31. Gun tattoos for girls are not so famous but tattoo ideas for any design can make that interesting and beautiful. See this watercolor tattoo design in which a butterfly is flying after its scattered colors.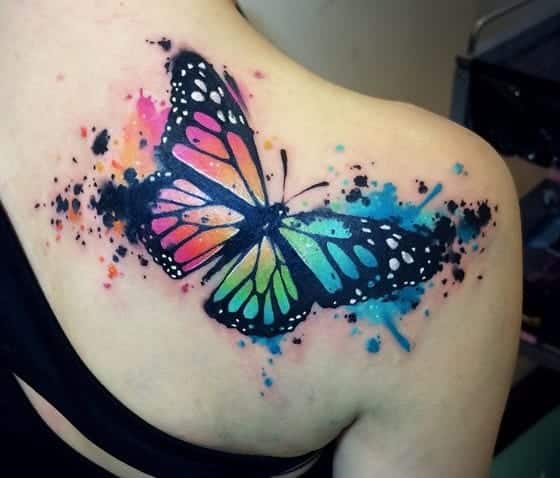 ---
32. An upper arm covered with flower tattoo designs. These types of designs are the same as mehndi designs.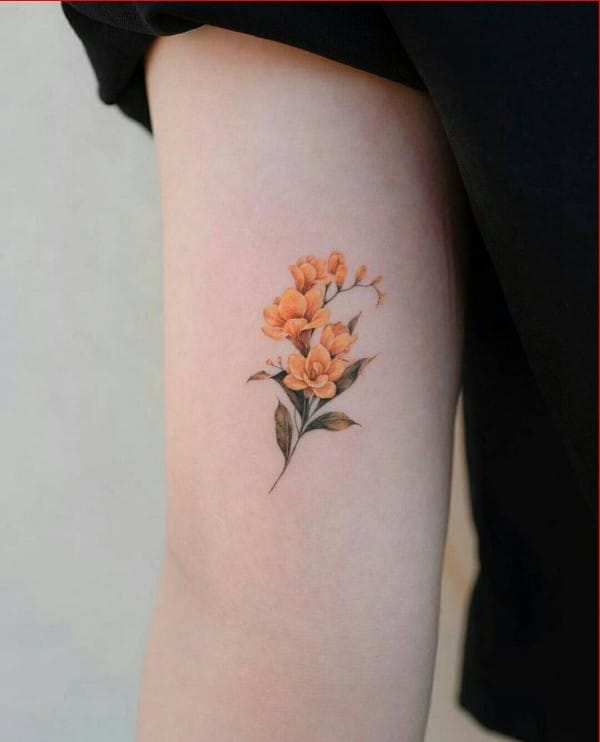 ---
33. Cute hands tattoo designs for girls. This tattoo design covers many things in it like a compass time clock tattoo design and fonts on the finger.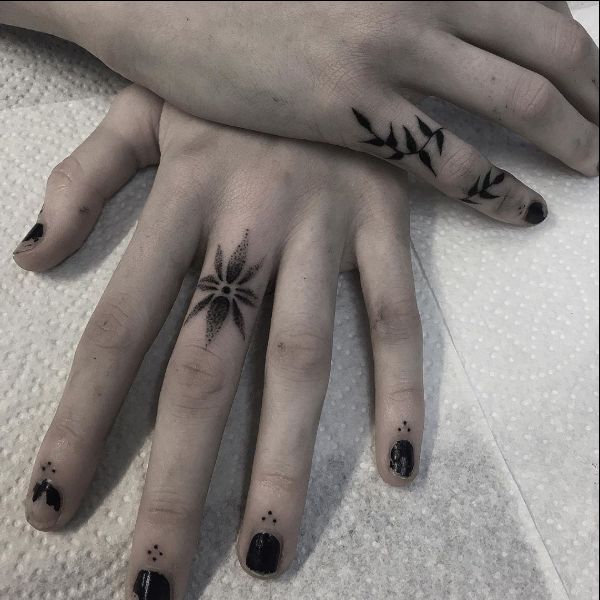 ---
34. This small cat face tattoo on the wrist is the best tattoo idea for those girls who believe in love.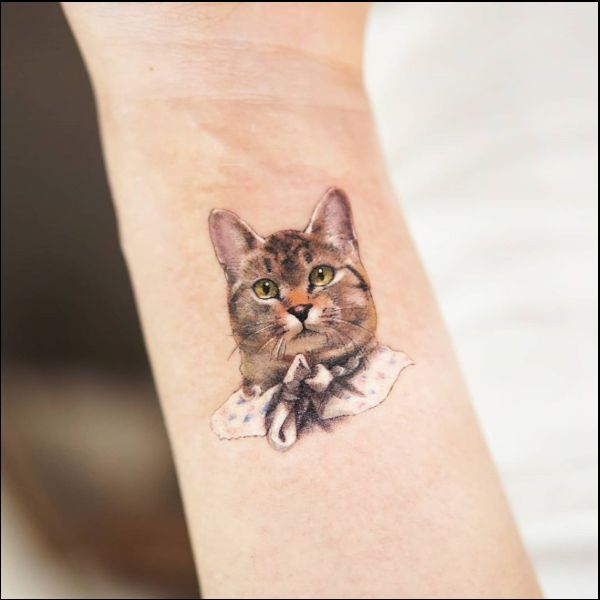 ---
35. Small Hummingbird tattoo on the ankle. These will be the best tattoo ideas for those who love bird tattoos and small tattoos.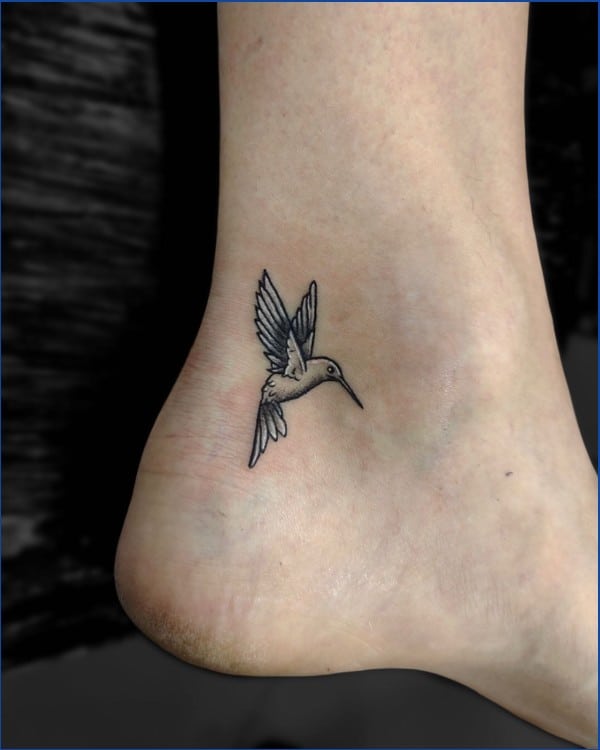 ---
36. Watercolor tattoos on the legs of a girl. It's an amazing tattoo idea.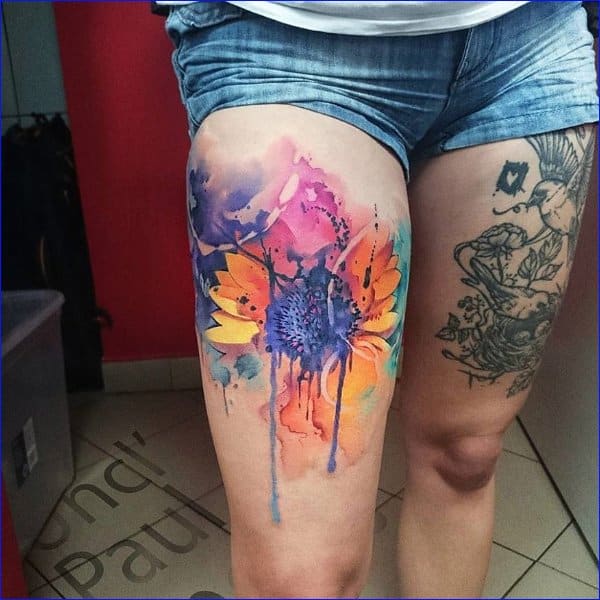 ---
37. Damn cool lily flower tattoo design on the upper arm of a girl. Mostly this kind of ink uses for pin-up tattoos.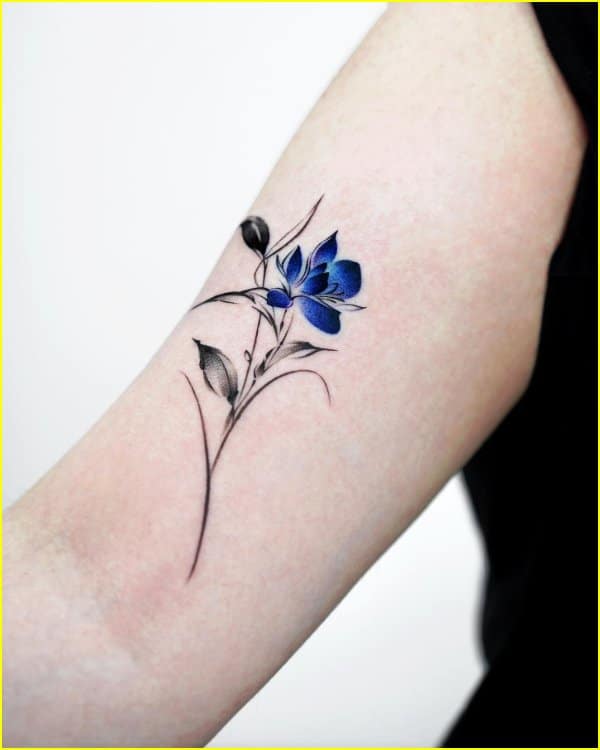 ---
38. Many girls don't think about tribal tattoo designs on their bodies. But look at this colorful tattoo design on the back with a lotus flower design which is looking damn cool.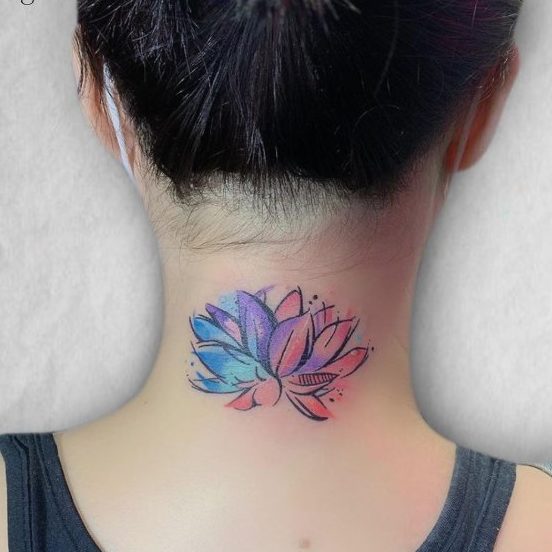 ---
39. Sugar skull tattoos are much famous among women. Look at this tattoo design on the girl. in which a star and flowers include.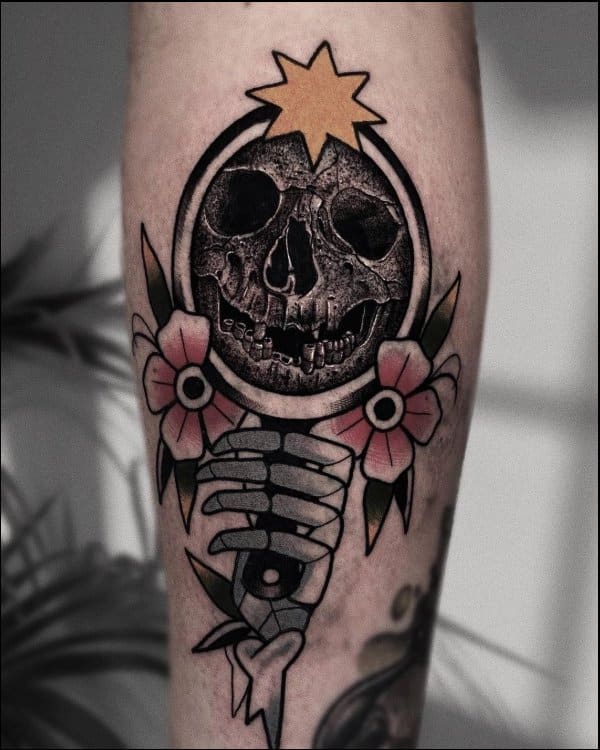 40. Amazing Neck tattoo ideas for girls. This is a rose flower tattoo design on a girl's neck.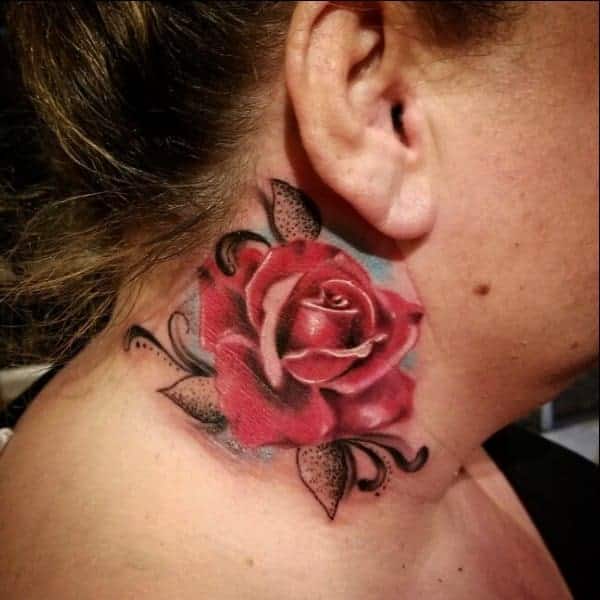 ---