Geometric Tattoos: From Minimalism to Intricacy, Discover Your Perfect Design
Geometric Tattoos:  Hey readers, welcome to your favorite website of tattoos. We hope, you enjoyed all the previous articles. We never disappoint our readers with our content. On this website, you will get all information about tattoos, their meaning, and their trending & impressive designs. Tattoos are Trending nowadays. Fan following of tattoos is very huge in numbers. Tattoos enhance our personality and add four moons to our beauty. Tattoo is one of the best ways to express our personality and character traits. Tattoos express your inner feelings very beautifully. It is because a tattoo design with meaning adds a layer of uniqueness to it and makes it more special. Tattooing is one of the ancient art, which was a tradition for many cultures.
Tattooing has reached a new level with updated technology used for tattoos. There are so many trends in tattoo art, but with time everything gets changed. One particular tattoo form is getting popularity i,e, Geometric Tattoos. In geometric tattoo designs, there are many tattoos that are really cool. Every geometric tattoo has different sizes availability with different combinations. Geometric tattoos can be combined with any other tattoo like birds, trees, quotes, animals, etc.
What do you understand by geometric tattoos?
Geometric tattoos are tattoo designs in which you will see geometric shapes. Geometric tattoos are liked by people all over the world and more and more people are going for geometric tattoos. It is because these tattoo designs look superbly beautiful as well as show symmetry, balance, and also mystery. When you see a geometric tattoo design, you will see geometric shapes clearly and in some mysterious geometric tattoo designs, there are hidden geometric shapes that are incorporated into the designs.
Geometric Tattoos Meaning
In geometric tattoo there are more focus lays on shapes and patterns, so it can justify the type of tattoo. A geometric tattoo is usually made up of one shape or pattern which is repeated in the tattoo to make a specified design. Geometric tattoo meaning which have any shapes in design. These tattoos are formed through geometric patterns. It is also believed that geometric tattoos are also known for sacred rituals. Each part of a geometric tattoo has a different meaning.
Not only do geometric tattoos look cool, but they also have some deep meaning hidden behind them. It doesn't matter what is the design of your tattoo, it also will have meaning and will make a bold statement. Geometric tattoos are the tattoos that will take your fashion sense to the next level by having personal meaning. As we all know, geometric tattoos are made up of different shapes and patterns and each shape has an individual meaning. Let's know the meaning of mostly used and popular shapes.
Lines: As we all know, a line is an infinitely long object which has no side, no curvature, no depth, and no width. It represents stability, fluidity, and movement.
Circle: A circle is a shape that has no sides and corners, therefore it might represent completeness, totality, wholeness, the infinite, eternity, timelessness, and unity.
Square: A square is a closed shape that has four equal sides. Therefore, the square shape symbolizes trust, order, being grounded, dependability, and stability.
Triangle: A triangle is a closed shape that has three sides and three vertices. According to its position, it has two meanings. If the triangle is pointing upwards it represents power and stability but when the triangle is pointing downward it represents unstable.
Rectangle: It is a four-sided closed polygon with parallel sides equal to each other. It is the most used shape in designs because it is a very Trusted familiar shape and it is associated with honesty, stability, and solidity.
Oval: An oval is a shape that is like a circle but not exactly like a circle, or you can say an oval is a shape that is similar to an egg. The word oval is derived from the Latin word ovum which means an egg. Therefore, it symbolizes fertility, rebirth, and immortality.
Diamond: The diamond shape is similar to a rhombus and it symbolizes eternal love, honesty, and trustworthiness.
When it comes to choosing a design from geometric tattoos, make sure you are having a talented and professional artist in this form of a tattoo. Because when it comes to geometric designs they should look exact and precise.
Design ideas for Geometric Tattoos
These tattoos may look simple but don't worry you can design them according to your preference. These tattoos take you to another level of fashion and hold great beauty. Geometric tattoos are composed of lines, circles, triangles, squares, etc. These shapes when joined together can make both beautiful and intricate geometric tattoo design patterns. Here we will discuss some popular and interesting geometric tattoo design ideas.
Sacred geometric tattoo designs: There are certain geometric proportions and certain shapes which make sacred geometric designs. People have a faith in god and they believe that god is the geometer of the world and everything in this world happens because of god. Some sacred geometric designs are the Germ of life, Tree of life, vector equilibrium, the flower of life, and many more.
Geometric flower tattoos: It must not be wrong if we say nature and geometry are the same and one thing. If you are a lover of the environment and nature but also want an abstract design tattoo, then geometric flower tattoos are the best choice for you. These tattoo designs are suitable for both men and women, they look cool on everyone. Popular geometric flower tattoos are rose and sunflower tattoos.
Geometric animal tattoos: Animal tattoos are one of the popular choices among people. It adds four moons to the design when you decide to get a geometric animal tattoo. There are many special and popular ideas like geometric wolf tattoo, geometric lion tattoo, geometric fox tattoo, geometric bear tattoo, and many more.
Mandala Geometric tattoos: There is a separate fan base for mandala tattoos and what is best other than when it is designed with geometric shapes? Mandala tattoos are actually geometric designs with the most beautiful religious symbols. Mandala tattoos look cool and fascinating.
Geometric blackwork tattoos: It is a great choice for rich black color lovers with high contrast. These geometric blackout tattoos look very bold and beautiful, don't think again just go for it.
Geometric shapes tattoos: Getting geometric shapes in your tattoo looks abstract and stands for anything according to your imagination. Also, this design can fit any part of your body.
There are also some other geometric tattoo design ideas like geometric heart tattoos, geometric arrow tattoos, geometric compass tattoos, minimal geometric tattoos, geometric skull tattoos, geometric lotus tattoos, geometric watercolors tattoos, and many more.
You can combine geometric designs with other designs like flowers, animals, wolves, quotes, and many more. Evert tattoo lovers who want to have tattoos on their bodies can get these in every shape and size. These geometric designs are meant for both men and women.
Placement For Geometric Tattoos
The placement of tattoos is very important, so whenever you make up your mind to ink a tattoo, carefully choose the right placement.  So whenever you go for inking, first of all, check the size of your tattoo. If the size of your geometric tattoo is small, you can choose the wrist, forearm, collarbone, neck, ankle, and behind the ear. But if the tattoo size is large you can opt for the forearm, biceps, chest, shoulder, thigh, leg, rib, and back area. Second, you have to thoroughly learn about the meaning of the tattoo which you are preparing for ink. Sometimes the place of a tattoo disrespects the tattoo and it offends many people. All these placements are great for your geometric tattoos.
Here we are collected some of the best geometric tattoo designs which can be your choice for your tattoo. Hope you will like this geometric tattoo gallery.
1. Sacred geometry tattoo on forearm for men.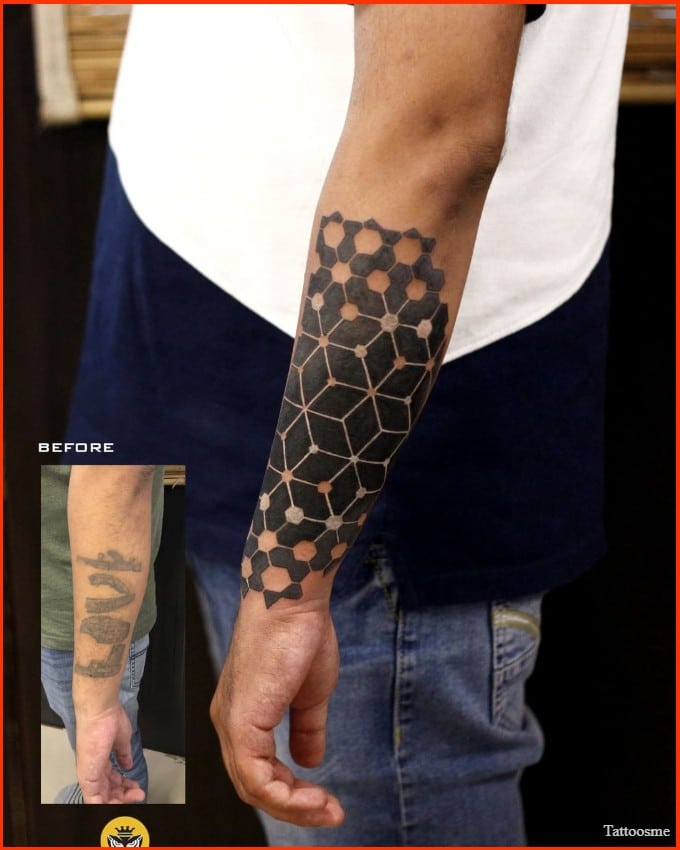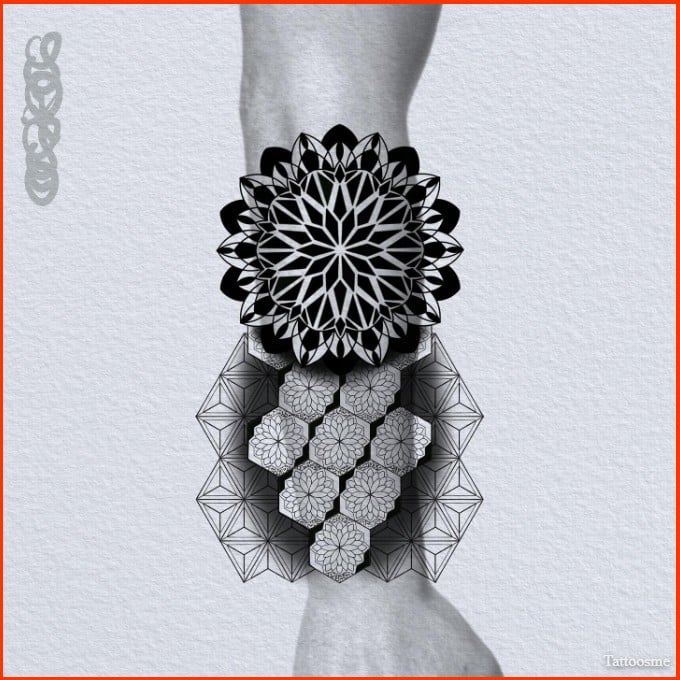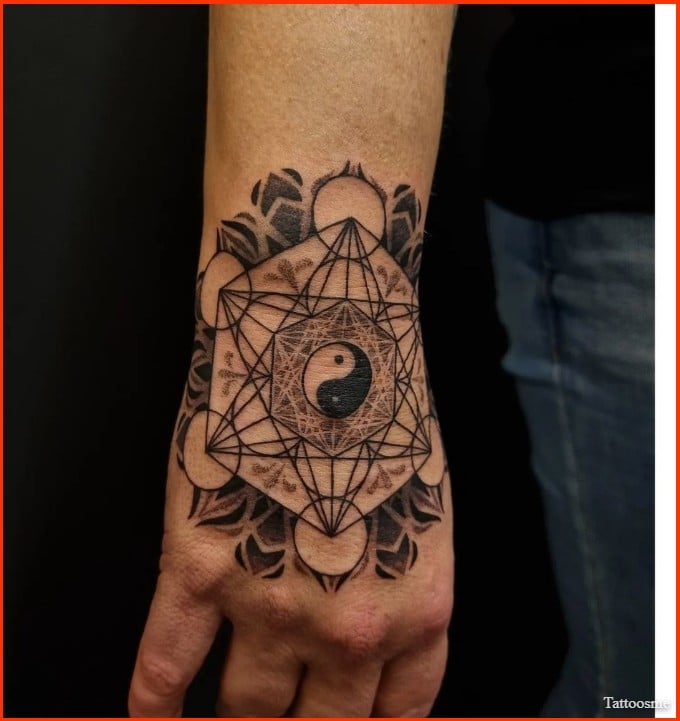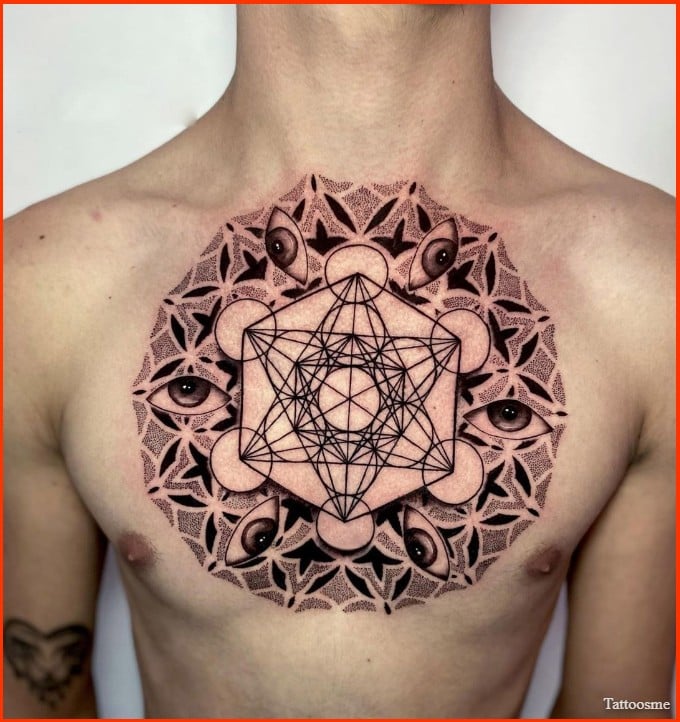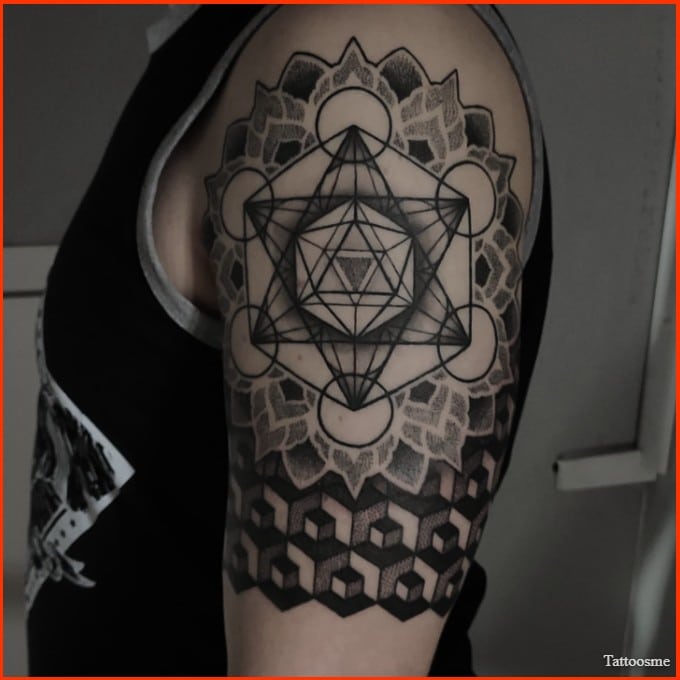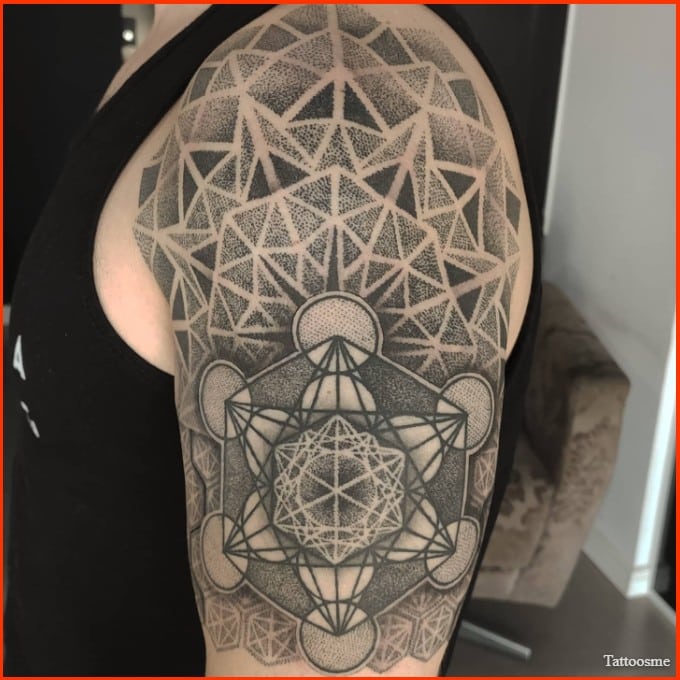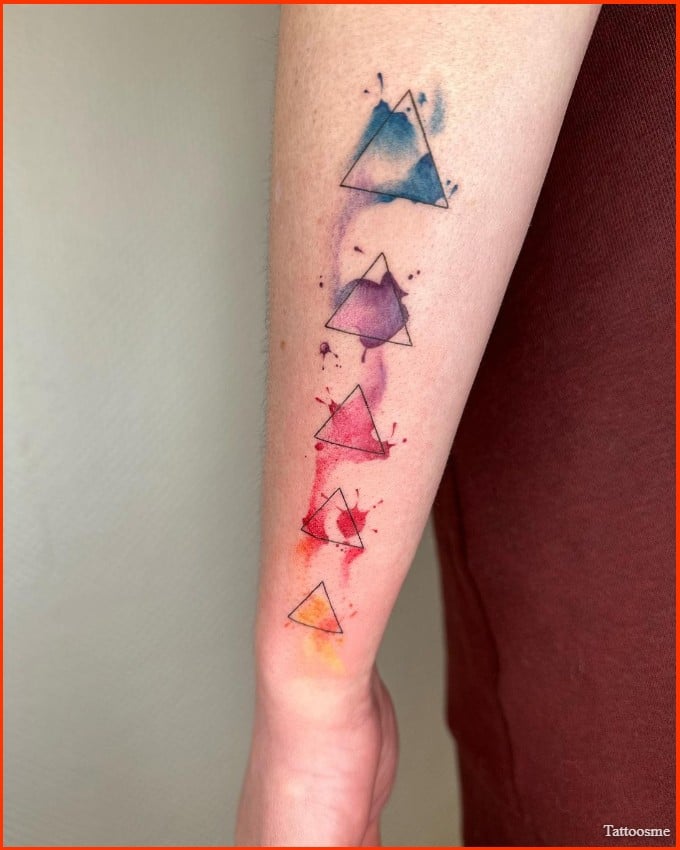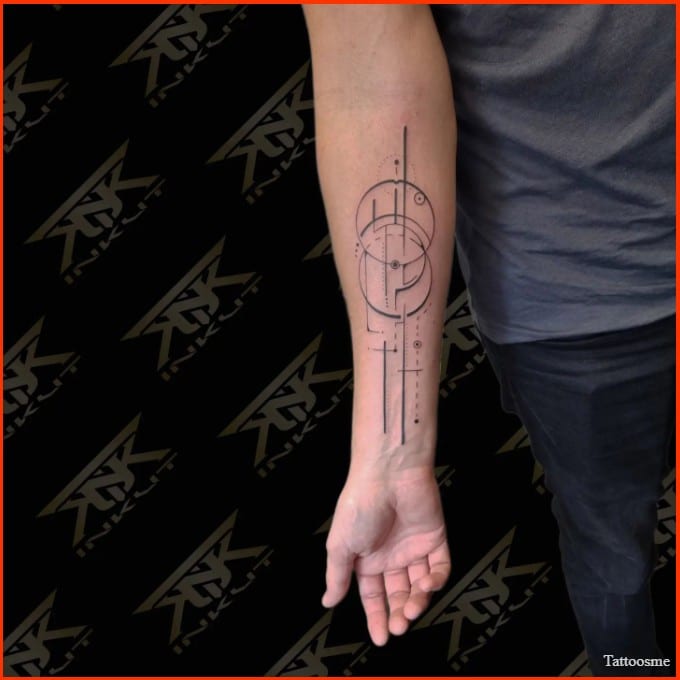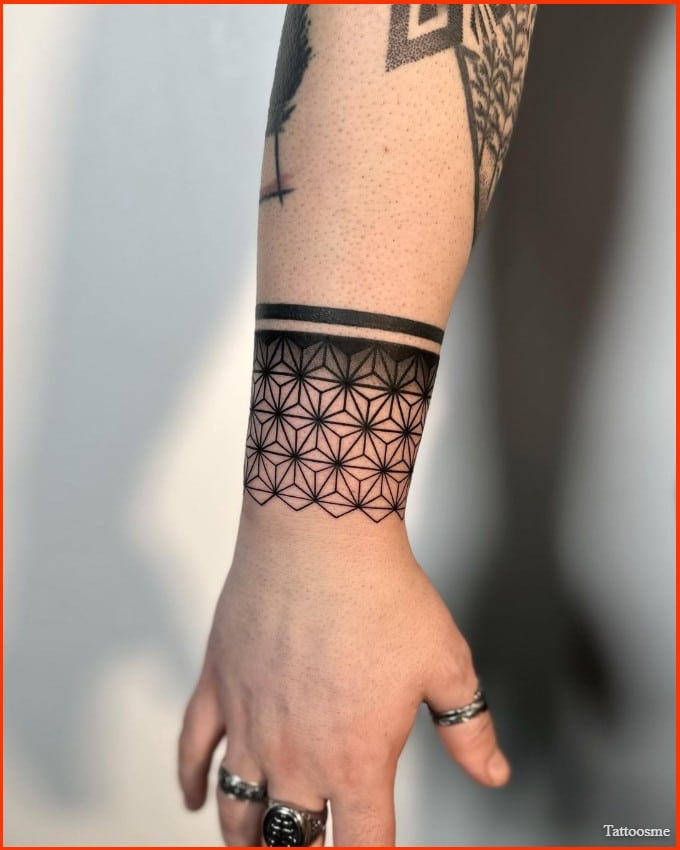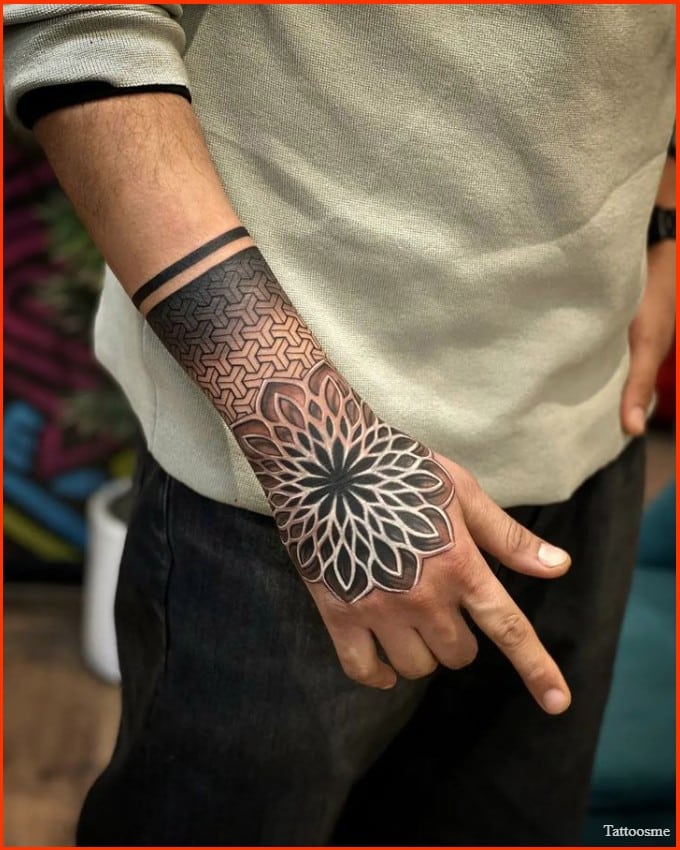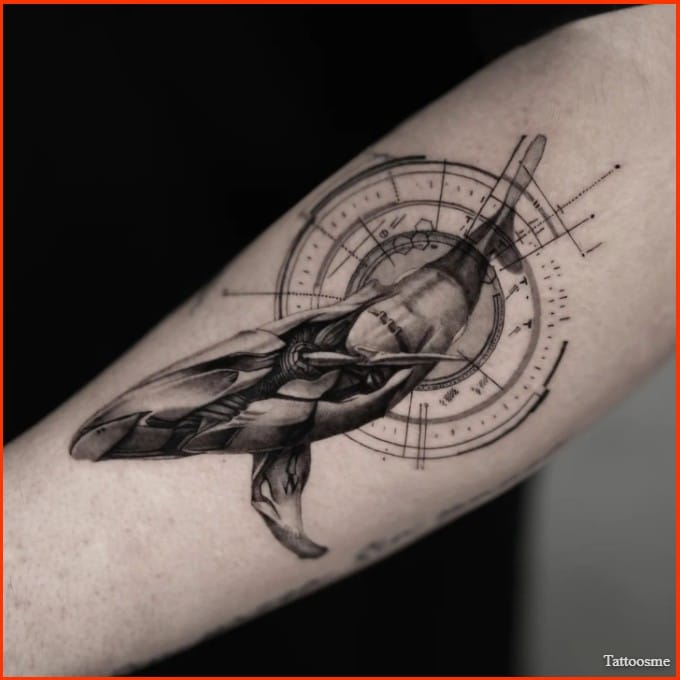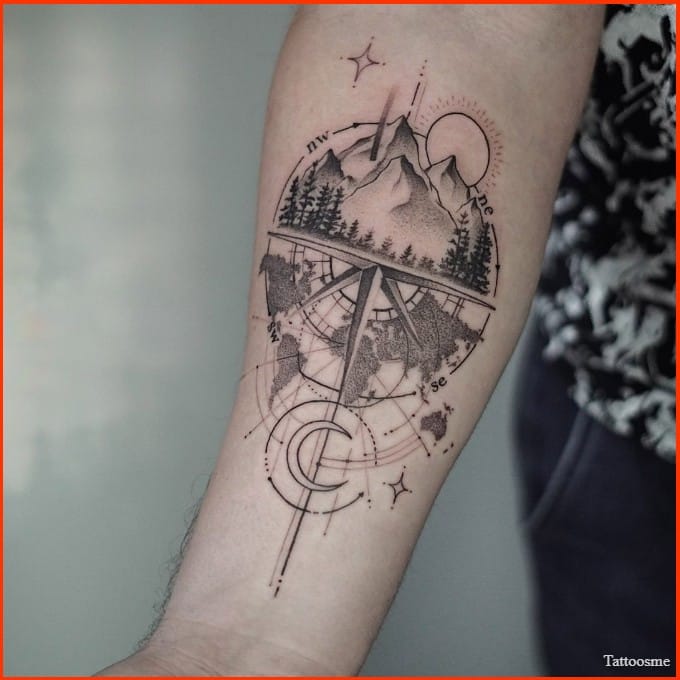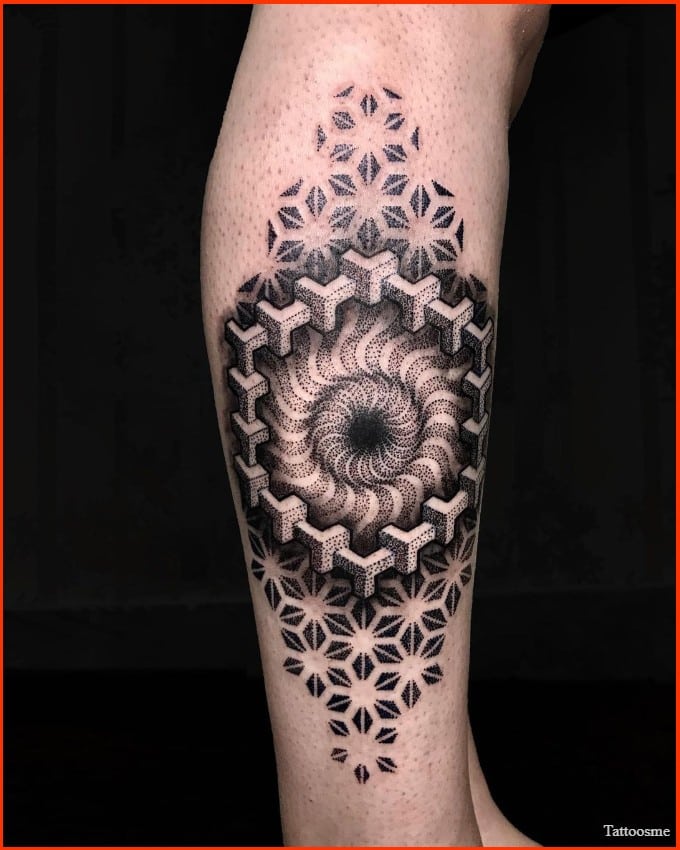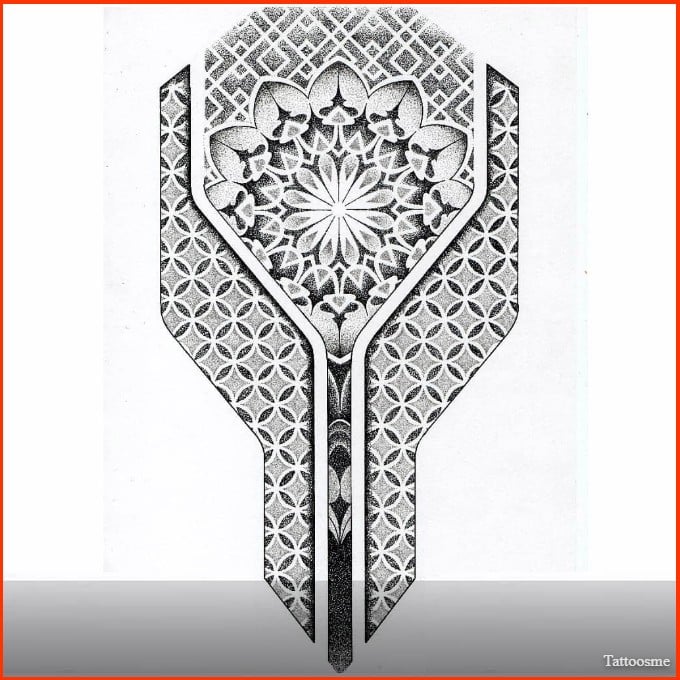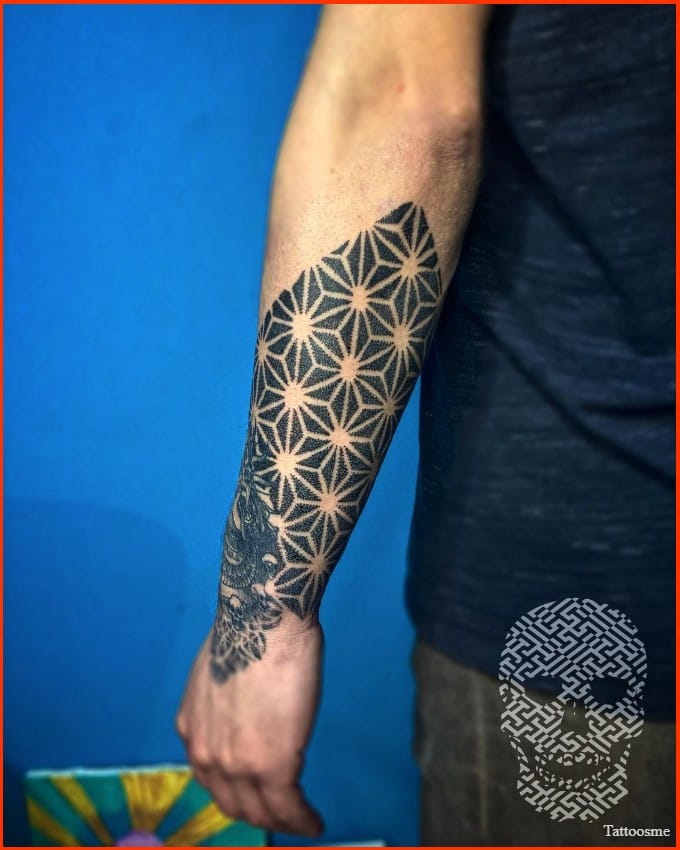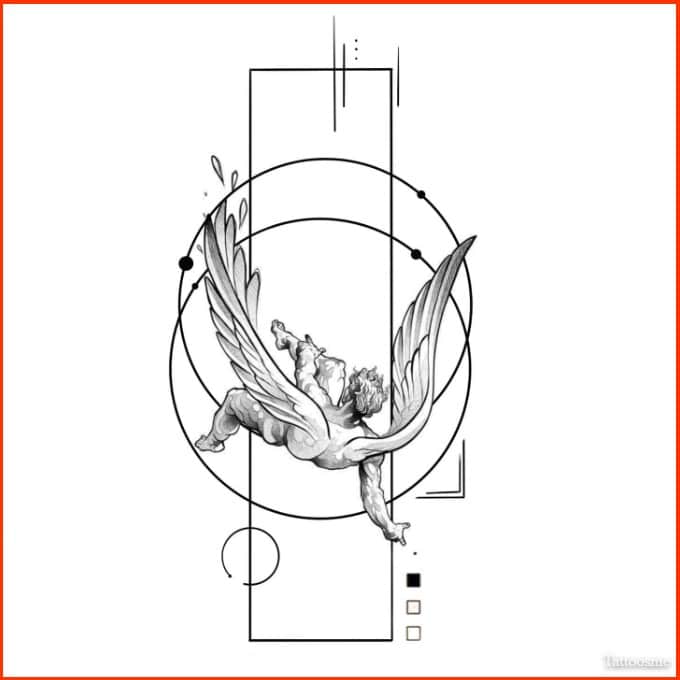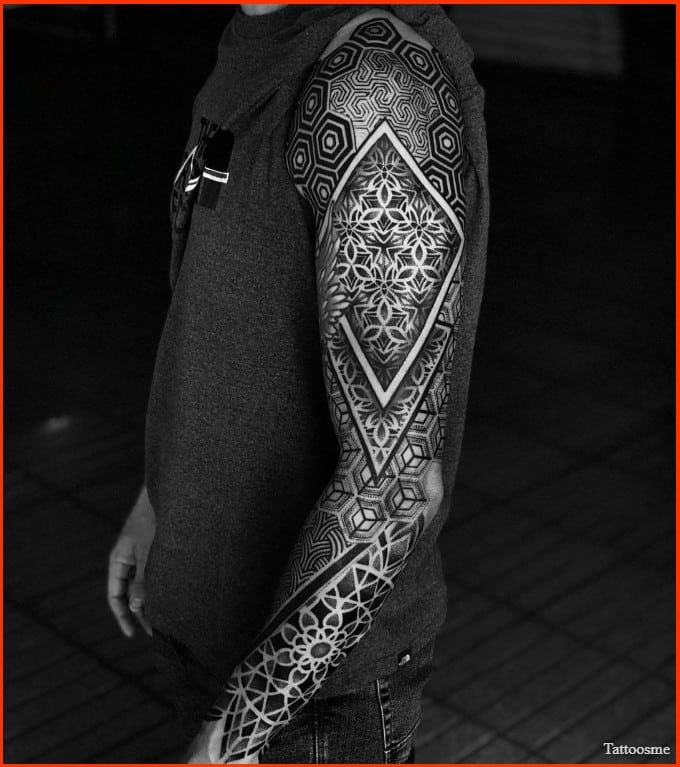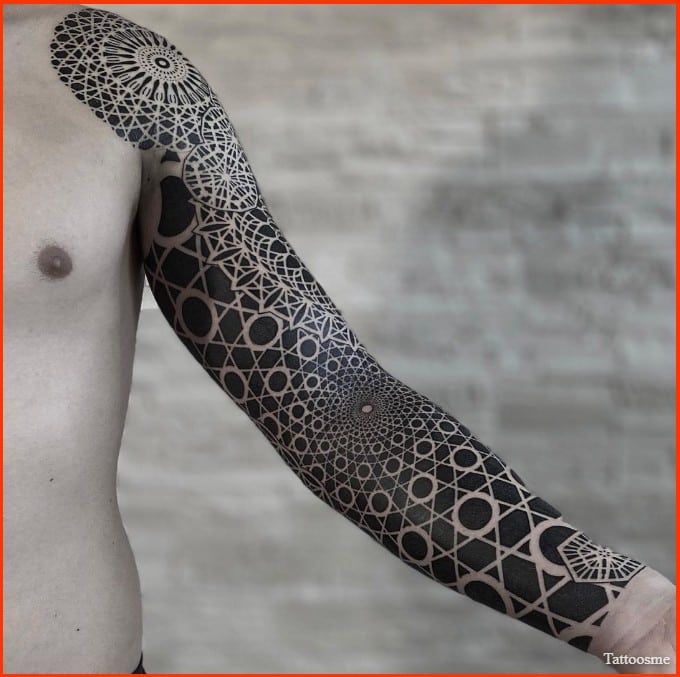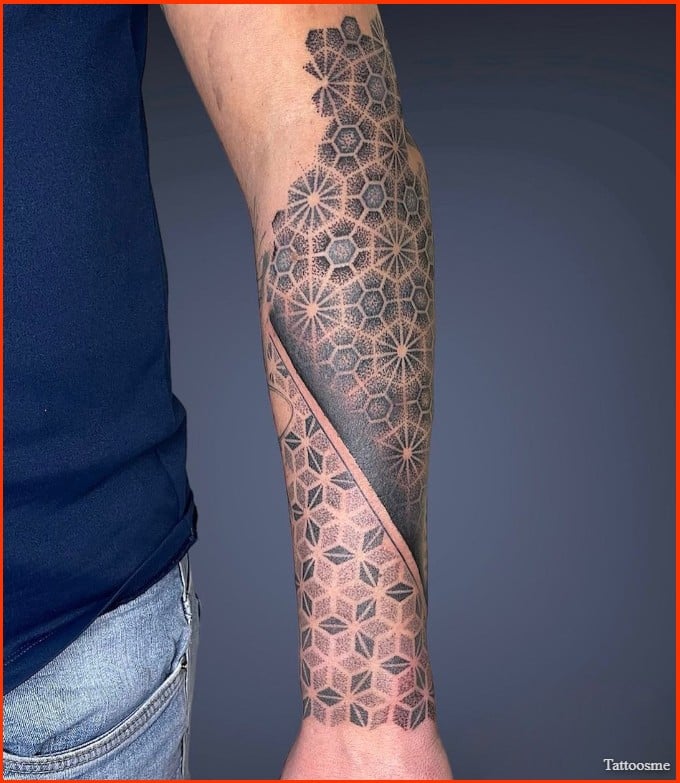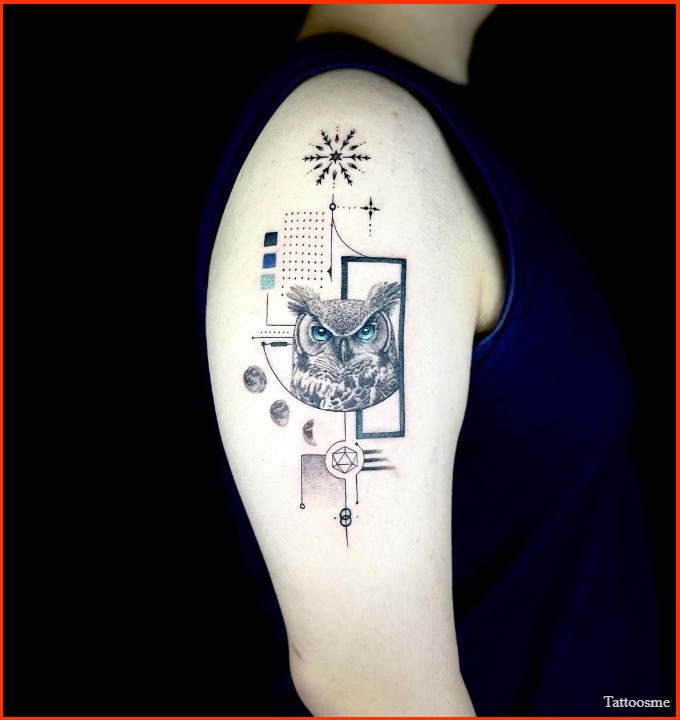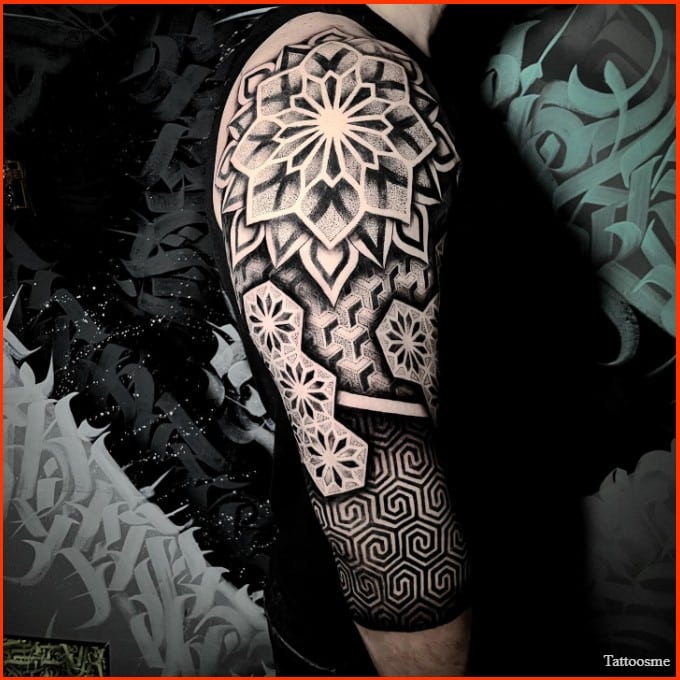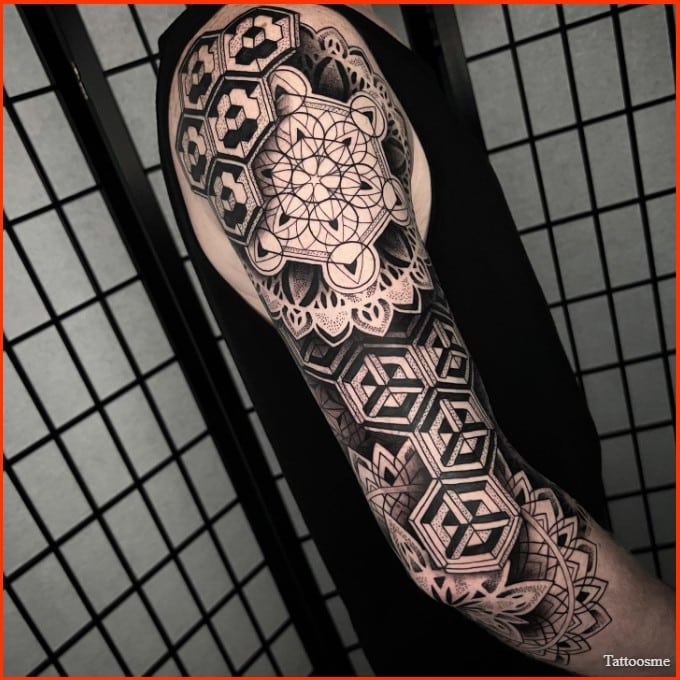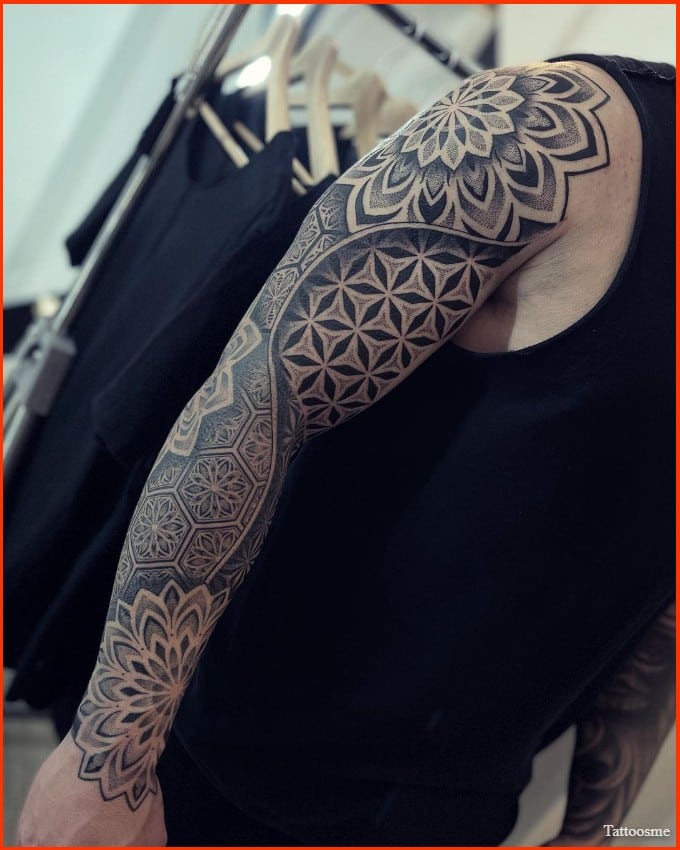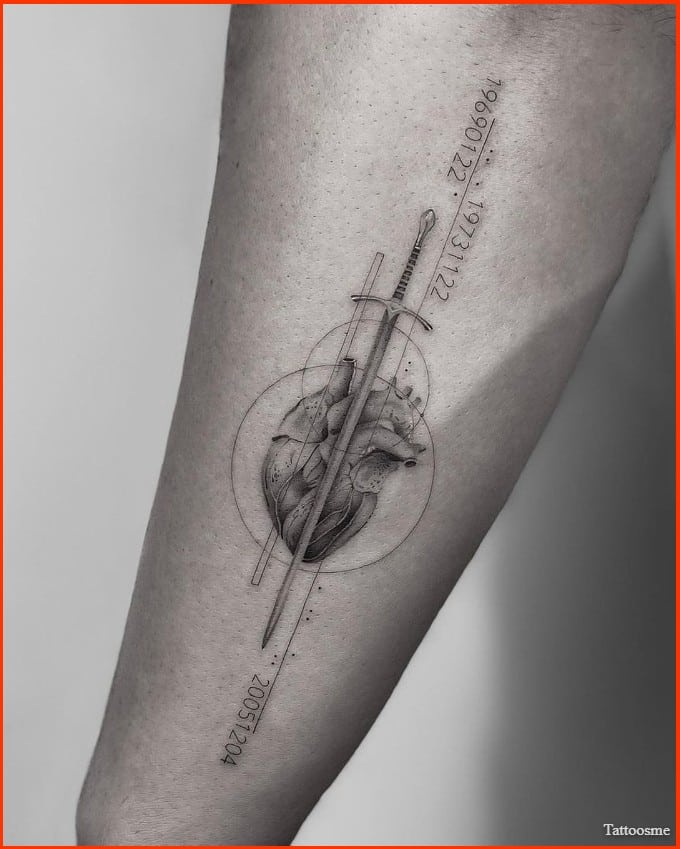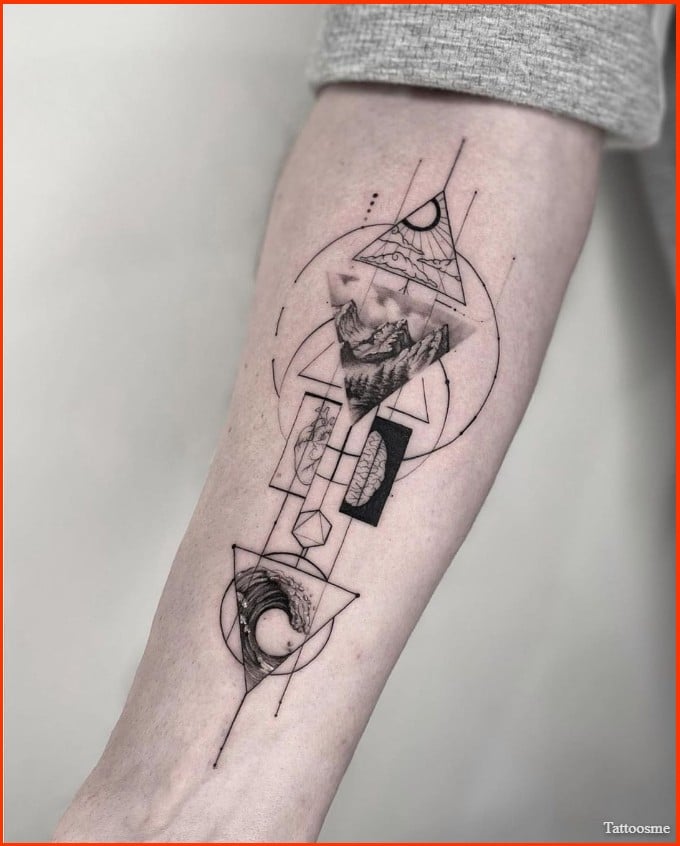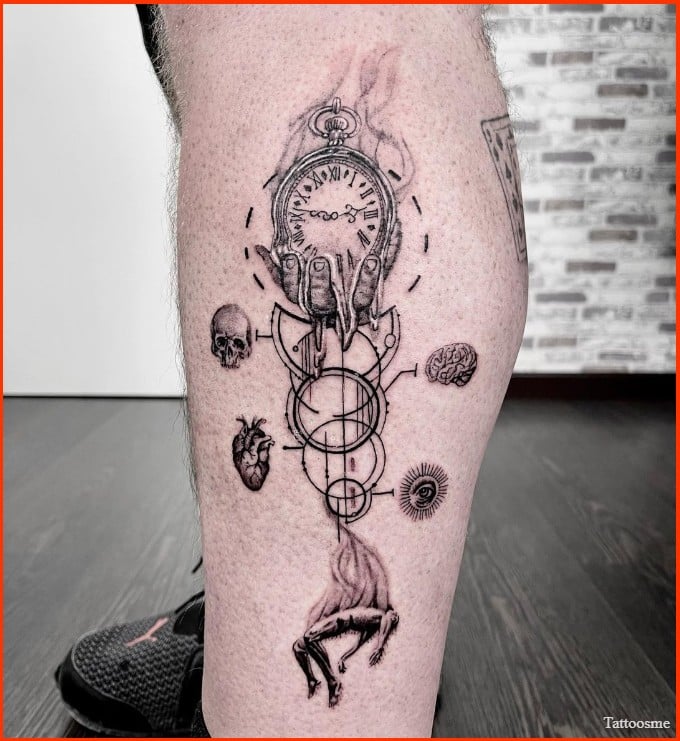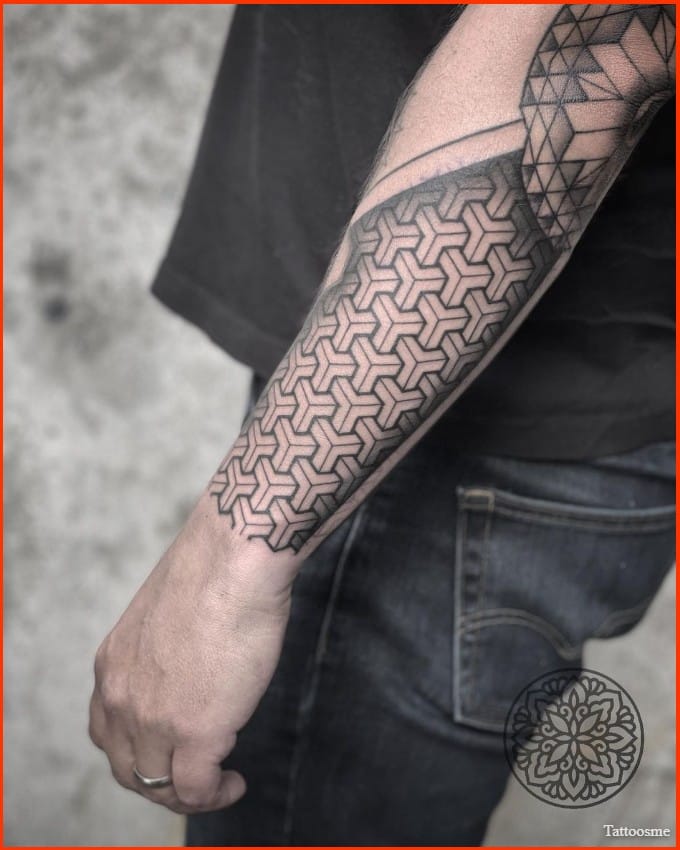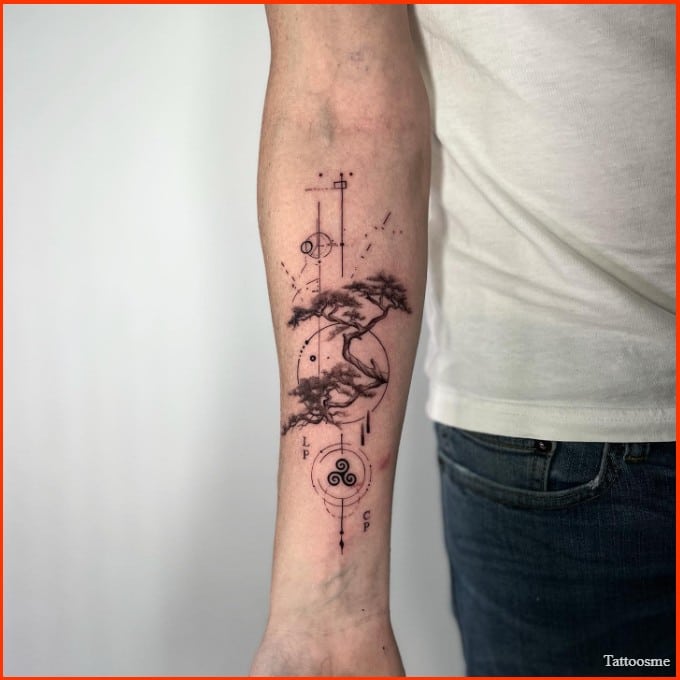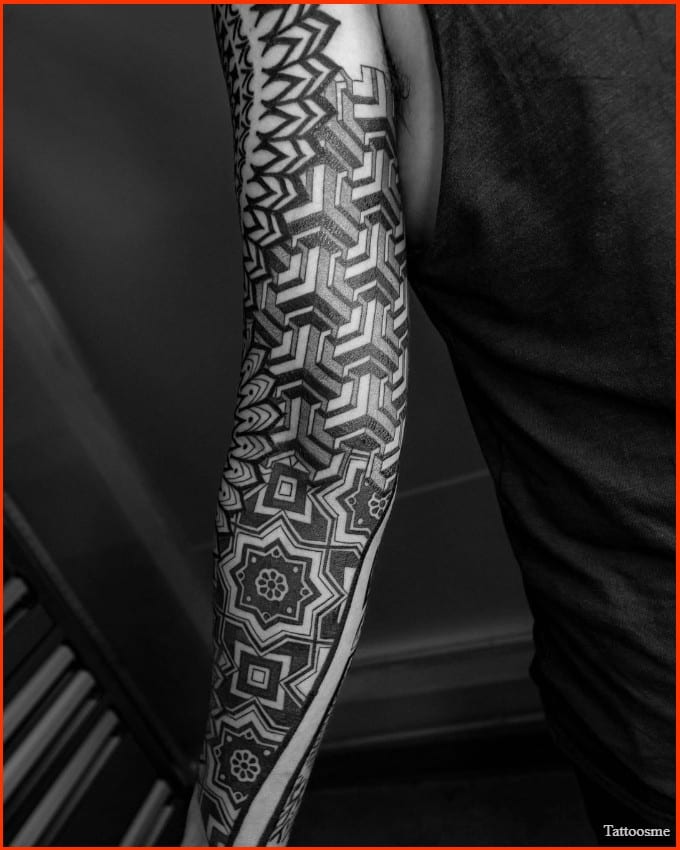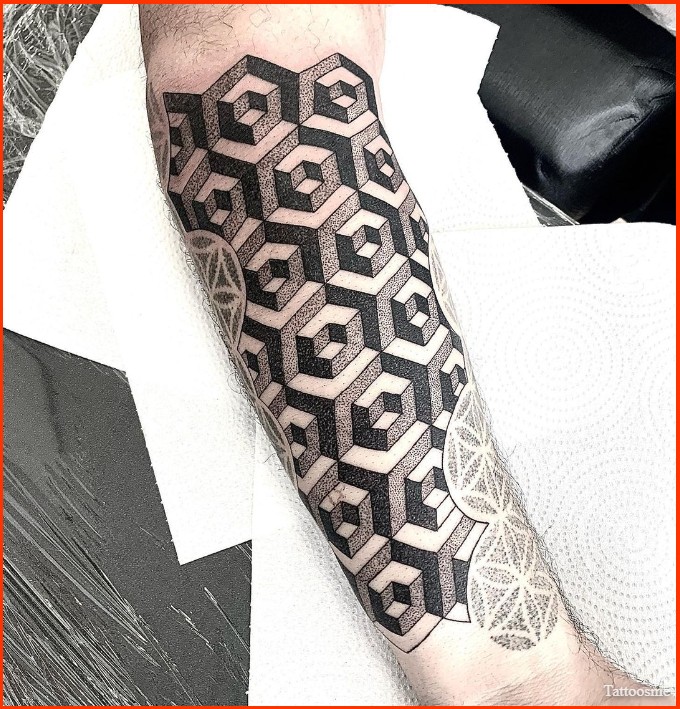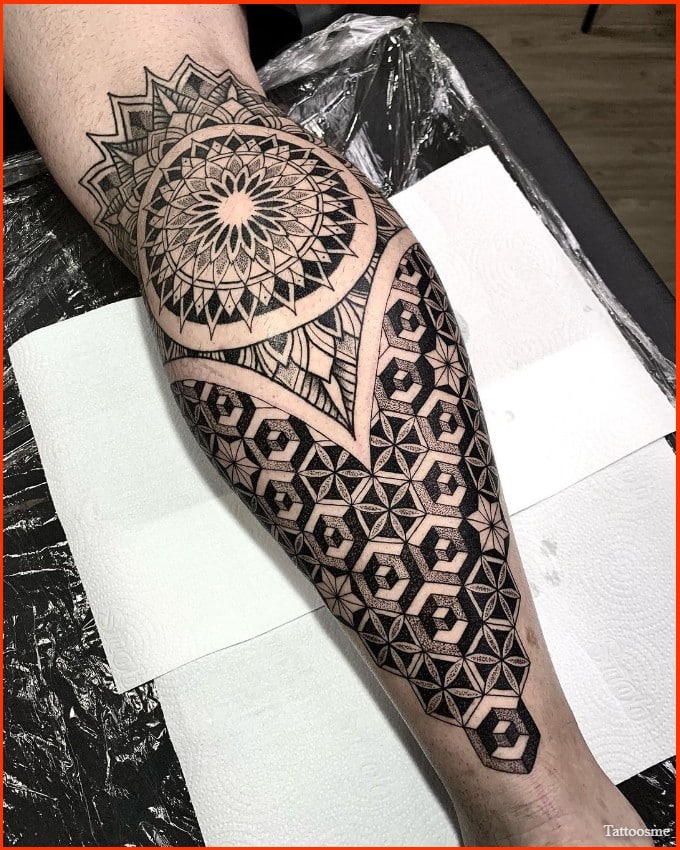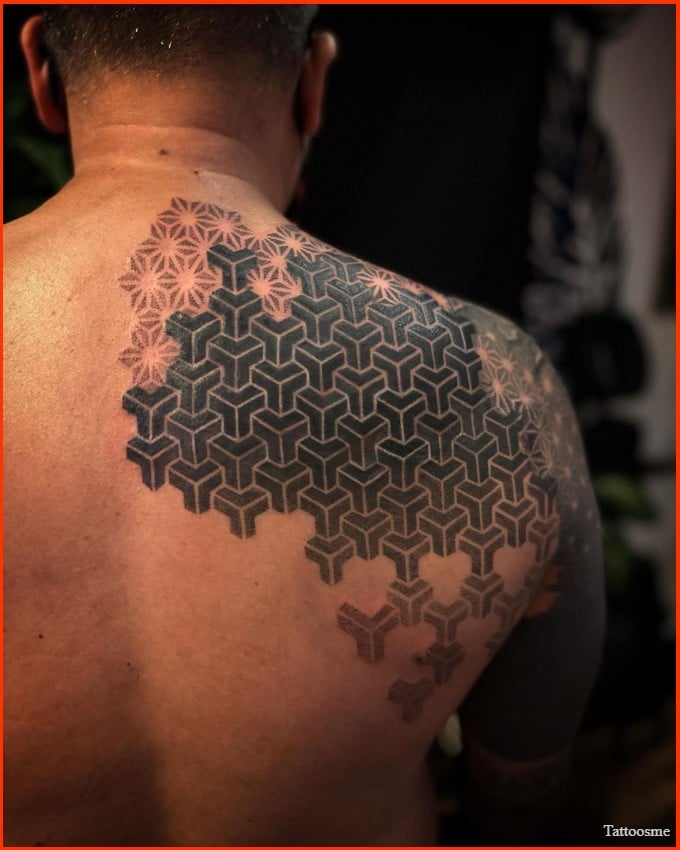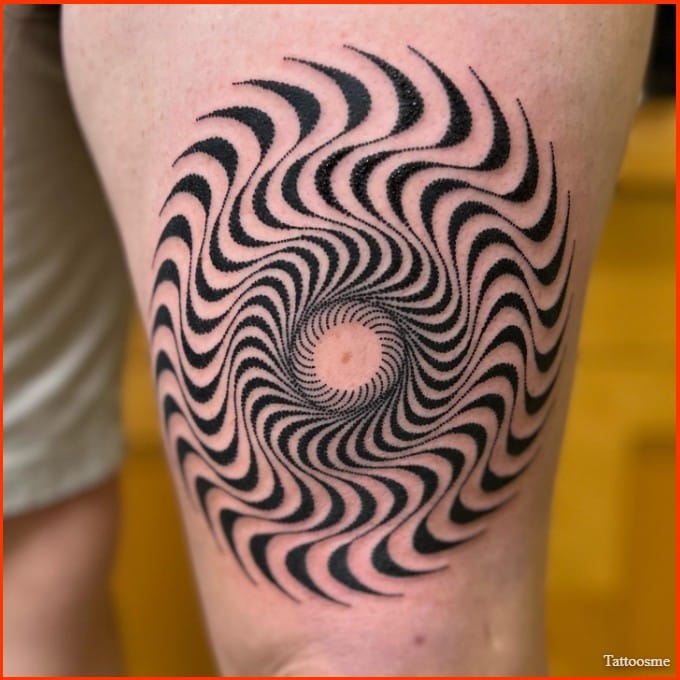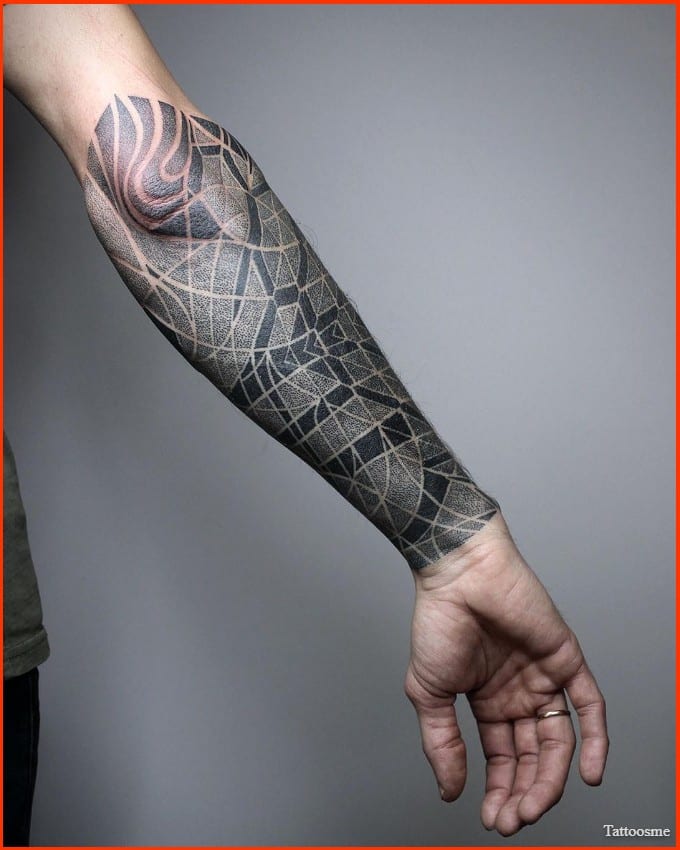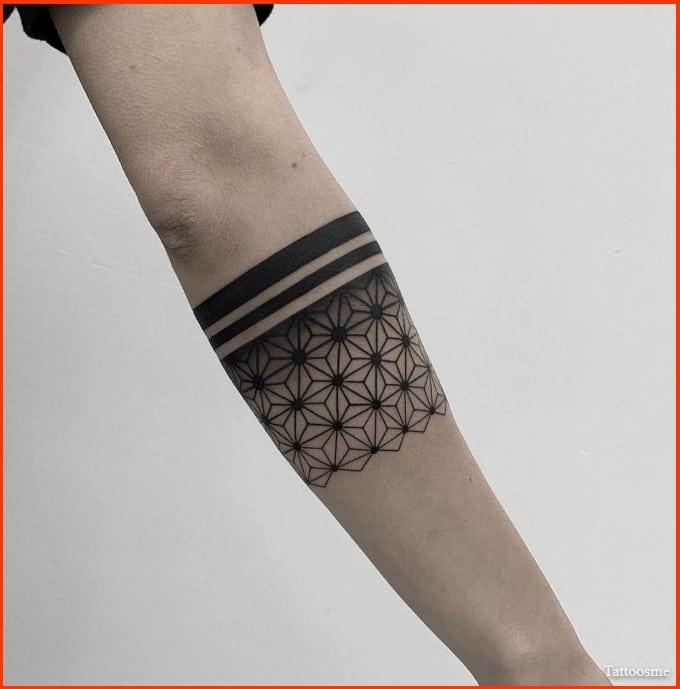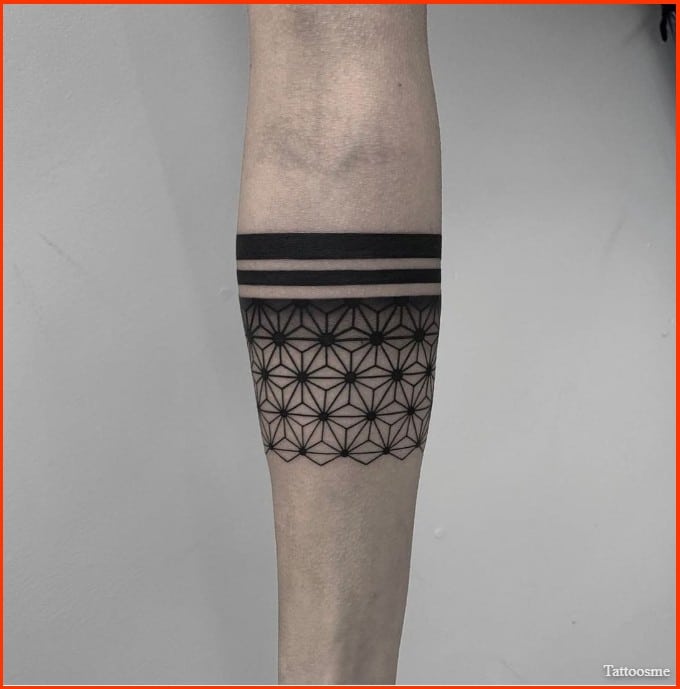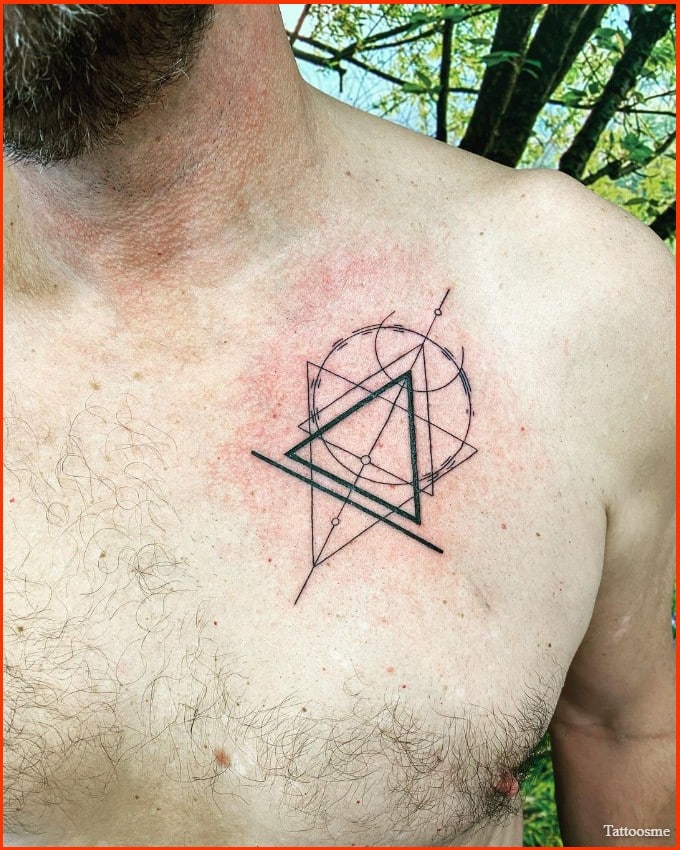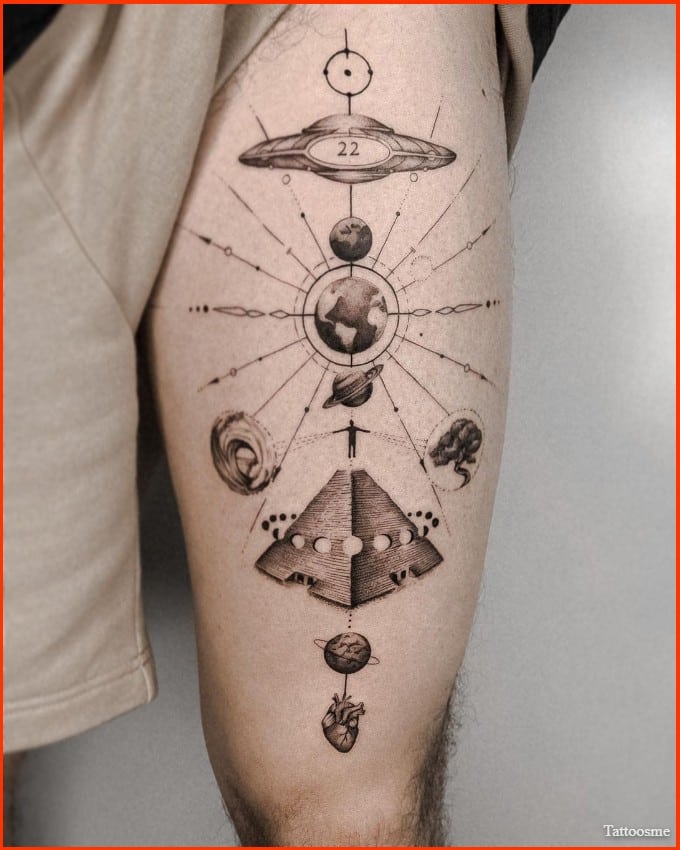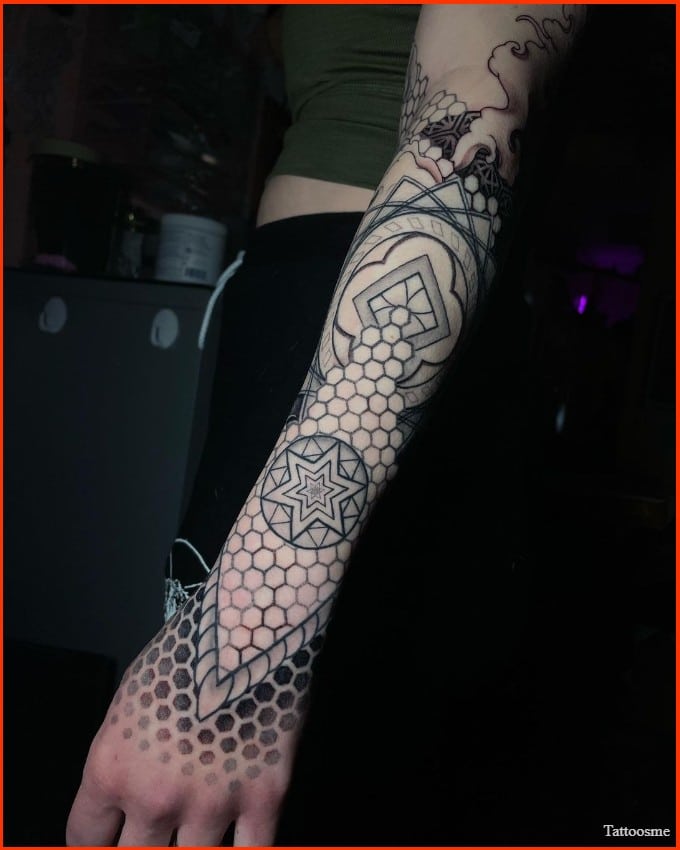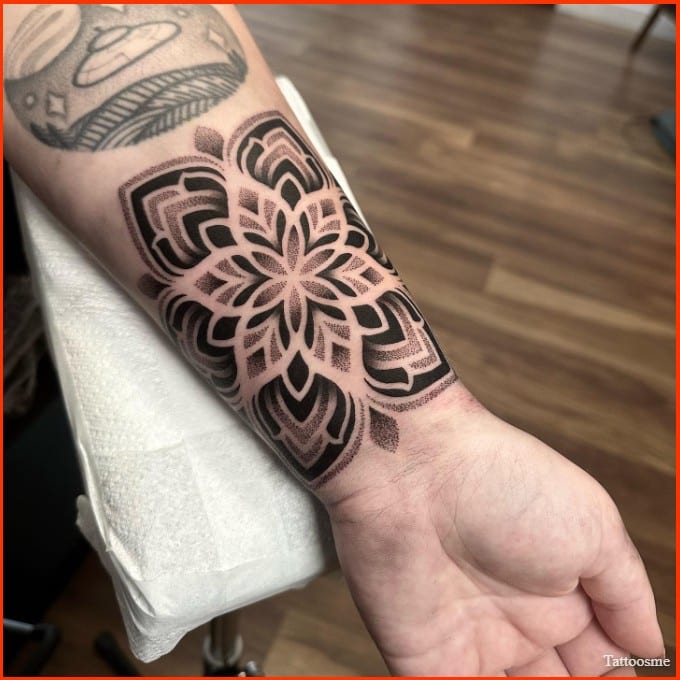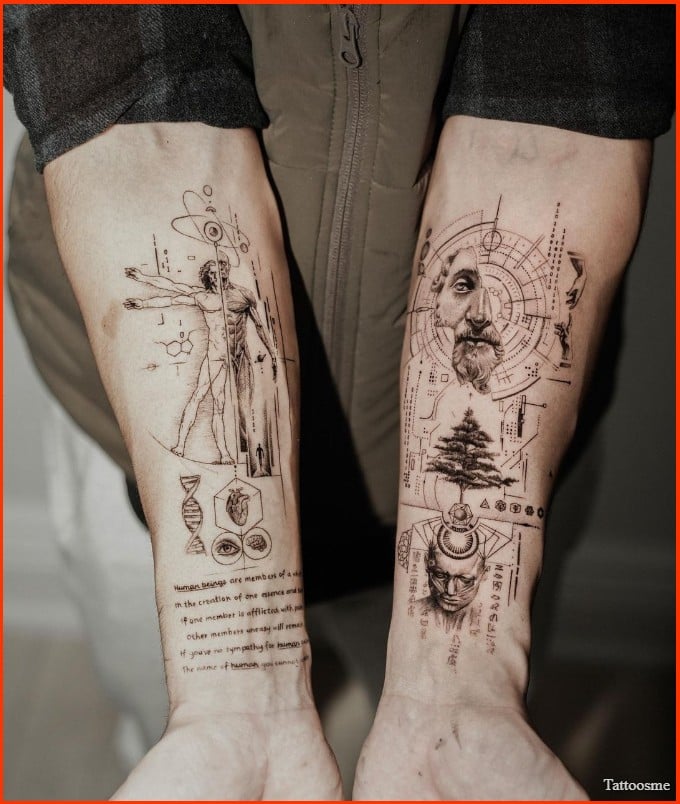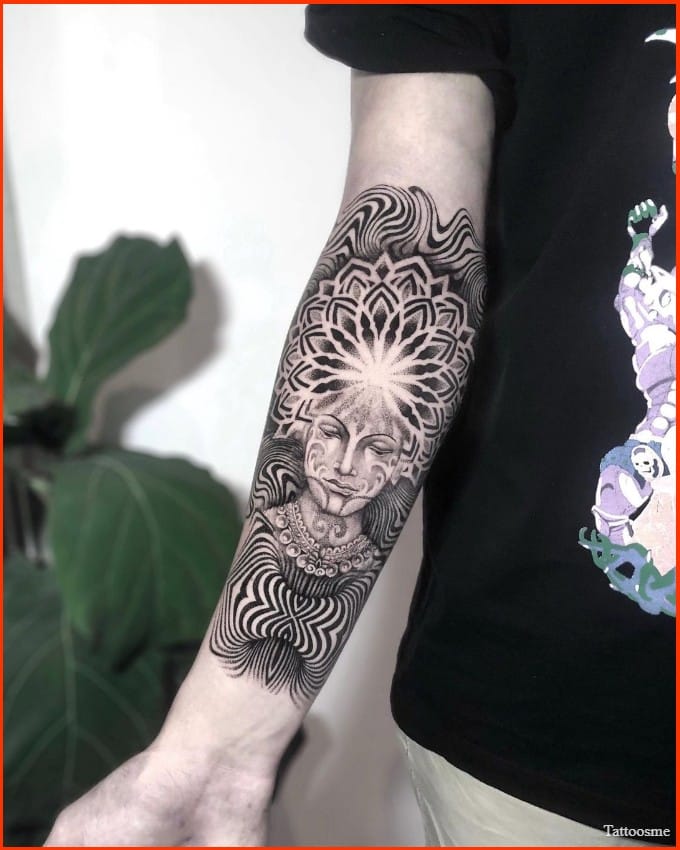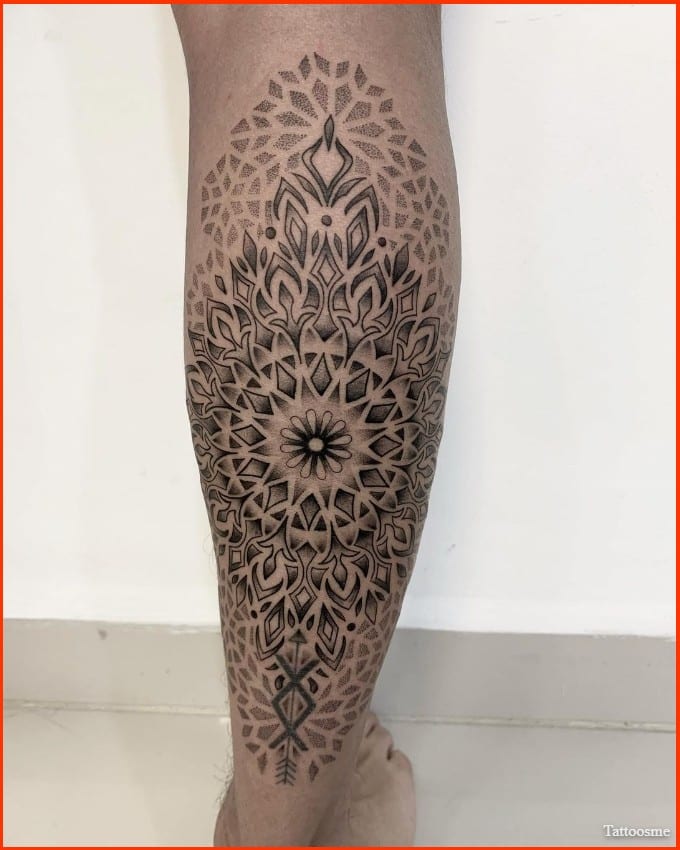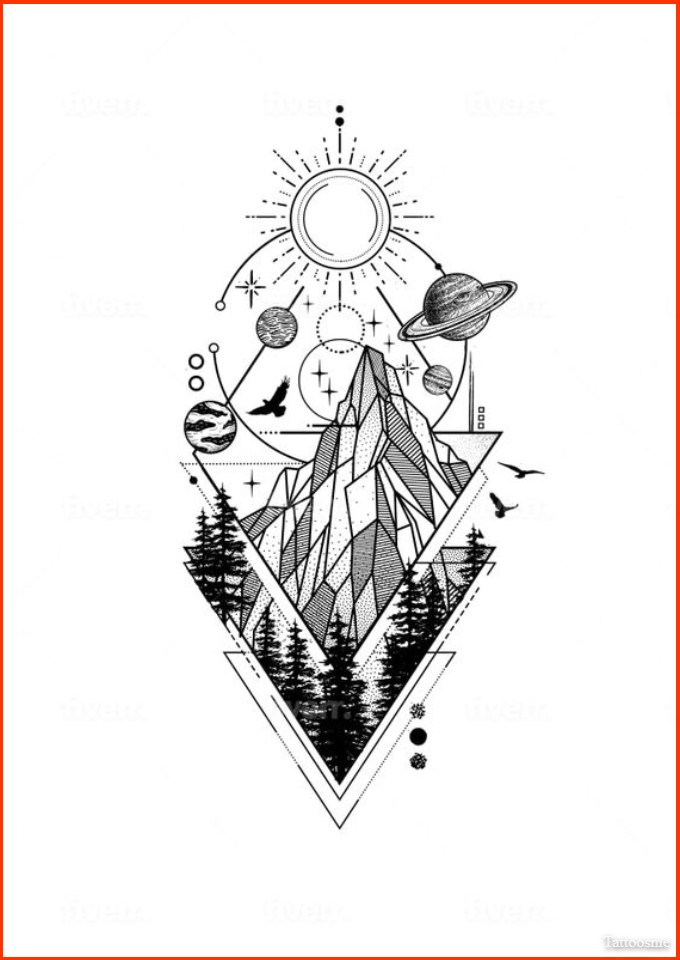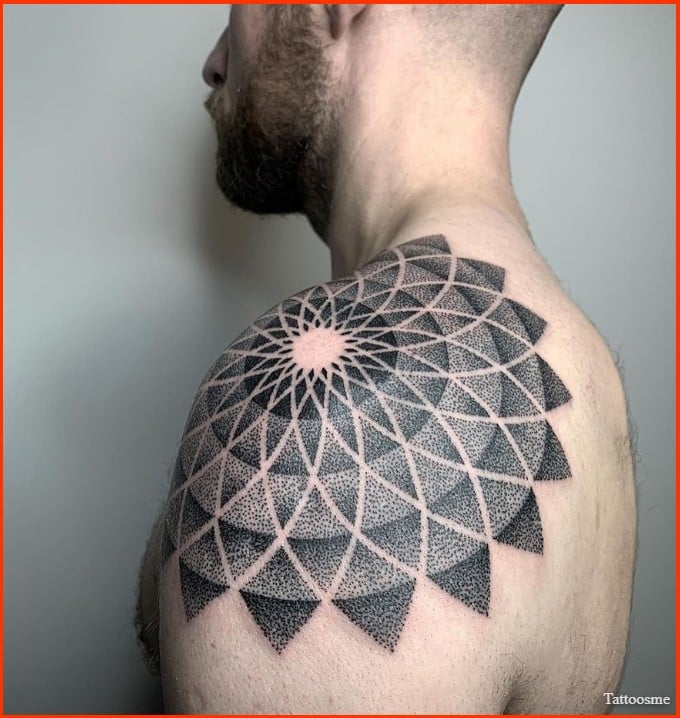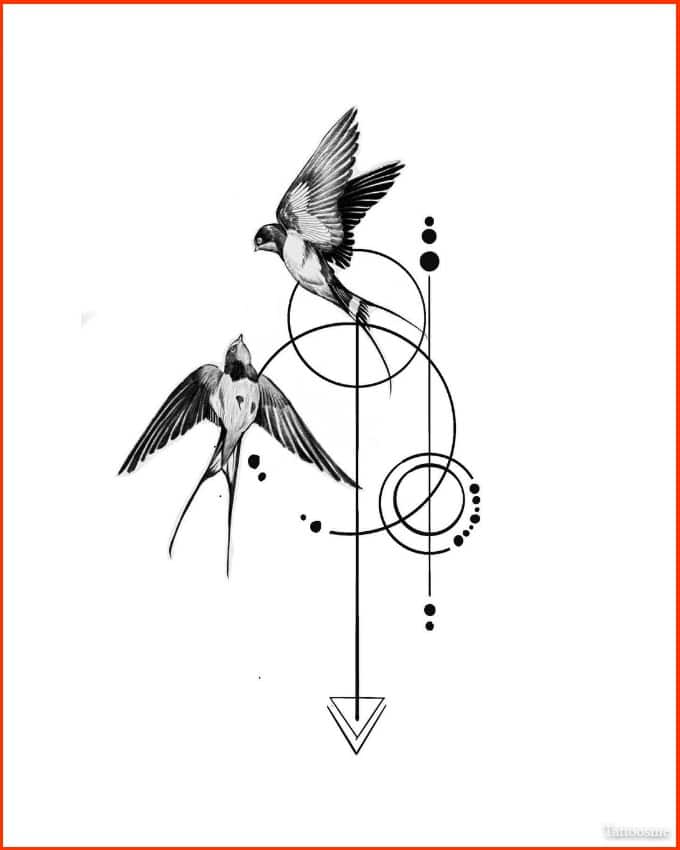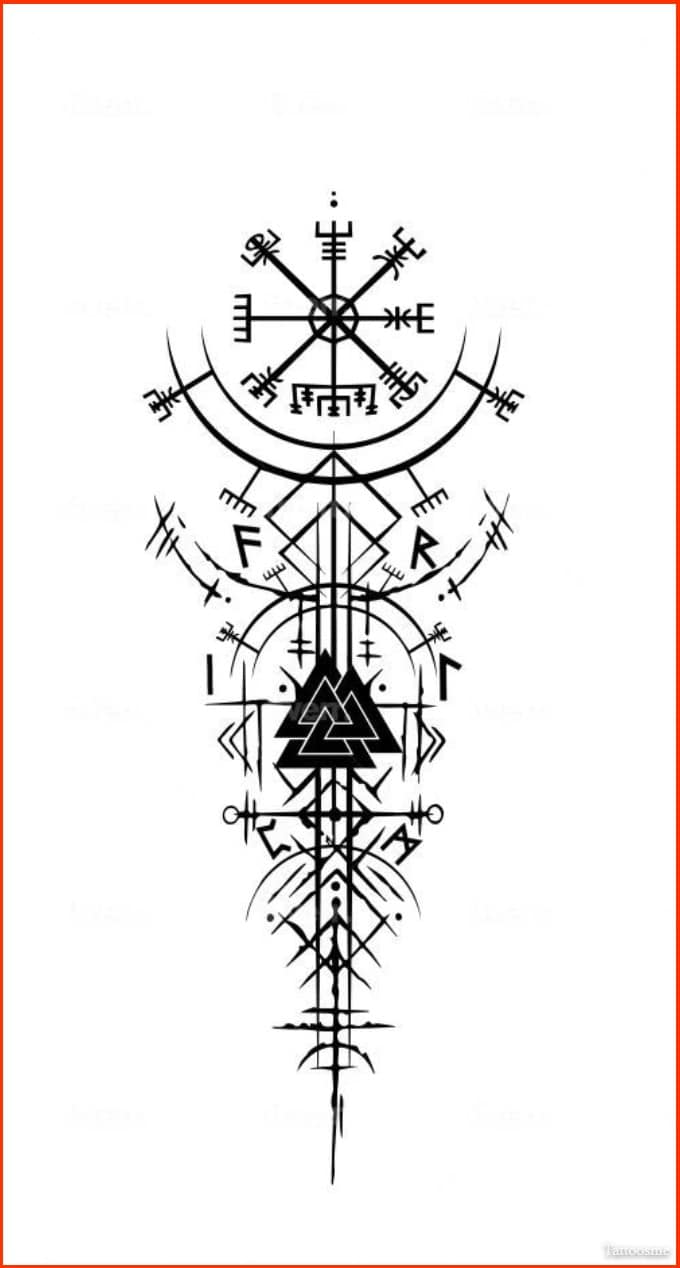 ---
Image Credit: Pinterest And Tumblr. Want to read more about Geometric, then click here.