Cute & Eye-catching Wrist Tattoos And Ideas For Men And Women.
Tattoos look beautiful on any body part but it depends on what kind of tattoo design it is and what message they convey. Here we are going to talk about Tattoos on the wrist. The wrist is one of the coolest body parts to get tattoo designs. Although it feels more painful to get a tattoo on the wrist. Because the wrist is a sensitive part and has very less fat. You will feel pain when a tattoo machine will inject ink into your skin. The wrist is a very common body part where a tattoo can be seen easily. Both the selection of tattoo designs and placement is very important. So you must choose the best tattoo designs for your tattoo.
Why You Should Choose Wrist For the Tattoo Designs
Most people love to get a tattoo on the inner wrist, a place where the heart's blood pulses close to the surface. Girls mostly get tattoos on their wrists. As we know women are more choosy and fashionable, so they also want to have cool tattoo designs for their wrists that give some meaningful message. And these wrist tattoo designs should give awesome look.
The wrist is a prominent part of the body where some special kinds of small tattoo designs suits as simple quote tattoos, flower tattoos, Celtic designs, bird tattoos, music symbol tattoos, etc. are available for wrist tattoos. Most girls always prefer to have cute and small tattoo designs on their wrists. Girls also love small and cute tattoos. Girls' bracelet tattoos can be used as jewelry also. Most of the small wrist tattoos are cross, nautical star, tribal, bird, angel wings, and infinity which are liked by many of us. Wrist tattoo designs are helpful to convey the message. The couple's tattoos are helping to show love for each other.
Wrist Tattoo Designs and ideas
Wrist tattoos help to increase beauty and personality. These tattoos on the wrist become a point of attraction. Wrist tattoos attract more people surrounding you. Where girls or women like cute wrist tattoos, Men like tribal tattoo designs on the wrist. Some celebrity also has tattoos on their wrist.
Here are the 70+ most beautiful wrist tattoo designs and ideas for men and women. Please let us know which one you like the best.
1. Wrist Arrow Tattoos look very adorable with bracelets. This is only an arrow wrist tattoo design but some other wants a bow tattoo.
2. Small 3d heart tattoo on wrist. Sometimes these kinds of small tattoos will not be cause for affecting your job and workplace. These kinds of small tattoos are easy to hide.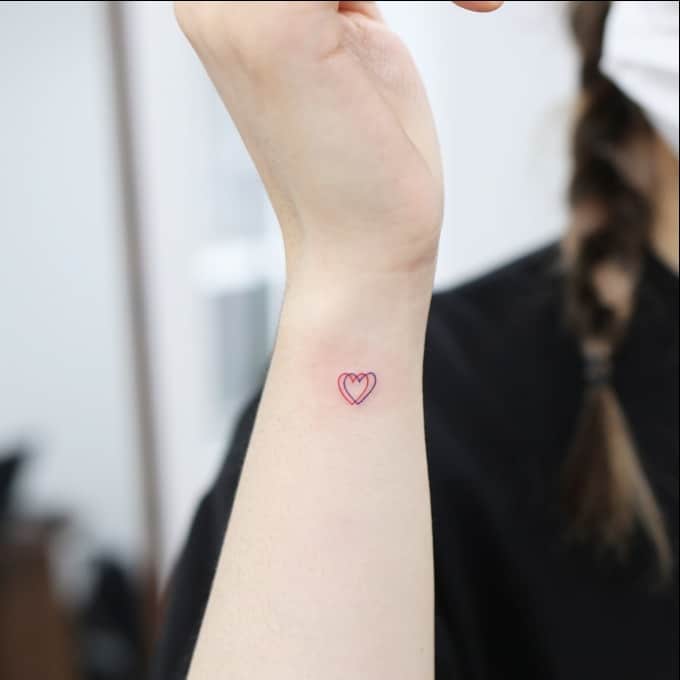 3. Small Bird Wrist Tattoo designs Ideas For couples. Bird tattoos look very adorable on the wrist. They are too much pretty and cute for sisters.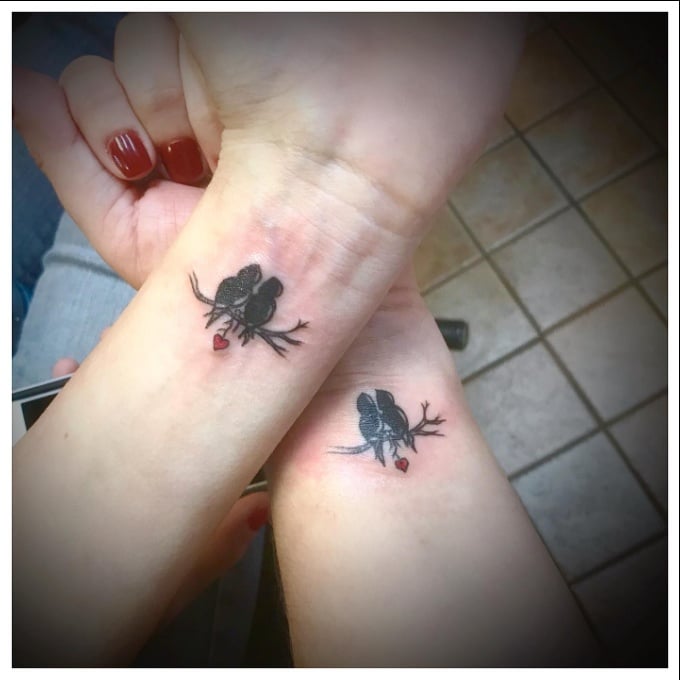 4. Mostly we can see small birds' tattoos are so famous for wrist tattoos and women are attracted to these kinds of designs. See this flying phoenix on wrist looking cute.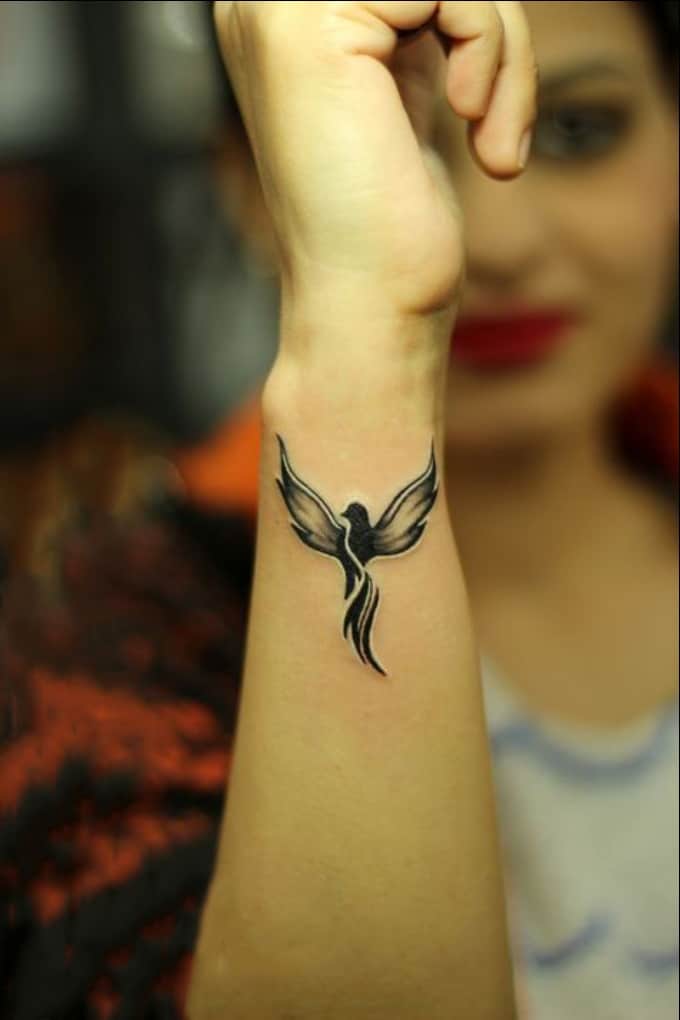 5. Birds' tattoos on the wrist will not cost you so much due to the small birds' size and shape. And another reason is that Birds' tattoos on their wrist are mostly black in color.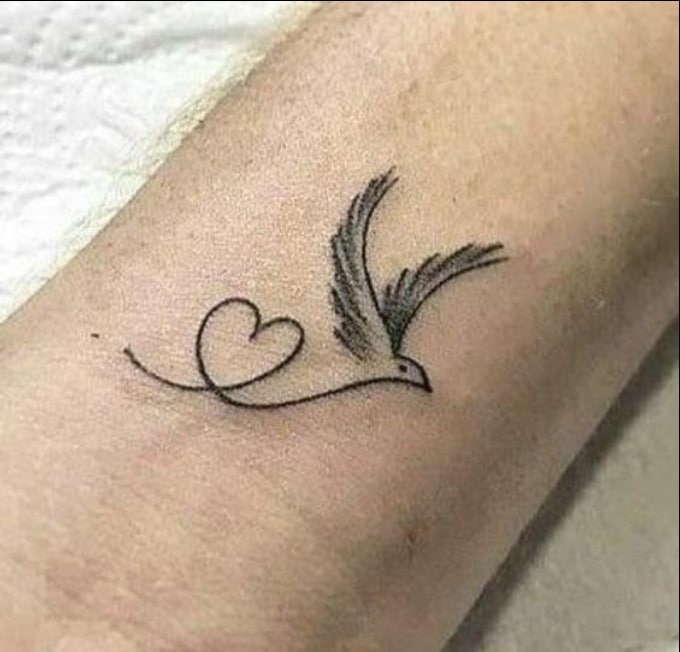 6. This is a beautiful piece of tattoo ideas for Wrists for women. This is looking so cute and simple and a perfect girly idea.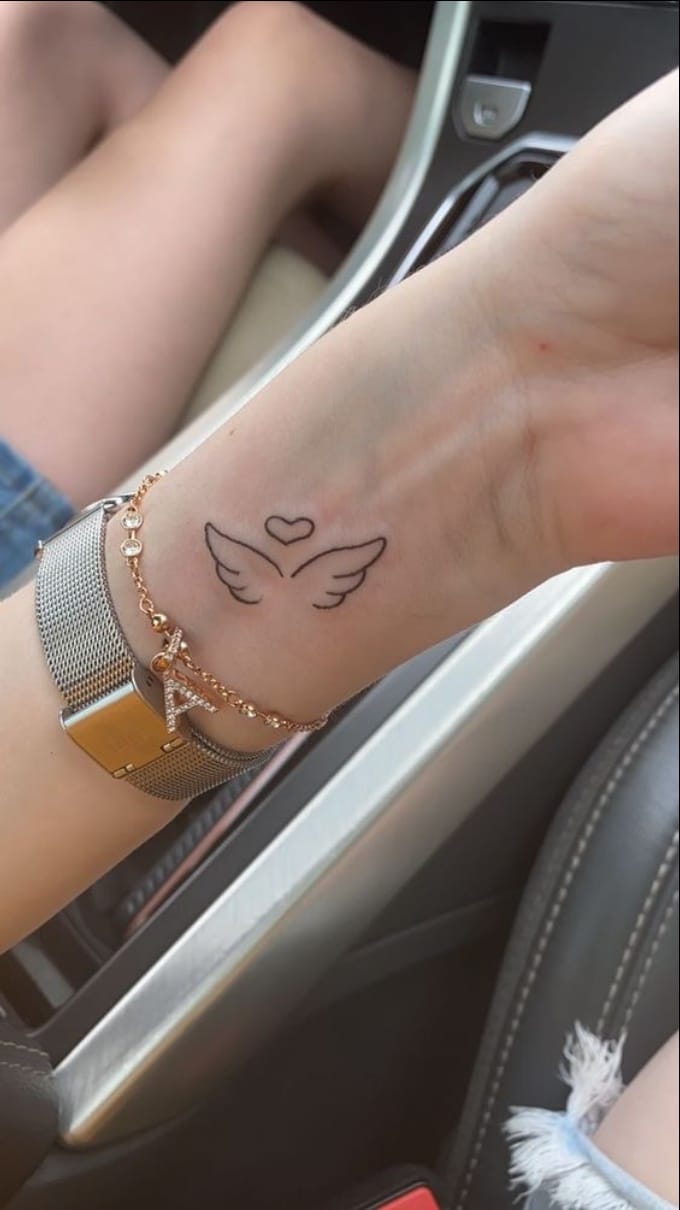 7. Music symbol on the wrist is the perfect tattoo idea for those who love music.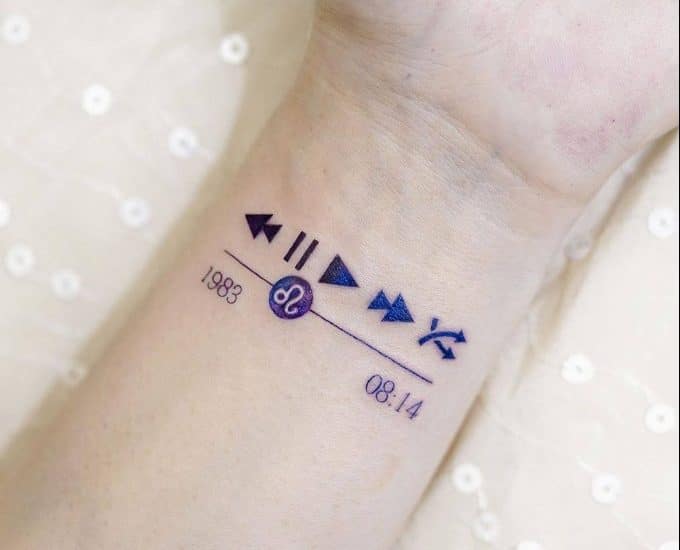 8. Butterfly tattoos on the wrist are a feminine symbol. Women love to get this type of tattoo on their wrists.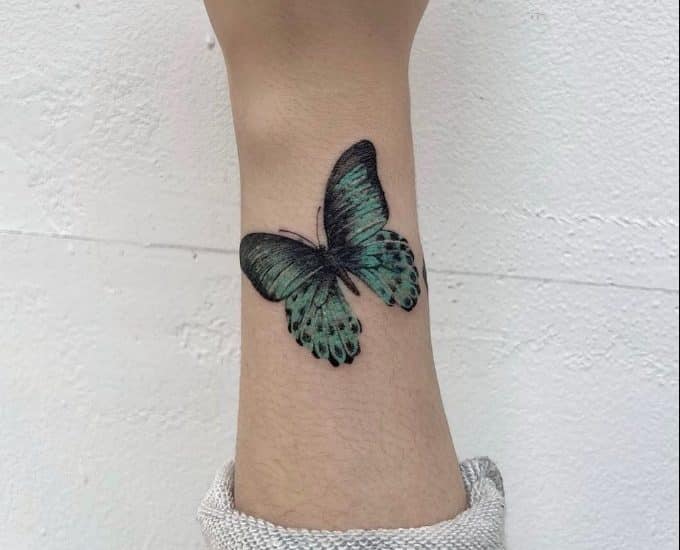 9. This is a picture of a tiny fish tattoo on the wrist. This is a very simple and small tattoo design for girls.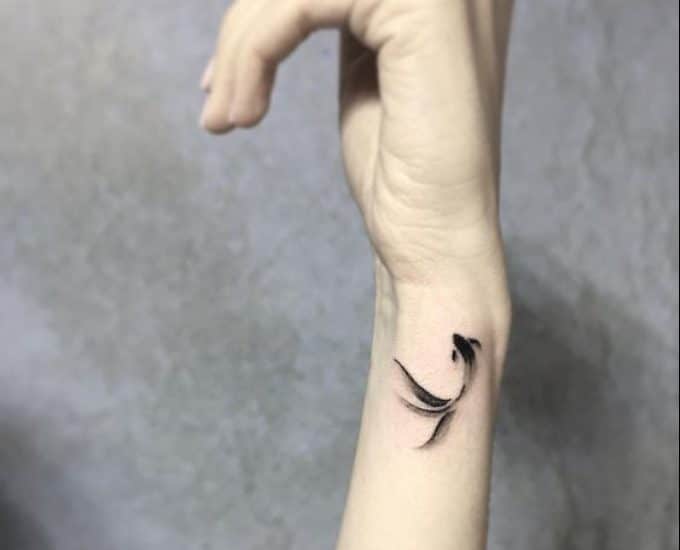 10. Bracelet wrist Tattoos are sin much popular tattoo design because they have their own meanings. These kinds of tattoos are symbols of fashion and lifestyle.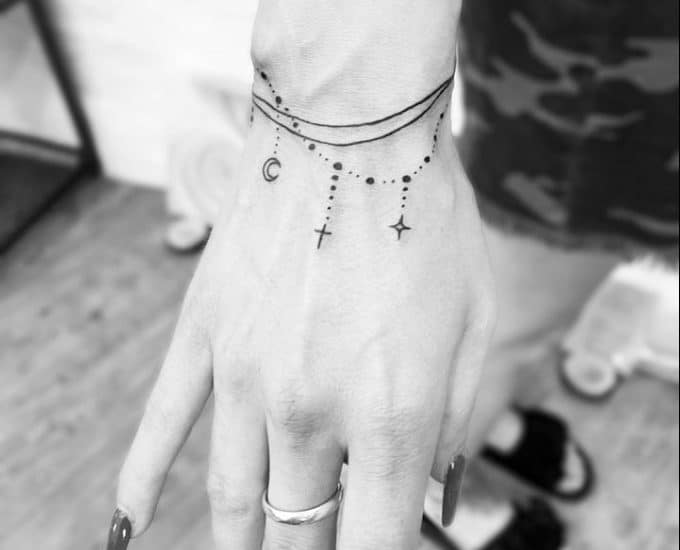 11. Sparrow is a unique Wrist Tattoo idea for women. This can be a cover-up tattoos for a small tattoo design on the wrist.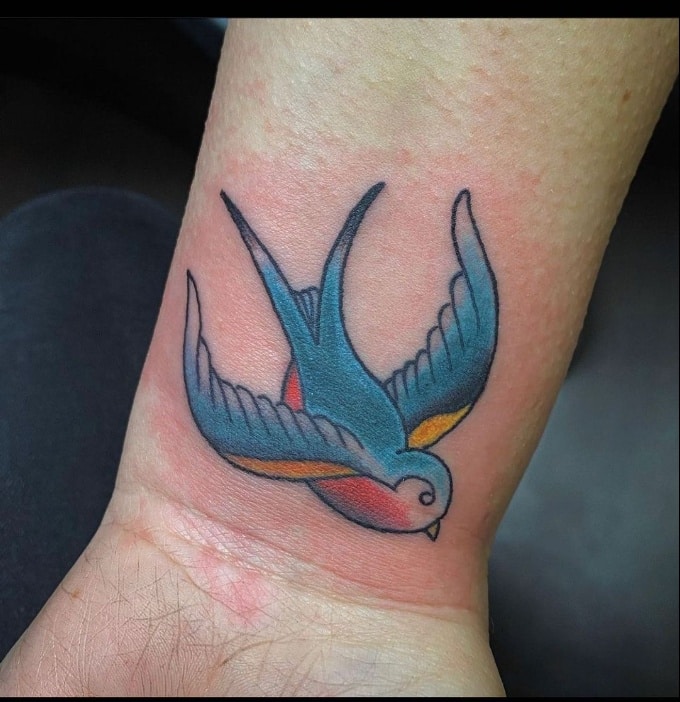 12. Celtic tattoo design For Men. This is one of the best tattoo ideas for men who want tattoos on their wrists.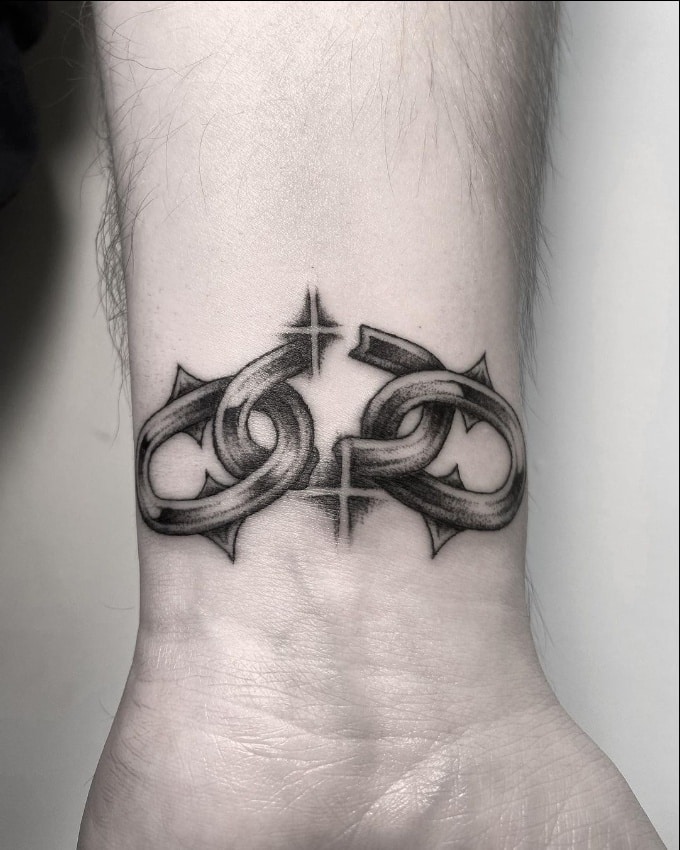 13. It's a little question do wrist tattoos hurt? Oh yes, They hurt due to wrist is a sensitive part of the body and when a tattoo machine runs, it will give you the pain of pinching.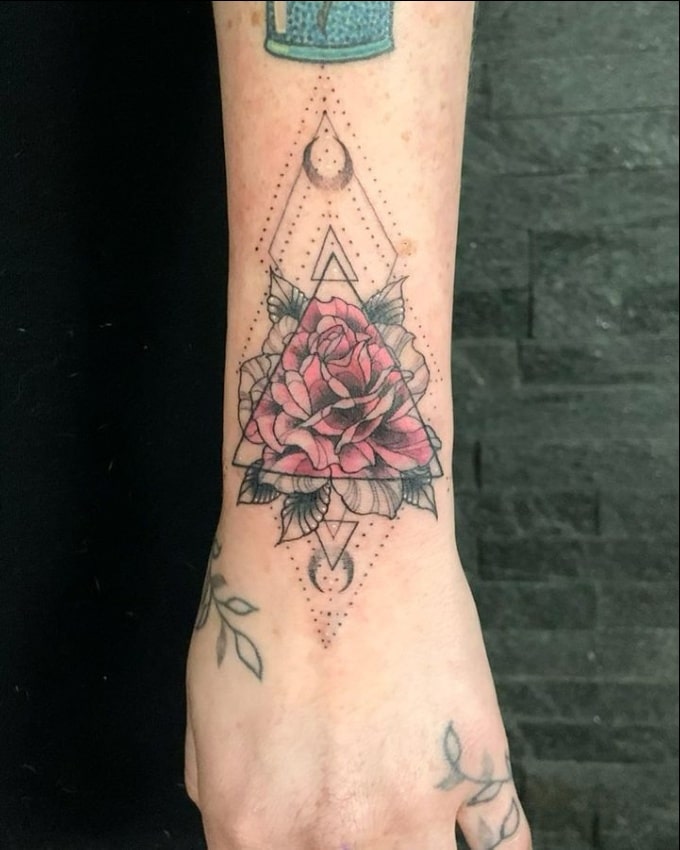 14. Inner wrist small whale tattoo design is a very cute idea for girls.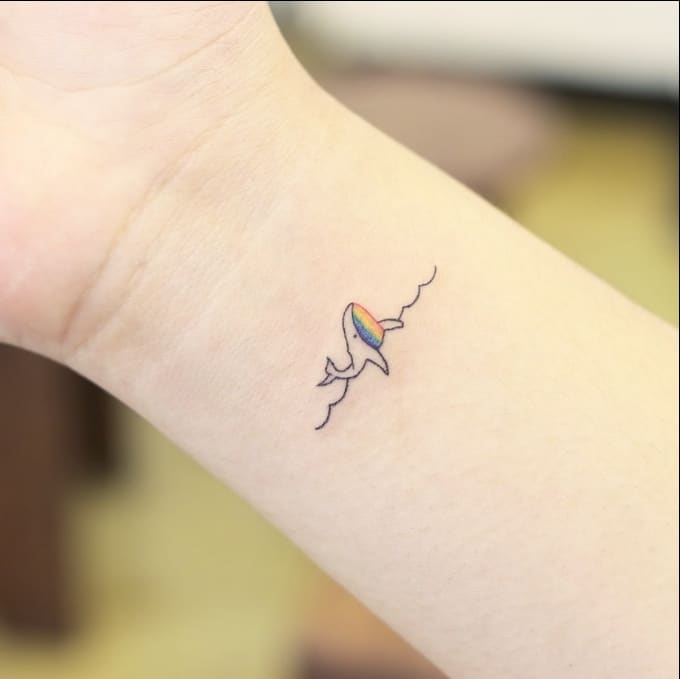 15. Some people want family tattoos like this bird tattoo design on the Wrist. On the wrist, there are designs also available like mother-daughter tattoos. Look at this tattoo design which is a symbol that shows the loving memory of someone who is not with us today. It is a good tattoo design idea for those who are missing someone they loved.
16. Girls' tattoo ideas for wrist. This is a great tattoo idea for girls.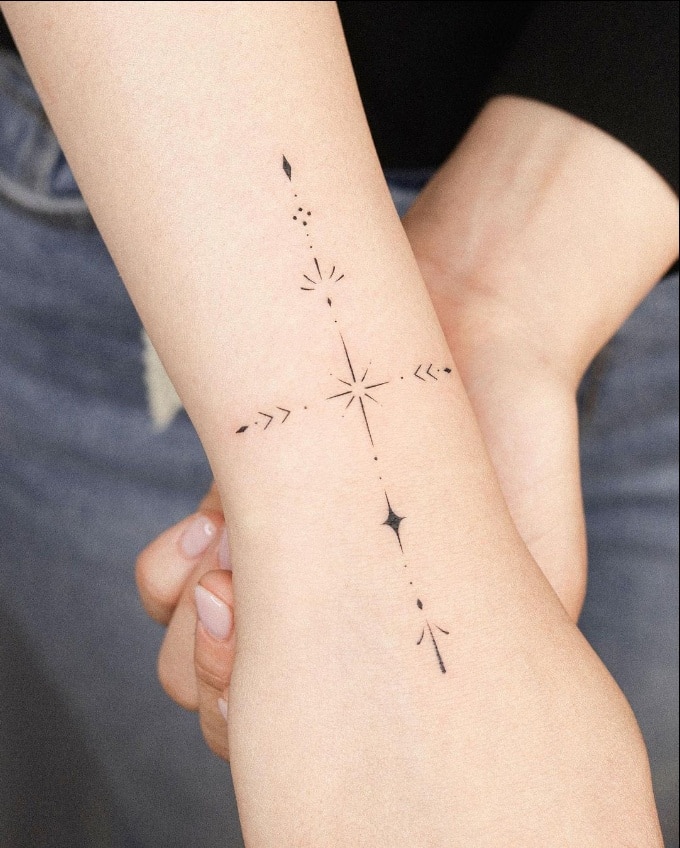 17. Breathe letter tattoo design with flying birds around wrist tattoo images.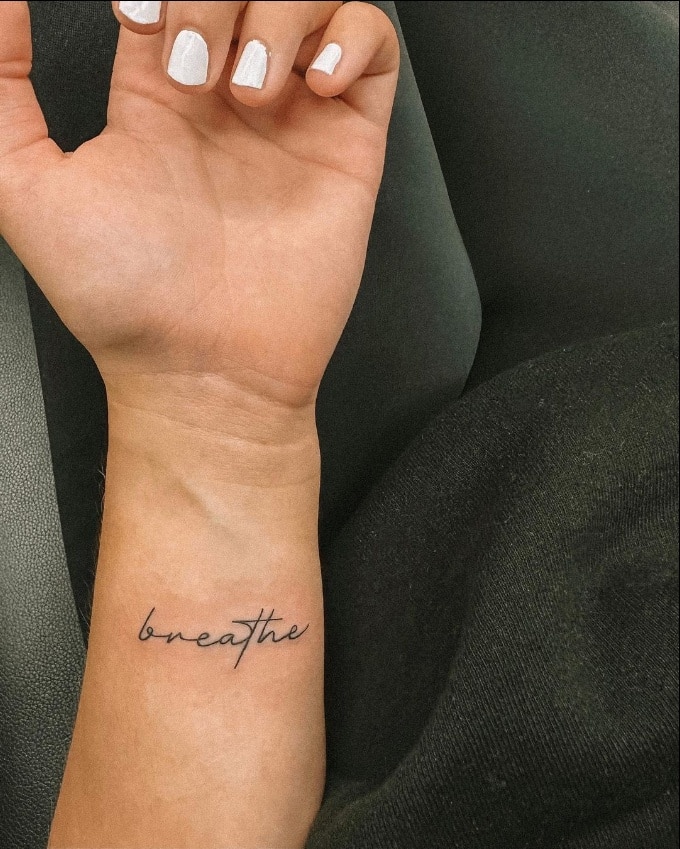 18. Mandala wrist Tattoo design on the wrist for female.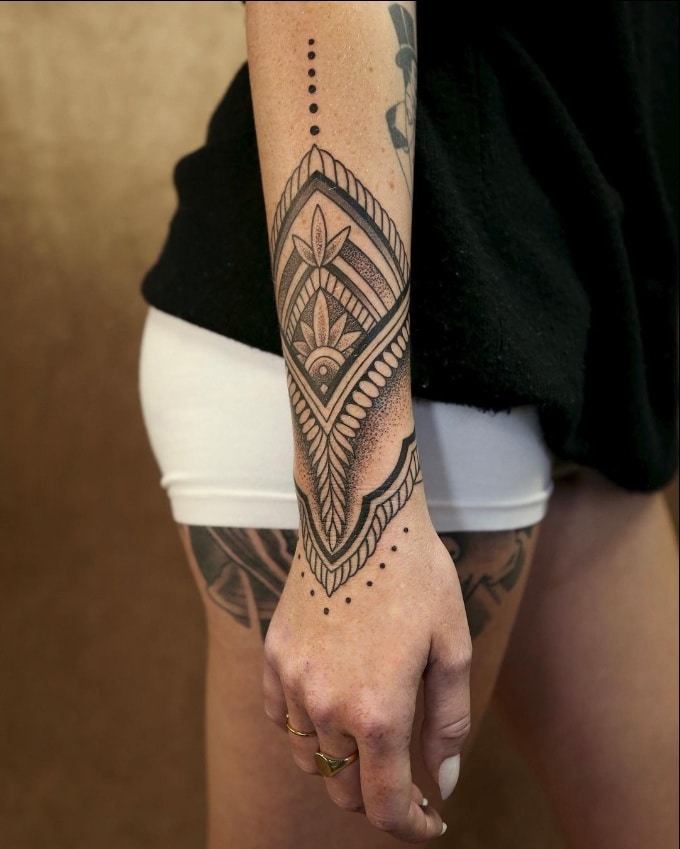 19. Om tattoo design on Wrist.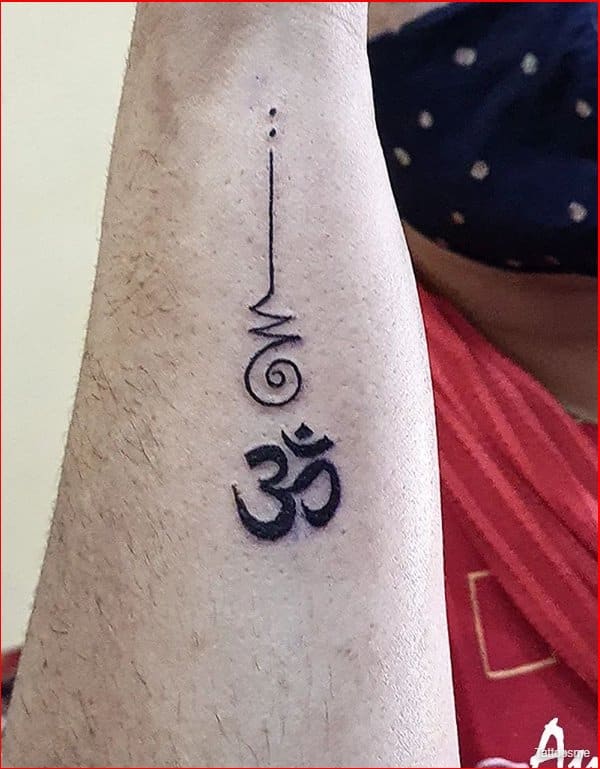 20. Flying birds tattoo design on wrist. This is an amazing wrist tattoo idea for the hand and wrist.


21. Music symbol tattoo designs on the wrist.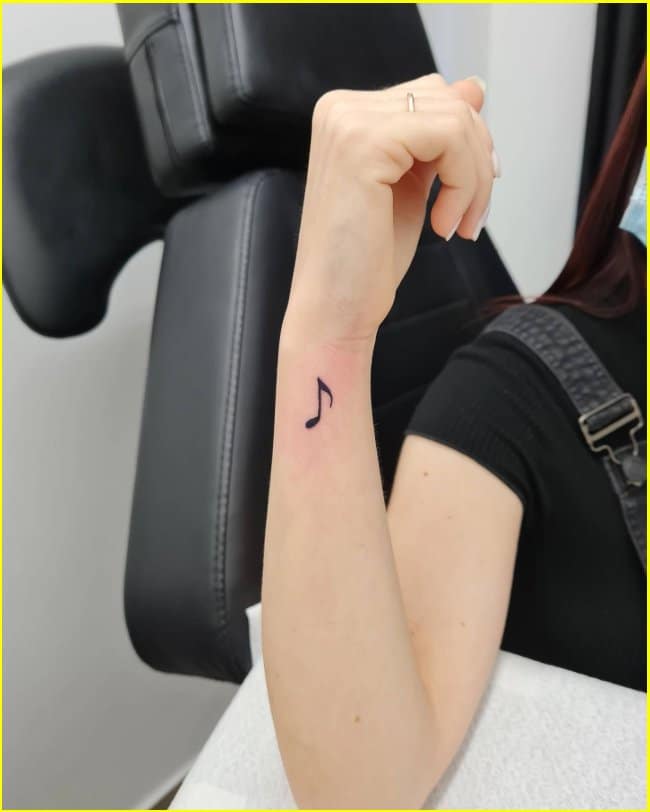 22. Awesome Star tattoo design on wrist.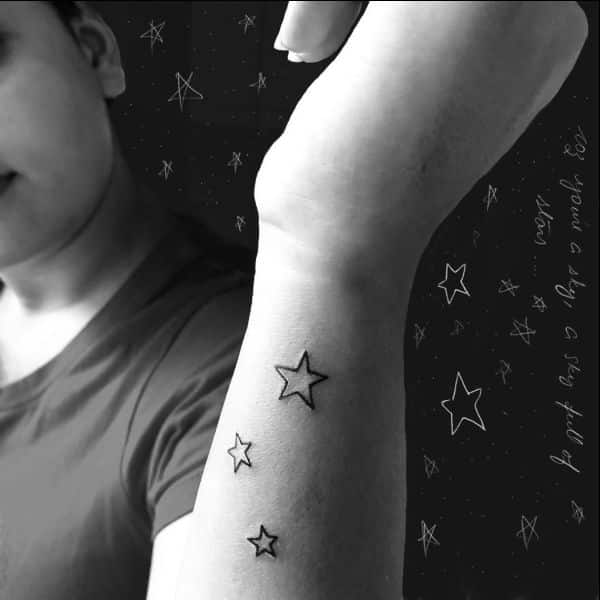 23. Butterfly tattoo design on wrist.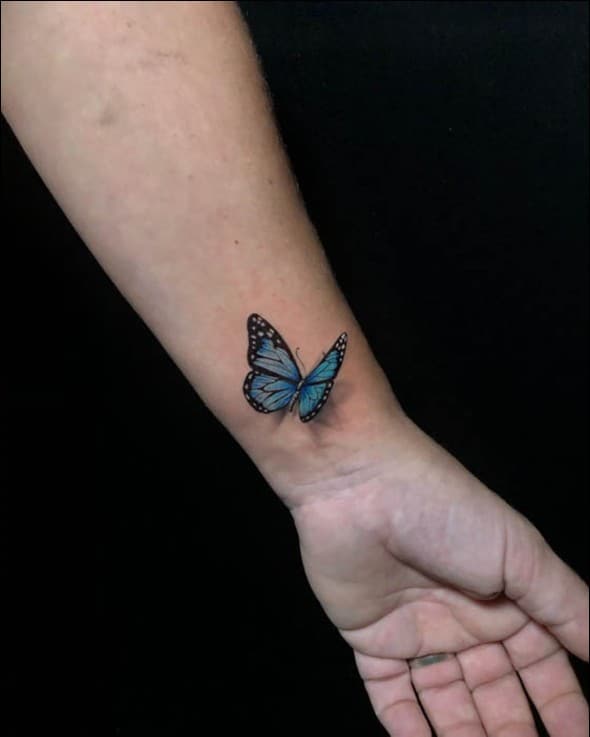 24. Most beautiful feather tattoo ideas are the best ideas for a tattoo on the wrist. I saw the same design on my teacher's hand.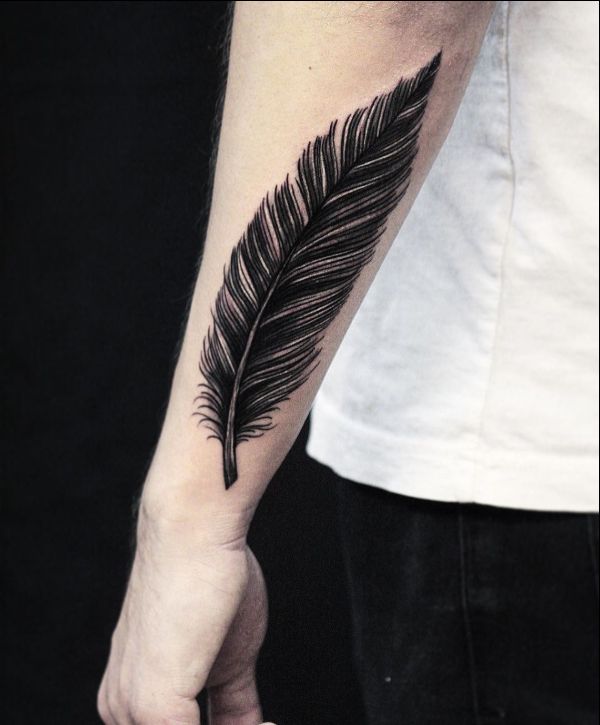 25. Lotus flower tattoos on the wrist of women are a great symbol of love and fate.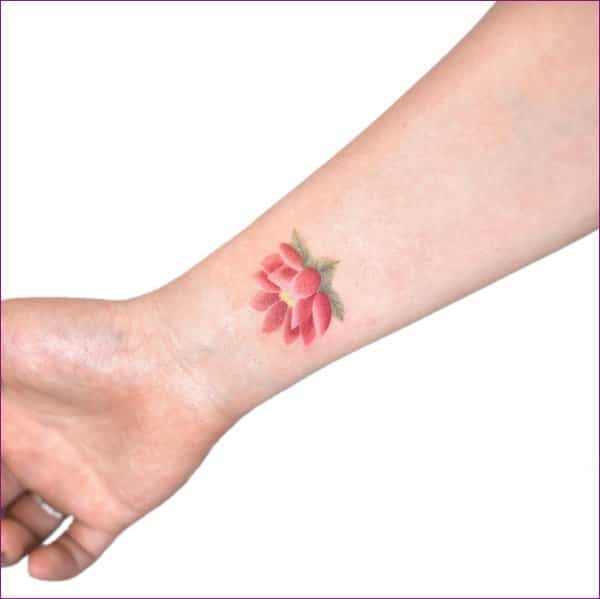 26. Sunflower Flower tattoo design on wrist.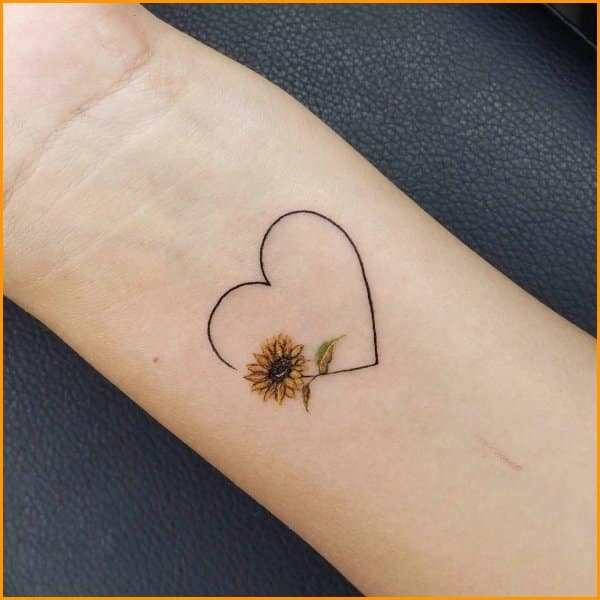 27. Unique Cross Wrist Tattoo with semicolon design.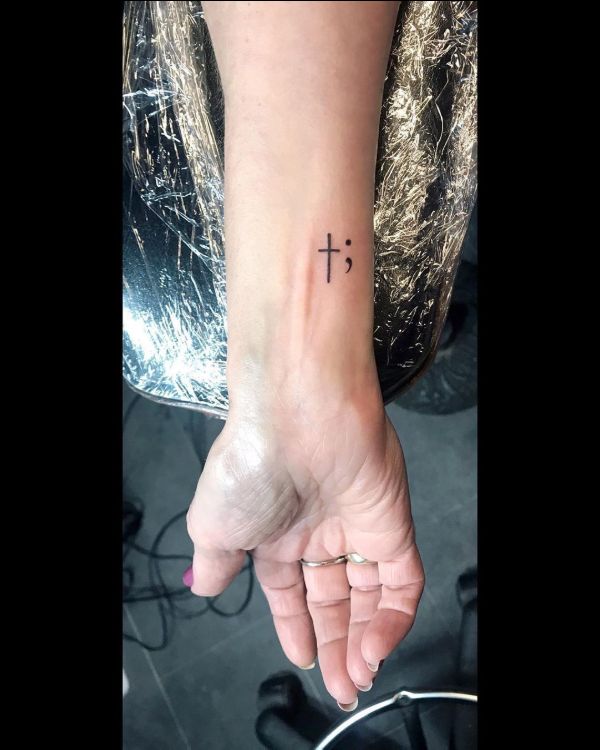 28. Small and beautiful red rose tattoo on wrist. There are many designs available like this small temporary design. Which gives you a real feeling of a tattoo on your wrist.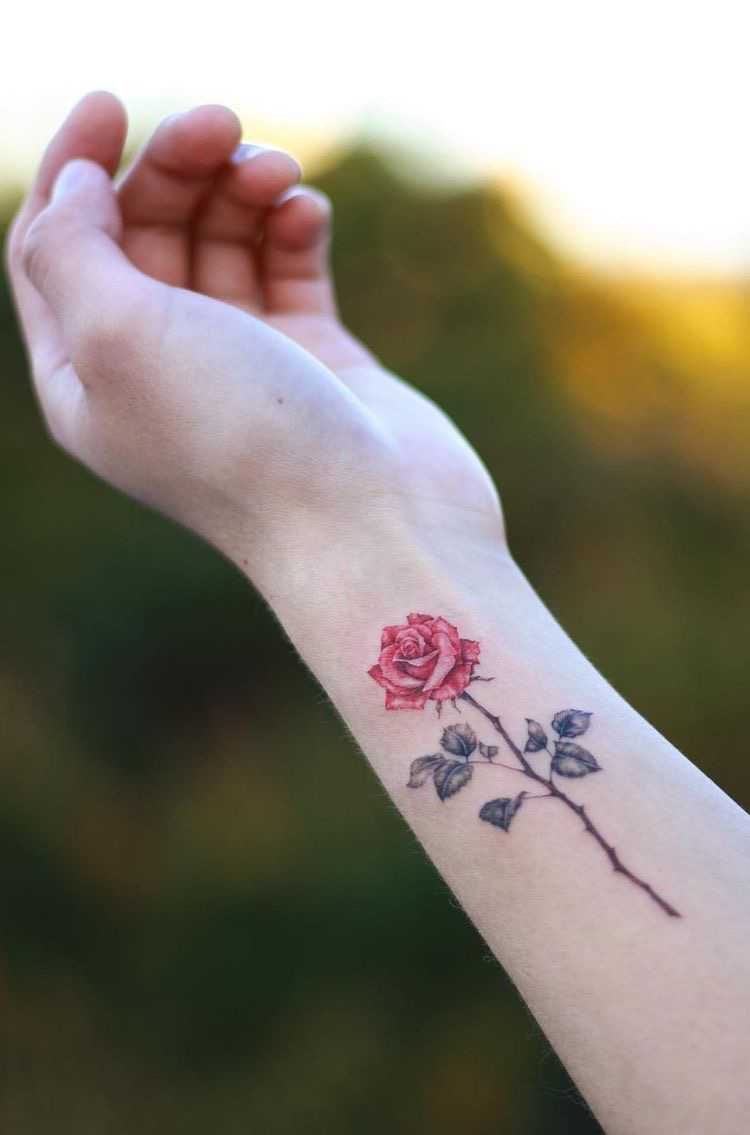 29. Tribal Cross or Celtic cross tattoo design on the wrist for a girl.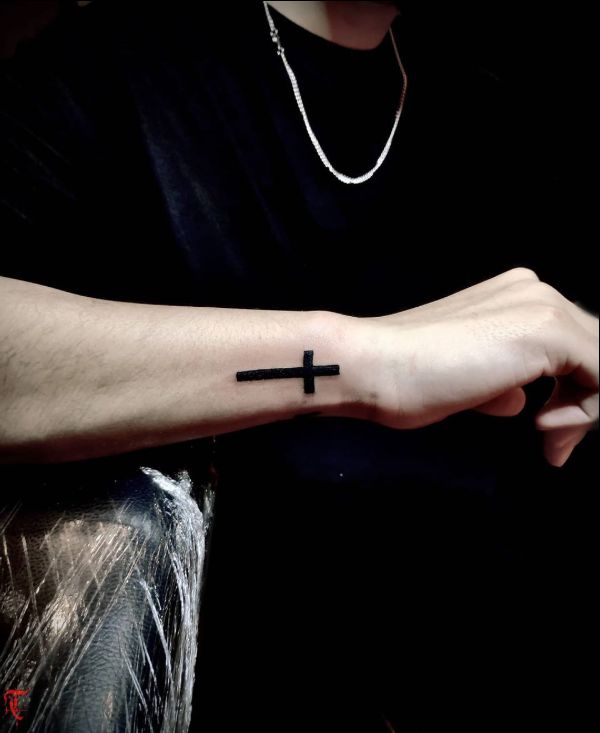 30. A yellow color rose tattoo design on the wrist is a good idea. but it takes up too much space on your wrist. it covers hands as well. You can say this tattoo design is a wrist and hand tattoo.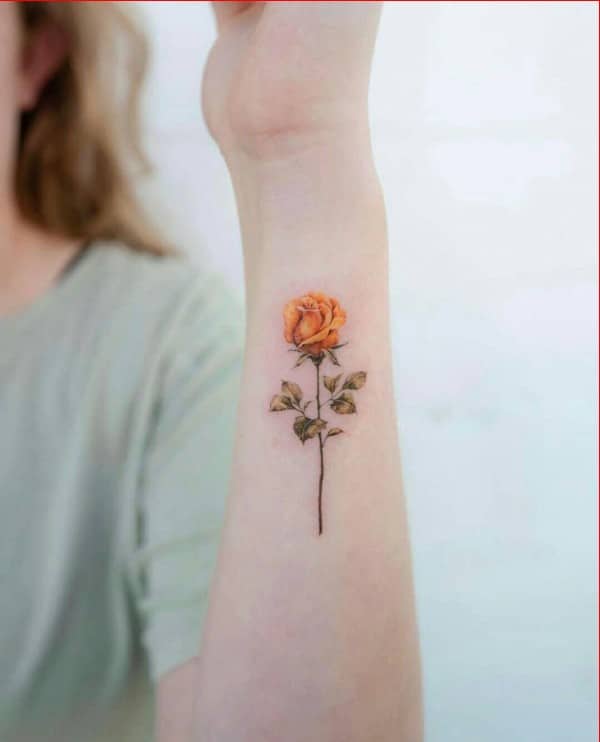 31. Nautical Star tattoo design on wrist. So many different styles of stars are available for the wrist.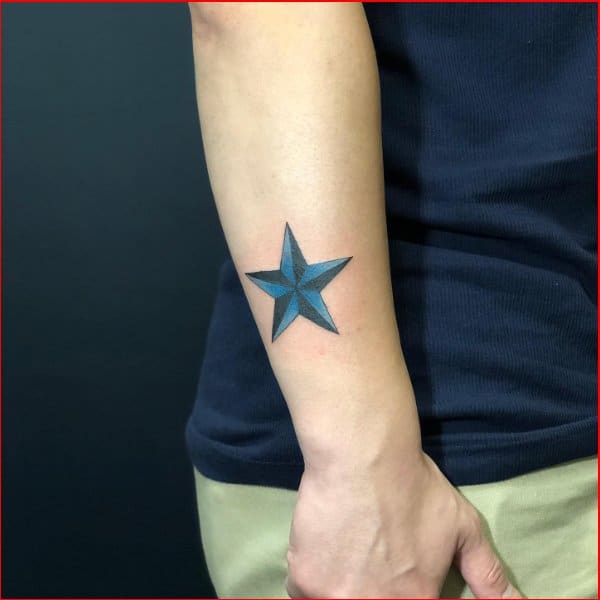 32. Pictures of birds on the Wrist. Birds are popular for wrist tattoos. Even males also try for birds' tattoos on their wrists.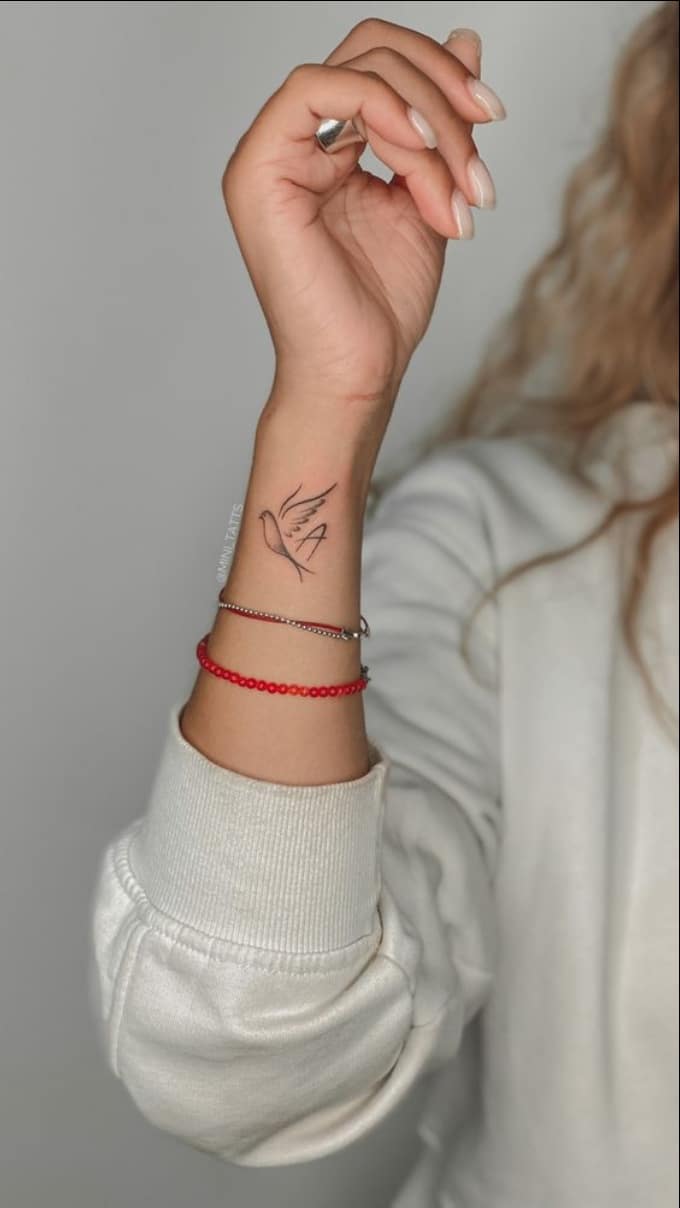 33. Cute and lovely Wrist Tattoos For lovers. These types of tattoos are the best tattoo ideas for women to show their uniqueness.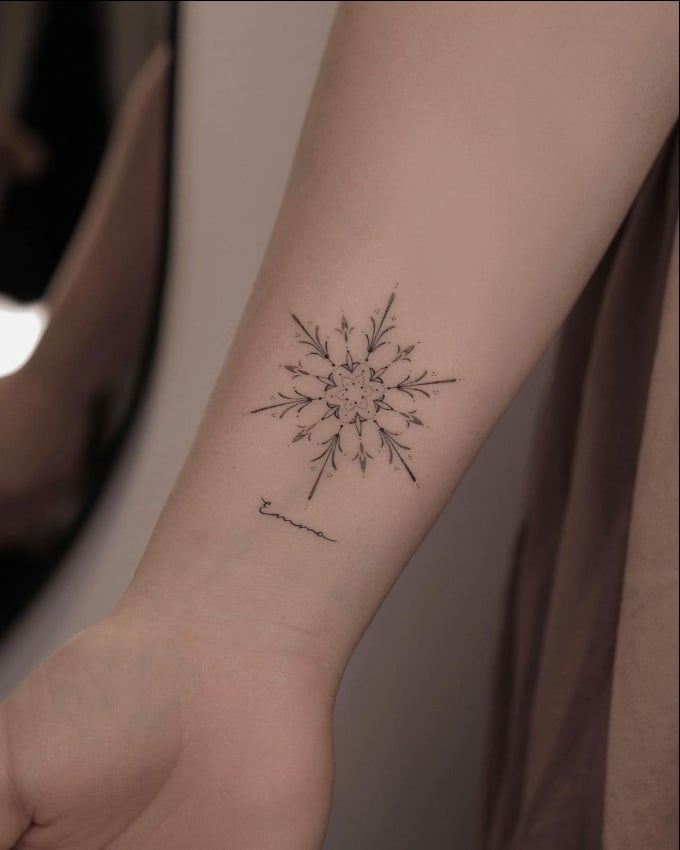 34. Those Who believe in love with stars must have this kind of tattoo design on their body.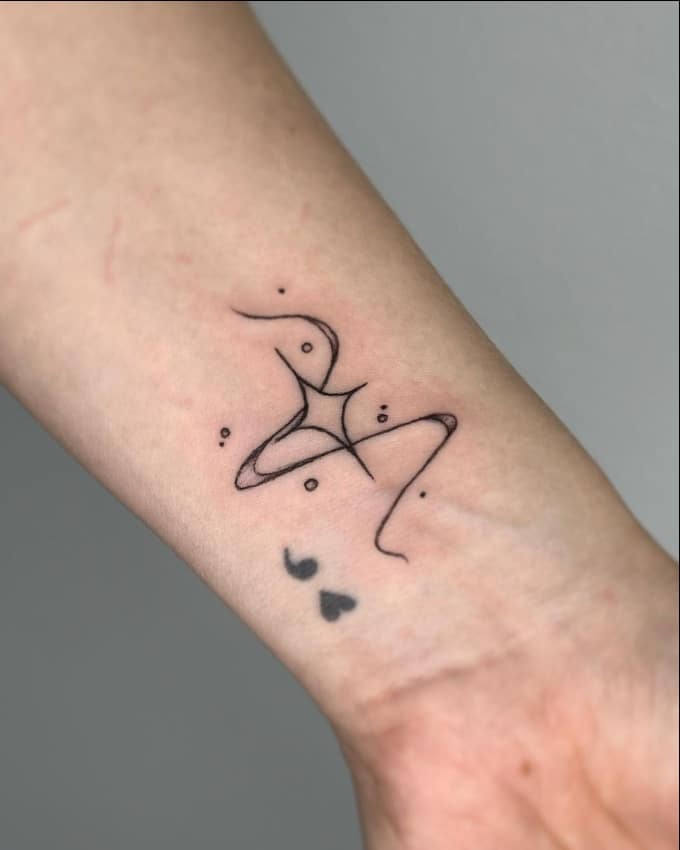 36. Unique Wrist tattoo designs for couples.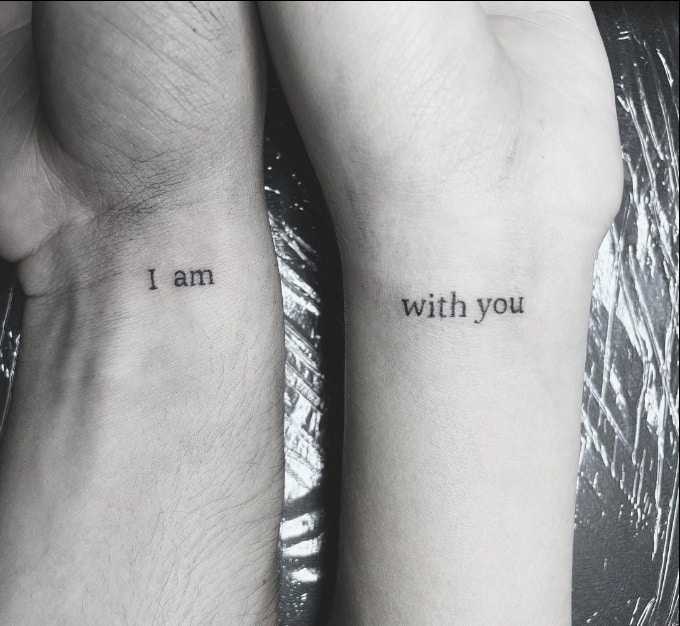 37. Small Heart Wrist Tattoos. it's a cute tattoo design for couples who wants matching tattoos.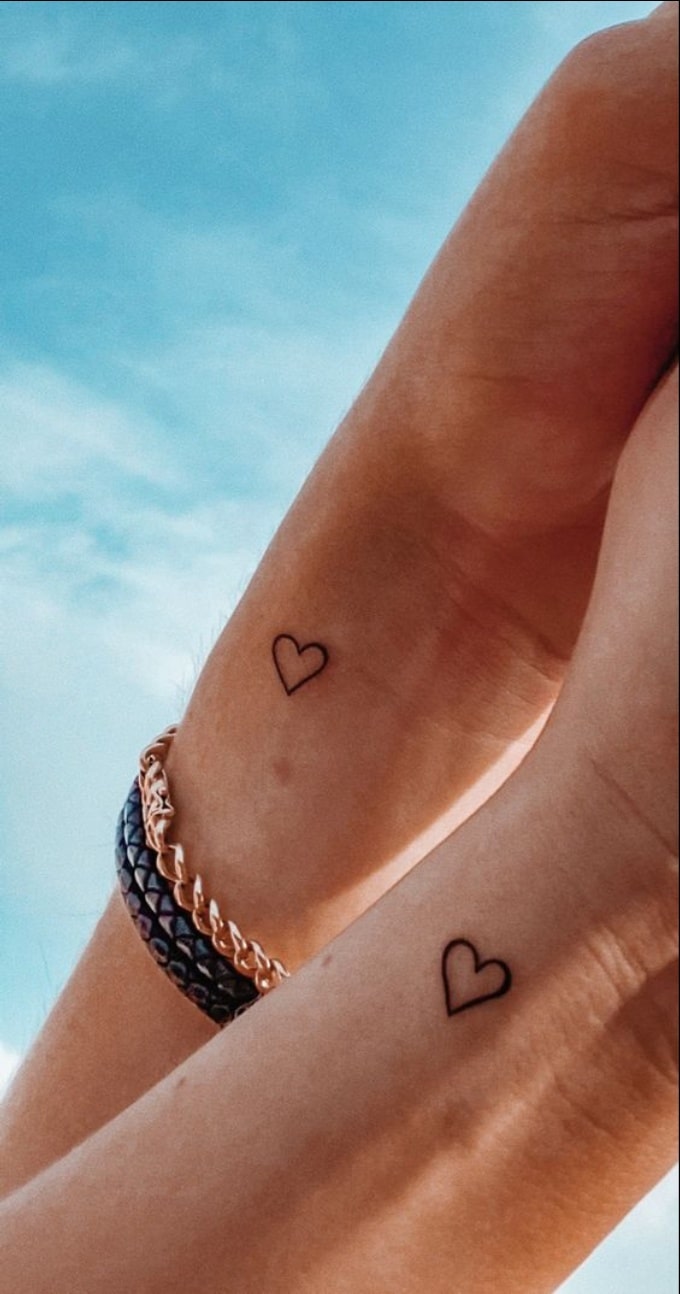 38. Feather Wrist Tattoos are also most popular among men and women. Take a look at this design, it's a wrap-around feather wrist tattoo design.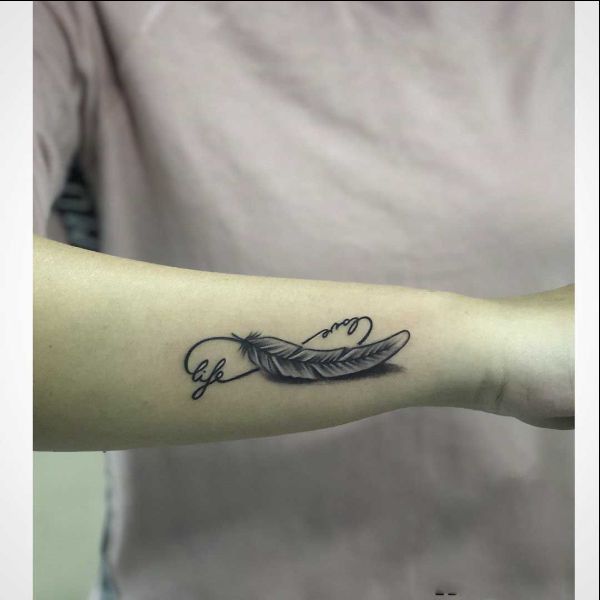 38. Wow. A Cute and lovely wrist tattoo idea for couples that gives a message about believing in yourself. These types of tattoos are very meaningful and it's one of the coolest wrist tattoo designs.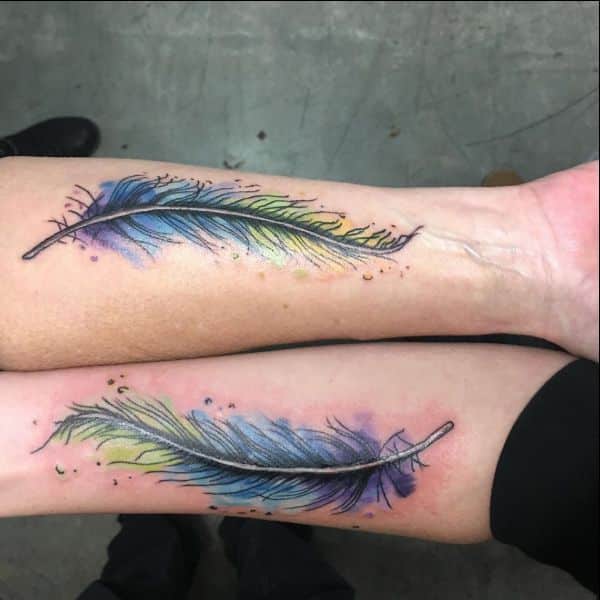 39. Some people are different they want something special like the sun and moon tattooed on the wrist.
40. Rising sun tattoo Design on the wrist.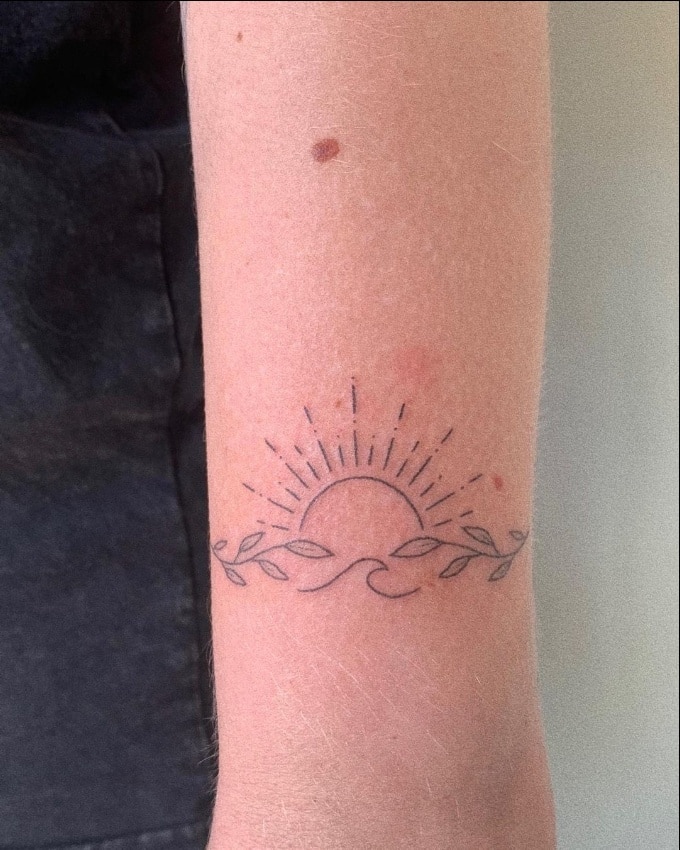 41. Moon and Star tattoos on wrist. I can't say that it's a good idea or bad idea for getting this tattoo on my wrist.
42. Leaf tattoo design on wrist. Pictures are taken from Pinterest.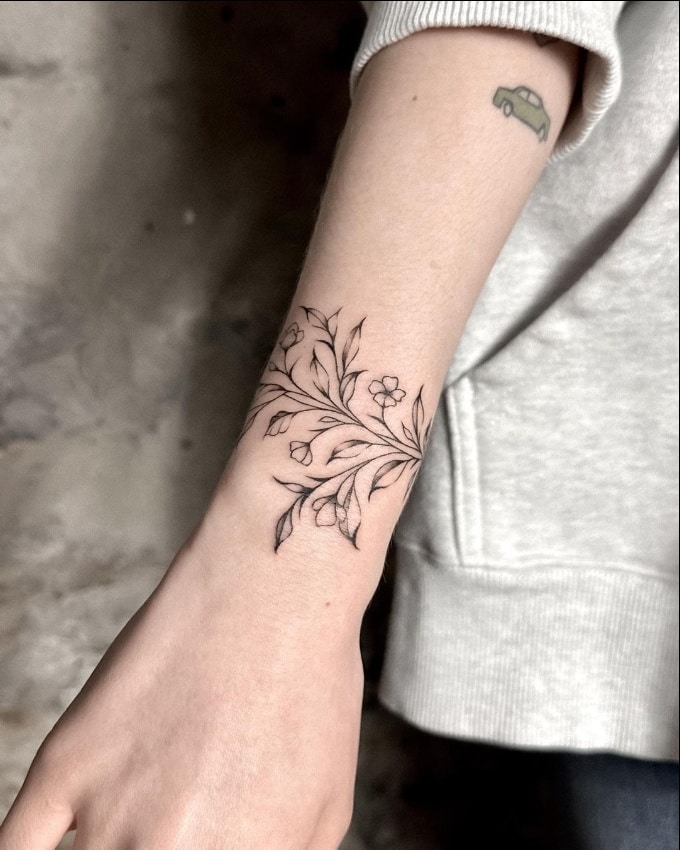 43. Feather with flying birds on the wrist.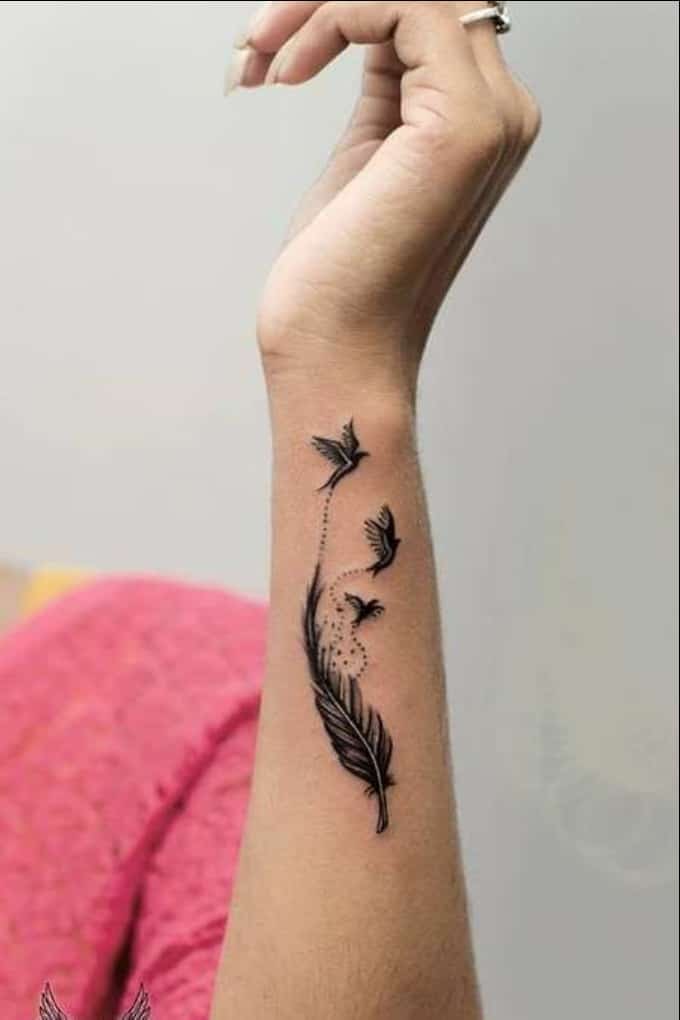 44. Moon and sun tattoos on Wrist. This is a style of couples tattoos or matching style tattoos. These kinds of tattoos are used to show love and combinations to each other.
45. Anchor tattoo design for Wrist Tattoos.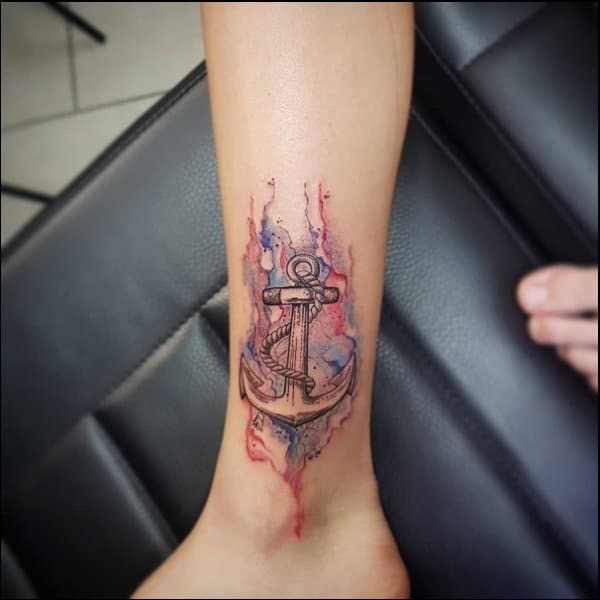 46. Small Dove tattoo design on wrist. It's a very lovely tattoo design.
47. Small Mermaid tattoo design on wrist. It's a black tribal tattoo on the wrist.
48. Angel wings tattoo. This design looks cool on the wrist because it's a small and cute wrist tattoo.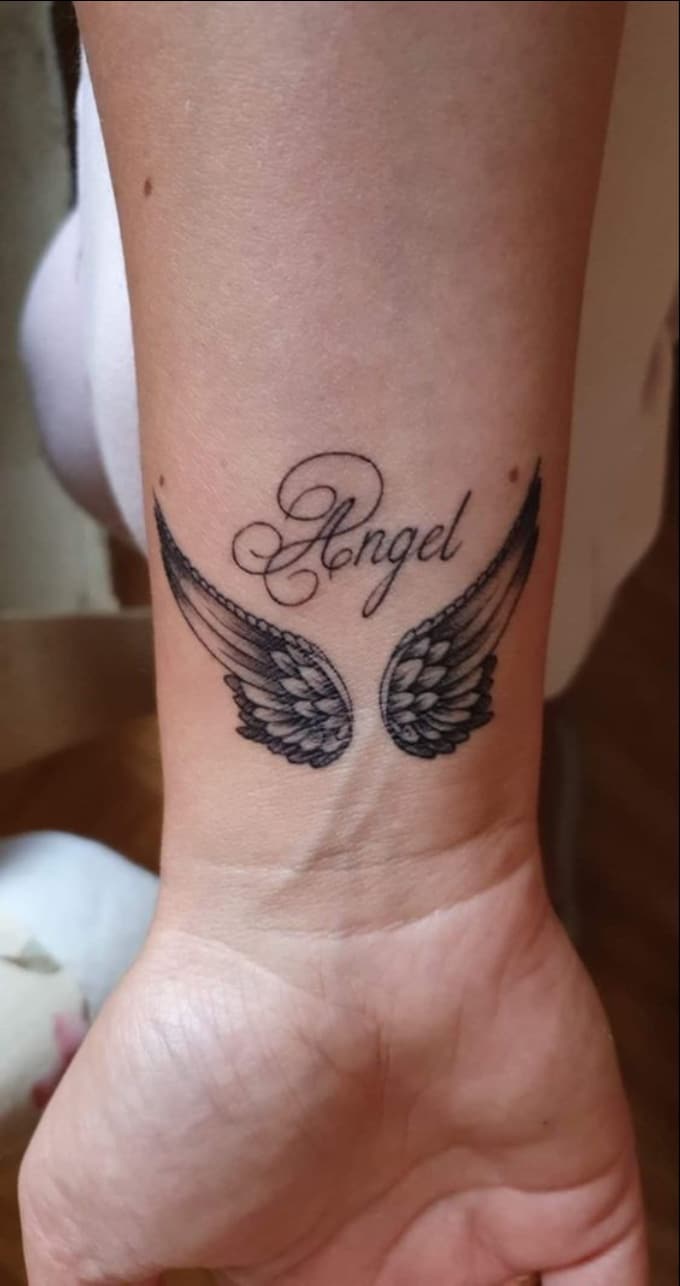 49. Some people love music and this is the best example of that kind of tattoo. Music-related tattoos are so famous. Because some popular singers like Eminem, Jessica Alba, and Selena Gomez have tattoos on their wrists and other parts of their bodies.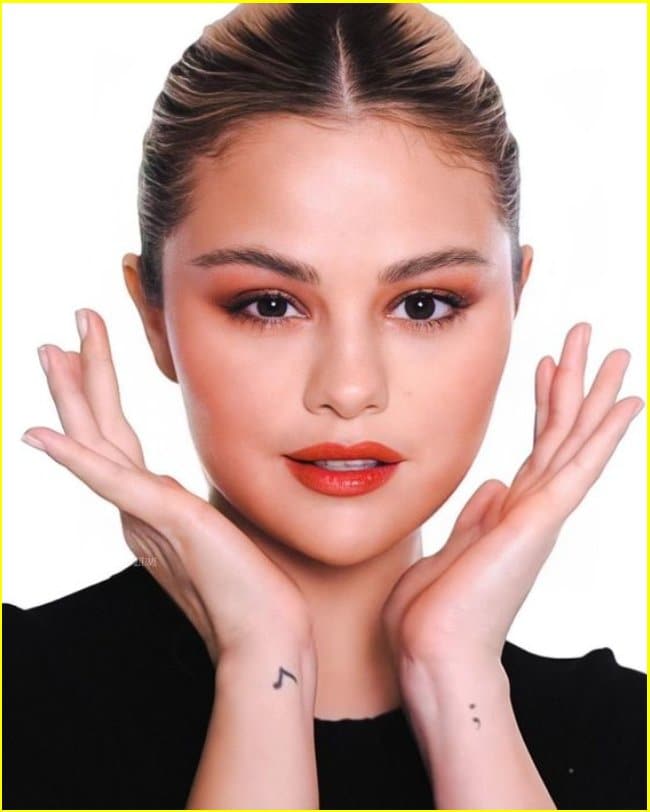 50. Angel wings tattoo design on Wrist. Mostly these kinds of tattoo designs must be on the inner side of the wrist. Males and females both are addicted to wings tattoos.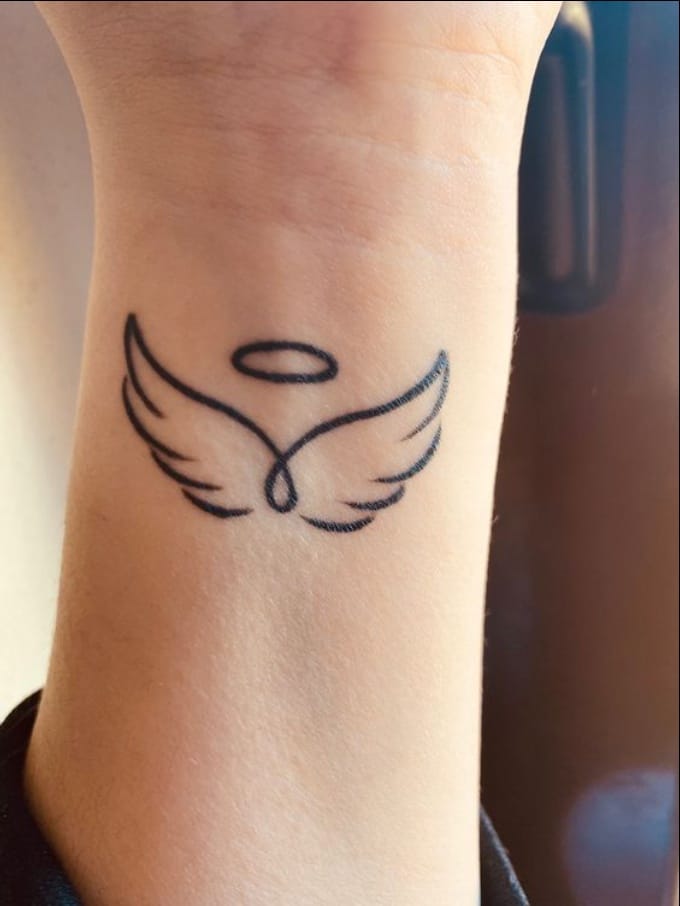 51. Elephant tattoo design on the wrist is a famous tattoo design for men and women both. This is not in the latest tattoo trends but some people love to get these kinds of tattoos.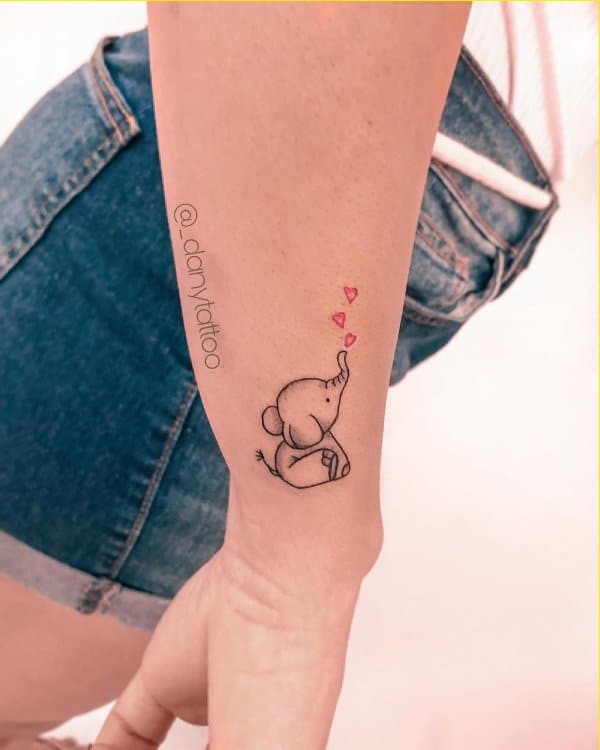 Image Credit @_danytattoo
52. Cute heart tattoo design on the wrist is the best tattoo idea for couples.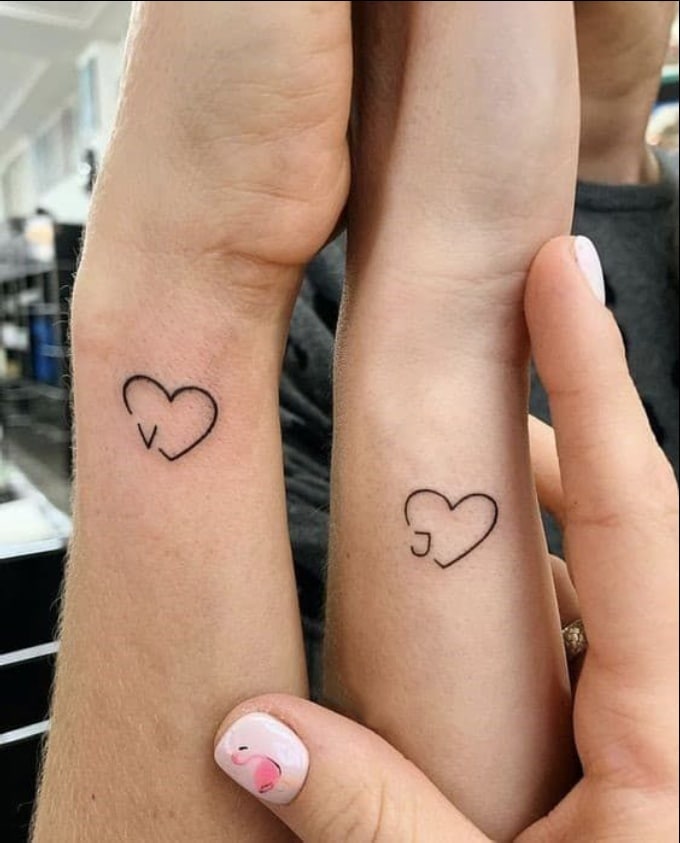 53. Lord Ganesha with om word written on the wrist.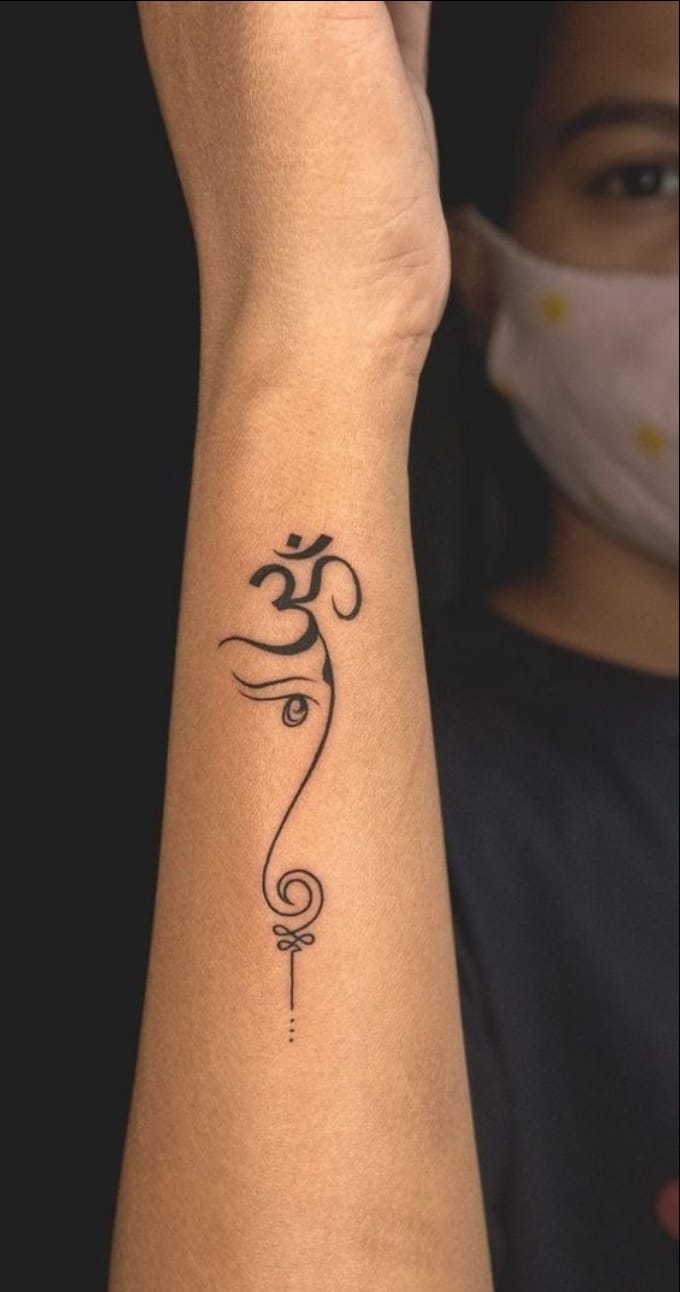 54. Awesome Maa-Paa tattoo design on the wrist for those who love their parents.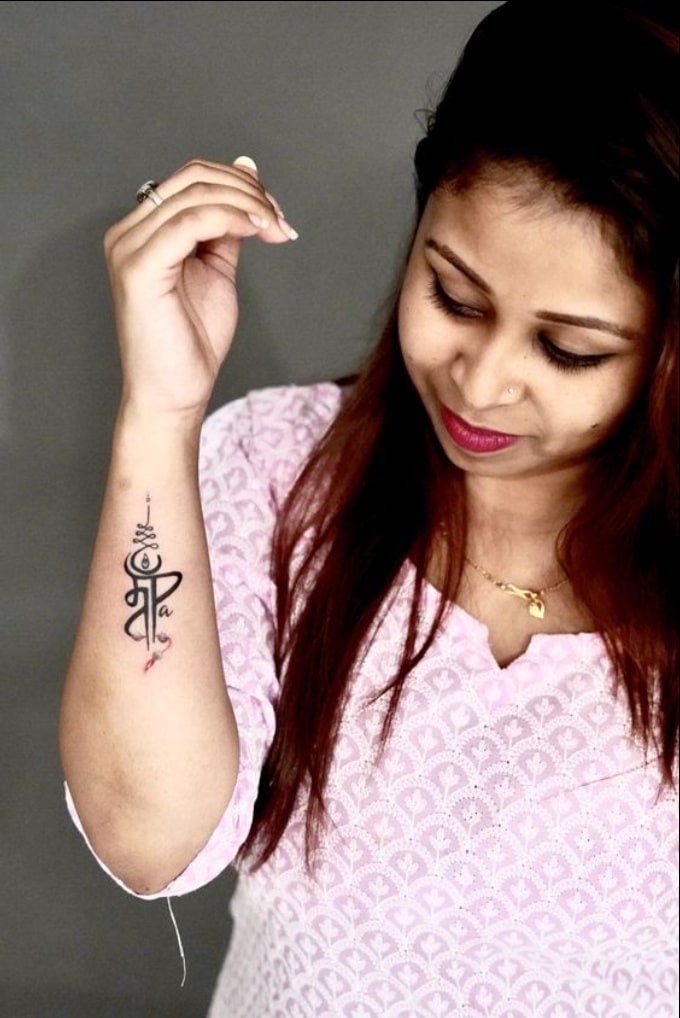 55. Yin Yang tattoo design, This is the latest in trends of tattoos.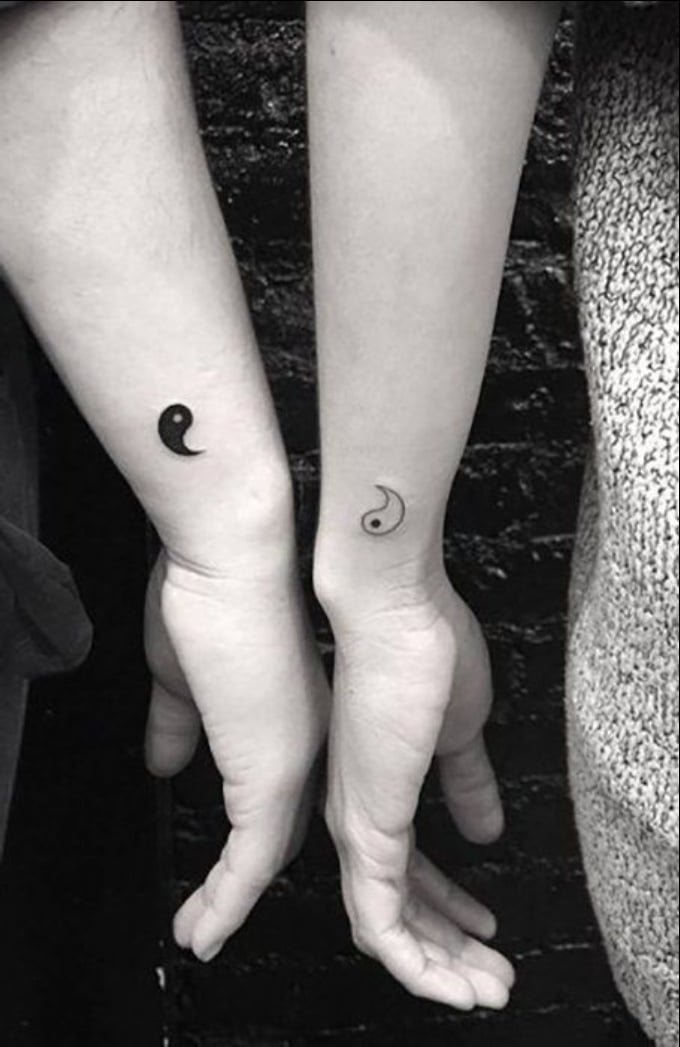 semicolon wrist tattoo design looks cute on girls.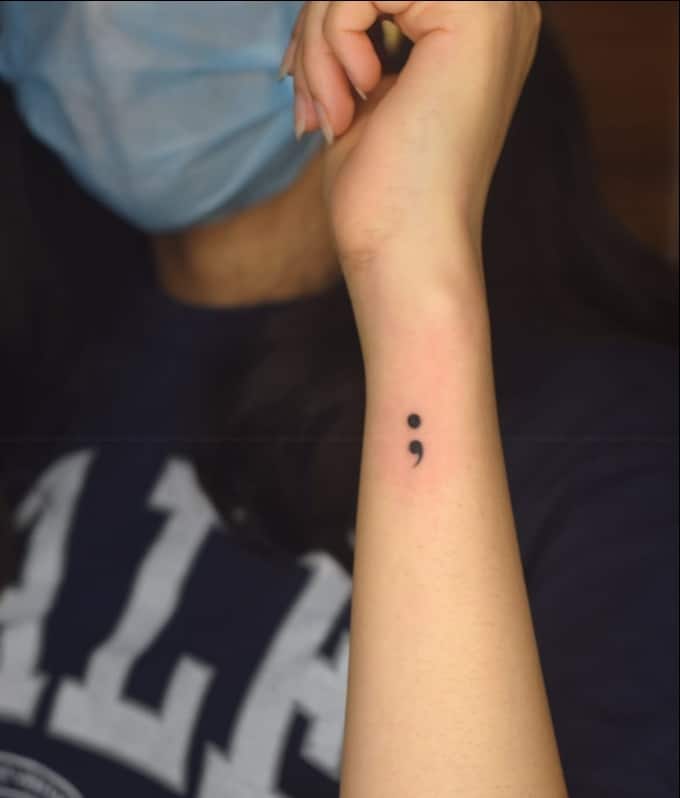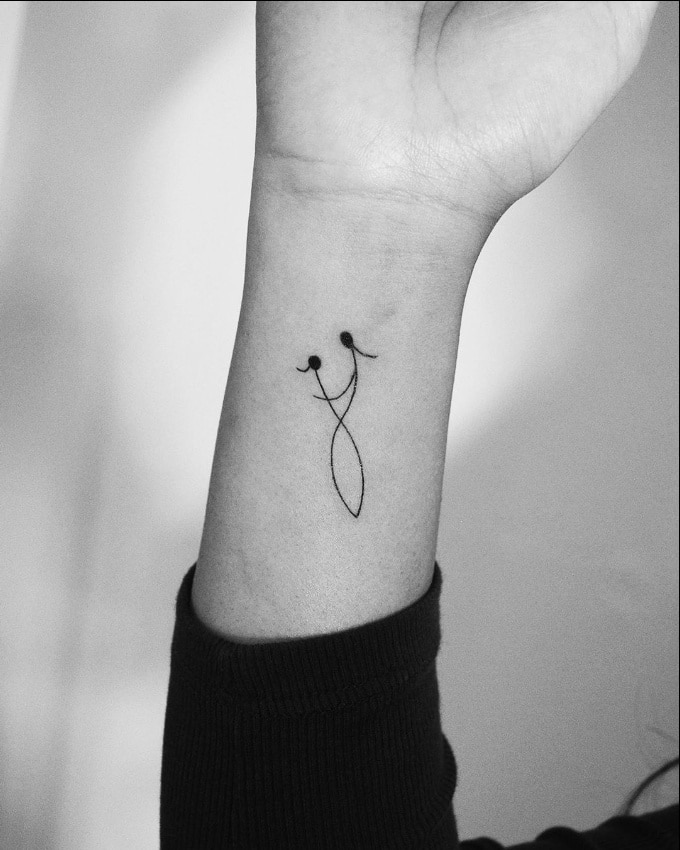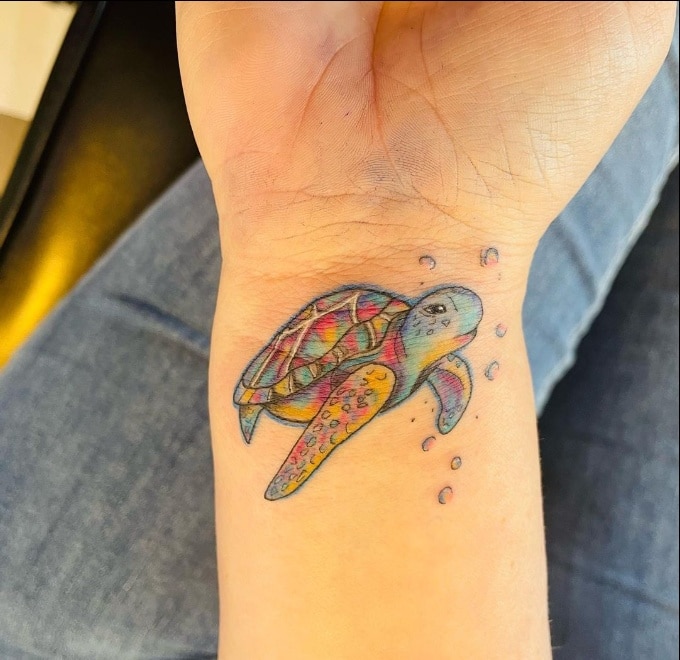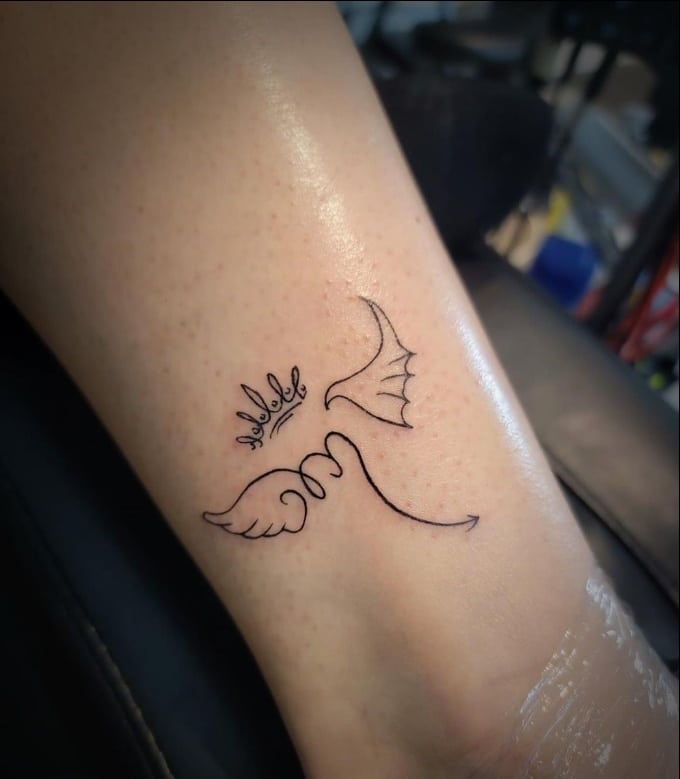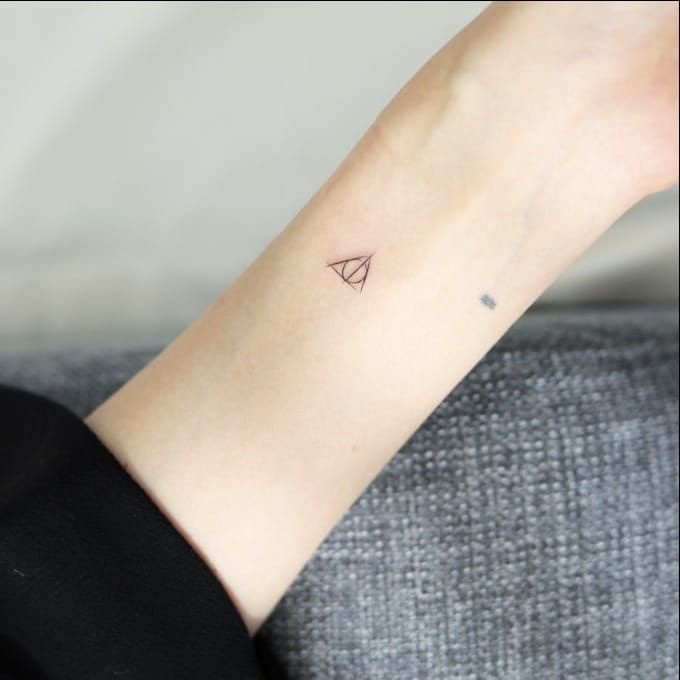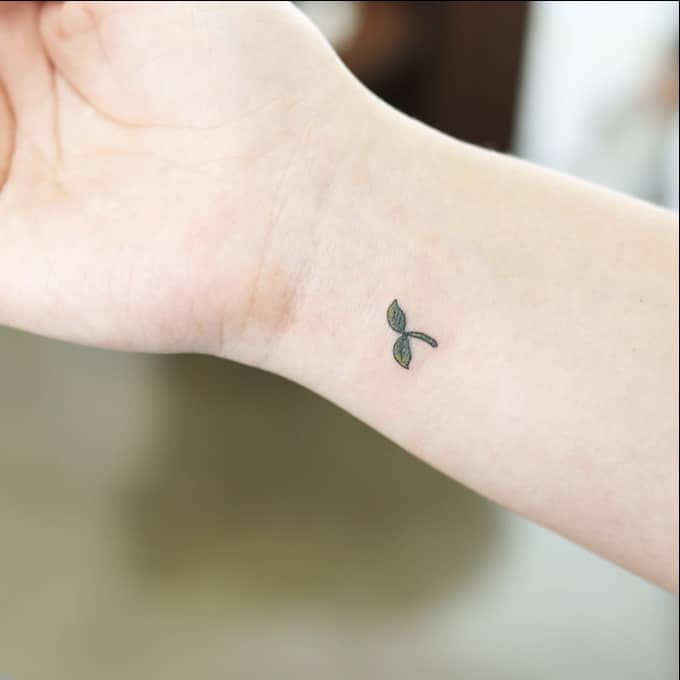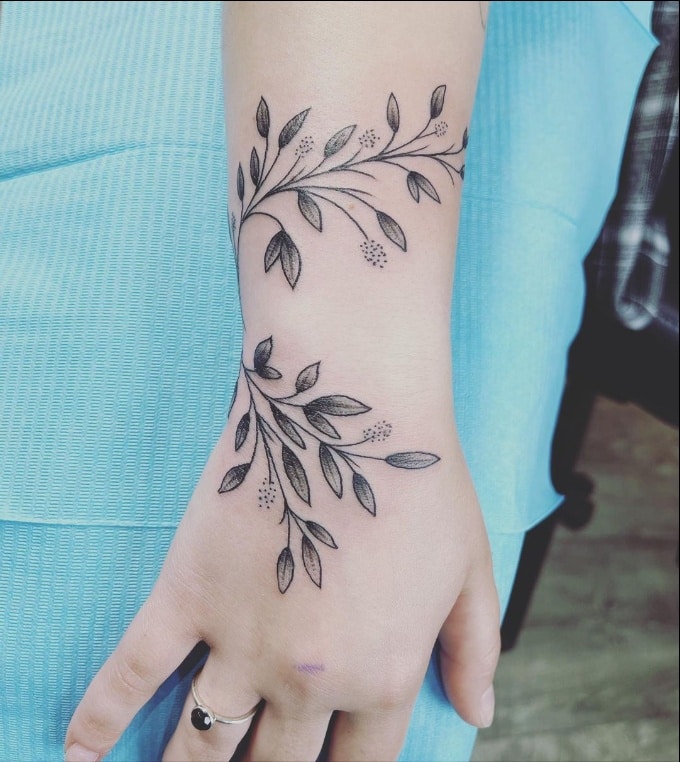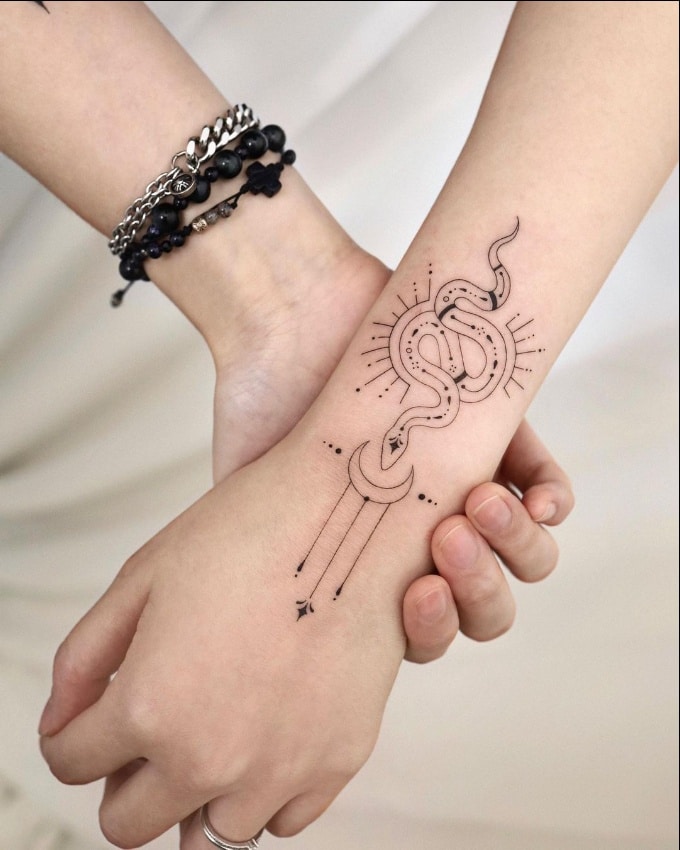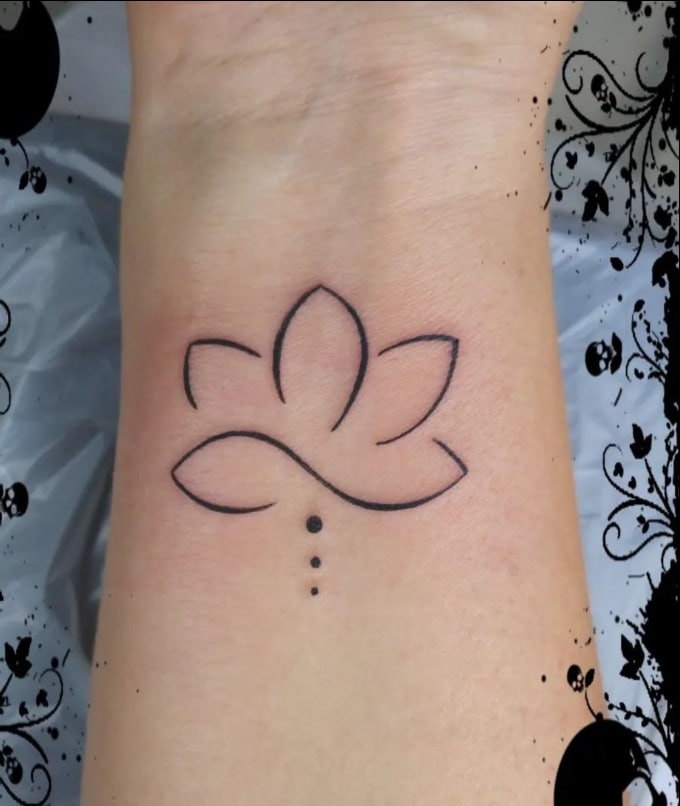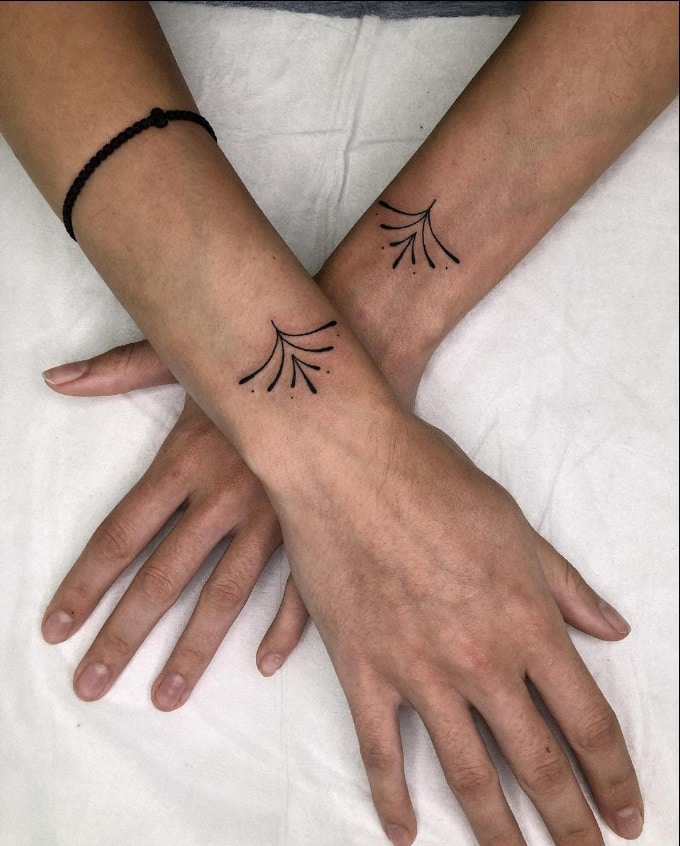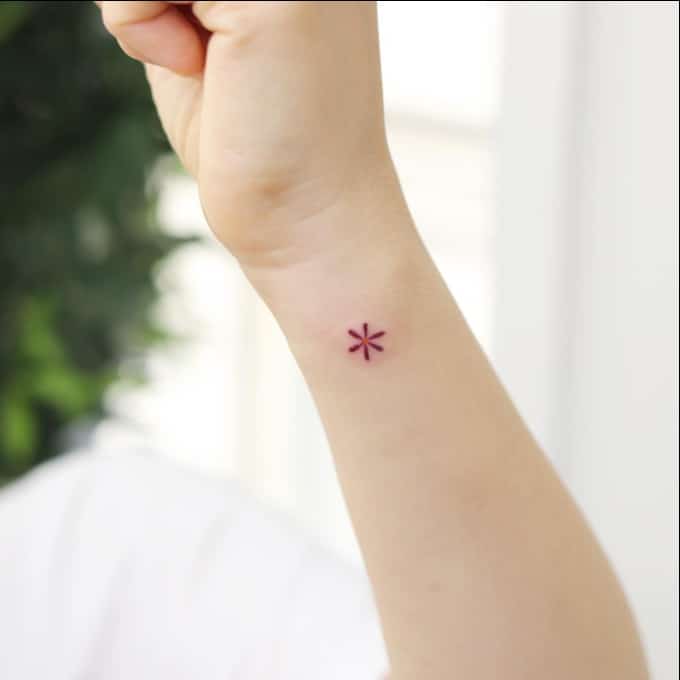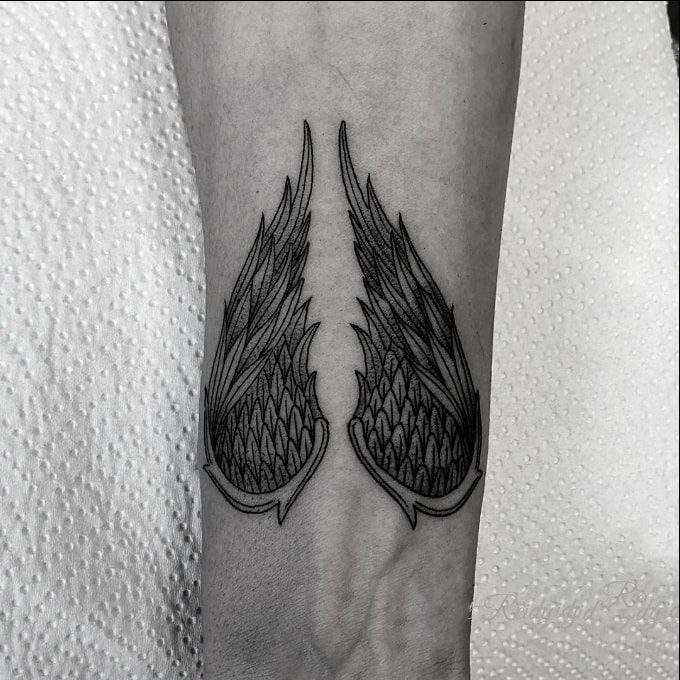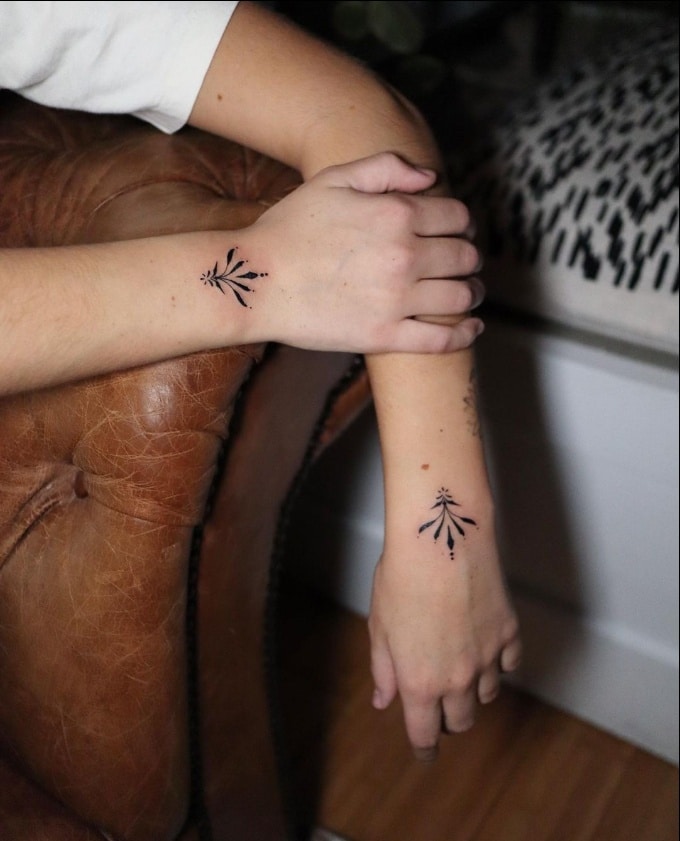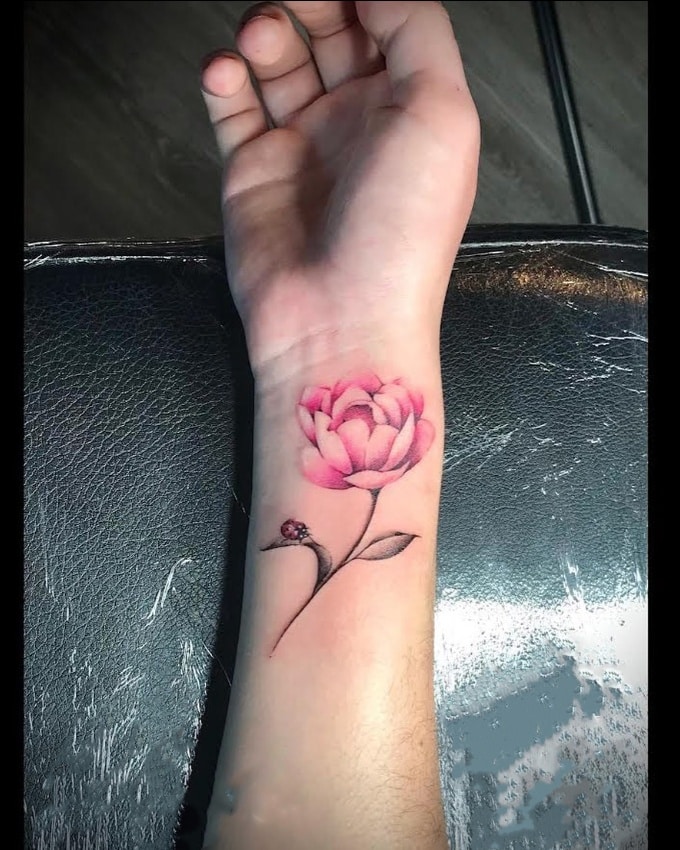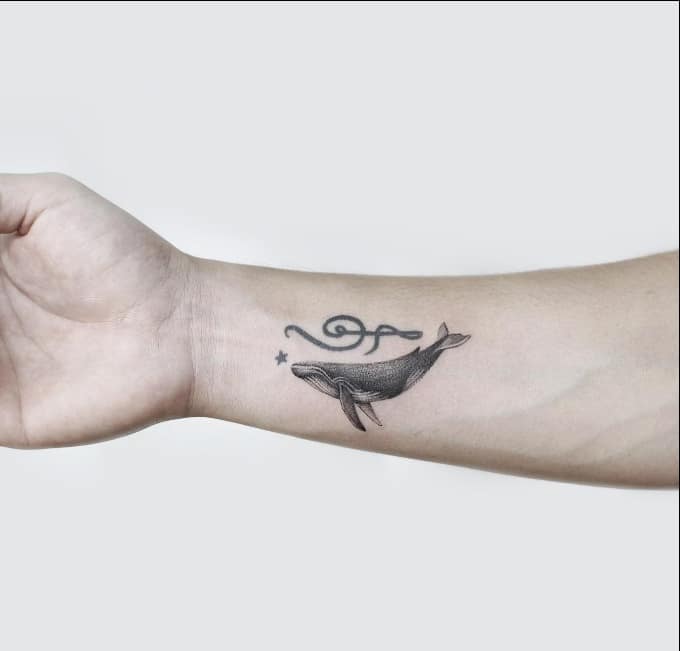 Img Src: Pinterest
We hope you like these tattoo designs. Take a quicl look at our other related articles here.