Get Inked with These Creative Gemini Tattoos Designs and Ideas
Gemini Tattoos: Hey readers, welcome to your favorite tattoos website. We hope you enjoyed all the previous articles. On this website, you will get all information about tattoos, their meaning, and their unique and beautiful designs.
The perspective of people has changed now. They think tattoos make them look cool and attractive. No doubt, tattoos make you attractive and enhance your personality. The only thing you have to do is, choose the right design for your inking. Today, we are going to discuss GEMINI ZODIAC SIGN tattoos, what Gemini sign tattoos symbolize, what Gemini sign tattoos mean, and also discuss its elements and check out its unique and trending designs. Gemini sign tattoos come in different sizes and designs. It also gives you many placement options. These tattoos are tailor-made for the sign.
ZODIAC GEMINI SIGN
Zodiac sign tattoos are always evergreen. There are 12 astrological signs, Gemini is the third astrological sign in the modern zodiac. People born between 21 May to  20 June in Western astrology belong to the Gemini zodiac sign. The Zodiac symbol of Gemini is "Twin".  They have two souls in one body. Gemini has two brightest stars, their names are Pollux and Castor. It is a positive mutable sign. The ruling planet of the zodiac Gemini is " Mercury". Let's discuss its positive and negative traits. What do zodiac Gemini sign tattoos mean?
Let's Discuss Positive and Negative Traits for Geminis.
Positive traits
Geminis are great friends because they are highly entertaining and enthusiastic. Geminis seek open and loyal communication, it means they make people accept their own beliefs and thoughts. They are intelligent and great thinkers, therefore they always have some interesting things to say. Gemini sign holders were always willing to try new things. Gemini sign holders are very sociable people as they spend a lot of time with their relatives and friends. They are adaptable, charismatic, witty, and outgoing also.
Negative traits
Every person has good characteristics as well as some flaws. As we all know Geminis are twins, therefore people see them as two-faced, superficial, inconsistent, and flaky. Geminis' flaws include nosiness, unreliability, indecisiveness, and impulsivity. Never tell a Gemini your deepest secrets or fears because they are going to disclose them sooner or later.
ELEMENTS OF GEMINI SIGN TATTOOS
Twins: Zodiac symbol of the Gemini sign is "twin". It is like two souls in one body. The word Gemini is a Latin word it means twins. Because of their dual personalities, they are very adaptable to changes.
Gemini glyph: Gemini glyph is designed as two straight lines connected by two vertical curved strokes. It represents twins.
Birth flower – Lavender: Lavender is the official Gemini flower. Lavender is the symbol of purity, grace, calmness, innocence, and elegance. This flower grows in different directions and spreads its beauty.
Sign element – Air: Gemini is a mutable air sign. Air is known as flexible as it can change into a breeze or a storm in the blink of an eye. Like air, Geminis have two sides, you never know which one they are going to show you.
Ruling planet – Mercury: Mercury is the ruling planet of the Gemini sign. Mercury is the planet of communication. It makes Geminis process information quickly.
Constellation: The constellation of Gemini is made up of two bright stars Pollux and Castor. 
Gemini Tattoos: How to Choose the Perfect Design for You
Gemini tattoos are very attractive, beautiful, and elegant. It can be small to big and simple to complicated. It can be inked in both small and large sizes. There are no restrictions on size. There are many design ideas because it has many elements which make its design more unique, beautiful, and attractive. A good tattoo represents your style and personality. We have collected the latest, finest, and most
Gemini is the third zodiac sign which originates from the Gemini constellation. People born between May 21 and June 20 are under this zodiac sign. Gemini is an air zodiac. The ruler of Gemini is Planet Mercury and that is probably the reason why people under this sun sign are energetic.
Meanings Of Gemini Tattoos:
The reason why Gemini tattoos are extremely popular is that they are very elegant and carry different meanings. Gemini tattoos can mean a lot of things for example for women the Gemini zodiac symbol signifies fertility. Females can get this tattoo as a blessing or good luck for the future when they are willing to have children.
Gemini is very closely associated with female strength so for women, especially Gemini zodiac tattoos are very symbolic. The most fun part about Gemini zodiac tattoos is the fact that there is so much variety when it comes to designing and coloring.
You can get the traditional Gemini zodiac symbol which looks like the Roman numeral 2 (two). This symbol signifies duality and is also used to depict the twins. For a Gemini mother and father with twin babies, this tattoo is perfect. Gemini twins can also share these matching tattoos. If you are one for minimalistic tattoo design then you can go for the Gemini constellation it is simple yet expressive.
If you really want your tattoo to stand out you can even get two knots inked on you which are a symbol of duality or twins. For artistic designs, you can always go for Gemini written in calligraphic font. The tattoo placement can vary depending on your choice but the most common places are the shoulder, rib cage, back, ankle, and lower back.
GEMINI SIGN TATTOOS PLACEMENT
When you think about the placement of your tattoo, always consider some things first and then decide.
Size: Good placement of a tattoo depends on the size of the tattoo design. If the size of your tattoo design is small and delicate, you can choose a finger, wrist, hand, forearm, behind the neck, behind the ear, collar bone, or ankle. If you are going for a large and bold design, then choose the forearm, biceps, chest, back, shoulder, legs, or thighs.
Visibility: If you want your tattoo to be easily visible to everyone and also you want to see your tattoo all the time, then wrist and ankle might be a good idea and choice. On the other hand, if you want to keep your tattoo personal. It means you don't want to show it to others, then simply go for the chest, thigh, or back area. It will be the best placement for a hidden tattoo.
Meaning: The last thing you have to keep in mind is the meaning of the tattoo. You have to think that the placement area you choose, will going to justify the meaning of your tattoo or not.
Gemini Tattoos Designs Gallery – Let's Discover the Best Gemini Tattoo Ideas for Both Men and Women
1. Gemini zodiac tattoo design on chest ideas for men.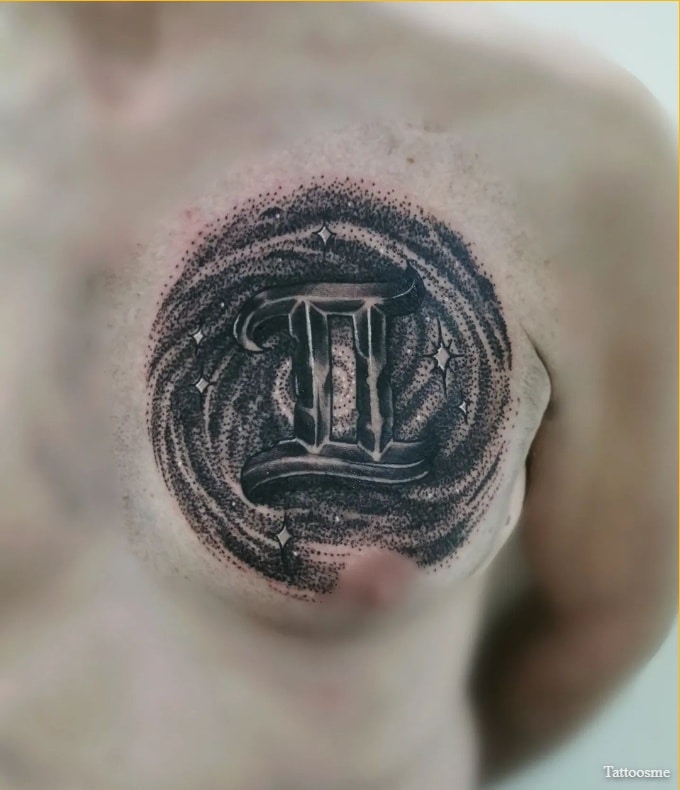 ---
2. Geometric style Gemini constellation & symbol tattoo design on the neck ideas for women.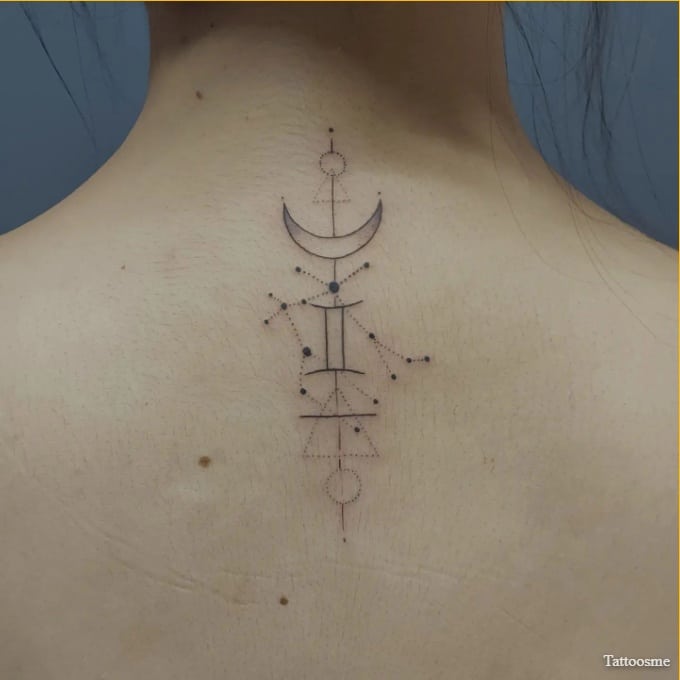 ---
3.  Tribal Gemini zodiac tattoo design with sun and moon.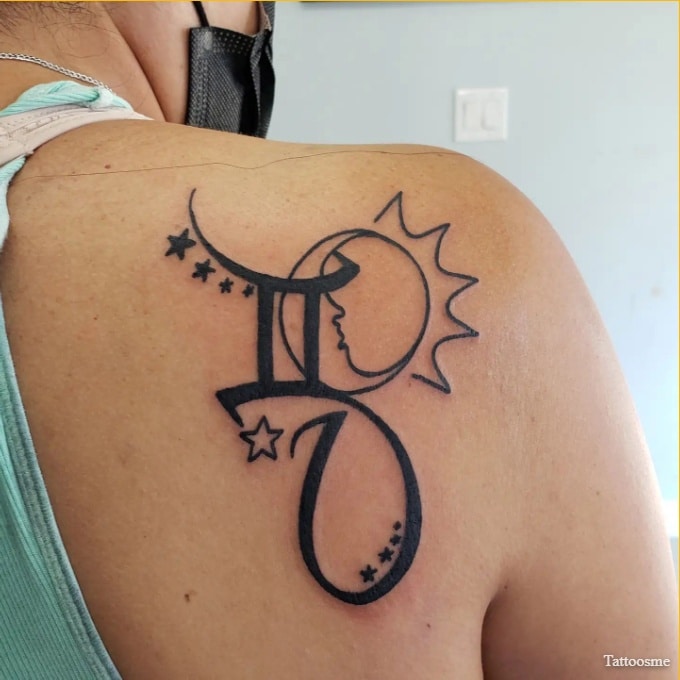 ---
4. Girl with Gemini sign tattoo with a butterfly on the back.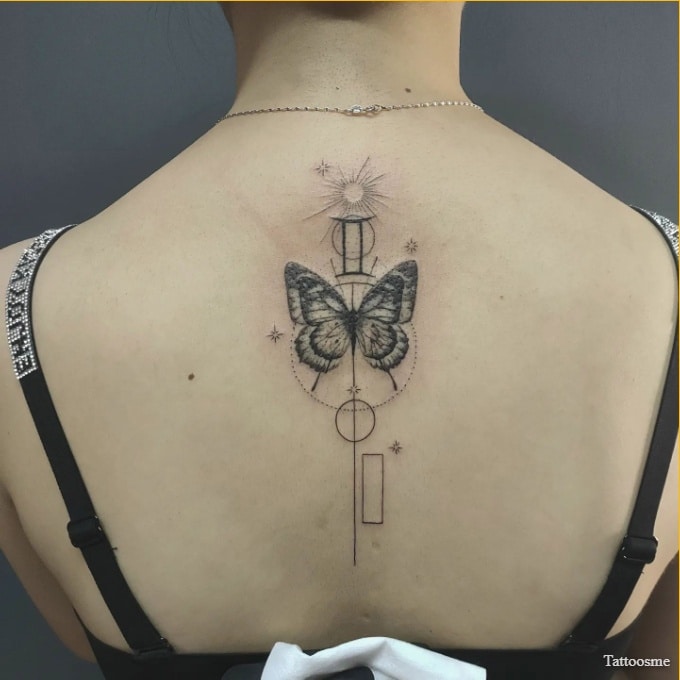 ---
5. Beautiful Gemini tattoo designs for guys on the arm.
---
6. Gemini tattoos on forearm ideas for girls.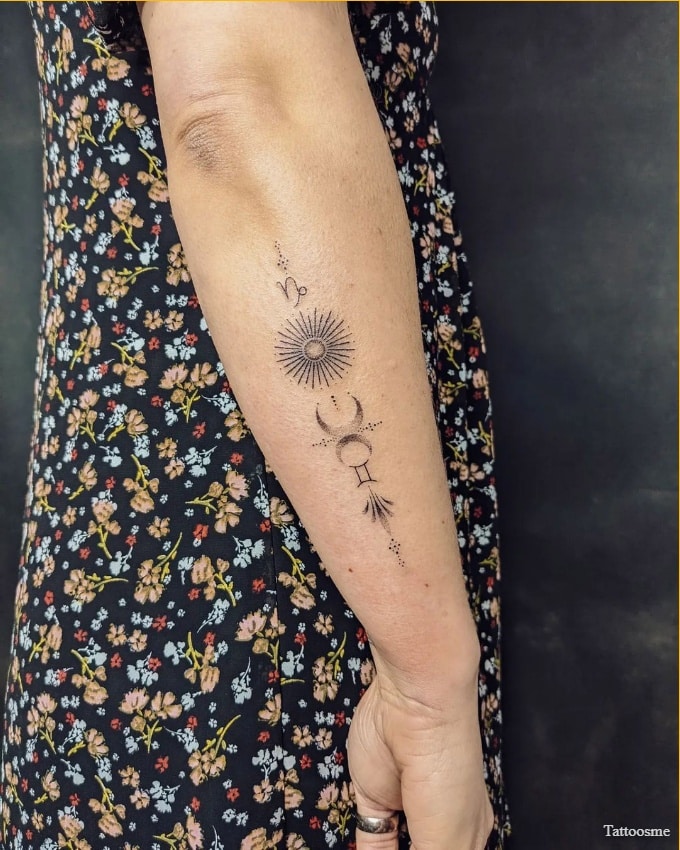 ---
7. Unique Gemini tattoos design with birds. 
---
8. Gemini font tattoo on the inner bicep for men. 

---
9. Small Gemini tattoos on the arm with flower ideas for girls.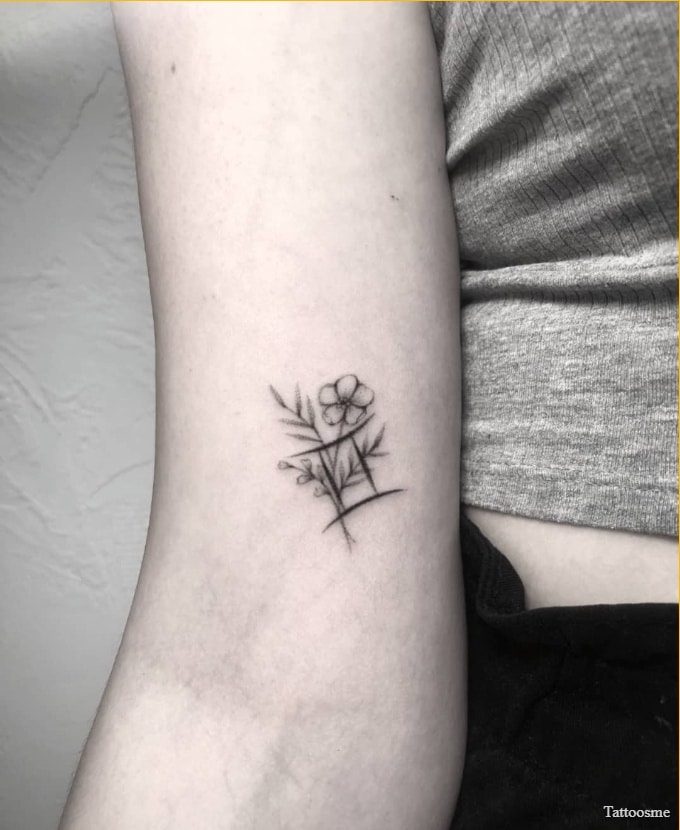 ---
10. Cool Gemini twins constellation tattoo design on upper thigh ideas for female tattoo lovers. Ladies can opt for roses, butterflies, or heart tattoos along with the Gemini star sign.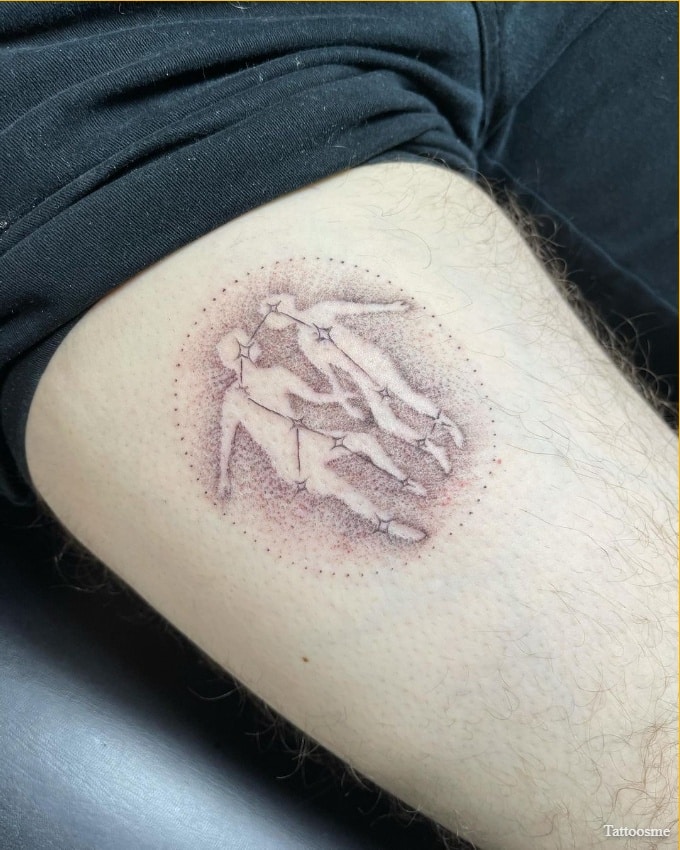 ---
11. Gemini twins face tattoo design on forearm ideas for boys and girls.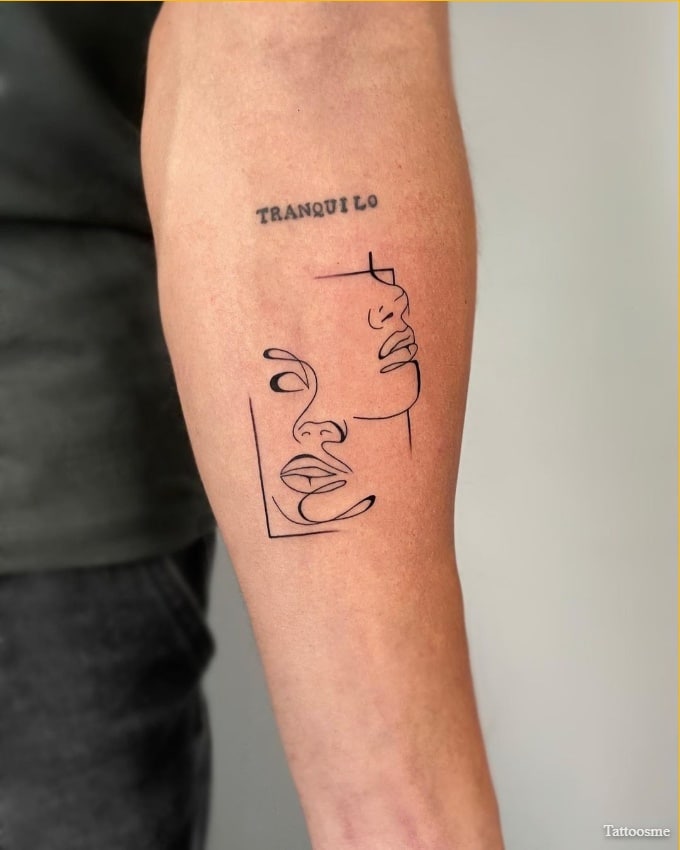 ---
12. Simple and unique zodiac sign tattoo designs for tattoo lovers. 
---
13. Gemini zodiac symbol tattoos design on thigh ideas for girls.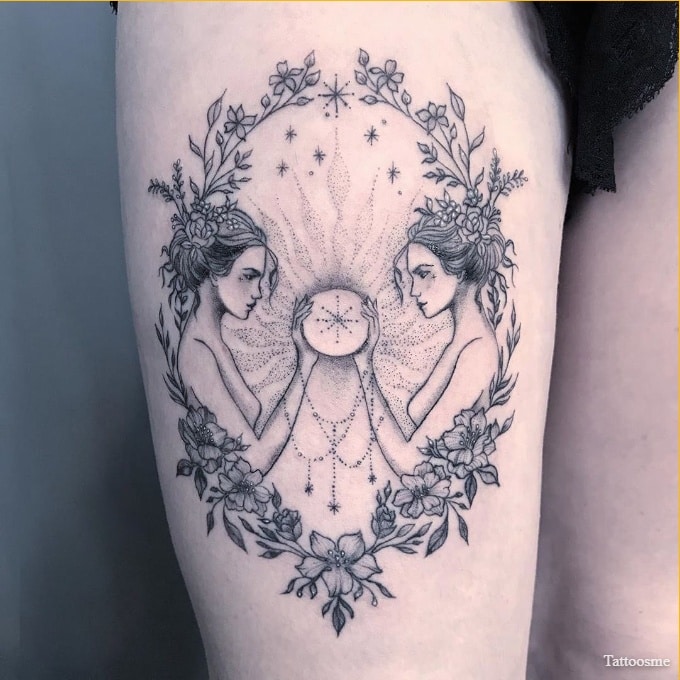 Check Out More Thigh tattoo ideas. 
---
14. Beautiful Gemini sign with two cats tattoo on the wrist.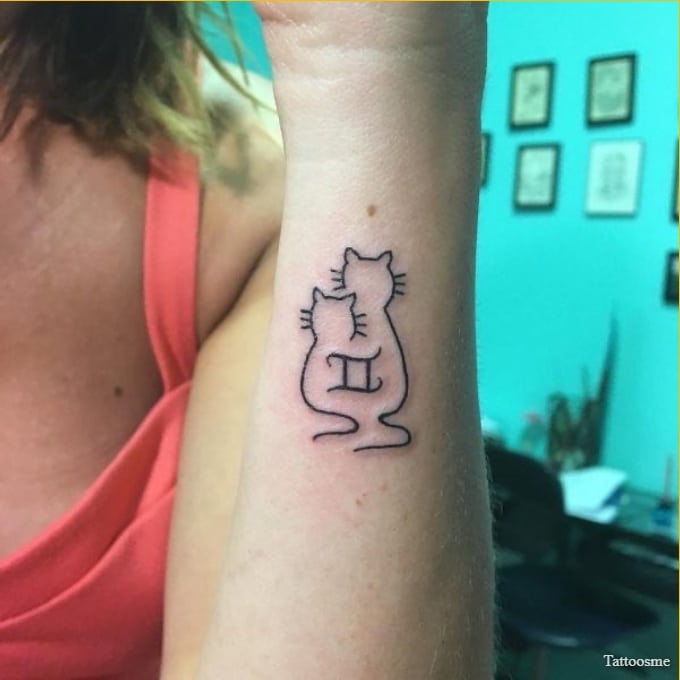 ---
15. Small Gemini tattoo on the wrist ideas for boys.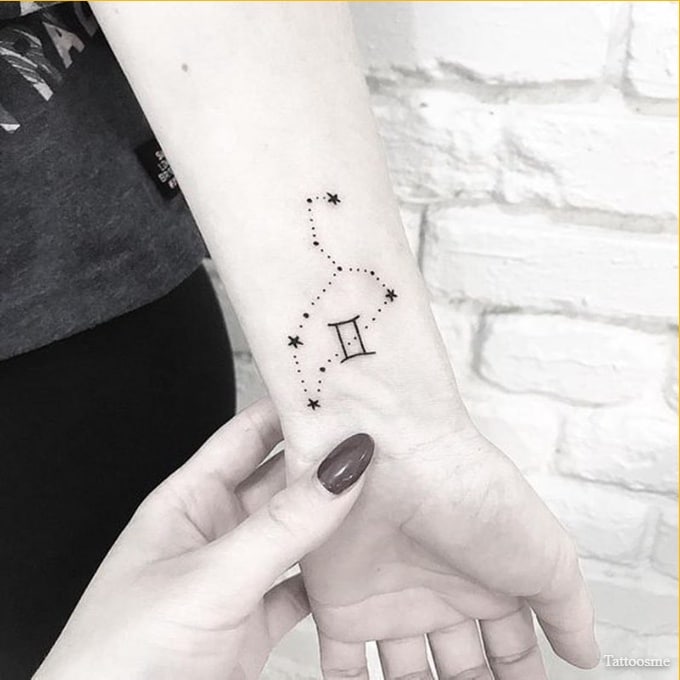 ---
16. Unique Gemini tattoos design on the shoulder ideas for girls.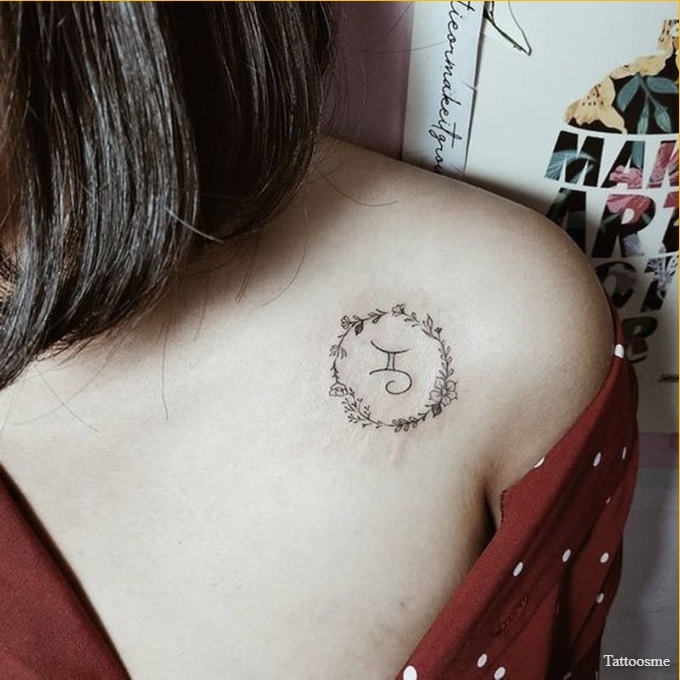 ---
17. White ink Gemini snake tattoos on inner forearm ideas for men and women.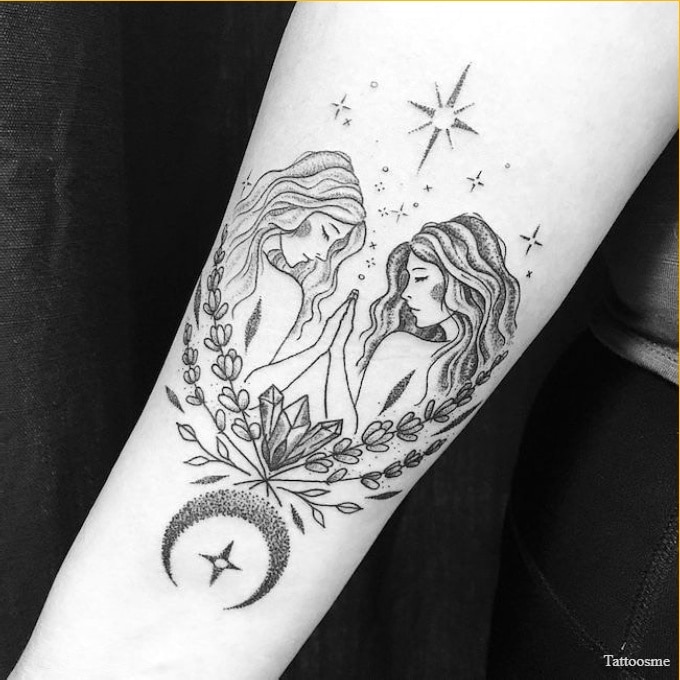 ---
18. Watercolor Gemini tattoos design on the inner bicep ideas for girls.
---
19. Gemini zodiac constellation sign tattoo on the collar bone.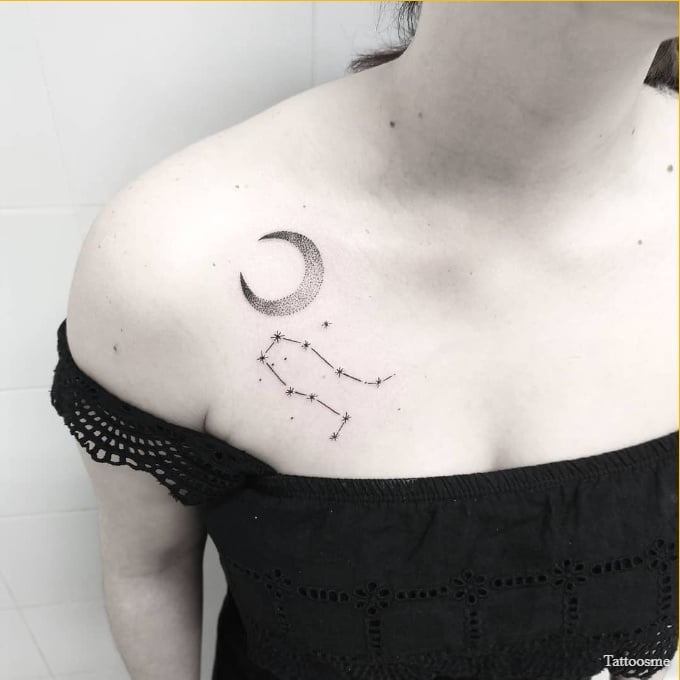 Check Out More Collar-Bone Tattoos.
---
20. Simple Gemini sign tattoos design ideas for girls.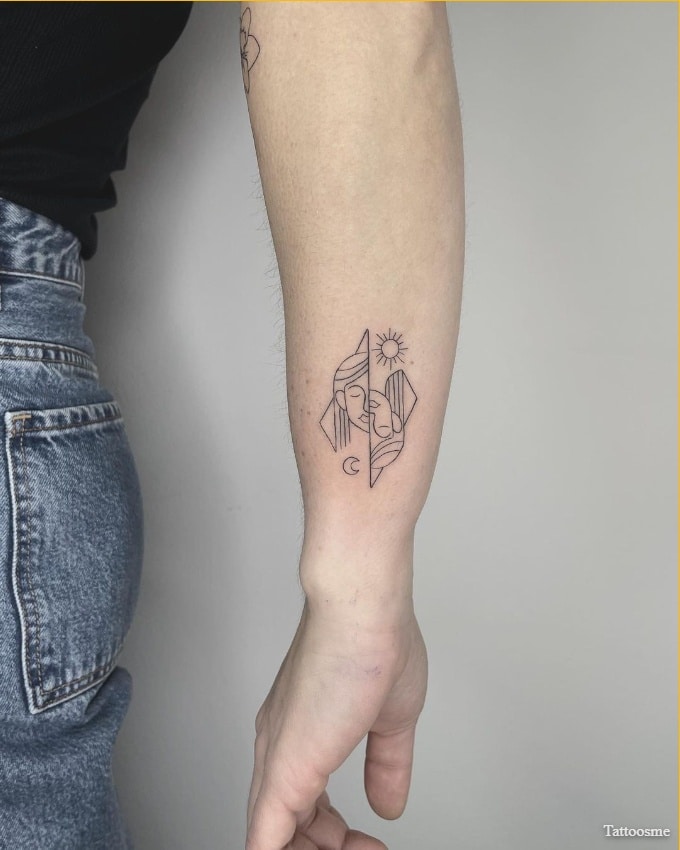 ---
21. Tribal Gemini zodiac sign tattoos images for men and women.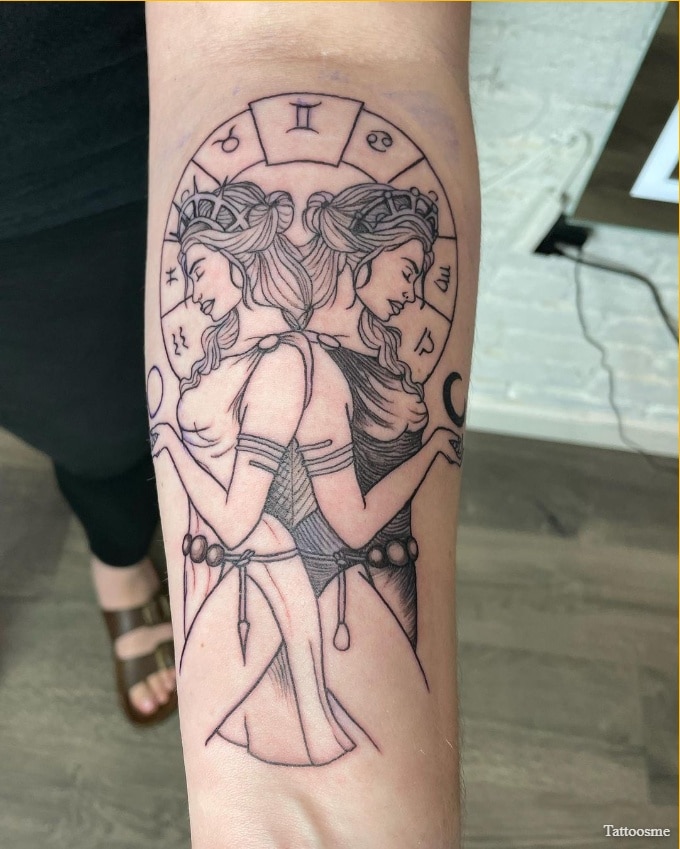 ---
22. Small Gemini sign tattoos design on ankle ideas for girls.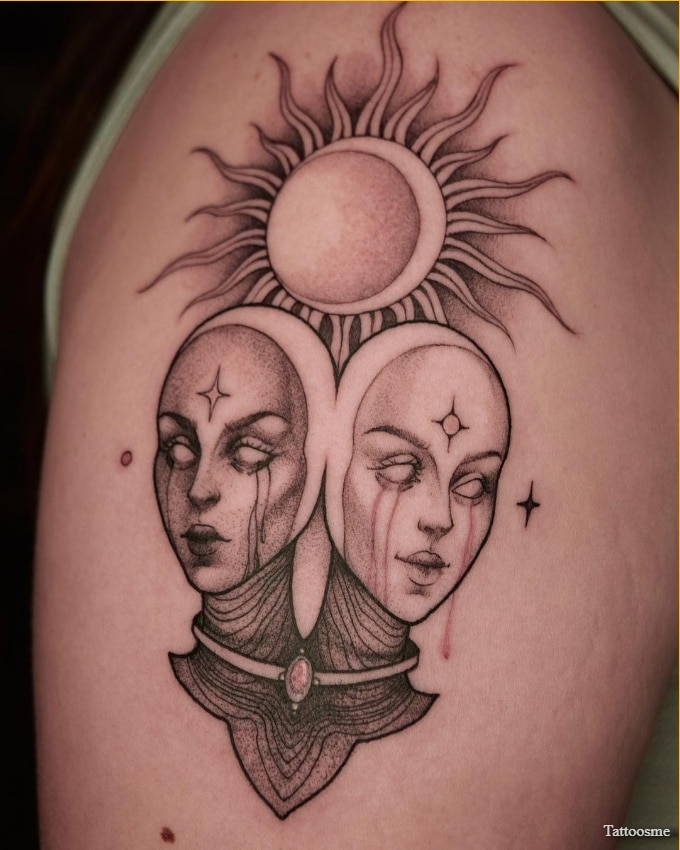 ---
23. Best Gemini twins symbol tattoo design on neck ideas for boys.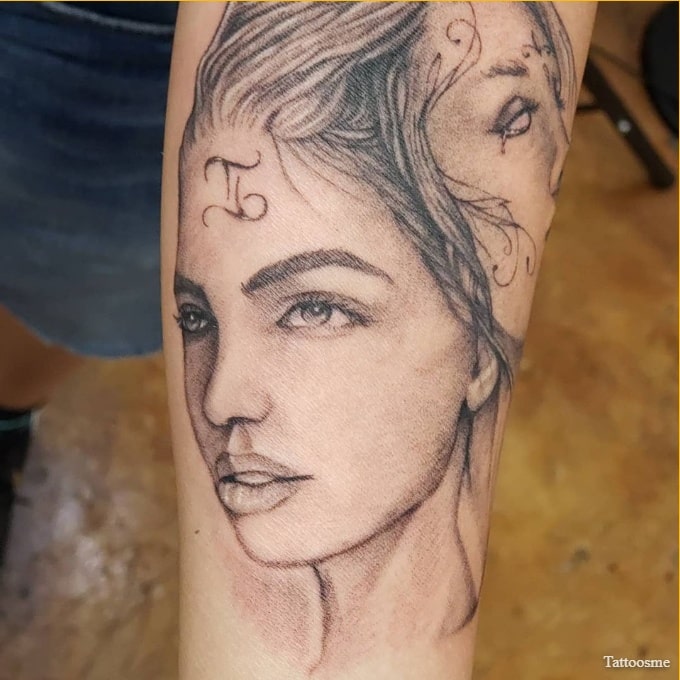 ---
24. Small Gemini tattoos design on the wrist.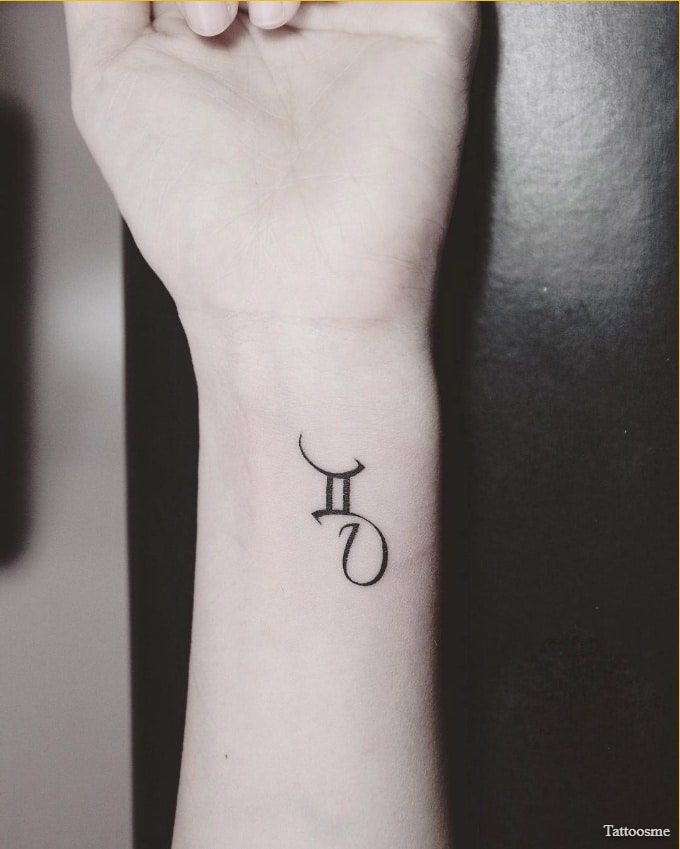 Check Out More Beautiful Wrist Tattoos. 
---
25. Small Gemini tattoos on the forearm.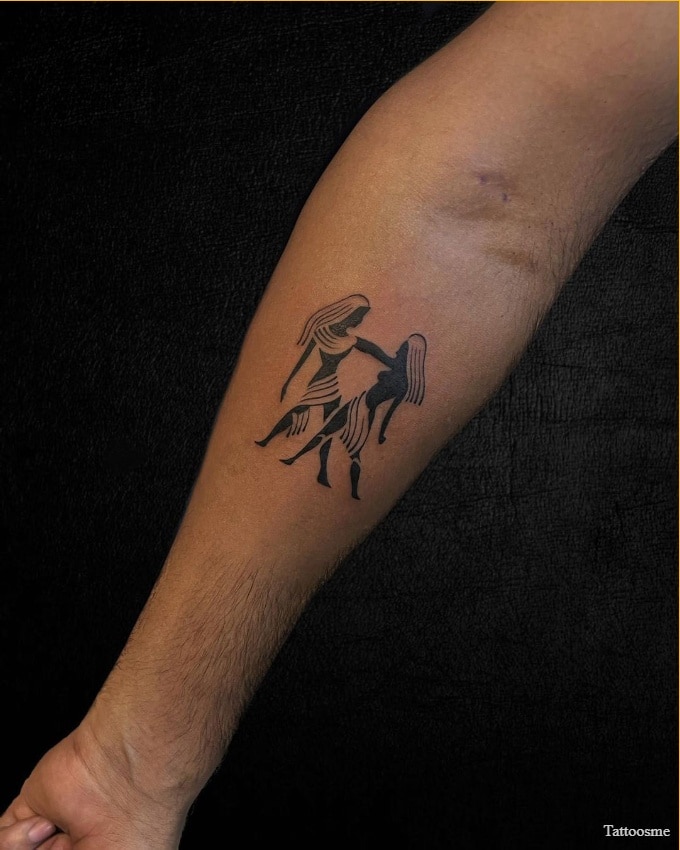 ---
26. Gemini symbol with quotes and angel and devil wings on shoulder blade ideas for men and women.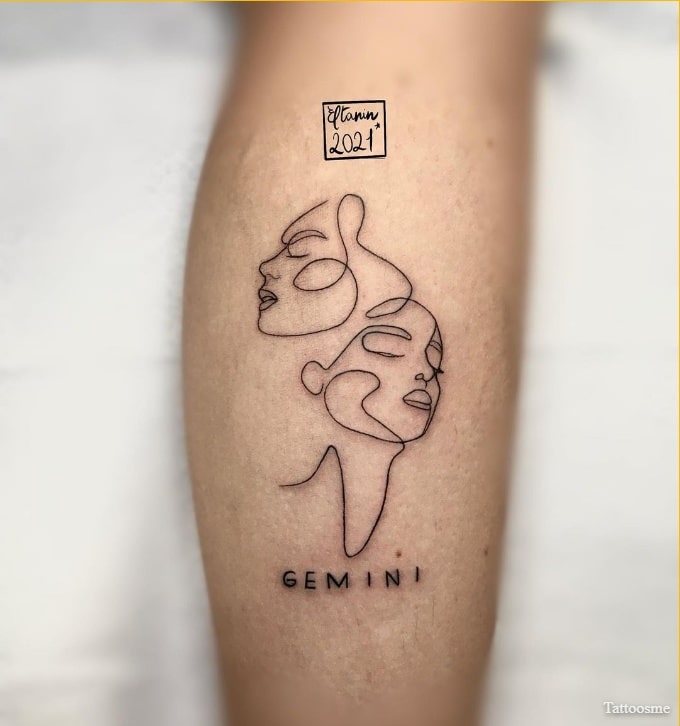 ---
27. Gemini twins tattoo design on the arm.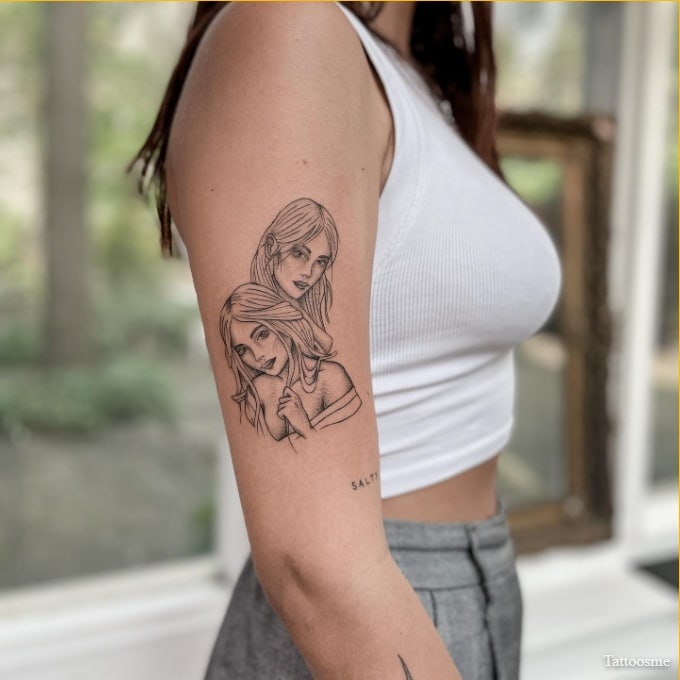 ---
28. Unique Gemini zodiac tattoo designs pictures. This design can be inked on the forearm, back, sleeves, or chest.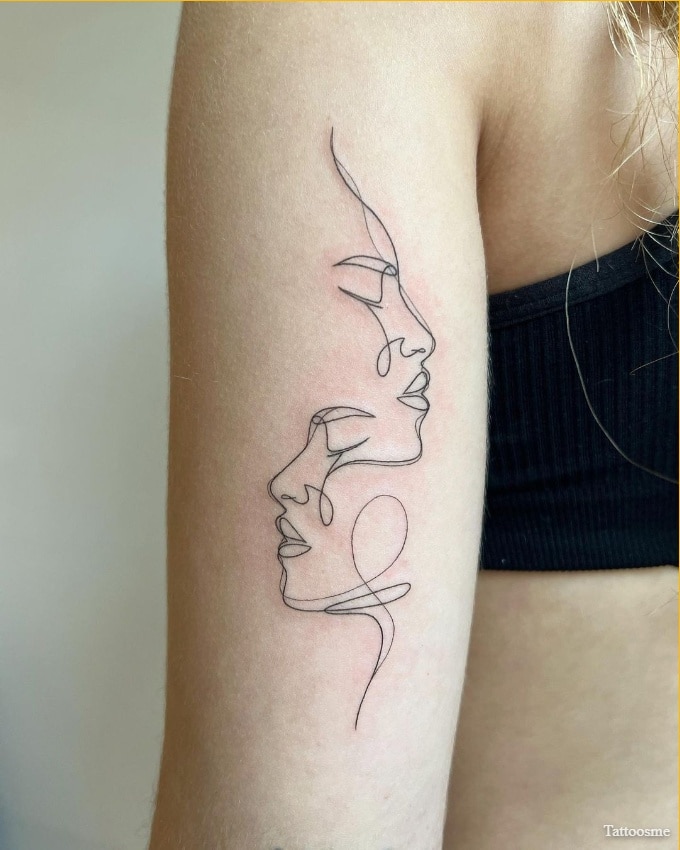 ---
29. Small Tribal Gemini tattoos designed on the ankle for men and women.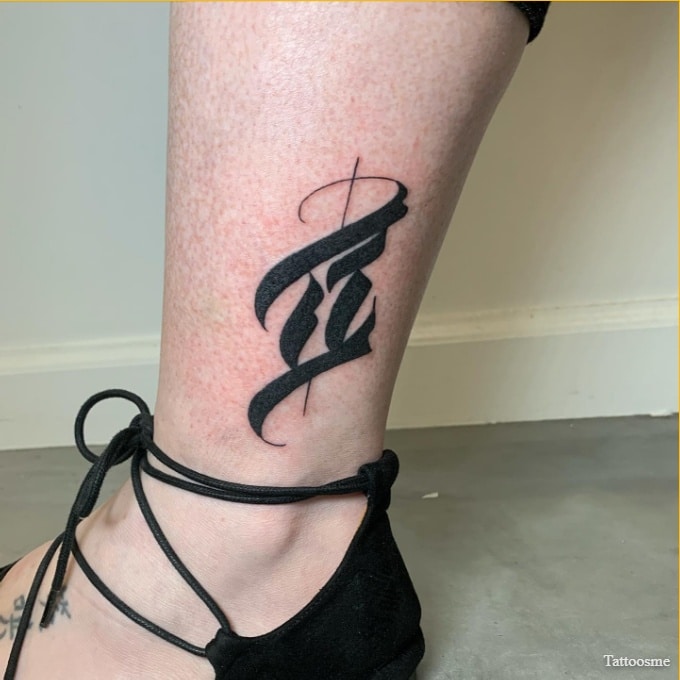 ---
30. Gemini tattoos design on the arm ideas for boys.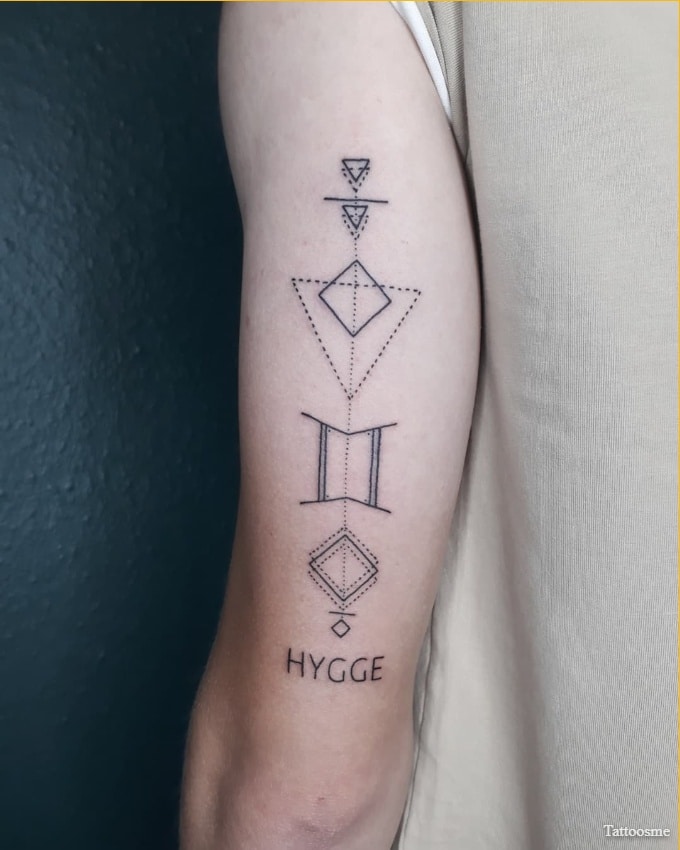 ---
31. Gemini zodiac matching tattoo for couples on the ankle.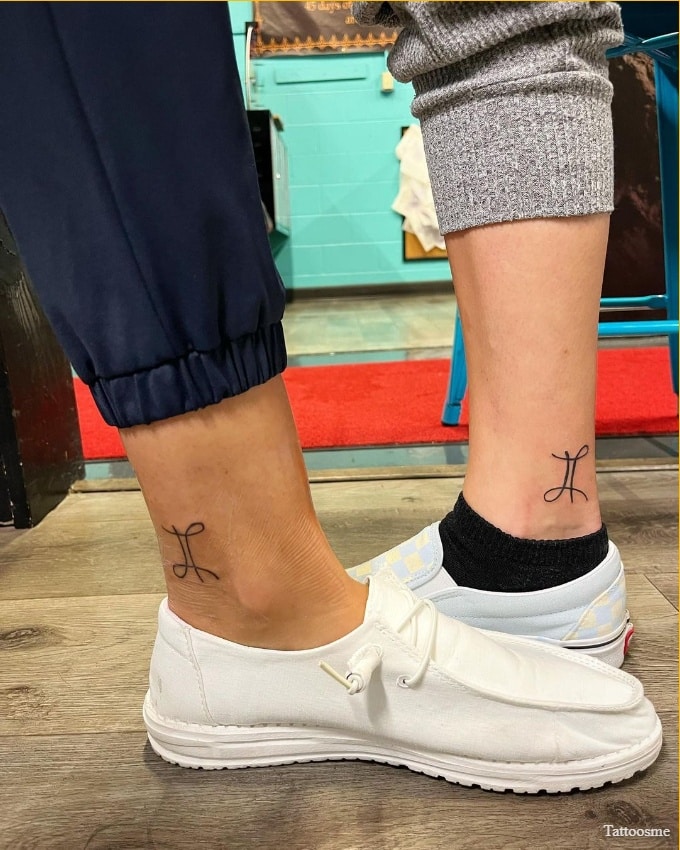 ---
32. Unique tribal Gemini zodiac with stars and tattoo design images.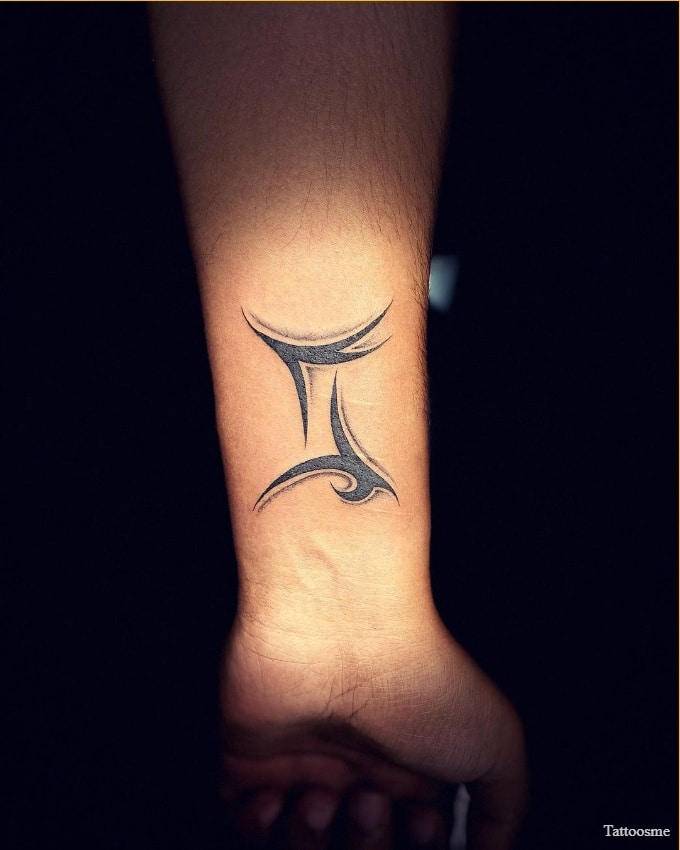 ---
33. Gemini symbol with dandelion flower tattoo design on the arm.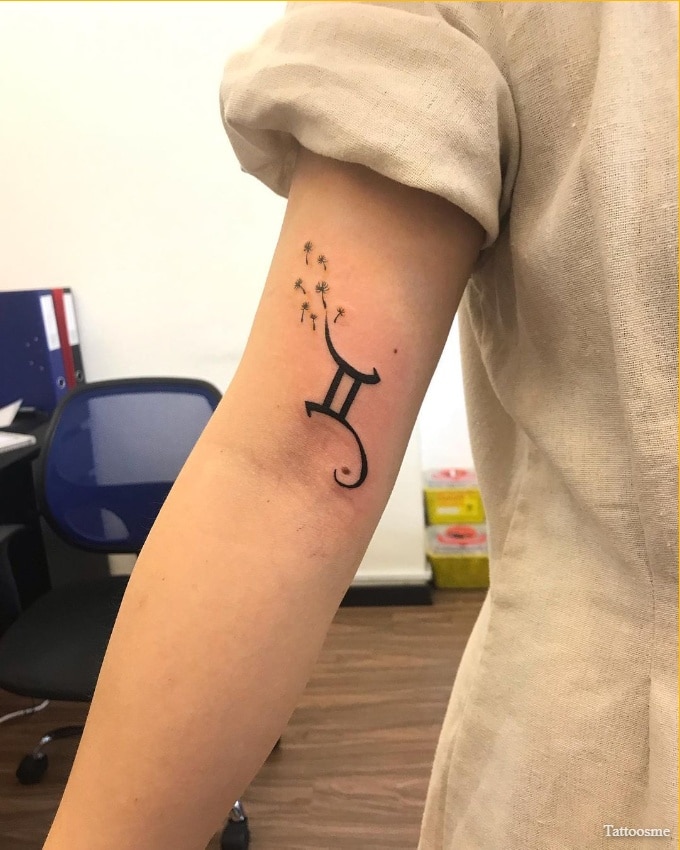 ---
34. Small Gemini letter tattoo on the side waist for girls.
---
35. Gemini tattoo designs for women.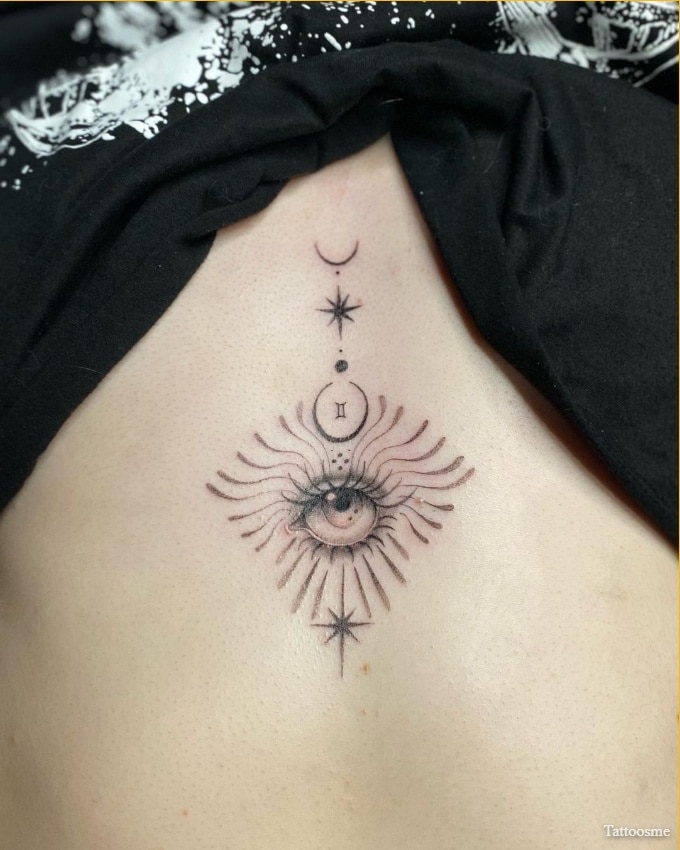 ---
36. Cute Gemini and stars tattoo design ideas for boys and girls.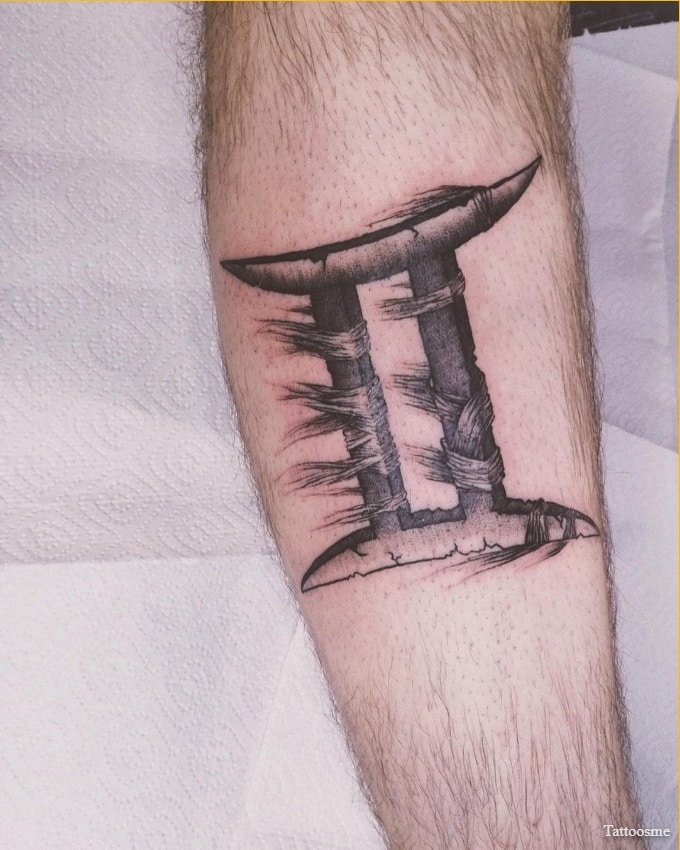 ---
37. Tribal Gemini symbol tattoos design on the arm ideas for girls.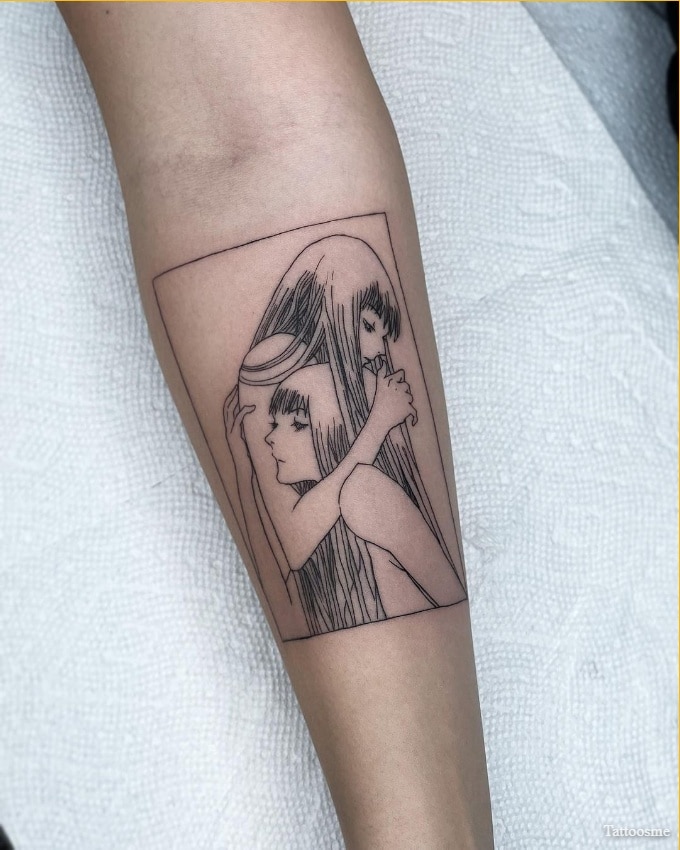 ---
38. Matching Gemini constellation tattoos designed on ribs for men and women.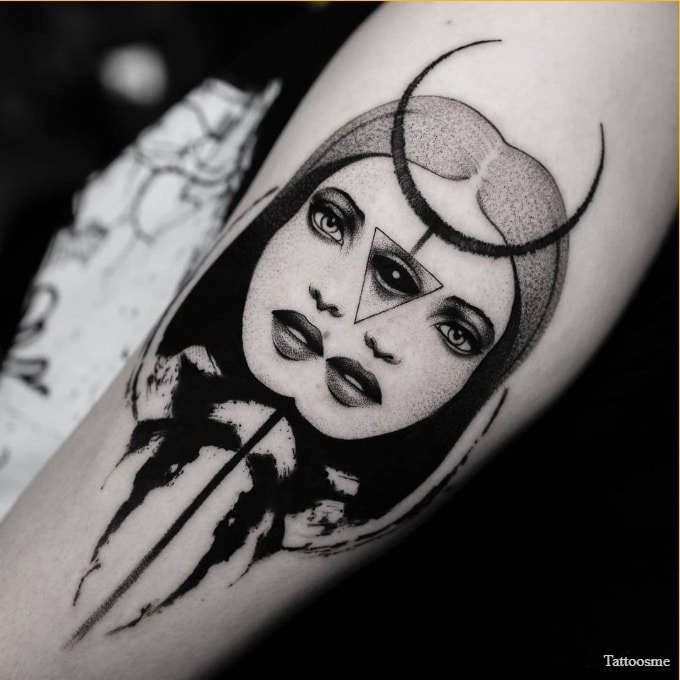 ---
39. Simple and small Gemini sign tattoo designs for girls, who are looking for tiny tattoos.
---
40. Cute Gemini symbol tattoos on the arm for girls.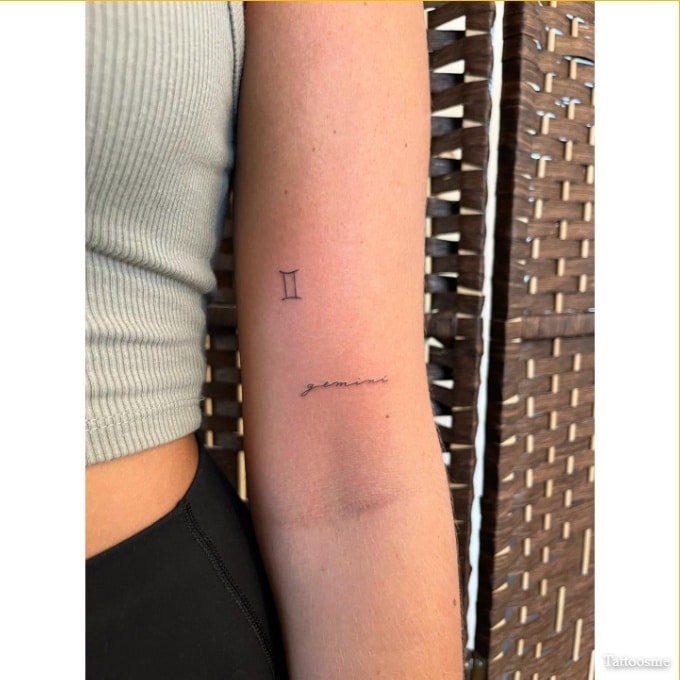 ---
41. Gemini zodiac with flowers on ideas for thigh.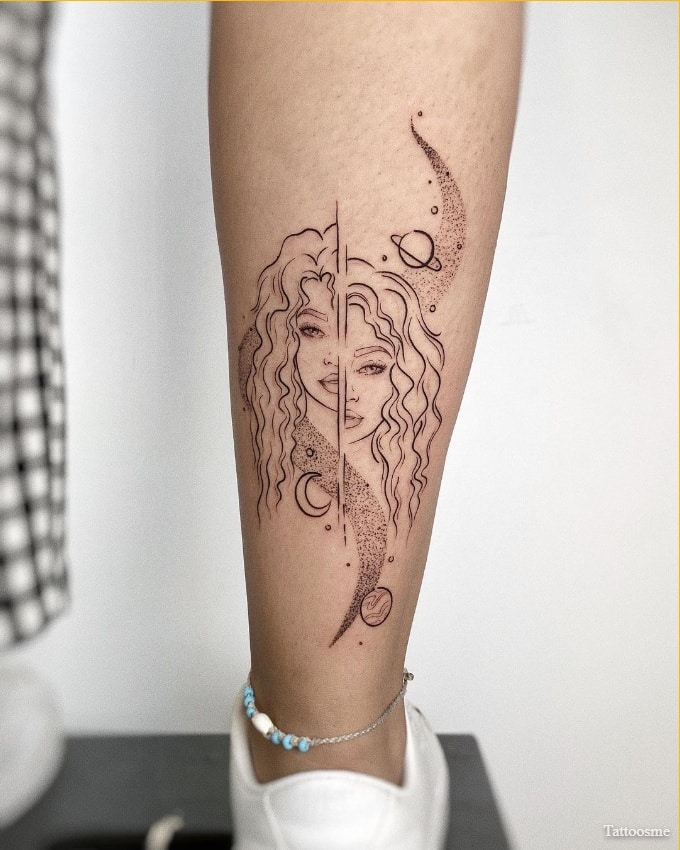 ---
42. Matching Gemini zodiac tattoo designs for twins brothers or sisters.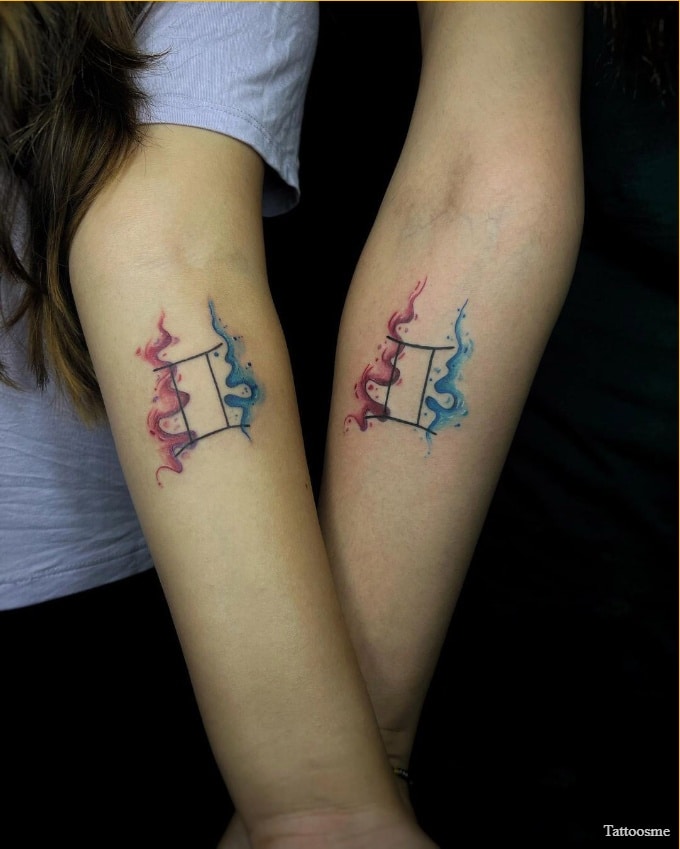 ---
43. Aquarius sign and Gemini together on inner forearm ideas for men. This can be done on the back and will give an aesthetic appearance.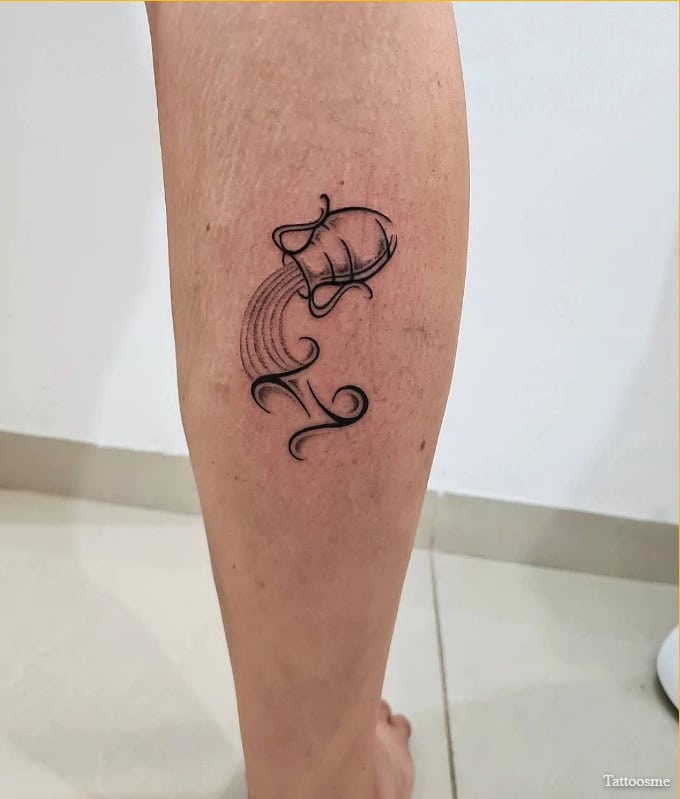 ---
44.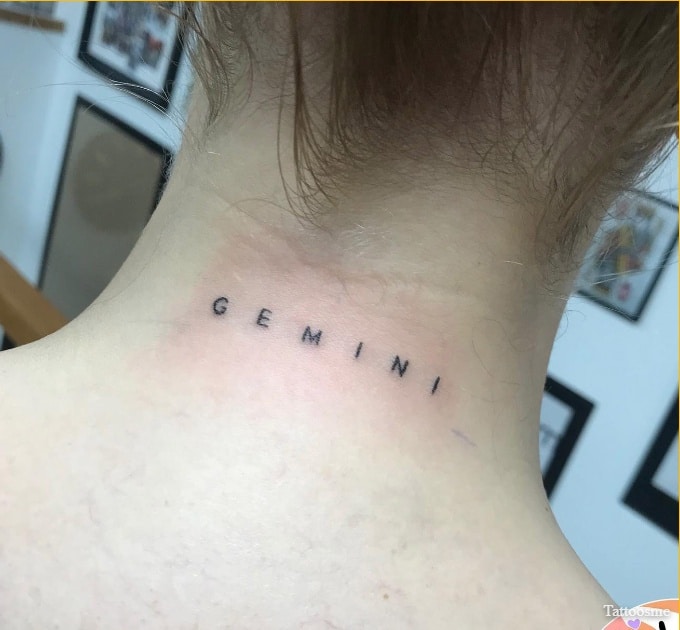 ---
45.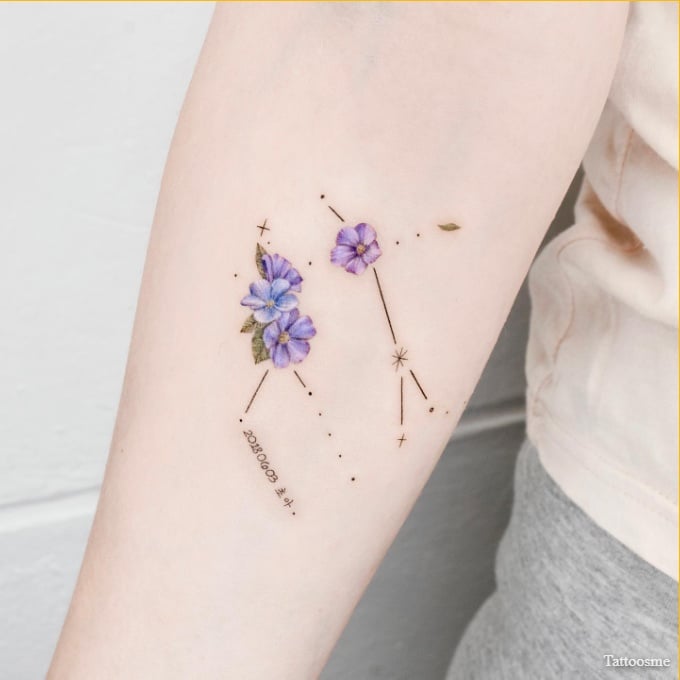 ---
46.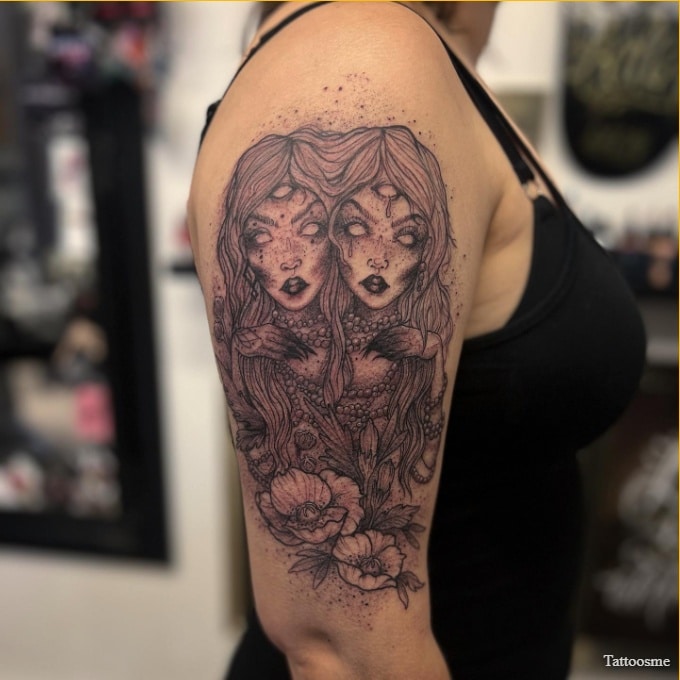 ---
47.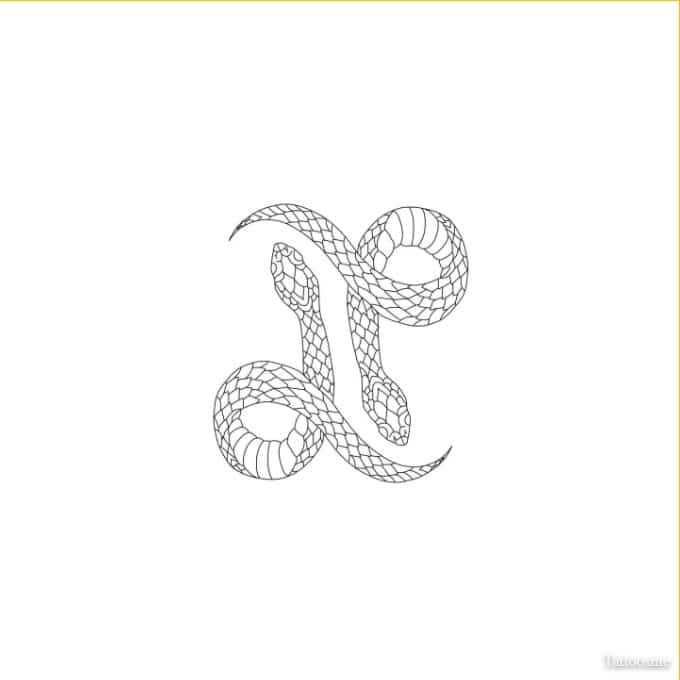 ---
48.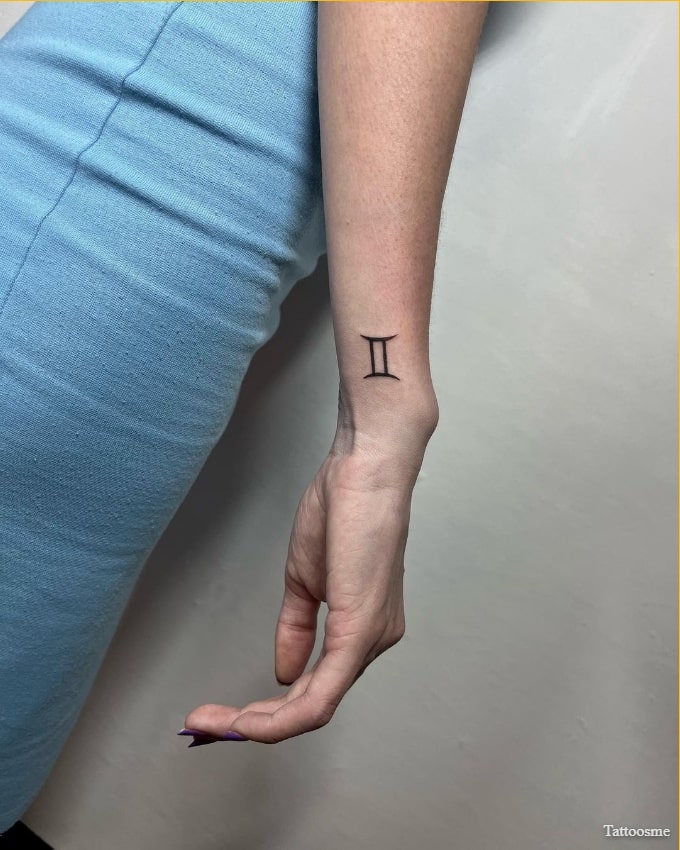 ---
49.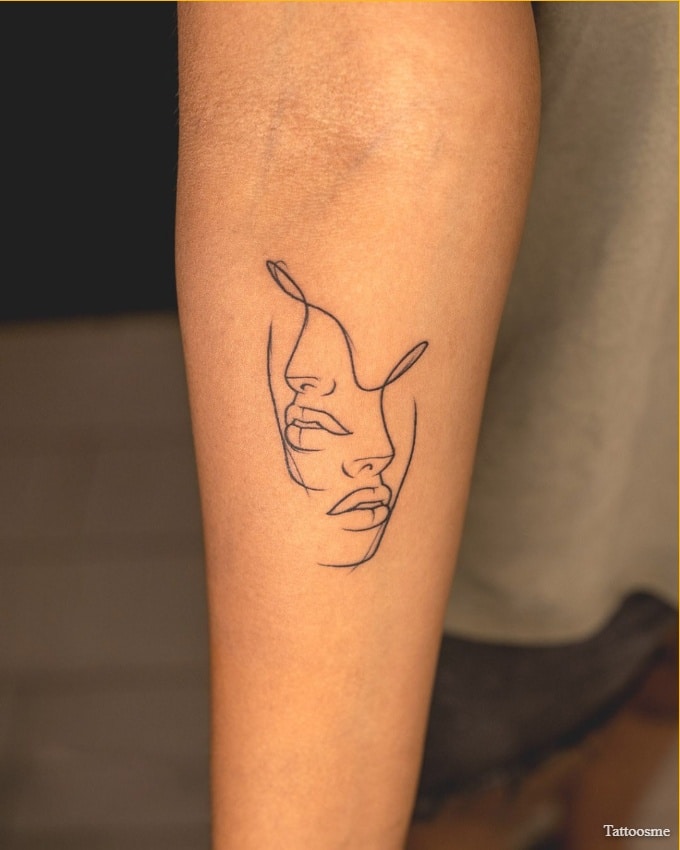 ---
50.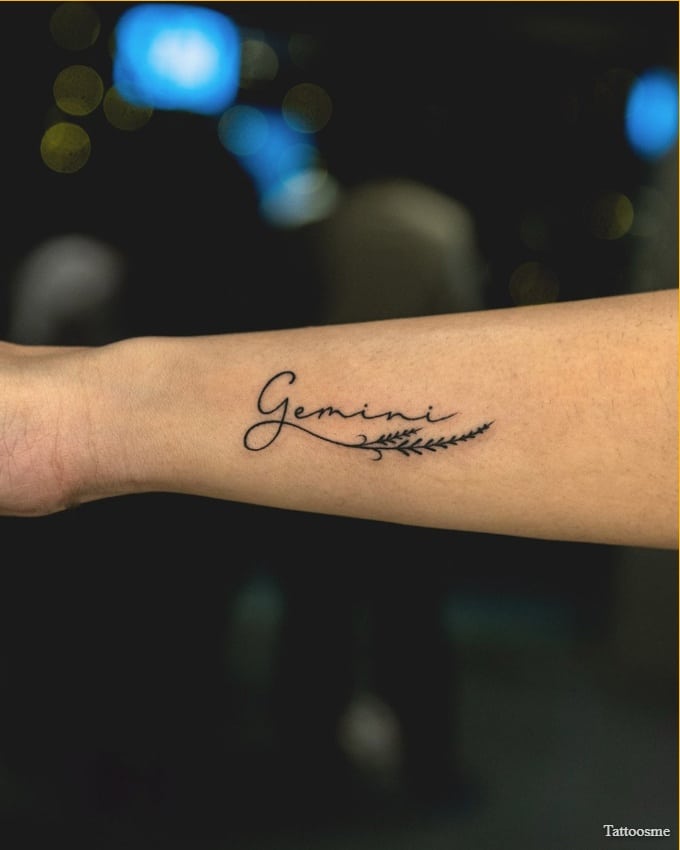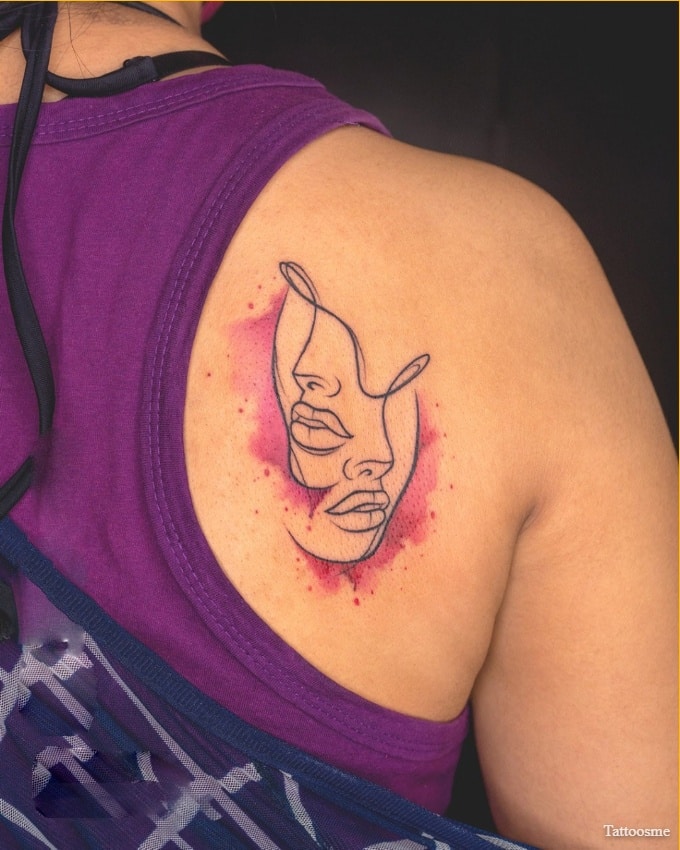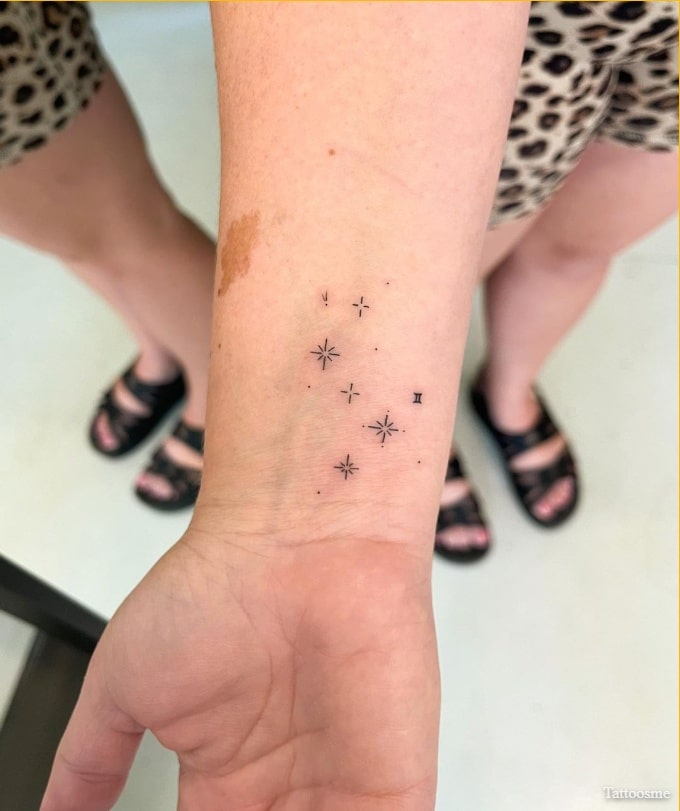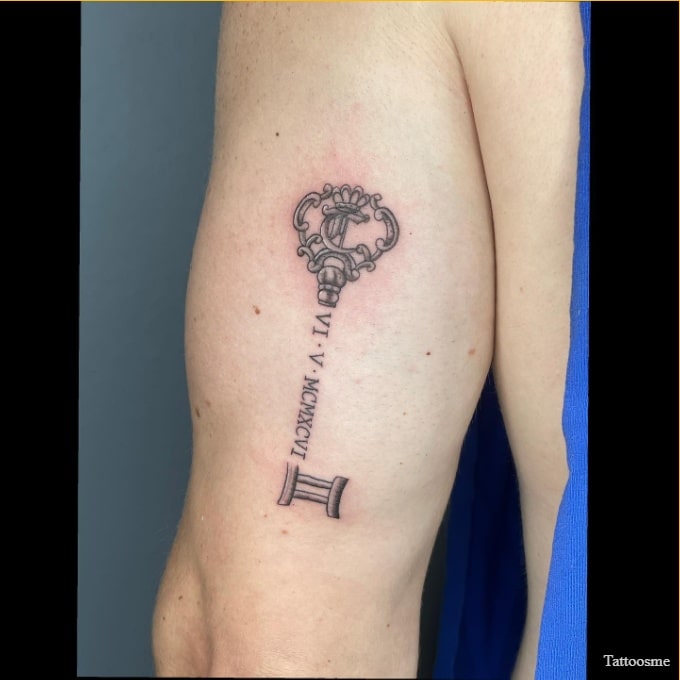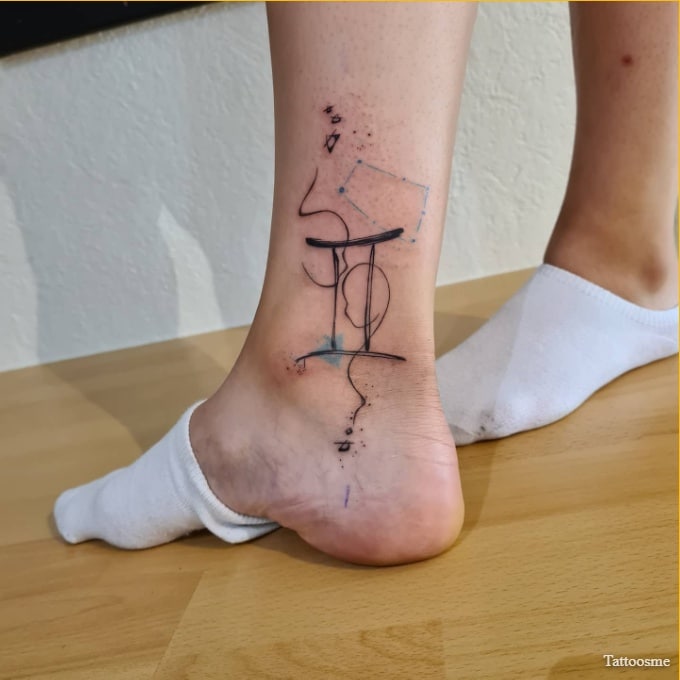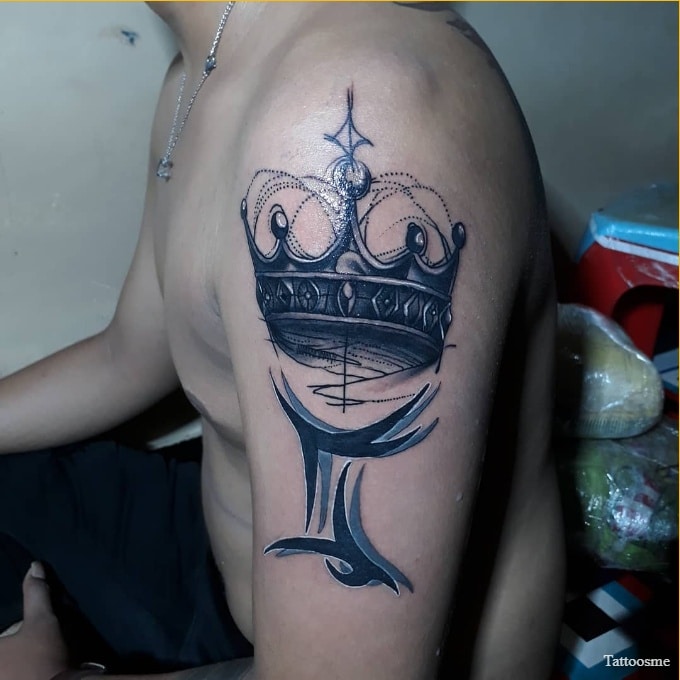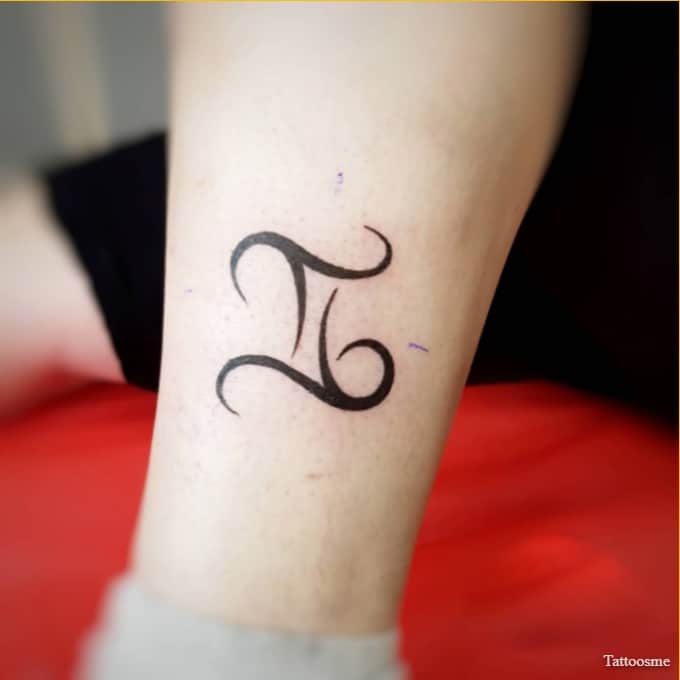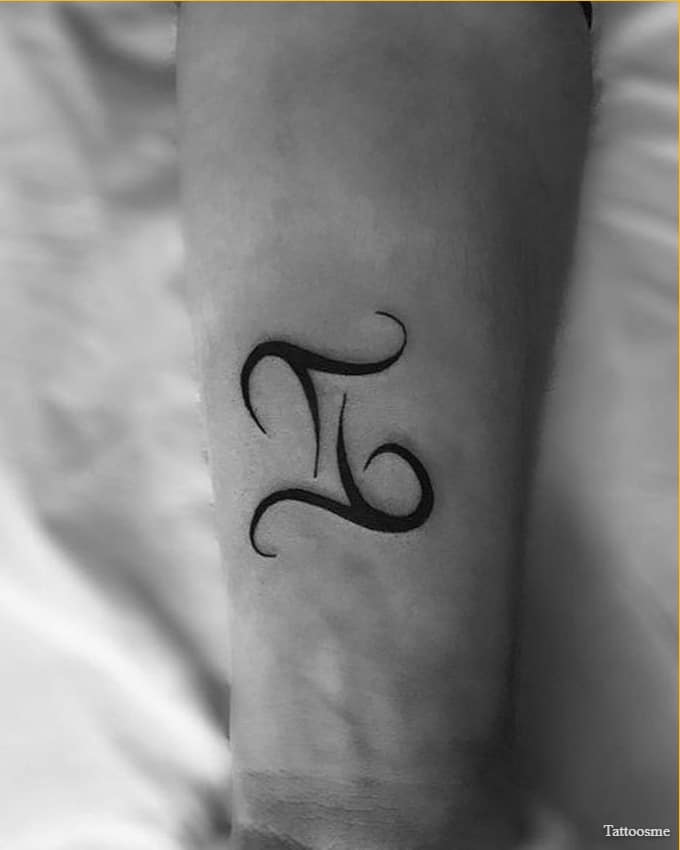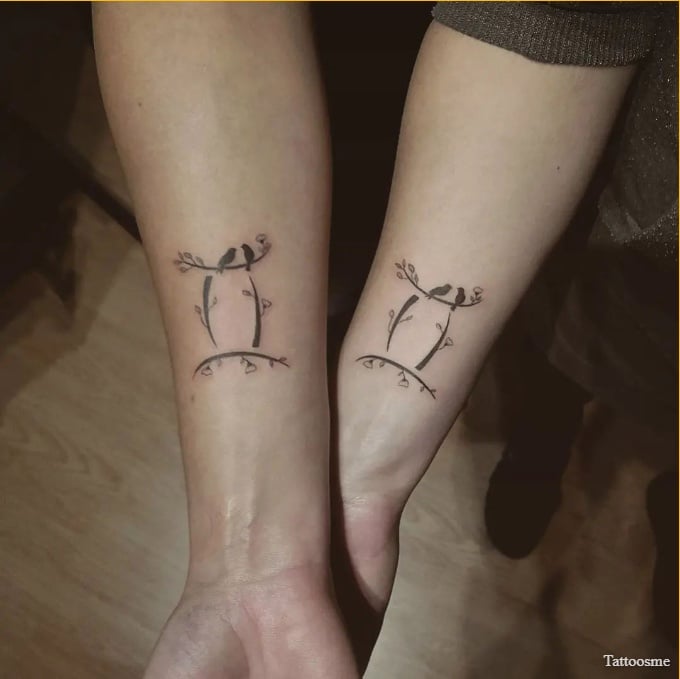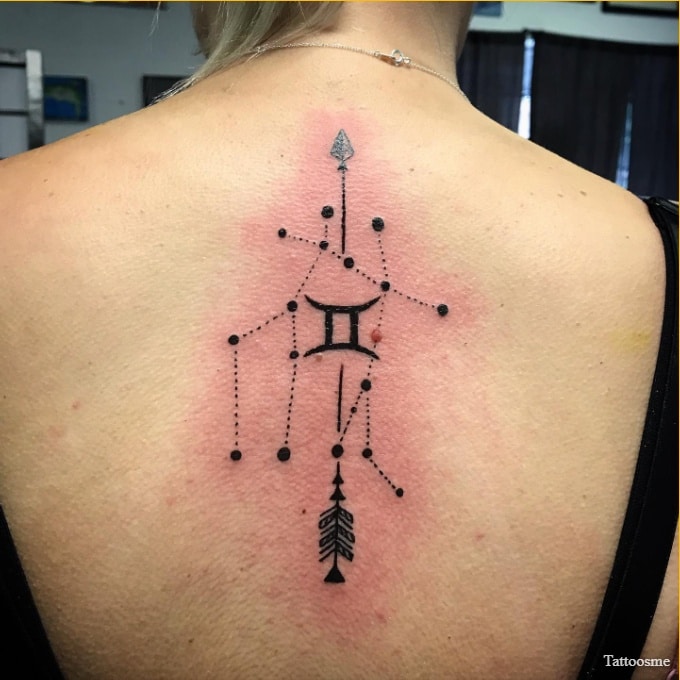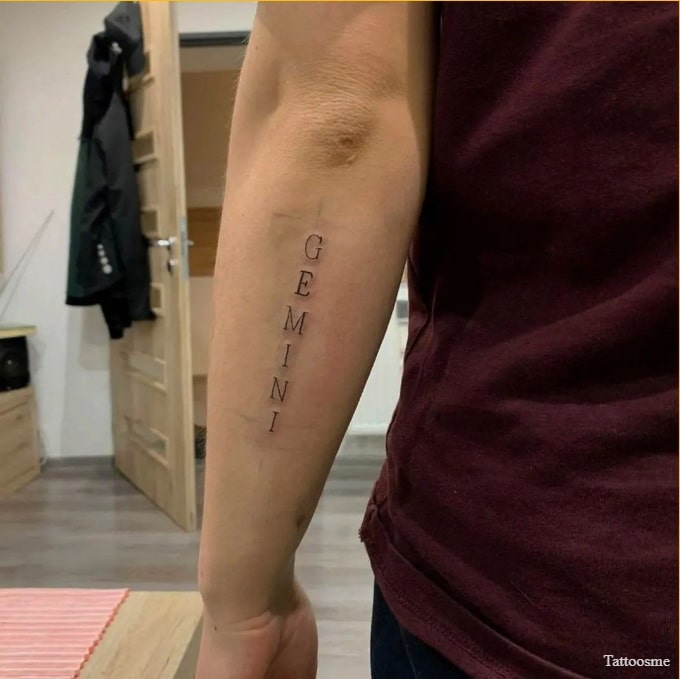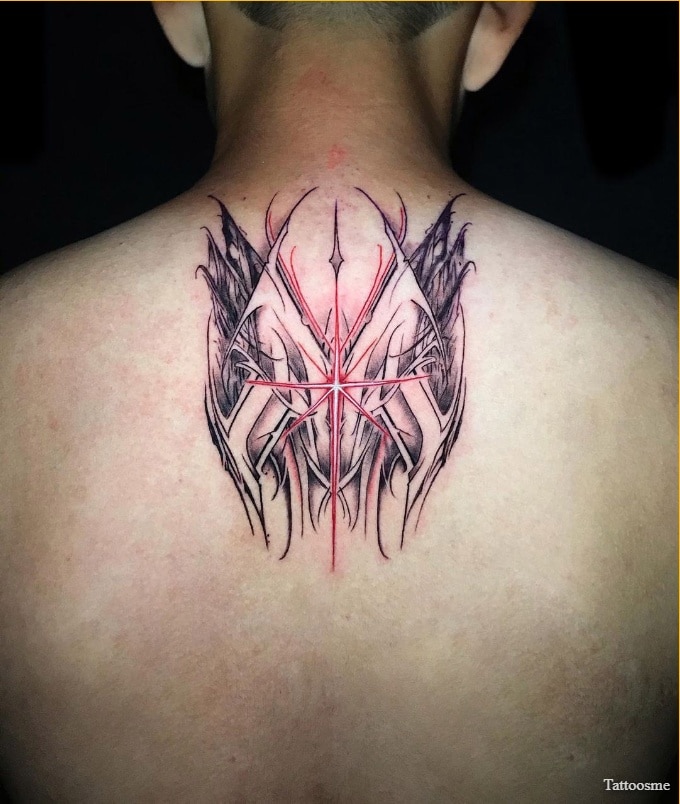 ---
Image source: Pinterest and Tumblr.
We hope you like these cool and beautiful designs for your zodiac sign. Please take a look at our other Tattoos article which have beautiful designs.
Which Tattoo Is Lucky For Gemini?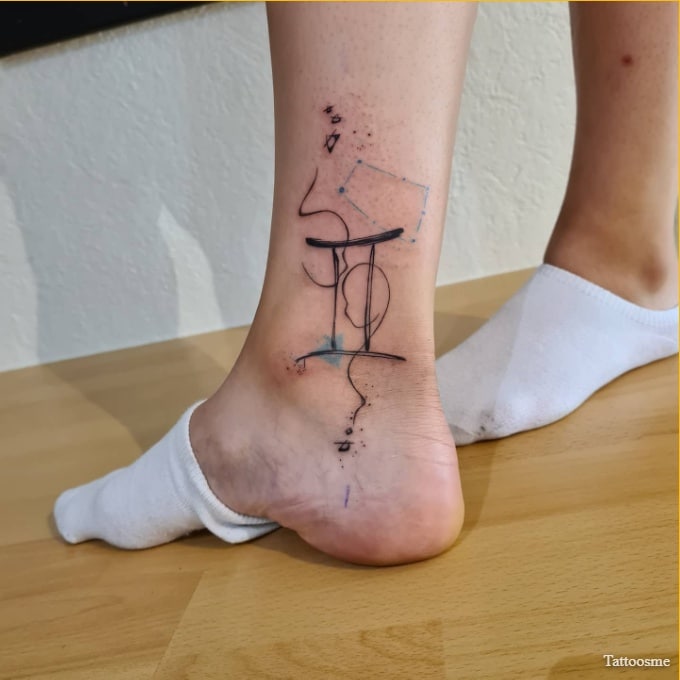 The messenger God in Roman mythology is also associated with the Gemini sun sign and that is the main reason why Geminis are witty and mercurial. Gemini zodiac tattoos are the most popular among zodiac tattoos and with time their popularity is only increasing. Gemini-born people are intellectual and naturally curious. They love to communicate and share information but they can also be very restless and fickle. Here are the best tattoo designs and ideas with meaning for those who have the Gemini zodiac sign. Please take a quick look…