51. Amazing Gautama Buddha designs for men's arms.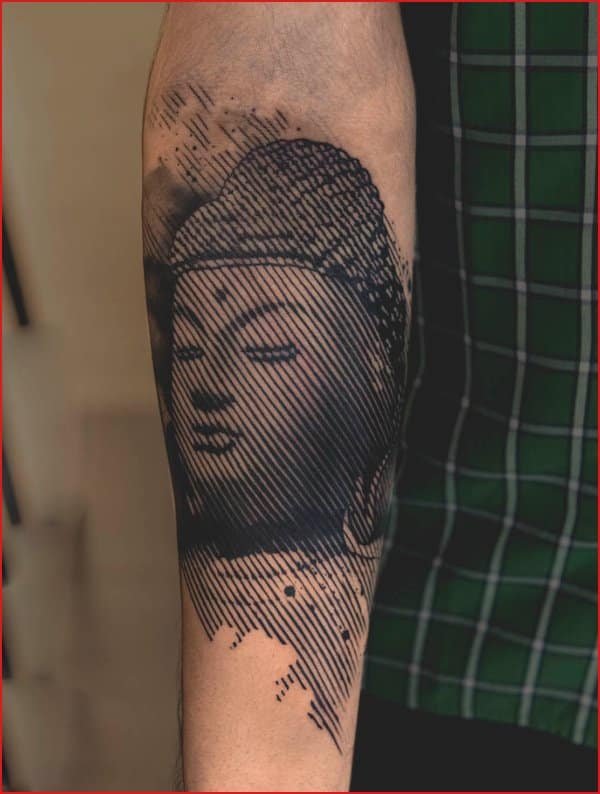 ---
52. Full sleeve Maori style tattoo design.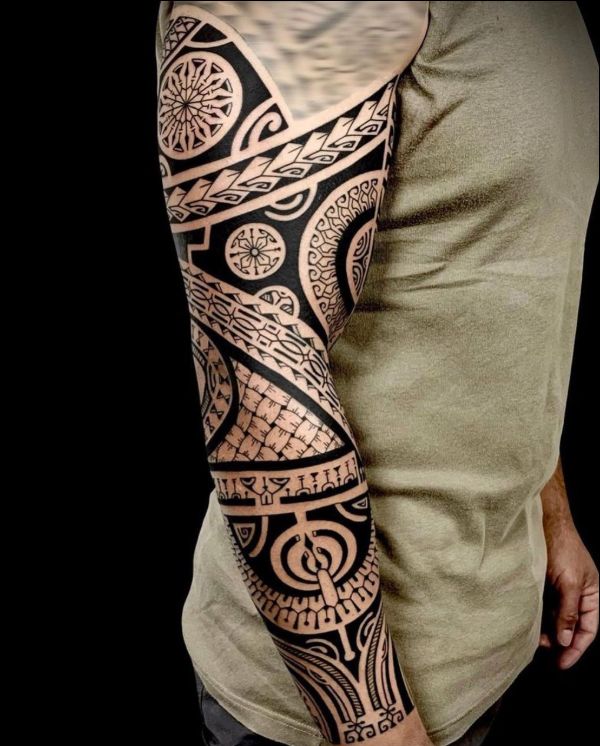 ---
53. Realistic wolf tattoo design for men.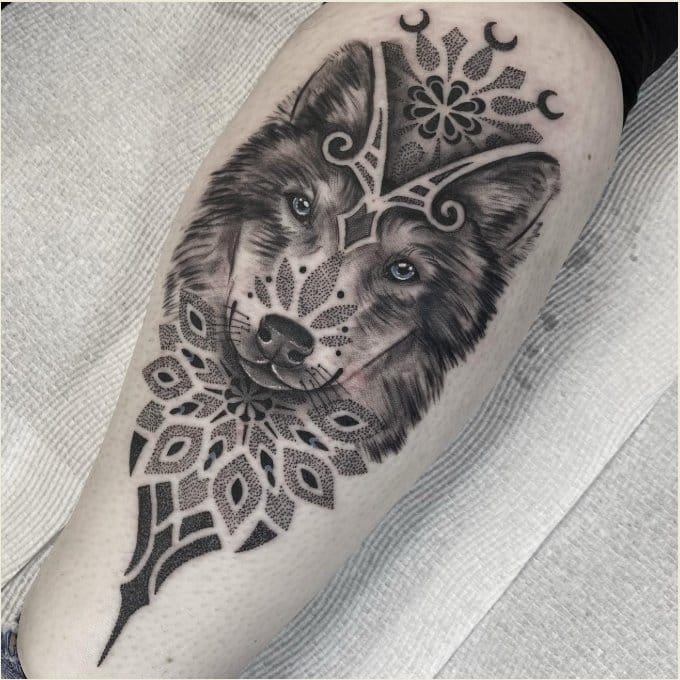 ---
54.  Wolf tattoo design on chest for men.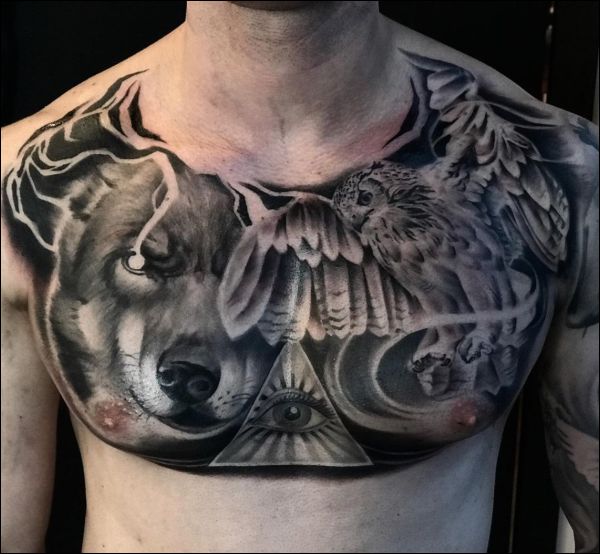 ---
55. Skull tattoo with horns on Chest.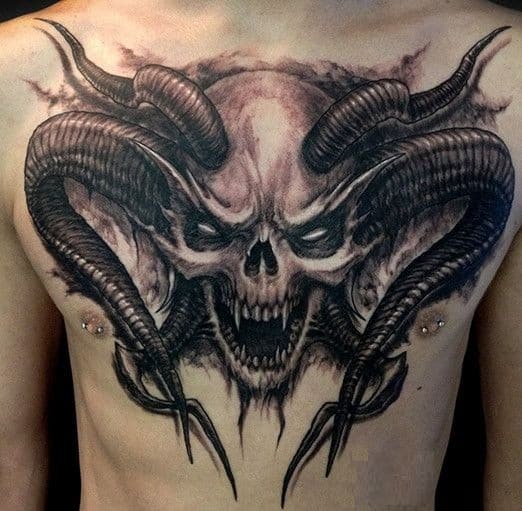 ---
56. Skull tattoo design for men on arms.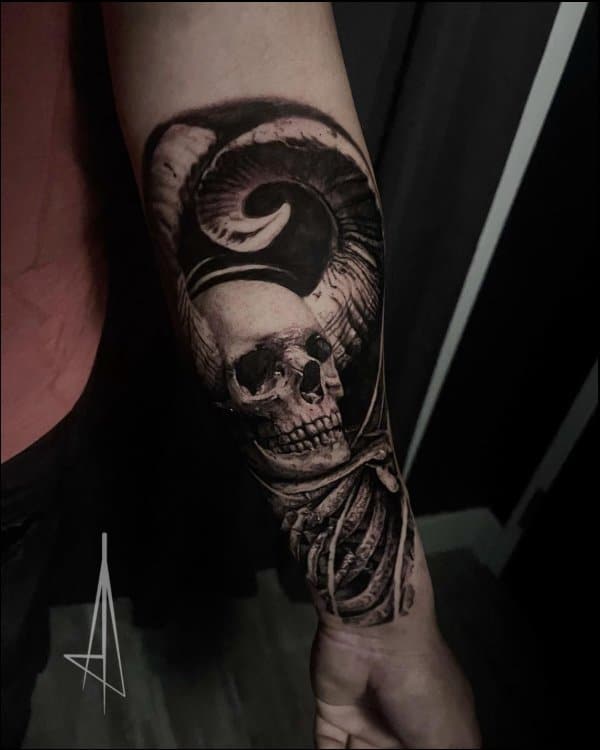 ---
57. Spiritual Tattoo design with Buddha and om on upper arm.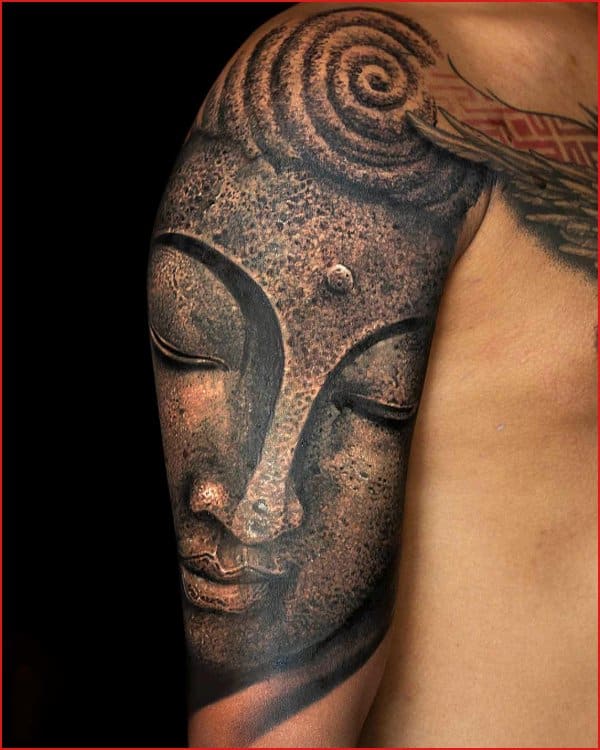 ---
58. Amazing trash polka tattoo design.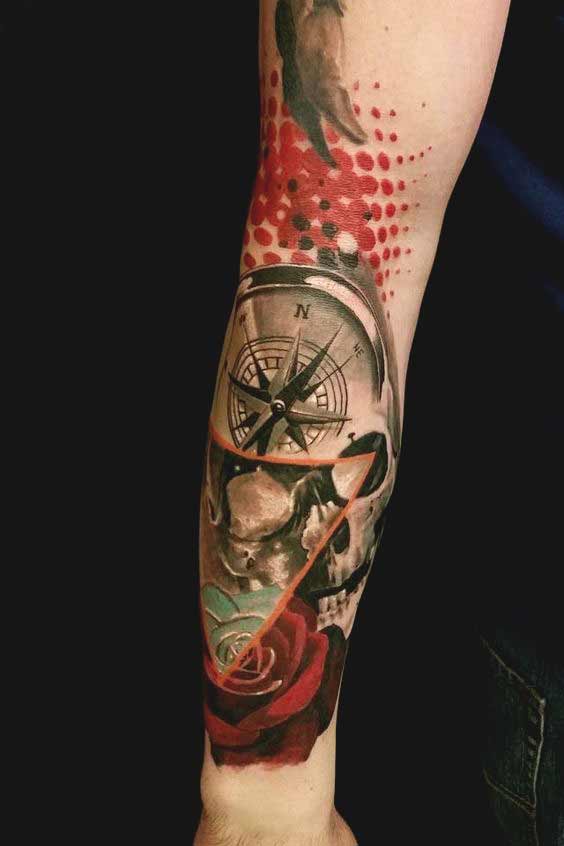 ---
59. Amazing trash polka style design for men.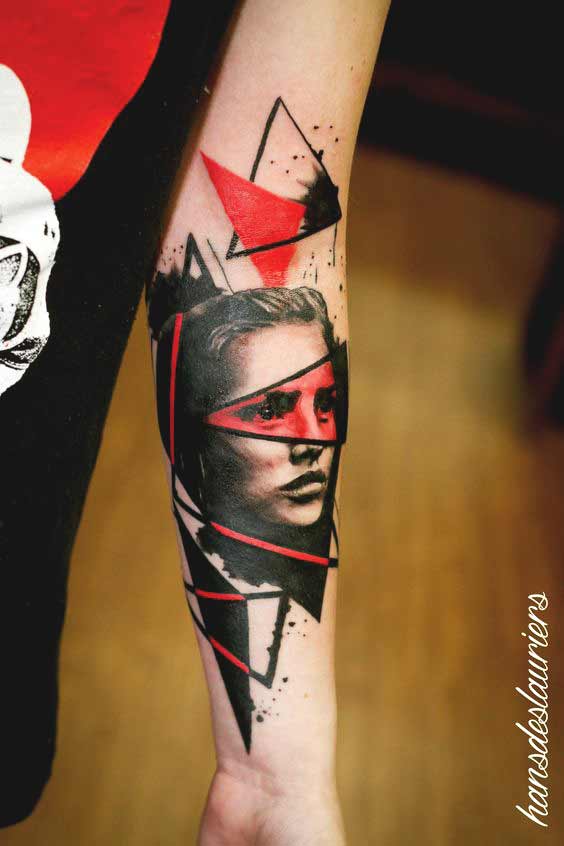 ---
60. A cool concept tattoo design and idea.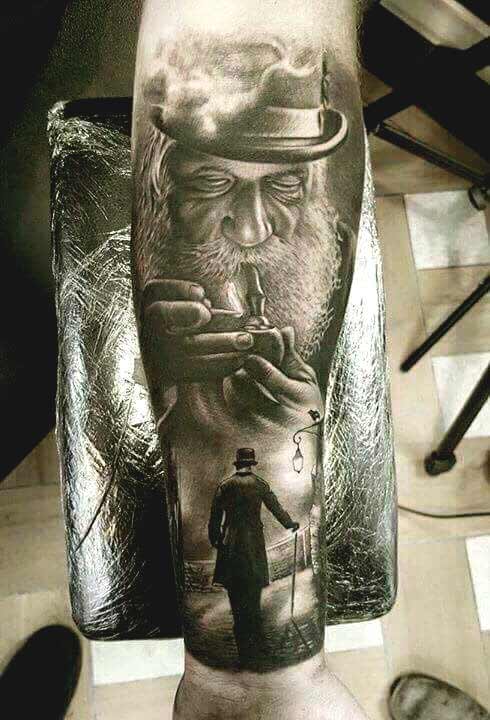 Best rose with skull tattoo design on forearms to enhance your personality.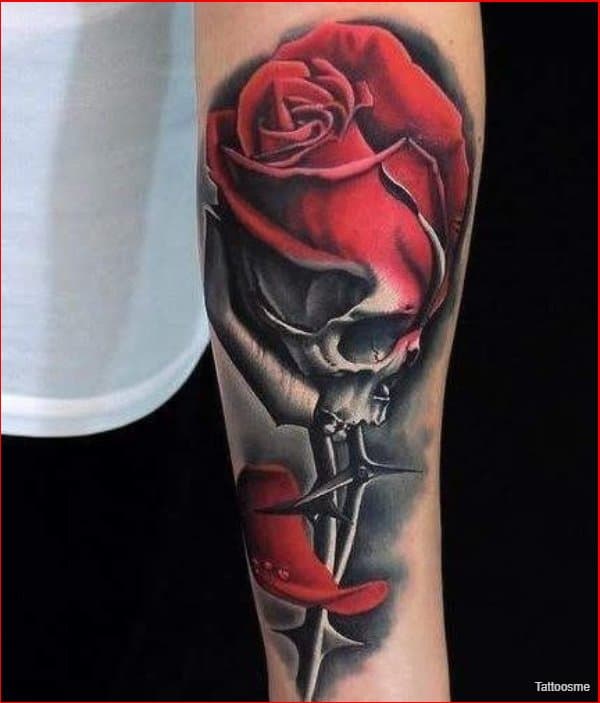 Fire rose tattoo design for men on arm.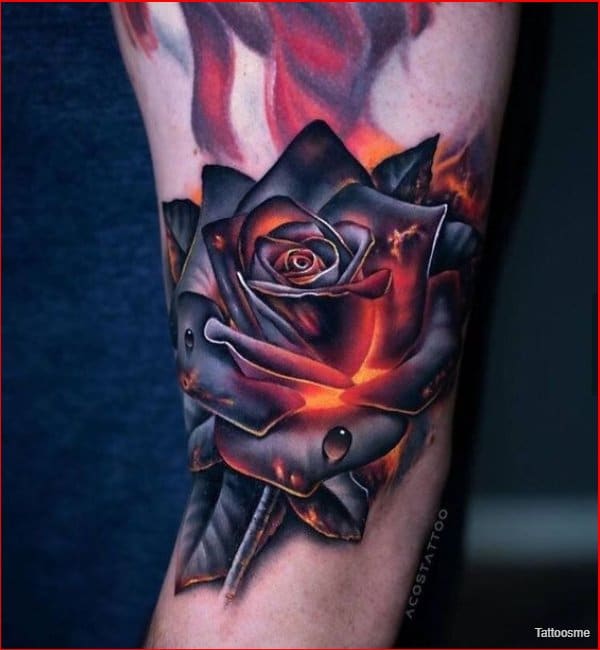 Cool Chest Tattoo for men. If you want this designs. Please comment with your info and we will provide you the stencil design for any design you like.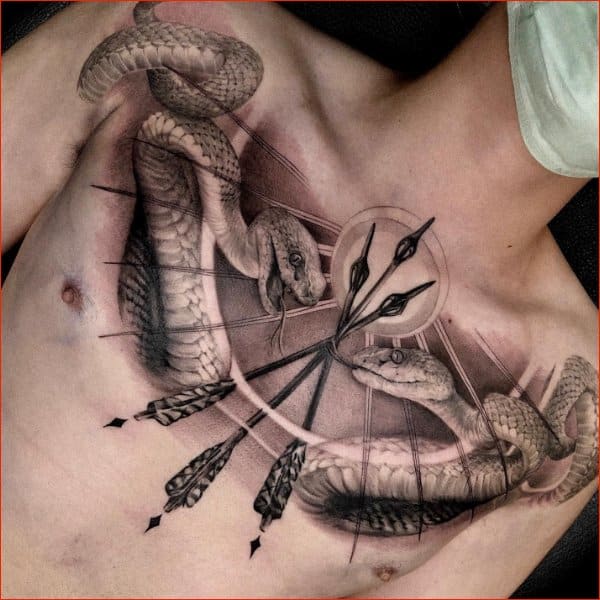 The most popular tattoo for men is the anchor. This tattoo is often symbolic of a man's seafaring or military past, and it is often given to sailors and soldiers. The anchor also has a number of other meanings, such as being a symbol of stability or strength.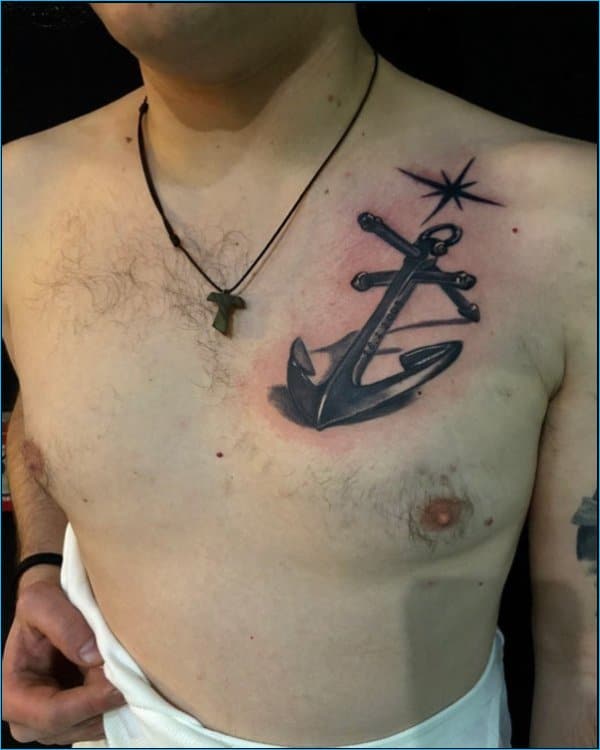 We hope you enjoy these designs. Please also check out our other beautiful related articles with super cool designs and ideas for men and women both.
---