Awesome Arrow tattoos for men and women
Arrow tattoos have been an important element of tattoo designs. Arrow tattoos are so simple and attractive. Arrow can create such an interesting part of the design, By changing its looks as well as its meaning behind it. There is no special color needed to complete an arrow tattoo design. Its simple arrow design is not too typical to make and understand but today arrow making is also not easy to work. There are many kinds of arrow designs available that look so simple but are so attractive typical in reality.
The arrow tattoo is an ancient tattoo design found in many cultures. It is one of the most popular body art designs, which are used by men and women. The arrow tattoo has significance to it in that it represents power, strength, and survival. You can also get this style of a tattoo on your arm or forearm if you want to make it look even more attractive. Some people choose their arrow tattoos as a form of expression while others use them just for decoration but they all have something unique about them.
What does an arrow symbolize in a tattoo?
Arrows are commonly used as symbols in tattoos because they represent movement, progress, and change. They can also represent the journey of life and the journey of the soul. When people get an arrow tattoo, they are often thinking about the direction their life is headed and how they can make the most of it. They may also be looking to represent a specific event or moment in their life that was significant to them.
Many people are drawn to the beauty and symbolism of arrow tattoos. There are many different designs you can choose from, depending on your personality and personal beliefs. Arrow tattoos have the capacity to tell an entire story with just one image, and that's why so many people love them so much.
What does the 3 arrows tattoo mean?
The three arrows tattoo can represent a variety of things, but the most popular interpretation is that it stands for love, life, and happiness. It is believed that the tattoo was originally designed to protect the wearer from harm and bring good luck. It is also said to be a symbol of protection and strength.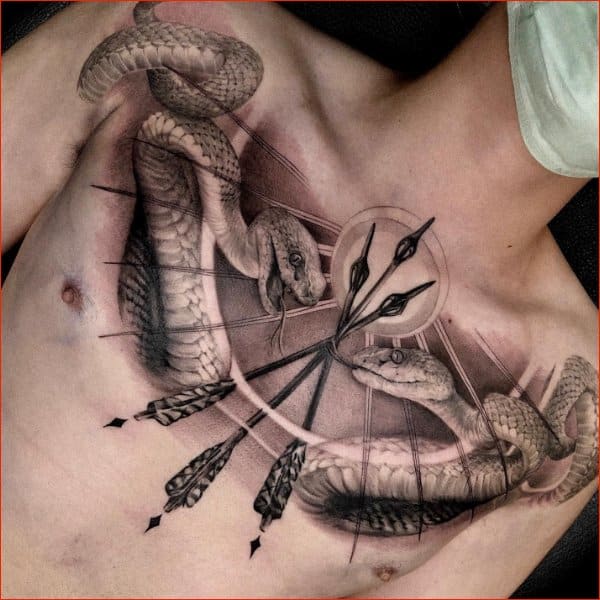 What an arrow symbolizes?
An arrow can symbolize a variety of things, including progress, movement, and change. It can also represent the power of the mind and the ability to move forward. It can also represent the connection between the spiritual and physical worlds.
Take some time to look through these Amazing arrow tattoo designs and meanings, so you can see what kind of design best fits your needs.
8 Amazing Arrow Tattoo Designs & Meanings
How do you feel about the tattoo industry? Do you think it's the source of many problems in society or do you think it's just another form of self-expression? No matter what side of the debate you fall on, there's no denying that tattoos are very popular, and getting them done doesn't seem to be going away anytime soon. If you're thinking about getting an arrow tattoo, this guide will give you 10 examples and their meanings, along with advice on how to pick an arrow tattoo design that matches your personality and lifestyle perfectly. Please Take a look.
1. Arrow back tattoos
The arrow back tattoo is another popular design, but it's typically reserved for those of us with a little more ink under our belt. These are placed on your back shoulder blade and are typically larger and wider than other designs in order to balance out your body. This helps keep you from feeling top-heavy or unbalanced when showing off your new tattoo. If you want something unique, then an arrow-back tattoo could be just what you're looking for.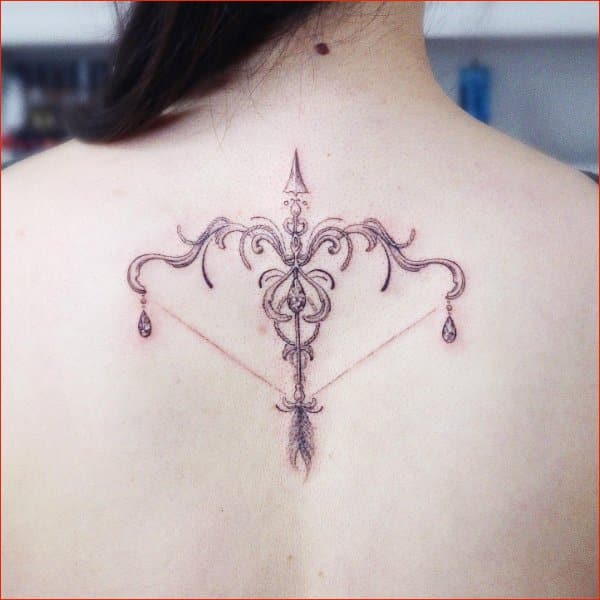 2. Arrow between fingers
Arrow tattoos between fingers can symbolize things like finding direction or realizing you're following in someone else's footsteps. It could mean starting fresh, beginning again, or getting a second chance. Arrow tattoos between fingers can also symbolize fighting battles and making tough decisions. An arrow between finger tattoos can also be a reminder to listen to your gut feeling, even if that means turning down an opportunity.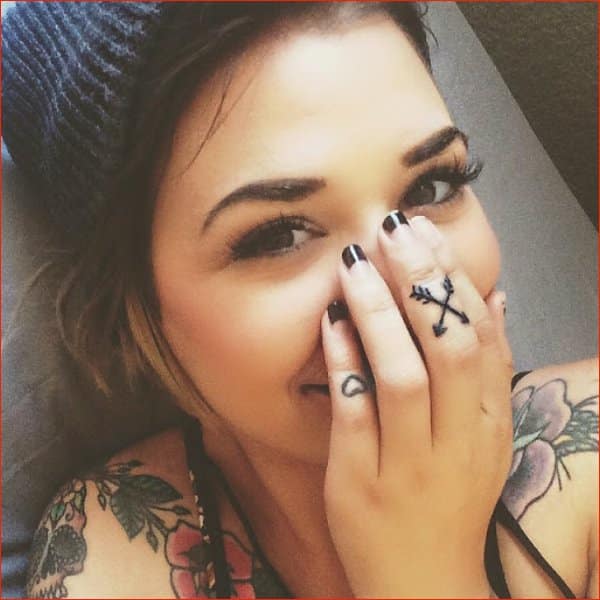 3. Big arrow tattoo
Arrow tattoos are a classic tattoo style and many people choose to get them. They are a sign of guidance and direction. The size of an arrow can be changed by adjusting how much skin you want to be covered, but as with all tattoo symbols, size is not as important as placement. An arrow on your bicep has a completely different meaning than one on your forearm or ankle.
4. Curved Arrow Arm Tattoos
A Traditional Feathery arrow is a sign of hope and represents a variety of positive meanings. Two arrows facing away from each other represent friendship, separation, and even war or struggle. The arrow could be an allusion to Cupid's arrow of love or symbolize one's own arrow of passion for something or someone. And that something could very well be you. A curved feathery arrow may be a good choice if you have thin arms, but it can also look great on bigger muscles as well. It looks more beautiful when accompanied by some tribal designs like sun rays, hearts, ribbons, and others. It adds some color to your arm while keeping its focus on your target love.
5. Heart-shaped arrows
This is one of my favorite arrow tattoos. It symbolizes love, passion, and relationships. The arrows create a heart shape to highlight the love and devotion that an individual has for someone or something special in their life. If you have an arrow tattoo design like this, consider placing it near your heart to make a subtle statement about your love life. When worn like that, it's easy to see why these arrow designs are often popular among lovers.
6. Tiny arrow tattoos on wrist
Arrow tattoos on the wrist are very popular with women and girls, who like to get small arrow tattoos on the wrist as a symbol of their love towards someone. Arrow tattoo designs on the wrist are mostly done in black color with some drawings of feathers along with it. Wrist arrow tattoos also stand for a new beginning or starting point in life.
7. Cool arrow finger tattoos
Some people think that arrows are meant to be harmful and hurtful. But some believe that arrows are designed to protect them from dangers and help them accomplish their goals. Arrow tattoos can symbolize many things but they often represent protection, guidance, truth, or accomplishment. The phrase true north describes what you find in your gut when it comes to decision-making or finding your life purpose. Many popular arrow tattoo meanings center around courage, strength, and stability, in addition to what makes you true to yourself. Since there are so many arrow design options out there, you can easily find one that means something special to you.
8. Small, Simple Arrow Wrist Tattoos.
These cute little tattoos have a special place in my heart because they are both easy to do and very hard to mess up. Wrist tattoos are small enough that it's easy to play around with different designs but big enough that you can still make them look good. A friend of mine got one of these on her wrist, and while at first, I thought it was a bit boring, I quickly fell in love with it when I saw how well she did with proportion. If you're thinking about getting a tattoo, but aren't ready for something large and bold, then try a small arrow. It will show off your appreciation for art without being too much. You could also get two or three tiny arrows if you want to cover more area without making things look messy.
Here we have some cool 50 arrow tattoo designs for men and women both.
Here are some best arrow tattoos pictures which are so damn cool. Arrow tattoos also have some beautiful meanings for those who want to wear them. Anyways arrow tattoos symbolize simplicity and protection, taking aim, and always moving forward. These are the best reason to have an arrow tattoo design on your body parts like the wrist, arms, forearms, shoulder, etc.
Now there is no need to worry about that where you should get an arrow tattoo design. Arrow tattoos can be small and maybe large in size. small arrow tattoos are easy to hide but before you go for any decision check out this amazing gallery for inspiration.
1. Colorful arrow tattoo design on leg. It's looking damn beautiful.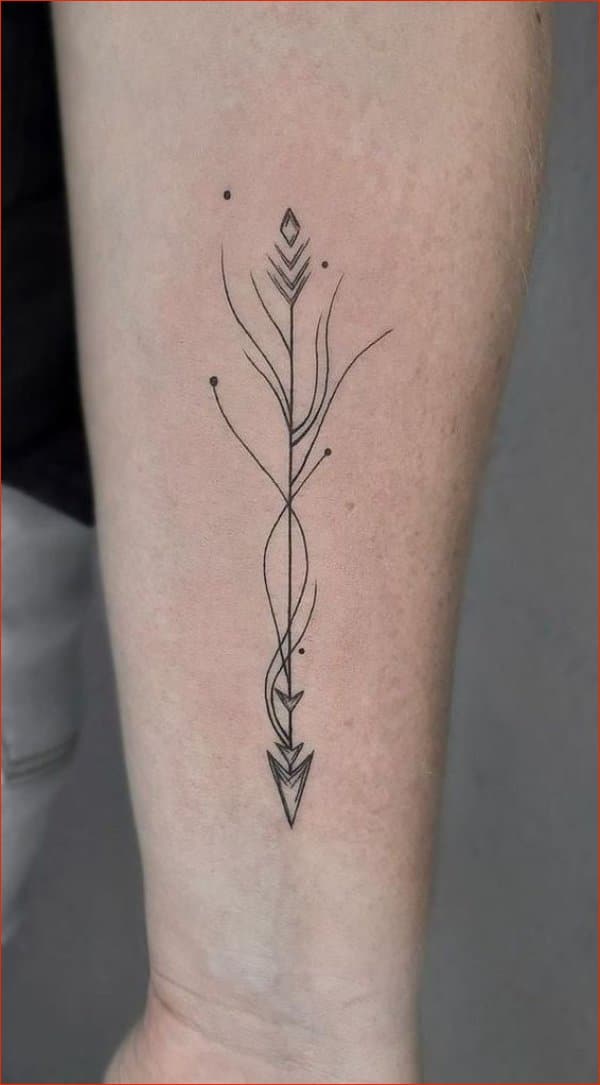 ---
2. Arrow designs can be used as cover-up tattoos as well as they are mixed up with other designs like shown here that arrows come out with the Face of a tiger on the back of the neck.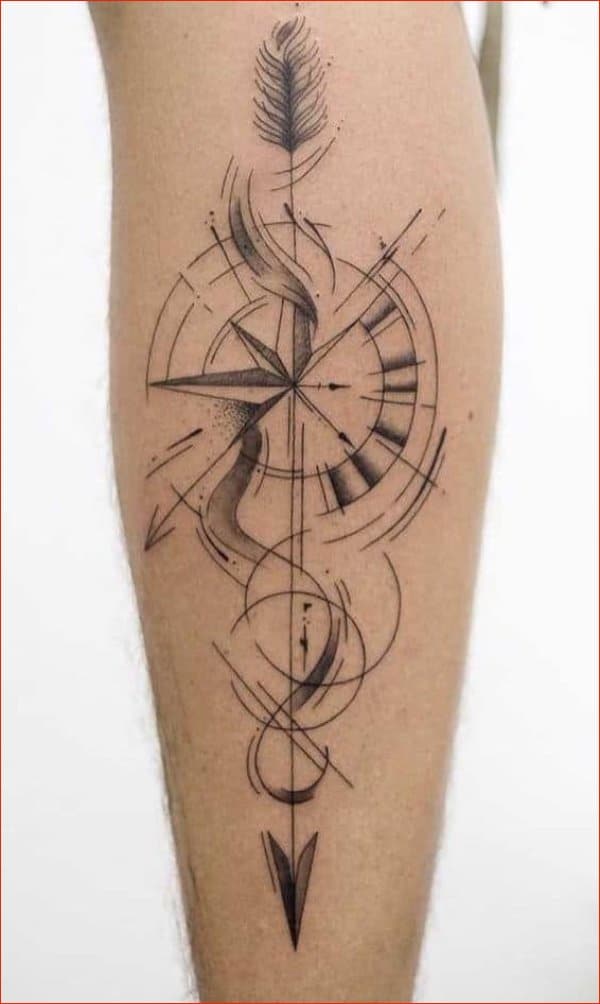 ---
3. Arrow designs are simple but look at their simplicity they always look fabulous. 
---
4. Arrow tattoo on forearm.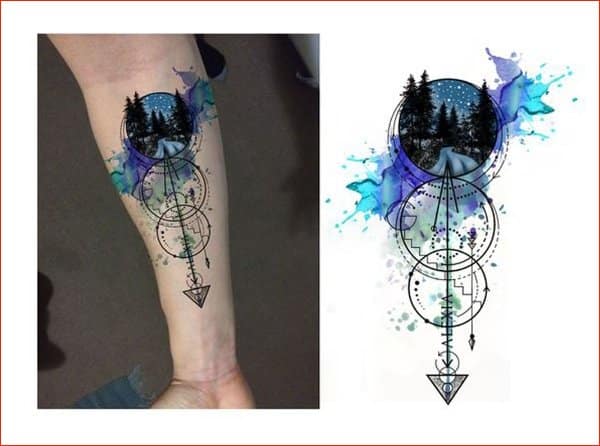 ---
5. A cool dude with an Arrow tattoo design on their forearm.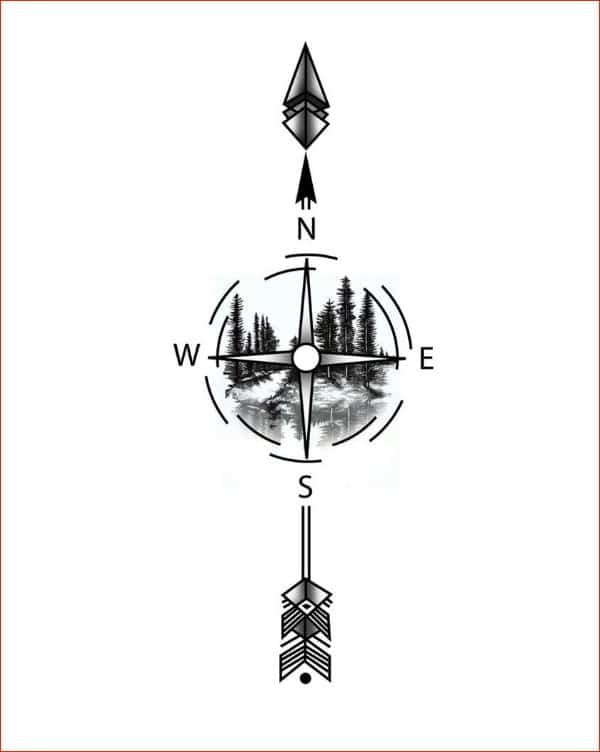 ---
6. Simple arrow tattoo design on arm.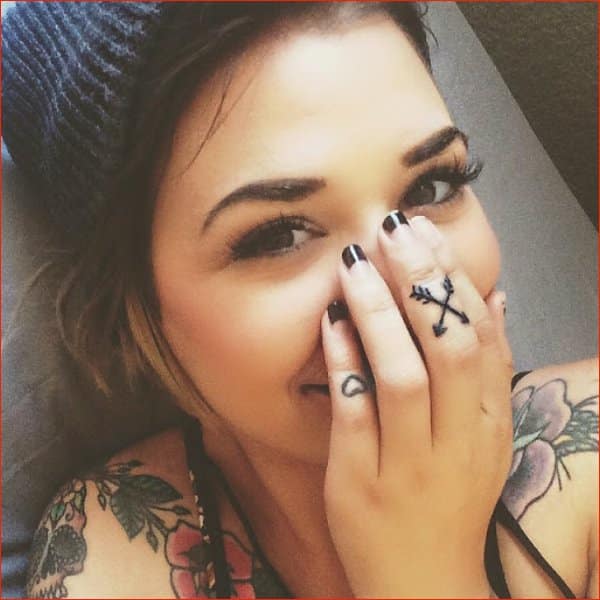 ---
7. Two similar matching Arrow tattoos for best friends on arms.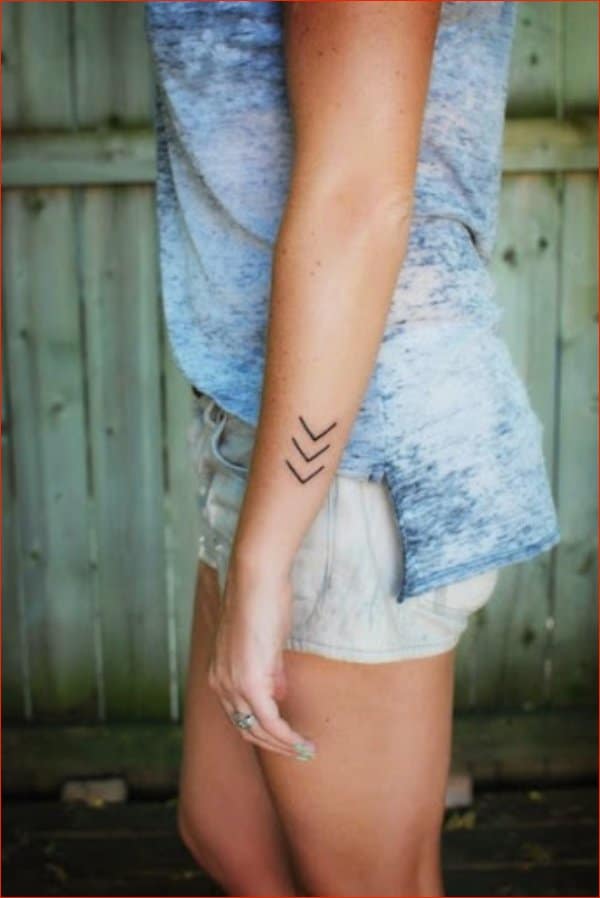 ---
8. Arrow tattoo with nautical stars tattoo on the back of women.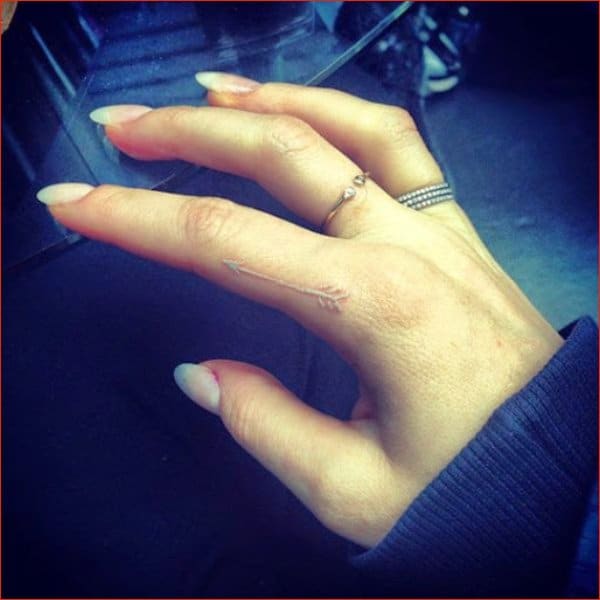 ---
9. A watercolor arrow tattoo design.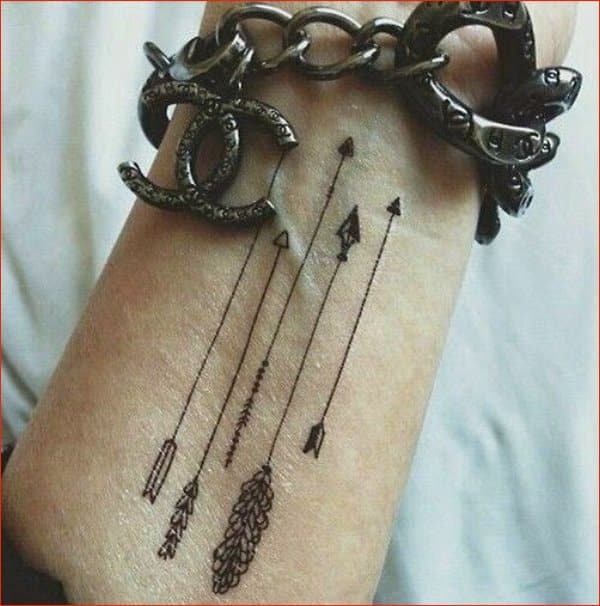 ---
10. A cute girl with small two crossing arrows tattoos on her finger.
---
11. Forward directional representations Arrow tattoos on wrist.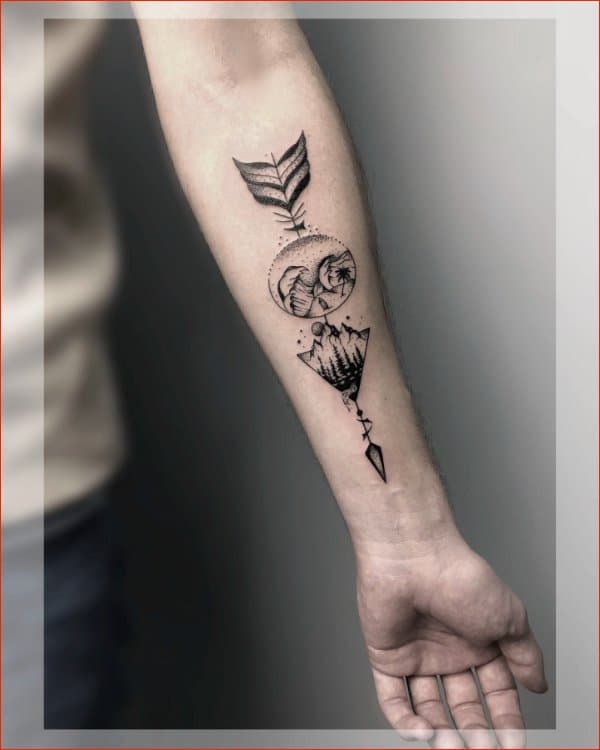 ---
11. Black and grey color Arrow tattoos on arm. This one is so beautiful and attractive.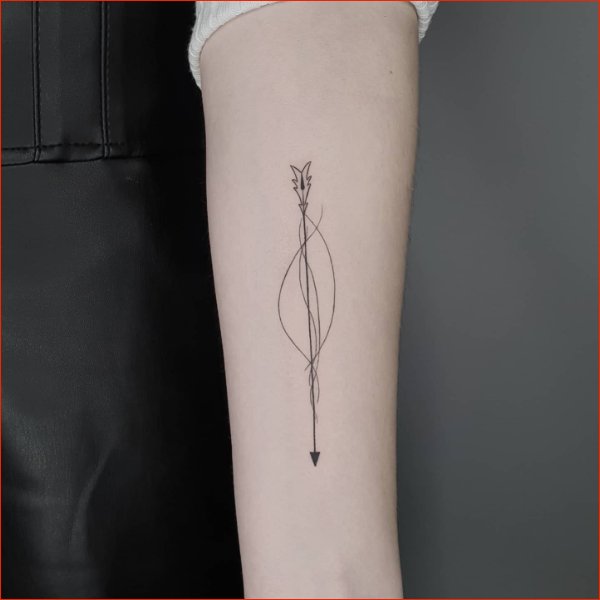 ---
12. Arrow and feather tattoo designs on both arms.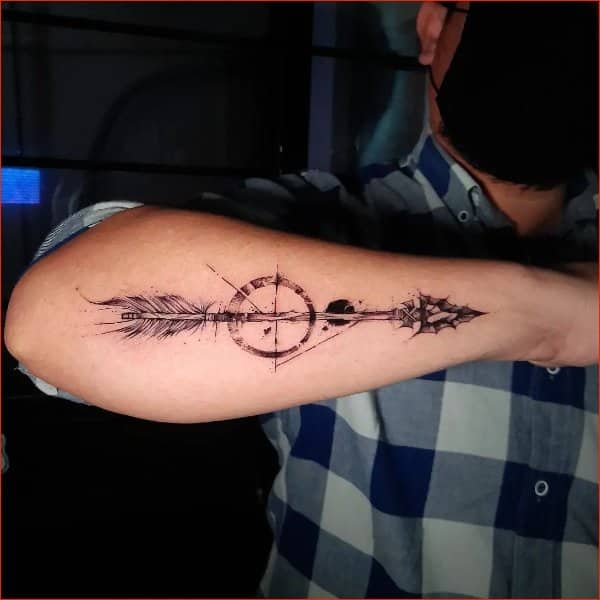 ---
13. Arrow and bow tattoo design on behind neck for women.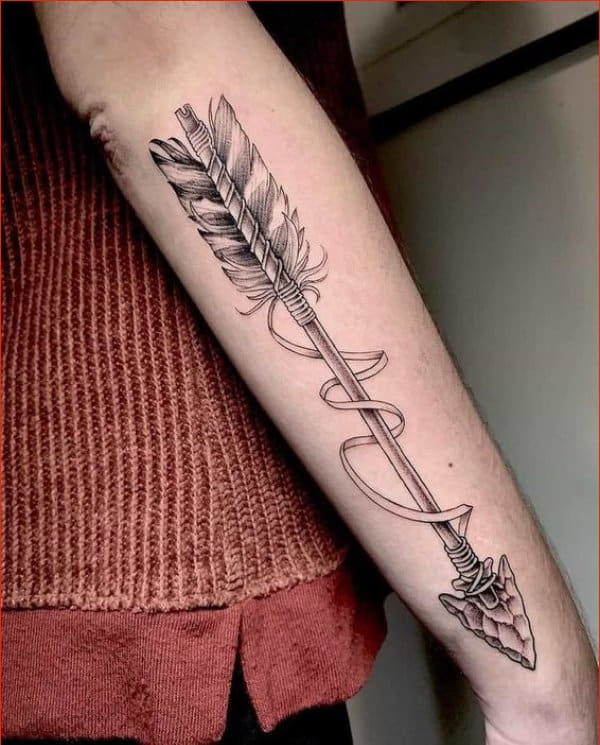 ---
14. Cutest small and simple Arrow tattoo ideas for girls.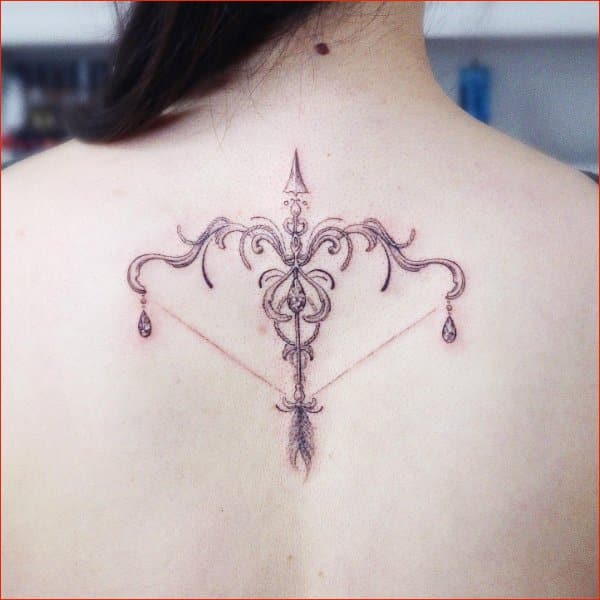 ---
15. Arrow tattoos with compass on forearm to wrist.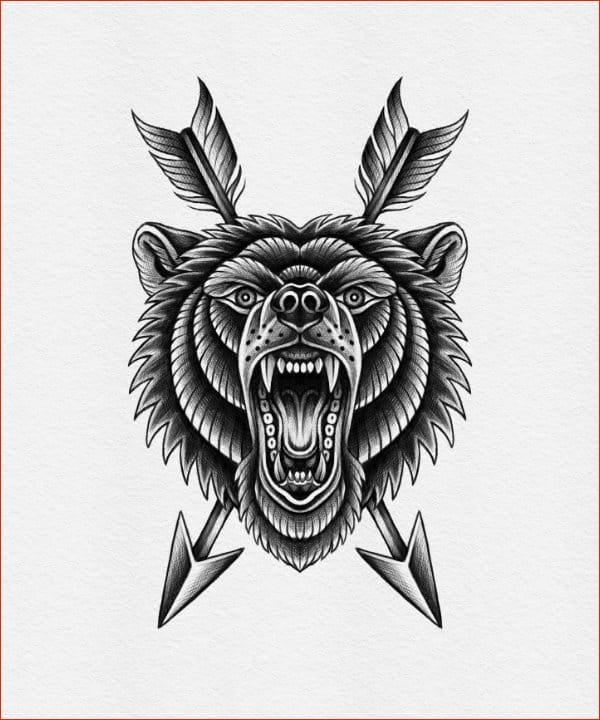 ---
16. Aztec Arrow tattoos.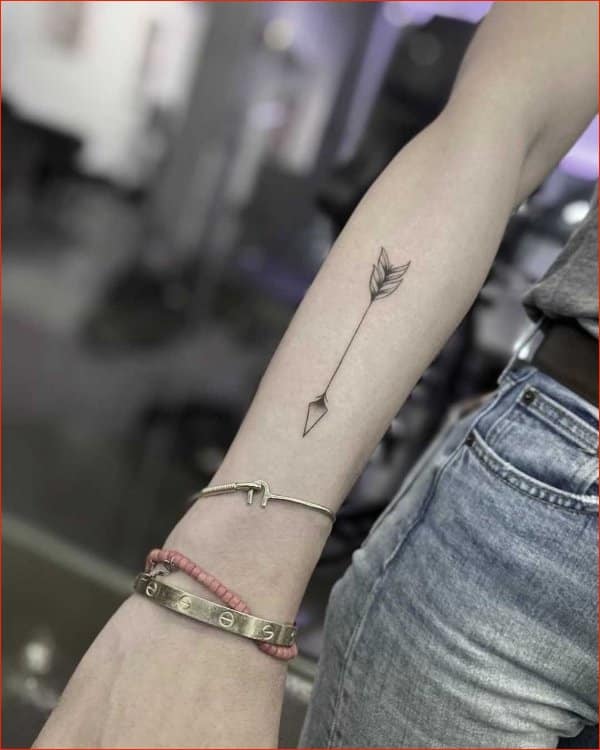 ---
17. Three crossing arrow tattoos on arm.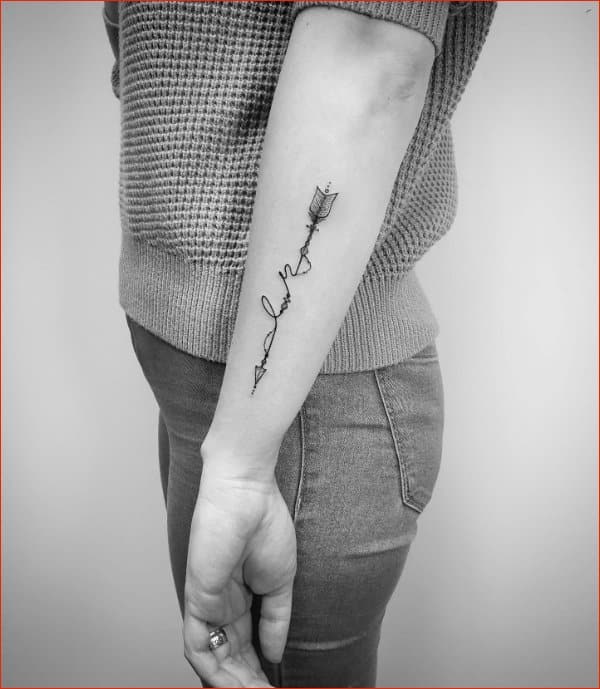 ---
18. Native american Arrow tattoo behind neck.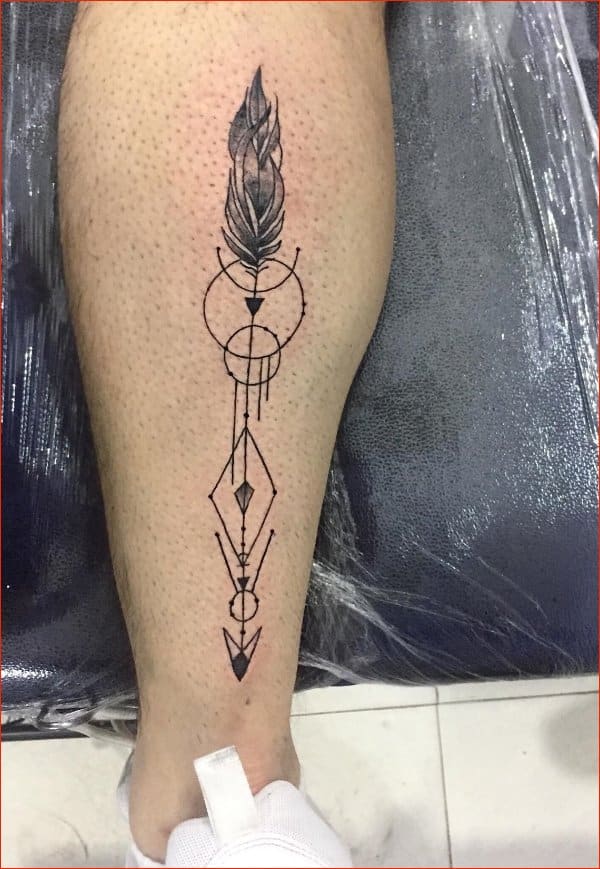 ---
19. Arrow armband tattoos.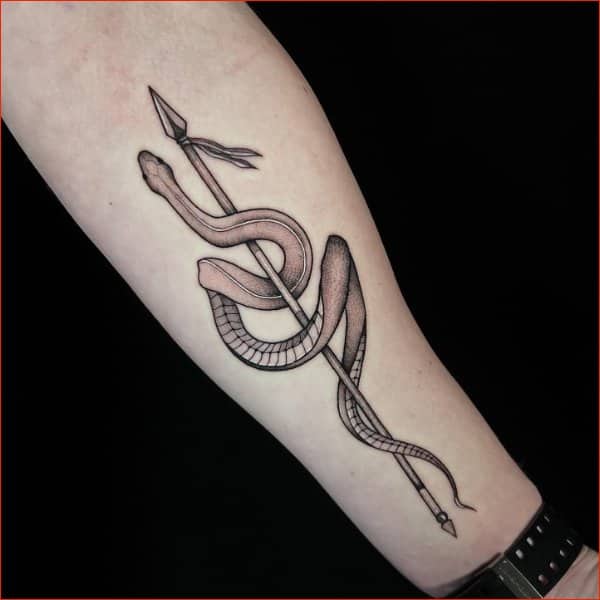 ---
21. Arrow delicate tattoo design on arm.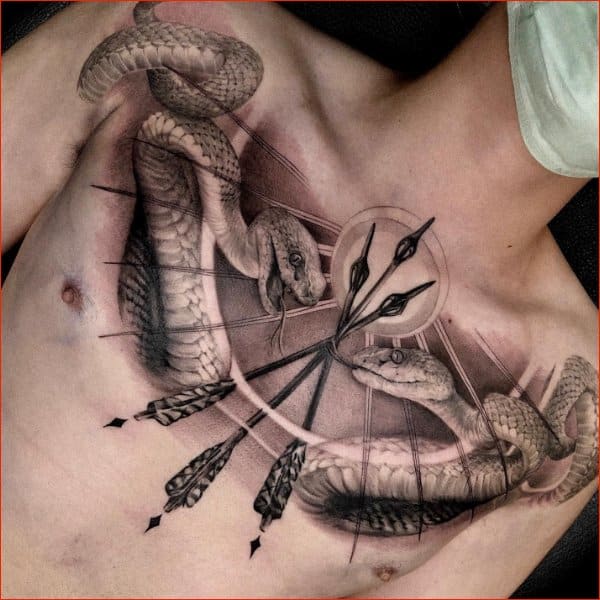 ---
22. Tiny Arrow tattoo design on wrist.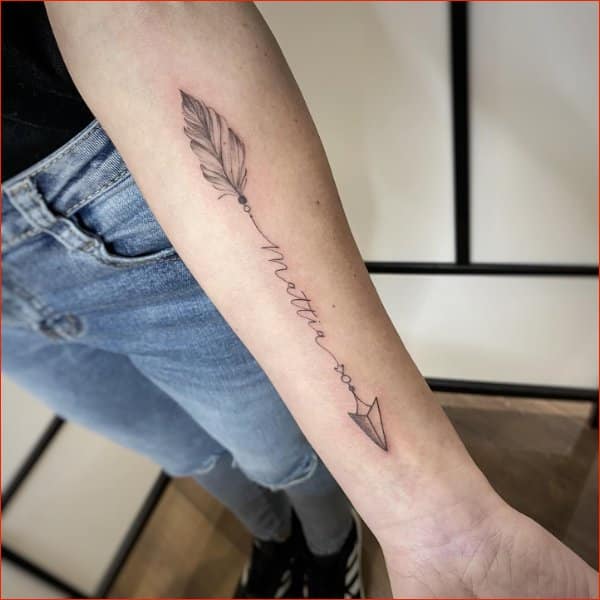 ---
23. Arrow cliche tattoo on forearm for girls.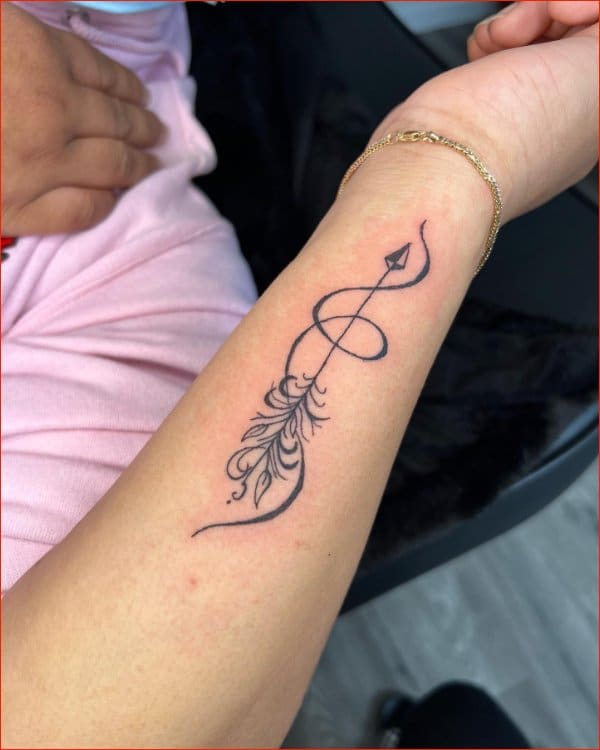 ---
24. Arrow geometric tattoo design on legs.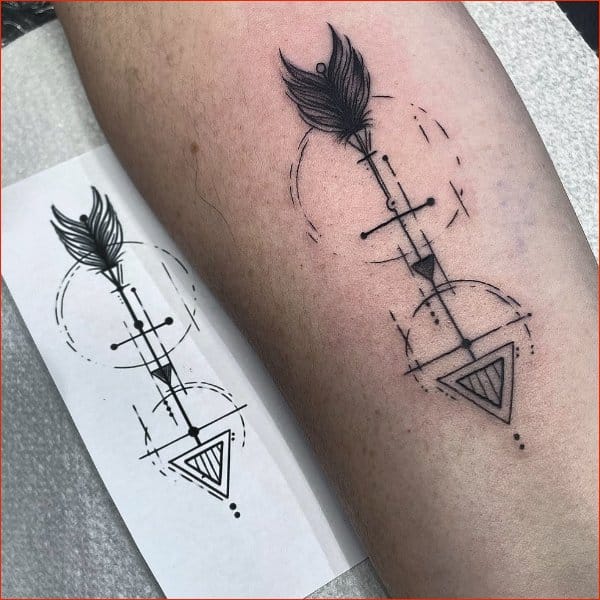 ---
25. Arrow quiver tattoo design on leg.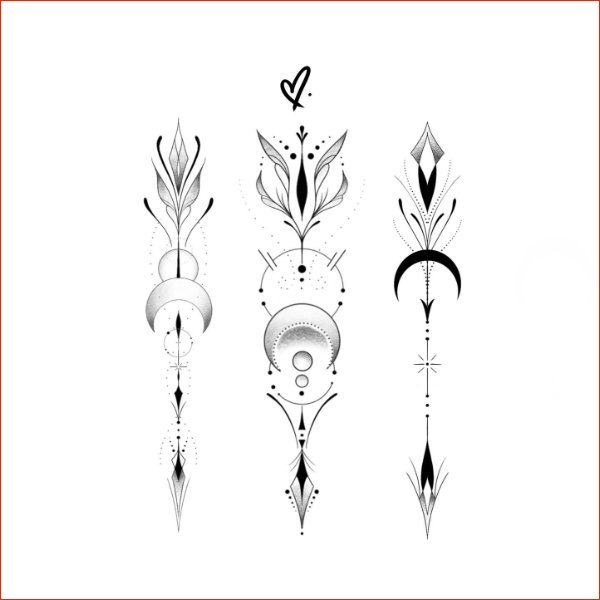 ---
26. Arrow nurse tattoo design on arm.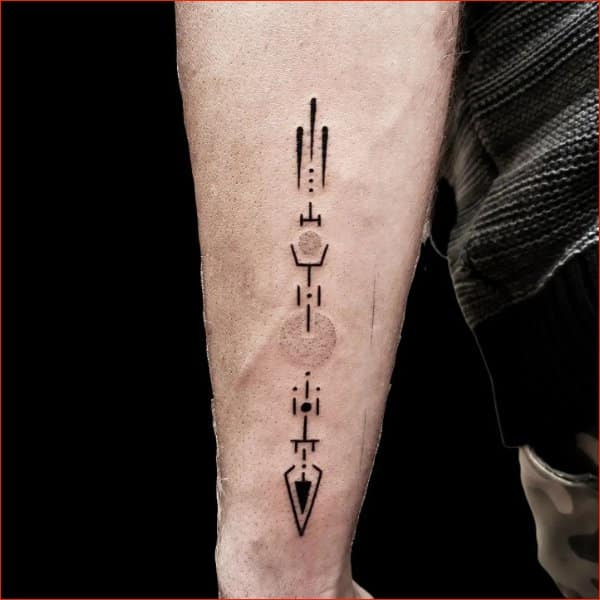 ---
27. A hipster arrow heart tattoo design on leg.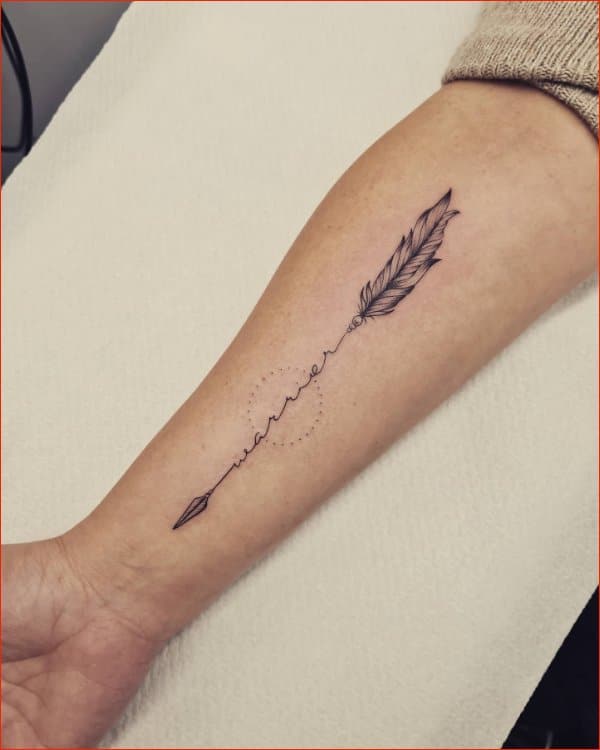 ---
28. Simple black color Arrow tattoo on foot.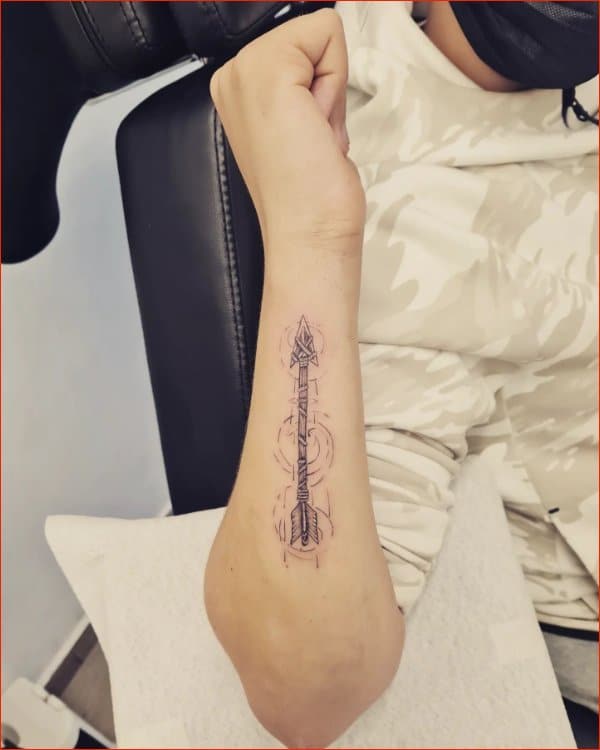 ---
29. Keep aiming Arrow tattoo on the upper back.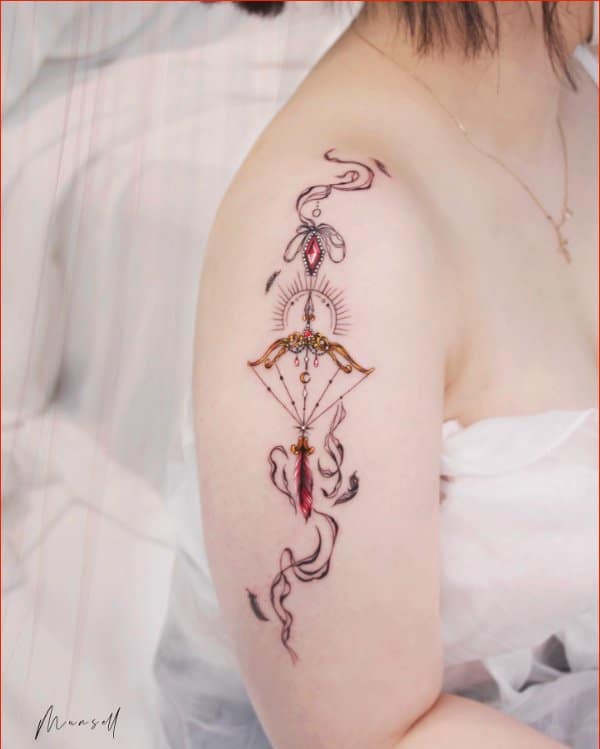 ---
30. Arrow tattoo design on leg.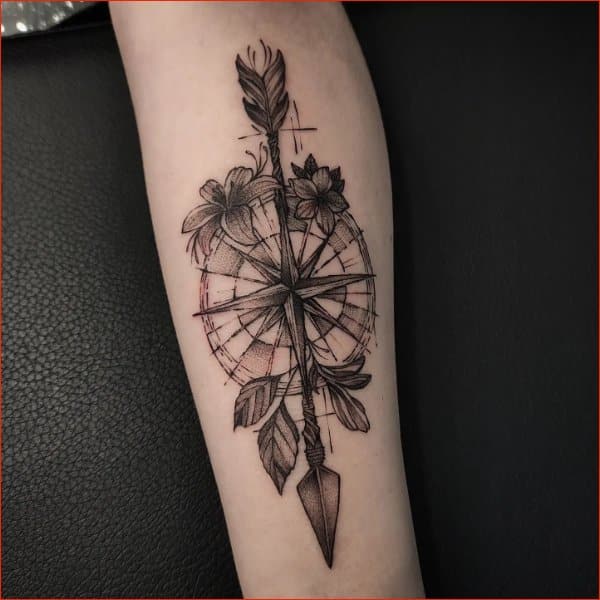 ---
31. Arrow knuckle tattoos.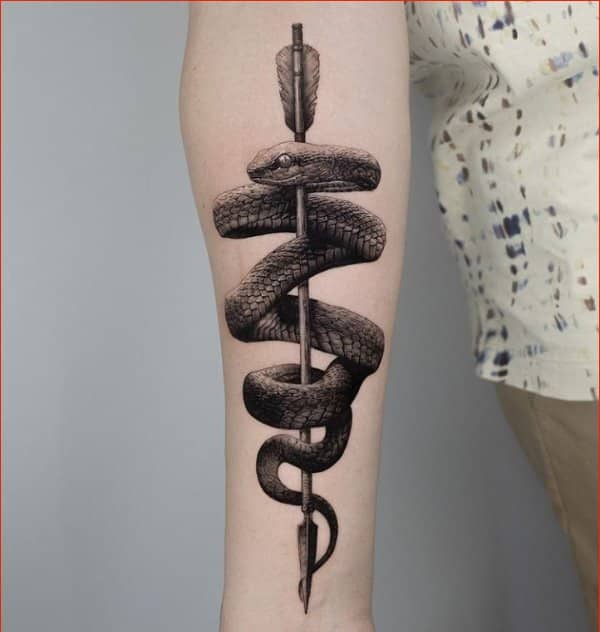 ---
32. Arrow knot tattoo on the ribcage.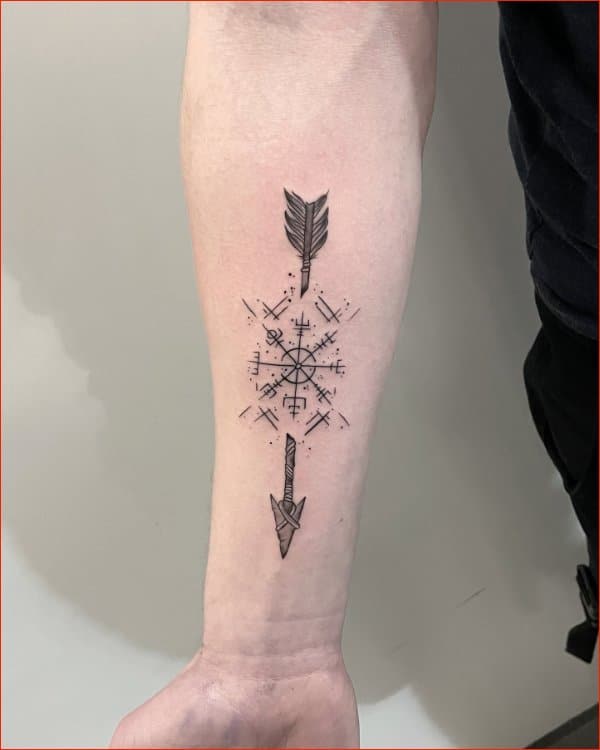 ---
33. Arrow knee line tattoos on arm.
---
34. Placement of arrow tattoo on foot.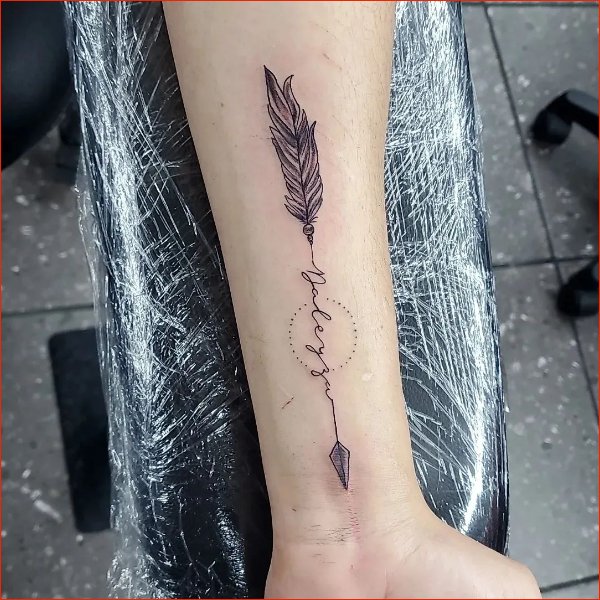 ---
35. White ink arrow tattoo design on finger looks cute.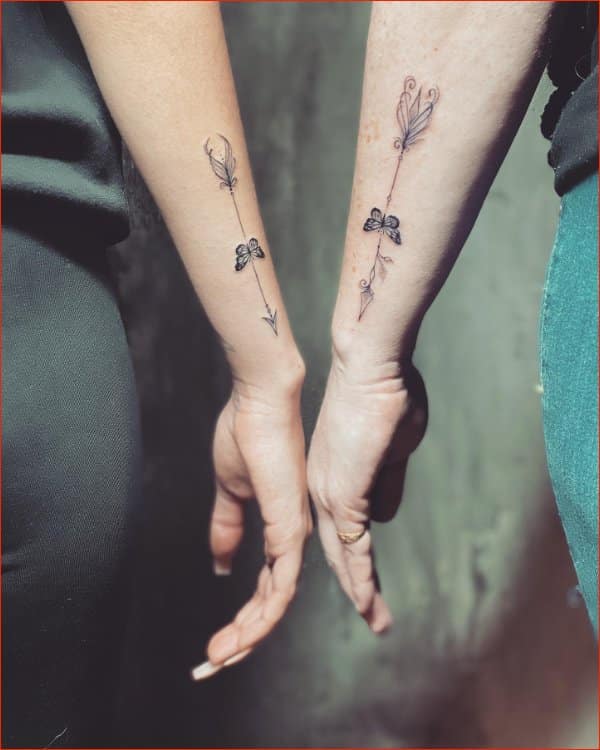 ---
36. A beautiful piece of arrow tattoo design on wrist.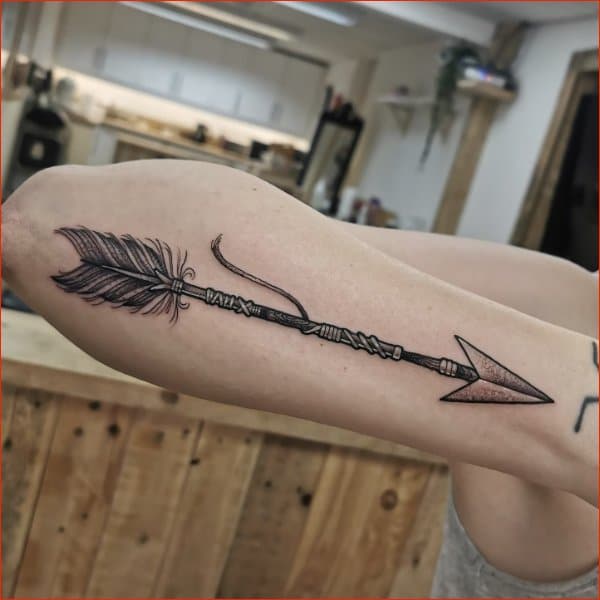 ---
37. Arrow tattoo on inner bicep.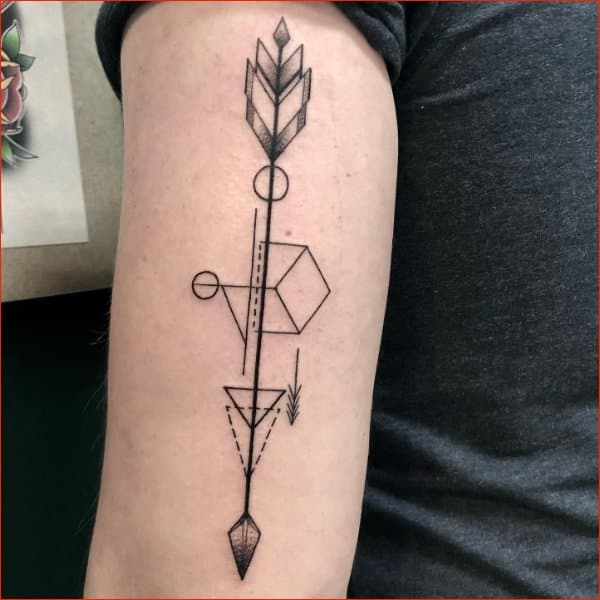 ---
38. Two matching arrow tattoos represent keep moving with happiness.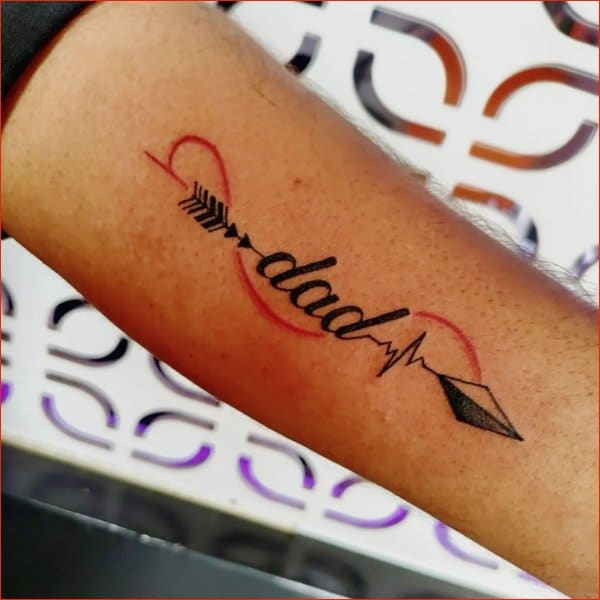 ---
39. Arrow tattoo with butterfly tattoo design on arm.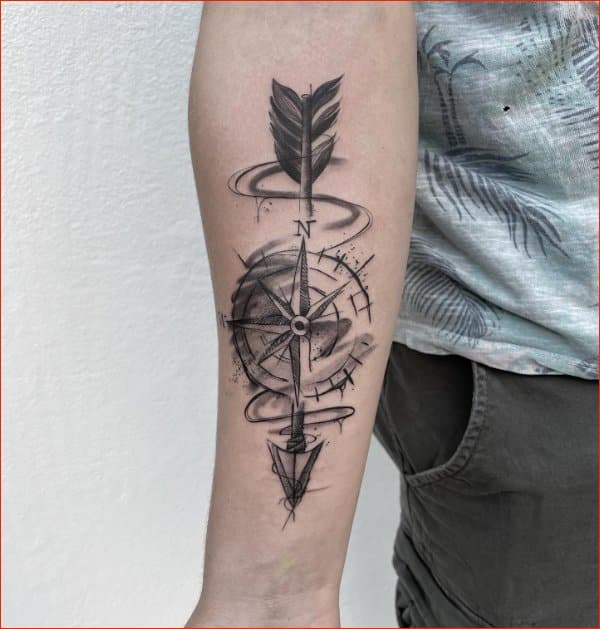 ---
40. An awesome-looking Arrow tattoo idea for men and women.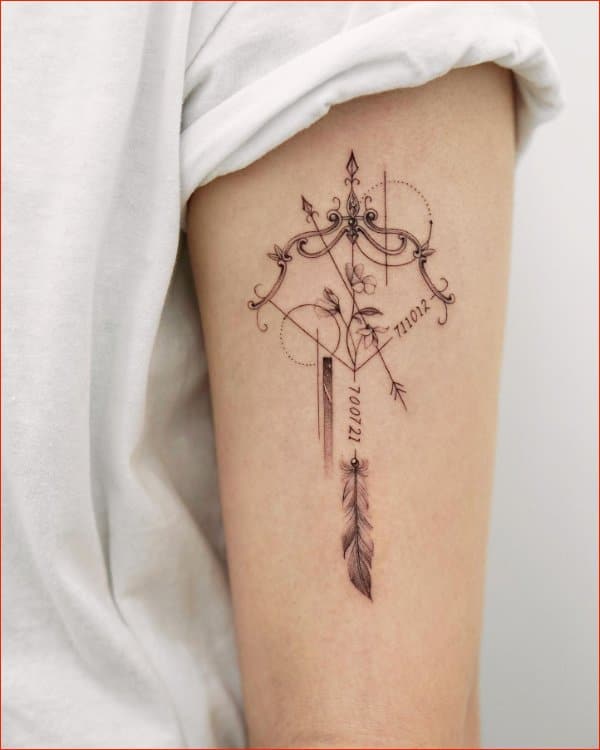 ---
41. Arrow tattoos can be for guys and girls.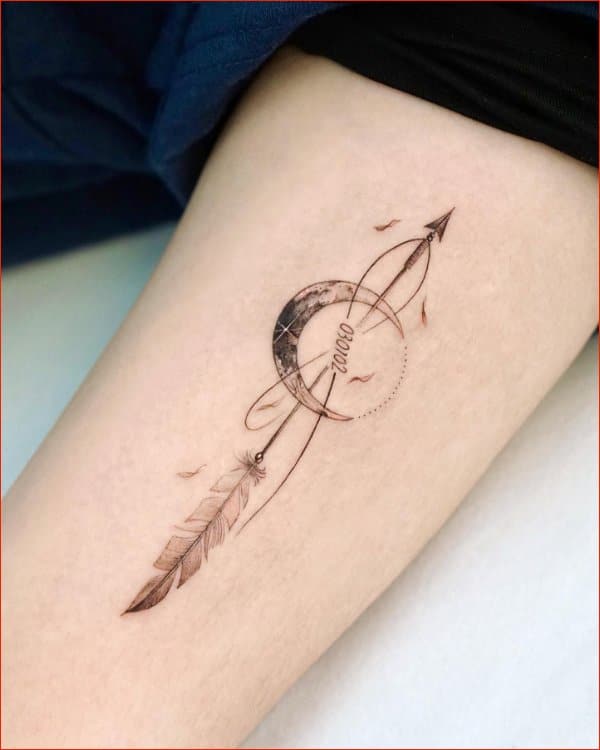 ---
42. An amazing Arrow tattoo on arm.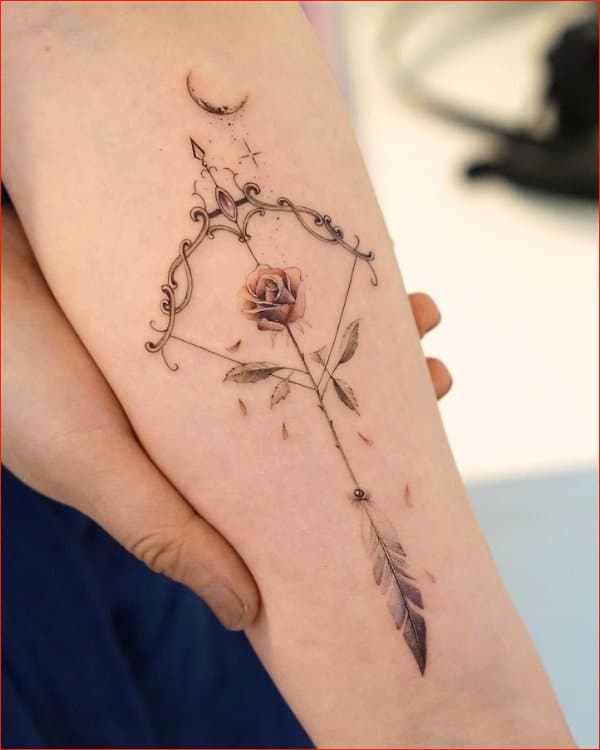 ---
43. Arrow tattoo design on the wrist while sunflower tattoo on thigh.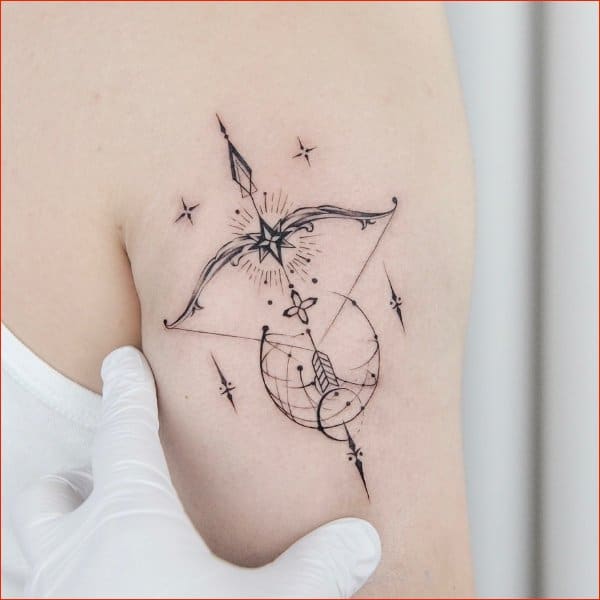 ---
44. A beautiful girl with an arrow tattoo on her wrist.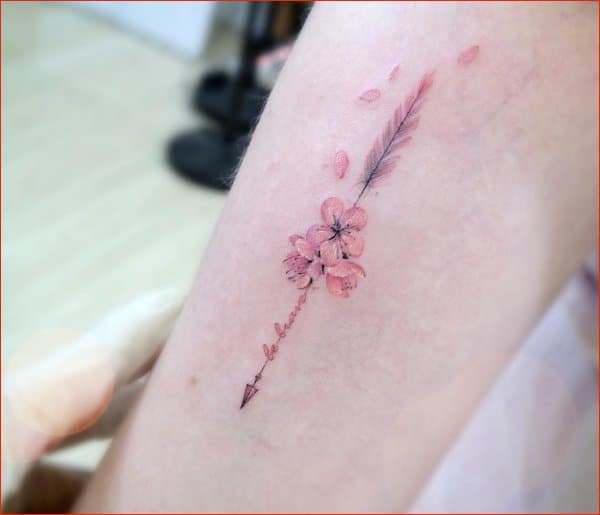 ---
45. Arrow tattoo on wrist.
---
46. Arrow tattoo design on side ribs.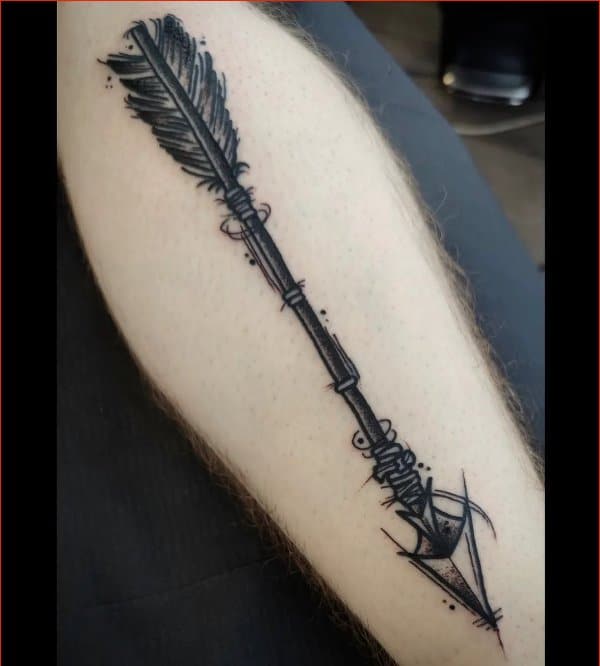 ---
47. A beautiful watercolor arrow tattoo design on arm.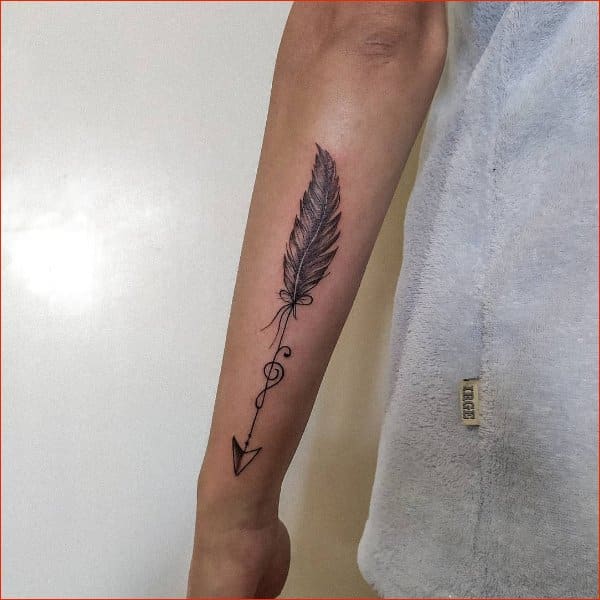 ---
48. Small tiny arrow tattoo on finger.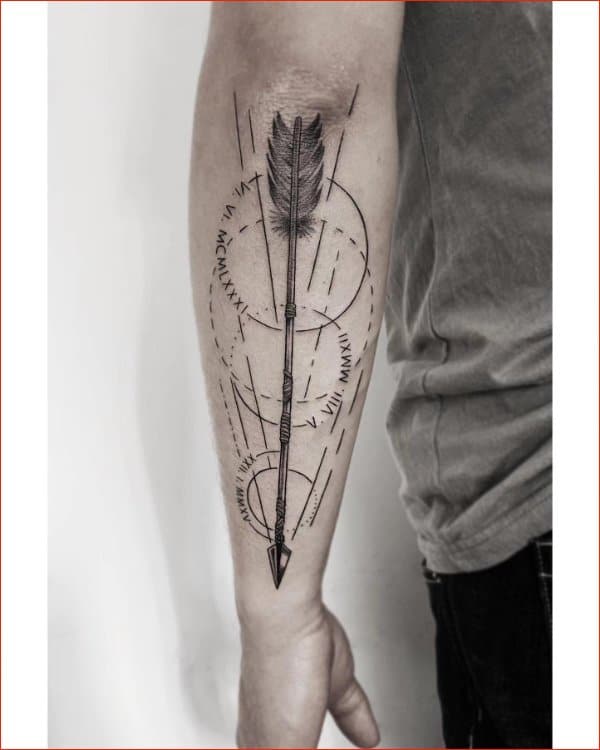 ---
49. Two best friends matching arrow tattoo designs on arms.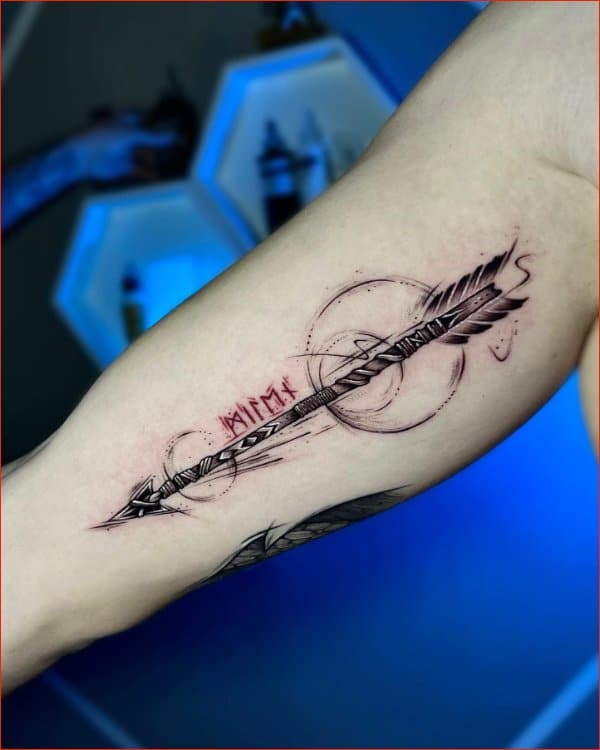 ---
50. An arrow design can be perfect for best friends matching tattoos.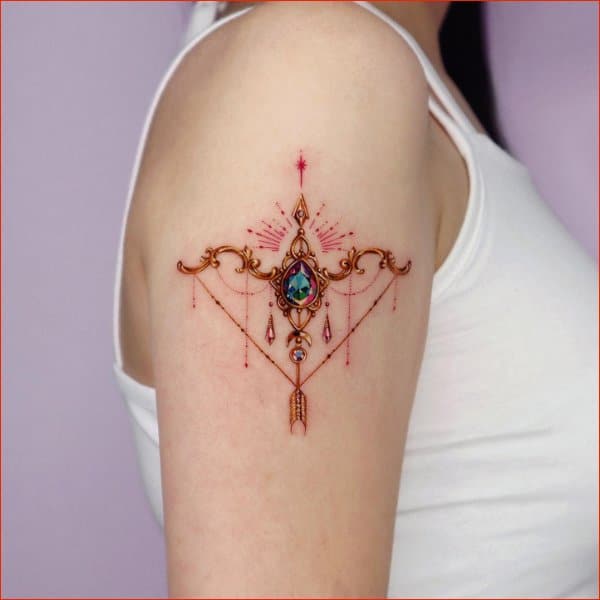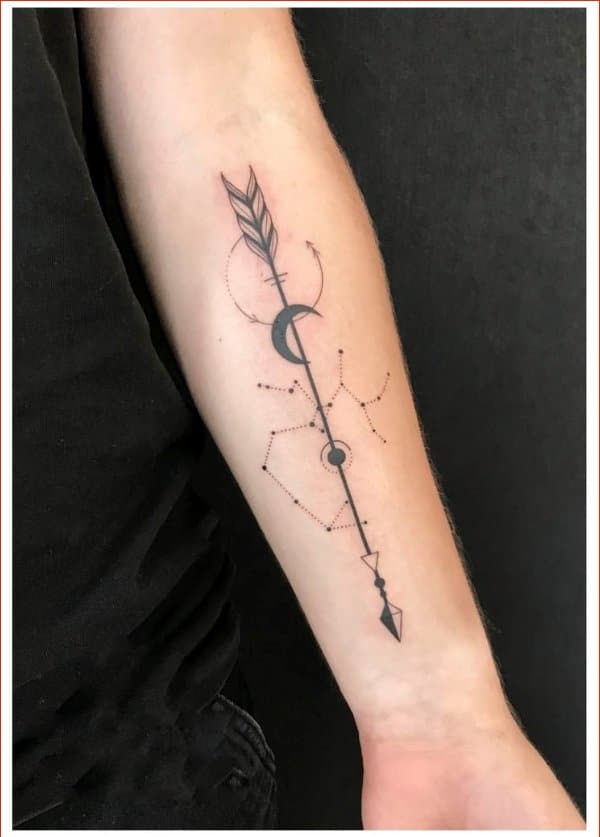 Image credit goes to Pinterest and Tumblr.
Read more about Arrow Here.
These are some of the 50 coolest and most beautiful arrow tattoo designs for men and women both. I hope you like these designs and check out our other beautiful designs gallery.