21. Angel Wings Tattoos on fullback of men. It's an amazing tattoo idea for men to have angel wings tattoos on fullback.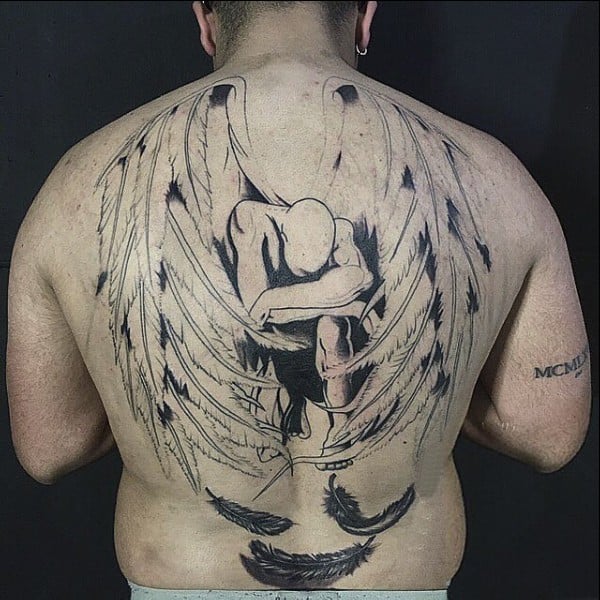 ---
22. Chest tattoos are popular among men. But have you ever thought to get a wolf and a tiger together designed on your chest? See these pictures of chest tattoos for men which have a tiger and a wolf which represent strength, fearless, and courage.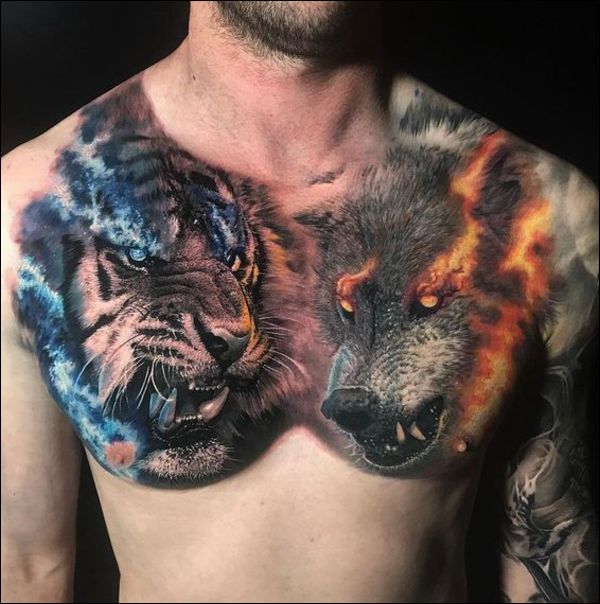 ---
23. Nautical star tattoo designs on the upper arm. I think this one is a Celtic star tattoo design on men's upper shoulder.
---
24. Polynesian tattoo style is a very old tattoo style but it's still an amazing tattoo style and people are crazy about Polynesian tattoos.
---
25. Skull tattoo for men on the hand.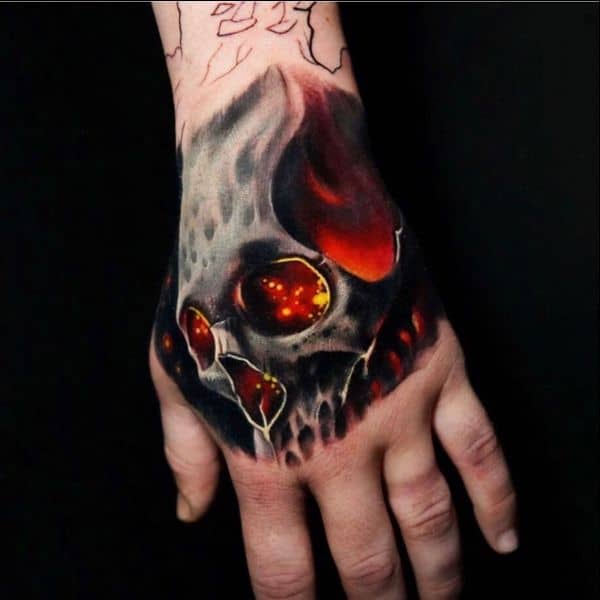 ---
26. Elbow Tattoos for men. As I told you above that these kinds of tattoo designs are popular now and see many people have them on their full sleeves with covering their elbows.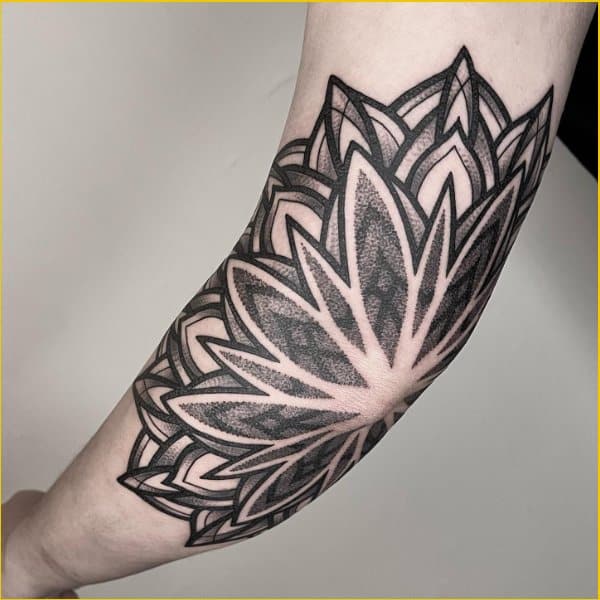 ---
27. Amazing elbow mandala tattoo design for men.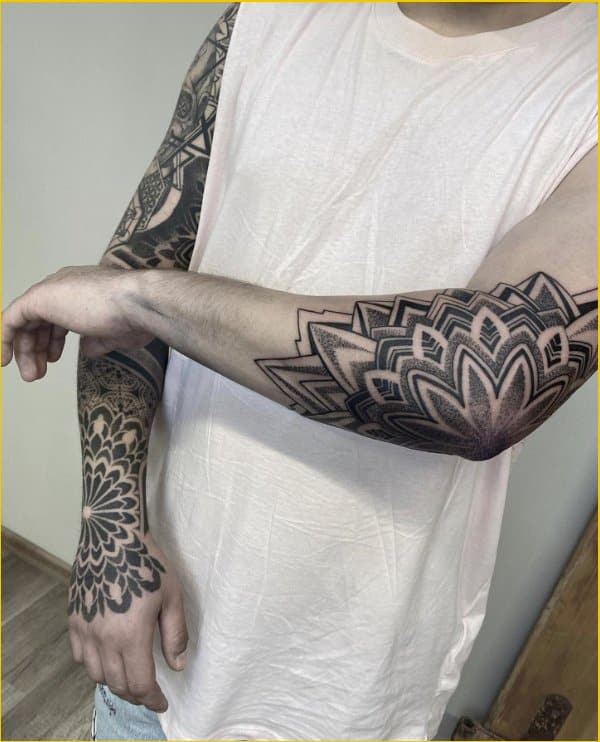 ---
28. Wings tattoo picture for the back.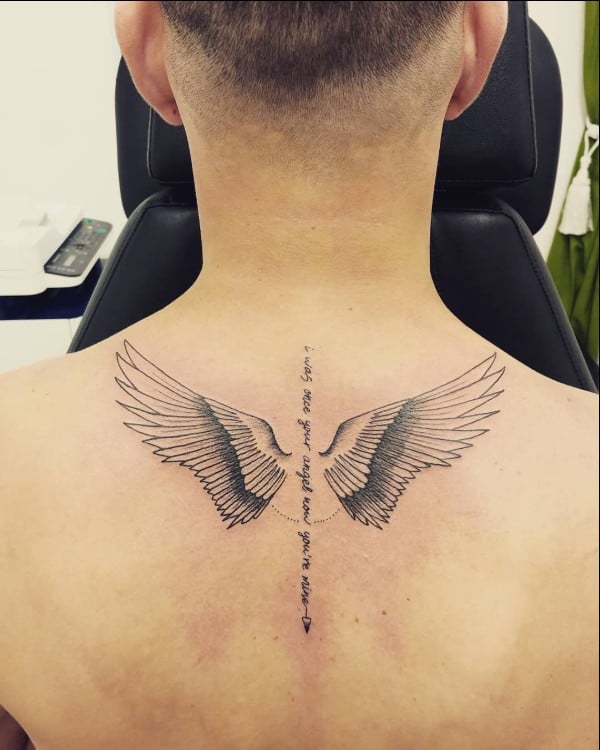 ---
29. Beautiful lion tattoo on hand.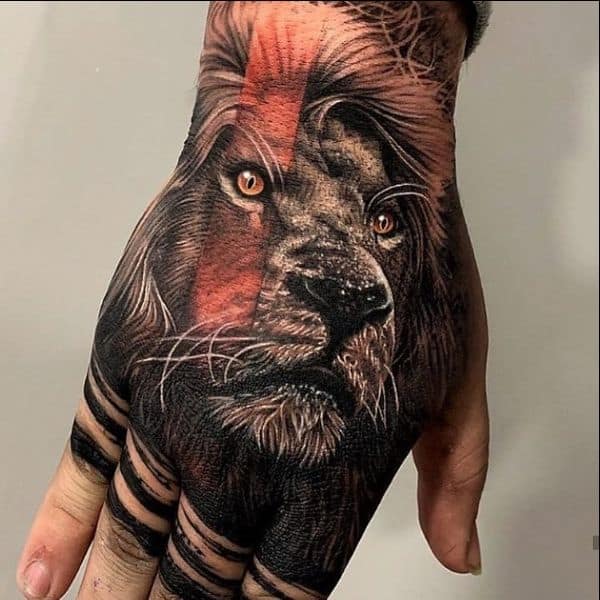 ---
30. Lion is the king of the jungle and when you try lion tattoos you will feel the same power as the king lion have. See this amazing lion tattoo design on men's upper half sleeves.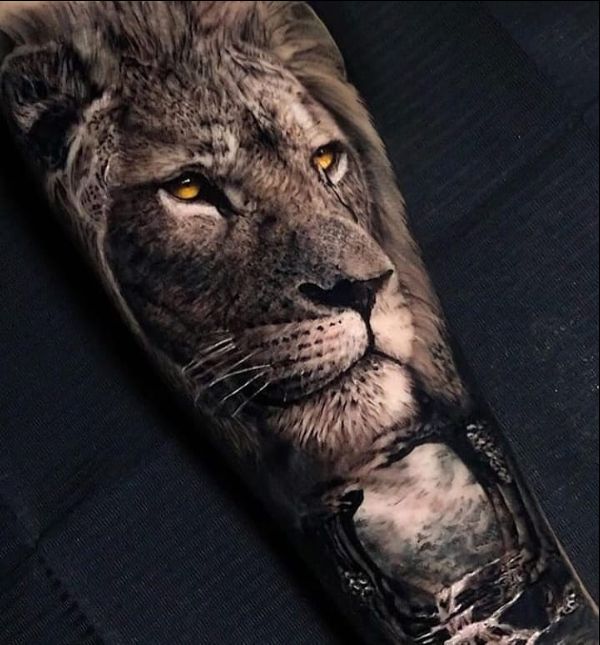 ---