Coolest Skull Tattoos and Designs for men and women
Skull Tattoos: Tattoos have a language that tells us about your personality and behavior. Tattoos represent your thought and attitude. Sometimes it's very easy to understand by seeing your tattoo design what kind of person you are. So it's very important for you to choose a better and more suitable design for your tattoo design if you are thinking to have a tattoo on your body. When someone decides to have a tattoo, it seems and builds him feel tough.
Skull tattoos aren't limited to just men—a lot of women want in on the fun, too! This doesn't mean that they want an exact replica of the same skull tattoo that their boyfriend or husband has, though. More likely, they want something original and cool that suits their own personality and tastes. In this guide, you'll find all sorts of great ideas for women's skull tattoos along with their meanings so you can find something perfect just for you!
What does a skull tattoo symbolize?
Skull tattoos designs and ideas look amazing on both men and women because of the variety of designs available. Whether you are looking for a full skull tattoo or just parts of the skull, you'll find plenty of options to choose from in this guide on skull tattoos designs and ideas.
If you already have some experience with skulls and want to add another design or two to your collection, this guide will show you how to find inspiration and create the perfect design that complements your style without being too over-the-top or causing any contradictions to your personal brand.
It's a very common problem to decide on a cool tattoo design. There are many styles of tattoos presented today. Which Skull tattoo designs are the coolest tattoo design. which have some special meanings. Like skull tattoos associated with fearless. However, skull tattoos designs may be understood as rigid or powerful. the skull has long been considered as the vessel of the soul or wisdom of ancestors.
If you live life by your own rules go for a skull tattoo and enhance your personality. A skull is synonymous with danger for a long time. So in the tattoo world, it gives a unique meaning. But it cannot be taken as the symbol of death.
Skull Tattoos Designs Ideas and Meaning
Your skull tattoo design can say as much about you like any other type of tattoo. Skull tattoos are great for men and women, and they can be easily incorporated into your other tattoos and body art designs. We've compiled some of the most popular and amazing skull tattoos here so that you can see what ideas are out there, or maybe even use them to inspire your own creation.
Skull tattoos can help your thought to come alive and your fearless attitude. Skull tattoos can be more creative with other designs and symbols. You can make experiments with colors to make your design different. There are a lot of such combinations which can spark your skull tattoo. today, skull tattoos are so popular that people may love to have skull tattoos just for their cool looks.
Skull Tattoo Design
Skull-shaped tattoos are one of our favorite designs; they have a certain spooky, dark vibe that seems to echo with danger. While we personally love skull tattoos, we also know that some people don't really like them—the eyes are sometimes regarded as too big or dead, so it might be worth your while to do some research before getting a skull tattoo inked onto your body.
There are many kinds of skull tattoo categories like Tibetan skull, Sugar skull, rock 'n' roll skulls, etc. They come in many sizes, colors, and shapes. Skull tattoos can be mixed with some of the other designs like crows, snakes, roses, or many more other designs as shown below in tattoo pictures of skulls. Here we have collected some beautiful skull tattoo images for you :
1. It's rare that you are looking for skull tattoos for your leg but look at this design and it seems to be perfect for your leg.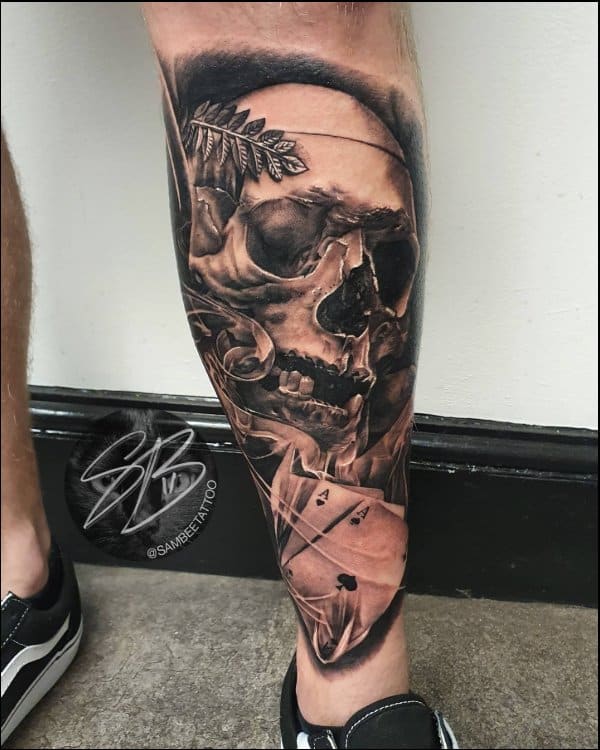 ---
2. This skull head tattoo looks very appealing and symbolic for both men and women. It can be more beautiful by using some tribal stuff or layers in it.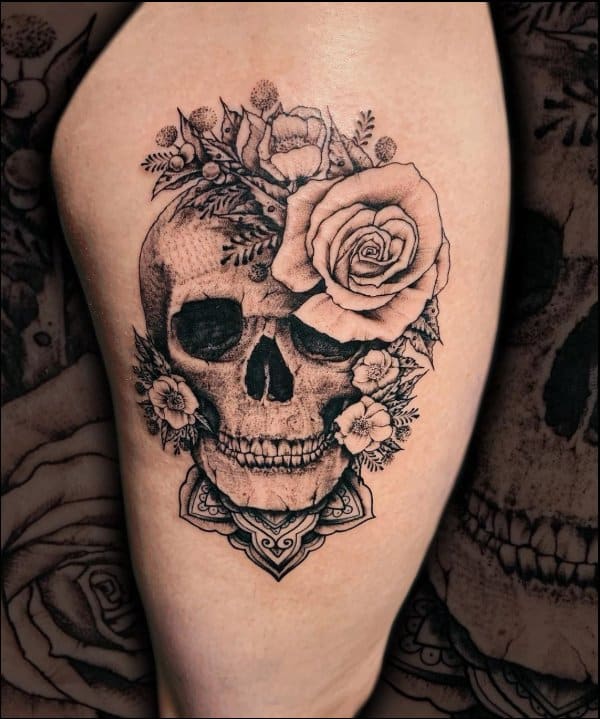 ---
3. This man wears a skull tattoo on her leg showing it's symbolic of a badass brave spirit.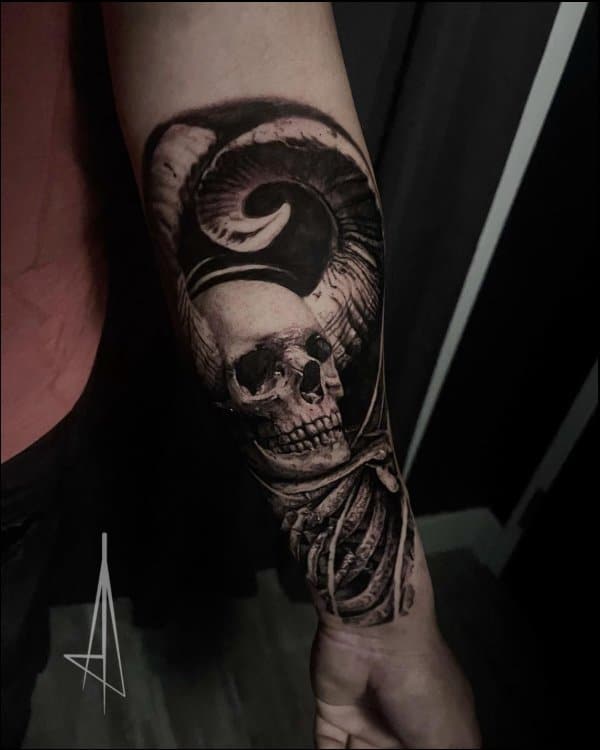 ---
4. Skulls can be used to express the time of someone's death.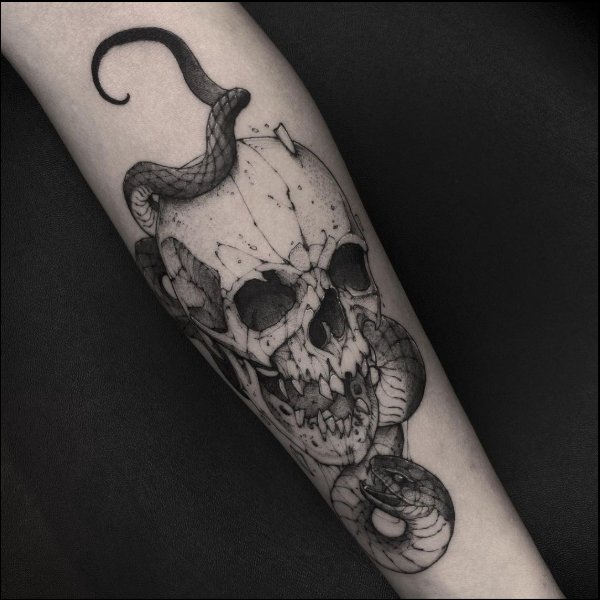 ---
5. Skull tattoo on the chest with butterflies.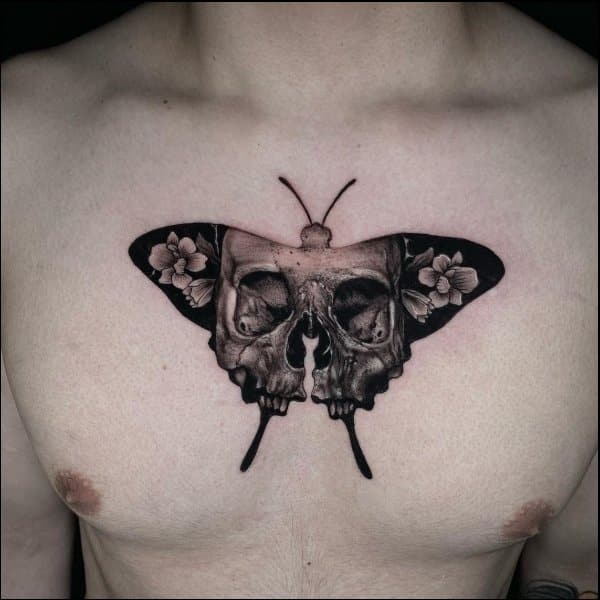 ---
6. Skull tattoo design on upper half sleeves with butterflies and flowers for women.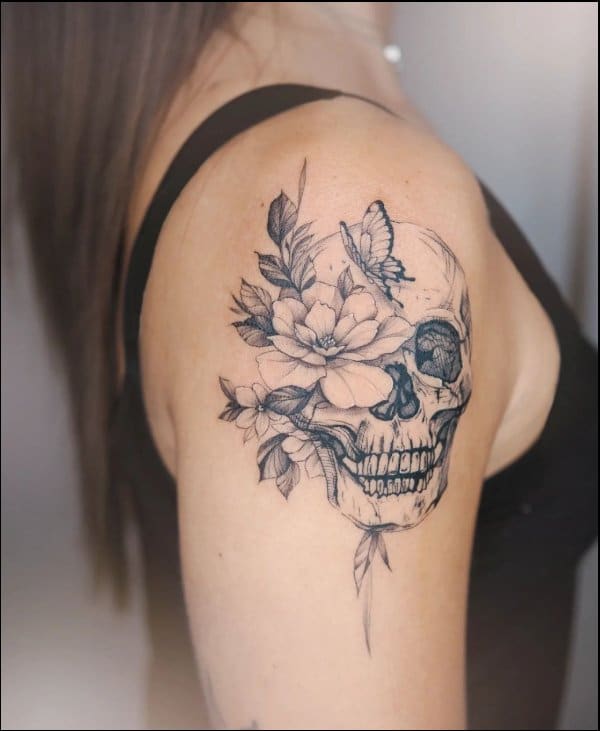 ---
7. A simple but unique skull tattoo design.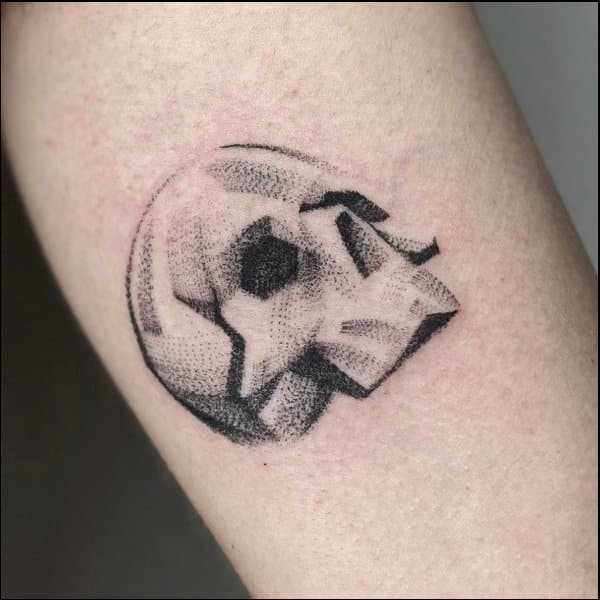 ---
8. Skull with Rose Tattoo
Roses are often depicted in skull tattoos to symbolize beauty in death. Combined with a rose, skull tattoos can take on an added meaning of everlasting love. But paired with other symbols or images, roses create a truly one-of-kind design that makes each skull tattoo unique to its wearer. Check out our gallery of rose skull tattoos for ideas on how you can use these two themes to create your own custom design.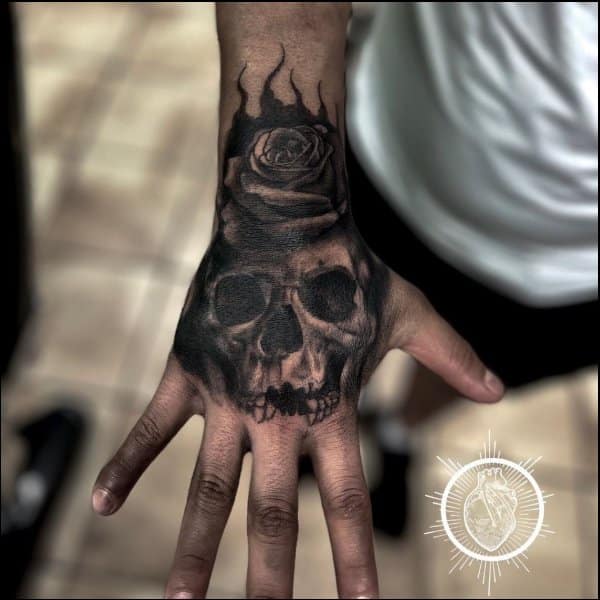 ---
9. Getting a skull tattoo design like this on the back is also great for men and women.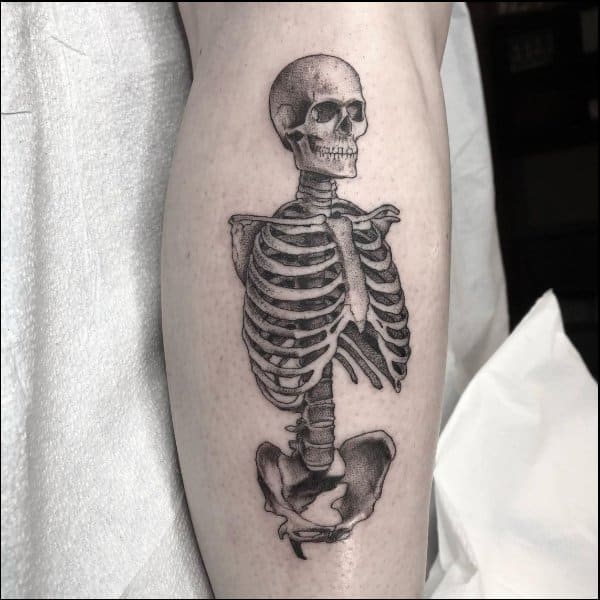 ---
10. Black and grey 3d skull tattoo design on the shoulder.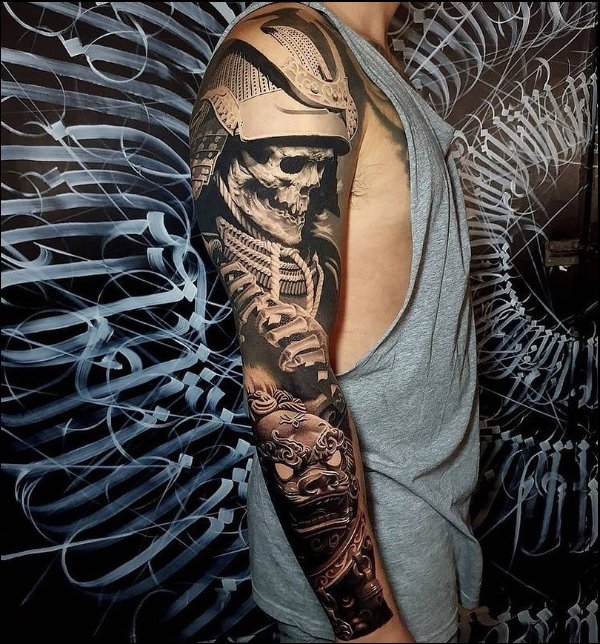 ---
11. This can be an amazing skull tattoo design so we add this skull drawing design here that anyone likes and chooses for his/her tattoo design. Check out this full back skull tattoo design which look amazing.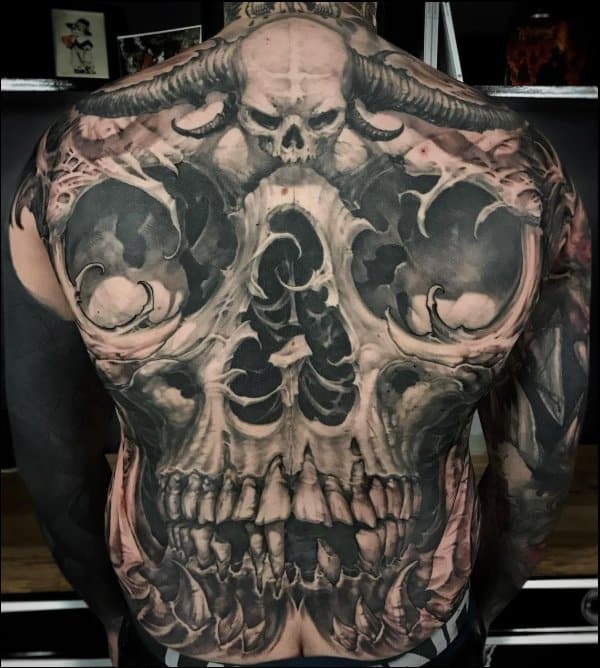 ---
12. A simple pirate Skull tattoo design on the bicep.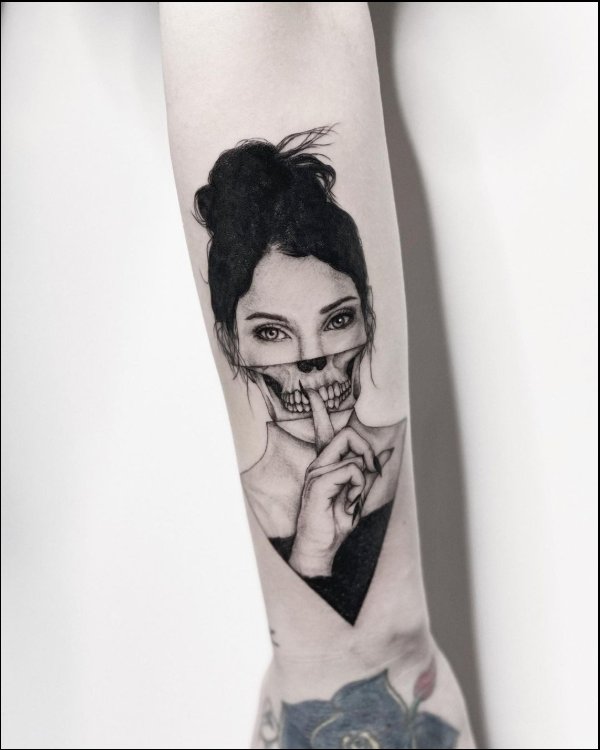 ---
13. Branded Skull with Wings Tattoo
One of our newest categories, we think you'll be pleasantly surprised by what we have to offer. Skulls with wings are one of those skull tattoo designs that have become trendy in recent years. In other words, we should see more of these with time! If you like skulls or wing tattoos then you will love these new additions to our growing collection.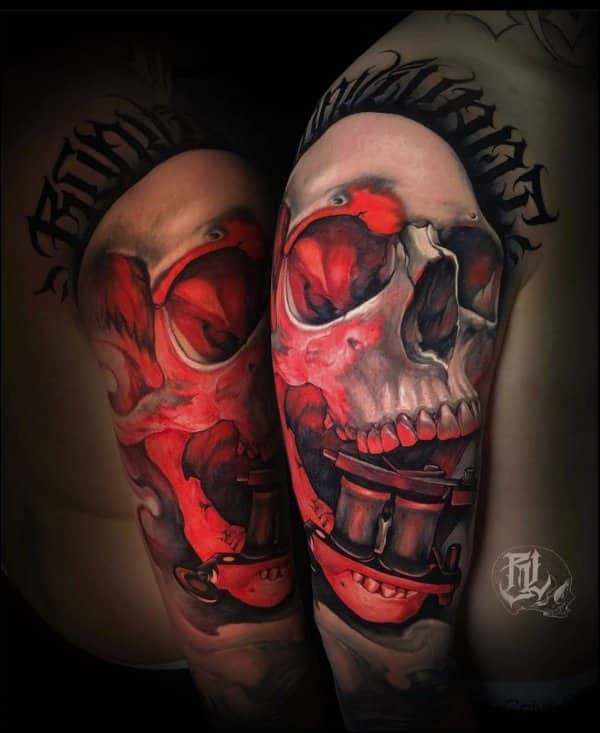 ---
14. A candy Skull tattoo design which is not so popular but these are good as simple designs.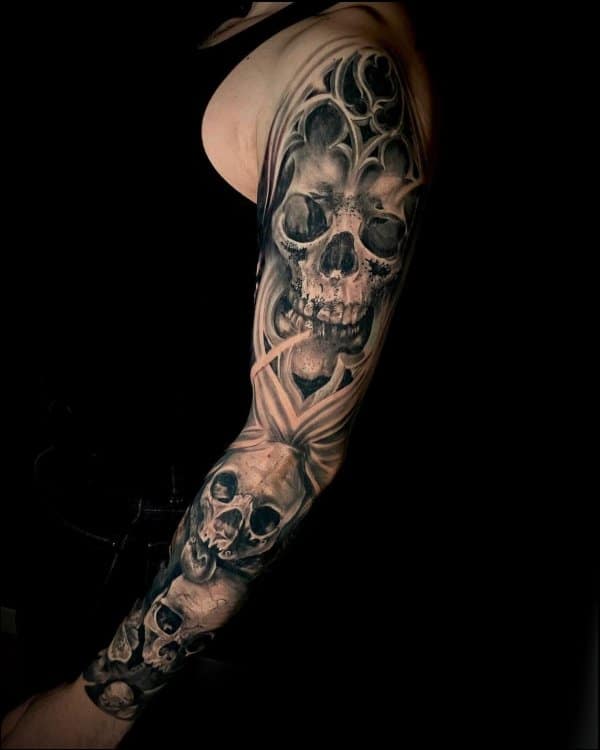 ---
15. Geometric Skull tattoo design with a rose on the forearm.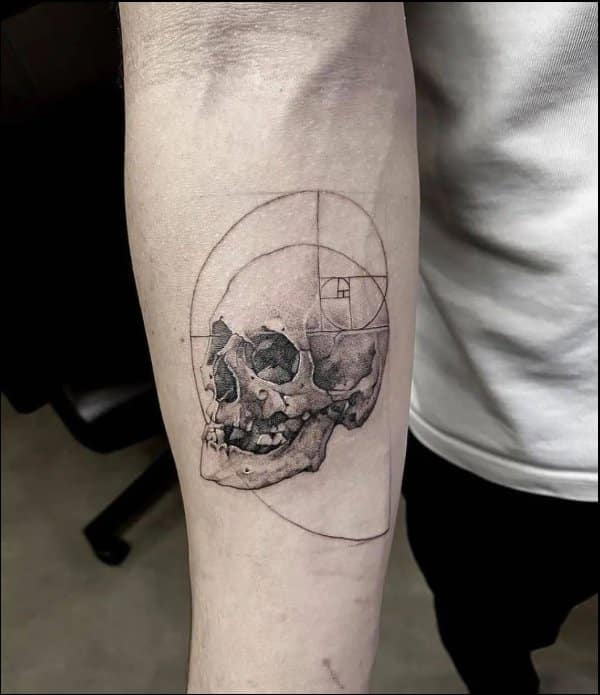 ---
16. Belfast Skull tattoos design looking awesome.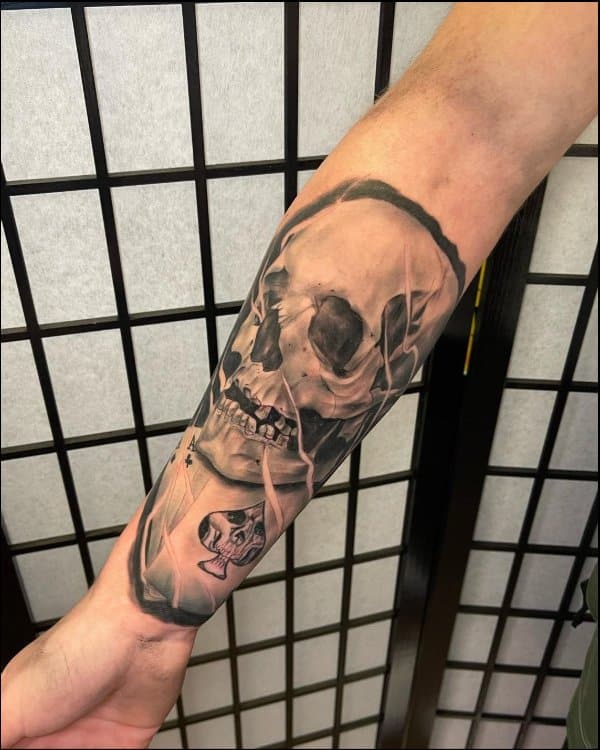 ---
17. Black and Grey two male and female skull kissing tattoo on back.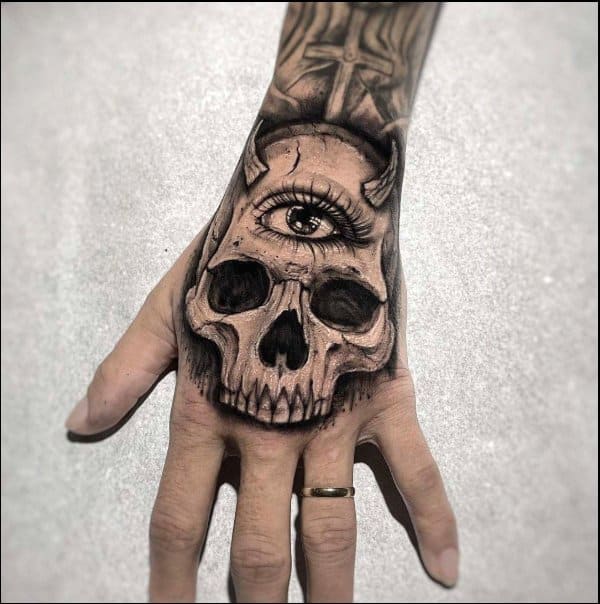 ---
18. An amazing skull tattoo on the chest.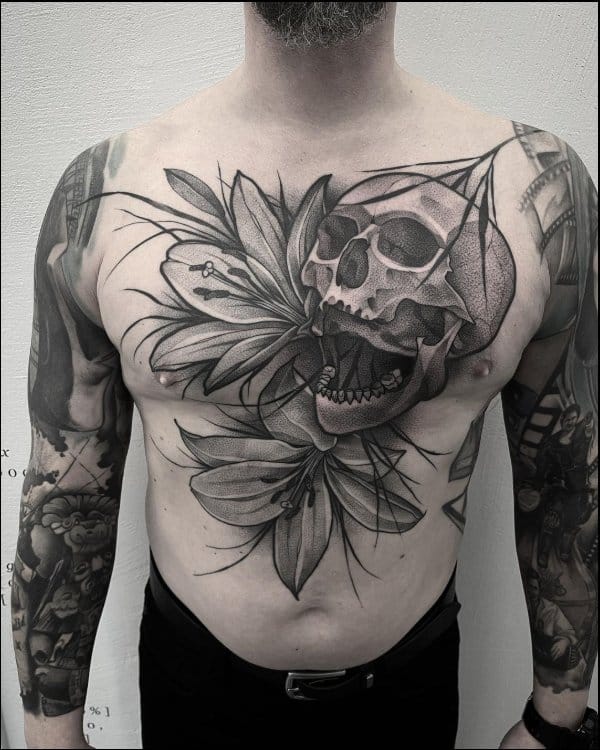 ---
19. Skull tattoos can be used as cover-up tattoos like this covering a part of the sleeve with these designs.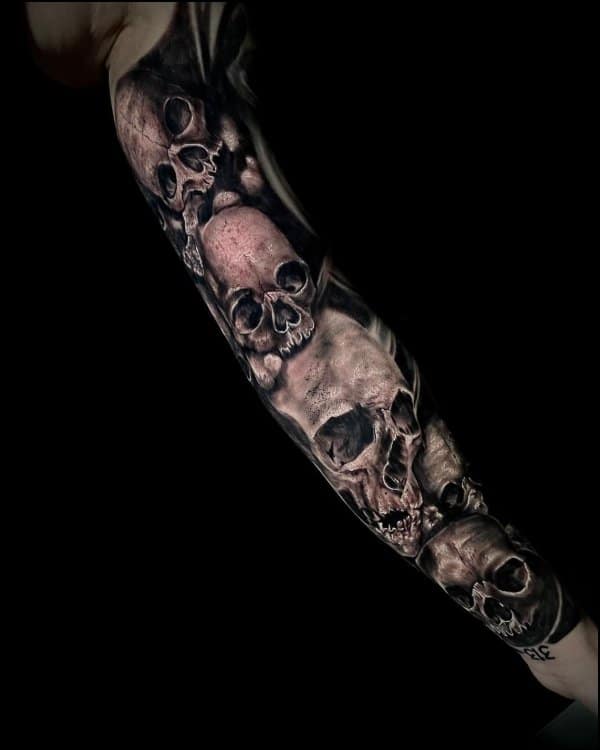 ---
20. A cool skull tattoos design on the full-back cover with eyes.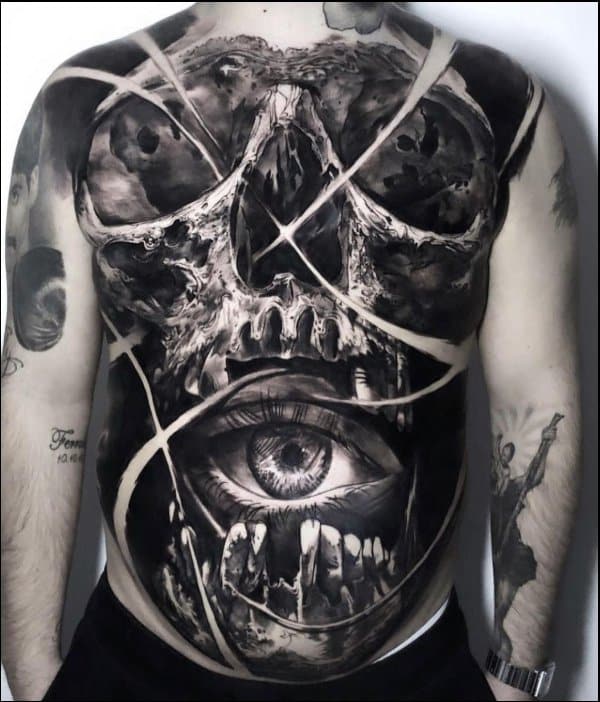 ---
21. A sugar skull tattoo design on the upper back with roses.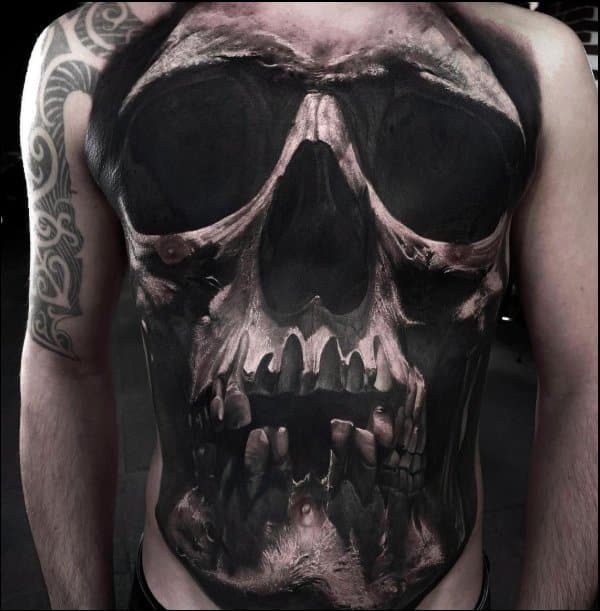 ---
22. Take a look at this dangerous pic of Skull tattoo design which is made upon the chest.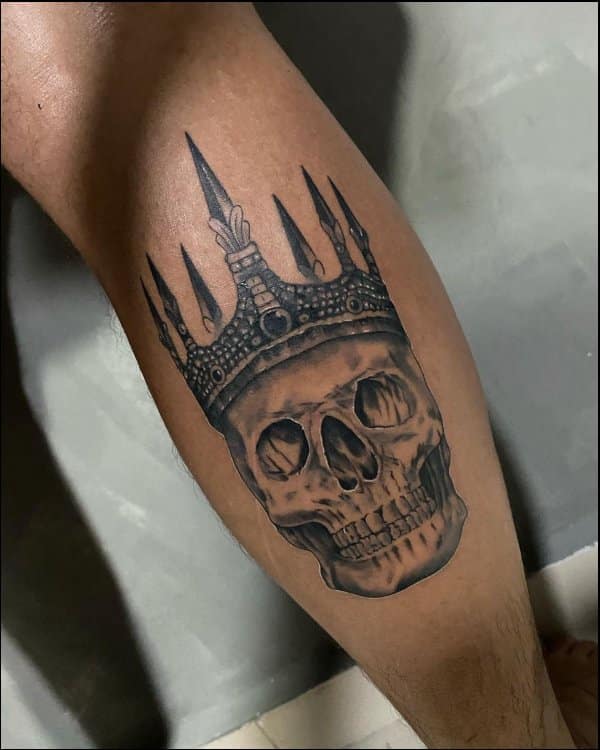 ---
23. Black Skull-like Halloween kind tattoo design on the upper back shoulder of men.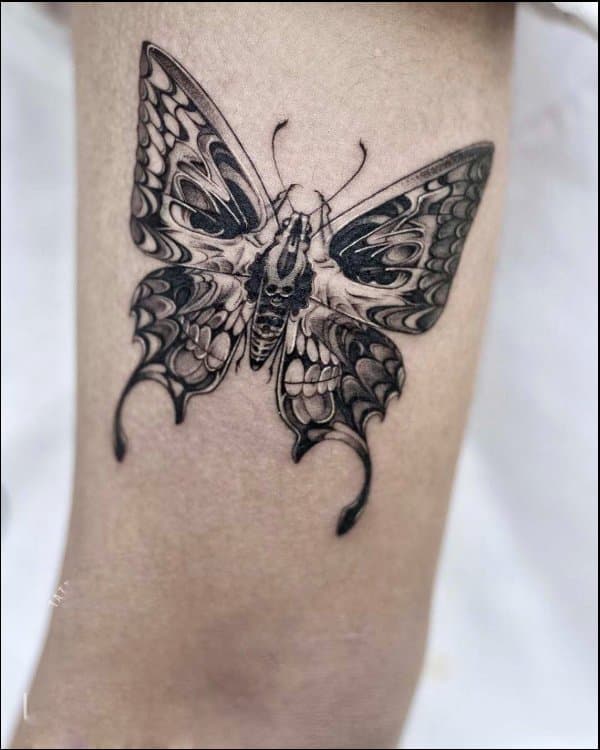 ---
24. Awesome Skull tattoos design on side ribcage of a man.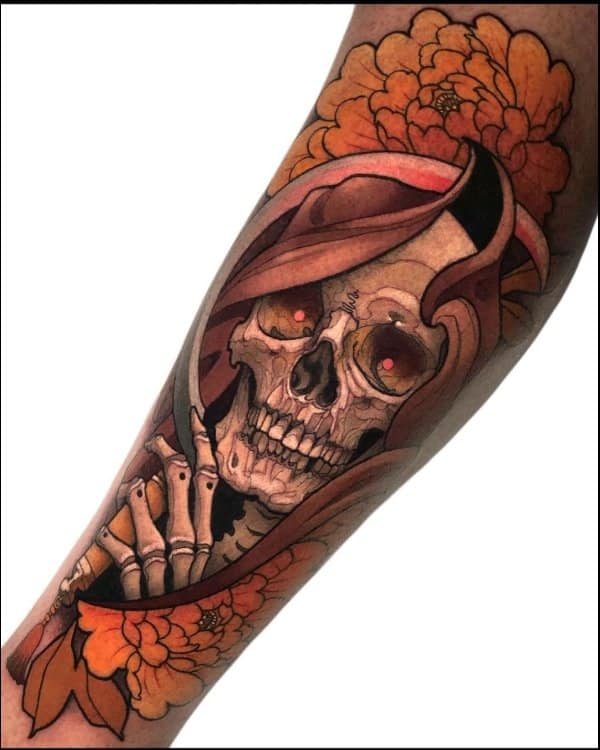 ---
25. Two lovely couples of skull kissing and butterfly with roses on the back.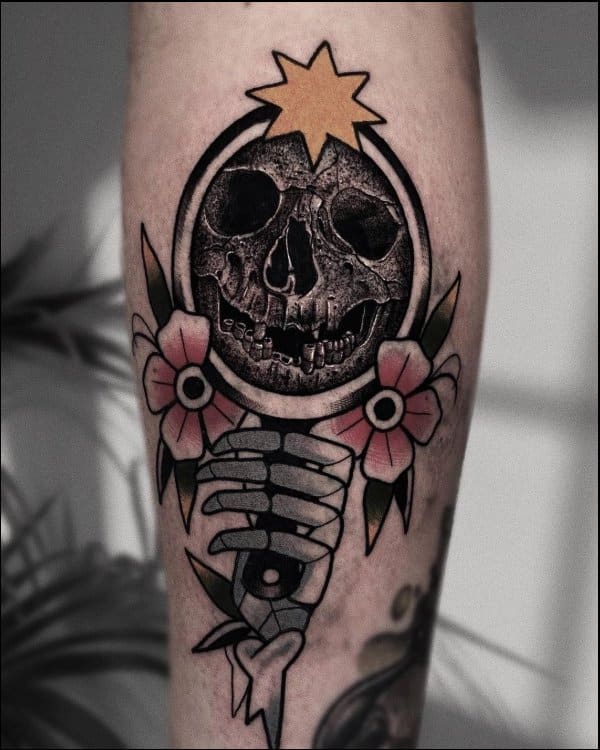 ---
26. Amazing 3d Skull tattoo design on hand,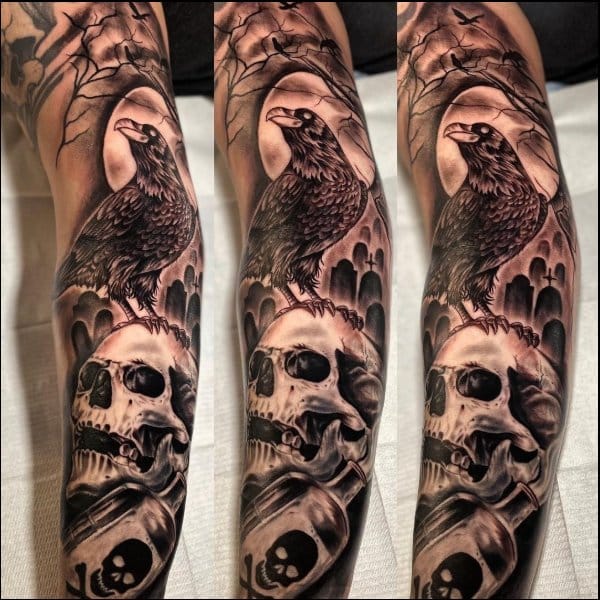 ---
27. five skulls images on the back of women.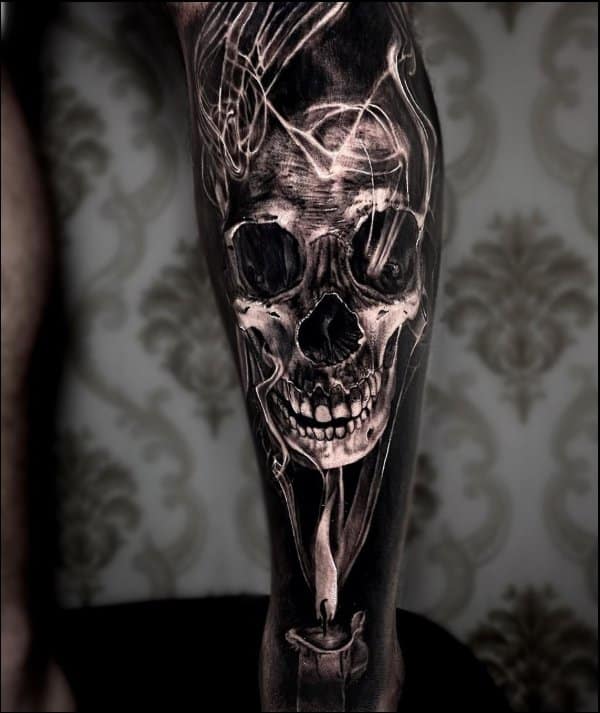 ---
28. Small sugar skull tattoo design on wrist. These kinds of designs can be used behind the ear as well for girly-style tattoos.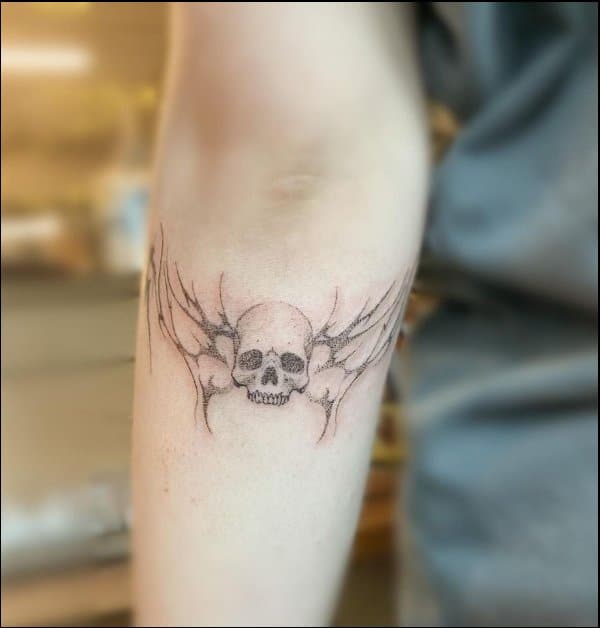 ---
29. Lame skull tattoo design on hand. Harley Davidson riders have these kinds of tattoos all over their bodies.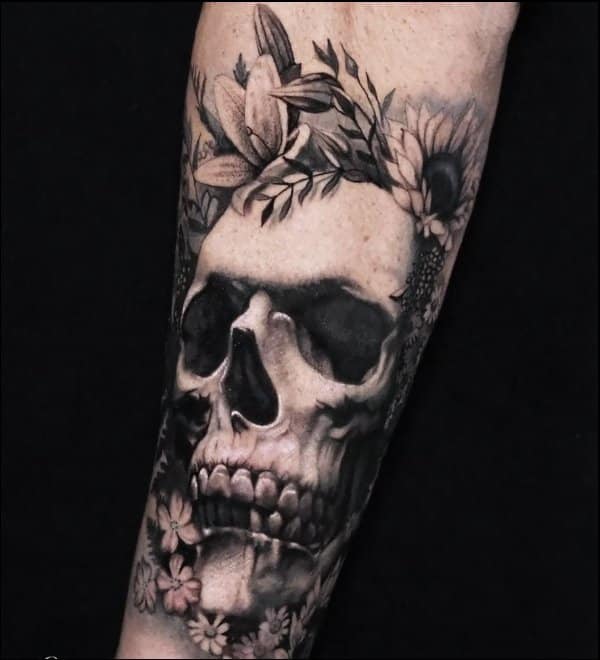 ---
30. Koh Phangan Skull tattoo on head.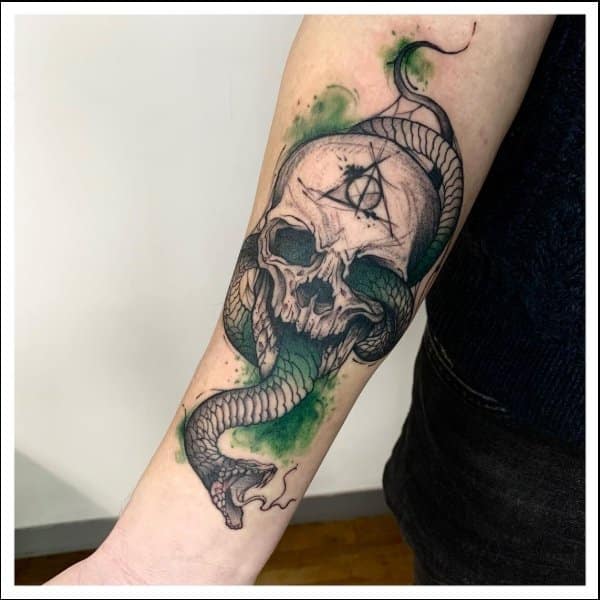 ---
31. Koh phi Skull tattoo on half sleeve.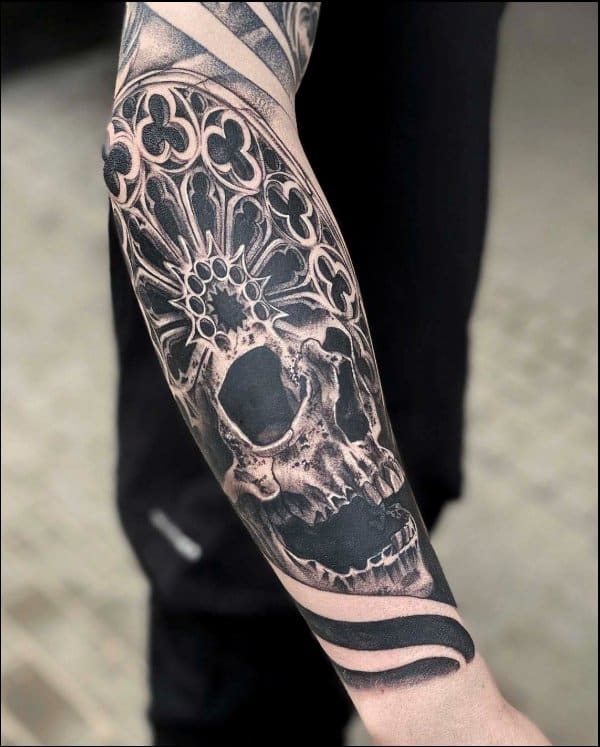 ---
32. Small Cross Skull
Skull tattoos have been popular among men and women as a way to exhibit their daring, courage, rebelliousness or individualism. Small skull tattoos give you a chance to show off your rebellious side. Its small size makes it easy to hide if needed, but also gives you room to experiment with bigger ideas in case you decide that you're ready for them. Either way, it's great for any man or woman who wants to show off their tough side.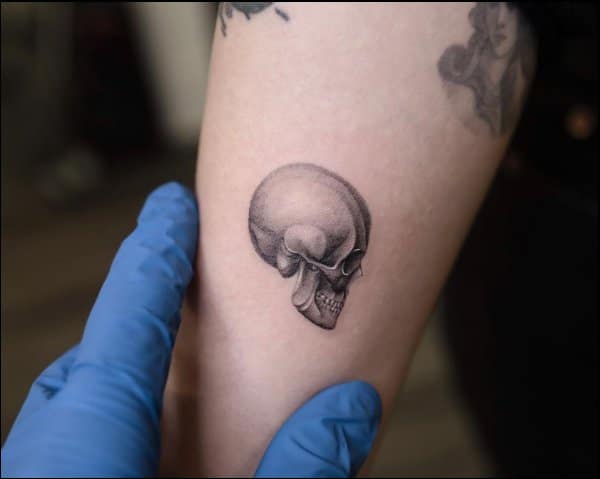 ---
33. An animal skull tattoo designed for men and women.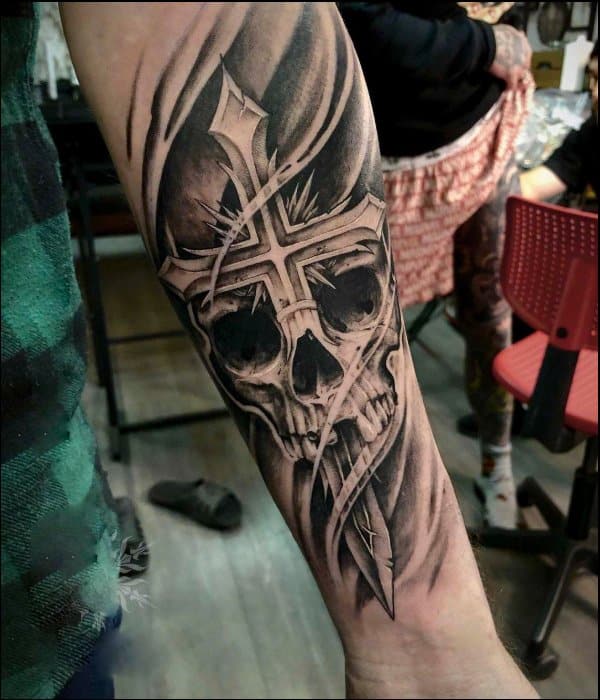 ---
34. Realistic Skull tattoos with flames. It's looking like it's burning with red fire on the inner bicep.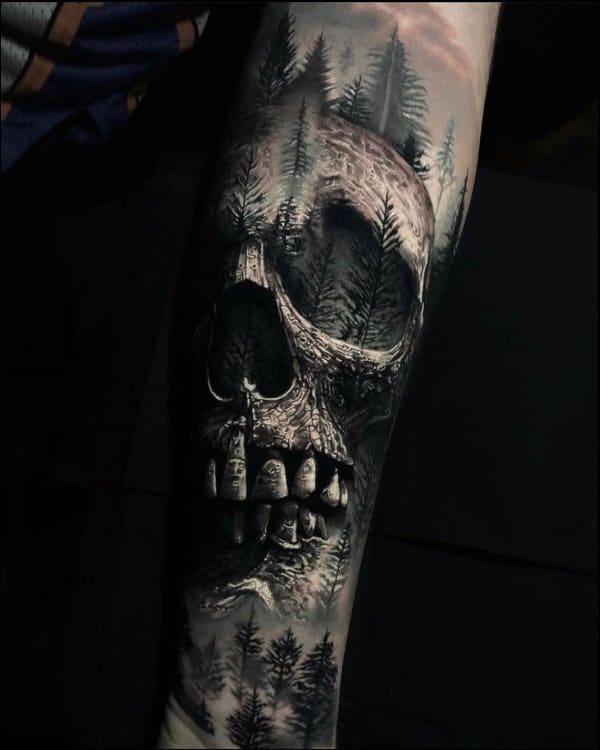 ---
35. Realistic 3D Drawing Skull
This skull tattoo design is a great piece because it's 3D realistic but still maintains a bit of an edge. If you want to get a badass tattoo that's cool, unique, and not so over-the-top dark or gothic, consider getting one of these. The best part about it is that you can make it your own in terms of what color/colors you choose; if you want more black on there, do it!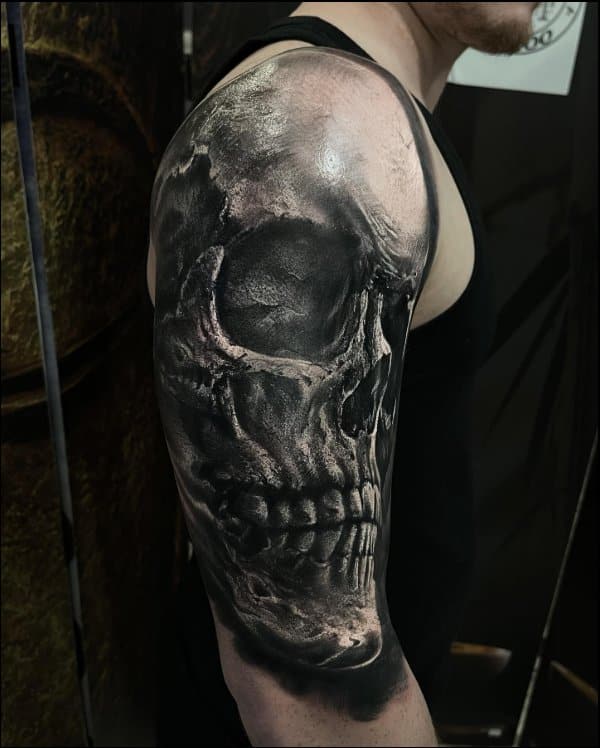 ---
36. A black simple skull tattoo design wearing a blackhead top hat.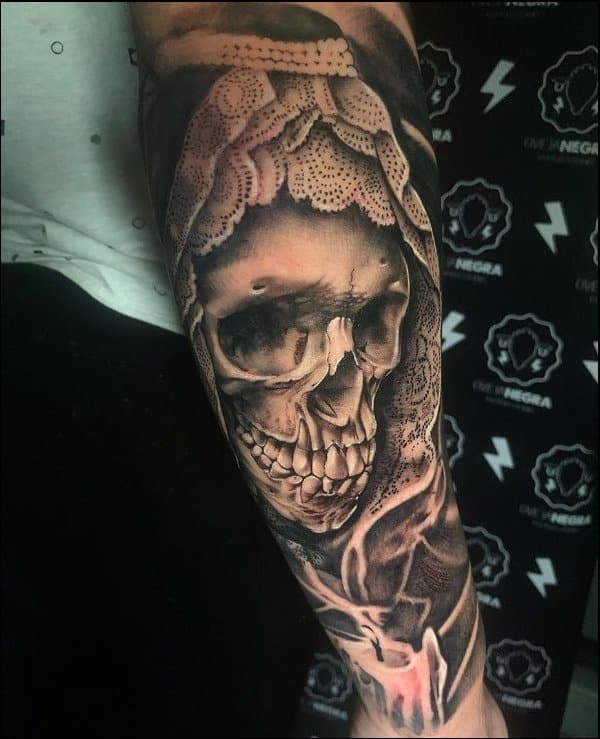 ---
37. Skull tattoo design with meaningful quotes can be the best idea for getting a tattoo design.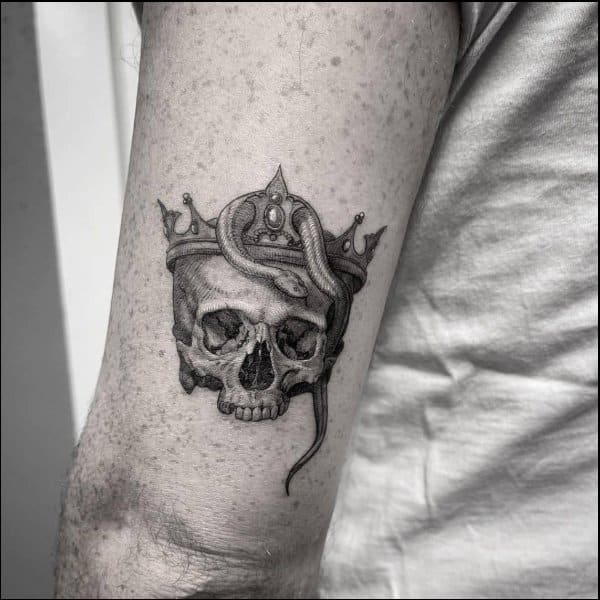 ---
38. A Mahican skull tattoo on the right arm using watercolor style tattoo ink.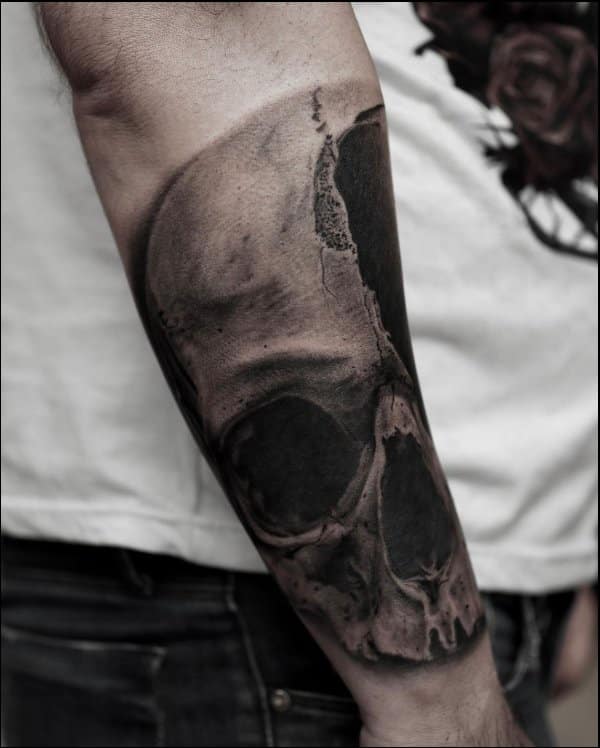 ---
39. A tiny cross bone small skull tattoo design that is a symbol for danger.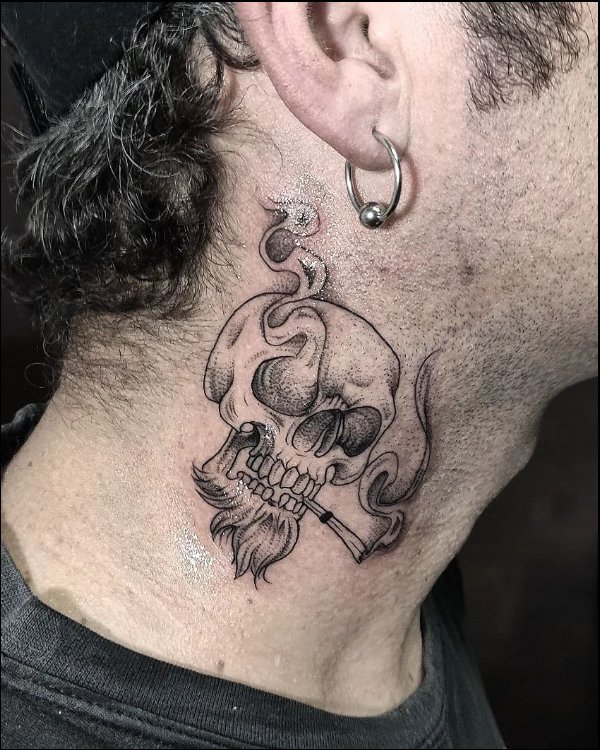 ---
40. This one is a unique style of skull tattoo that completes both full sleeves and chest.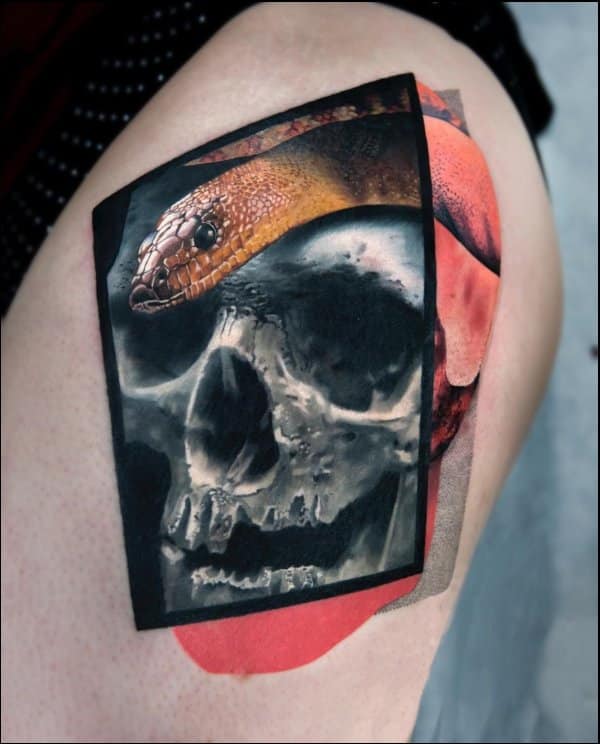 ---
41. vector skull tattoo design on sleeve.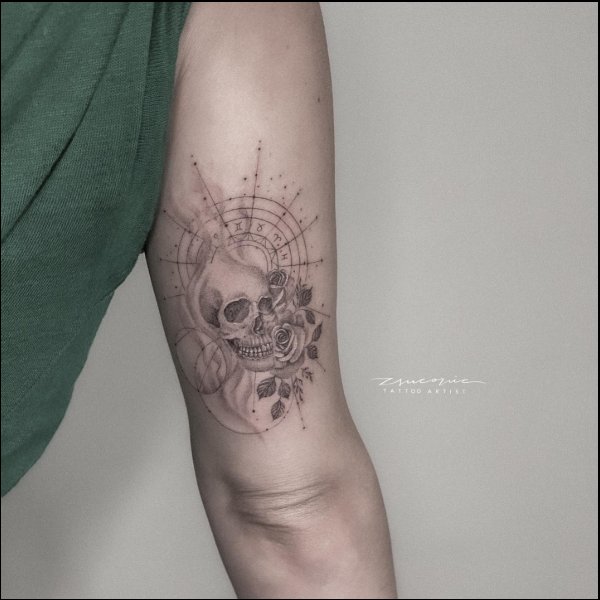 ---
42. A skull can be used to express a change in lifestyle, or give up a particular practice or outlook.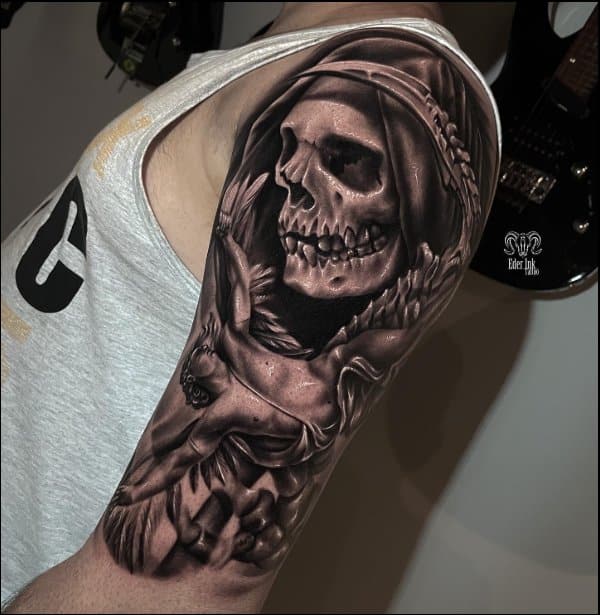 ---
43. Skull tattoo design drawing for free. This design can be a perfect skull tattoo design for the back.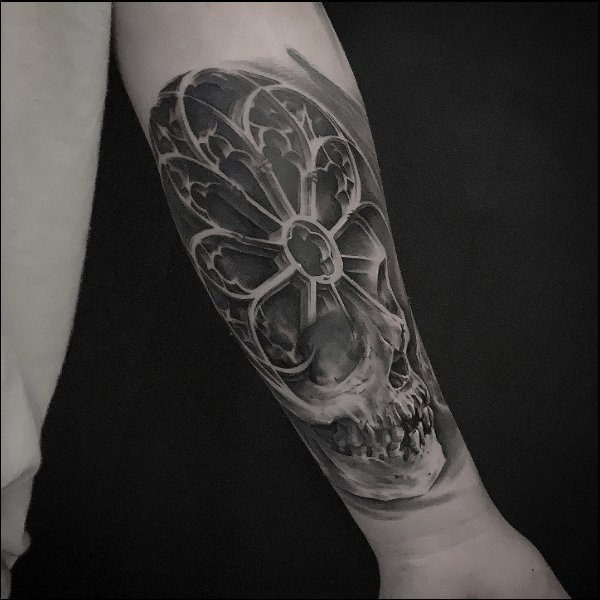 ---
44. Skull tattoo with time used to represent the death time of any related person. It's used for someone's memory.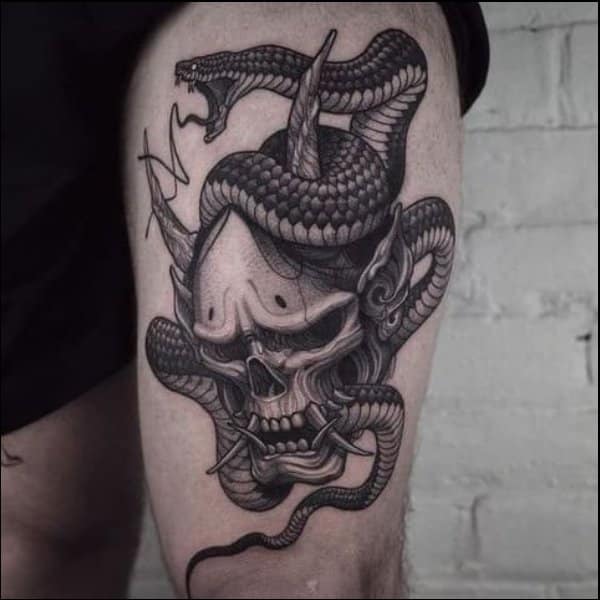 ---
45. A simple skull tattoo design on hand.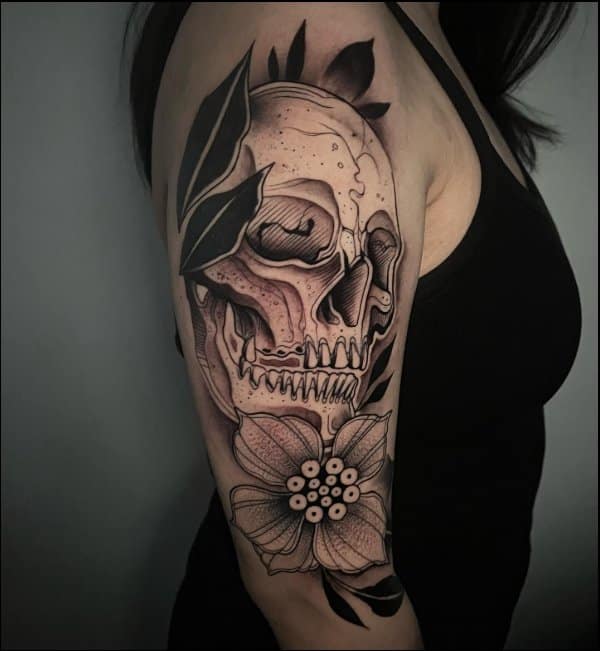 ---
46. Skull tattoo looking on forearm very classic and colorful.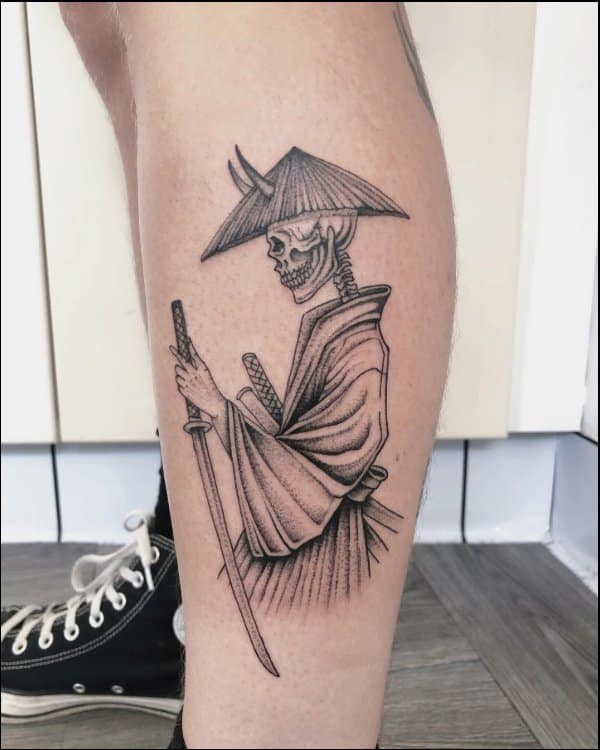 ---
47. skull tattoos in the world, mostly as ninety-nine percent are inked on the arms.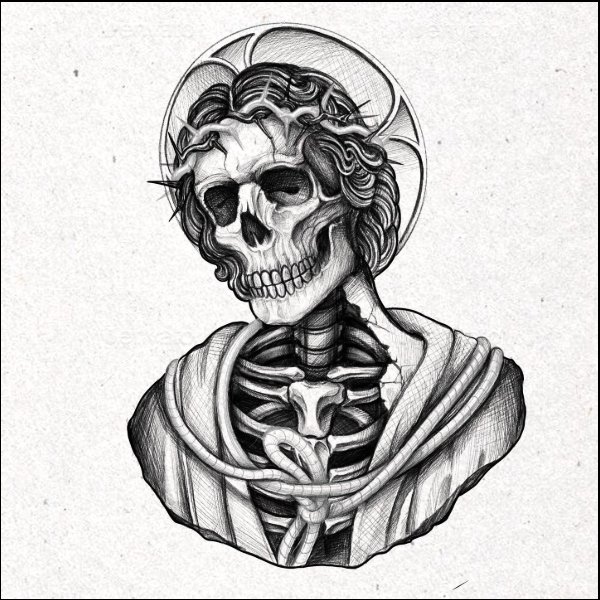 ---
48. A watercolor using skull tattoo design on shoulder.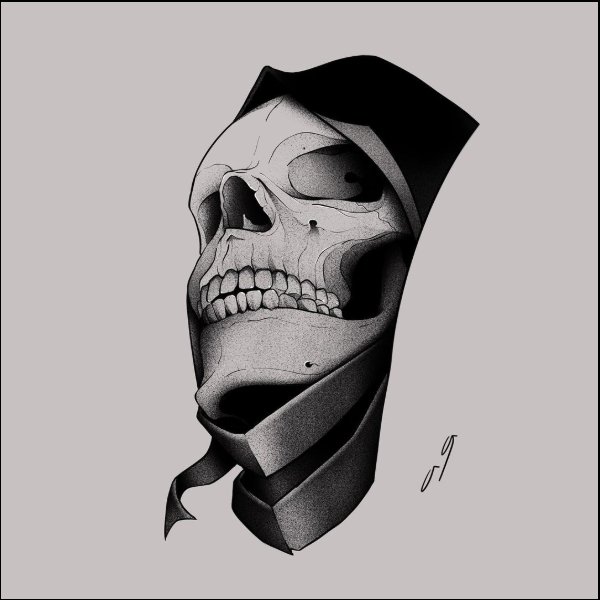 ---
49. Full sleeve covered with skull tattoo with roses and ships is the symbol of a pirate. Skull tattoos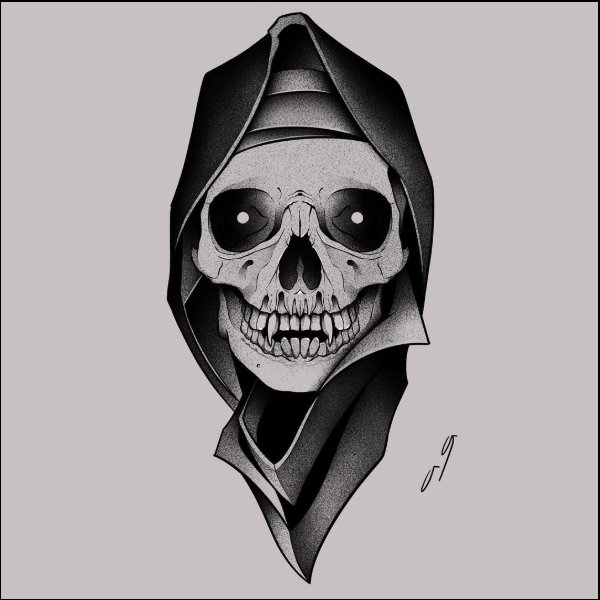 ---
50. A beautiful Mexican skull tattoo design on the thigh.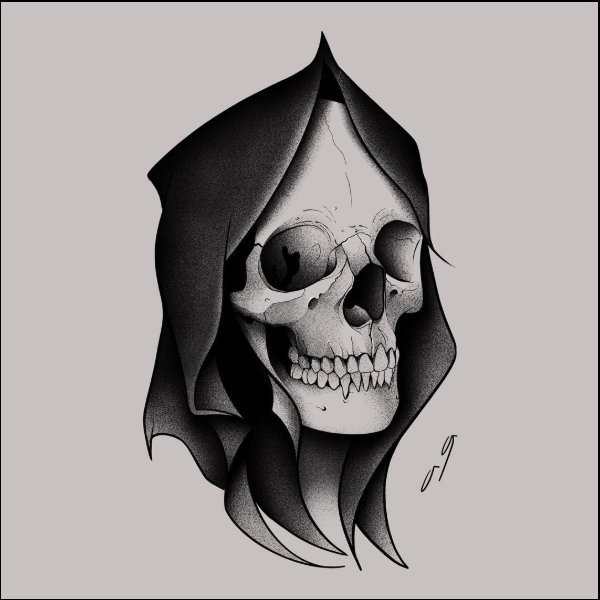 ---
51. An American-style 3d skull tattoo design.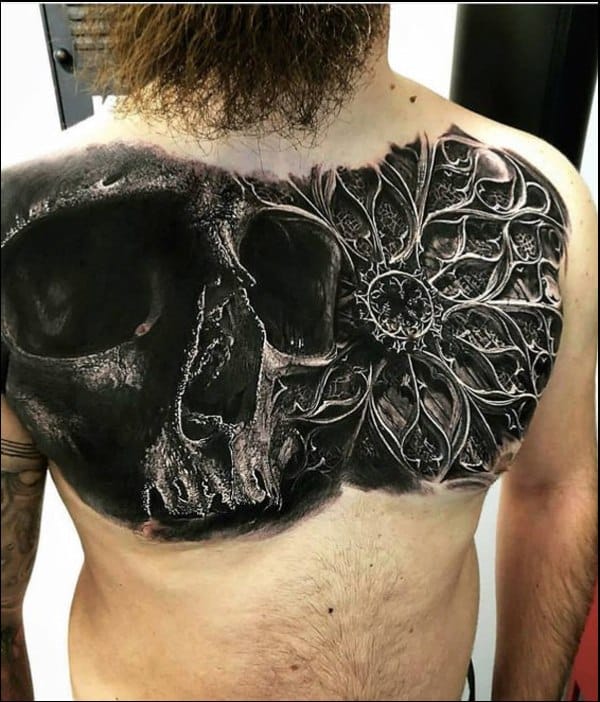 ---
52. A Japanese skull tattoo design on half sleeve.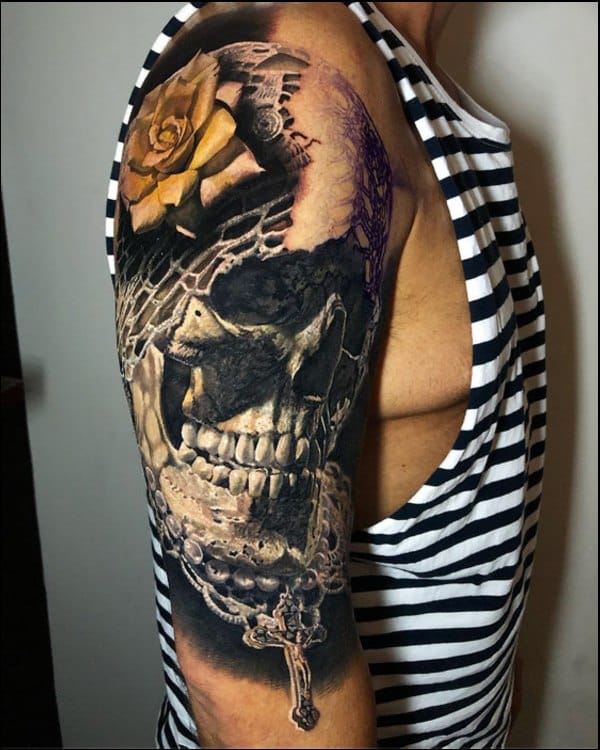 ---
53. This man wears a black and gray skull tattoo design where eagles are flying. This type of large skull tattoo design should be on the upper half sleeve.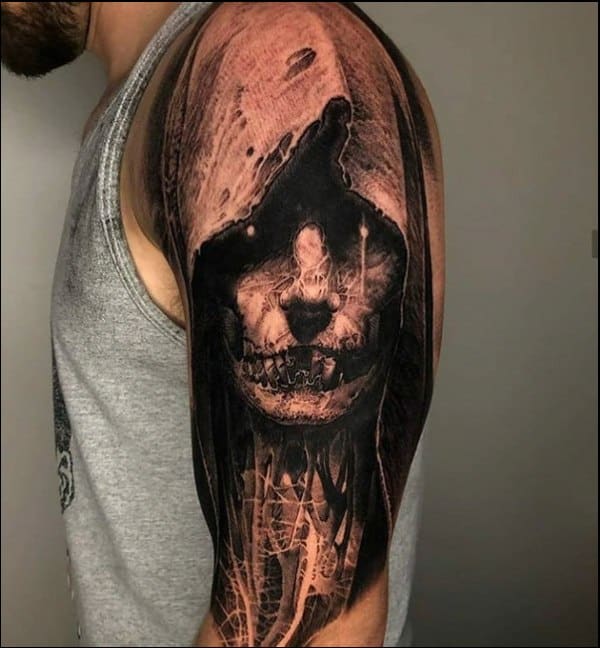 ---
54. Cover up tattoo ideas using some small skull tattoos.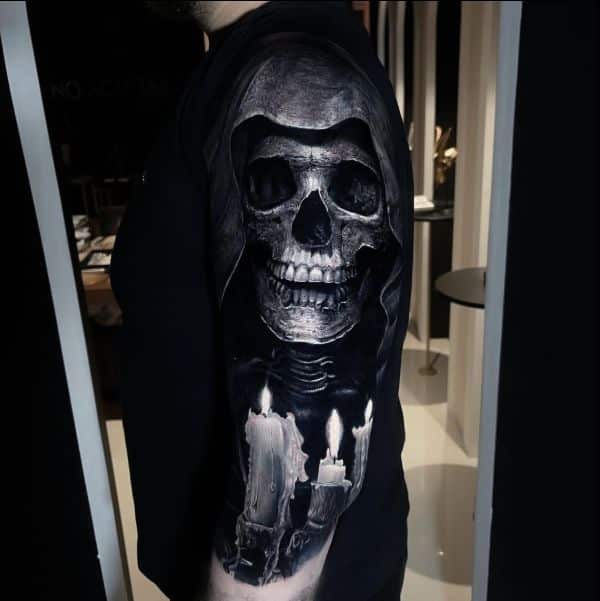 ---
55. zombie boy skull tattoo designs are also popular take a look at this design which completes the full chest and arms with its dark colors and quotes.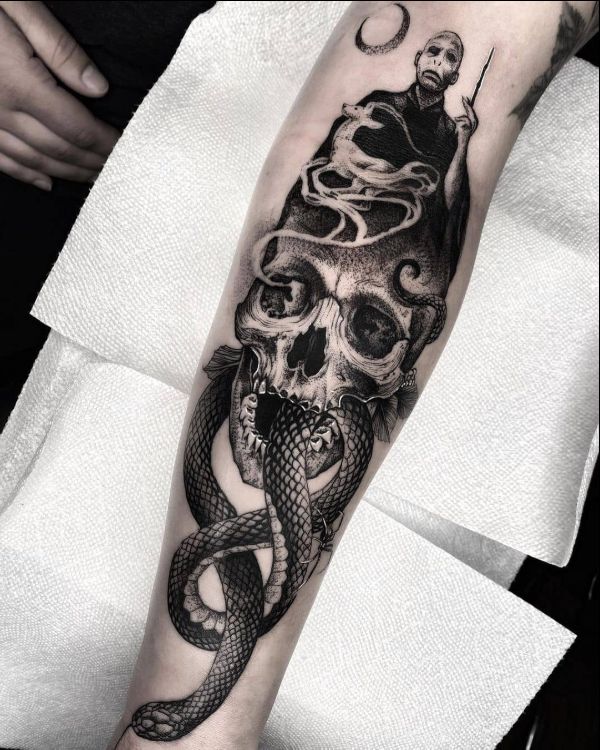 All image credit goes to Tumblr and Pinterest.
So these are the best skull tattoo design gallery for both men and women both. I hope you like some cool designs for your tattoos or have an idea now for your tattoo design after seeing these beautiful tattoo pictures.  Check out our other cool tattoo designs articles. Check out Best arm tattoos.