Easy & Best Henna Tattoos For Beginners
Henna Designs:  welcome to your favorite website of tattoos. You have reached the best place to get information for your first or next tattoo. Here you will get all the details, its meaning, and all latest and unique designs for your tattoo. Today, we are going to discuss the very unique and all-time popular HENNA Designs.
Henna is a dye prepared from the henna tree. The scientific name of the henna tree is Lawsonia inermis. In India, henna is known as 'mehendi'. From ancient times, henna is used to dye skin, hair, and fingernails. Henna is also used to dye fabrics like wool, silk, and leather. In the past, people used henna to cover their bodies to protect their skin from the heat. When they got to know about its staining effect, they also started to use henna for decorative purposes.
How To do Henna Designs?
If you are afraid of tattoo needles but really want a tattoo or you want a temporary tattoo, then the best choice is henna tattoos. Henna tattoos are completely natural and painless. Henna comes in shades of orange, brown, red, or blue-black and it looks very beautiful and elegant on different tones of skin.
Do Henna Designs Have Meaning?
Henna tattoos: If you are thinking do henna designs have meaning?? So, the answer is YES. One of the most meaningful henna tattoos is the bridal mehendi in Indian culture. In India, there is a ceremony called the 'Mehendi ceremony' which is celebrated a day before marriage. In this function, the bride and groom's hands are inked with henna. Henna tattoos allow the wearer to receive a blessing. In India, women wear henna tattoos on holy occasions or festivals, because in India henna is considered good luck. There are a lot of elements in bridal Mehandi design that have their own meanings.
Lotus flower: Lotus flower is associated with the Hindu god's lords Vishnu and Brahma. In Indian culture, the lotus is a sacred symbol. It represents purity, beauty, prosperity, and fertility.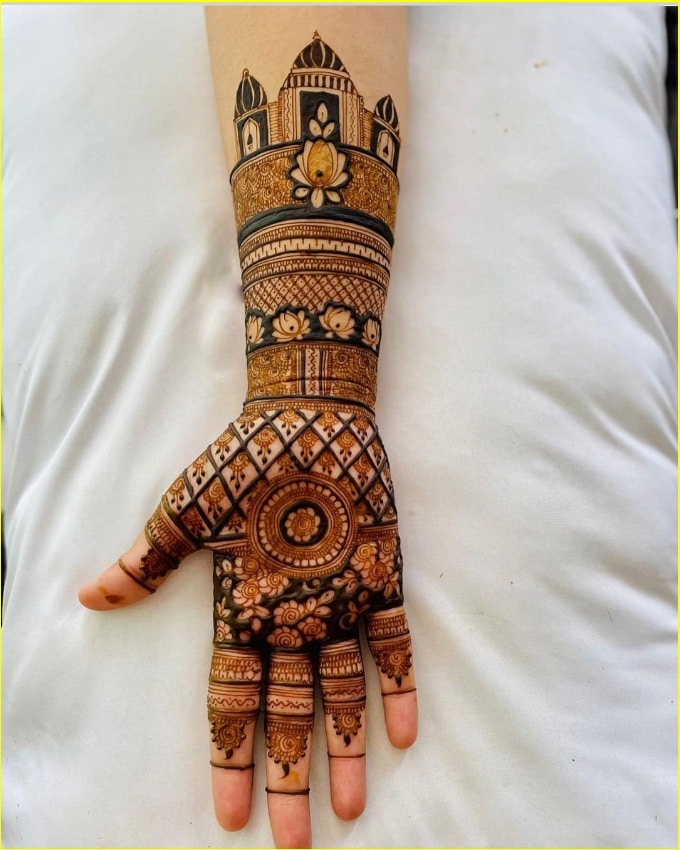 Swan: Swan is the vehicle of the Indian goddess Saraswati. The swan symbolizes knowledge, learning, and success in life.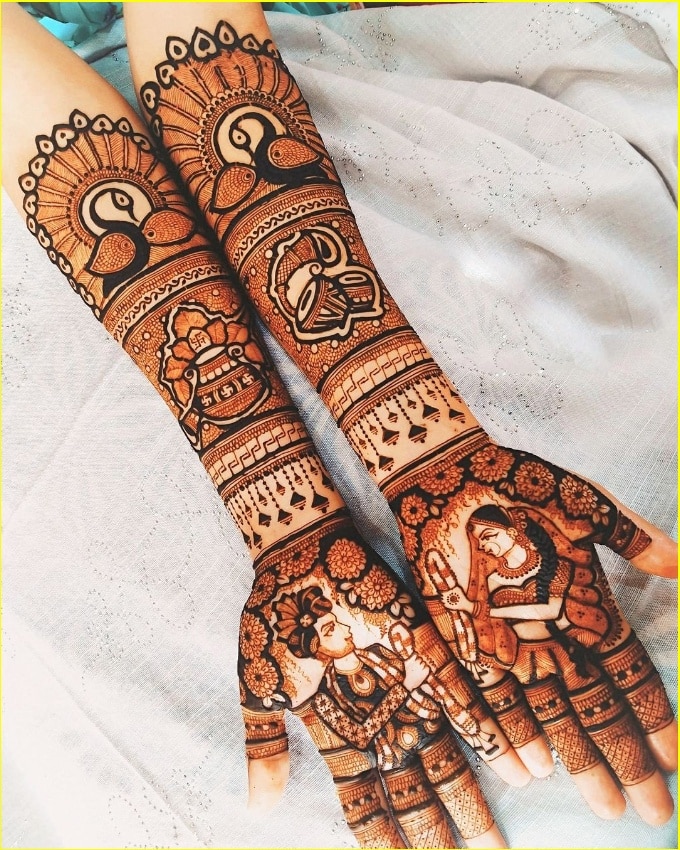 Bride and groom: It makes the Mehandi design more unique and beautiful. It shows the love between the would-be couple.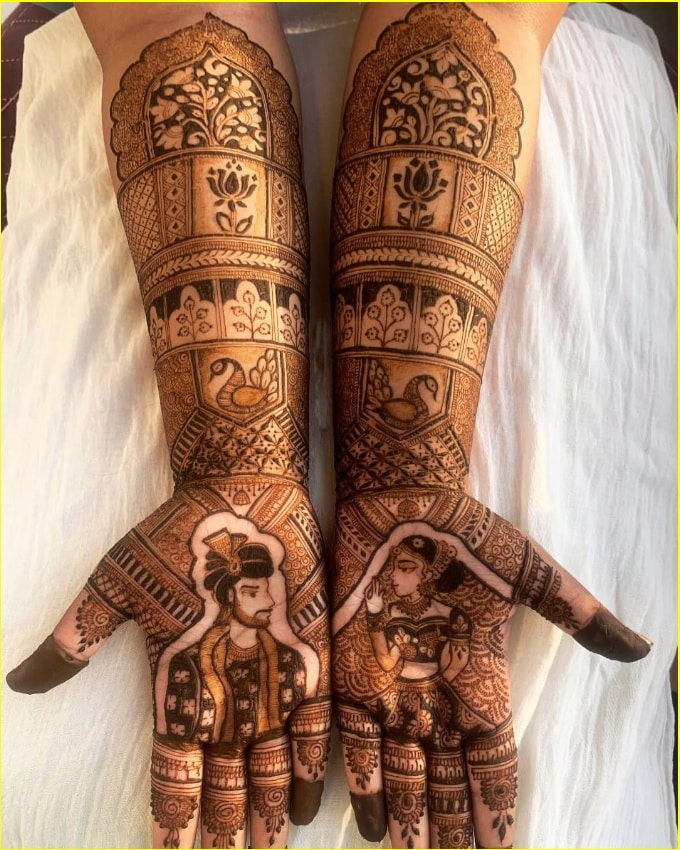 Lord Ganesha: In India, when we start something new, we always start it by worshiping lord Ganesha. It meant that lord Ganesha clears all the obstacles from the path and makes a clear way for us to move forward. When we draw a lord Ganesha in the bride's palm, it means we are blessing her with good life, wisdom, understanding, and divinity.
Check Out Also: Lord Ganesha Tattoos.
Flowers: One of the most used elements in the Henna design is flowers. Flowers make the henna design more beautiful and eye-catching. By using any art style, we can create any inspired design with flowers. Flowers are the symbol of happiness, beauty, nature, and joy. On the other hand, leaves represent devotion.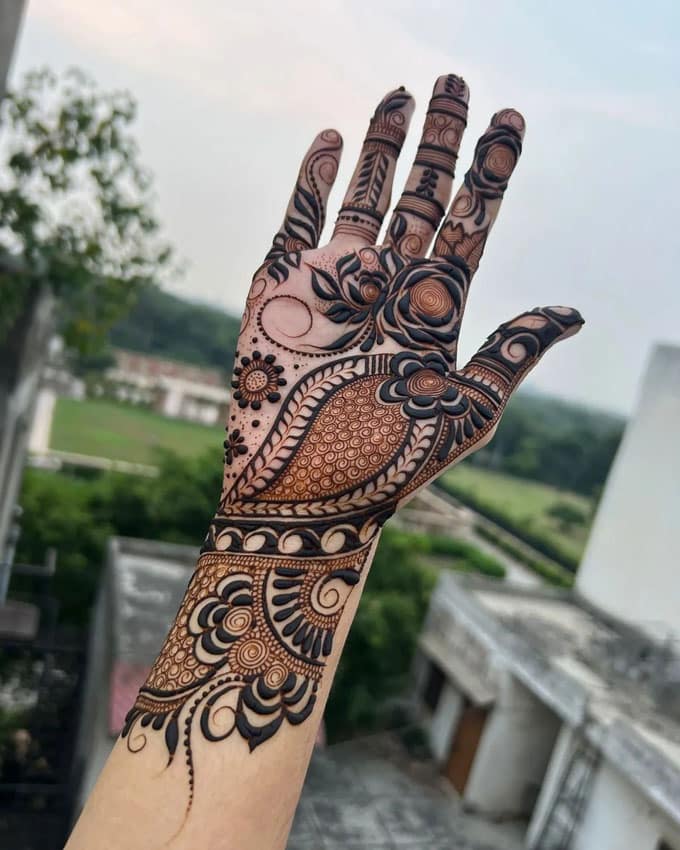 How To Make A Henna Design?
Mehandi Designs: You can make any inspired design by using any style of art. It is very easy to make any henna tattoo design. First, you have to make a henna paste, then put it into a conical plastic sheet to make a henna cone. Now you are ready to make a henna tattoo. You can simply draw some lines, dots, flowers, leaves, vines, and some other shapes. By combining all these elements, you will get a beautiful henna design tattoo on your palm.
How long does henna last?
When you apply henna on your skin, you have to wait for the henna to dry. The color of henna depends on the skin, not all people get the same color of henna. Different people get different colors. In the past, it is believed that the darker the color of the bride's Mehandi, the stronger the love will be between the would-be couple. It is also believed that the darker the color of the henna, there will be great the understanding between the bride and her mother-in-law.
Now the question is how long does a henna tattoo last?
The staining effect of henna would last anywhere on your skin between a few days to weeks. It depends on the body area where you are getting it and how much you expose it to water. After some days, henna fades away gradually.
What Are Some of The Ways To Remove Henna Stains?
If your henna tattoo starts fading away, then it doesn't look good. Then you try to remove it but you don't know the right ways to remove it. Don't worry, we are here to tell you some of the right ways to remove henna tattoo dye.
Exfoliate with a scrub. Gently scrub the henna tattoo area, to exfoliate it.
Soak your hands in warm salt water to make removing the staining process fast.
You can apply mild face bleach.
You can use antibacterial soap with warm water to wash the tattoo area.
Apply a mixture of olive oil and salt on your skin.
A mixture of baking soda and lemon juice is considered a skin-lightening agent and it makes the henna dye disappear faster.
Is Henna Indian or Arabic?
Henna is practiced for over 5000 years. In past, people used henna for cooling effects on their bodies in hot deserts. It is hard to say from where henna originated. Some people believe, henna originated from India but some people believe it came from arab countries. Indian henna style and Arabic henna style are different in design.
Here we collect the best of 55+ Easy Henna Designs For Beginners.
Best Henna art For Both Hands with peacock design.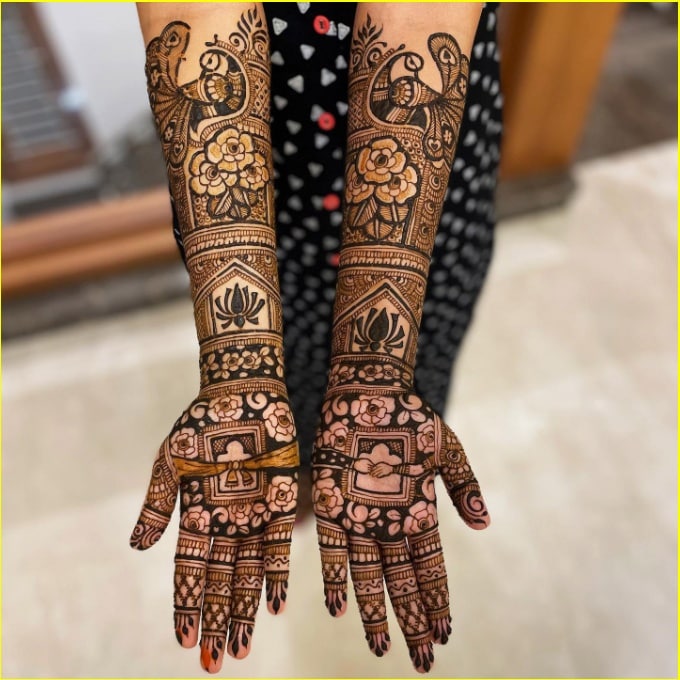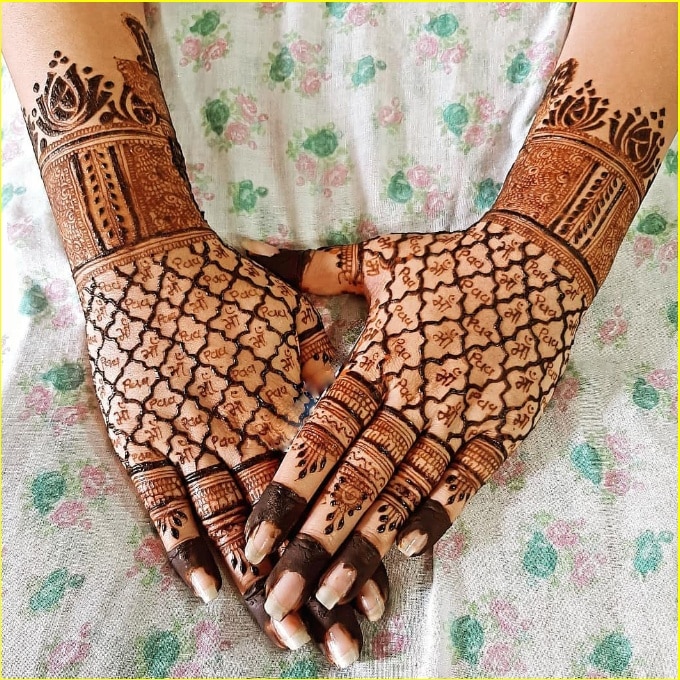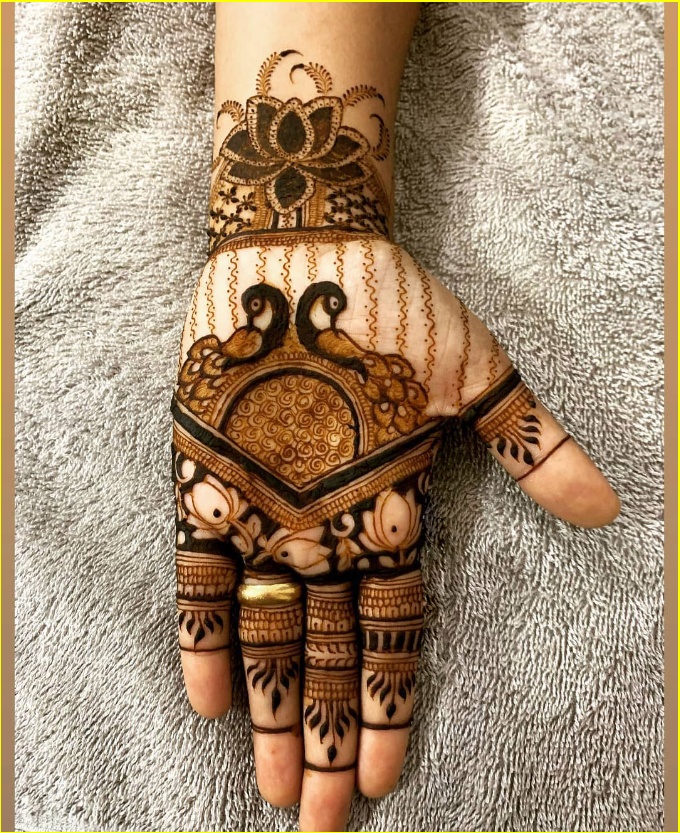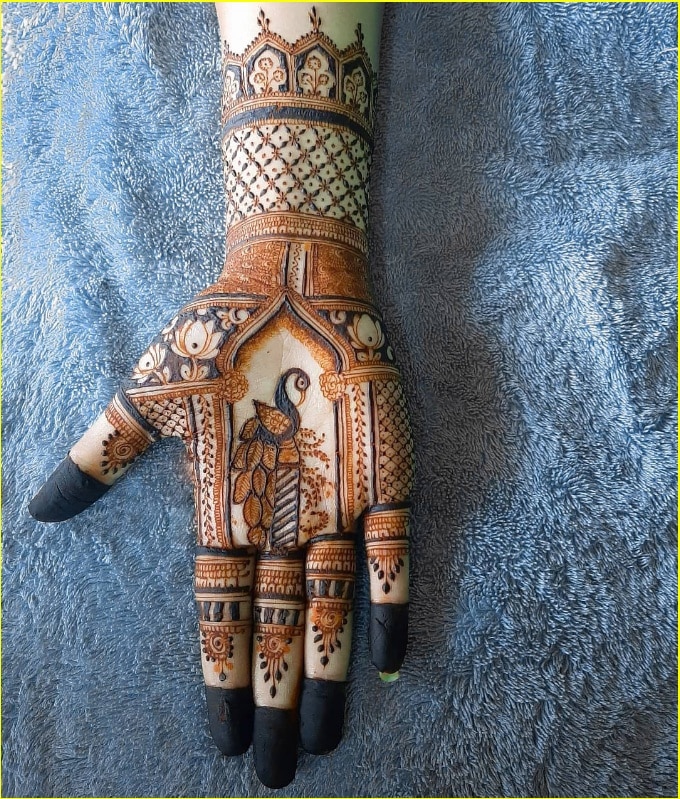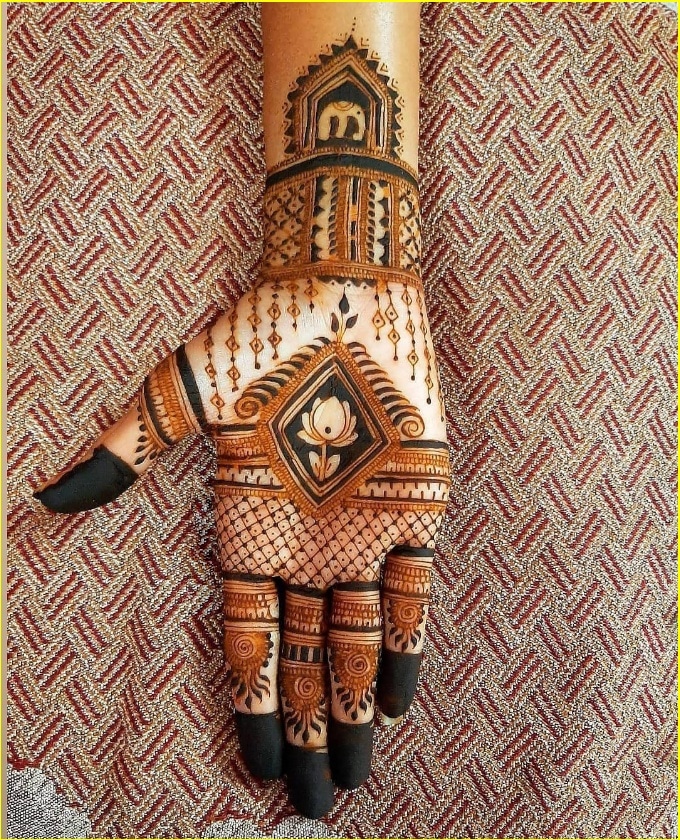 Check Out the designs shown below.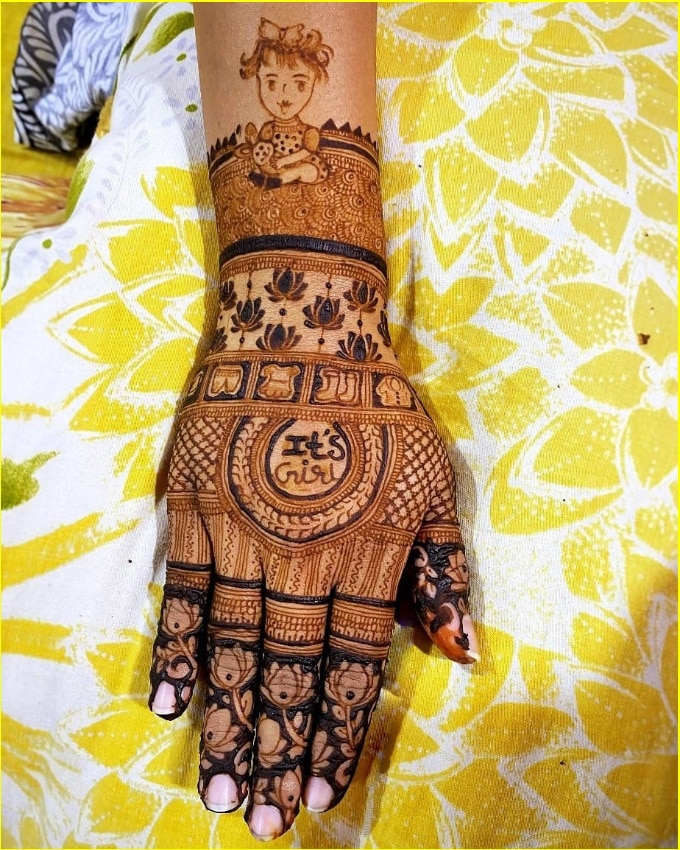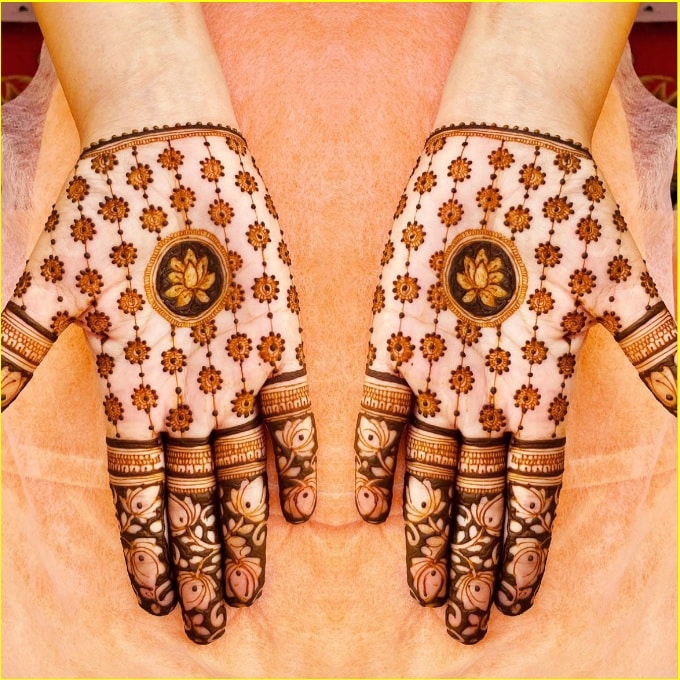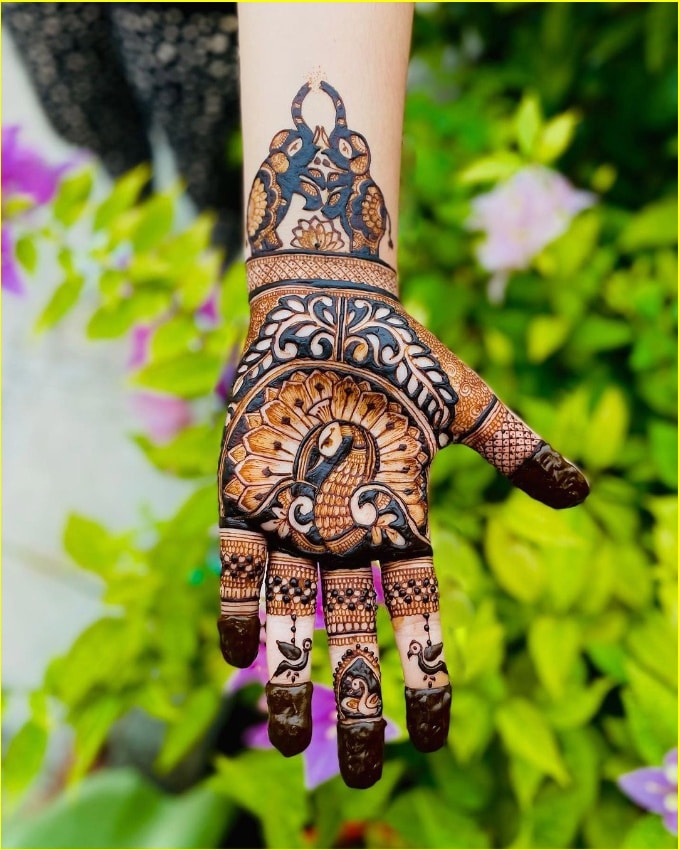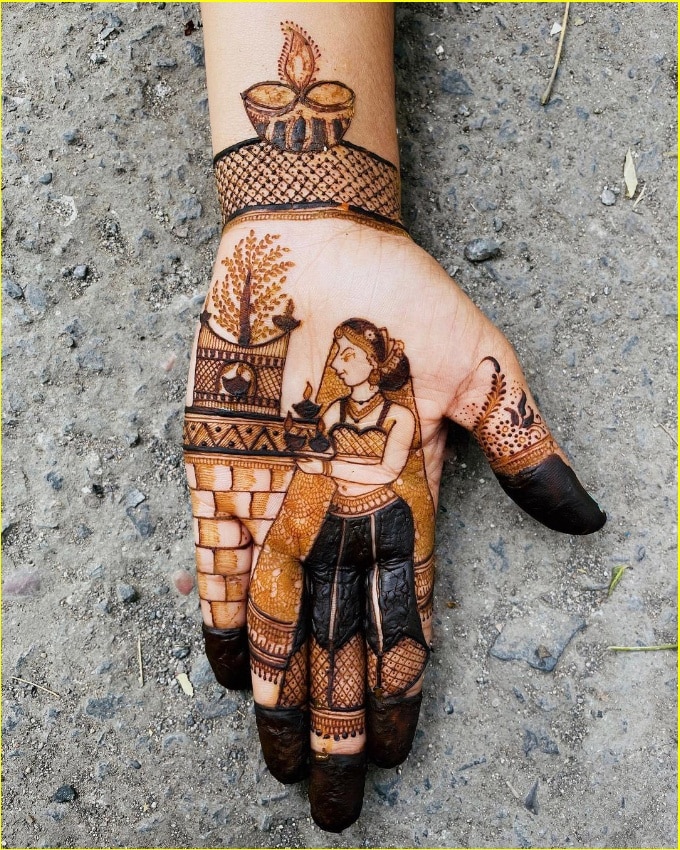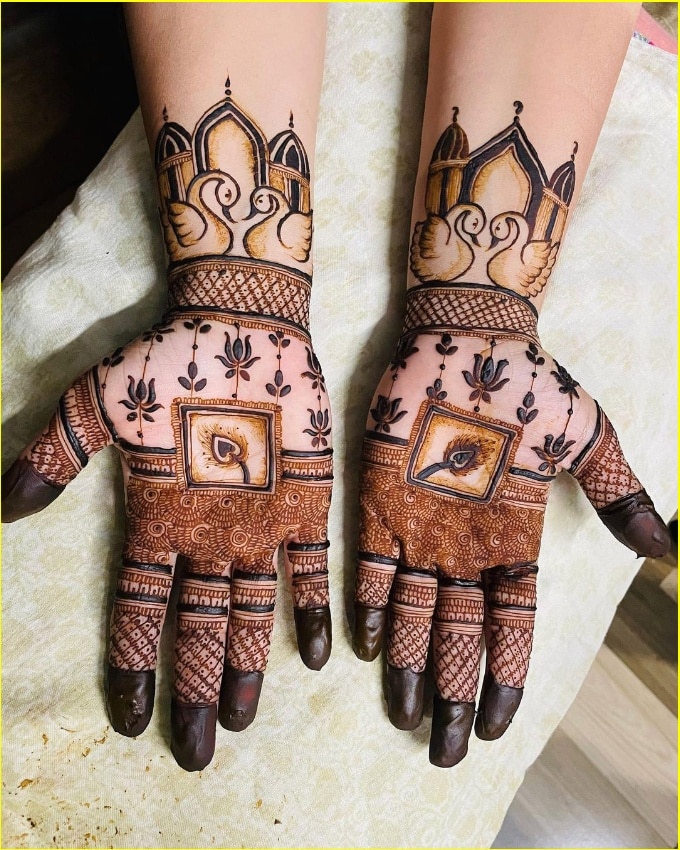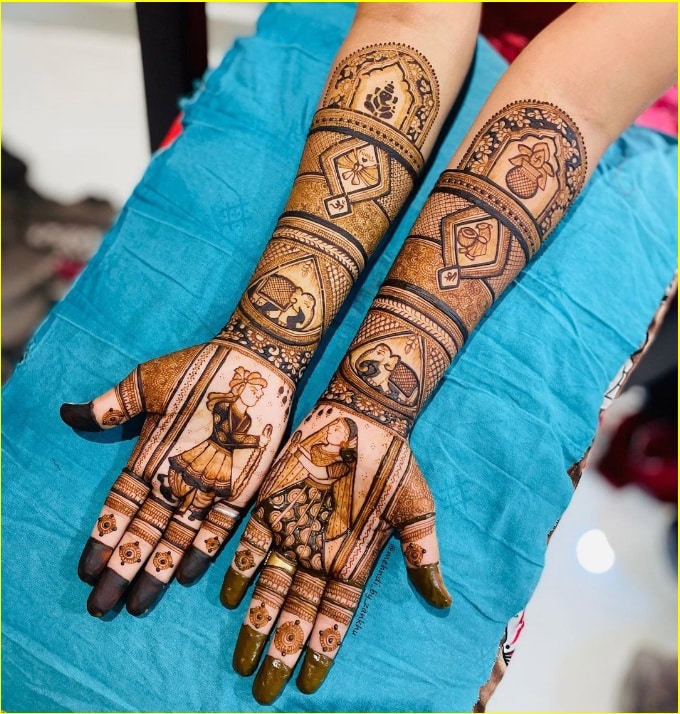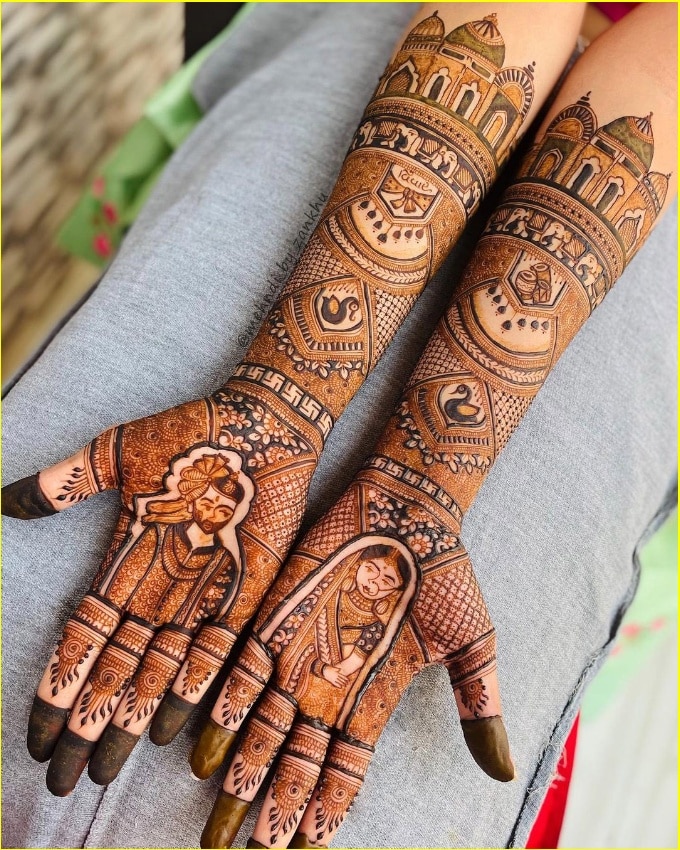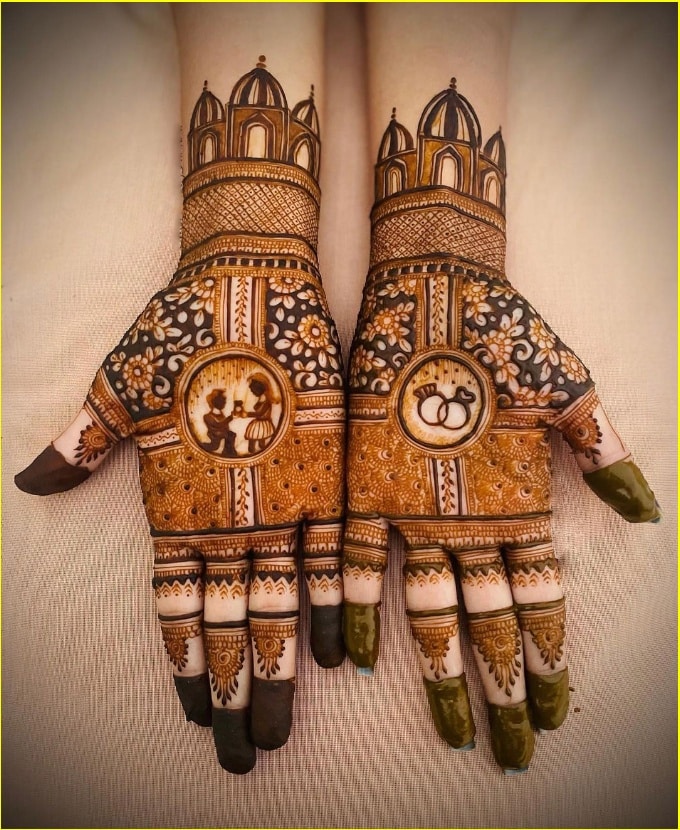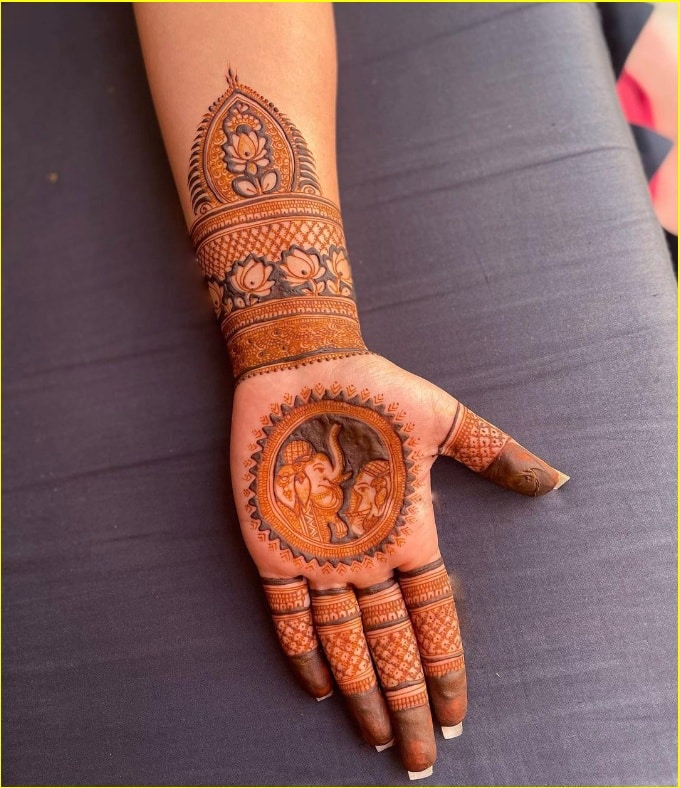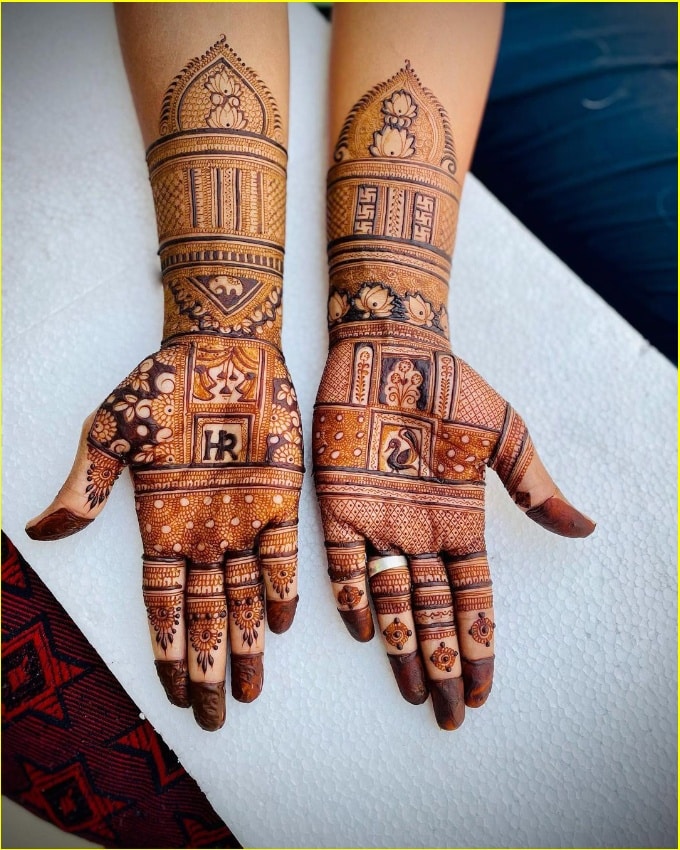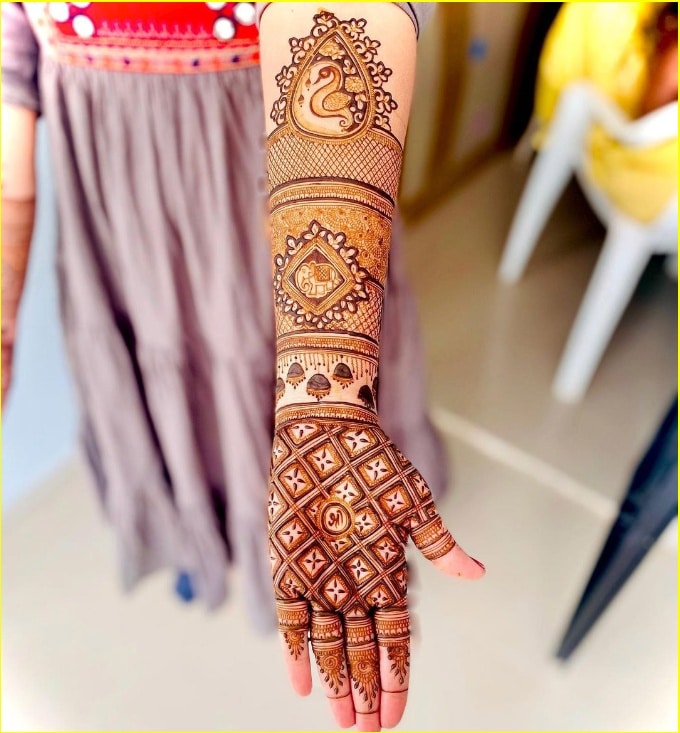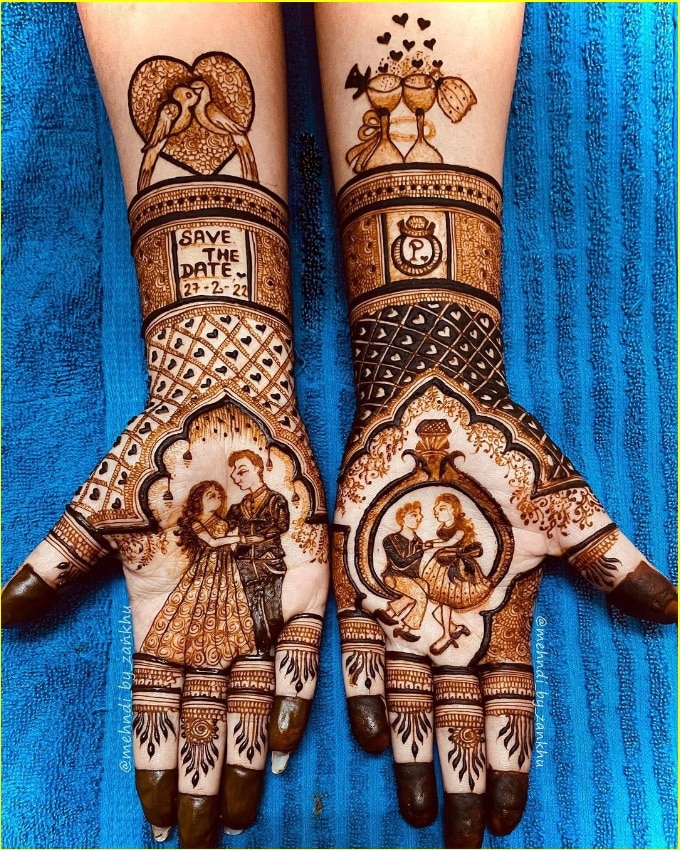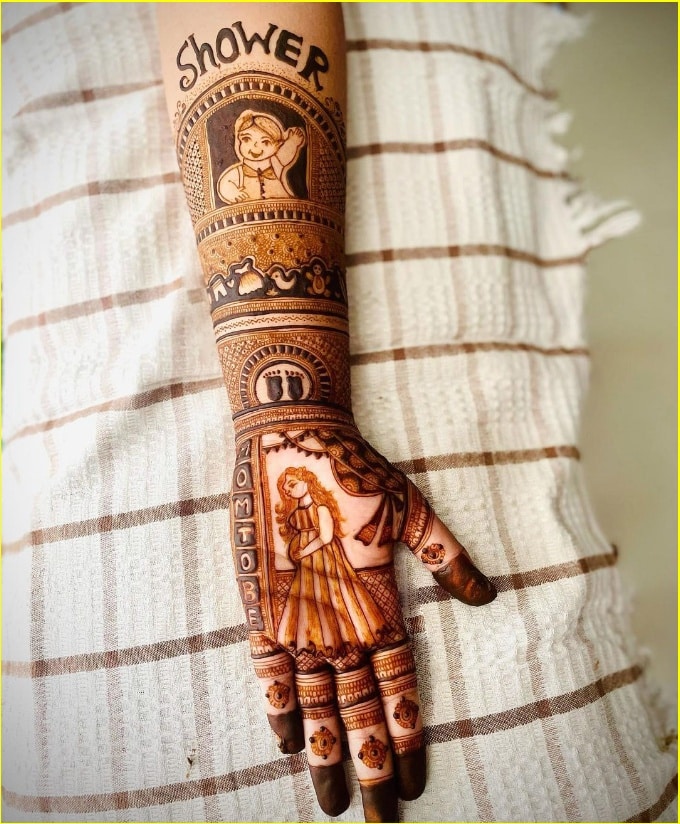 Full Arm designs for bridal.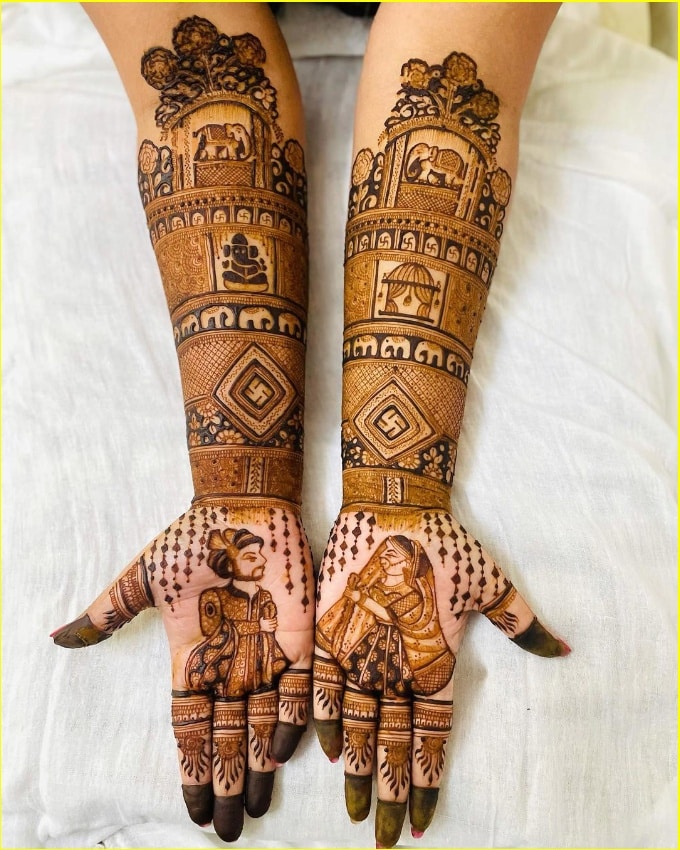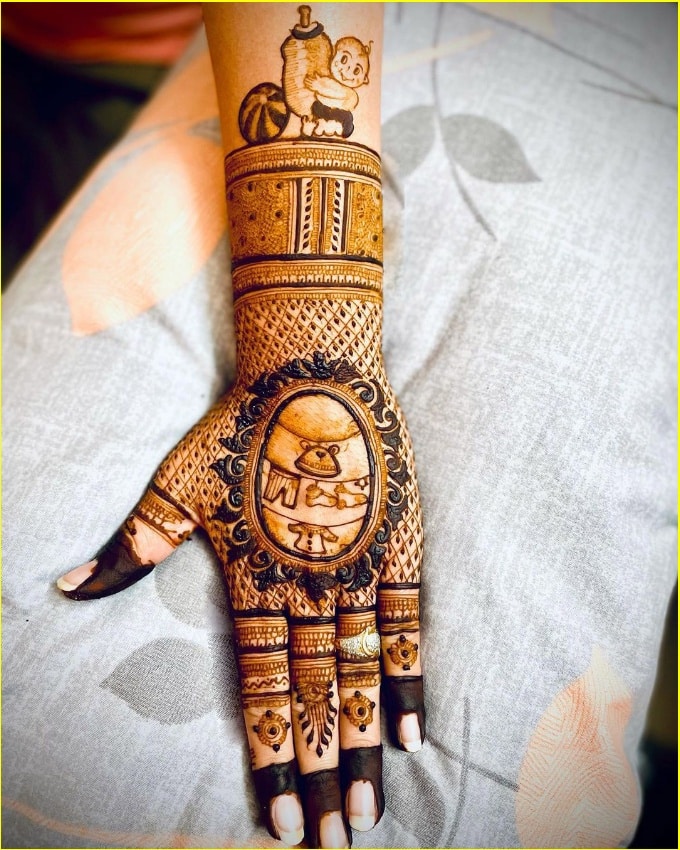 Complicated Henna Tattoo ideas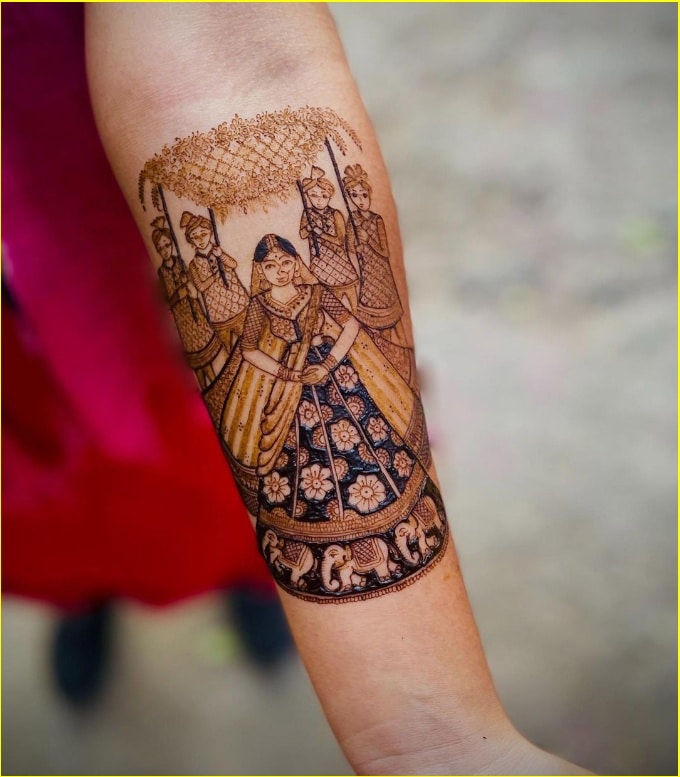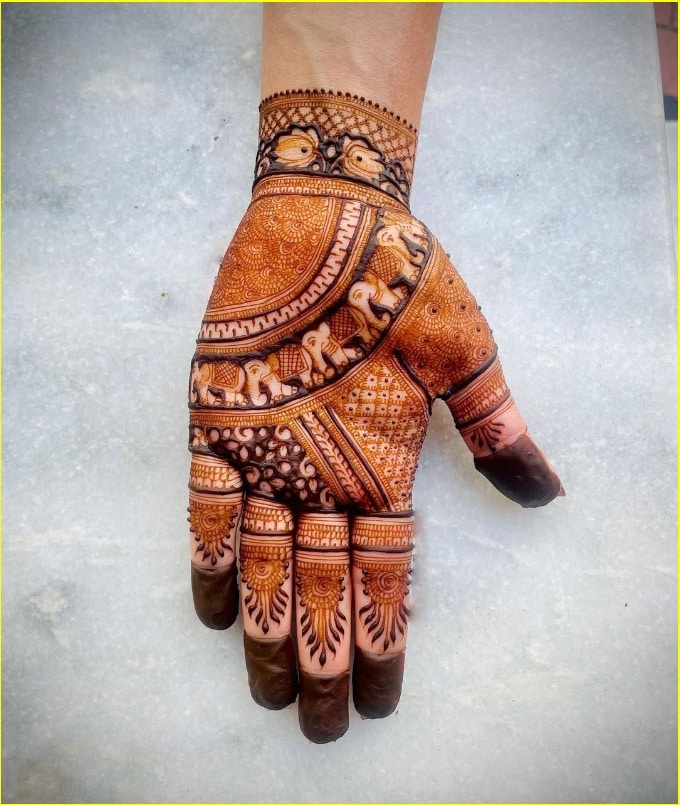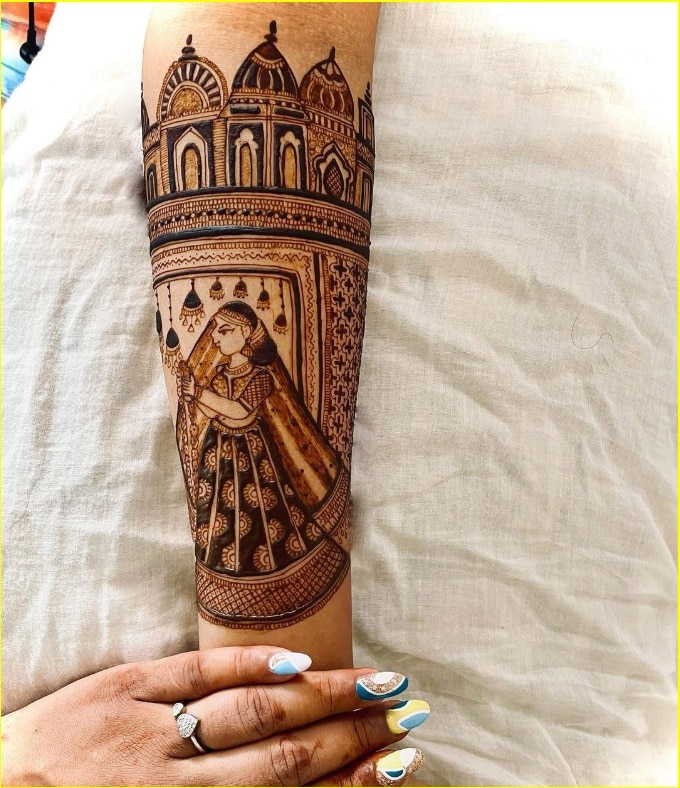 Also Check out: Best Peacock Tattoos.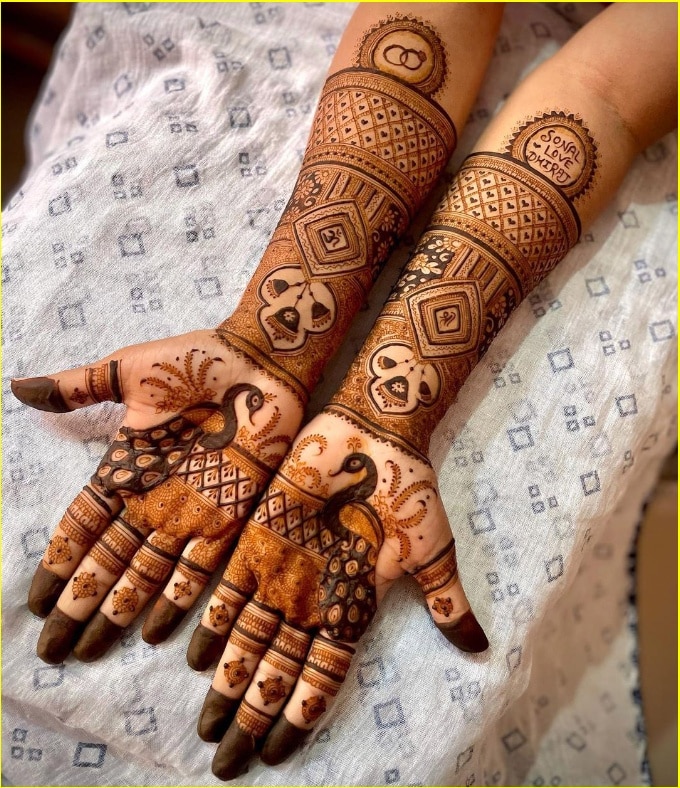 Henna Designs for couples who met through Facebook(an online dating website).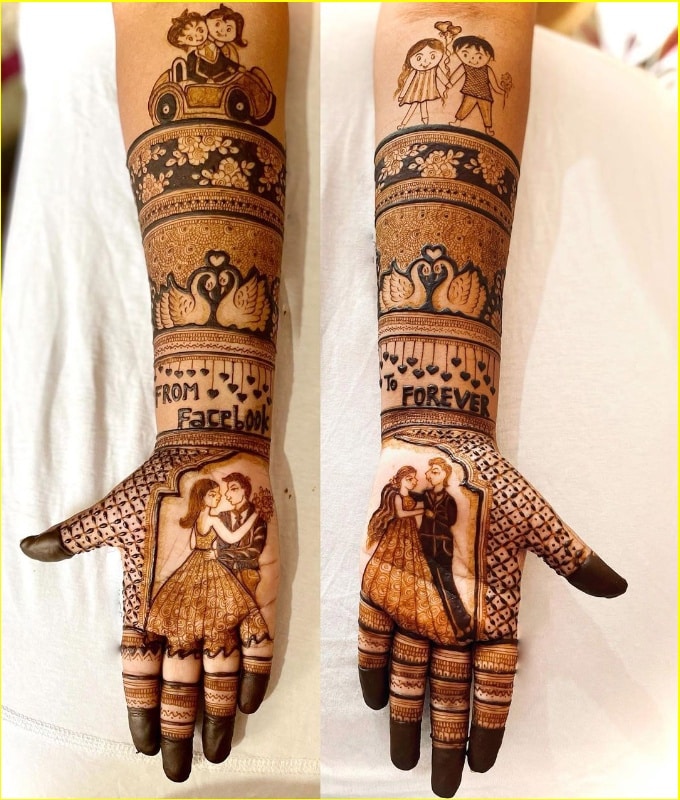 Lotus Flower Henna Designs for Hands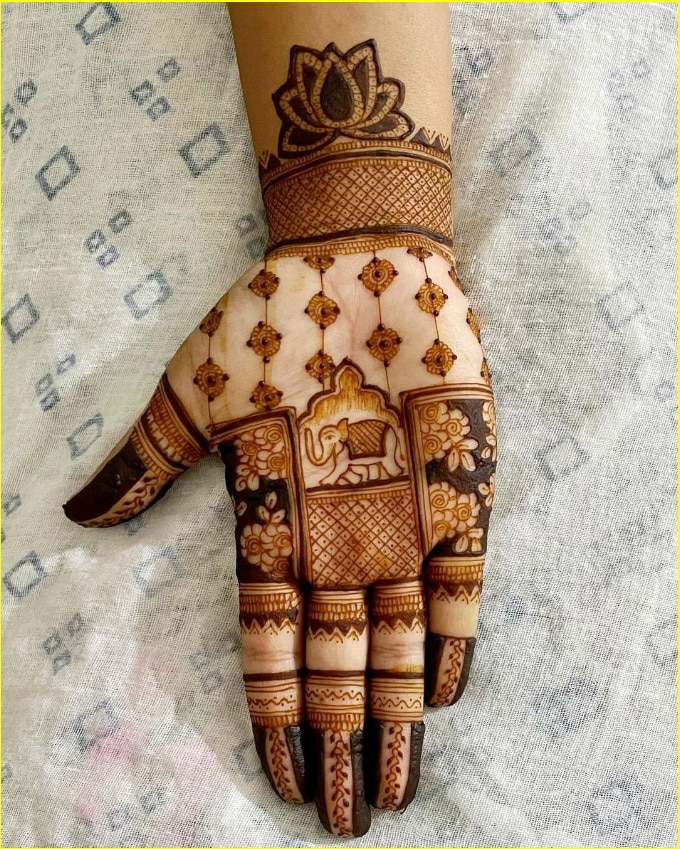 Henna Designs for Couples
Look at this henna design shown below which tells us about baby showers who expecting a baby.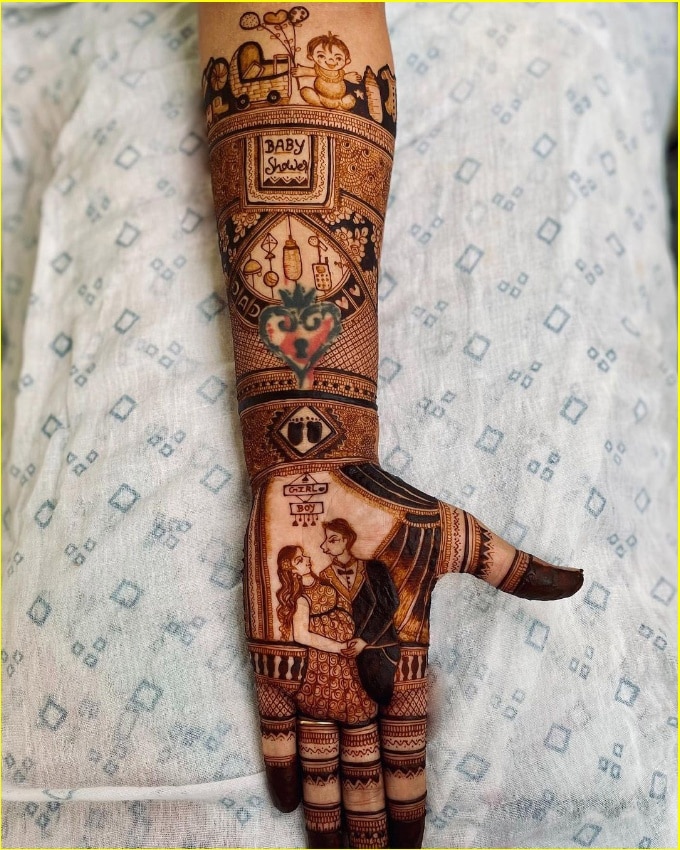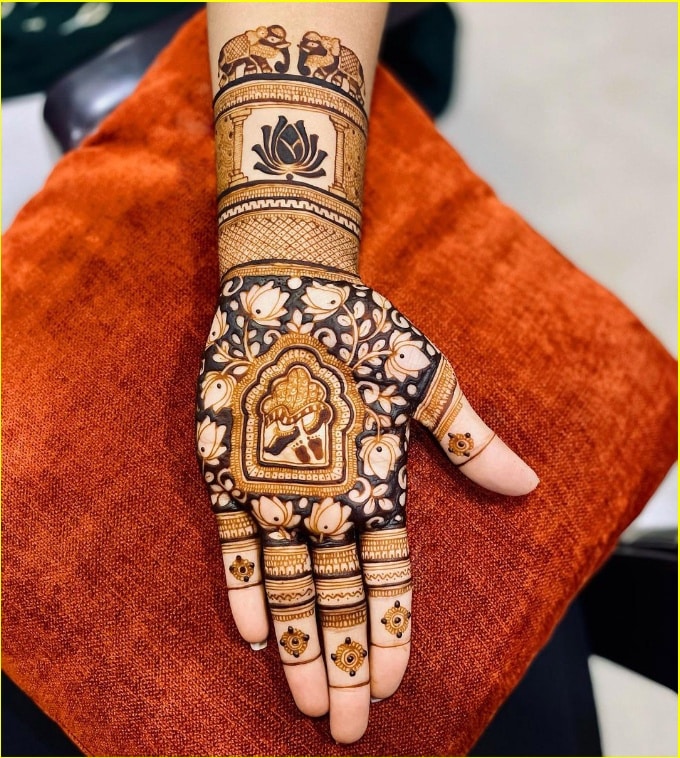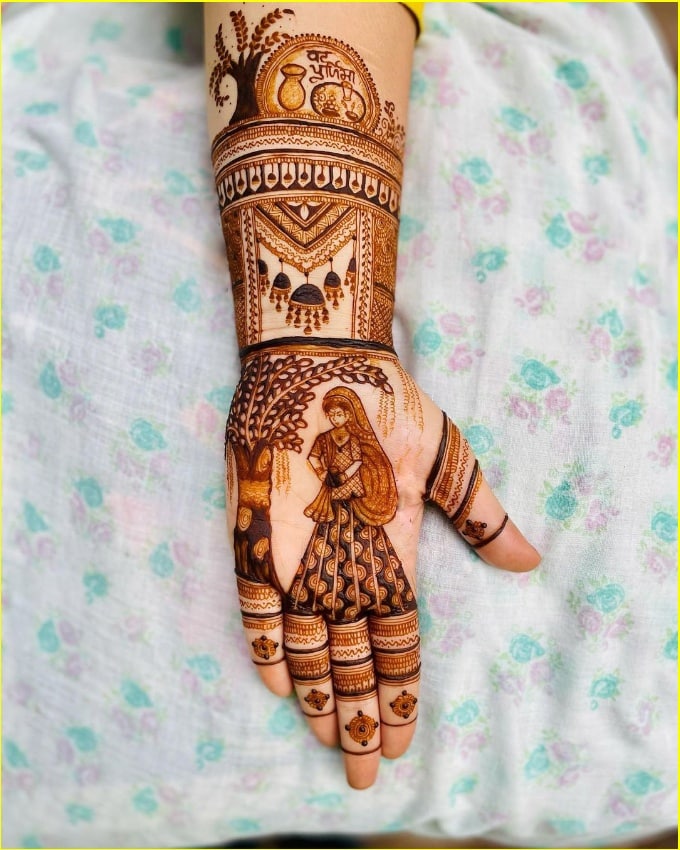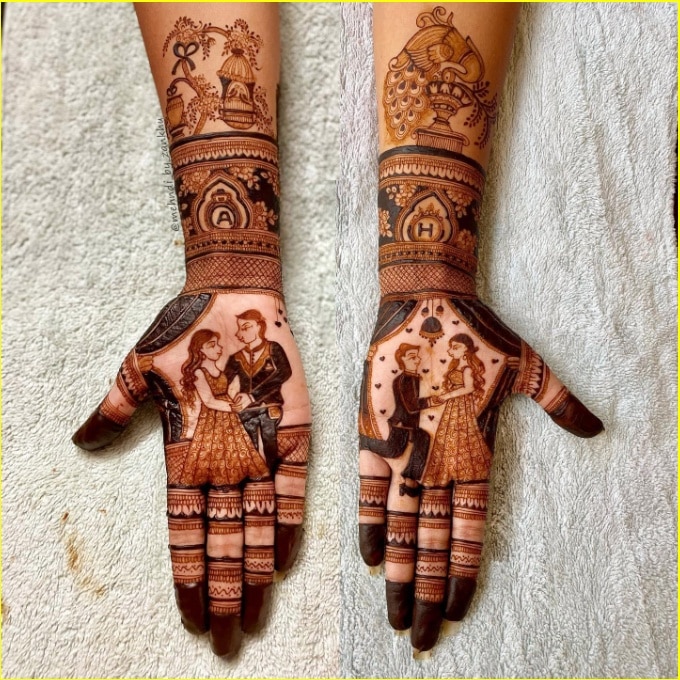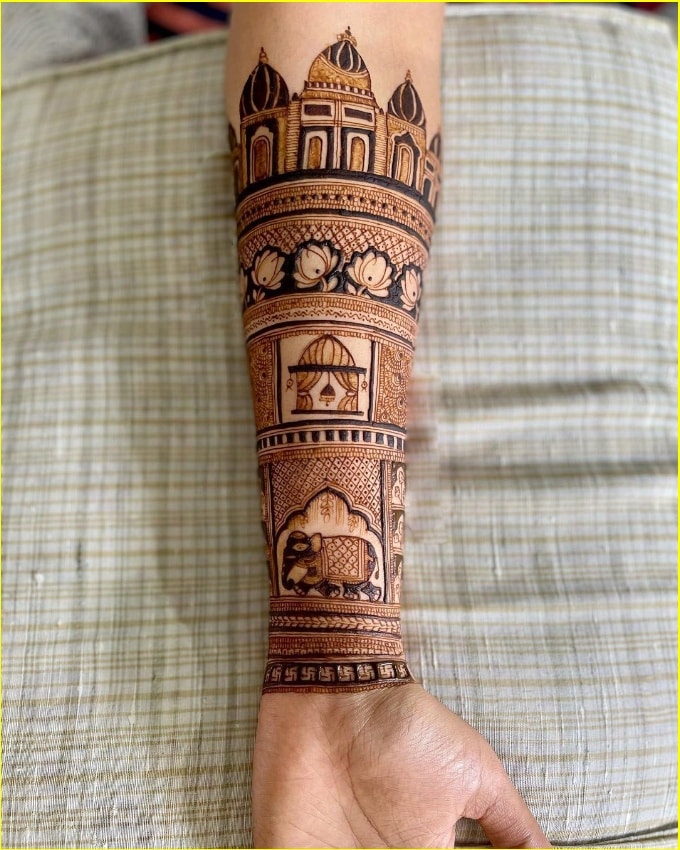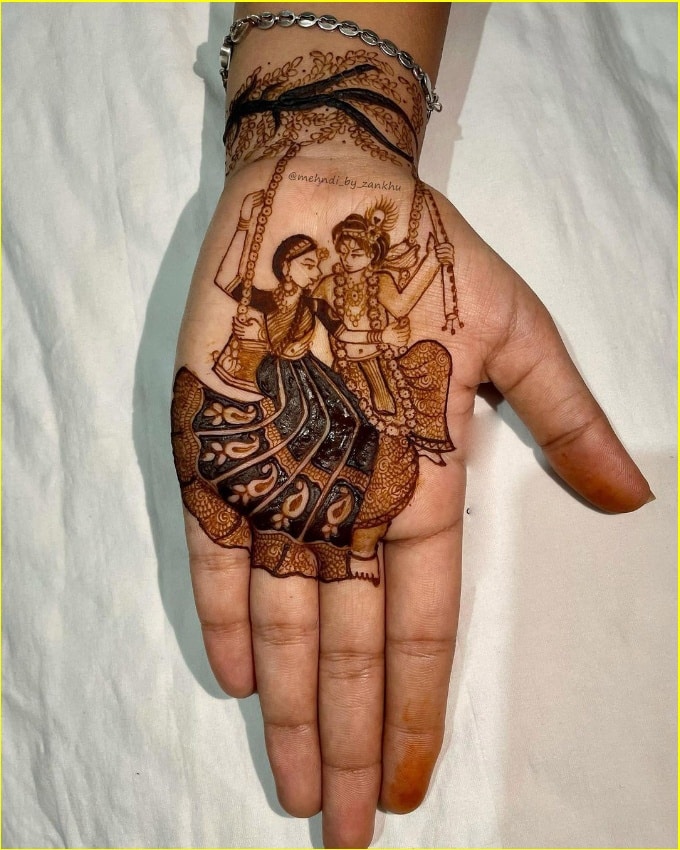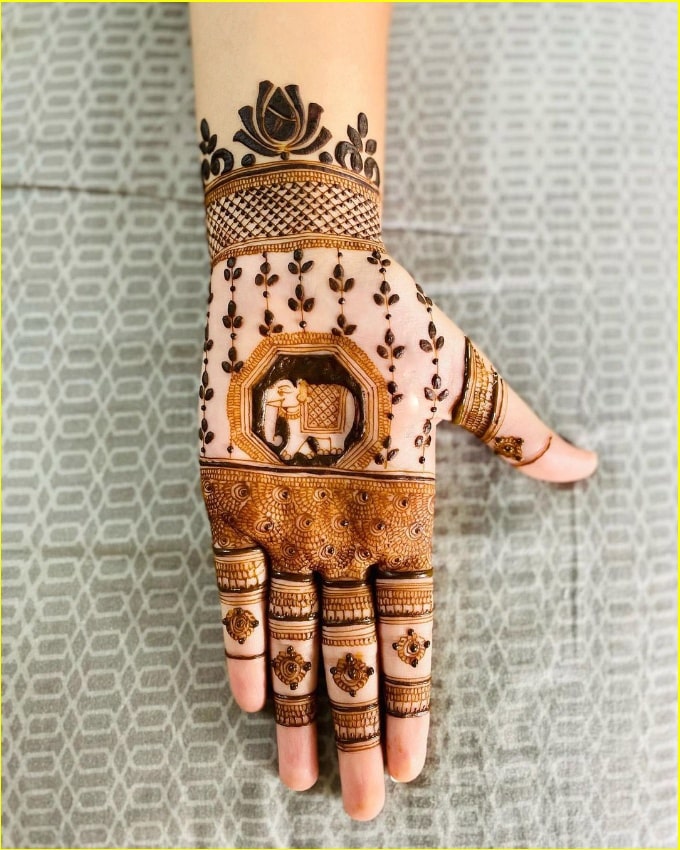 Bridal Mehandi Designs for Karva Chauth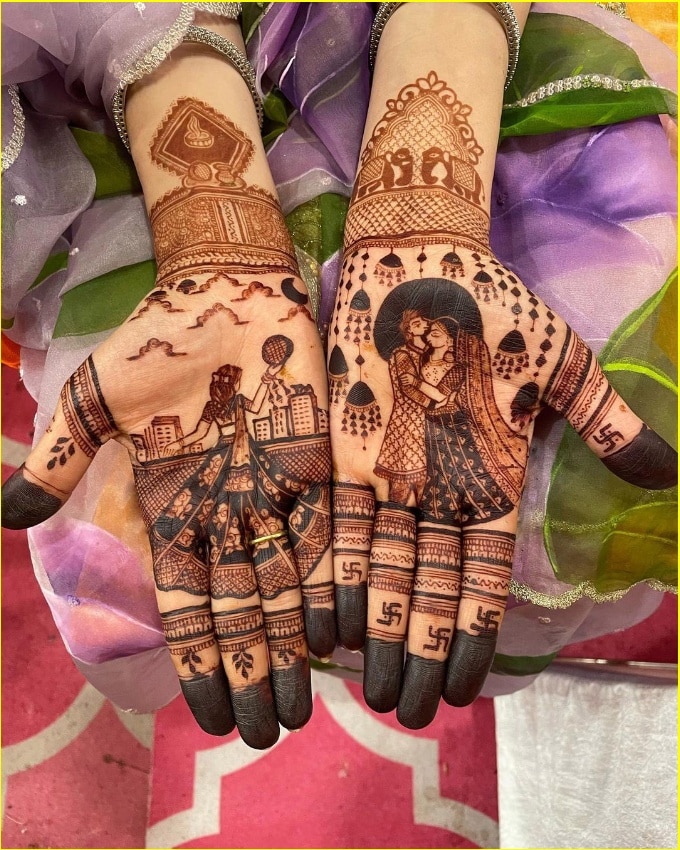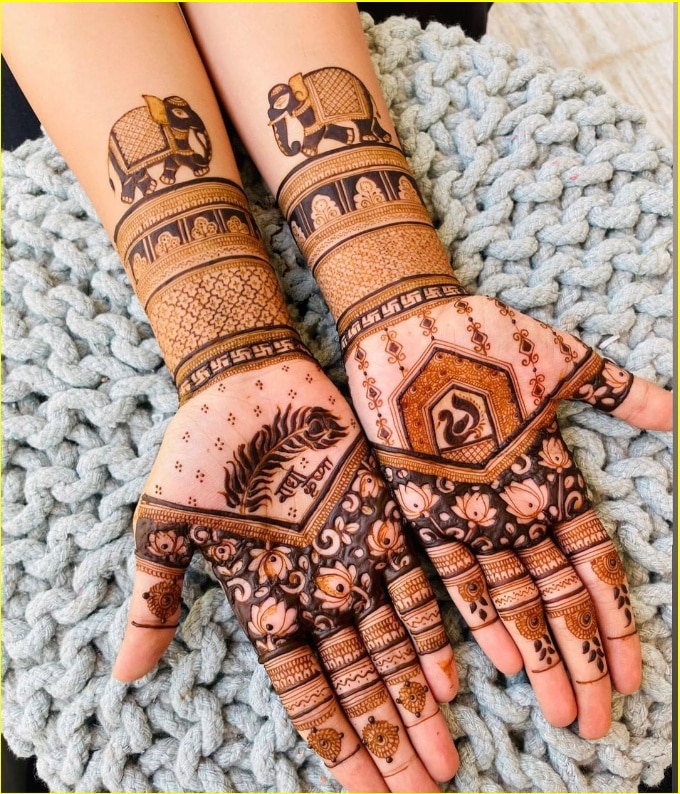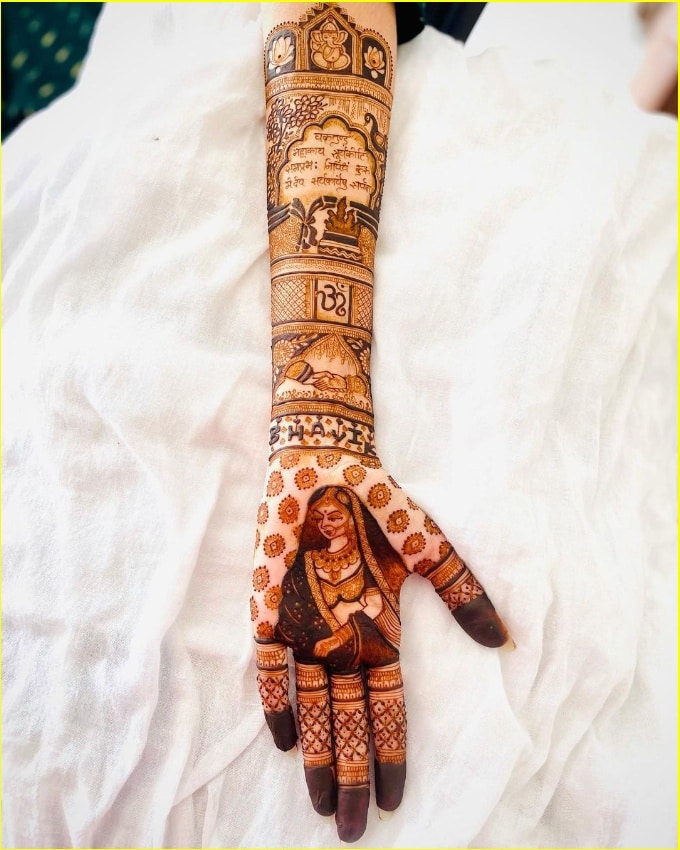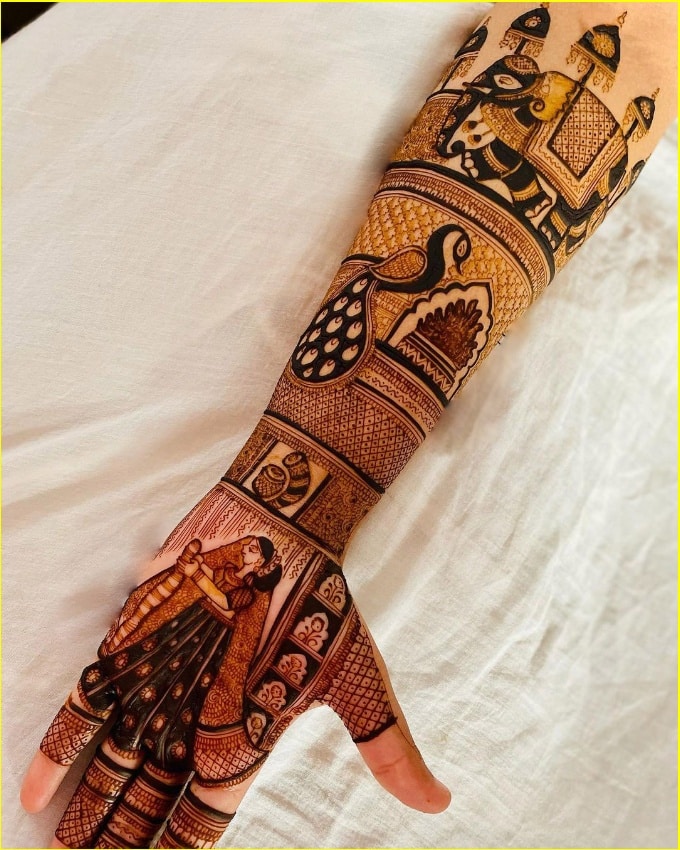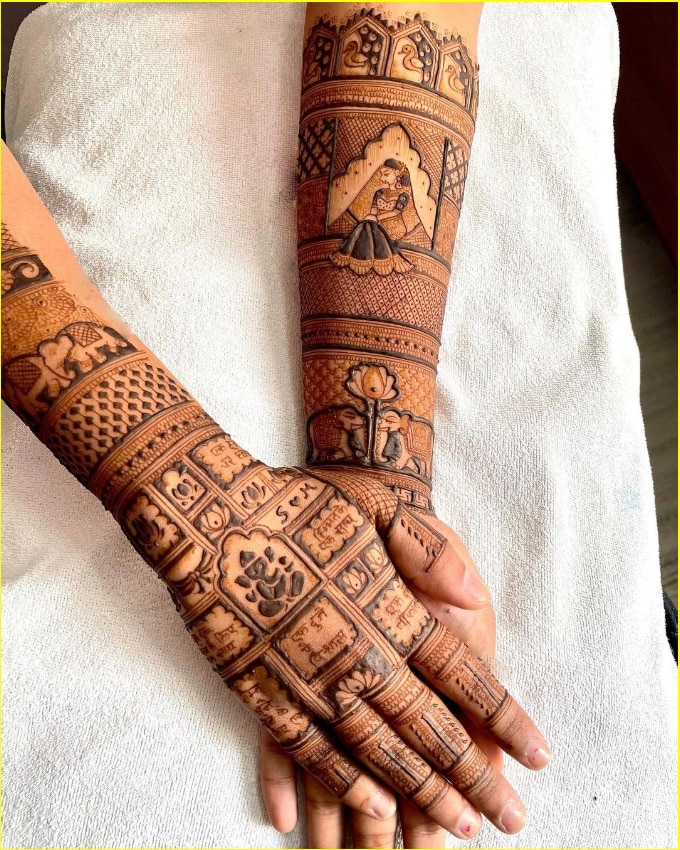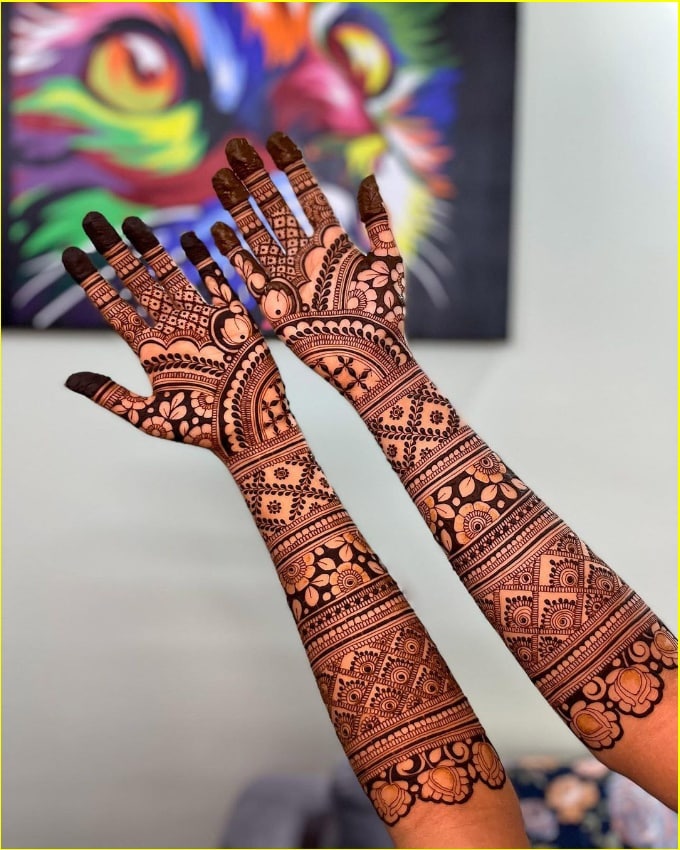 Many people have doubts about how to download mehndi designs download (मेंहदी डिजाइन डाउनलोड करें). Just right-click and tap on save image as if you are browsing through your mobile then long press the image and when the pop-up comes tap on save image as. It is as simple as that.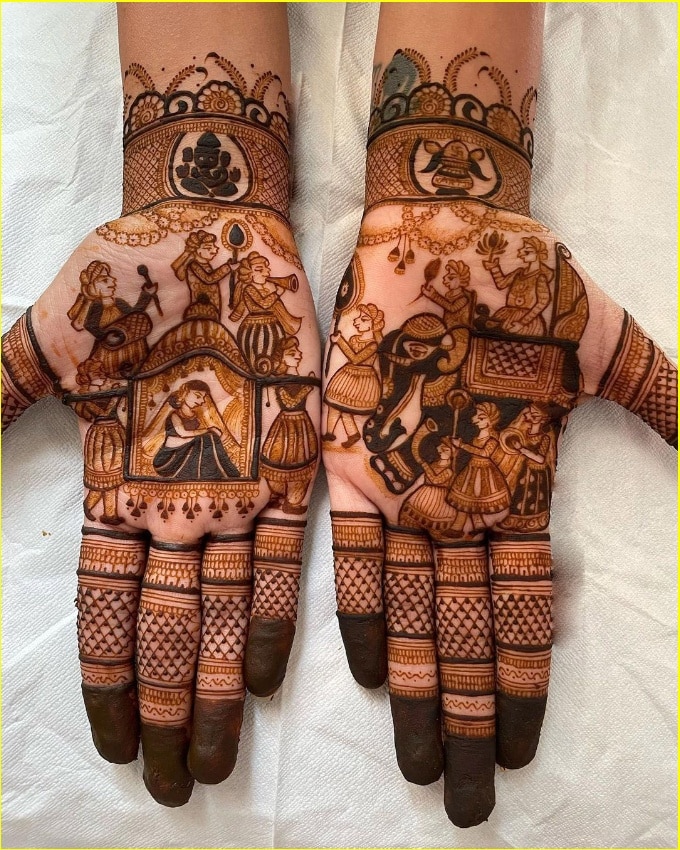 Arabic Simple Henna designs for Bridal.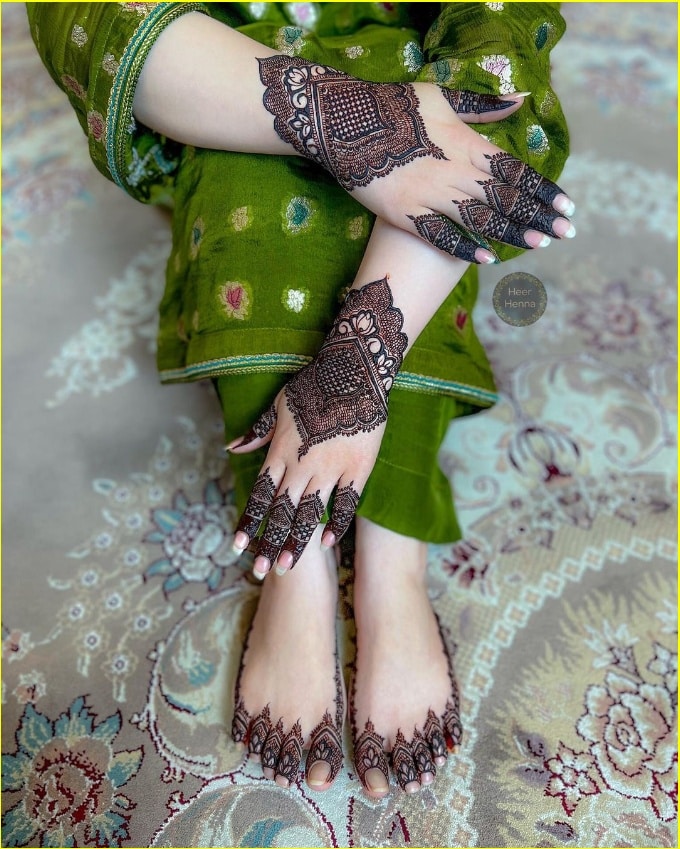 Couple Proposing Each Other Henna is designed for new couples who came into a new relationship.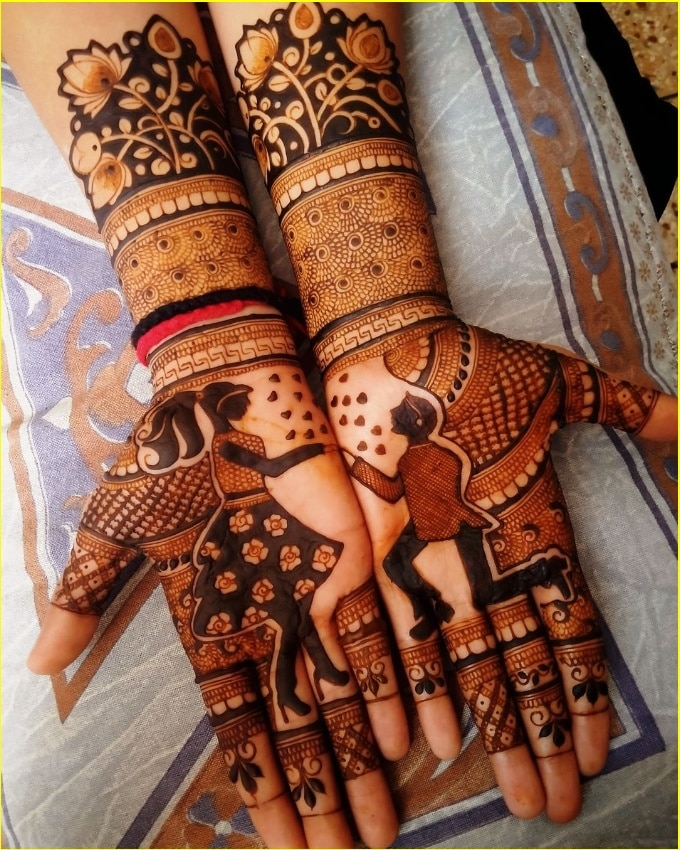 Henna designs Arabic style for bridal.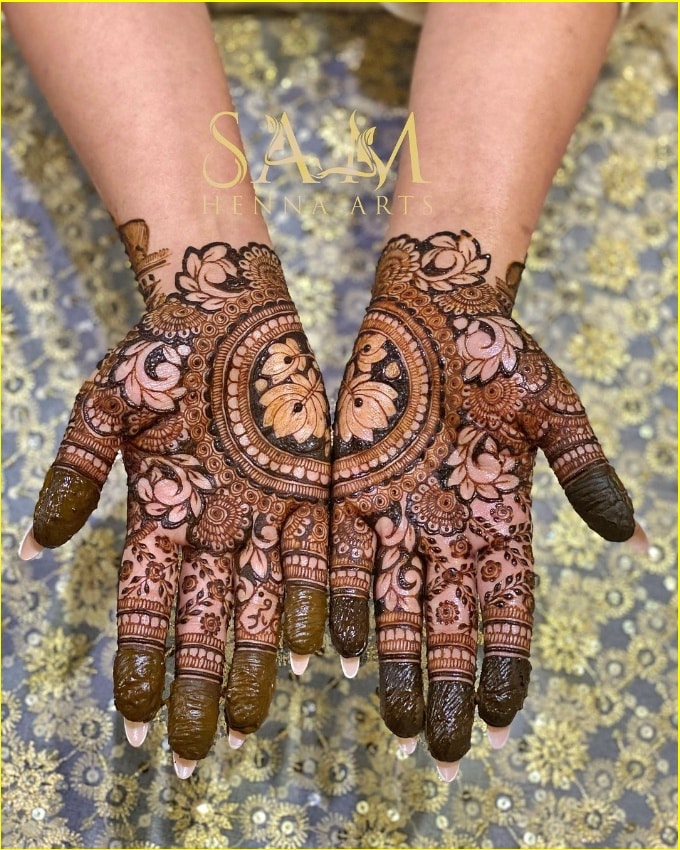 New bridal henna ideas for full hands.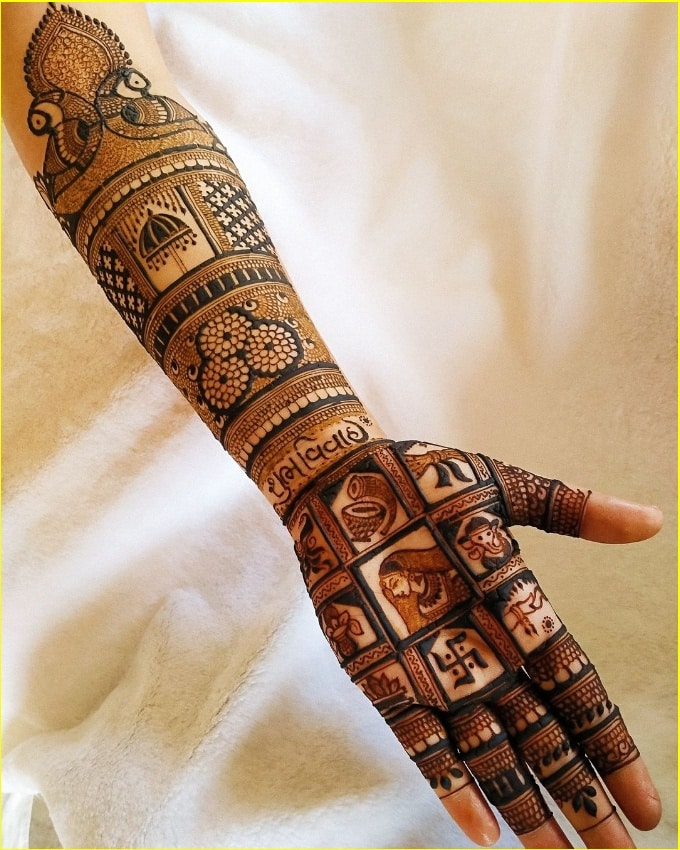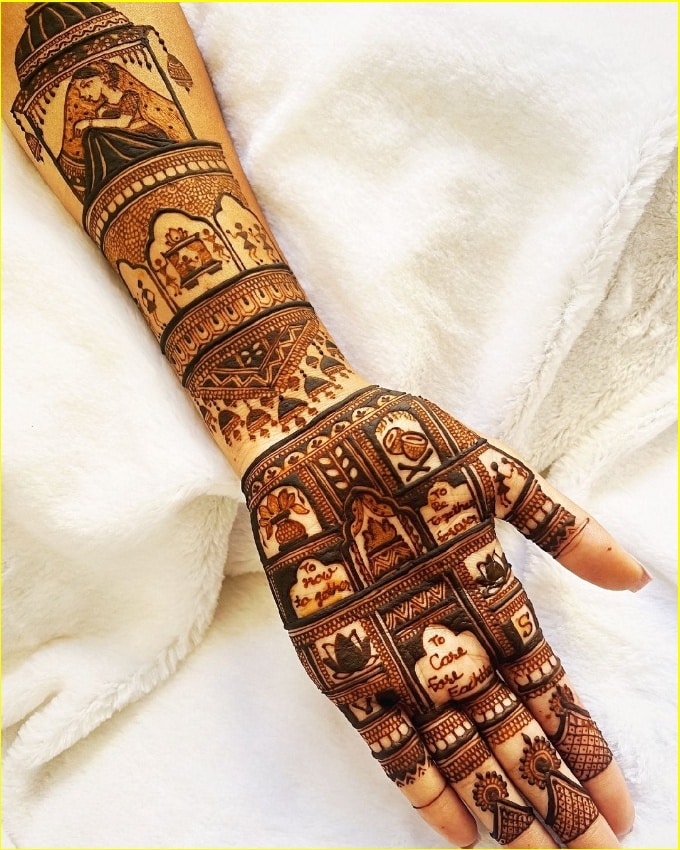 Simple Henna tattoo for girls.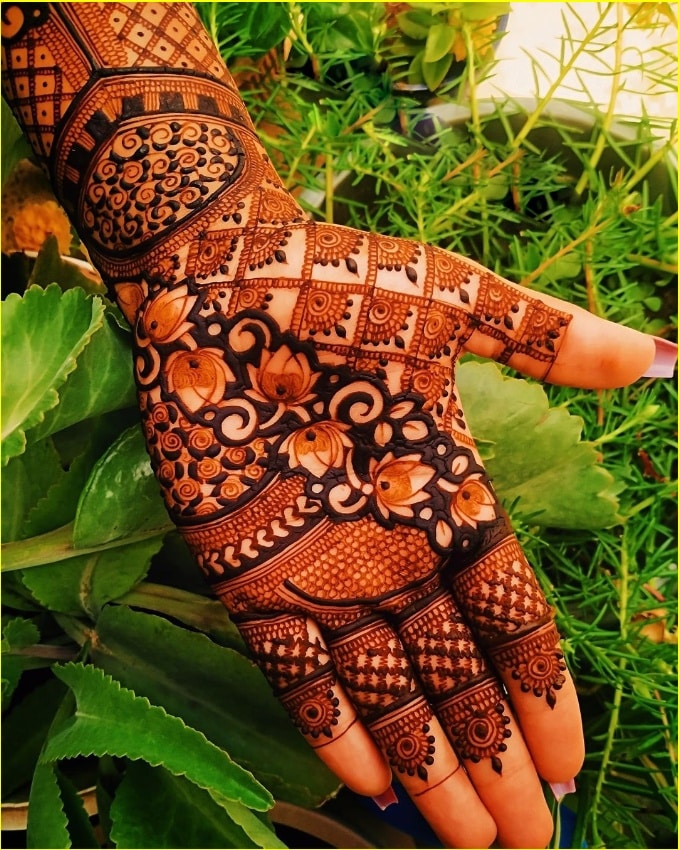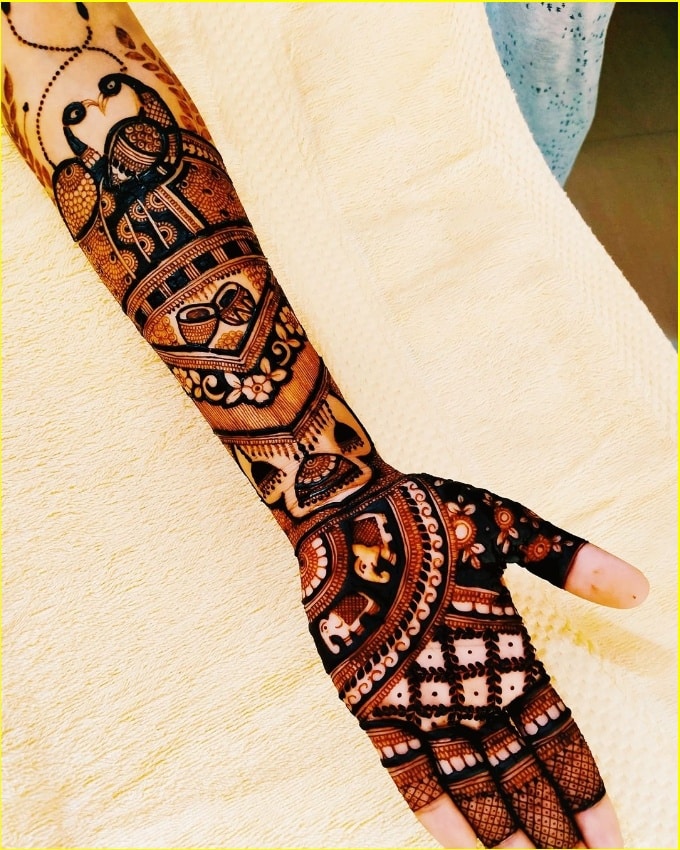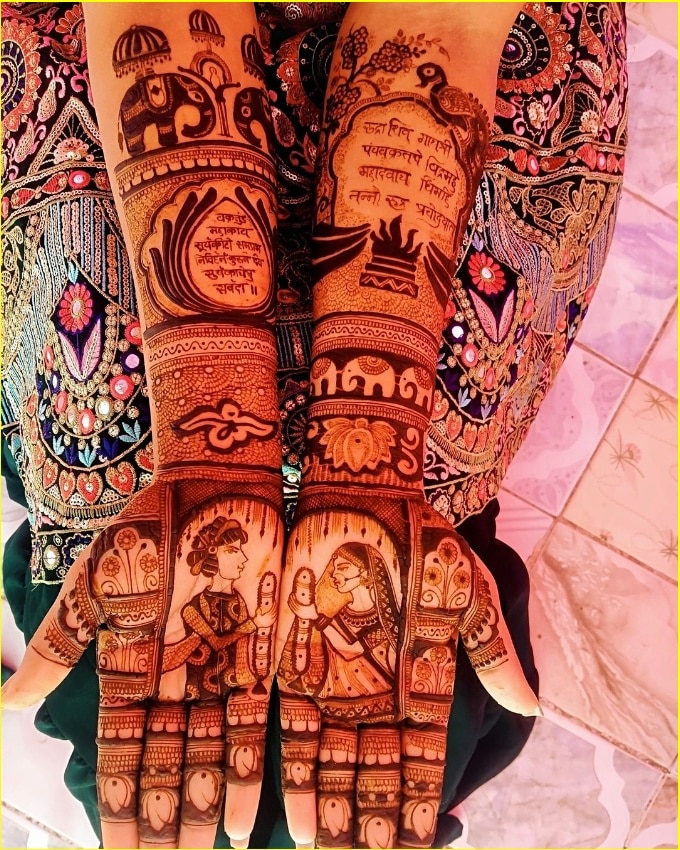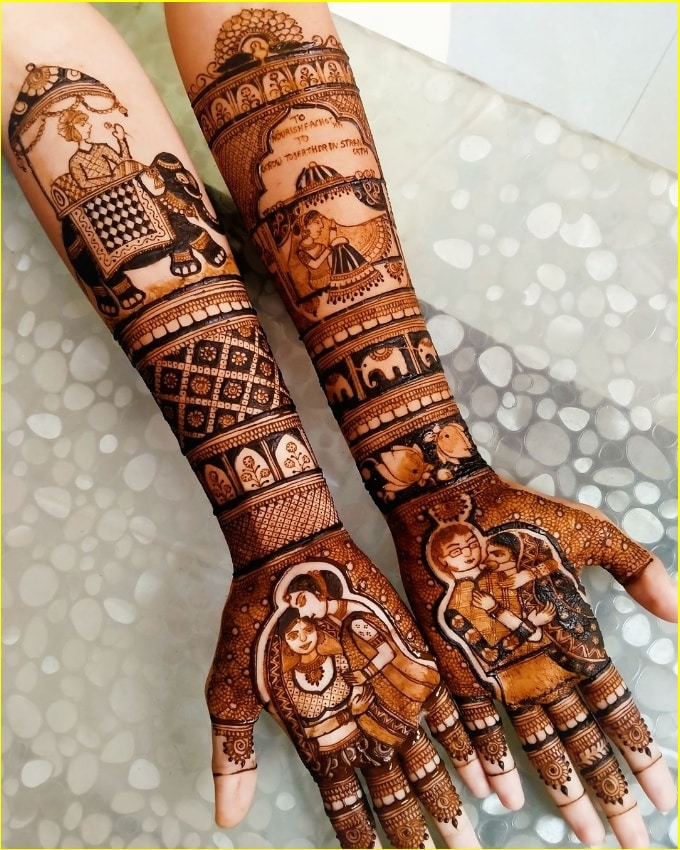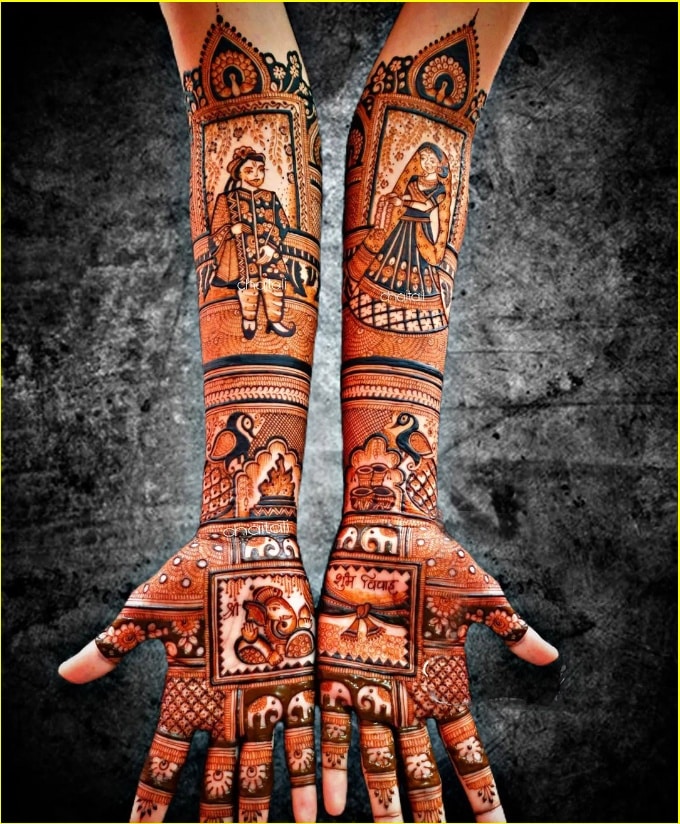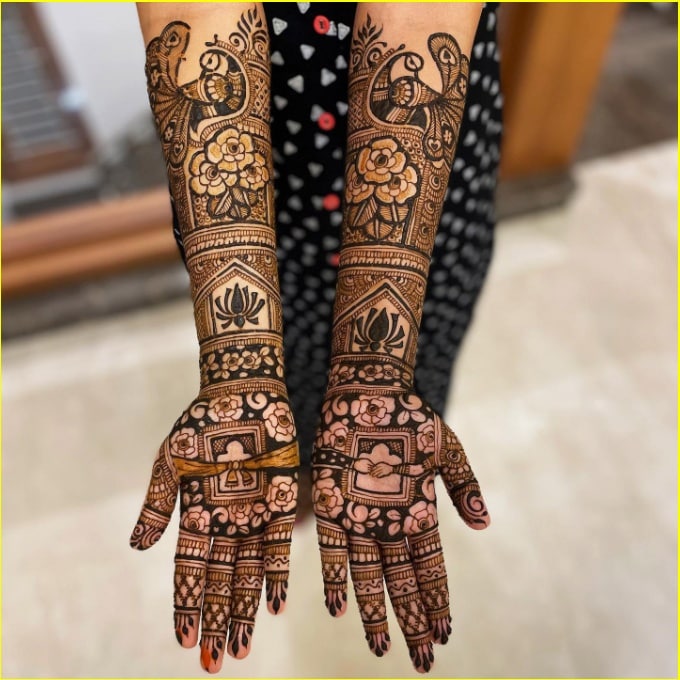 We hope you like these pictures for henna designs and Mehandi designs. Read More about Henna & Mehandi Here.
Please Follow Us on Twitter, Pinterest and Tumblr also.