Taurus Zodiac Sign Tattoo Designs and Ideas for men and women
Taurus Tattoos: People born between April 20 and May 20 have Taurus as their zodiac sign. Taurus is the second sun sign and it is an earth zodiac sign. Just like Libra the ruler of Taurus is also Venus. People born under this sun sign are usually very reliable, practical, responsible, stable, and patient. They can also be very stubborn and possessive. They appreciate art and music and are quite romantic even though they are slightly insecure. In this article we are going to learn about Taurus zodiac signs Tattoos designs, and what does a Taurus tattoo meaning. We are going to offer you a huge variety of the latest Taurus zodiac sign tattoo designs and ideas for your tattoo to be inked. So stick with us and scroll down.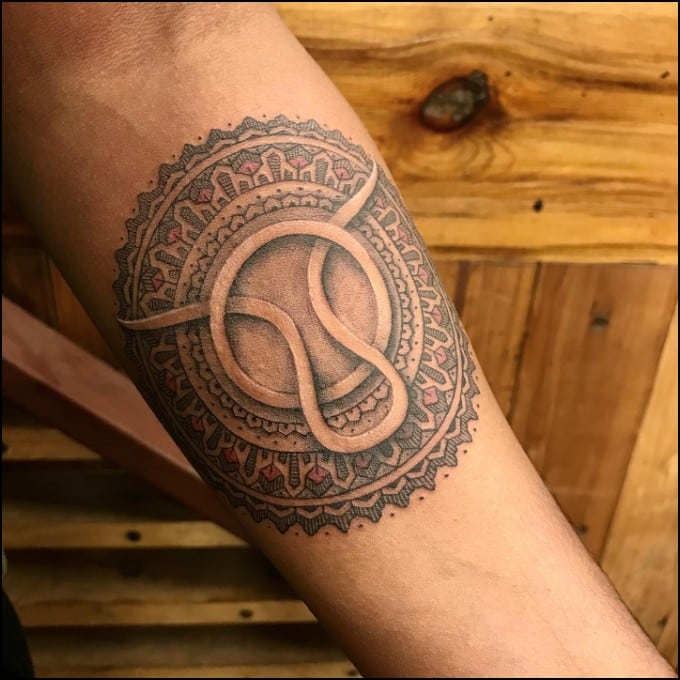 Meaning Behind Taurus Zodiac Sign Tattoo: 
Taurus Tattoo Meanings: is represented by a Bull but ancient Egyptians used to interpret it as the goddess Hathor when it comes to modern times Roman interpretation is what is common. The bull symbolizes strength and persistence but also signifies anger. Some other traits like strong will and stability are also signified.
Where Should A Taurus Get Tattoos? 
Tattoo placement is extremely important when it comes to Taurus zodiac tattoos because the tattoo of a bull on your might not signify the same thing as the tattoo of a bull on your back. Tattoo placements tell a story of their own. An arm tattoo signifies rebellious but reserved nature you can rebel and show it off but you can also keep it covered and keep it to yourself.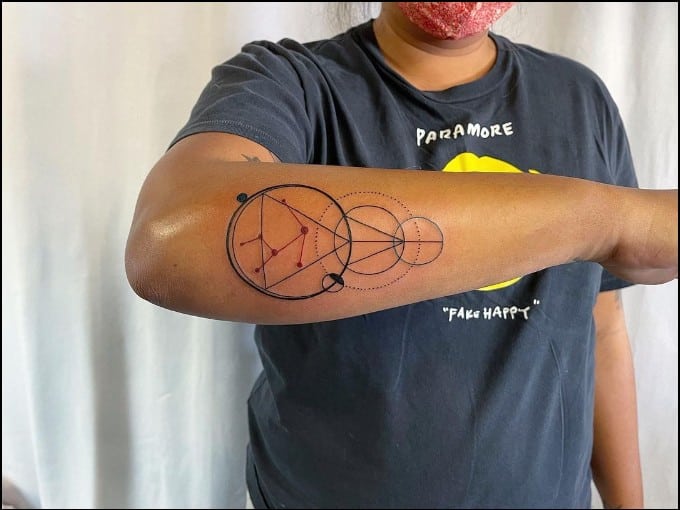 A tattoo on the back is something personal as even you yourself have to make an effort to see them on your body. Chest or rib tattoos are quite private as well. Taurus tattoos might seem masculine but a good tattoo artist can design perfect Taurus tattoos for women as well. Taurus tattoos are pretty straightforward.
What tattoo should a Taurus get?
There is a slight limitation when it comes to variety in Taurus tattoo designs but if you know a skillful tattoo artist you can get your tattoo customized. Since there is not much scope for design customization you can always with color composition and shading. Here we have a variety of cool designs and ideas for your next tattoo. Please observe them wisely and discuss them with your tattoo artist first. 
Are Taurus Tattoos Painful?
You should know that every single tattoo can be painful even if it's small or large. It also depends upon the size of the tattoo designs and the skills of your tattoo artist. You can decide the placement and size of the tattoo depending on your personality and pain tolerance. If you have high pain tolerance you can get the complete bull tattooed on your arm, chest, or back if you can't tolerate much pain go for small bullhead tattoos on the back of the hand or inside of the wrist.
If you are an extrovert you can get the bullhead inked on your nape where it is clearly visible but if you are an introvert you can also have the choice to get the tattoo inked somewhere private. If it is your first tattoo and you are not sure about it then always get a small-sized tattoo so that in the future even if you regret it you can get it removed without spending too much.
ELEMENTS OF TAURUS SIGN TATTOOS
Taurus elements are the thing that will add some twists to your tattoo design. Let's discuss them one by one. 
Bull: The zodiac symbol of Taurus is the Bull. It is an animal with great strength and power. The bulls are very focused and determined. Bulls can be dangerous when they are irritated and the rest of the time they are calm and quiet.
Taurus glyph: The Taurus glyph symbol is in the shape of a bull's head and large curvy horns. This is a symbol of rich inner life.
Venus: Venus is the ruling planet of the zodiac Taurus sign. Venus is the goddess of beauty and romance. With the presence of venus in this sign, Taureans value intimacy, and financial stability. Taureans keep their feet on the ground and their eyes on the stars.
Birth flower- poppy: Poppy flowers have beautiful blossoms and it represents happiness and joy. This flower can even grow in the most inhospitable landscapes.
Taurus Constellation: It is a large constellation located in the northern celestial hemisphere. It is one of the oldest constellations and this constellation is represented by a bull's head. Taurus is known for its bright stars and it is also home to Pleiades, known as the seven sisters.
Earth: The earth sign represents that Taureans are down-to-earth and reliable. They have earthy qualities.
Most of the Taurus tattoos are either completely black or black and white but you can ask your tattoo artist to make the tattoo ornamental so that it stands out. We have collected the latest Taurus sign tattoos for your first or next tattoo to be inked. Check these out below and choose one for yourself.
Taurus Tattoos gallery.
1. Taurus bull in Polynesian tattoo form on the shoulder for men. Polynesian tattoos are highly meaningful in their community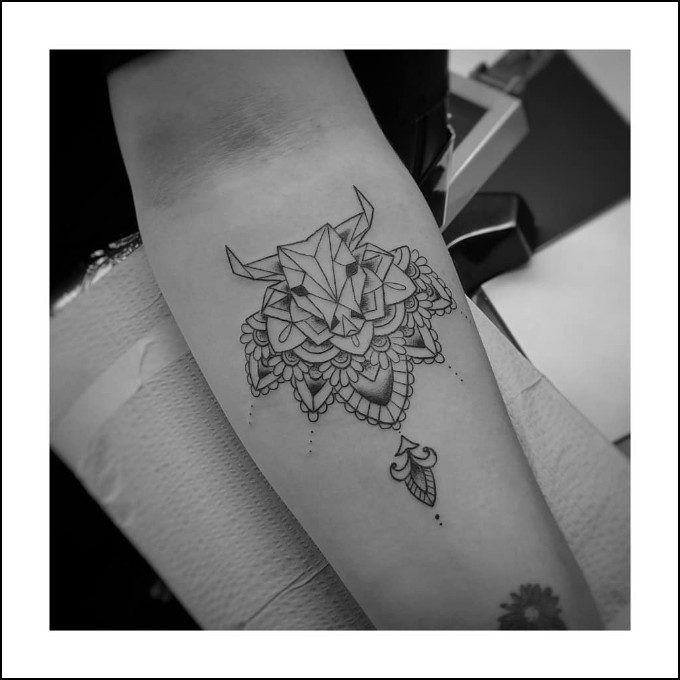 ---
2. Tribal Taurus bull head tattoo designs ideas on the back for boys and girls.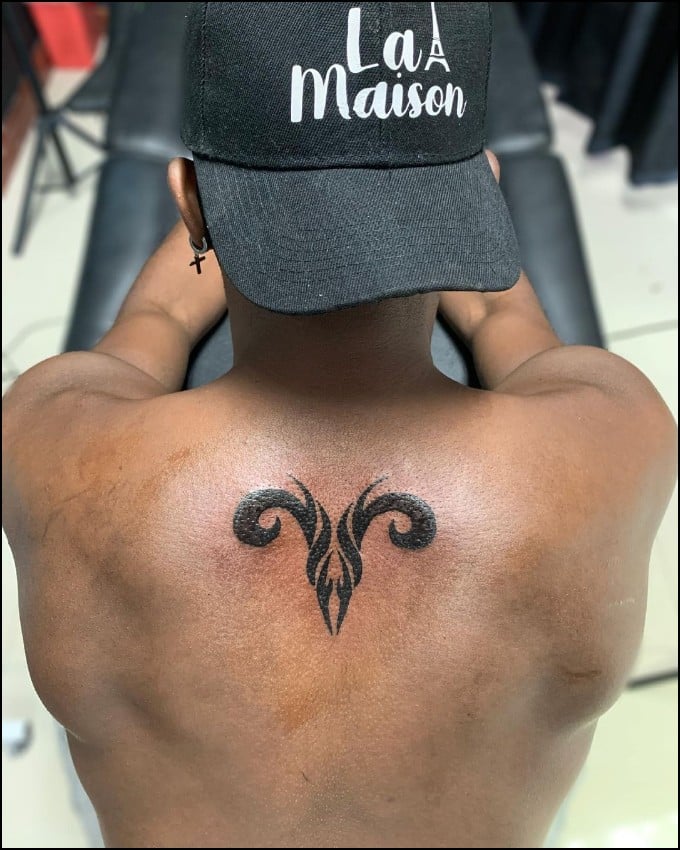 ---
3. Taurus bull with the date of birth tattoo design on thigh ideas for ladies. Females tattoos lover can also go with roses, stars, or rings along-with.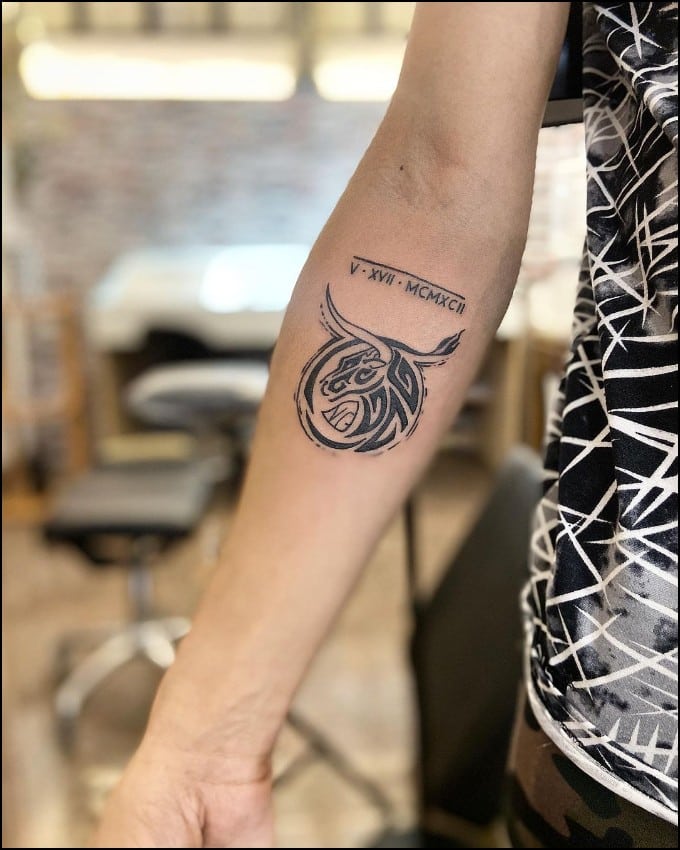 ---
4. Small and simple Taurus zodiac symbol tattoo design on wrist ideas for girls.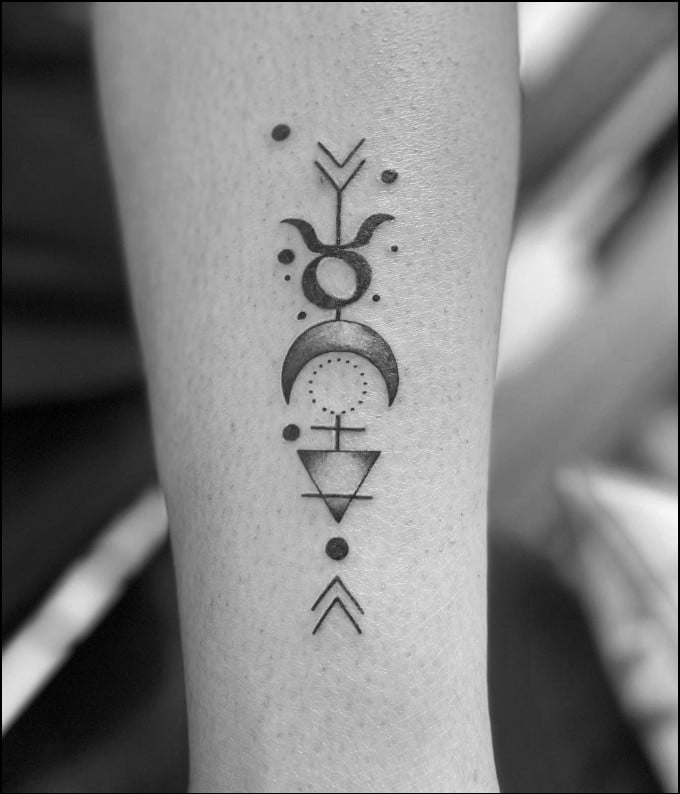 ---
5. Taurus bull tattoo design on legs ideas for guys. This design can be inked on the chest as well if someone is looking for tattoos on the chest.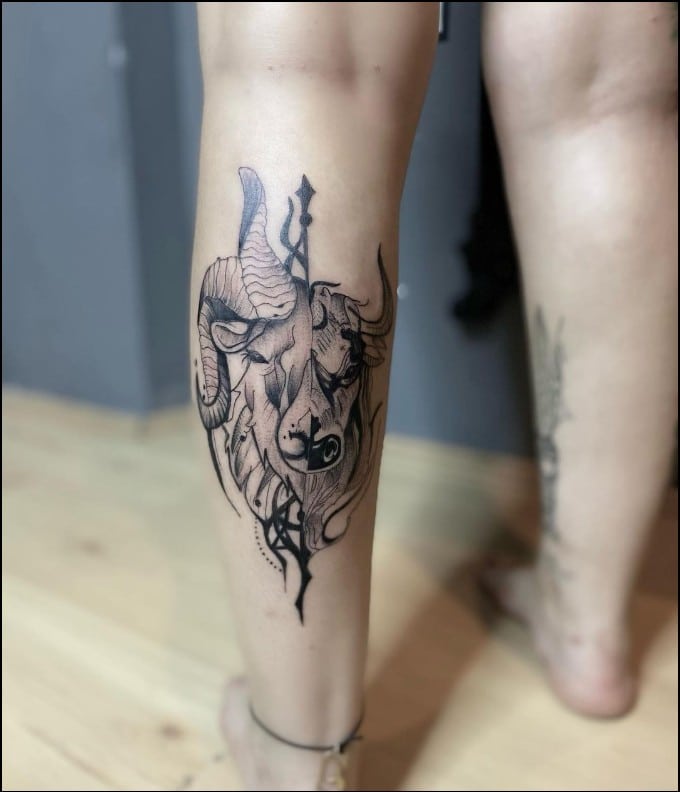 ---
6. Taurus Goddess tattoo design on upper half-sleeves ideas for women.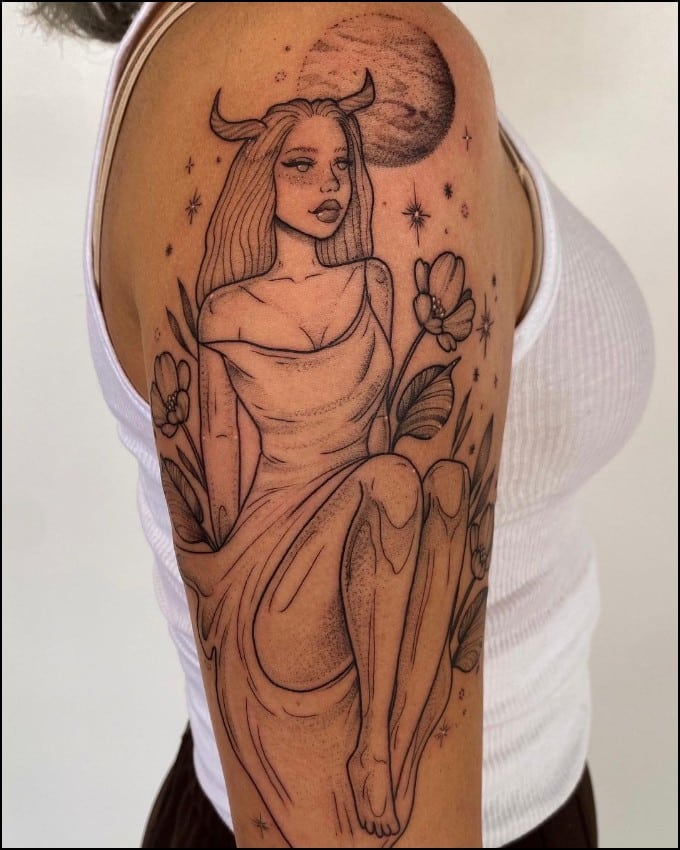 ---
7. Polynesian Taurus bull tattoo designs pictures for males and females.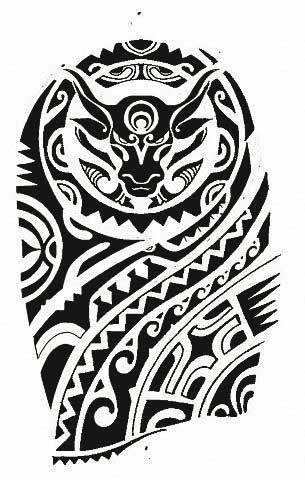 ---
8. Geometrical Taurus bull head tattoo with long horns on the forearms ideas for girls.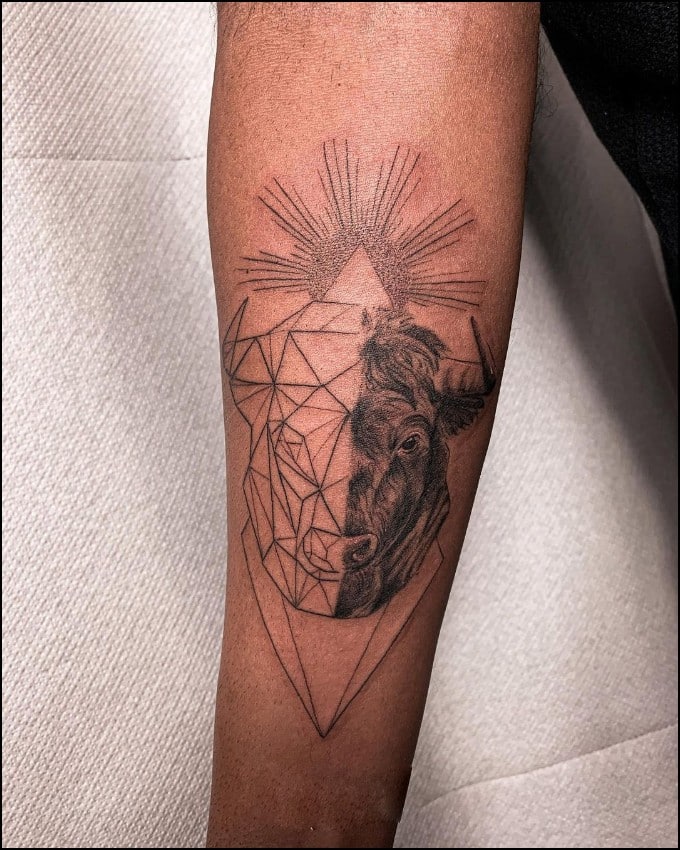 ---
9. Taurus zodiac tattoo design on finger ideas for women.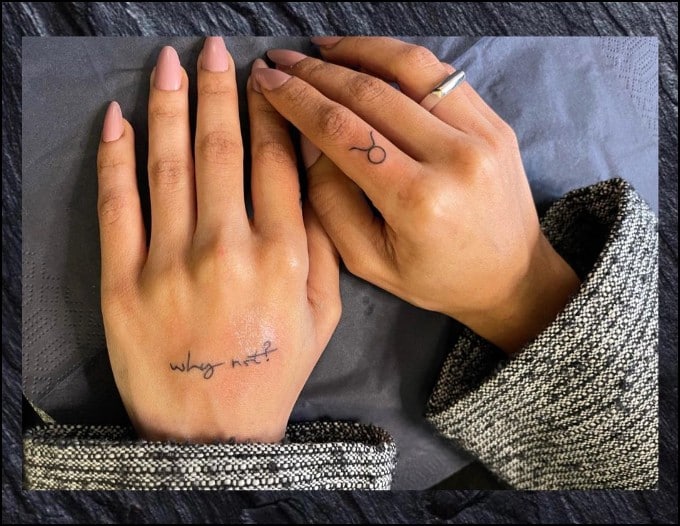 ---
10. Awesome Taurus bull tattoo design images for men and women. This tattoo design will look amazing on the shoulder for girls.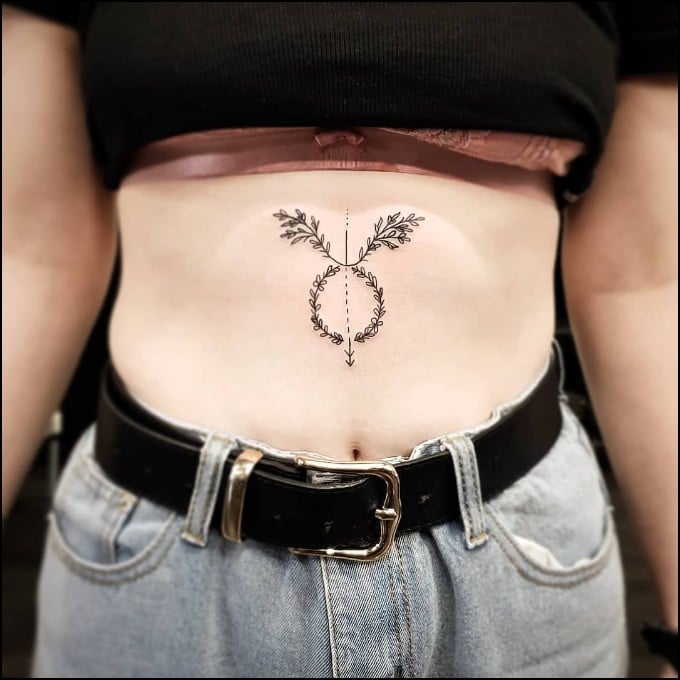 ---
11. Watercolor Taurus bull tattoo design on forearms ideas for women.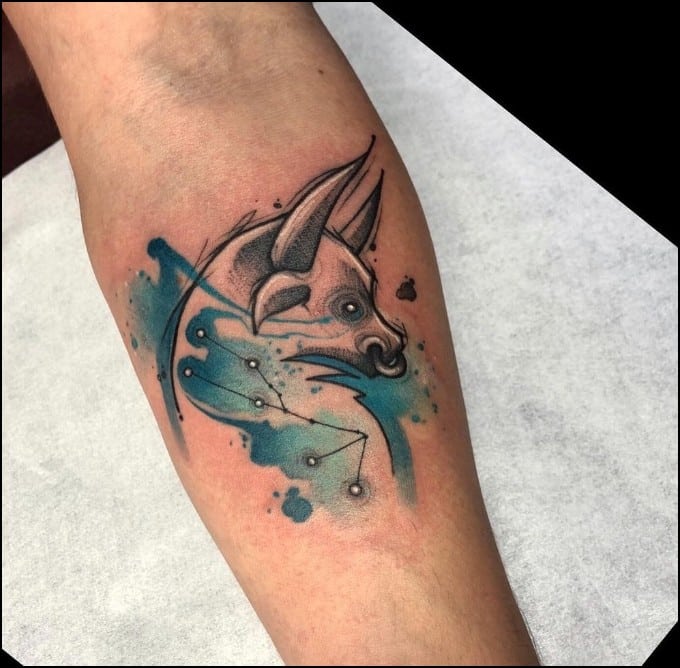 ---
12. Taurus zodiac tattoo design on the thigh.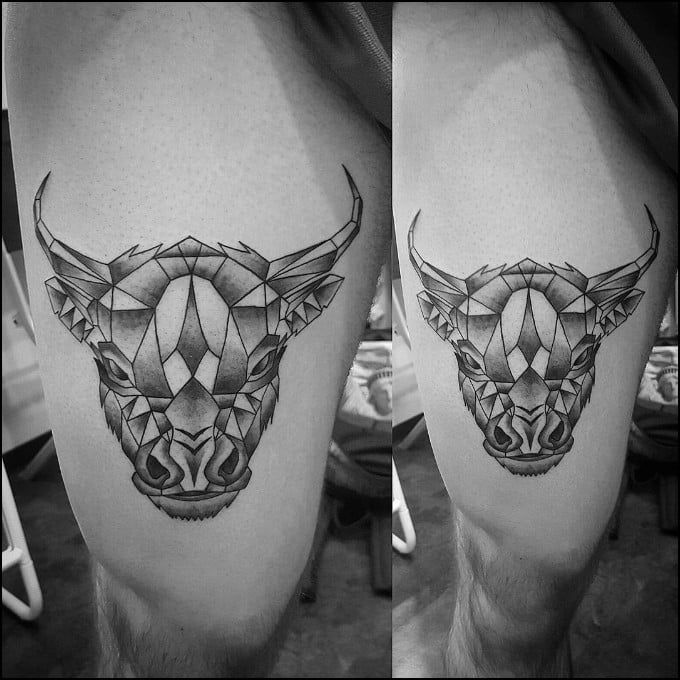 ---
13. Taurus zodiac bull tattoo design.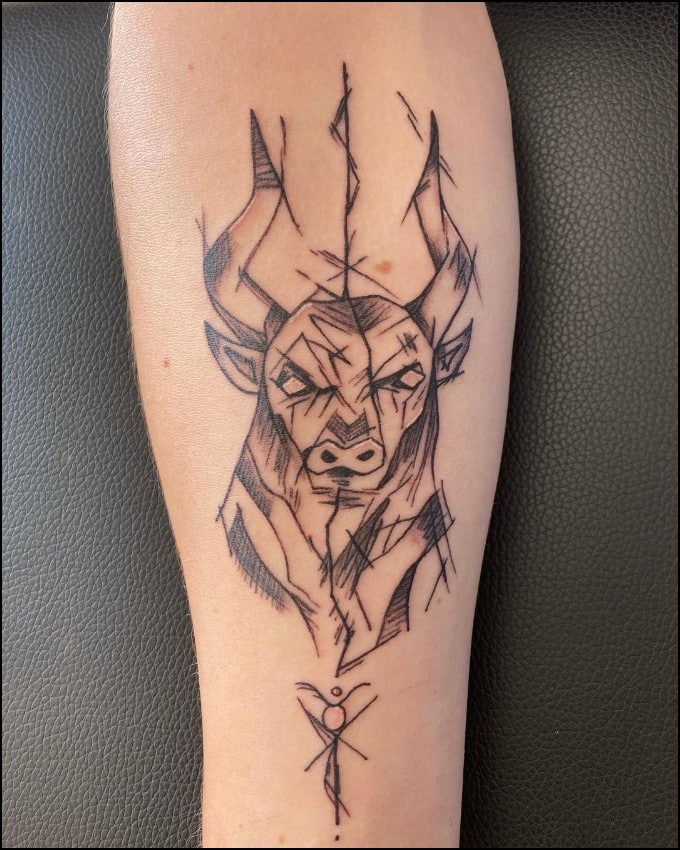 ---
14. Taurus zodiac symbol tattoo design images for boys and girls. This tattoo will look beautiful on the neck.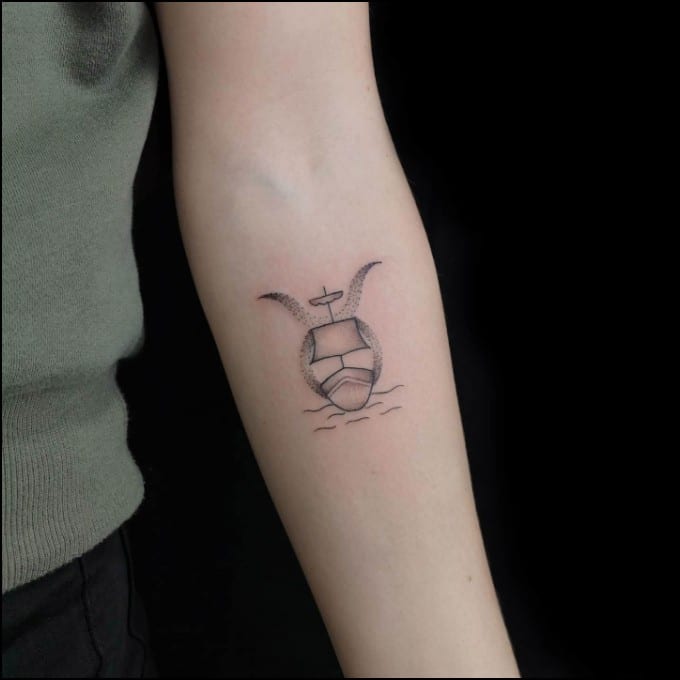 ---
15. Taurus zodiac bull tattoo design in armband shape for guys. With this Taurus, some inspired quotes can give an amazing appearance.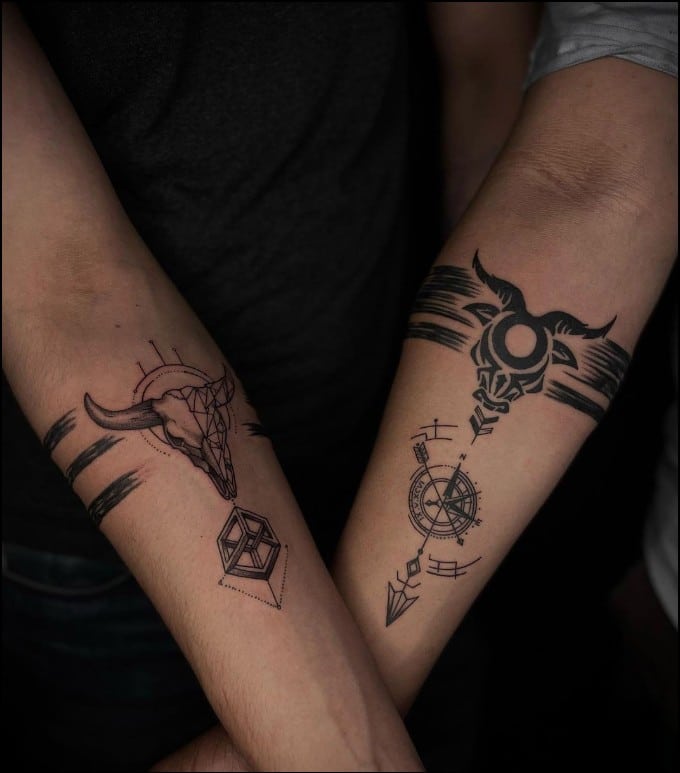 ---
16. Taurus Girl portrait tattoo on arm for girls. Girls can accompany the Taurus tattoo with a butterfly and crown also.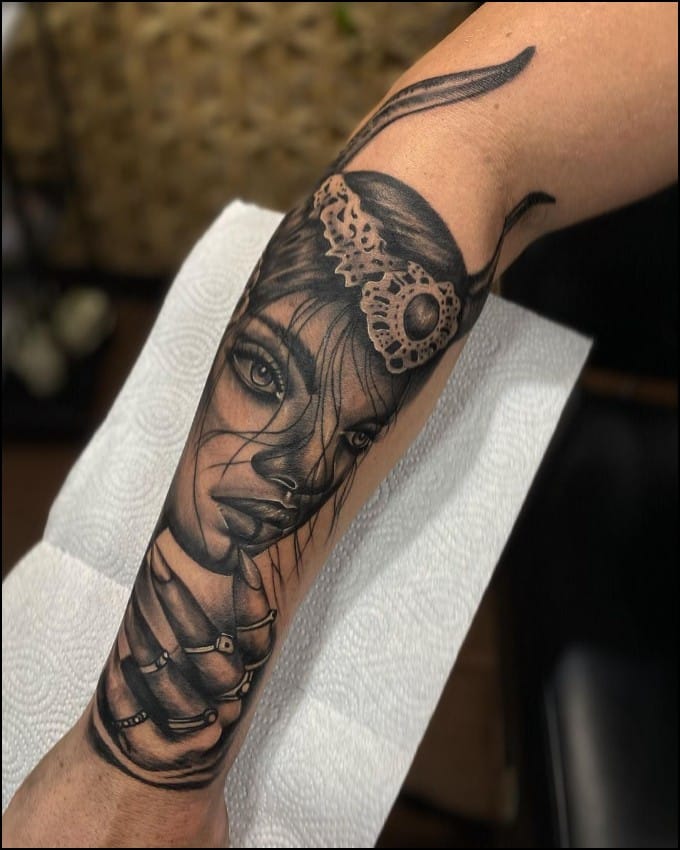 ---
17. Taurus Bull Head with Goddess tattoo on thigh for girls.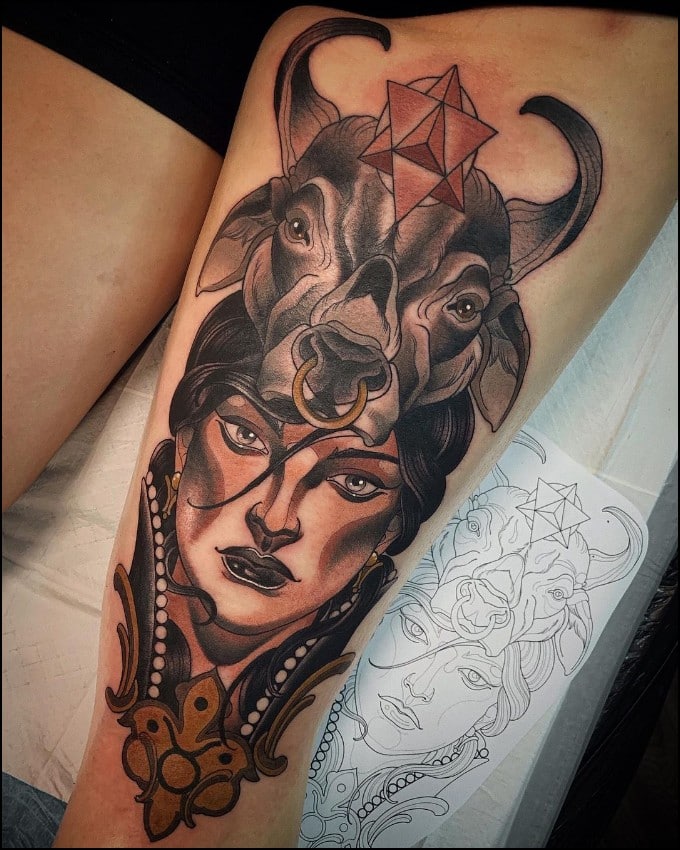 ---
18. Unique Taurus zodiac bull tattoo design on arms for males and females both. This tattoo is having different patterns.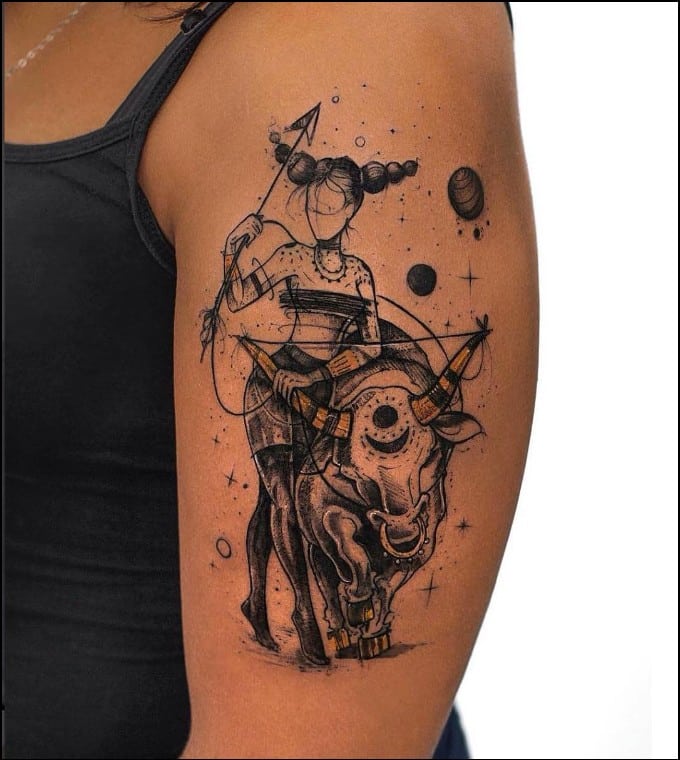 ---
19. Colored Taurus zodiac tattoo design on leg ideas for men and women.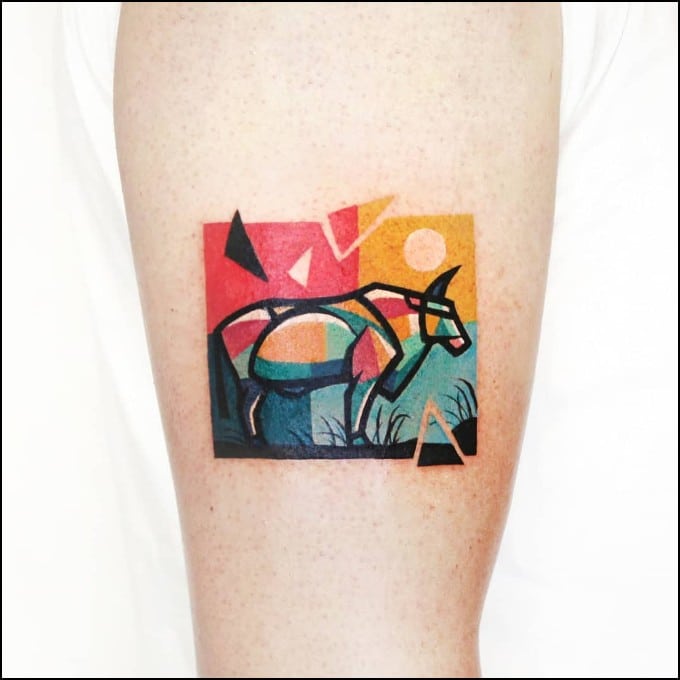 ---
20. Tribal Taurus bull with long horns tattoo design on upper arm.
---
21. Beautiful Taurus zodiac symbol tattoo pictures for guys. It can be inked on the upper back and will give an awesome appearance.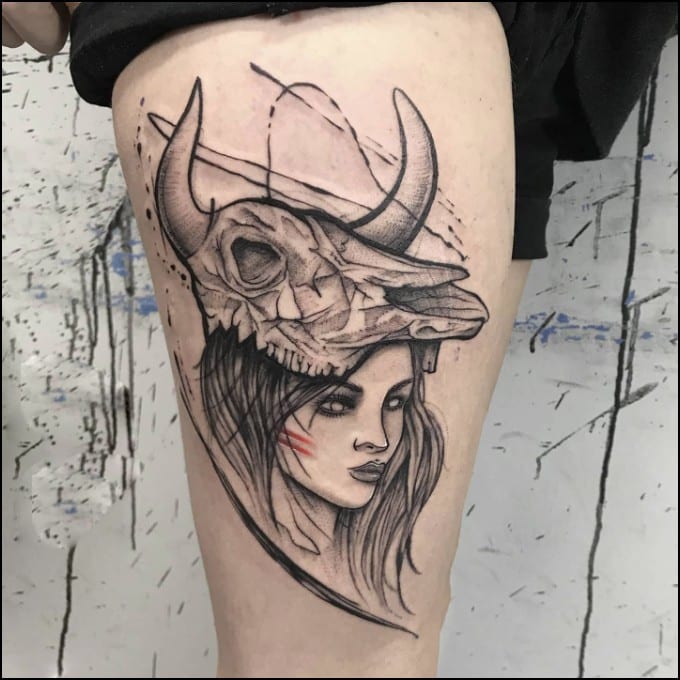 ---
22. Taurus Goddess tattoo design on the inner forearm. This tattoo is giving an aesthetic appearance.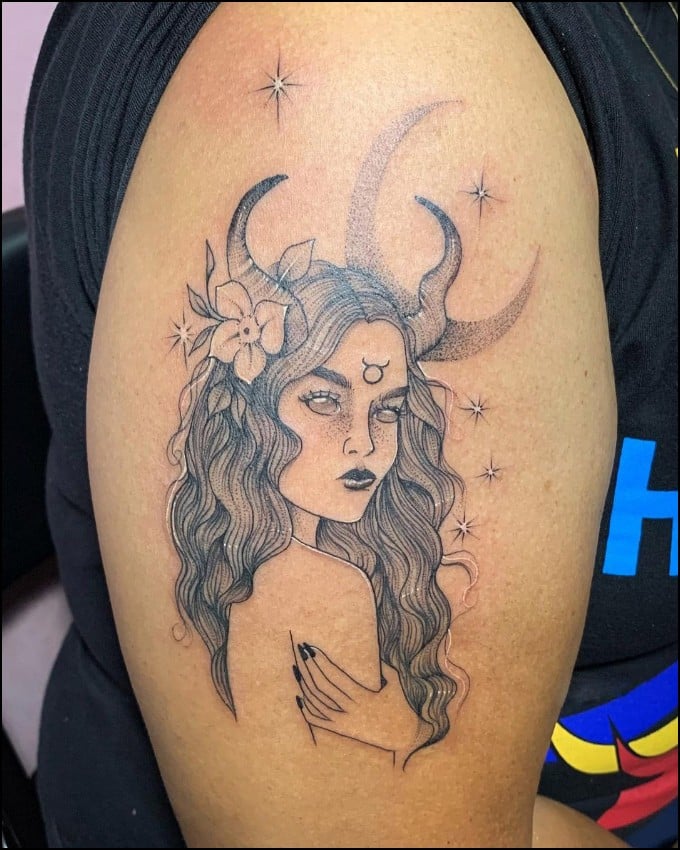 ---
23. Realistic Taurus bull symbol tattoo design on arm for boys.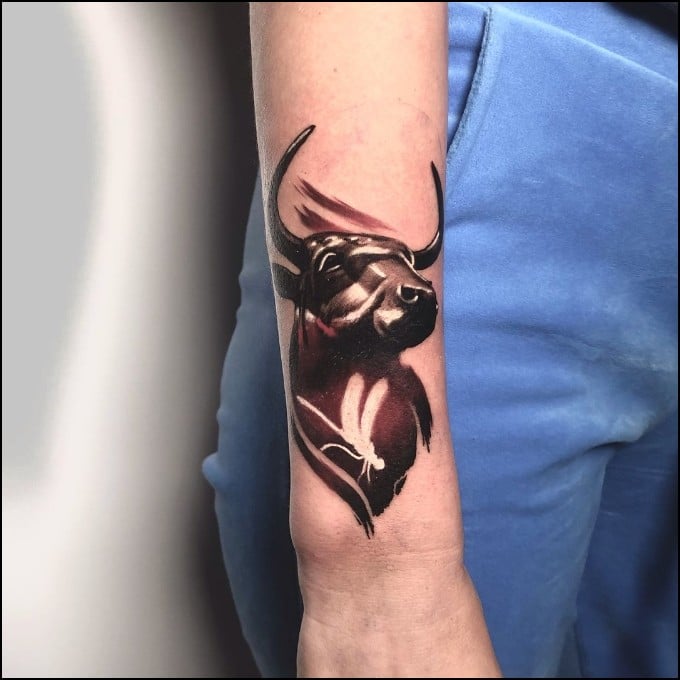 ---
24. Small Taurus bull head girl tattoo design images with hibiscus flowers.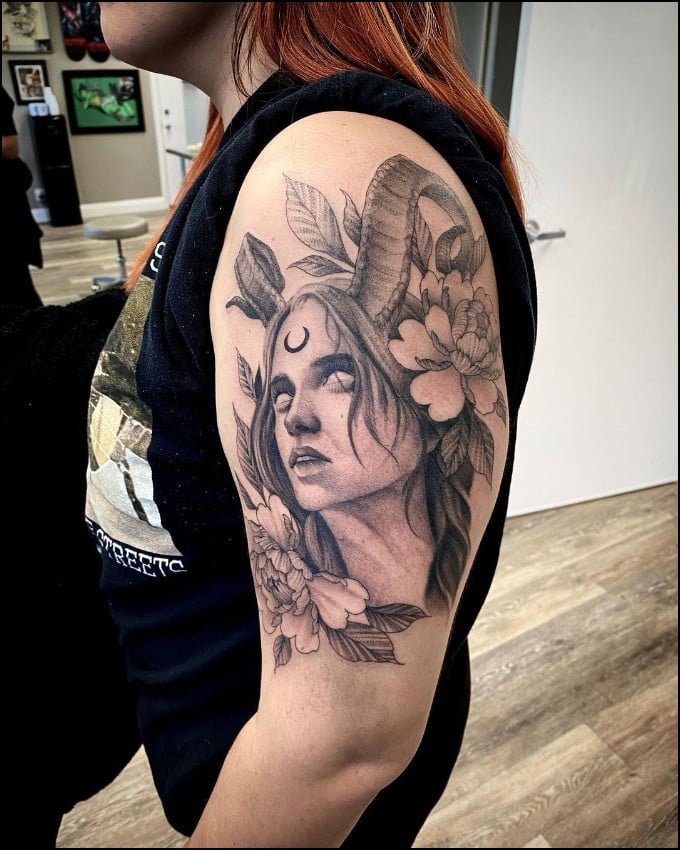 ---
25. Liner Taurus bull symbol tattoo design on inner arm ideas for boys and girls.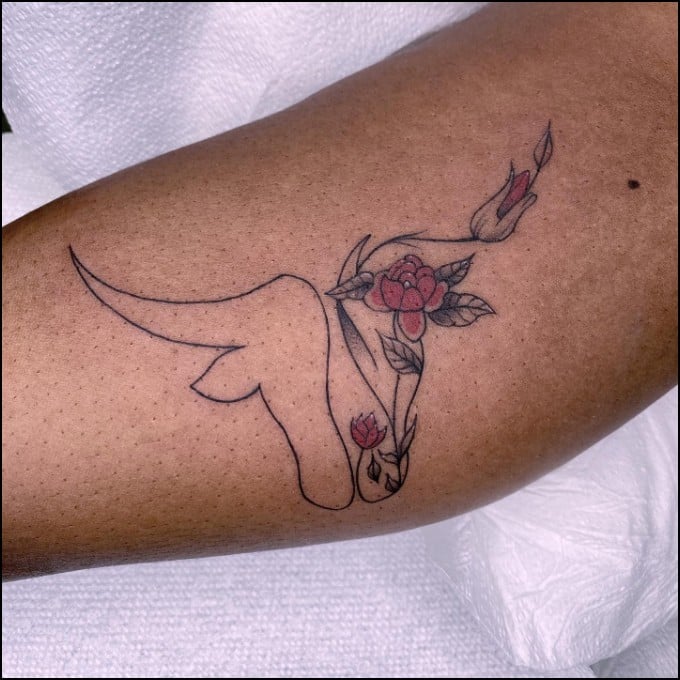 ---
26. Beautiful Taurus zodiac symbol tattoo design on the upper back. This is a very stylish tattoo design for both men and women.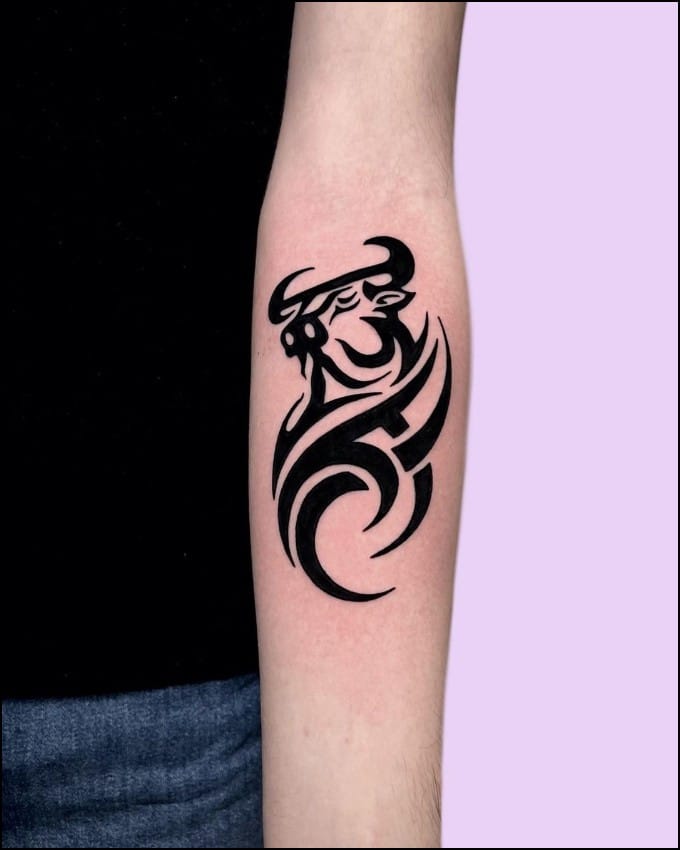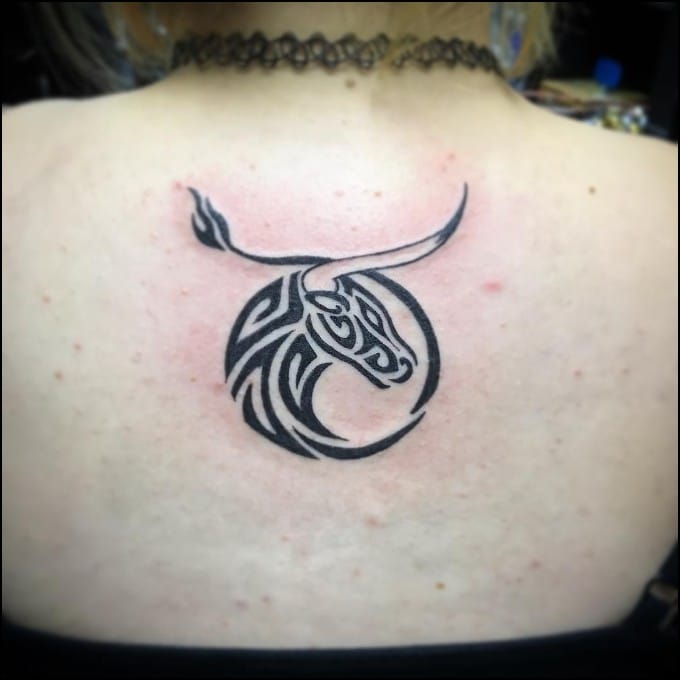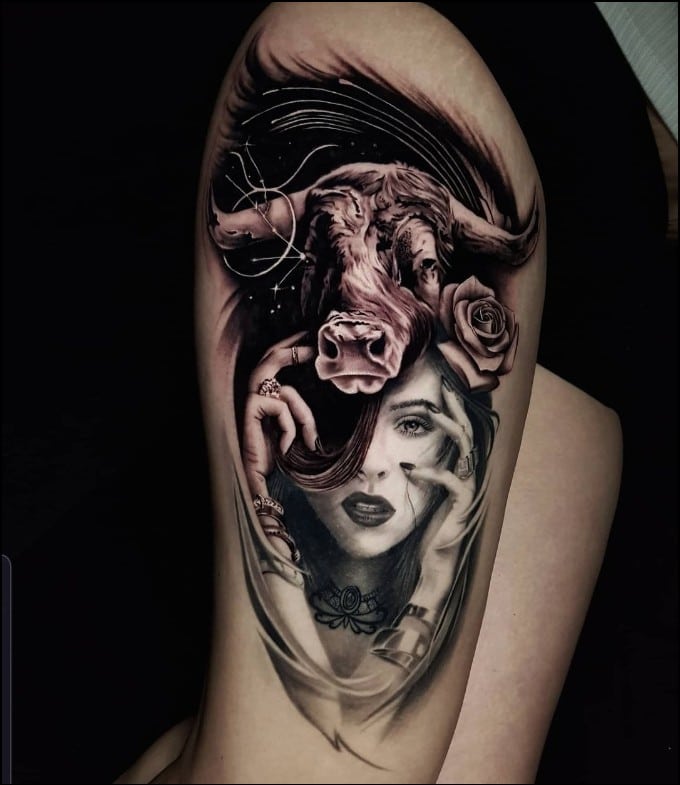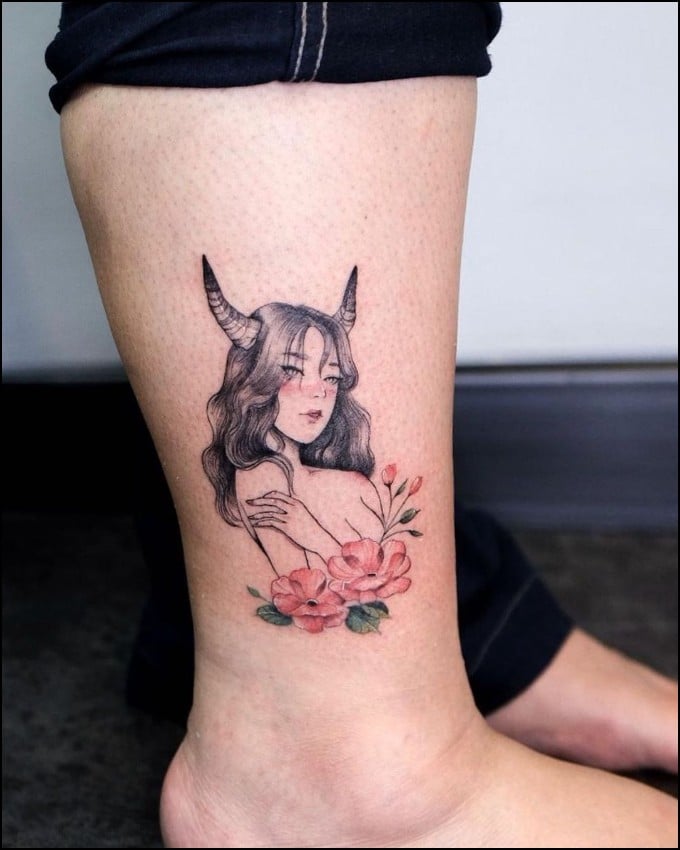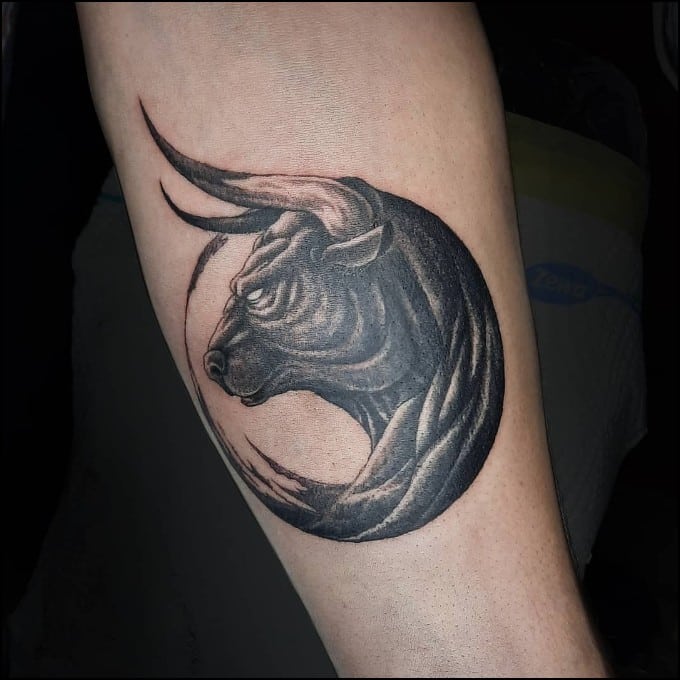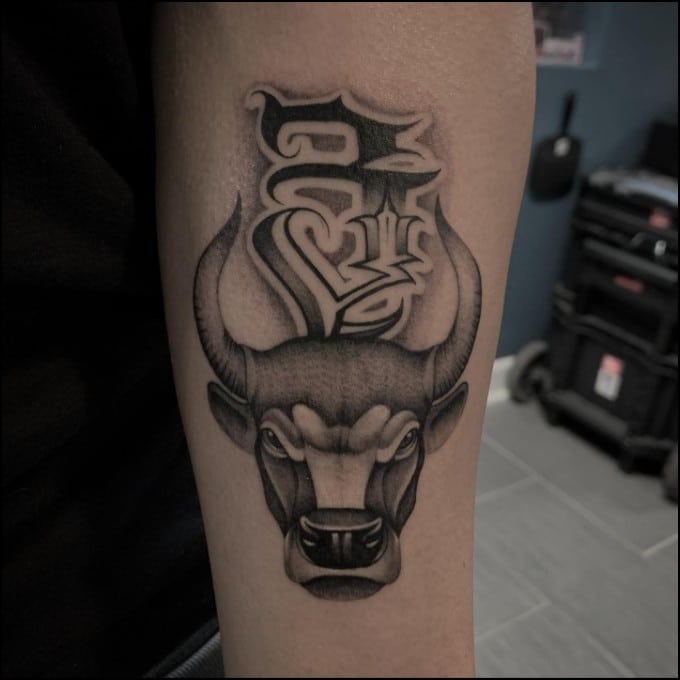 Check out this Leo and Taurus Zodiac Sign Tattoo Together.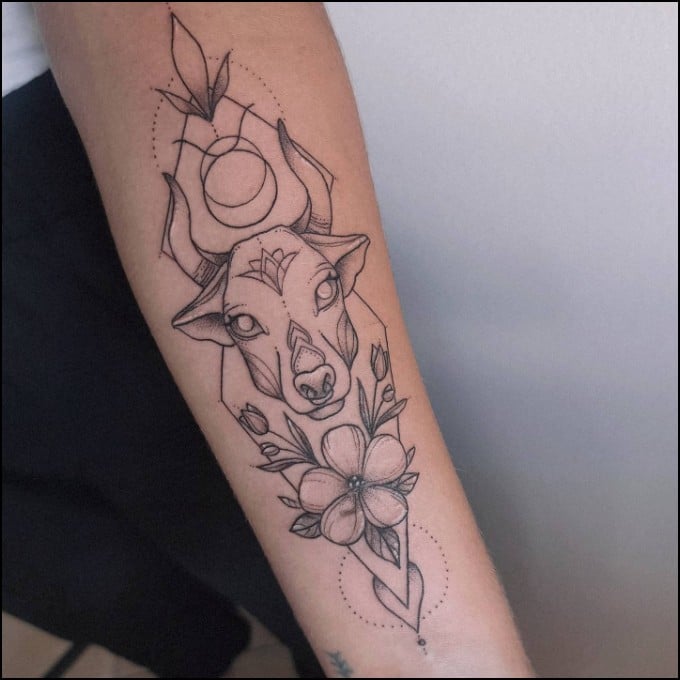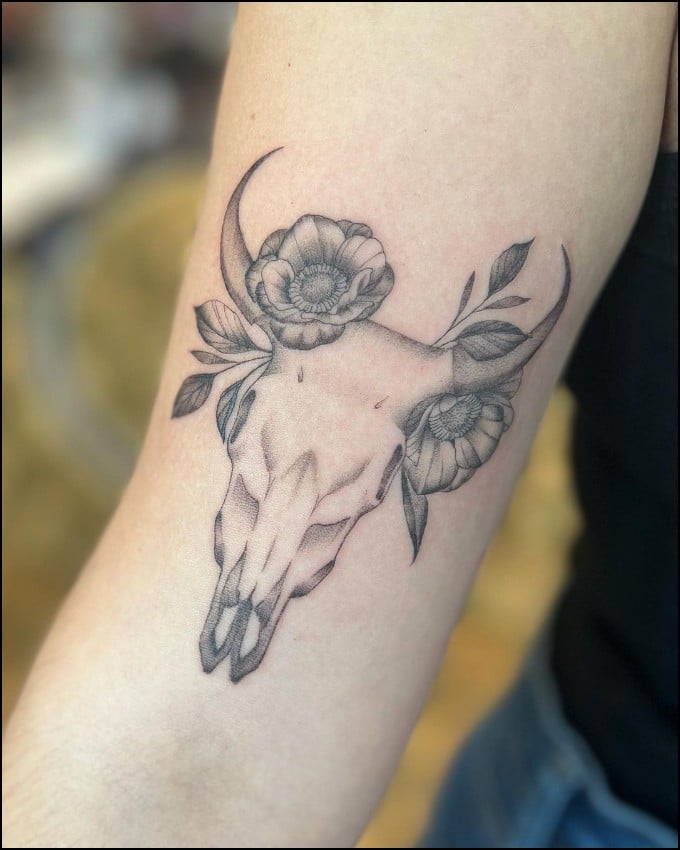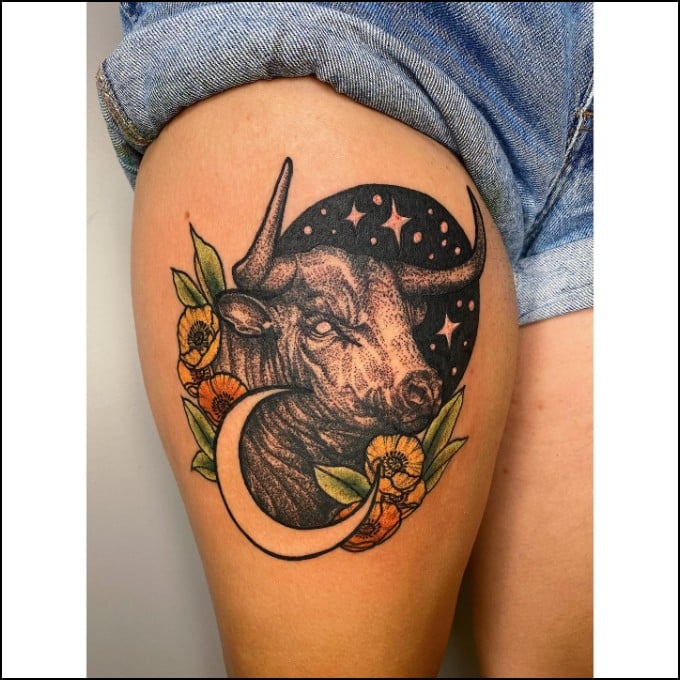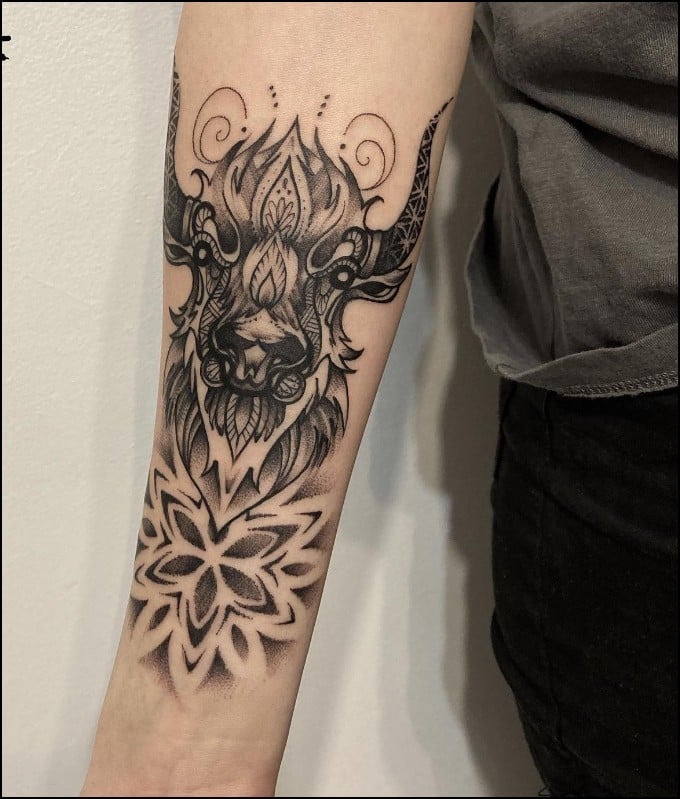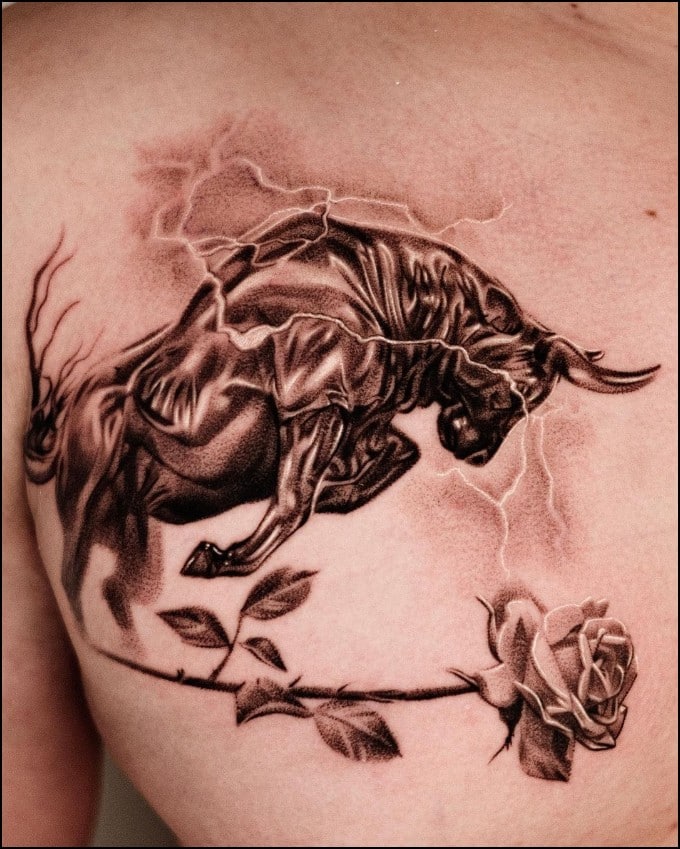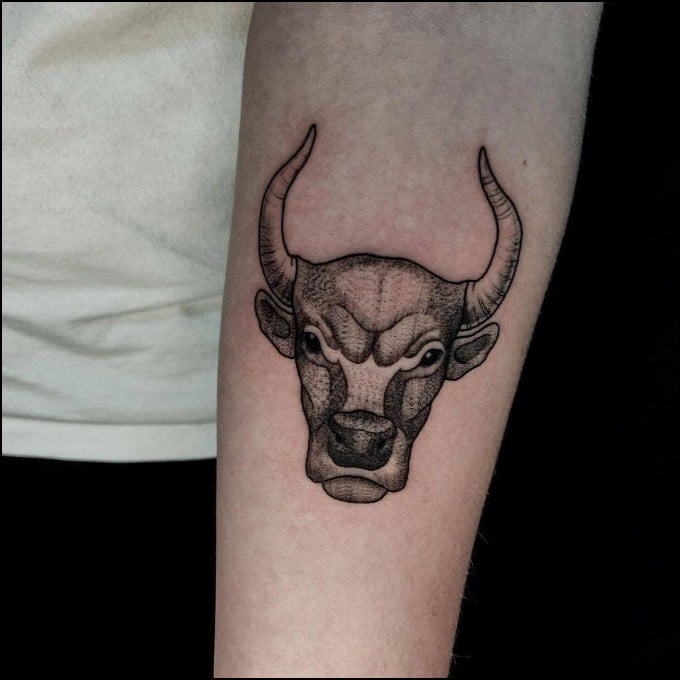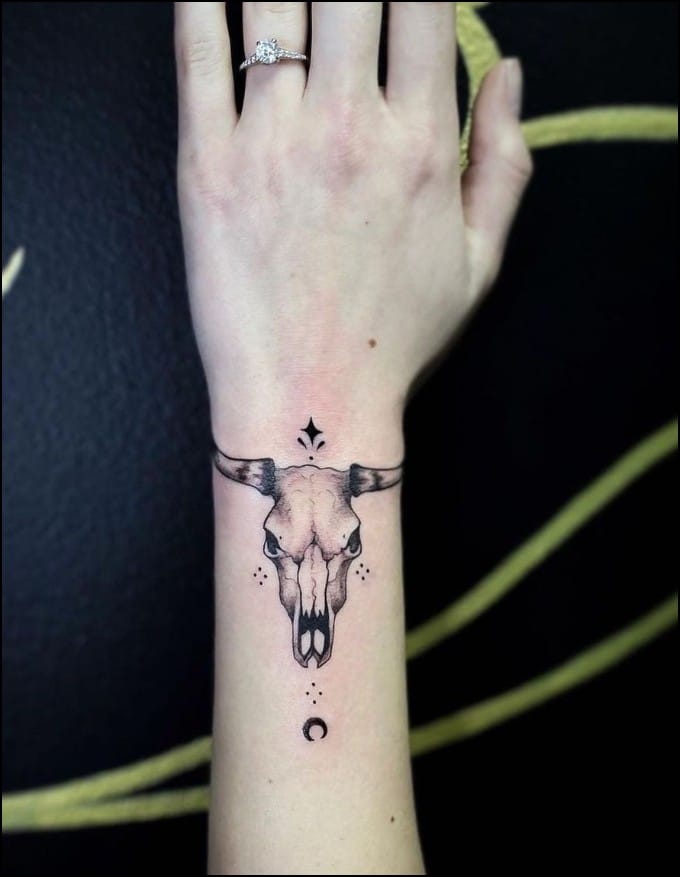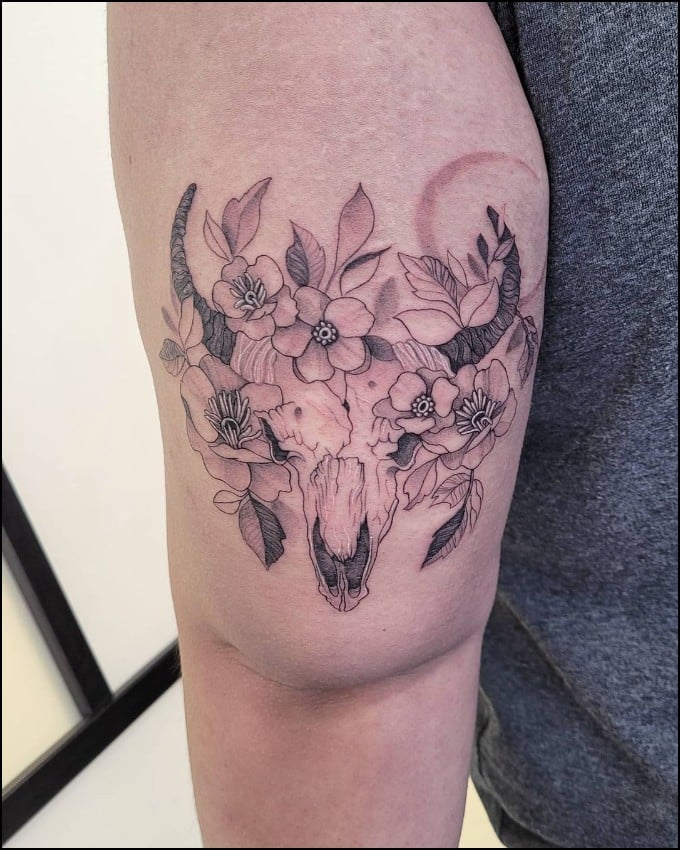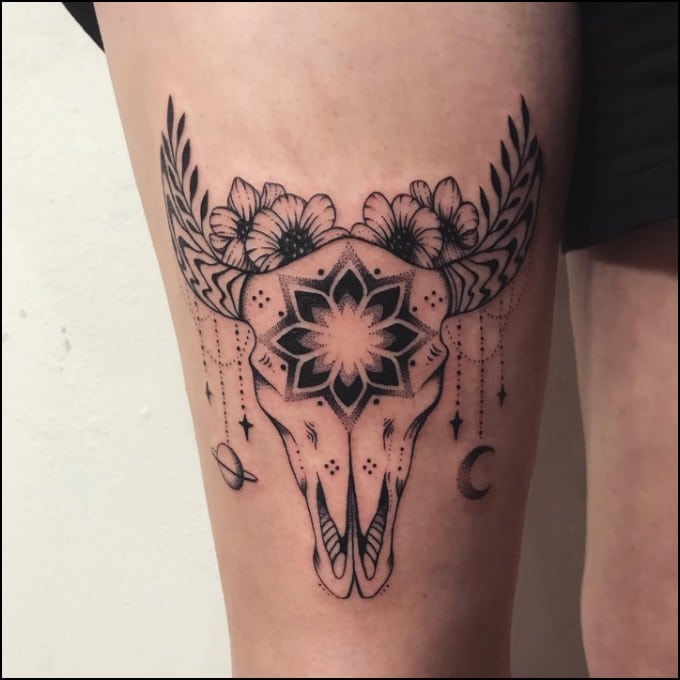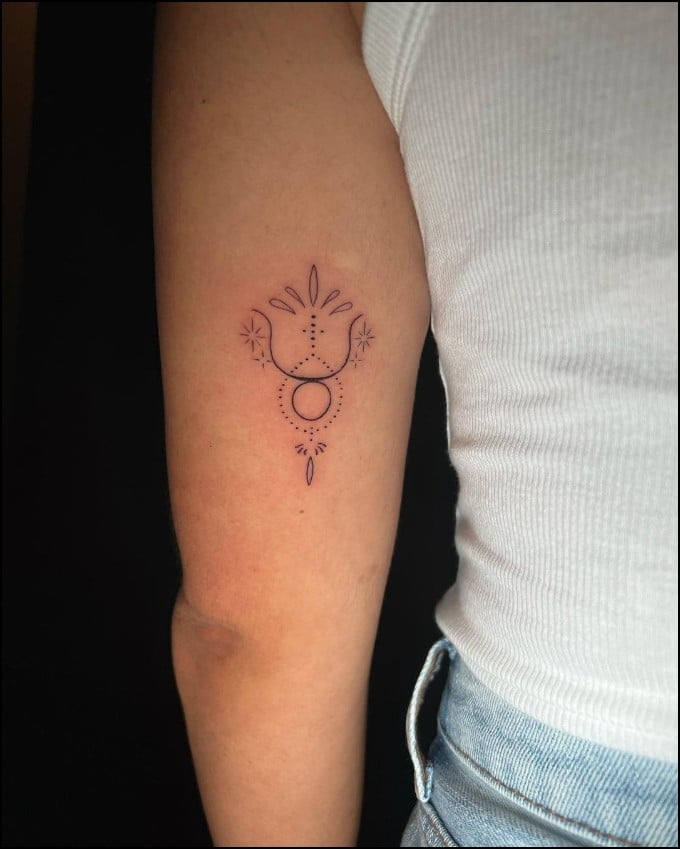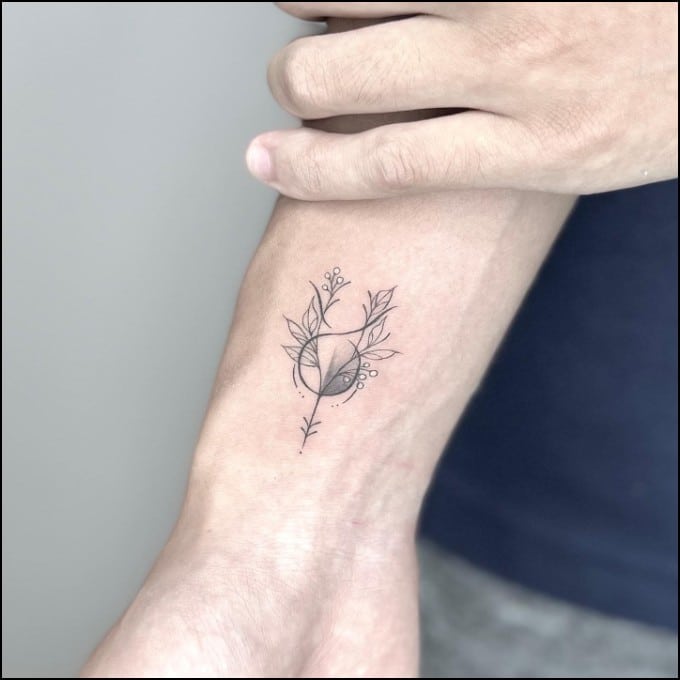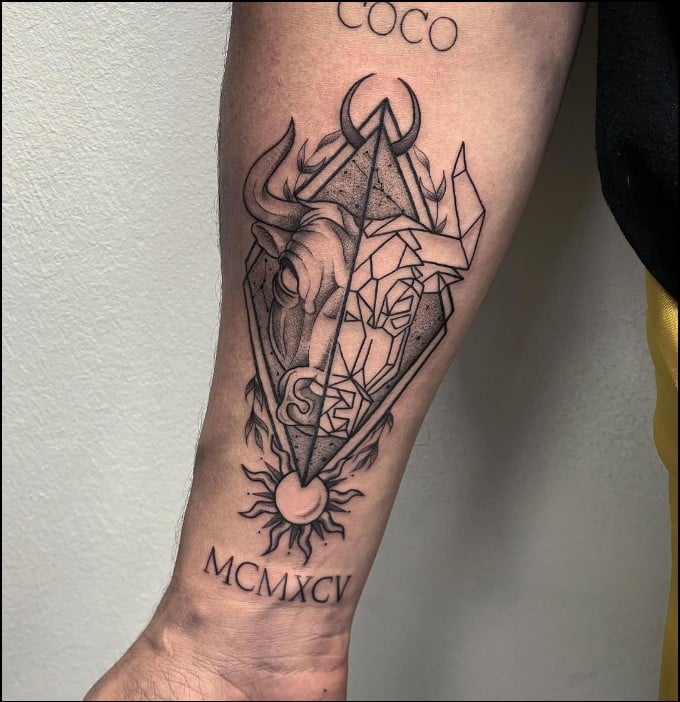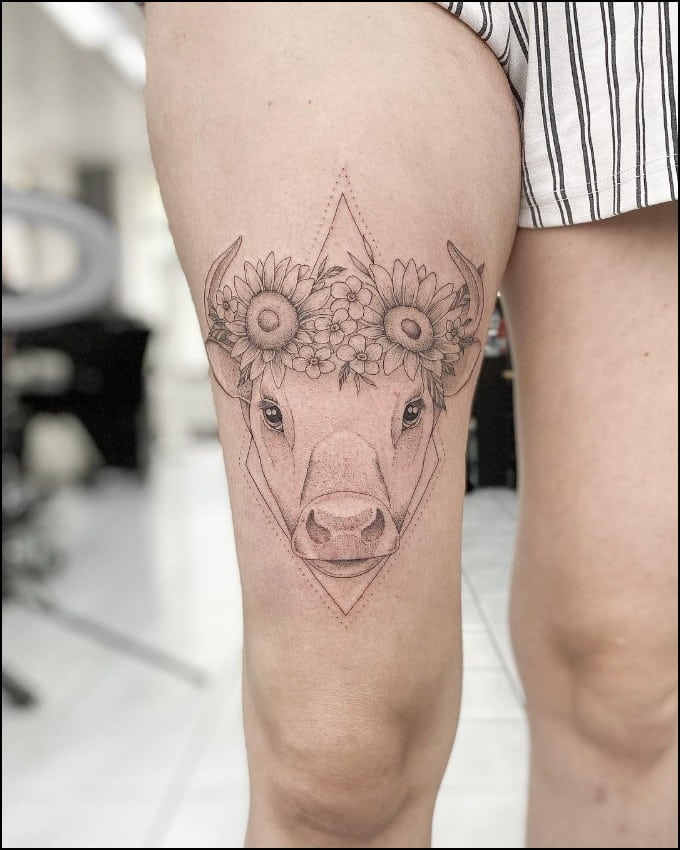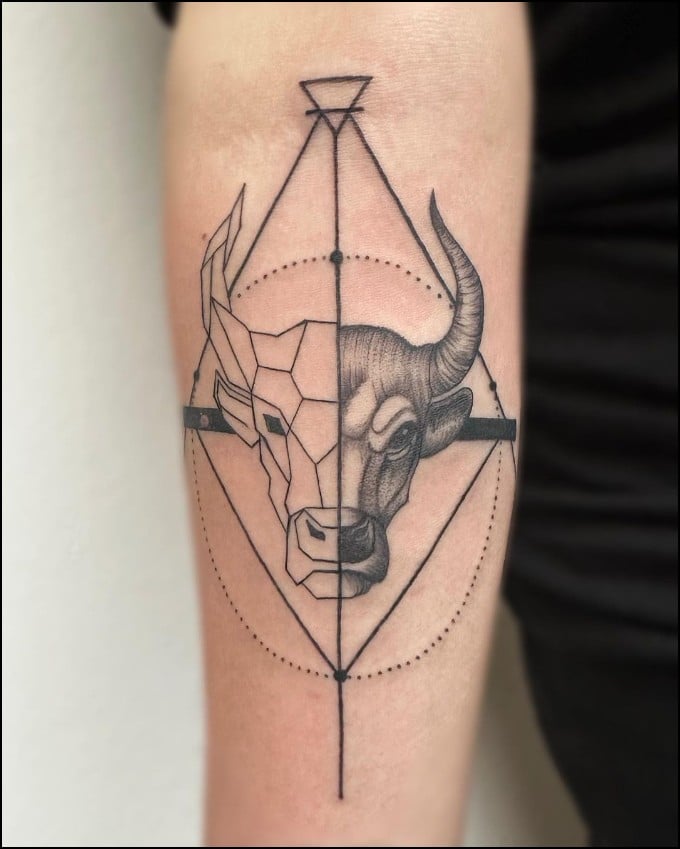 Here The Famous celebrity "Dwayne the Rock Johnson" also has a Taurus tattoo on his right-hand bicep. He recently cover-up with a large Taurus bull skull design.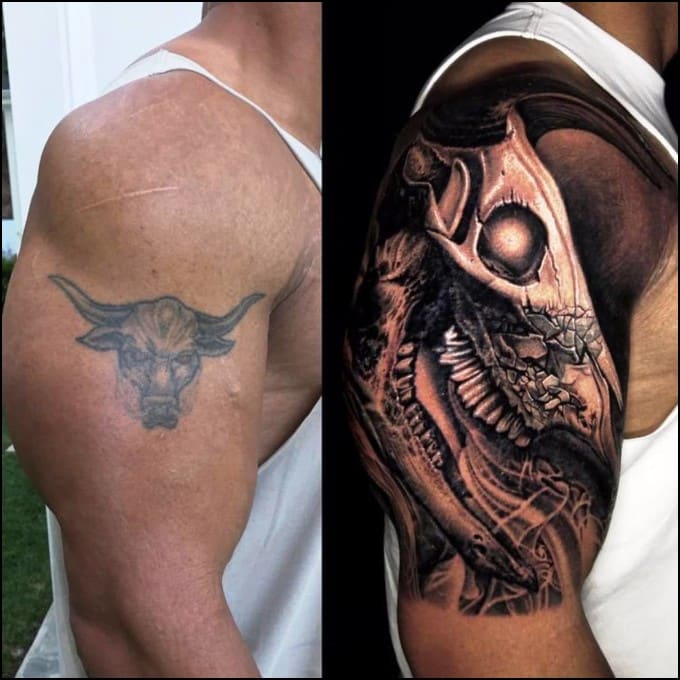 ---
TAURUS SIGN TATTOO IDEAS AND THEIR PLACEMENT
Taurus tattoos are very attractive, beautiful, and elegant. It can be small to big and simple to intricate. It can be inked in both small and large sizes. There are no restrictions on size. There are many design ideas because it has many elements which make its design more unique, beautiful, and attractive. we hope you like these beautiful designs and ideas for your zodiac sign. If you want to read more about the Taurus zodiac sign, then please click here. 
Img src: Pinterest and Tumblr.
We hope you like these beautiful Taurus tattoo designs and get your tattoo ideas. Please take a look at our other related article which has many more beautiful designs and ideas for you.
Which Tattoo is Lucky For Taurus?

Zodiac sign tattoos are always evergreen. There are 12 astrological signs, Taurus is the second astrological sign in the modern zodiac. People born between 20 April to  21 May in Western astrology belong to the Taurus zodiac sign. The Zodiac symbol of Taurus is "Bull".  It comes in different sizes and designs. It also gives you many placement options. These tattoos are tailor-made for the sign.

How To Draw a Taurus Sign For a Fake Tattoo?

To draw fake Taurus tattoos, You should follow these steps:
*To draw a fake Taurus sign tattoo design, First you need a pic of the Taurus zodiac sign from shown designs in this article.
*Select the simple one with a tribal look where a circle and two horns came out from it in a curly shape. as shown in the image.
*First start with the circle which represents the head of the Taurus.
*Add a pair of horns to the top of the circle. Then start with a left side horn, Curving them slightly outward.
Finally, add any additional details or decoration to the design.