Meaningful Dandelion Tattoos With Perfect Body Placement
Dandelion Tattoos: Hey readers, welcome to our website. Here you will get all information about tattoos and their designs. Today we are going to discuss dandelion flower tattoos, so stick with us.
Tattoos are very trendy and popular nowadays. One of the popular types of tattoos is flower tattoos. Flowers are temporary but tattoos last forever on your body. It is a great choice for flower lovers. Flowers, herbs, and trees represent ideas, feelings, and moods. Flowers have fascinated people for a century and have gained immense popularity. Sometimes flowers may express you or represent your personality, you have to choose the right one for you.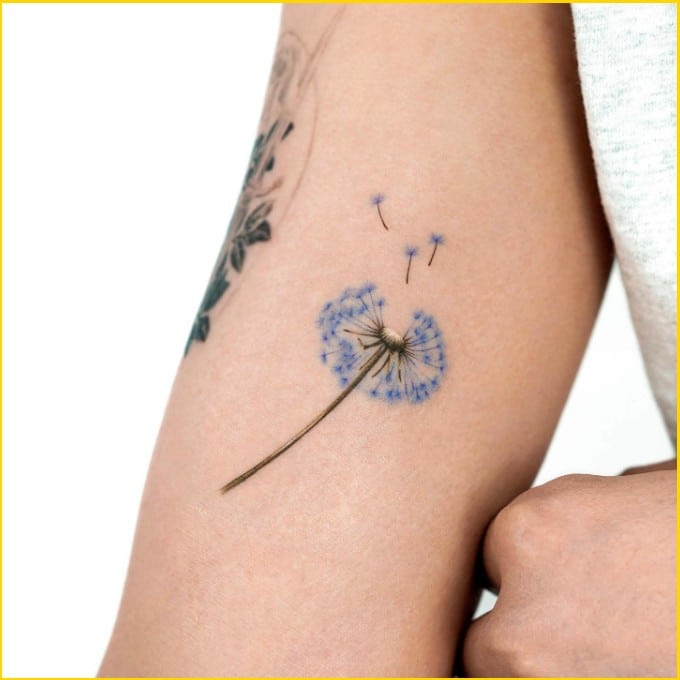 DANDELION FLOWER 
A dandelion is a flower. Its scientific name is taraxacum. Dandelion is a french word it means "lion's teeth". Its most popular Colors are yellow and white. White snowy color dandelions look very beautiful and their seeds are like little parachutes that fly with the wind spreading and growing more little and more beautiful dandelions. Dandelion flower pollens sometimes cause allergies in people. In China, dandelions are used as medicine. 
Meaning Behind Dandelion Flower Tattoos
Dandelion Tattoos: Dandelion flowers are very common, but it doesn't mean that these don't symbolize something. What is the meaning of dandelion flower tattoos? What do dandelion flower tattoos symbolize? Don't worry, you will get all your answers here.
Dandelions in yellow color represent hope, healing, and new beginnings. Yellow dandelion is used to heal the stomach and liver. It also helps in getting rid of acne problems, and controlling cholesterol, and diabetes. In short, yellow dandelion helps us to improve our health. People use to gift dandelions to newly married couples as a token of happiness and prosperity. It also represents love, innocence, strength, and power. See the hidden beautiful meaning of this mysterious flower below.
Dandelion tattoos can symbolize hope.

They can also represent new beginnings

Dandelions can be seen as a reminder to make the most of life.

Sign of good luck

Dandelions represent strength and resilience.
Also in earlier times, people used to blow dandelion flowers into the air by making a wish. They used to think that their wish will come true. People used to enjoy this activity and some people still believe in it.
Why dandelion Tattoos are so popular??
Dandelion flowers are worldwide popular and loved by everyone. There are a lot of variations in this flower but the white and yellow ones are quite popular than others. It is a special flower plant that has many health benefits. It helps to reduce excess fluid from the body. It is considered a superfood, therefore it is also served as a salad in many places. These things make this flower a special and popular choice for tattoo design.
Dandelion Flower Tattoo Ideas & Body Placement
Flowers are a very elegant choice for tattoos. Flower tattoos give you fresh and positive vibes. There are a large variety of dandelion flower tattoo designs, you have to choose the right one for you. Dandelion flower tattoos look unique and stylish. If you want a larger dandelion design, it will go to cover your whole arm or back. Also, you can go for the chest or thigh area for a bigger piece of art.
For smaller and more discreet tattoo pieces, this design can be placed anywhere on the body. Small-size tattoos give you many placement options. Small dandelion tattoos are the best choice for those who want a simple but elegant tattoo. You can have Small dandelion tattoos on your fingers and wrist.  Here, we have collected new and unique ideas for dandelion flower tattoos for you. Please check these out below.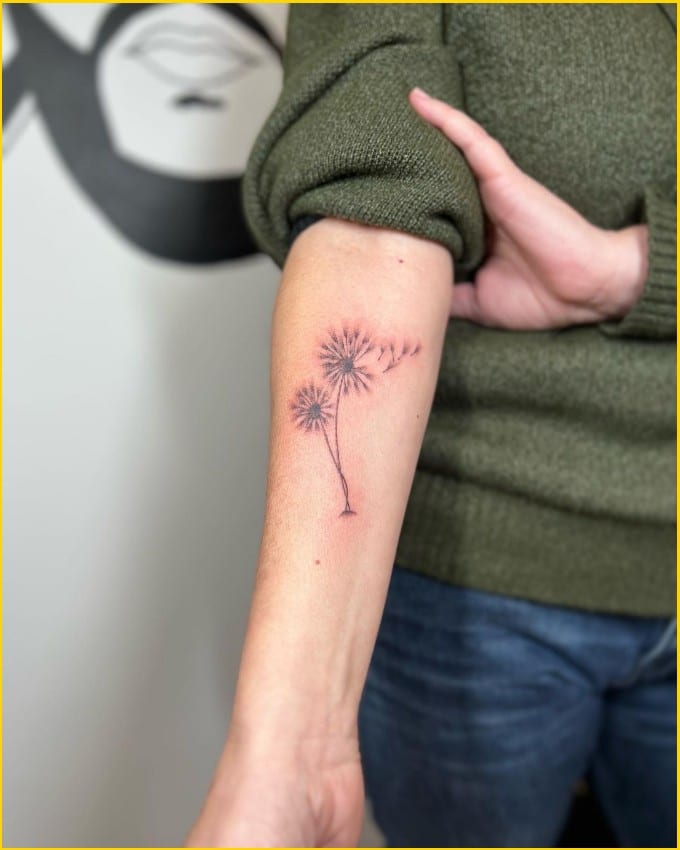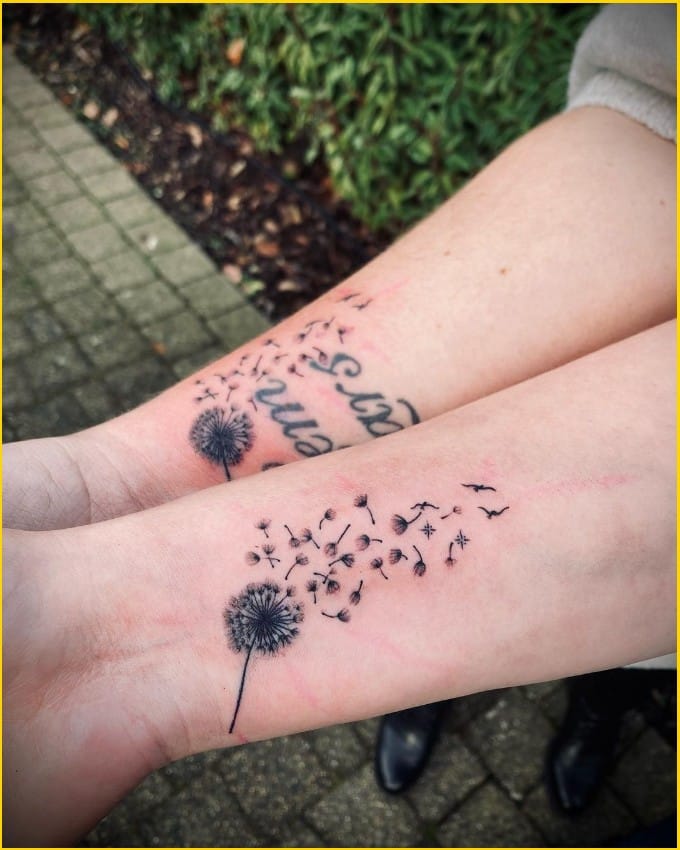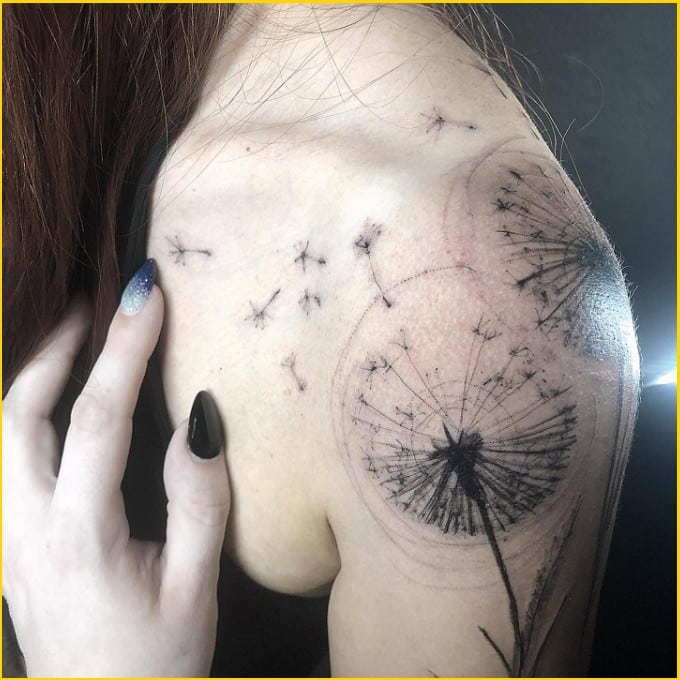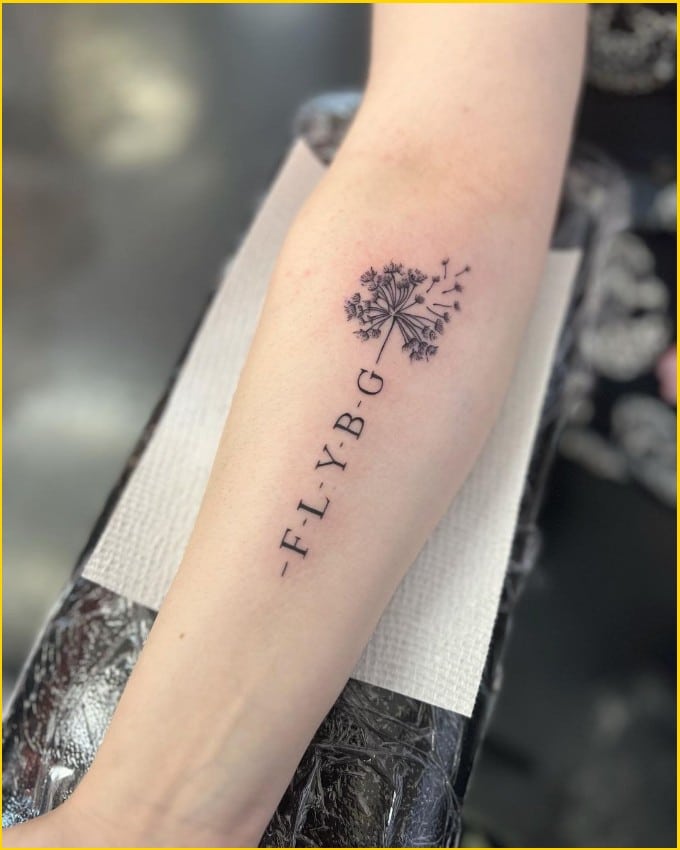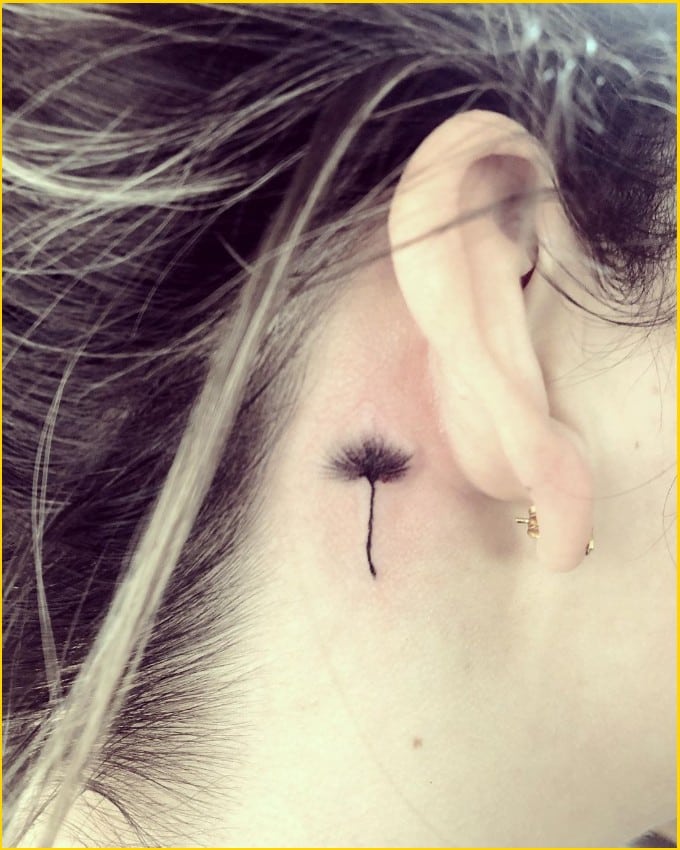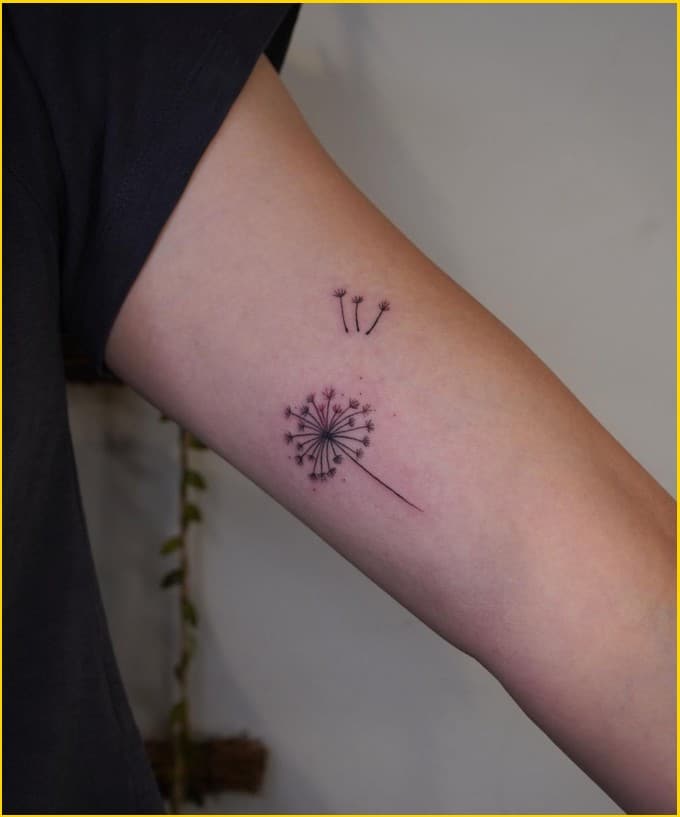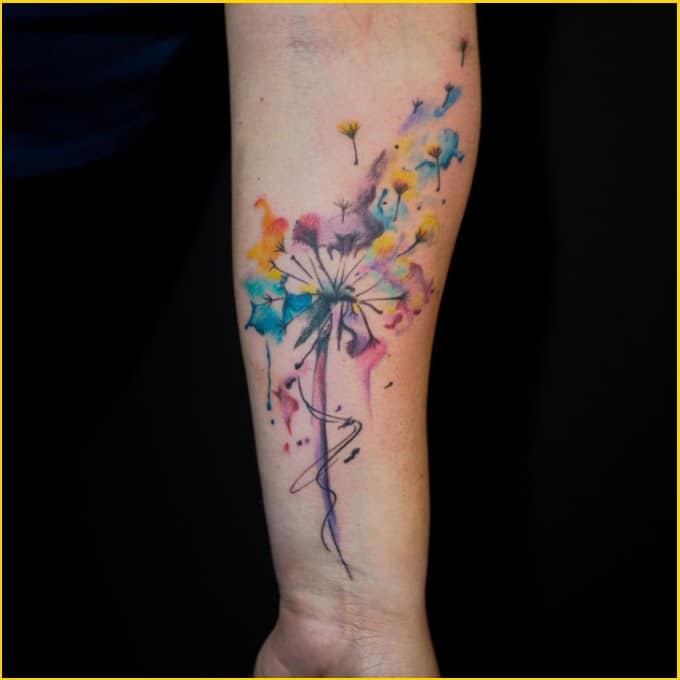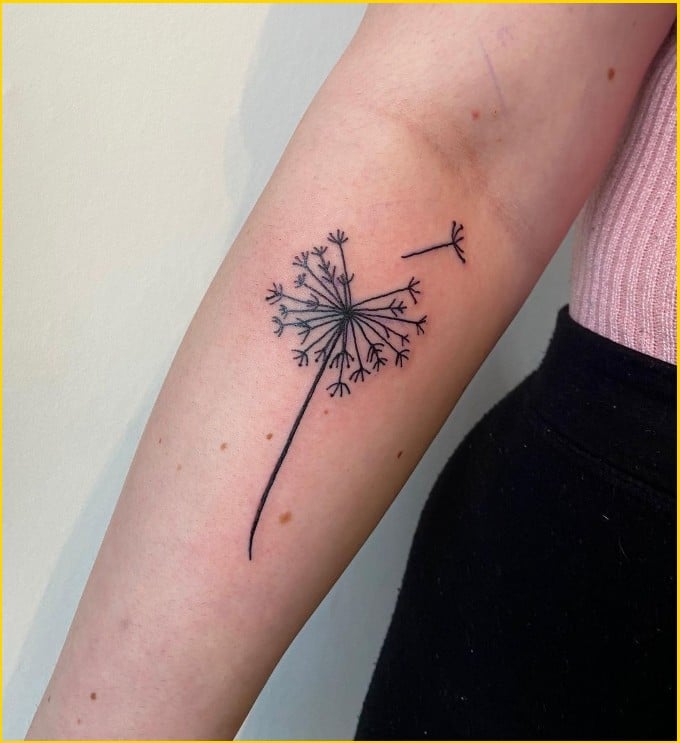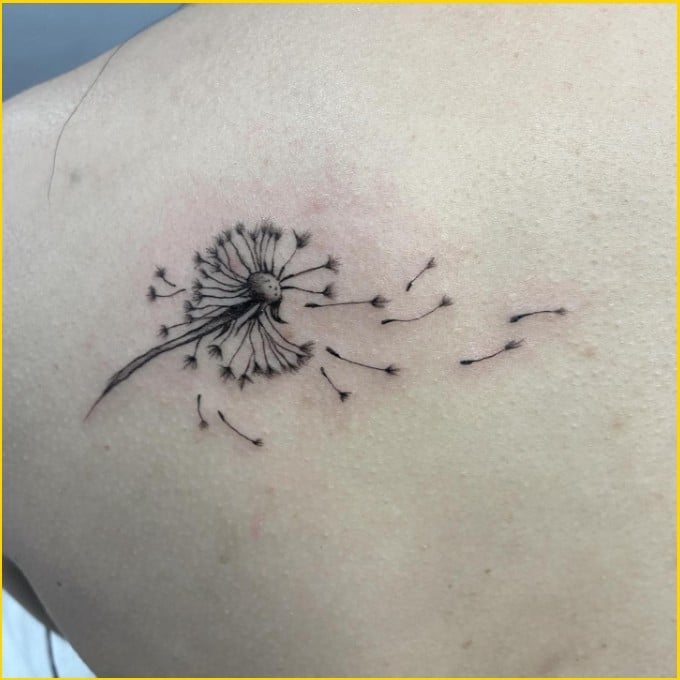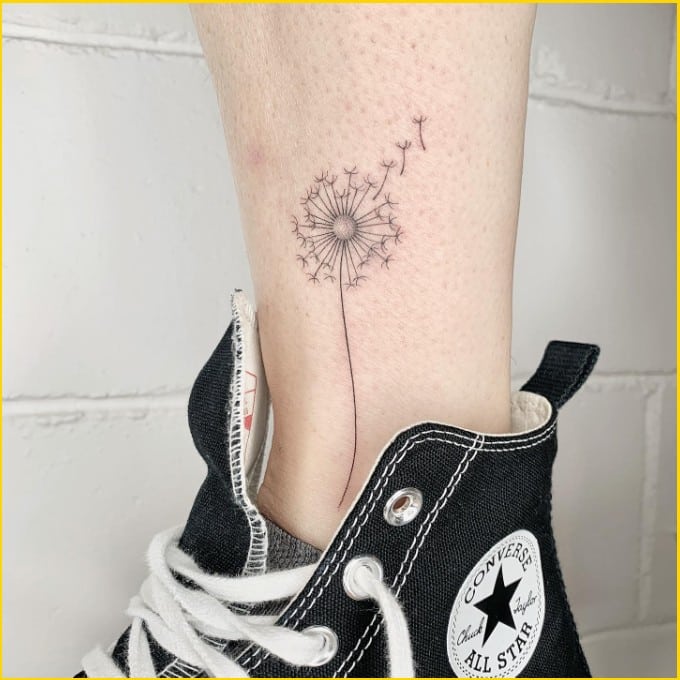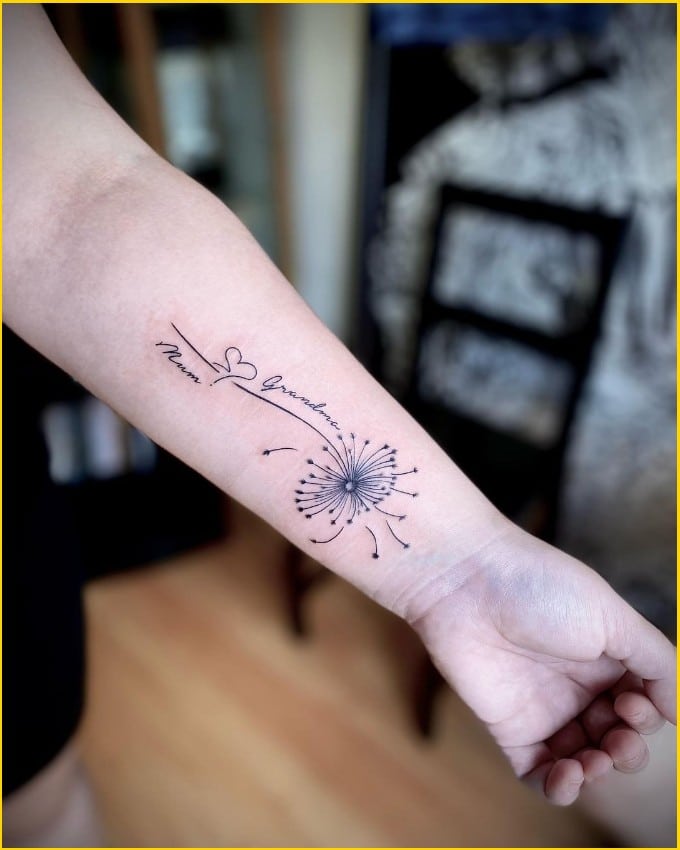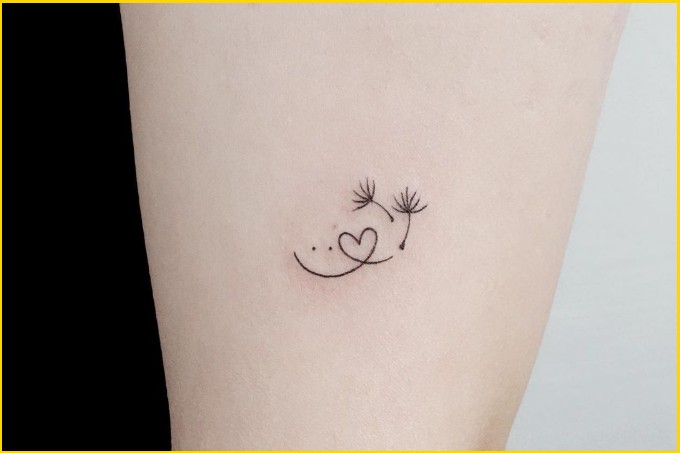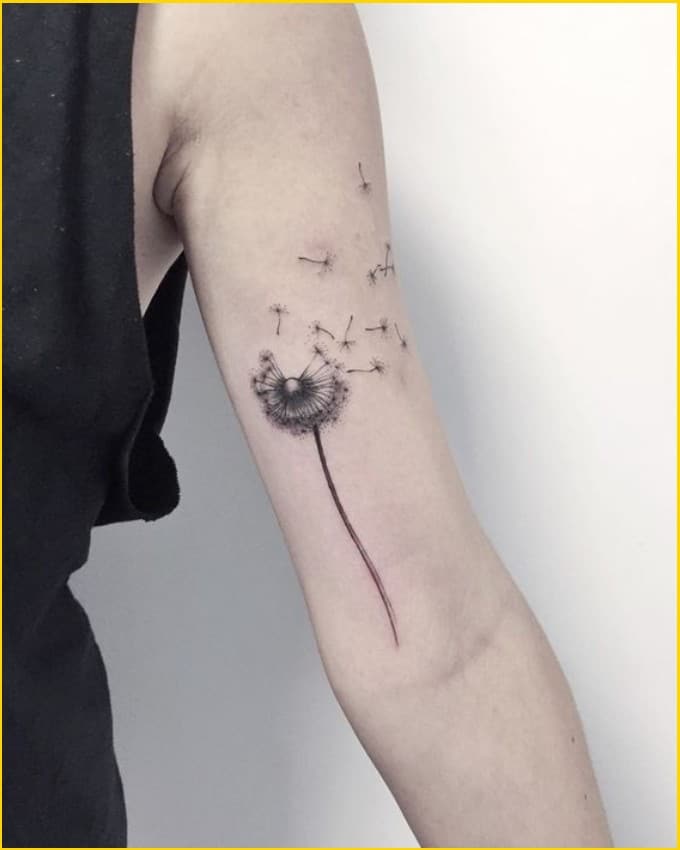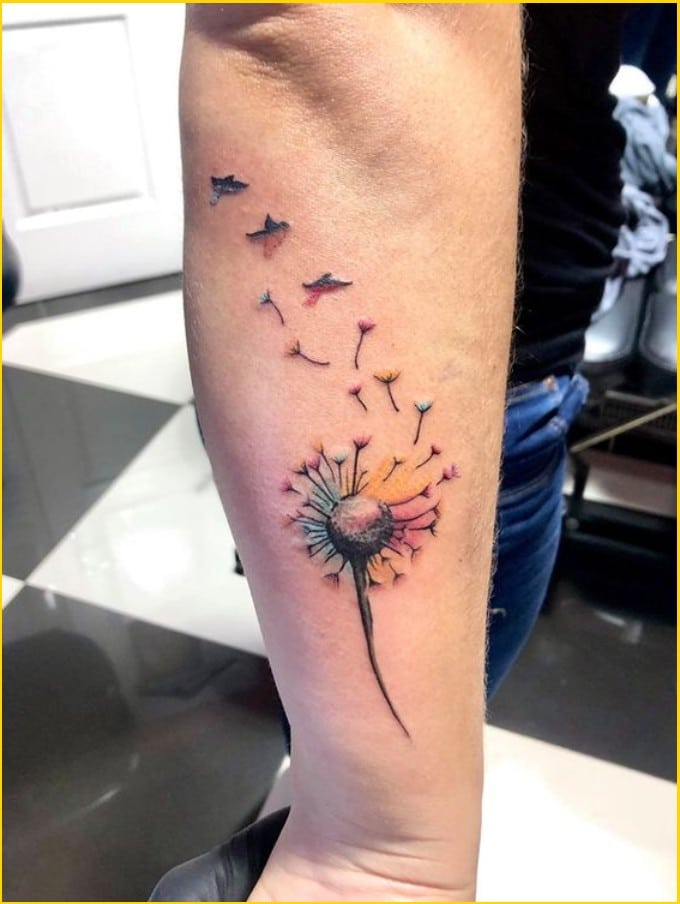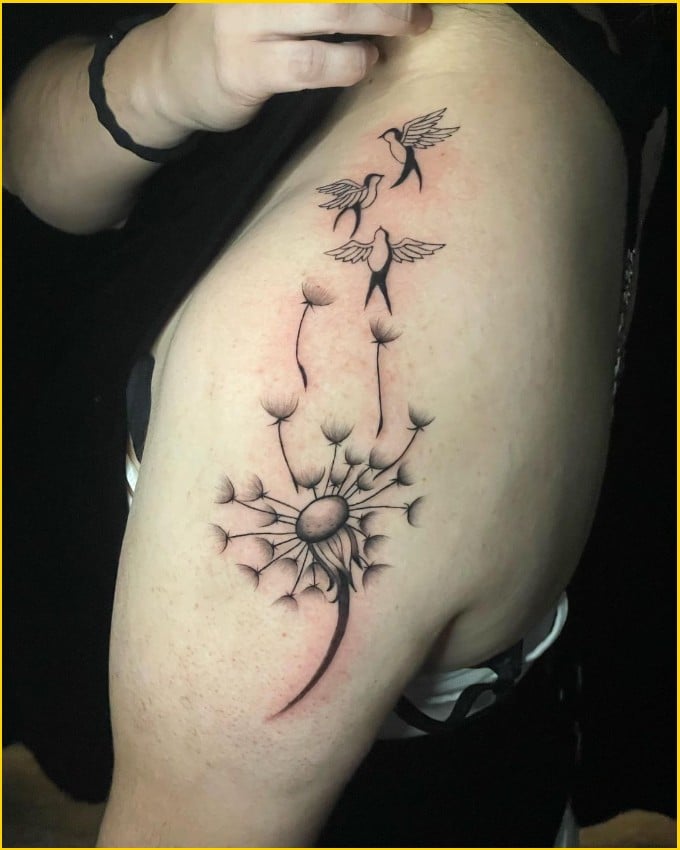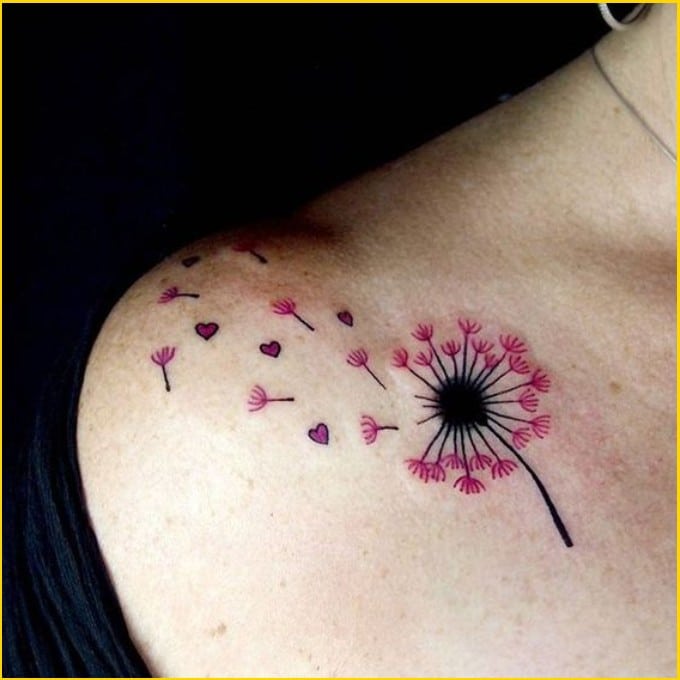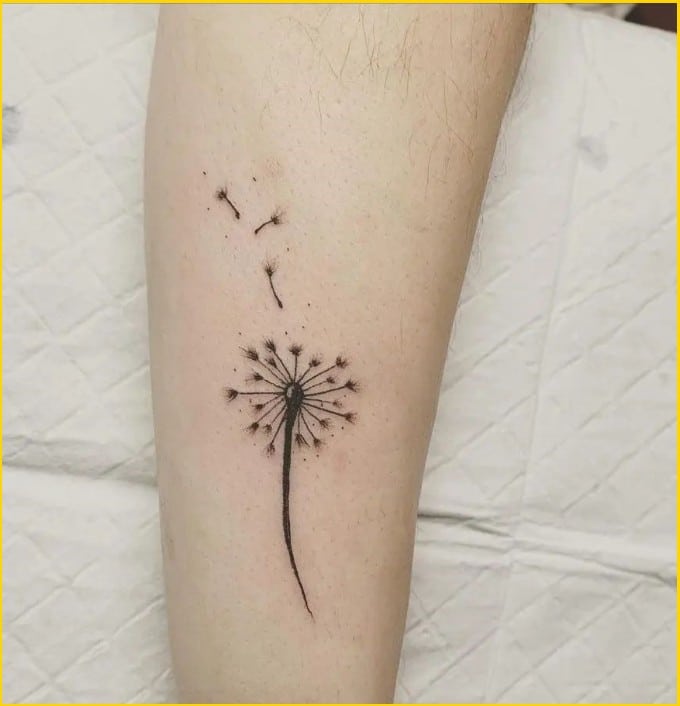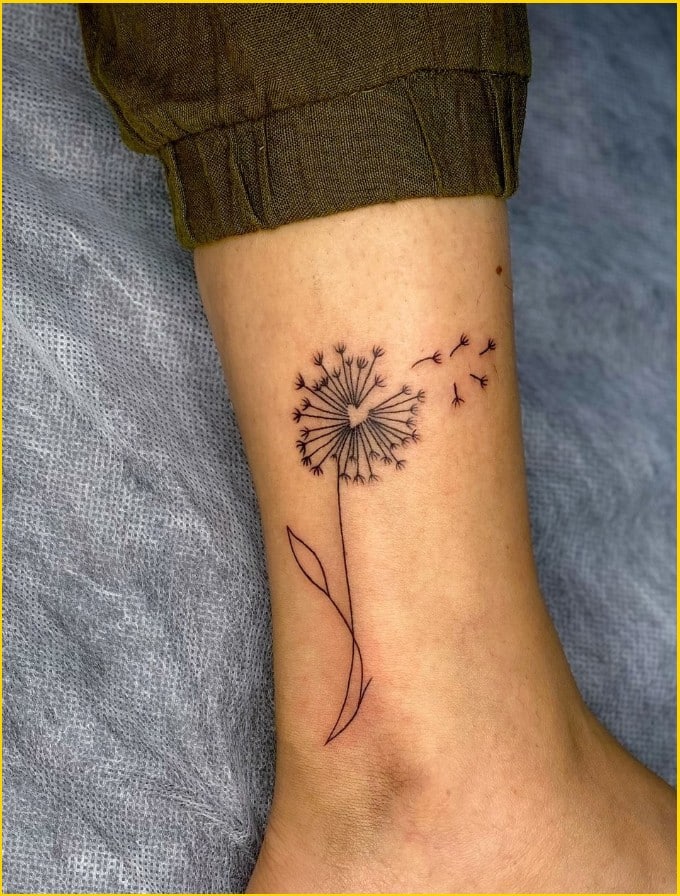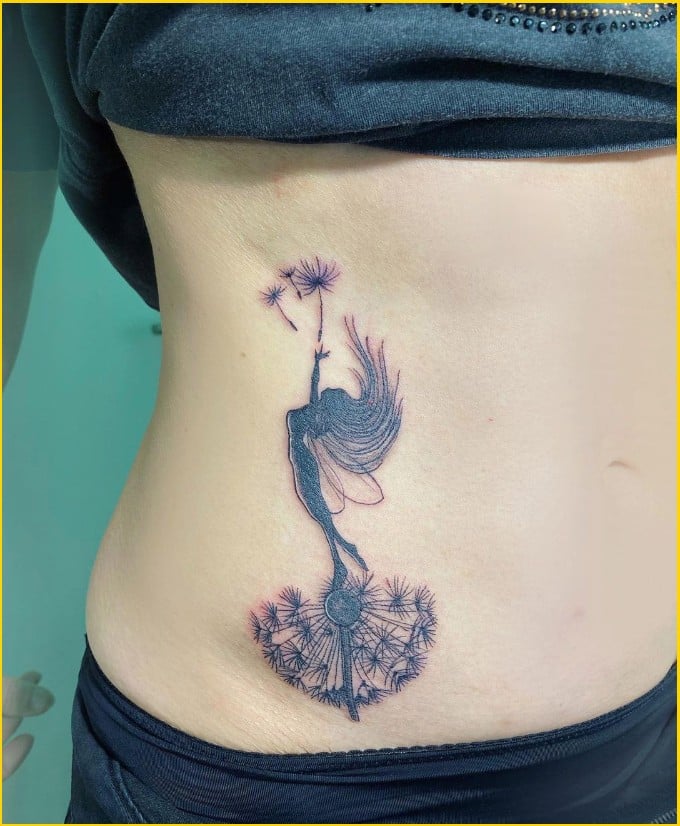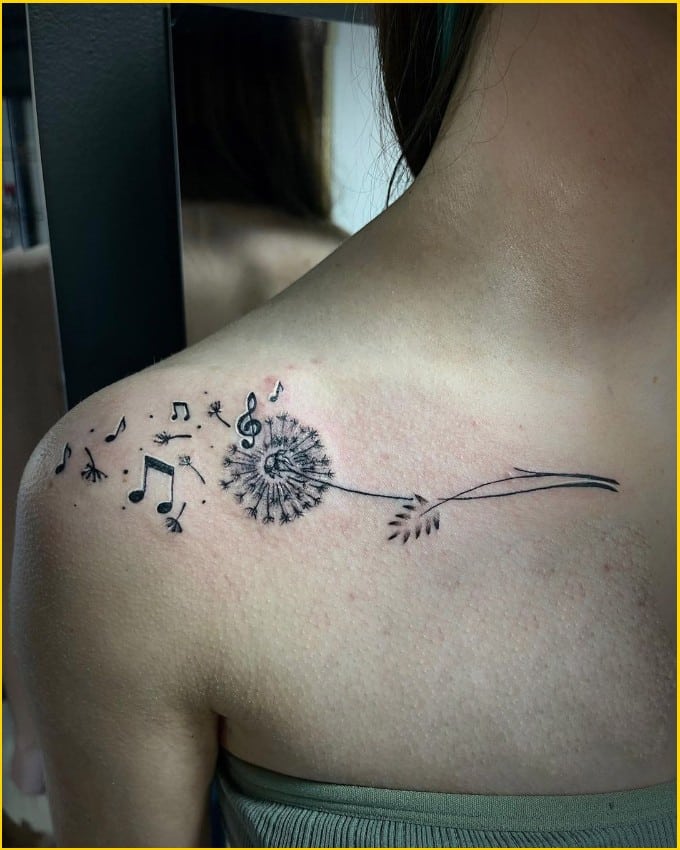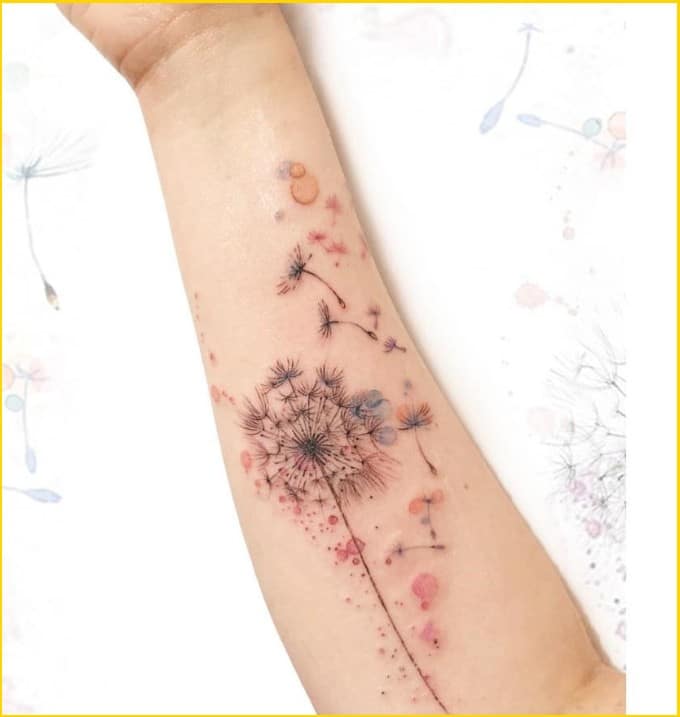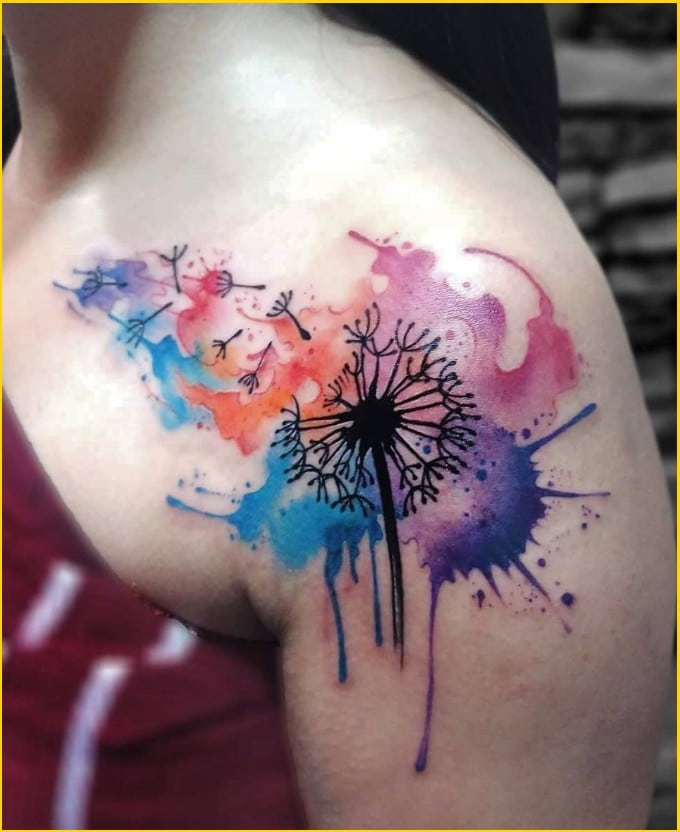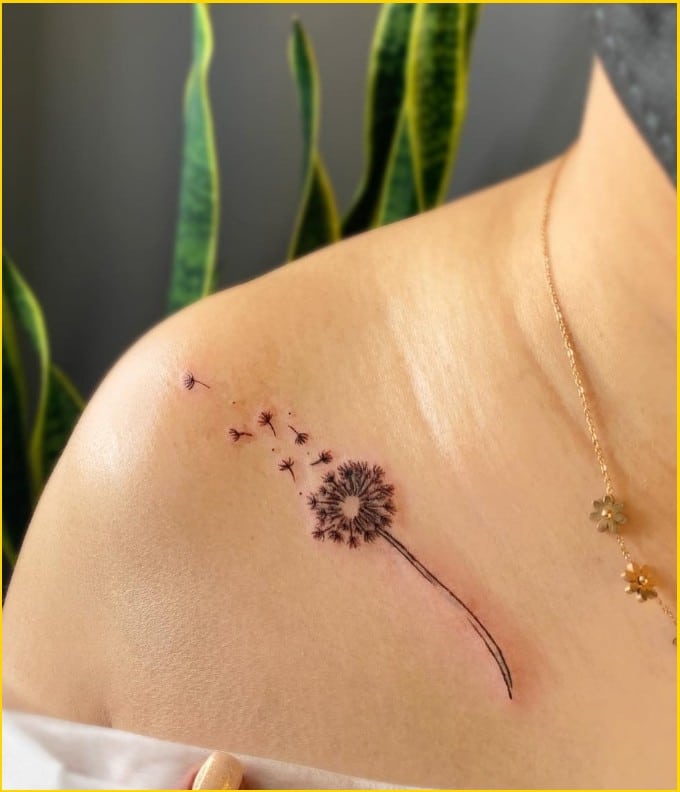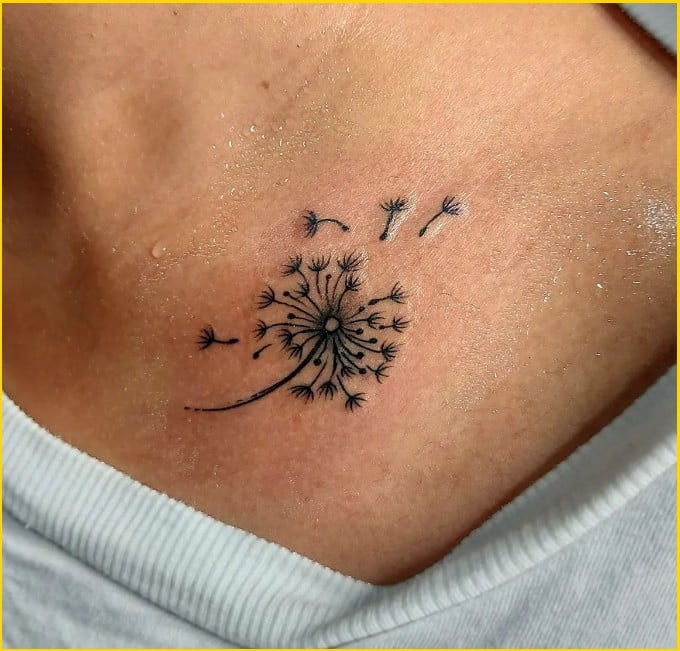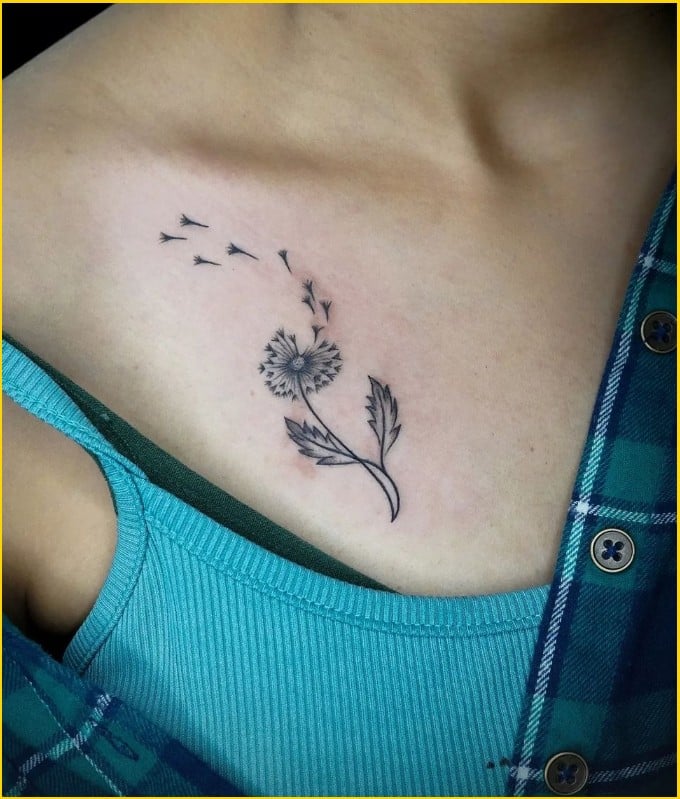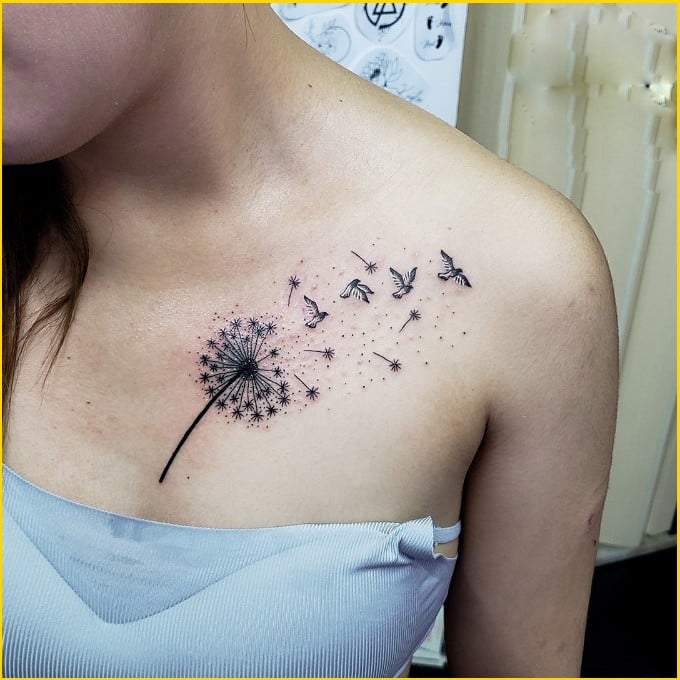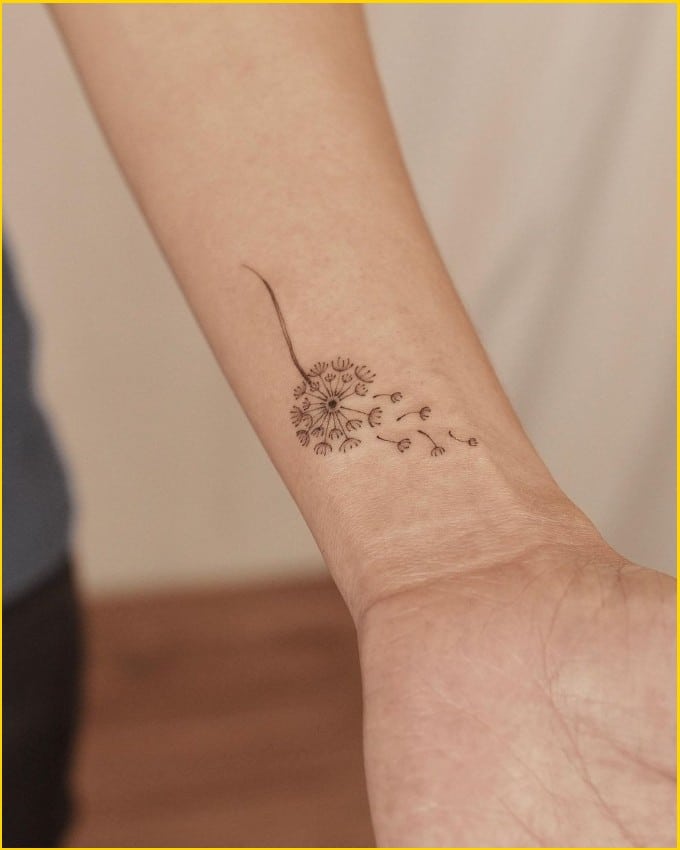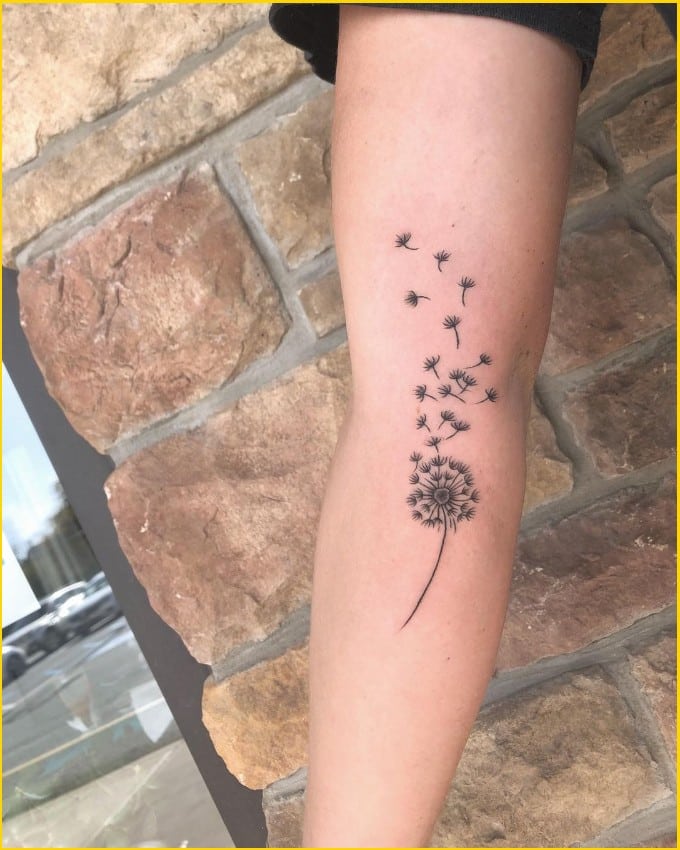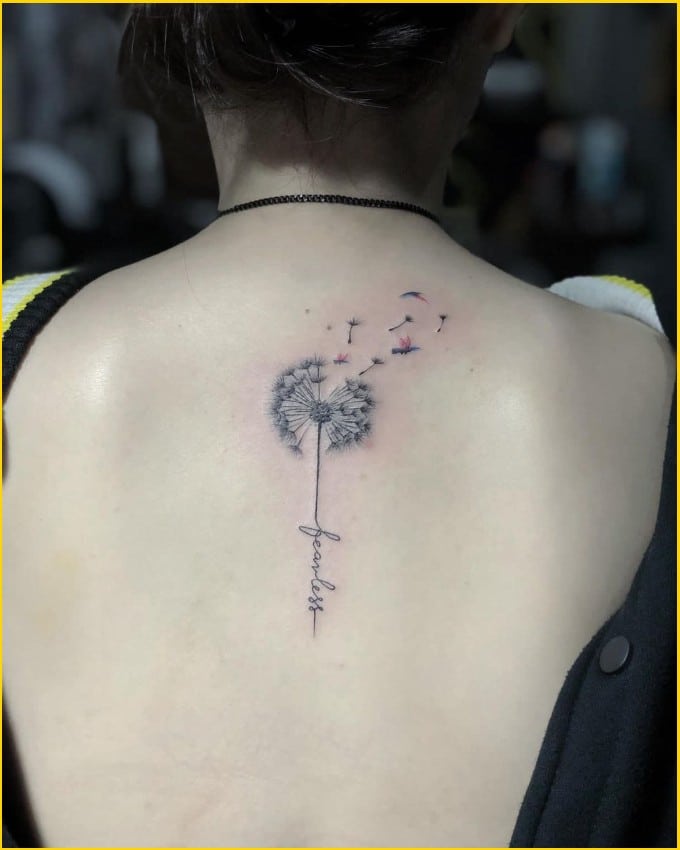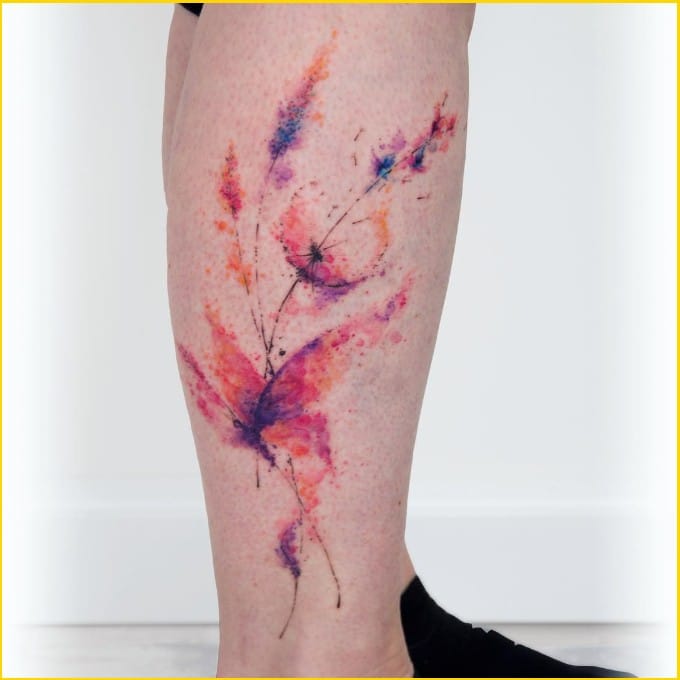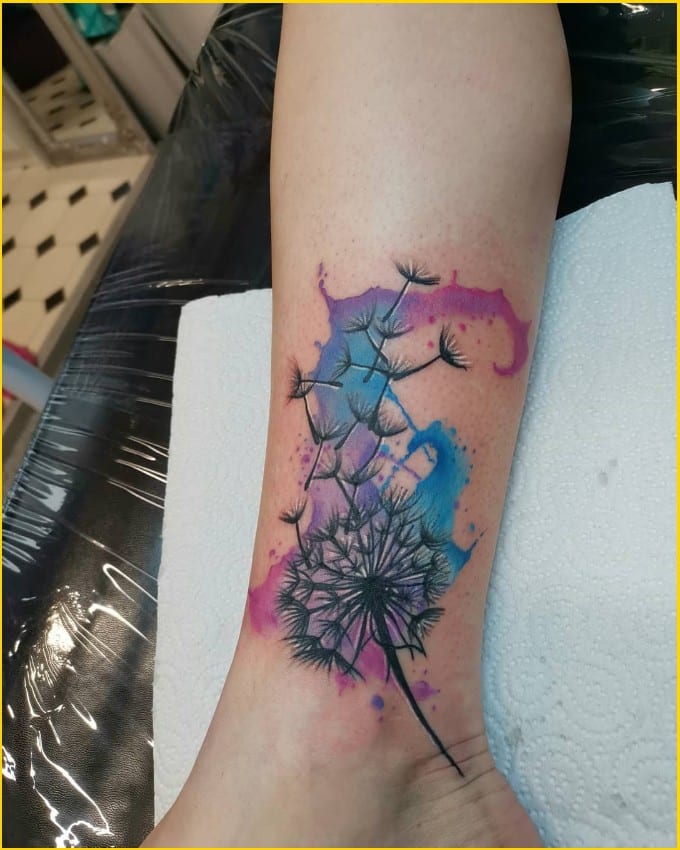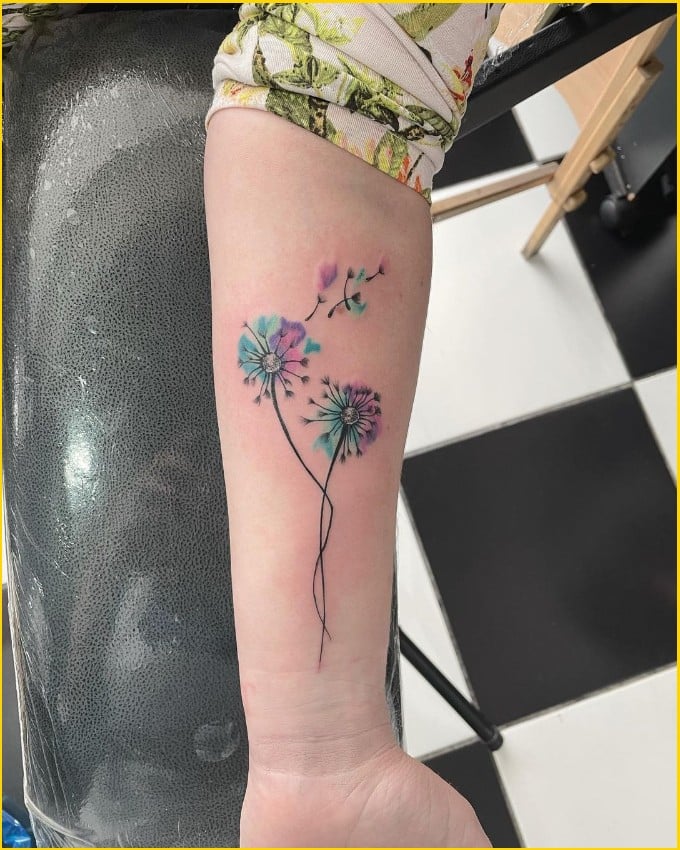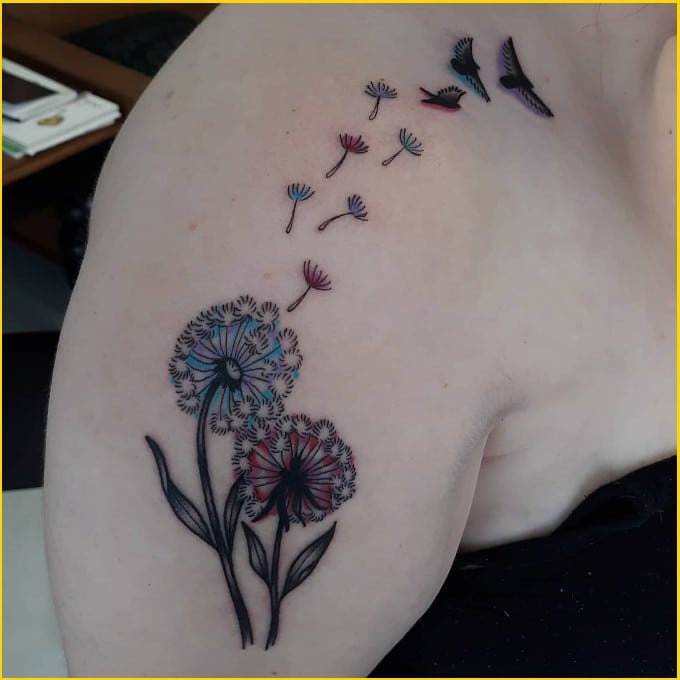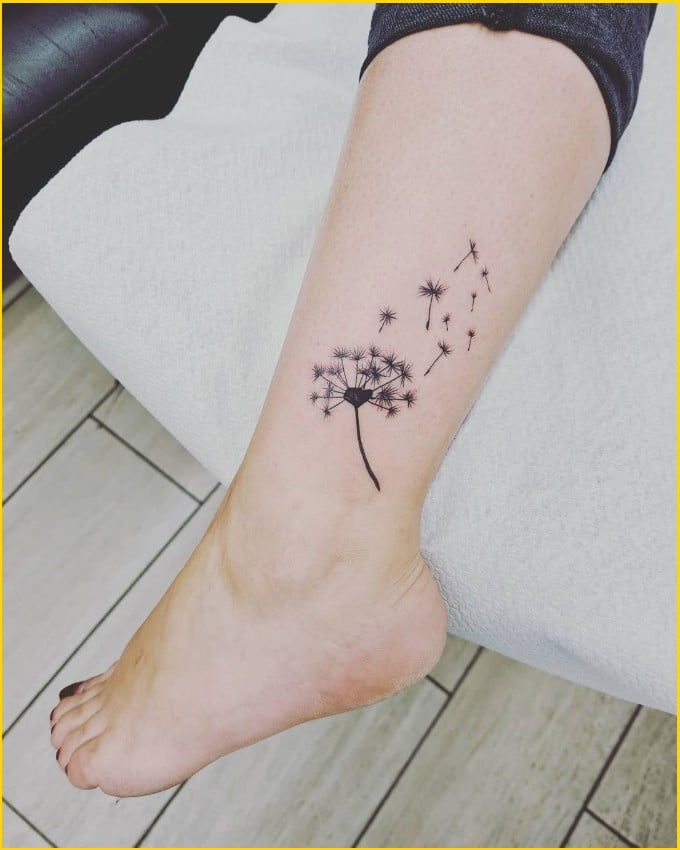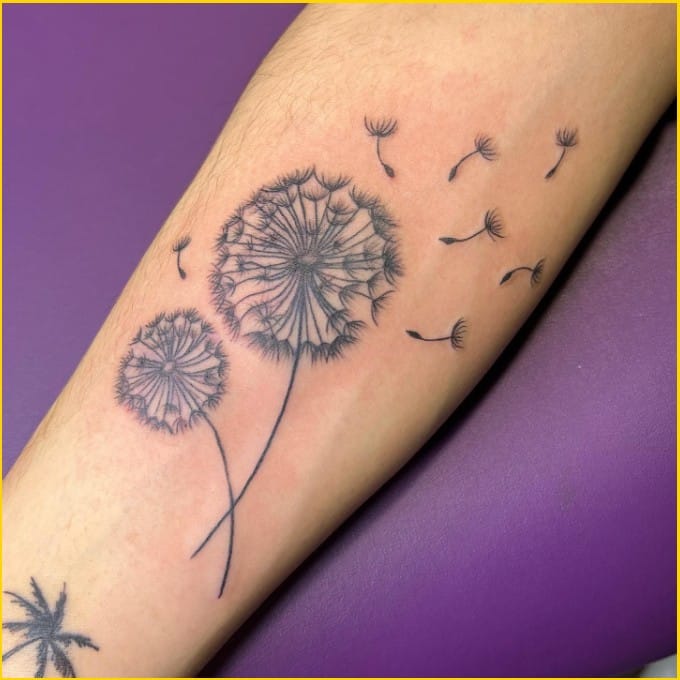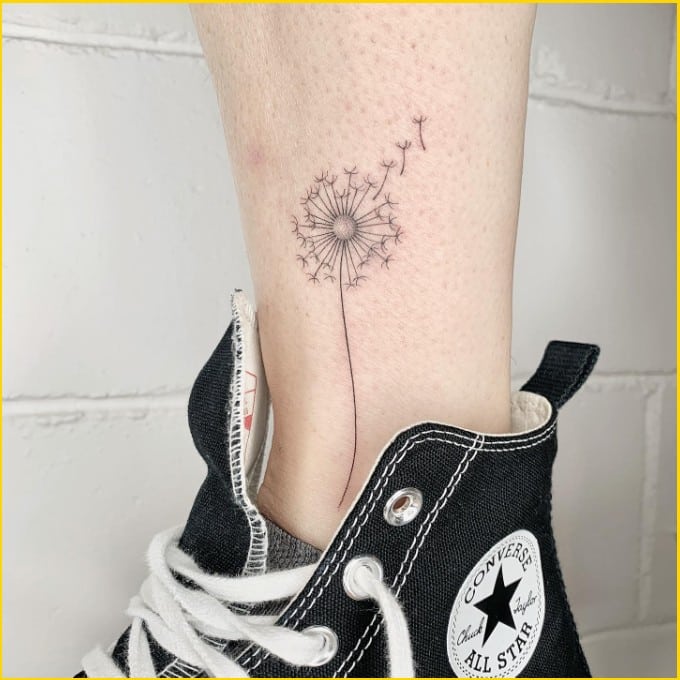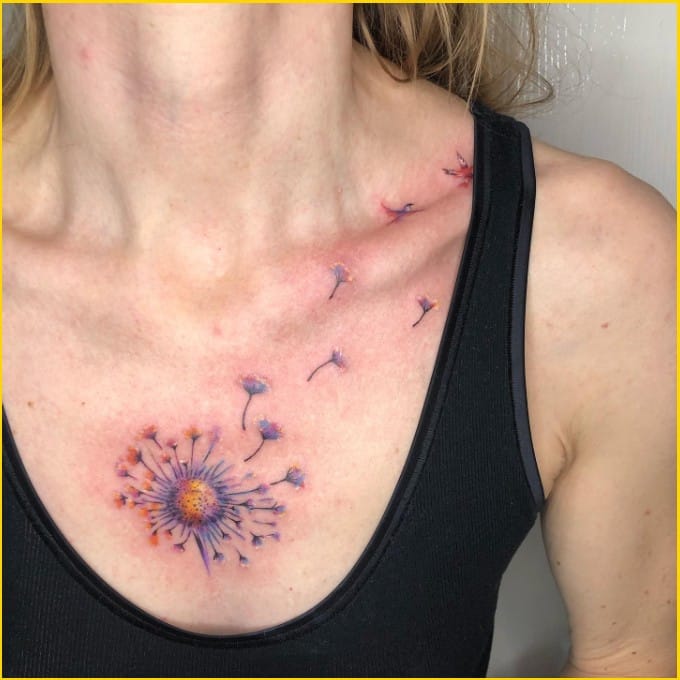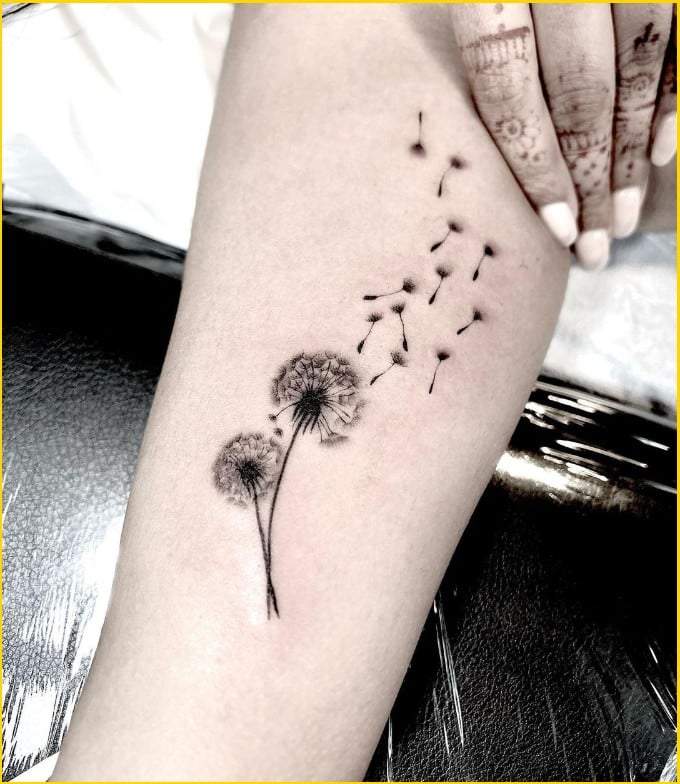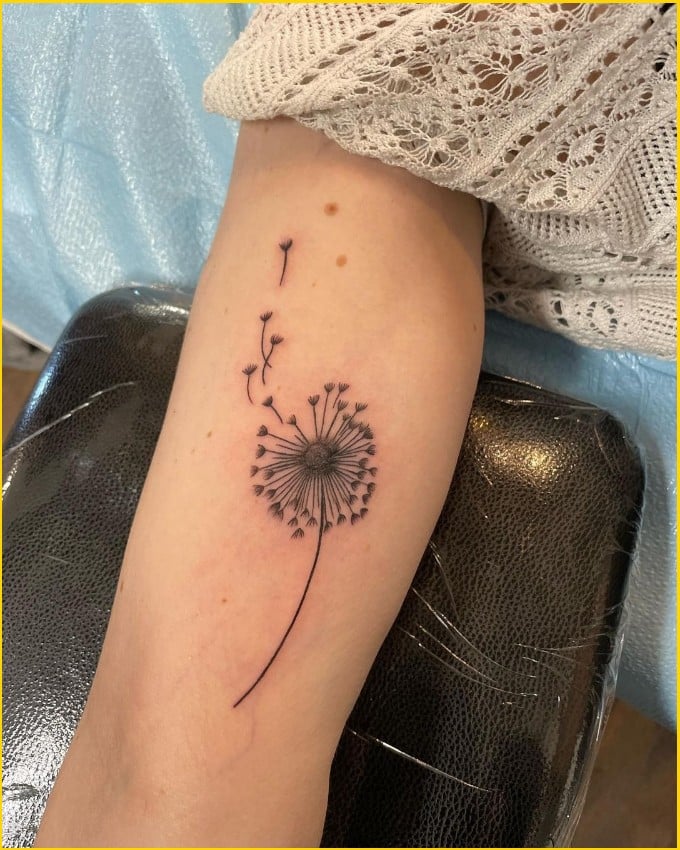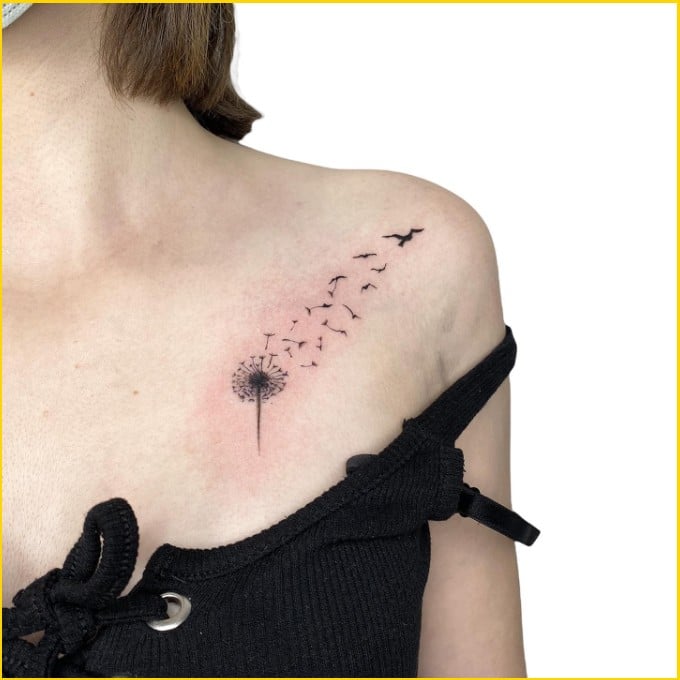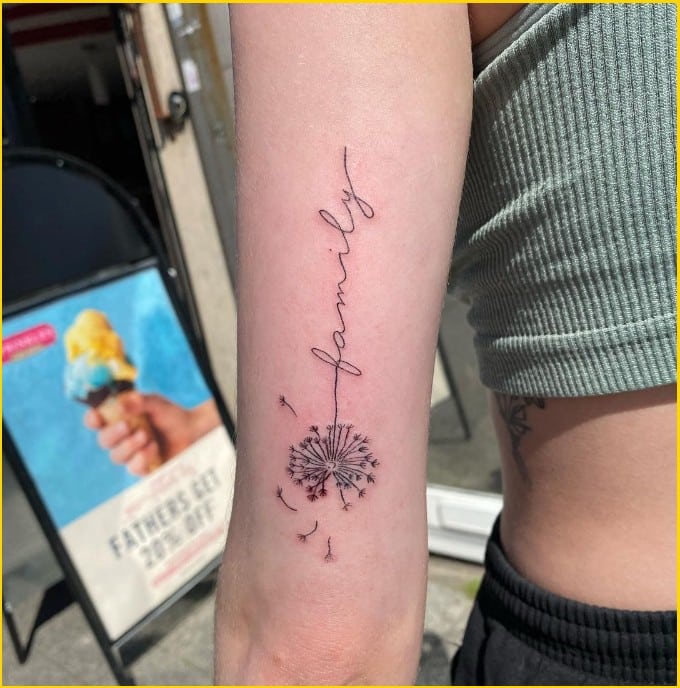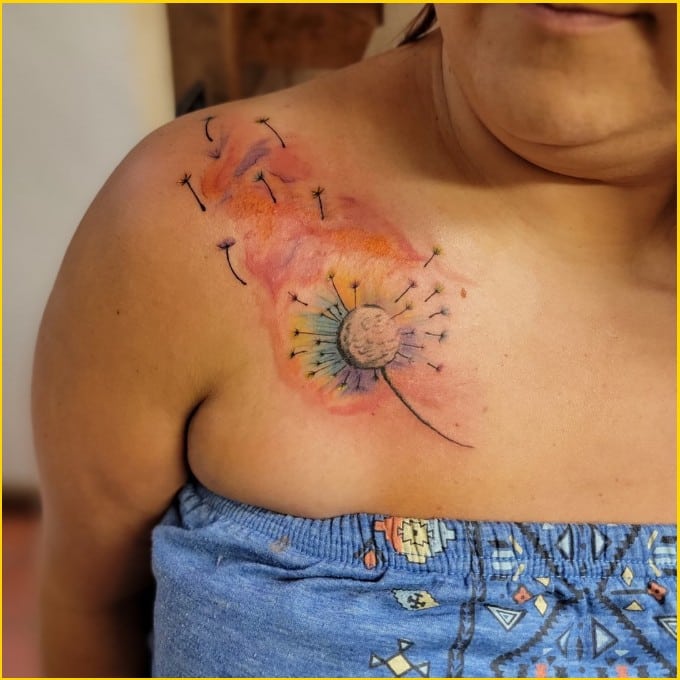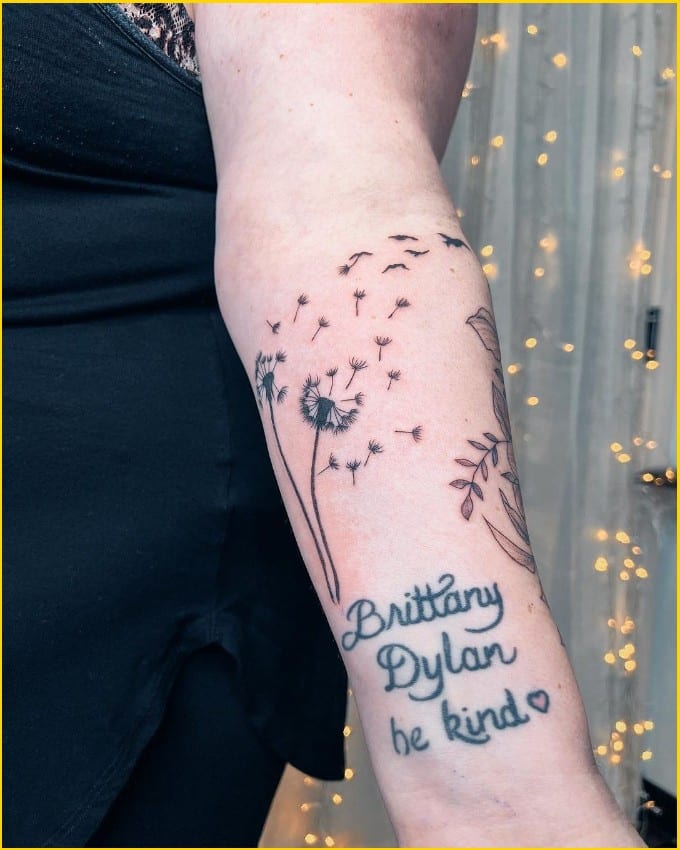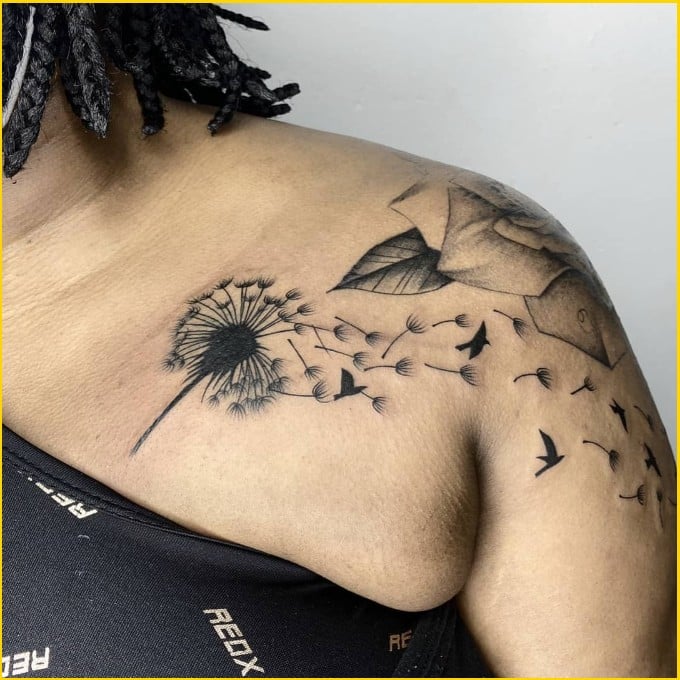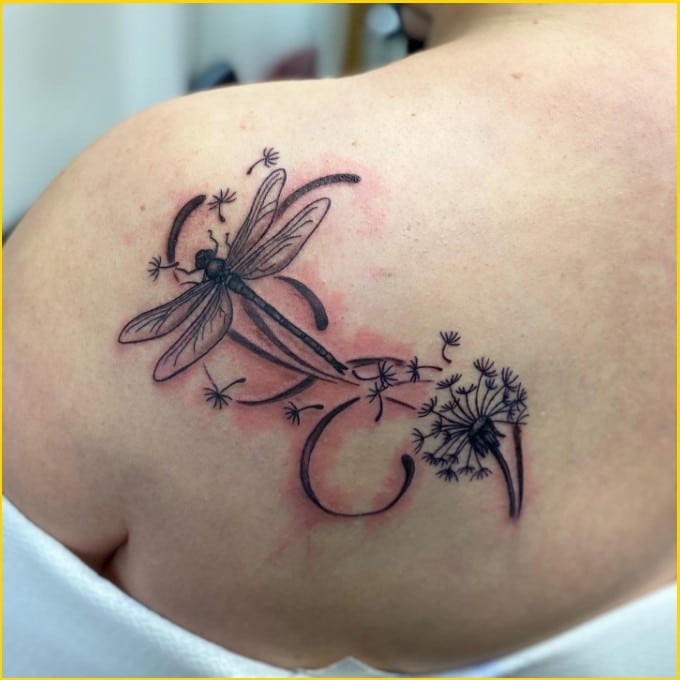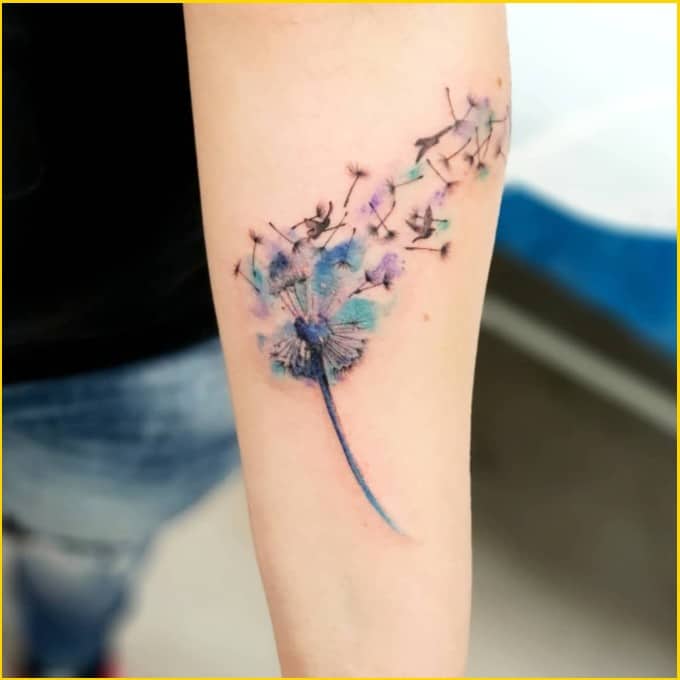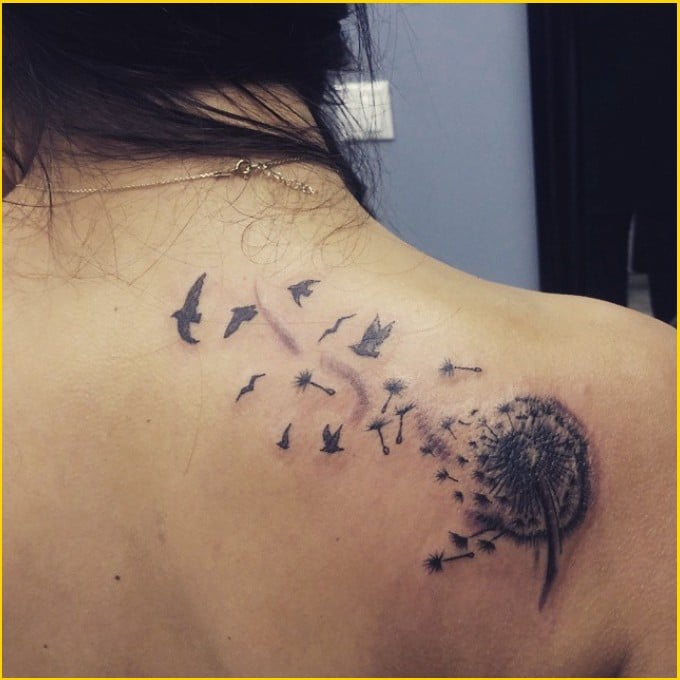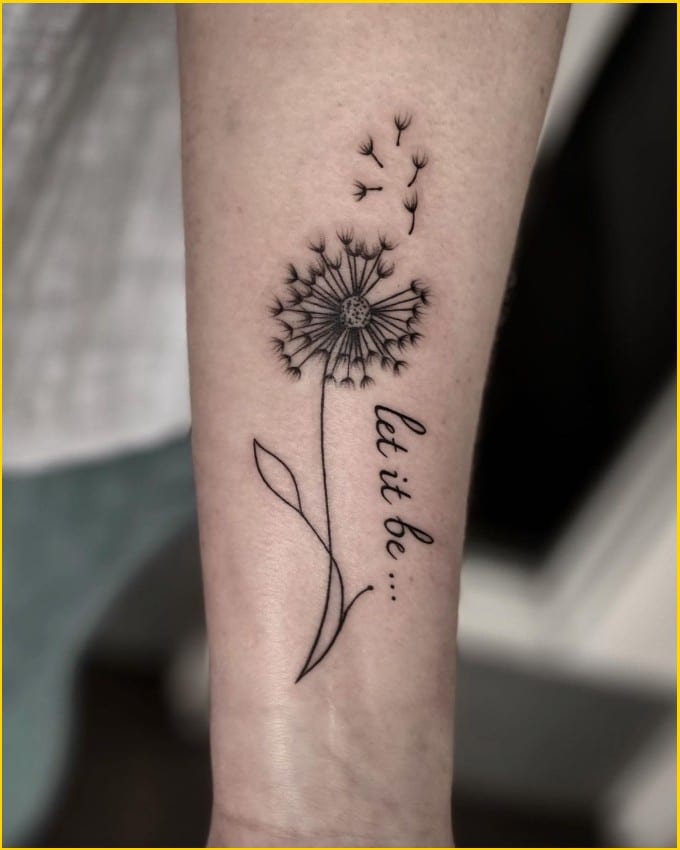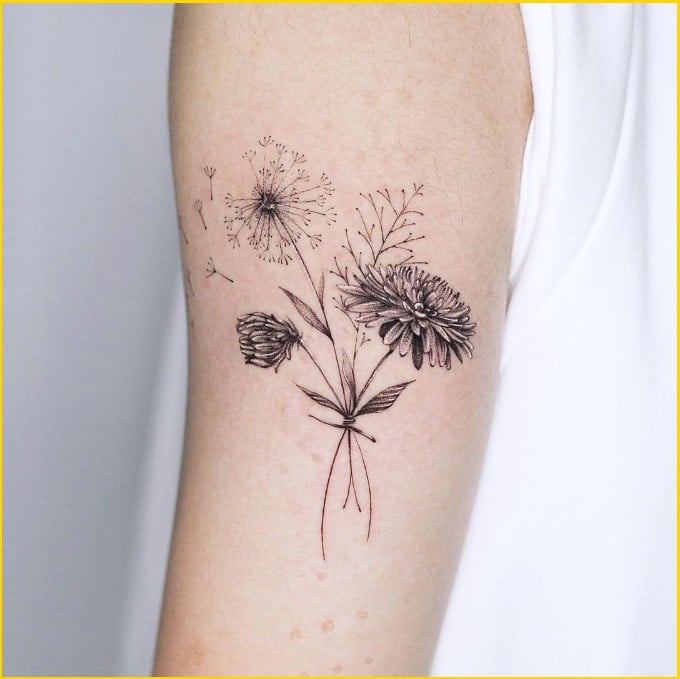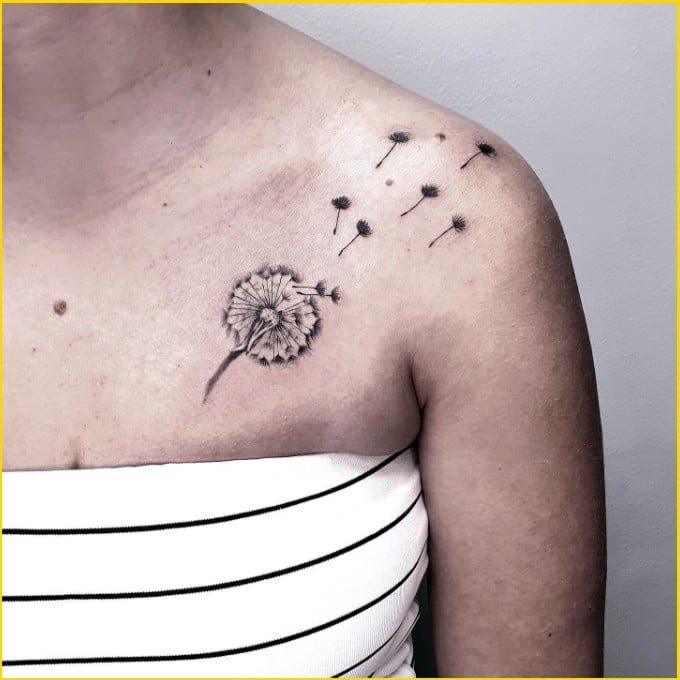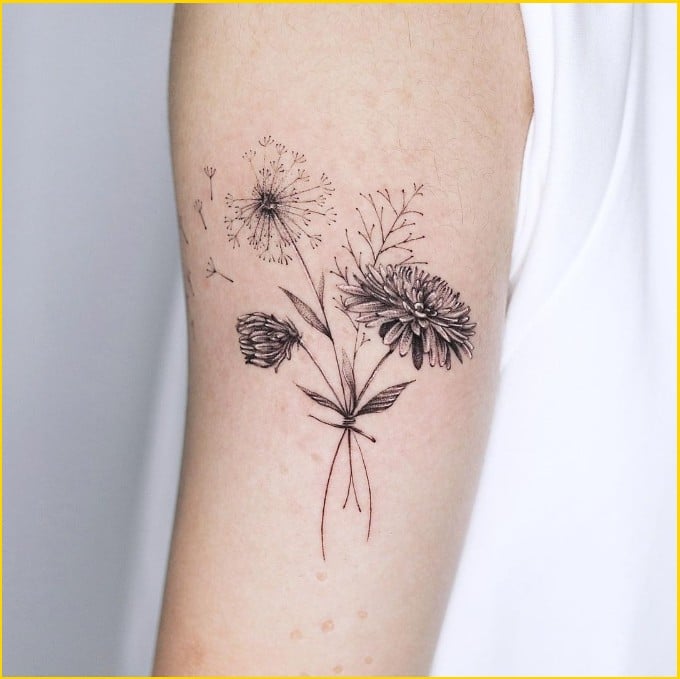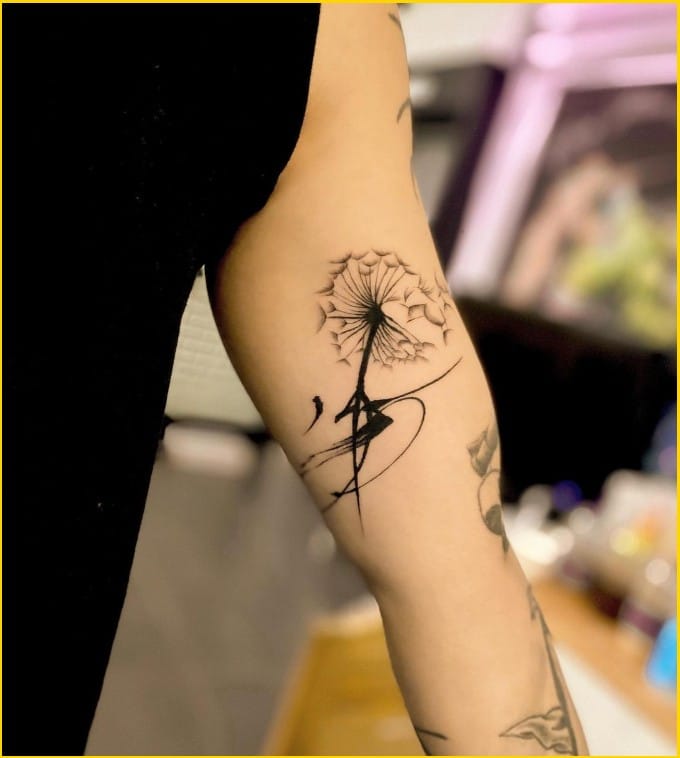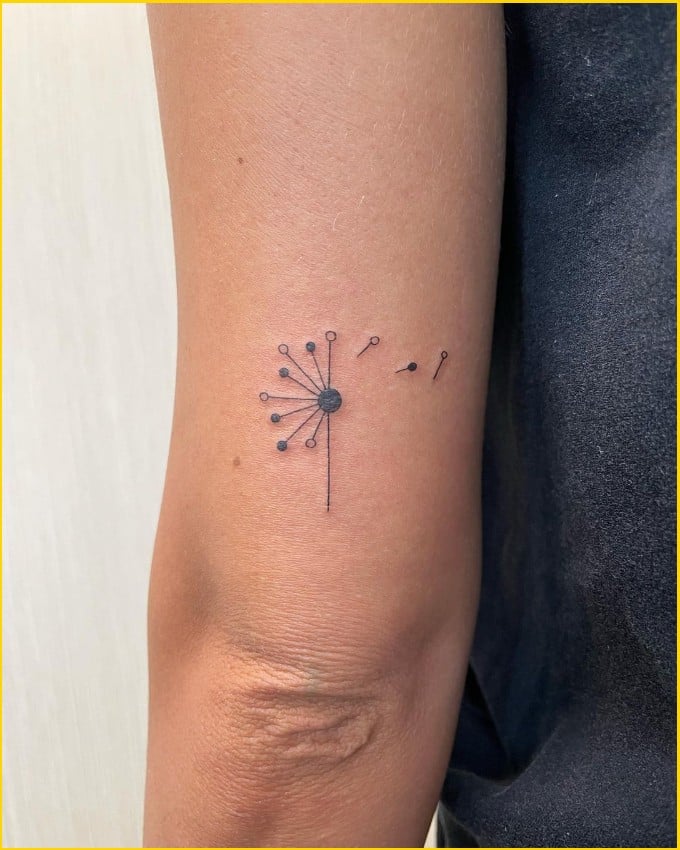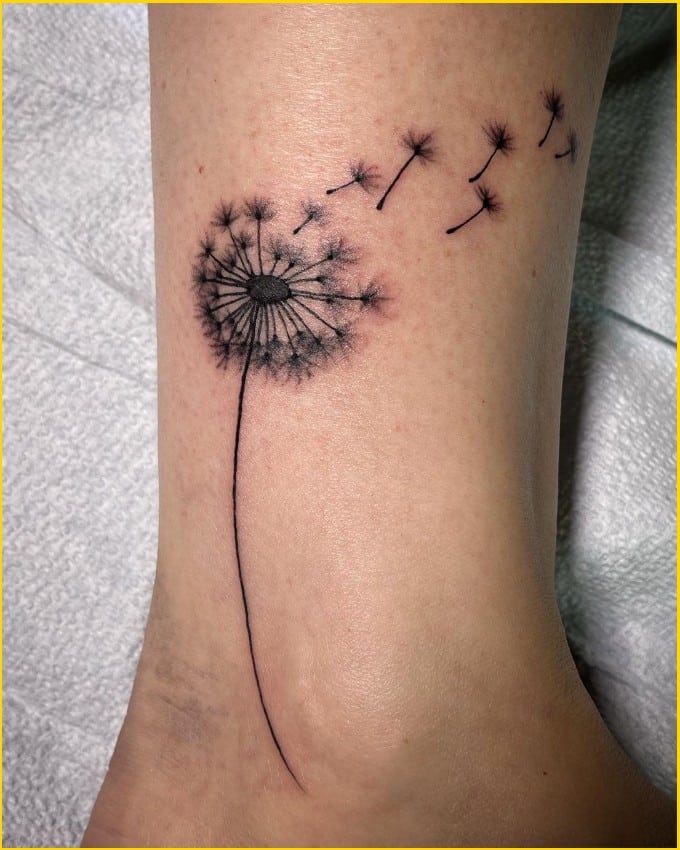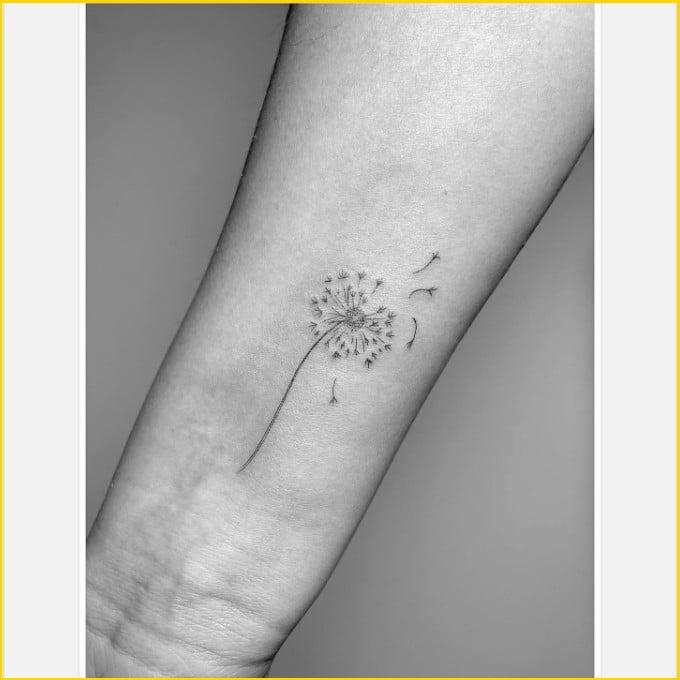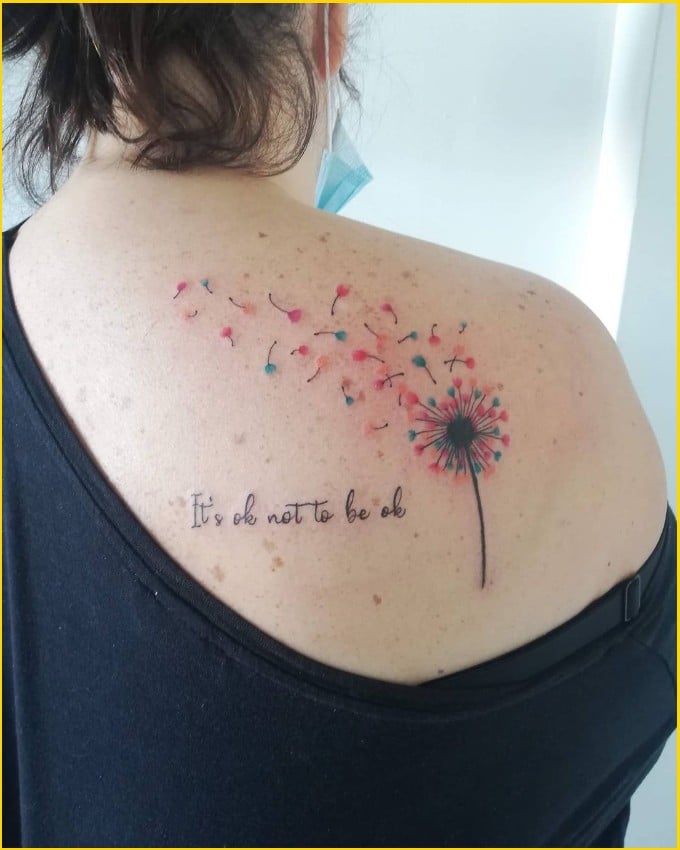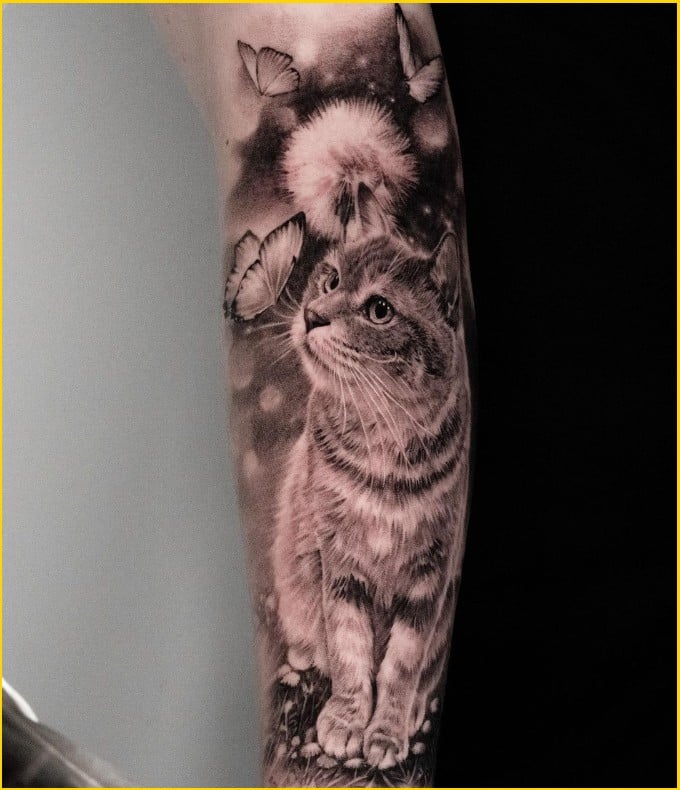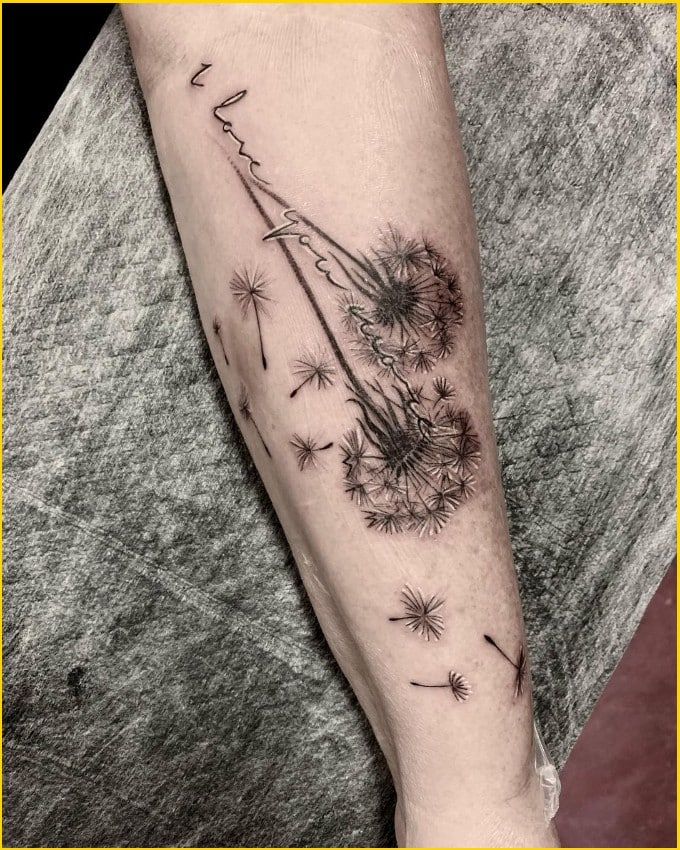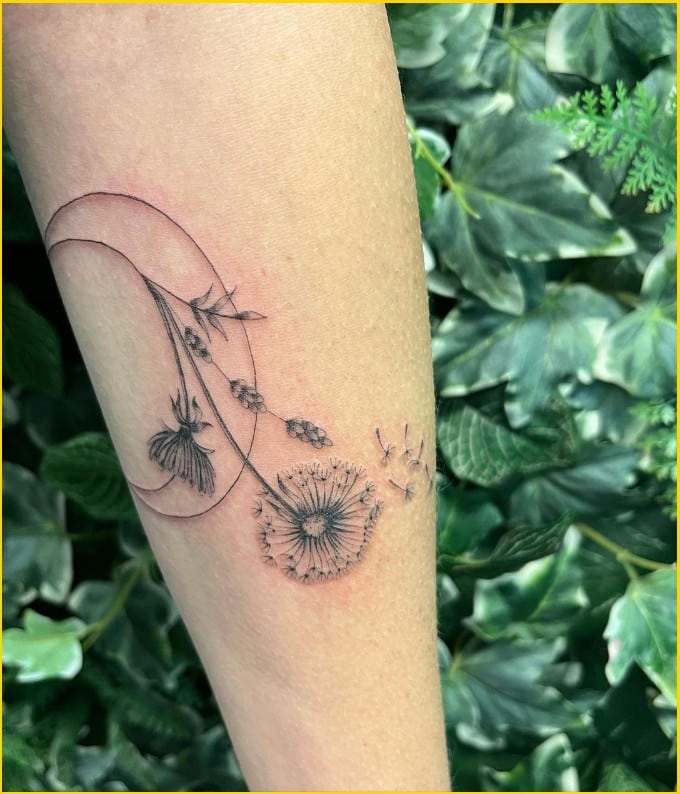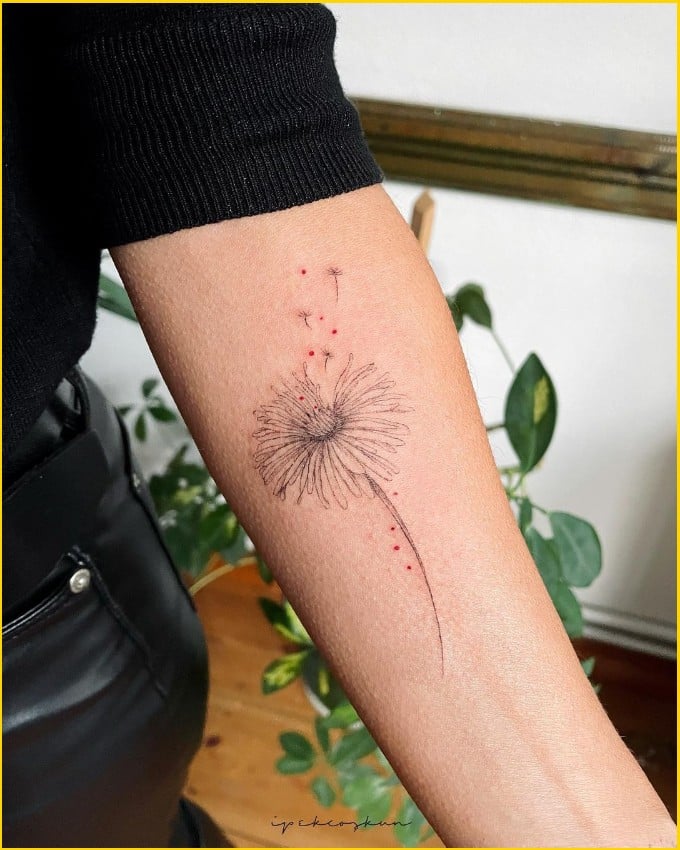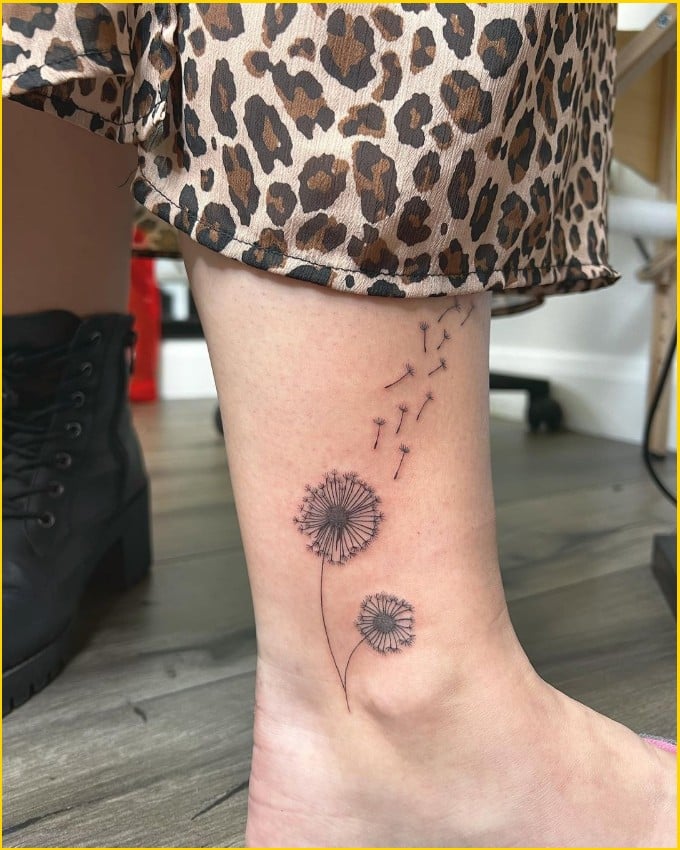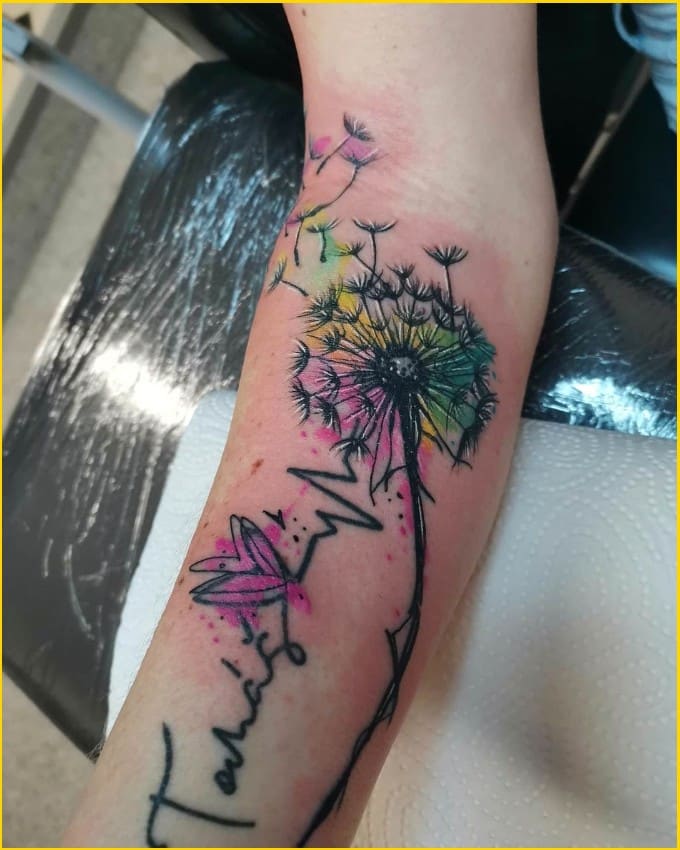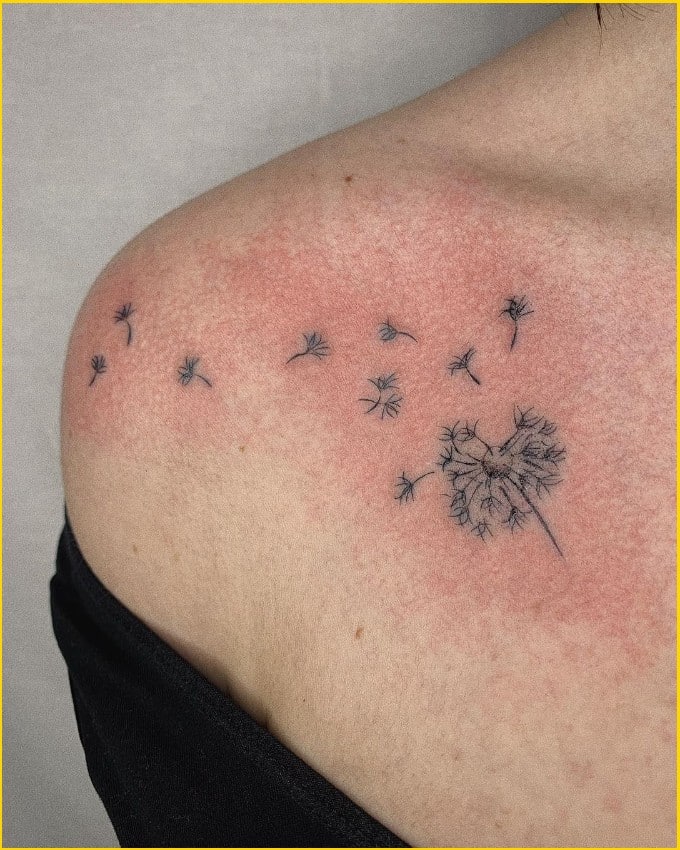 Read more about Dandelion Flower Here.
Follow Us On Pinterest & Tumblr.