Best Hawaiian Tattoos Designs & Ideas For Women
Hawaiian Tattoos: Welcome To our website. Here you will get all information about tattoos and their designs. Today we are going to discuss Hawaiian flower tattoos, so stick with us. Hawaiian Flower Tattoos are very trendy and popular nowadays. One of the popular types of tattoos is a flower tattoo. Flowers are temporary but tattoos last forever on your body. It is a great choice for flower lovers. Flowers, herbs, and trees represent ideas, feelings, and moods. Flowers have fascinated people for a century and have gained immense popularity. Sometimes flowers may express you or represent your personality, you have to choose the right one for you.
Hawaiian Flower Tattoos:
Hawaiian flowers Tattoos: Hawaiian Flowers are found in Hawaii. Hawaii lies in the Pacific Ocean and it is one the most isolated places on the earth. Hawaii is a unique place environment for many types of Hawaiian flowers to grow and bloom. There is a huge importance, meaning, and significance of flowers in Hawaiian culture. There are 25 types of Hawaii flowers. The types of flowers found in Hawaii, some types are common, some are rare and some are extremely endangered. Let's talk about a few Hawaiian flowers.
Types of Hawaiian Flower Tattoos And Meanings:
• Plumeria flower: In Hawaiian culture, the plumeria flower is one the most important and powerful Hawaiian flowers. This flower is of either creamy yellow or bright pink color. It has a very sweet and strong smell that makes this flower royal and adorable. In past, only royal people were allowed to wear this plumeria flower because of its adorable smell and royal quality.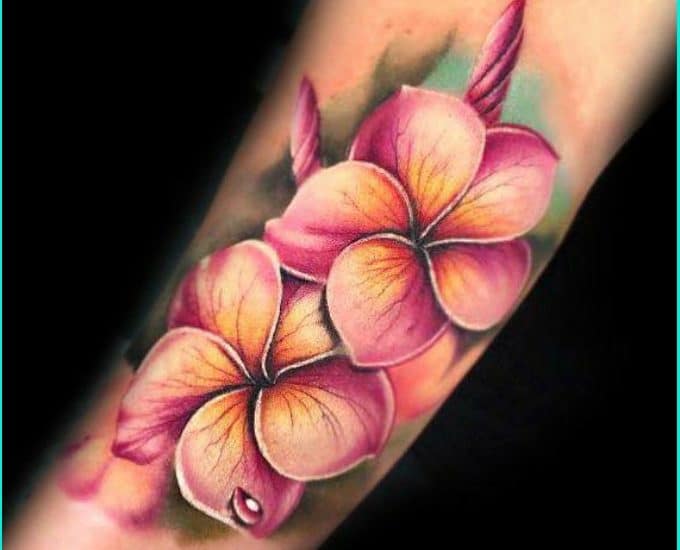 The Plumeria flower represents spring and a new beginning, birth, and love. This flower gives you extremely positive vibes and is seen as a symbol of hope. It represents a women's love status when she wore it in her hair. If the plumeria flower is behind its right ear, it means she is going to meet a romantic partner and if the flower is behind the left year, it means she is in a relationship. Also, in Buddhist culture, the plumeria flower represents immortality.
Read More About Hawaiian Flower Types here.
• Orchid flower: You are going to see Hawaiian orchids in a huge range of attractive colors but the most popular and well-known is purple and white shade. Orchids are the perfect bloom to celebrate all precious moments of life. Orchids represent refinement, beauty, charm, love, and thoughtfulness. It also represents royalty, dignity, and fertility.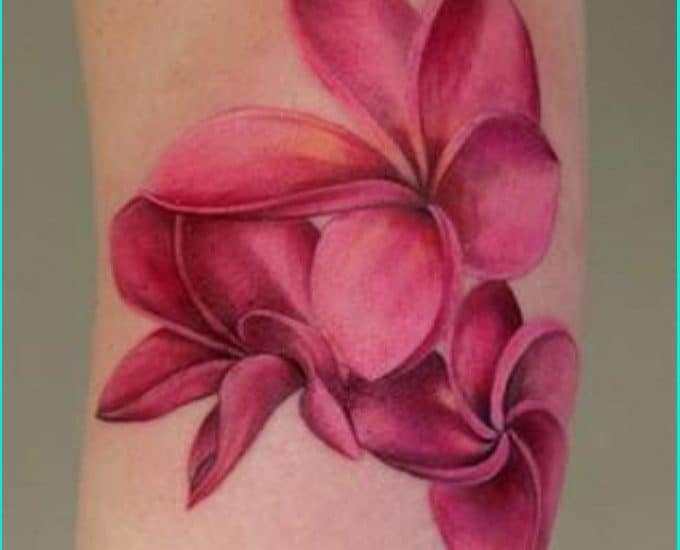 • Hibiscus flower: Hibiscus is Hawaii's state flower. This flower is of mesmerizing yellow color which makes it striking, attractive, and beautiful. The color of the flower defines its beauty and joyfulness. The hibiscus flower shrubs bloom almost daily but their blossoms last only for a day. There is a huge variety of hibiscus flowers and each type has a special meaning and Symbolism. In short, the hibiscus flower represents love, passion, happiness, sunshine, mystery, knowledge, and good luck.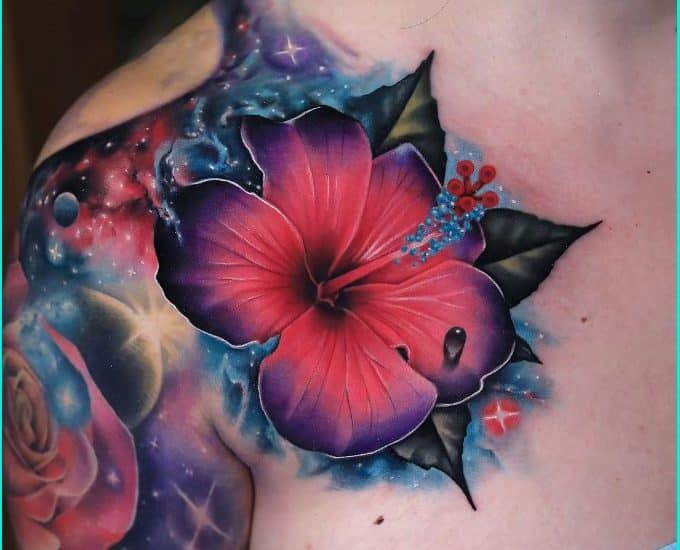 • The bird of paradise: This flower is of striking orange and blue color and the bird of paradise flower is indigenous to Hawaii. It grows between the leaves of the hibiscus flower bush and it seems like a bird is hiding among the bushes. The bird of paradise flower represents joy, freedom, liberty, and magnificence. It is like a free bird measuring the whole sky.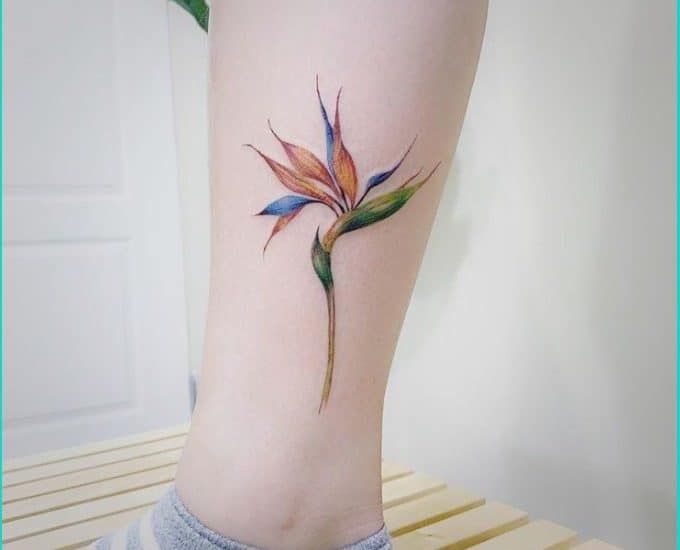 WHY HAWAIIAN FLOWER TATTOOS ARE POPULAR?
Hawaiian flowers are found in Hawaii. There are a huge variety of Hawaii flowers. Each flower has a different color and structure. Hawaii flowers are this much popular because of their vibrant and cool colors. Each flower has a different story, meaning, and symbolism as we humans. Humans also have different personalities and traits. Hawaiian flower tattoos are known as symbols of femininity and beauty. Therefore these flower tattoos are most popular among women. Hawaiian flower tattoos are very versatile. They can be inked in any size according to your preference. Also, the designs are very unique, elegant, beautiful, and eye-catching. The designs can be simple or intricate, and black or colorful.
What Are The Best Placement For Hawaiian Flower Tattoos?
Let's talk about Hawaiian flower tattoo placement options. So don't worry guys, you have a lot of options. If the size of your selected tattoo is small, you can go for it on the hand, wrist, forearm, ankle, behind the neck, collarbone, shoulder, behind the ear, and on your back. If you are a lover of large-size tattoos, you can choose your forearm, biceps, chest, belly, back, shoulder, legs, foot, and thigh for large inking. Now, let's scroll down to the latest and unique Hawaiian flower tattoos below.
Hawaiian Tattoos Designs Gallary: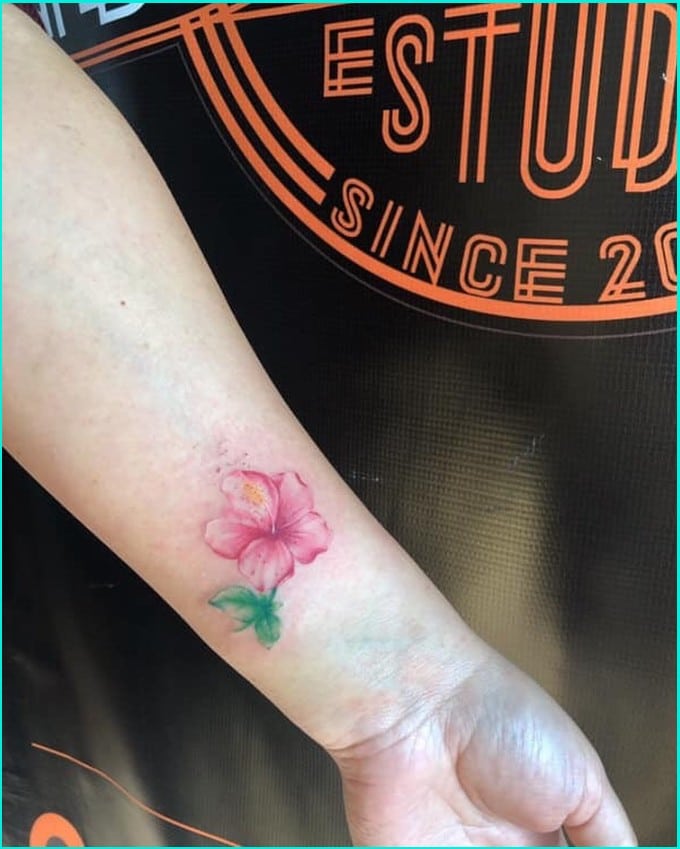 Hawaiian Face Tattoo design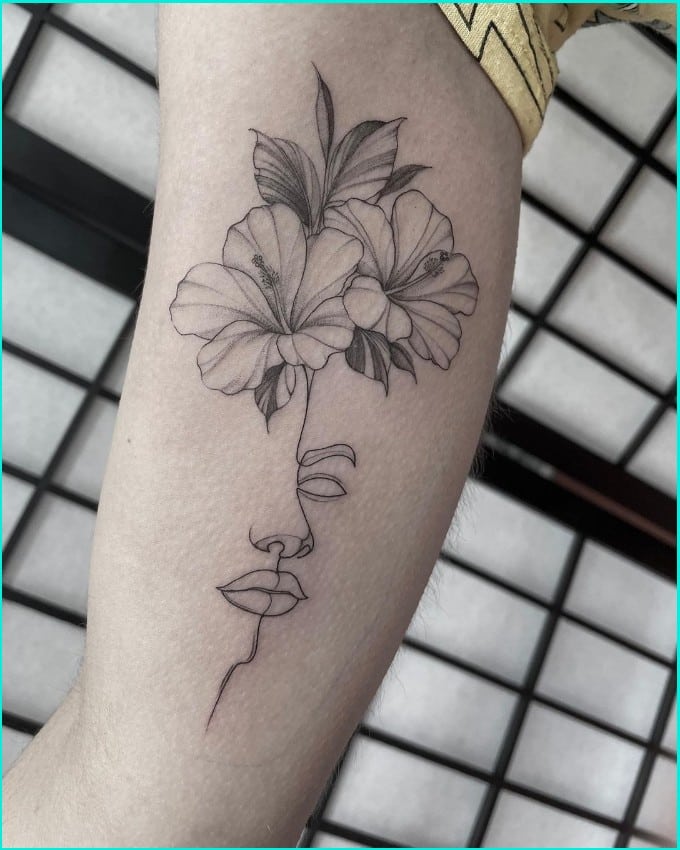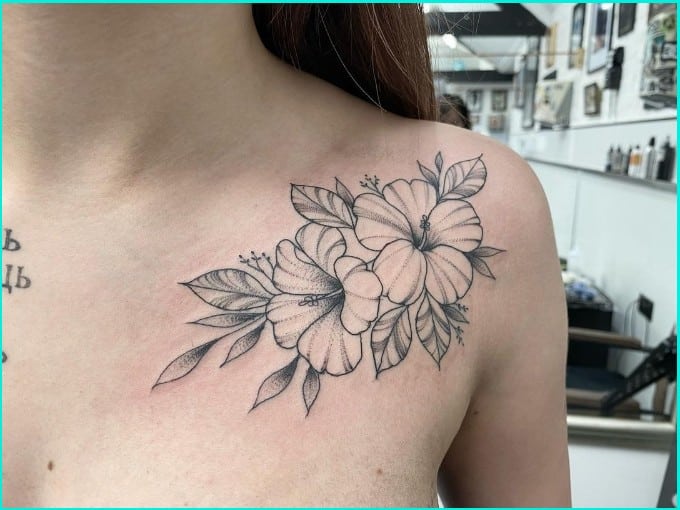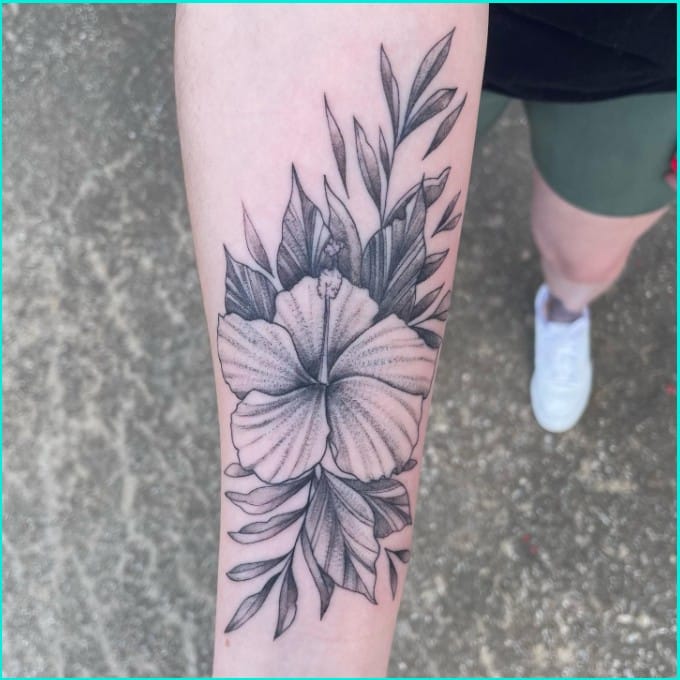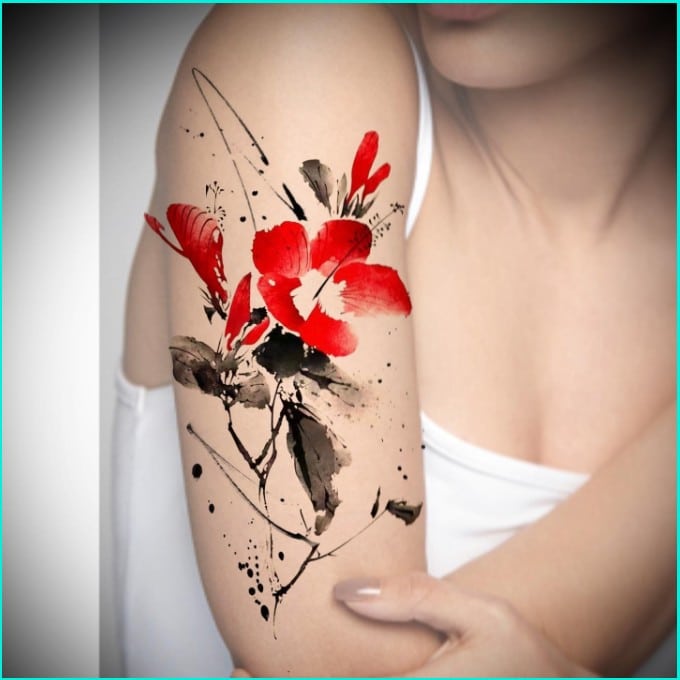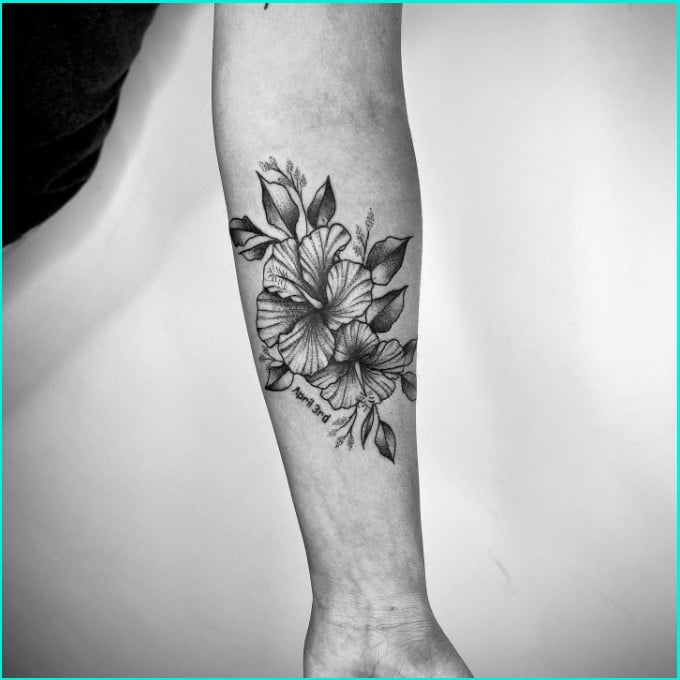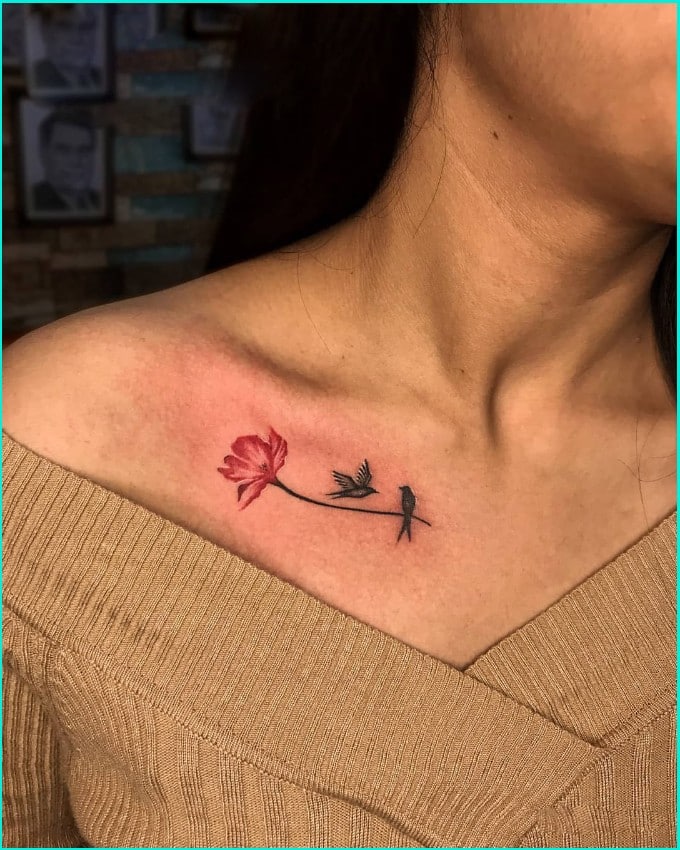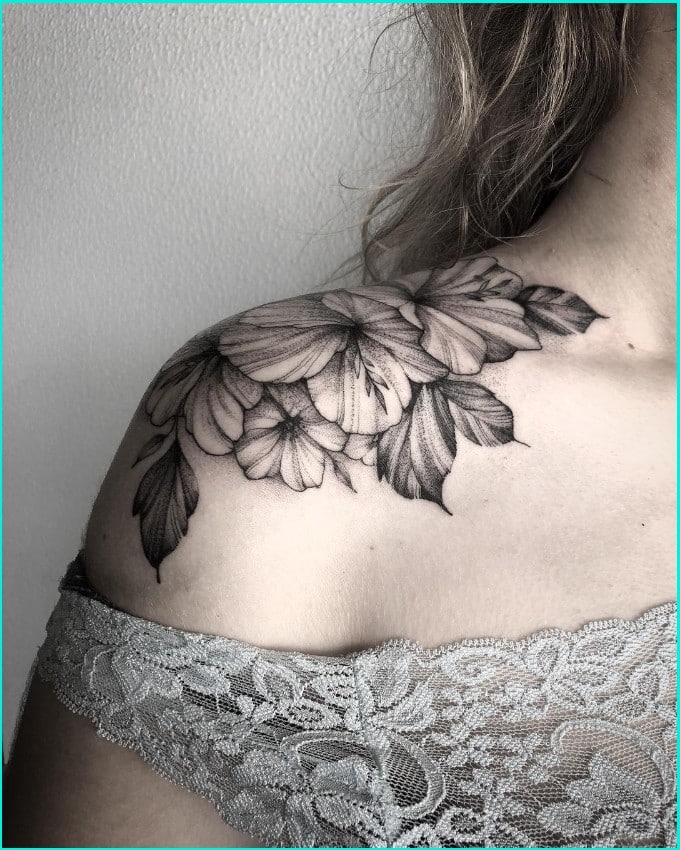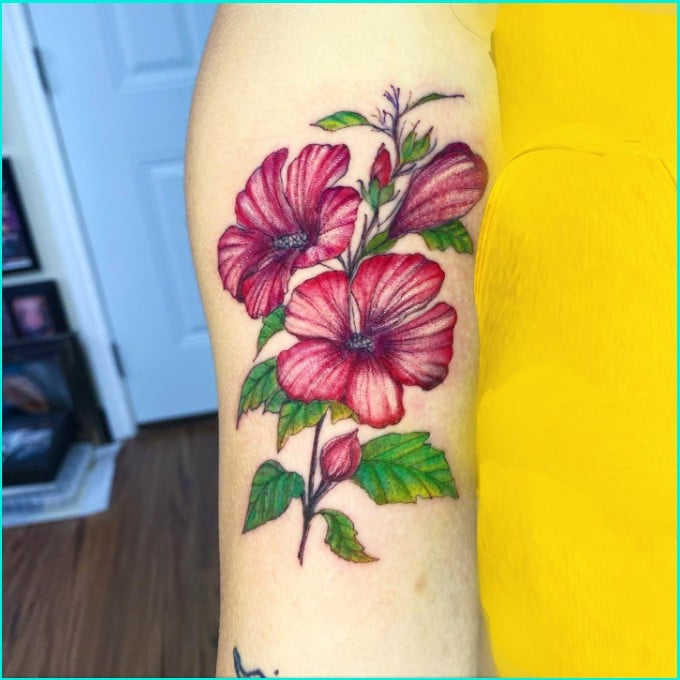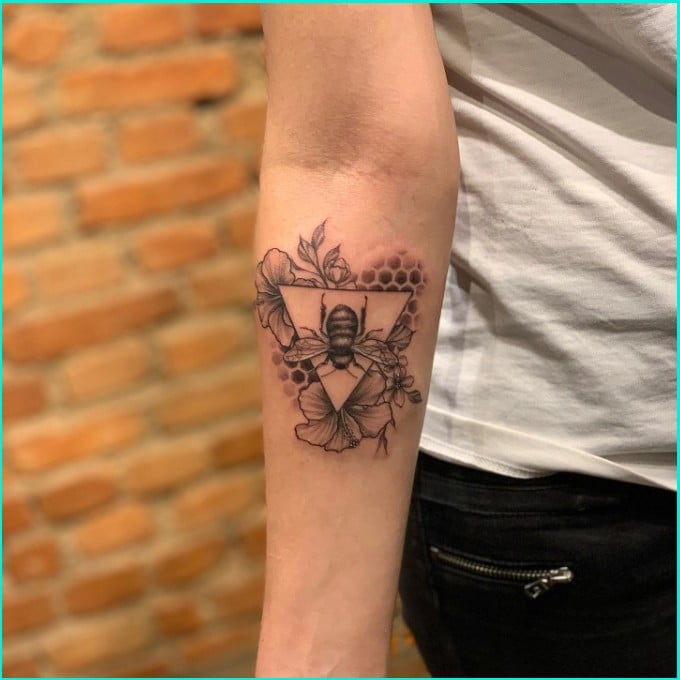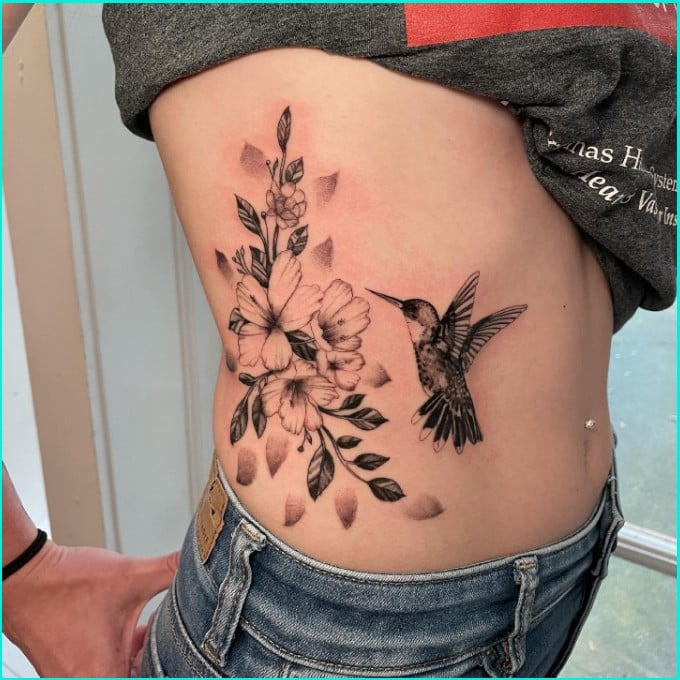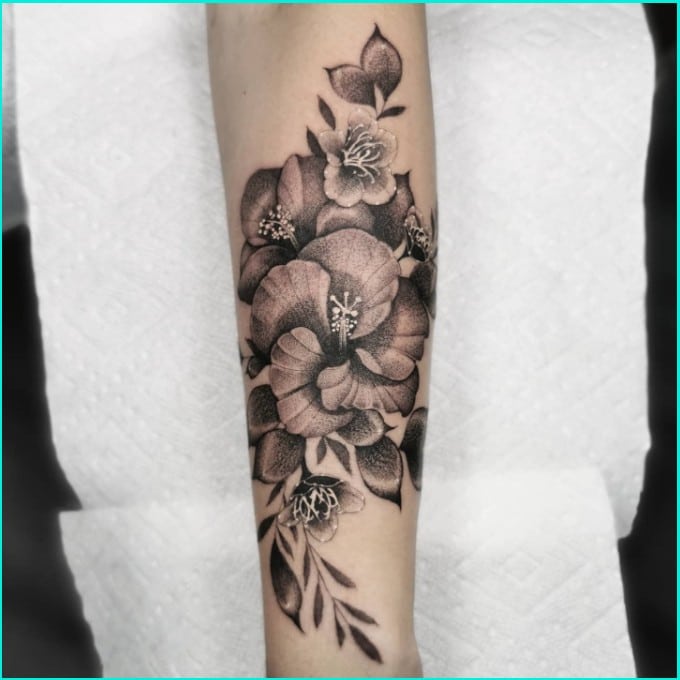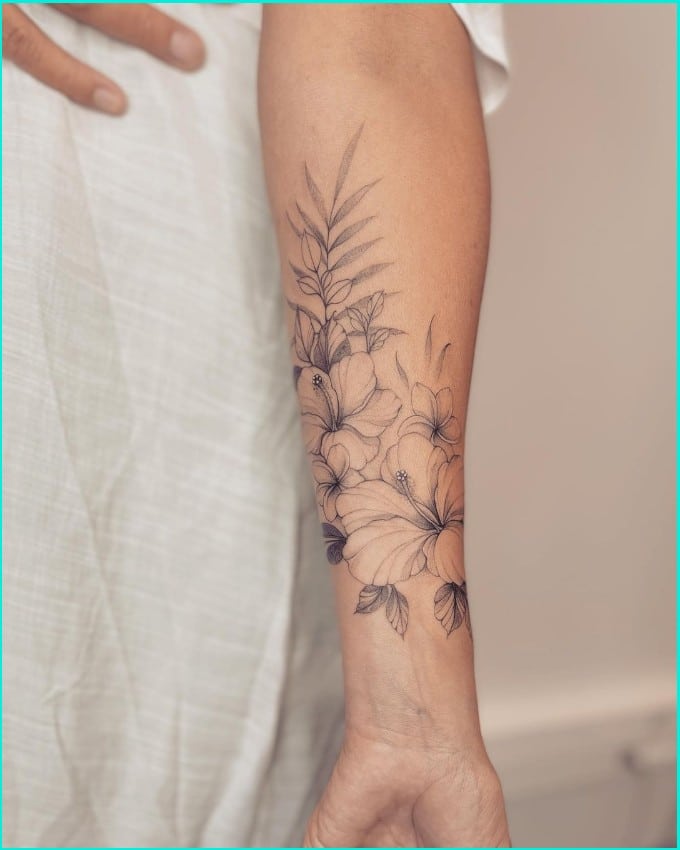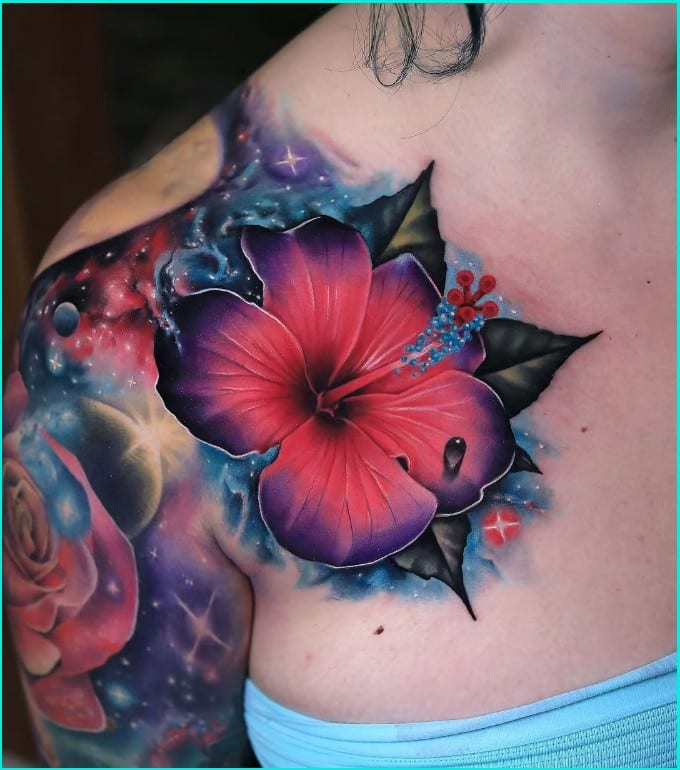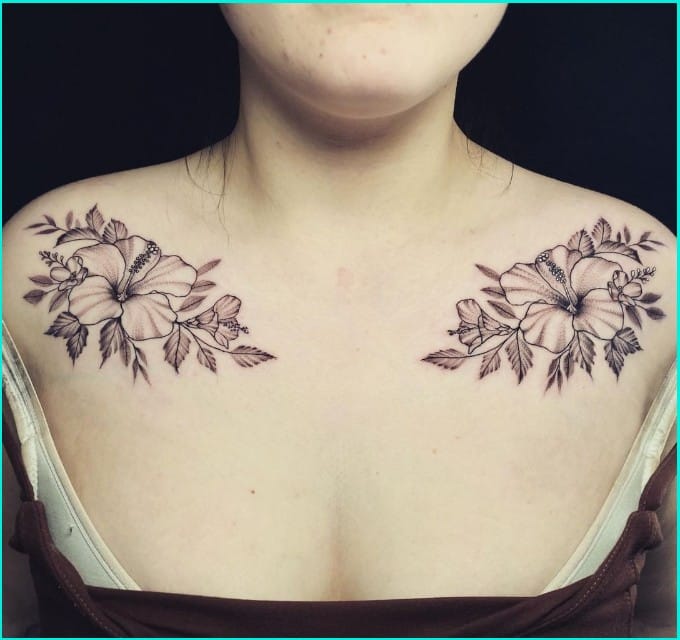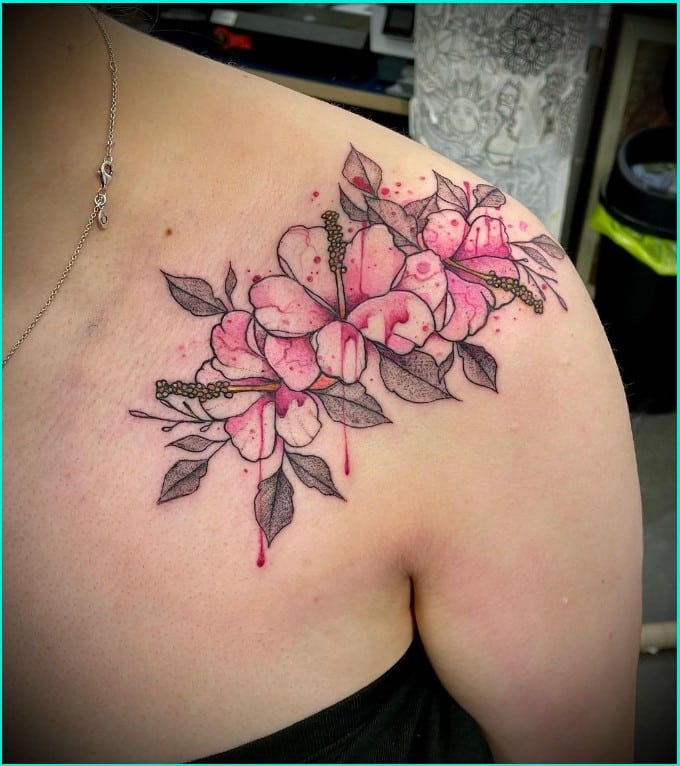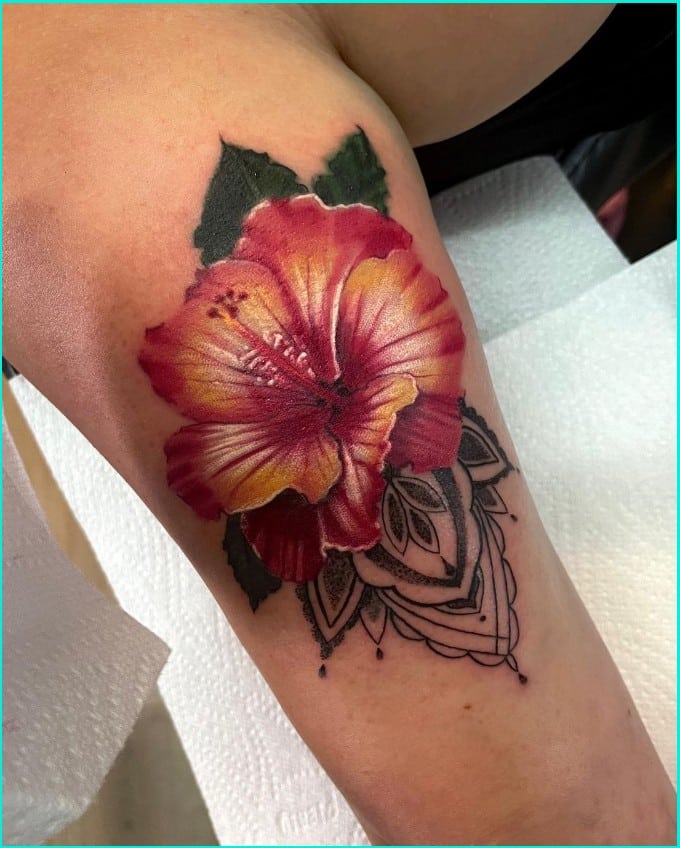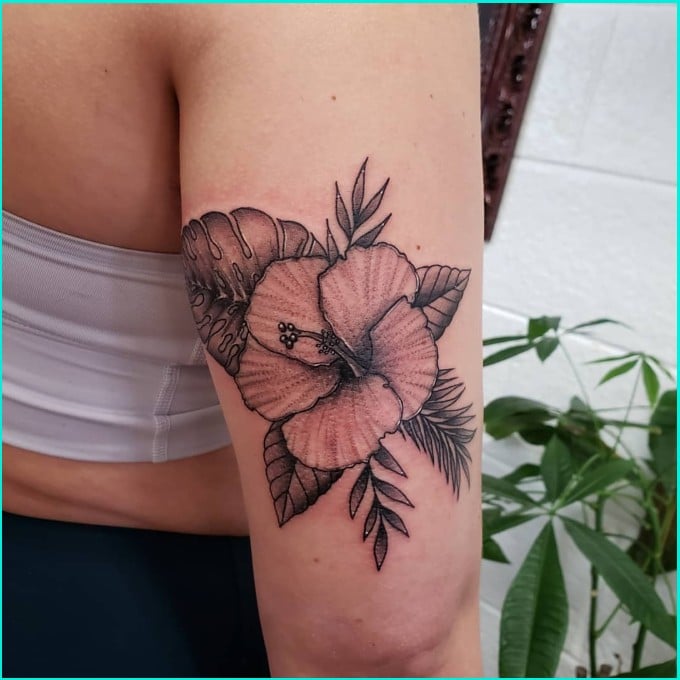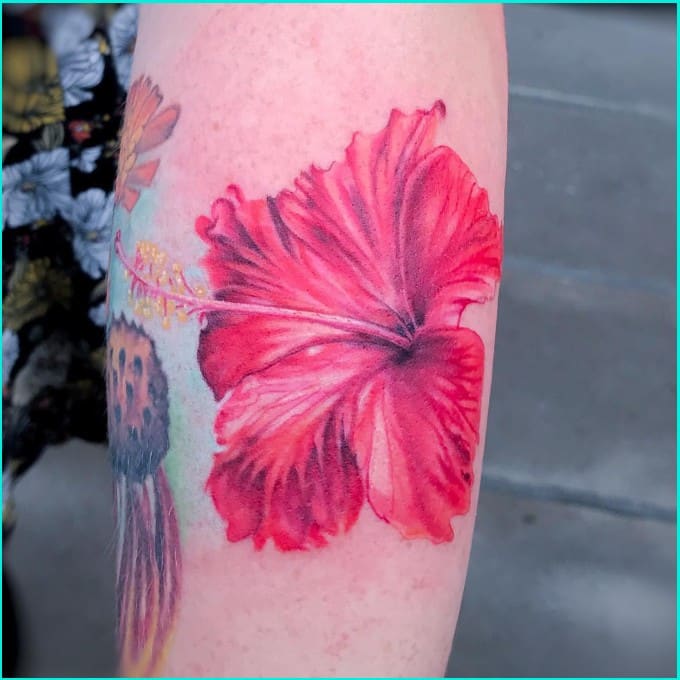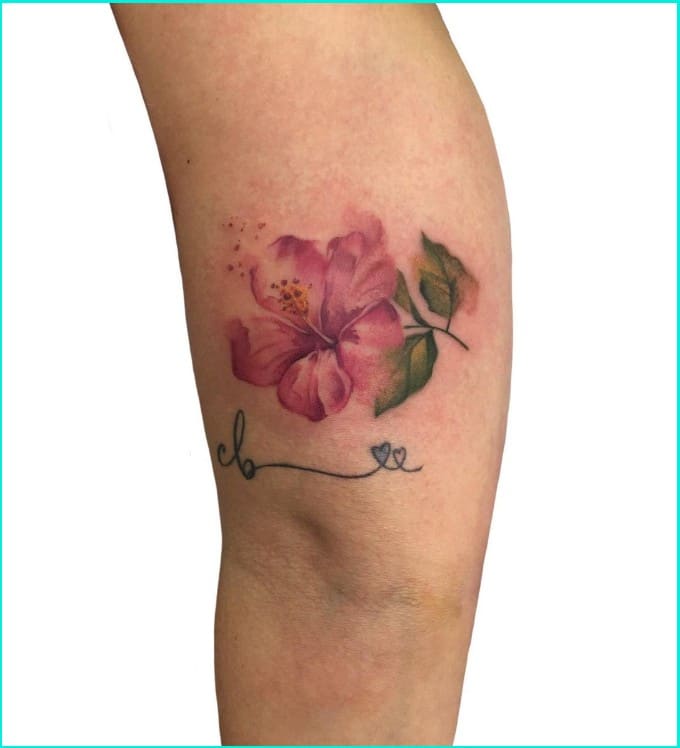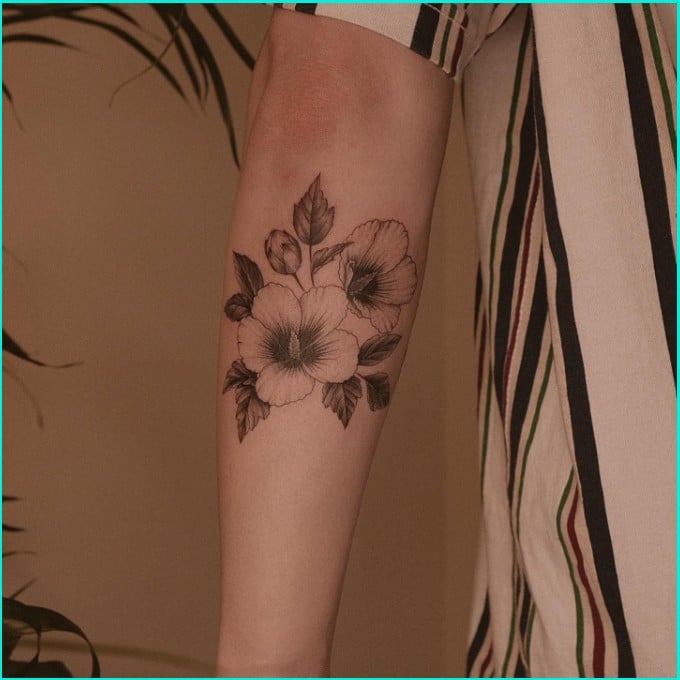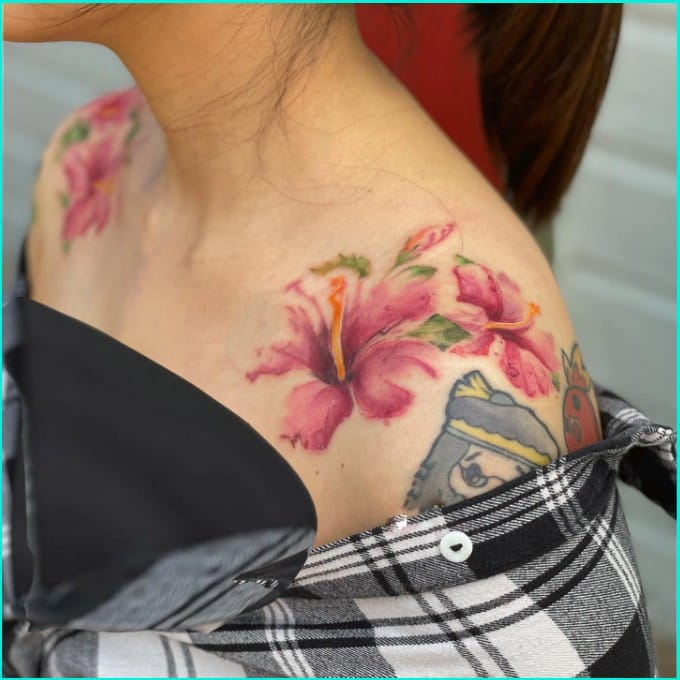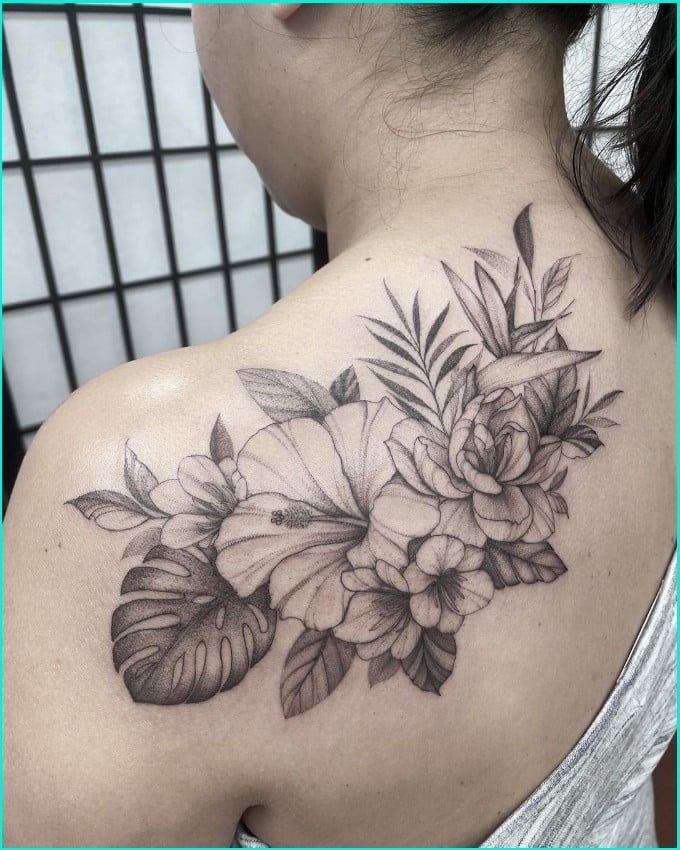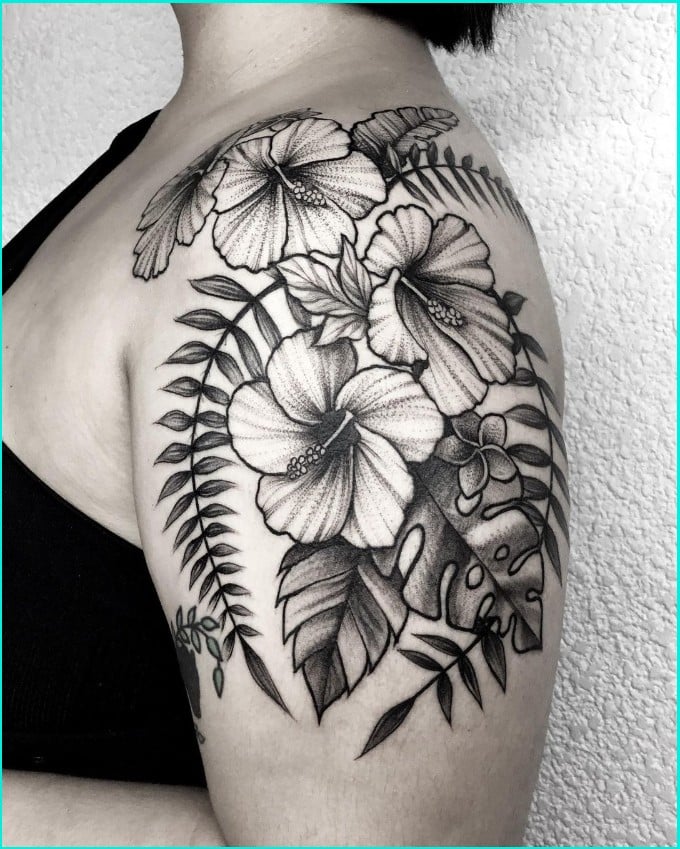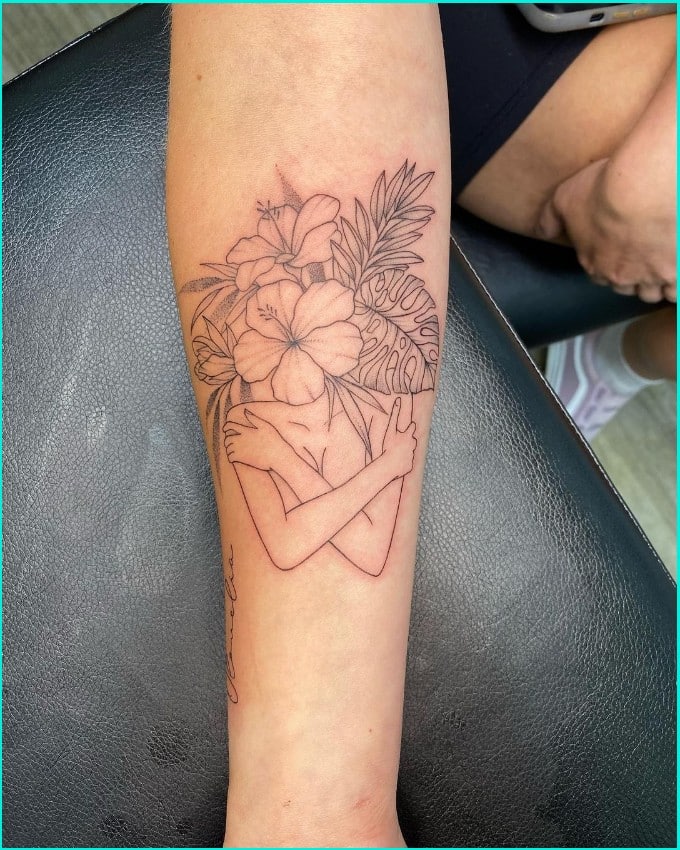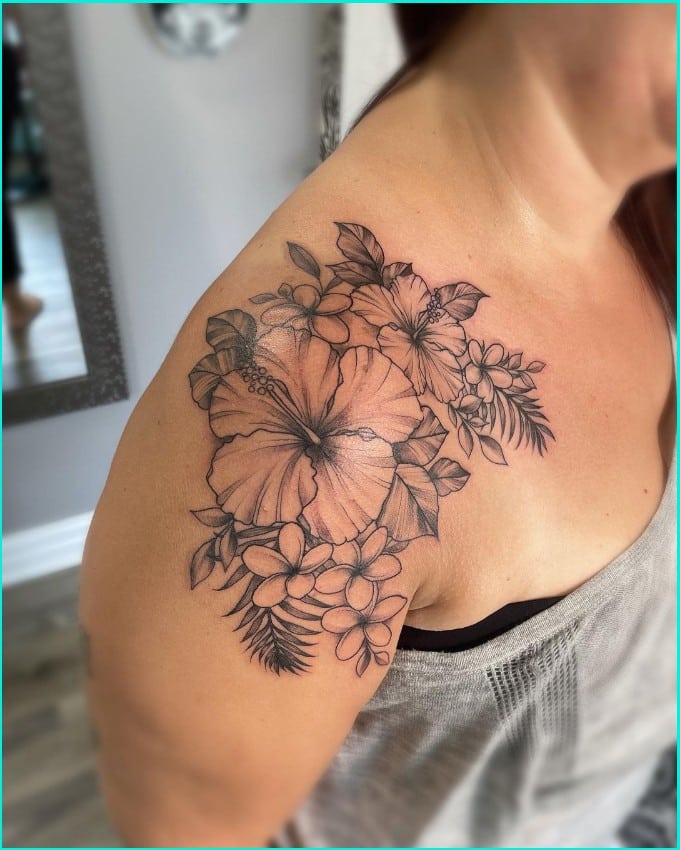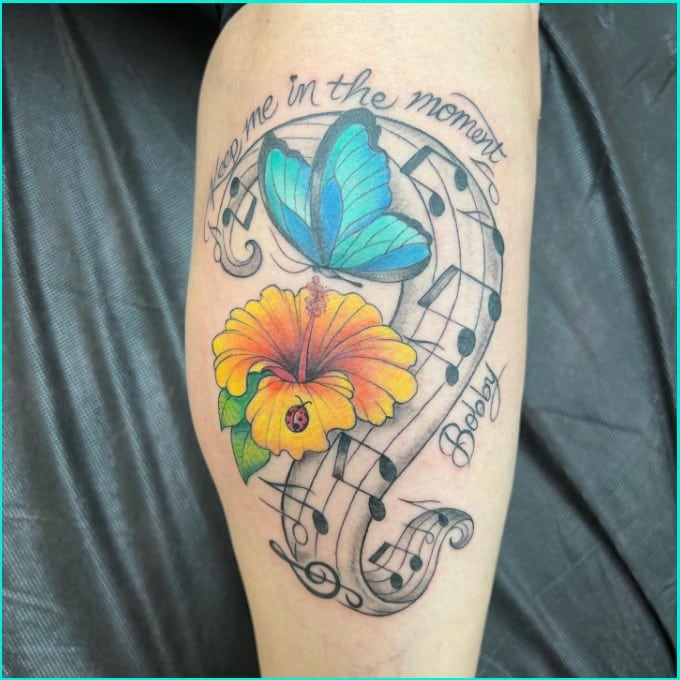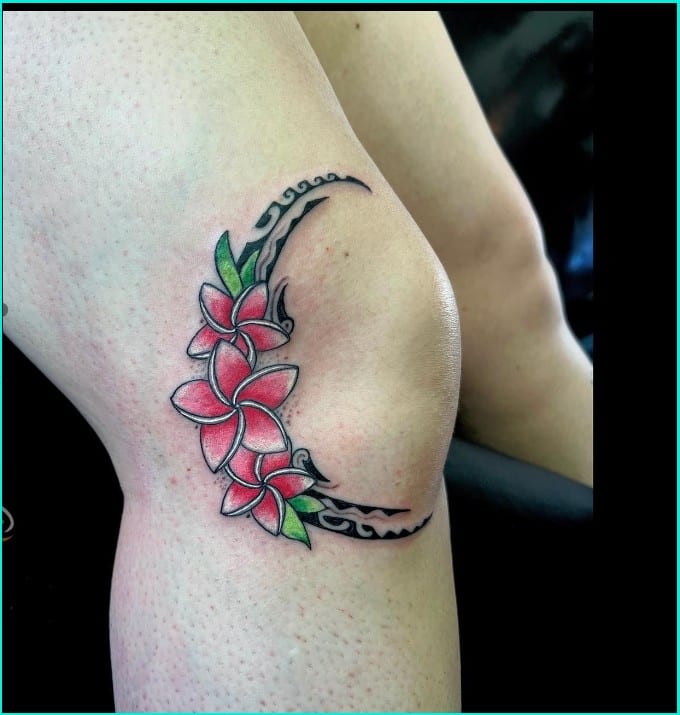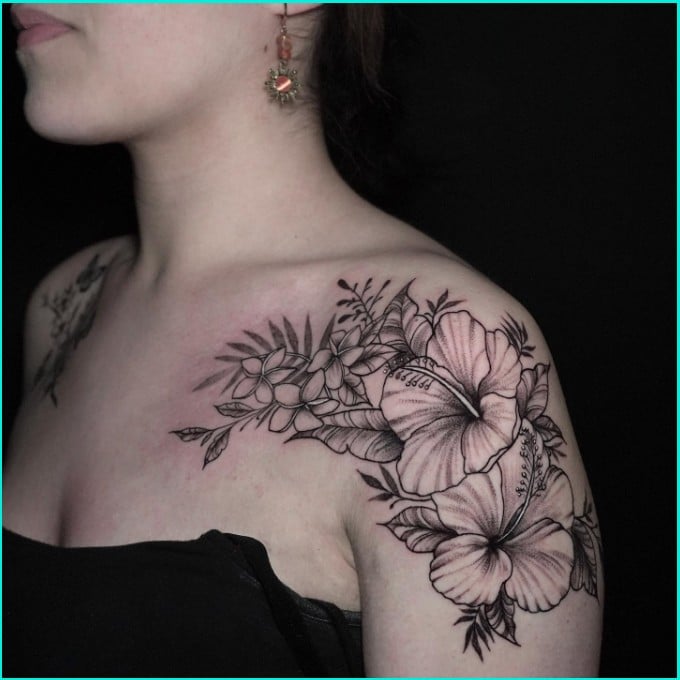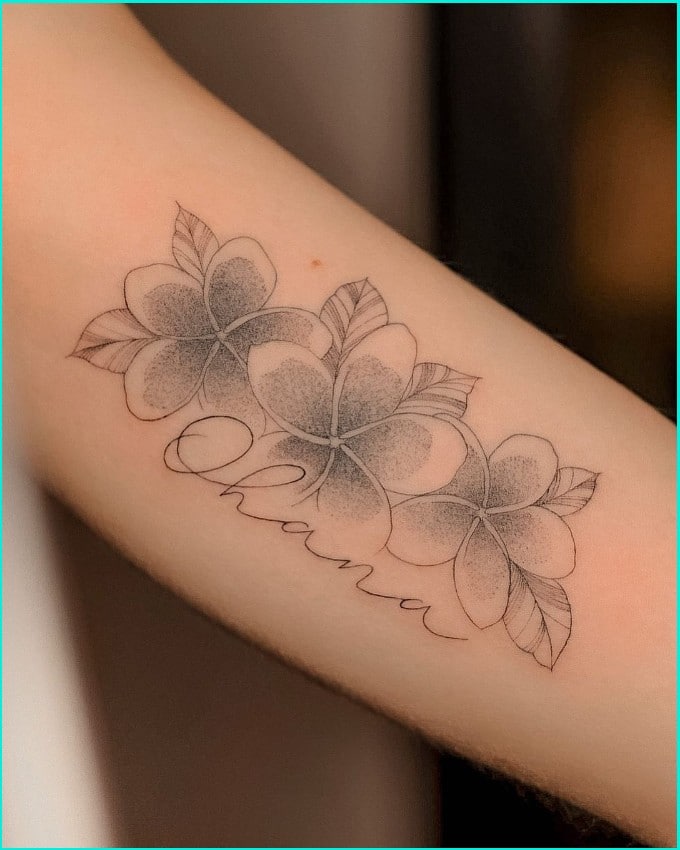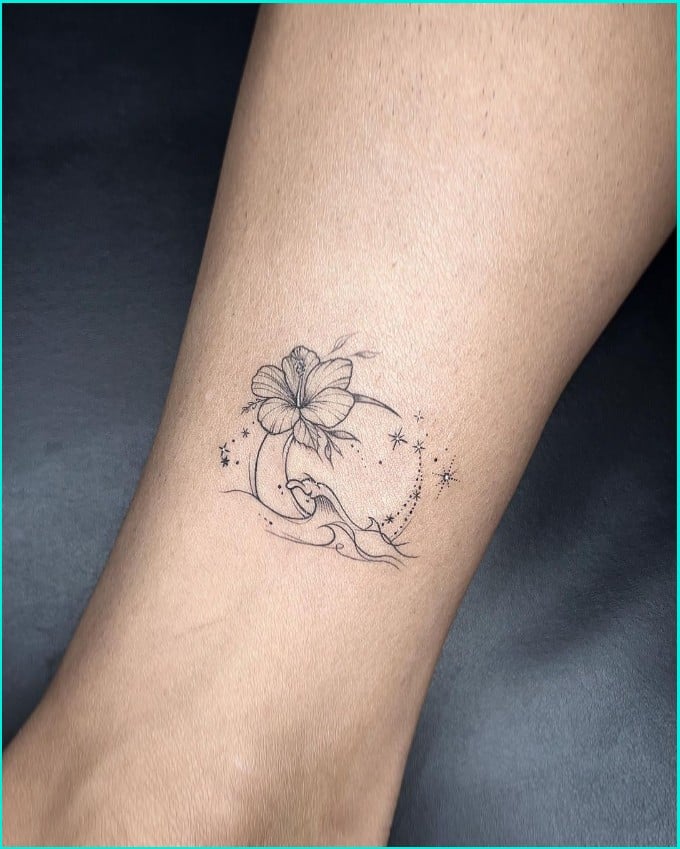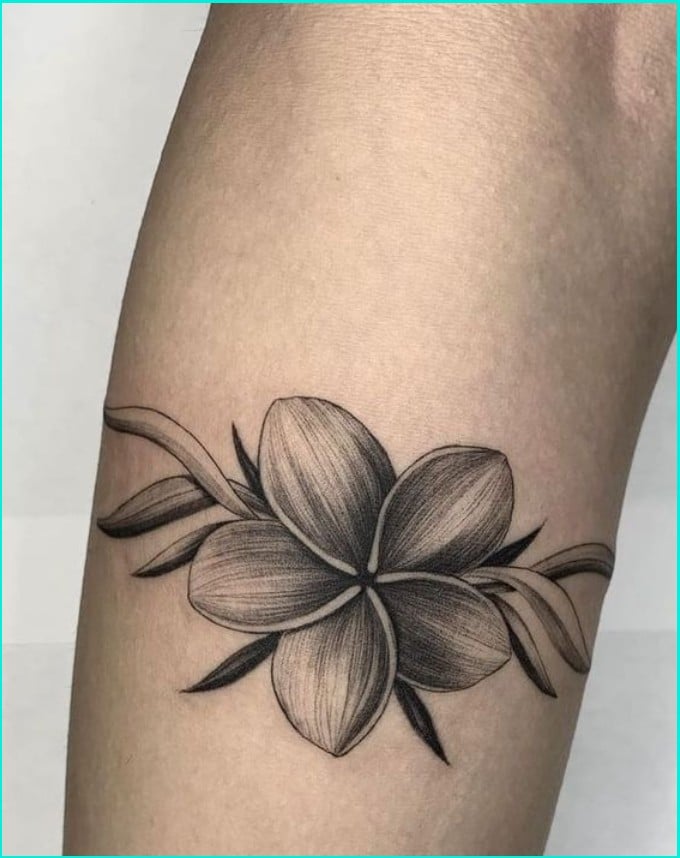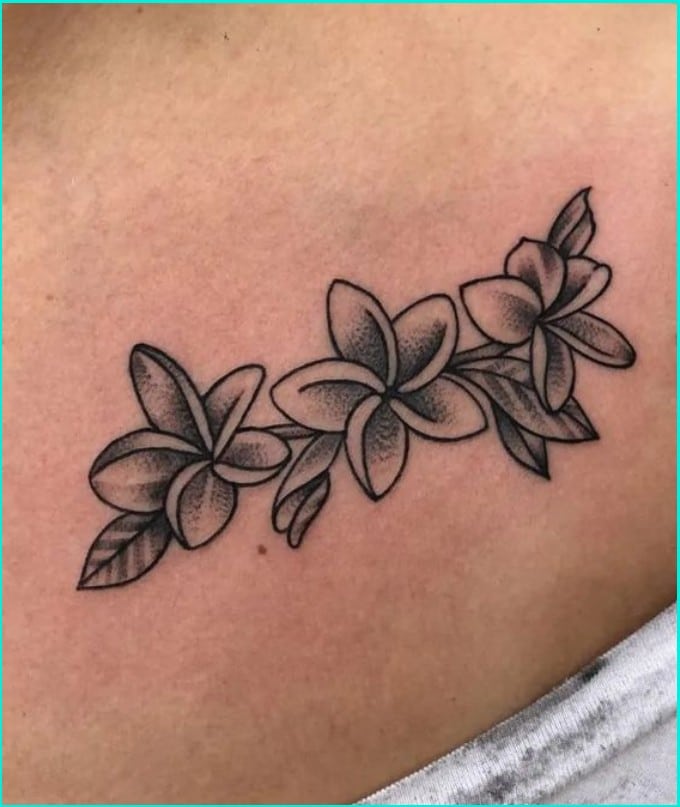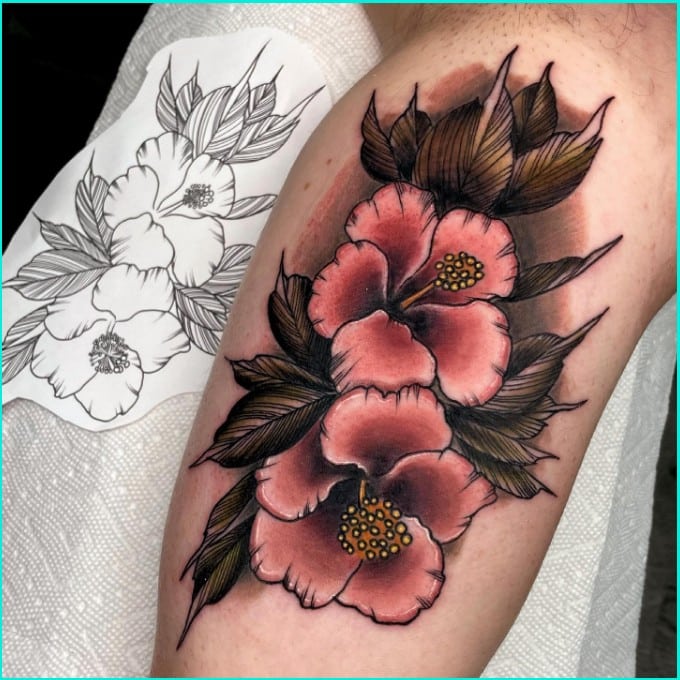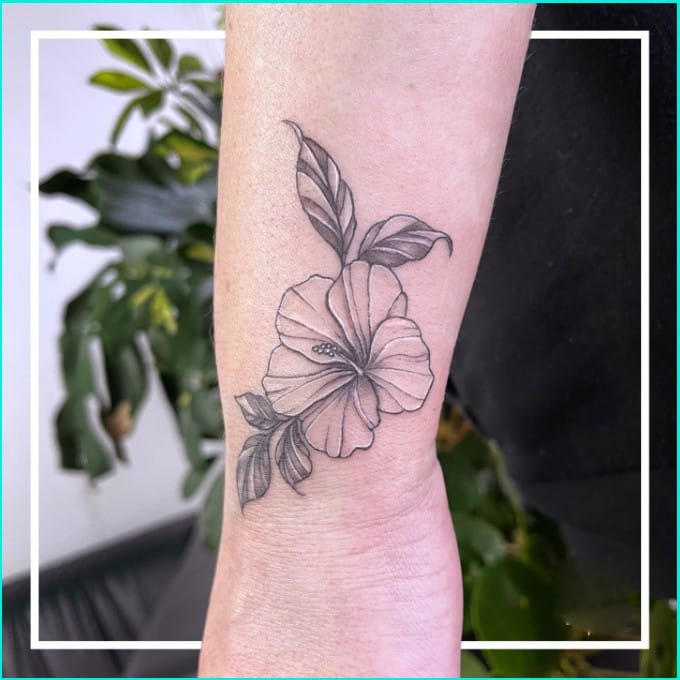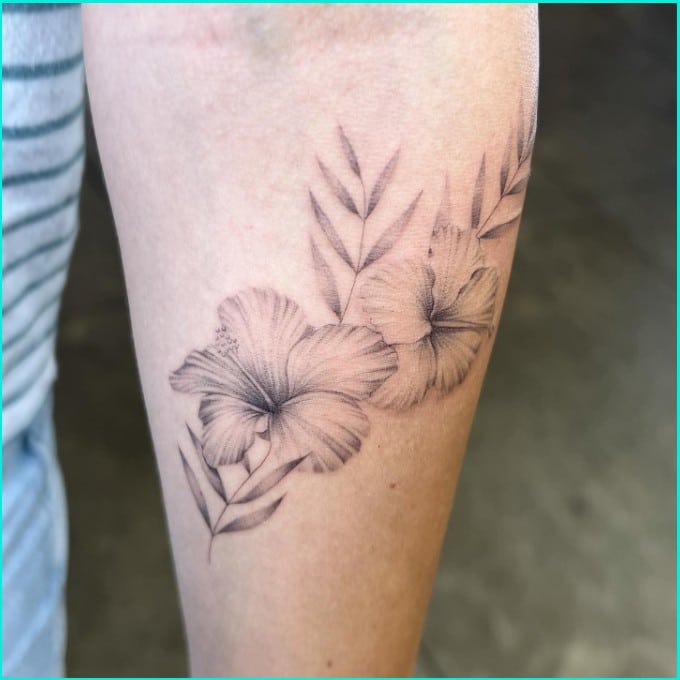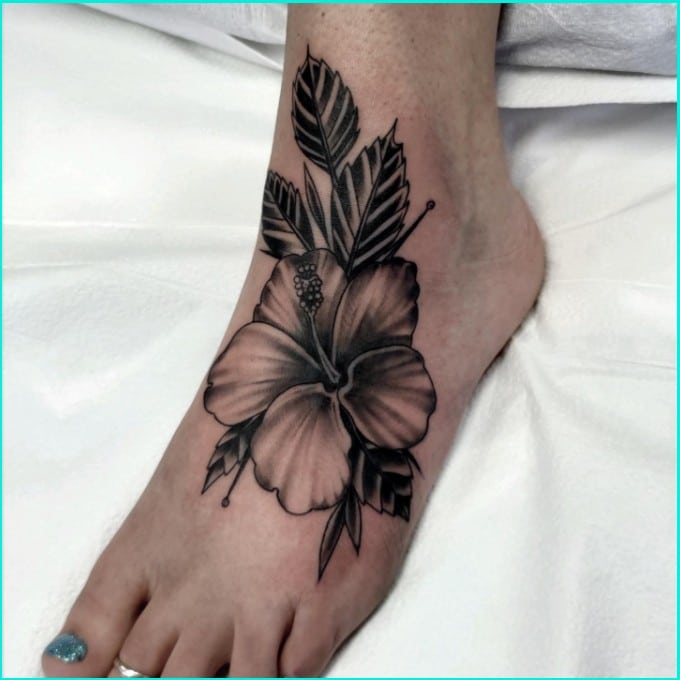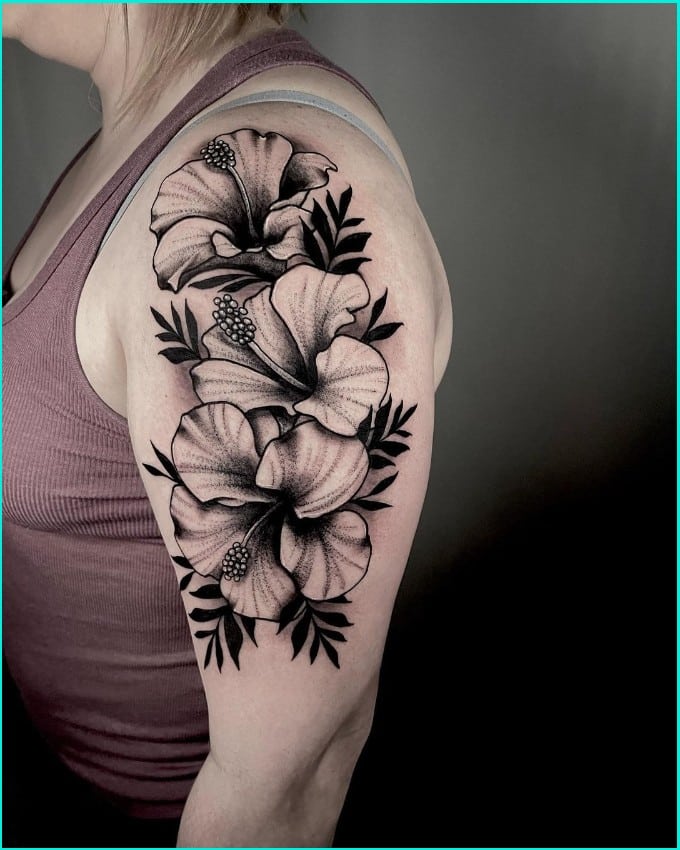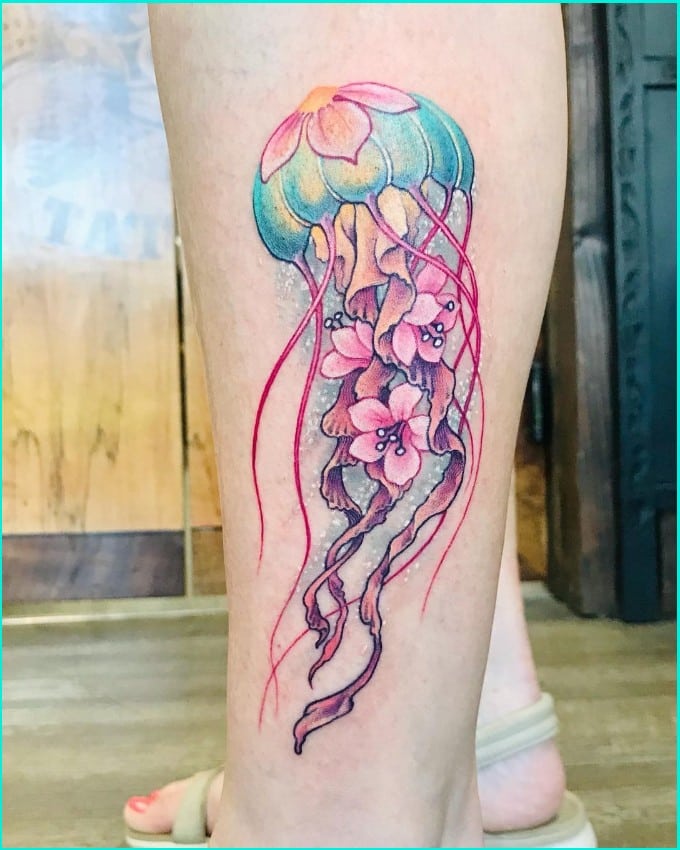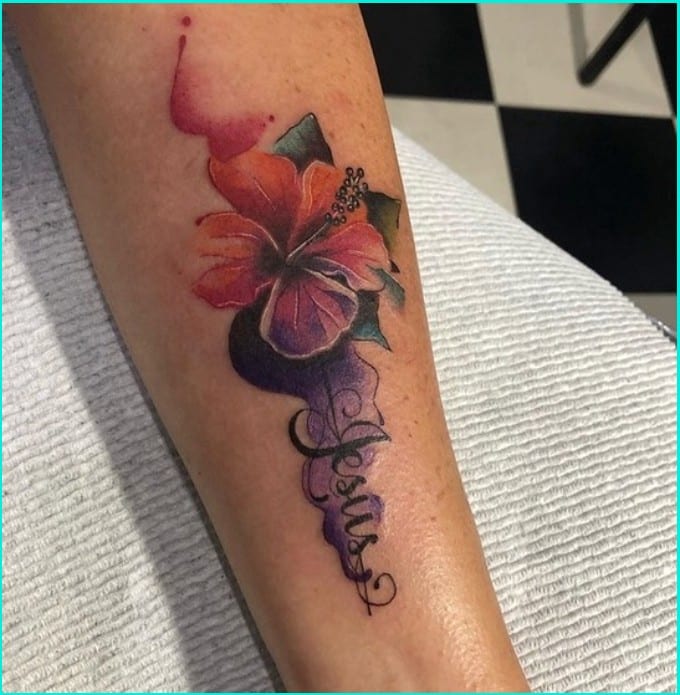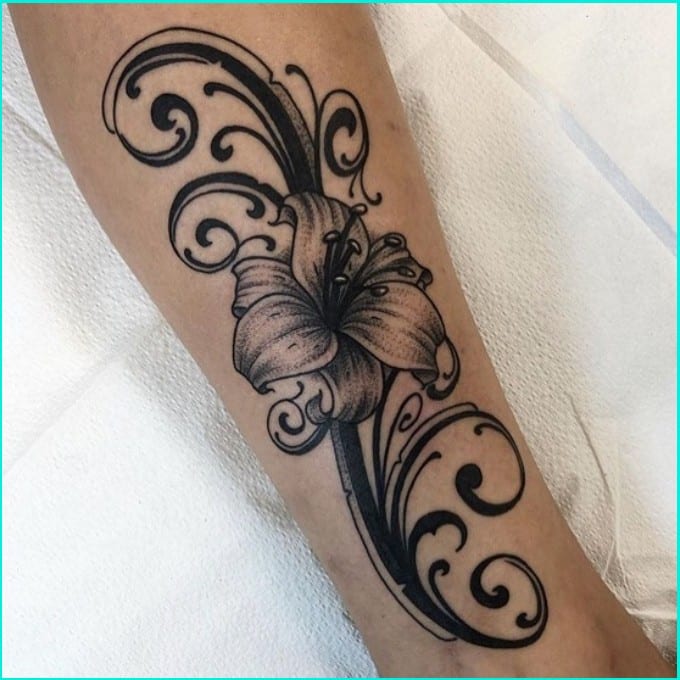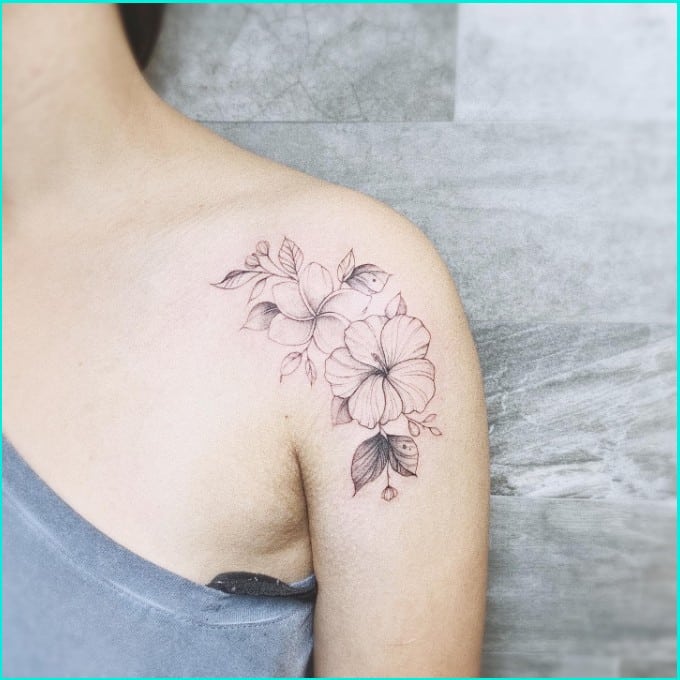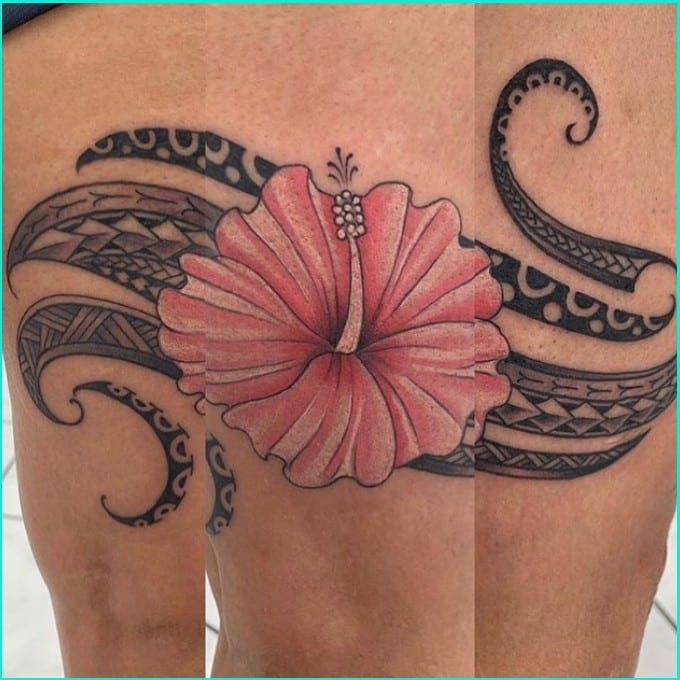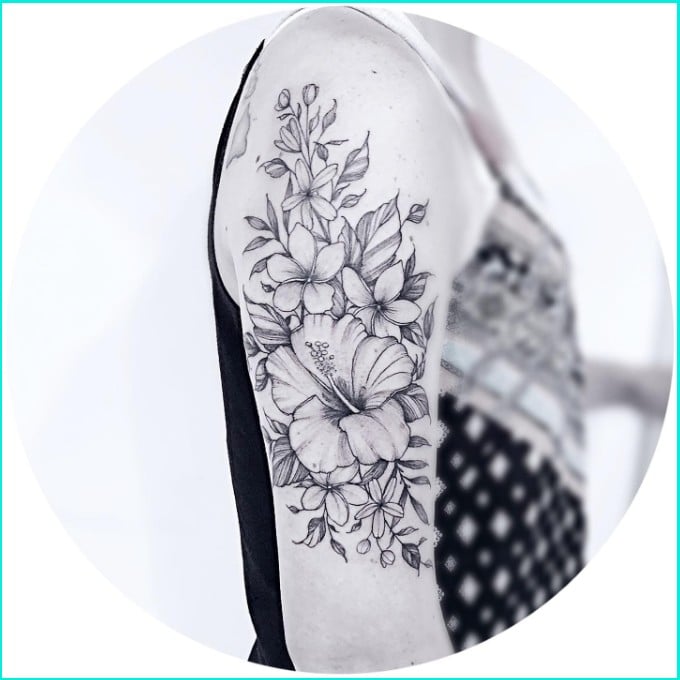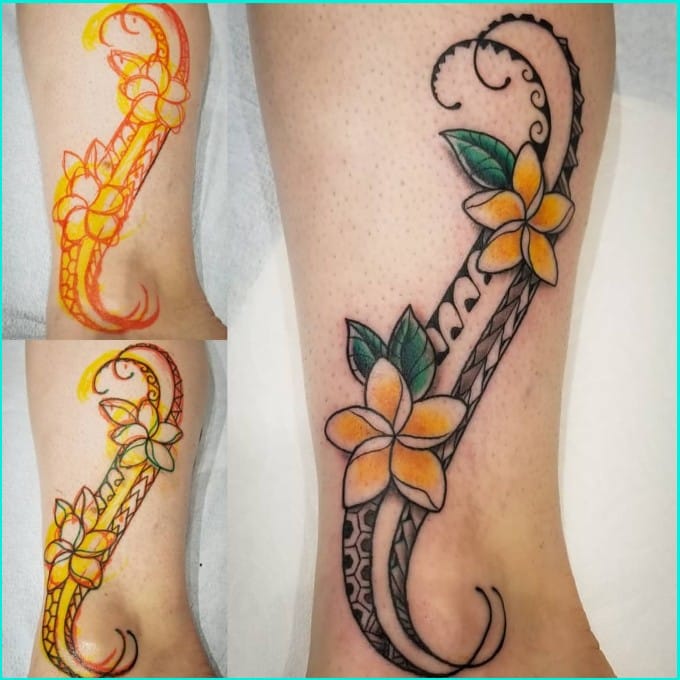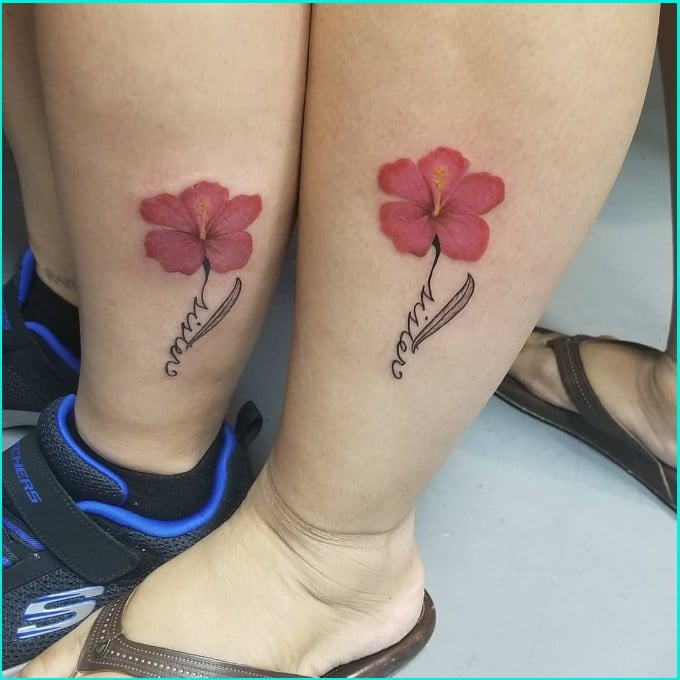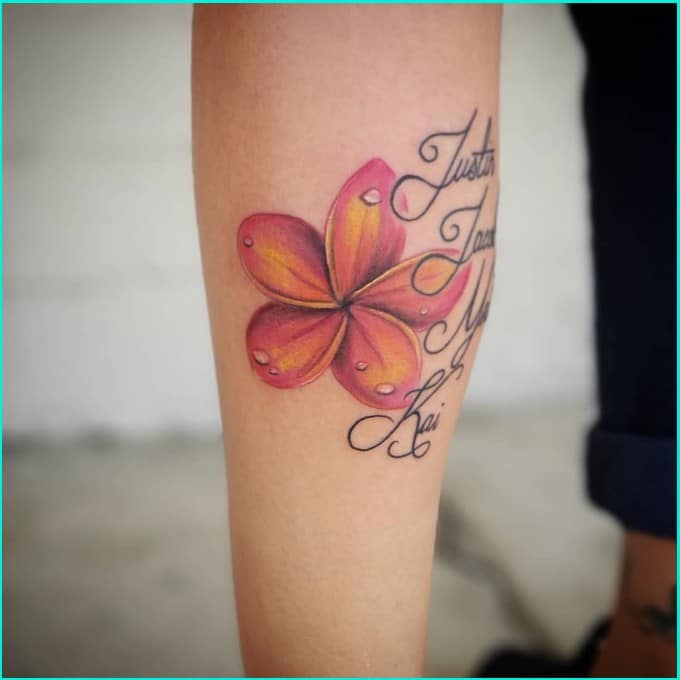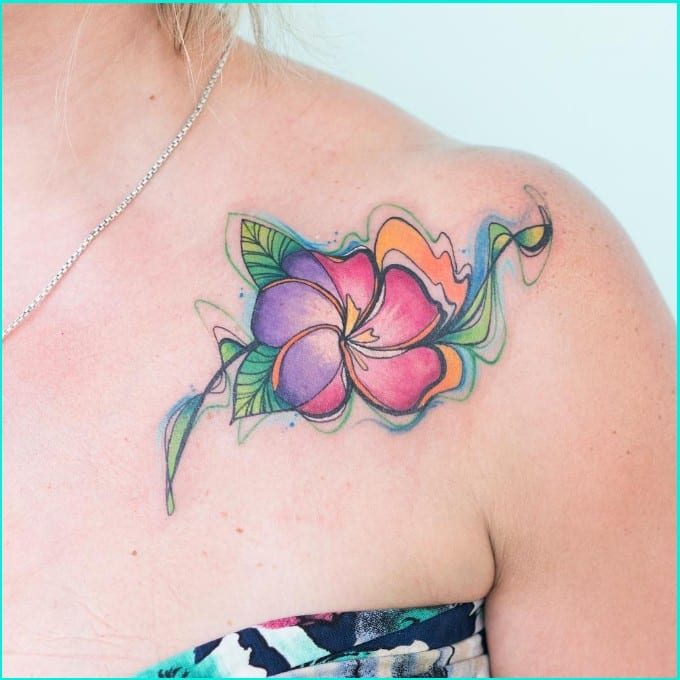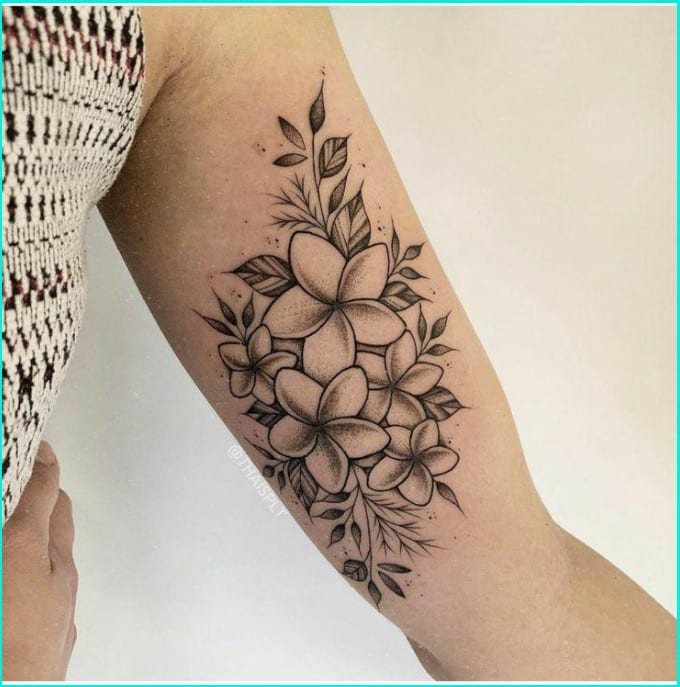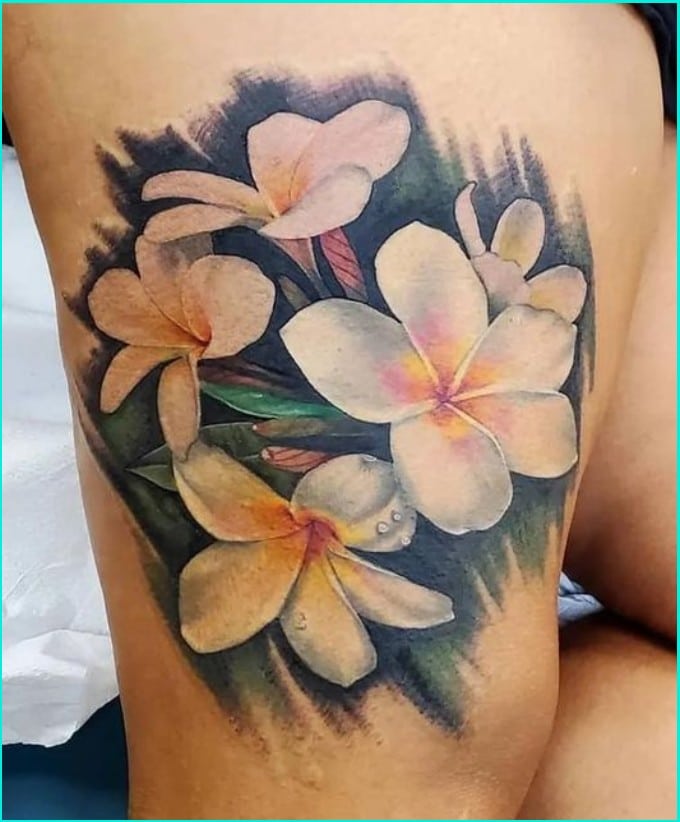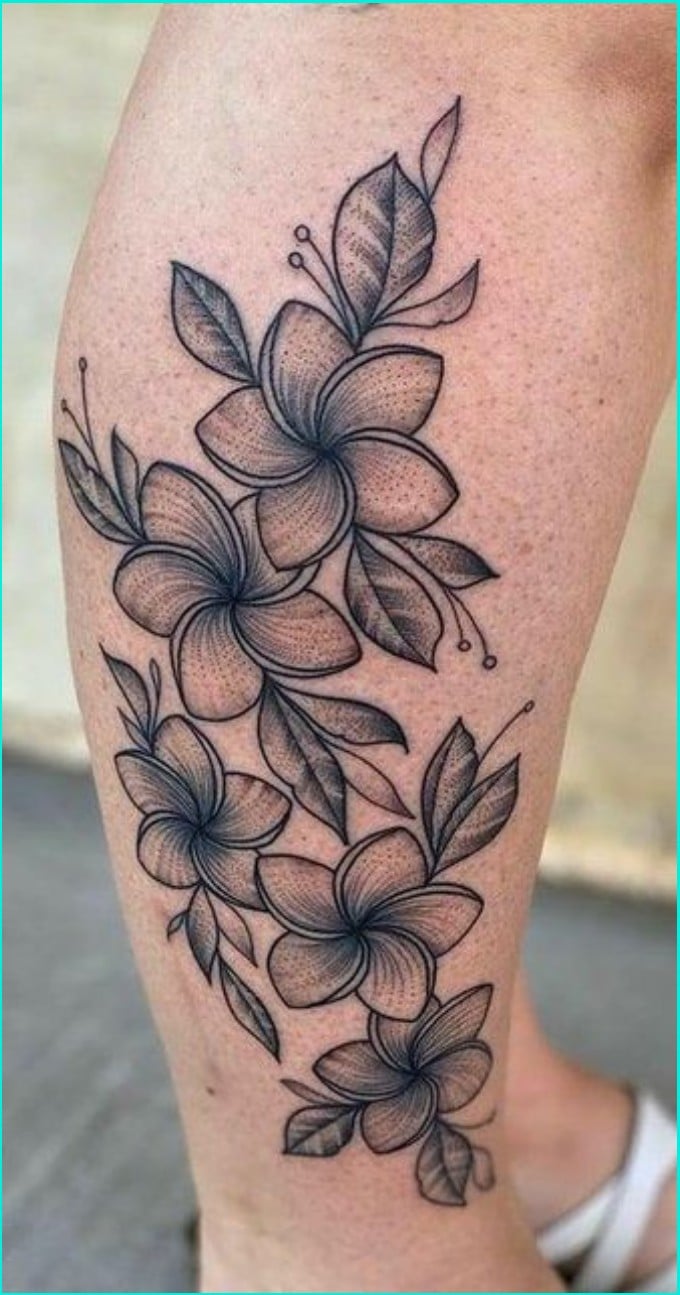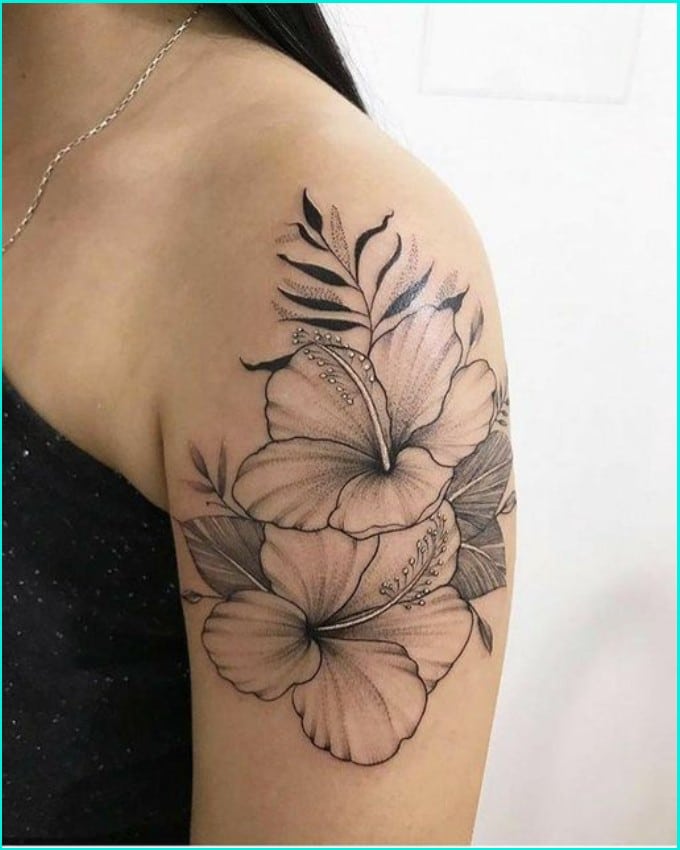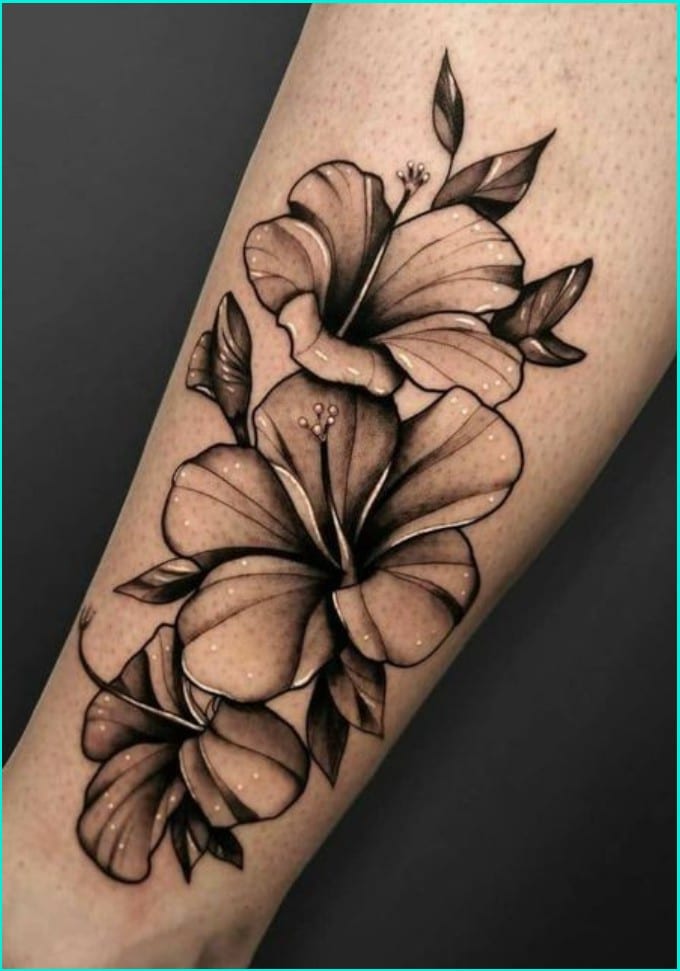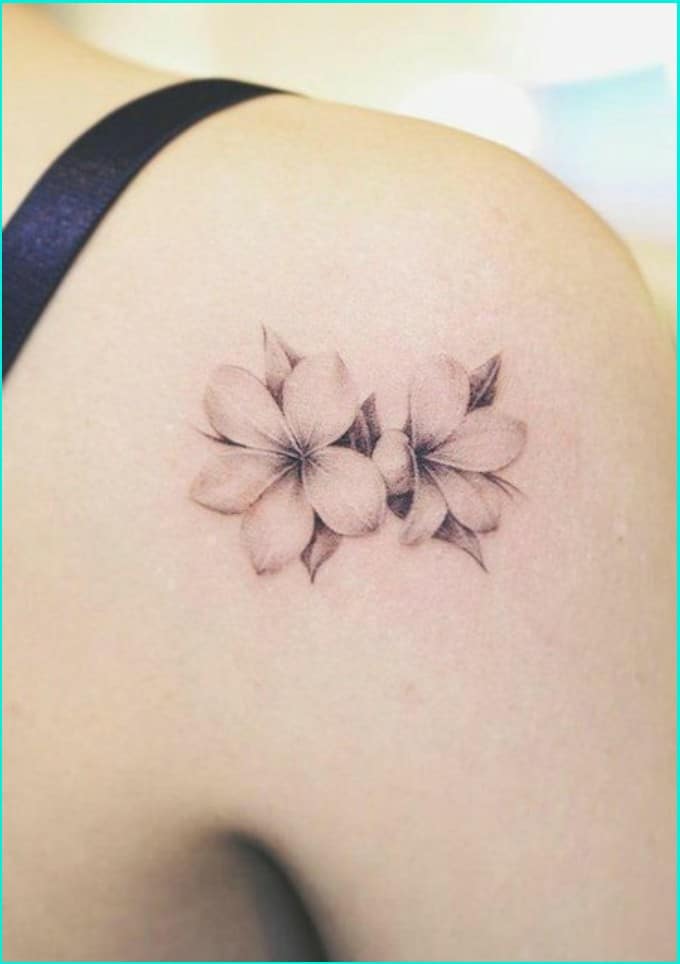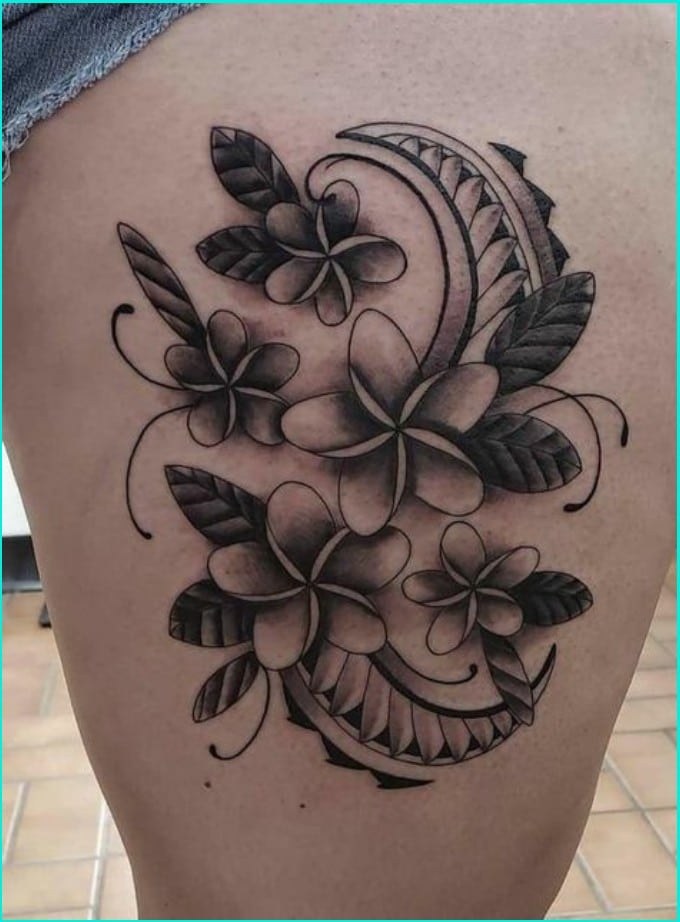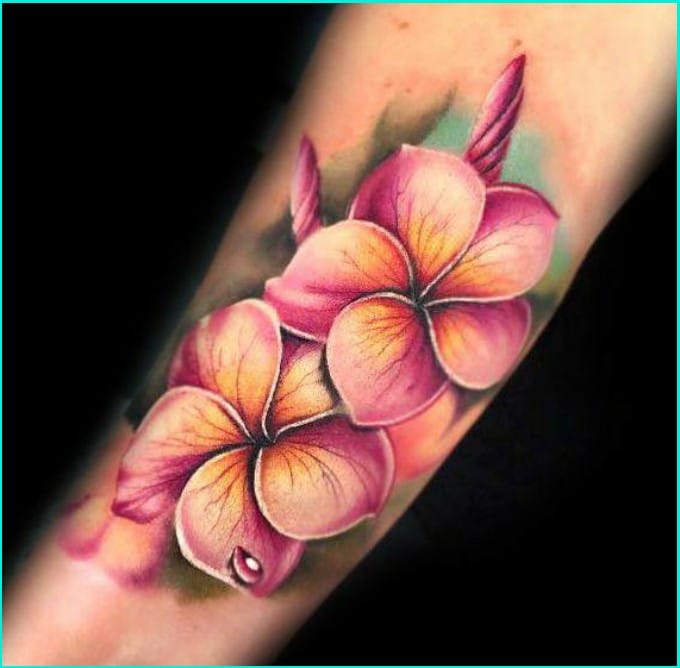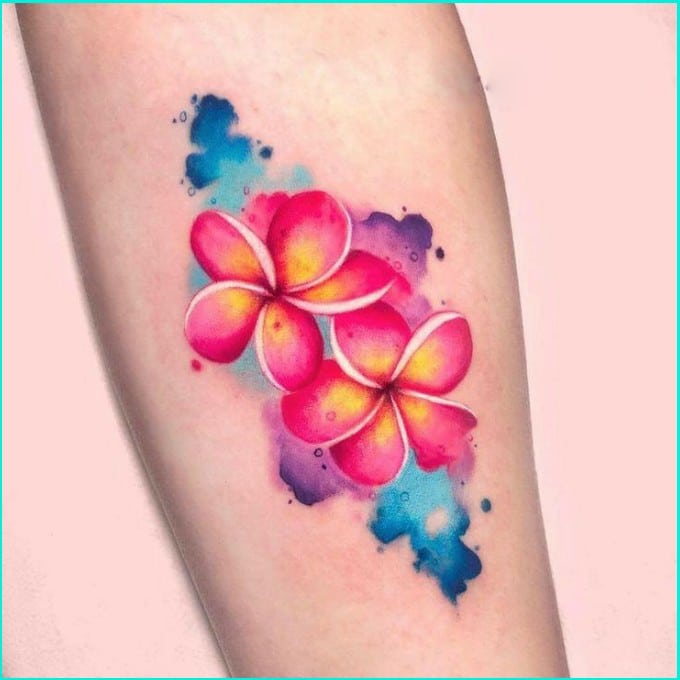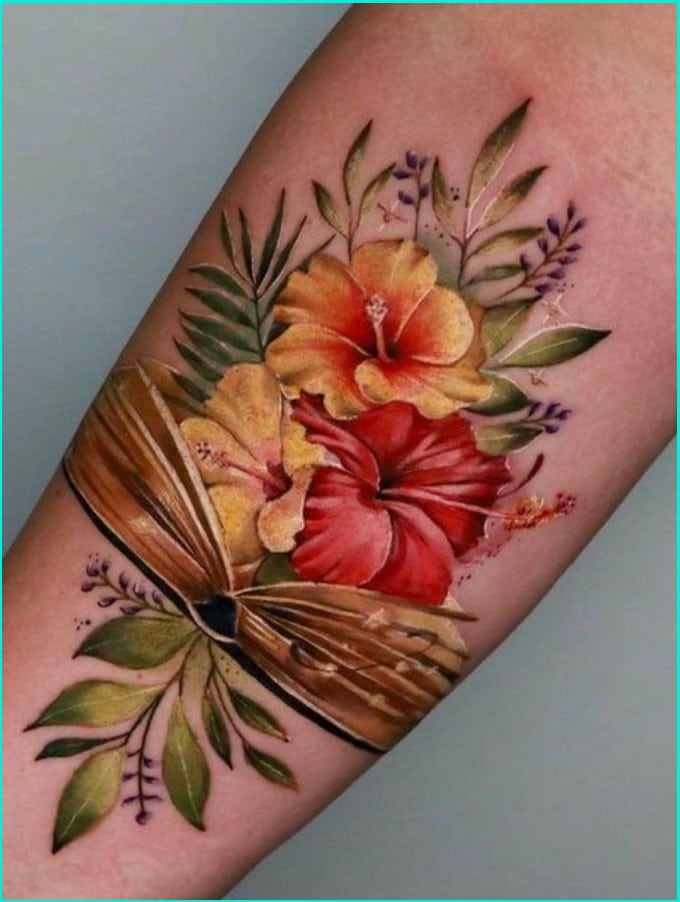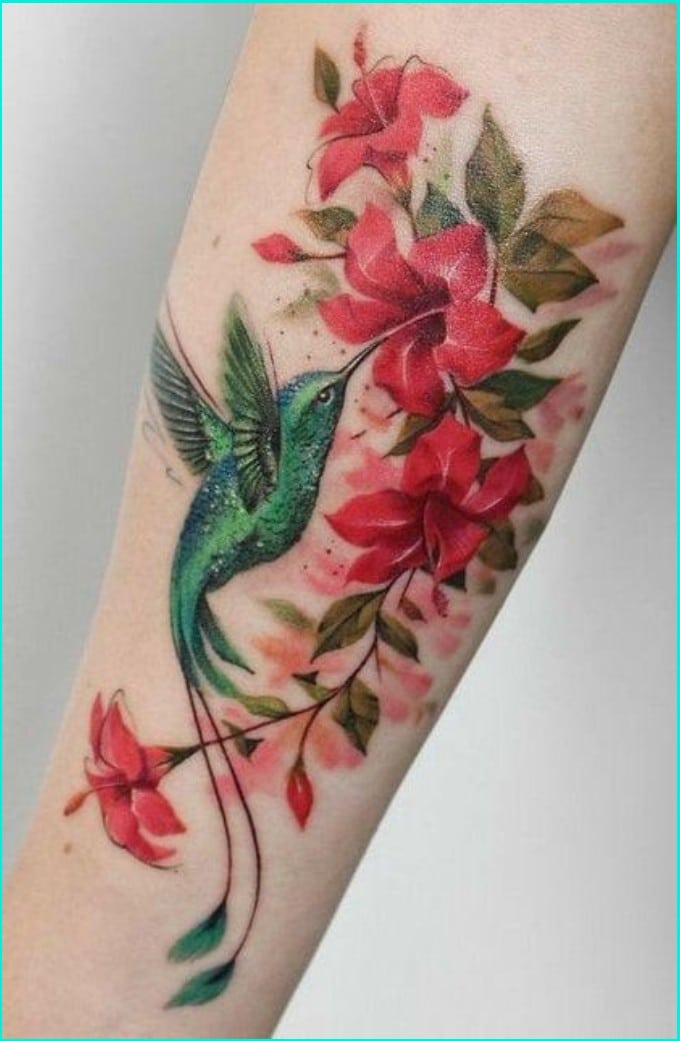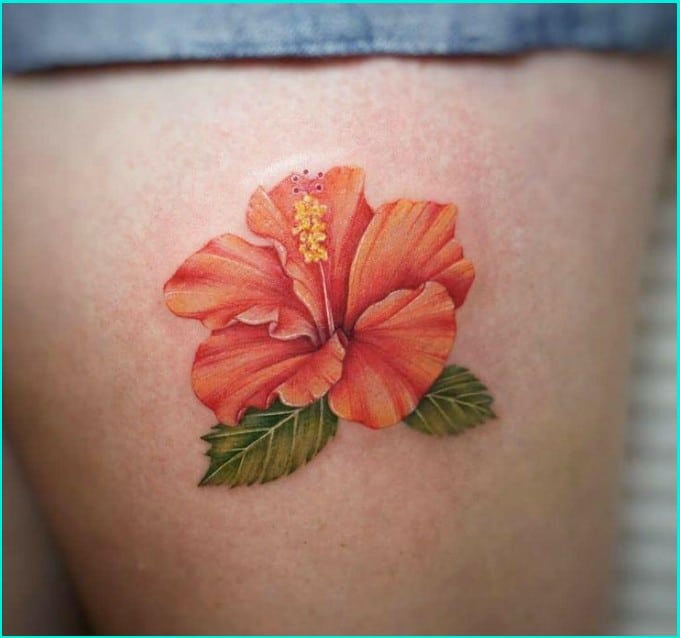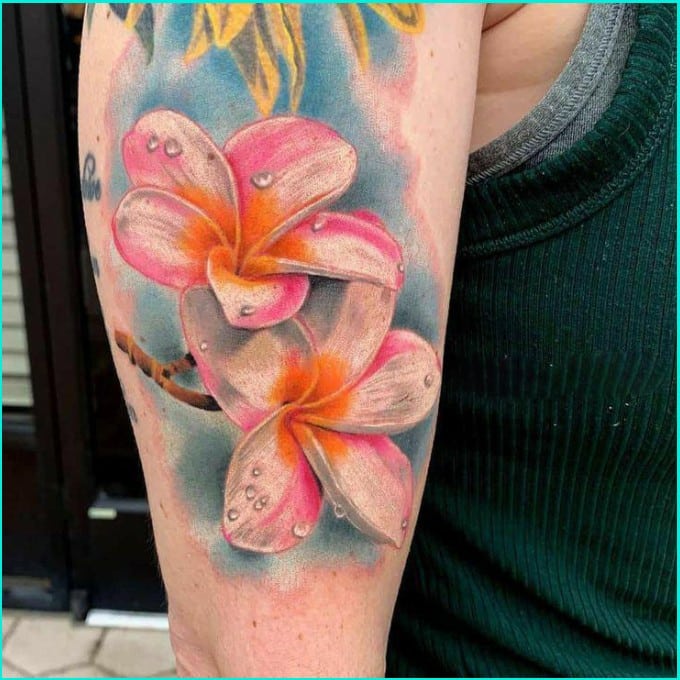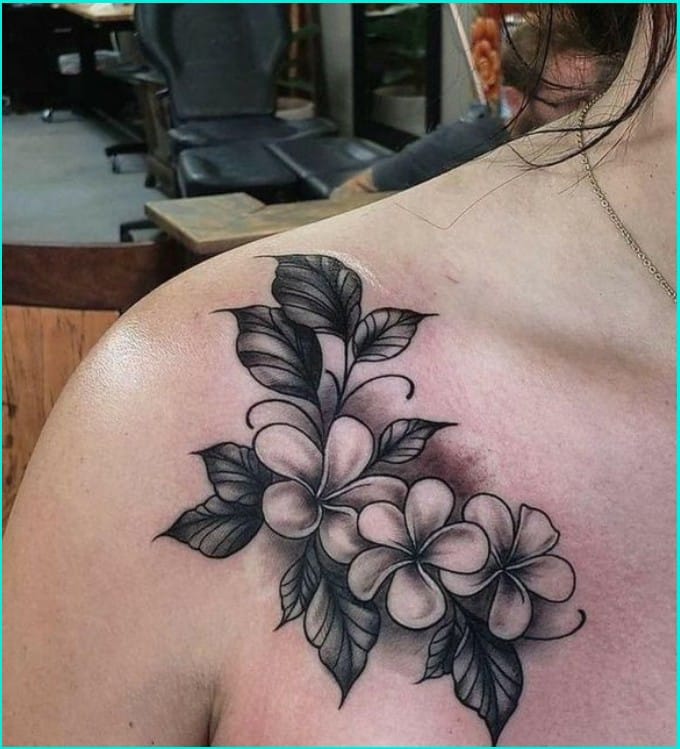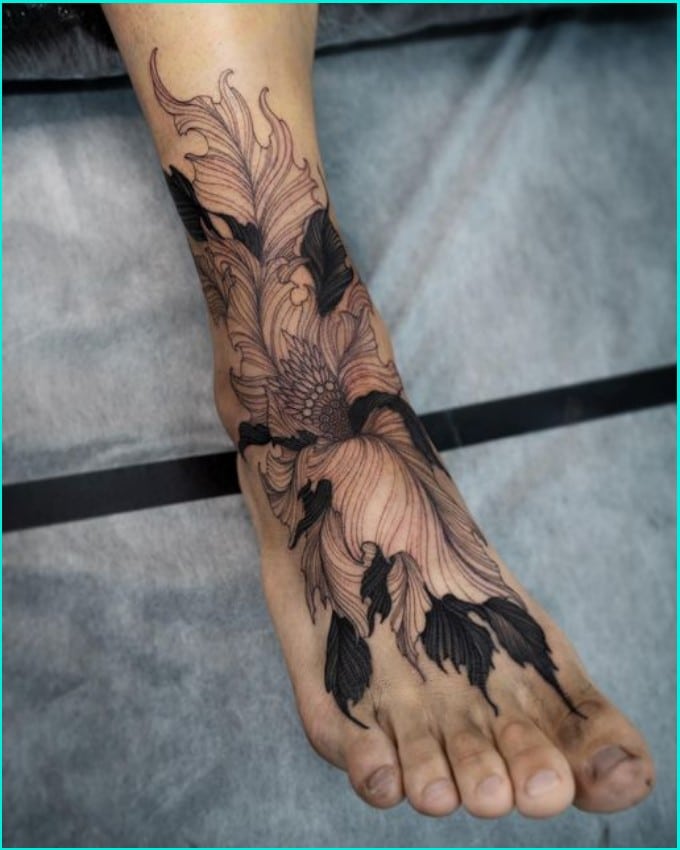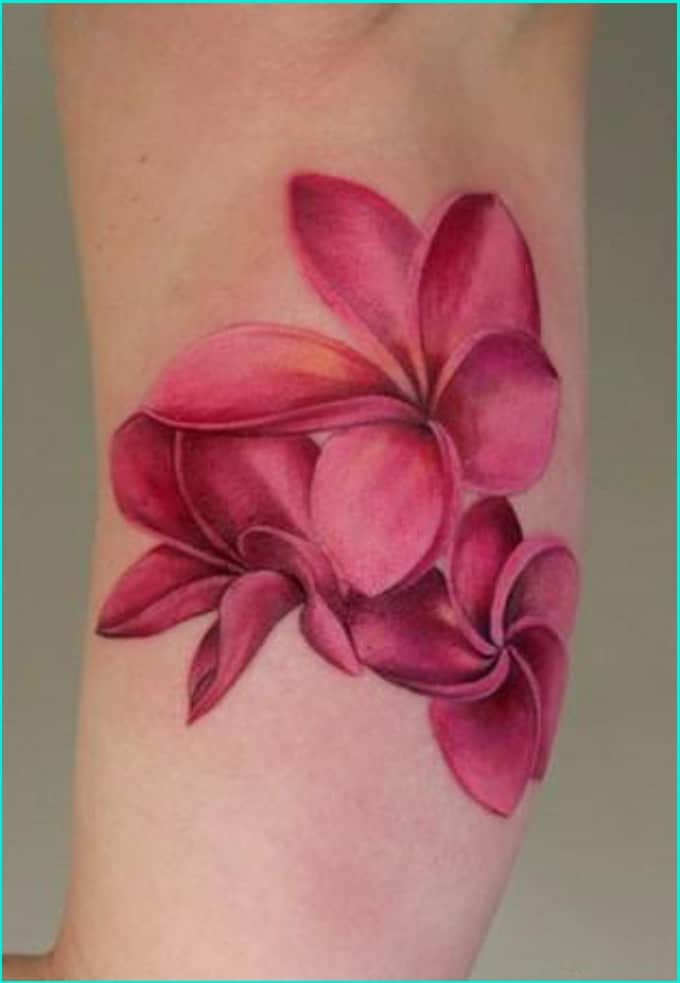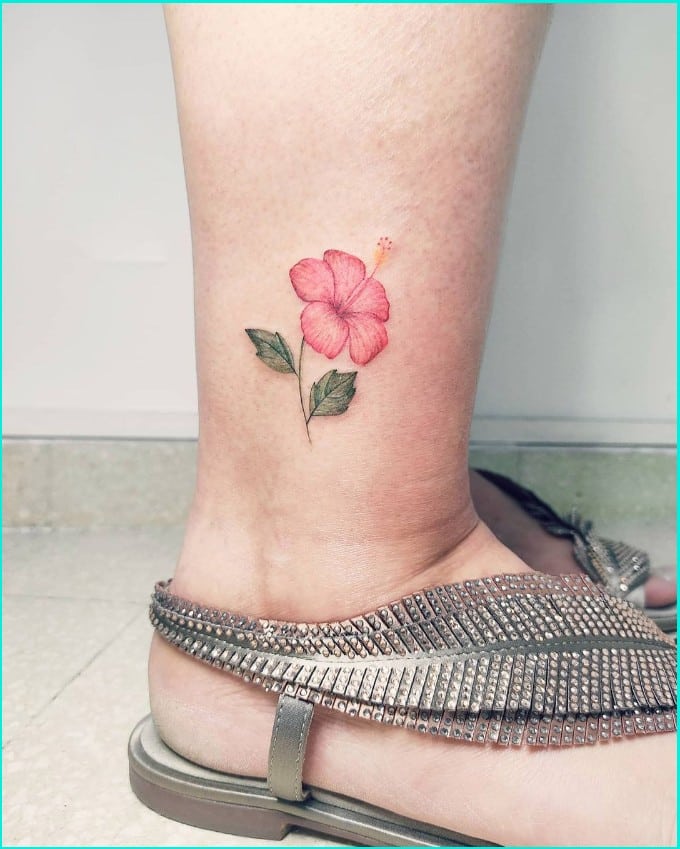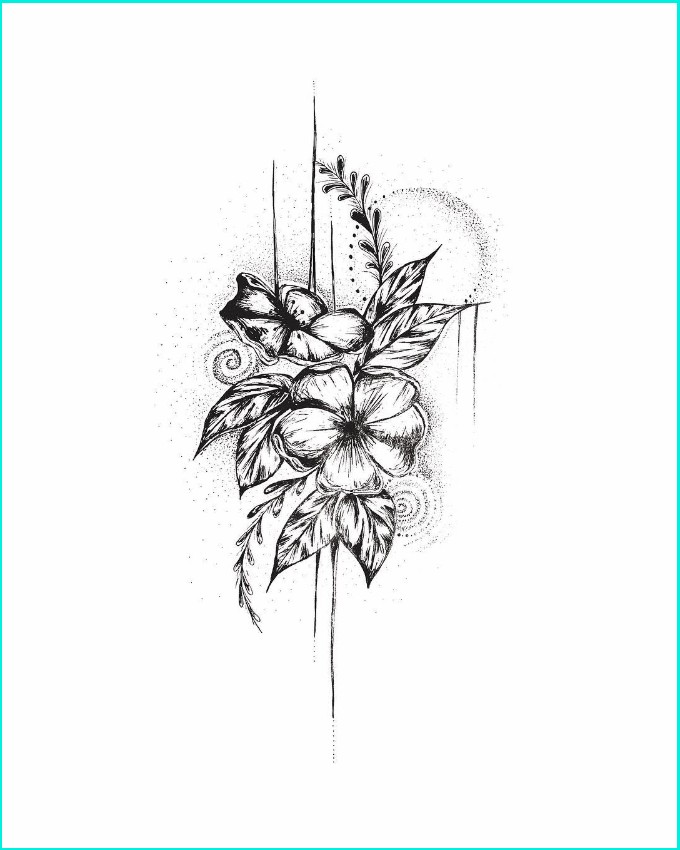 If You Want to find out the spiritual meaning of Hawaiian Flower, Then Please click here. 
Check Out More Beautiful Flower Tattoos.