Tattoo Cover Up Ideas and Designs
Tattoo Cover-Up: Tattoos are the permanent mark on your body. So be very careful when choosing your tattoo design and Tattoo studio. Tattoo studios are the same important as your tattoo design. You must choose a good-looking tattoo design that is meaningful to you. Which inspires you, which motivates you or which reminds you of something? Just don't go for the names of your girlfriend/boyfriend while they are not really close to you in your life. And also avoid some shitty designs. Choose your artist which can give you what you want and choose the best design to match your personality with meaning.
How to Avoid Tattoo Cover up Situation
• Choose the best tattoo studio in your area.
• Check out their works.
• Talks to your artist.
• Give your Ideas about your tattoo.
• Discuss your ideas whether it's cool or not.
• Choose a perfect place for your tattoo.
But somehow people do those mistakes and walk out of a studio, not proud of what they got. You can deal with that unwanted tattoo in two ways, one is laser removal treatment and another is a cover-up with some other design. Where laser treatment is costly and even if advanced laser treatment but the end result won't really good. It will leave some white spots on your body. So another way is to cover up your tattoo with another design.
How to Cover up Your Tattoo:
Tattoo cover-up is a little bit complicated sometimes. When you have already one tattoo, the ink was already there in the dermis below the epidermis. The new ink pigment won't come over the old colored ink. We have to combine two colors to make a new color because the stronger colored ink becomes dominant in the mixture.
Black ink is the most effective color to cover up an old tattoo. But black ink tattoos are not very much attractive sometimes but it also depends on the designs. You can go with a dark color tattoo design like a rose, wings, or something.
A tattoo artist must understand your old horrible tattoo to cover up and choose some dark theme tattoo and how it will mix with the new ink's color. There are many strategies to cover up a design, one is to place a new design and color over the old one, the second is to design your next tattoo in software like Photoshop to cover the old tattoo and another one is doing freehand designing.
So if you have that tattoo that you really want to change right now, how about seeing your tattoo artist and start creating a plan to make the best design possible? To help you out and inspire you, here are the best tattoo cover-up ideas you would ever see.
Best Tattoo cover up Ideas and Designs Pictures
1. The black dark color rose is a good idea to cover some design.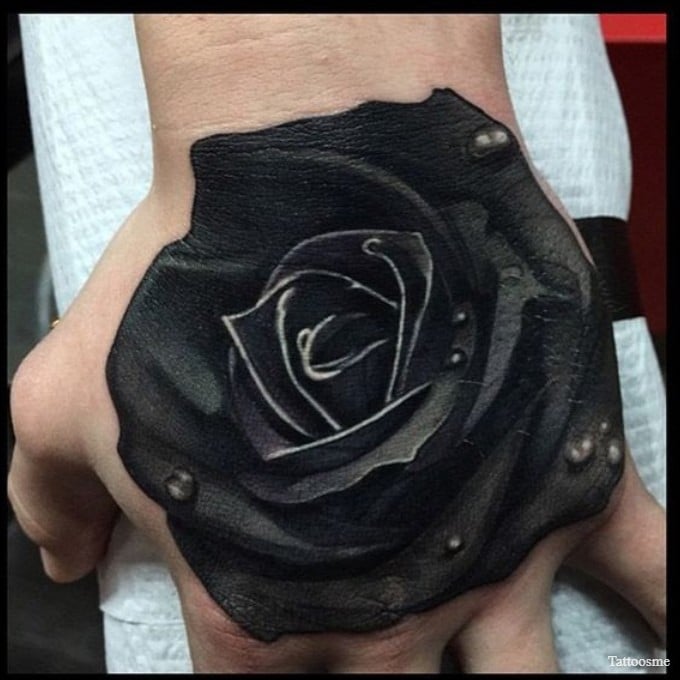 Check Out More Hand Tattoos here.
---
2. the dark area in this picture can cover some tattoos and it will look cool too.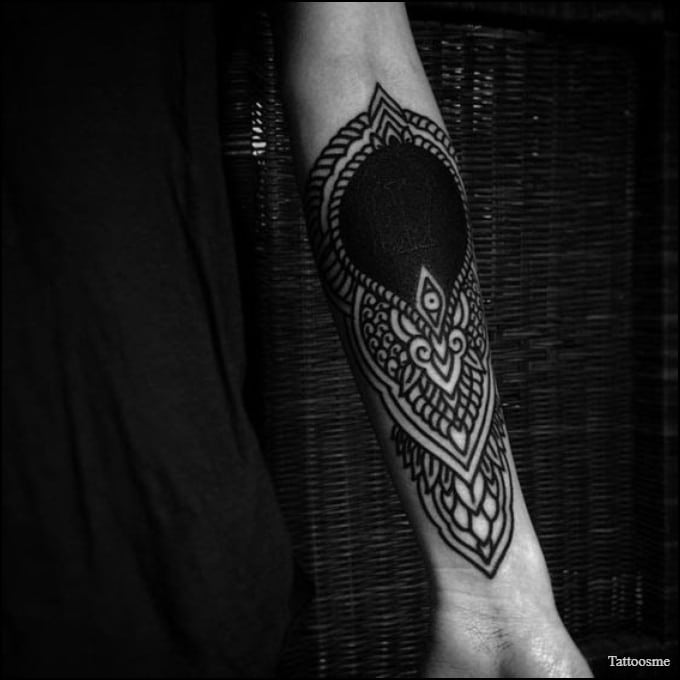 ---
3. brilliantly covered cross tattoo behind the neck.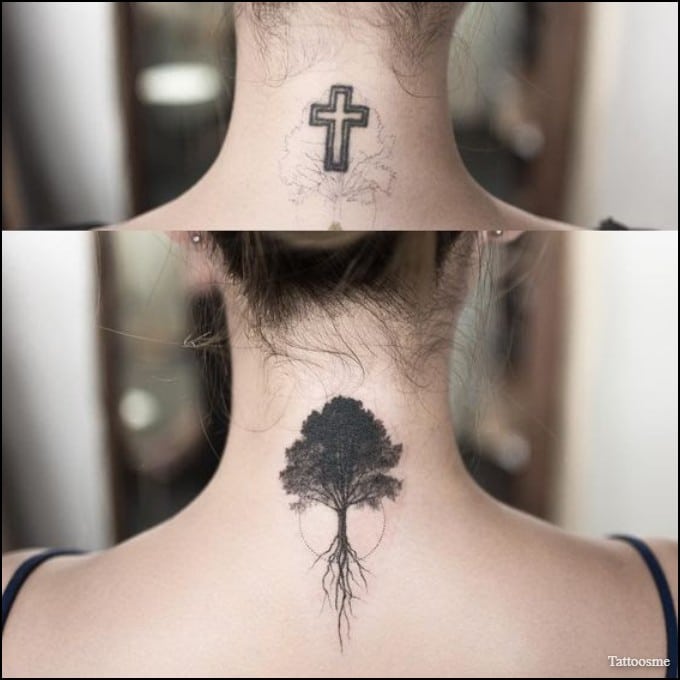 ---
4. A dark tree tattoo is a good option to cover up tattoos.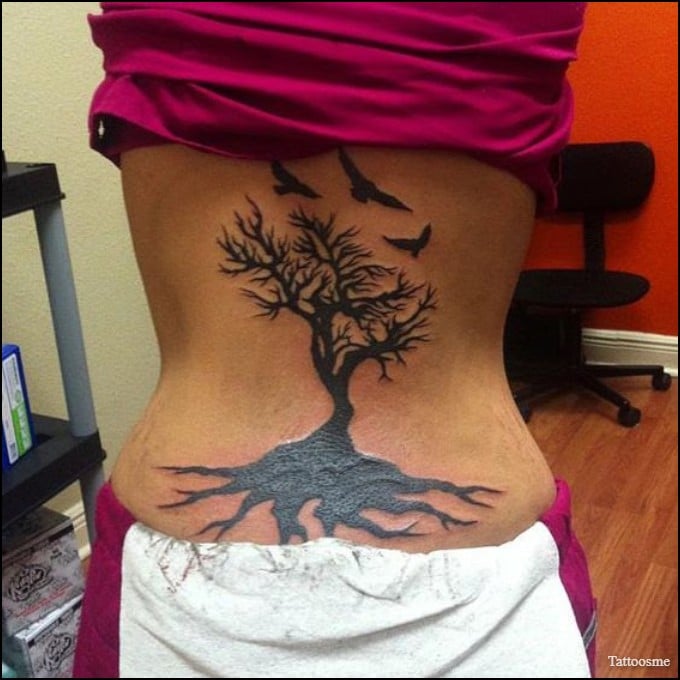 ---
5. This bear and Forrest theme tattoo is good to cover some large tattoo designs.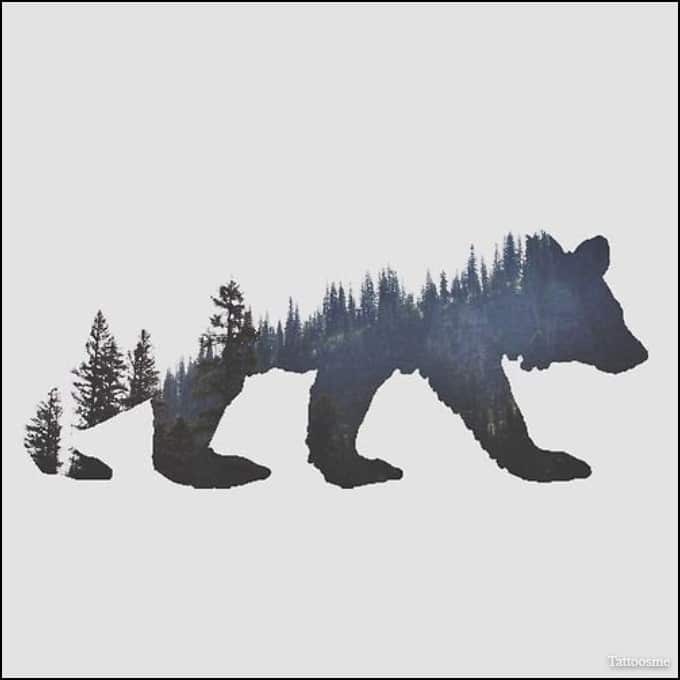 ---
6. Wings are also the good option to cover some tattoo on arms and sleeves. we can use this design to cover up upper back tattoos.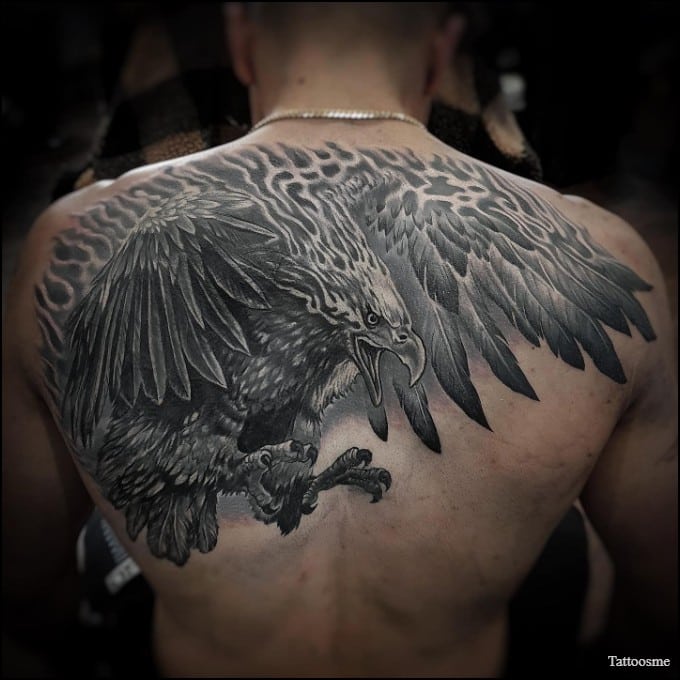 Also check out More Back Tattoos here.
---
7. This dark skull tattoo wearing hat can cover some of ugly tattoos.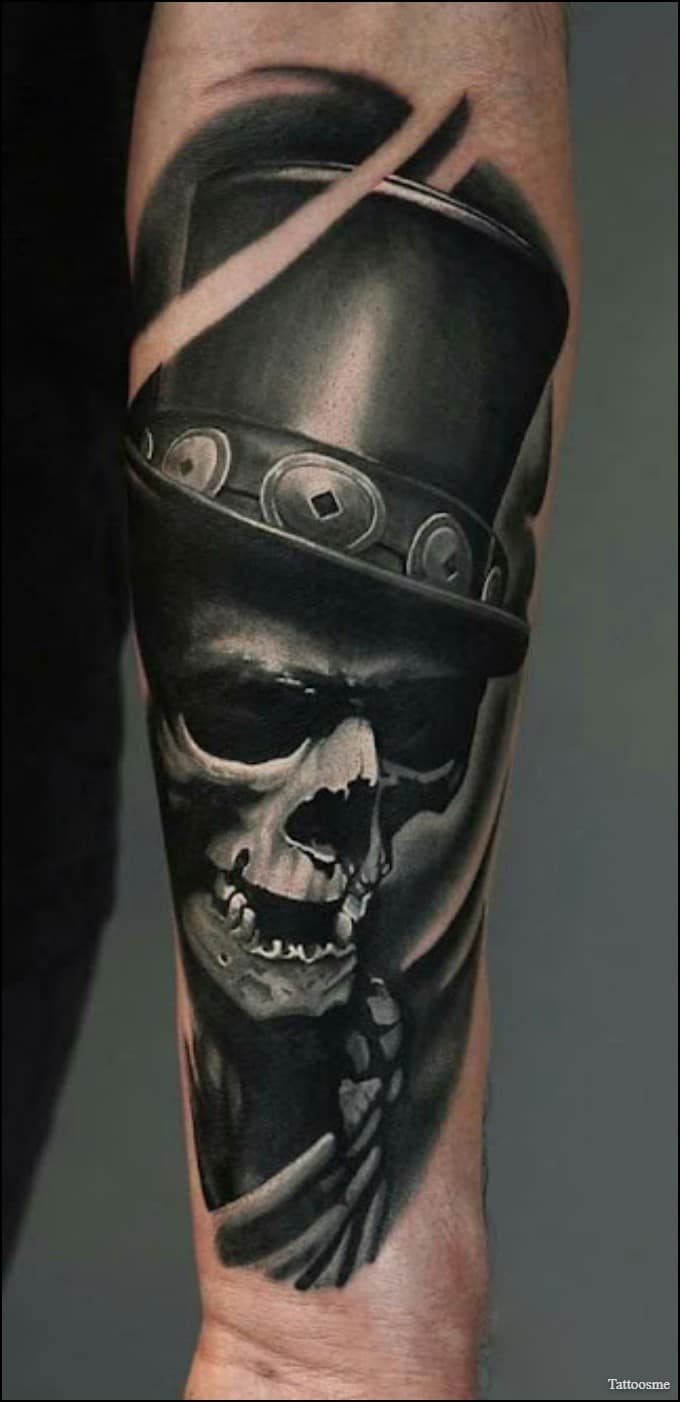 Also, Check Out: Prinker S Temporary Tattoo Device Package for Your Instant Custom Temporary Tattoos with Premium Cosmetic Full Color.
---
8. Buddha tattoos are also can use for cover-up tattoos.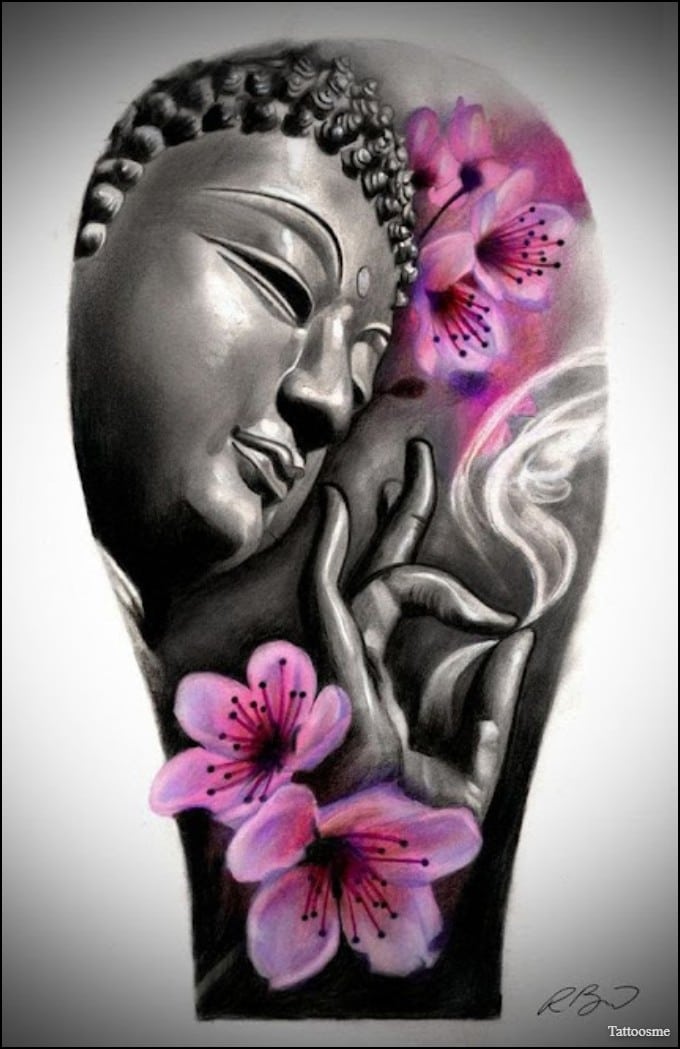 ---
9. Black rose example to cover tattoos for female and places like wrist or back.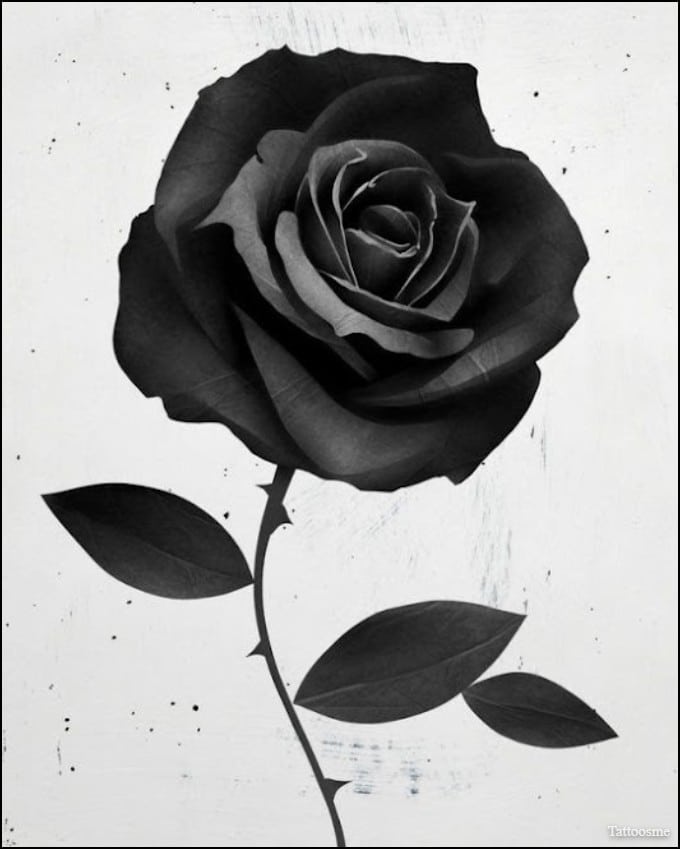 ---
10. This color skull, butterfly and rose tattoo can cover a large ugly tattoo on thigh or more places like sleeves or back etc.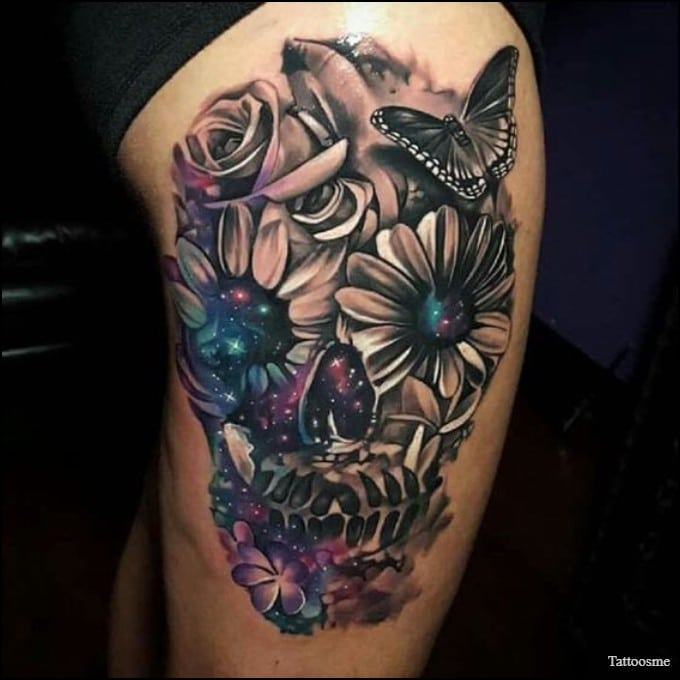 ---
11. Skull tattoo to cover some tribal tattoo designs like this.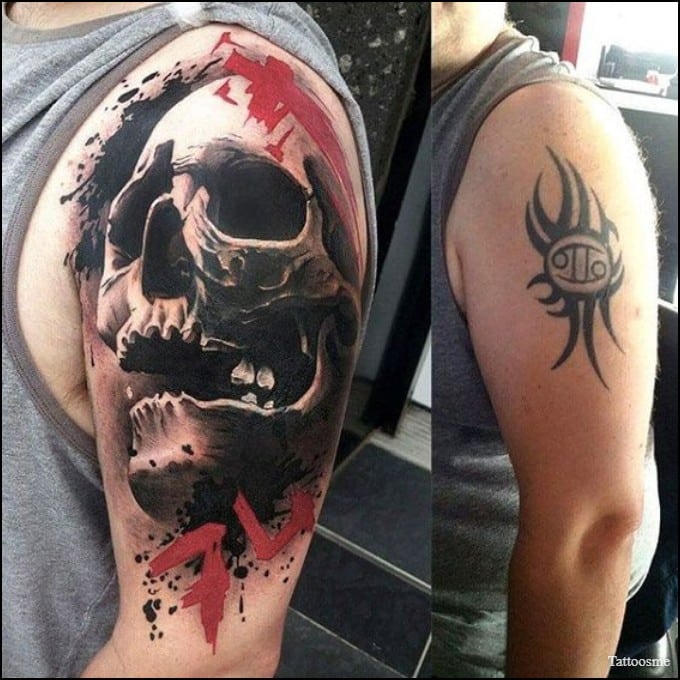 ---
12. Flying dark bird with wings and tree shape is good option to cover tattoos for women.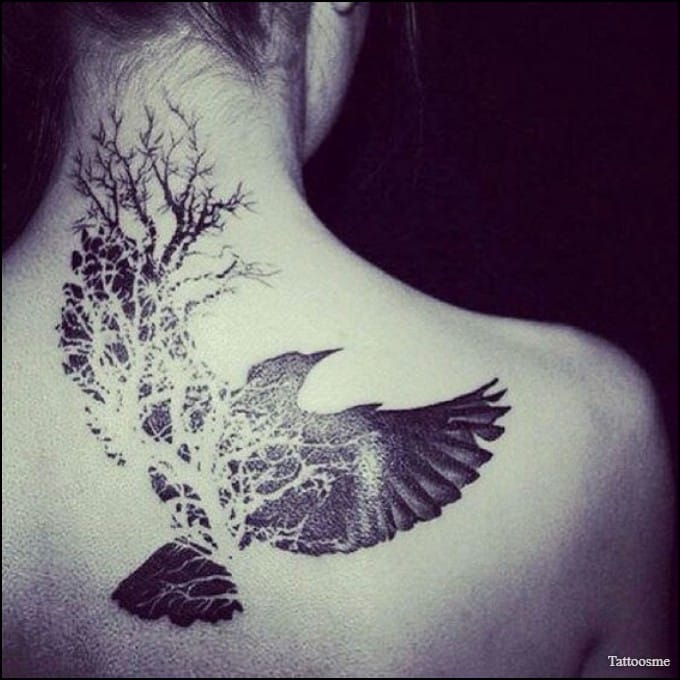 ---
13. Mandala and lotus flower can cover some horrible tattoos.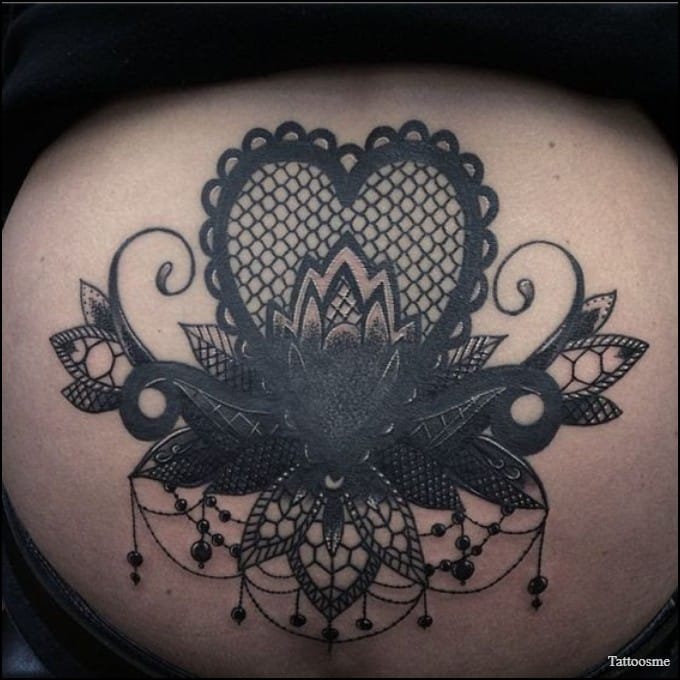 ---
14. Colored Joker face is one of the cool design which can be used as a theme to cover some ugliest tattoo designs.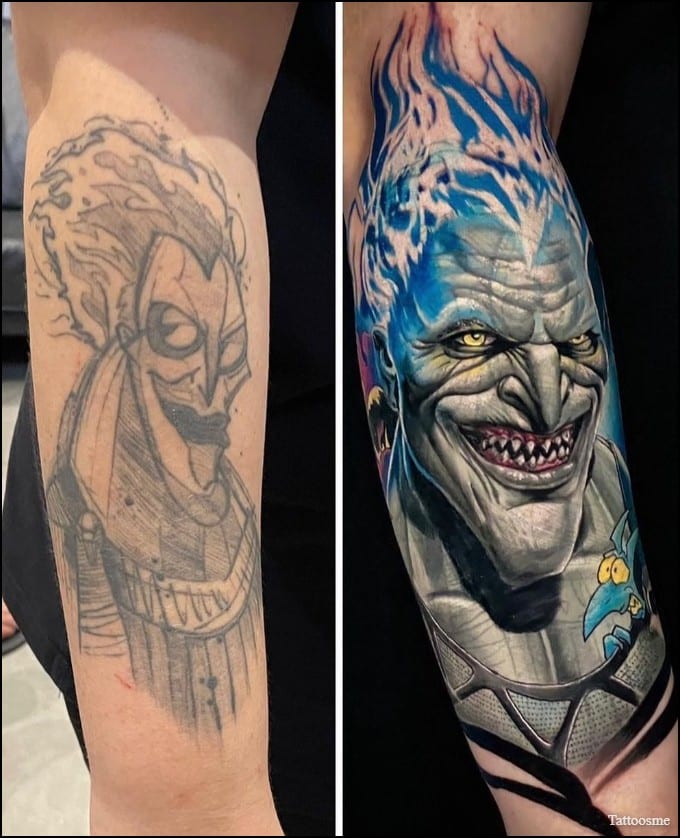 ---
15. A dark wolf tattoo idea to cover some tattoos.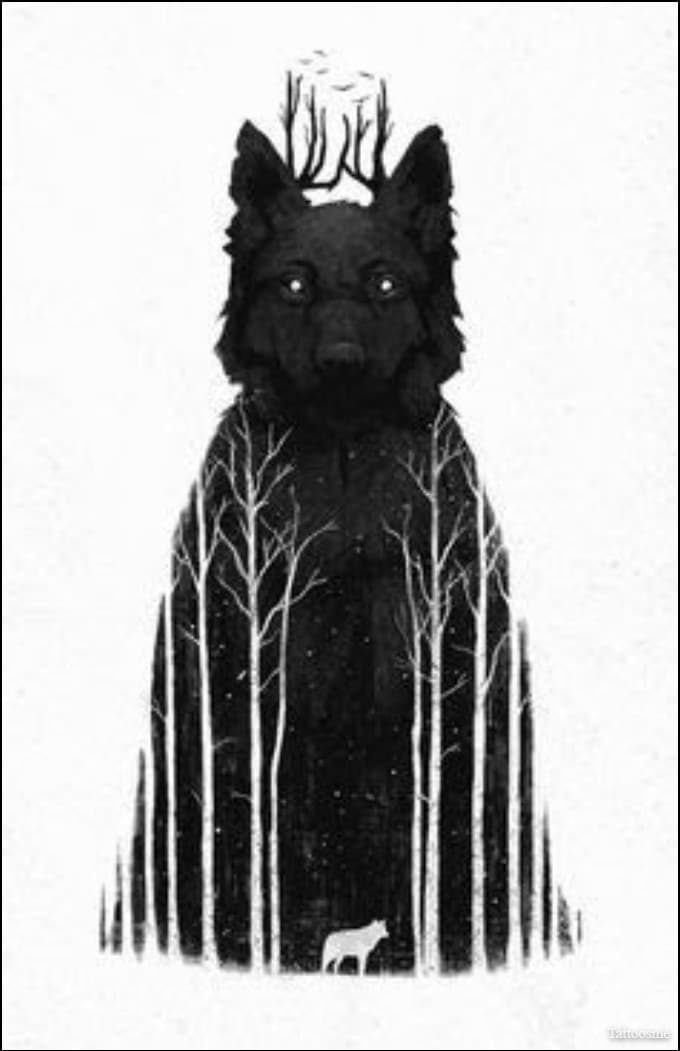 ---
16. This dark theme is also good to cover some tattoos.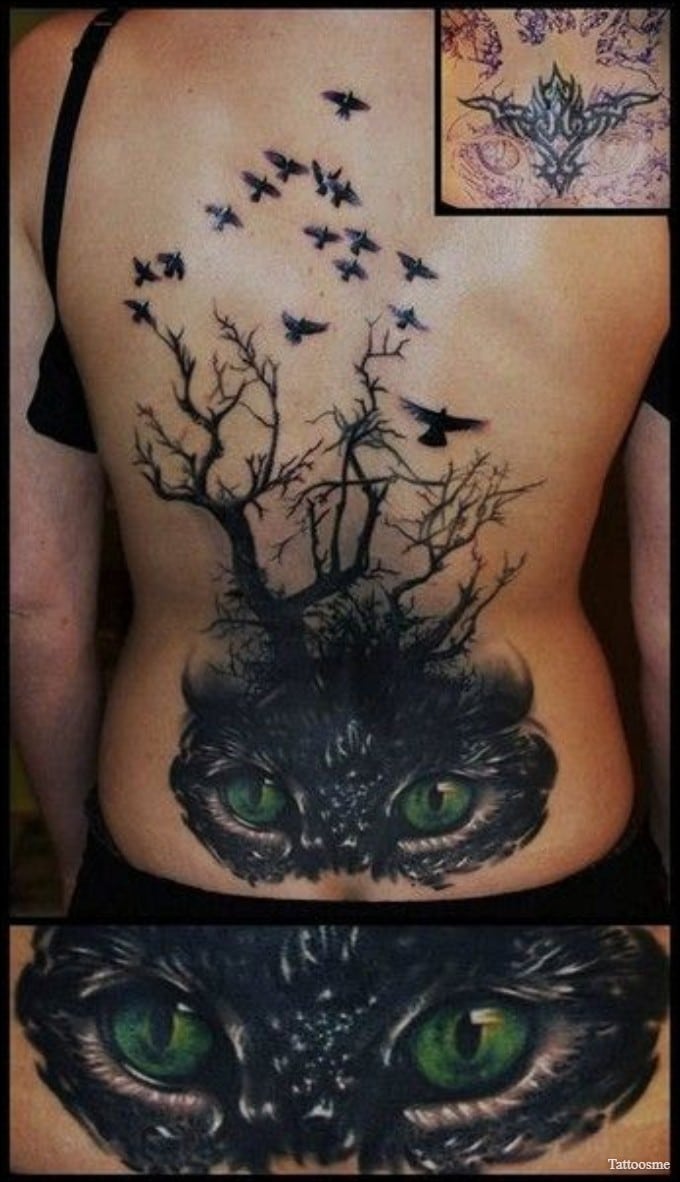 ---
17. Dark black heart ishape pendent tattoo design is good for cover tattoos.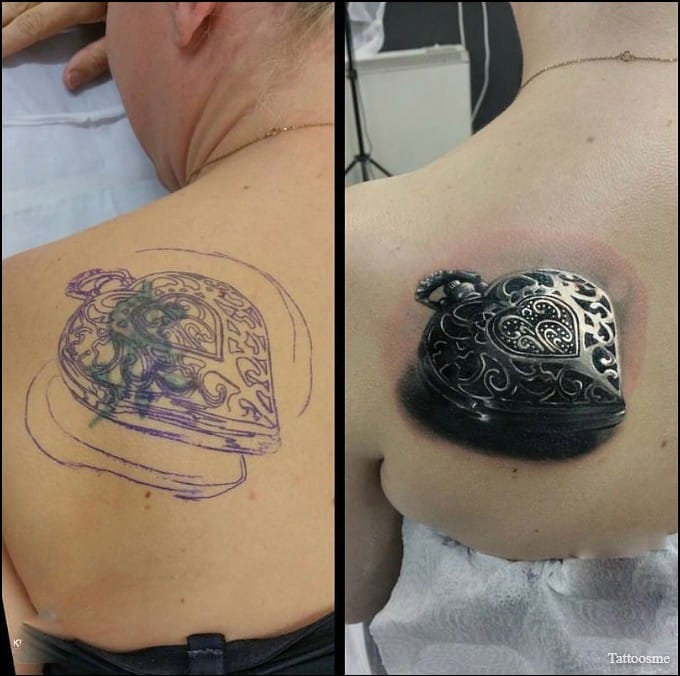 ---
18. Look at this design which can cover tattoos and really look beautiful.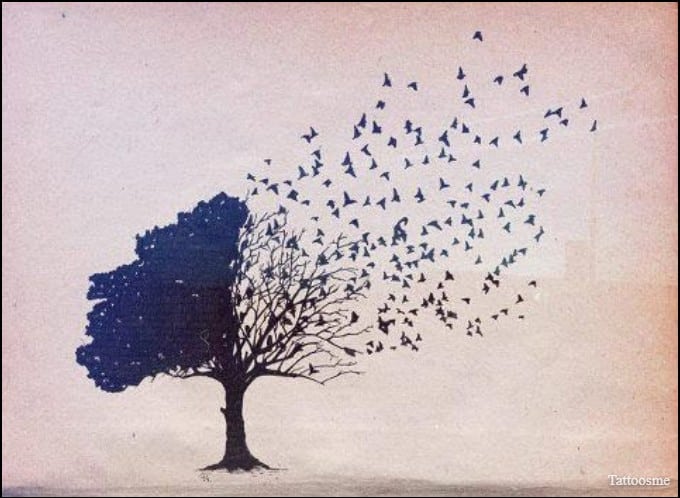 ---
19. Tattoo cover up designs for women.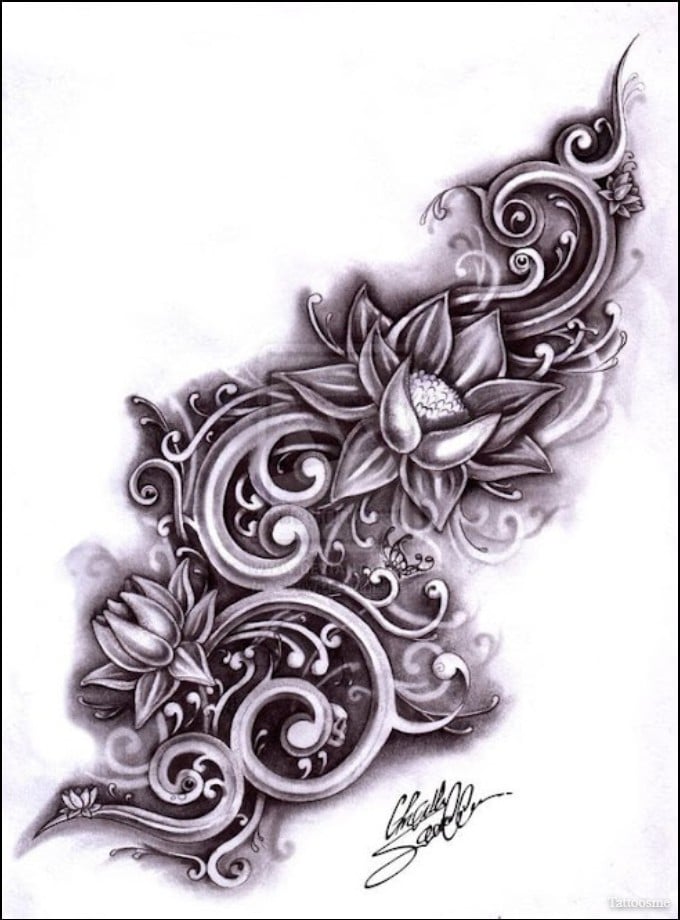 ---
20. Tattoo cover up ideas for men.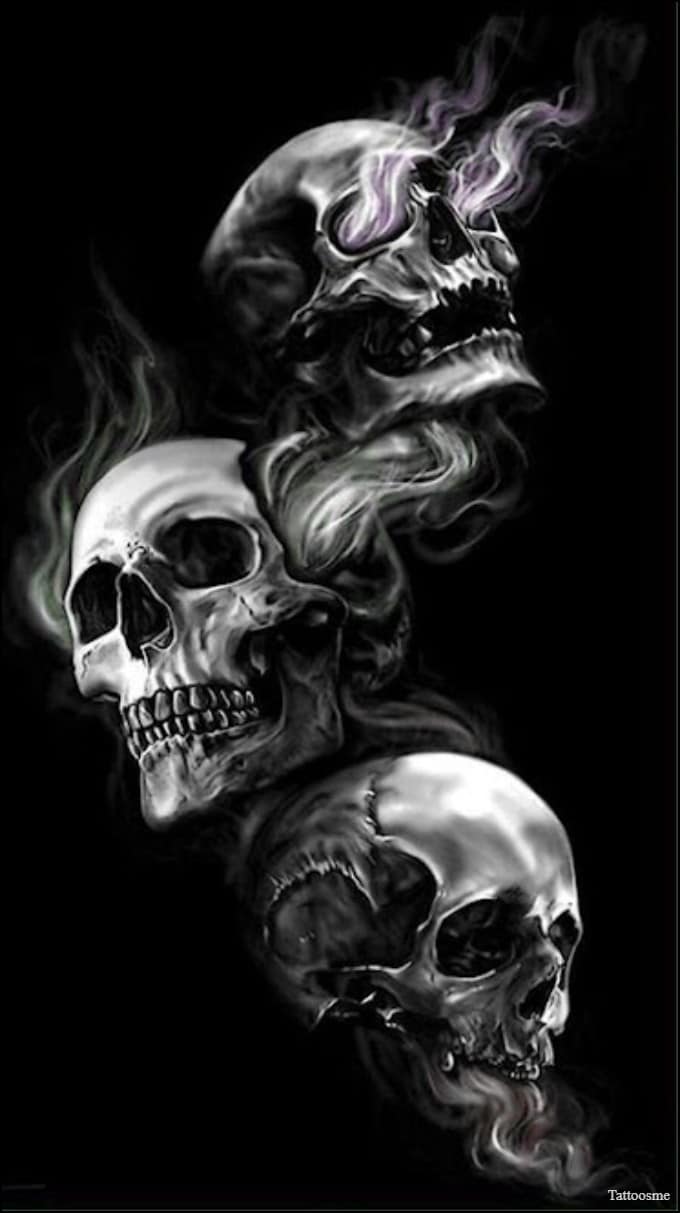 ---
21. Amazing cover up tattoo ideas for men.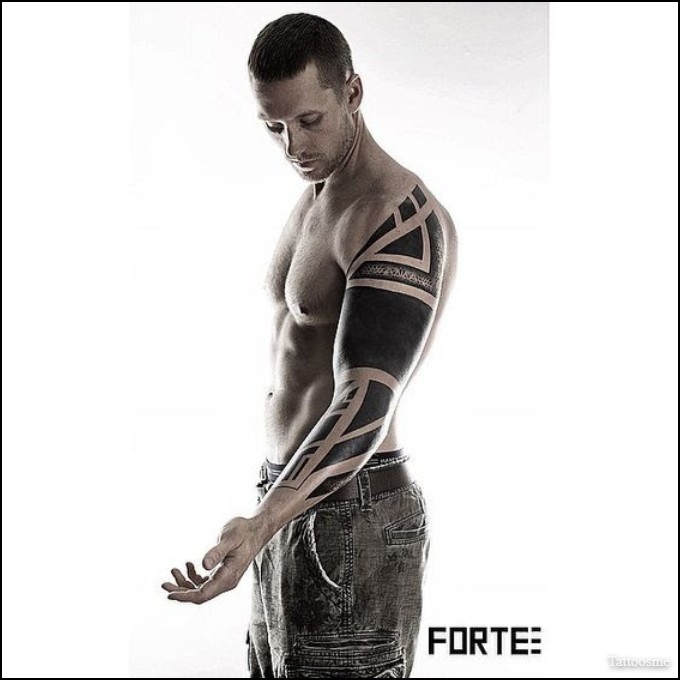 ---
22. Amazing cover up tattoos for men.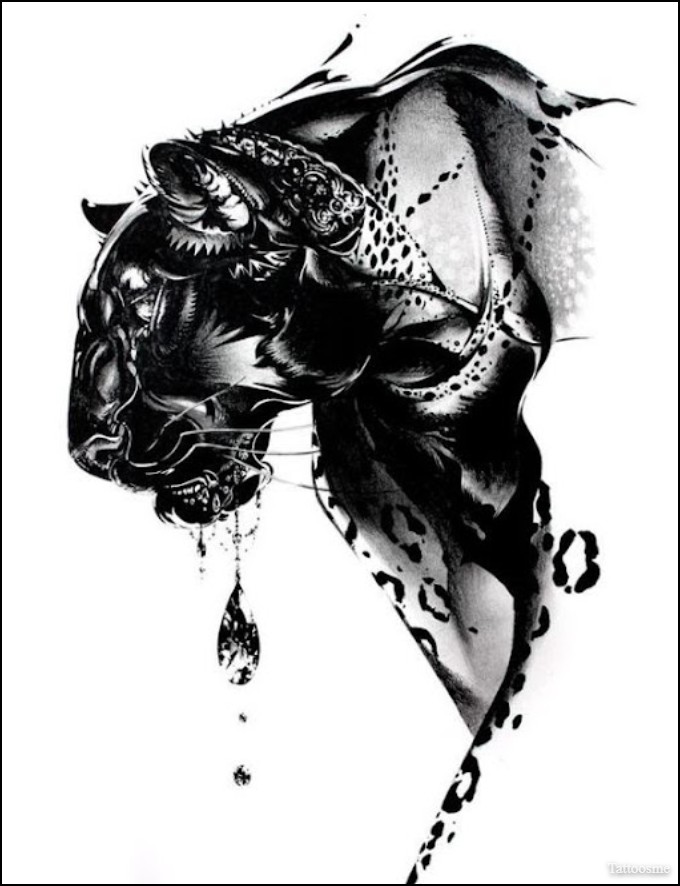 ---
23.  A small bear tattoo to cover some small tattoo design.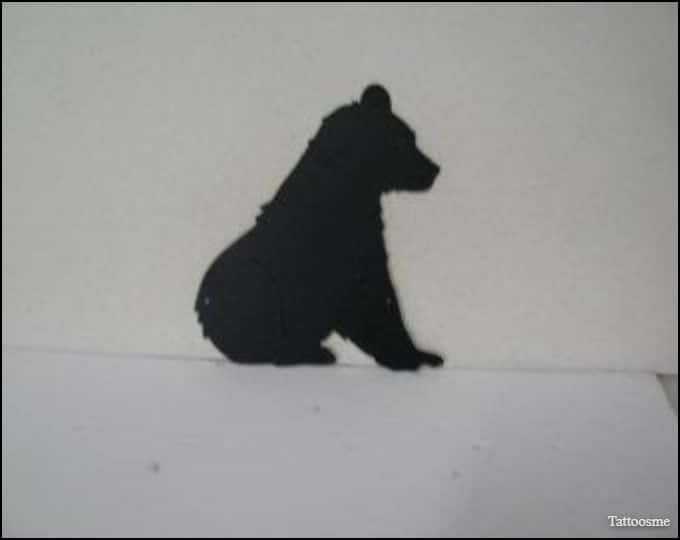 ---
24. Flying birds tattoos to cover some name tattoos or designs.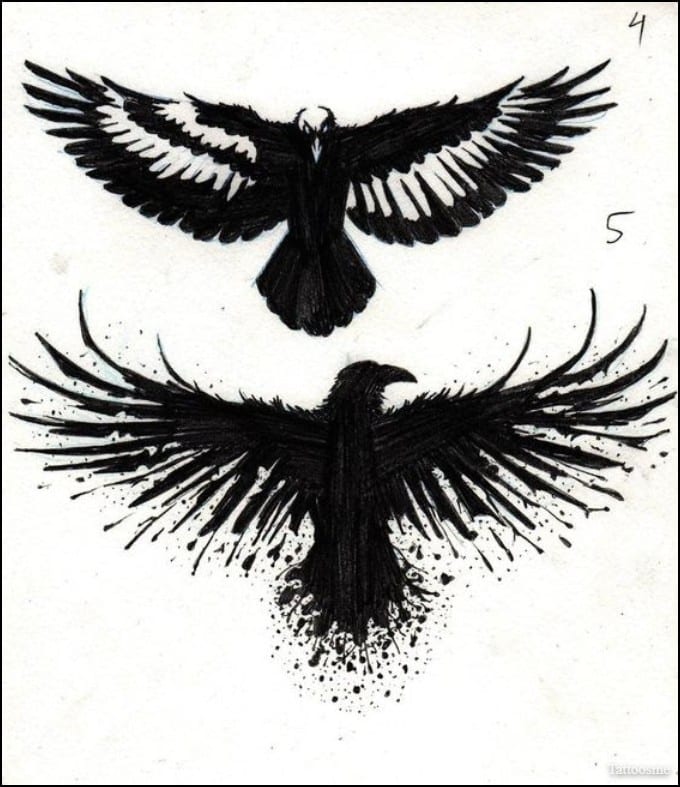 ---
25. A colorful portrait can cover some bad tattoos.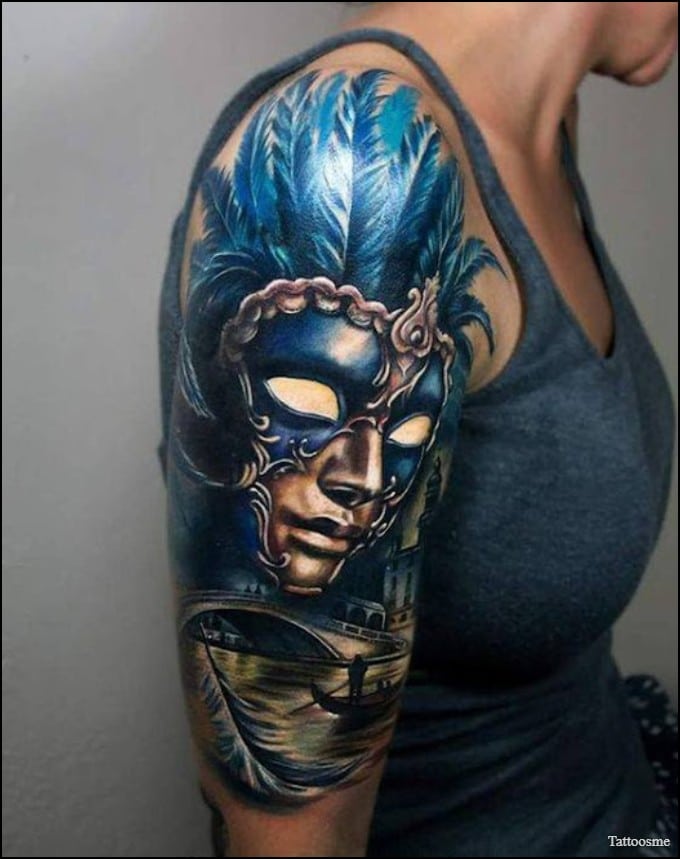 ---
26. A roaring bear tattoo design to cover bad tattoos.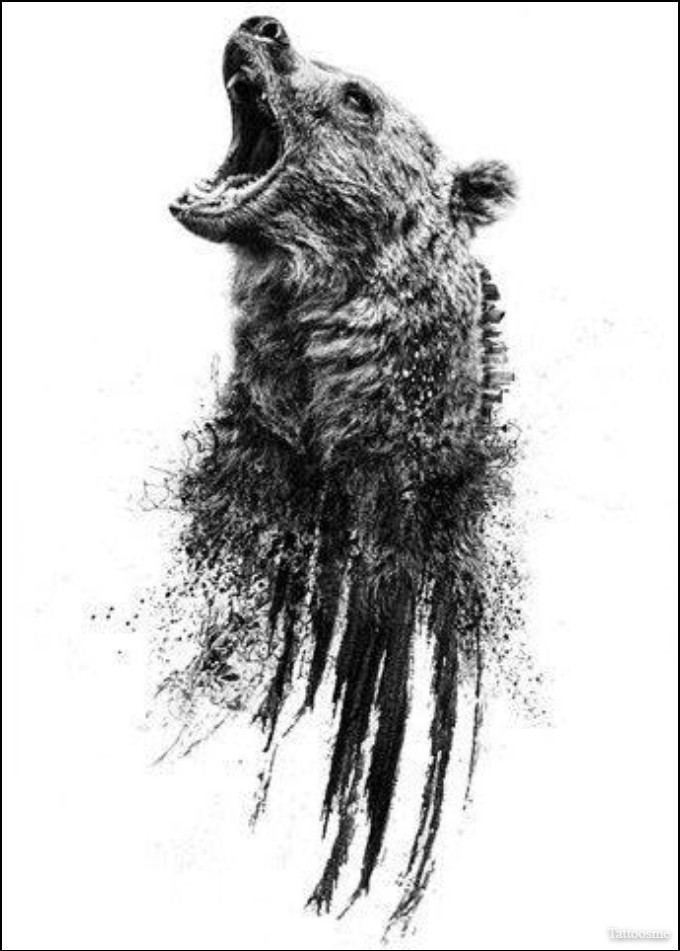 ---
27. A colorful rose to hide some ugly tattoo on wrist for women.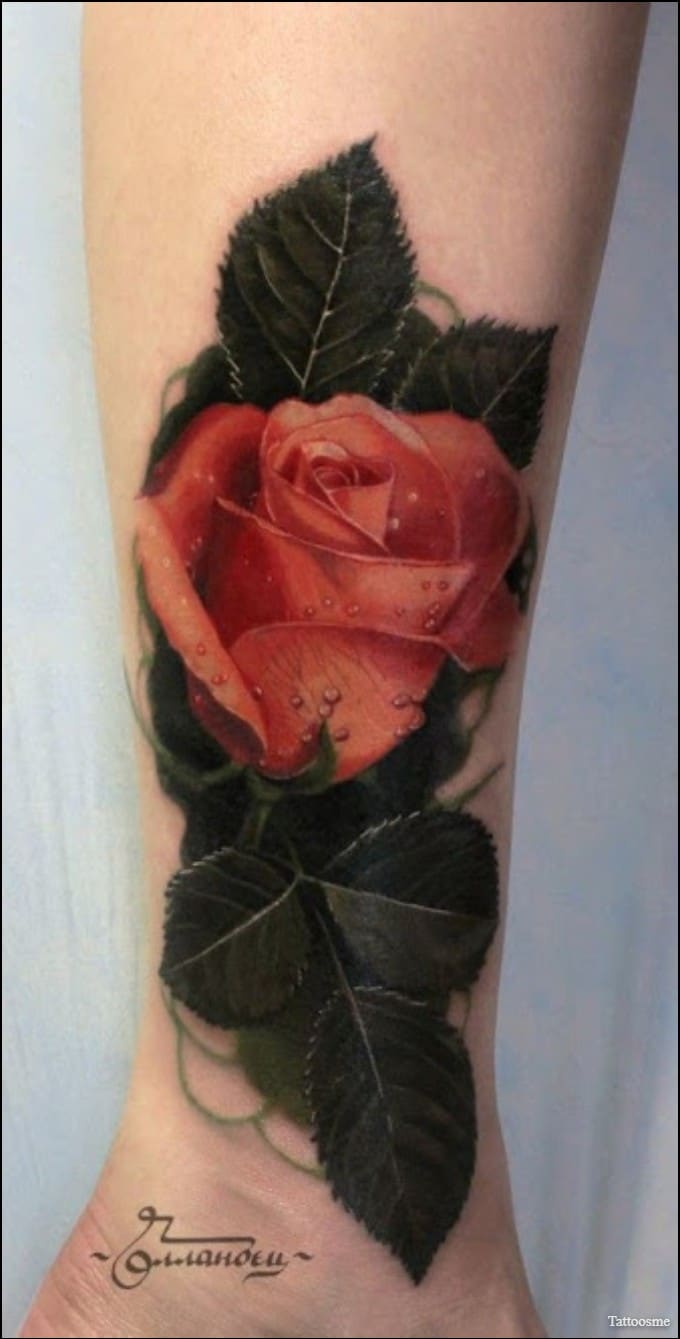 ---
28. Black rose flower to cover up tattoos for women.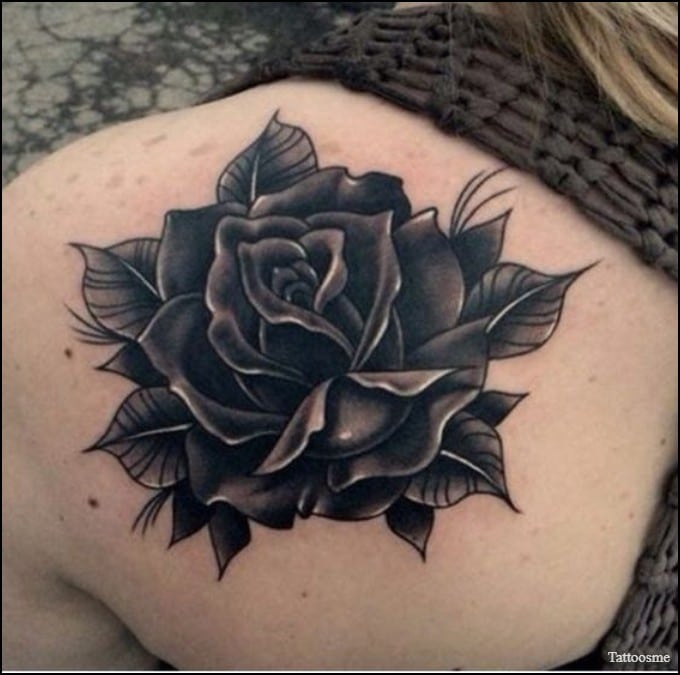 ---
29. Tattoo Ideas to cover up full sleeve tattoo designs.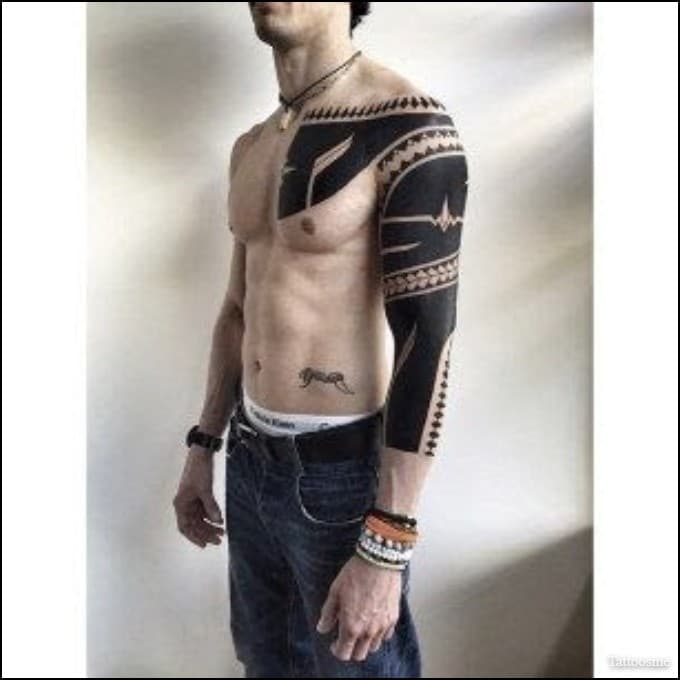 ---
30. A beautiful bee tattoo on flower is best tattoo ideas to cover up bad tattoos.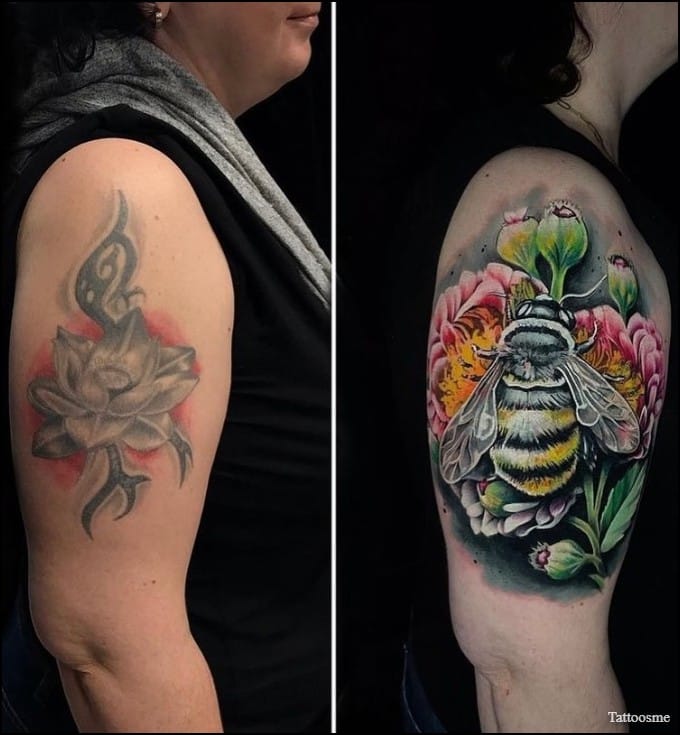 ---
31. A mountain theme tattoo to cover some tattoo designs.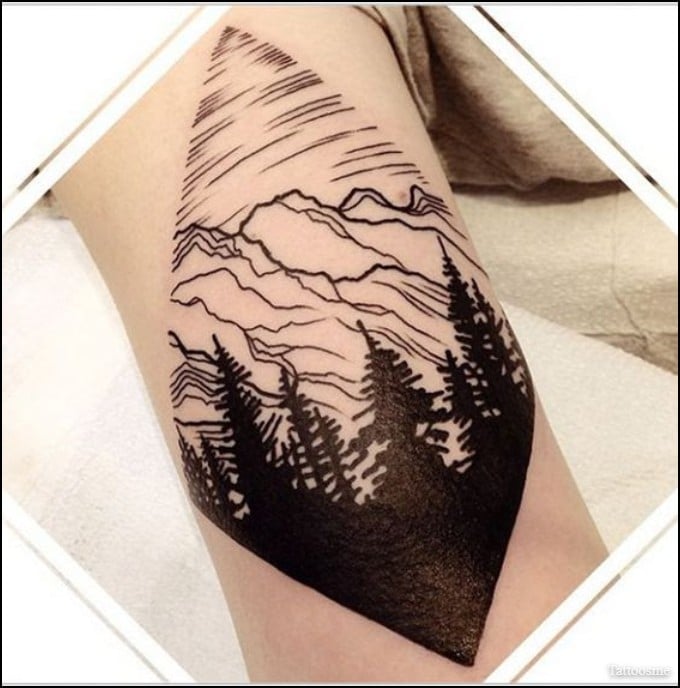 ---
32. Look at this one is the best tattoo idea to cover up tattoos.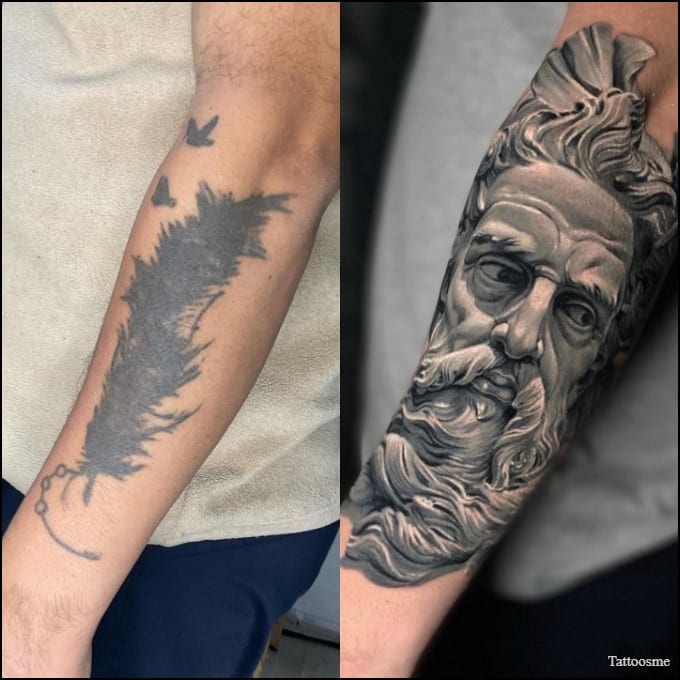 ---
33. A Gorrilla design tattoo ideas to cover up.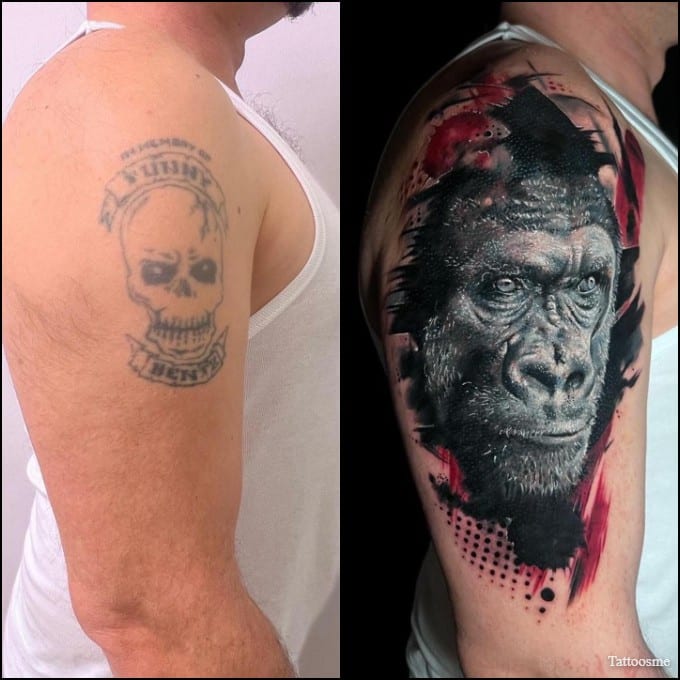 ---
34. Best cover up tattoo ideas .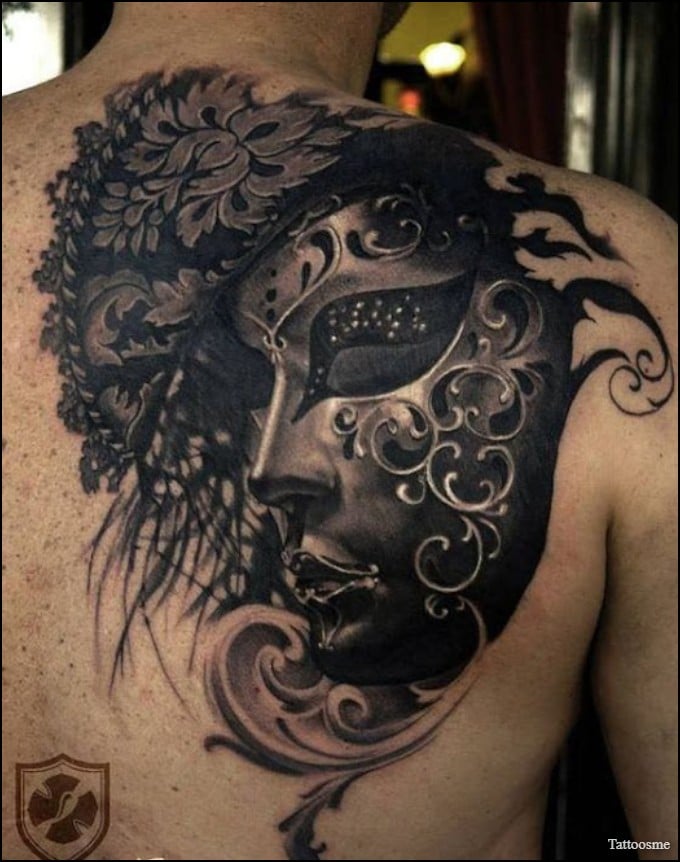 ---
36. watercolor tattoo to cover up tattoos on the wrist for females.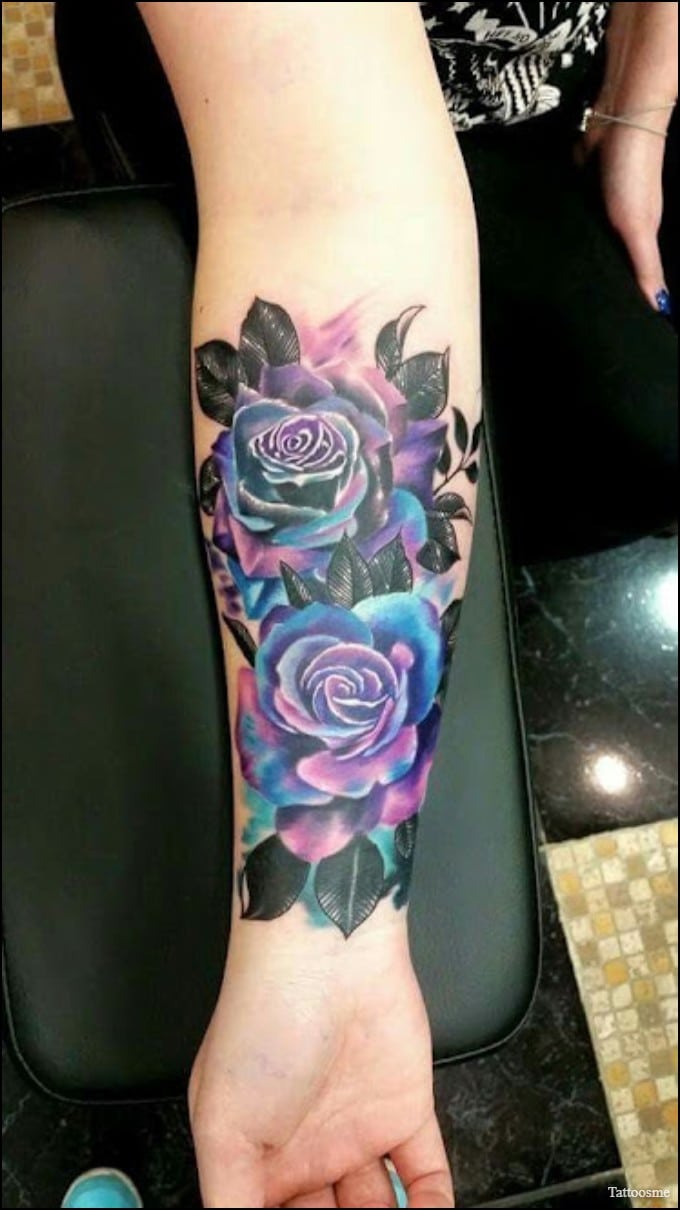 ---
37. Best cover up tattoo ideas for men full sleeves.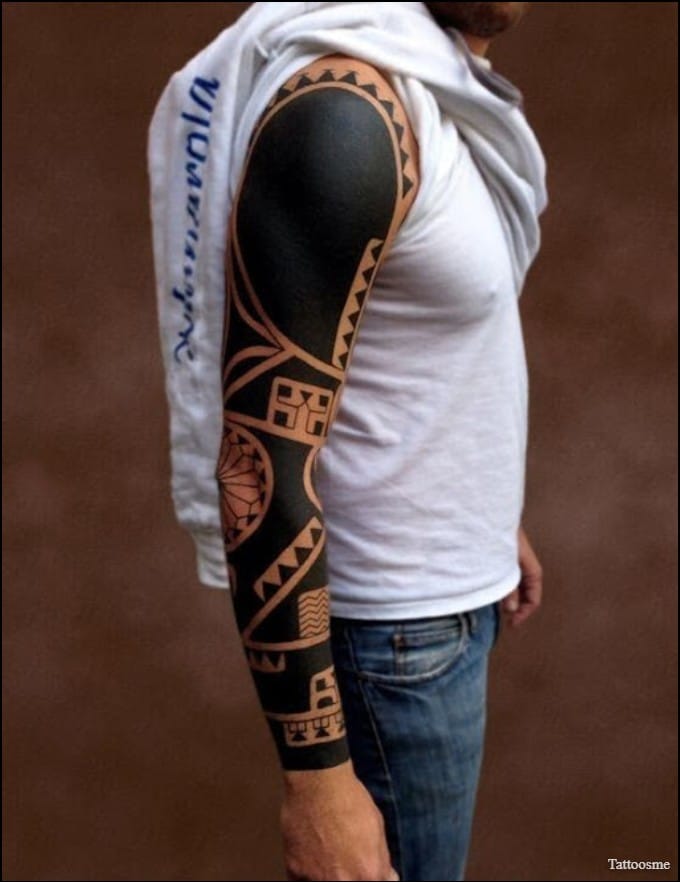 ---
38. A watercolor theme tattoo on back to cover up tattoos.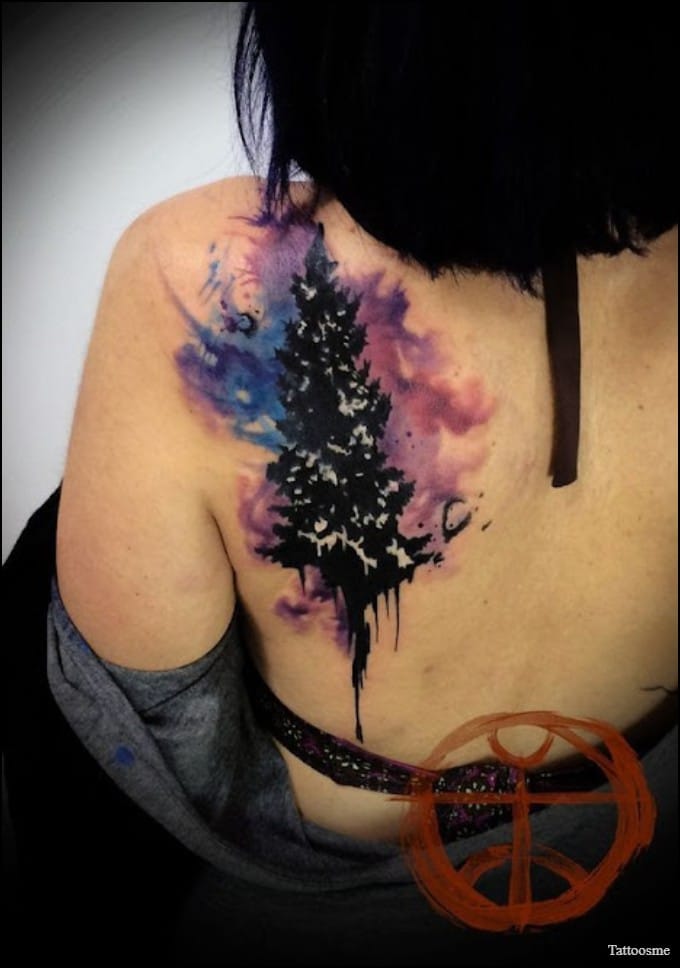 ---
39. A dark Forrest theme to cover leg tattoos.
---
40. Flower tattoo ideas to cover up tattoos.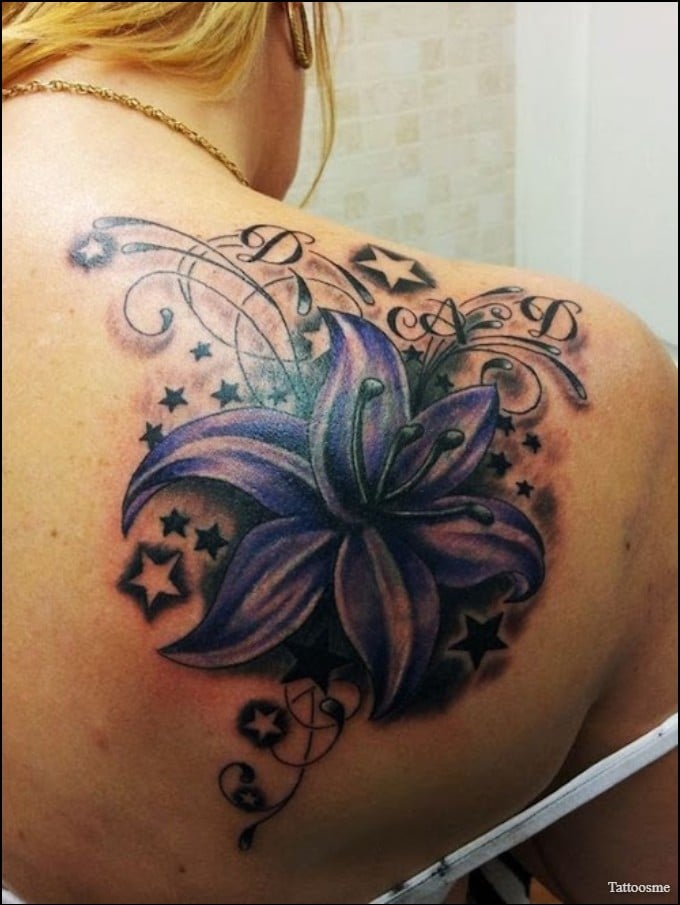 ---
41. A dark rose tattoo to cover up tattoos.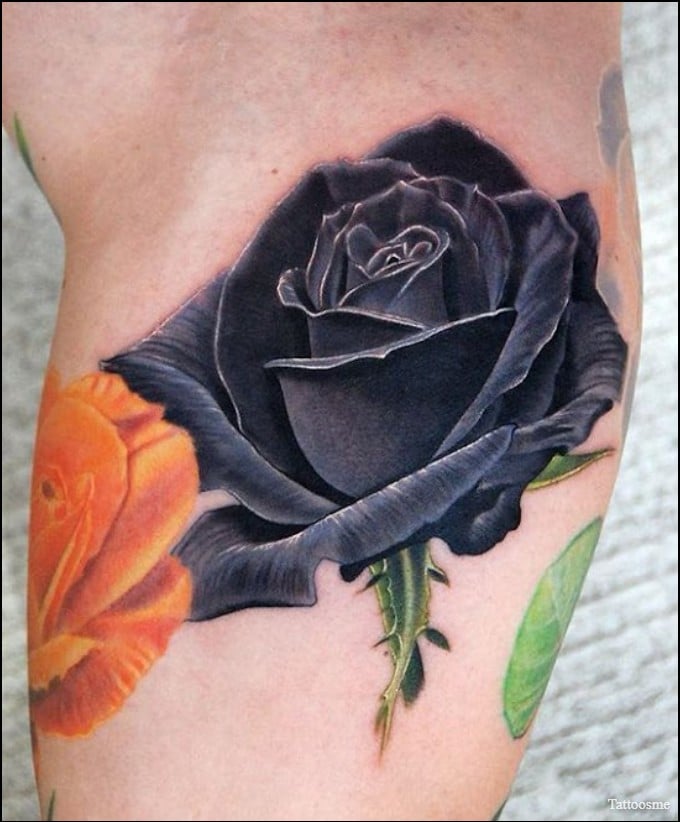 ---
42. Full sleeve tattoo cover up ideas for men.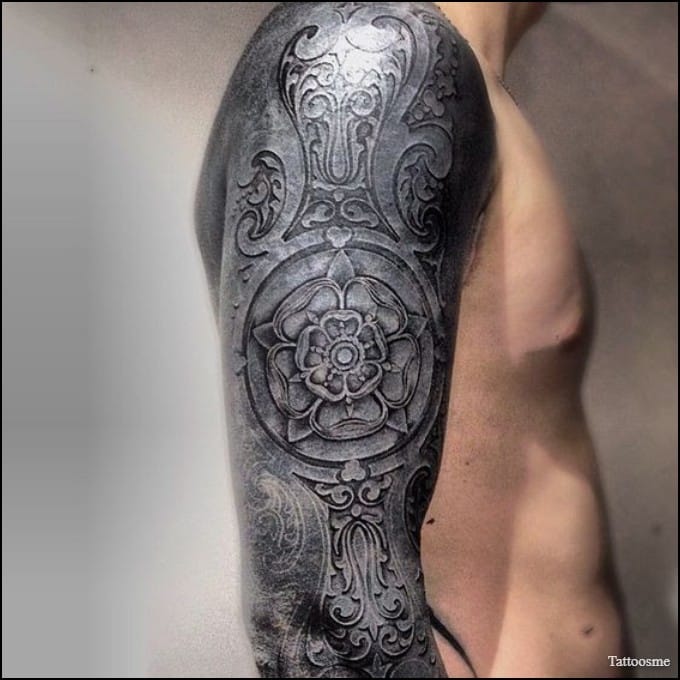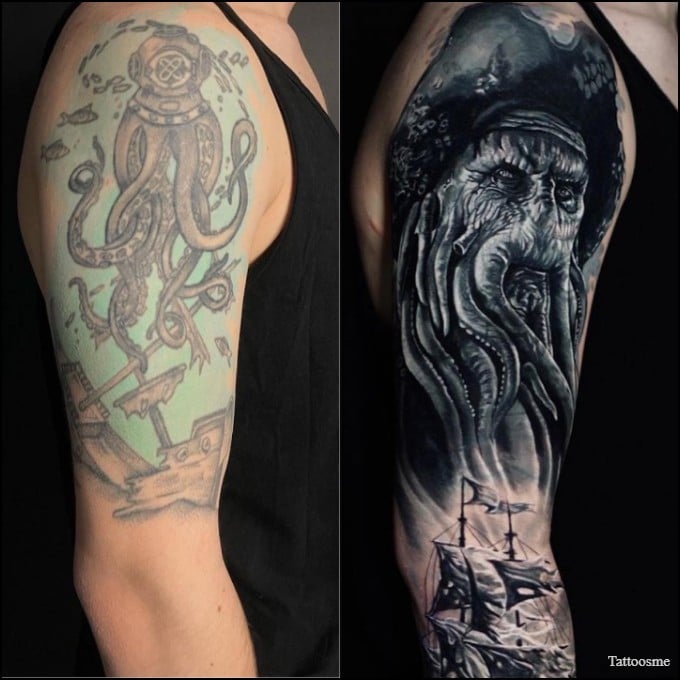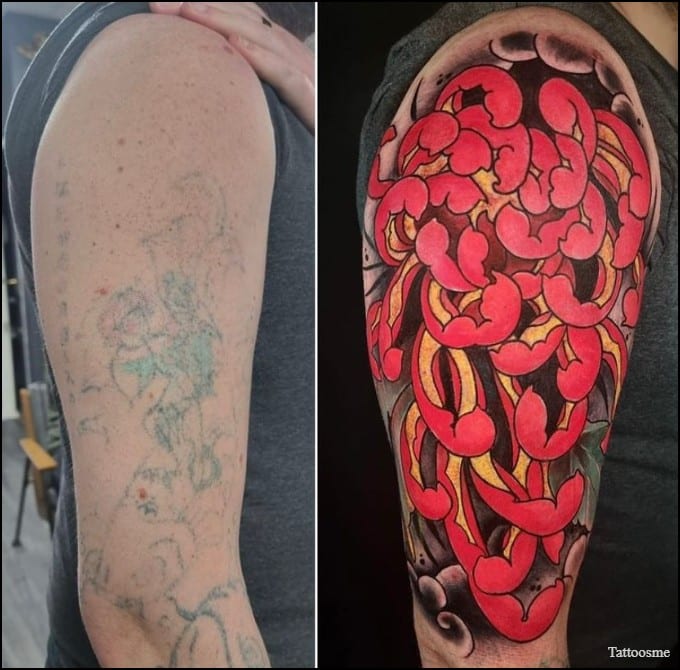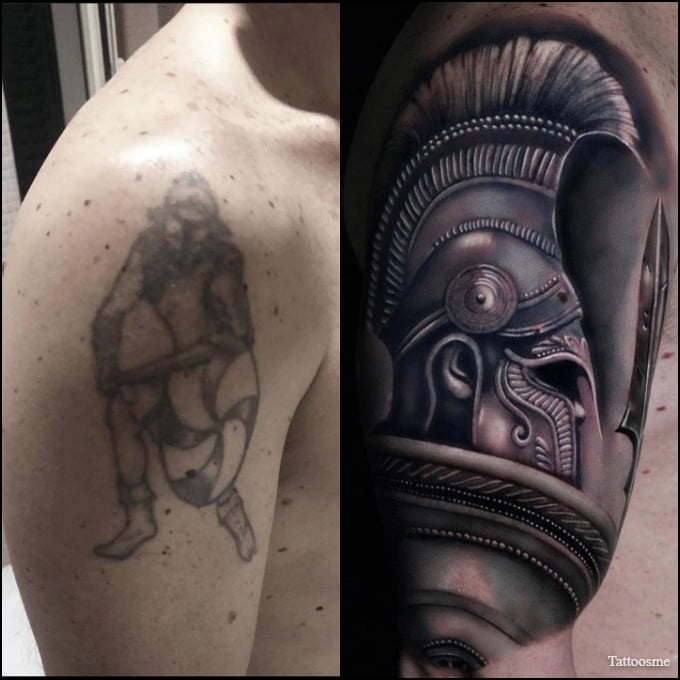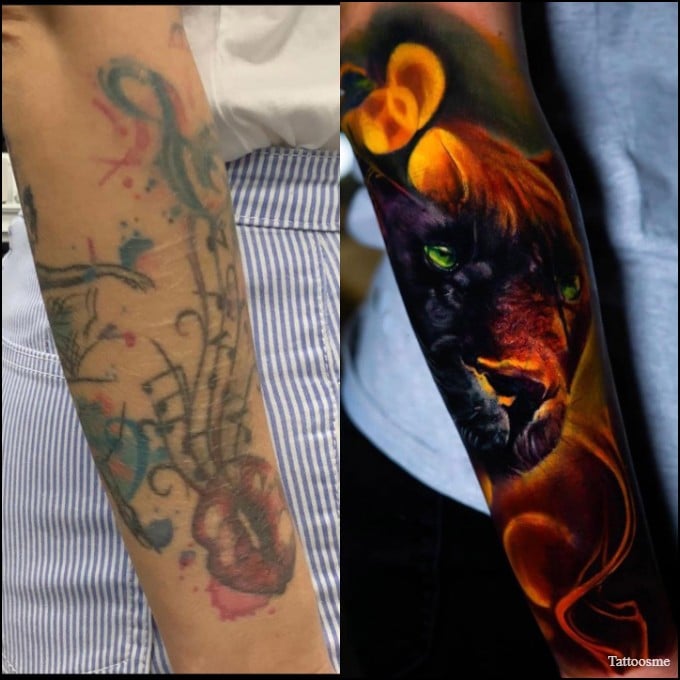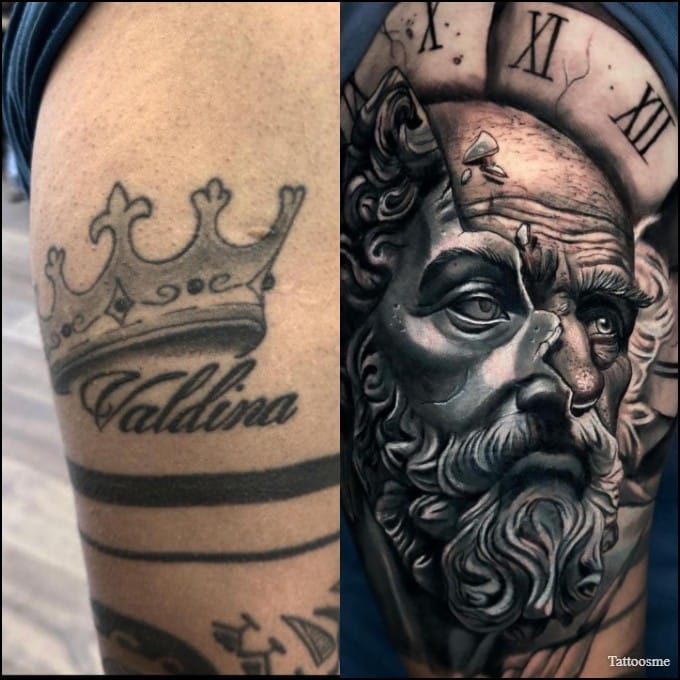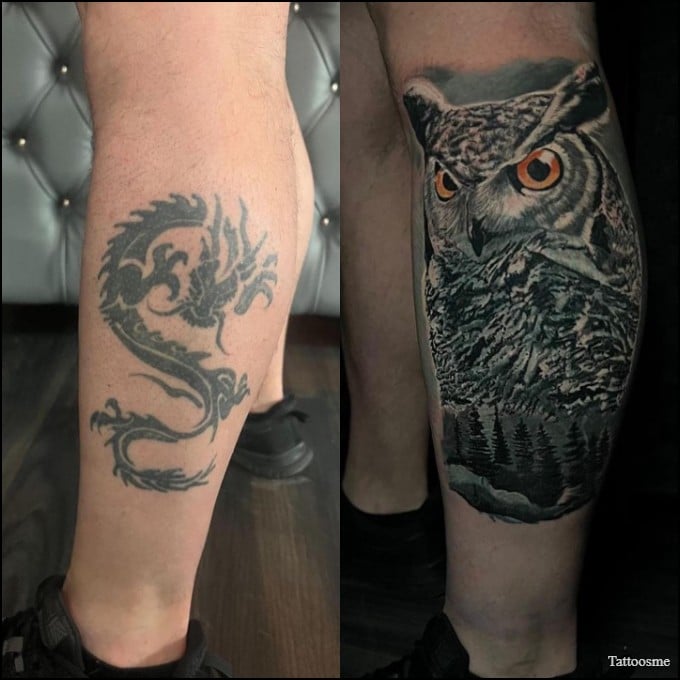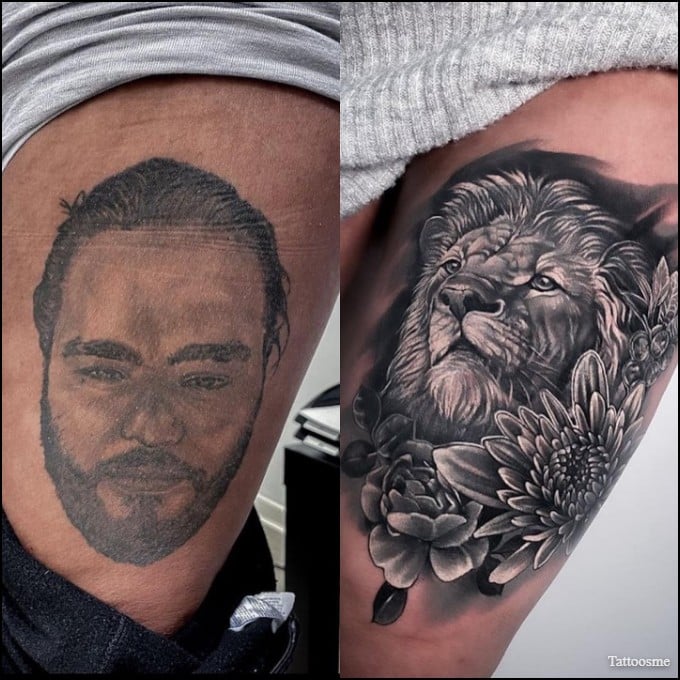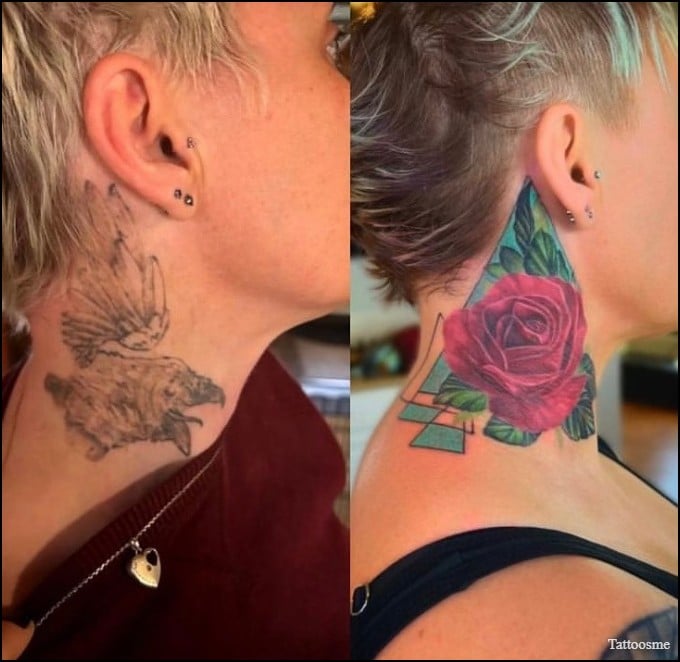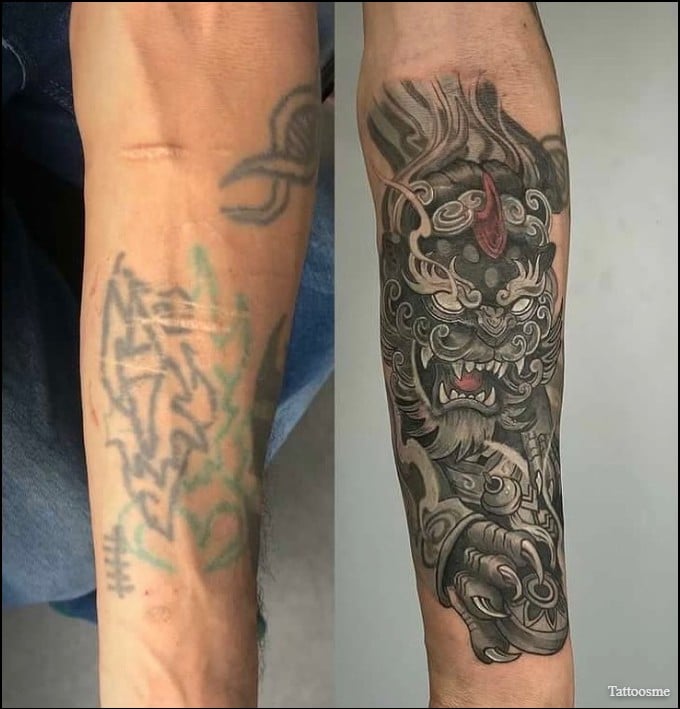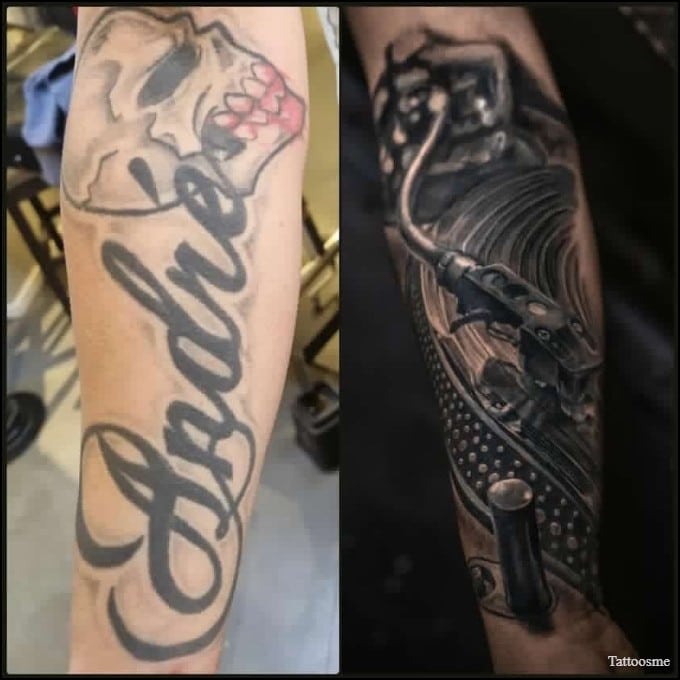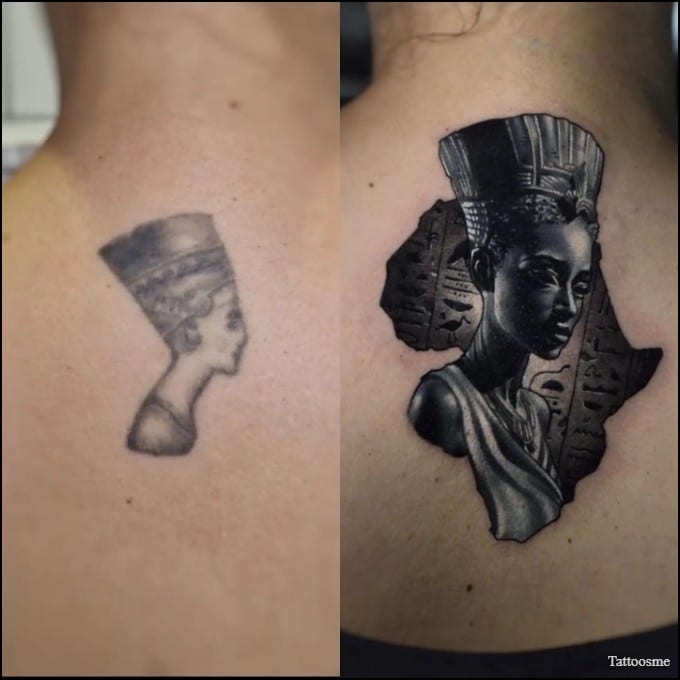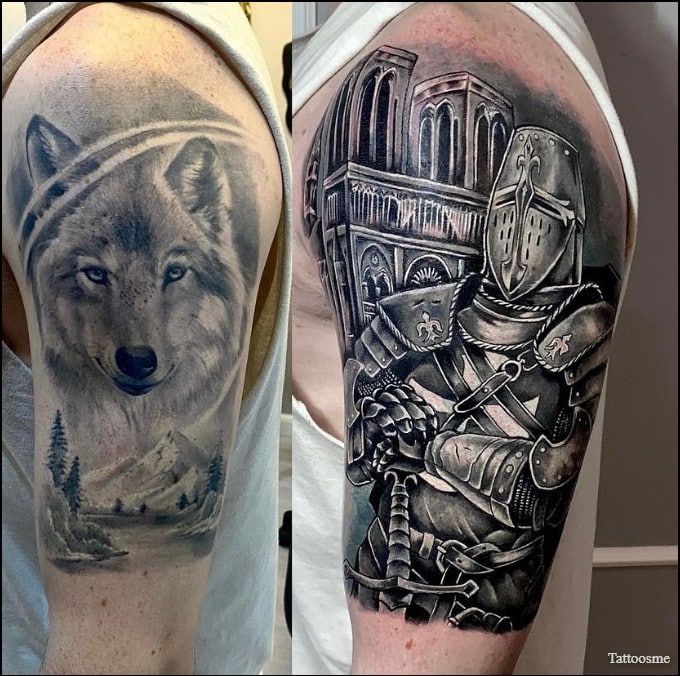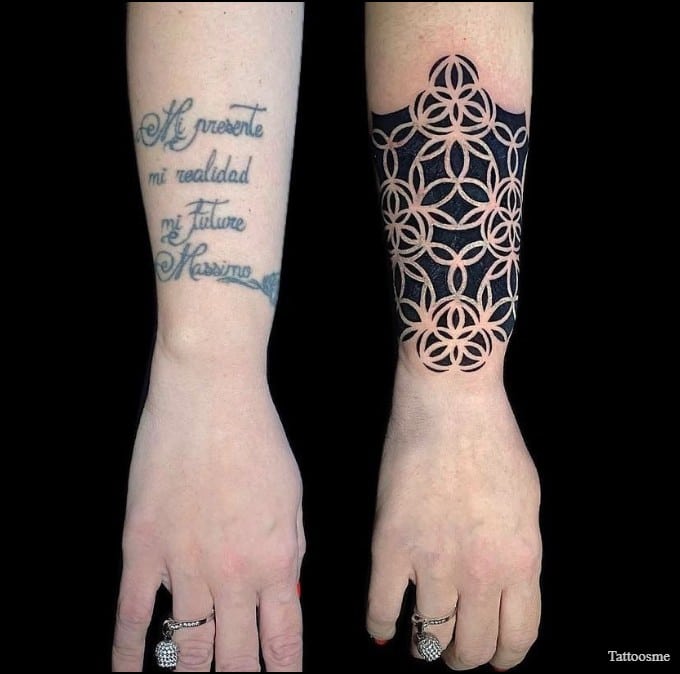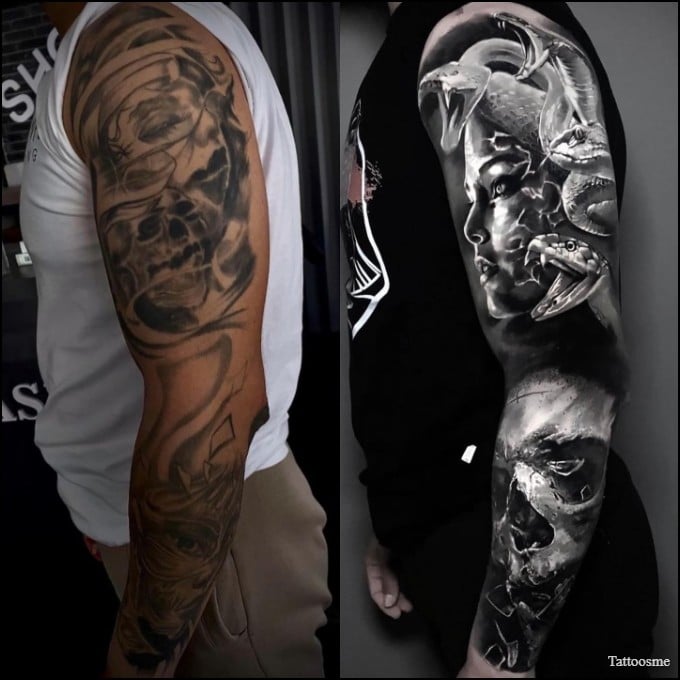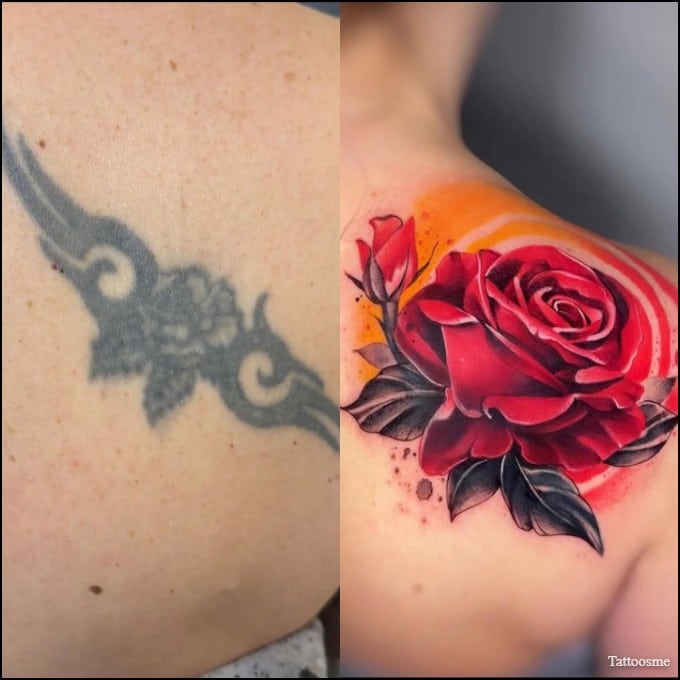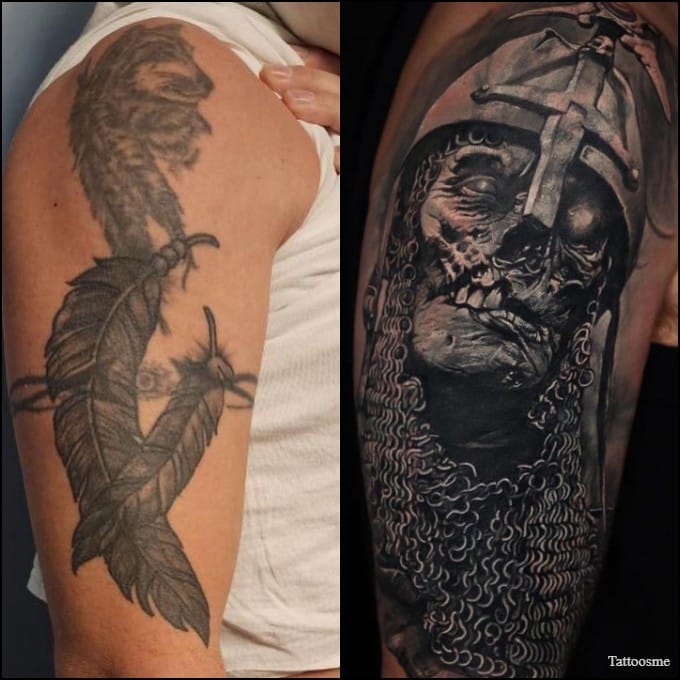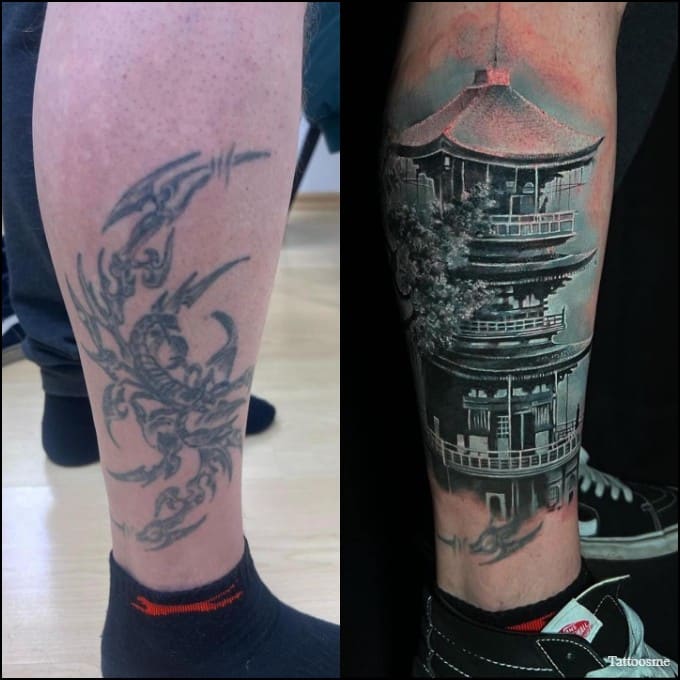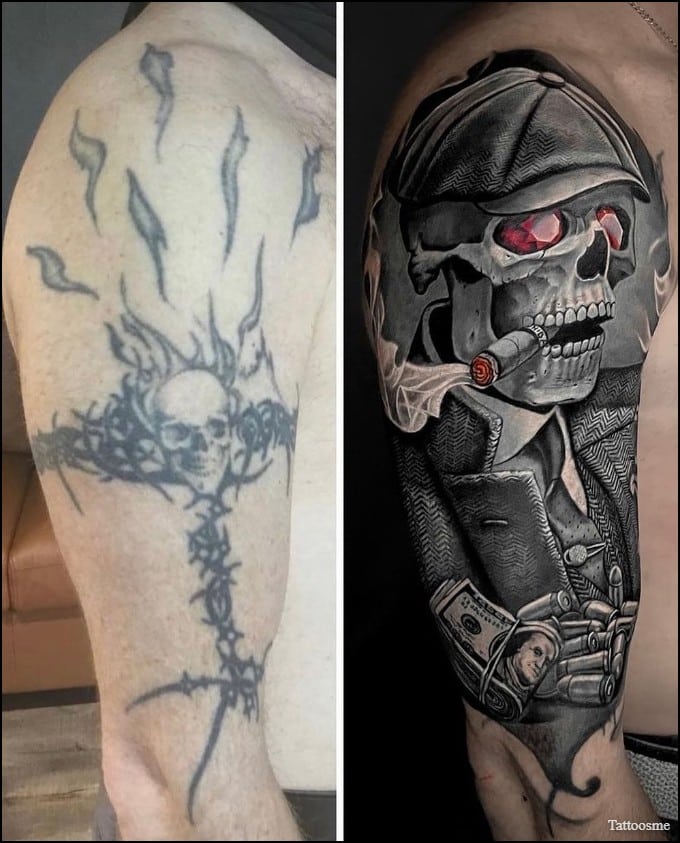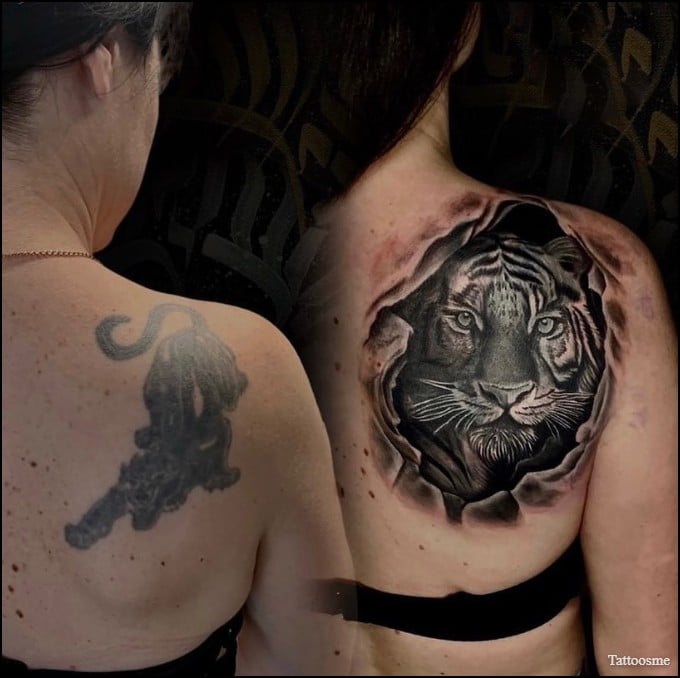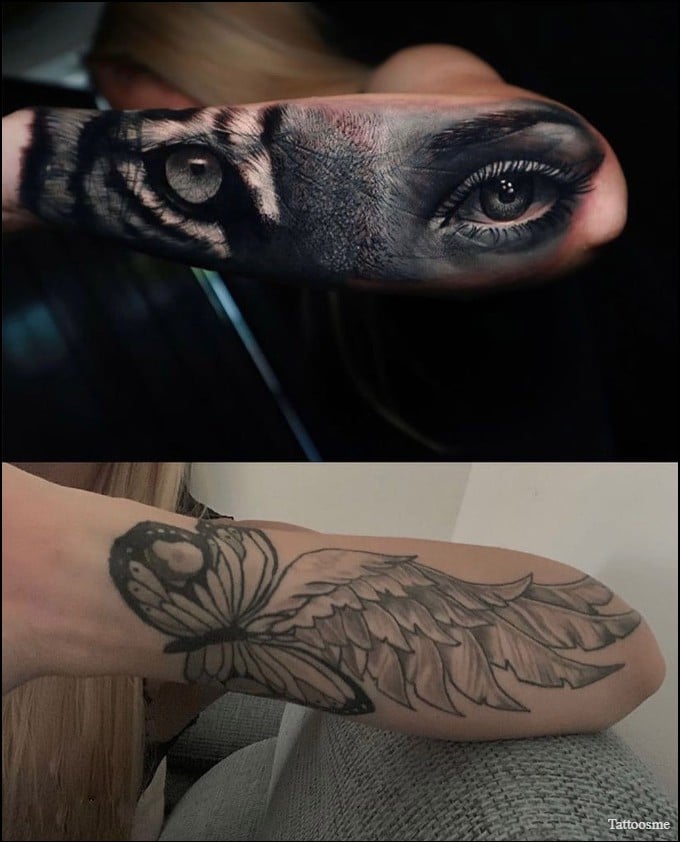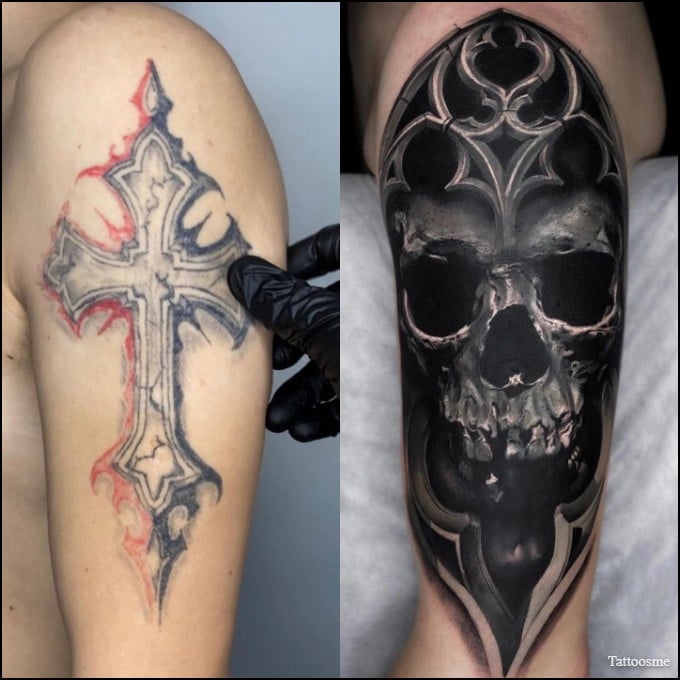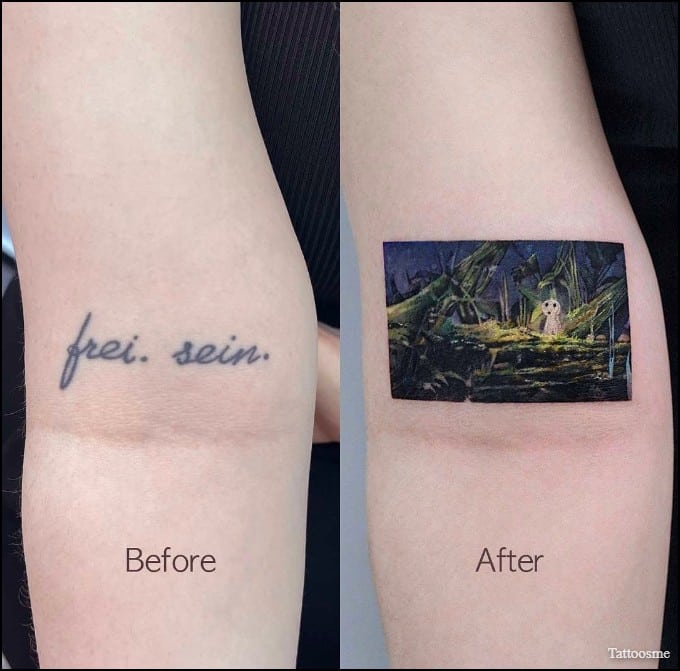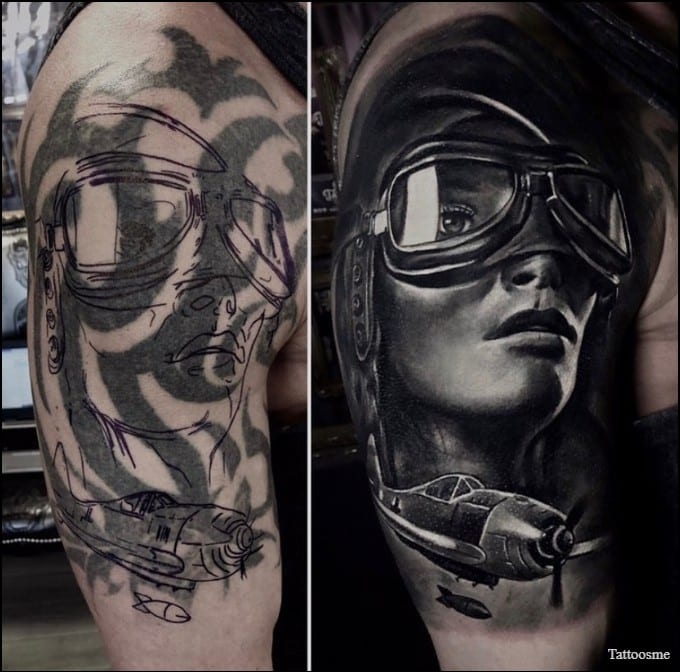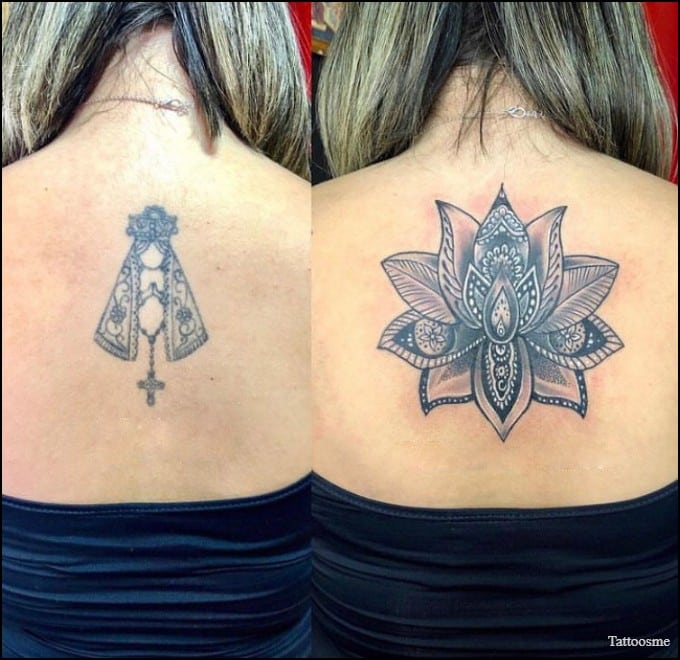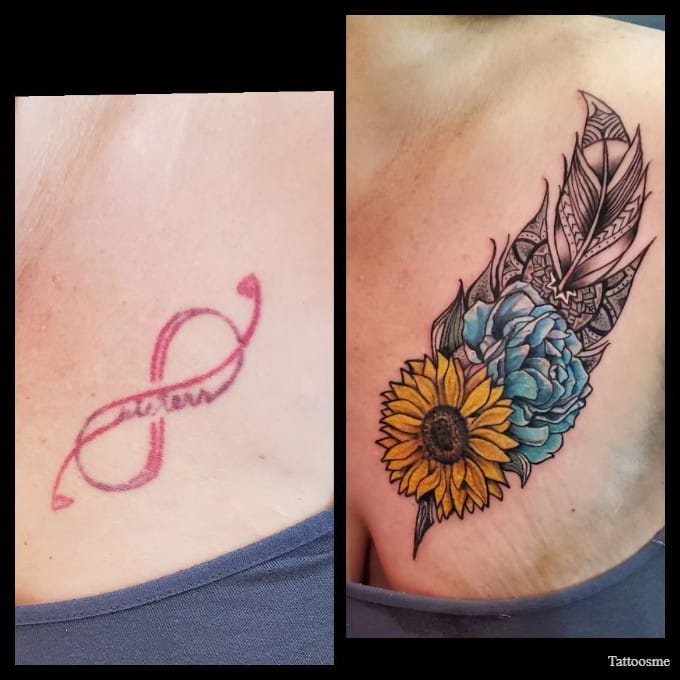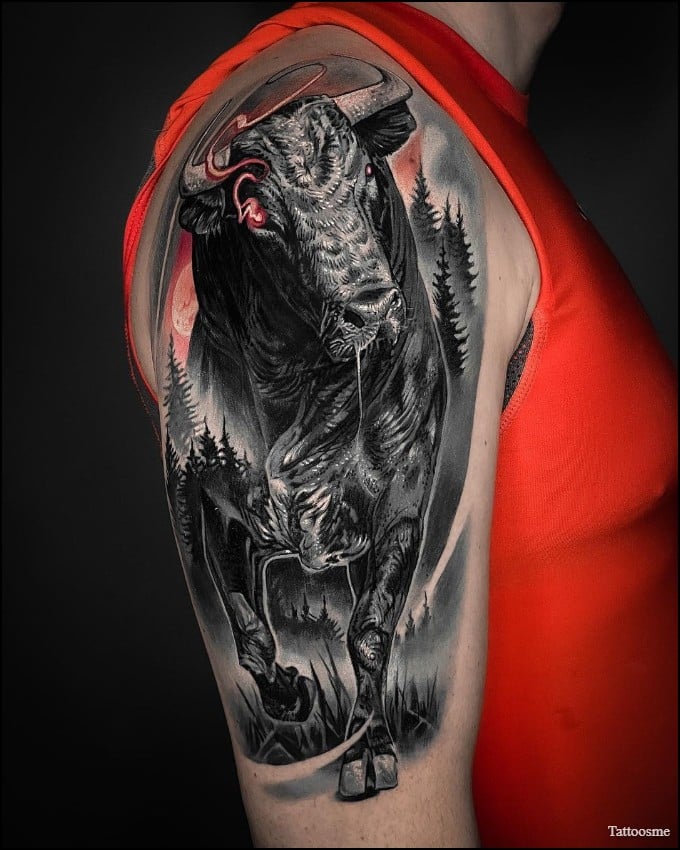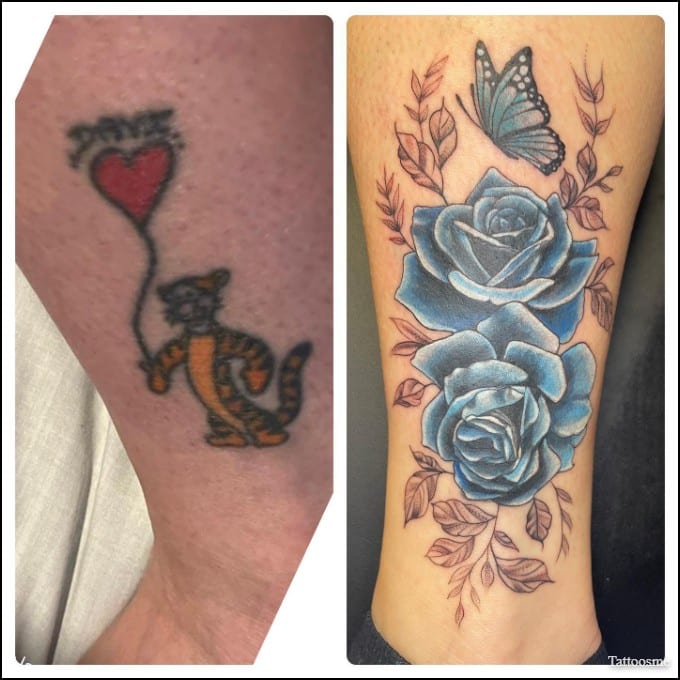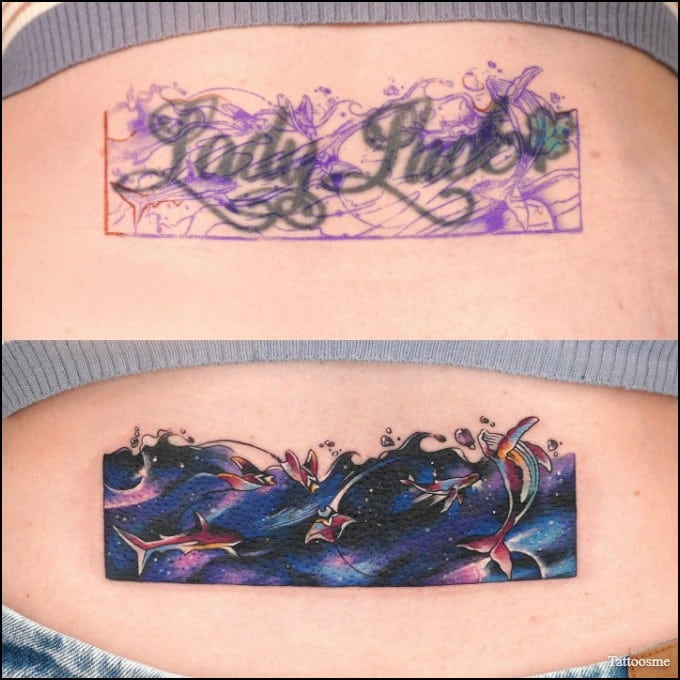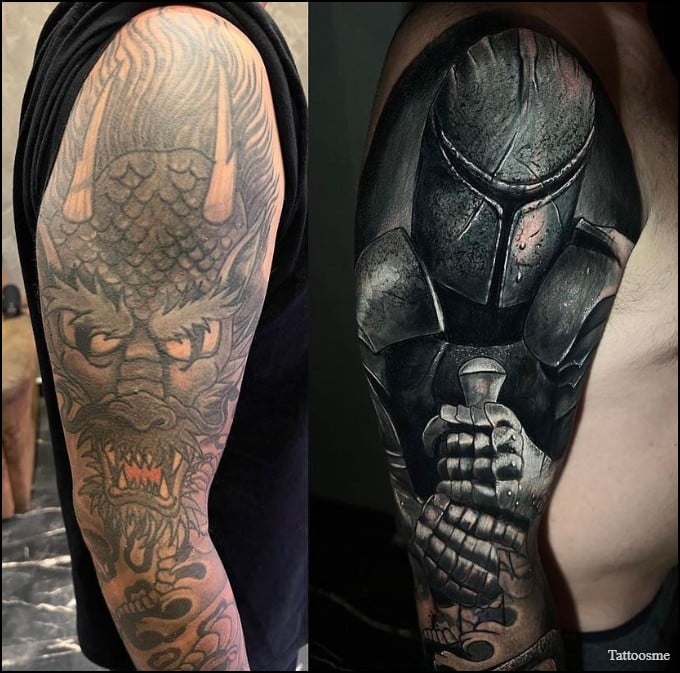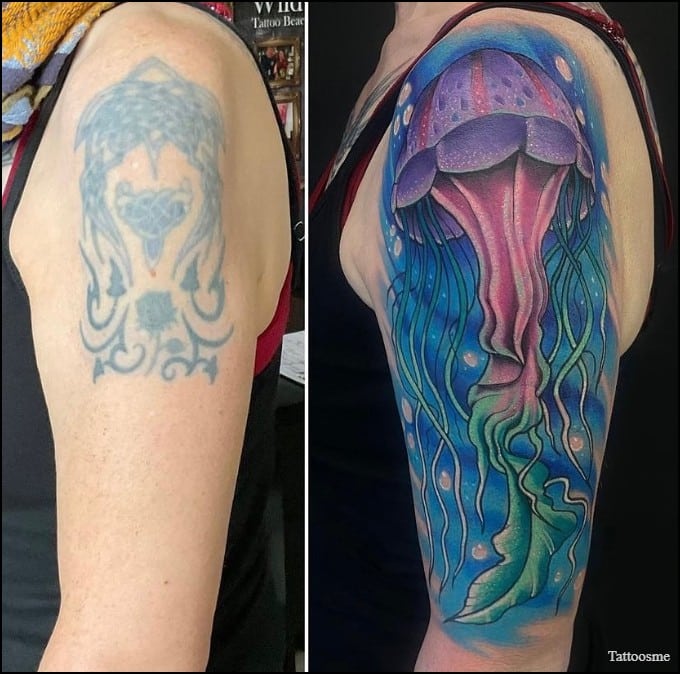 ---
Img src: Pinterest