Making a Statement with Semicolon Tattoos: A Symbol of Strength and Solidarity"
Semicolon Tattoos: People found tattoos more fascinating nowadays. People are going crazy for getting a tattoo. They think tattoos make them look cool, beautiful, and attractive. Inking a meaningful tattoo design is the best way to honor something or someone that has a special place in your heart. It is because a tattoo design with meaning adds a layer of uniqueness to it and makes it more special. Today, the topic we are going to discuss is Semicolon tattoos. We will discuss its meaning, its design ideas, and the placement of semicolon tattoos. Also, we have collected a variety of semicolon tattoos for you, please have a look.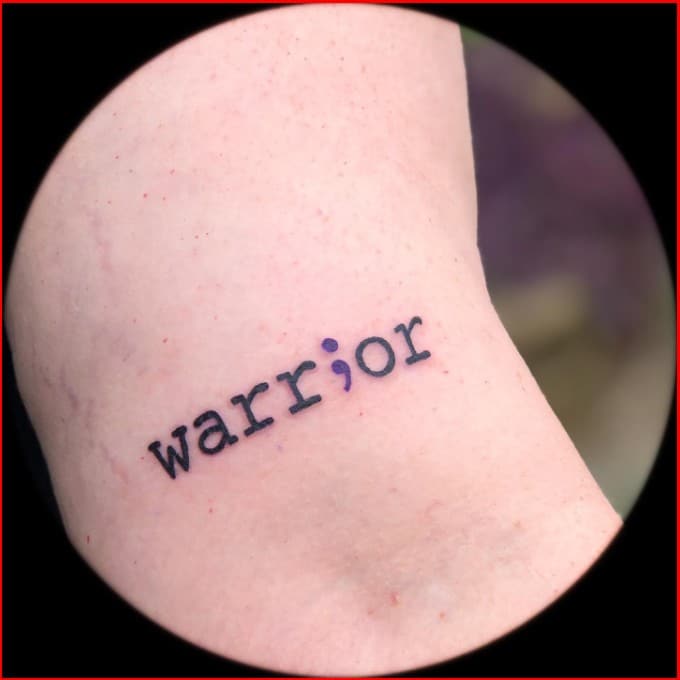 ABOUT SEMICOLON
A semicolon is a punctuation mark used in English grammar to combine two related sentences. It is used when an author tries to end a sentence but doesn't want to. A semicolon is used as a punctuation mark that is used to separate clauses within a sentence. The semicolon indicates a stronger separation than a comma, but a weaker separation than a full stop (period).
What Does A Semicolon Tattoo Mean?
Semicolon tattoos are one of the tattoo designs that have a lot of meanings. It has very serious and mysterious meanings. The very basic use of semicolons is in English grammar. In English grammar, we use a semicolon to combine two sentences that are related to each other. We never use semicolons to combine two sentences that are completely different from each other. When we add a semicolon in a sentence, it means it is not the end, there is a lot more to come. Like this, in our lives when we fail or lose something, this semicolon tattoo will remind us that it is not the end.
There is still more to come in life that will bring happiness to us. The semicolon is used to create awareness among people about suicide, self-injury, depression, and addiction. It is like a campaign to provide love and hopes to people who are depressed and struggling with mental health issues, and self-harm. When you don't want to get semicolon tattoos because of their meaning, then get them to show love towards your relatives, friends, and family. It will represent your tribute to them for saving your life from the worst time. It is worldwide popular as a sign of solidarity. In short, the semicolon is a symbol of ends, beginnings, and new life.
SEMICOLON TATTOOS IDEAS
The semicolon is a very flexible tattoo design which makes this symbol very popular and interesting. You can make a ton of customized designs for your ink, as it is a very flexible symbol. This tattoo design is loved by both men and women. Both taking part in getting semicolon tattoos more and more. The only drawback of this tattoo is its size.  It is a small tattoo design, it doesn't come in large sizes. You can add some extra elements or designs to make it customized design and unique. By adding some other meaningful elements, you can give it a different meaning. The semicolon tattoo is a very powerful meaning tattoo. We have collected all the latest and interesting semicolon tattoo designs for you, just have a look.
SEMICOLON TATTOOS PLACEMENT
When you think about the placement of your tattoo, always consider some things first and then decide. But if we talk about general cases, when it comes to semicolon tattoos women like to stick to the wrist or finger because they found it very fancy and fascinating. And when it comes to men, they prefer their exposure parts to get these small and gentle semicolon tattoos. Adding some elements to your basic design will add a twist to it.
Size: Good placement of a tattoo depends on the size of the tattoo design. The size of the semicolon tattoo design is small and delicate, so you can choose the finger, wrist, ear, behind the neck, collarbone, neck, forearm, ankle, or feet.
Visibility: If you want to keep your tattoo design personal, it means you don't want to show it to others, then simply go for the chest, thigh, or back area. It will be the best placement for a hidden tattoo. On the other hand, If you want your tattoo to be easily visible to everyone and also you want to see your tattoo all the time, then the wrist, finger, neck, and ankle might be a good idea and choice. But we have never seen people getting semicolon tattoos and want to keep it secret. In fact, they feel proud after getting this tattoo and feel more confident and brave.
Meaning: The last thing you have to keep in mind is the meaning of the tattoo. You have to think that the placement area you choose for your semicolon tattoo will going to justify the meaning of your tattoo or not. So please take time to think and decide on the area for your tattoo placement. We don't want you to regret it later.
Semicolon Tattoos Gallery: 
Cute Semicolon tattoos for girls on their forearms and wrist.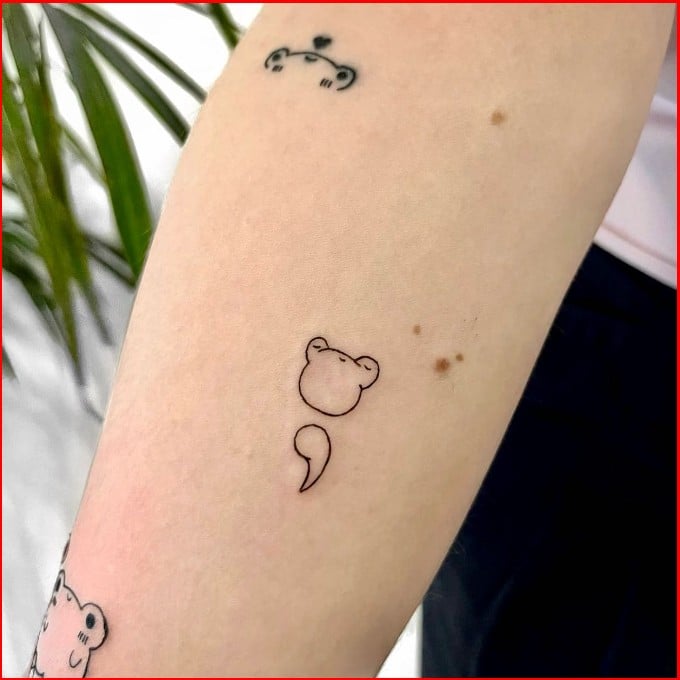 Semicolon Tattoos for music lovers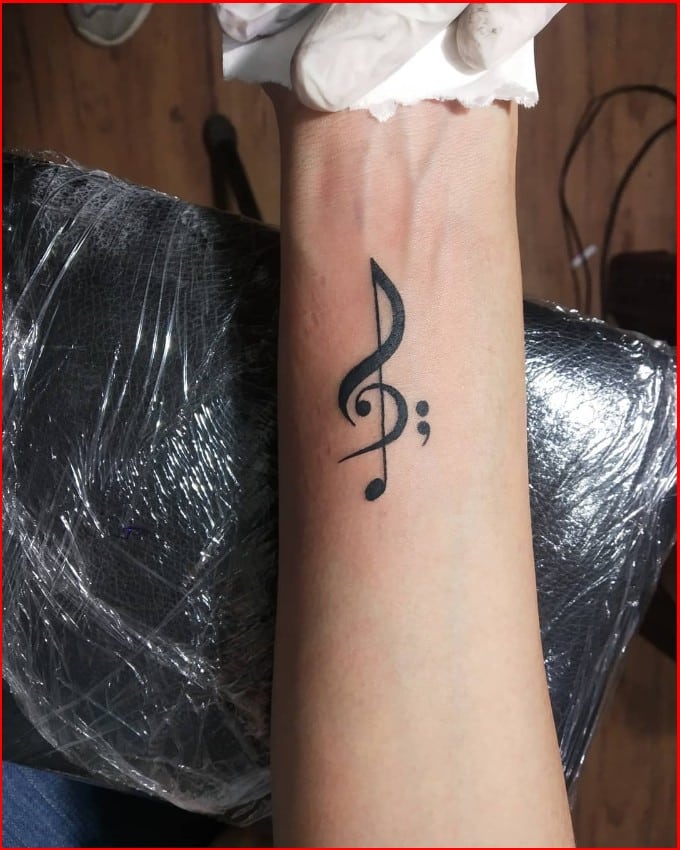 Sun and moon semicolon tattoos on wrist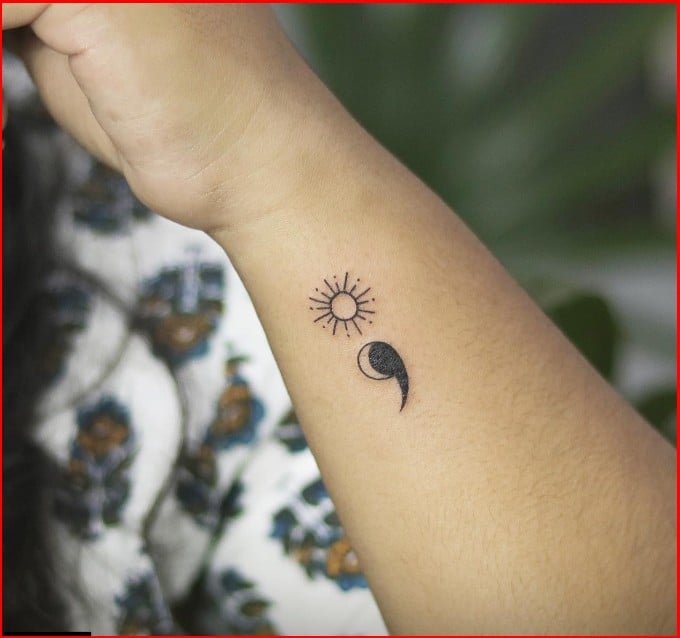 One-word tattoo with a semicolon design is a great tattoo idea for women.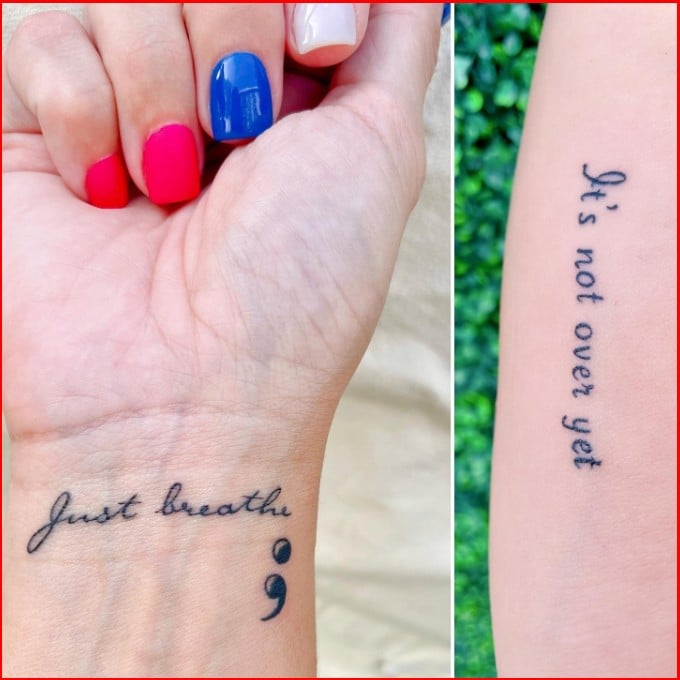 Simple semicolon wrist tattoo design.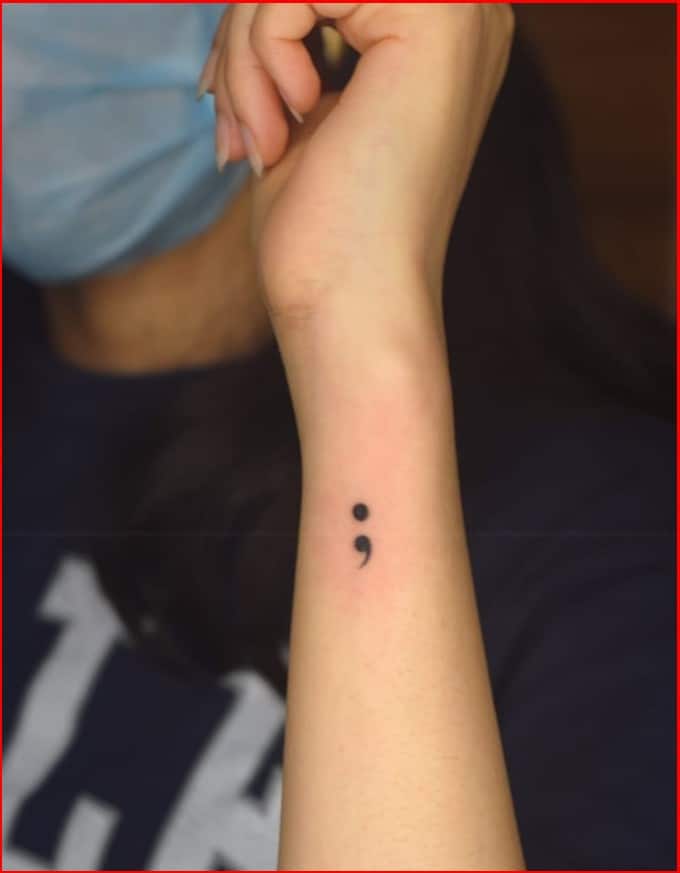 Watercolor heart semicolon tattoo on arm.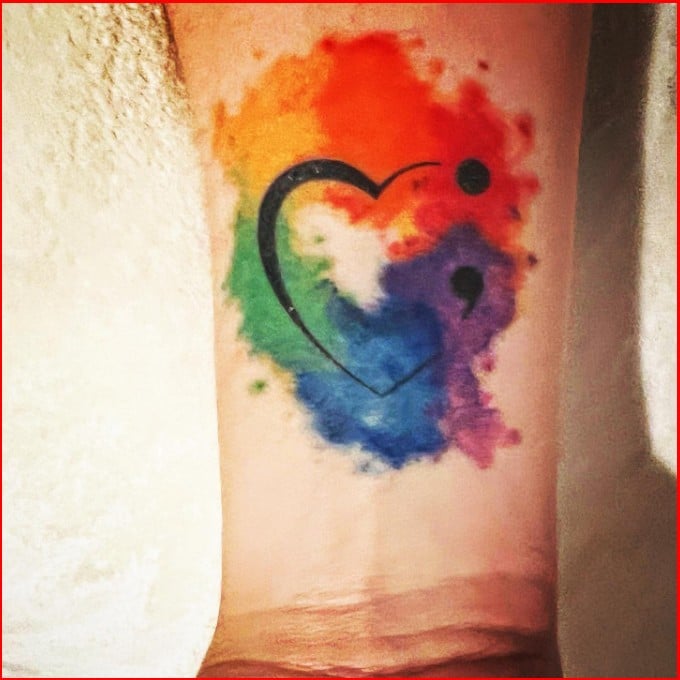 Butterfly Semicolon Tattoos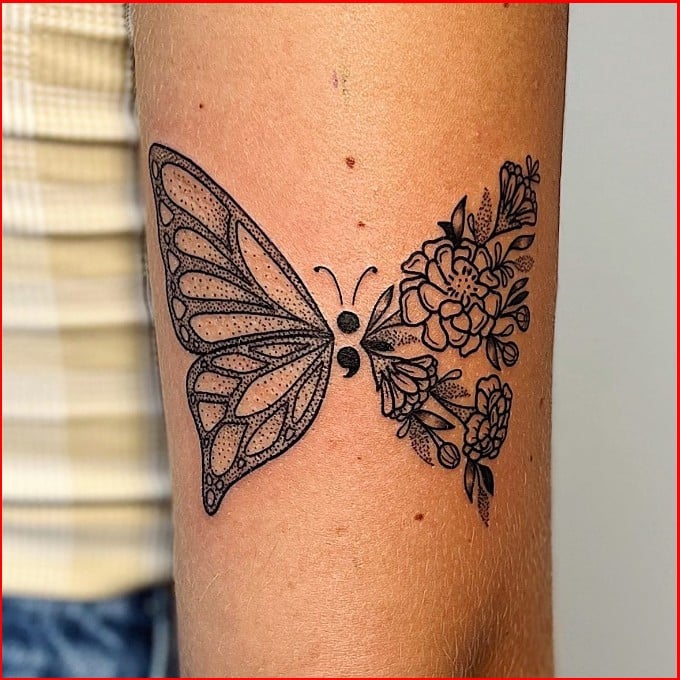 Sunflower Semicolon Tattoos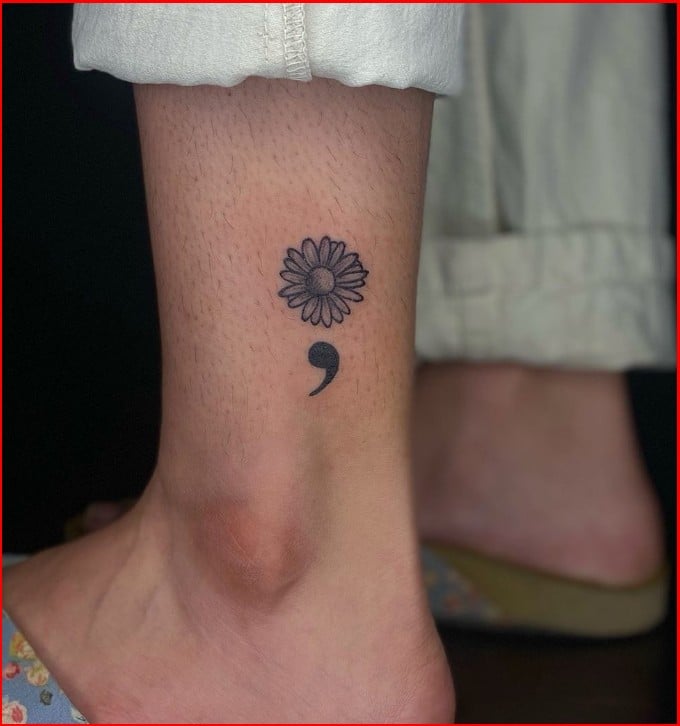 Unique wrist semicolon Tattoos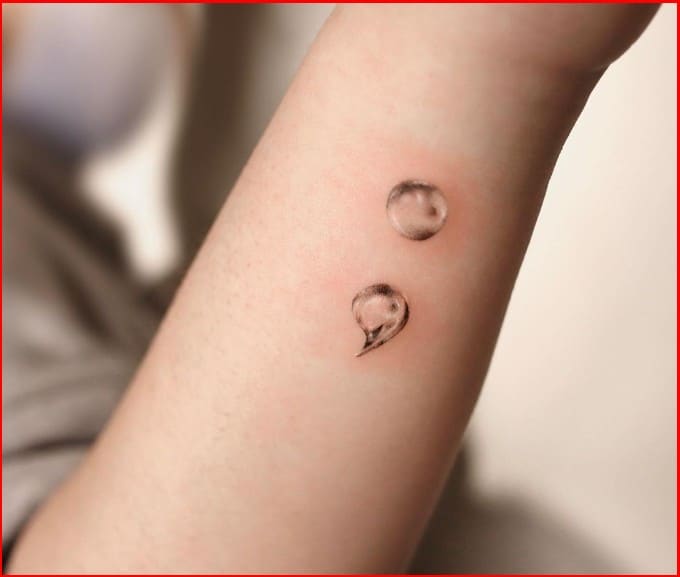 Large-size Semicolon Tattoo design on forearms.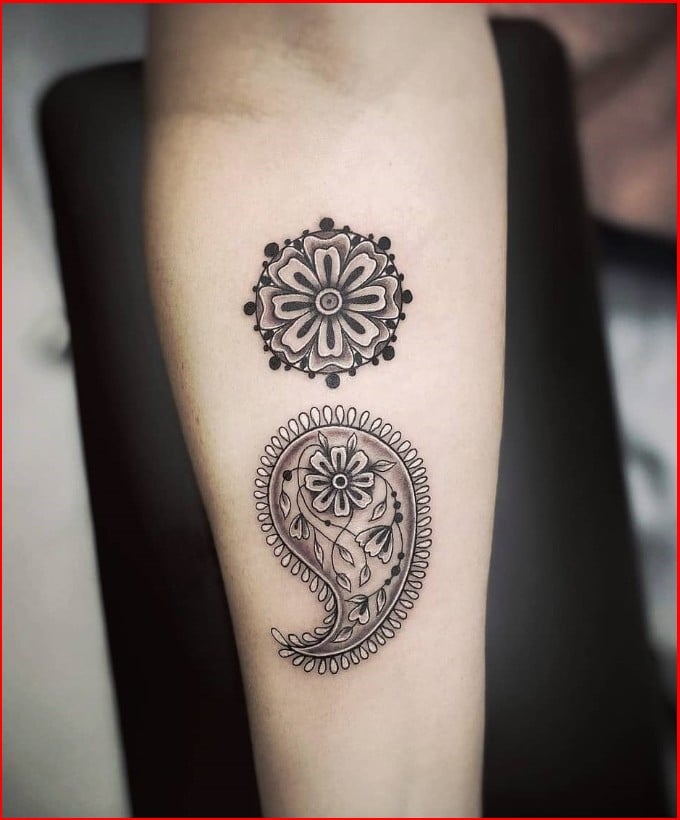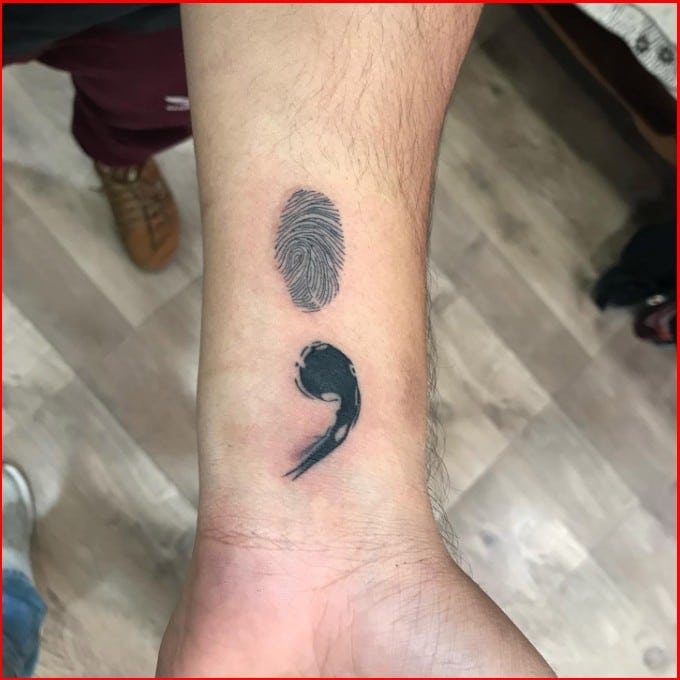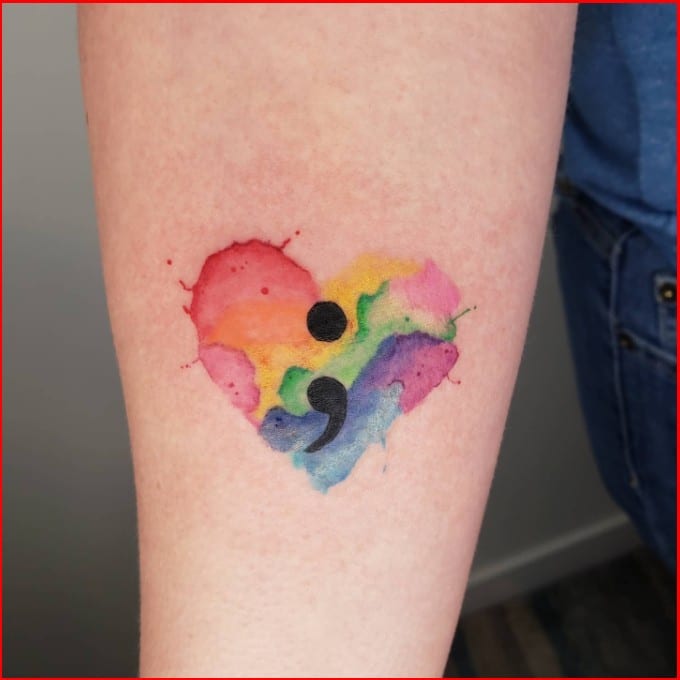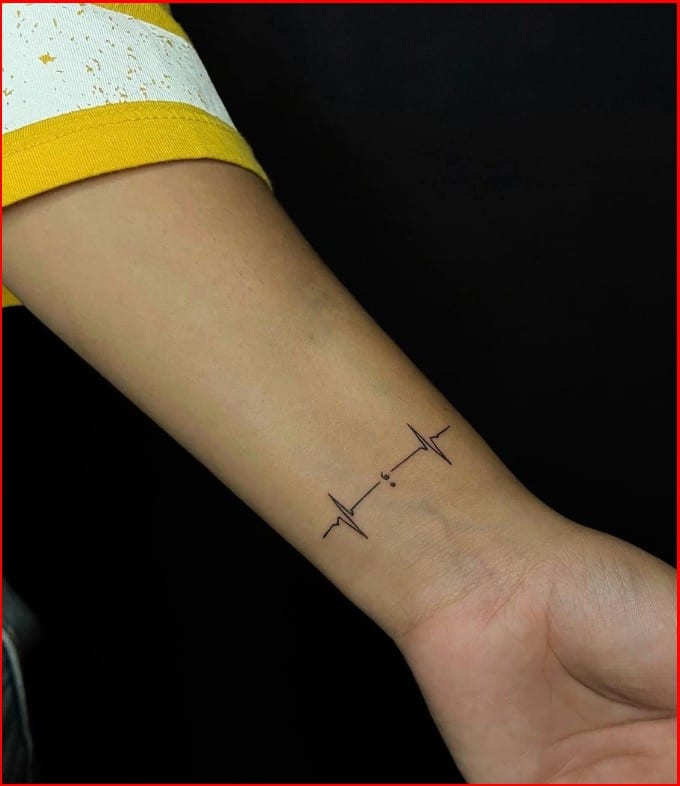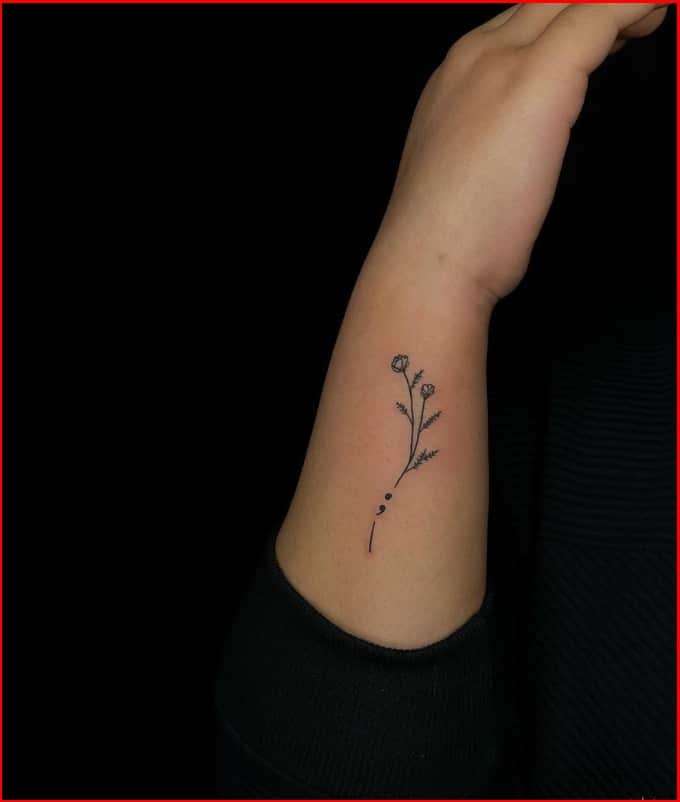 Semicolon Tattoos for men on the chest.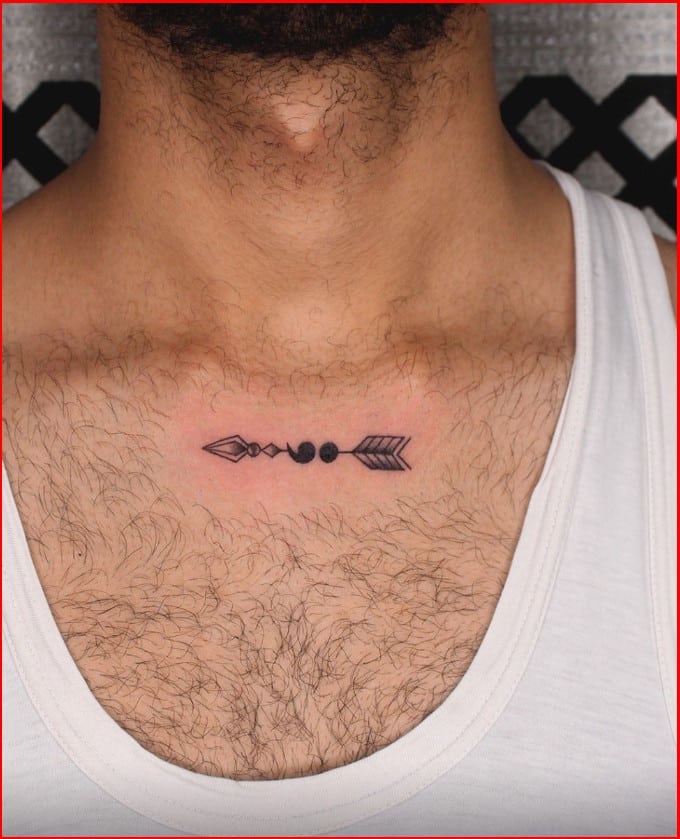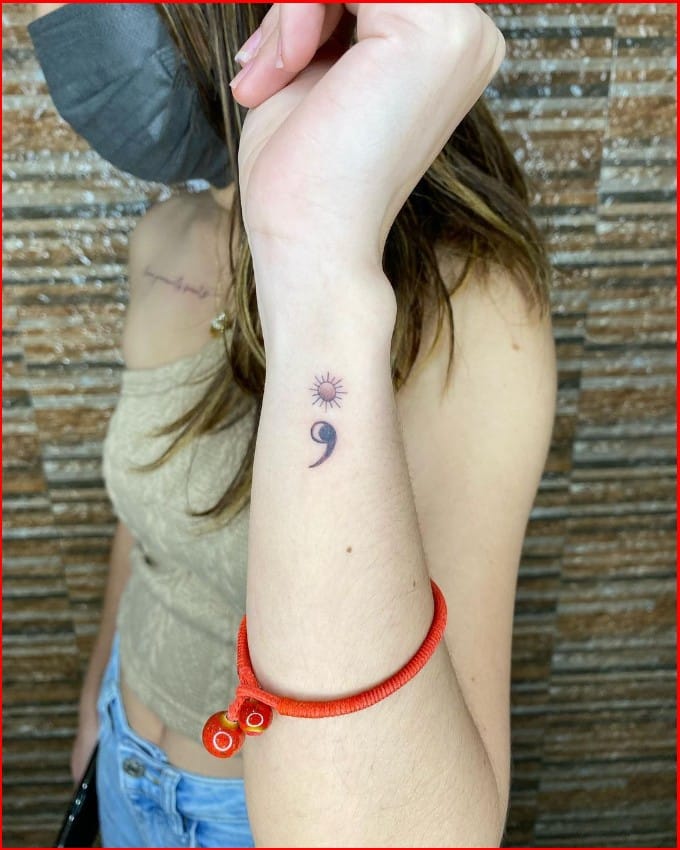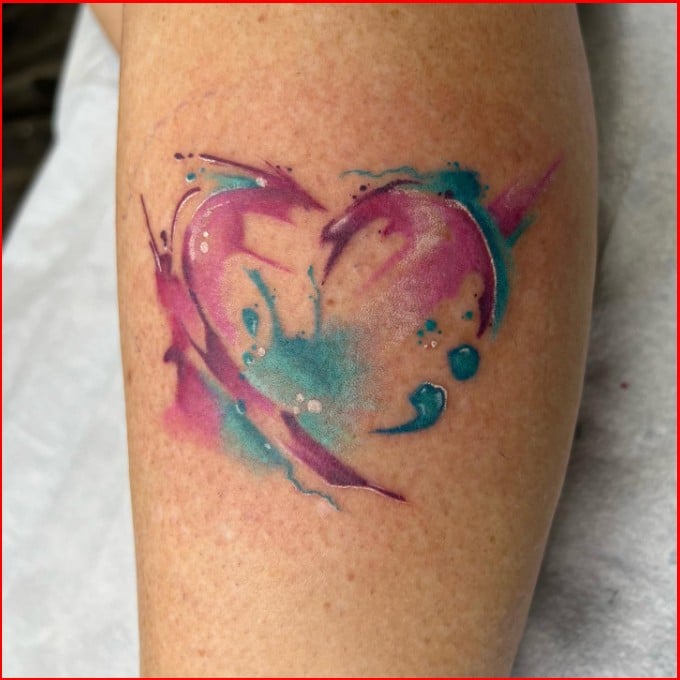 Behind the ear semicolon butterfly tattoo design.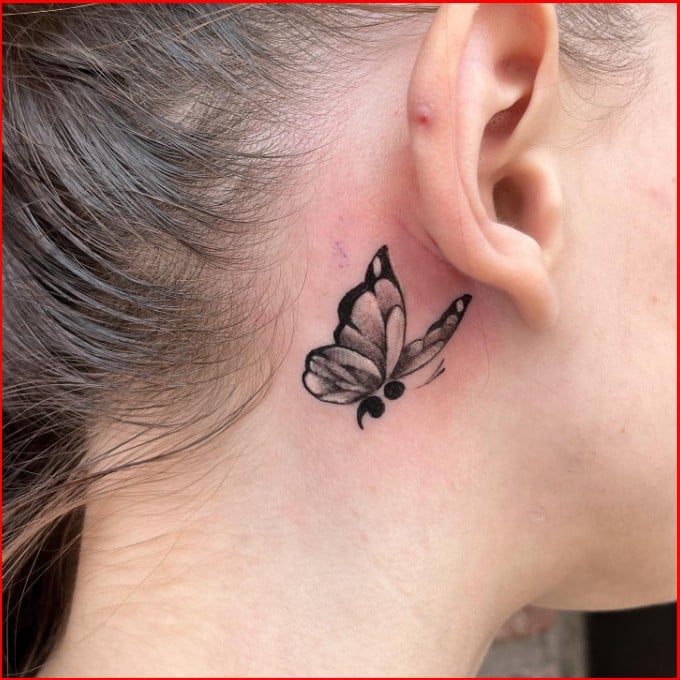 Angel wings semicolon Tattoos for girls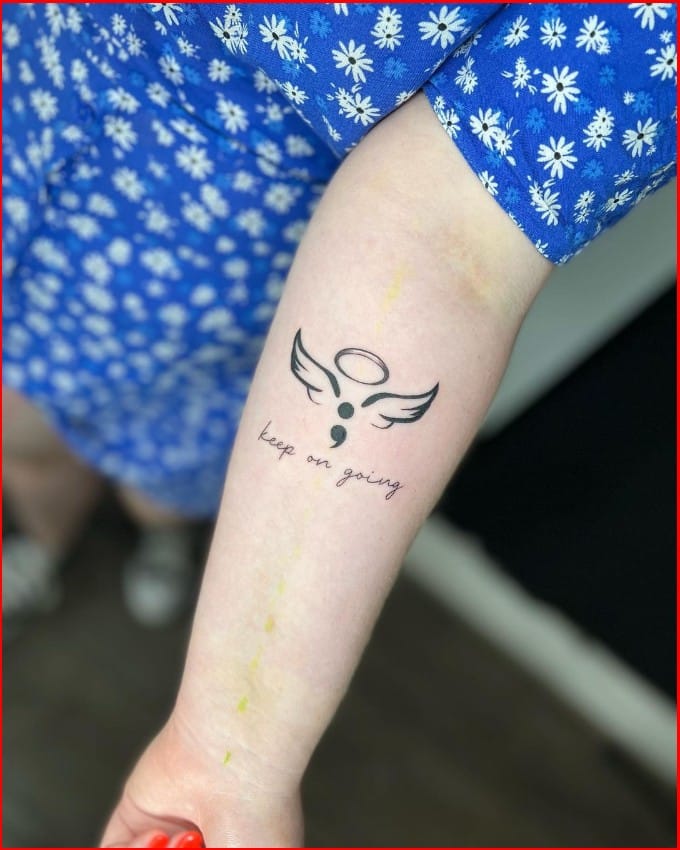 Sunflower Semicolon tattoo design behind the ear.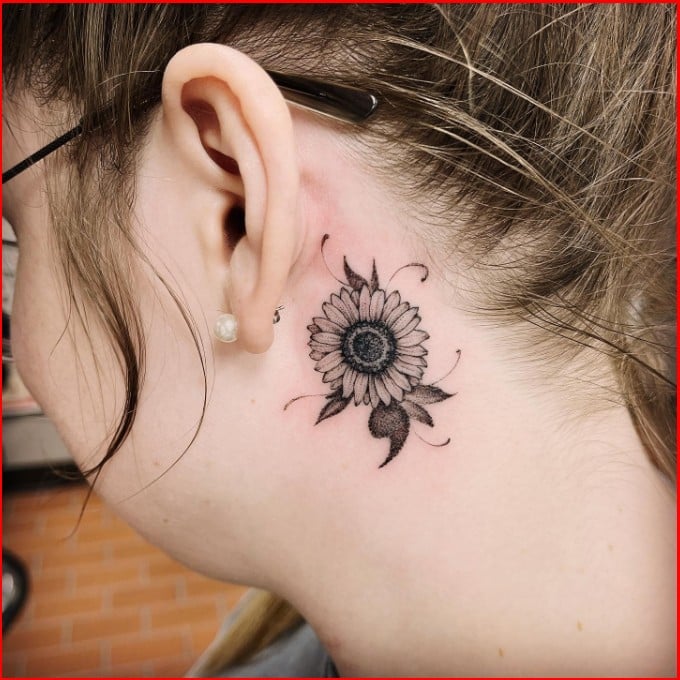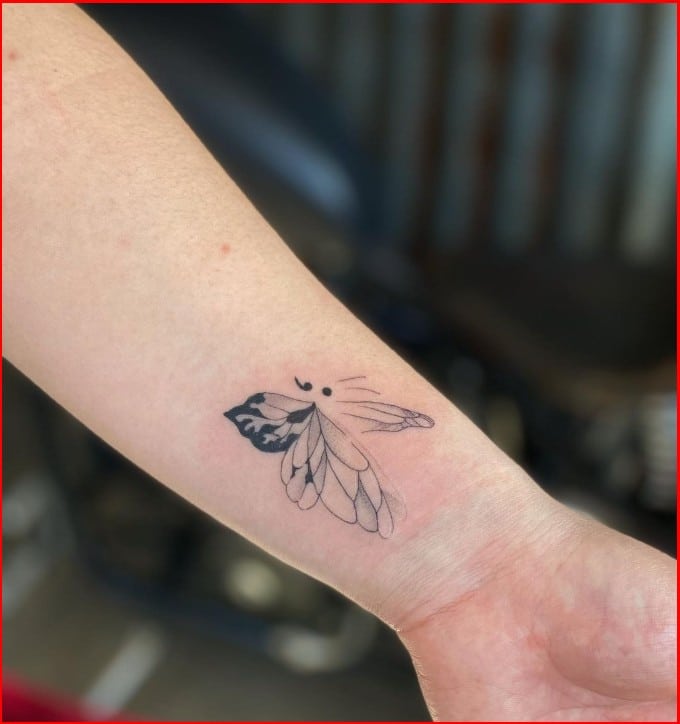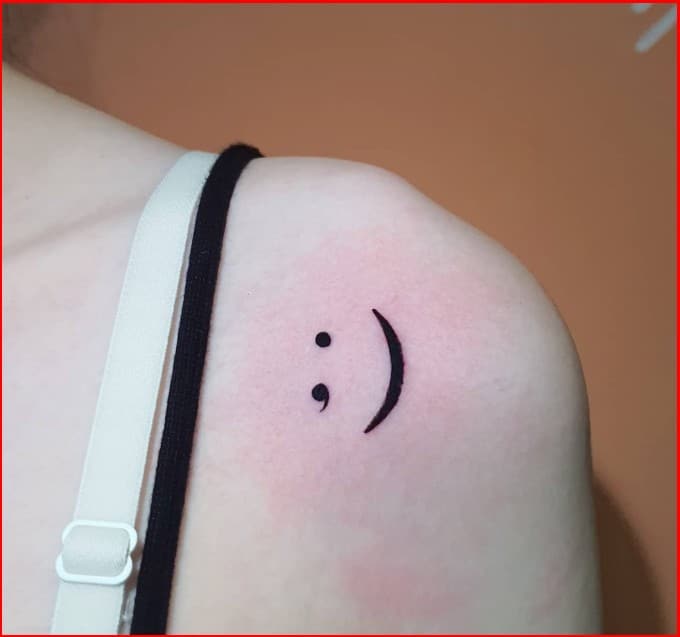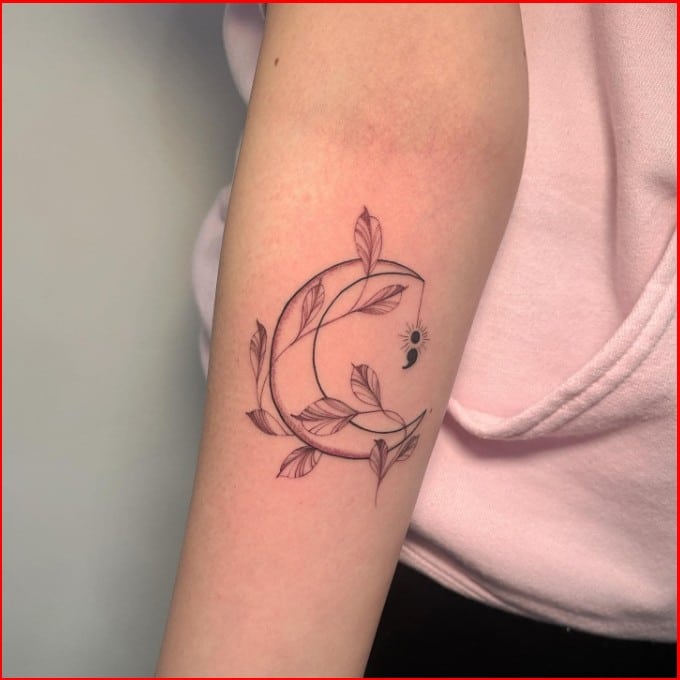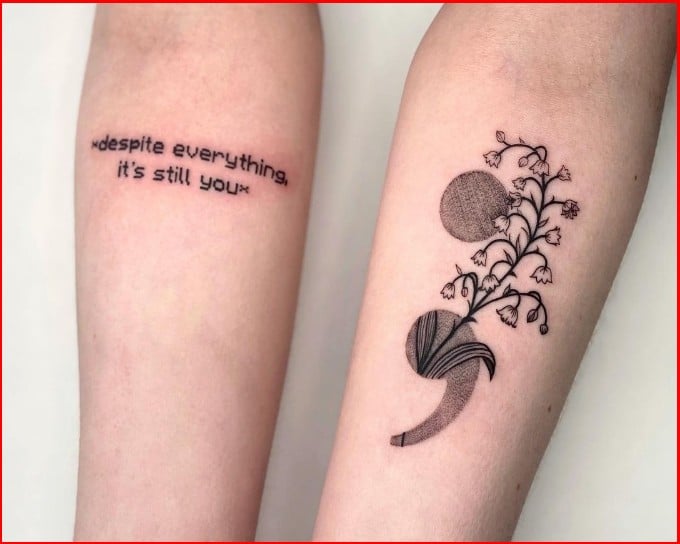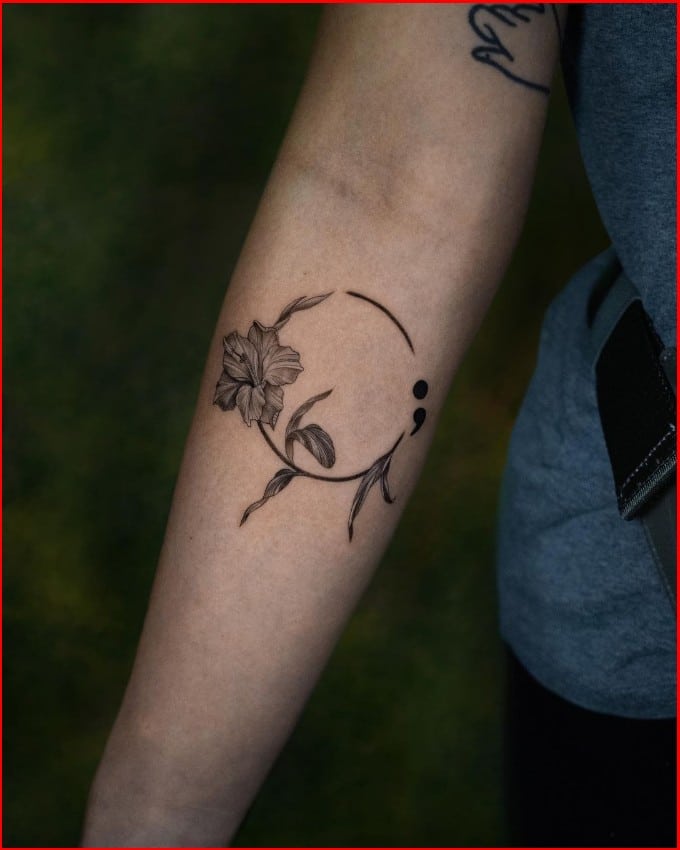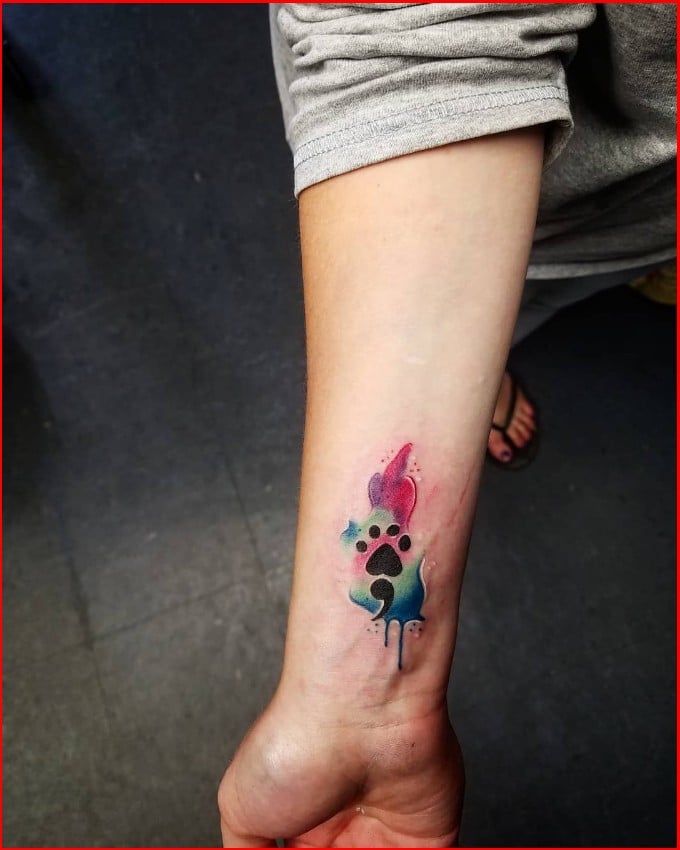 Meaningful semicolon tattoo design for men on their arms.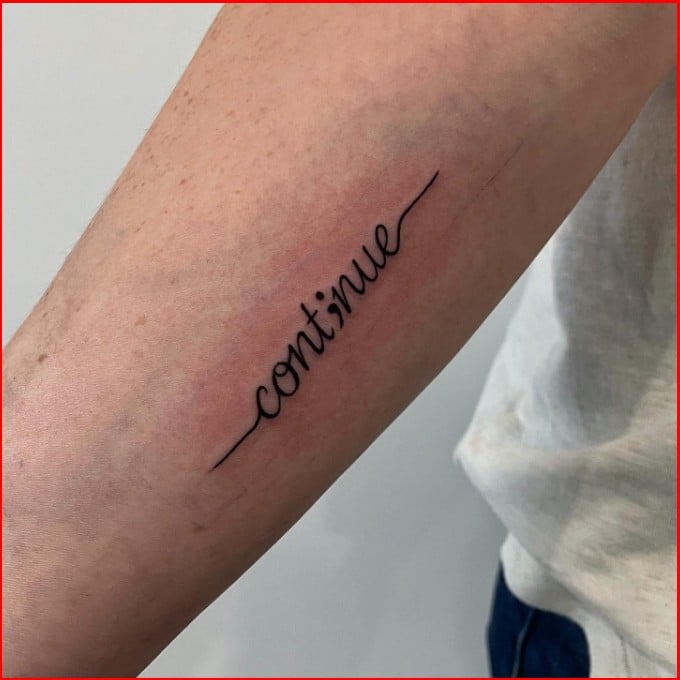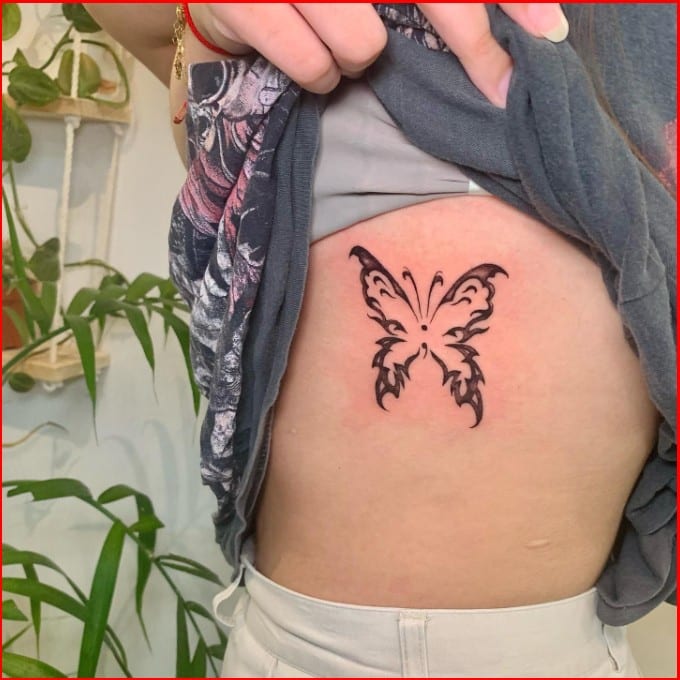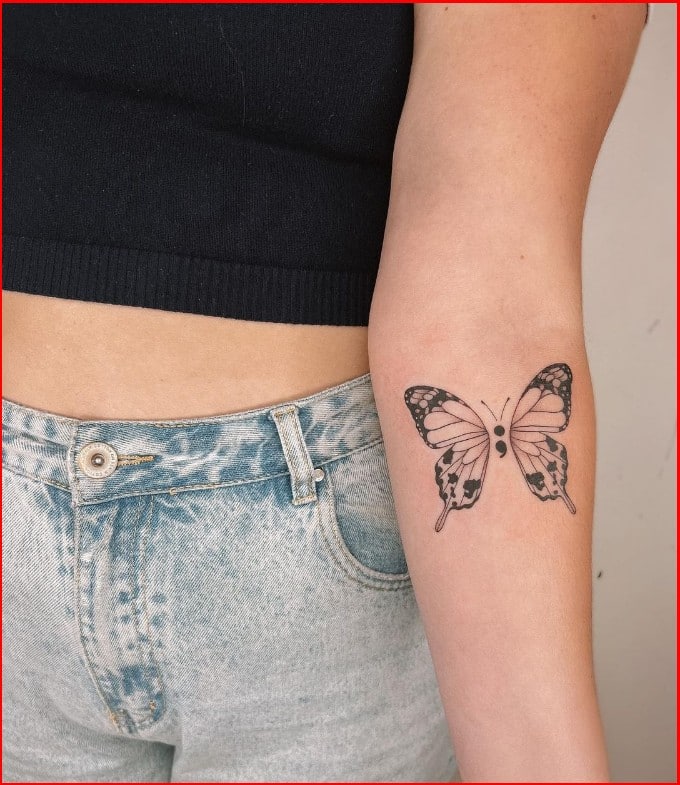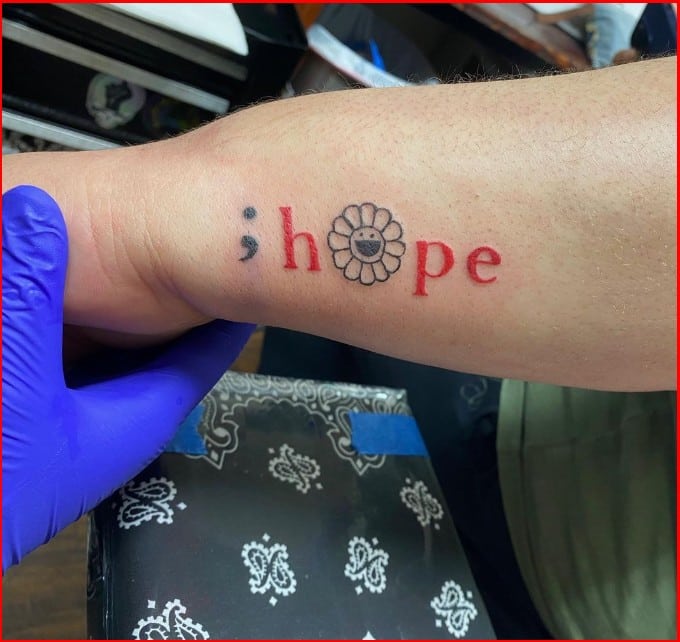 Small semicolon tattoos on the wrist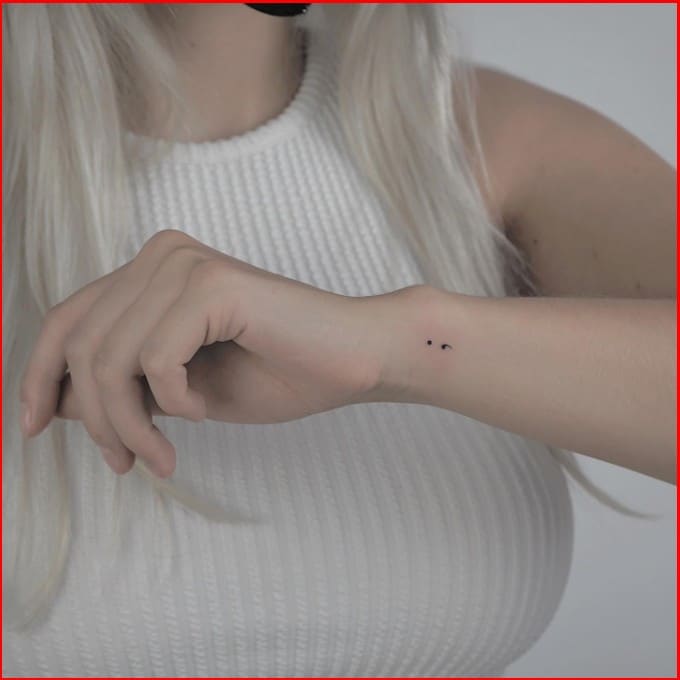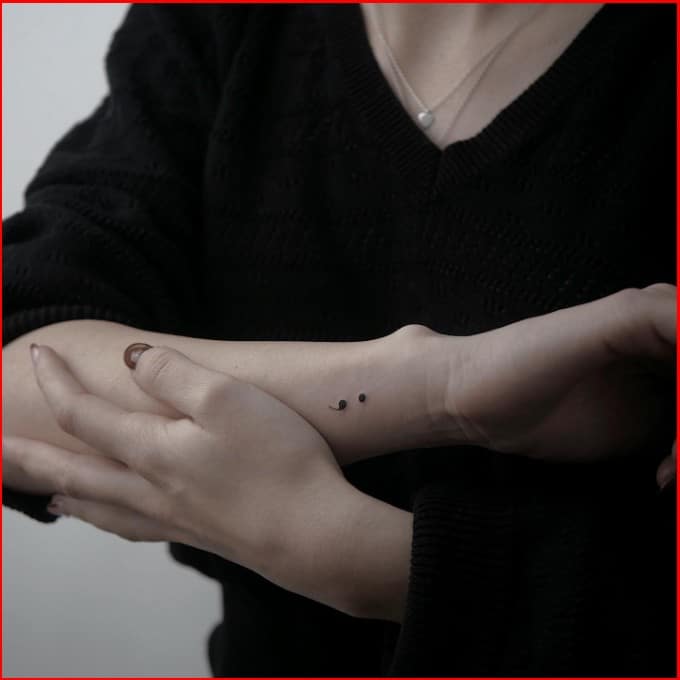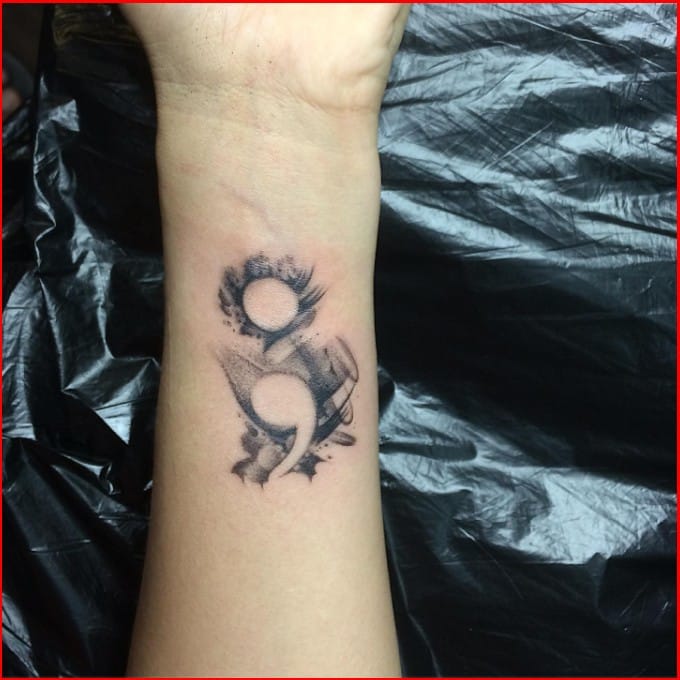 Semicolon tattoo ideas for music lovers.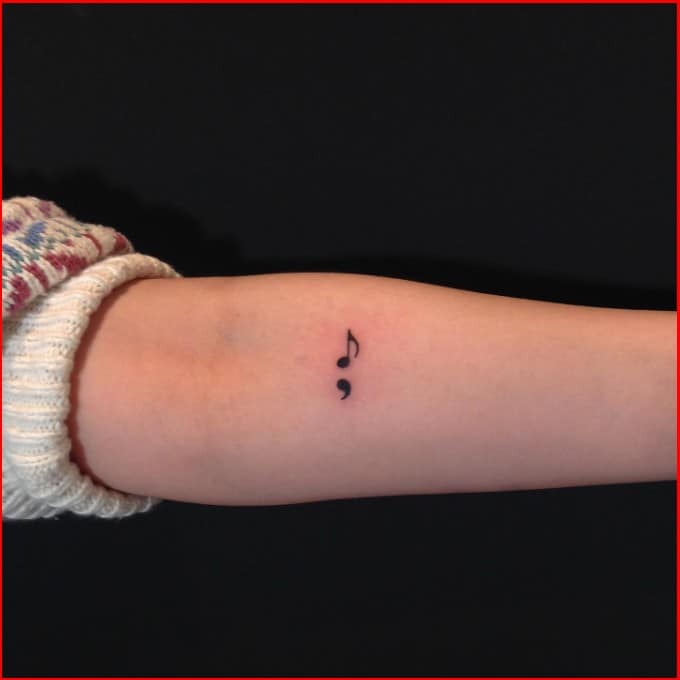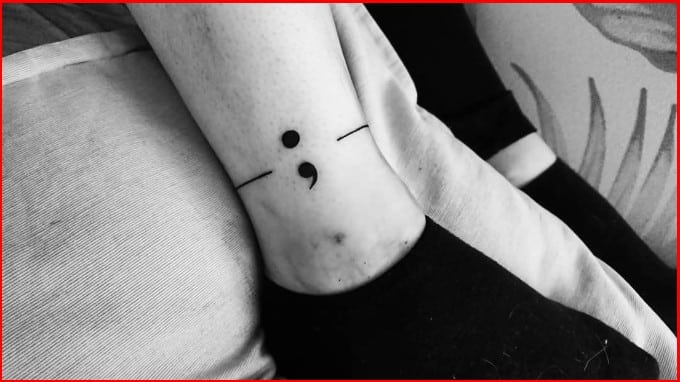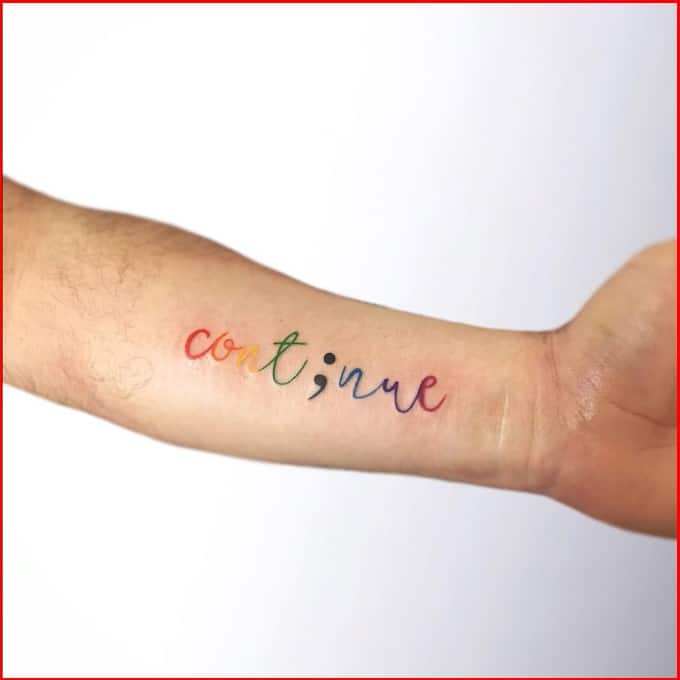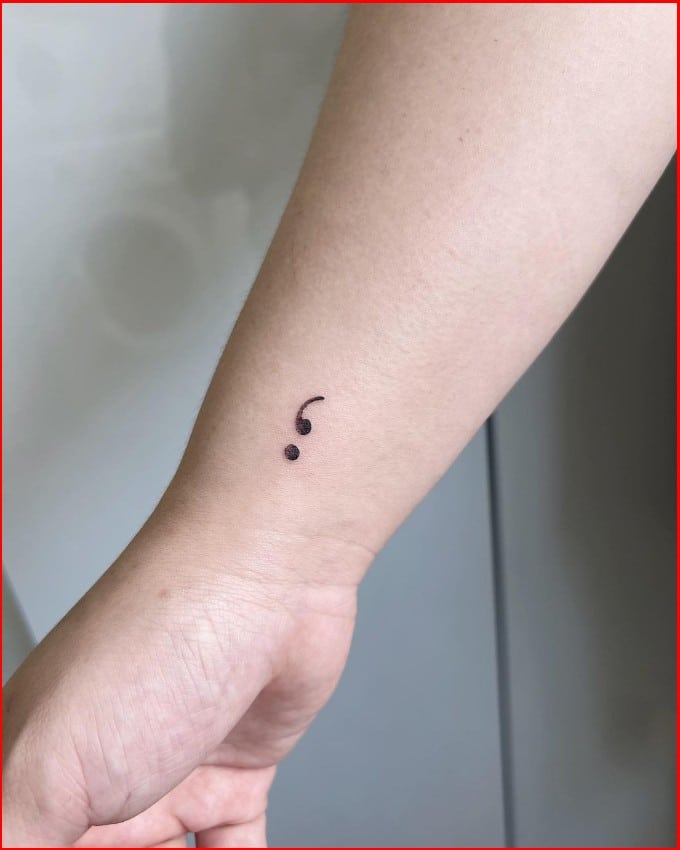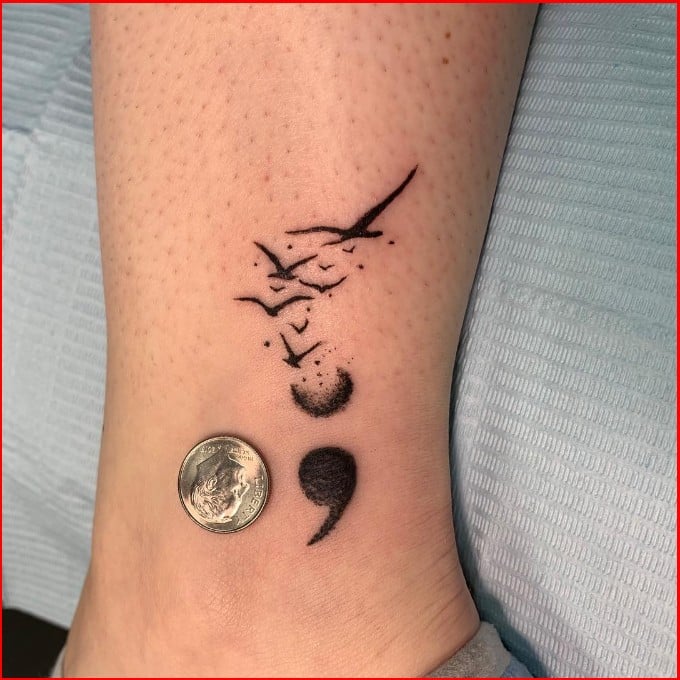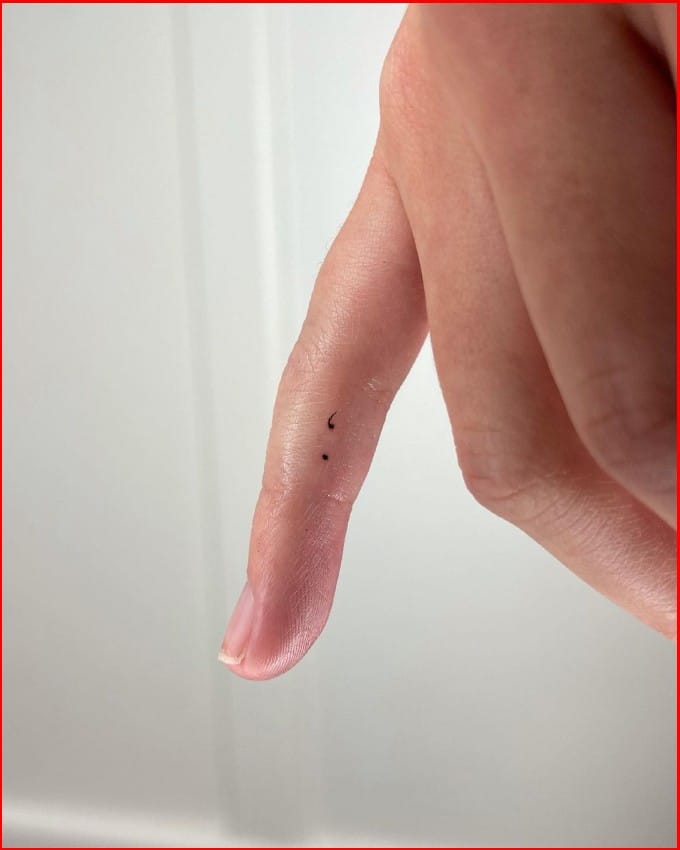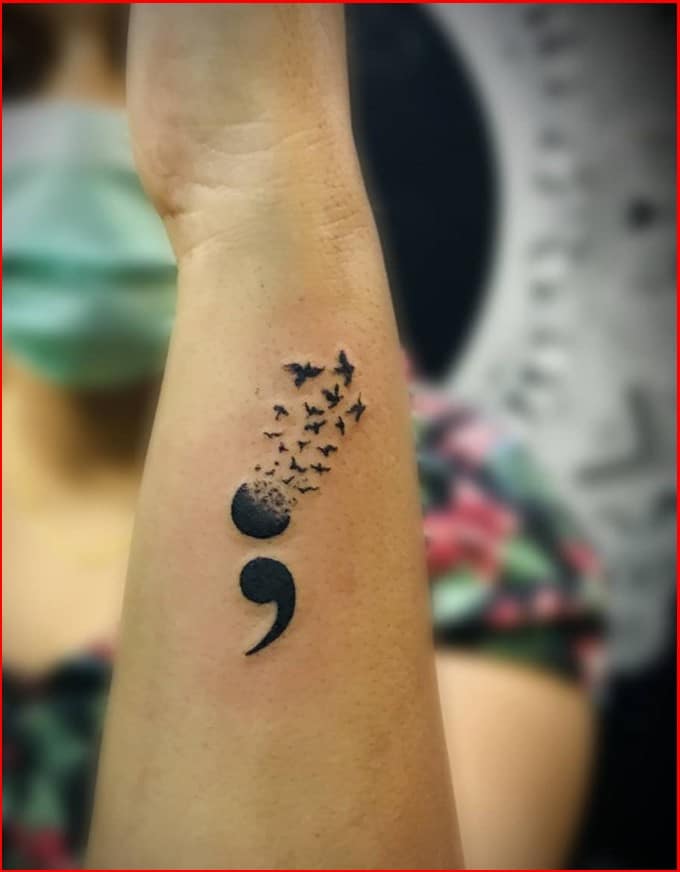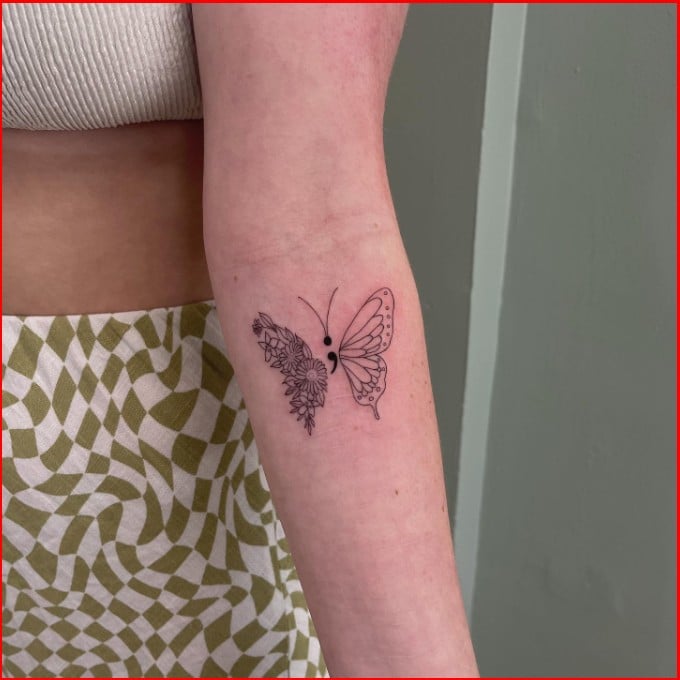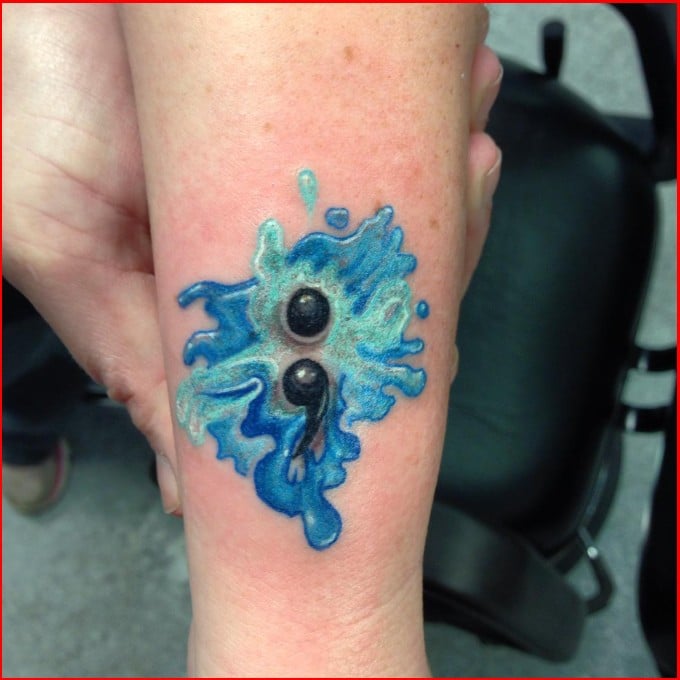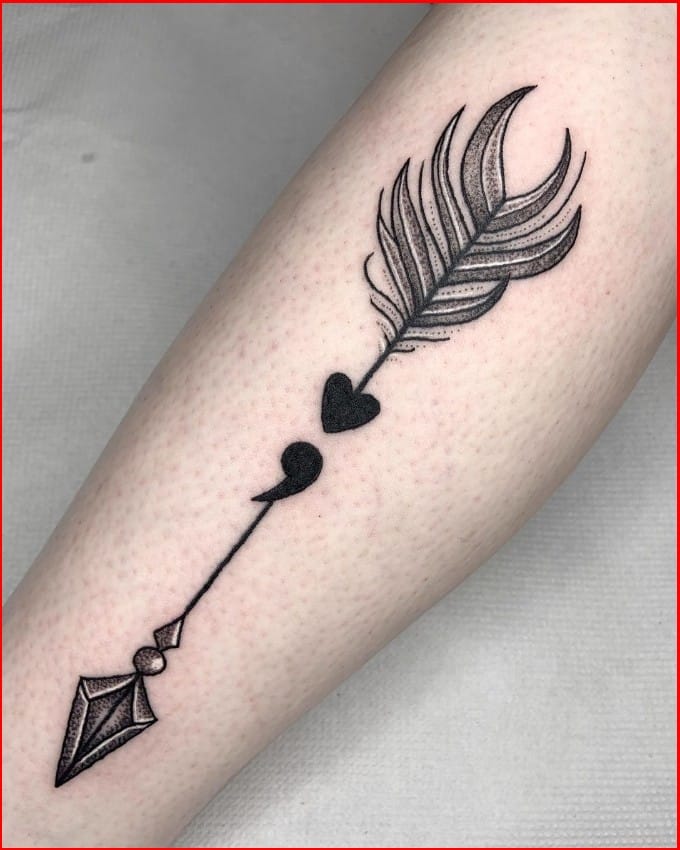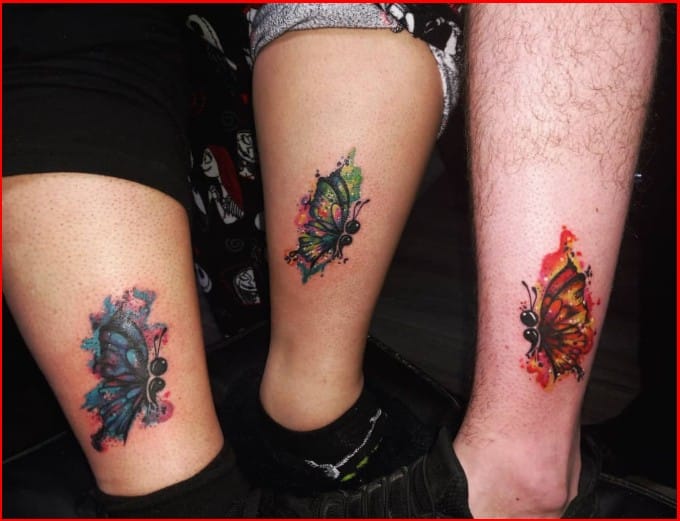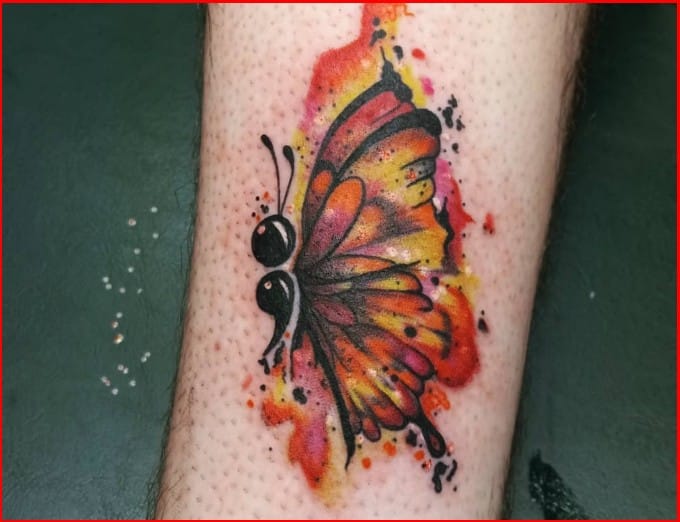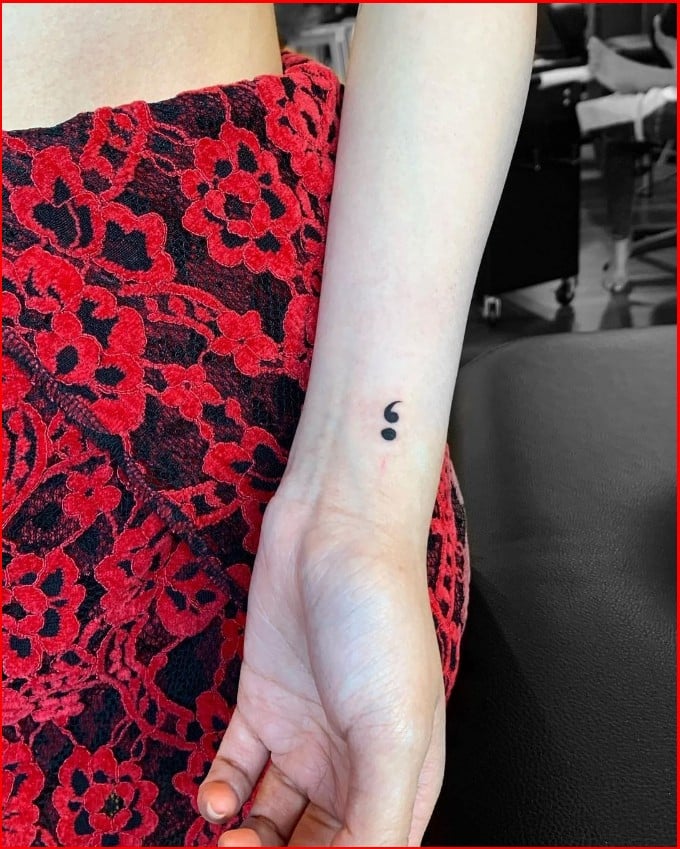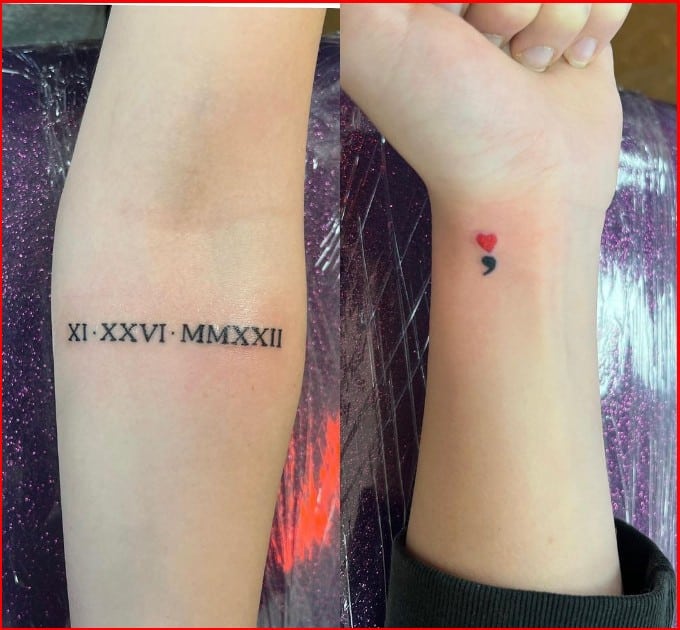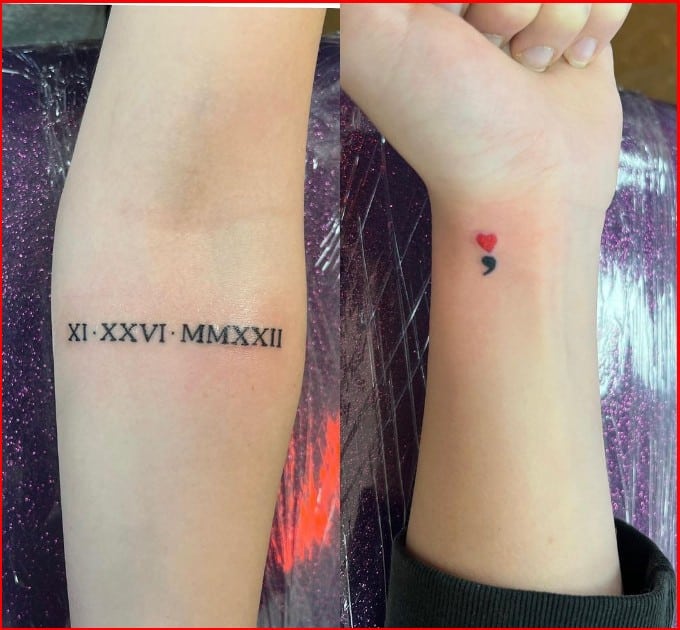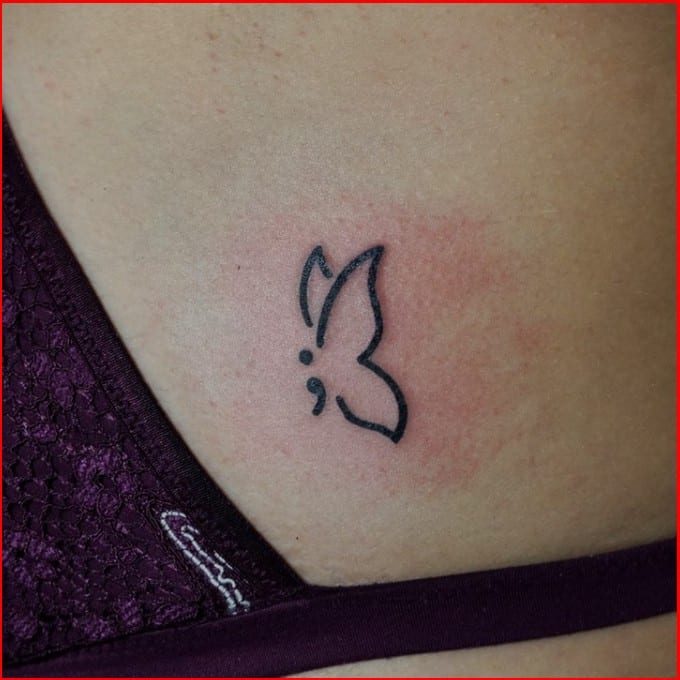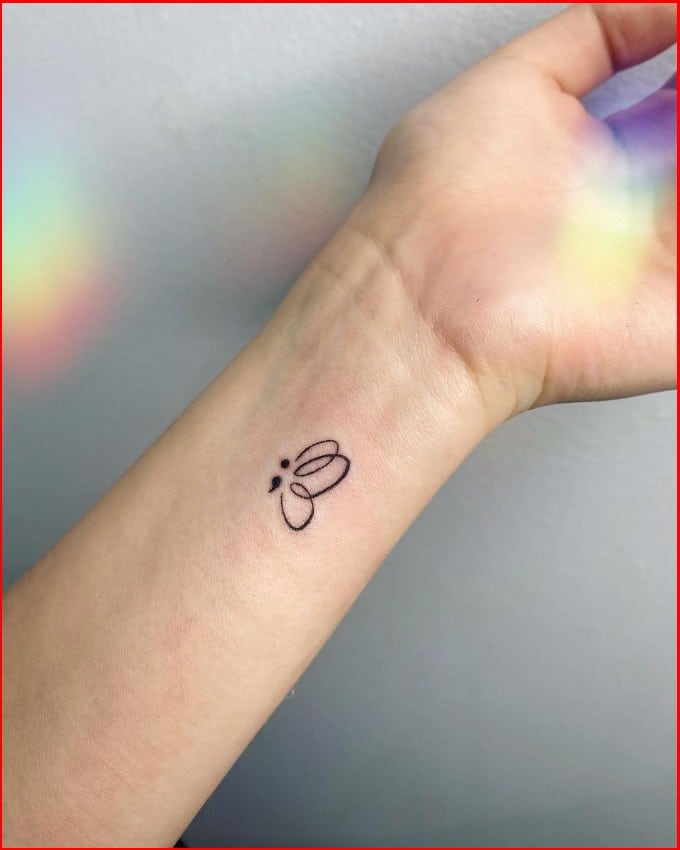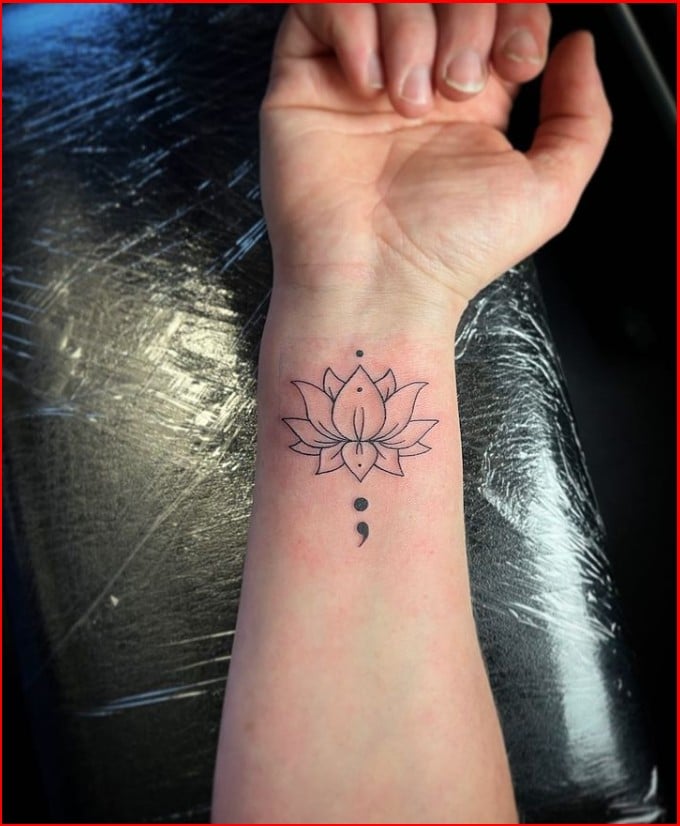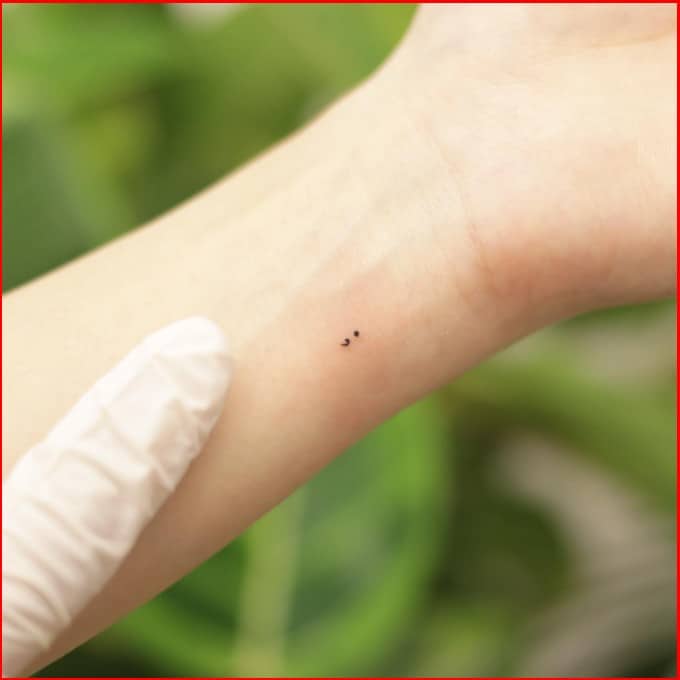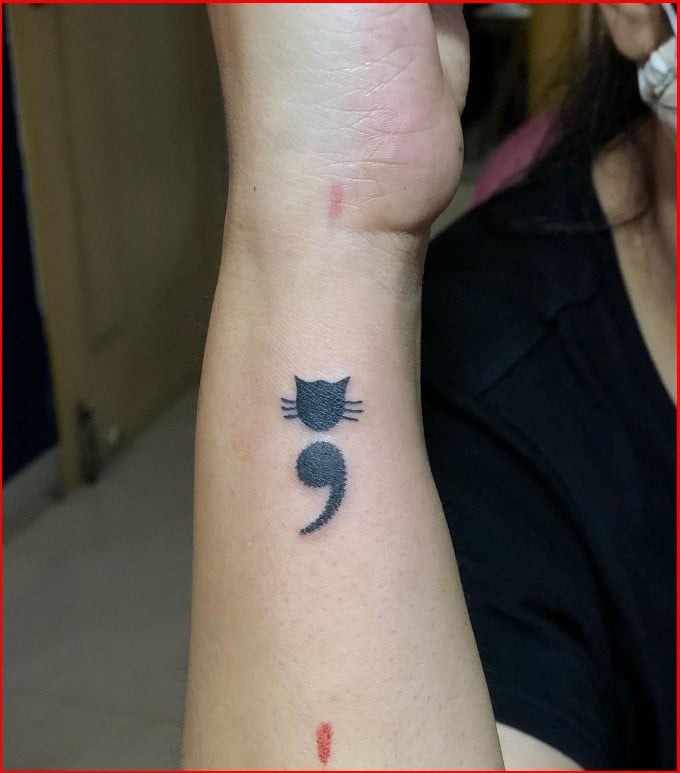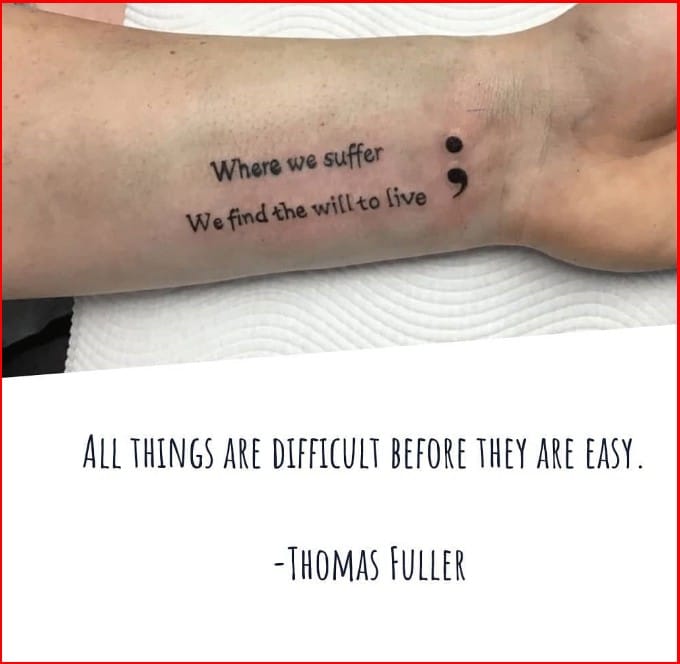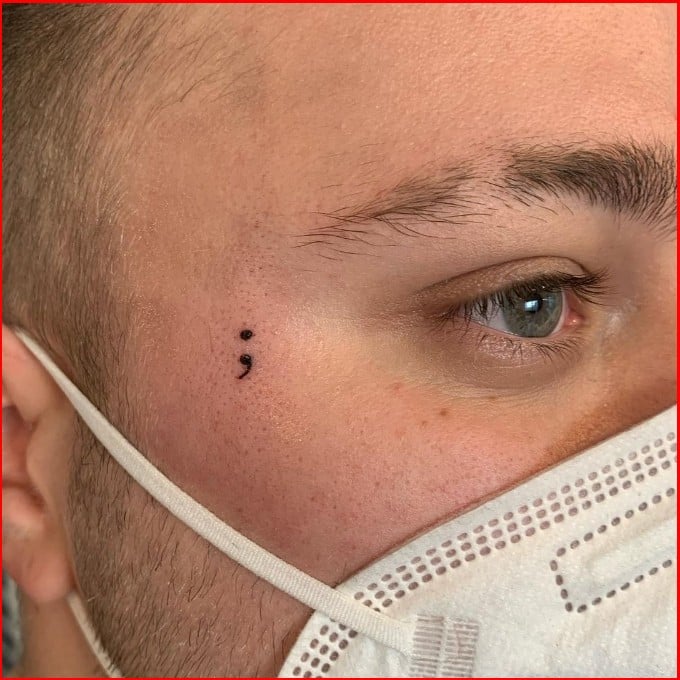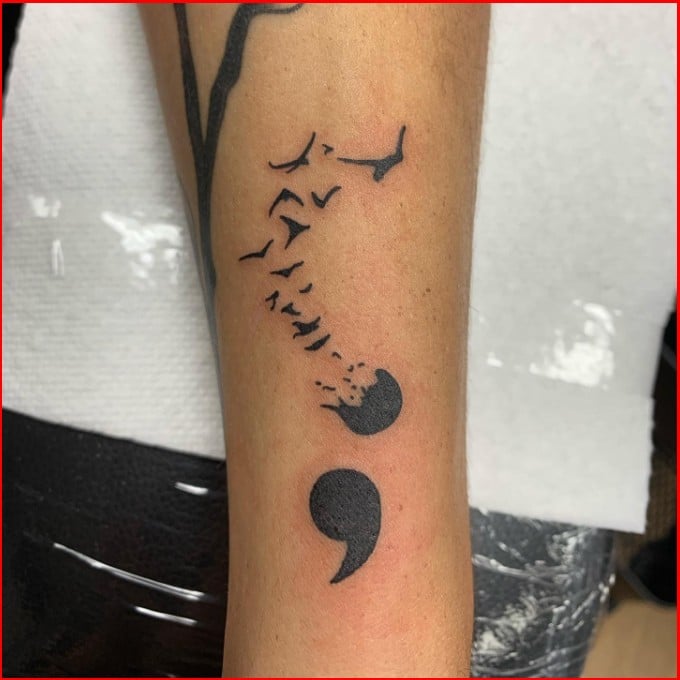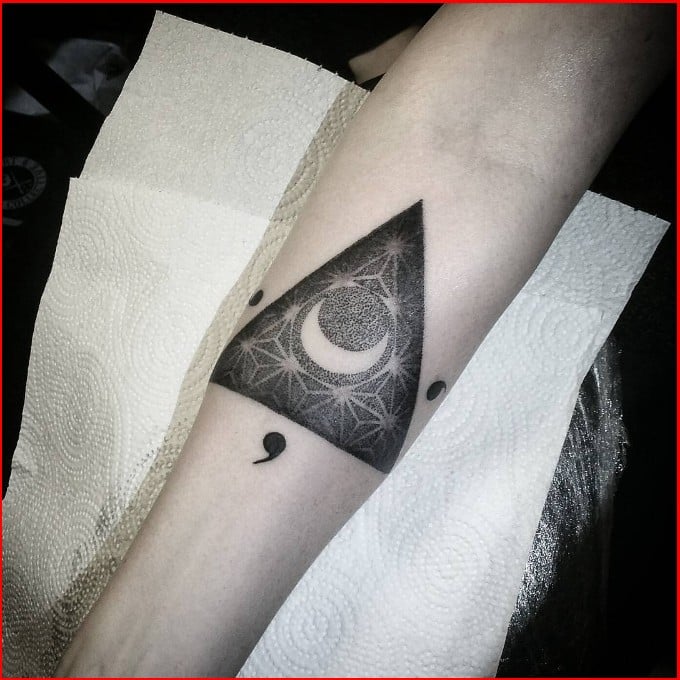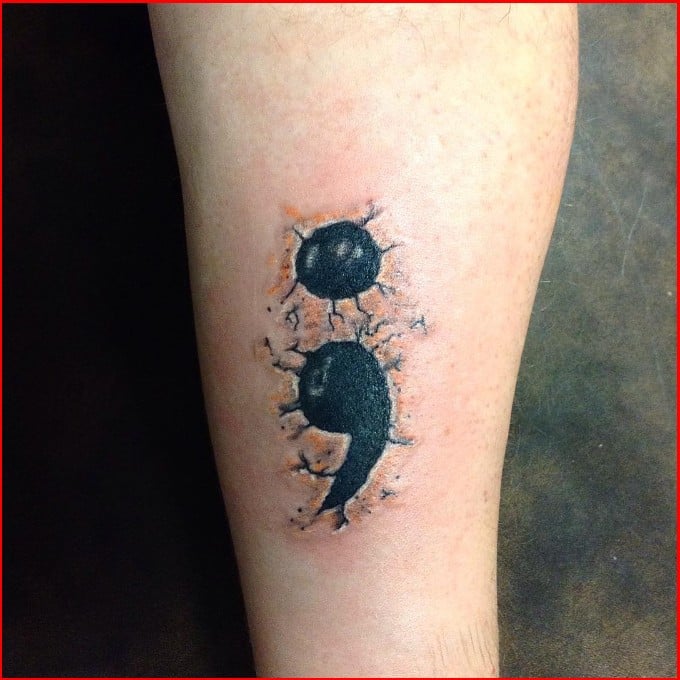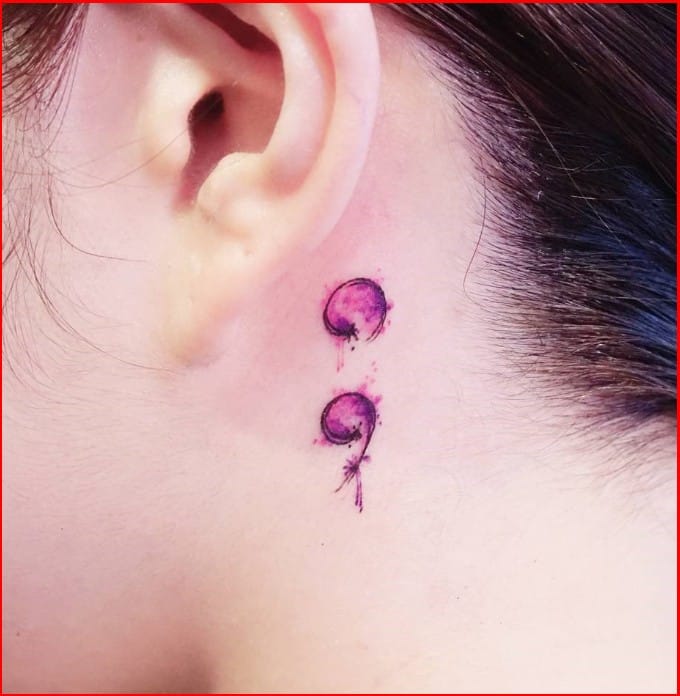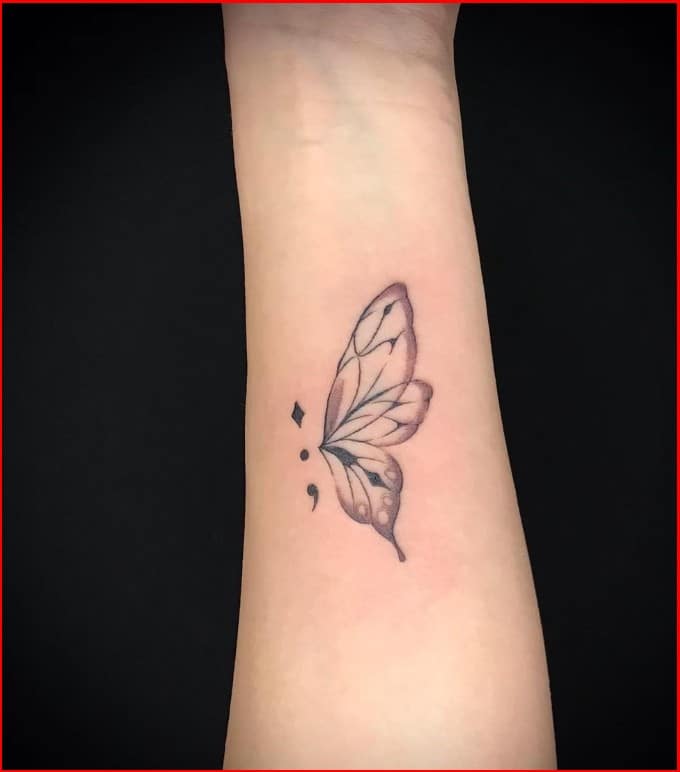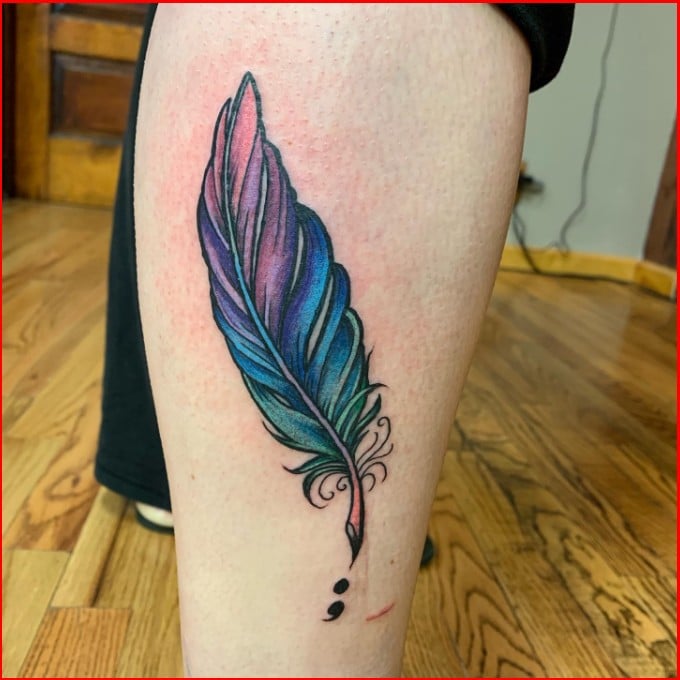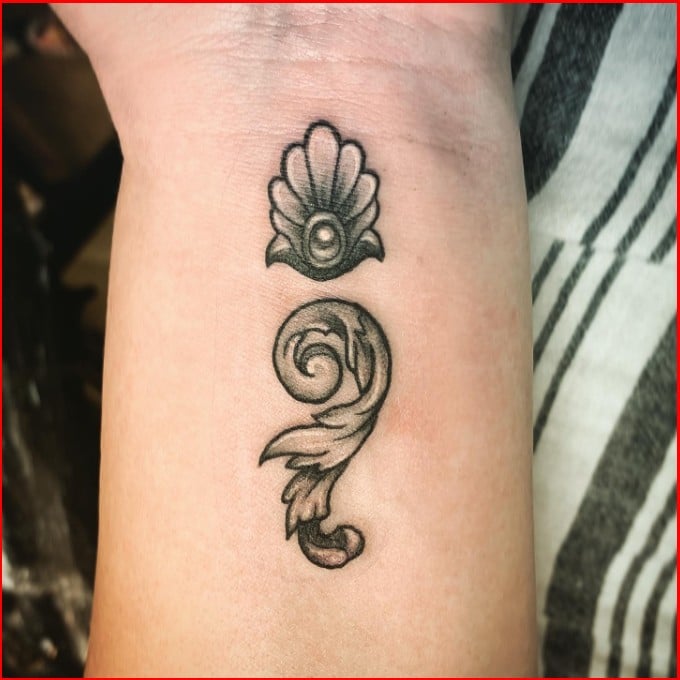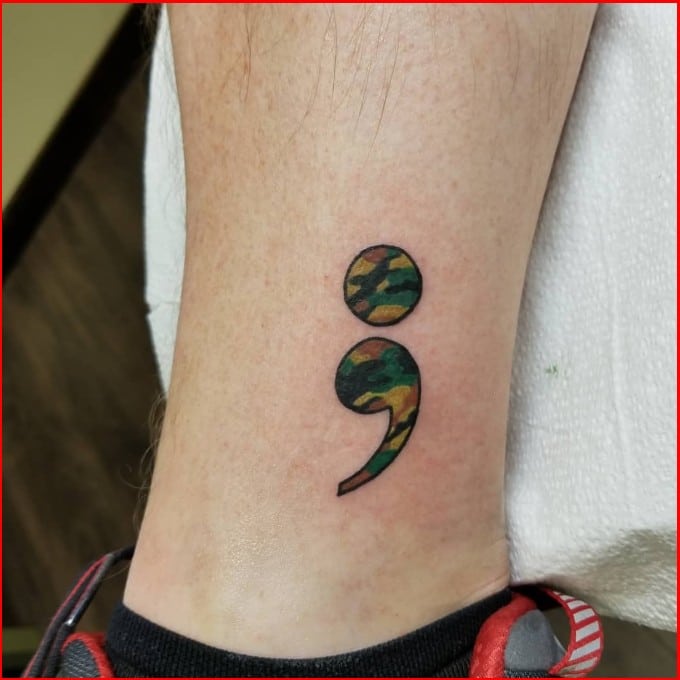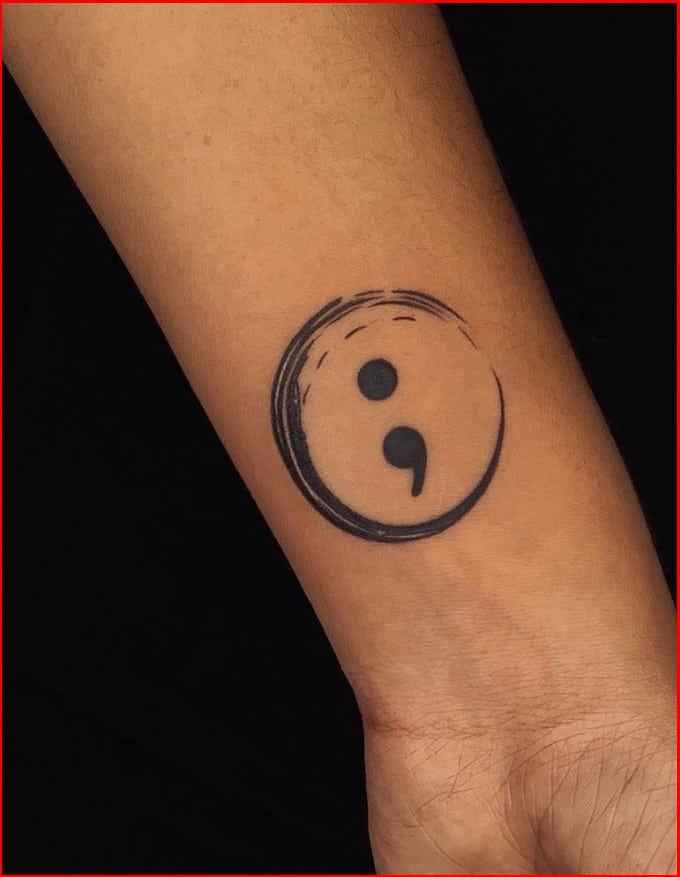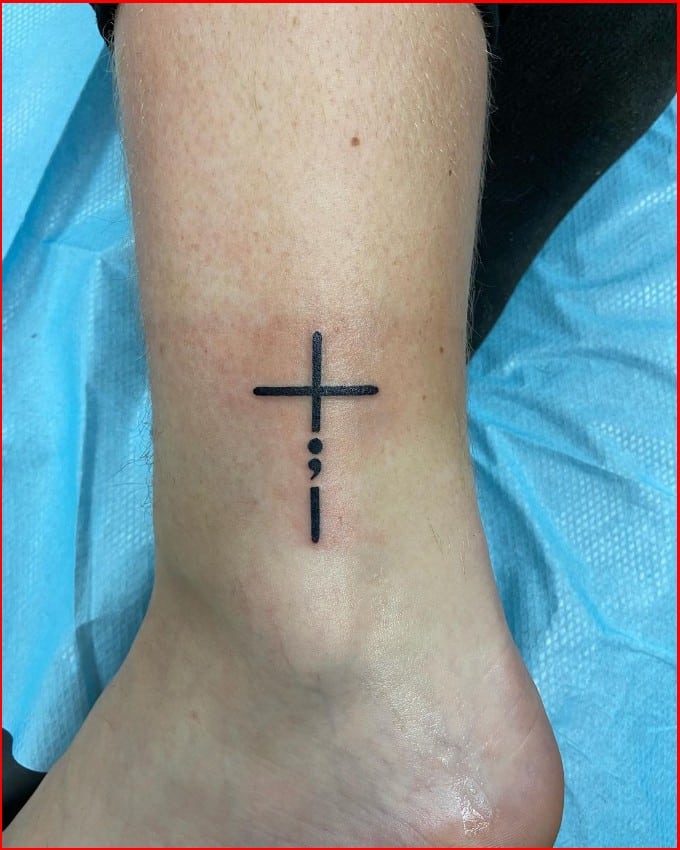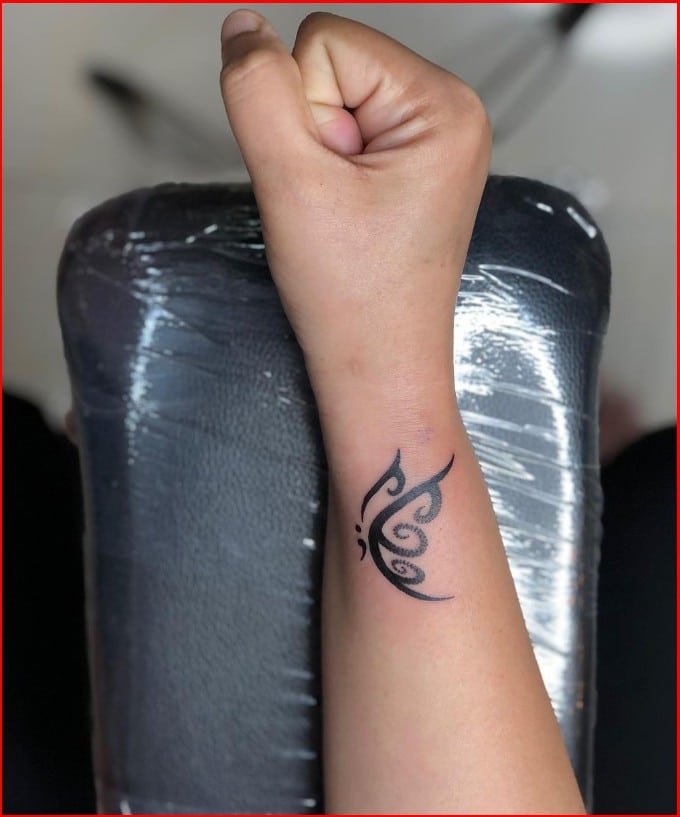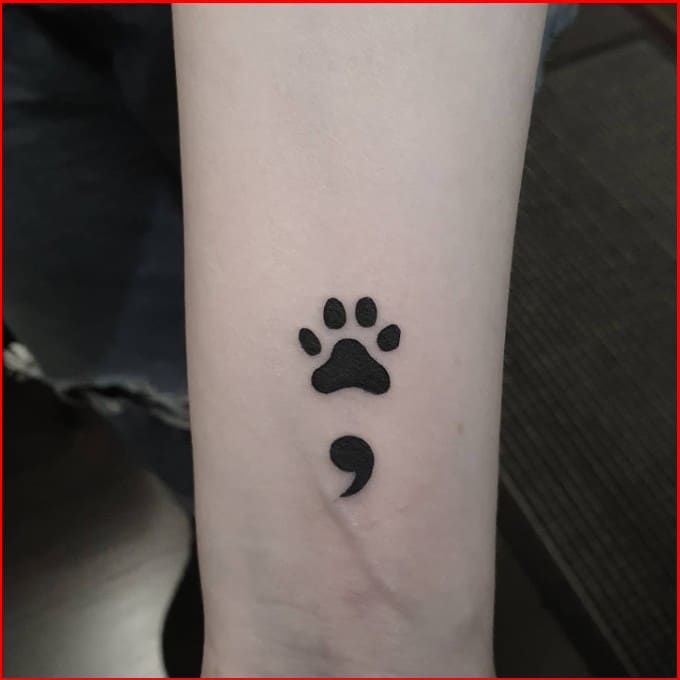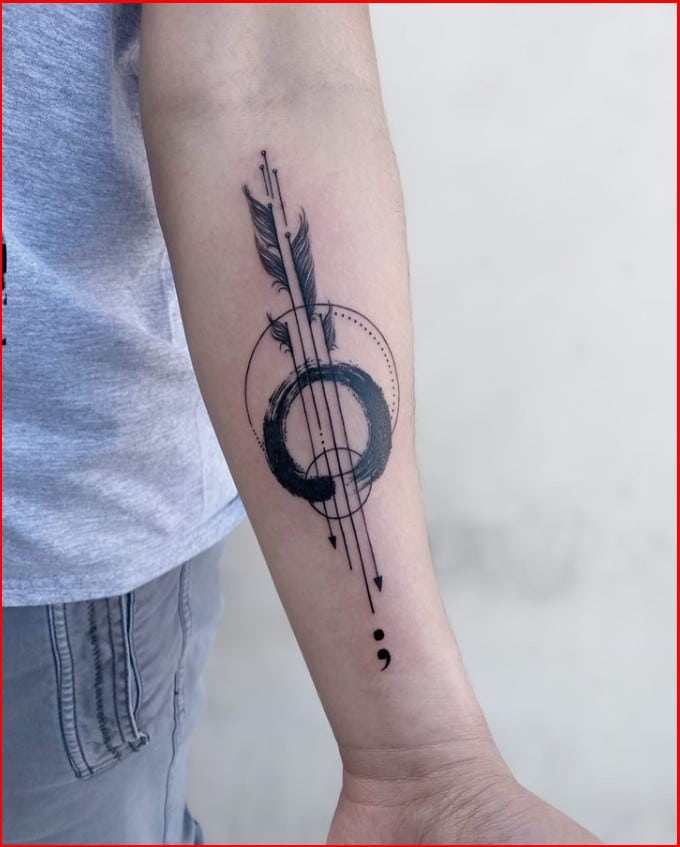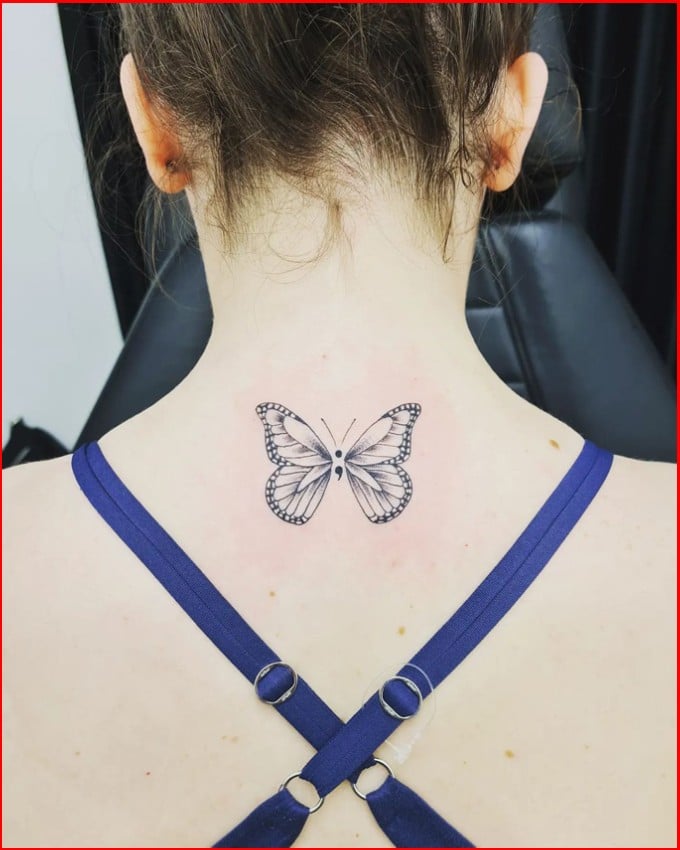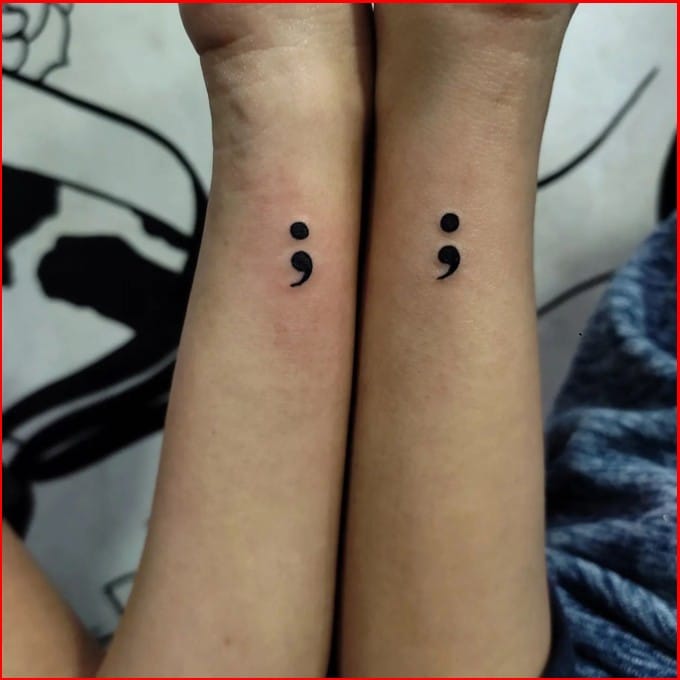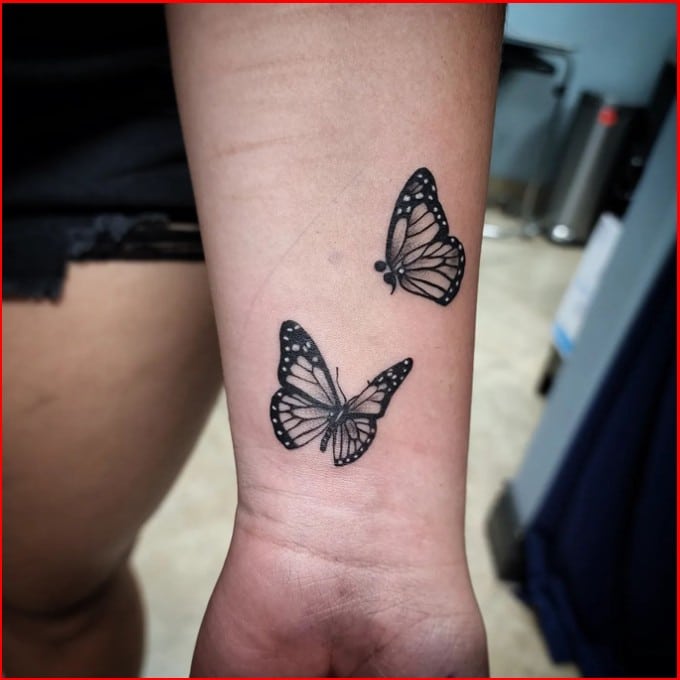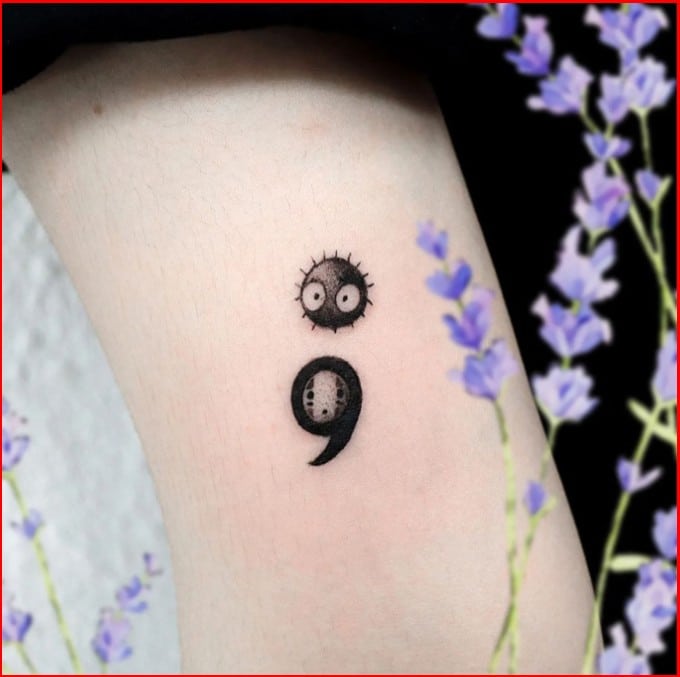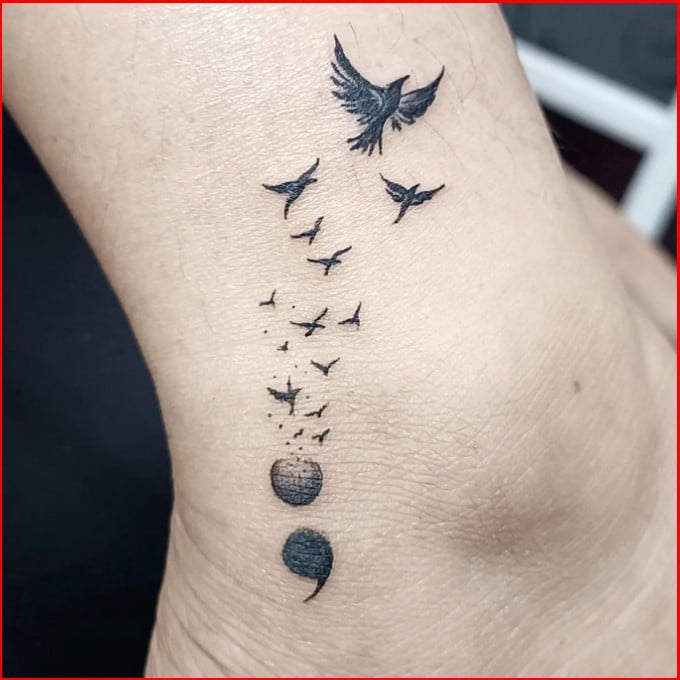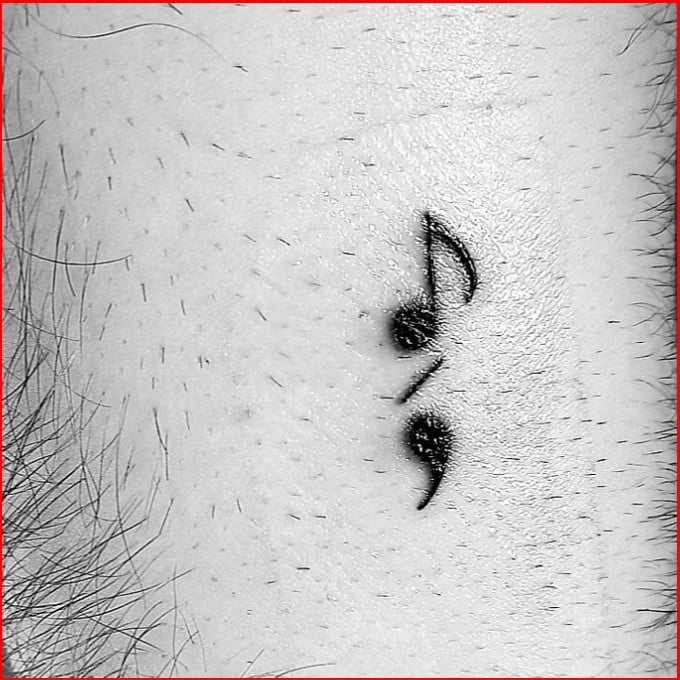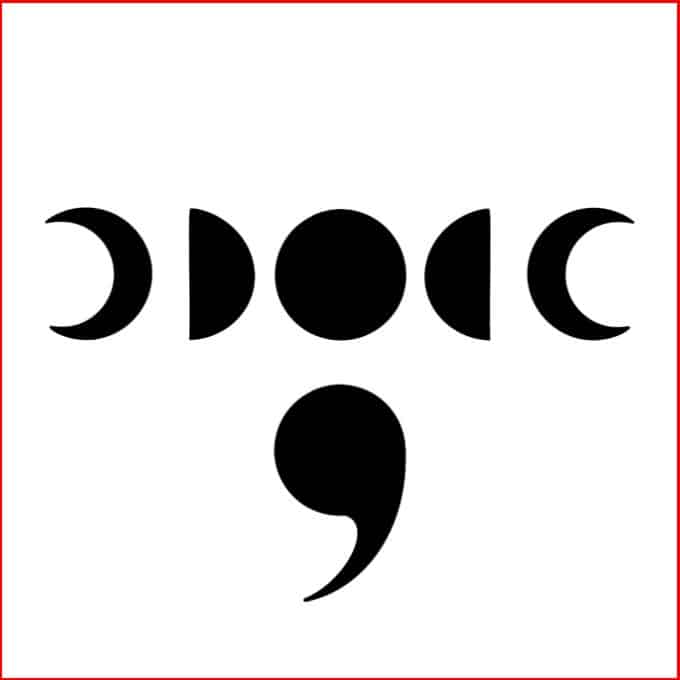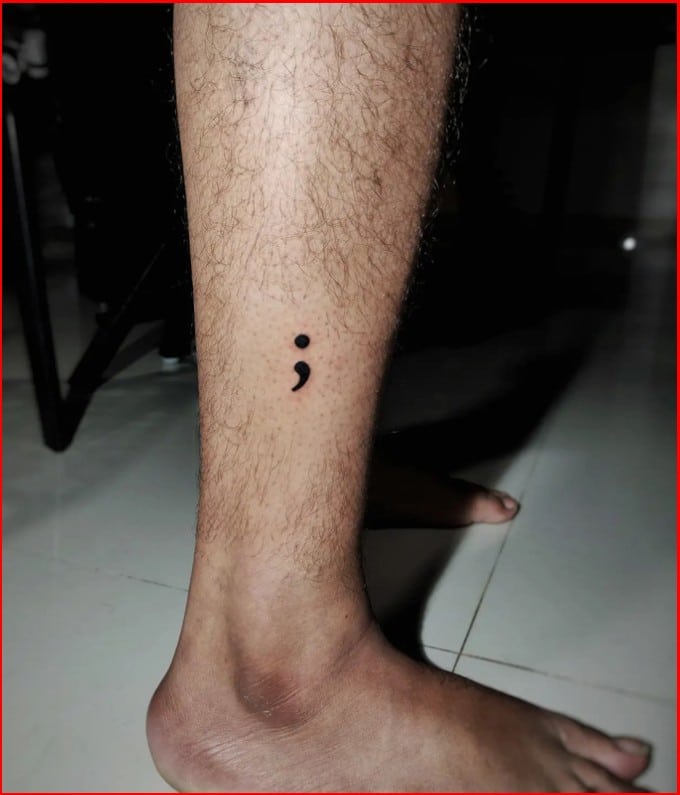 Read More about Semicolon Here. 
People Also asked for : 
What does a semicolon butterfly tattoo mean?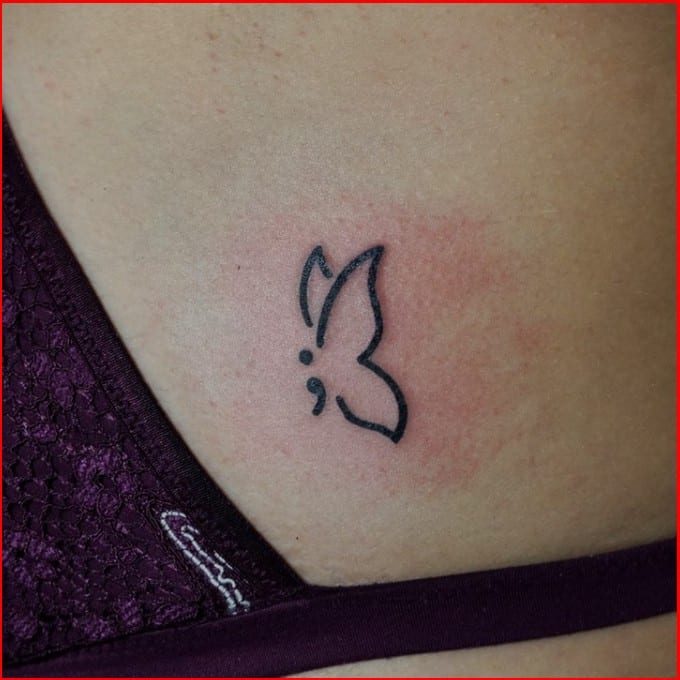 There is a deep meaning behind the semicolon butterfly tattoo. The semicolon represents the idea of continuation, that a person has chosen to continue living, despite facing difficulties and struggles and challenges that come in life, such as mental health issues, suicide, and depression.
On the other hand, a butterfly is a symbol of hope and a new beginning. Butterflies are known for their beautiful and graceful appearance. Butterflies also represent feminism.
When both are combined, it represents that no matter how dark or difficult the situation may seem, you must continue your journey with hope. And you will come out on the other side transformed and renewed.