Patchwork Tattoos – Creative Tattoo Designs and Ideas For Men & Women. 
Patchwork tattoos: Patchwork tattoos have gained immense popularity among people. It is a new trend of tattoos that is very unique and stylish. It is a very new concept of tattoo design and people are loving it. It is like many small tattoos inked together but are not connected to each other. Celebrities like Miley Cyrus, Justin Bieber, and many more have also tried these patchwork tattoos and fans loved their choice. 
WHY DO PEOPLE CHOOSE PATCHWORK TATTOOS?
Most people choose patchwork tattoos to hide their body marks. The marks can be birthmarks, accidental scars, etc. This patchwork tattoo covers the entire area which you want to hide and it doesn't look odd. In fact, it looks cool, stylish, and very unique.
On the other hand, people also love to ink patchwork tattoos to look trendy, cool, and stylish. This tattoo work makes them stand out from the crowd, which it means makes them unique.
PATCHWORK TATTOO IDEAS
You are free to choose any design for your patchwork tattoos. You must ensure that all the designs are in small sizes. Patchwork tattoos consist of many small-size tattoos inked together but are not connected to each other. On the basis of placement, you can categorize it into these types:
Patchwork forearm tattoos: In this style, your whole forearm is covered with small cute, and unique different tattoos. This is the best placement for patchwork tattoos.
Patchwork arm tattoos: In this style, your whole arm is inked with cool and stylish minimal-size tattoos. You can also extend it to the forearm and cover your full hand. Covering your full hand with patchwork tattoos is in trend nowadays.
Patchwork leg tattoos: Go for the thigh and the calf area, if you are thinking about getting patchwork tattoos on your legs. It will be less painful because the skin is thick and only a few nerves are present here.
Patchwork back tattoos: If you want to stand out from the crowd, then a patchwork tattoo is the best choice. It makes you unique and if a patchwork tattoo is inked on your back, it will add four moons to your personality. The back area is very large and you have got a large area for your creativity.
Patchwork chest tattoos: In this your entire chest is going to ink with trendy, cool, and stylish small tattoos. The selection of all tattoos is yours. Tattoos on the chest show that you are bold and brave.
PAINFUL OR NOT?
As compared to other tattoos it is going to be a little bit more painful because here many small tattoos are going to ink on your body. Thigh tattoos are the least painful because of their very thick skin and the number of nerves are very. The chest area is going to cause severe pain because it is very close to the ribs and the skin is very thin.
Tattoos on the forearm and arm cause low to moderate levels of pain. The skin is thick here and with very few nerves. Getting a tattoo on the back causes a very small amount of pain.
Now here is a Patchwork tattoos gallery shown below: Please take a look and select your next tattoo.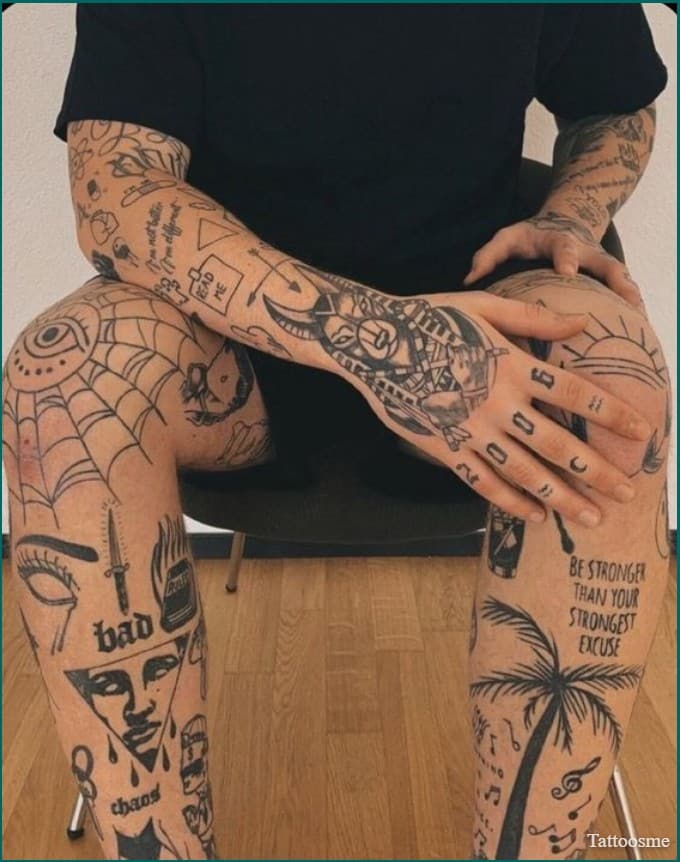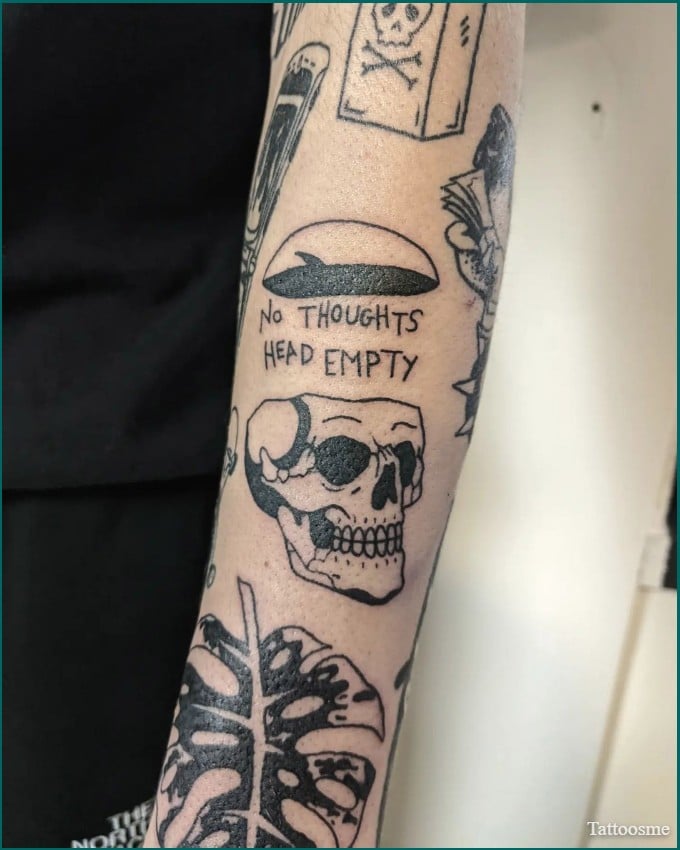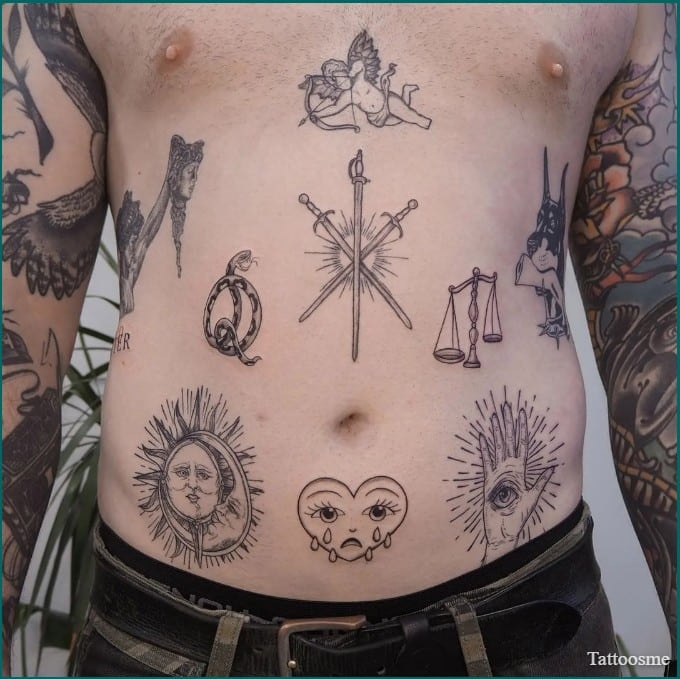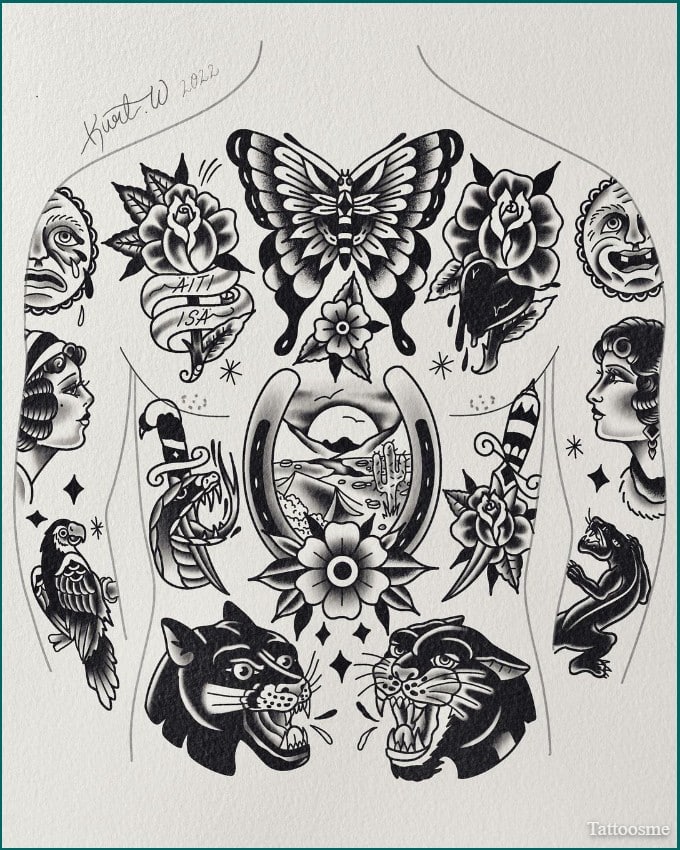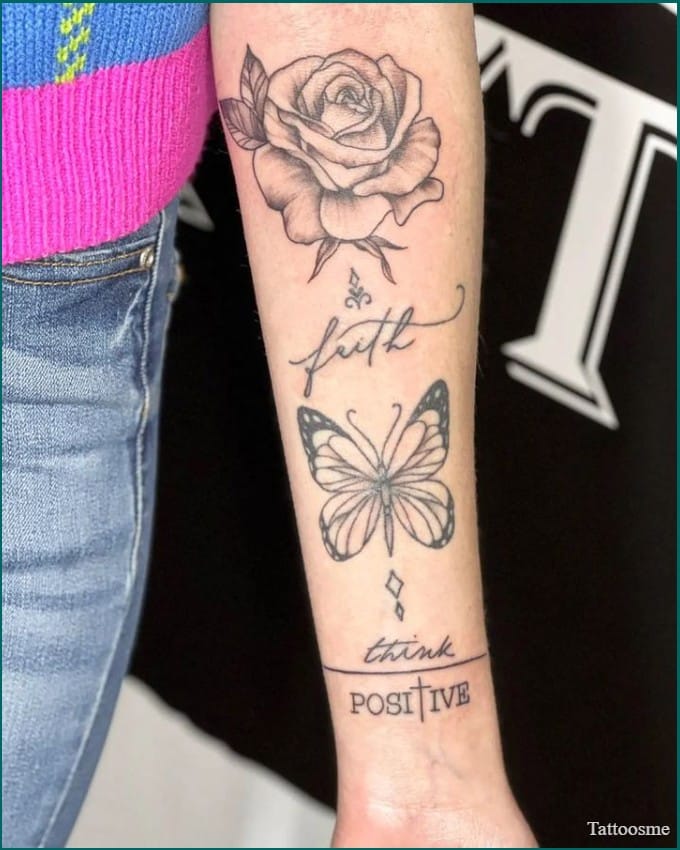 Check Out More Beautiful butterfly tattoos here.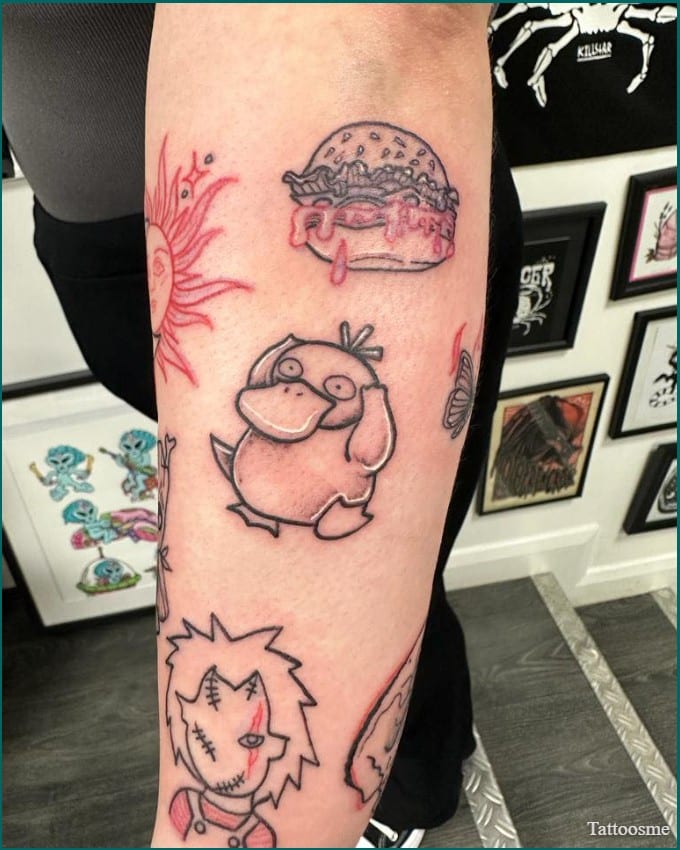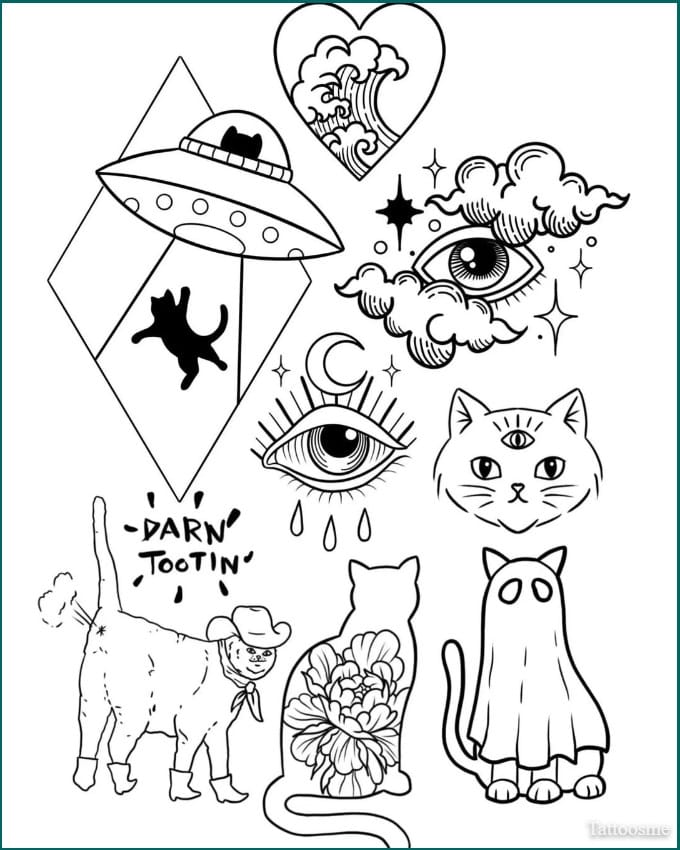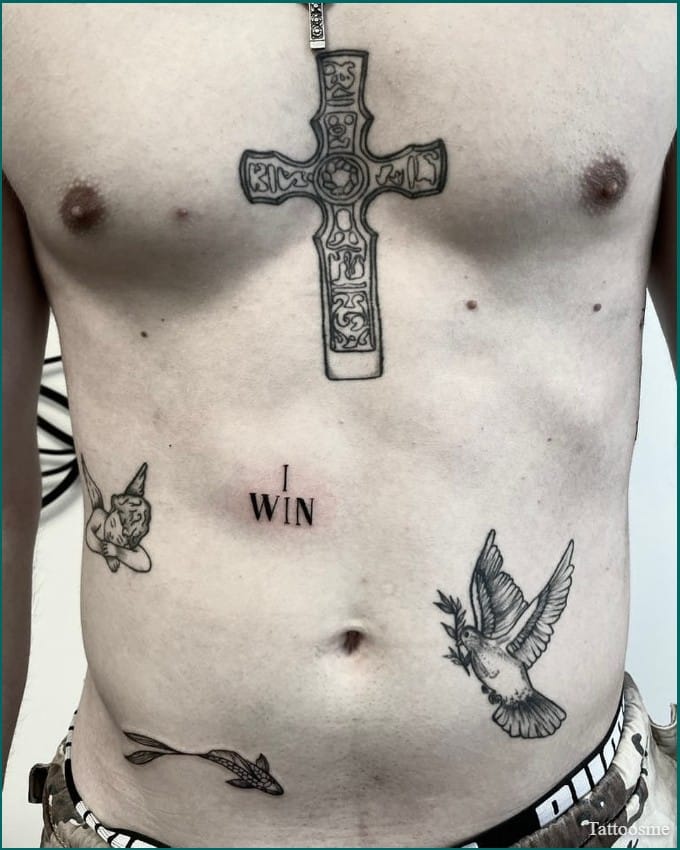 Check Out More Best cross Tattoos Here.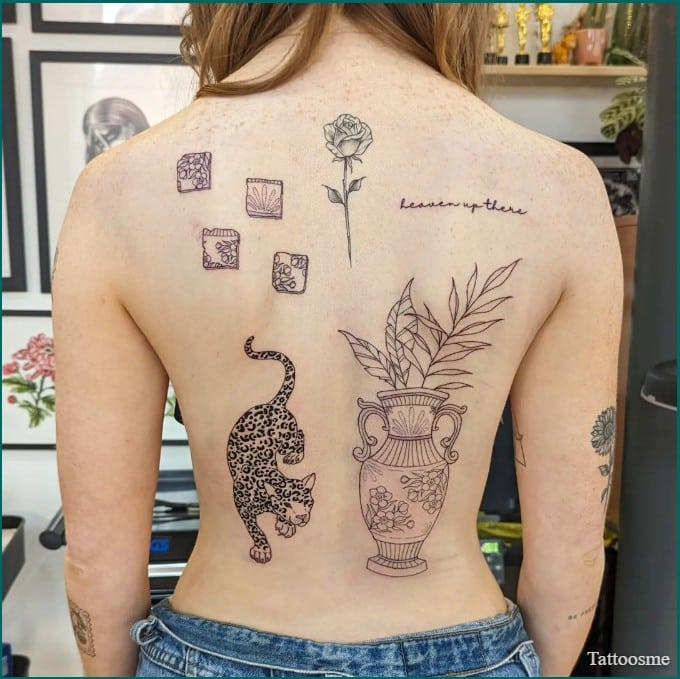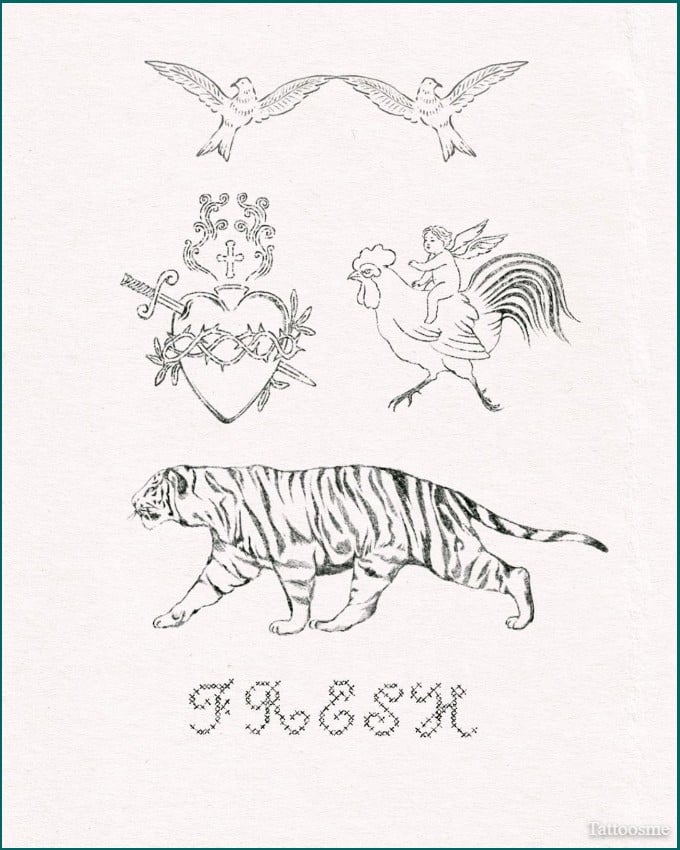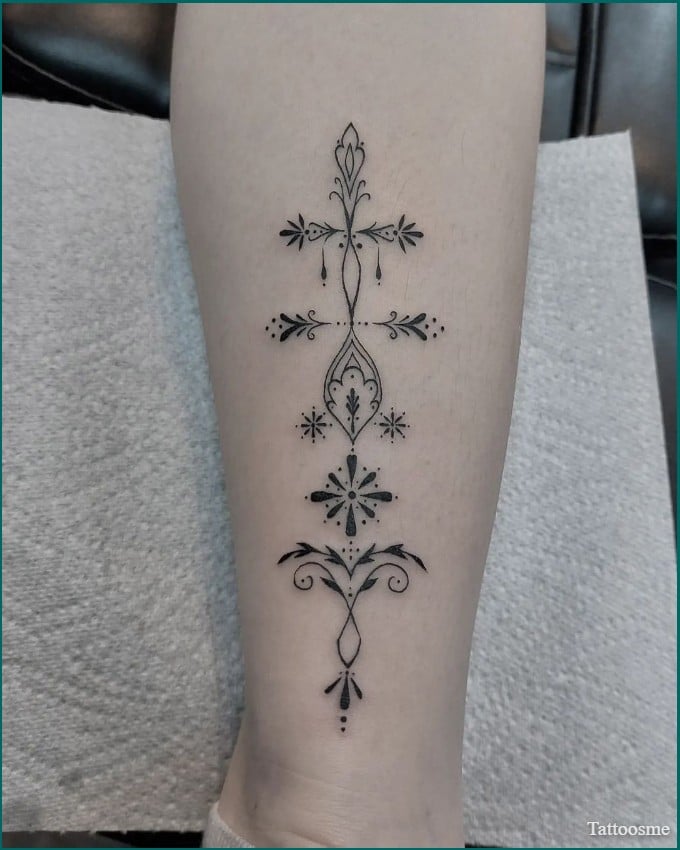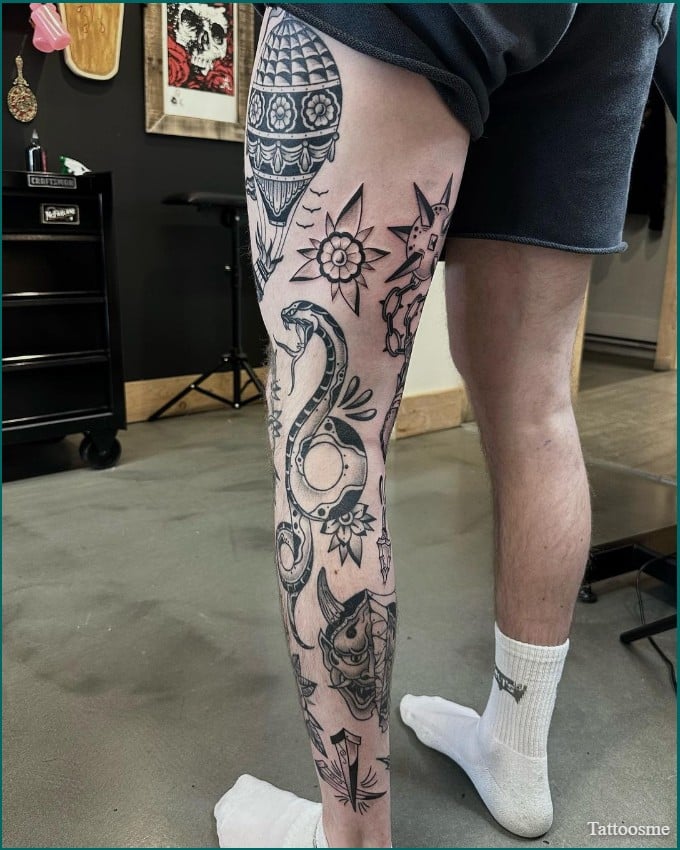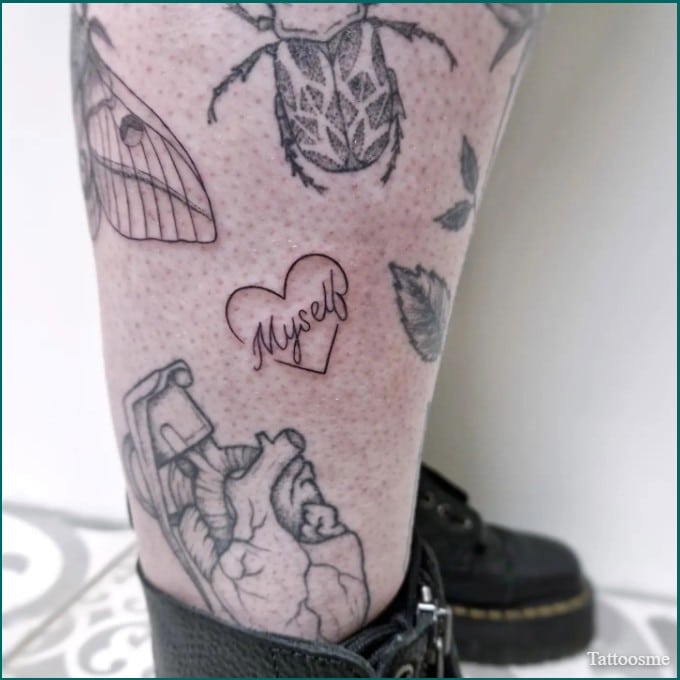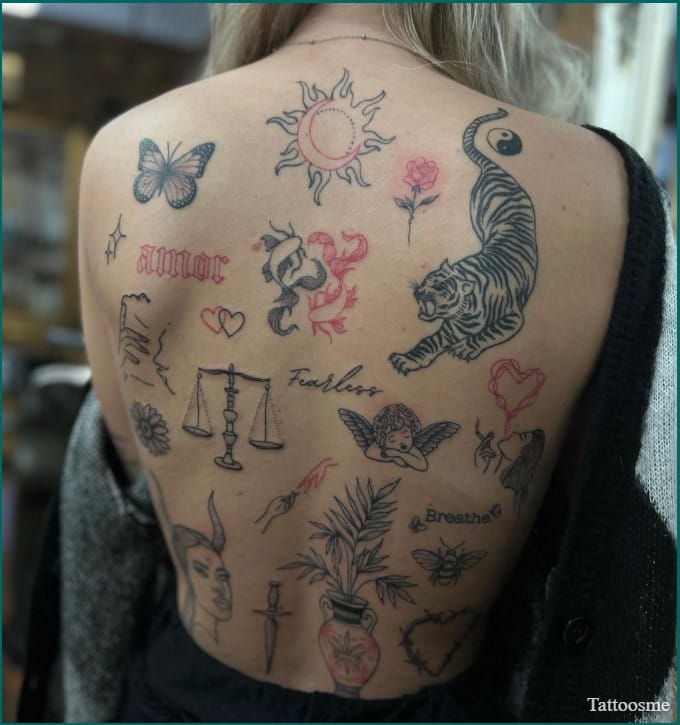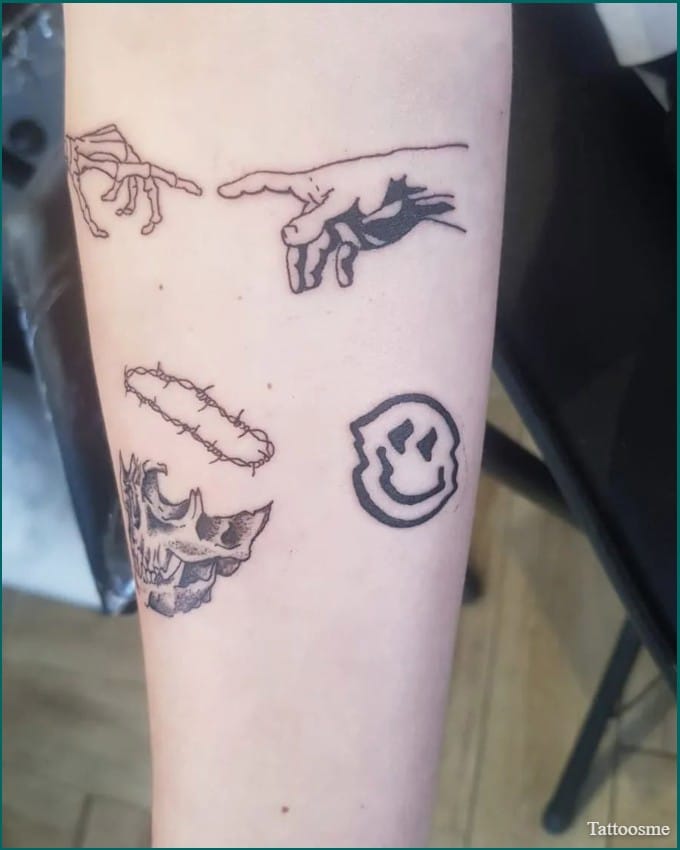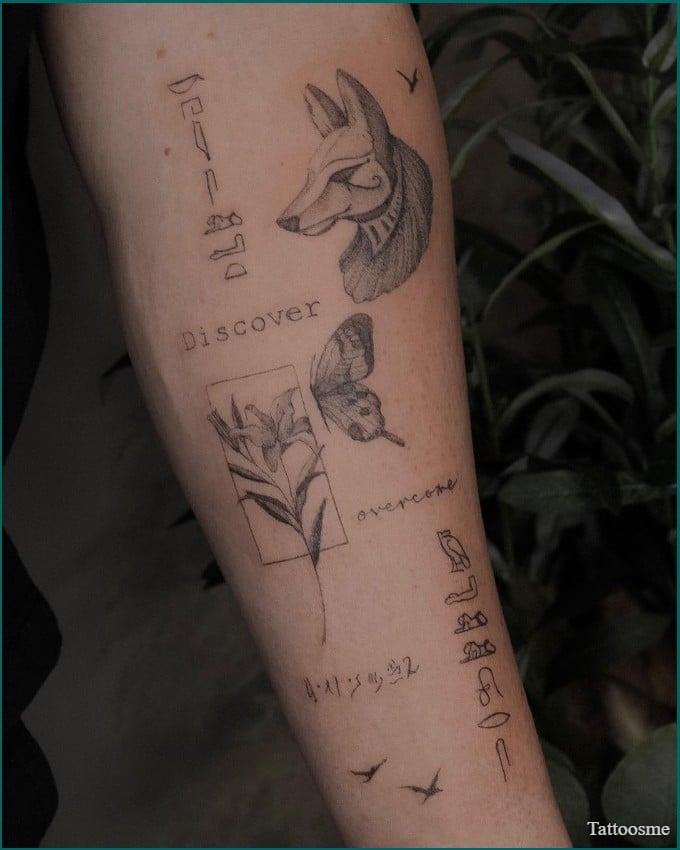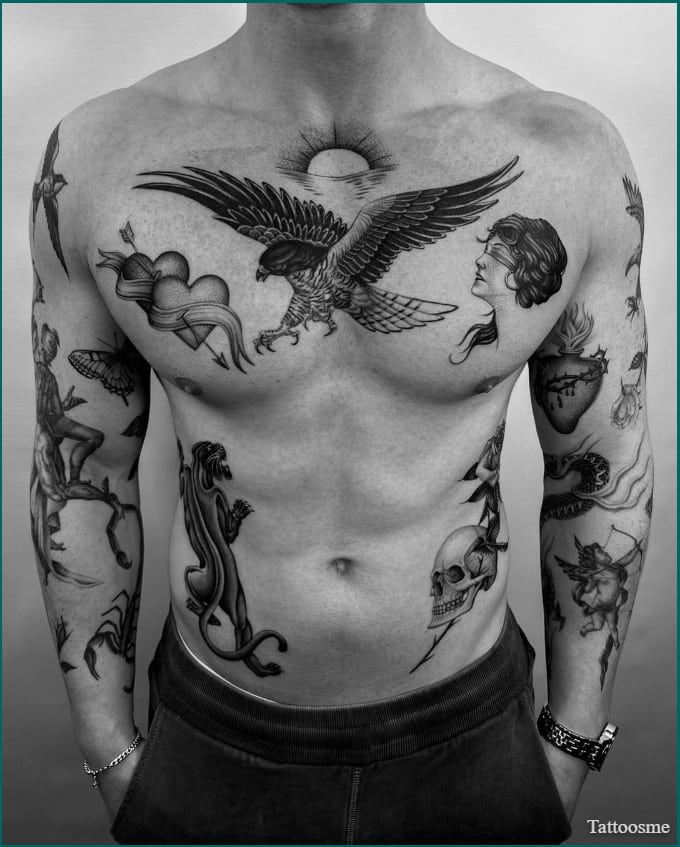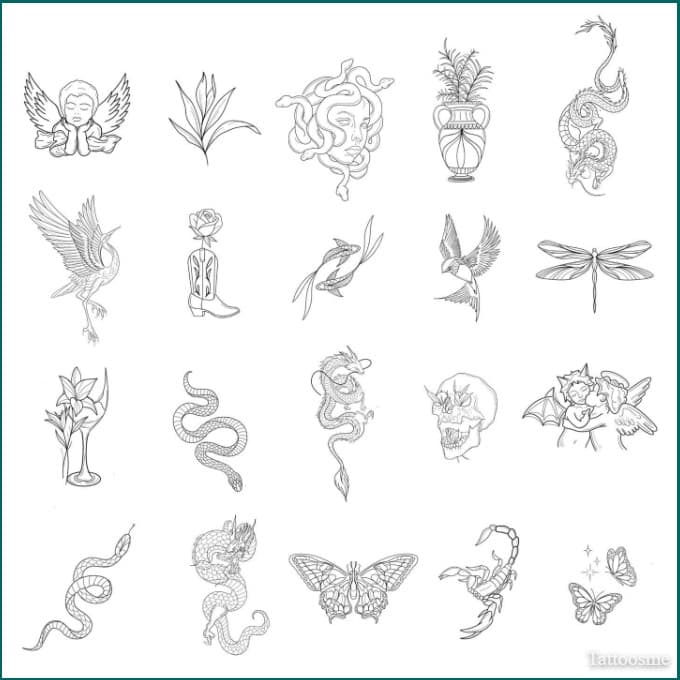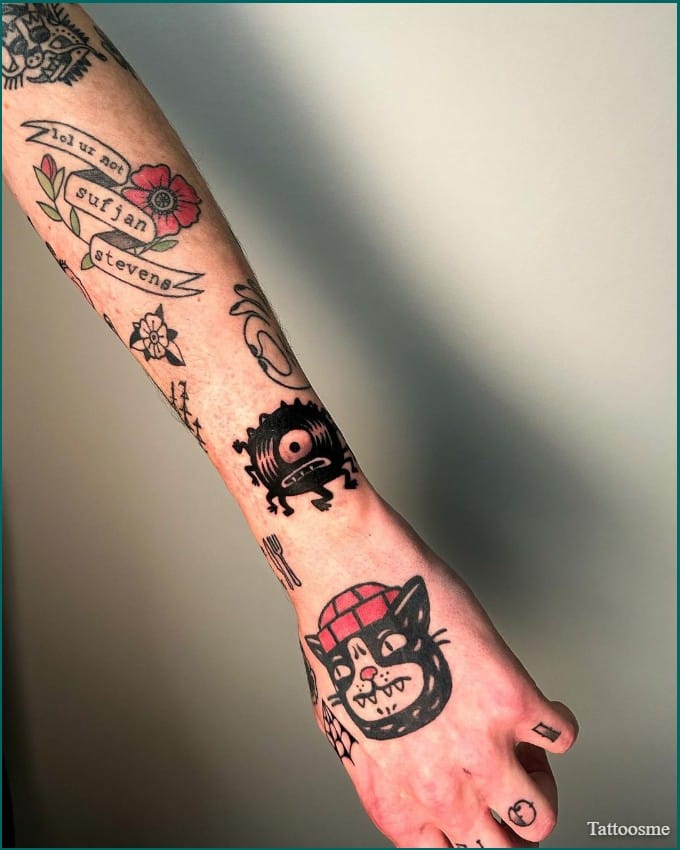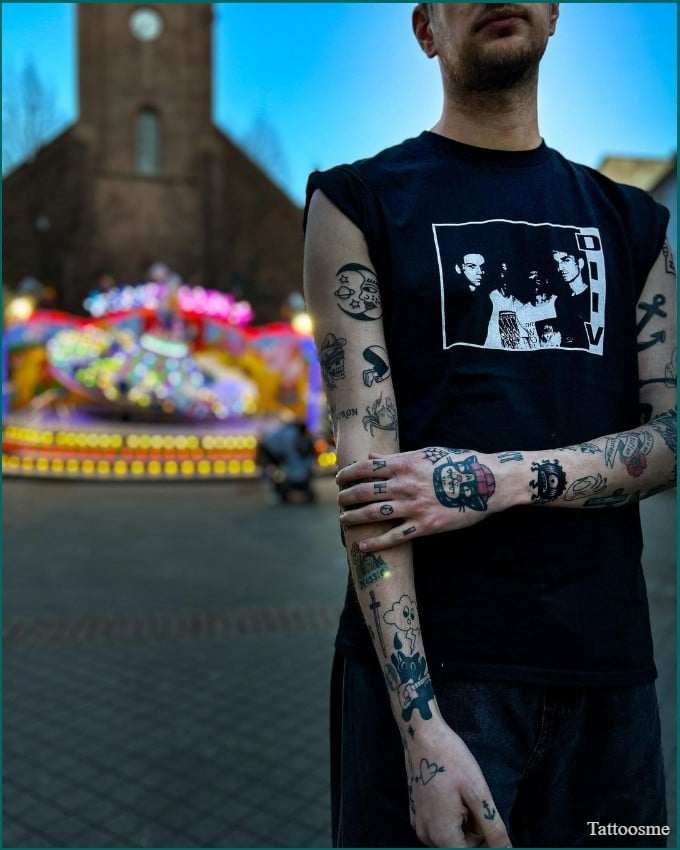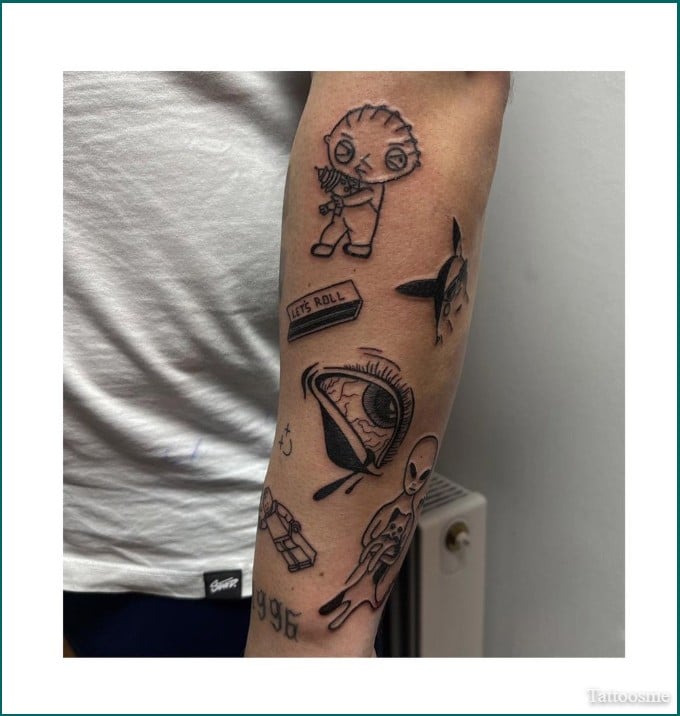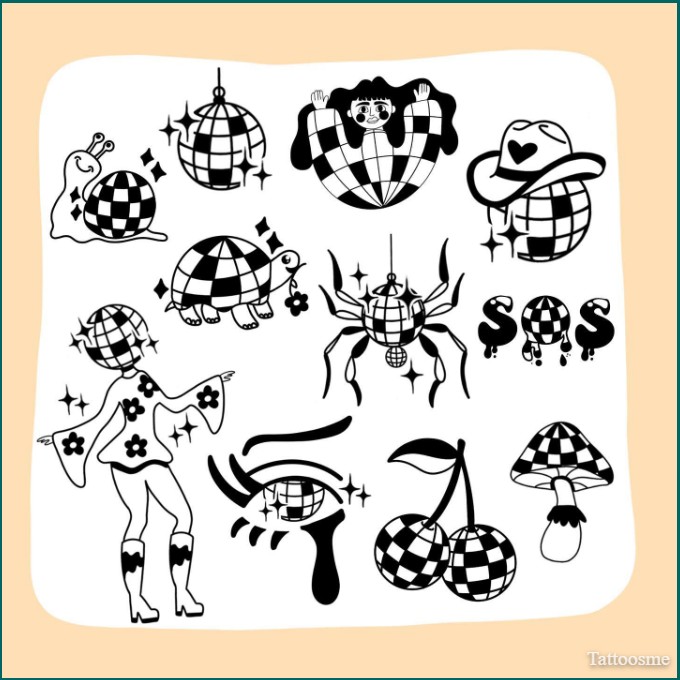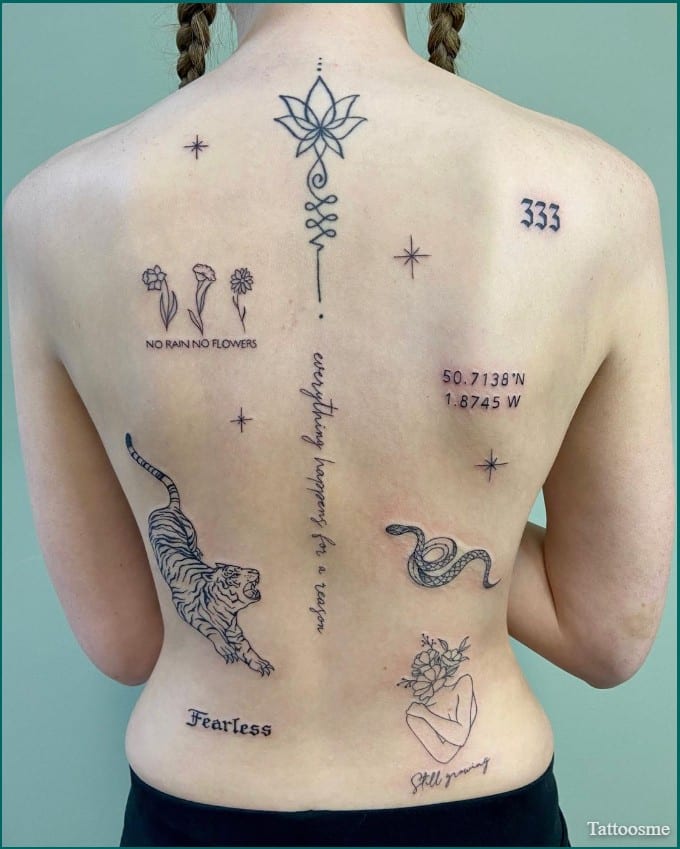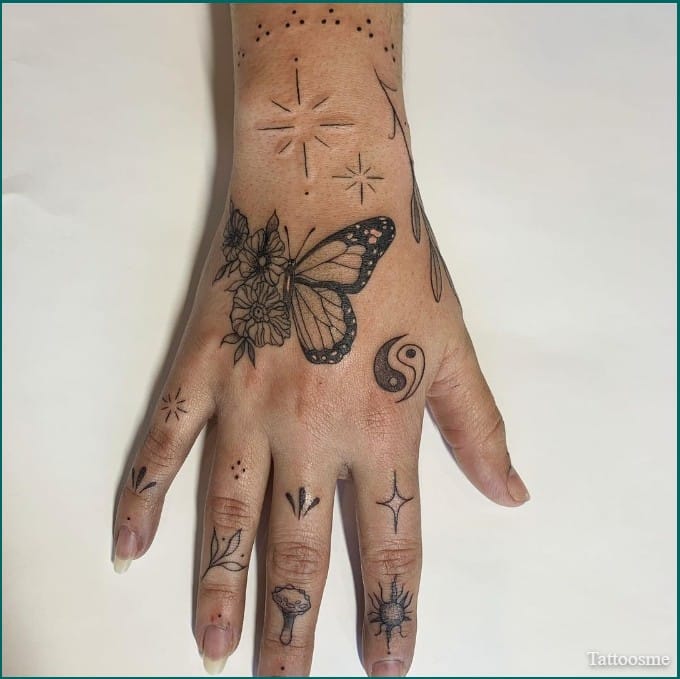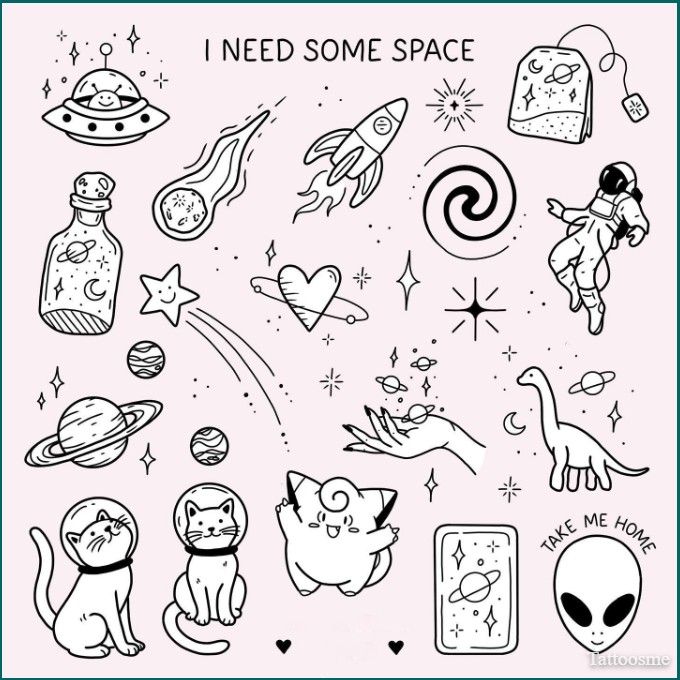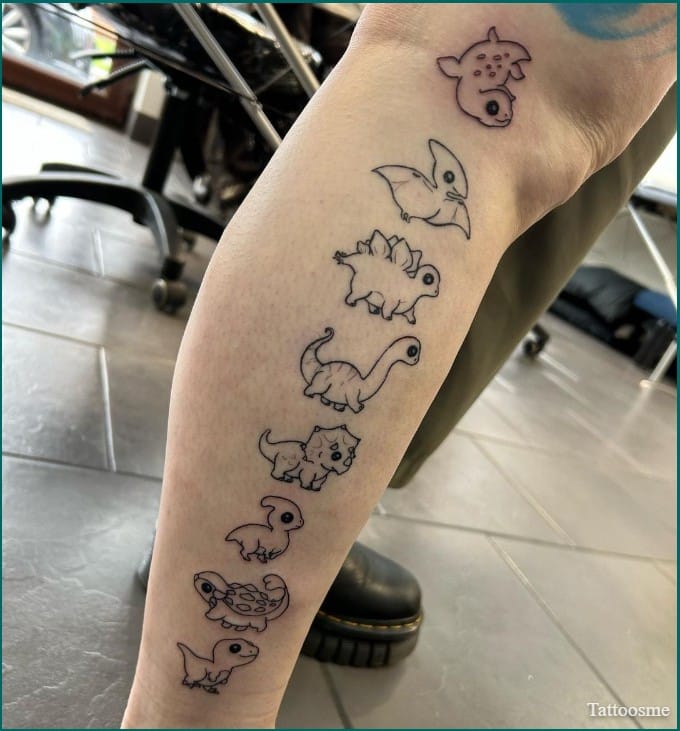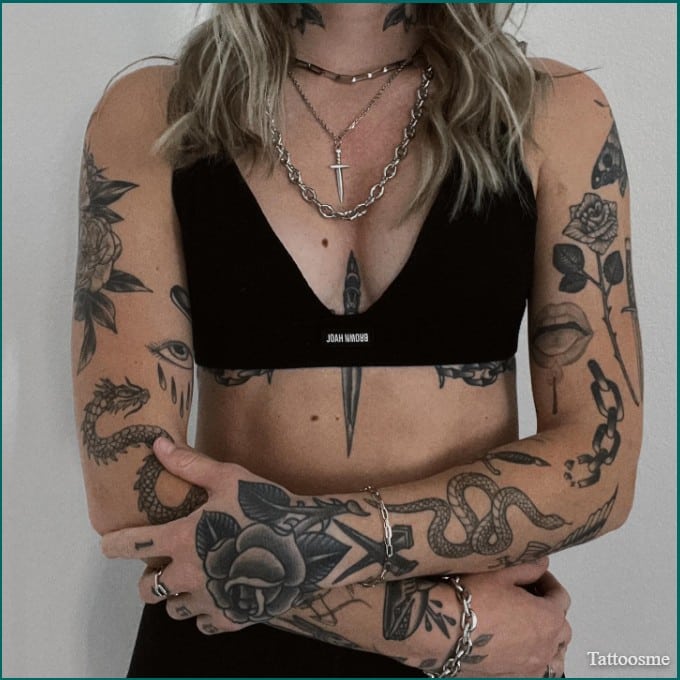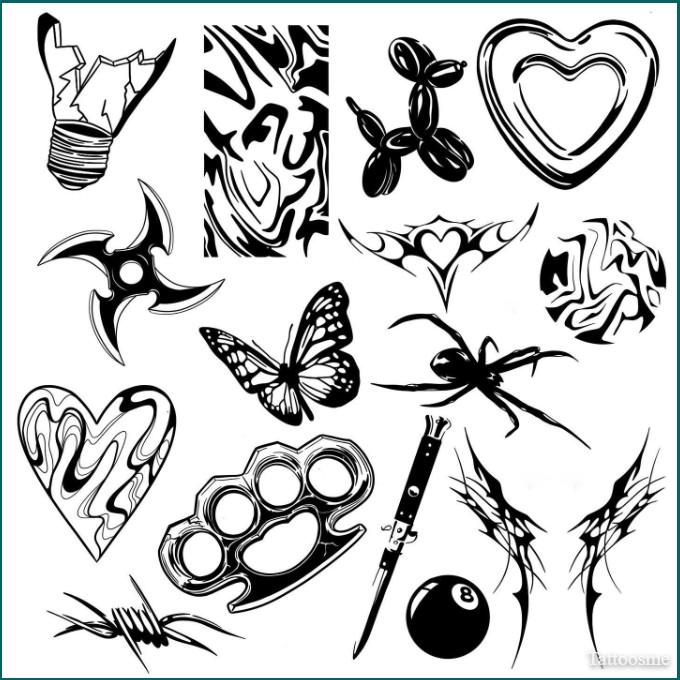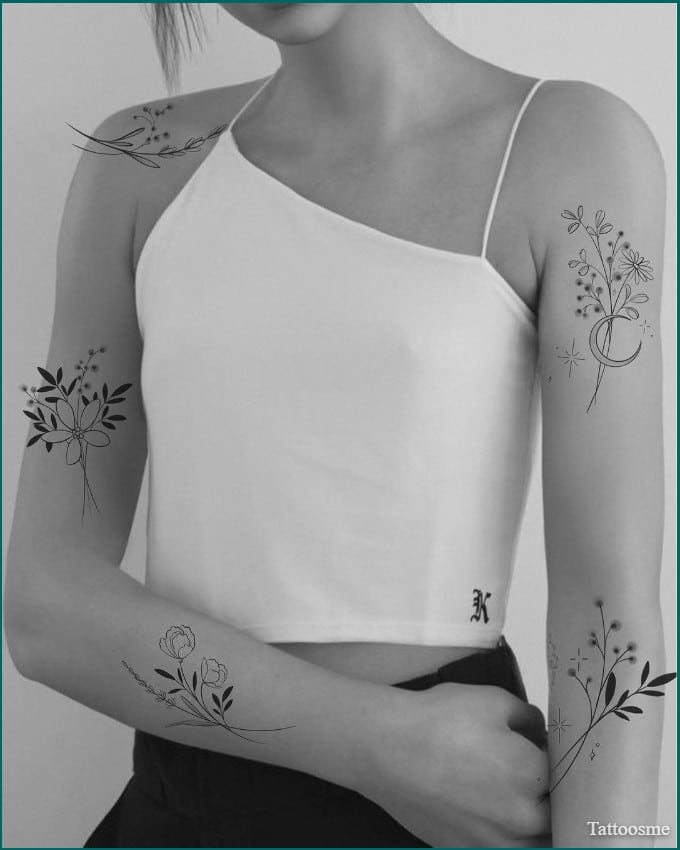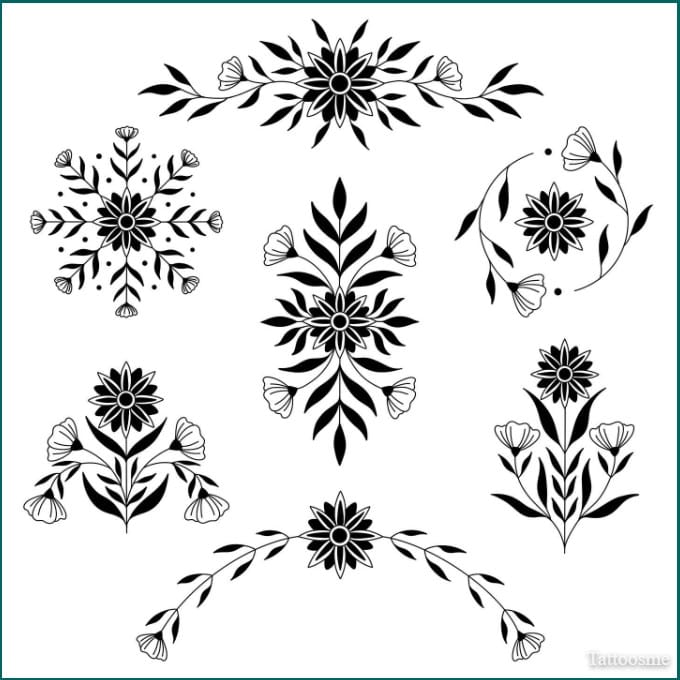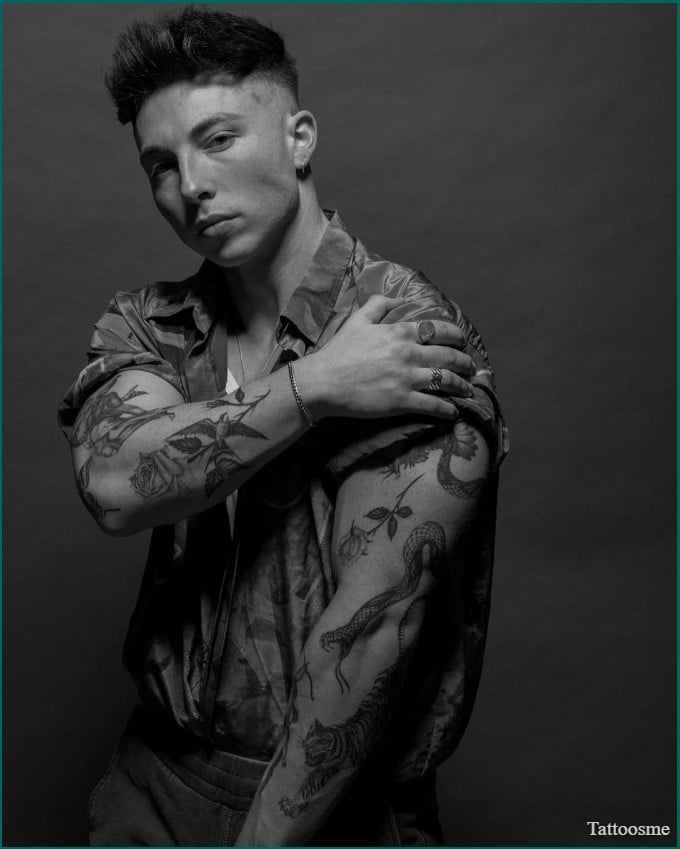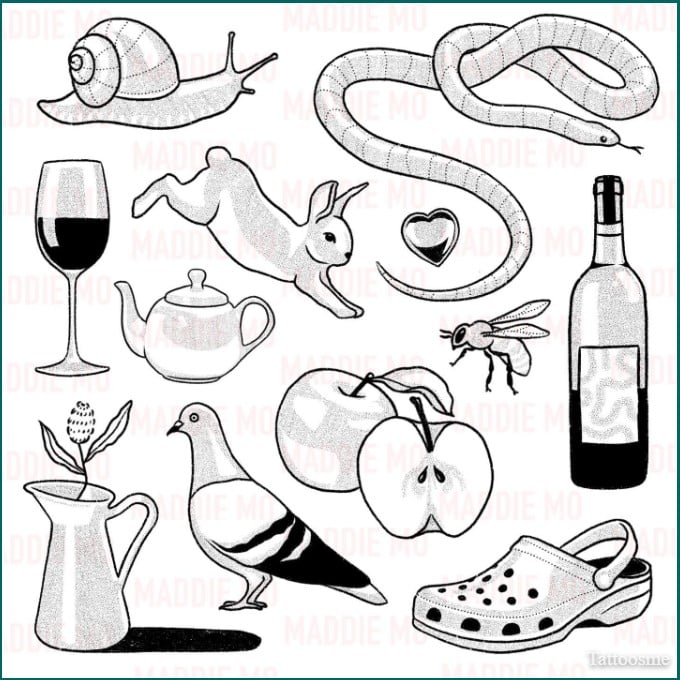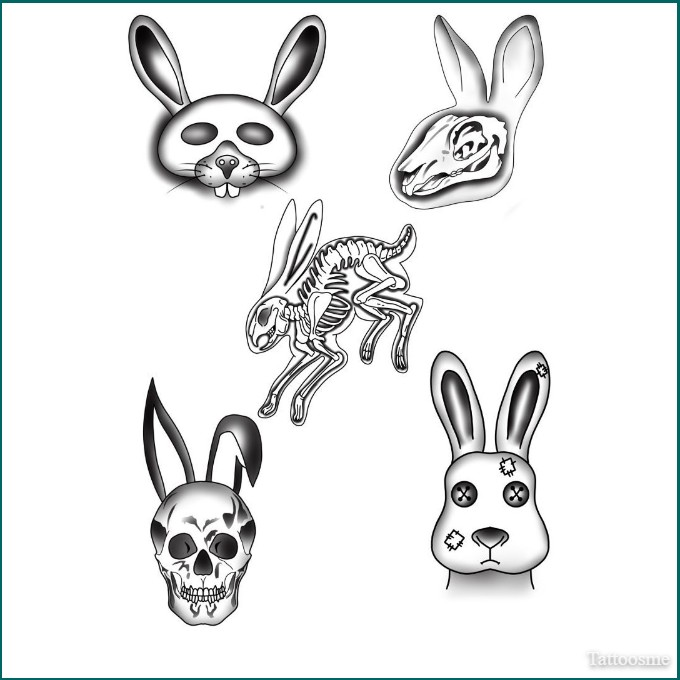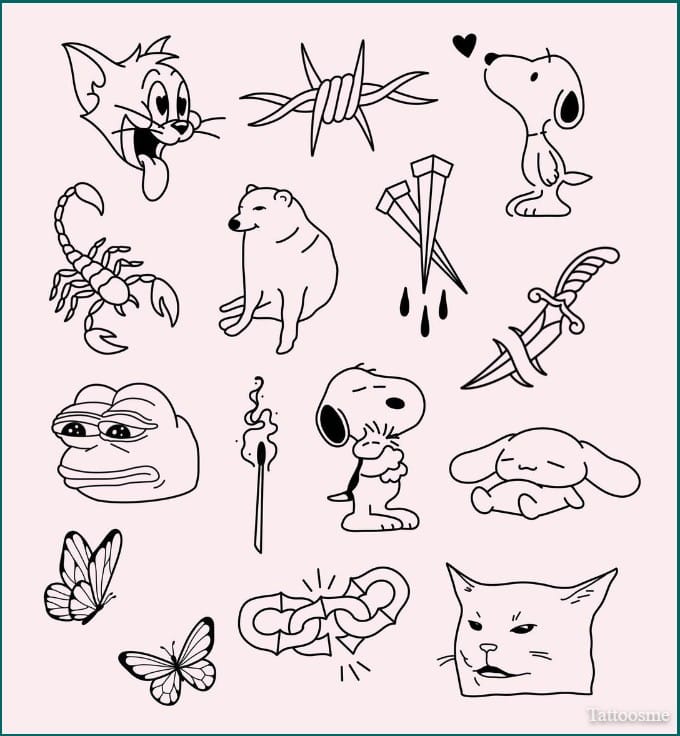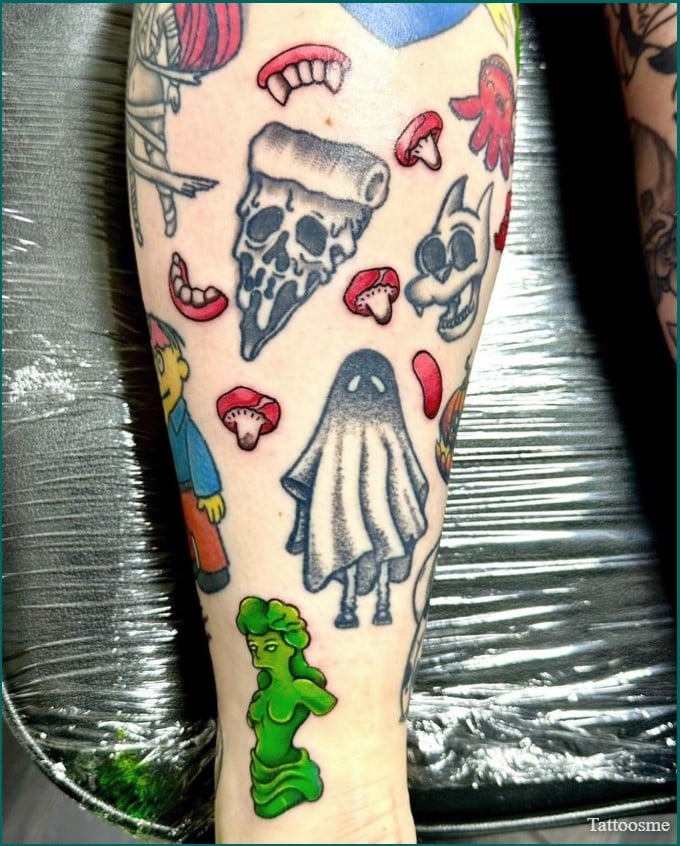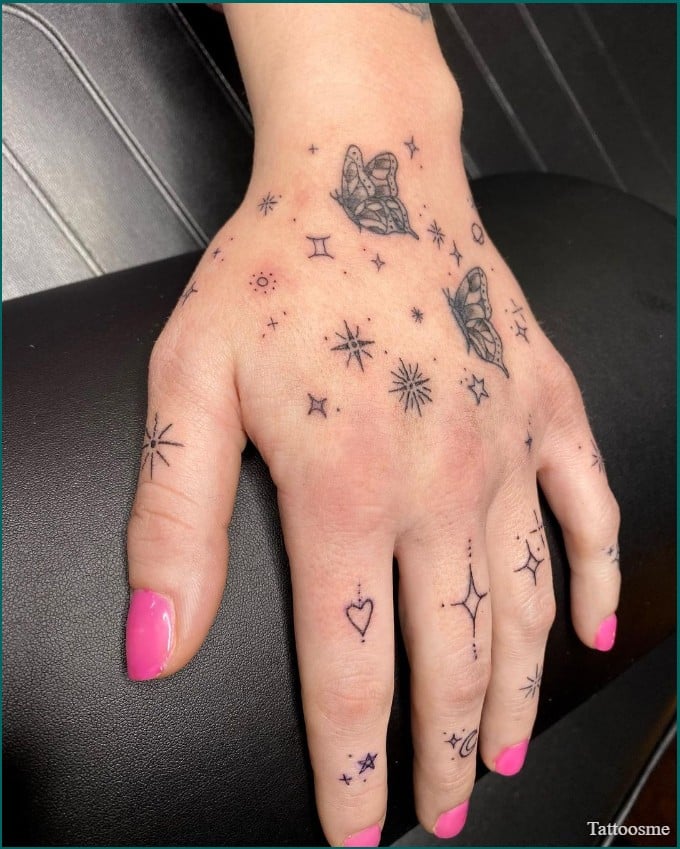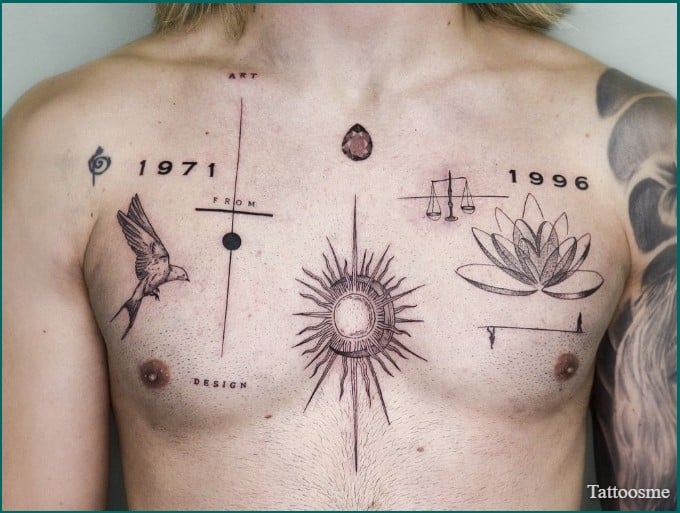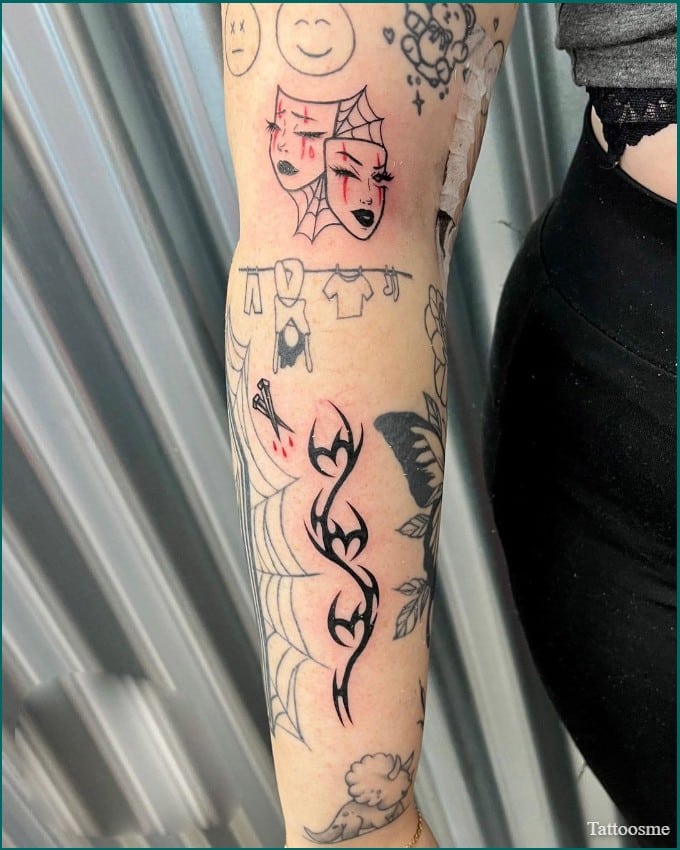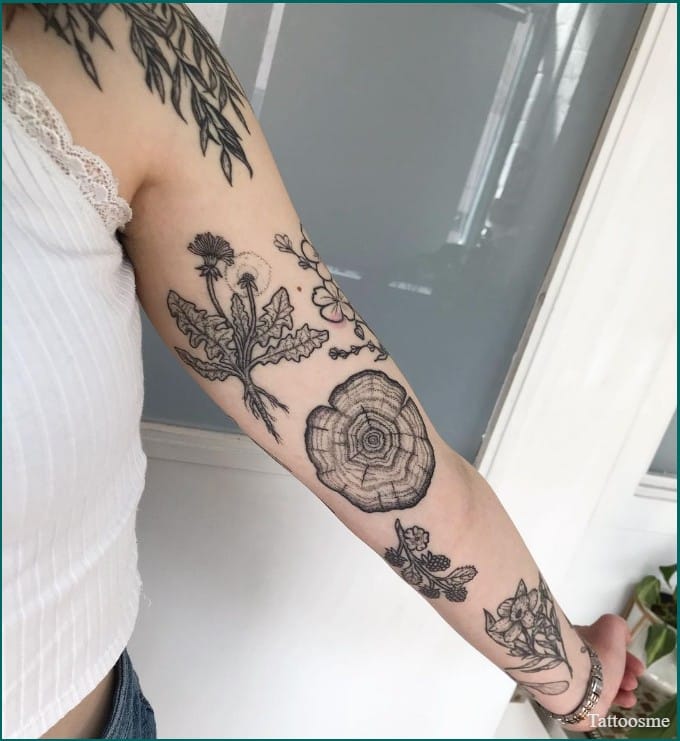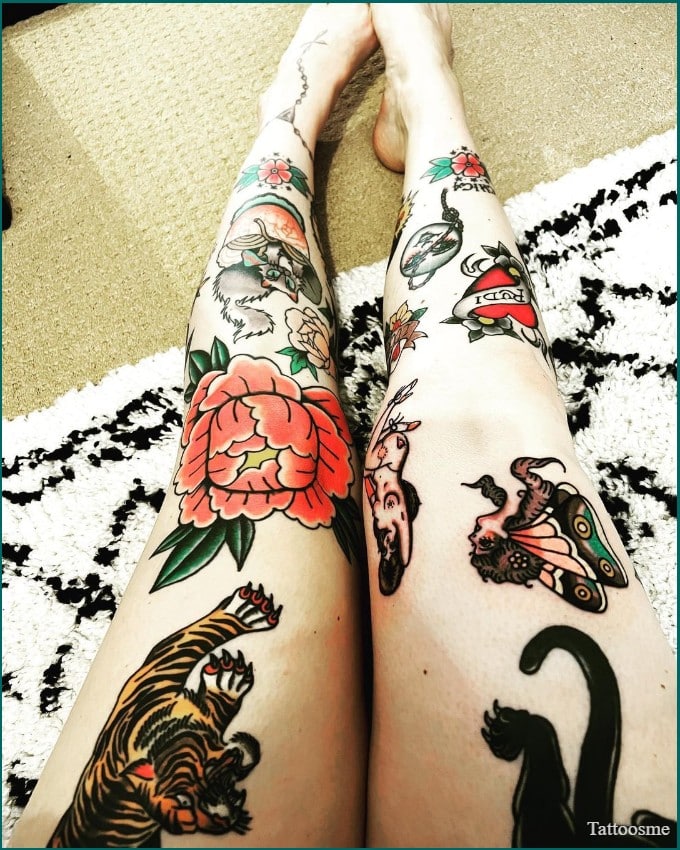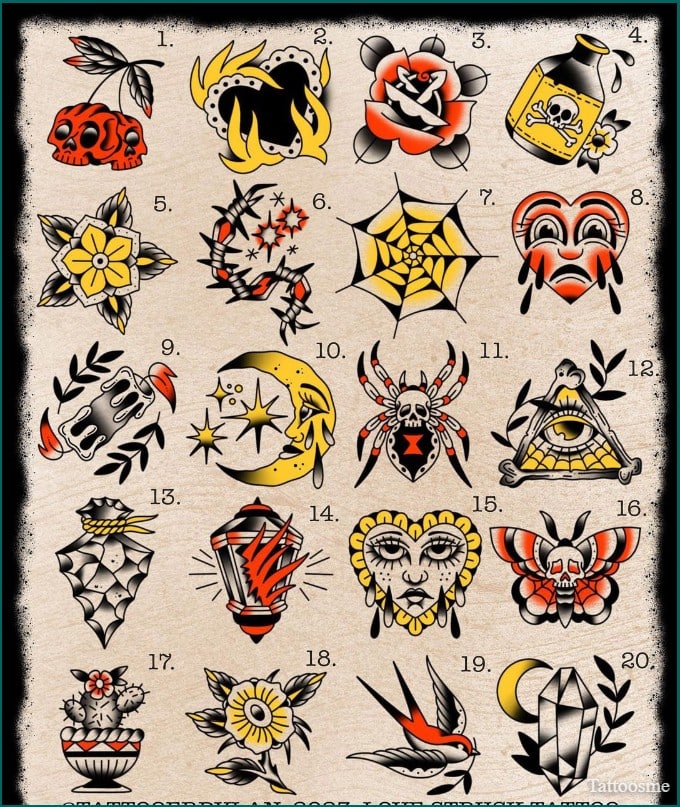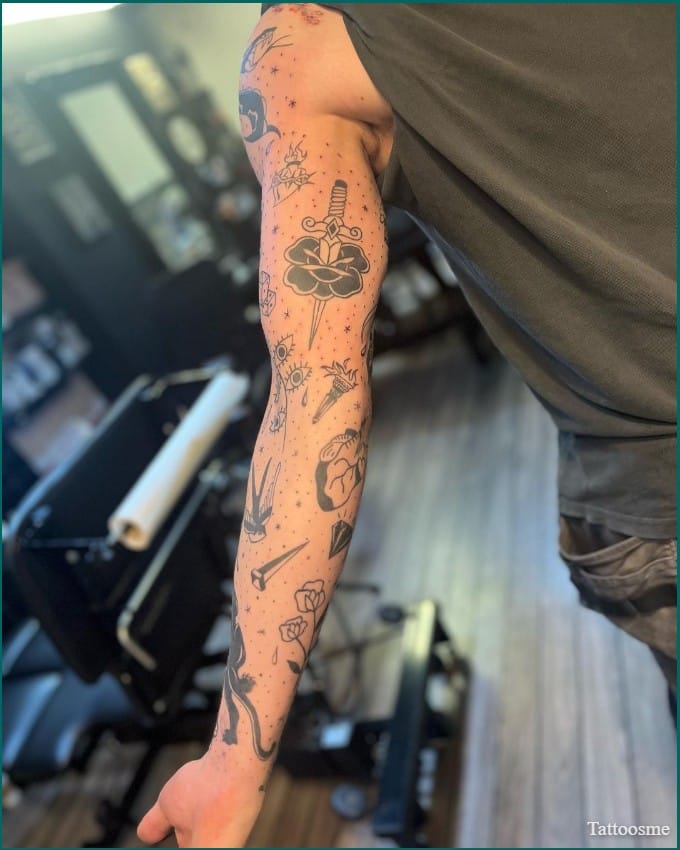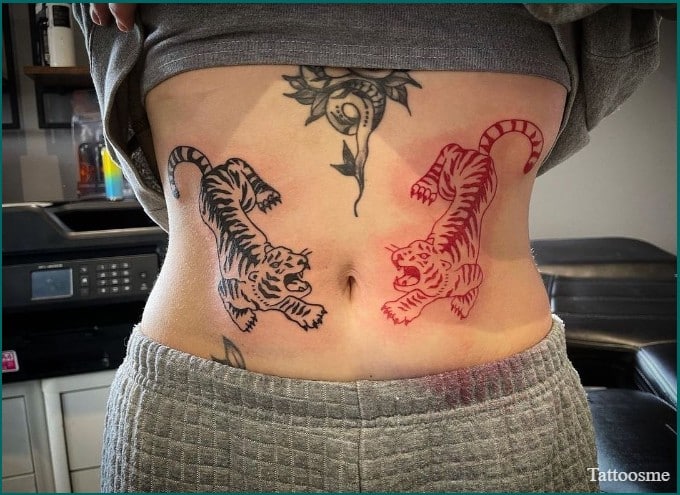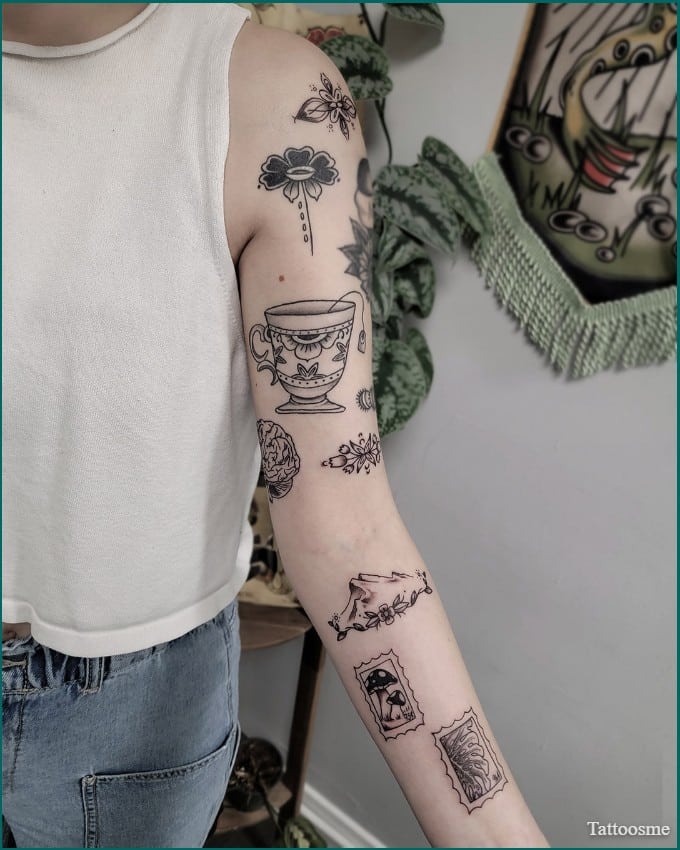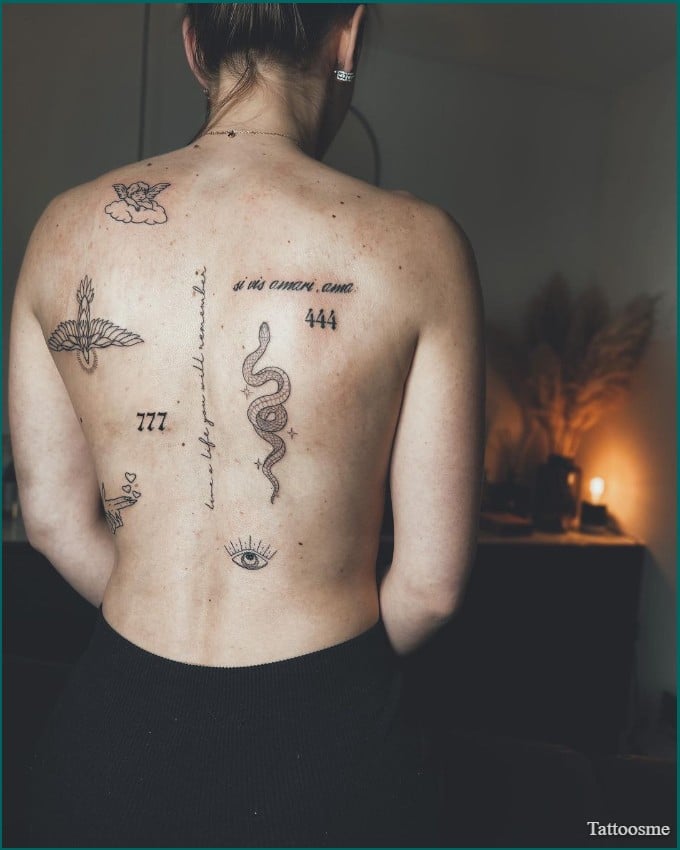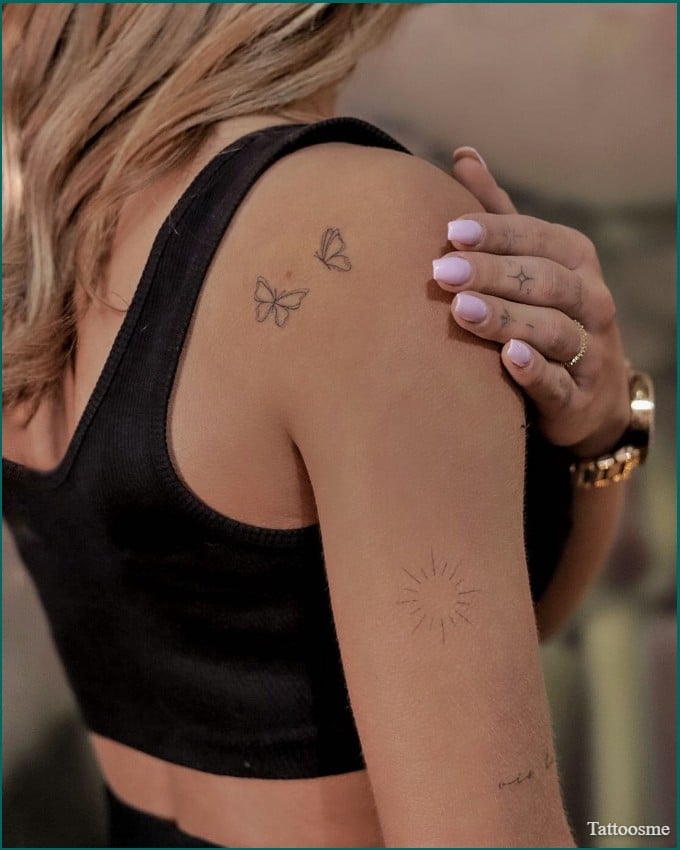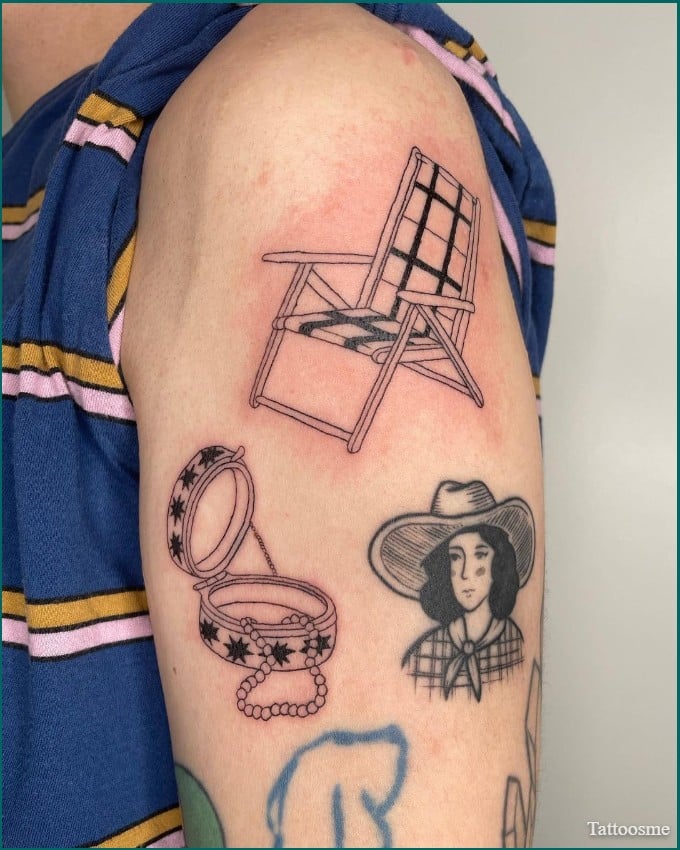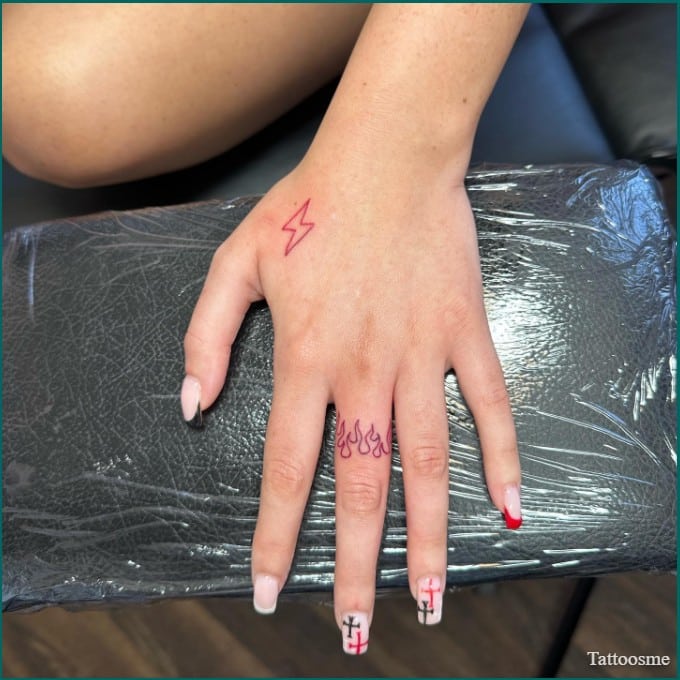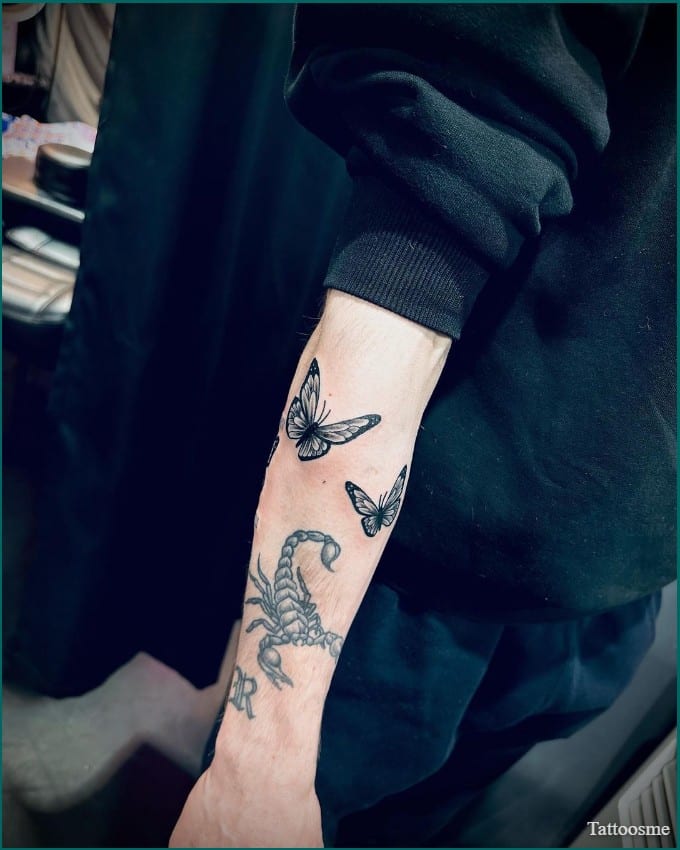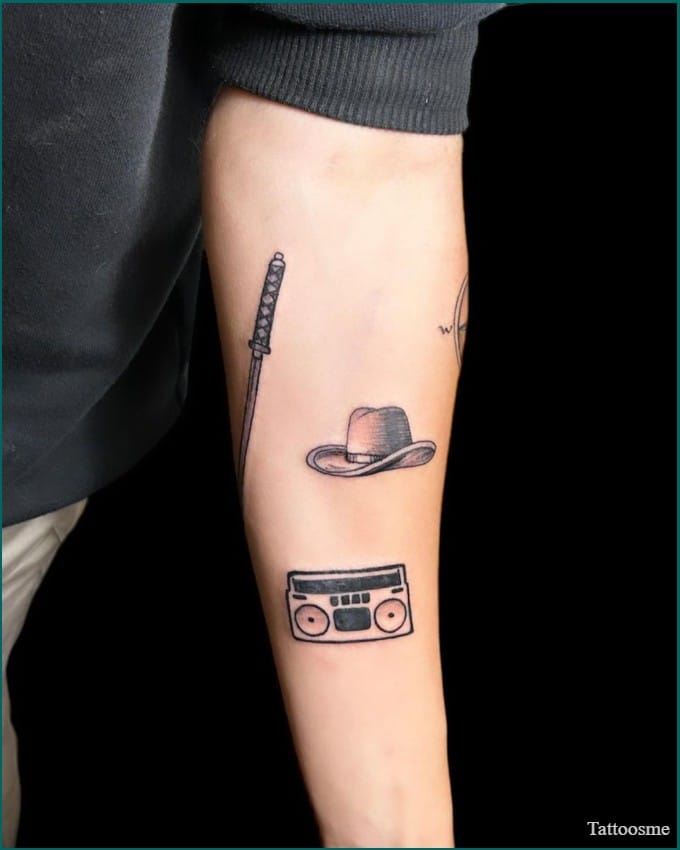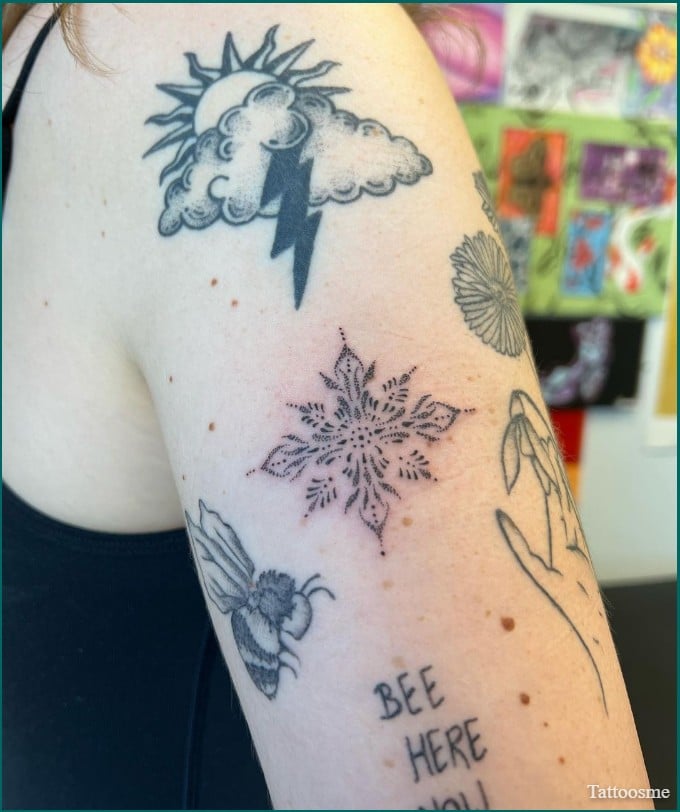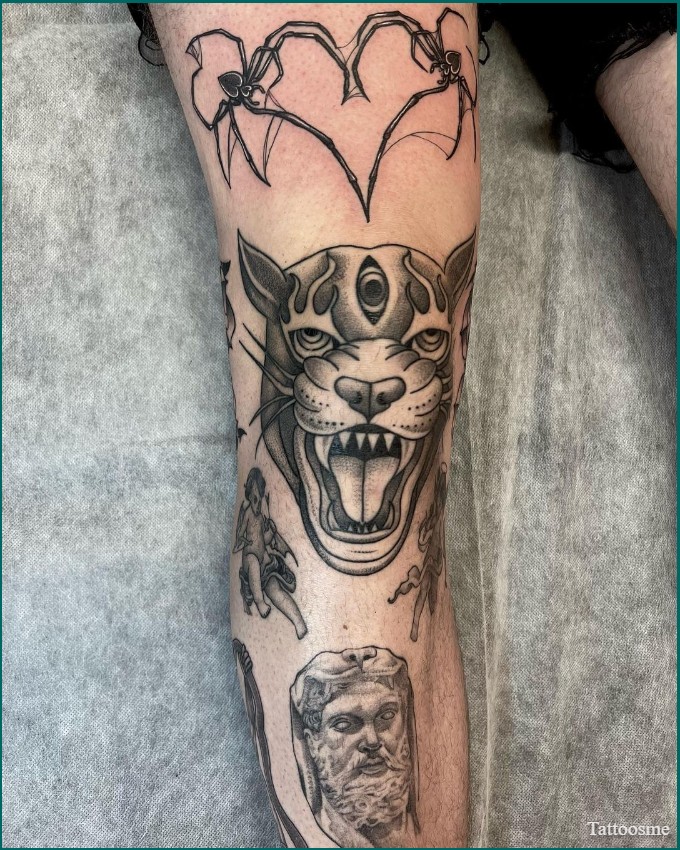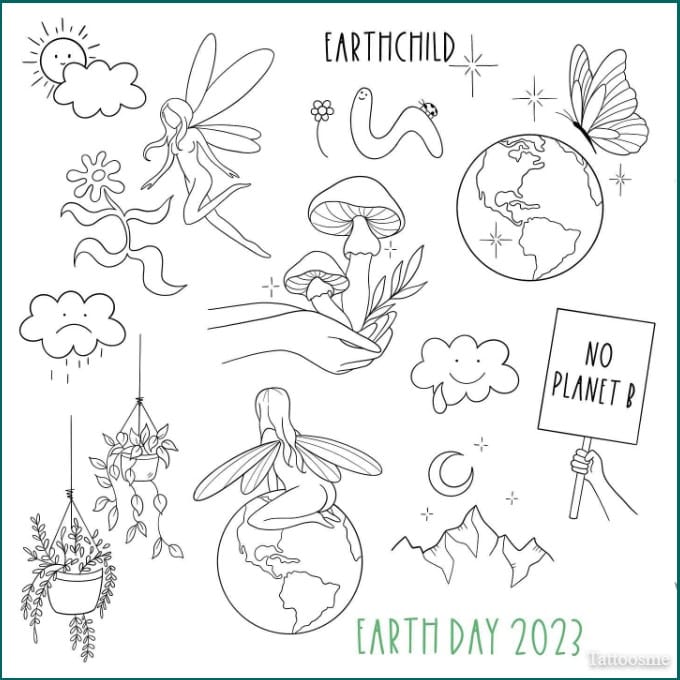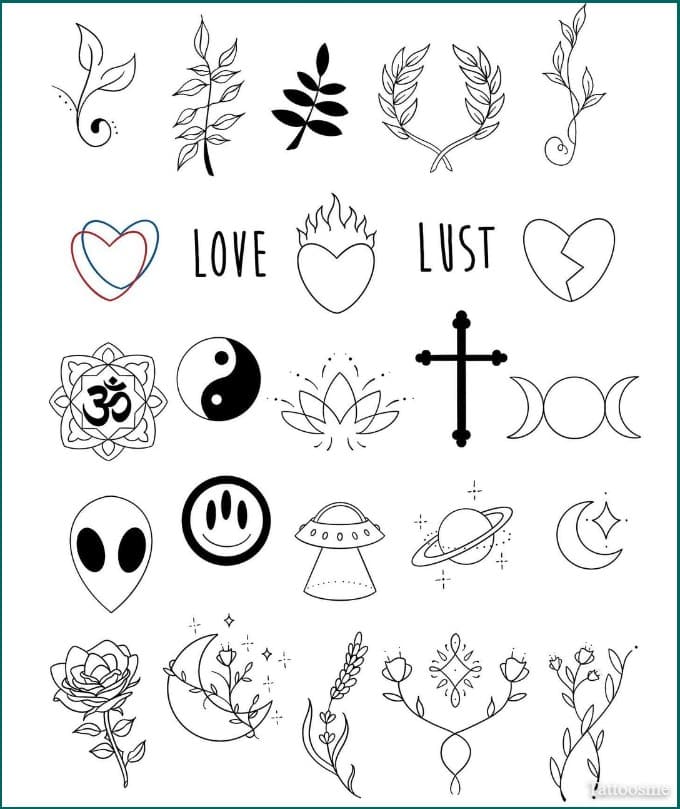 Wants to read or understand the meaning of the word "Patchwork". Please click here.