Remind Yourself of Life's Impermanence with These Memento Mori Tattoos
Memento Mori Tattoos: Hey readers, welcome to your favorite website of tattoos. We hope, you enjoyed all the previous articles. We never disappoint our readers with our content. On this website, you will get all information about tattoos, their meaning, and their trending & impressive designs.
People found tattoos more fascinating nowadays. People are going crazy for getting a tattoo. They think tattoos make them look cool, beautiful, and attractive. Today we are going to discuss Memento Mori tattoos. We will discuss what memento mori tattoos mean, and we will also discuss their design ideas. So stick with us. No one in this world is immortal. One who has been born in this world is going to die one day for sure.
What Does The Tattoo Meaning In Memento Mori?
If you don't know Latin, don't worry we are here to tell you what memento mori means. It is a phrase in Latin which means "everyone in this world is going to die". Or you can say that it is a reminder for you that you are going to die one day no matter what you do. The popular elements which people use in their memento mori tattoo designs are skulls and skeletons. Whenever you see it, it will remind you to live to your fullest, and always be happy because no one knows what is going to happen the next minute. People sometimes get memento mori tattoos to remember their loved ones whom they had lost. It will make you feel like they are with you and one day you are also going to die.
WHY MEMENTO MORI TATTOOS ARE POPULAR?
It is a popular tattoo design. Its meaning and design make it a popular choice among tattoo lovers. Memento mori tattoos give you a message to enjoy every moment of your life whether it is small or big. Enjoy life to the fullest because one day we have to die and at times we will not regret that we didn't enjoy our life. The other reason for its popularity is its bold and interesting designs. It can be inked in both small or large sizes. This design is for both men and women. Women also show love in getting memento mori tattoos. Its design can be simple or complicated. There is a lot of variety of memento mori tattoos.
MEMENTO MORI TATTOOS IDEAS
These memento mori tattoo designs are suitable for both women and men. Or you can say it a unisex tattoo. Actually, memento mori is a phrase, you can simply ink these words on your body or can add some bold and meaningful elements to make it more unique and attractive. The common element used to represent memento mori phrase is a skeleton or a skull. The skull or skeleton symbolizes death, mortality and the unachievable nature of immortality. You can also use other elements like hourglass or coffins. Hourglass represents times run away, it never stops for anyone. It also gives us the message that human existence is fleeting. Coffin is a long wooden box in which dead body is kept. It is also associated with the death. Like these elements, there are many more elements which will help you to make your memento mori takes more unique and bold. We have collected all the latest and impressive designs which will make you to fall in love them. So please check all the designs below and choose one for yourself.
MEMENTO MORI TATTOOS PLACEMENT
When you think about the placement of your tattoo, always consider some things first and then decide. But if we talk about general cases, when it comes to memento mori tattoos women like to stick to the wrist or collarbone because they found it very fancy and fascinating. And when it comes to men, they prefer their masculine parts to get these bold memento mori tattoos. They often like to stick to their chest, back and calves. Adding some elements to your basic design ,it will add a twist to it.
Size : Good placement of a tattoo depends on size of the tattoo designh . If you are going for a large and bold memento mori tattoo design, then choose shoulder, legs, forearm, biceps, chest, back, or thighs. If the size of your tattoo design is small and delicate, you can choose finger, wrist, behind the ear, behind the neck, collar bone, neck, forearm, ankle or feet. Generally the size of memento mori tattoos is large, people prefer latge size memento mori tattoo the most.
Visibility : If you want to keep your tattoo design personal, it means you don't want to show it to others, then simple go for chest, thigh or back area. It will be the best placement for a hidden tattoo. On the other hand, If you want your tattoo to be easily visible to everyone and also you want to see your tattoo all the time, then wrist and ankle might be a good idea and choice. But we have never seen that people getting memento mori tattoos and wants to keep it secret. In fact they feel proud after getting this tattoo and feel more confident and brave.
Meaning : The last thing you have to keep in mind is the meaning of the tattoo. You have to think that the placement area you choose for your memento mori tattoo will going to justify the meaning of your tattoo or not. So please take time to think and decide on the area for your tattoo placement. We don't want you to regret it later.
Check Out Memento Tattoos Gallery :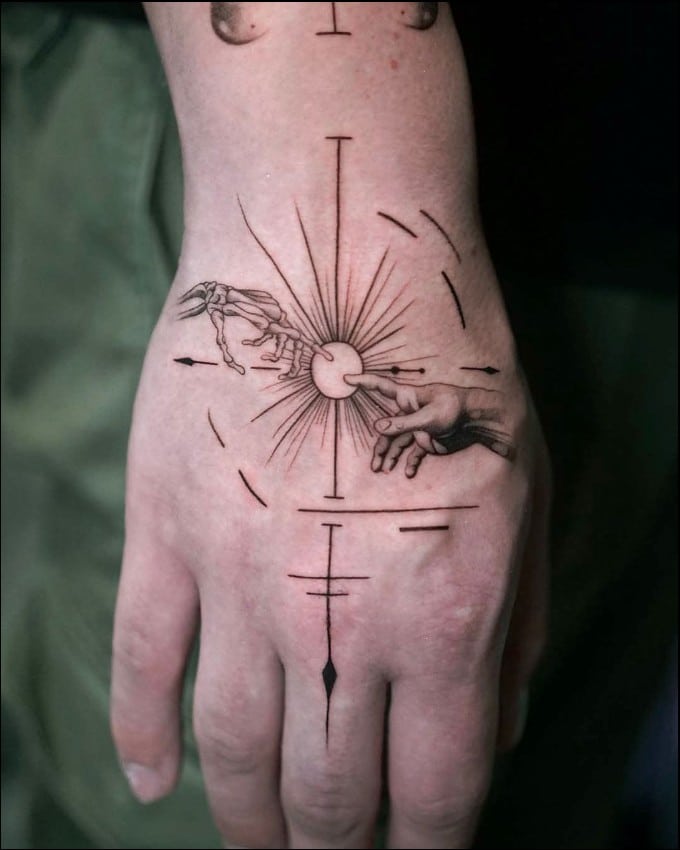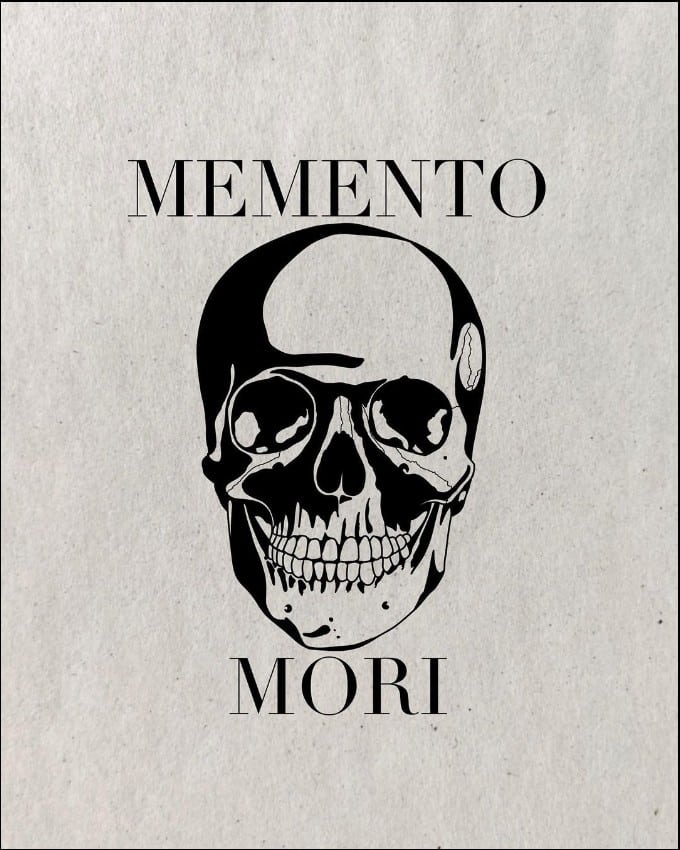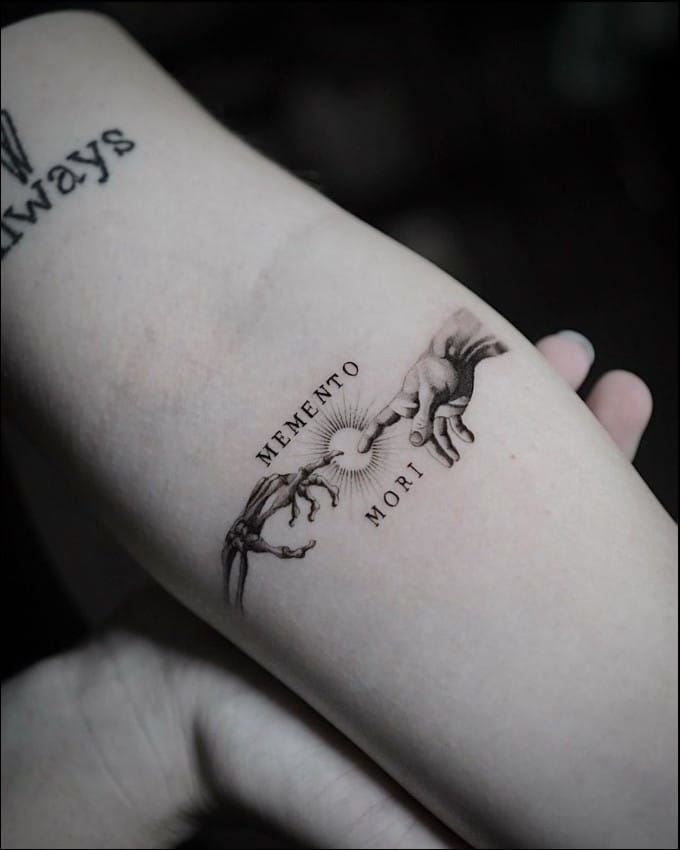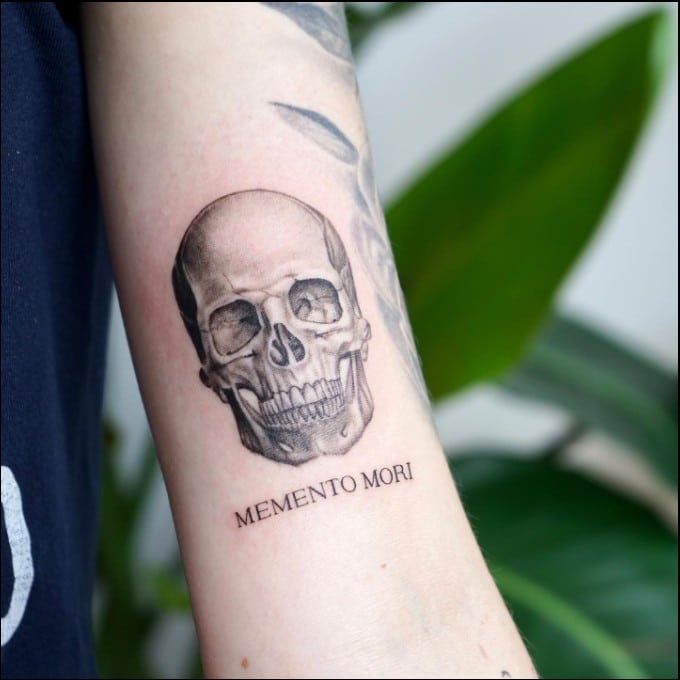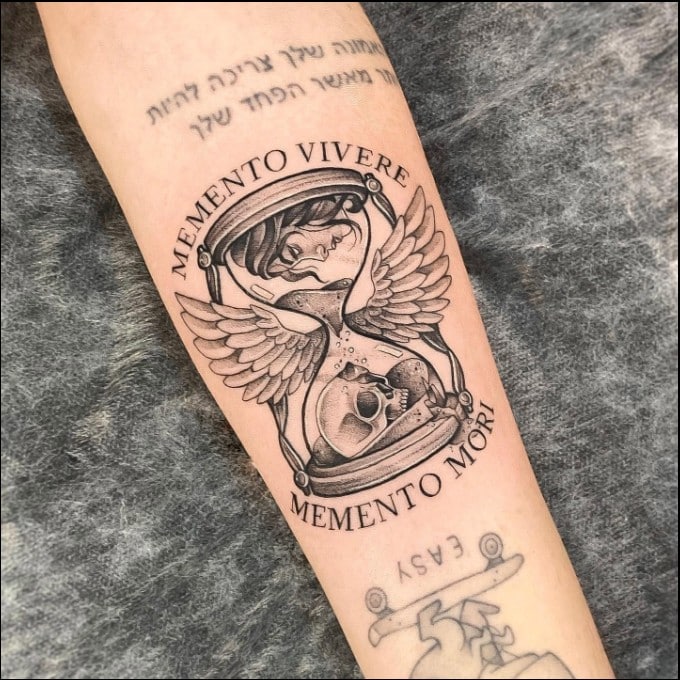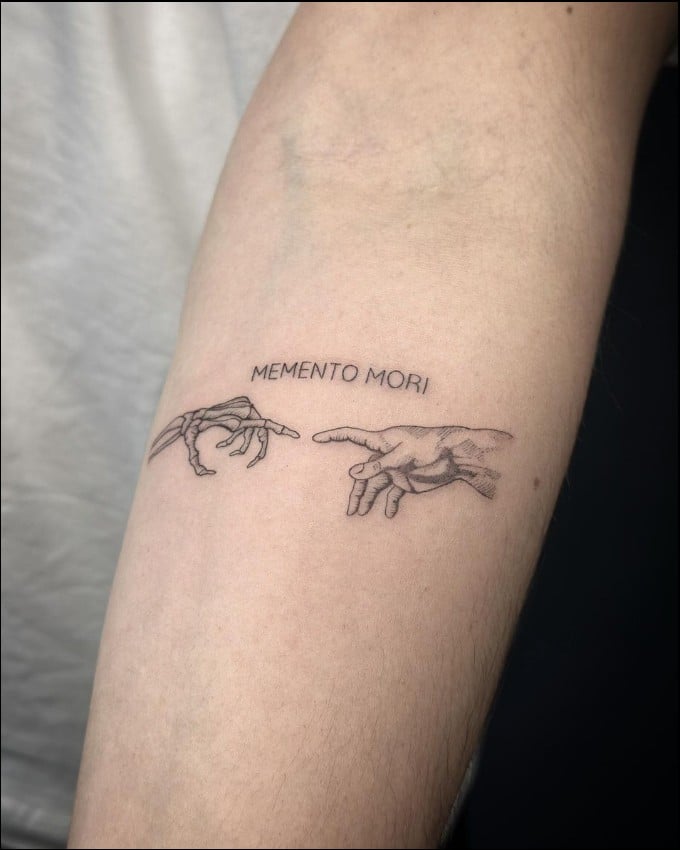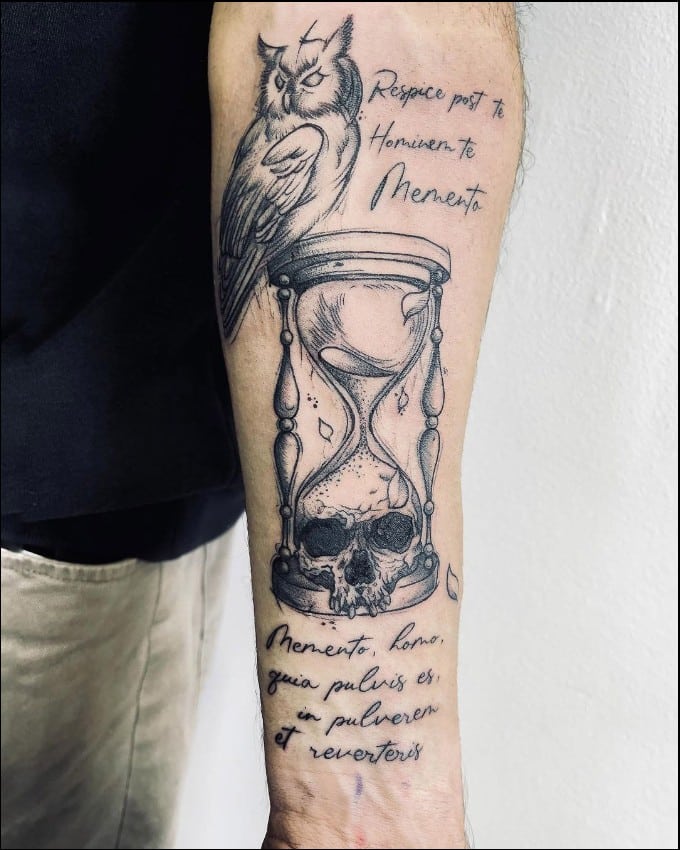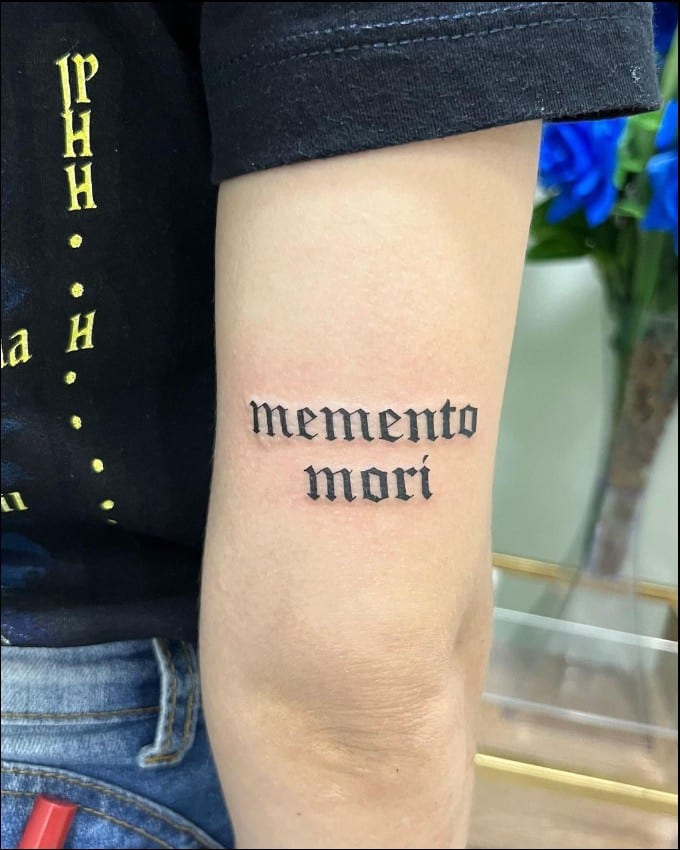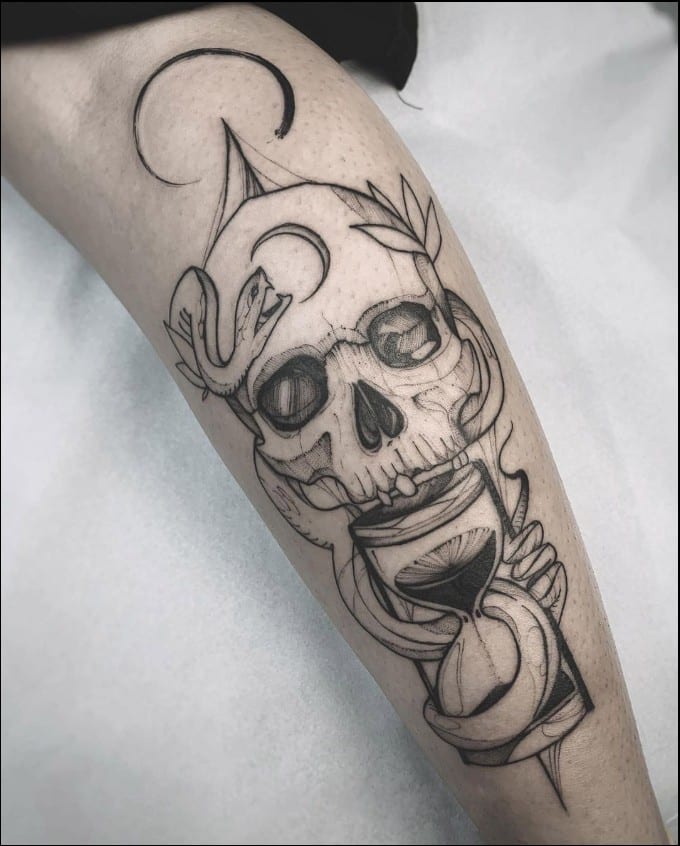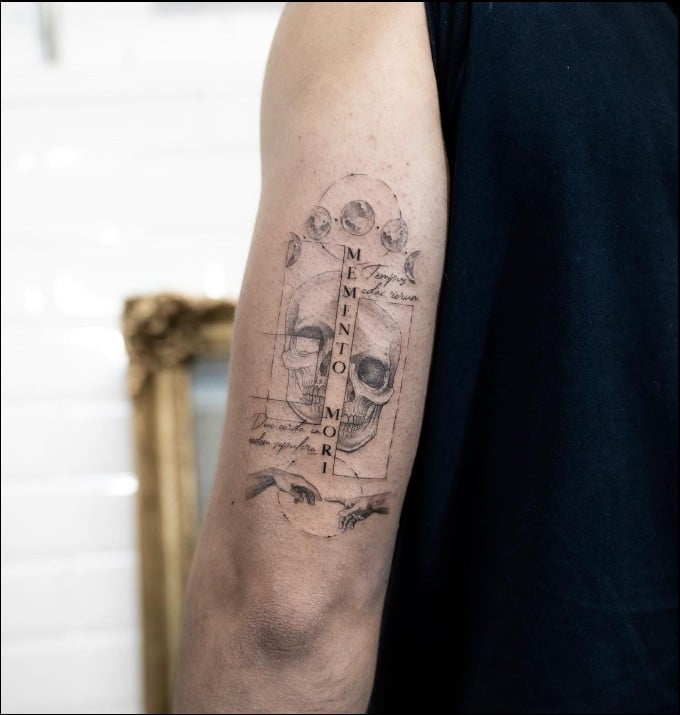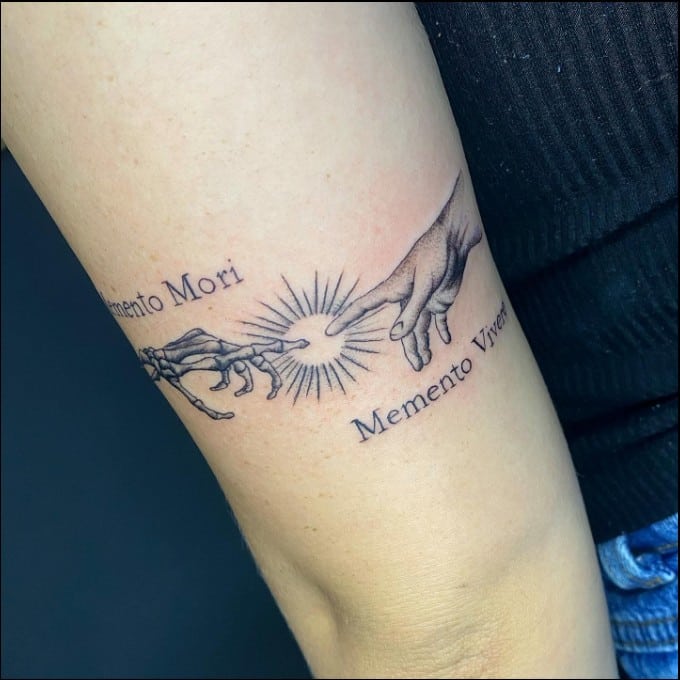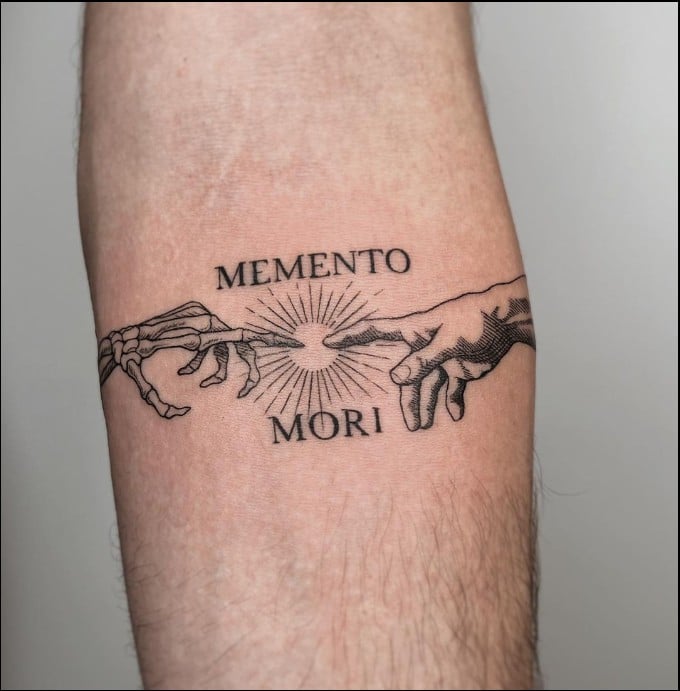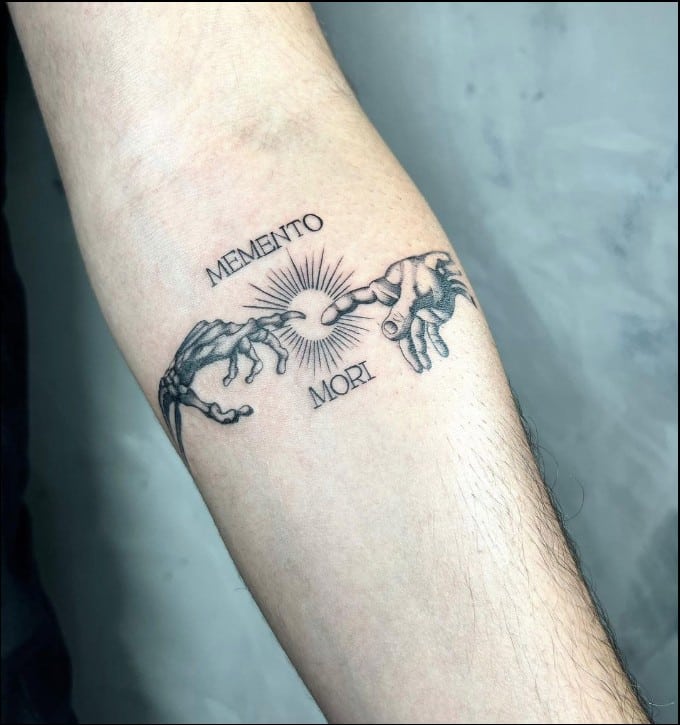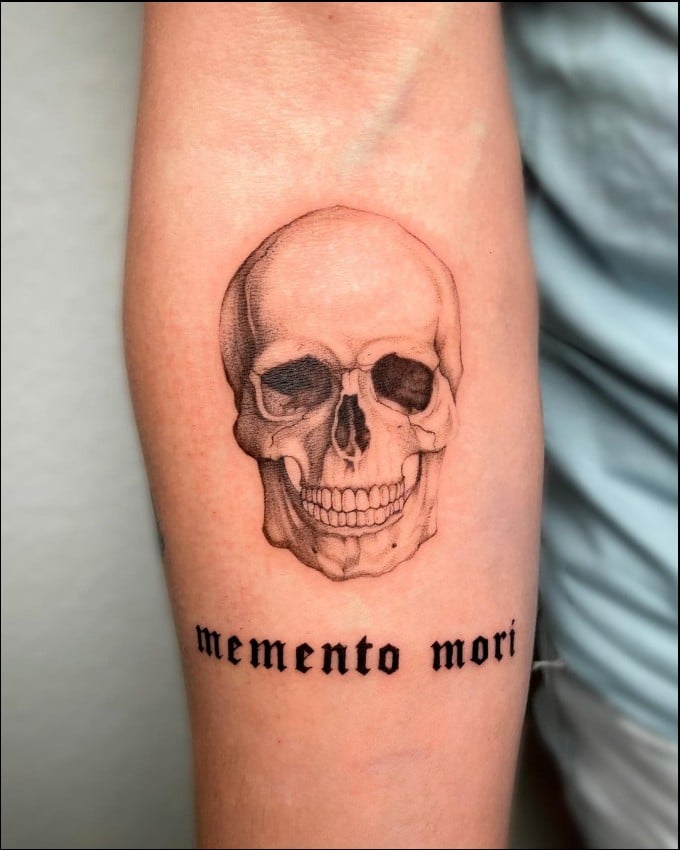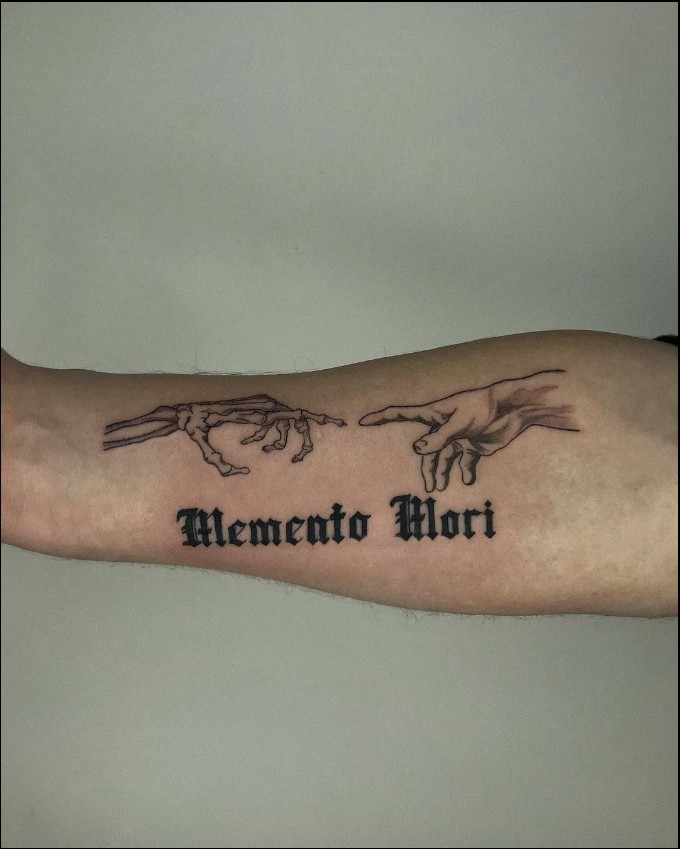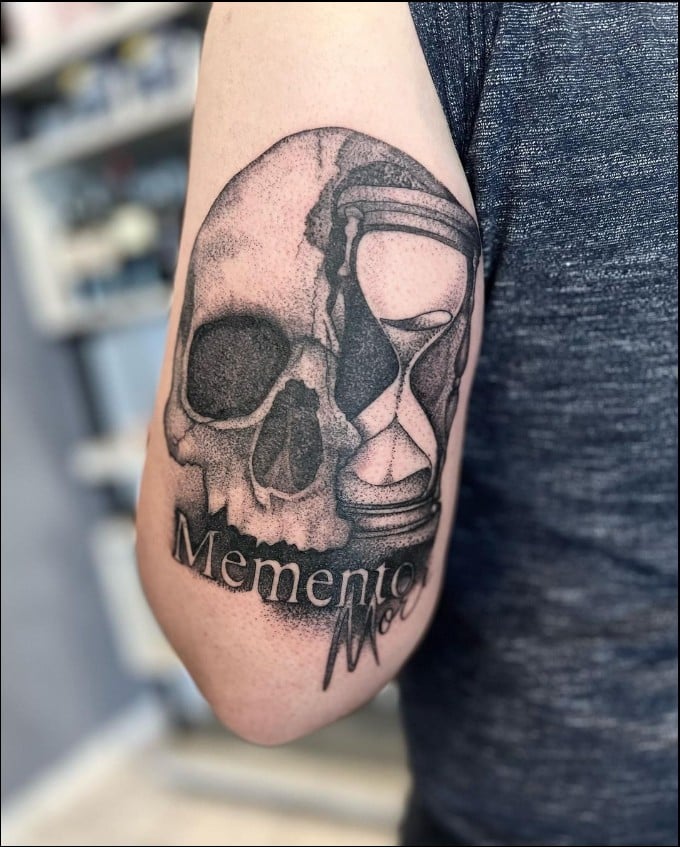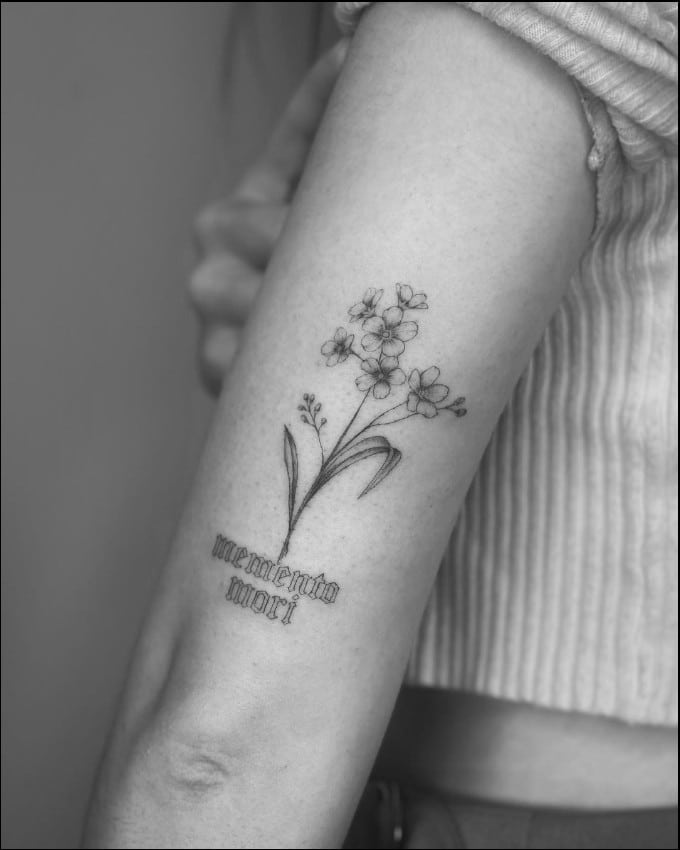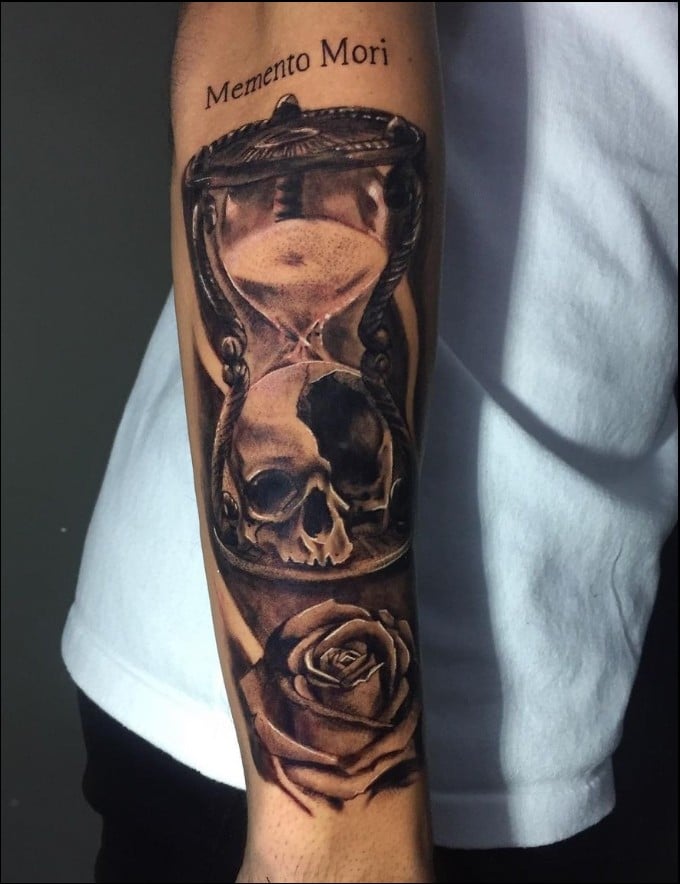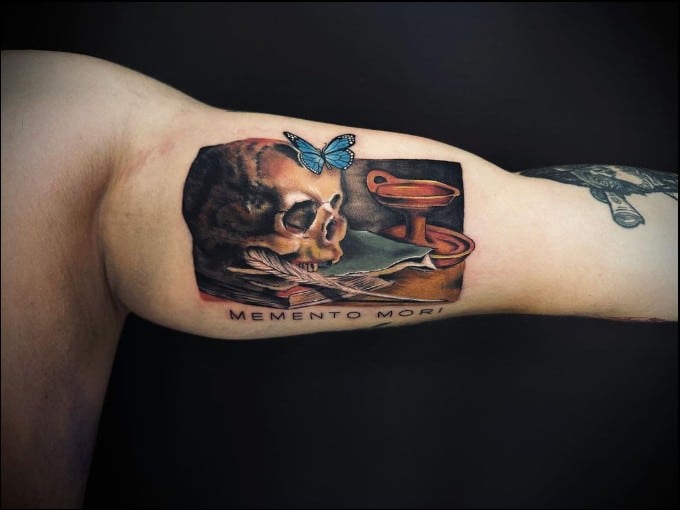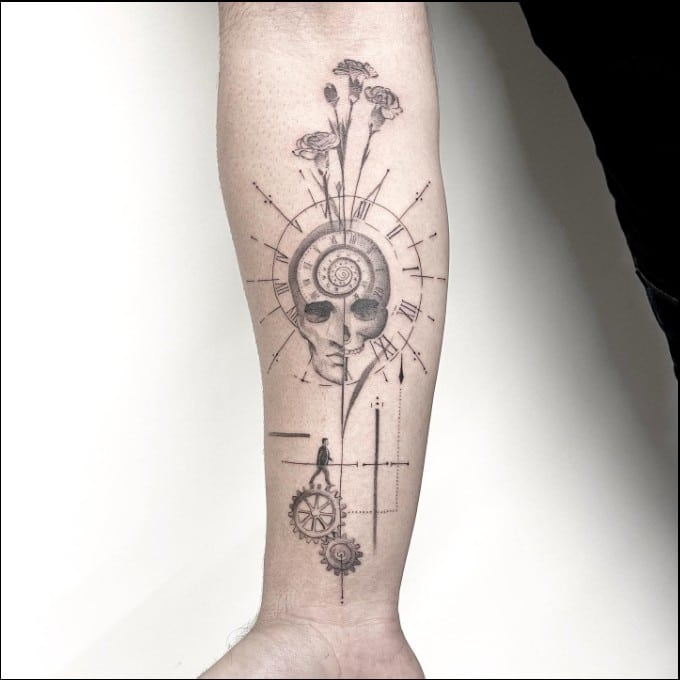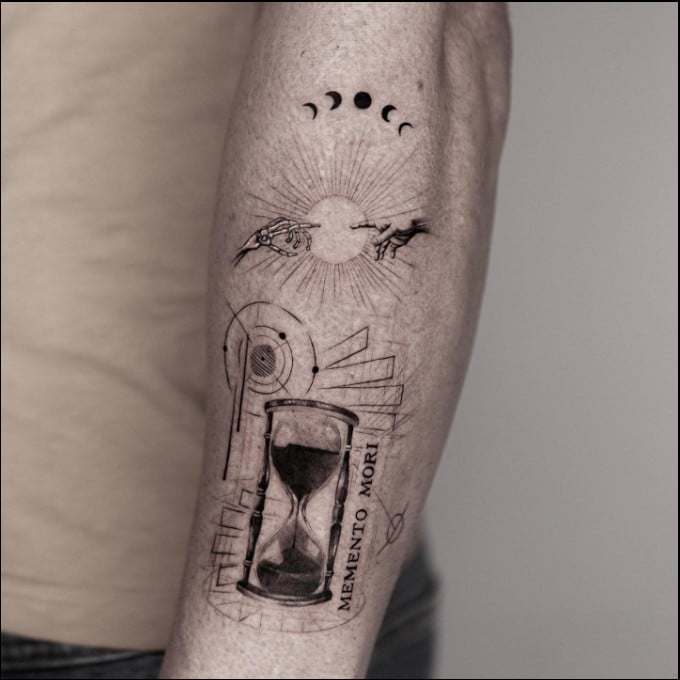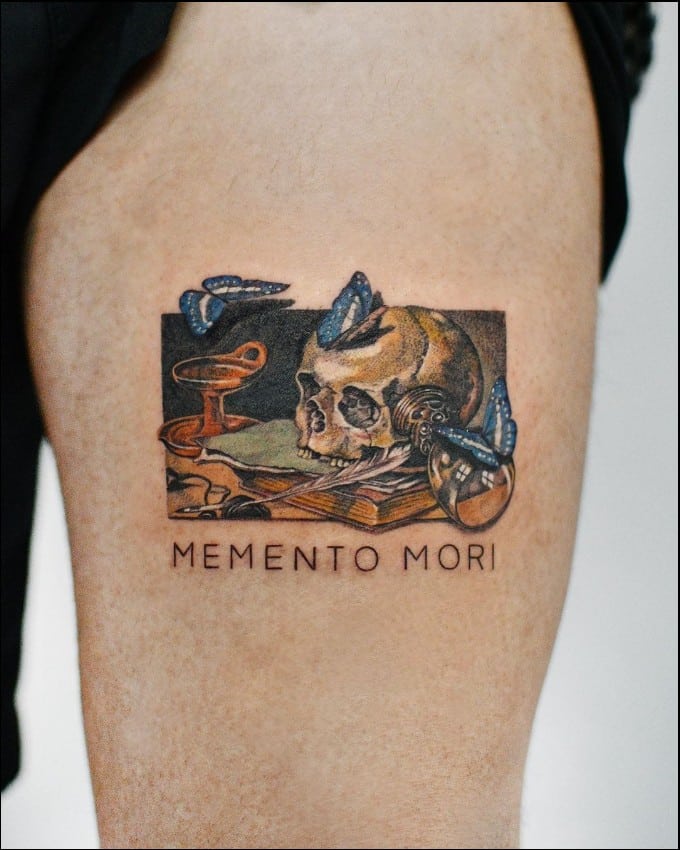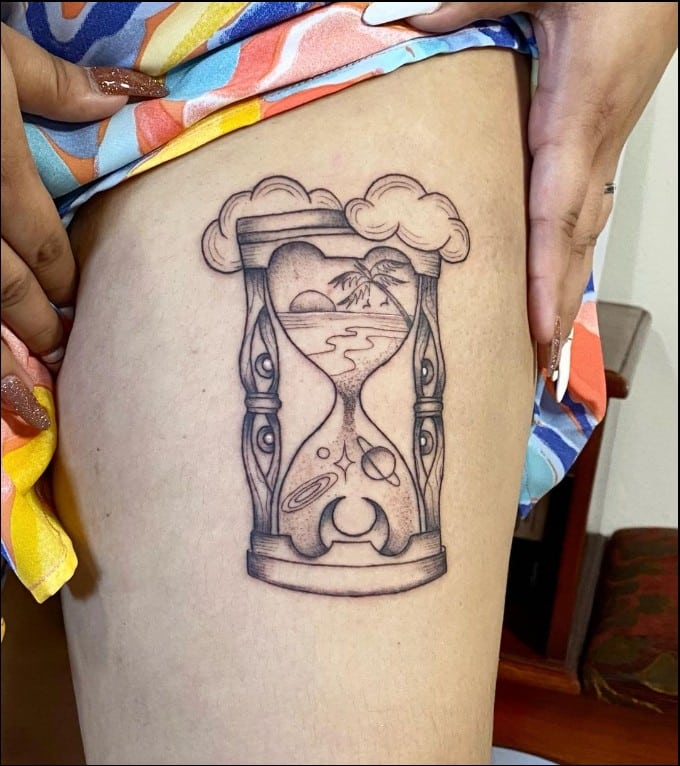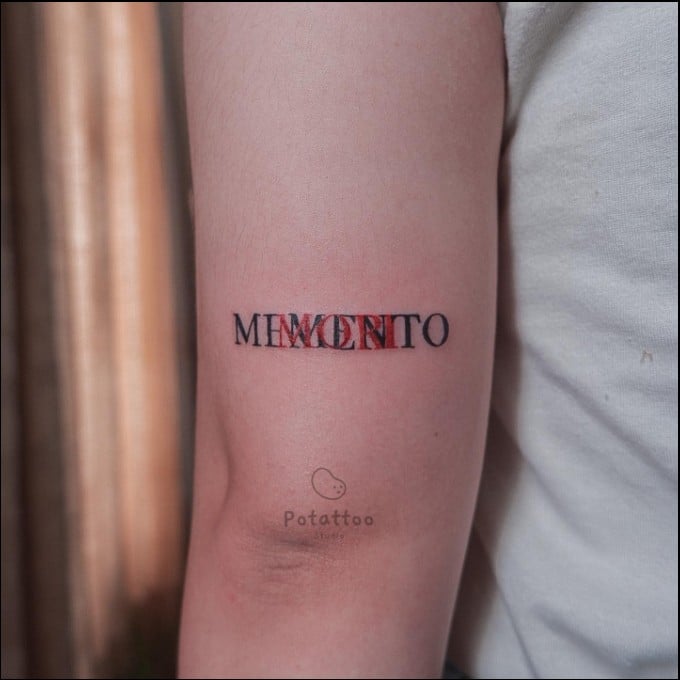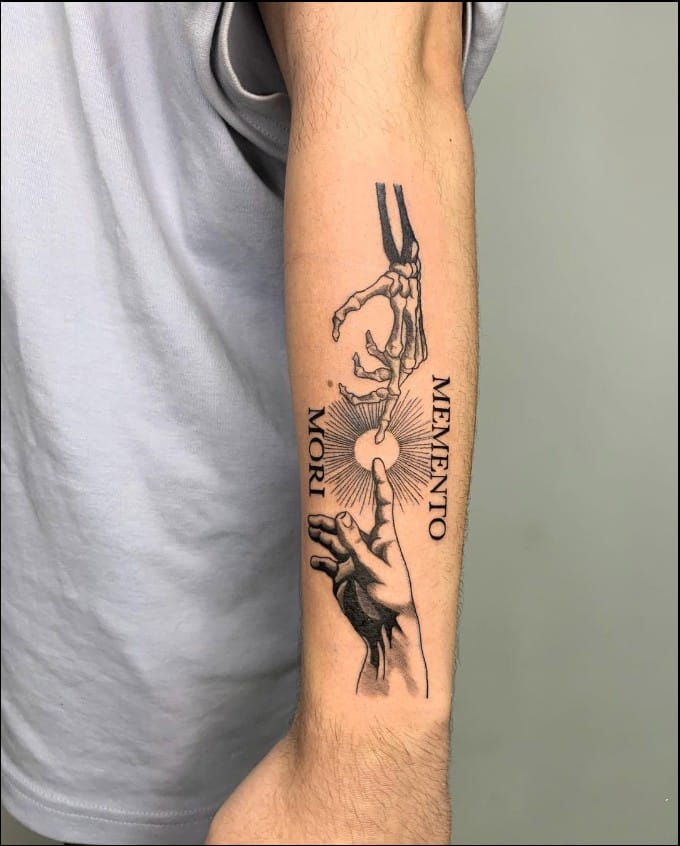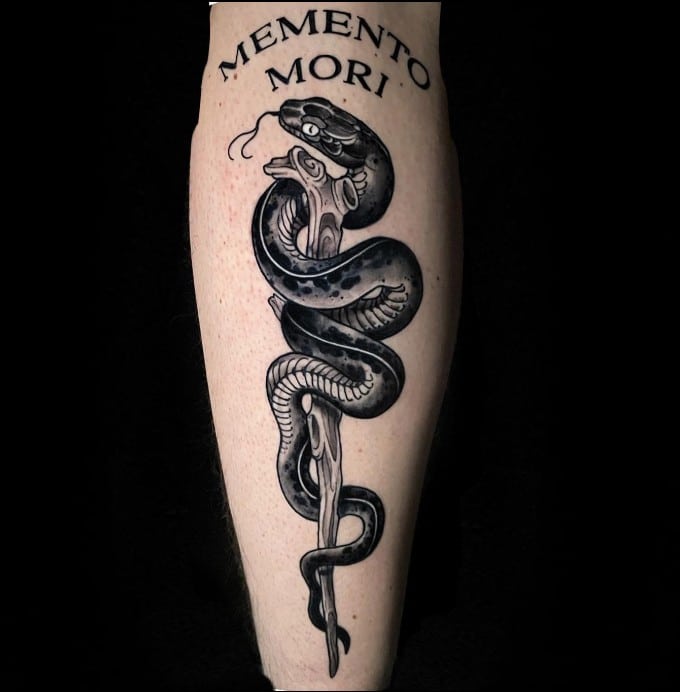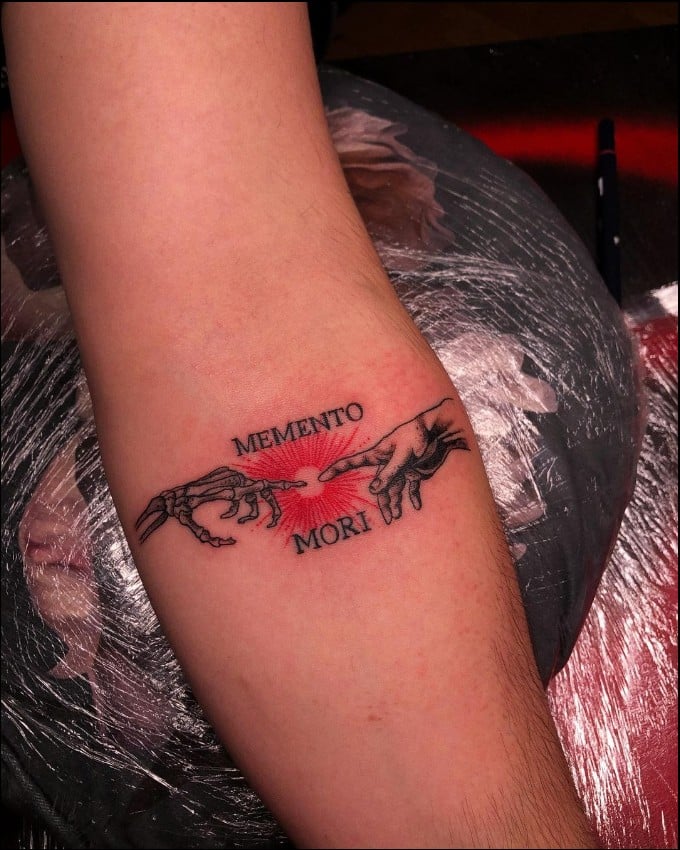 Skull and dragon Memento Mori Tattoos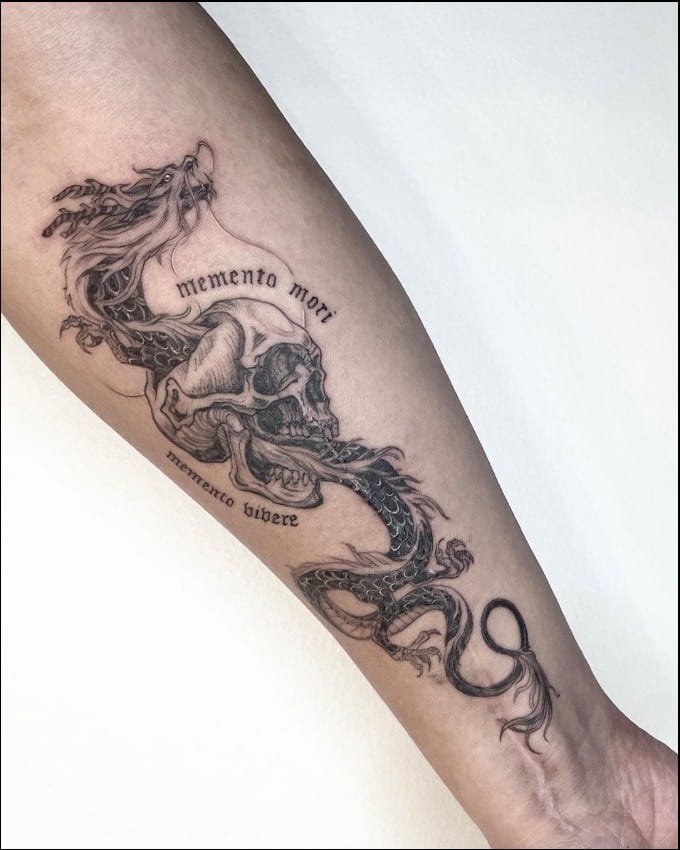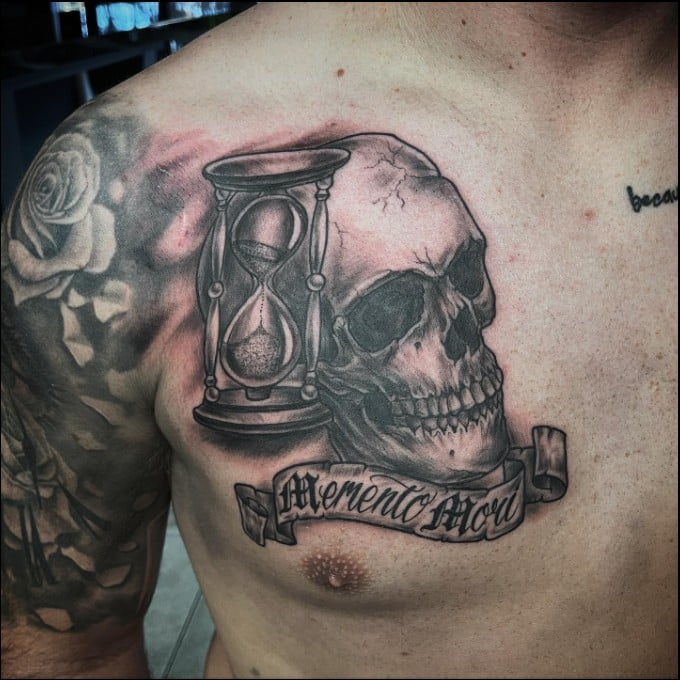 Memento mori vivere tattoo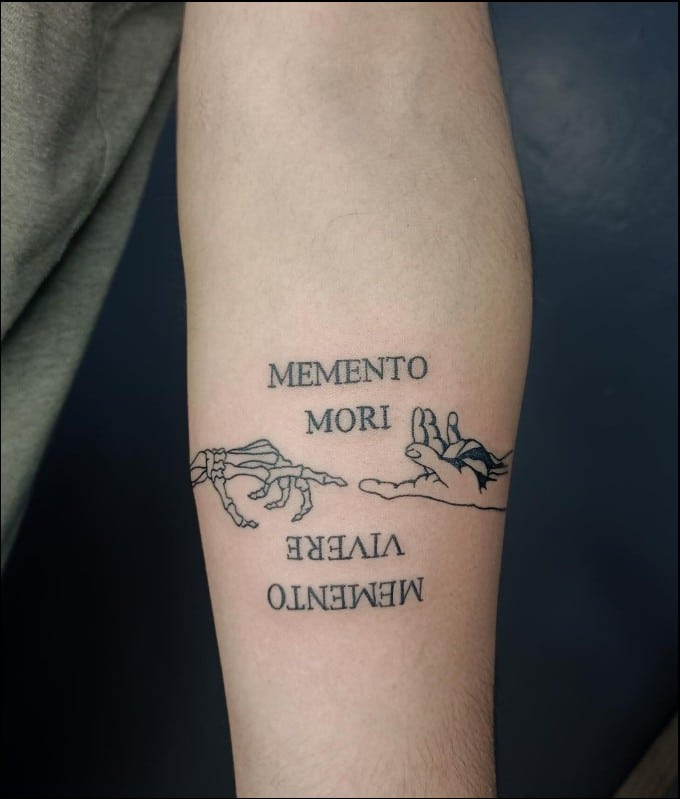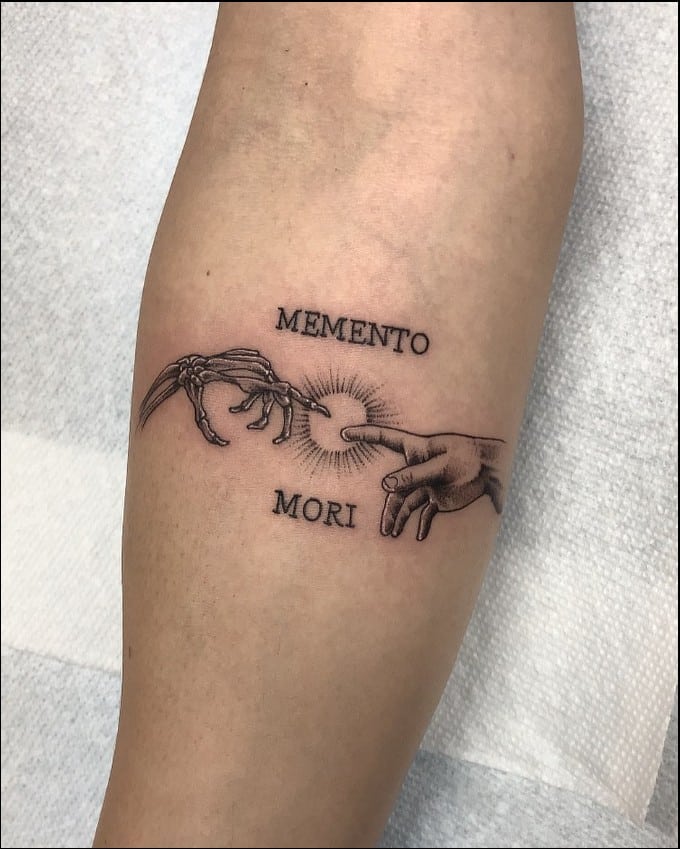 Memento mori vivere tattoo  on Wrist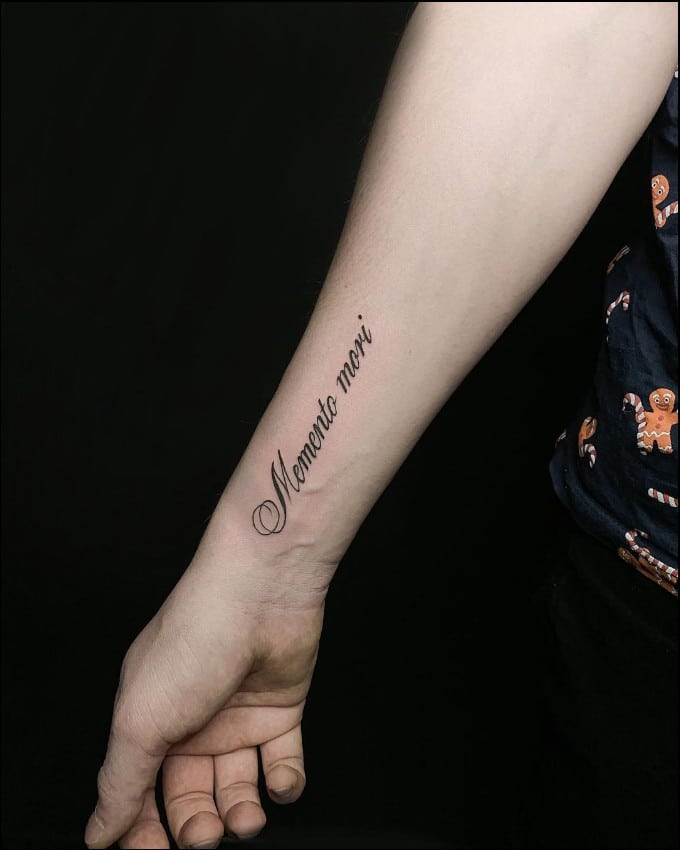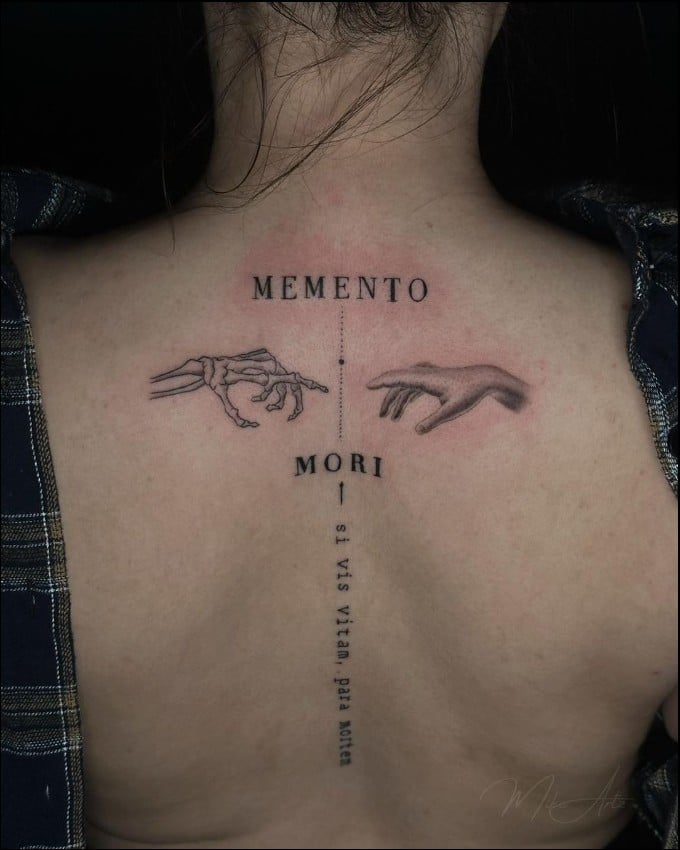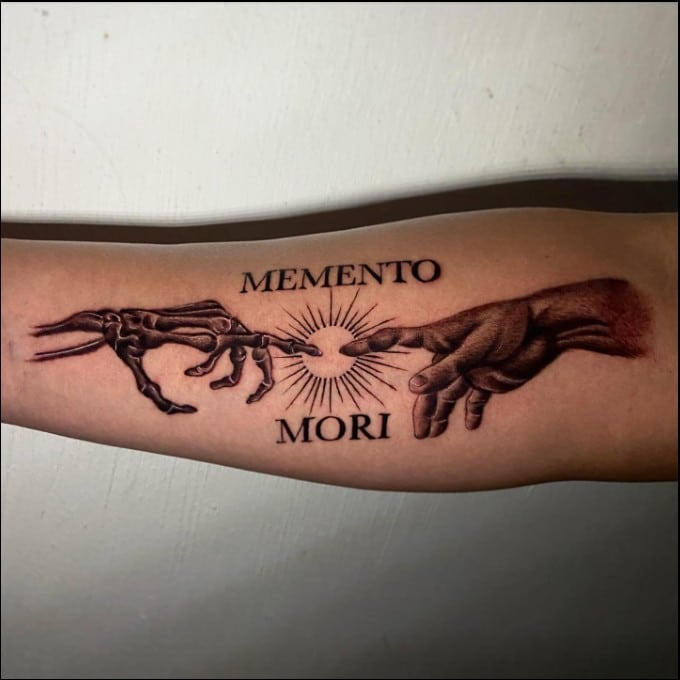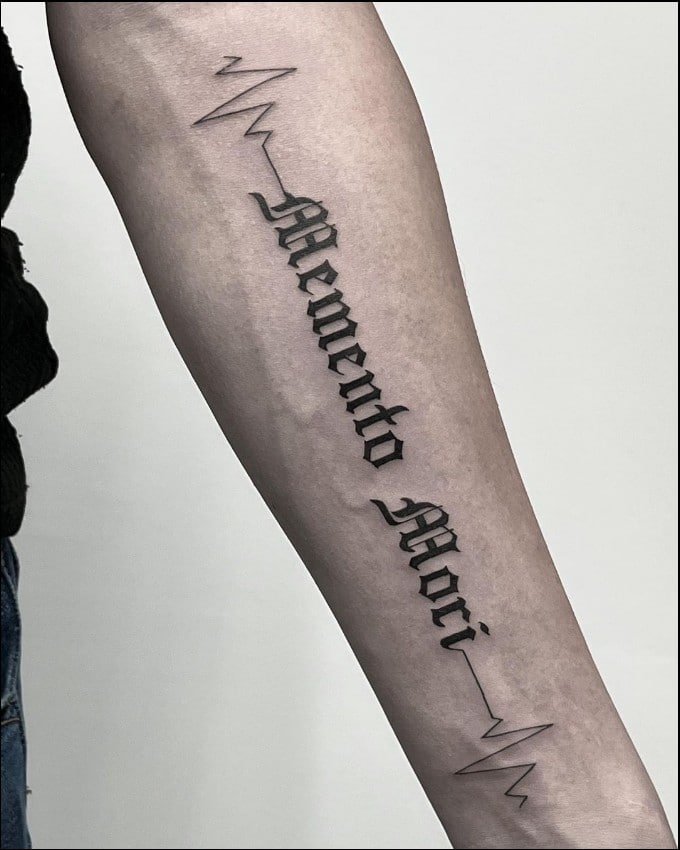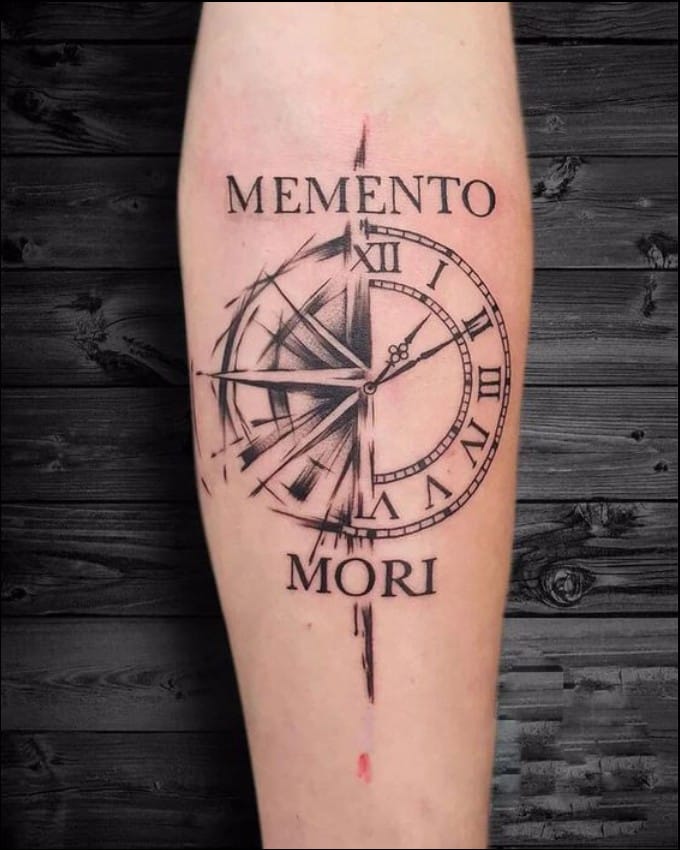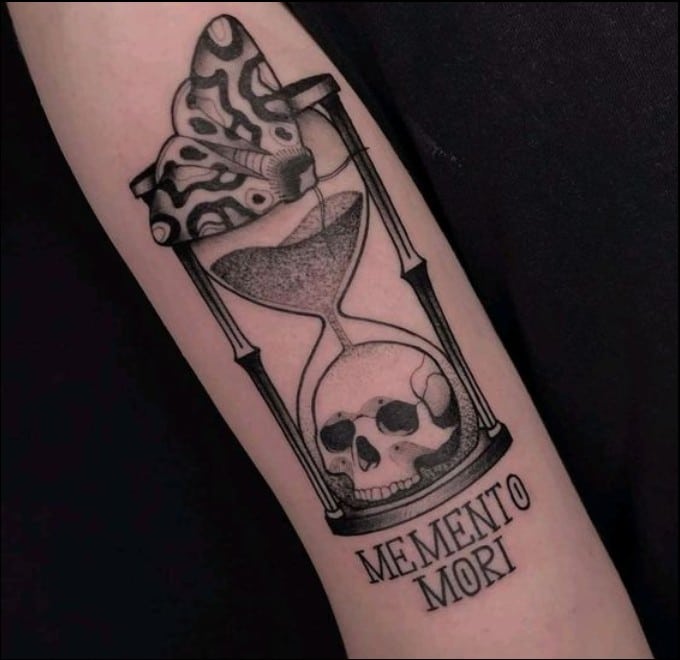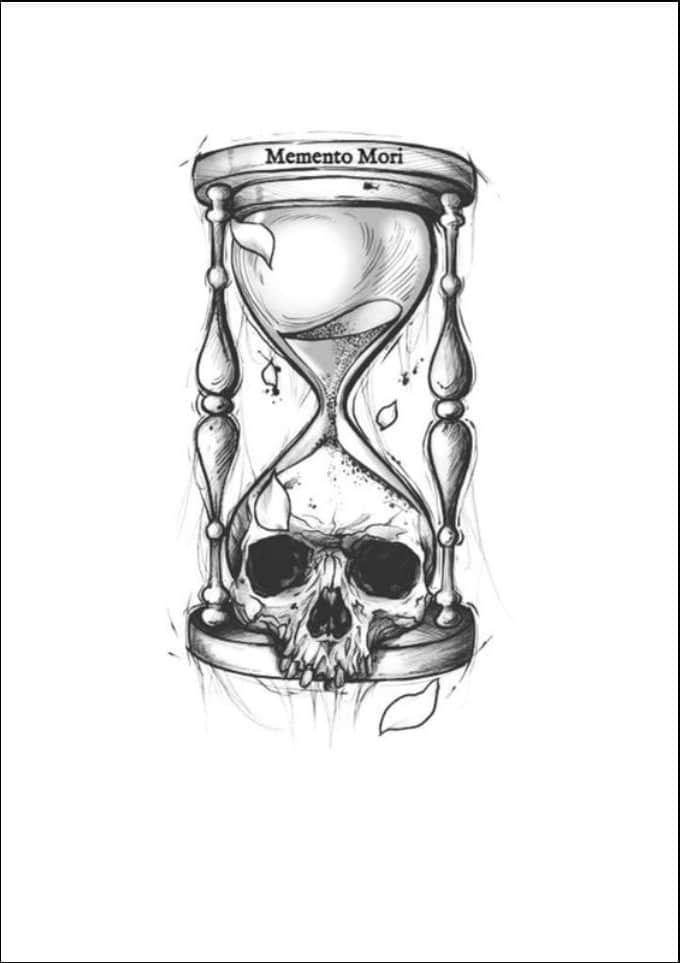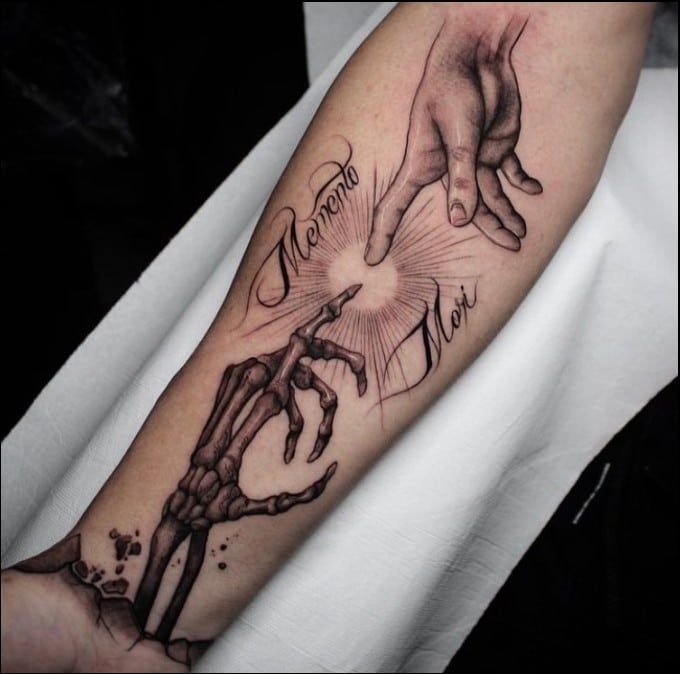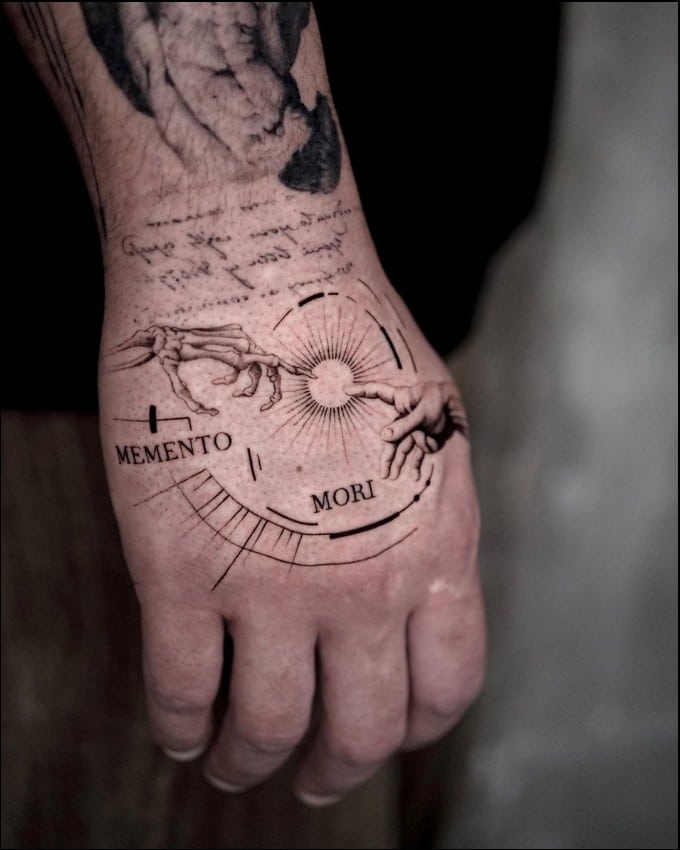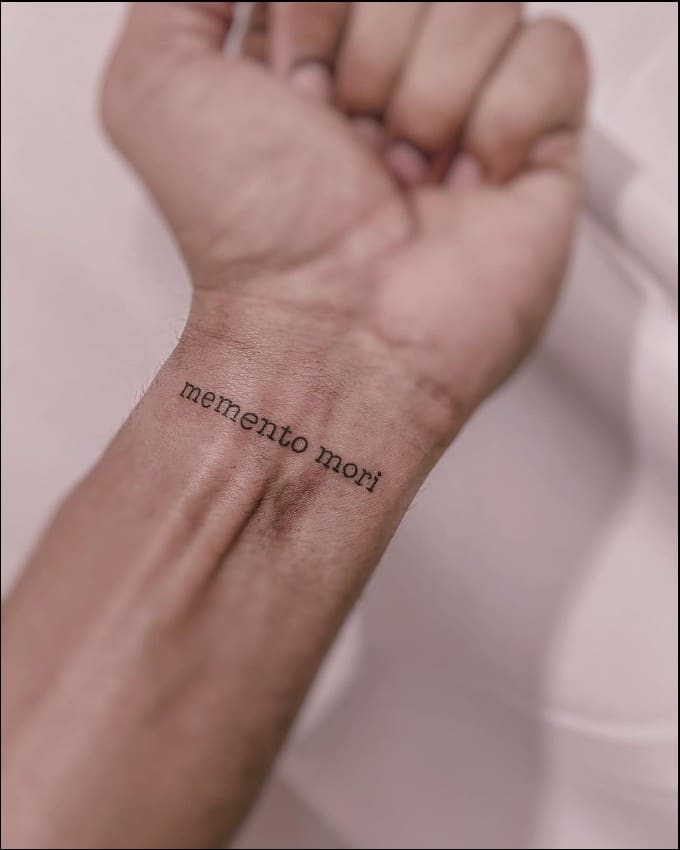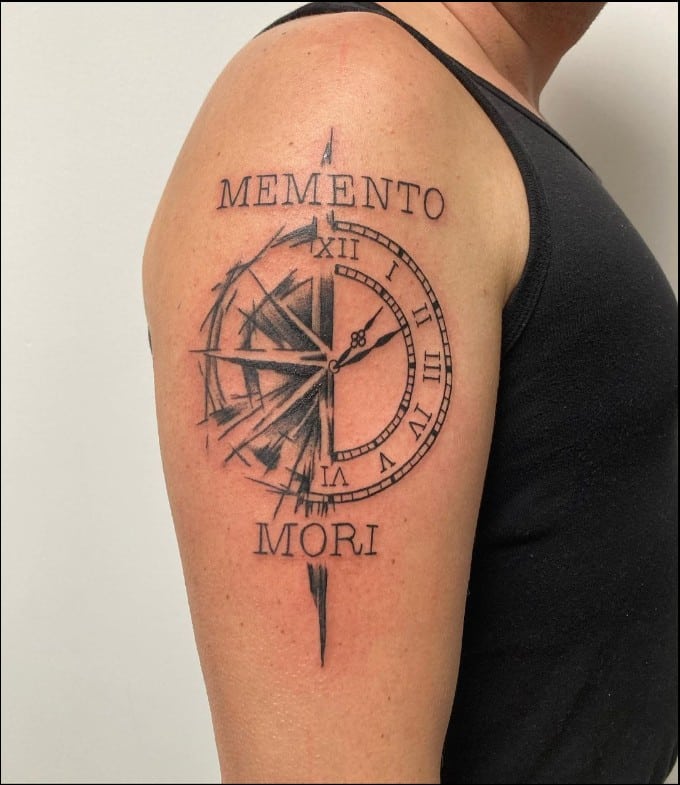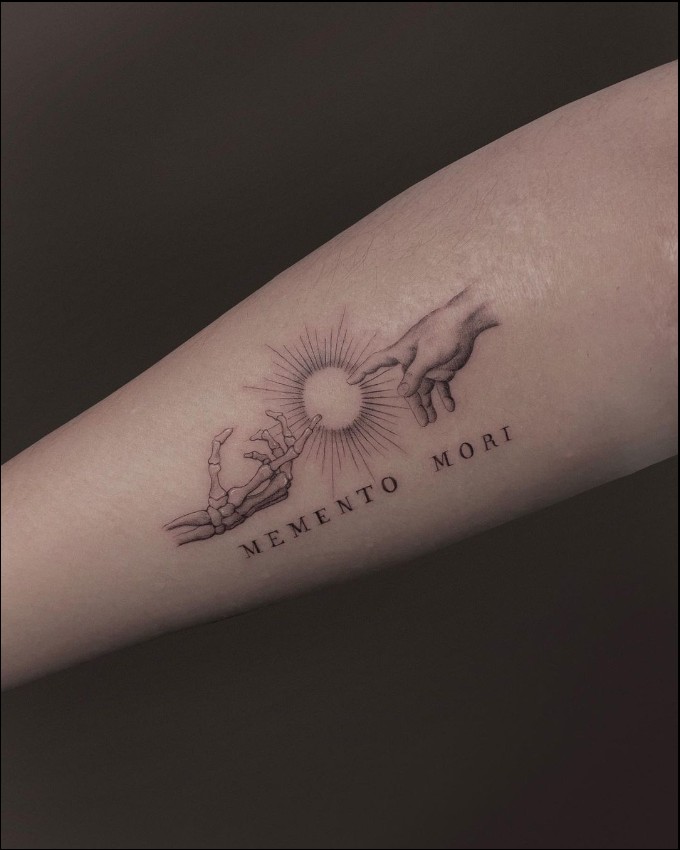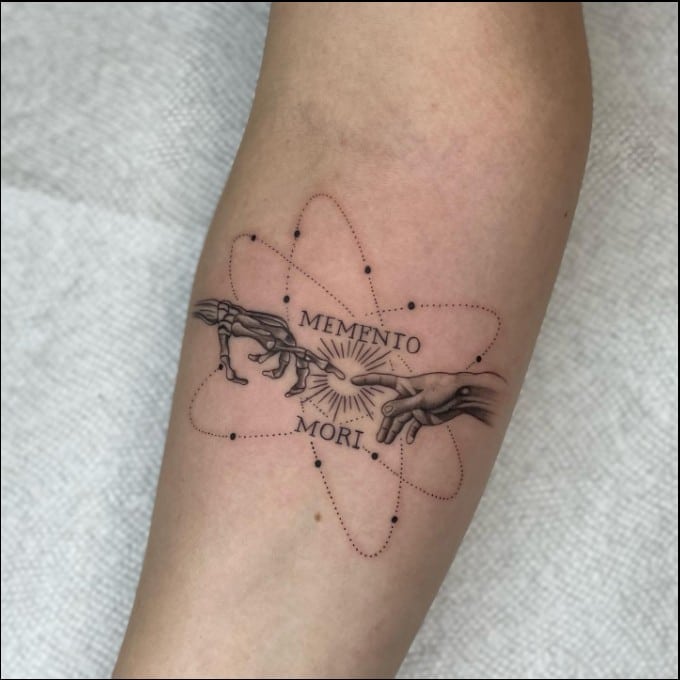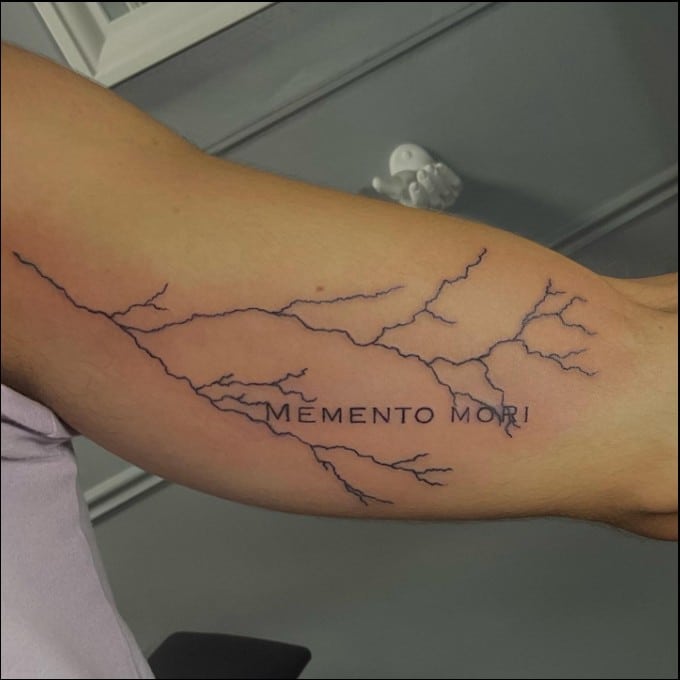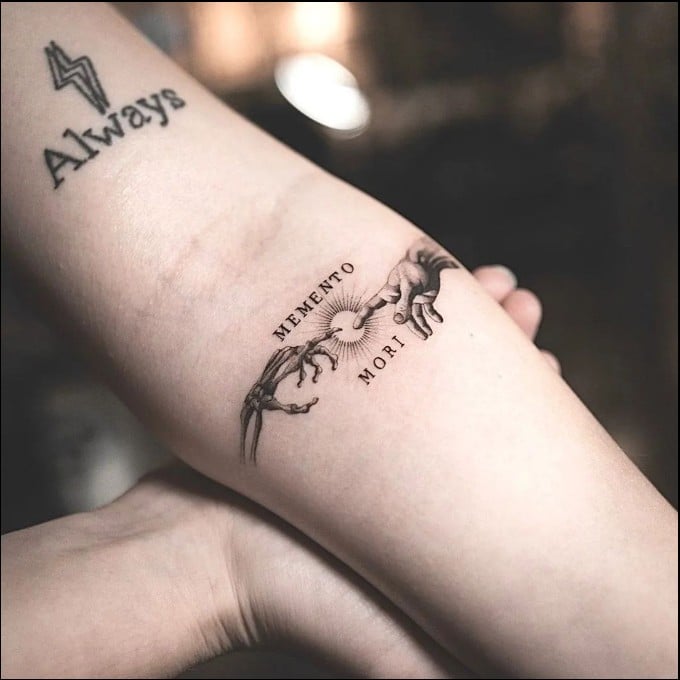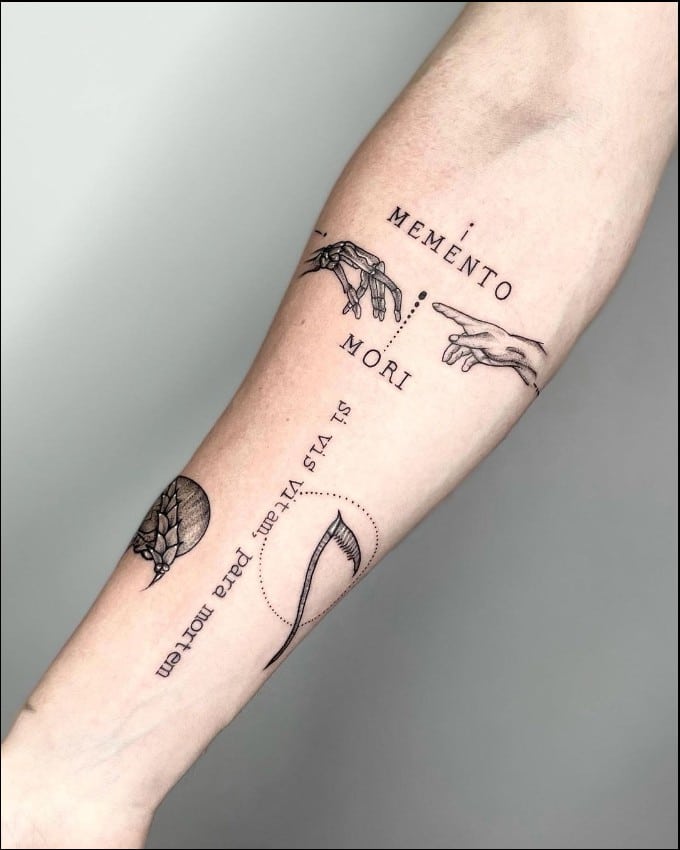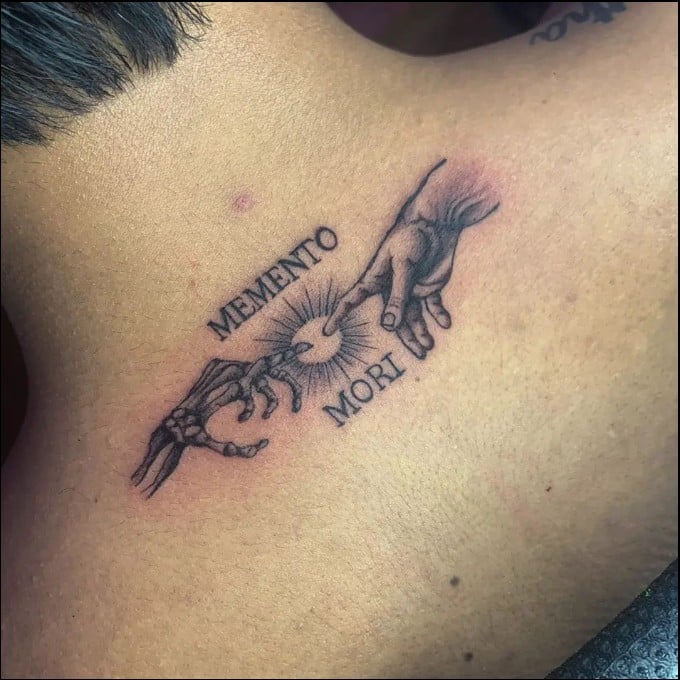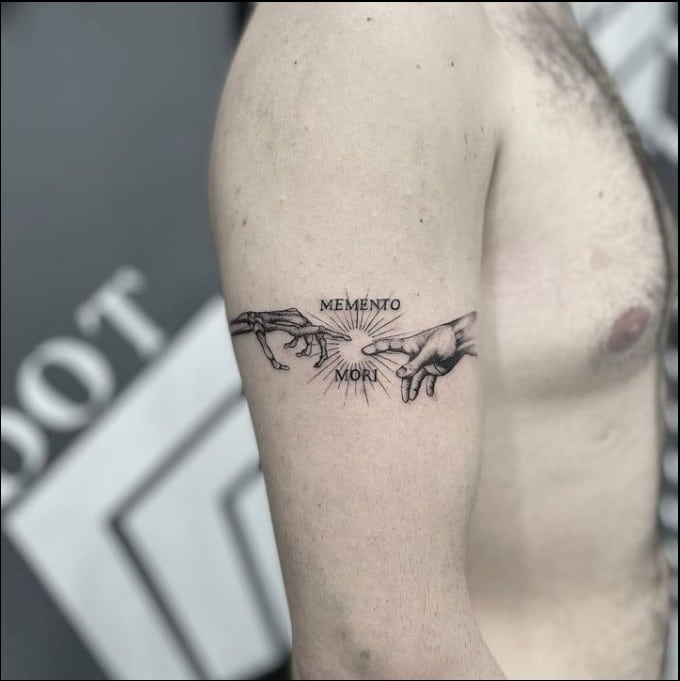 Memento Mori Hourglass Tattoo designs for men on arms.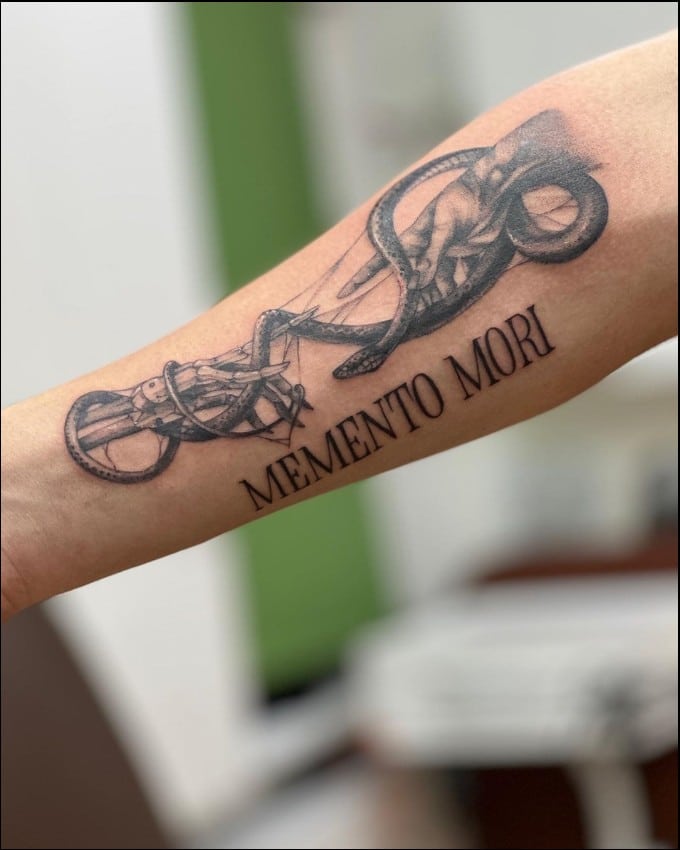 Memento Mori Fonts style tattoos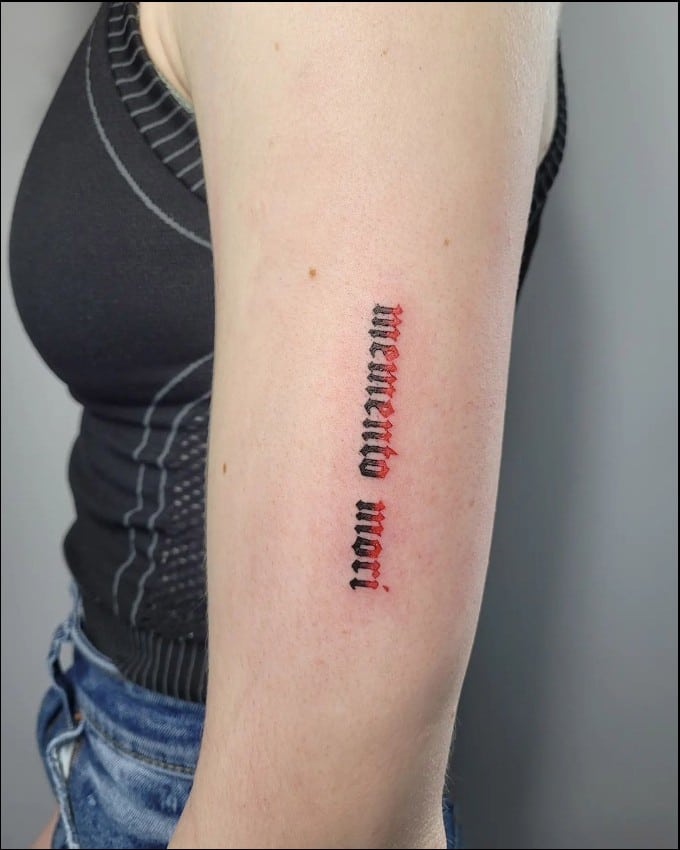 Memento mori Tattoos on forearms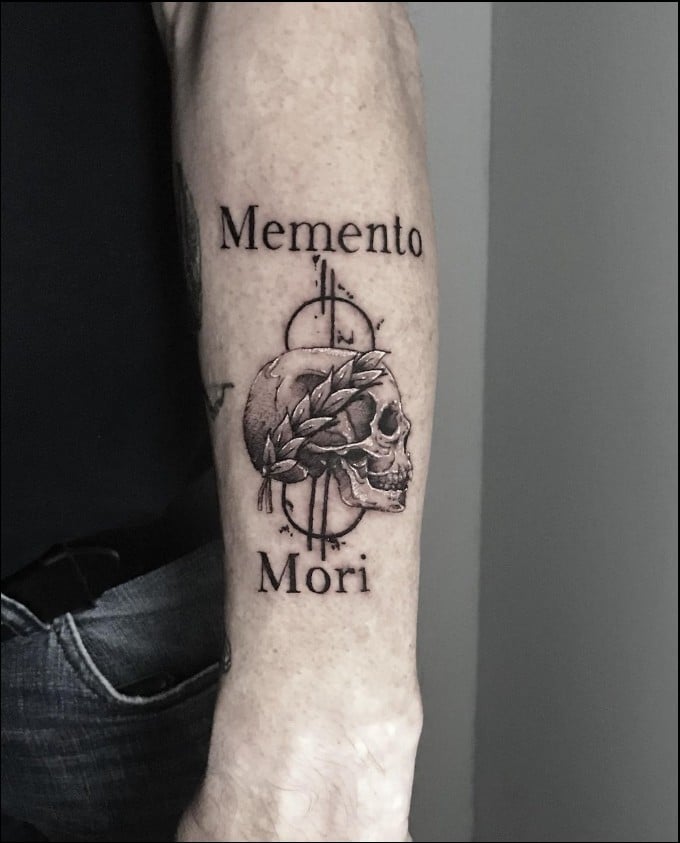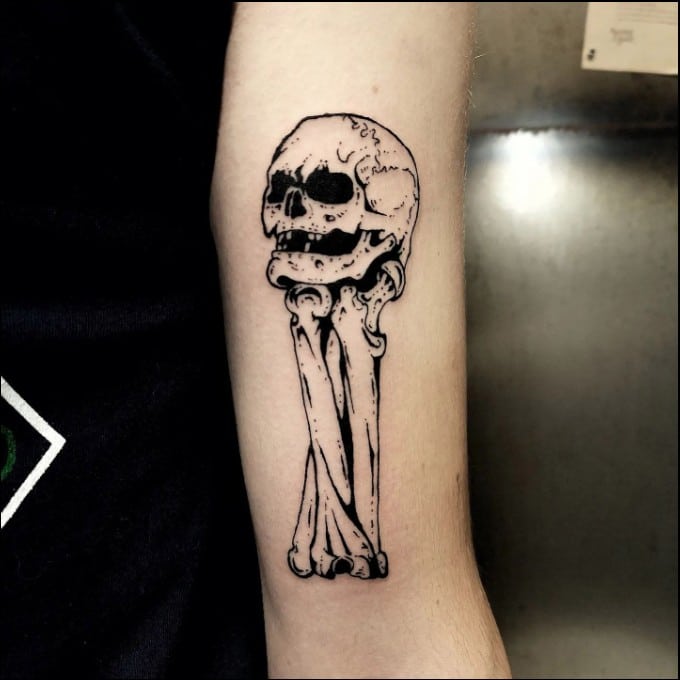 Memento mori flower tattoo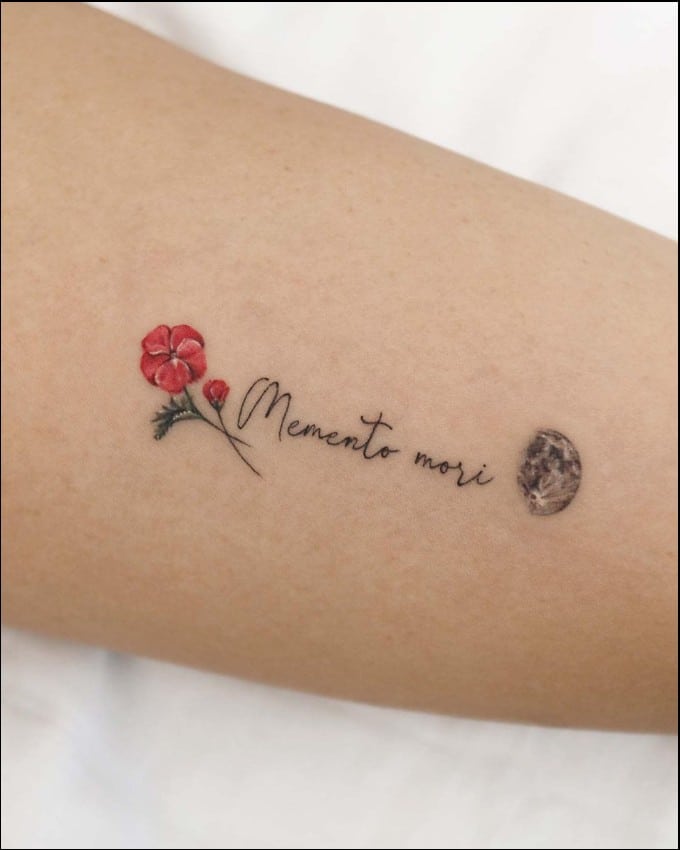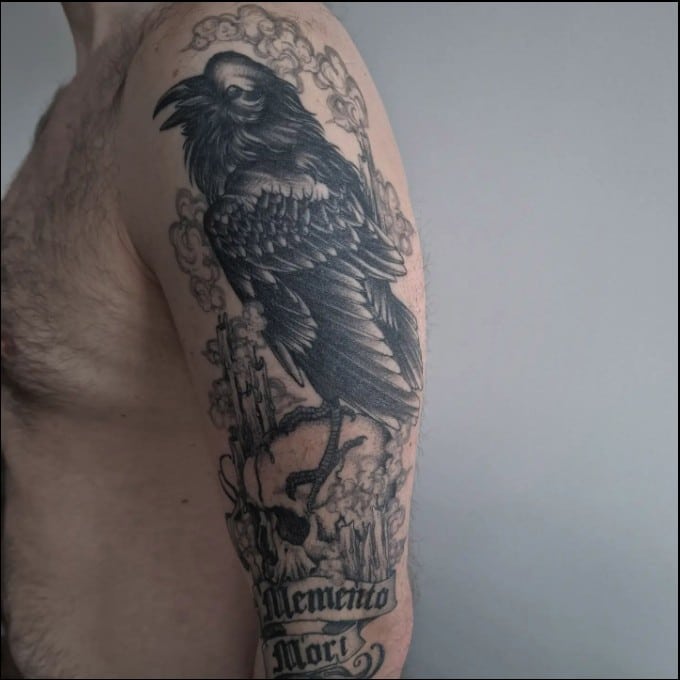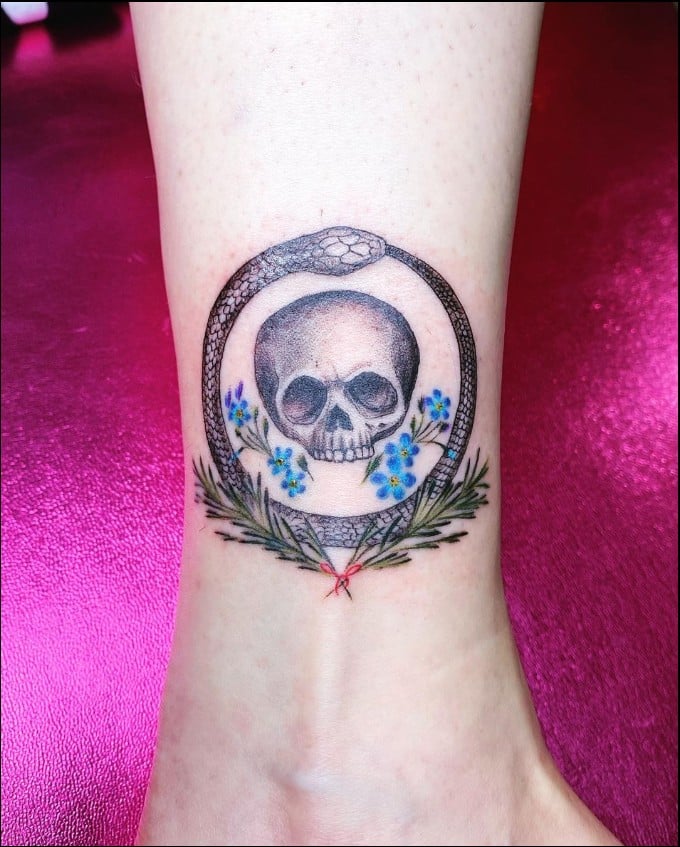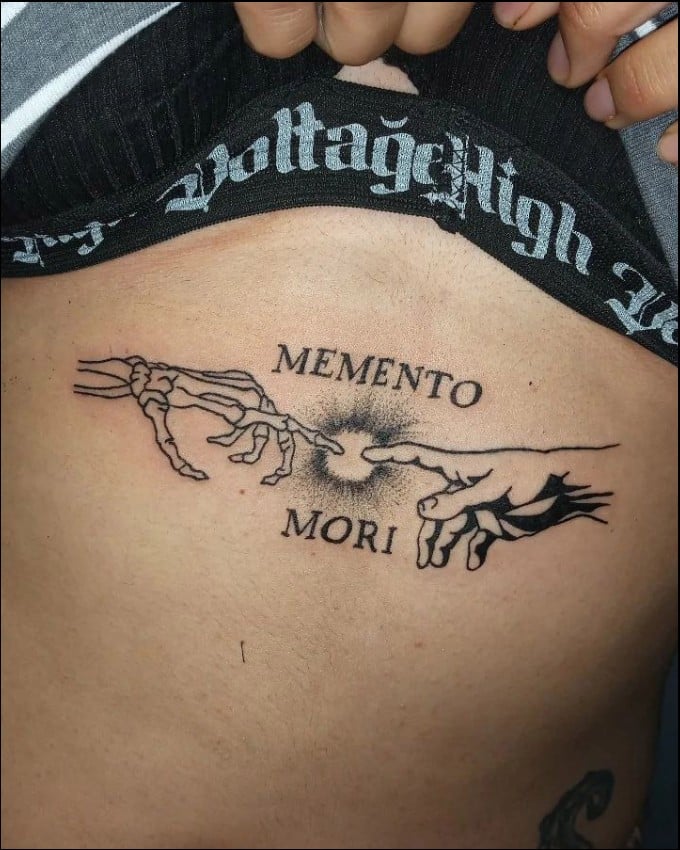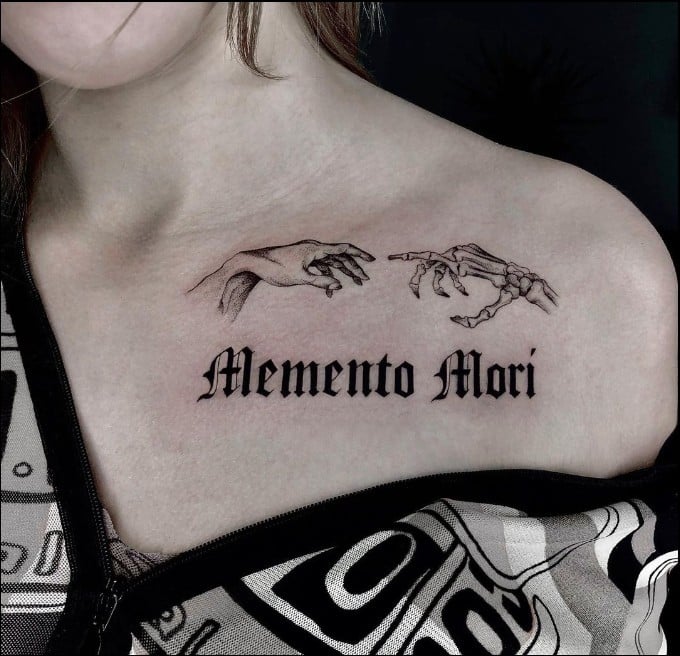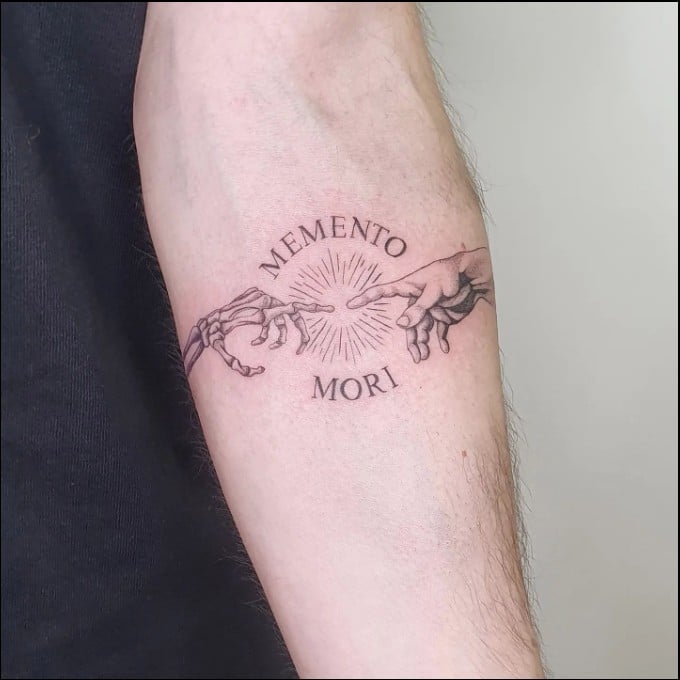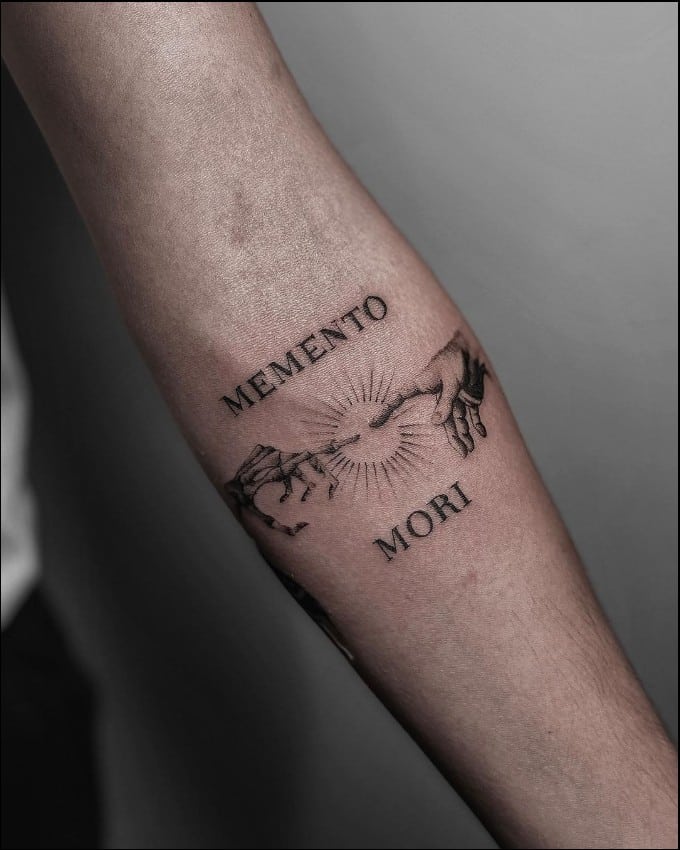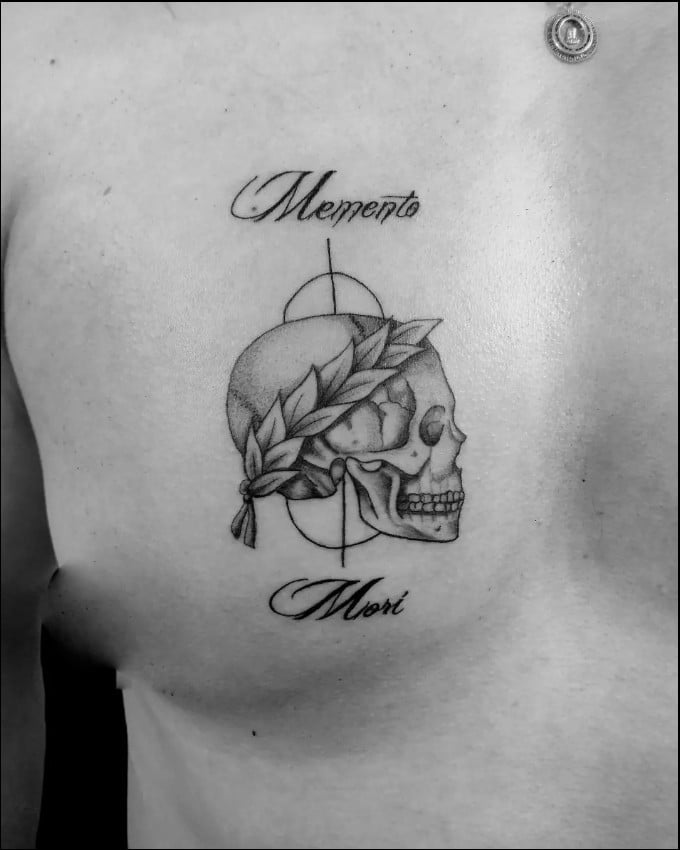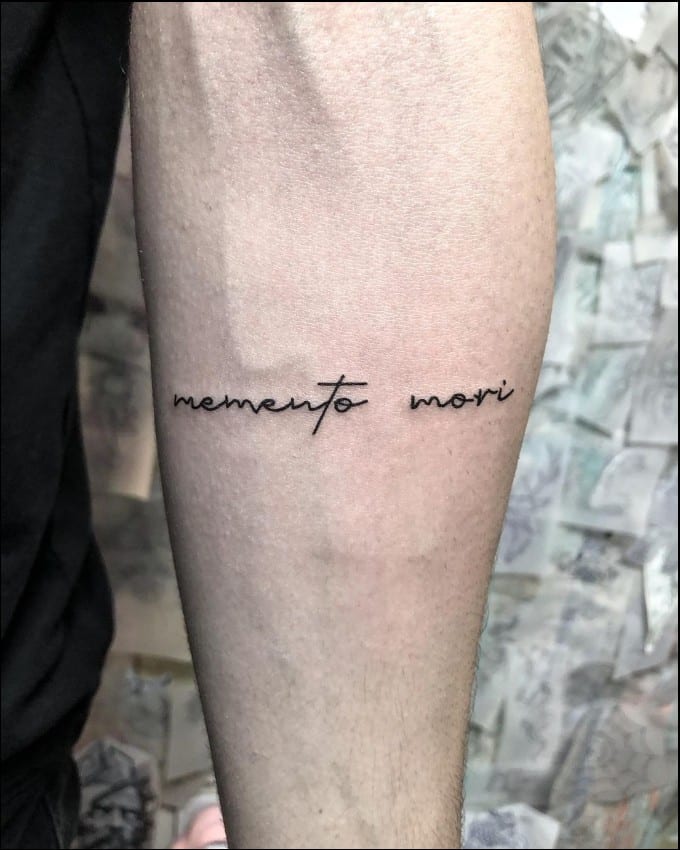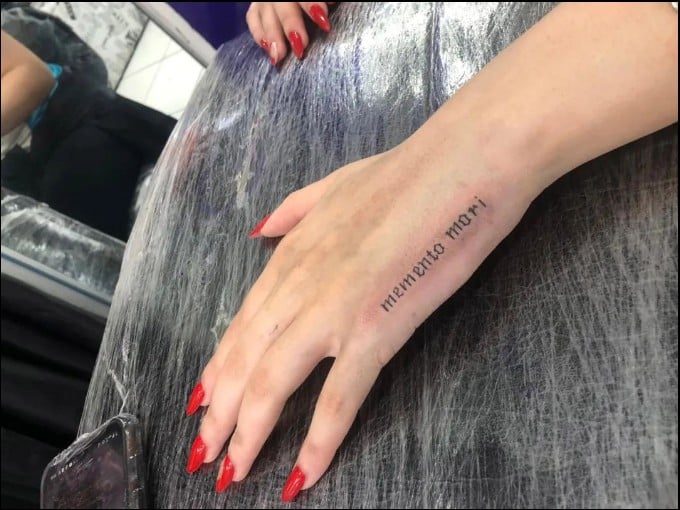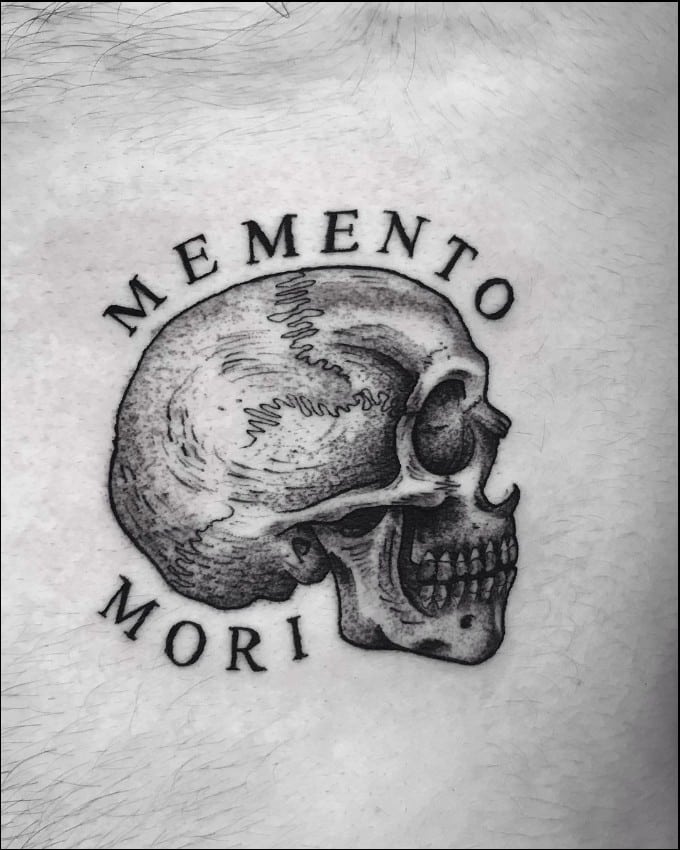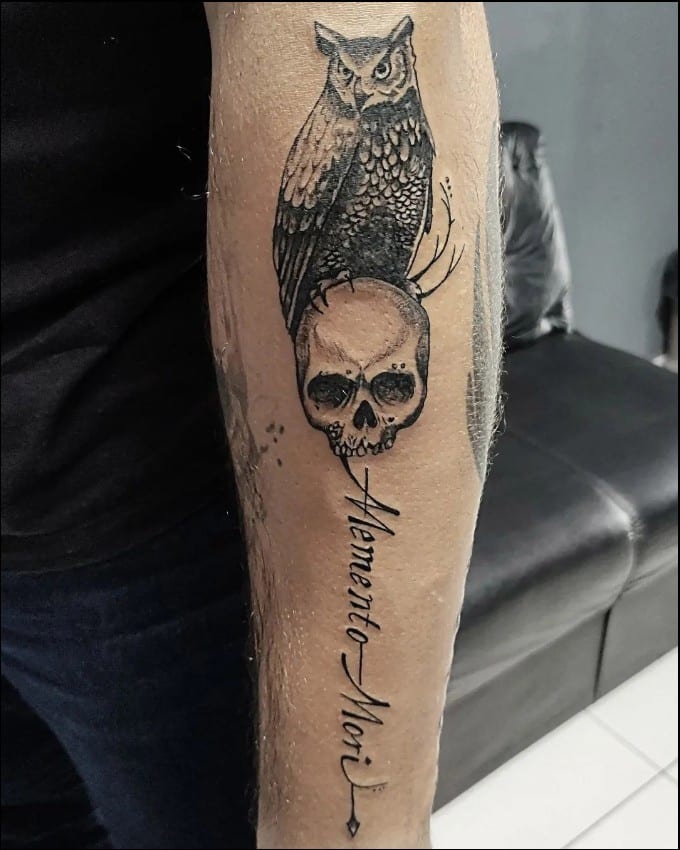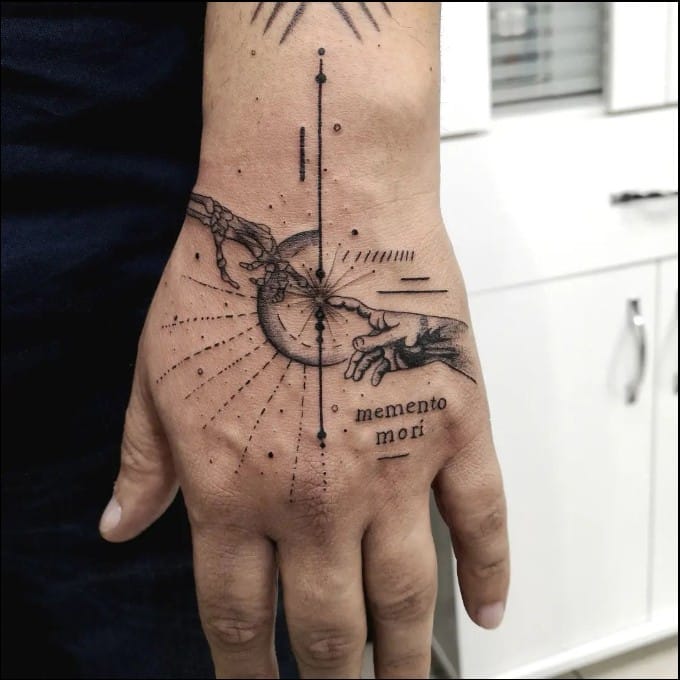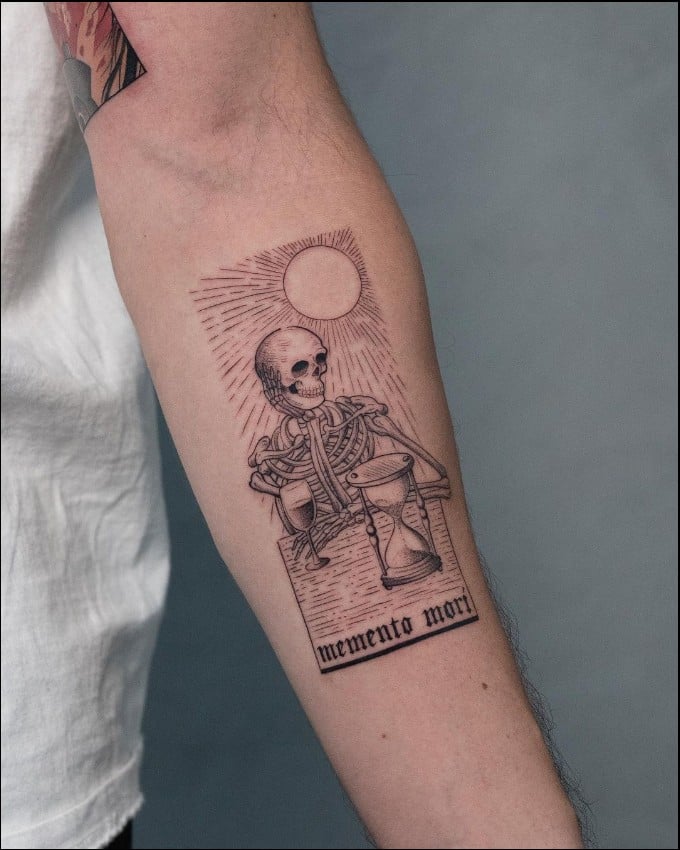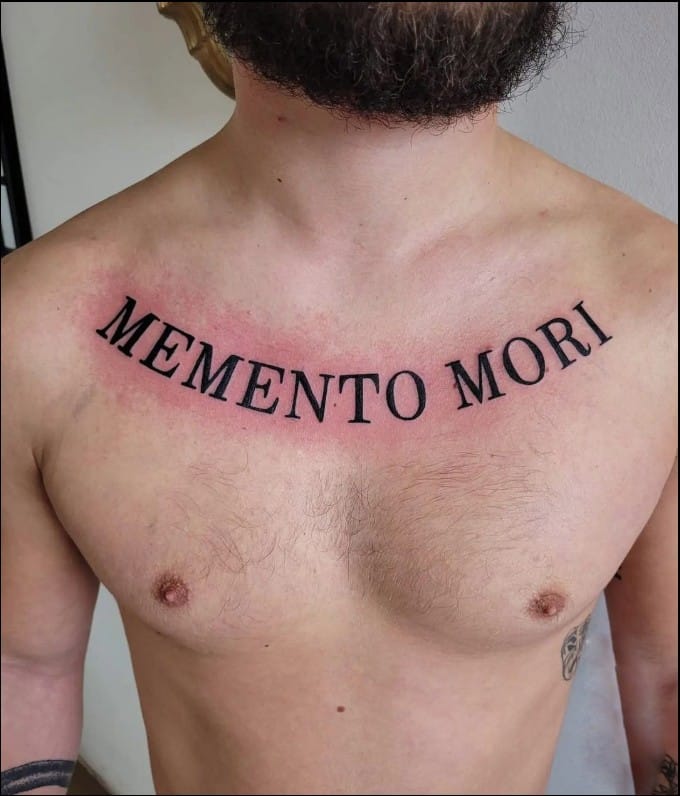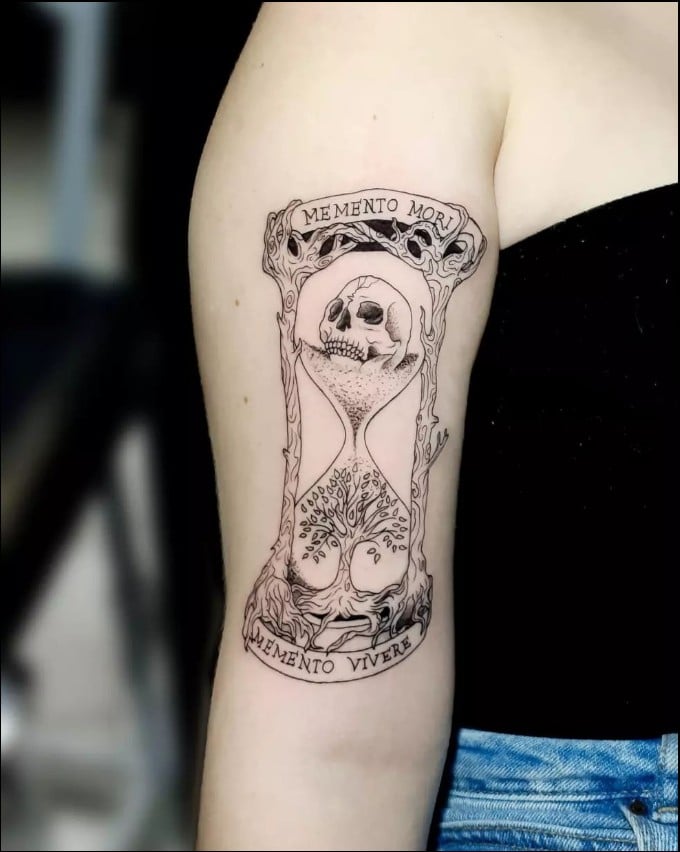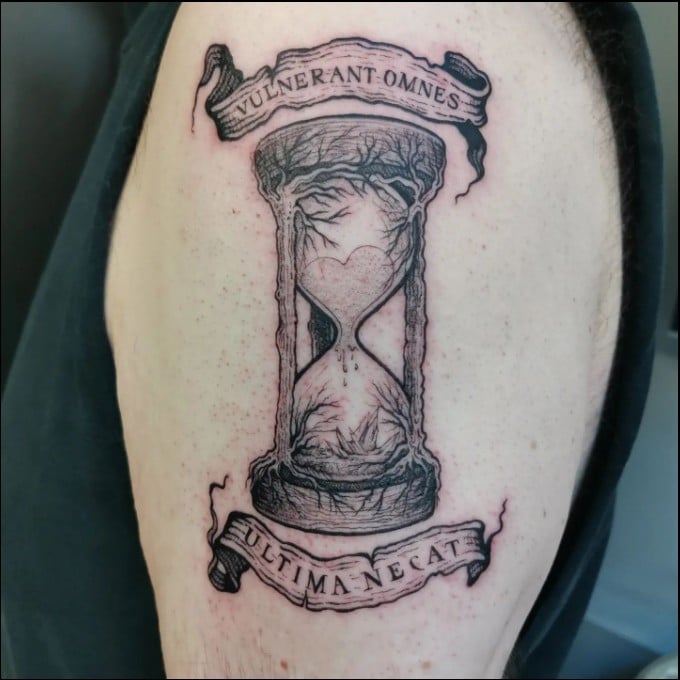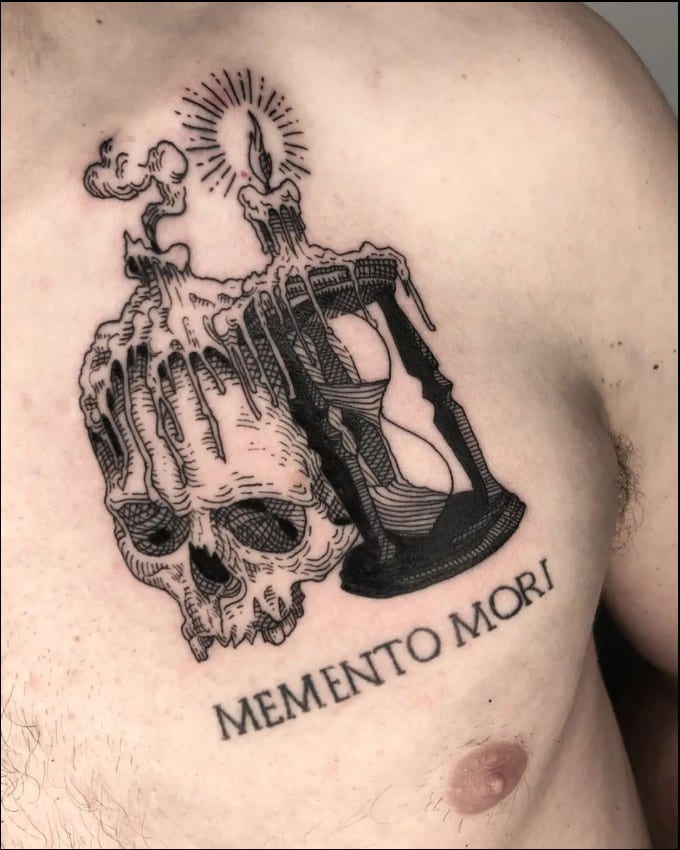 I hope you like these beautiful memento mori tattoos designs and ideas for your next tattoo design. Please share with others also. If you have any suggestion and query, please let us know by emailing at [email protected] . 
Please also check out: More Tattoo Ideas. 
People also asked that: 
Is Memento Mori a good tattoo?


There is no doubt about attractive looks with memento mori tattoos but they might not be a good option for you in the long run. These tattoos are popular with those who believe in mortality and the cycle of life. It can also carry negative vibes if not chosen carefully. They can represent death and ending, which could make them a little bit difficult to live with over time. 
But it is also a reminder for those who want to live their lives to their fullest and enjoy every moment. so it totally depends upon you.