Lotus Flower Tattoos And Ideas For Men And Women
Lotus Tattoos: Flowers are the popular choice designs for girls and women. They are beautiful and eye-catching. Most people go for flower tattoos because of their beauty and colors. Flowers are chosen because they also have some spiritual and religious meaning as well. Each flower has its own different meaning. Each flower has its importance in different cultures. There are lots of flowers around the world. Here we are going to talk about lotus tattoos and why people want lotus flowers too much.
Lotus flower tattoos, meaning and symbolism
The Lotus flower is one of the beautiful flowers. It shining bright and colorful. The beauty of lotus flower tattoos is that it looks amazing when it comes in different colors. They can be big or small, depending upon the wearer's choice. They look amazing at any location of the body. You can have lotus flower tattoos on the back, wrist, legs, shoulder. They also look good when in bold colors such as simple black and grey. SO you can mix lotus flower tattoo designs with other designs like Buddha, lion, tiger, birds, and many more.
Meanings of Lotus tattoo :
Lotus flower tattoos have various meanings with each color. Lotus flower comes in many colors like red, pink, blue, purple, and white. For example, the White lotus flower tattoo symbolizes mental and spiritual enlightenment. Where the Blue lotus tattoo represents knowledge, wisdom, and intelligence. Purple represents the mystic view of the region and spirituality. While the red lotus flower tattoo represents love, passion, and other emotions. There are other meanings related to Buddhism as well for why lotus tattoos are so popular among people who want flower tattoos. Here are
some of the meanings of lotus flower tattoos are given below.
• Patience
• Purity
• Mysticism
• Direct Spiritual Contact
• Emptiness from Desire
• Victory over Attachments
• Enlightenment and the Bodhi State
• Love and Compassion for All Things
• Self-Awareness
• Faithfulness During Spiritual Development
• Rising Out of Suffering
Lotus flower tattoos are beautiful tattoo designs. Both women and men can have lotus tattoos on their bodies where they wish to have them. Here we collect some of the coolest lotus flower tattoo designs and ideas for both men and women both. Please take a look:
1. Colorful lotus on Arm For women.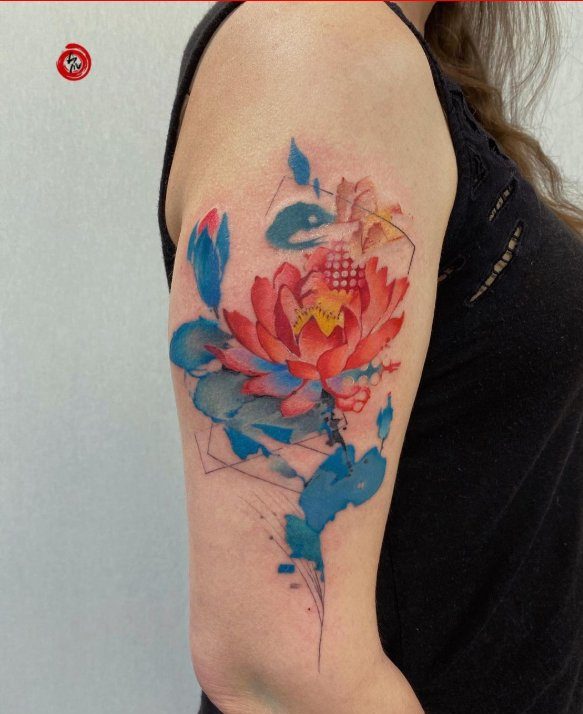 2. Lotus tattoo designs for the neck.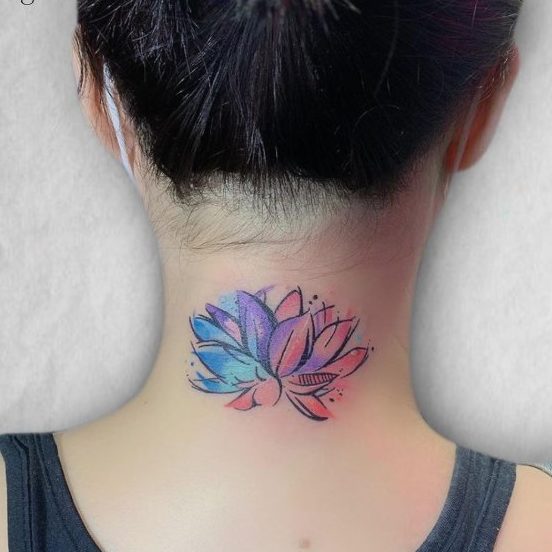 ---
3. Watercolor lotus tattoo designs for back for women.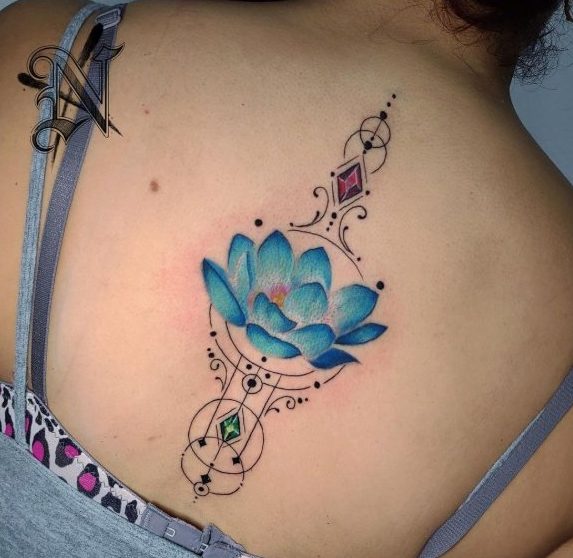 ---
4. Beautiful lotus tattoo designs for back ideas for men and women.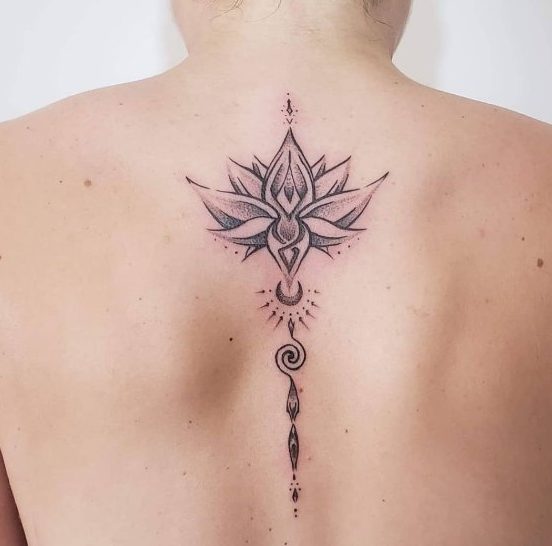 ---
5. Buddha skull and lotus tattoos designs are very famous ideas for forearms.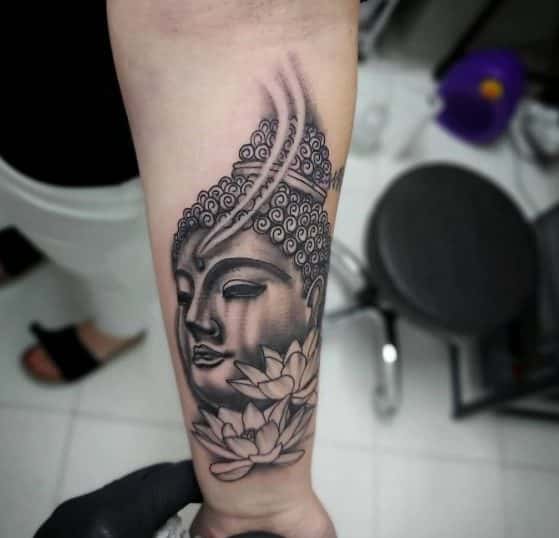 ---
6. Lotus tattoo designs on back ideas for men and women.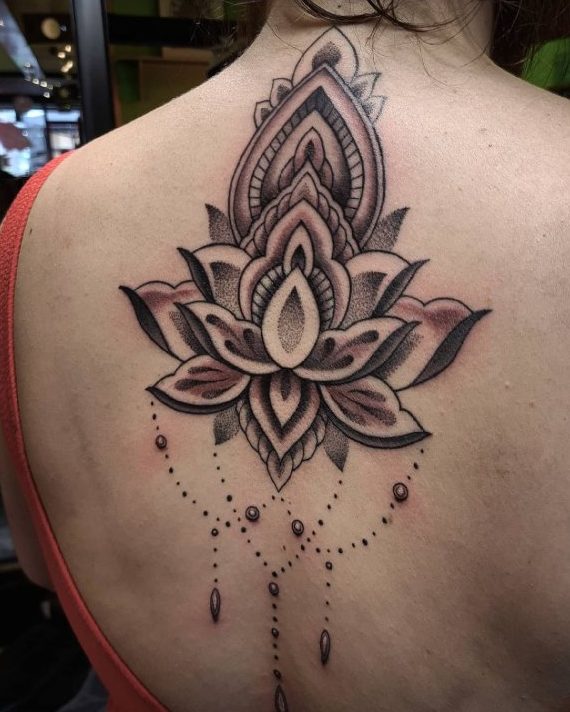 ---
7. Buddha and lotus tattoo designs on arm.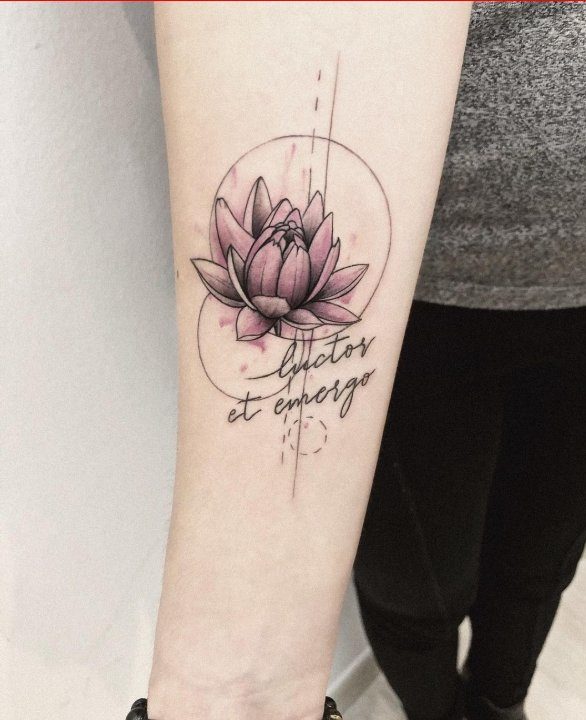 ---
8. Lotus flower designs for legs.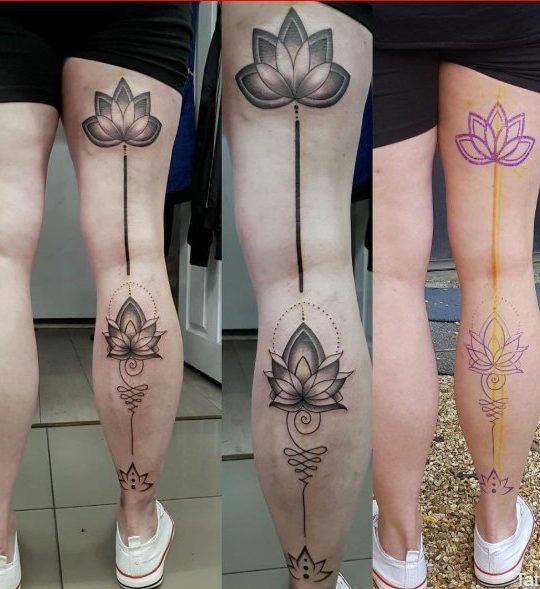 ---
9. Awesome lotus tattoo designs for men and women and meaning.
---
10. Lotus flower designs for girls on the upper arm.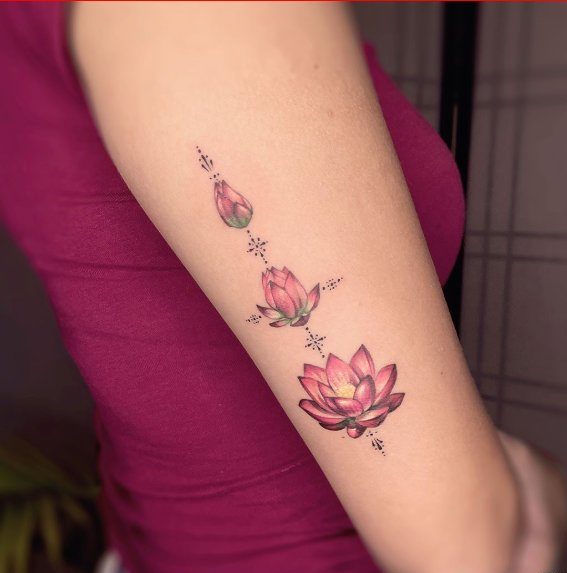 ---