Fish Tattoo Designs and ideas for men and women
Fish tattoos are not always in trend but somehow people are getting fish tattoo on their skin. Because of some important meaning and symbolism. Fishes are a cute creature. Here we are talking about some small kinds of fishes like goldfish etc, not that huge kind of fishes like shark and whale. You shouldn't surprise why people getting a fish tattoo. In fact, fish has long intimacy with a human being. Fish have a lot of symbolic meanings in many cultures across the world. One of the reasons that most people choose fish tattoo because fish is a Zodiac symbol Of Pisces. Which is the 12th astrological sign of Zodiac? Which is for the time period who born between 18 Feb to 20th March.
Meaning of Fish Tattoos :
The fish tattoo has the much different meaning according to different culture and country.
Fishes are a symbol of good fortune, Luck and Happiness.
They are intelligent species. So these are the symbol of intelligence as well. They also represent happiness, good luck, wealth, adaptability, long life, unity, determination, and freedom.
In Christianity, Fish tattoo are symbolized as abundance and faith. Today people are getting fish tattoo and in other side people also getting koi fish tattoo. which has some different meaning read here about koi fish tattoo and meaning.
There are several kind of designs for fish tattoo. Mostly fish tattoos are small in size. They look very beautiful when they tattooed on your skin with color. Here we collect some of beautiful fish tattoo designs an ideas for men and women both. Please take a look below.
1. Fish Tattoo Design behind the neck.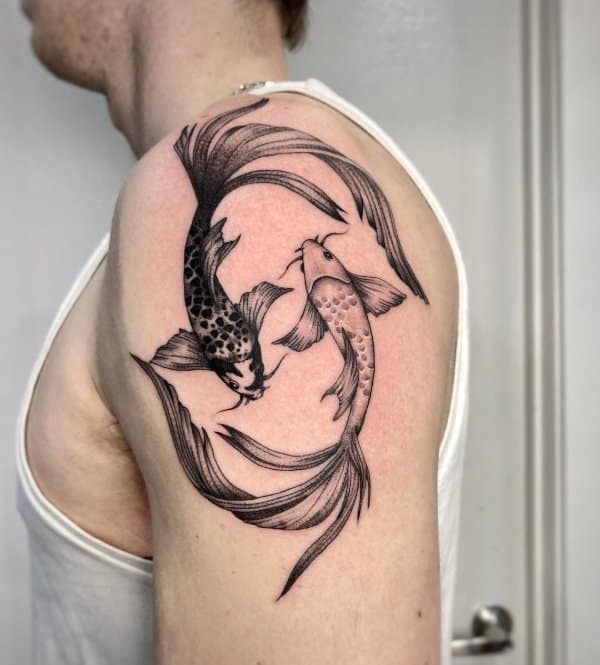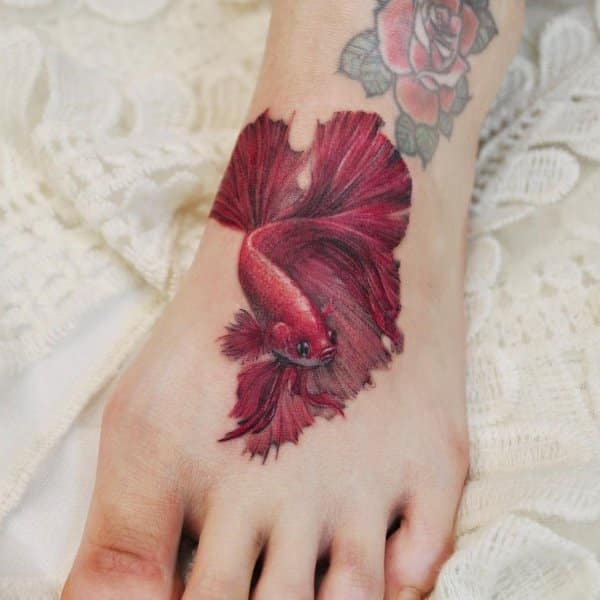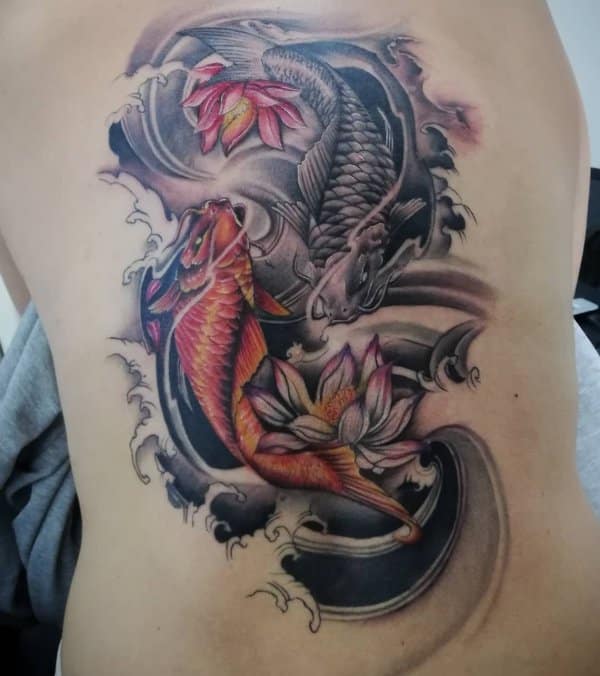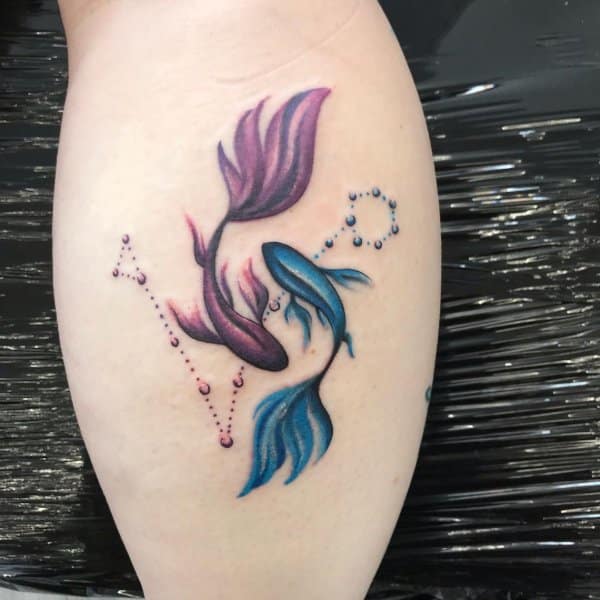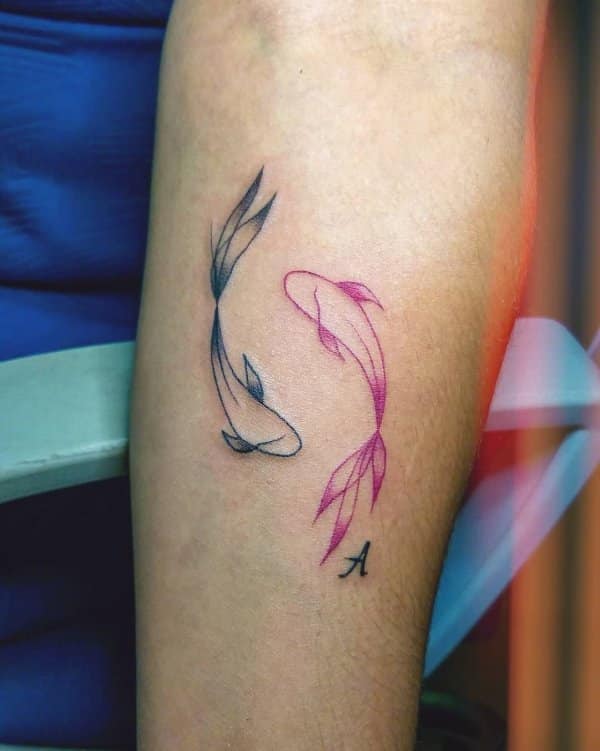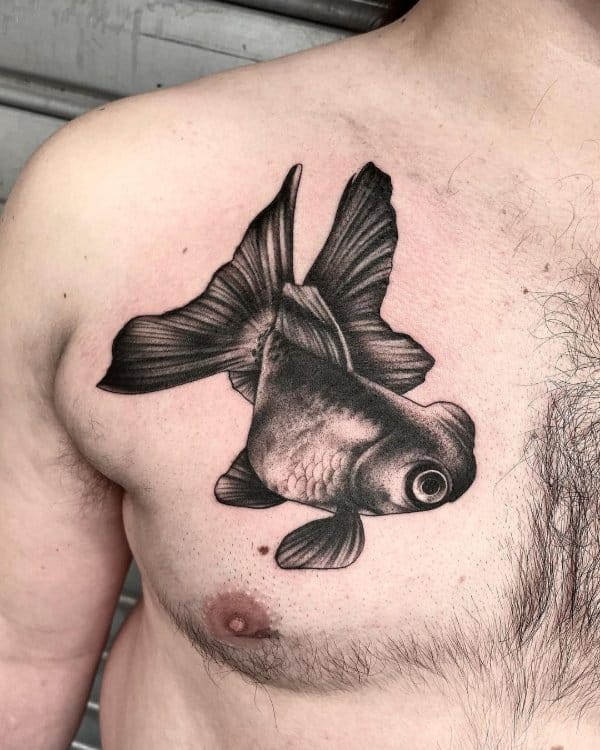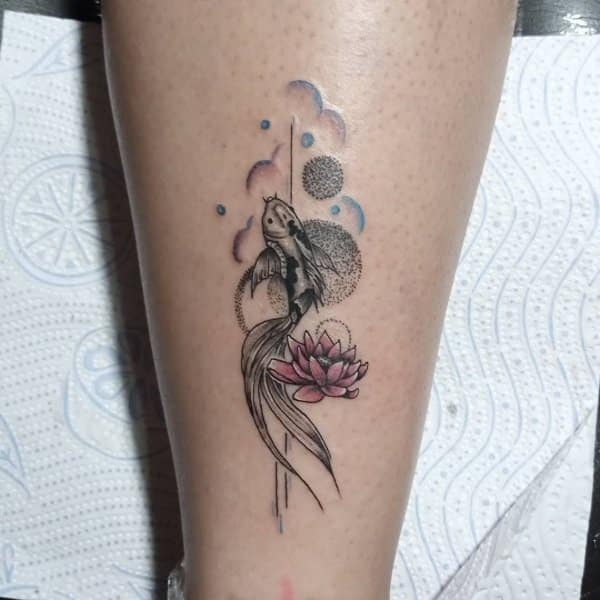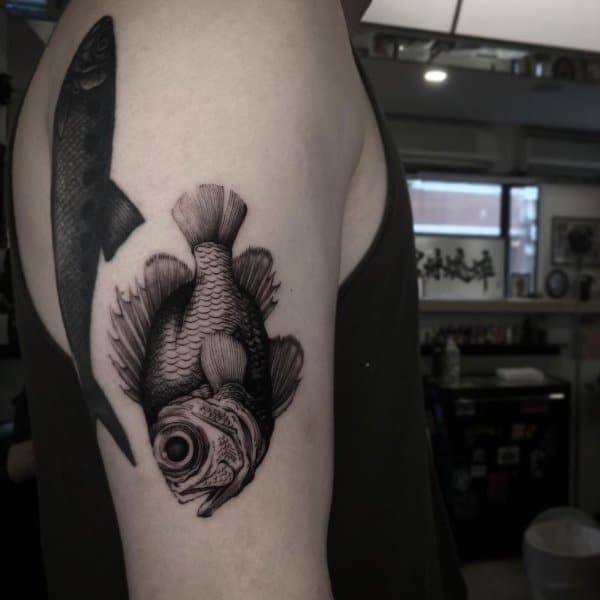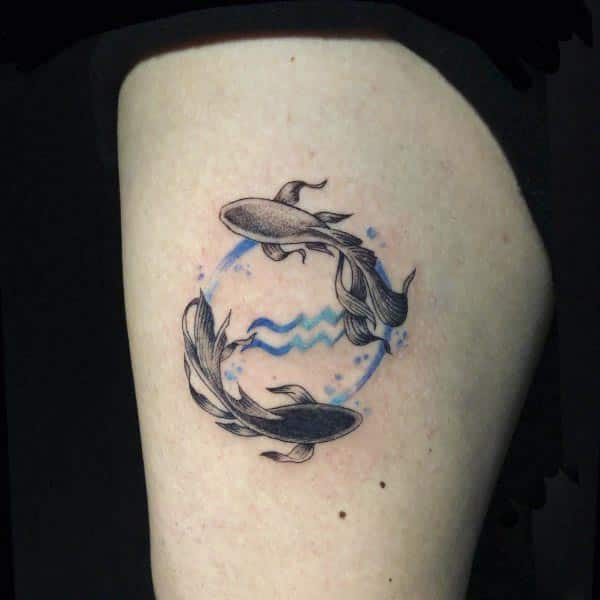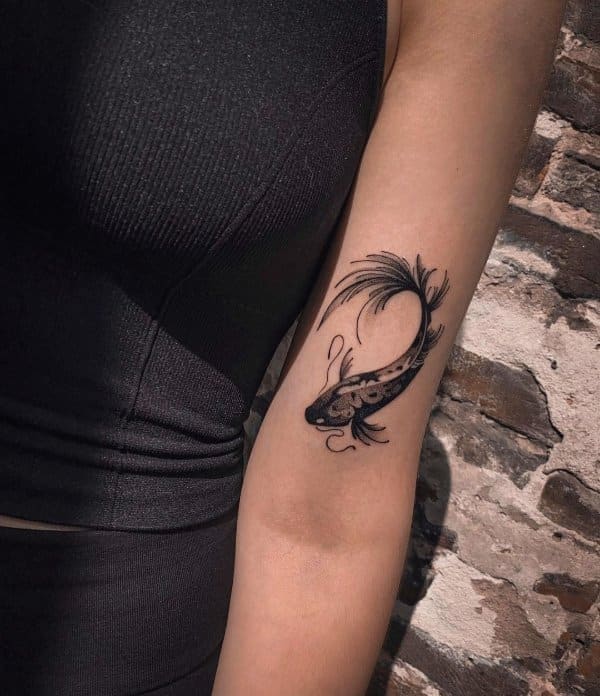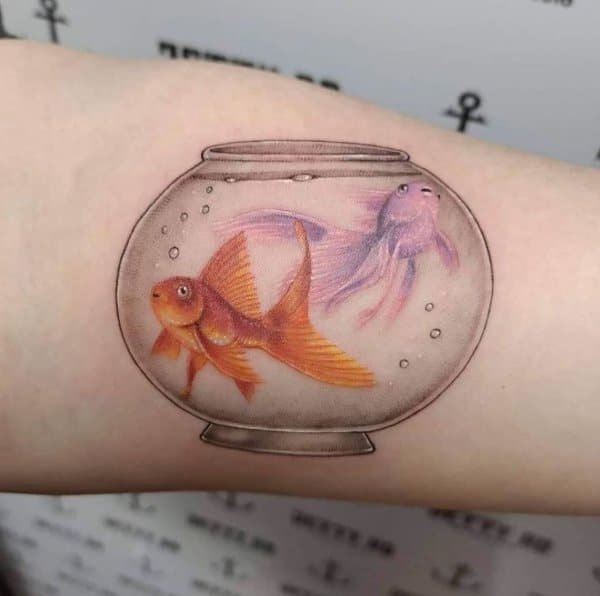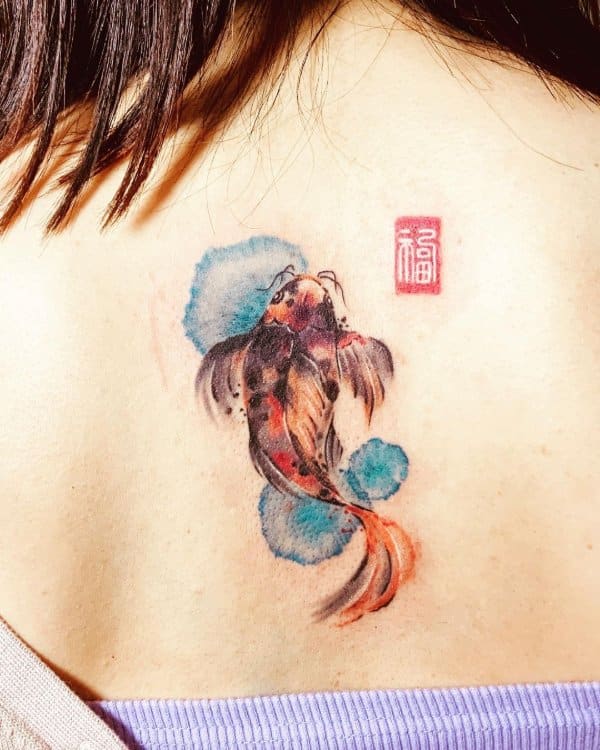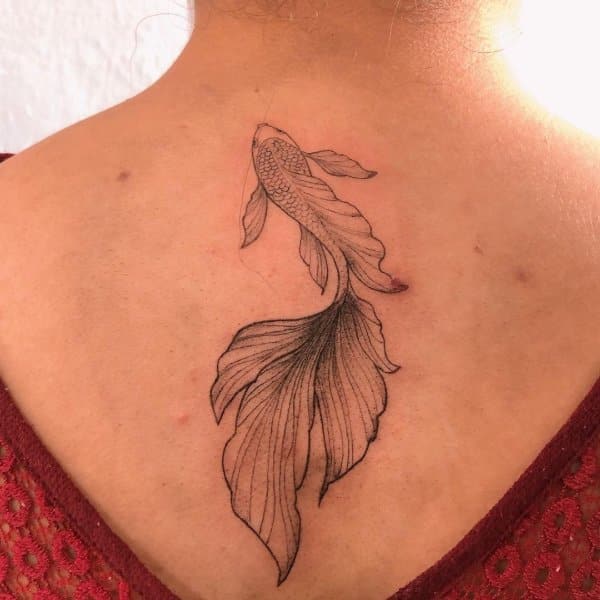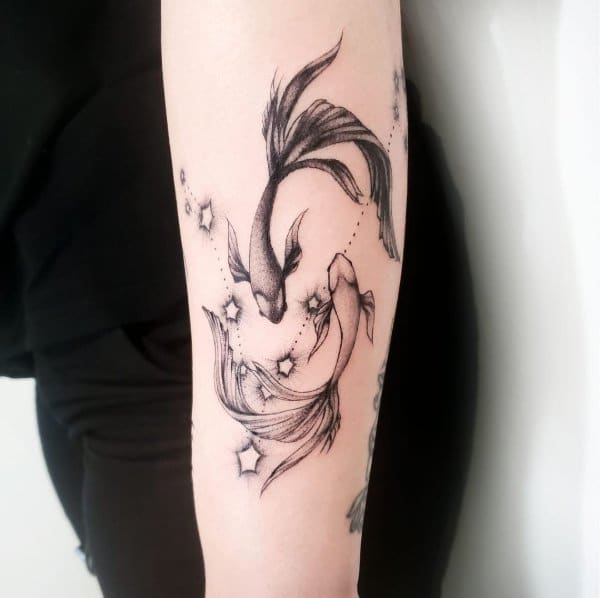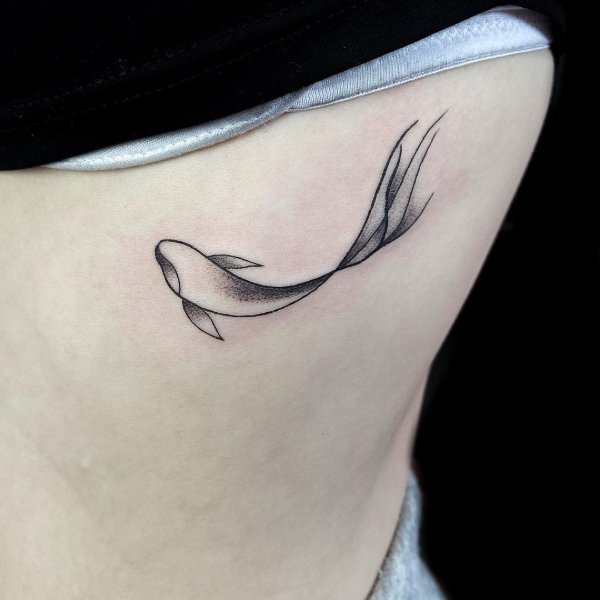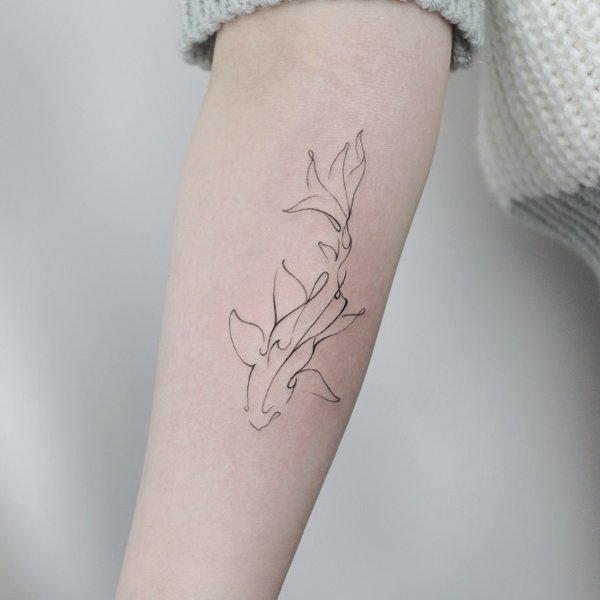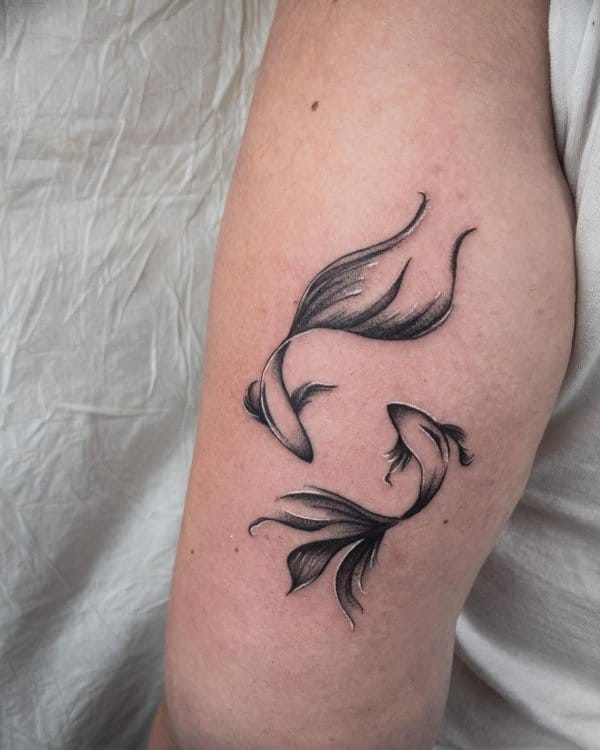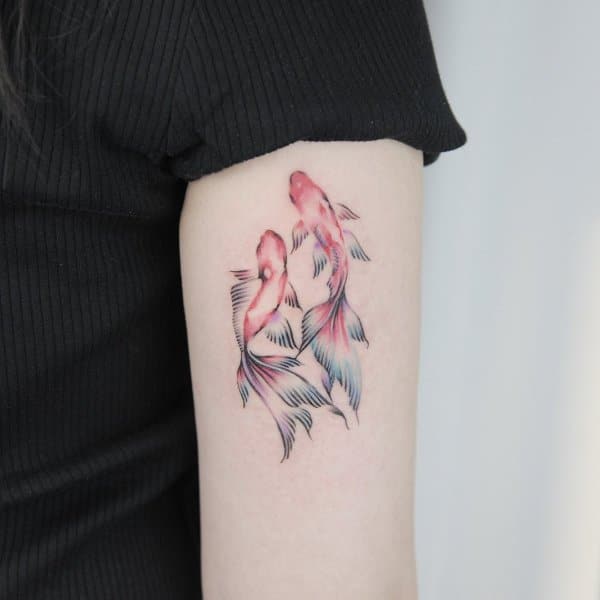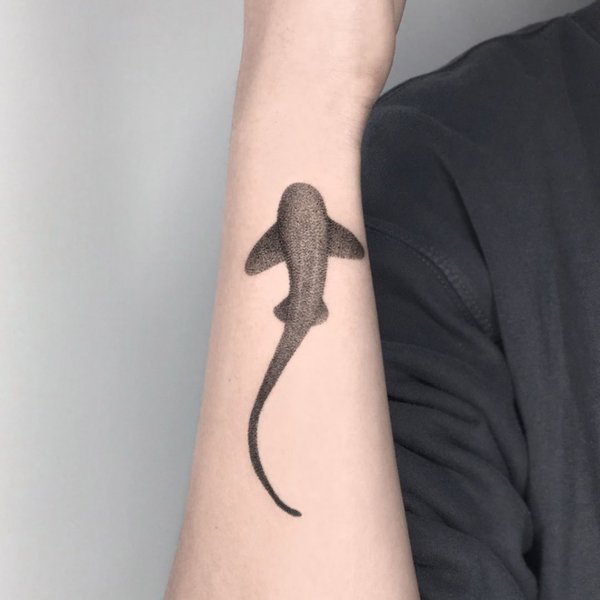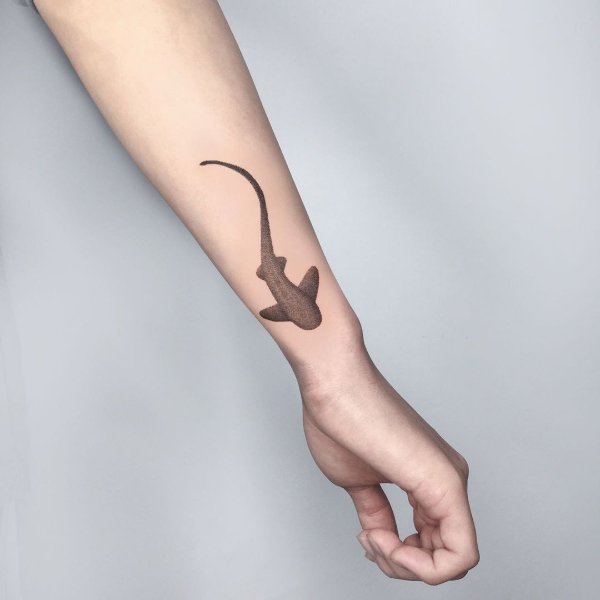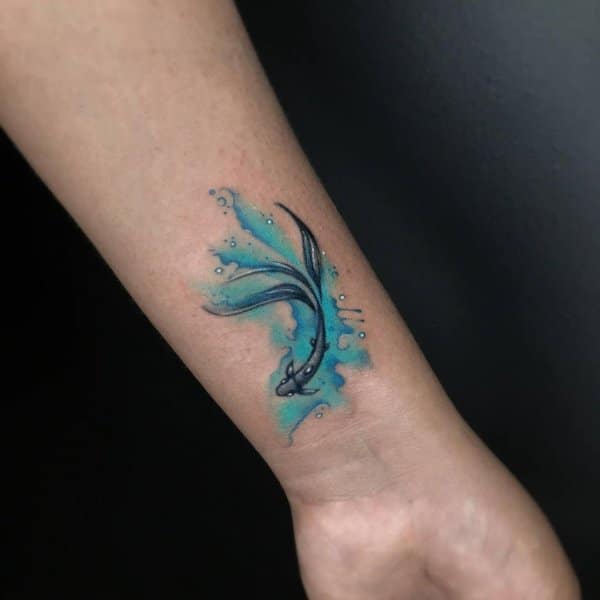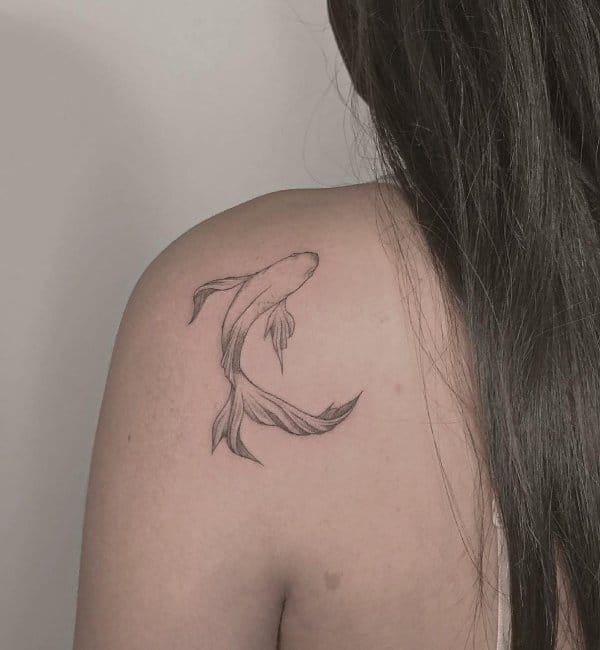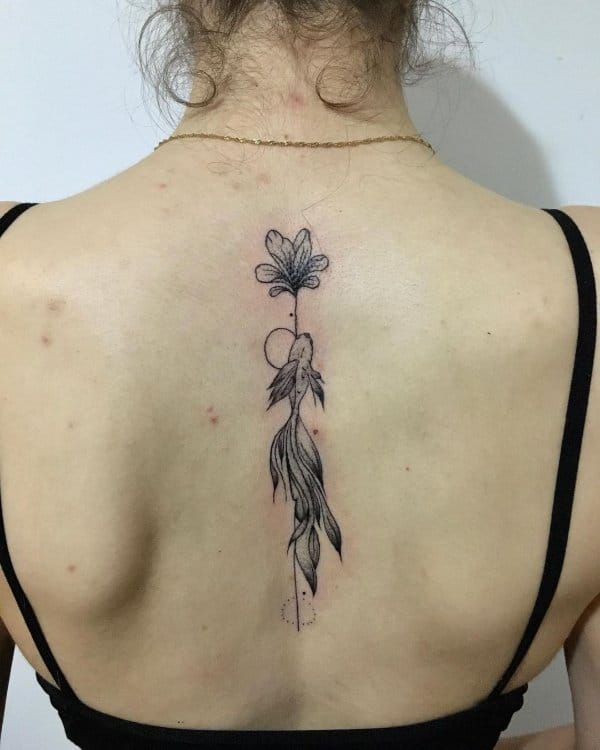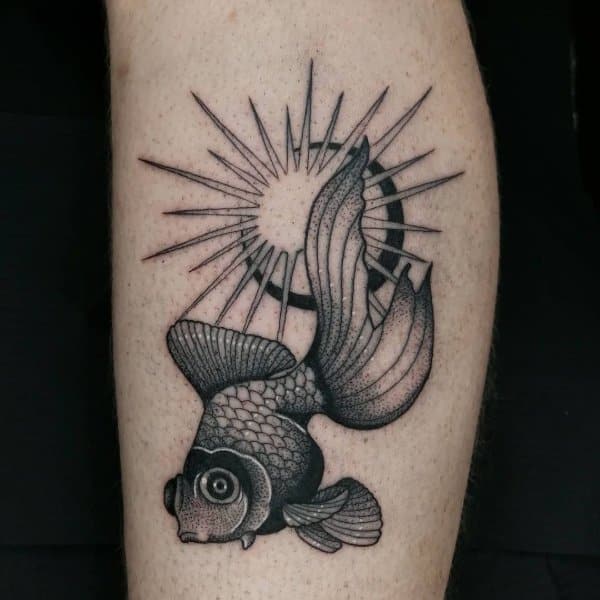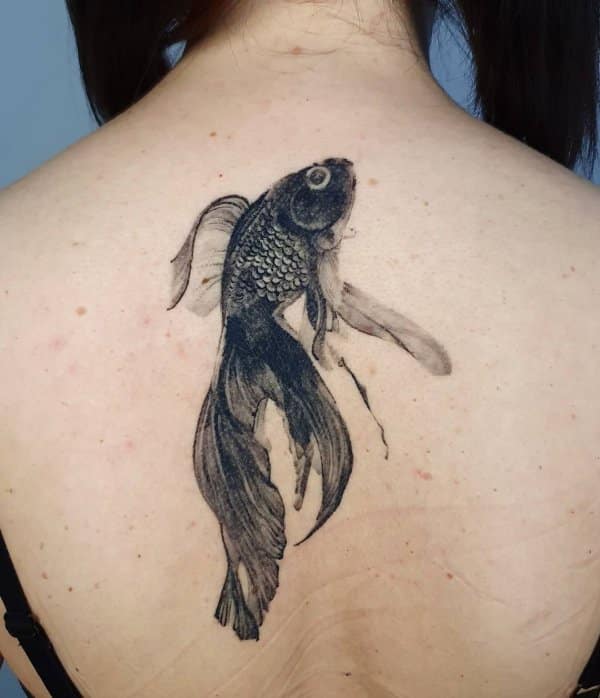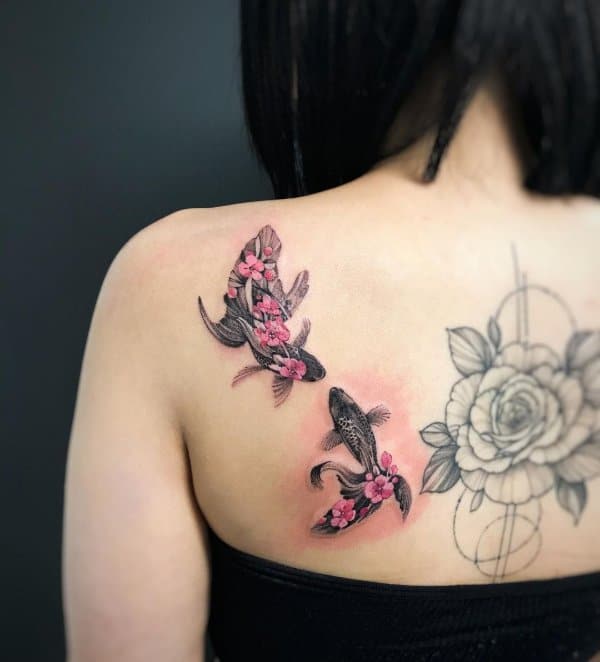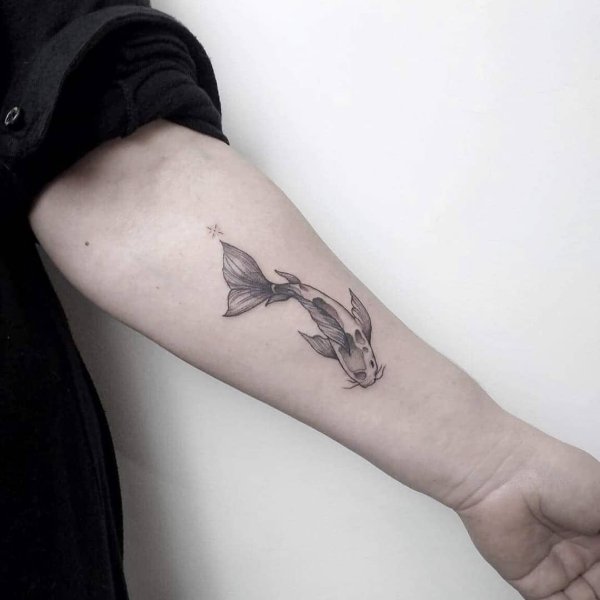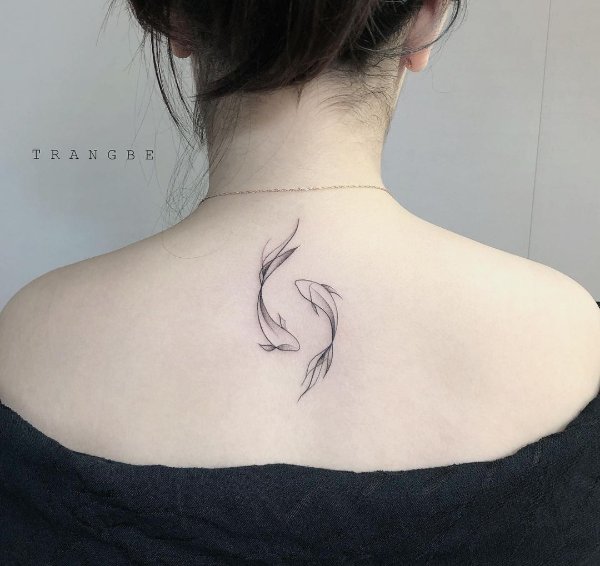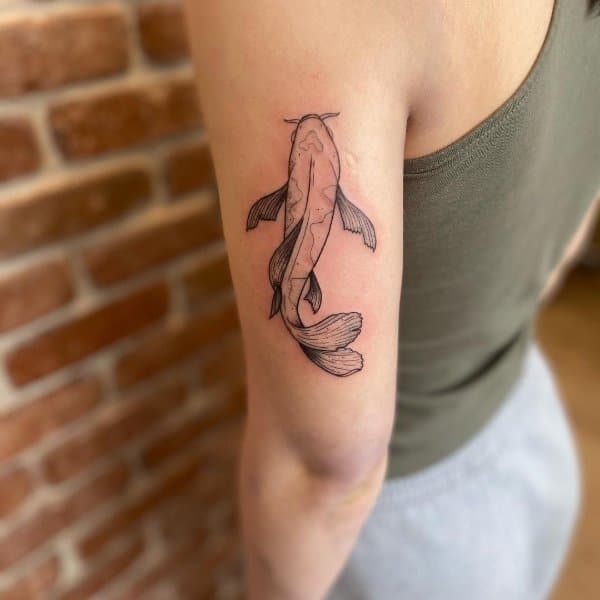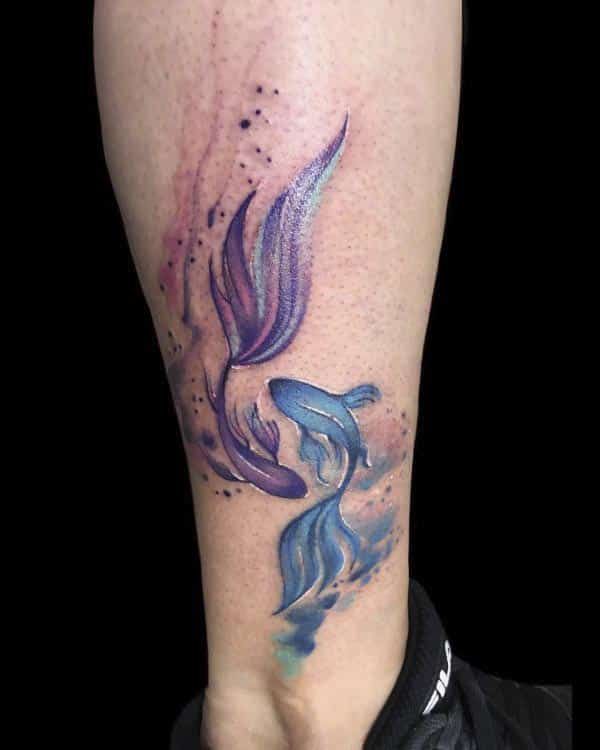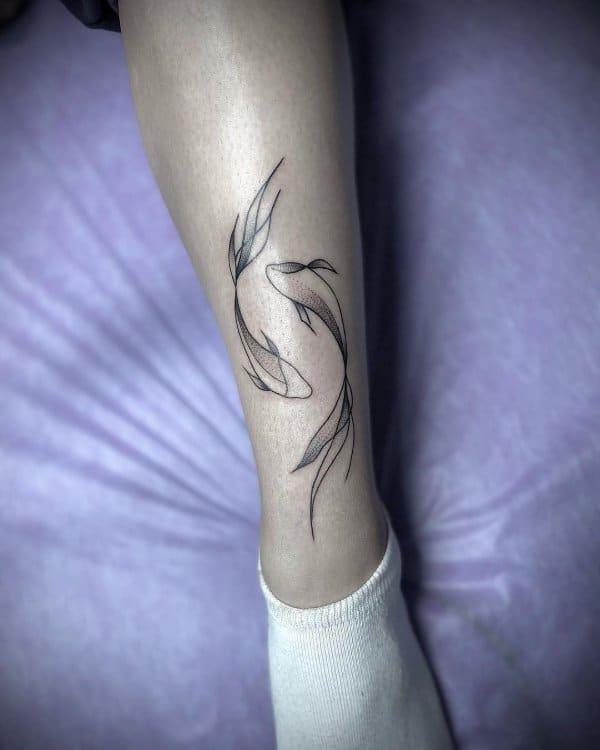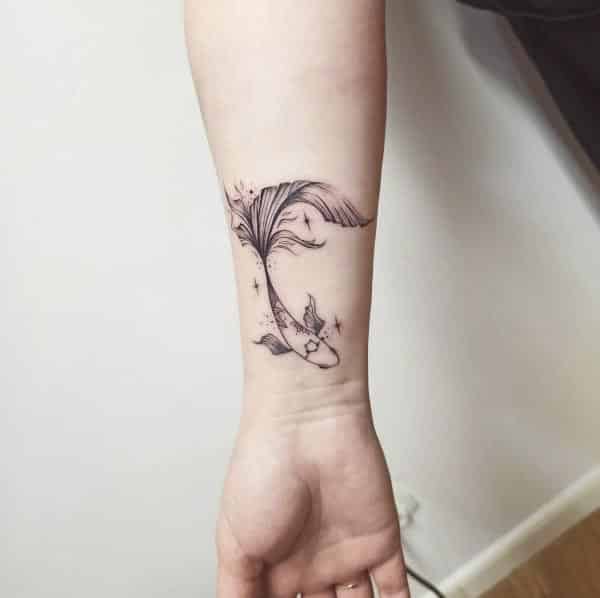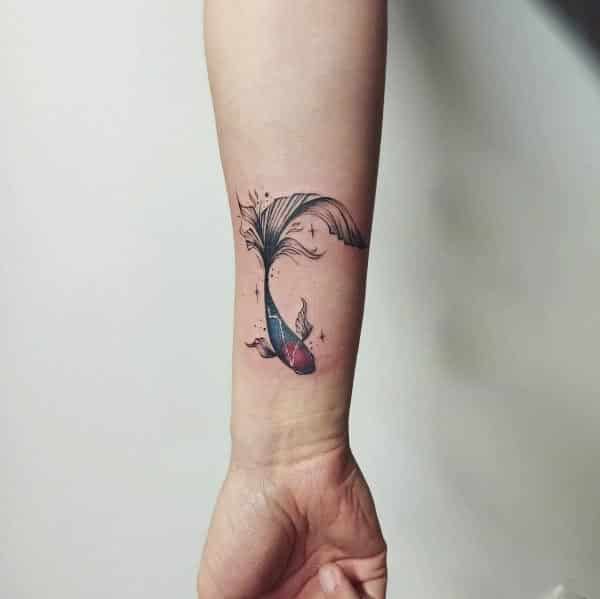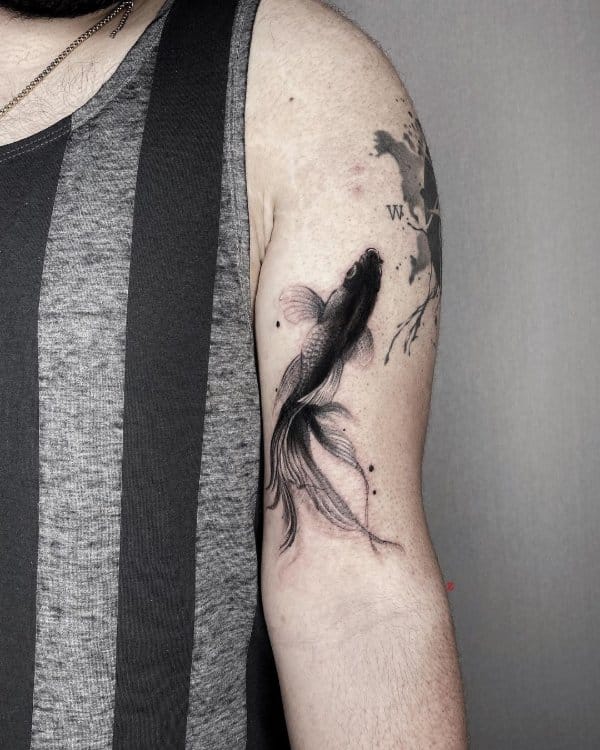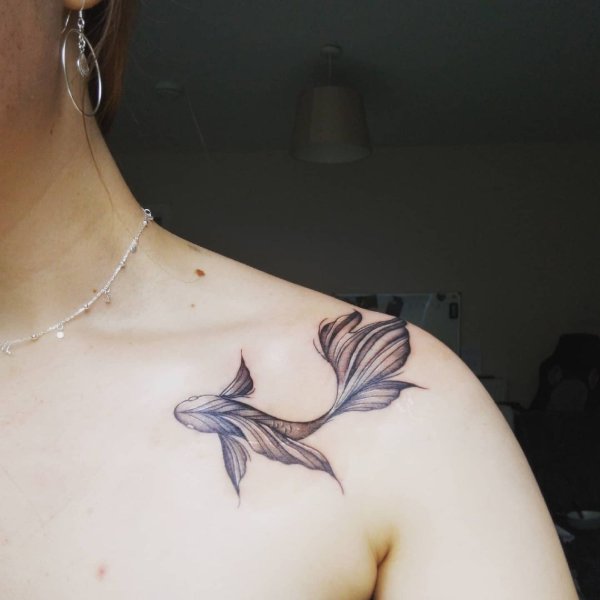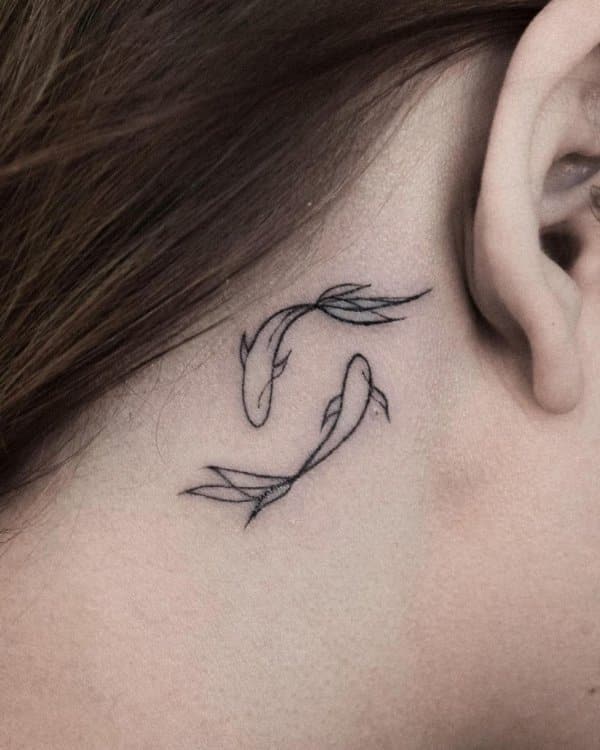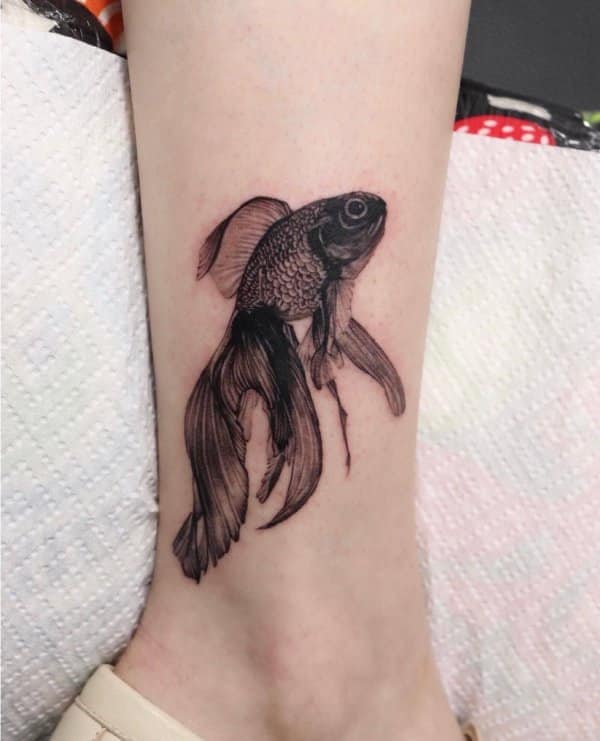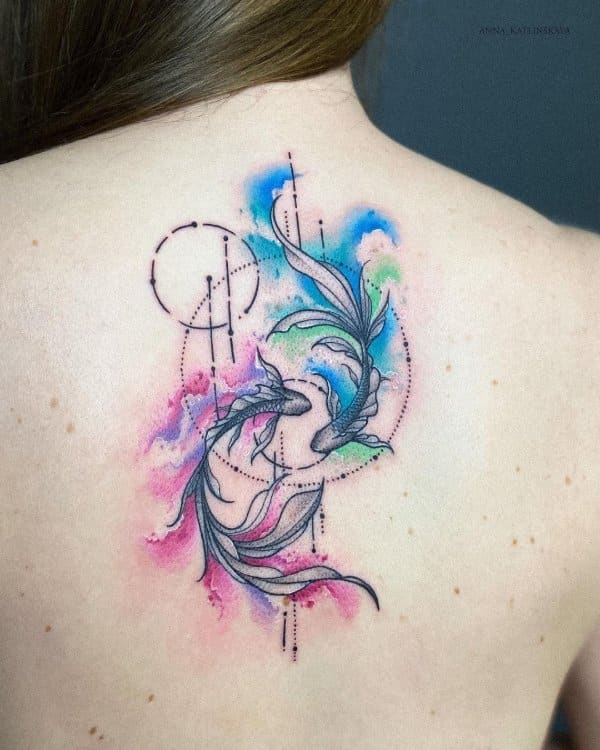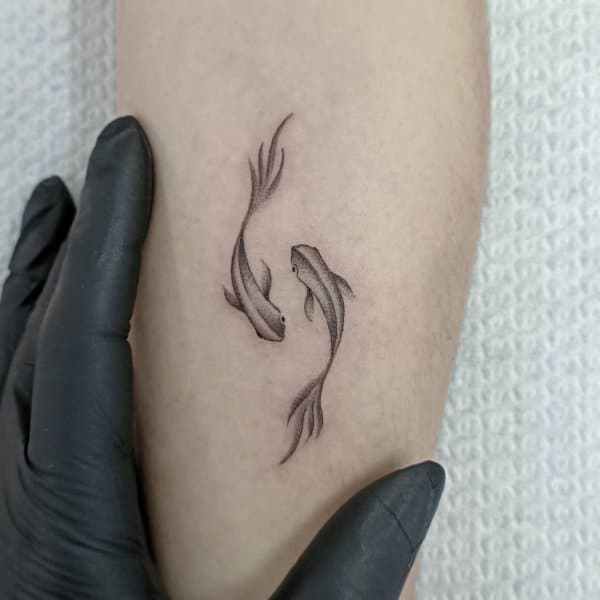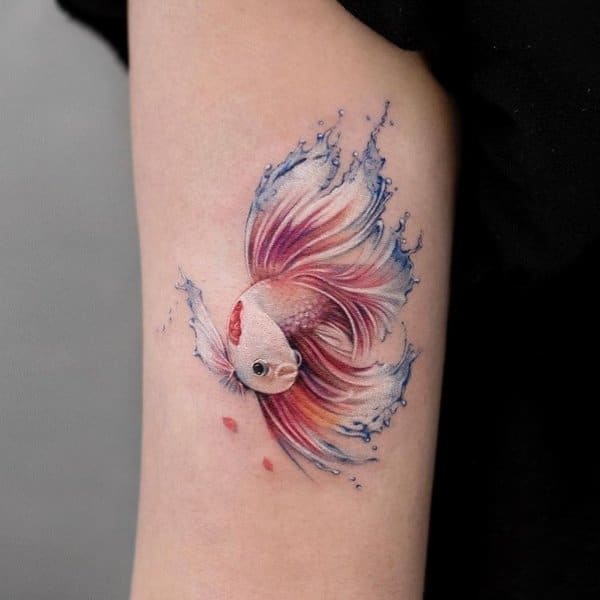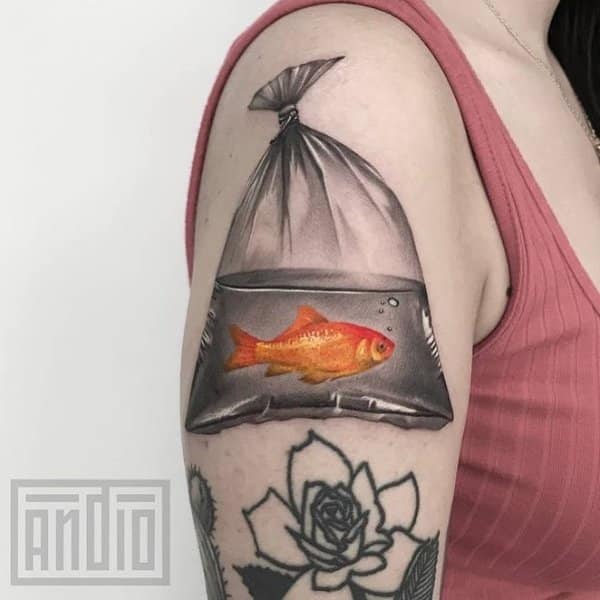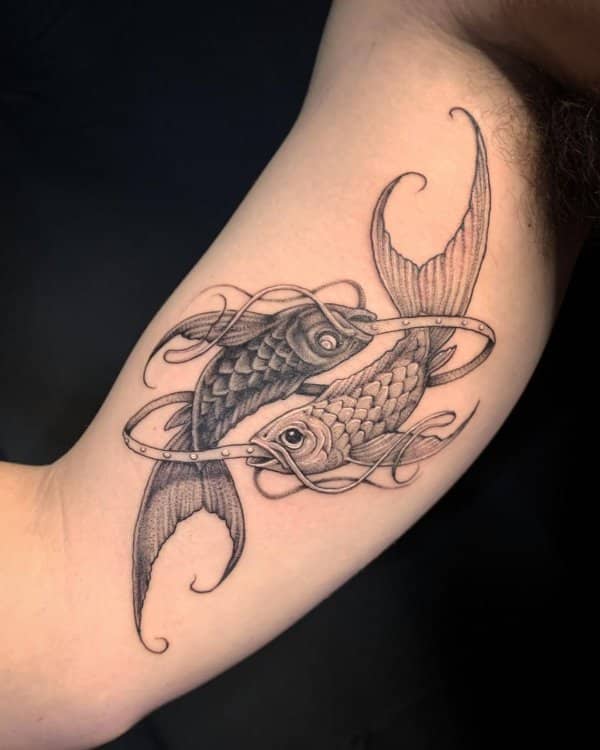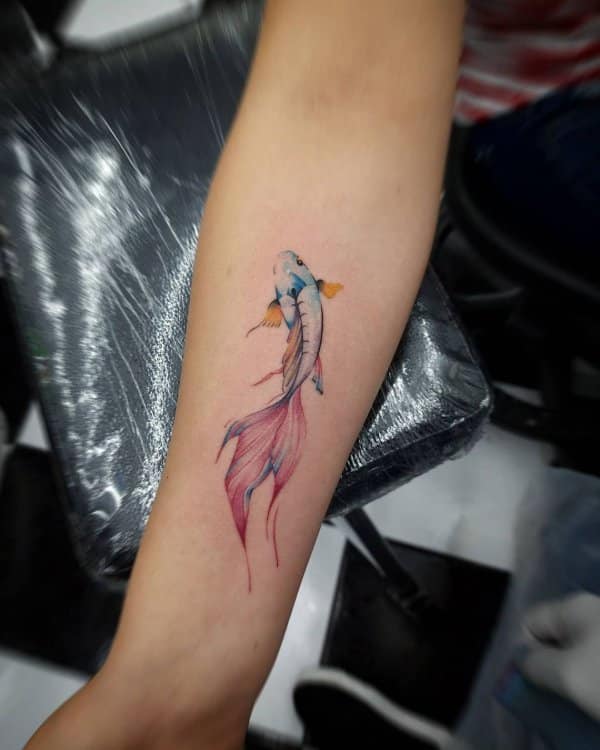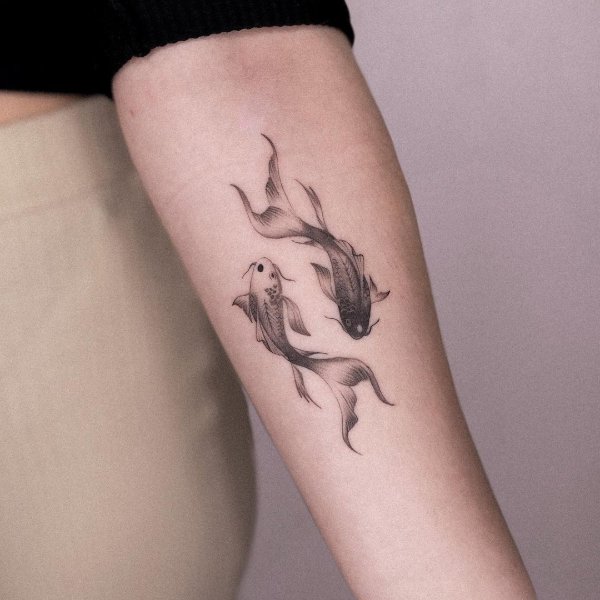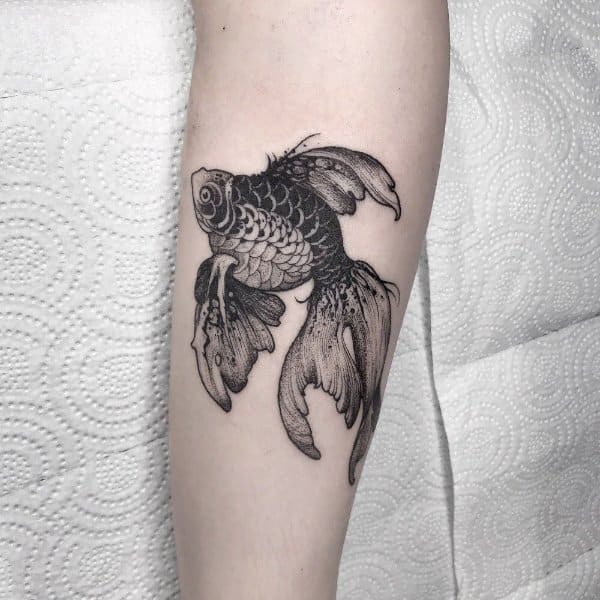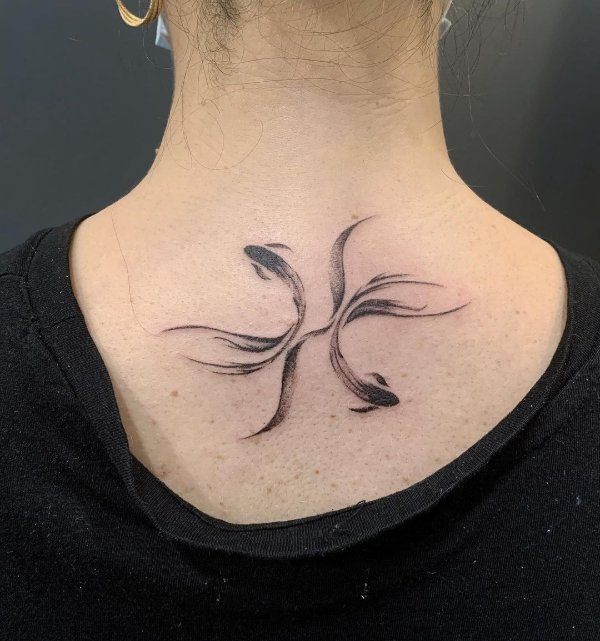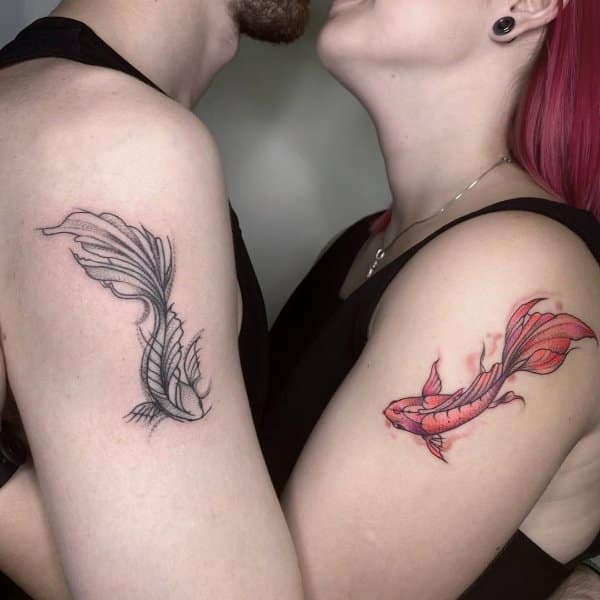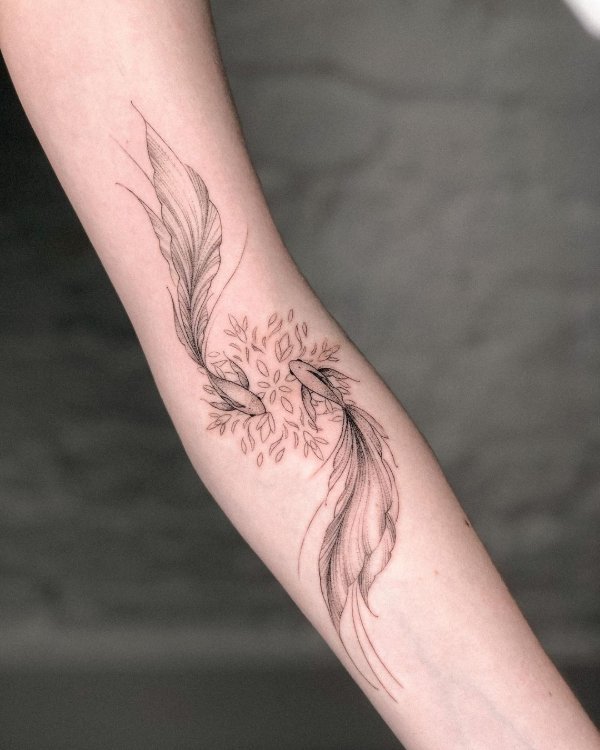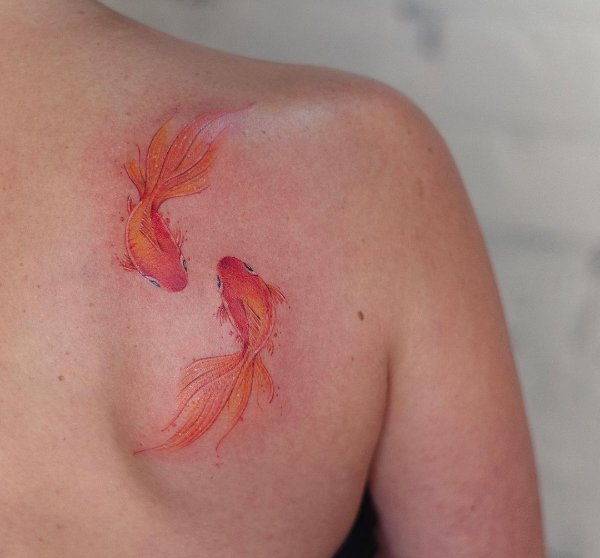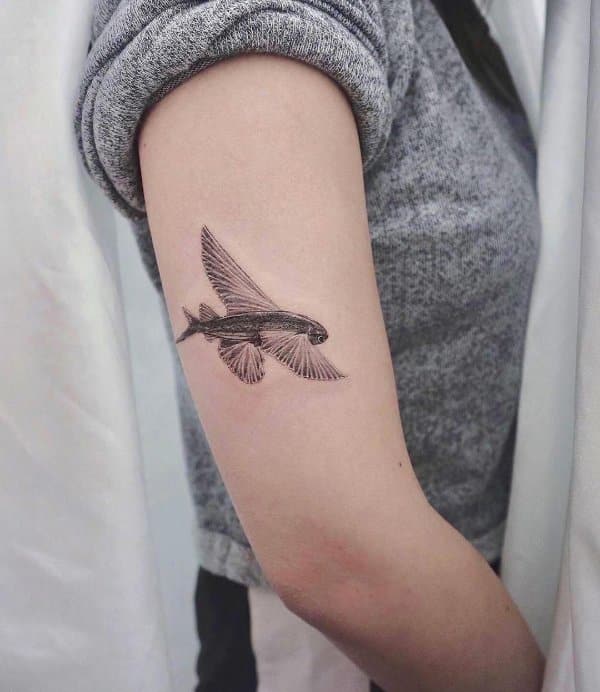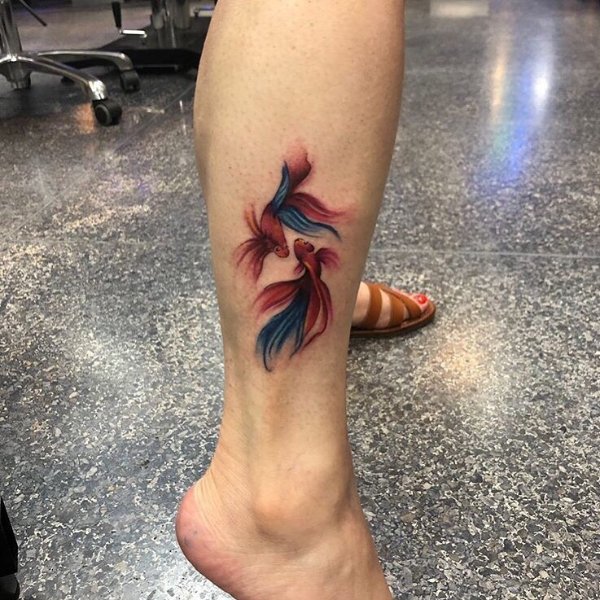 ---
Img src: Pinterest, Flickr and Tumblr. Checck out also Pisces tattoos.