Best Dragonfly Tattoo Designs And Ideas
Dragonfly Tattoo: A butterfly is one of the famous insects that tattoo lovers are getting in tattoo artwork. Dragonfly is also one of the famous insects. Dragonflies are also in the talks of tattoo lovers. Dragonfly is one of the beautiful creatures of God. Dragonfly tattoos are famous designs for both men and women.
Dragonfly tattoos are one of the most popular tattoos amongst women and men alike, but many people aren't exactly sure what dragonfly tattoos symbolize and why so many people opt to get them inked on their skin. Dragonflies have been used in tattoos for centuries, and their symbolism has changed over time to reflect different ideas about life, nature, and death. A quick search on Google or Instagram will result in thousands of beautiful designs featuring dragonflies – you may have even seen your favorite celebrity rock one on the red carpet.
What are dragonfly tattoos?
The dragonfly is a popular tattoo design among men, women, and children alike. Known for its distinctive wing movement, which is only seen when it's flying through the air, it's no wonder they have become so popular; they are also beautiful to look at.
A symbol of change as well as elegance, these creatures have long been known to be majestic to watch in flight (they can fly forward or hover), making them perfect for being used in tattoo designs. It has often been said that dragonflies symbolize good luck or positive energy but did you know there are other meanings behind their wings? Here are five reasons why someone might want a dragonfly tattoo.
What does a dragonfly tattoo symbolize?
Dragonfly tattoos have their own meaning. Dragonfly tattoos show maturity, positive forces, the strength of life, peace, prosperity purity, harmony, and luck.
Dragonflies are considered lucky in many cultures. They are associated with freedom, good luck, change, intuition, dreams, and insight. Depending on your zodiac sign or birth month (known as a star sign), dragonflies can symbolize different things.
Dragonfly looks beautiful because of its long shining wings. Dragonfly designs can be done on any part of the body. Dragonfly tattoos also show the independent nature of men and women. Earlier it is believed that dragonfly tattoos are only for women, but time has been changed. These were wrong believed, dragonfly tattoo designs are for both men and women. Dragonfly tattoos are available in many different colors and designs.
Dragonfly tattoos look very cute when done properly. Dragonfly tattoos can be done with many other tattoo styles like tribal, and 3d realistic styles. As you know dragonflies are in small size so dragonfly tattoos can be done on the neck, shoulder, arm, foot, ankle, wrist, behind the ear, forearm, chest, etc. Both Dragonfly and Butterfly are unique creatures of God. Both the creatures are beautiful, cute, and colorful.
Where do people get dragonfly tattoos?
Some people have dragonfly tattoos on their feet to remind them of a loved one or to symbolize that they can always take flight; others have a dragonfly tattooed on their neck to show that they are fearless. While it's not possible to list every meaning behind each type of dragonfly tattoo, below is a breakdown of some common reasons why someone would choose such an animal as part of their permanent ink.
Dragonfly tattoos are available with other tattoo elements like water, butterfly, eggs, wings, many inspirational quotes, etc. You can get more pictures of dragonfly tattoos on different websites like Instagram, Facebook, Tumblr, Pinterest, etc. Dragonfly tattoos are also done in temporary style at some tattoo shops in Glasgow. After getting a dragonfly tattoo you can upload images to social media websites.
Here we are with this article going to show some of the best dragonfly tattoo designs from our gallery. You can download these images free from our website. We hope you all like our Dragonfly Tattoo ideas in the gallery.
Dragonfly tattoo ideas on the foot with tribal style for women.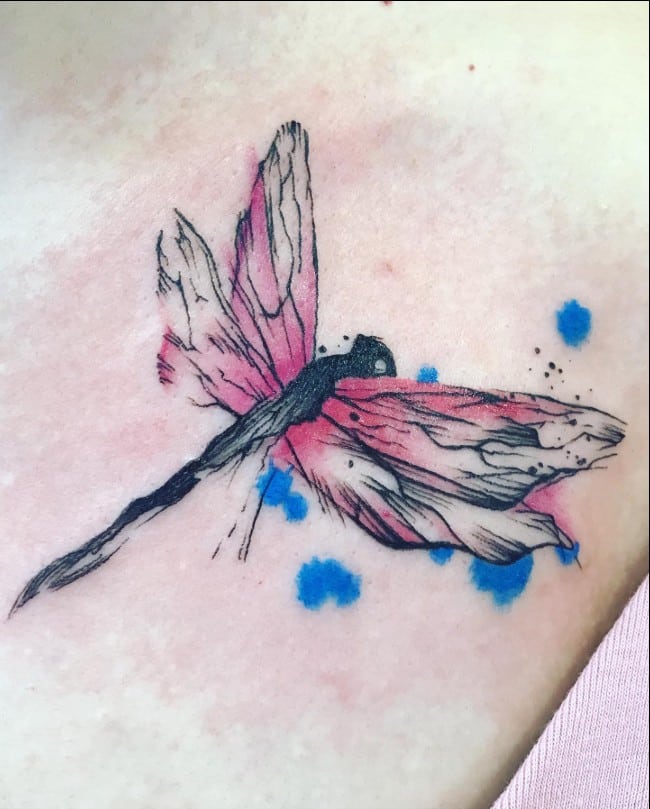 ---
Dragonfly tattoo giving 3d realistic look on the rib of girl.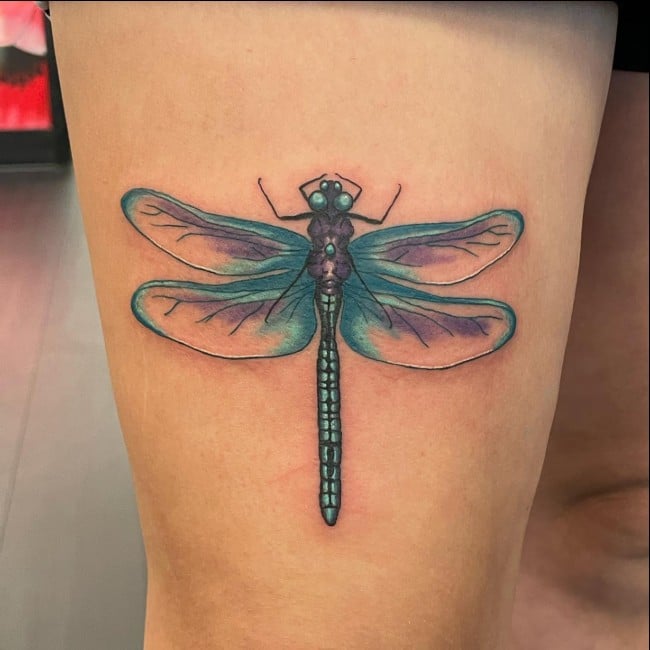 ---
Dragonfly tattoo design behind the arm ideas for men & Women.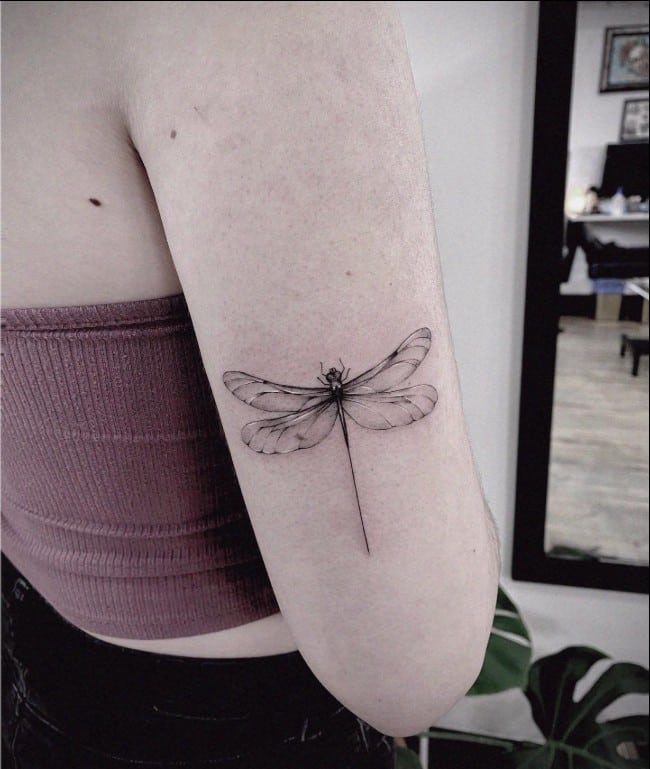 ---
Watercolor Dragonfly tattoo designs are very cool. This watercolor dragonfly on the thigh looks beautiful.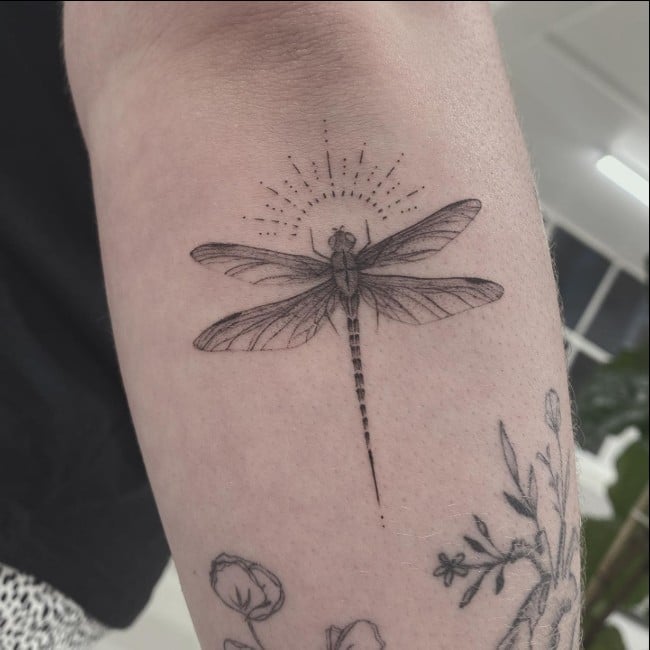 ---
Dragonfly tattoo design with a flower on the arm.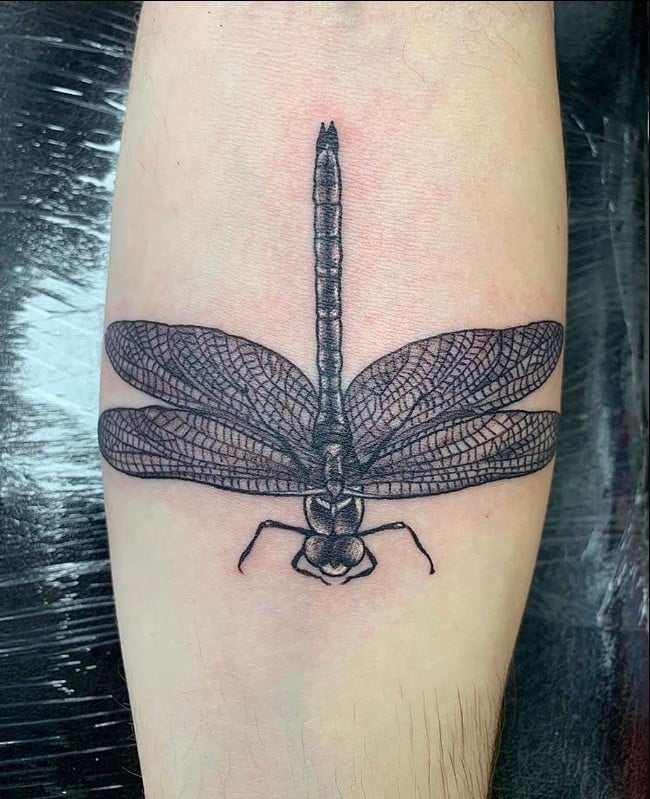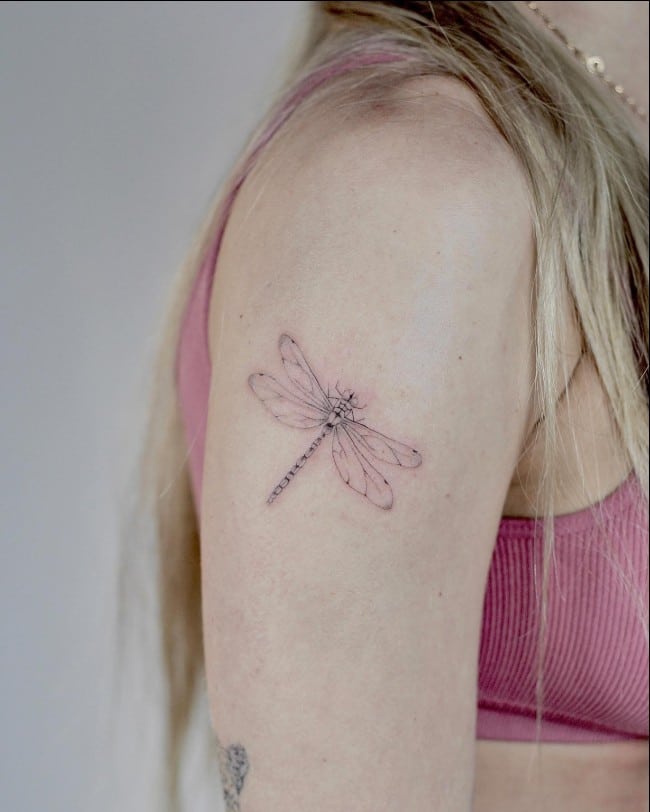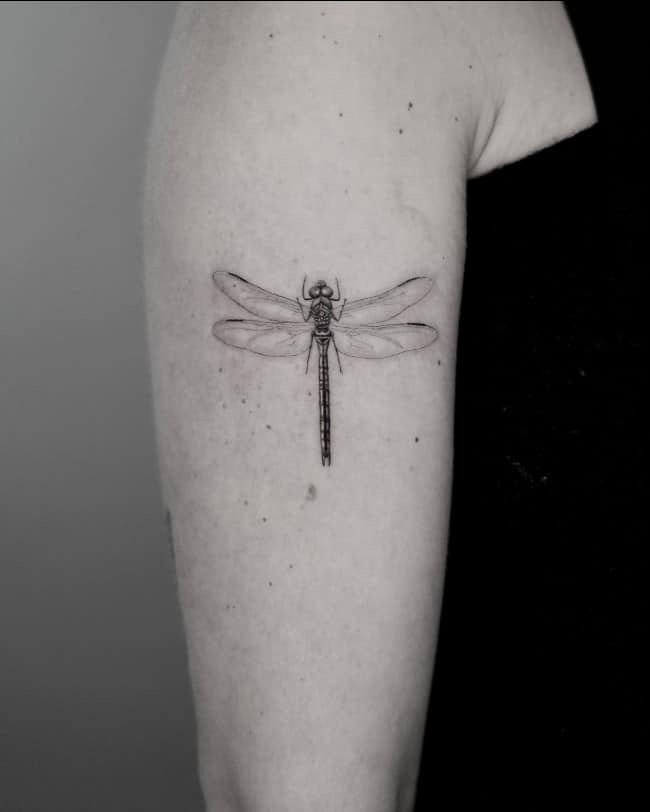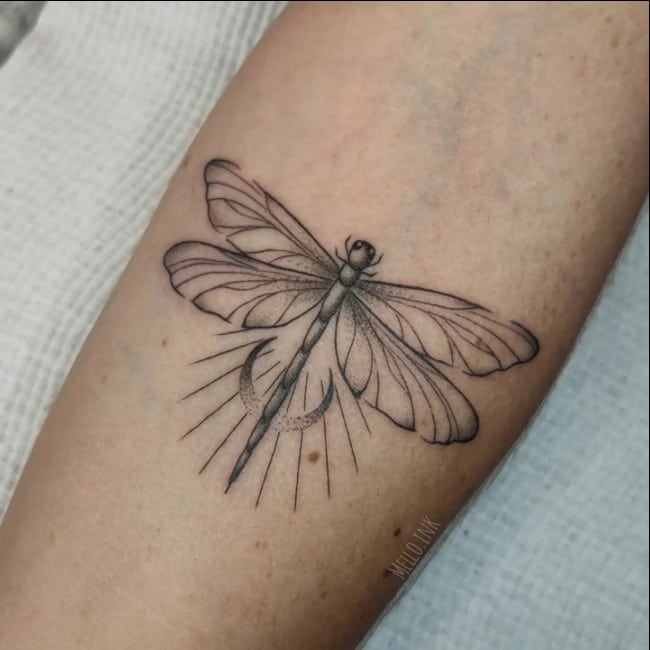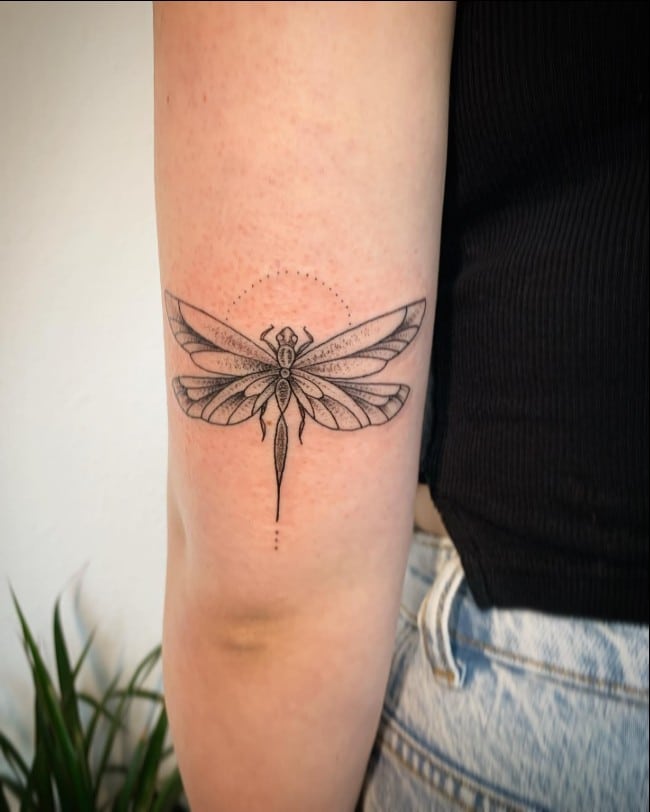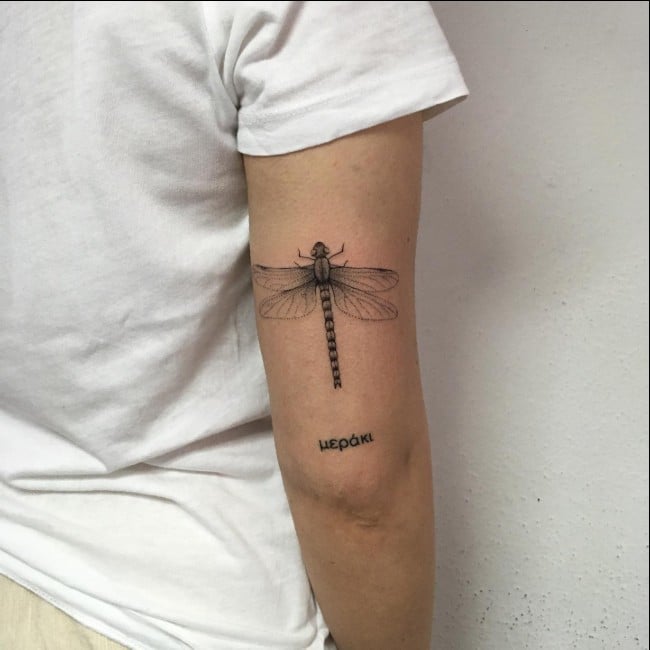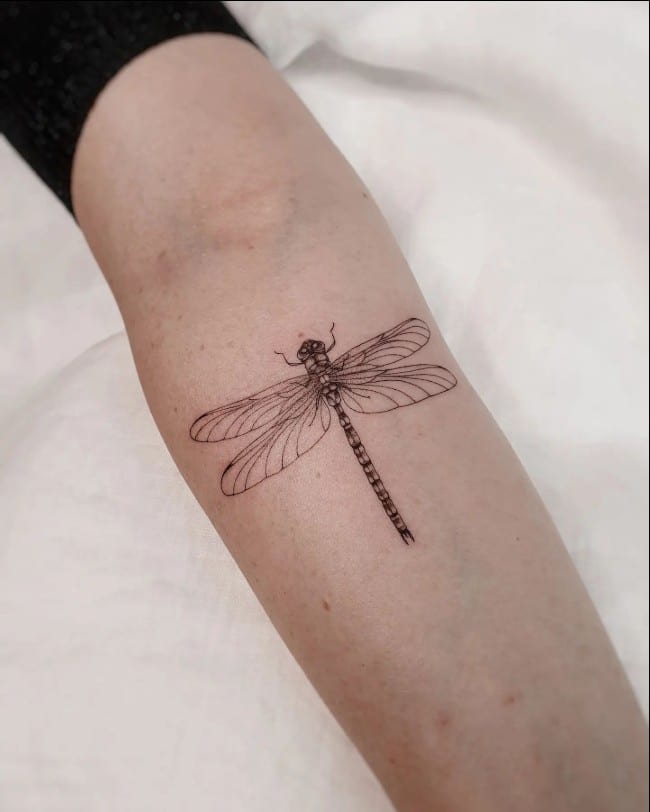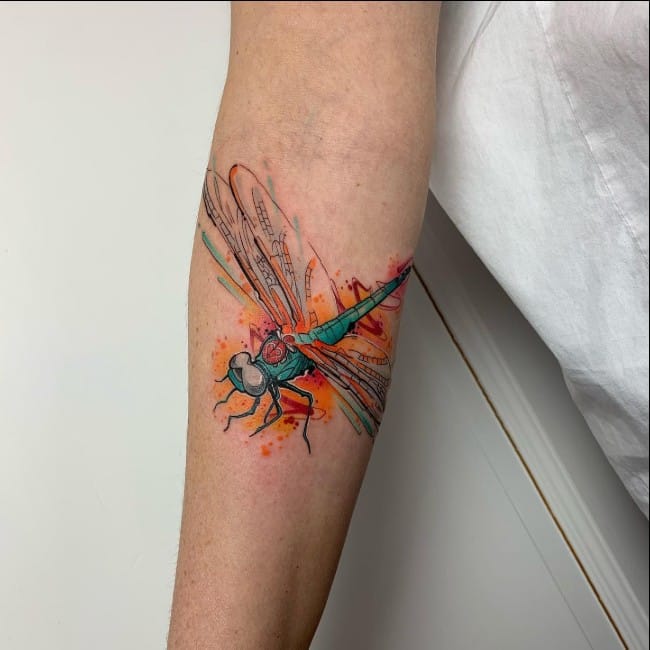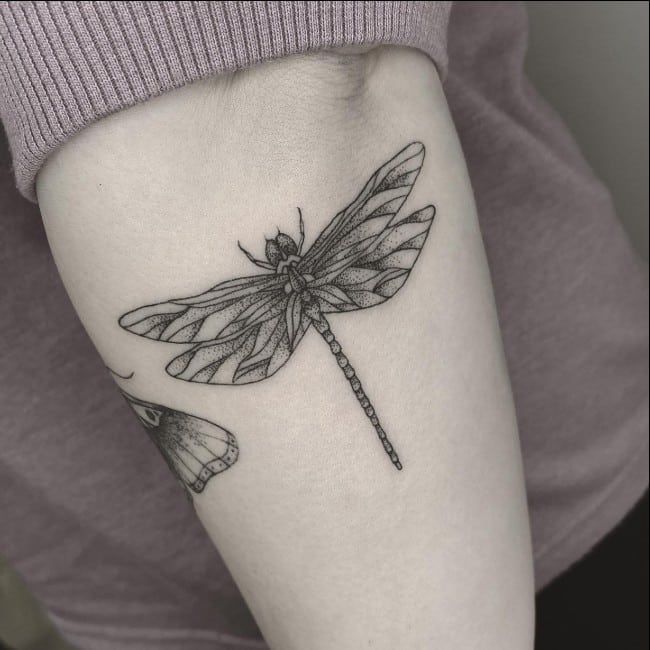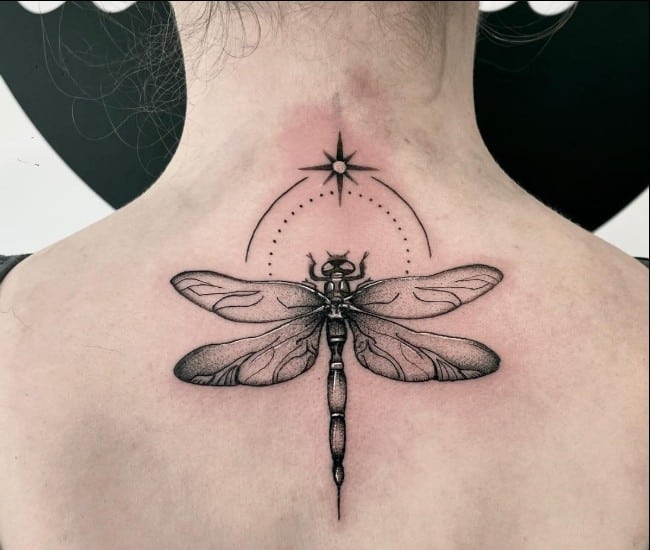 What can you tell about a person with a dragonfly tattoo?
Many people see dragonflies as a representation of personal transformation or growth from a caterpillar into something greater. To get a dragonfly tattoo can mean that you have evolved into something more than you were before, or that you are about to embark on an adventure. You may also see them as guardians, so if your life is going through changes you might want to consider who watches over your life when it's all said and done.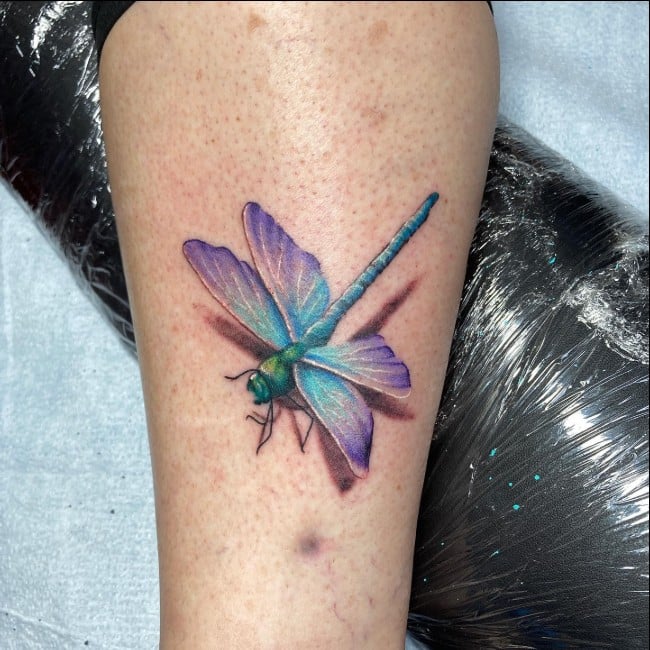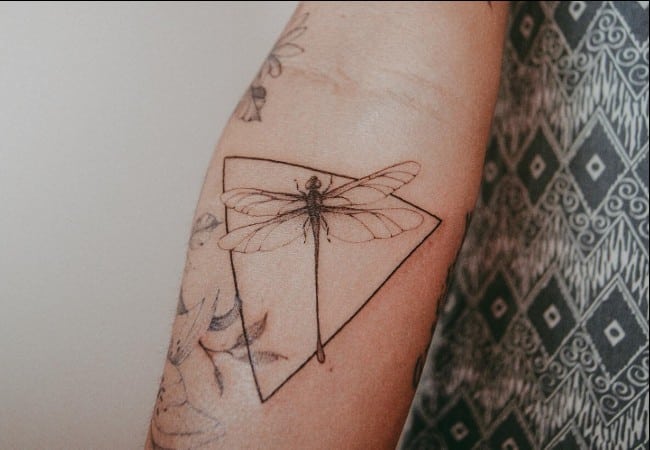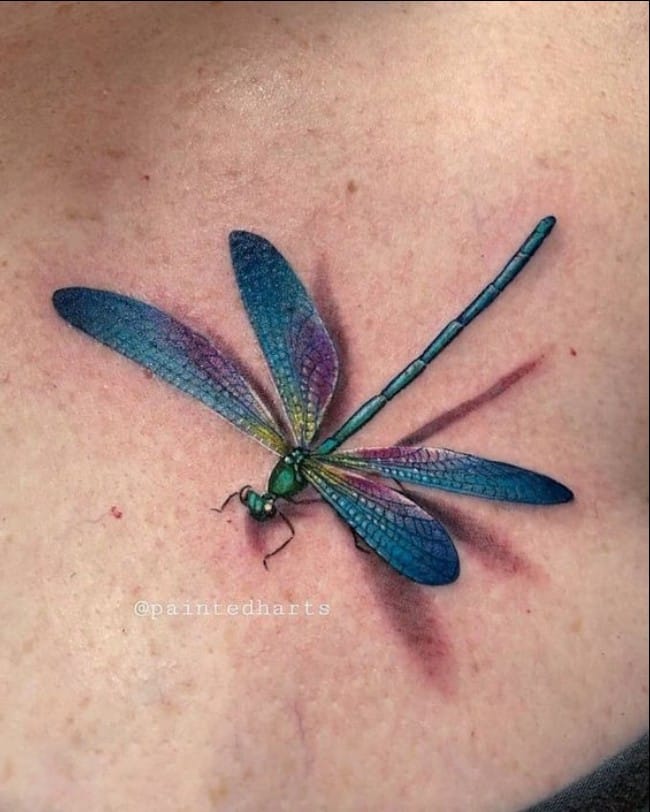 How to make a good design of your own dragonfly tattoo?
Dragonflies are considered some of nature's most beautiful creatures. They are also one of nature's fastest movers – a characteristic that lends itself well to a tattoo design. If you like to wear your tattoo on your sleeve, a dragonfly design is perfect for your upper arm, where it can easily be seen and admired by all who see it. If you have an interest in Japanese culture, consider getting Japanese symbols for strength or luck added to your dragonfly tattoo designs.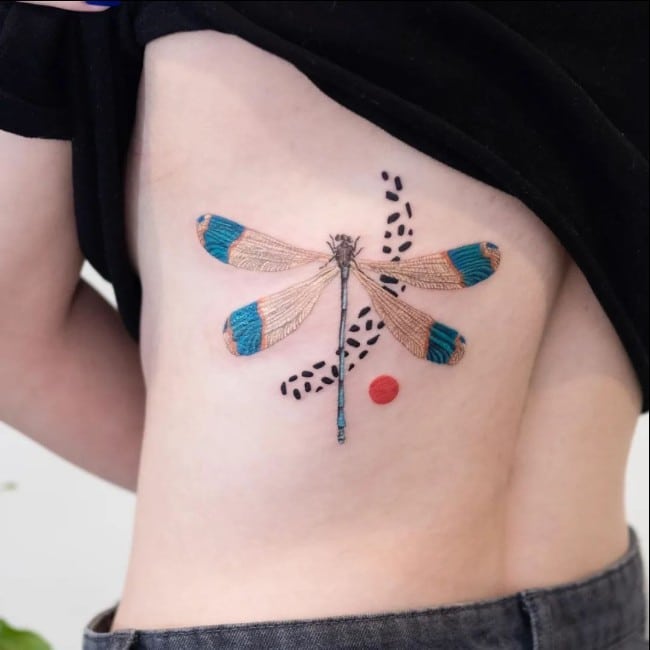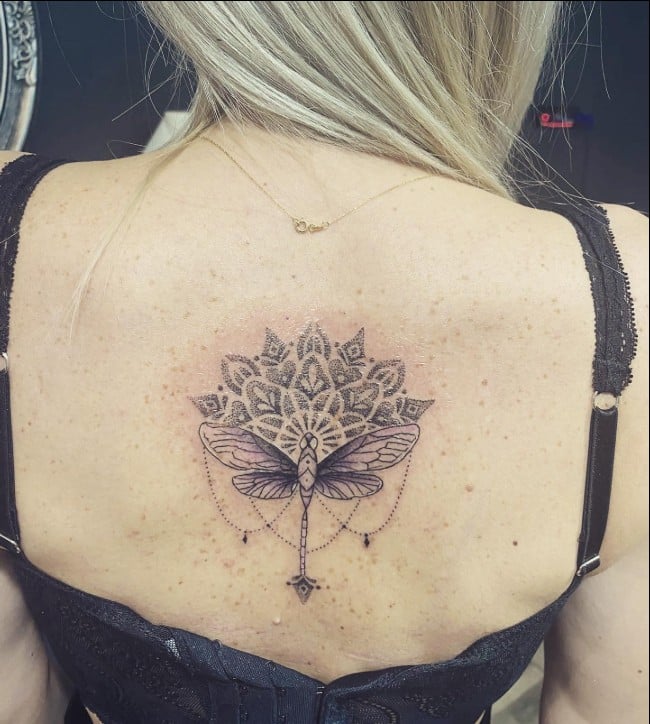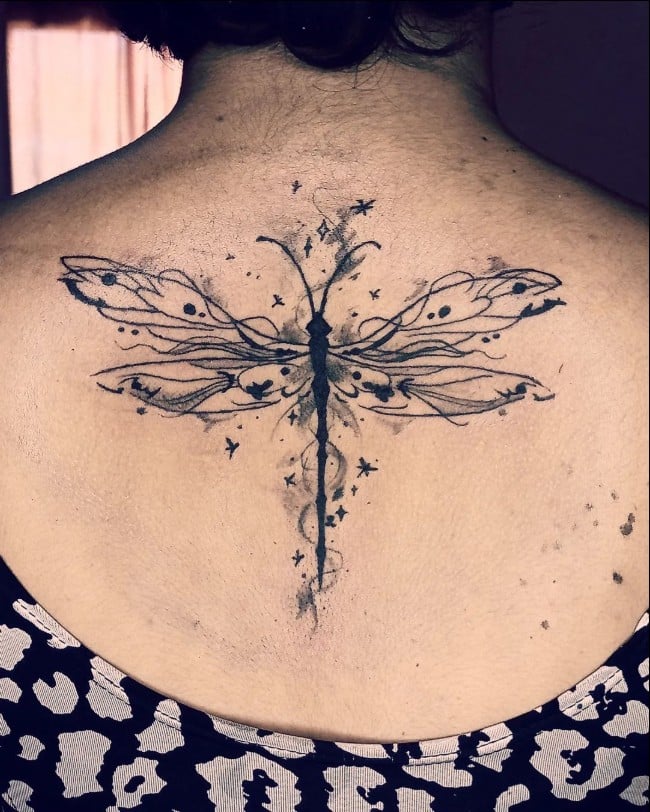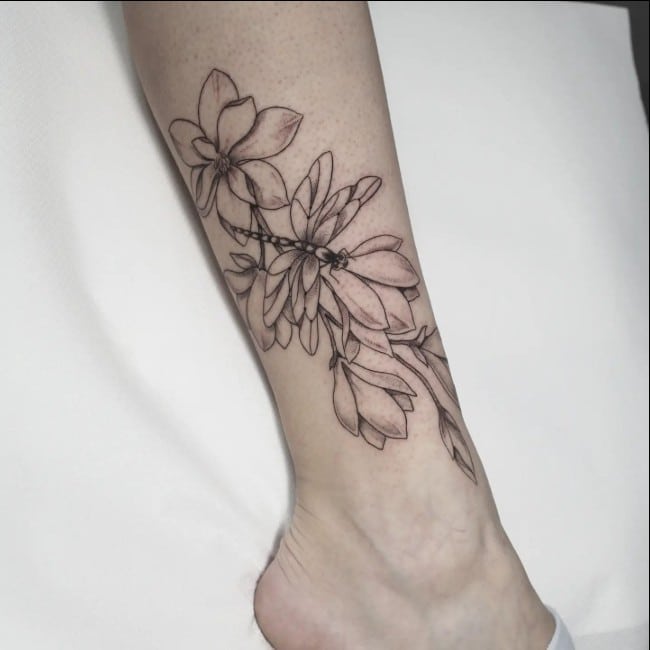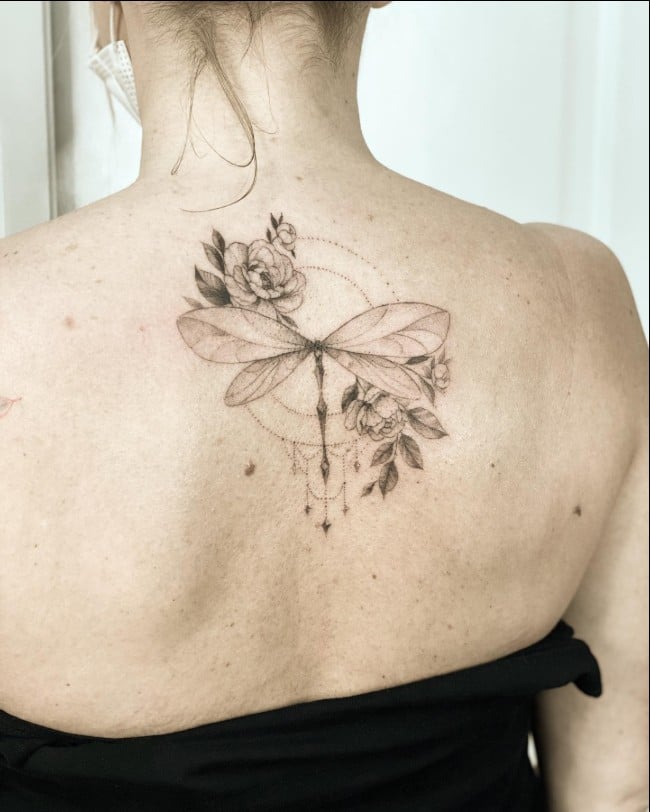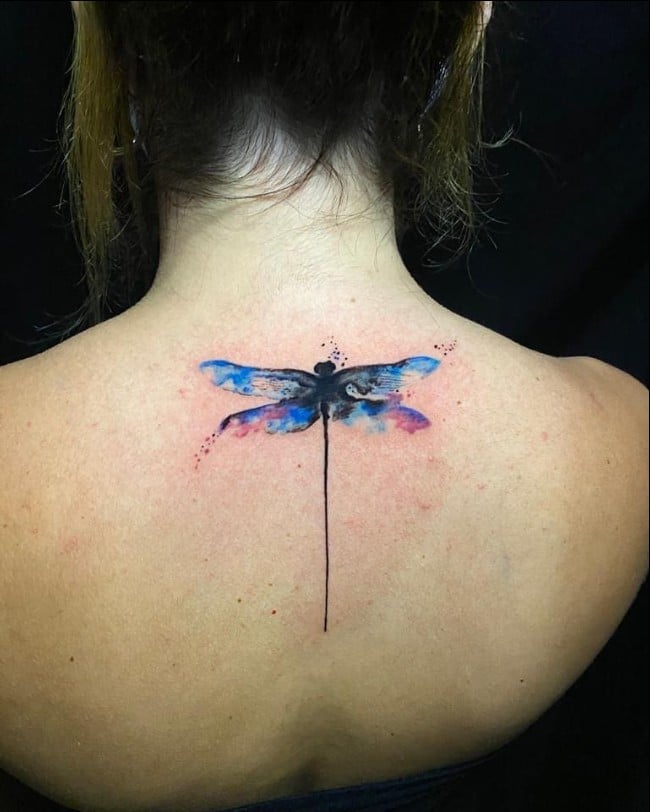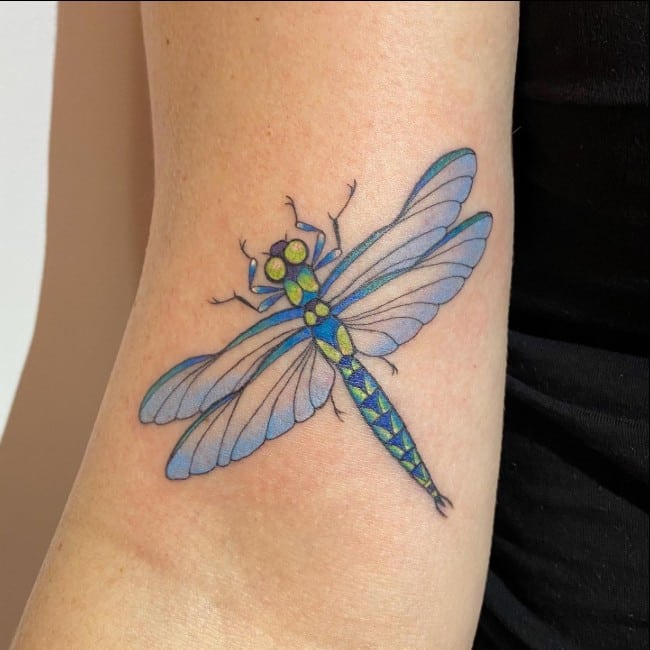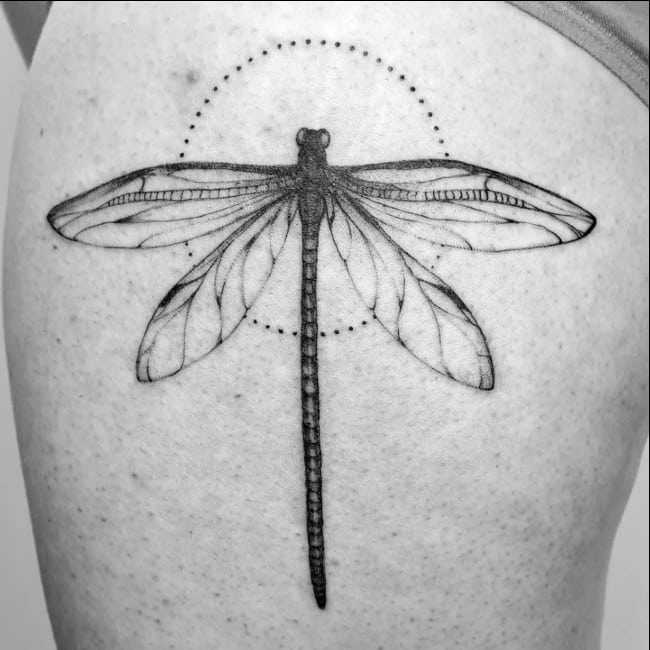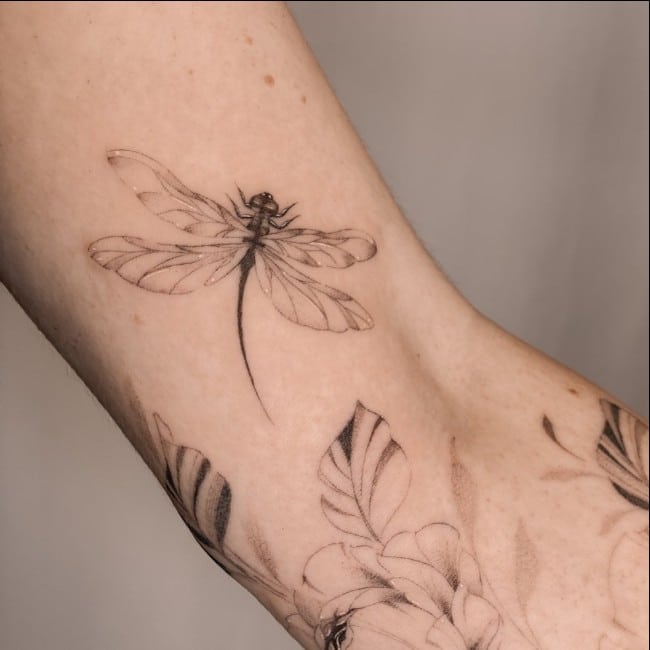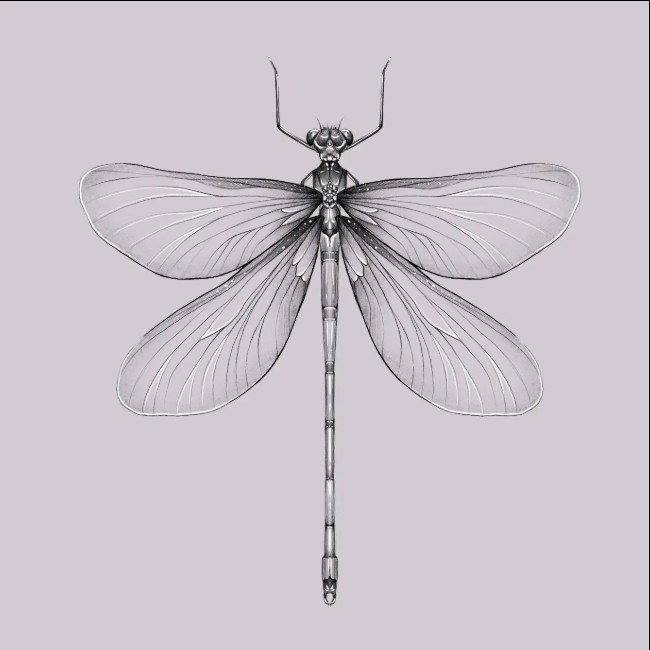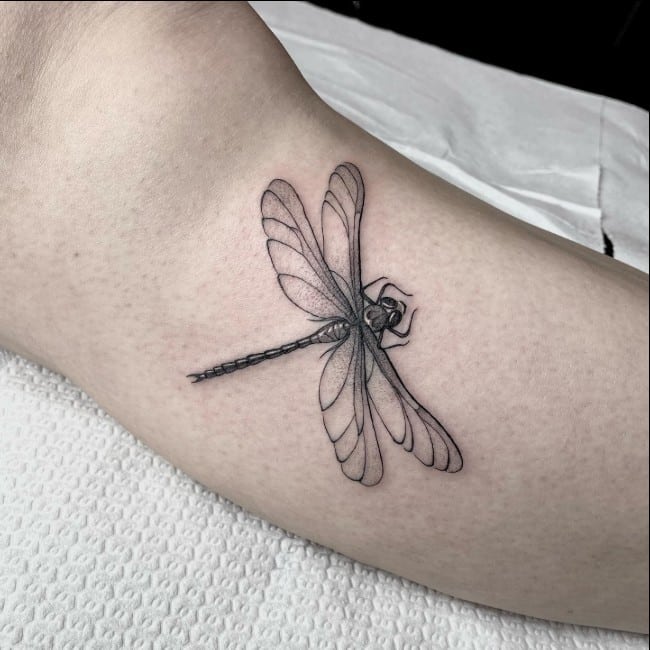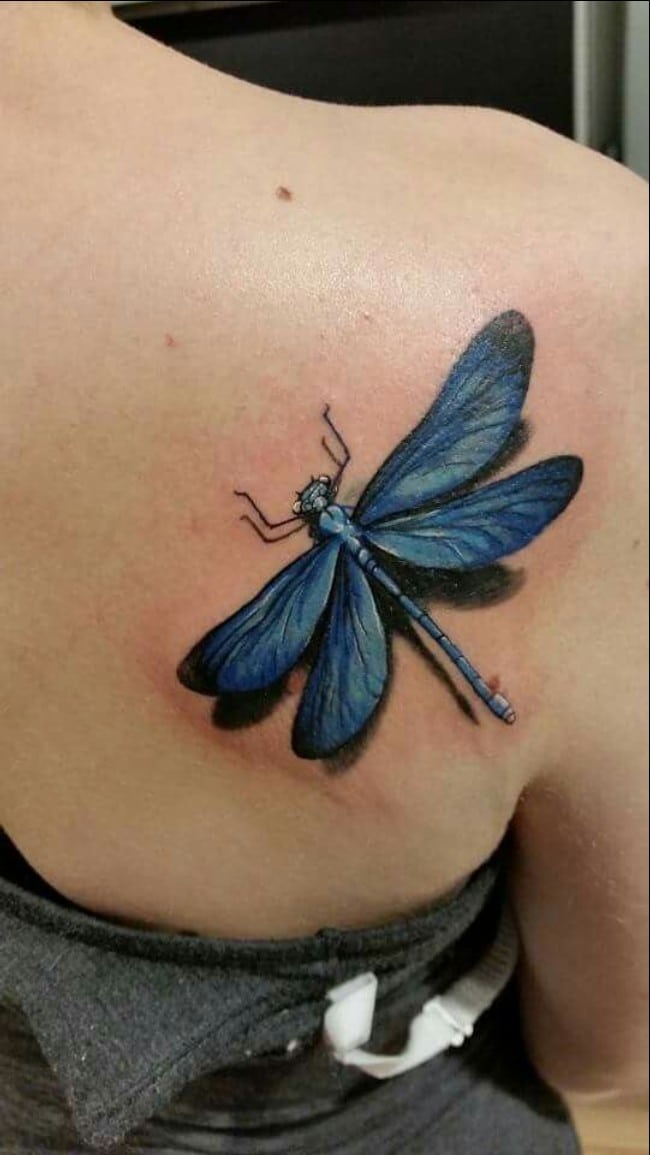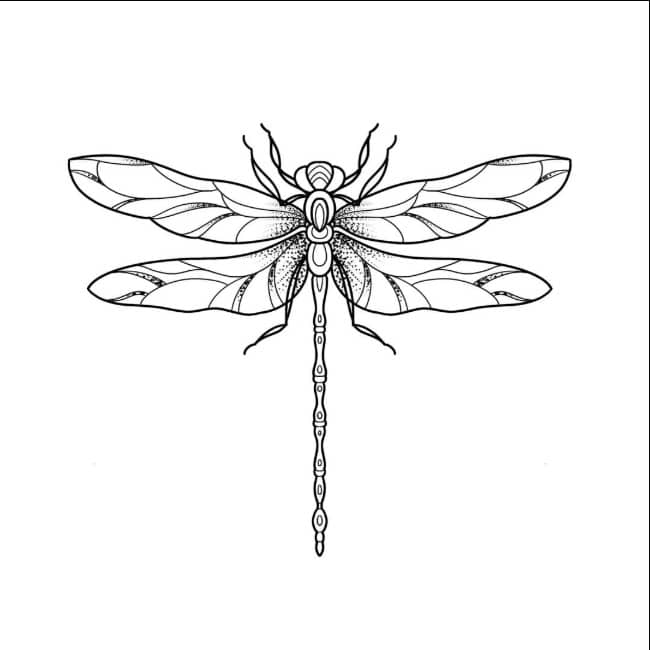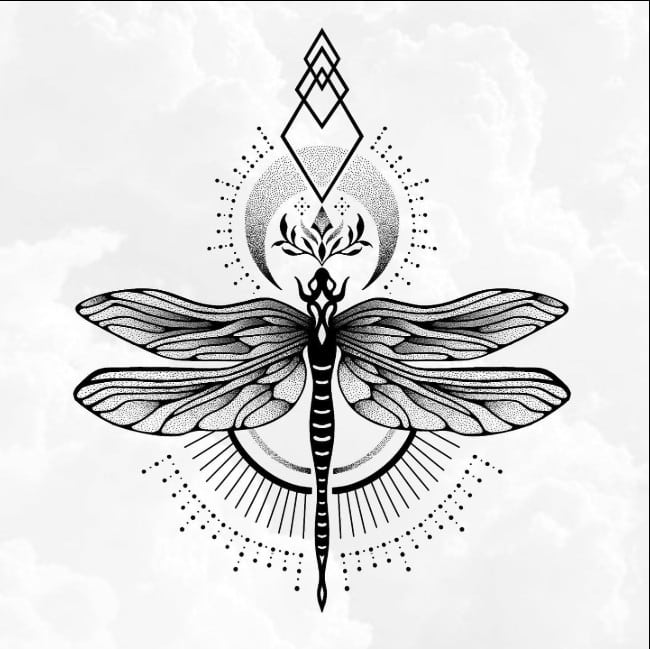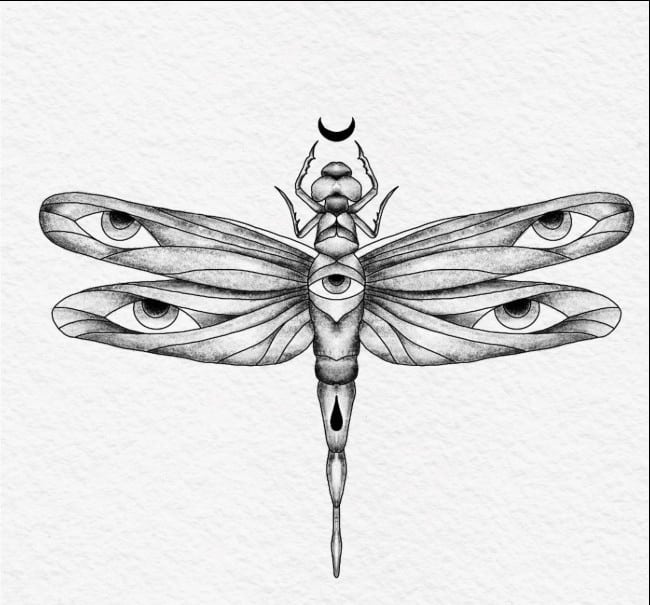 ---
A part of the body where you can put your dragonfly tattoo?
You can get a dragonfly tattooed almost anywhere on your body. I've included some examples of where people have placed their tattoos, but you don't have to stick to them if you don't want to. It's entirely up to you. That said, there are some places that look better than others.
These are our gallery collections of Dragonfly tattoo designs. Hope you enjoyed your visit to our site. Please let us know your suggestions and reviews by your comments below.
Related: 50 Perfectly Place Eagle Tattoos Designs With Their Meaning.