Best Romantic & Attractive Couple Tattoo Ideas and Designs
Couple Tattoos: If you are in a relationship or married, And thinking about getting a tattoo. Which can help you to show how much you love and affection you have devoted to each other. But you should be very careful before having those kinds of permanent tattoo designs on your body. make sure that you and your partner will really last a lifetime.
There are many kinds of tattoo ideas for couples. Both couples can have king and queen crown tattoos, ring finger tattoos, and D.O.B of each on another's body. Two Joining heart tattoos, heartbeat tattoos, name tattoos, etc kinds of many designs available. You can have these kinds of tattoos anywhere on your body.
Why Couple Tattoos Are Popular?
What better way to commemorate your love than by getting matching tattoos? Here are Some incredible ideas to inspire you and your sweetheart to get inked with each other's names, initials, or even something more abstract like waves, keys, feathers, or stars. No matter what design you choose, you'll have a lifetime of memories to cherish. What's more romantic than that?
One of the best ways to show your love to your significant other is by getting matching tattoos with him or her. It can be something small, like just the names, or it can be something huge, like the infinity symbol, which shows that you and your partner will always be together no matter what happens in life. Whatever you choose to get, remember that you will be with this person forever, so make sure it's something you will never regret. Here are some amazing couple tattoo ideas that you can use as inspiration if you're ever thinking about getting one.
Amazing Couple Tattoo Ideas
You've found your partner, and you want to get married someday. But there's something missing, right? You're not quite ready to say I do until you have the perfect tattoos to symbolize your relationship. Fortunately, These amazing couple tattoo ideas are just what you need. From matching wedding rings and angel wings to two hearts linked with each other's names, there are so many ways to incorporate your relationship into your body art. So check out this list of amazing couple tattoo ideas and find the ones that are right for you and your partner.
How does a couple tattoo help you attract your soulmate?
Tattoos are symbols of self-expression and, for many, they are a permanent way of representing who they are and how they feel. For those looking to find their soulmate, tattoos may be the perfect way to communicate your interests and values.
A tattoo can be a reflection of your personality, your values, and your love story. By getting a tattoo that represents your relationship with your soulmate, you are sending a clear message that you are interested in this person and want to explore a relationship with them. Additionally, tattoos can help you to connect with your innermost feelings and emotions, which can be an important step in finding your soulmate.
Getting a tattoo is a big decision, and it is important to weigh all of the pros and cons before making a decision.
Cute and Funny Matching Tattoo Ideas
Couples with matching tattoos are a surprisingly common phenomenon. It's not just for partners either couples, siblings, or even families can get matching ink. This roundup of these cute and funny couple tattoo ideas will help you find some inspiration for your next inking adventure.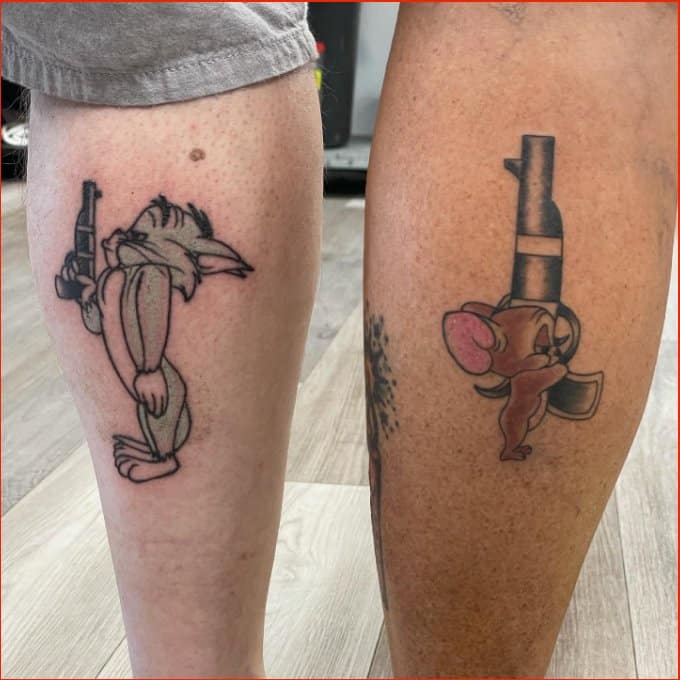 Small but Meaningful Couple Tattoos
Don't underestimate tattoos. They can be short and simple, sometimes literally, but they also can pack a powerful punch. Think of a tattoo as being like a story in that you have to take time to read it, consider it, and maybe even interpret it before you get too far into it. And don't underestimate simplicity; sometimes it's hard not to assume that more is always better when it comes to design and placement, but that's not always true. Smaller tattoos are perfect for those of us who don't necessarily want something on our bodies forever but still want something super meaningful or important.
Creative Finger Matching Tattoos
Sure, love itself is creative, but matching tattoos take that adoration to a whole new level. Consider these finger-matching tats when looking for a couple of tattoo ideas. You can also find creative matching tattoos if you scroll down.
Best Places for a Matching Tattoo
The ultimate list of great places for couples to get matching tattoos. This is a collection of some of our favorite couple matching tattoo designs for your inspiration. When planning to get inked, don't be blindsided by celebrities and their crazy body art, especially if you are just starting out. There are plenty of cute and subtle ways to show your love with these adorable couple tattoos below.
Awesome Tiny Hand Matching Tattoos
While tattoos are often considered permanent and an extremely personal form of art, it's surprising how many couples choose to match. These tiny hand-matching tattoos are great if you're looking for something that stands out but won't be overbearing for you or your partner. They also look really cute on your hands.
What are the benefits of getting a couple tattoos?
Getting a couple tattoos can be a great way to express your love for one another and add some personality to your respective arms. While tattoos are often associated with gang members and people who are in prison, there is a growing trend of couples getting tattoos together. They can be a way to show your love and devotion, and they can also be a source of comfort when one of you is going through a tough time.
Tattoos can be customized to express your love for each other in unique and beautiful ways. You can choose tattoos that represent your relationship, something that you both like, or something that symbolizes your relationship. Additionally, getting a couple tattoo can be a great way to represent a special event in your relationship. Getting tattoos together can also be a way to connect with one another on an emotional level and share your thoughts and feelings about your relationship.
Does a couple tattoo really work?
There is no denying that a tattoo can be a beautiful addition to anybody, but is it really a couple's tattoo that works? The jury is still out on this one, but there are some positive indications that suggest it might be worth a try.
One study showed that couples who got tattoos together were more likely to stay together than couples who didn't. In addition, couples who got tattoos together were more likely to report satisfaction with the tattoo than couples who didn't. In fact, 83% of couples who got tattoos together said that they would recommend the experience to others.
While these studies are positive, it is still important to do your research and weigh the pros and cons before making a decision. Additionally, keep in mind that tattoos can be dangerous if done incorrectly, so it is important to discuss the idea with a qualified Tattoo Artist.
How to Make Your Tattoo Memorable:
Getting a couple tattoo is a unique thing to do. It shows your special relationship with someone and also it is one of the most popular tattoos nowadays. Couples' tattoos are common in couples who have many symbols or couple names as well. If you want the same couple tattoo then the design should be related to each other's personality, age groups, etc., but there must be something that connects you two as a couple like a flower, tree, heart, etc so that can make the whole story more beautiful and attractive.
1. matching tattoo for couples meaning symbol tattoo one of the most popular matching tattoo meanings is a symbolic representation of love and commitment. tattoos can be used as reminders to express feelings, memorialize relationships, or mark milestones like anniversaries in life; they provide various emotional benefits by showing that you care about someone at least enough to get a tattoo with them on it whether it is your significant other or family member, friends are important too matchmaking tattoos say how much I love my wife.
The married couple tattoo has become hugely popular on Instagram. It's great for taking some of the pressures of a couple wanting to get married, but also a fun way of showing people how much you love them and how dedicated you are to them.
You can go for some color tattoo design or go simply with black ink tattoos. A couple tattoos may be large in size but couple  tattoos should be small and matching. These kinds of tattoos should be similar in size and meaningful to each other.
If you want to show them to others go for the wrist and on the hands or if you want to hide your tattoos from others then go for the places where you can cover your tattoo with clothes.
Here we collect some of the best couple tattoo designs and ideas for you and your partner. Please take a look and feel free to comment and let us know what kind of other tattoo you want please also check women for marriage.
Beautiful couple tattoos And Ideas
1. Heart lock and key tattoos designs on wrist.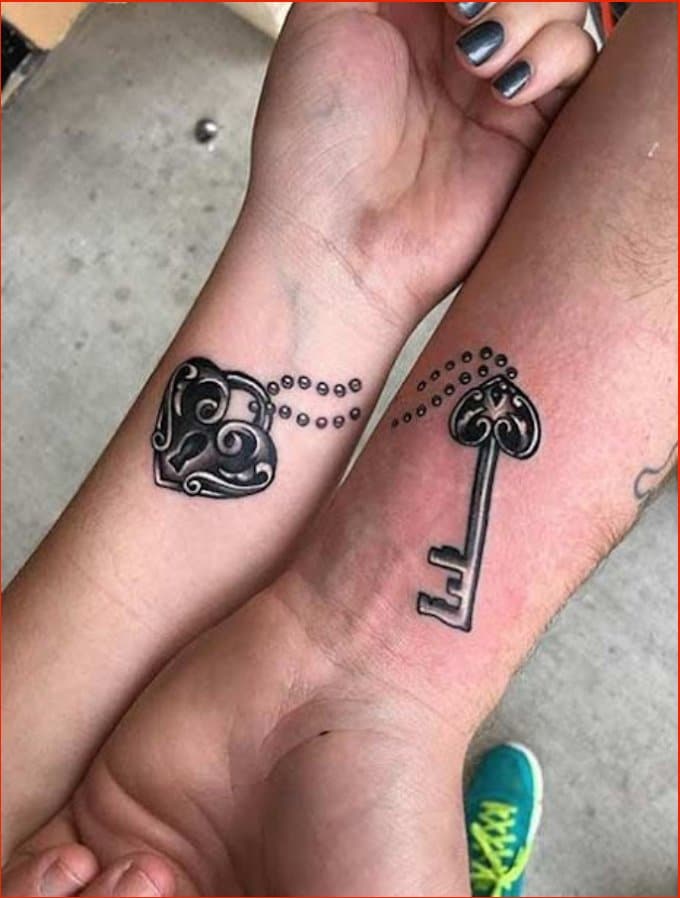 ---
2. Winnie & The Pooh Disney Matching tattoo ideas for couples.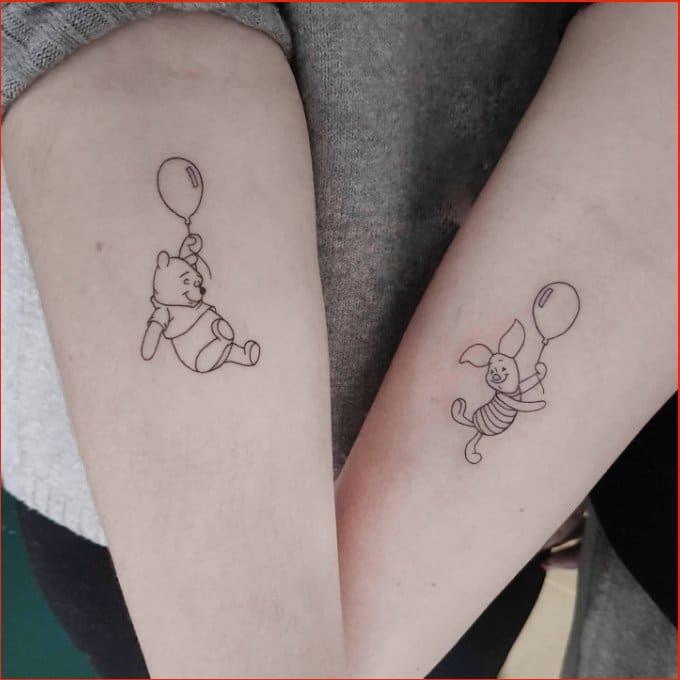 ---
3. Lion and Lioness tattoo on forearms for couples.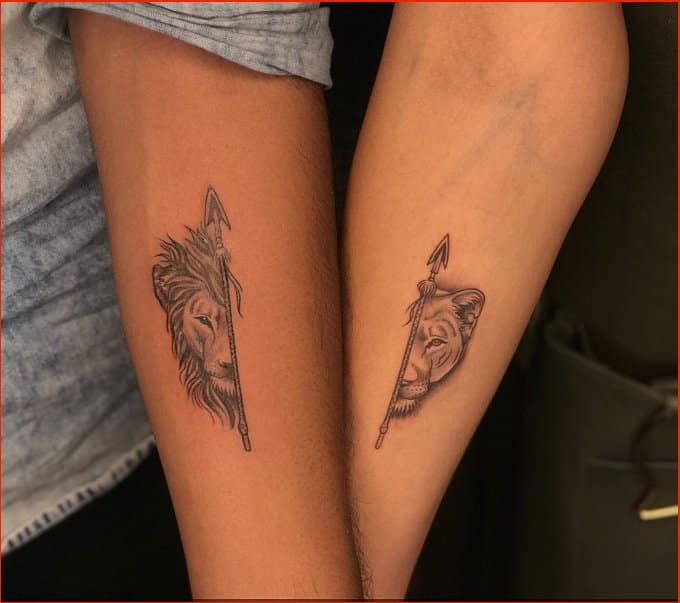 ---
4. Sun and Moon tattoo designs on the ankle.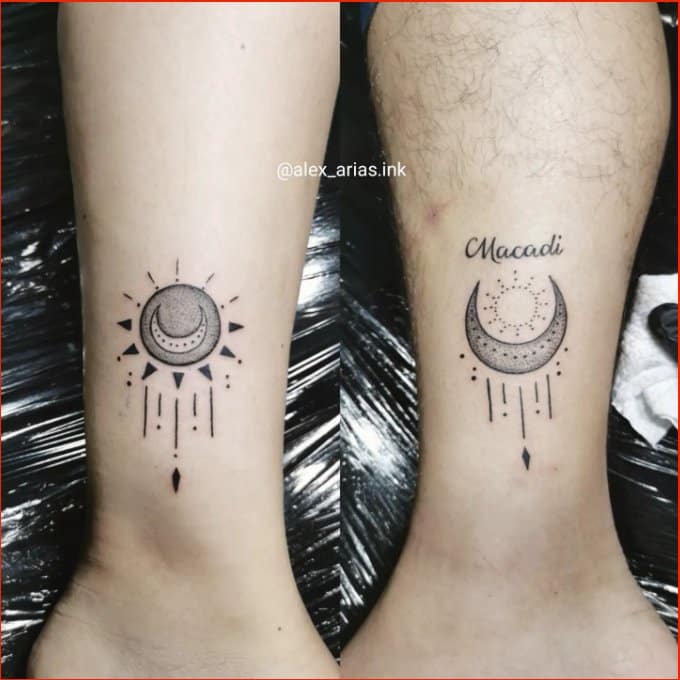 ---
5. Beautiful King and queen crown tattoos ideas for couples.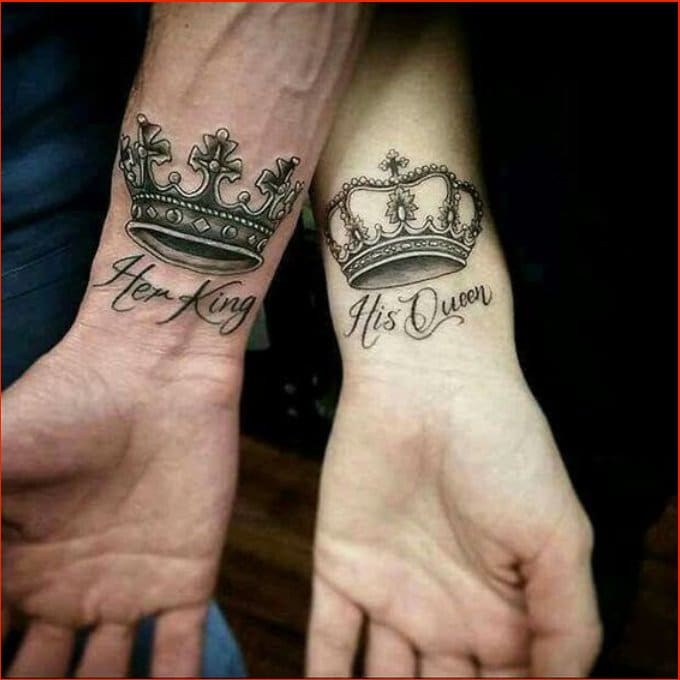 ---
6. King and Queen Crown ideas for couples on the wrist.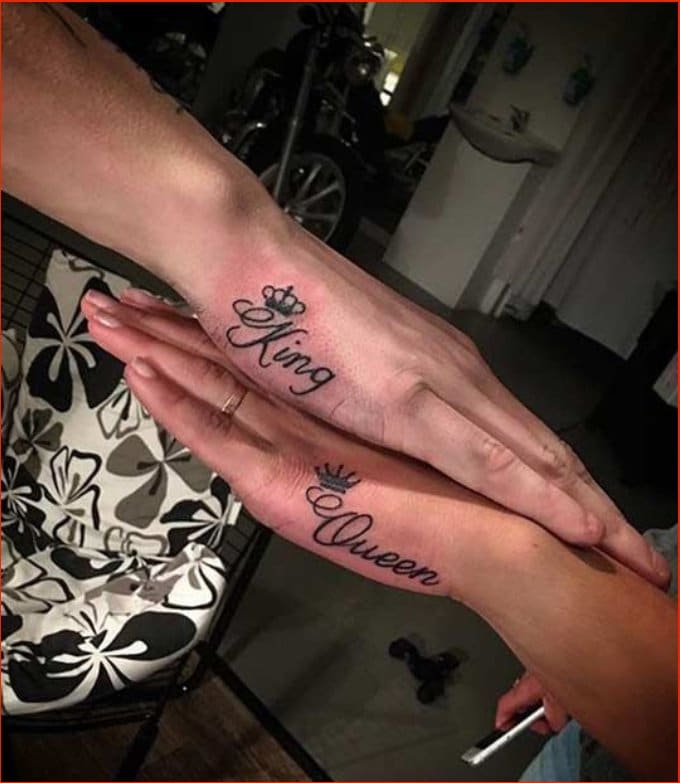 ---
7. 3d Compass and yacht tattoo designs for couples.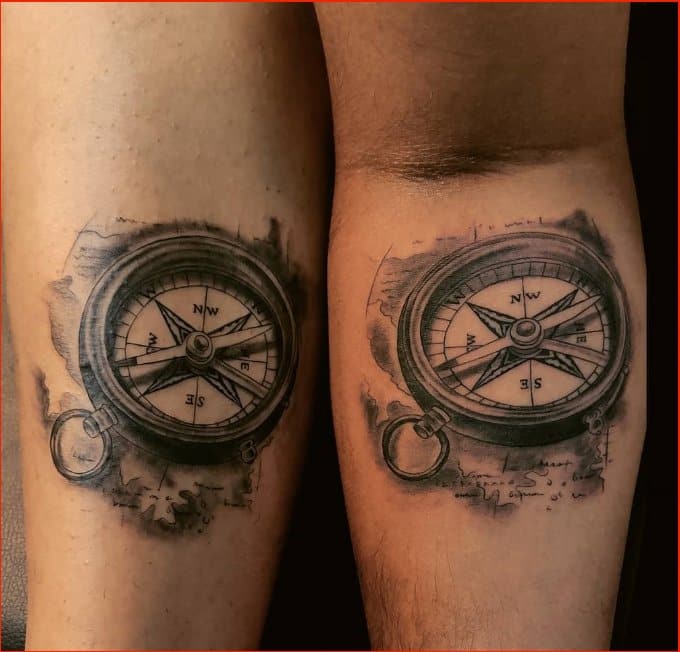 ---
8. Very Cute King and queen crown tattoos designs on the wrist ideas for couples.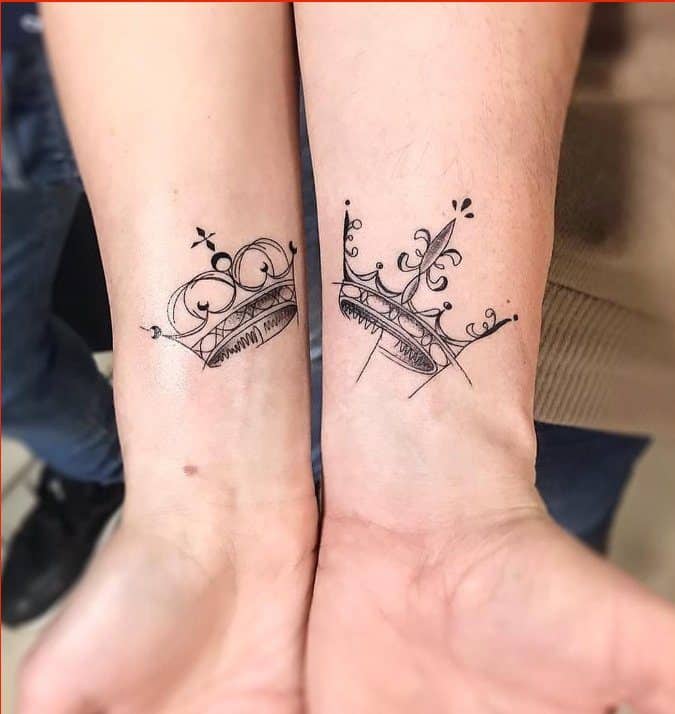 ---
9. Small crown tattoo ideas for couples on hand.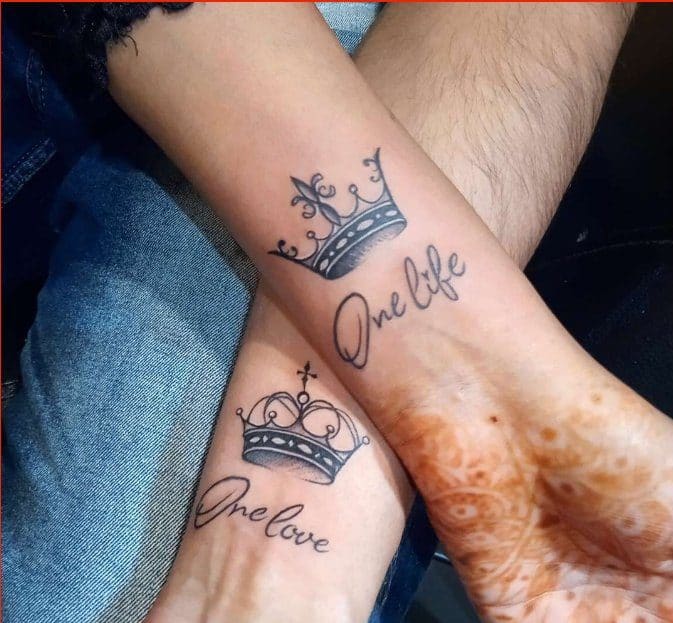 ---
10. Beautiful Alpha Male Wolf and Female Wolf tattoo ideas for couples on forearms.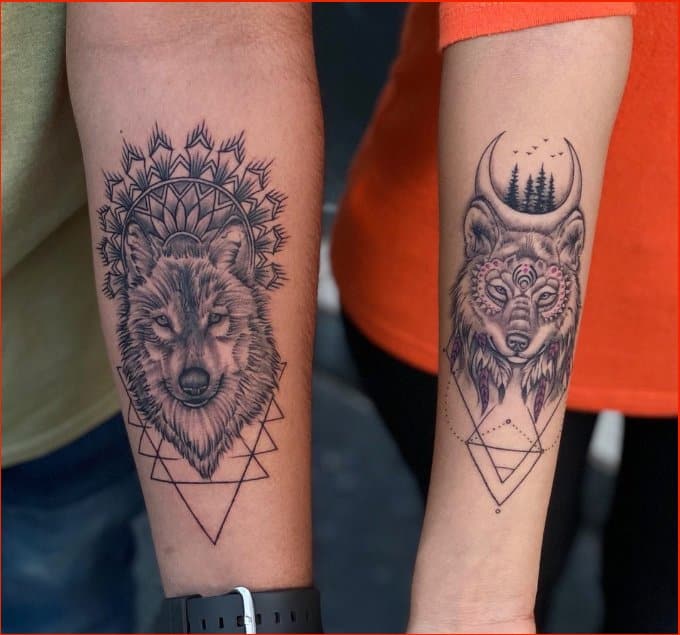 ---
11. Beautiful King crown and queen crown tattoo on hand for the couple.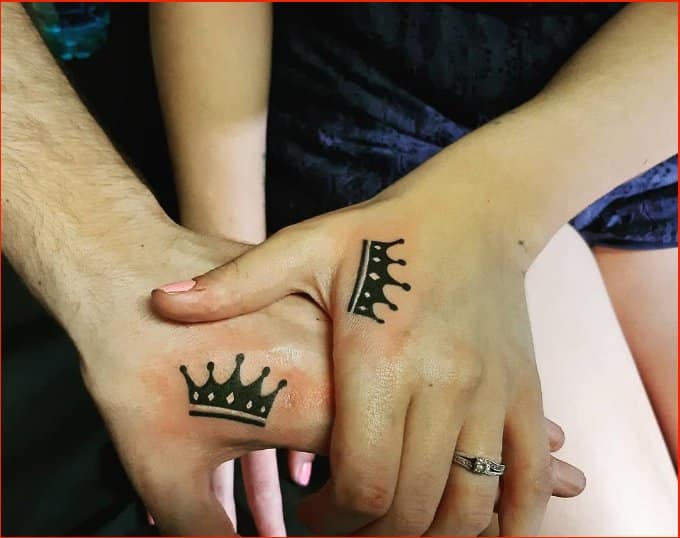 ---
12. Compass Navigation ship wheel combination with an anchor tattoo on the forearms for the couple.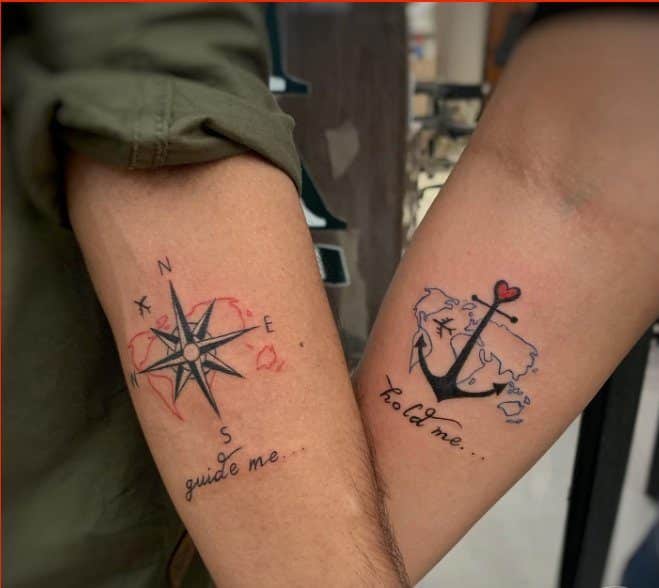 ---
13. Watercolor Bow and Arrow tattoo on forearm for the couple.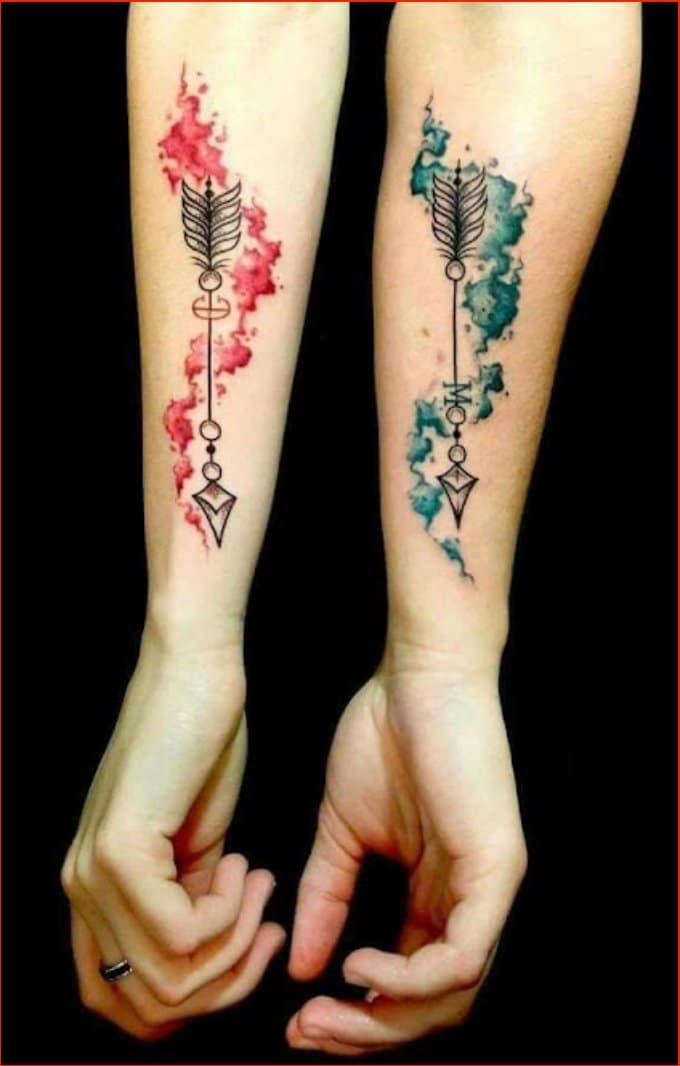 ---
14. Geometrical style tattoo on forearms for couple.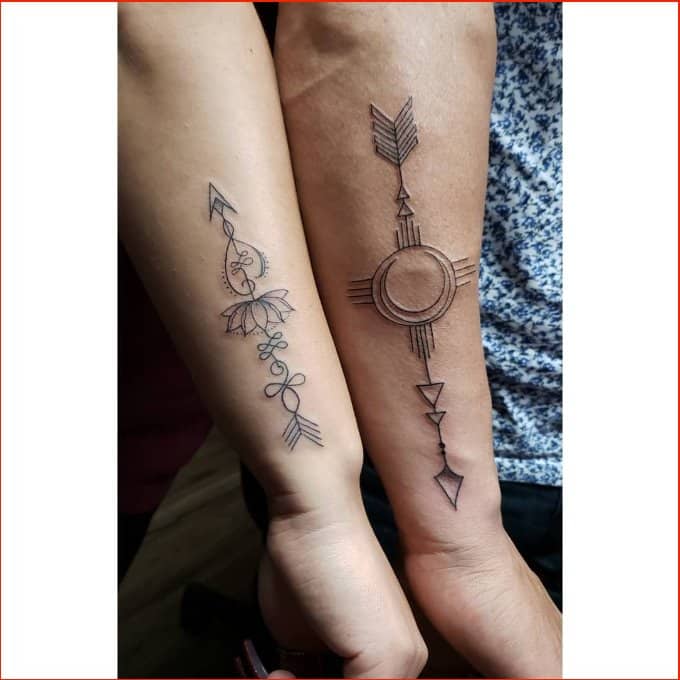 ---
15. Watercolor style King and Queen Crown tattoos on wrist ideas for couples.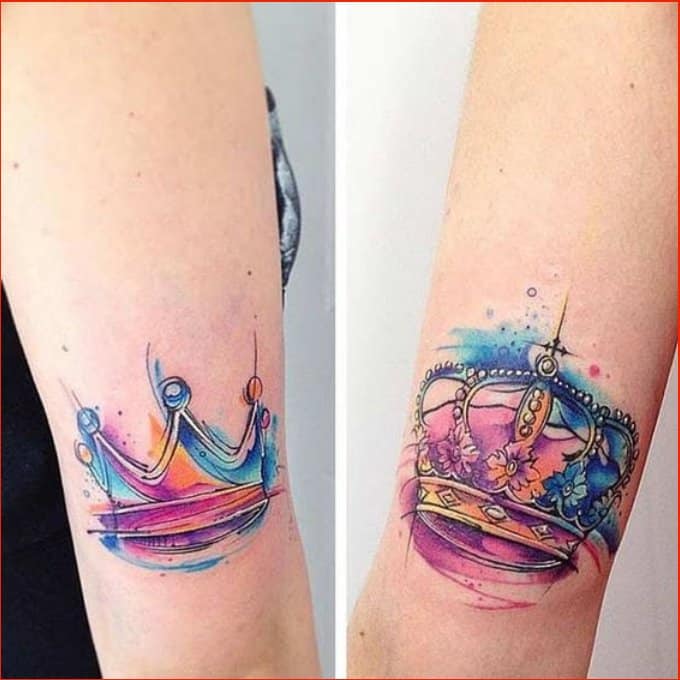 ---
16. Lion king and lioness queen tattoos with some geometrical shape tattoo ideas for couples.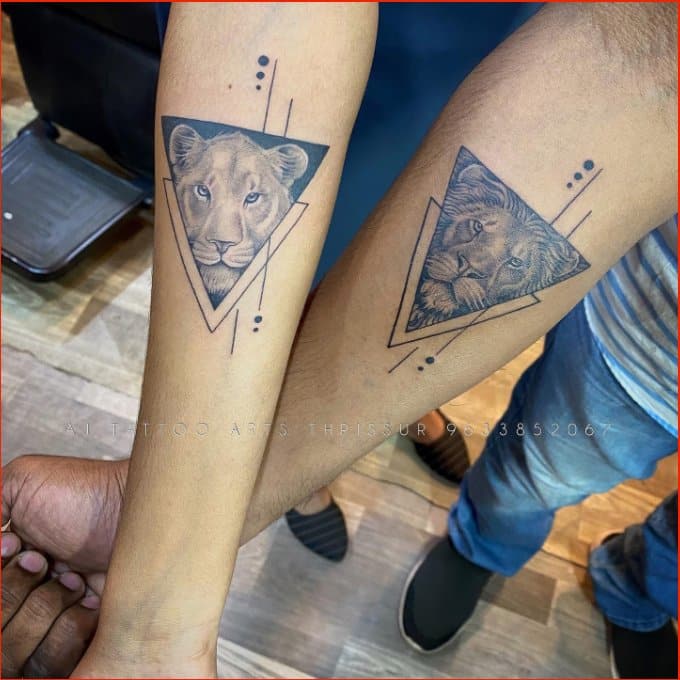 ---
17. Best matching couple tattoo ideas for 2022.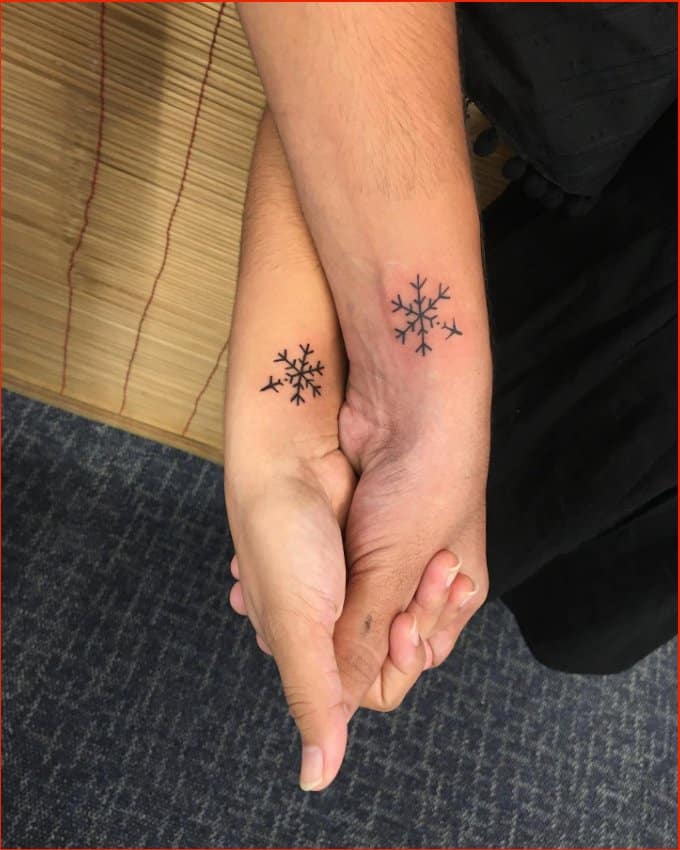 ---
18. Simple holding hands tattoos on the forearm to represent their promises to each other.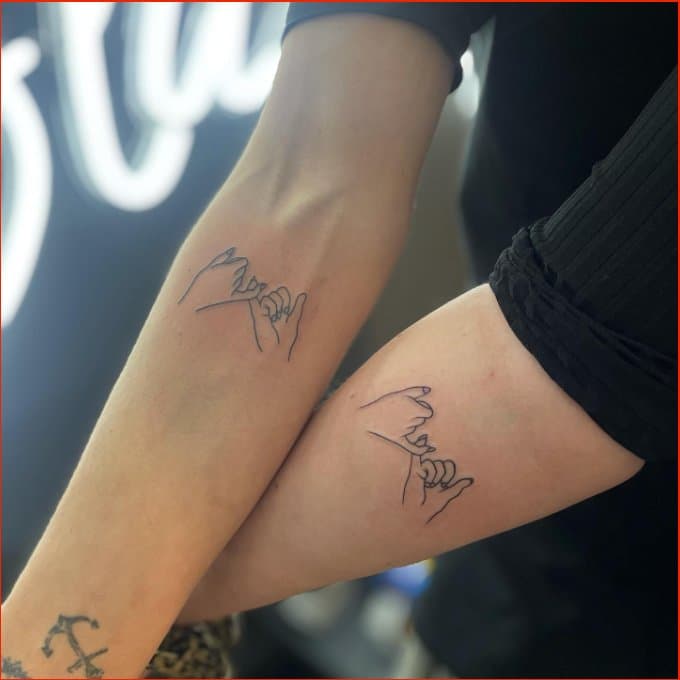 ---
19. Best flying birds tattoos on forearm.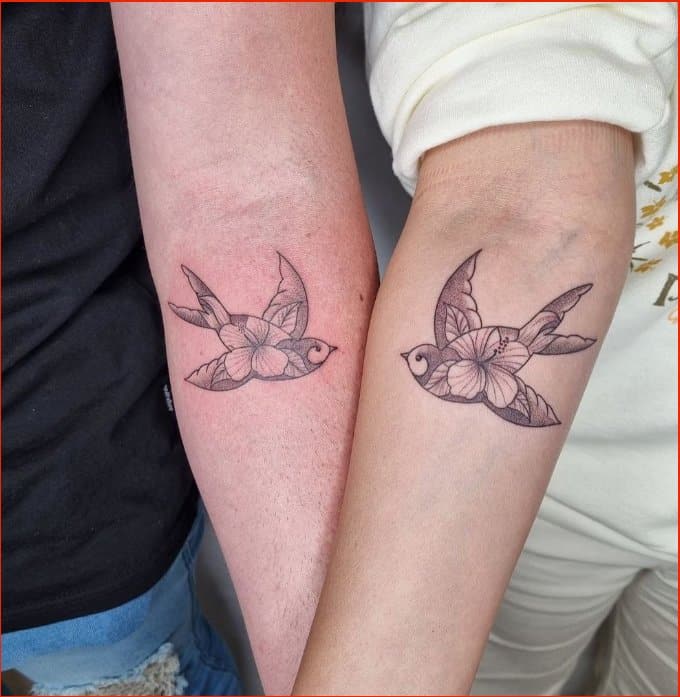 ---
20. Lock and key matching tattoo ideas for a couple on the wrist.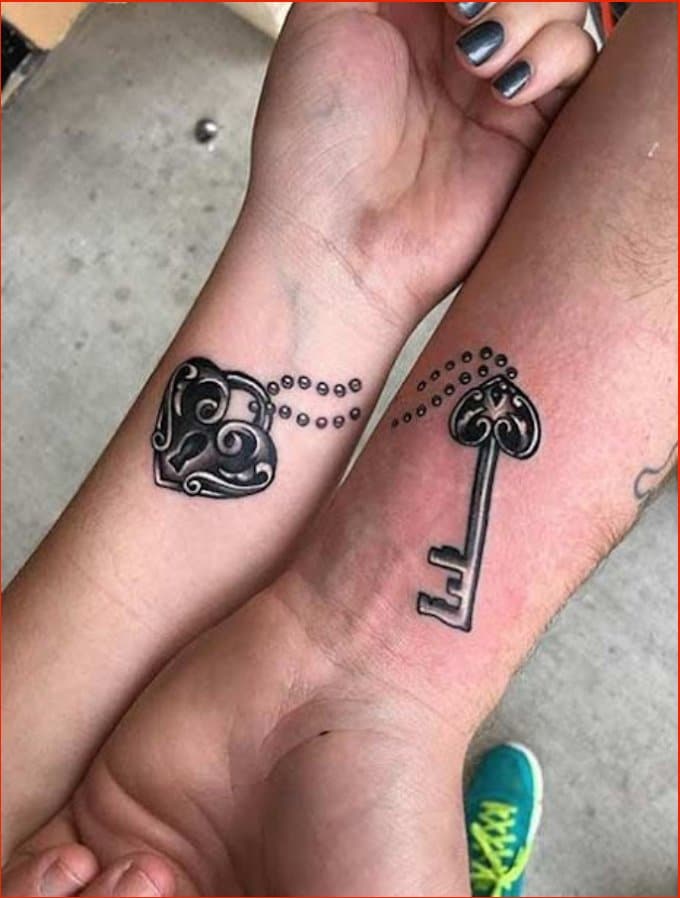 ---
21. Best faith hopes love matching tattoo ideas for loving couples.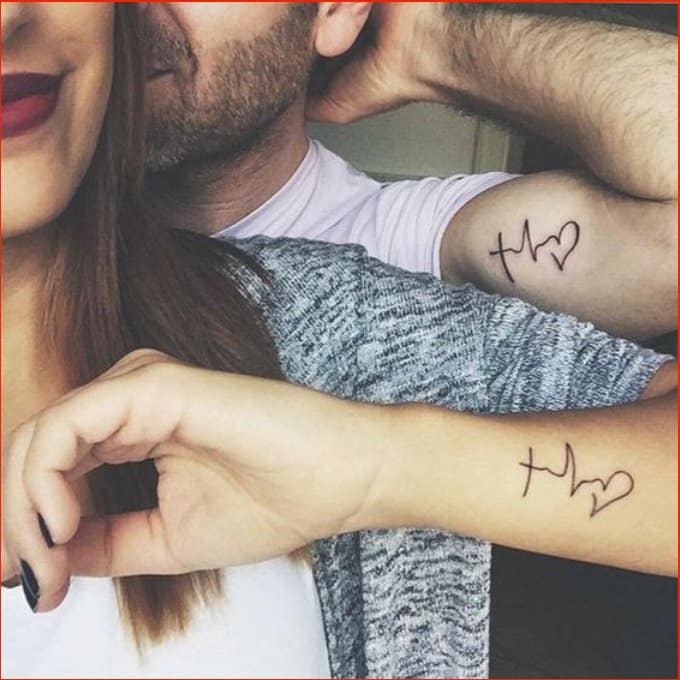 ---
22. Cute a simple lock and the key tattoo on the wrist for the couple.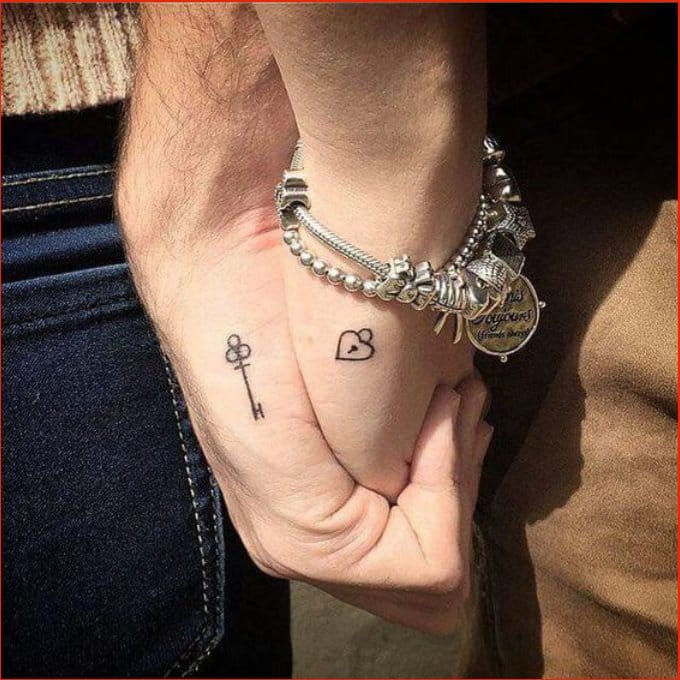 ---
23. Lock and key couple tattoo ideas for arms.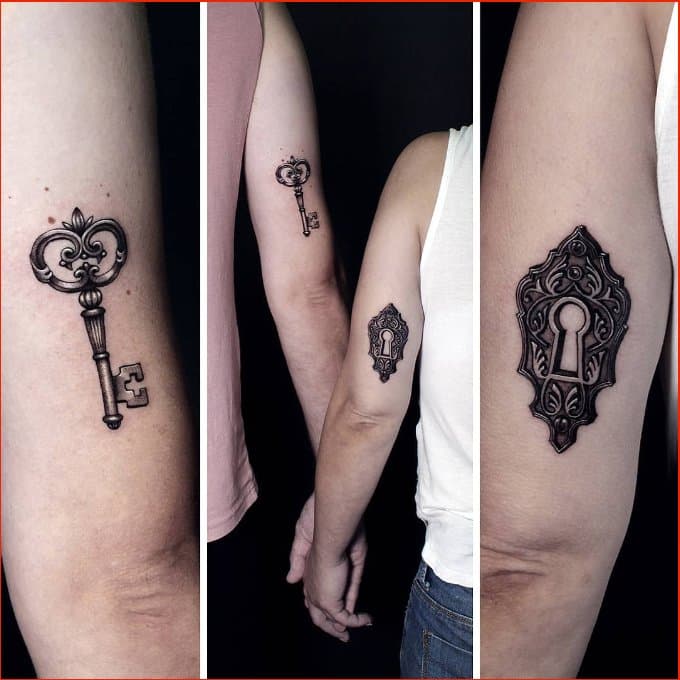 ---
24. Crown tattoos ideas for wrist.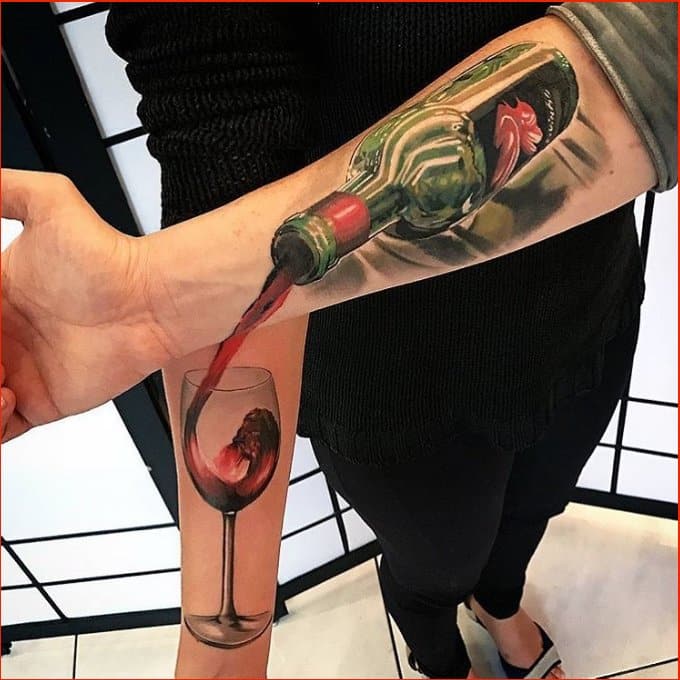 ---
25. Cute couple tattoo ideas with a small heart lock and key with a beautiful meaningful quote.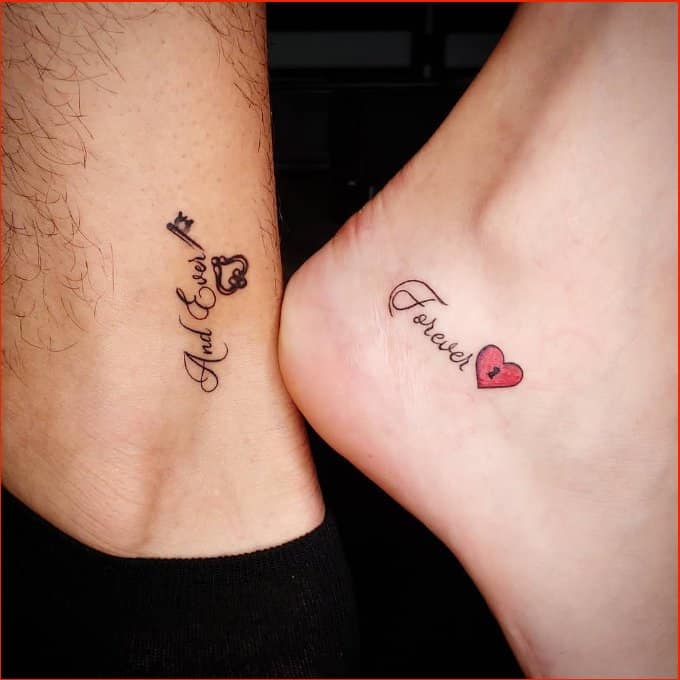 ---
26. Small tattoo ideas for couples.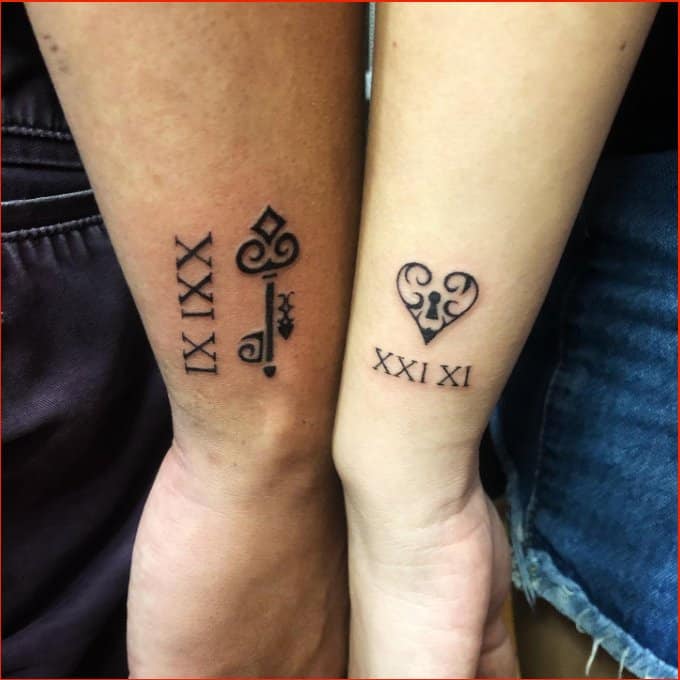 ---
27. Cute lion and lioness tattoo on wrist for couples.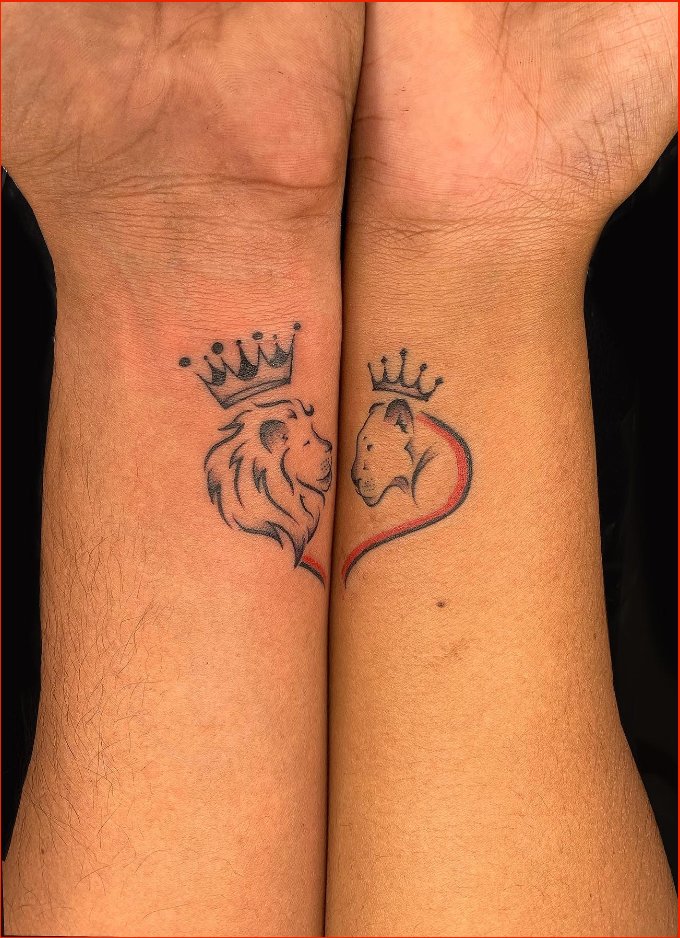 ---
28. Beautiful tattoo designs for couple on the inner arm.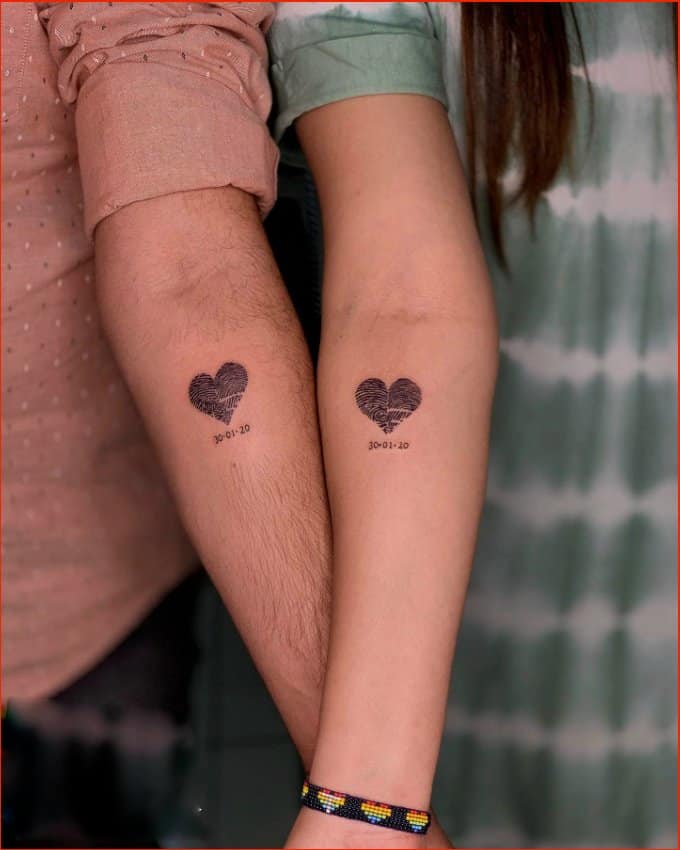 ---
29. Snake tattoos ideas on wrist.

---
30. Matching Tattoo ideas for couples.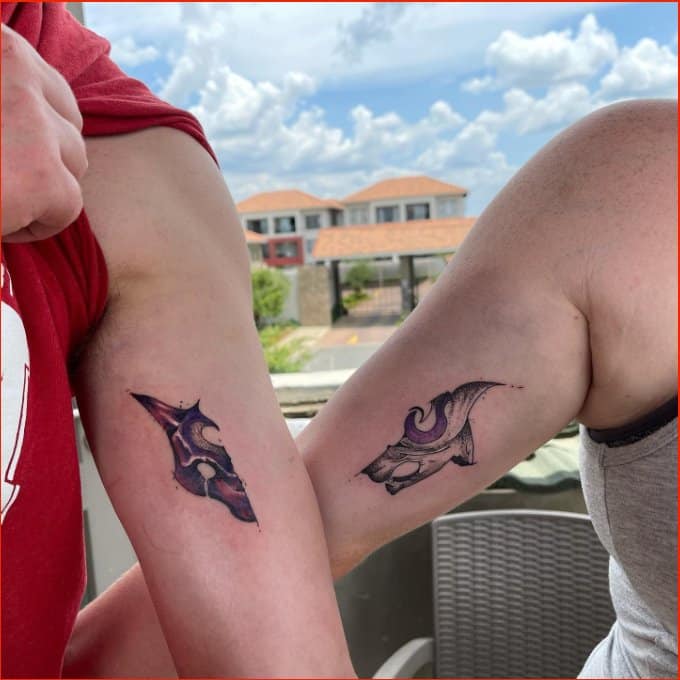 ---
31. Small sun and moon tattoo ideas on forearms for couples.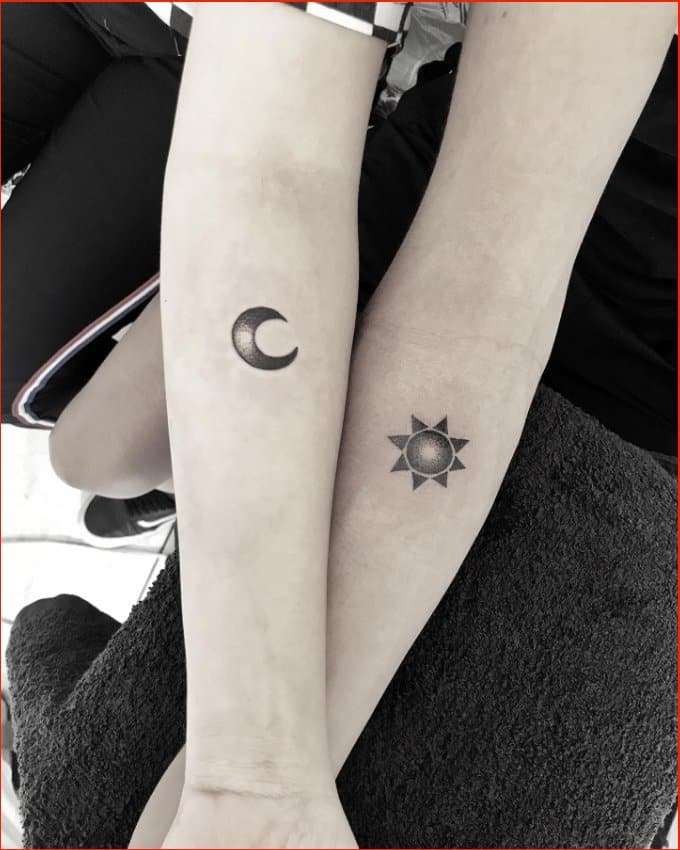 ---
32. Small tattoos ideas on the arm.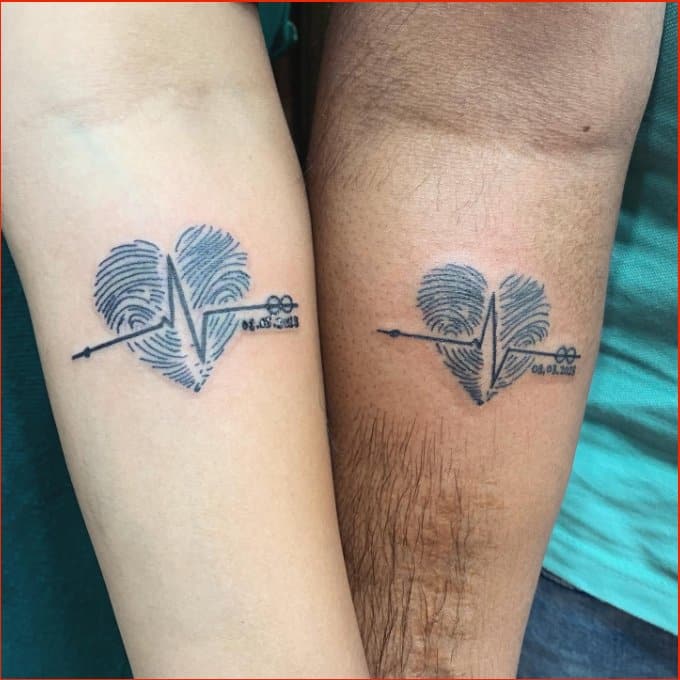 ---
33. Diamond Tattoo ideas for a lovely couple.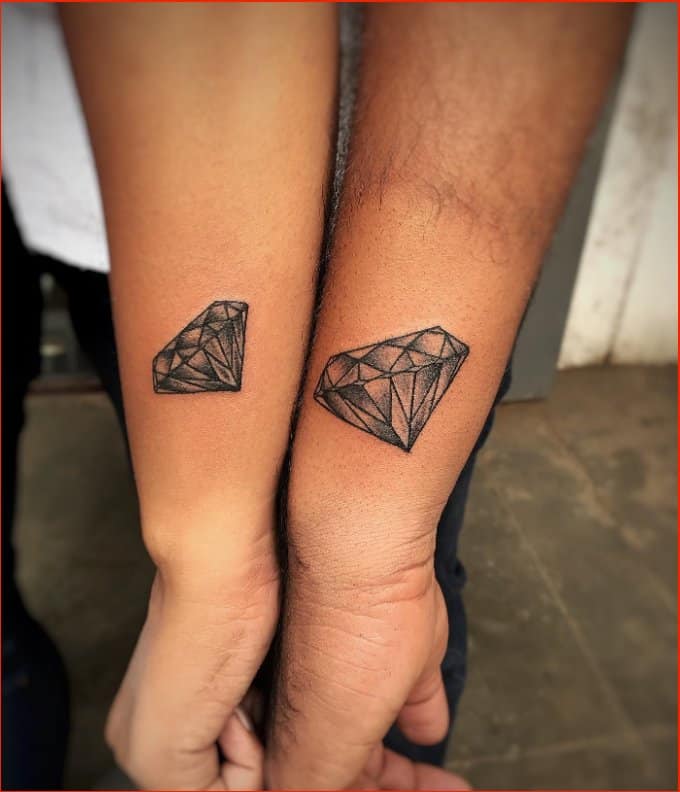 ---
34. Matching fish tattoo ideas.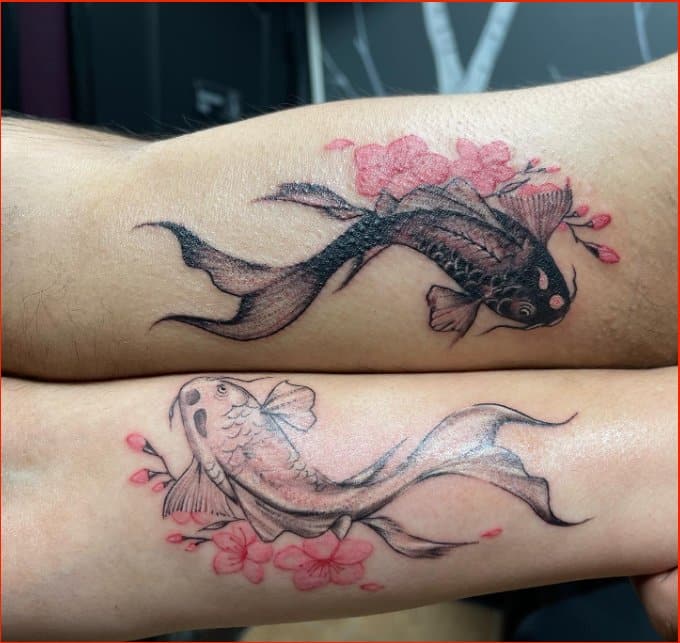 ---
35. Love quote ideas for couple on rib cage.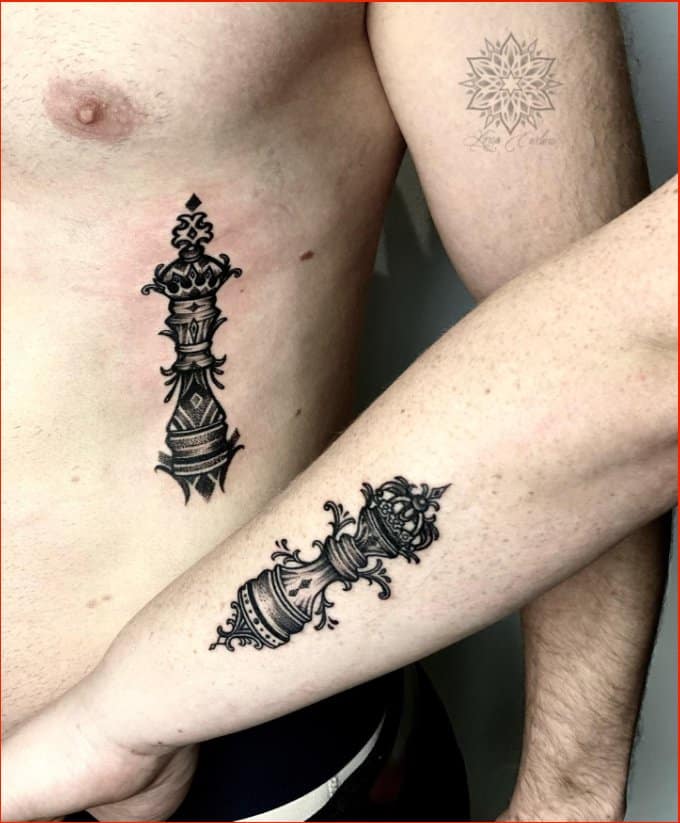 ---
36. Small wings tattoo ideas for couples.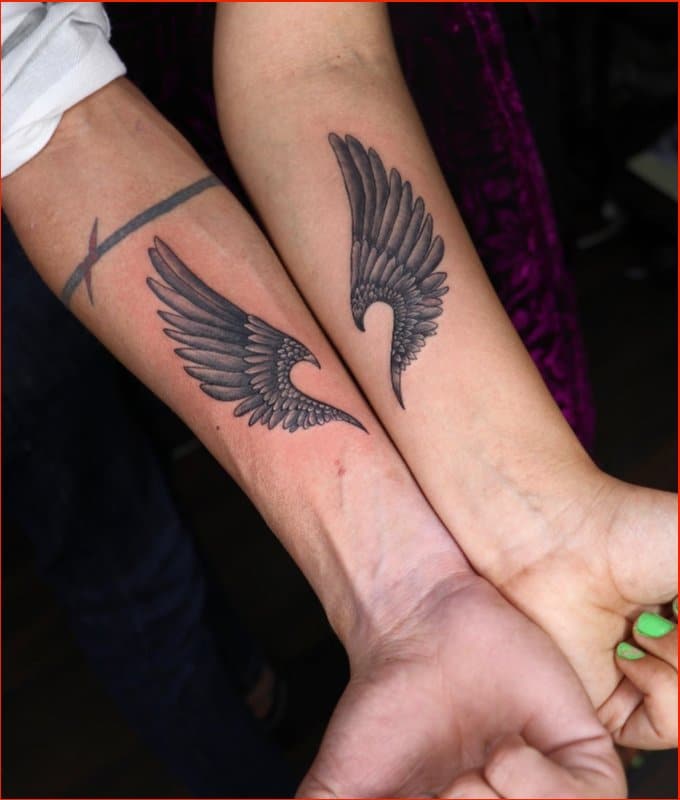 ---
37. Best rose tattoo ideas for couple on arm.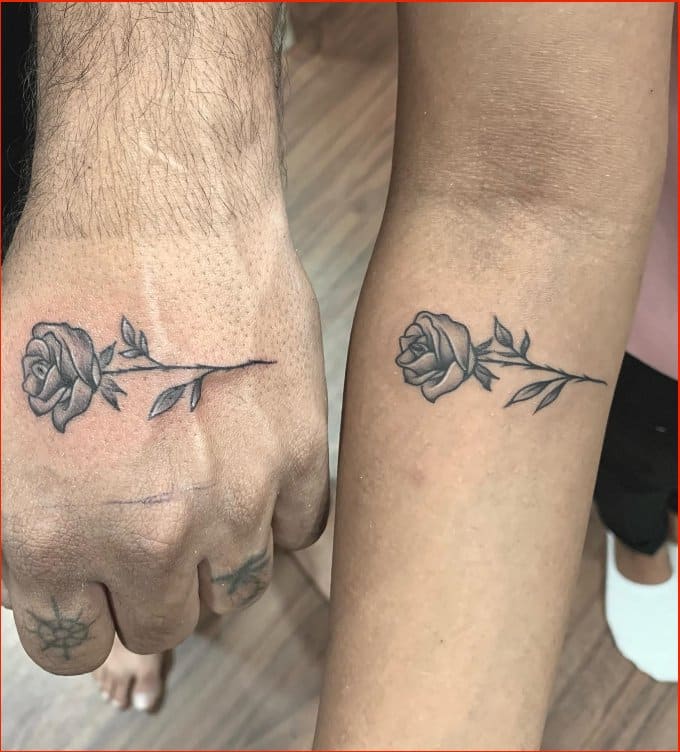 ---
38. Best tattoo ideas for couple.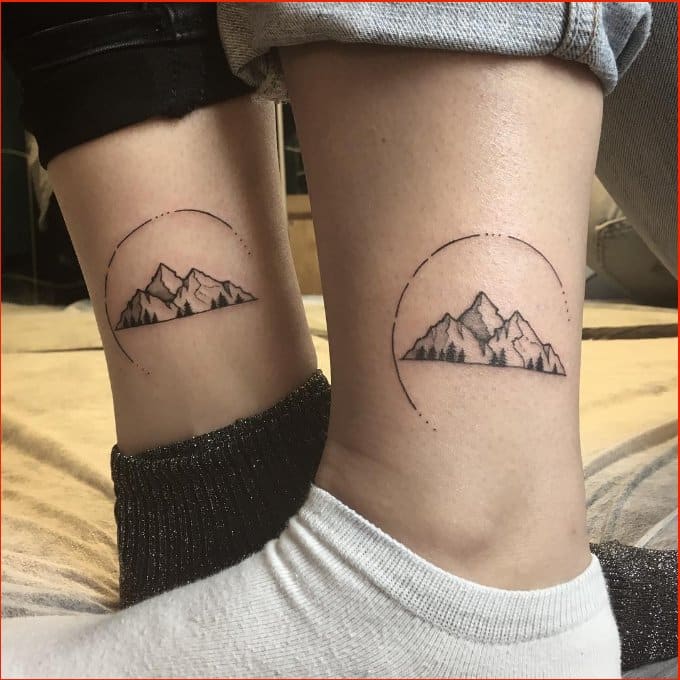 ---
39. Wrist tattoo ideas for couple.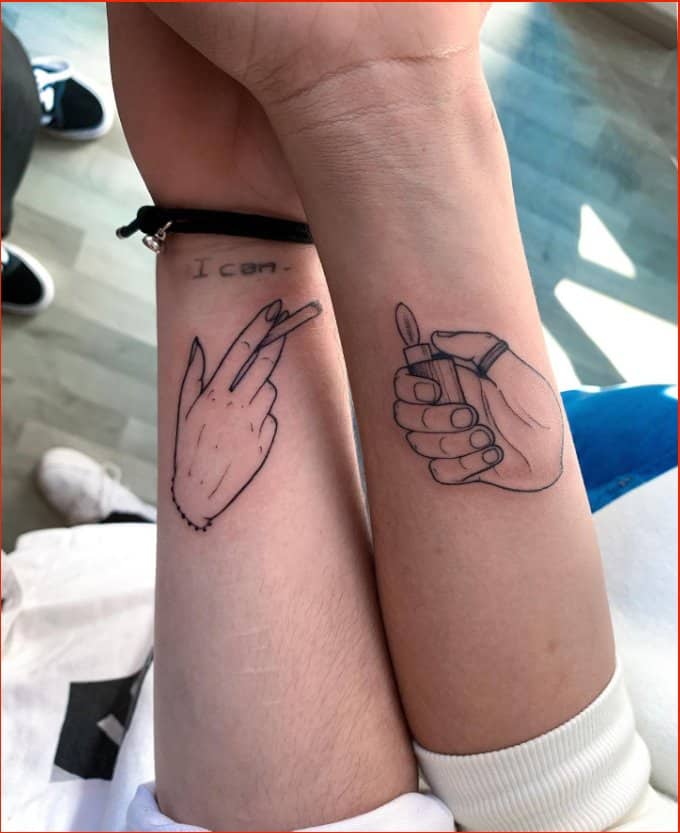 ---
40. Beautiful lock and key tattoo ideas for the couple on the legs.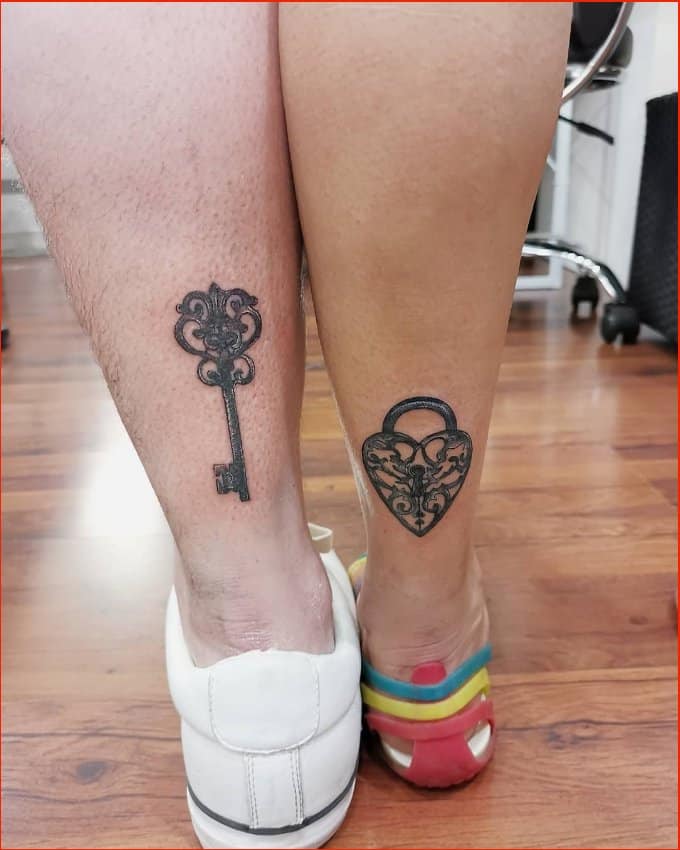 ---
41. UV Tattoo ideas for today's couples.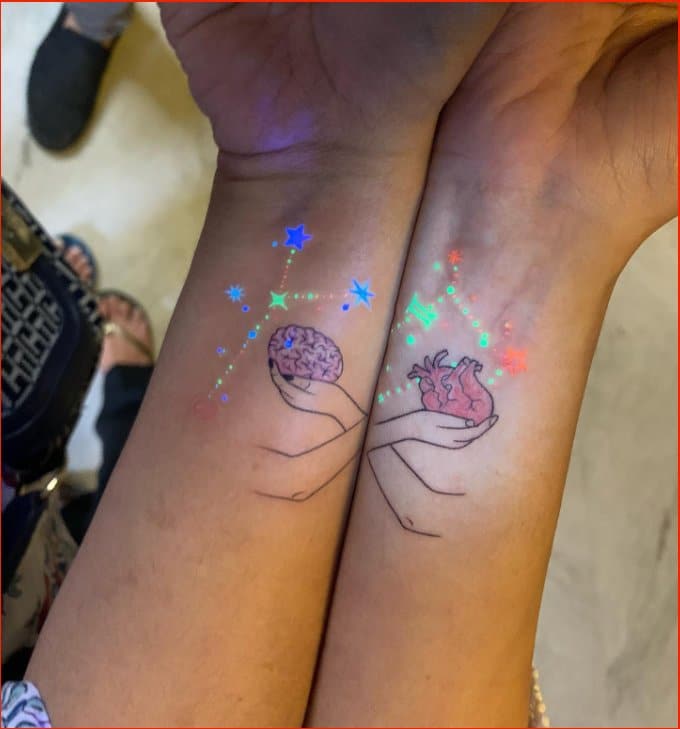 ---
42. I'm Here with you quote tattoo ideas for couple.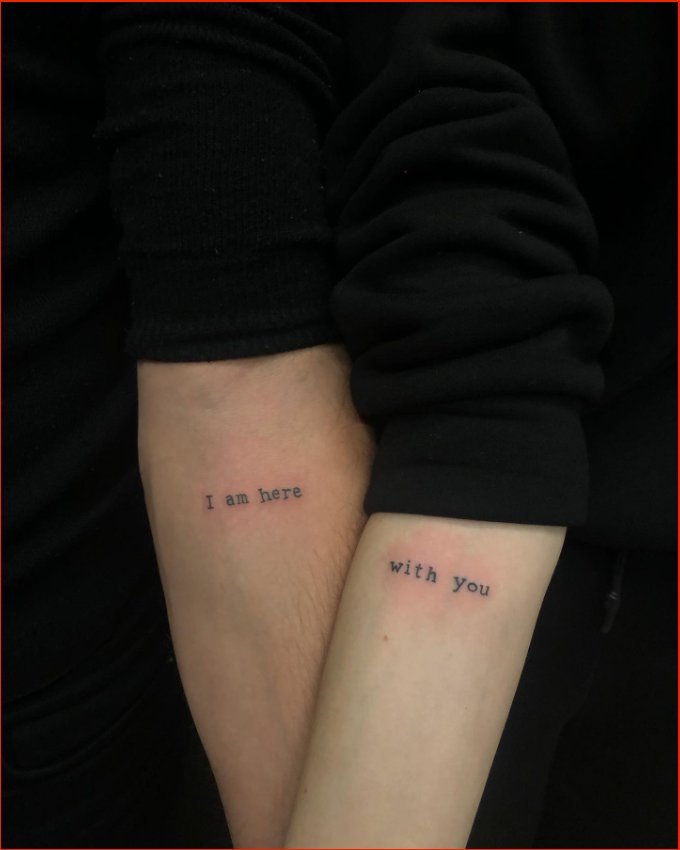 ---
43. Beautiful dragonfly Couple tattoo ideas.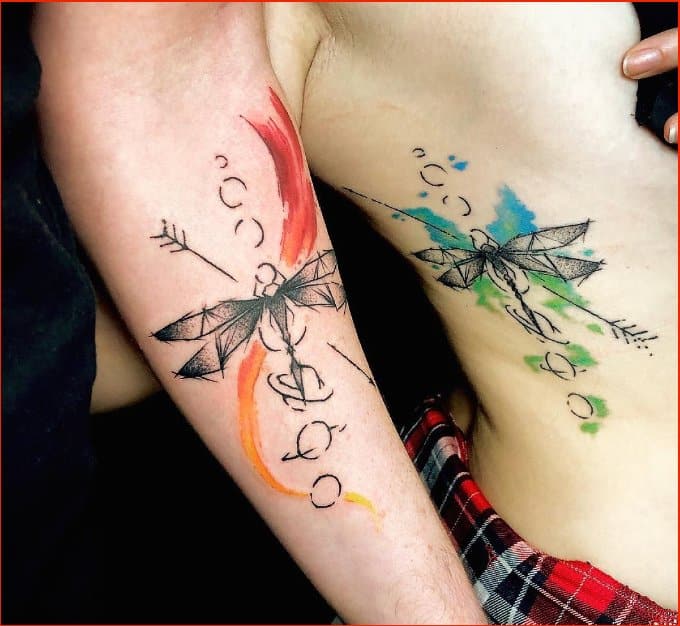 ---
44. Couple tattoo designs with small matching hearts.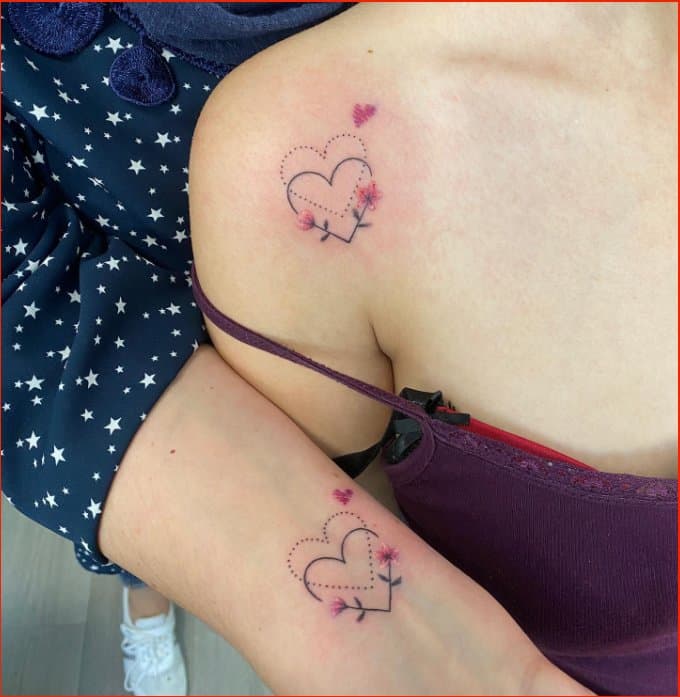 ---
45. Disney mickey mouse and Minnie tattoo ideas for the couple.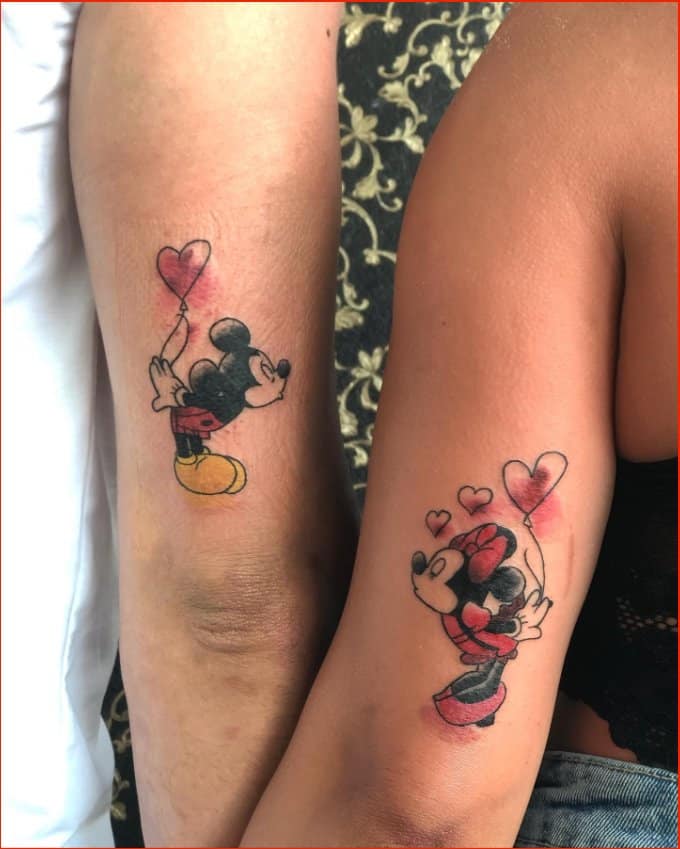 ---
46. Disney mickey mouse and Minnie tattoo ideas for the couple.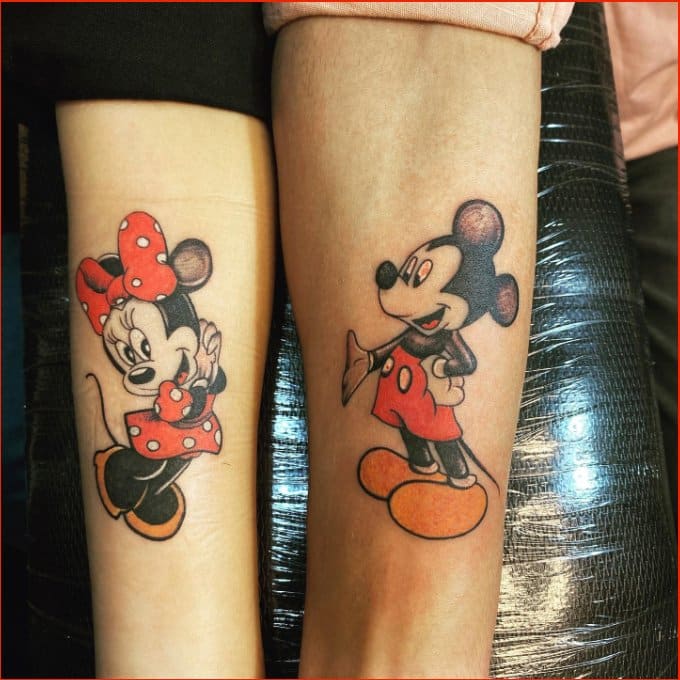 ---
47. Geometrical style tattoo design on upper half sleeve.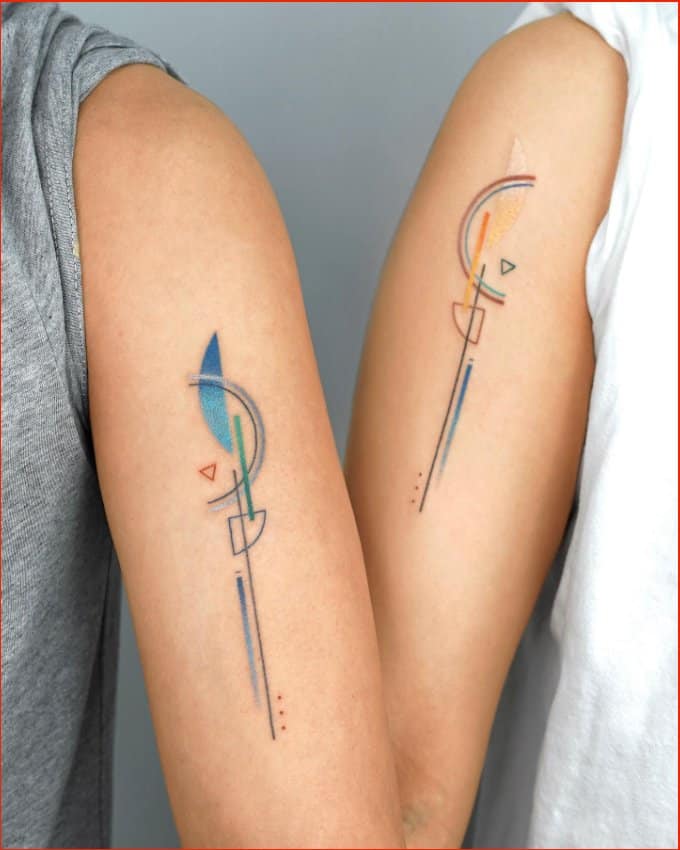 ---
48.  Lion and lioness tattoo ideas for couple.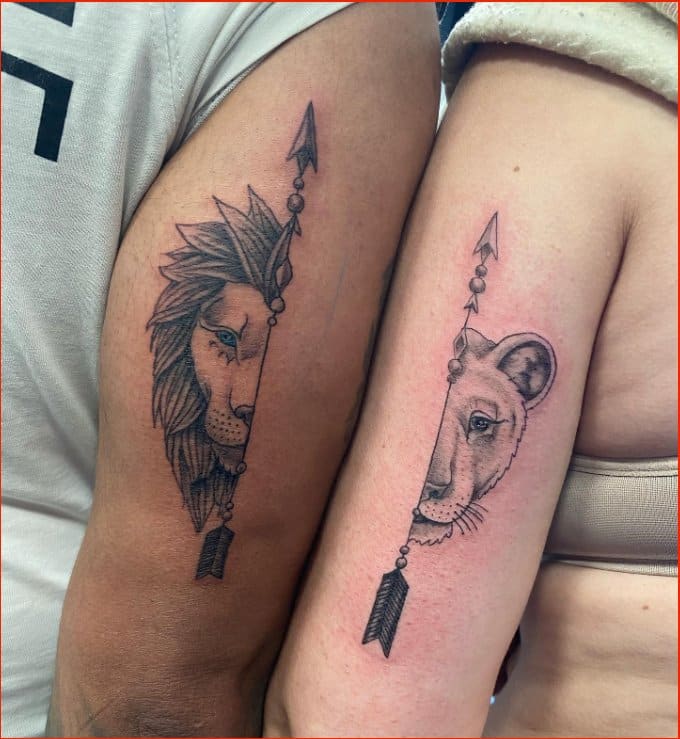 ---
49. Unique lock and key tattoo ideas for couples.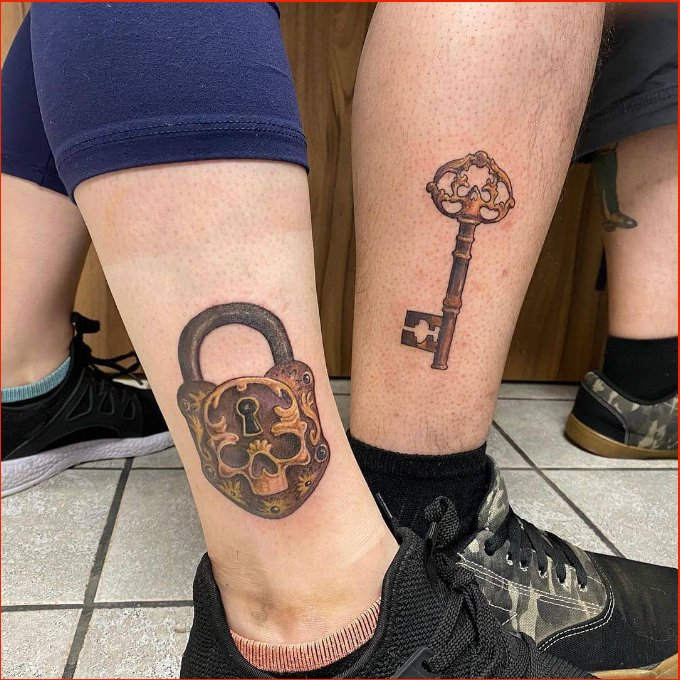 ---
50. Beautiful & funny tom and jerry tattoo ideas for couples.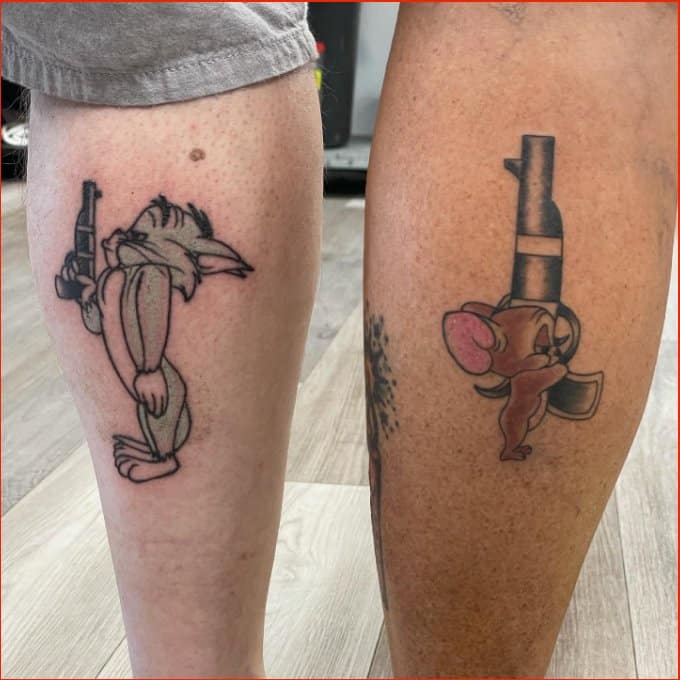 ---
---