Blooming Eternity: Exploring the Timeless Beauty of 30+ Best Cherry Blossom Tattoos
Hey readers, welcome to your favorite website of tattoos. We hope you enjoyed all the previous articles. We never disappoint our readers with our content. On this website, you will get all the information about tattoos, their meaning, and their trending & impressive designs. Today, we will discuss Cherry Blossom tattoo and their meaning, as different types of design & ideas.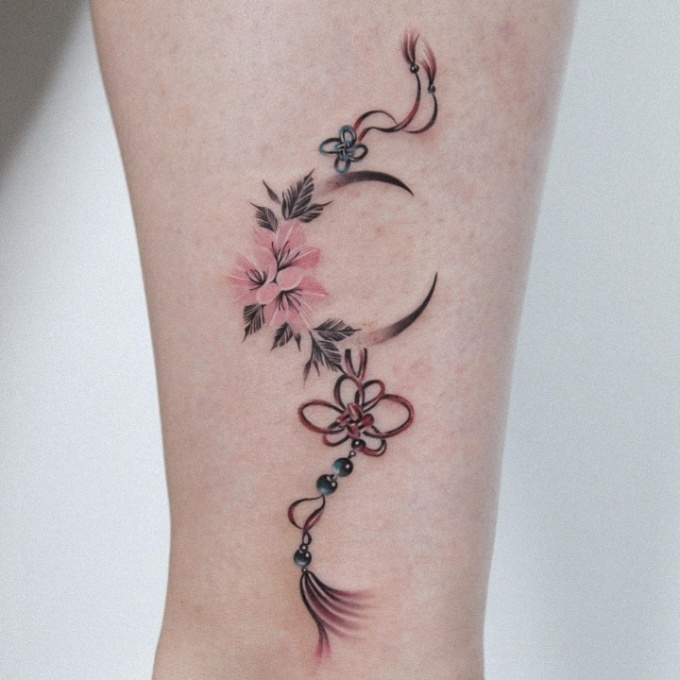 Symbolism and Cultural Significance of Cherry Blossoms
Cherry blossom tattoos: Tattoos are very popular among people and one of the popular tattoos choice is flower tattoos. Flowers have their own language, each flower is special and says something unique about the individual.
By knowing an individual's birth flower month, you can tell an individual's personality. Also, flowers are seen as religious icons and cultural symbols, and also as a sign of love, celebration, and sympathy.
One of the popular flower tattoo designs is Cherry blossom tattoos.
Cherry blossoms flowers are very beautiful and these are known for their beautiful blooms. Cherry blossoms symbolize springtime and it is also one of the most recognizable symbols of Japan.
WHAT DOES A CHERRY BLOSSOM TATTOO MEAN?
Cherry blossom is a symbol of springtime in Japan and these flowers are all about new life and renewing of nature. Cherry blossoms are very unique and short-lived flowers. The life of these flowers is only two weeks and then slowly fades away.
Cherry Blossom Tattoo Meaning
The short life of these flowers makes it more encouraging and spectacular, it encourages people to enjoy this time of year and make the best use of it. Maybe, sometimes the short lives of cherry blossoms make you sad but they are also remarkably inspiring and give you a reason to see life in a new way.
Life is very fragile and we don't know when our life is going to end. So, it gives us a message to enjoy our life fully and make our life beautiful and spectacular. Cherry blossoms are also symbols of love love and sexuality, hope, change, and strength.

This flower also holds religious meaning. In Buddhism, you can see the significance of cherry blossoms. In Buddhist philosophy, we are advised not to waste a single count of our lives because life is quickly passing by and we will not get this time again. We have to do every possible thing to achieve wisdom and greater understanding. As we discussed above, cherry blossoms have short lives so these can easily fit into this Buddhist philosophy. Cherry blossoms represent a cycle of life and change and also symbolize enlightenment.
CHERRY BLOSSOM TREE TATTOO
The cherry blossom tree tattoo gives us many positive messages such as love, springtime, change, a new beginning, wisdom, and beauty. When trees of cherry blossoms bloom, it is considered as a sign of prosperity and good luck. The blooming of cherry blossom trees inspires us to cherish the present time of life and to appreciate the beauty of life.
JAPANESE CHERRY BLOSSOM TATTOO
Japanese cherry blossoms are also known as the Sakura flower. It is the unofficial national flower of Japan. These pink and white color petals look gorgeous and grab people's attention. This Japanese cherry blossom tattoo makes a powerful statement about your feelings and thoughts. It is a sign of love, impermanence, and life. Also, on the other hand, it symbolizes Japanese pride and beauty. People take cherry blossom tattoos as a reminder that nothing lasts forever, so enjoy every single second of your life. It encourages the tattoo wearer to celebrate each and every moment of life.
PLACEMENT OF CHERRY BLOSSOM TATTOO
If you have decided to ink a cherry blossom tattoo or a sakura flower tattoo, then we must say it is a great choice. This is a highly flexible tattoo as it is easy to ink this design anywhere on your body. Cherry blossom tattoo designs give you many options for placement. You have to choose placement by keeping one thing in mind whether you are going for a tree design or just the blooming branches.
The most common placements for a cherry blossom tattoo are the back, shoulder, forearm, or ankle. But when we talk about women, they prefer their legs, feet, or ribcage.
Cherry Blossom Tattoos
Cherry blossom tattoo back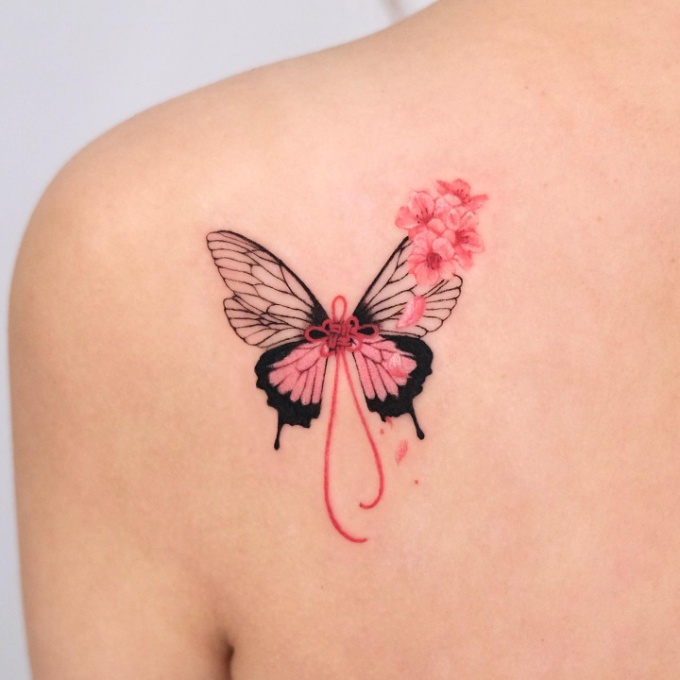 Cherry blossom tattoo designs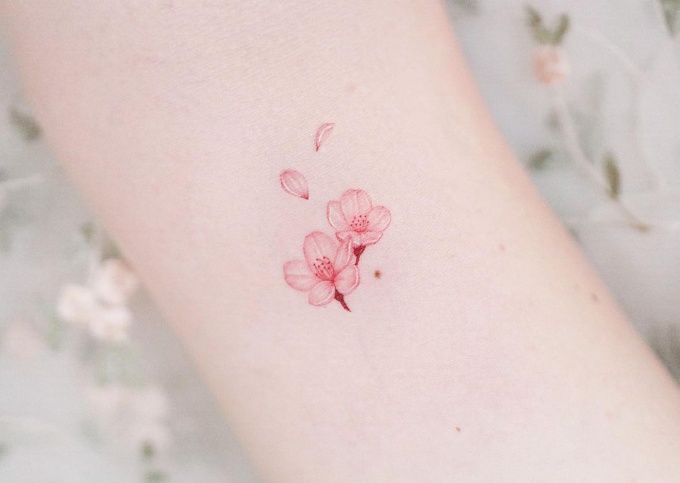 Cherry blossom tattoo sleeve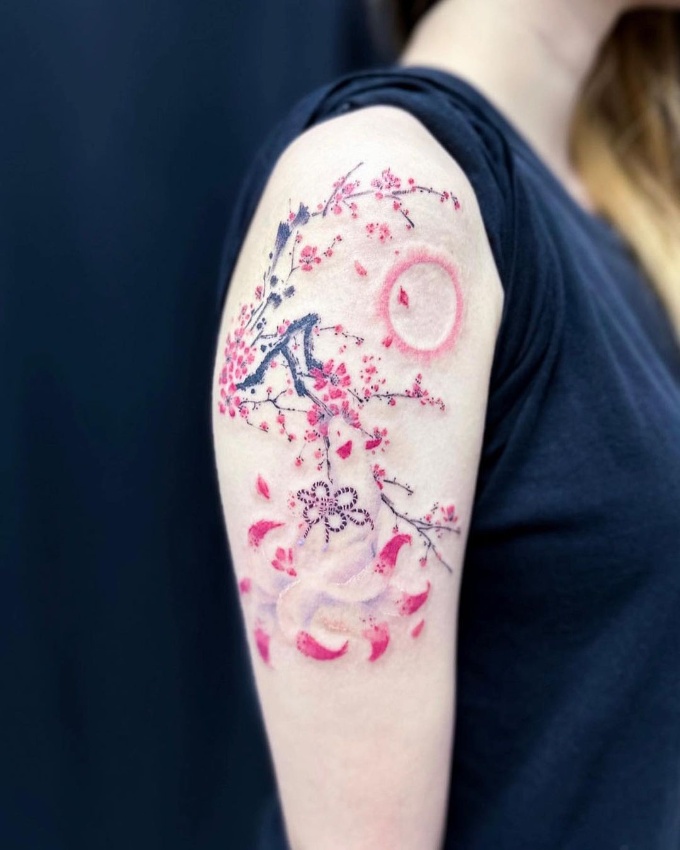 Cherry blossom tattoo men
Cherry blossom tattoos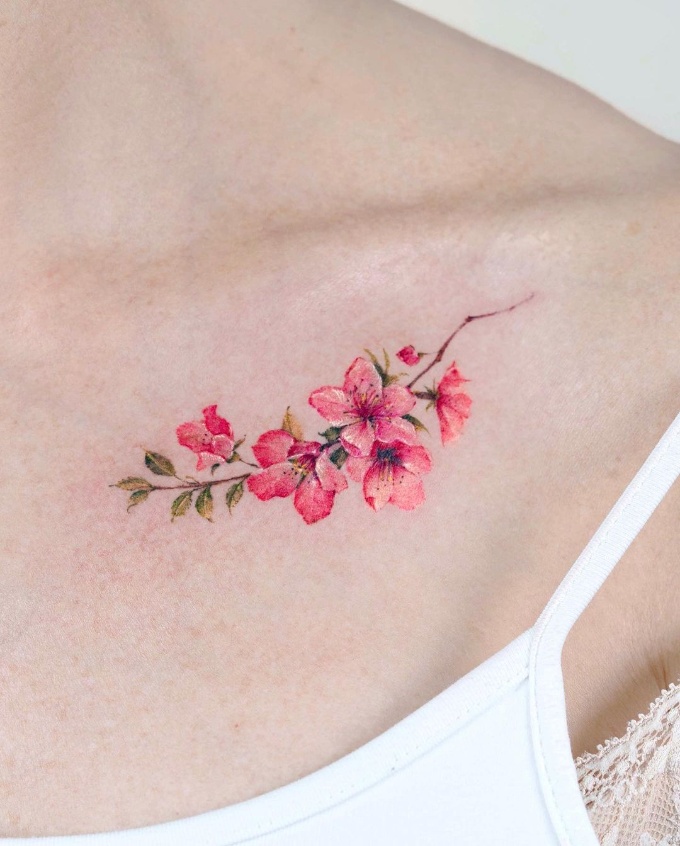 Cherry blossom tree tattoo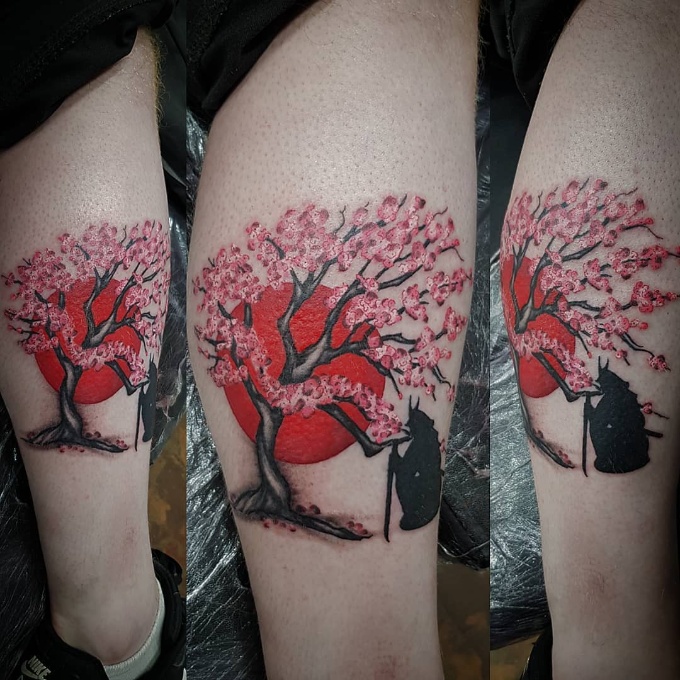 Cherry blossom branch tattoo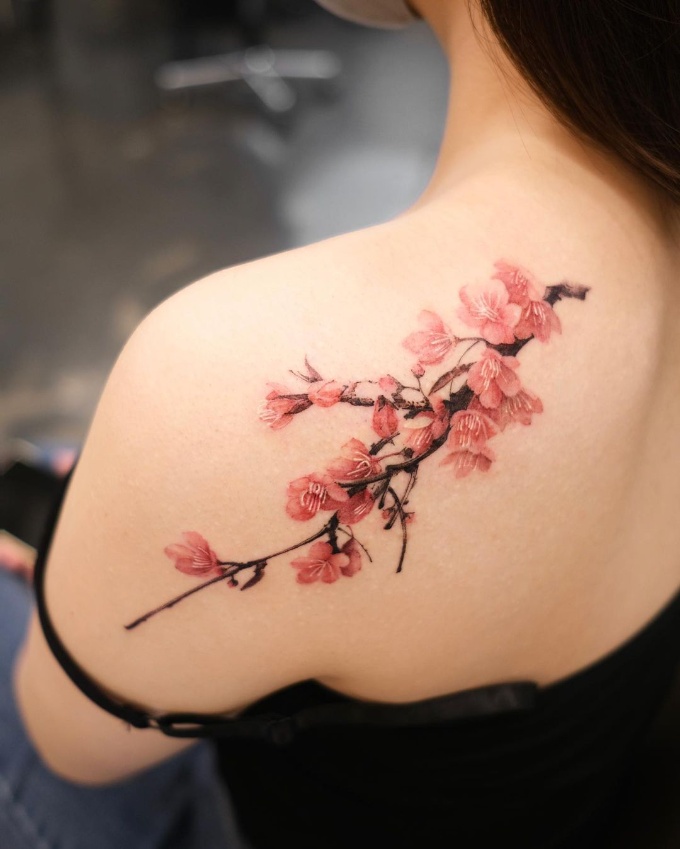 Cherry blossom flower tattoo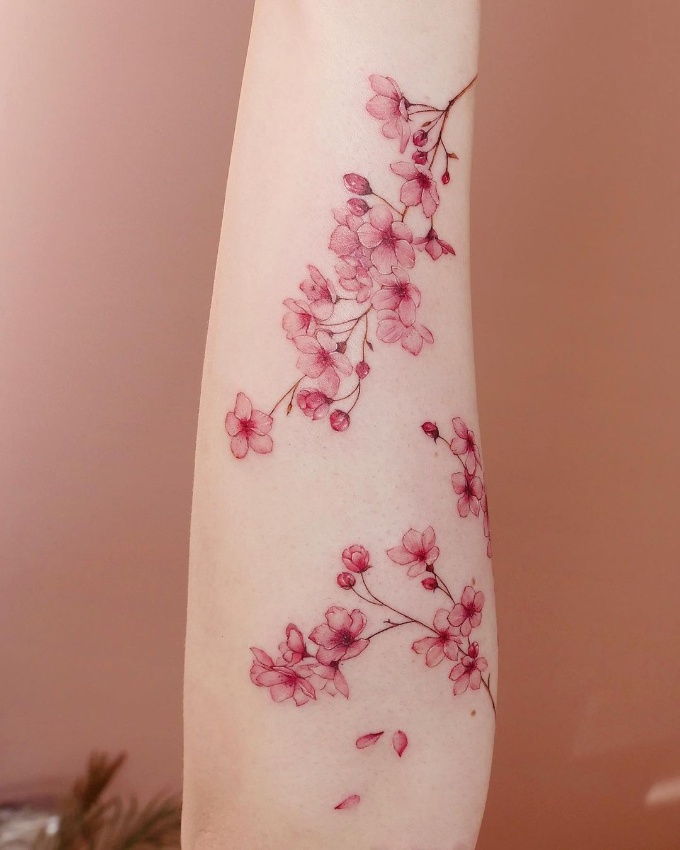 Cherry blossom on the ankle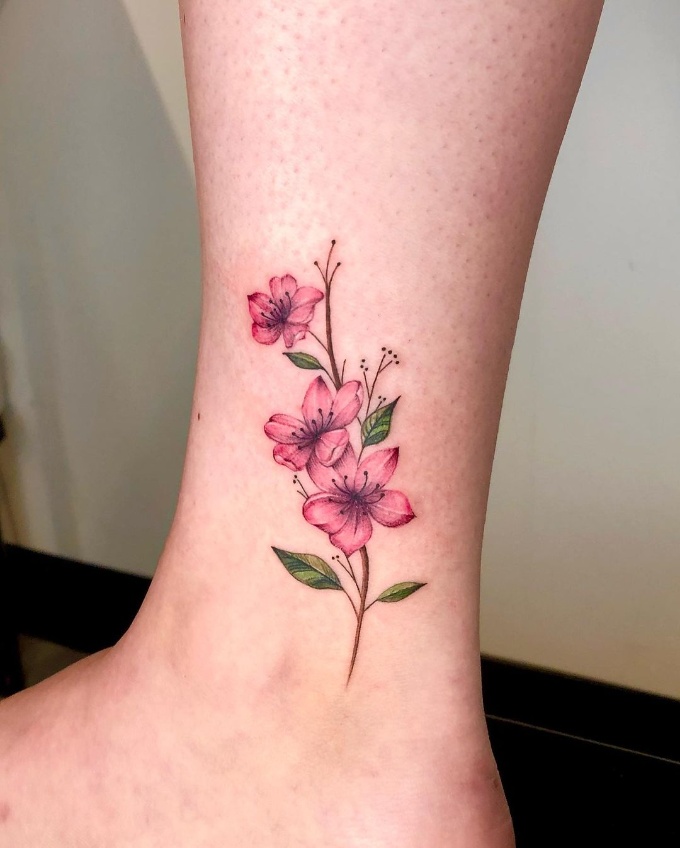 Cherry blossom tattoo arm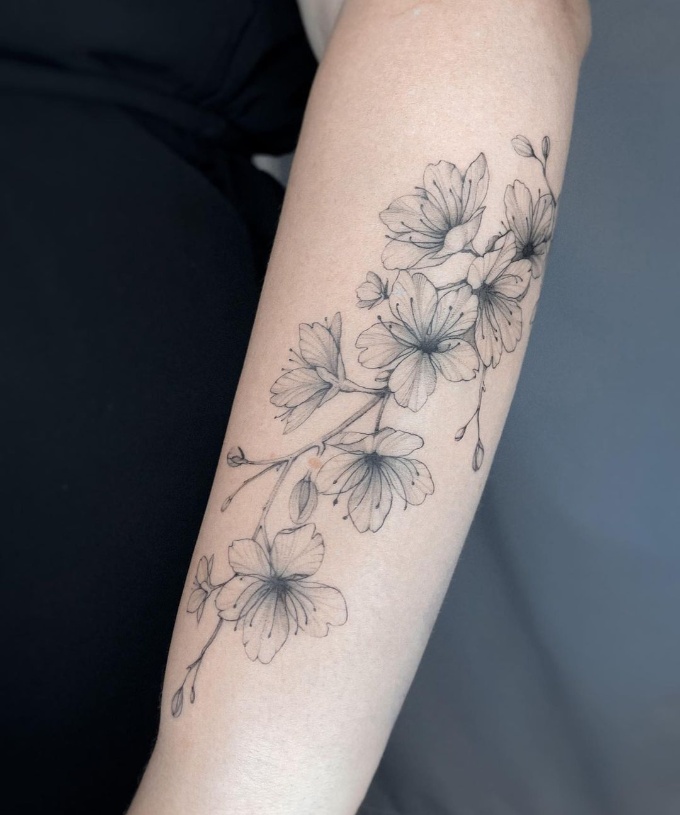 Japanese cherry blossom tattoo designs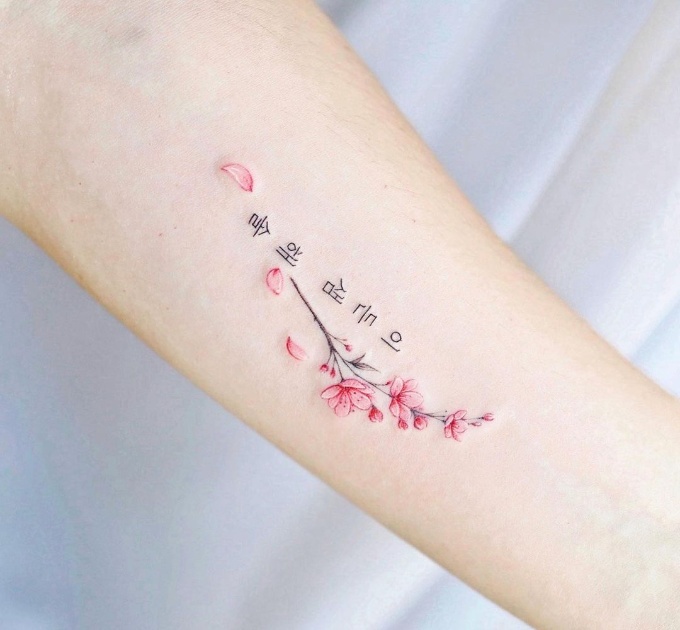 Cherry blossom Tattoo wrist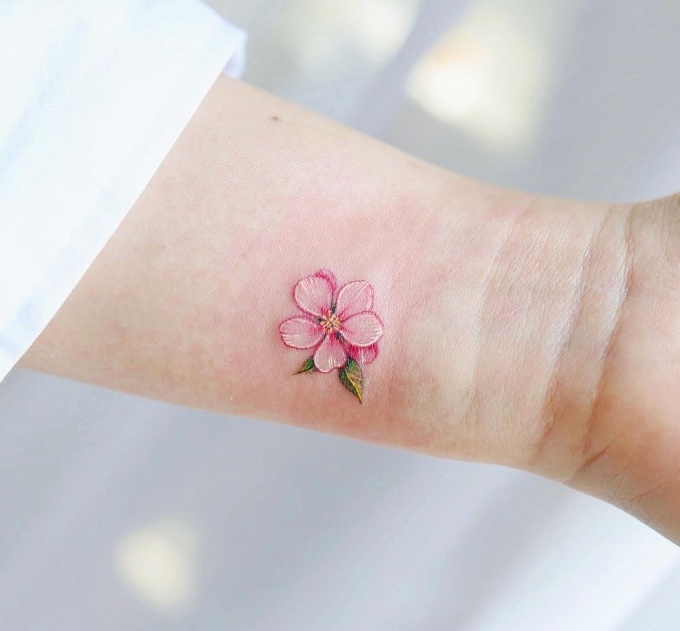 Cherry blossom tattoo black and white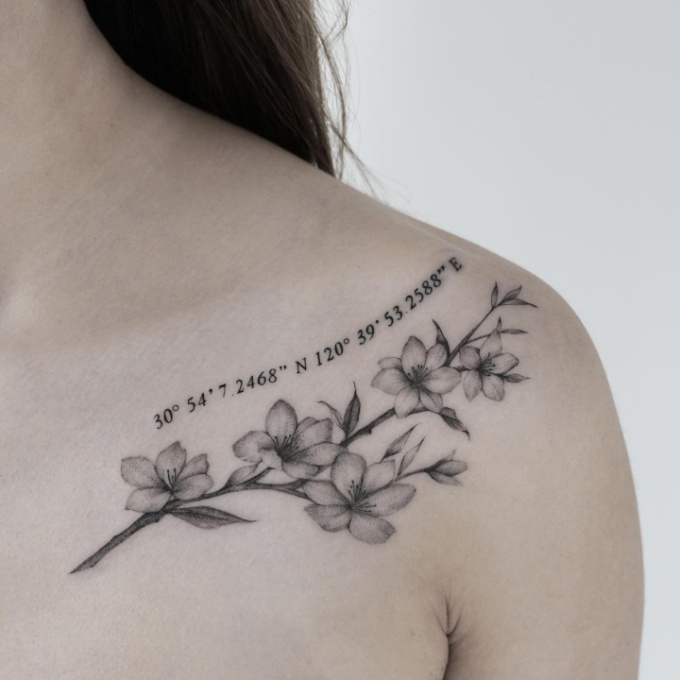 Cherry blossom tattoo small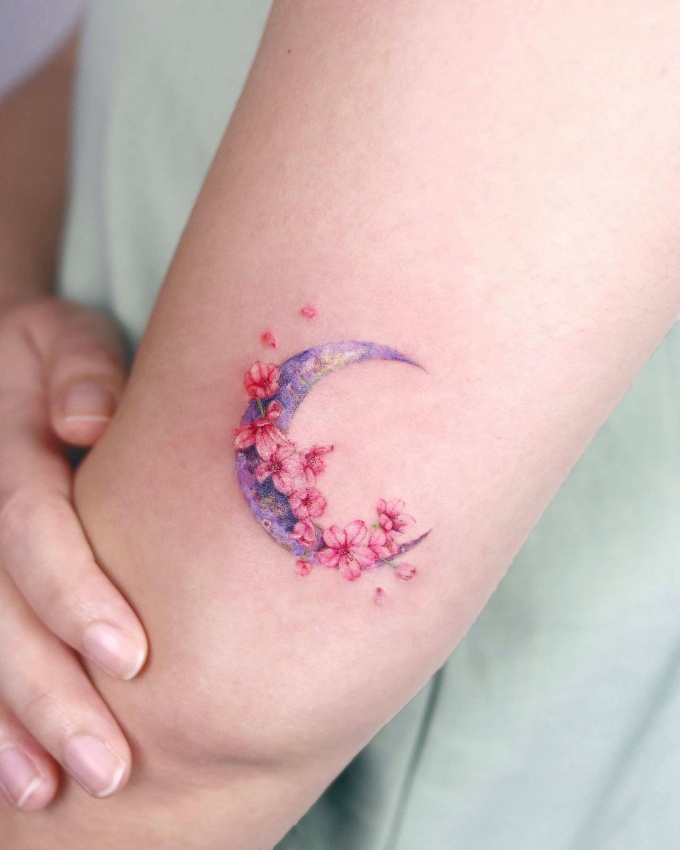 Sakura cherry blossom tattoo
Cherry blossom Spine tattoo
Check out more than 100+ Best Dragon Tattoos. 
Conclusion:
Cherry blossom tattoos are one of the popular choices for men and women who understand its meanings. Cherry blossom tattoos represent various things like hope for a new beginning shortness of life, and celebration of beauty. It's a personal decision about choosing a cherry blossom design for yourself. They remind us that life is beautiful and we should appreciate each moment like these flowers which bloom for a short period of time and leave a lasting impression. So, whether you love how they look or what they stand for, cherry blossom tattoos are a beautiful way to express yourself and remember the beauty of life's fleeting moments.
Read More about Cherry Blossom Flower Here.