Ankle Tattoos: 100+ Eye-Catching Tattoo Ideas for Your Lower Leg
Ankle Tattoos: There are lots of tattoo designs that can increase your beauty. You can get tattoos on any part of your body. In this post, we are going to show you the Best Ankle Tattoo For Men and Women. Ankle tattoos are for both men and women. The ankle is one of the body parts where small tattoo designs look beautiful. The ankle is the perfect place to get a tattoo design for those who want to represent a unique style. They are becoming more popular among women because of their eye-catching designs. From Simple floral designs to some very attractive ones, ankle tattoos have many designs available for everyone. Sometimes it can be difficult to decide which ankle tattoo is perfect for your body. For this, we've collected some of the best Ankle tattoos for women. And why should you choose them?
15 Sensational Ankle Tattoos for Women
There are many small tattoo designs for ankles like anchors, hearts, flowers, etc. Tattoos can be done on both sides of the ankle. Ankle bracelet tattoos are meant for women. Tattoos like a butterfly, anchors, hearts, stars, rose, elephant and many other designs are famous for the ankle.   Ankle tattoo designs look cute because of their tiny size. You can get any style of ankle tattoo like 3d, watercolor, tribal, etc.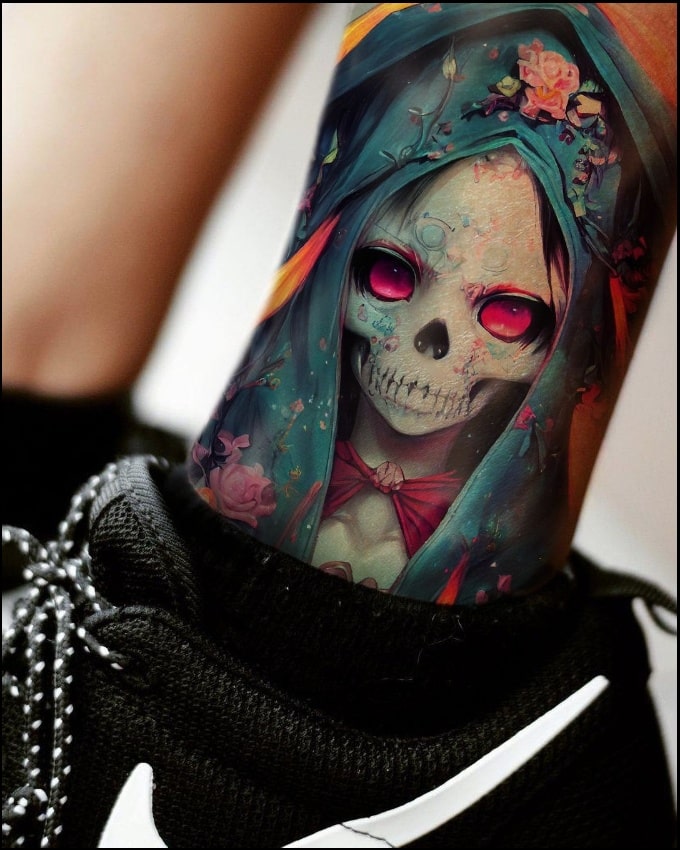 1: Small And Delicate Ankle Tattoos
Ankle tattoos are a great way to express yourself and your style. Some people want large tattoo designs but some looking for small and cute ankle tattoos. These delicate pieces look beautiful when they're visible and can be easily hidden with a sock or shoe easily. look at this beautiful jewelry-style ankle tattoo design for women.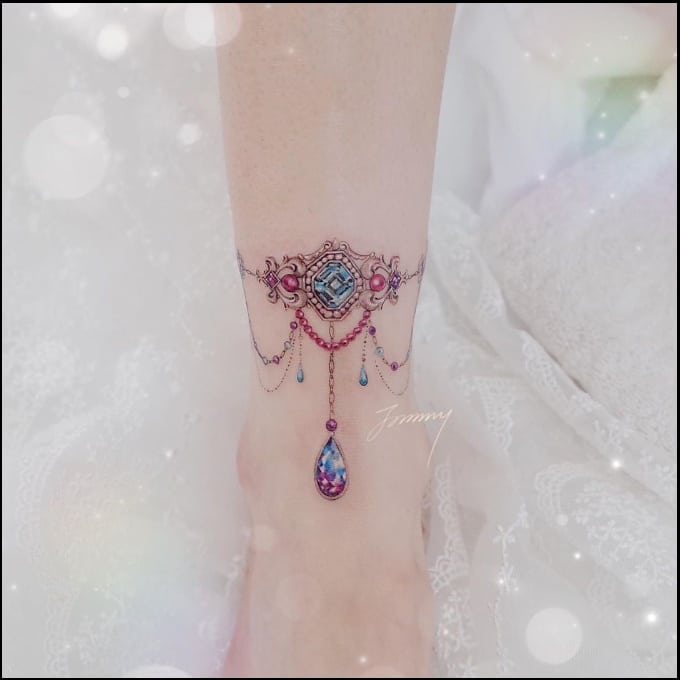 For those who want only small and meaningful tattoos, there are many options available for them like hearts, stars, flowers, animals, and butterflies. Many people also use beautiful and meaningful quotes and tattoos that carry personal meaning for them. There are even some ankle tattoo bracelets that use smaller tattoo designs to form a band around the ankle.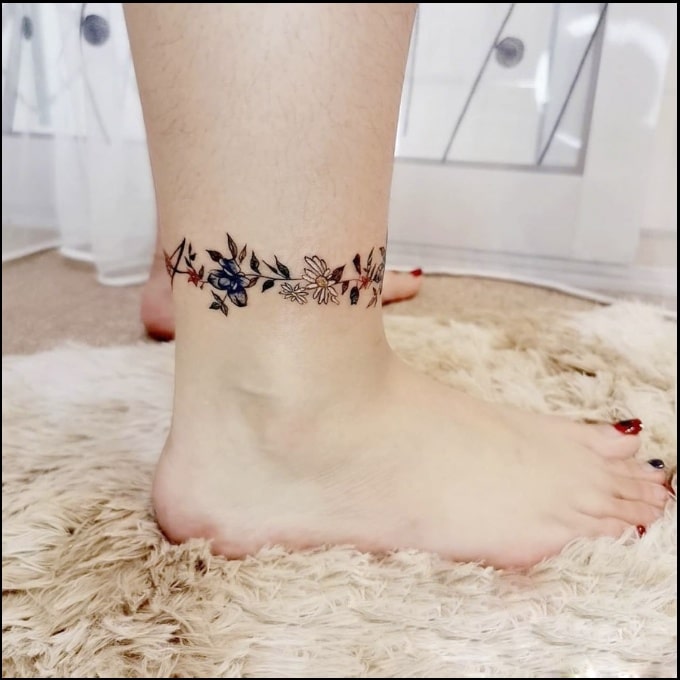 Ankle tattoos are popular among men as well as women. They can be used to create a striking contrast against larger tattoos, as well as to create a unique look. No matter what design you choose, these tiny tattoos are sure to look beautiful and eye-catching on your lower leg As shown below: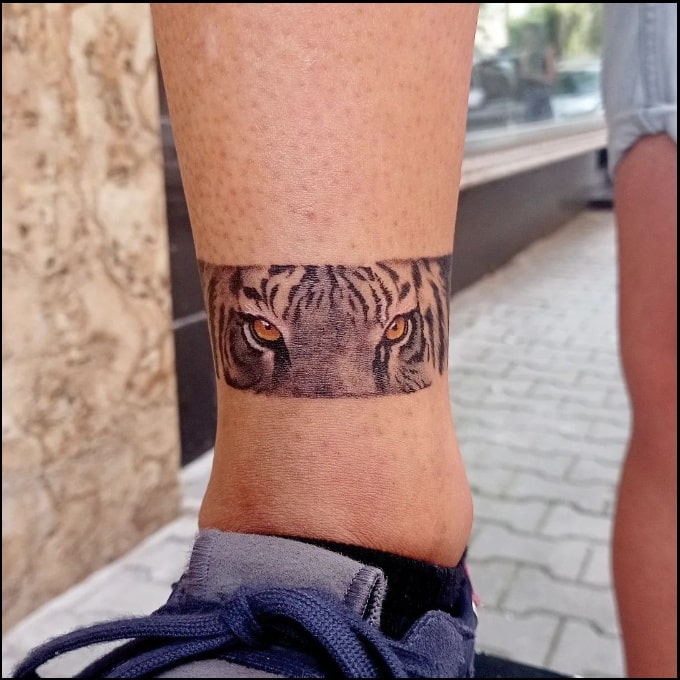 2: Quotes and meaningful sayings For Ankle
Quotes are the best option for any tattoo lover. They want some meaning on their body that represents their personality. The ankle is one of the favorite body parts to get those kinds of tattoos.  Quote tattoos can be placed on either side of the ankle, or wrapped around as an ankle bracelet. It can be a Bible verse, a poem, an inspirational phrase, or a quote from your favorite movie, these ankle tattoos add an extra layer of meaning and emotion to your personality.
Some meaningful sayings for ankle tattoos could be "Be fearless in the pursuit of what sets your soul on fire," "You are the author of your own story," or "Life is not measured by the number of breaths we take, but by the moments that take our breath away."
3: Cute animal Tattoos For Ankle
Animal ankle tattoos are a great way to add a unique style to show your love for animals and birds. These designs can be small, which makes them perfect. You can choose anything from birds and cats to tigers and foxes, and even snakes or spiders. Men can also rock this type of tattoo – a small animal on the ankle can look quite handsome. take a look at the image shown below: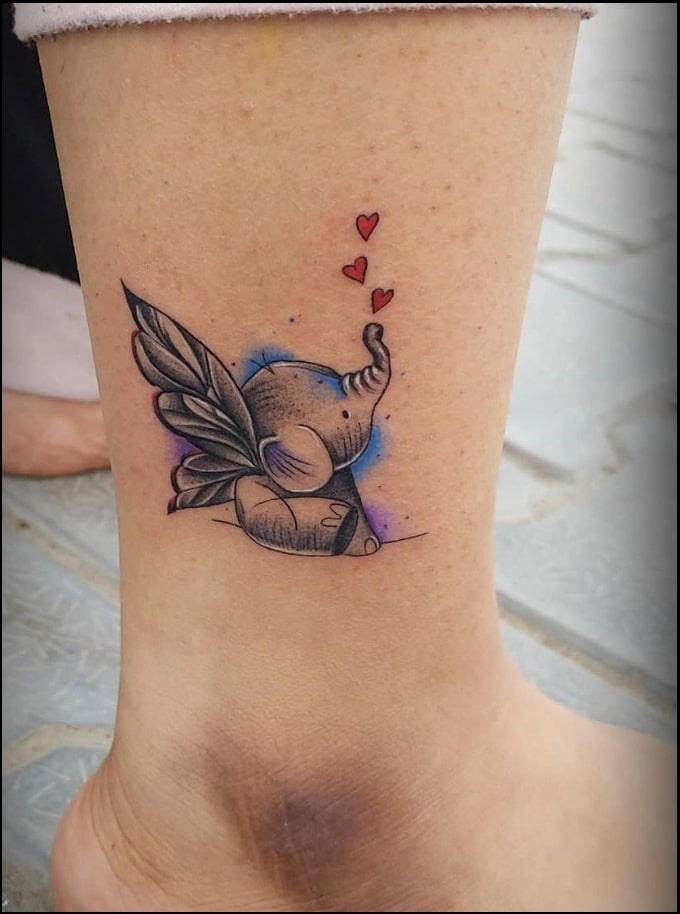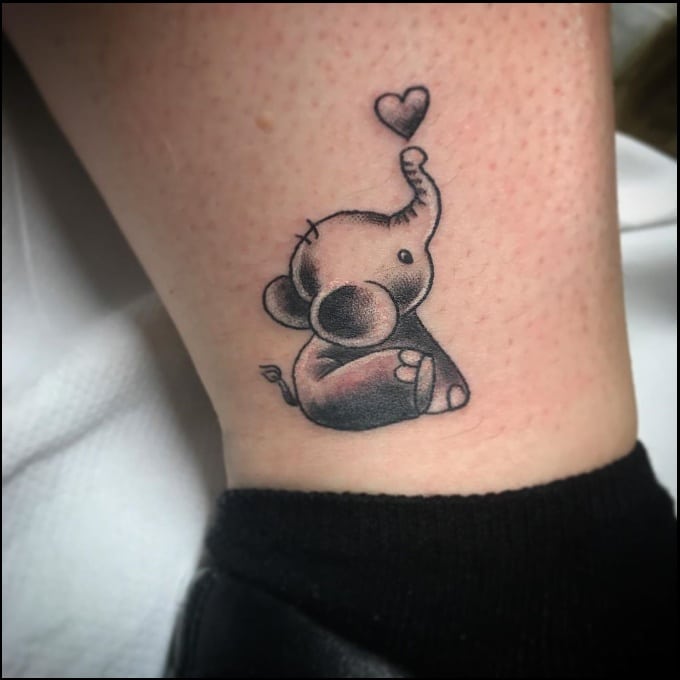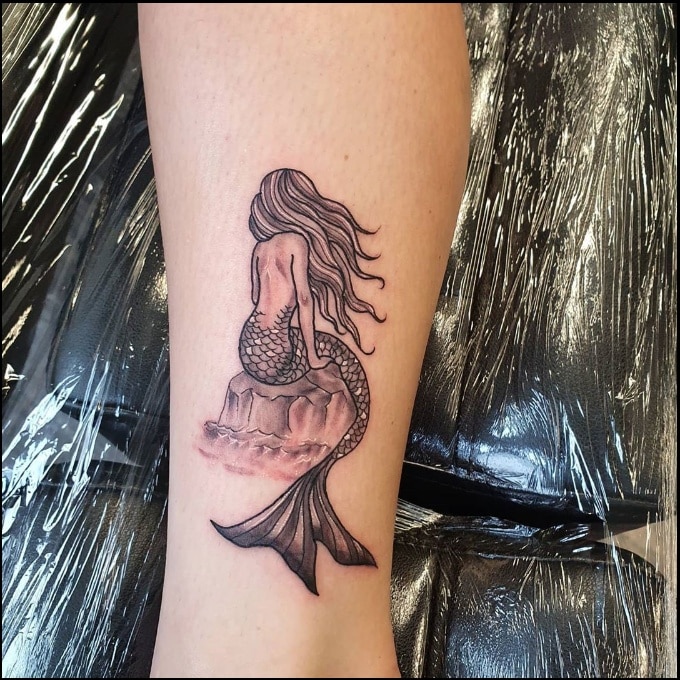 No matter what kind of animal you choose, adding a cute and fun animal tattoo to your ankle is a great way to express your personality. There can be a lot of animal and bird tattoos available for your ankle tattoos. Take a look at this Jellyfish tattoo design on the ankle for women. Which is a unique tattoo ideas for those who want something different tattoo style for their body.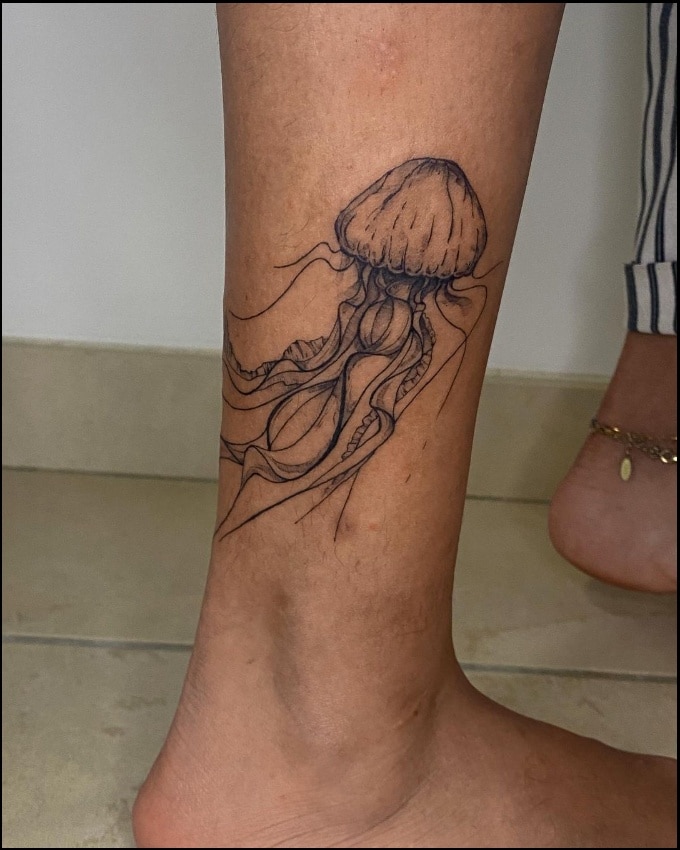 4: Tribal Ankle Tattoos
Tribal ankle tattoos are one of the most popular designs for men and women. Tribal tattoos are ancient tattoos that have been around for centuries, and they can be seen as a way to honor tradition and culture. They can also be a symbol of strength and courage, making them an excellent choice for those looking to make a statement with their ink.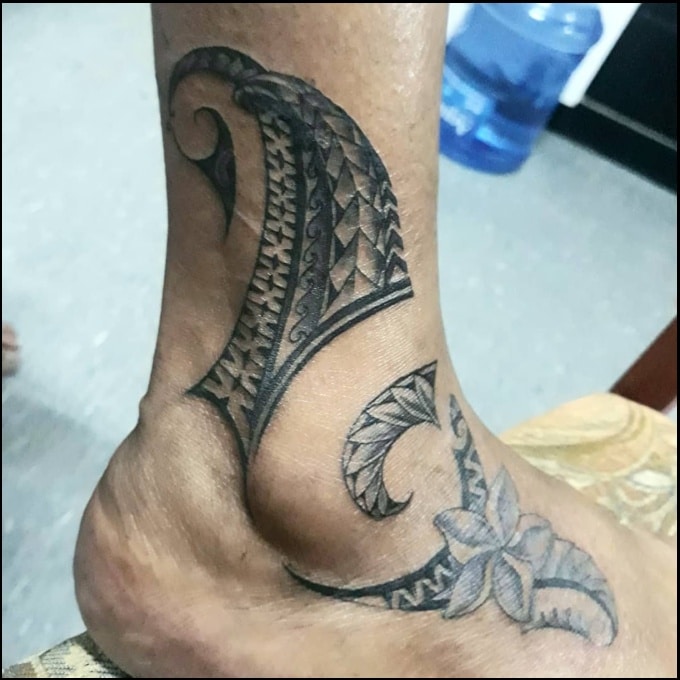 5: Floral Ankle Tattoos
Floral Tattoos: When we talk about ankle tattoos, Floral ankle tattoos are the best choice for females. An ankle tattoo bracelet with delicate flowers like roses or daisies and many more designs to decorate with like birds and quotes.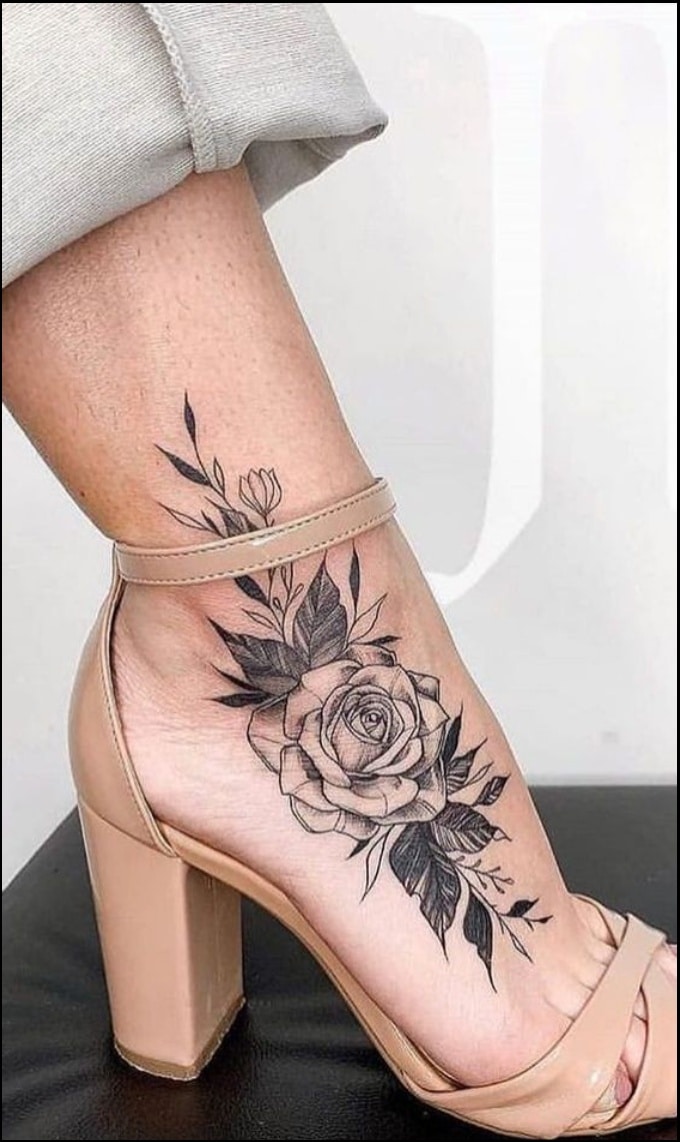 Floral tattoos can do in many sizes depending upon the wearer who wants to give a bold statement or add a unique touch to their look. Whether you want something detailed and colorful or small and subtle, a floral ankle tattoo is sure to be eye-catching. you can see many more floral ankle tattoos in this article.
6: Hearts And Love Ankle Tattoos
Hearts and love are popular tattoo ideas when it comes to ankle tattoos for both men and women. A simple heart shape can make a beautiful statement, or you could go for a more detailed design with a heart surrounded by birds or flowers. look at this simple but cute heart tattoo design for the ankle.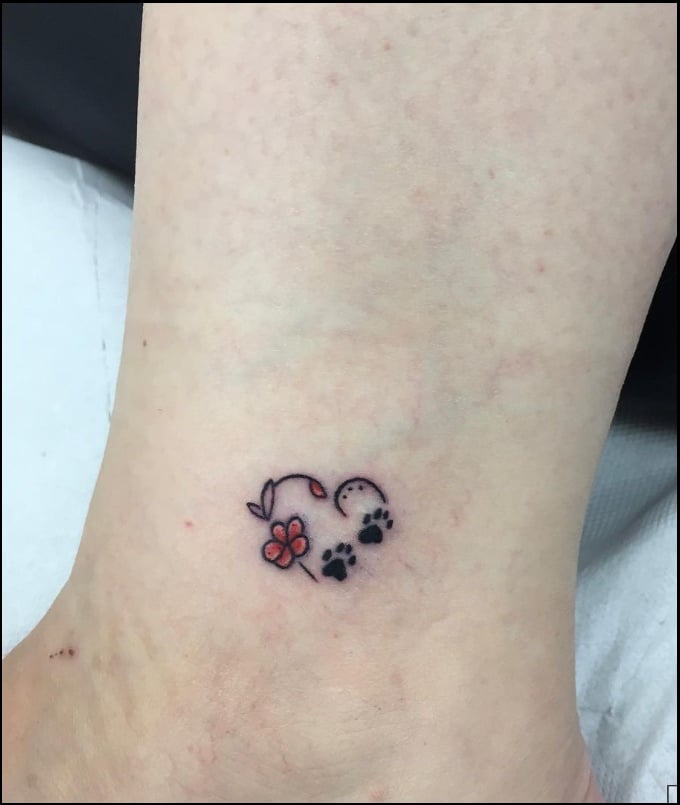 7: Butterfly Ankle Tattoos
Butterfly ankle tattoos are the most popular choice for women. The butterfly is a symbol of femininity and rebirth, which makes them a meaningful choice. Butterfly tattoos can be designed with many things like floral, and other feminine symbols. as seen below.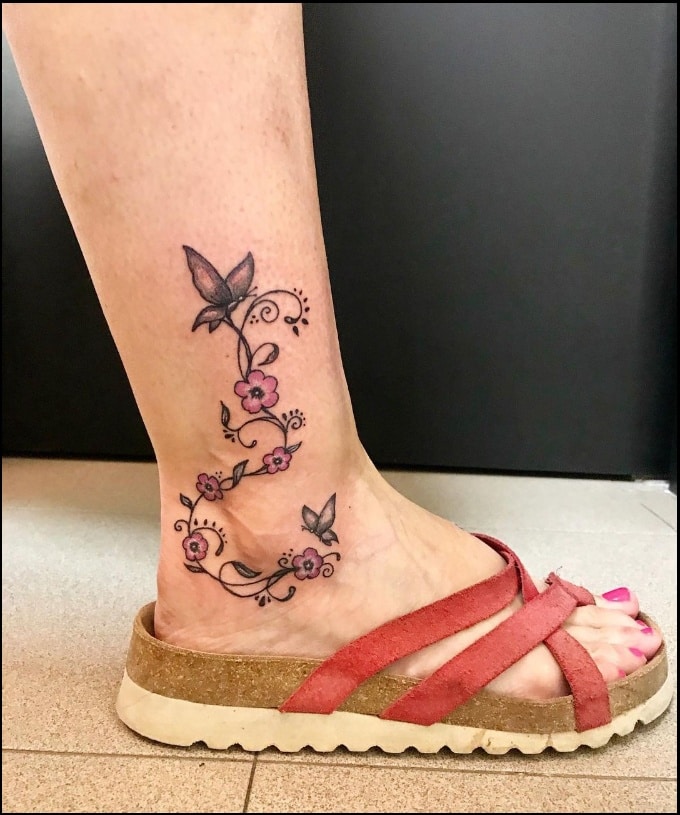 You can customize your butterfly tattoo with beautiful colors, details, and even 3D effects to make it uniquely yours. Whether you want a small, delicate design or something more vibrant and eye-catching, a butterfly ankle tattoo is sure to be an excellent choice.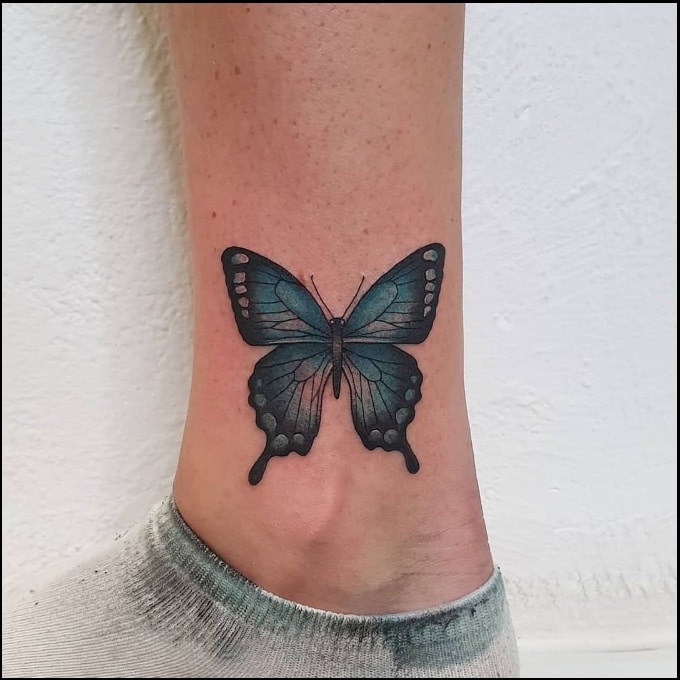 8: Dragonfly Ankle Tattoos
Dragonfly ankle tattoos are a popular choice among both men and women. These graceful creatures symbolize transformation, adaptability, and progress, making them perfect for those looking to express something meaningful with their ink.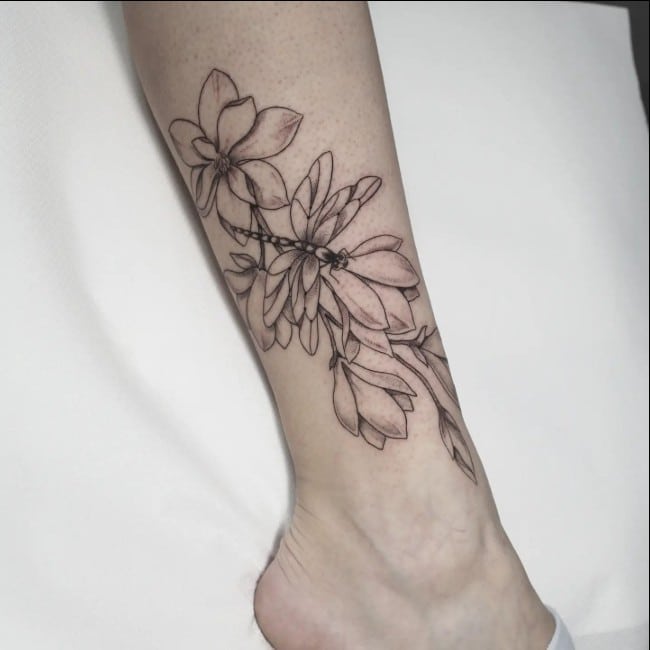 9: Sun, Moon, and Stars For Ankle tattoos
Ankle tattoos featuring the sun, moon, and stars can be a great way to express your love for the night sky. These tattoos look great on both men and women, and can even be used to create a unique ankle tattoo design.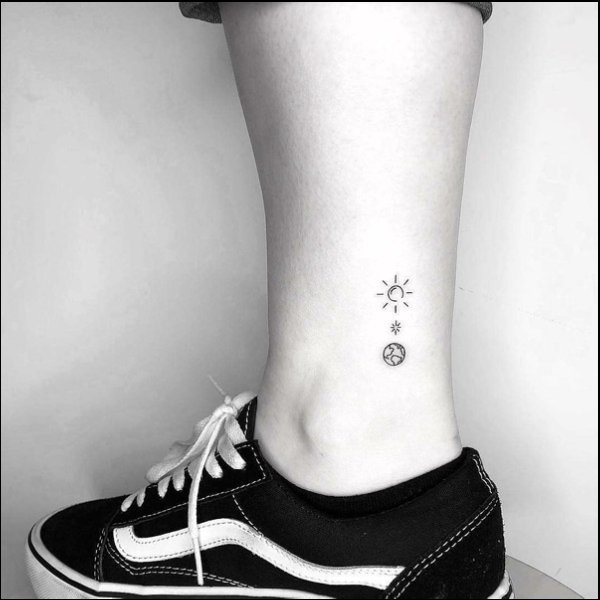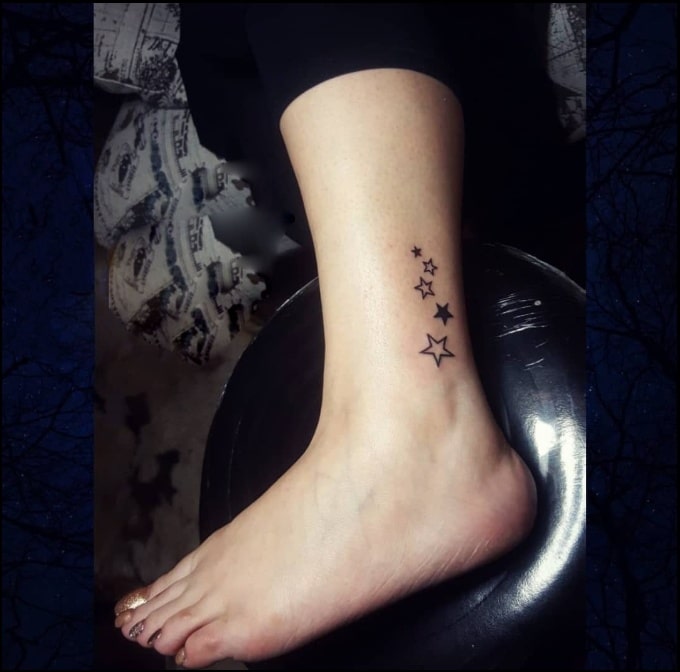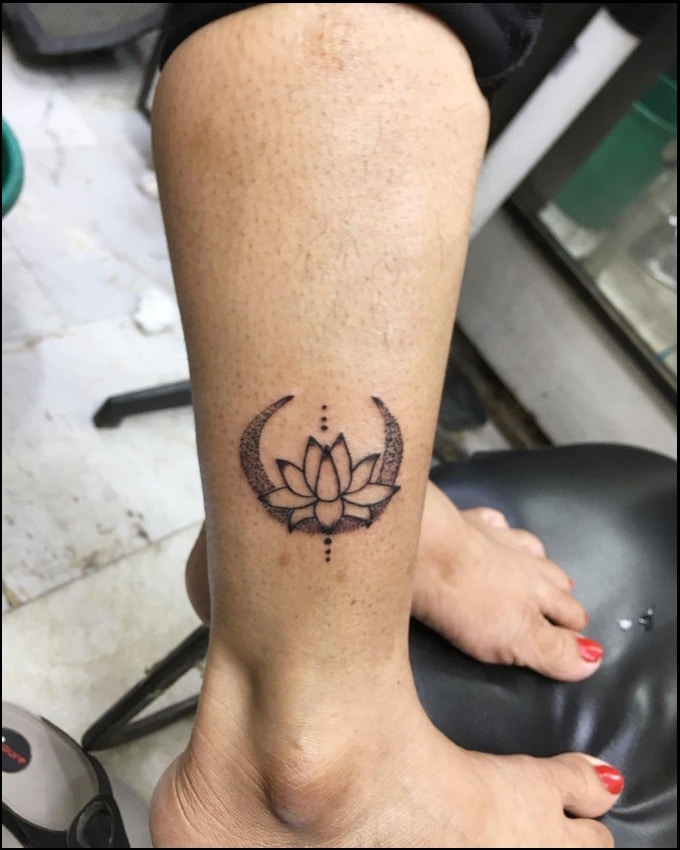 10: Anchor Ankle Tattoos
Anchor ankle tattoos are a classic design for both men and women. Anchors have long been a symbol of strength and stability, which makes them a great choice for an ankle. An anchor ankle tattoo can be small or large. For men, a traditional black and grey anchor ankle tattoo is a popular choice. For a more feminine look, you can opt for softer colors like pink and blue, or even add elements like flowers or stars.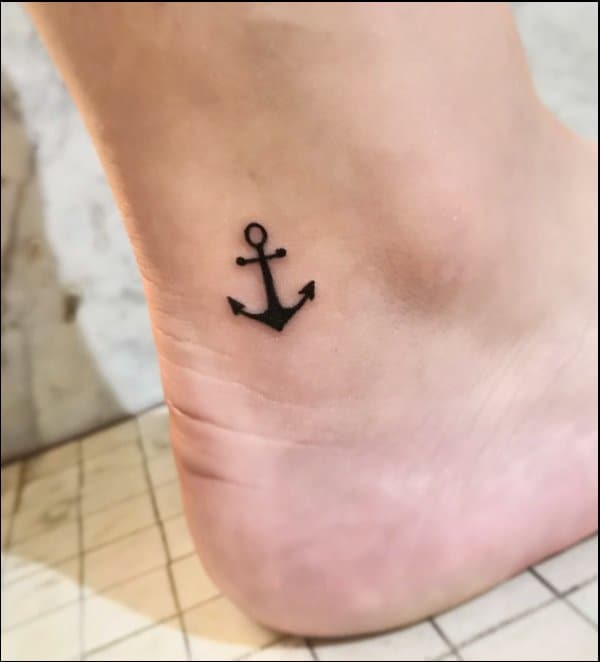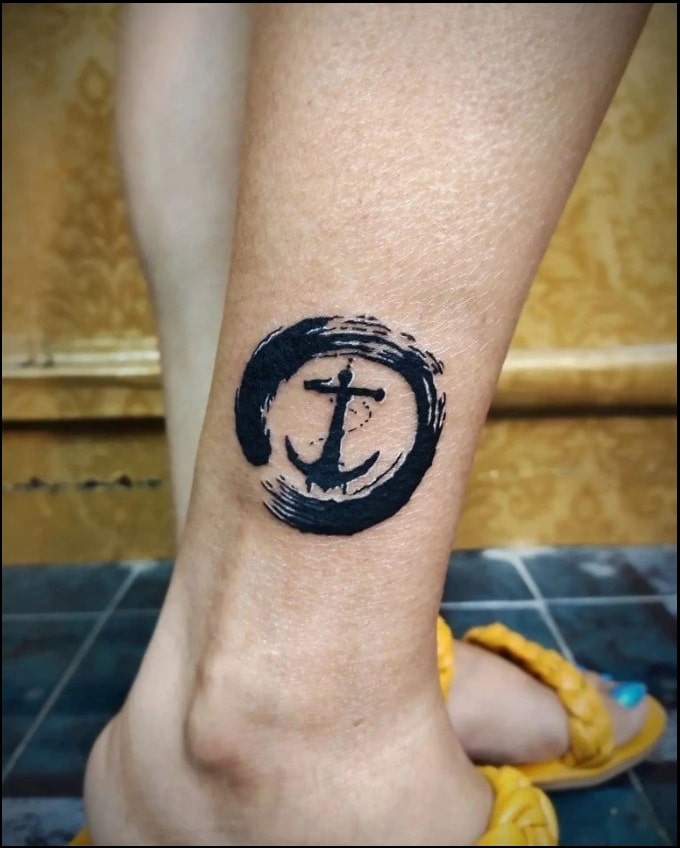 11: Feather Ankle Tattoos
Feather tattoo designs are the popular tattoo designs for ankle tattoos. Feather tattoos are really eye-catching and they have some beautiful meanings as well. Feather tattoos represent freedom and spirituality.  If you're looking for something more modern, try a feather bracelet tattoo design with some cool tattoos like flowers, crosses, love, hearts, and birds & butterfly also.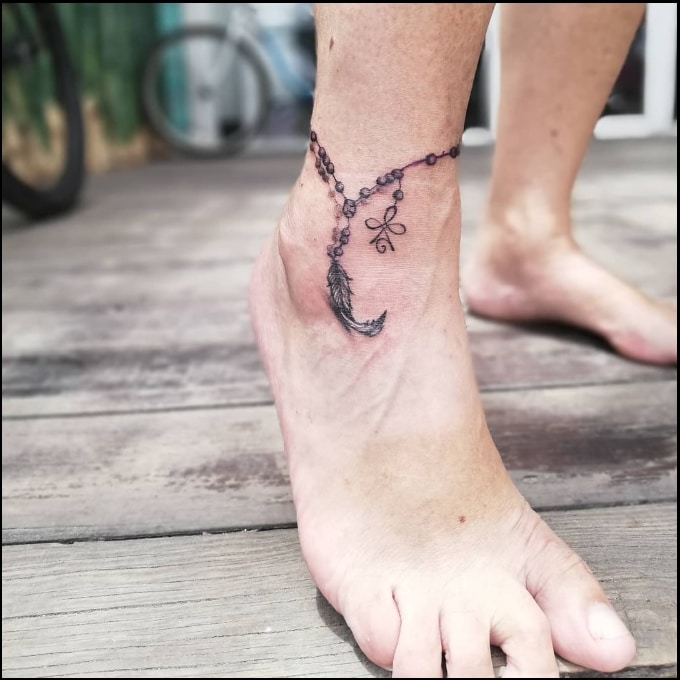 12: Music Note Ankle Tattoos
Music Tattoos: Music note ankle tattoos are so popular among both men and women. Whether you are a musician or just a music fan. Music ankle tattoos are a perfect example to show your love and passion for music.
13: Arrow Ankle Tattoo Designs
Arrow ankle tattoos are a popular choice for both men and women, and which has a beautiful meaning. Arrow tattoos represent direction and movement. An arrow tattoo can represent different things to each individual – some see it as a reminder to stay on course, while others find it to be a representation of protection.
14: Cross Tattoos For Ankle
Cross Tattoos:  Cross ankle tattoos can be a simple outline of the cross or they can be detailed with some cool designs like anchors and hearts. The placement of the cross is on the front. For those looking for something more subtle, an ankle tattoo bracelet with a small cross charm can be a great way to express your faith. Men often opt for larger crosses with thicker lines for their ankle tattoos, as this symbolizes strength and courage.
15: Lotus Ankle Tattoos
Lotus Tattoos: Lotus ankle tattoos are also popular tattoo designs for women who want tattoos on their ankles. The lotus flower is a symbol of purity, enlightenment, and rebirth. It is said that the lotus flower represents someone who has gone through challenges in life and emerged stronger and more enlightened. A lotus ankle tattoo is a great way to show off your strength and determination.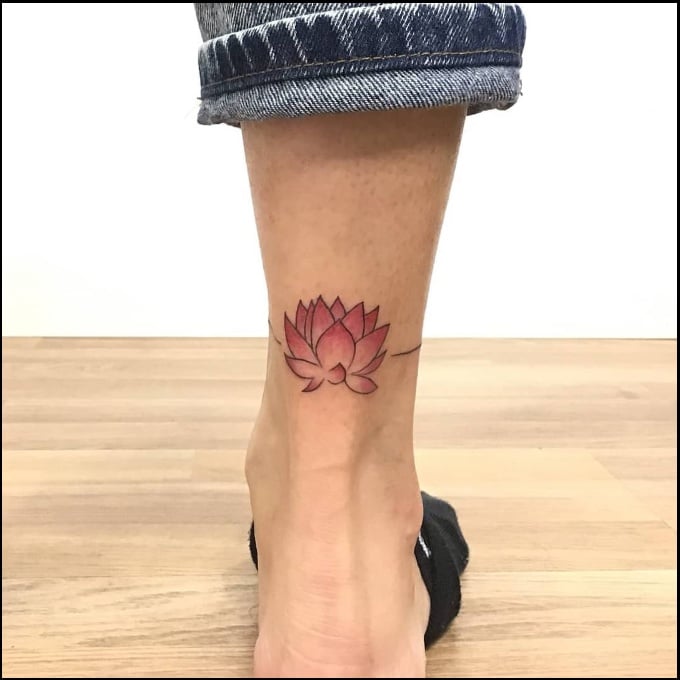 Ankle Tattoo Gallery:
Here we have the best 100+ Ankle tattoo designs and ideas for your next tattoo. Please check them out and share them with others who need them.
Rose flower Ankle tattoos are the best ideas for women. It looks pretty cool on the ankle.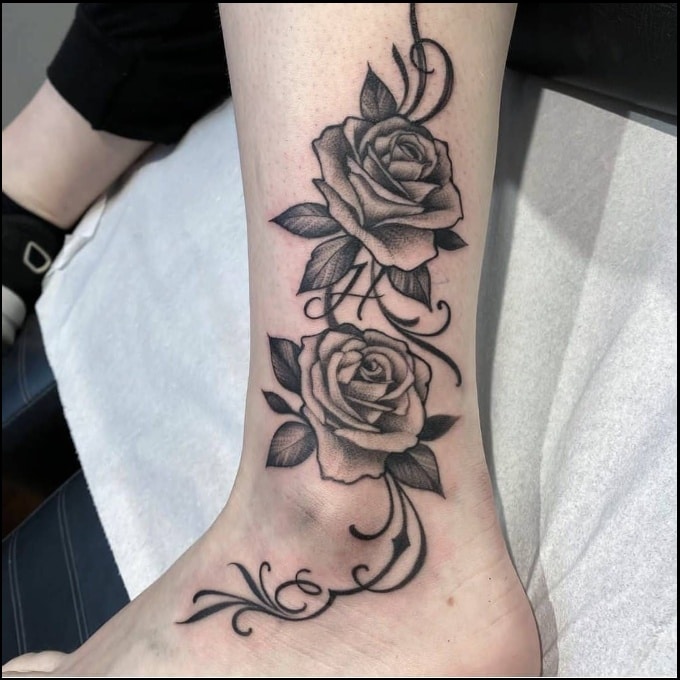 ---
Small flower tattoos for women looking cute.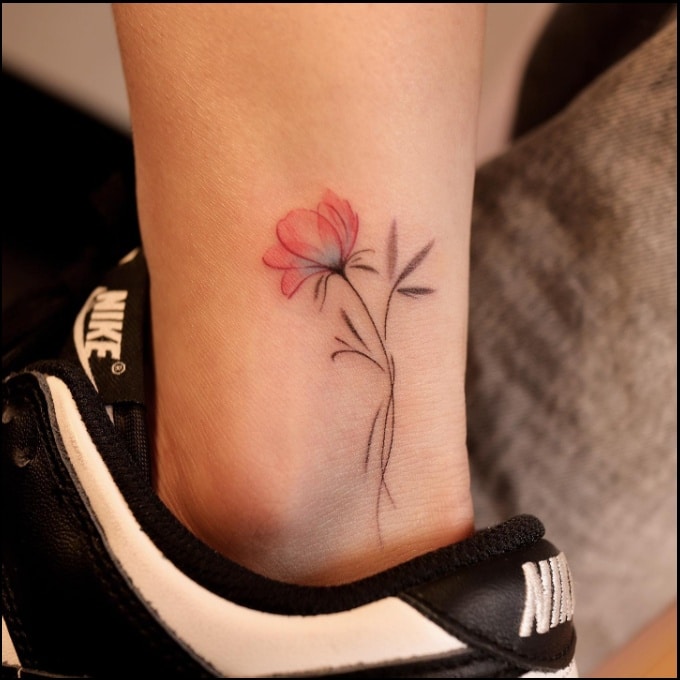 ---
Music bracelet tattoos are very famous tattoo designs for men and women, so this design is meant for both who love music.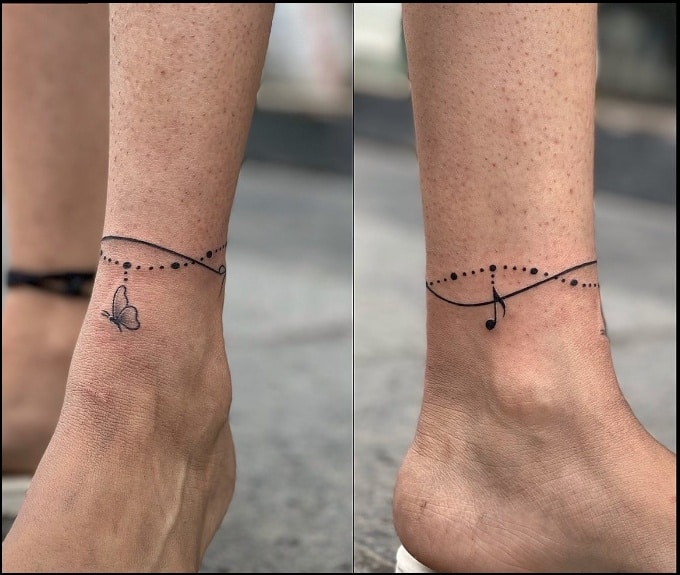 ---
Beautiful simple & small fish tattoo design on the inner Ankle.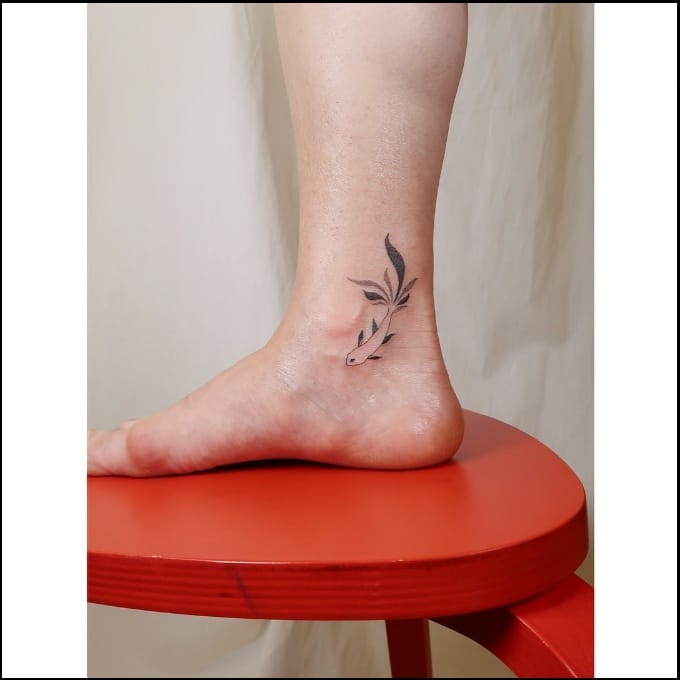 ---
Small wave tattoos are the best designs for women's ankles. Find out more about wave meaning in art here.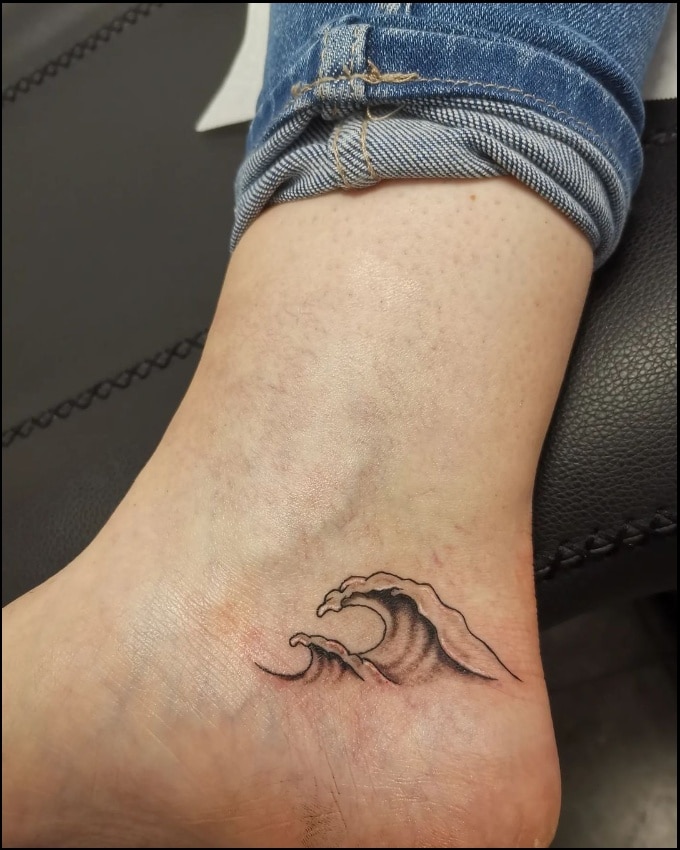 ---
Snowflake tattoo design.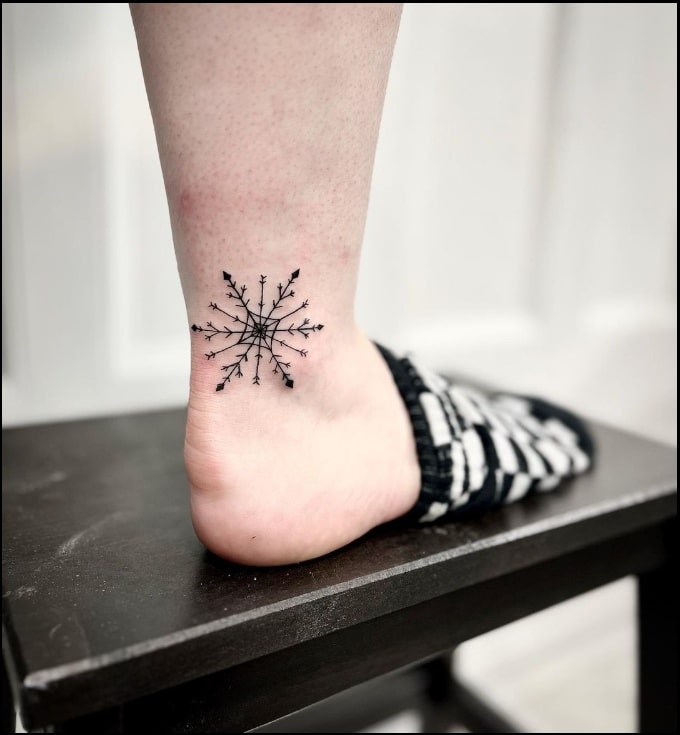 ---
Simple cute girly Ankle tattoo designs are also famous designs for girls.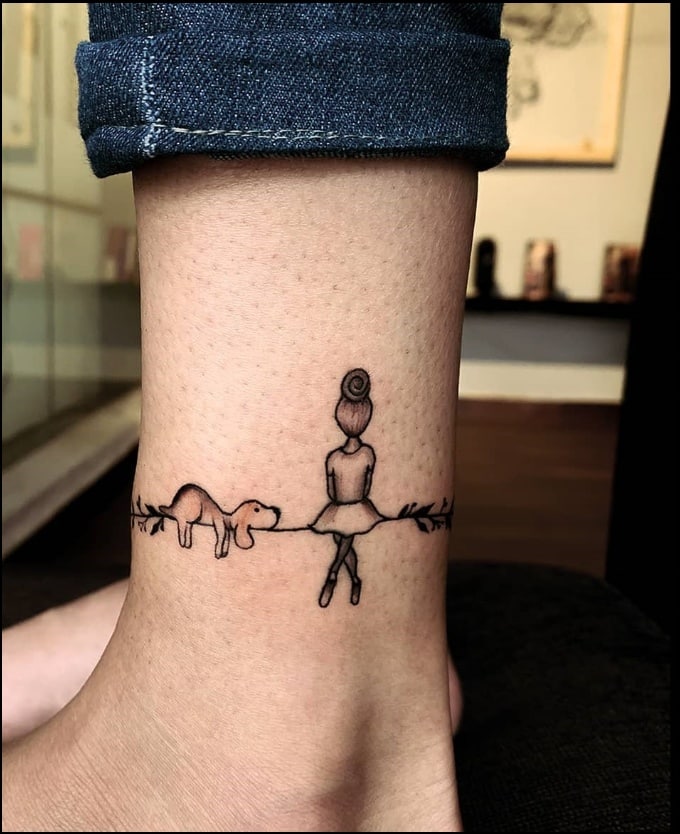 ---
The wave bracelet tattoo design on the ankle looks beautiful for girls.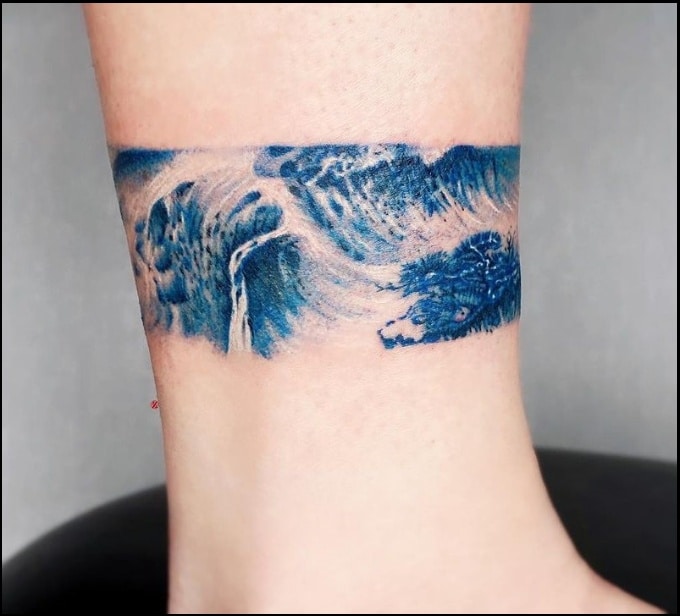 ---
A small lock and key bracelet tattoo design for women.
---
The small bird's tattoo design is unique for the Ankle.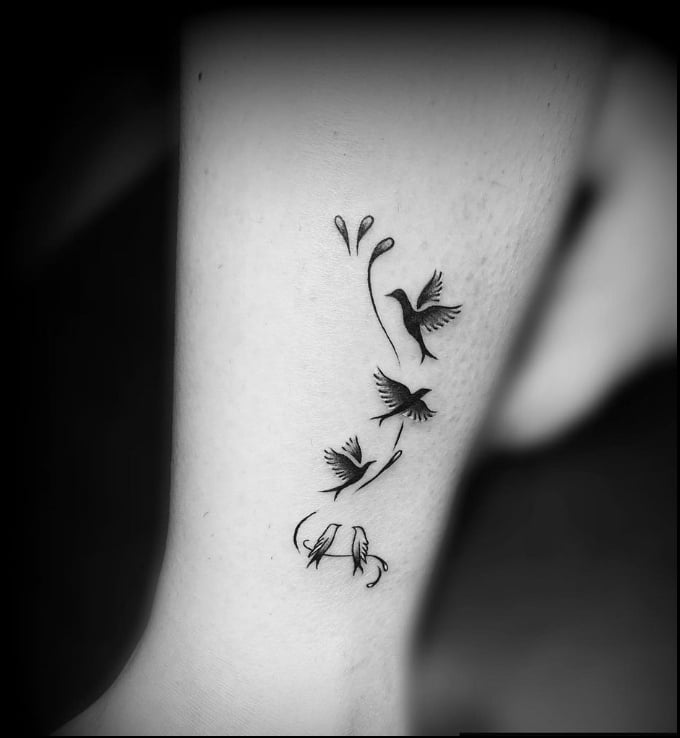 ---
3d ankle tattoos bracelet design for women.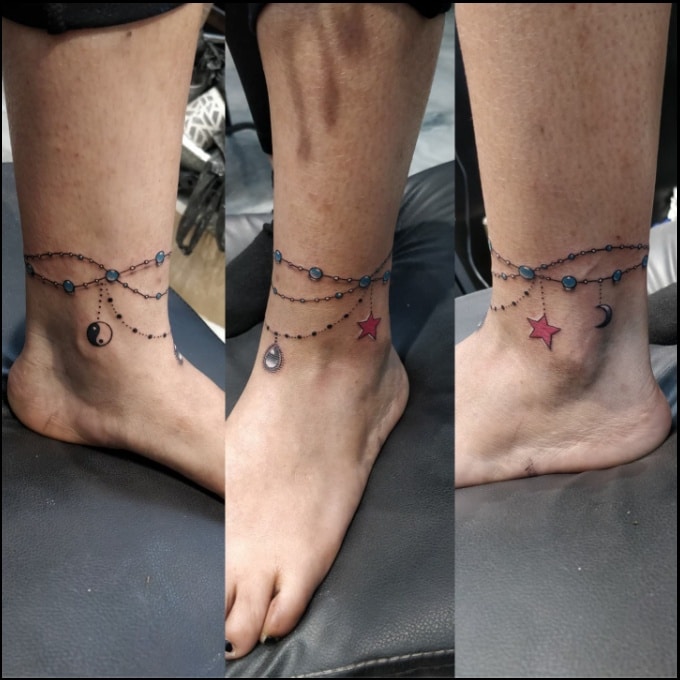 ---
 Dandelion flower tattoo for the ankle.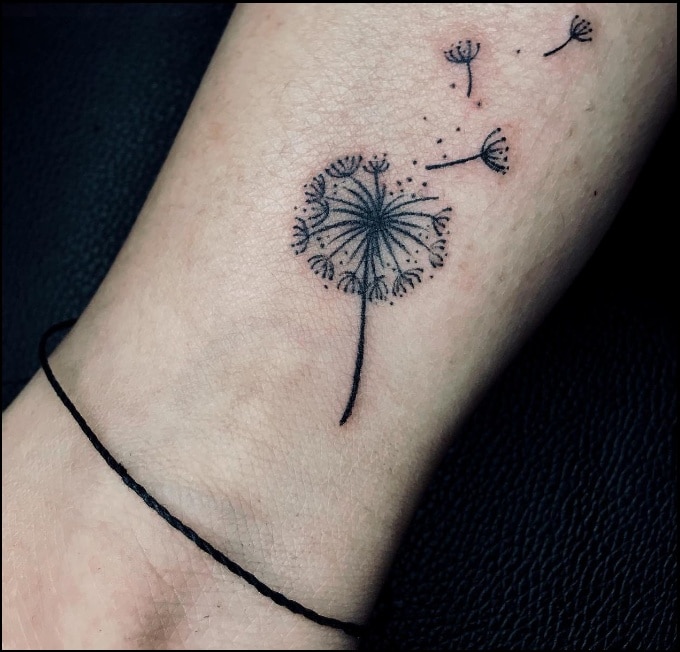 ---
Small flying bird tattoos.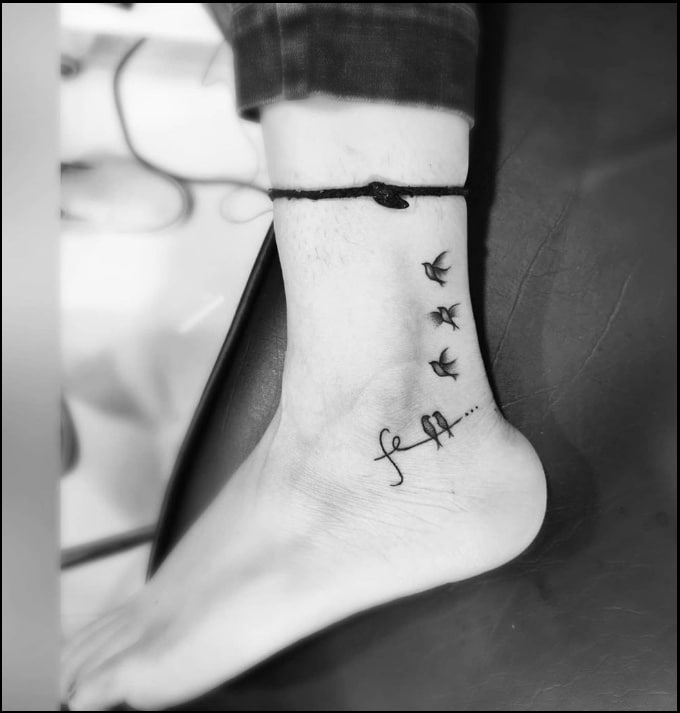 ---
Beautiful sun-flower bracelet tattoo design.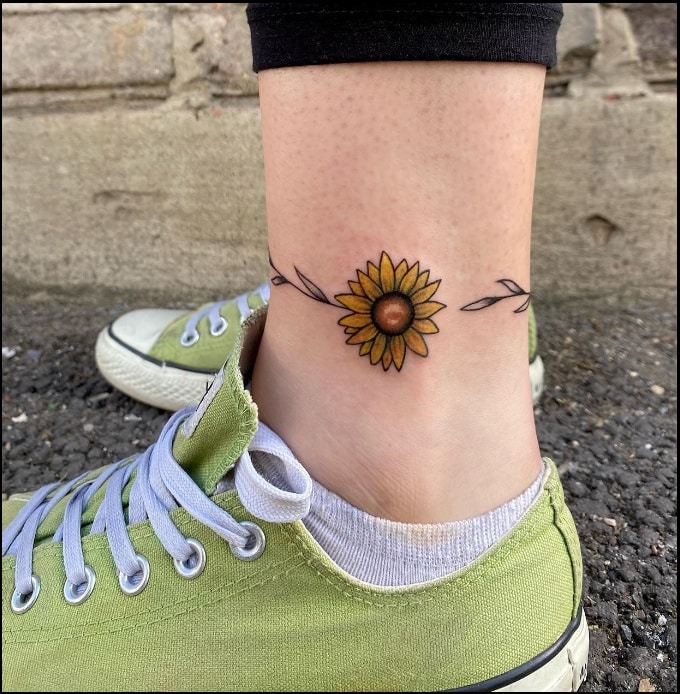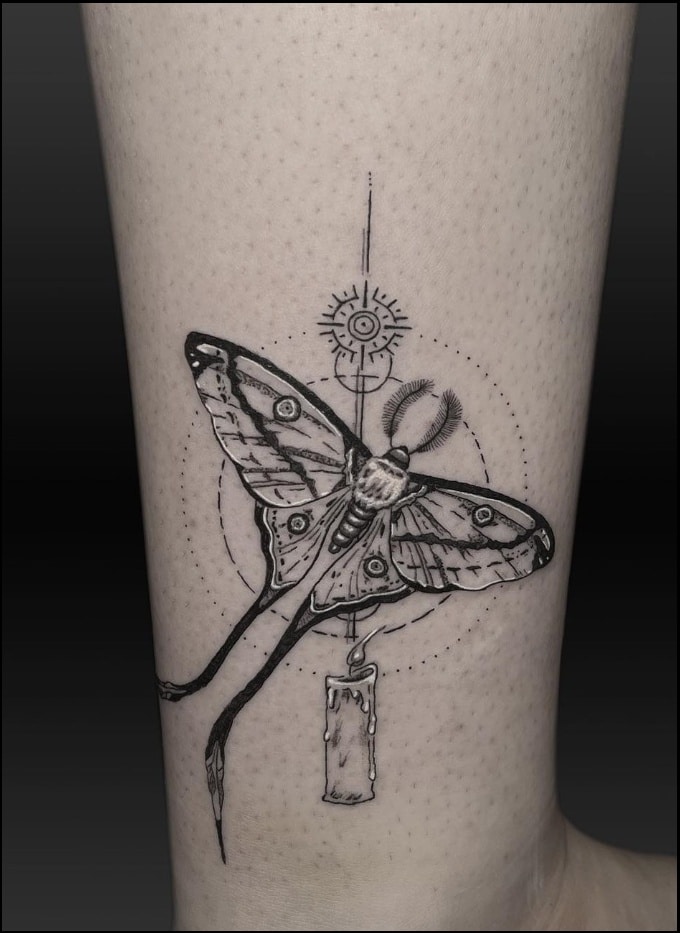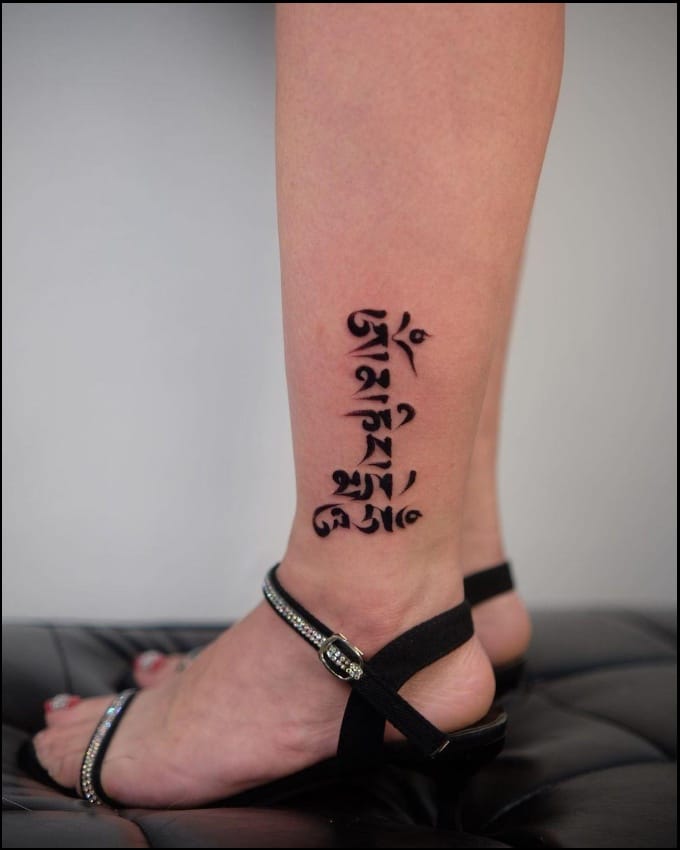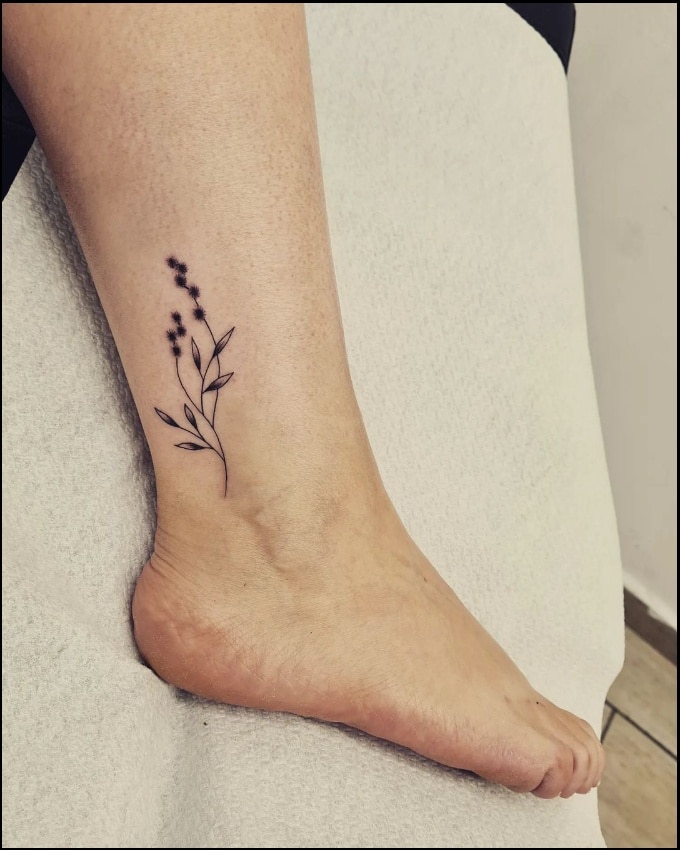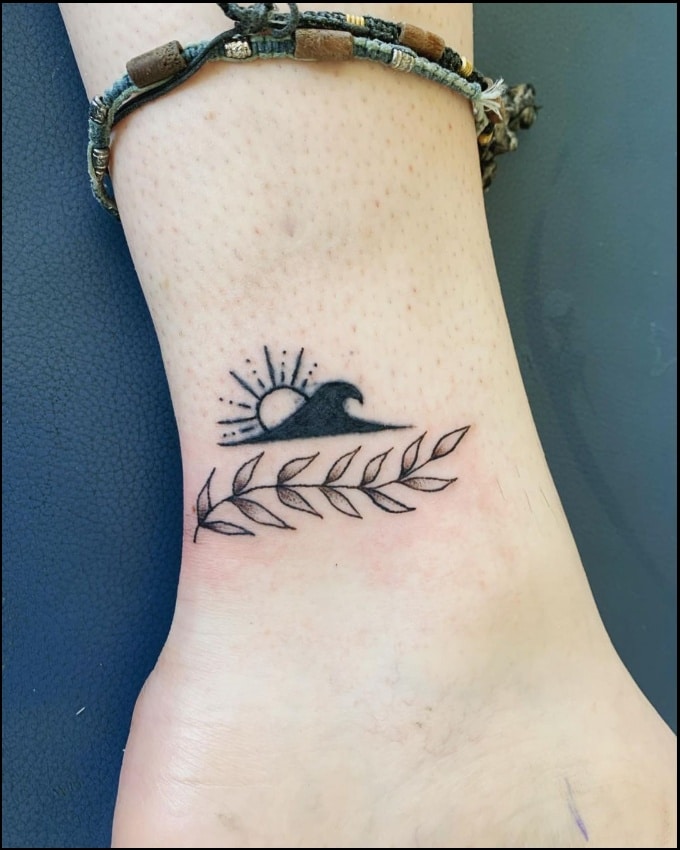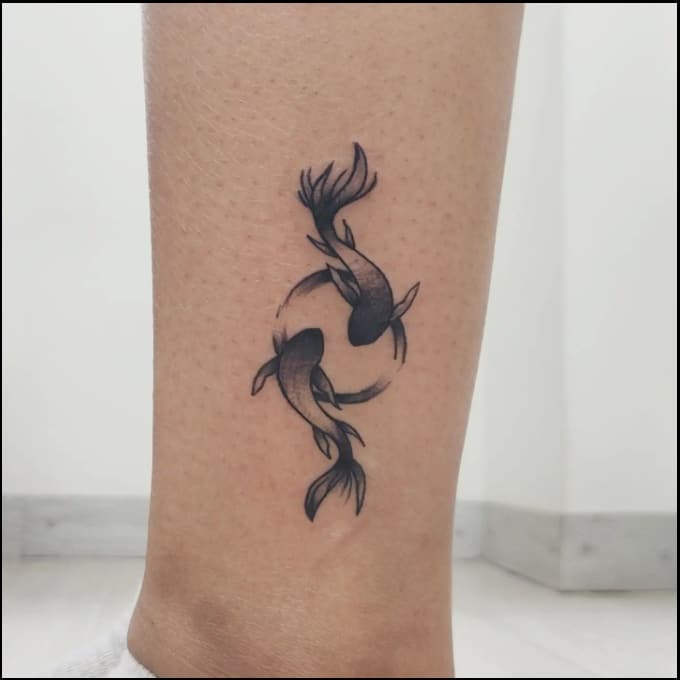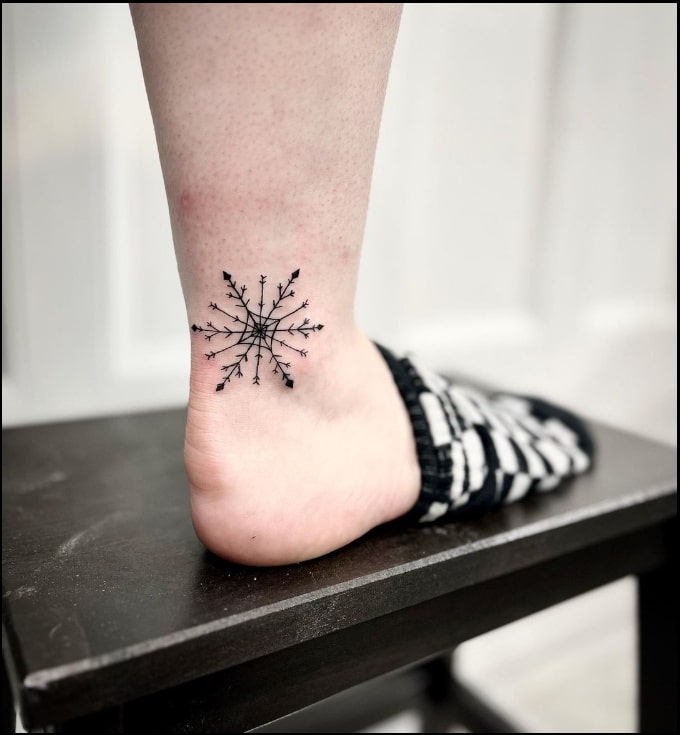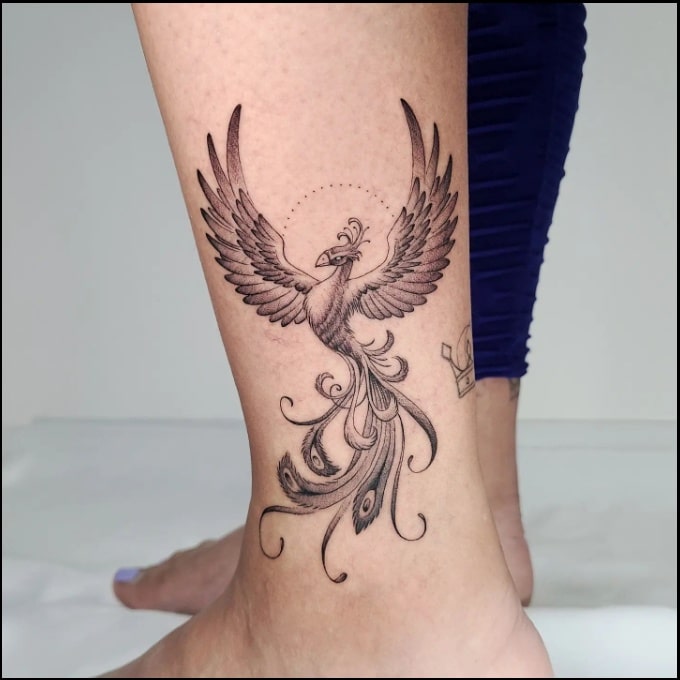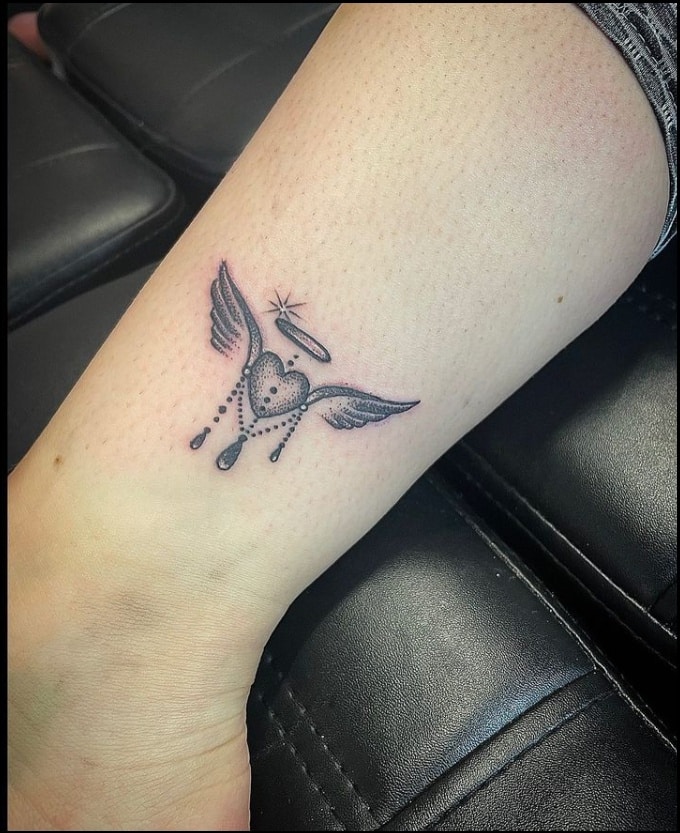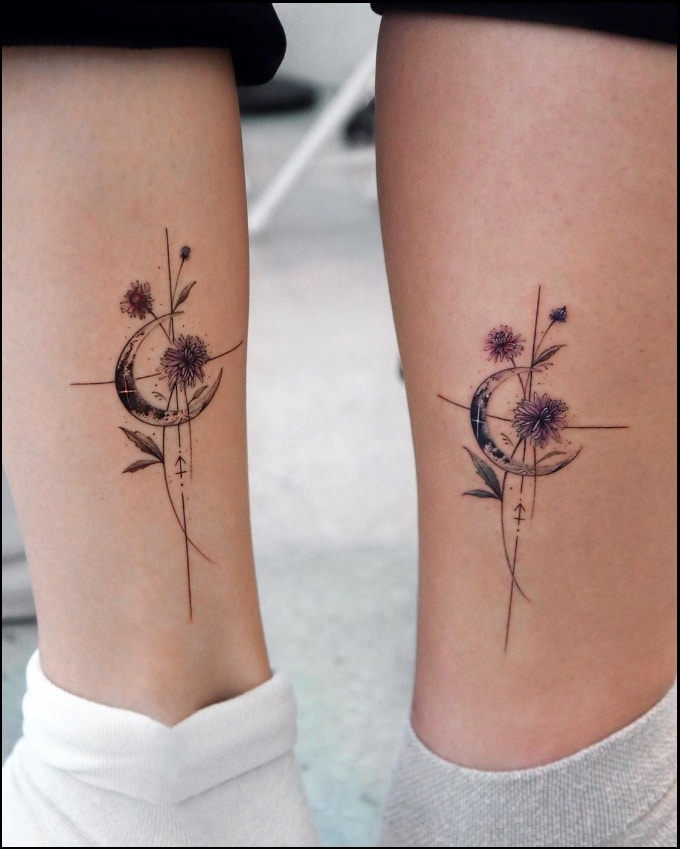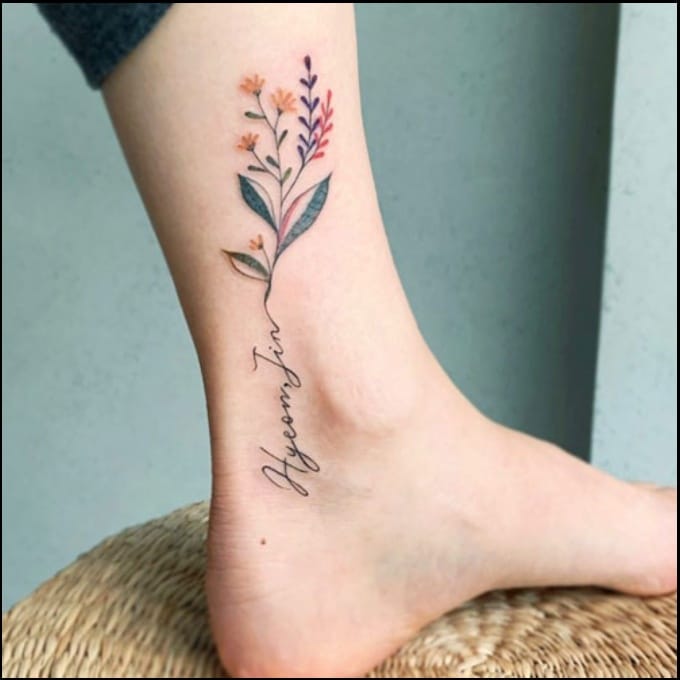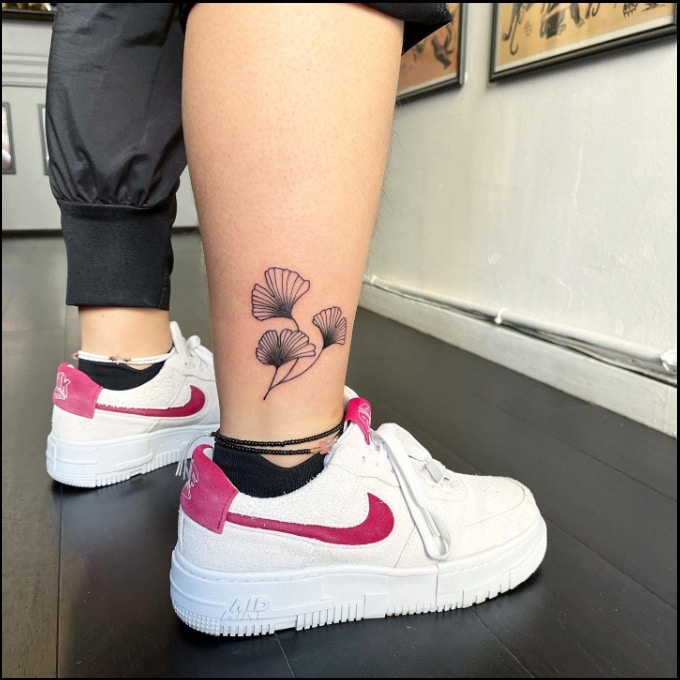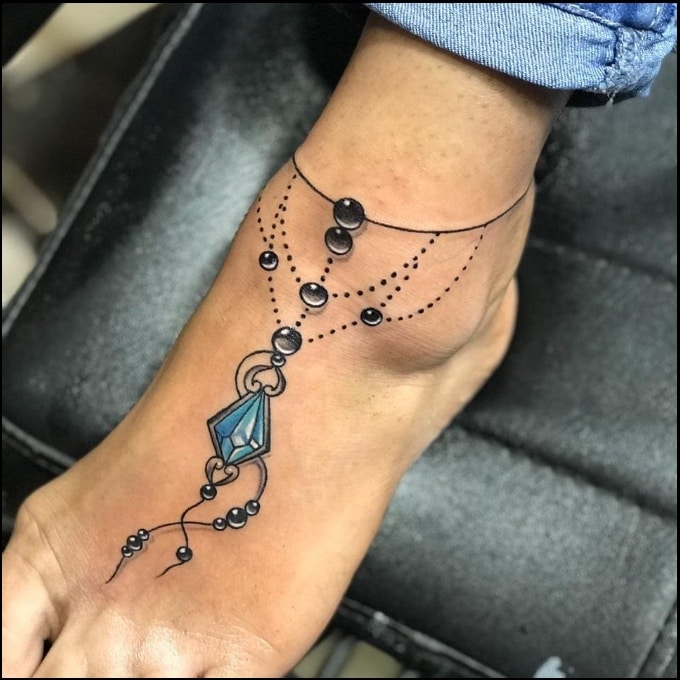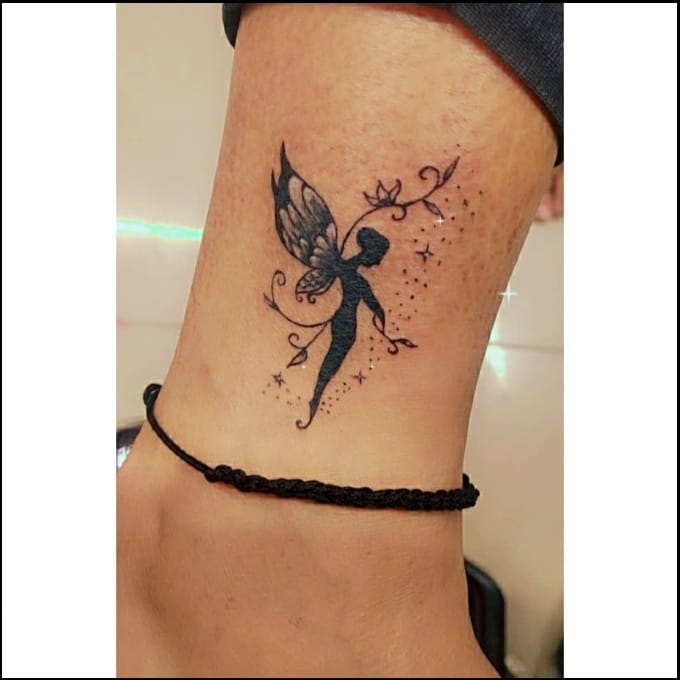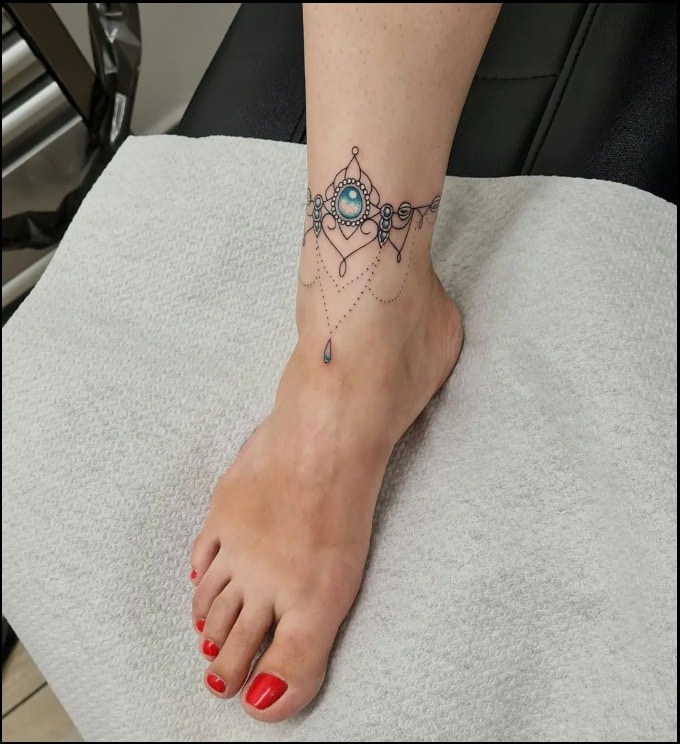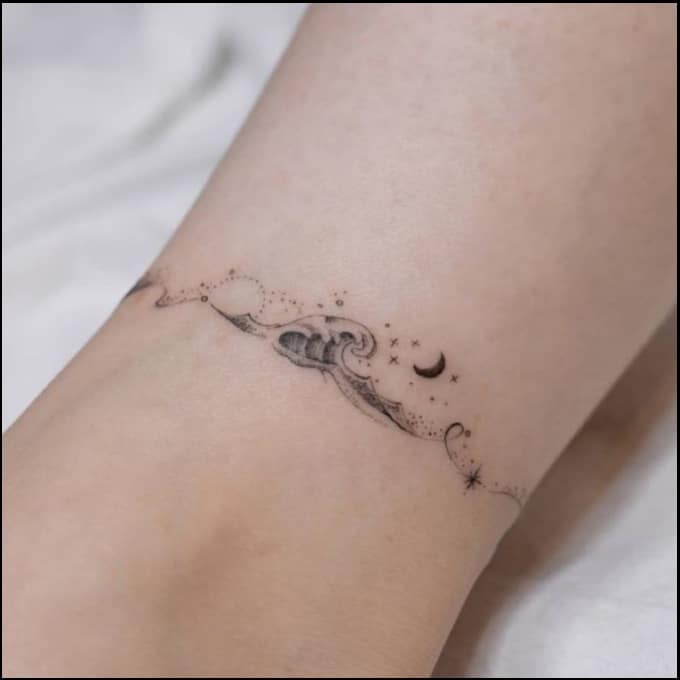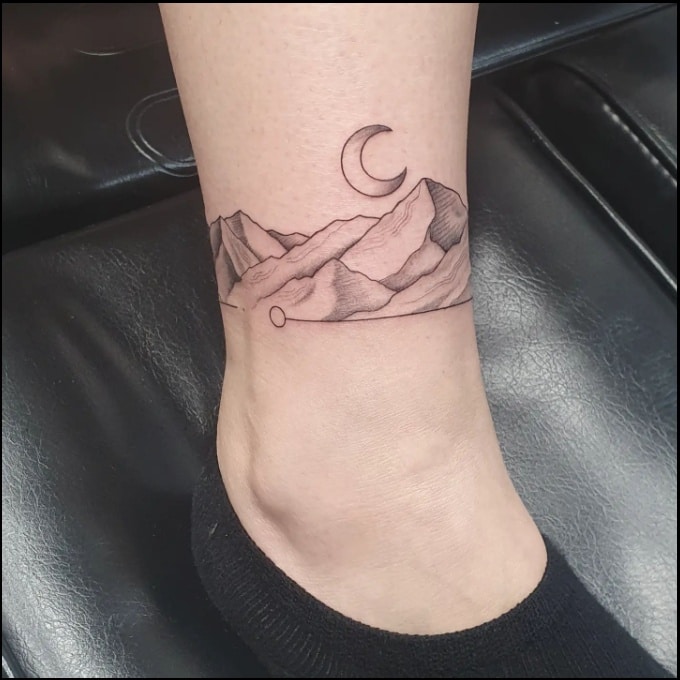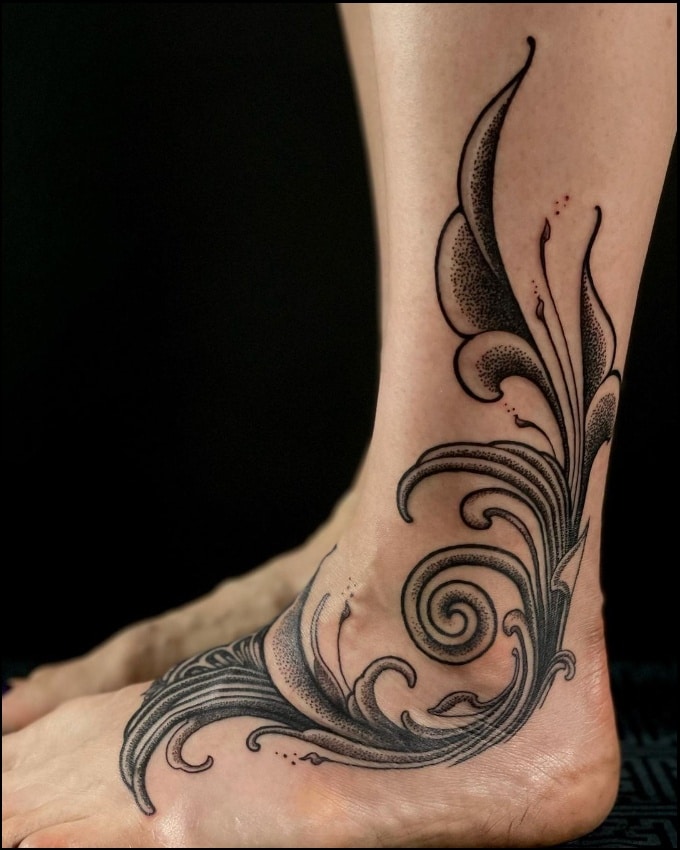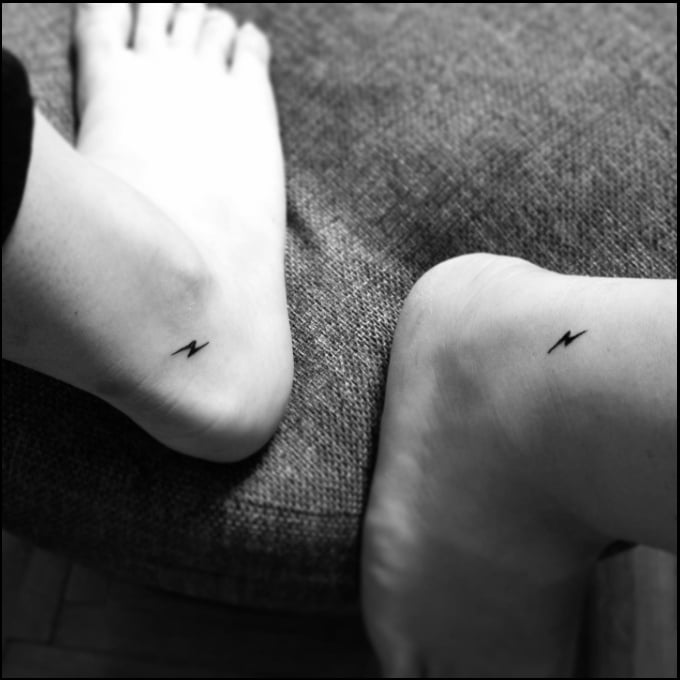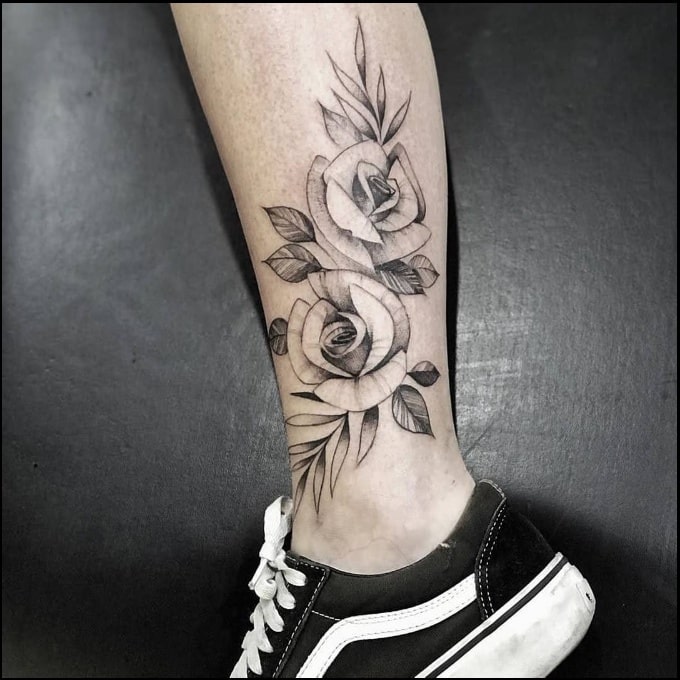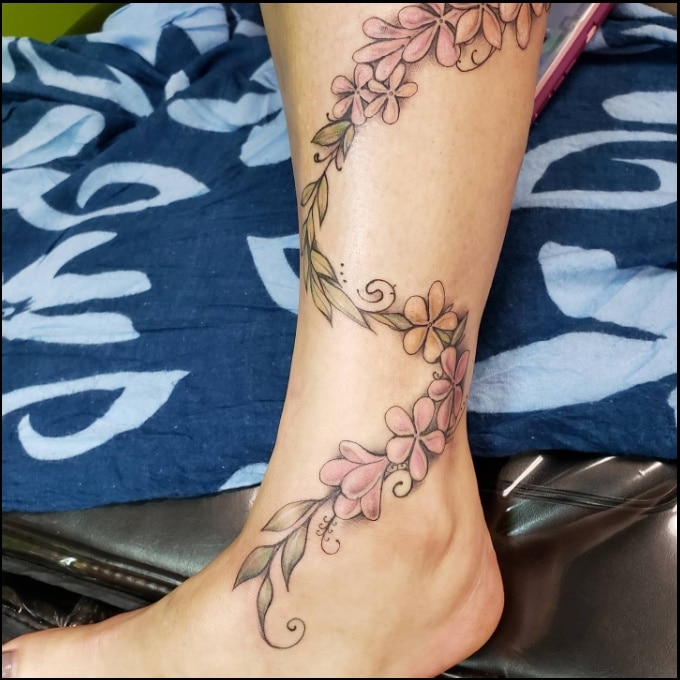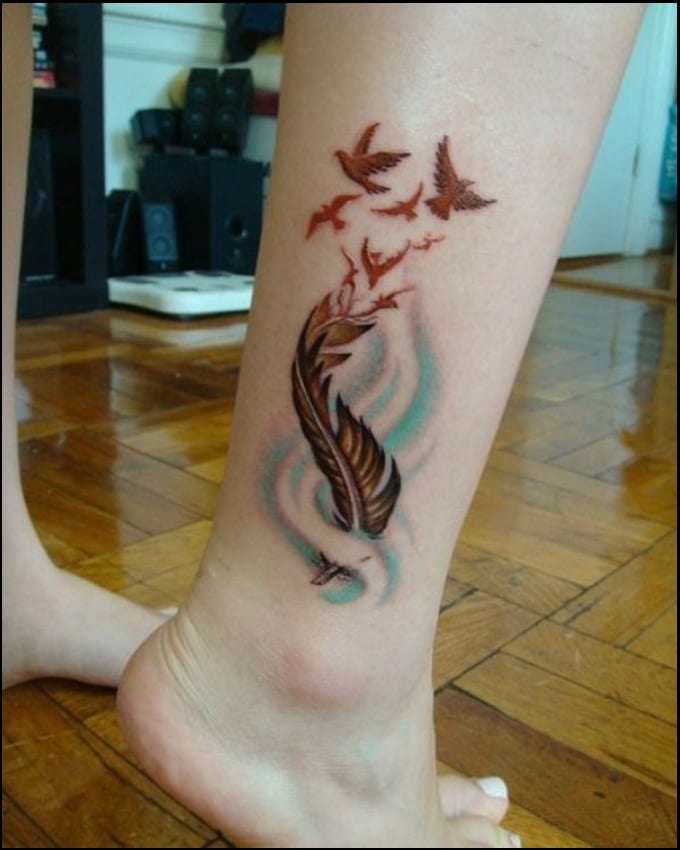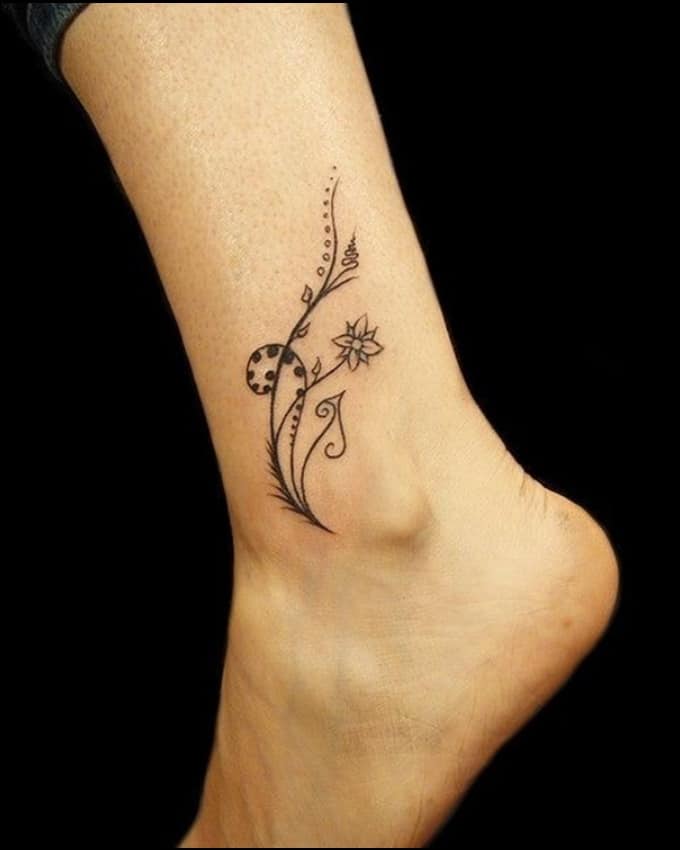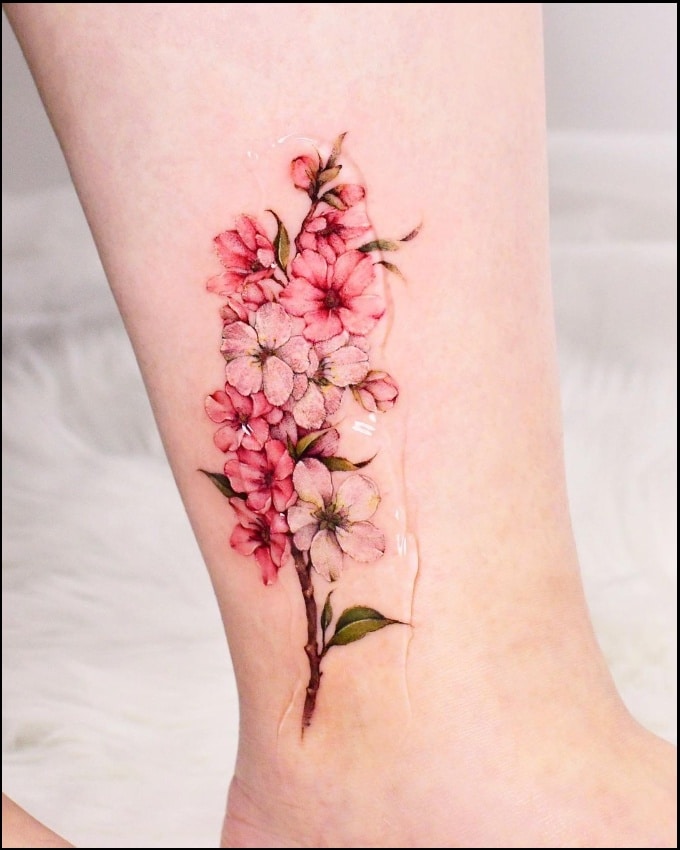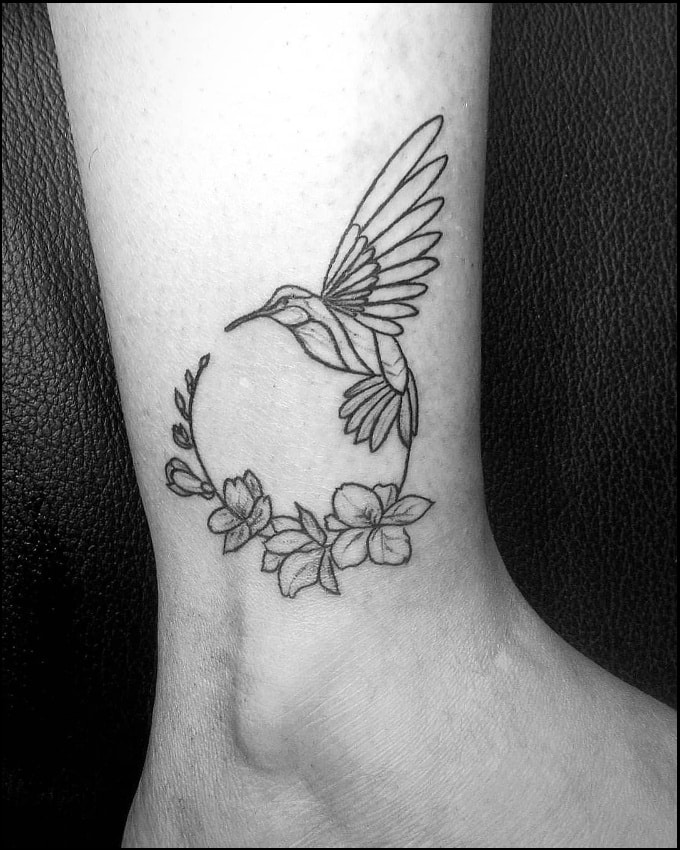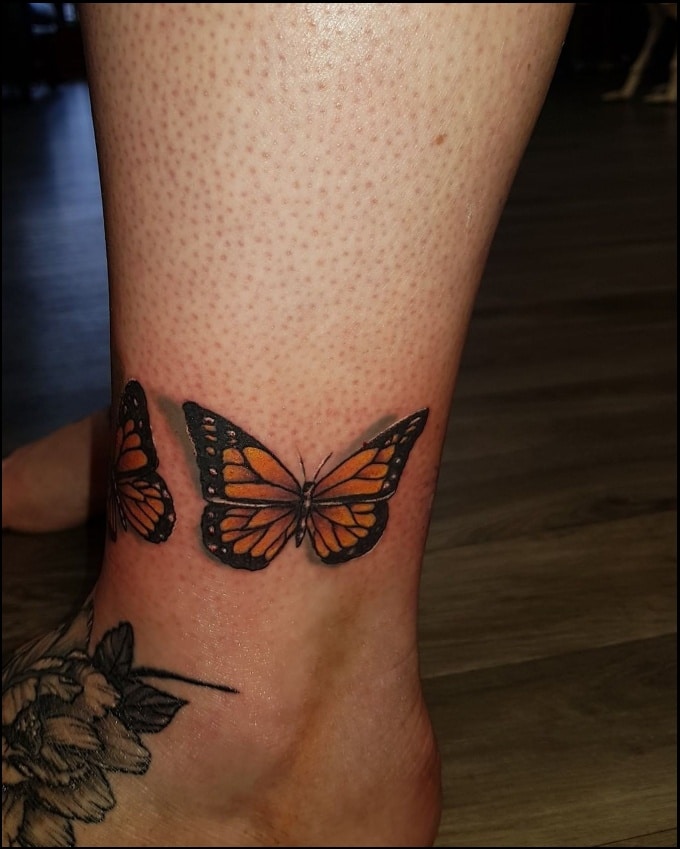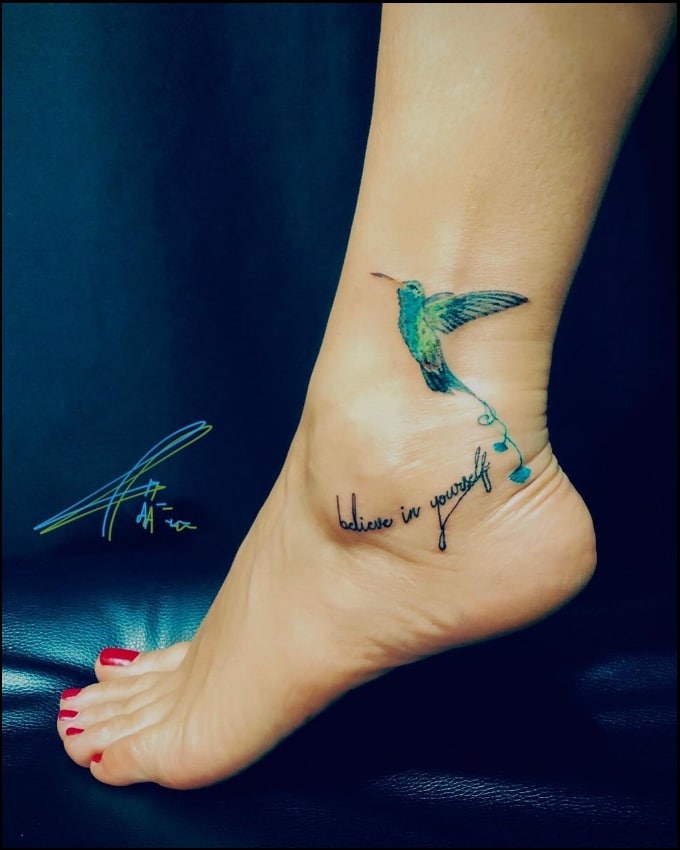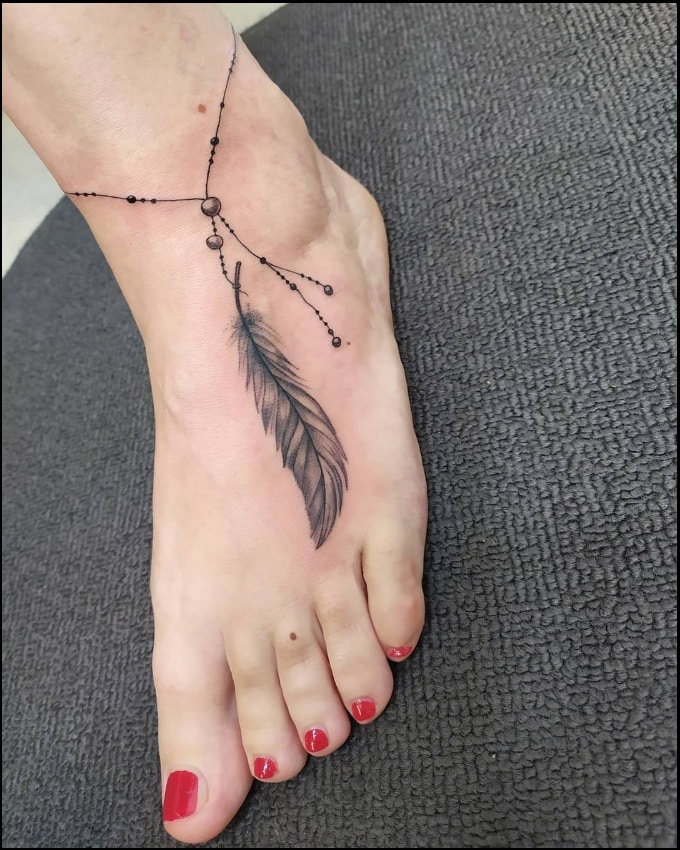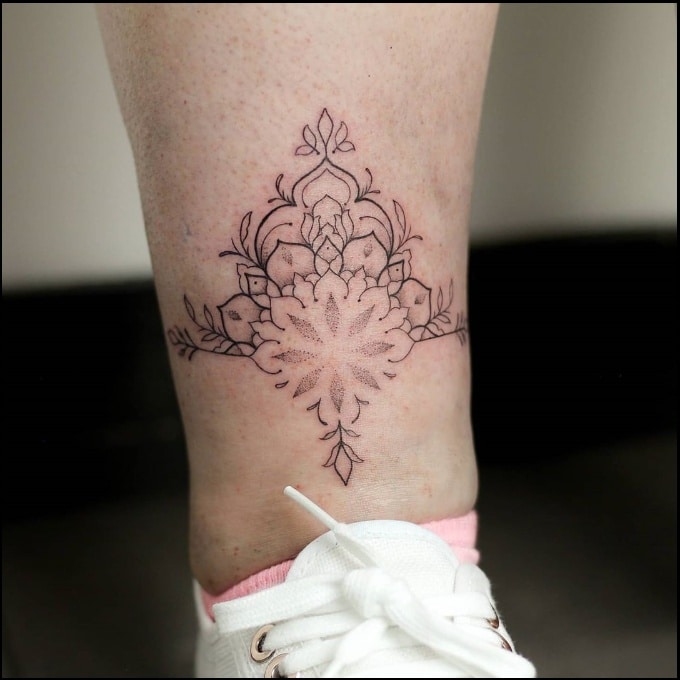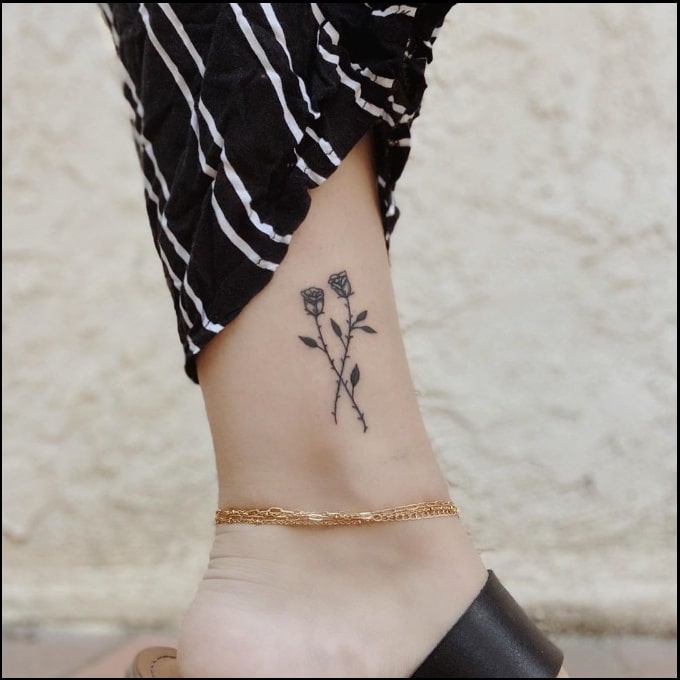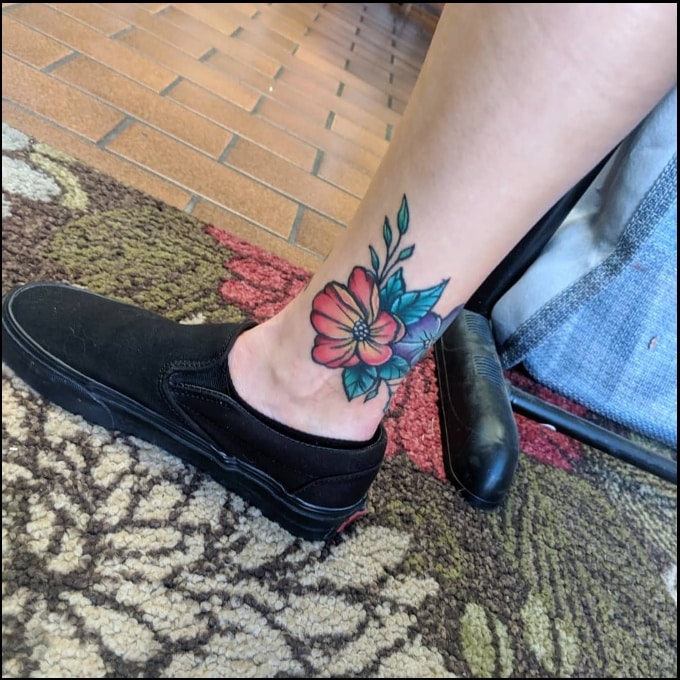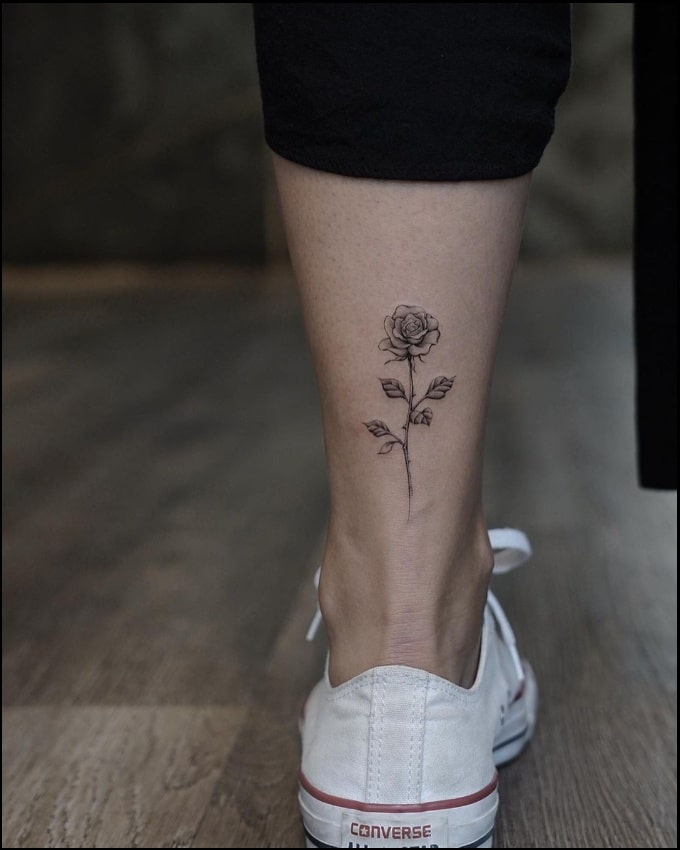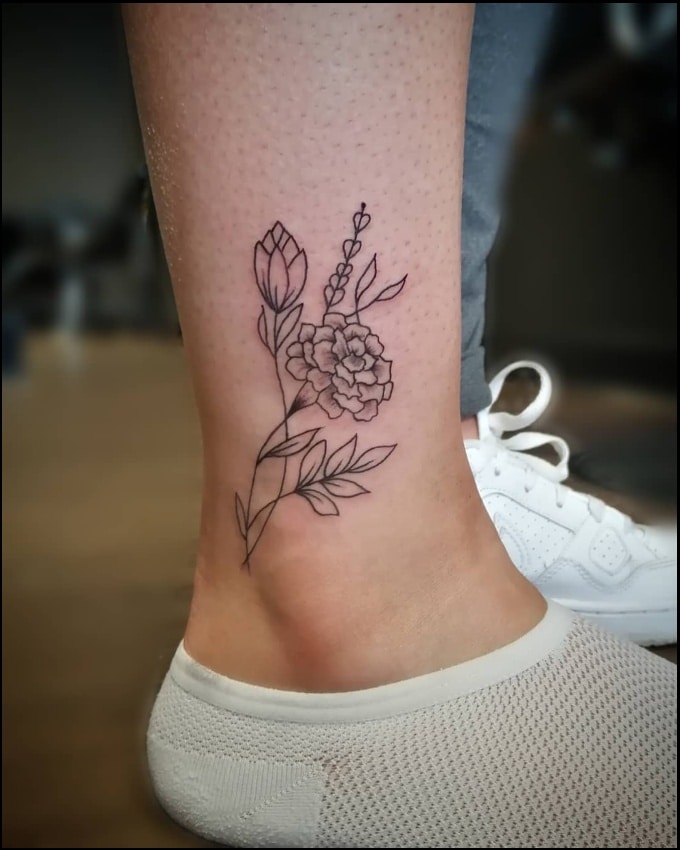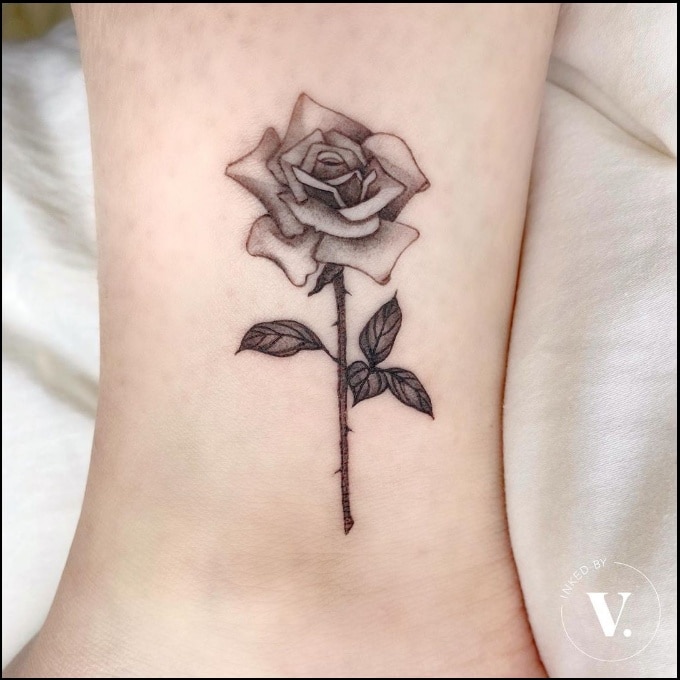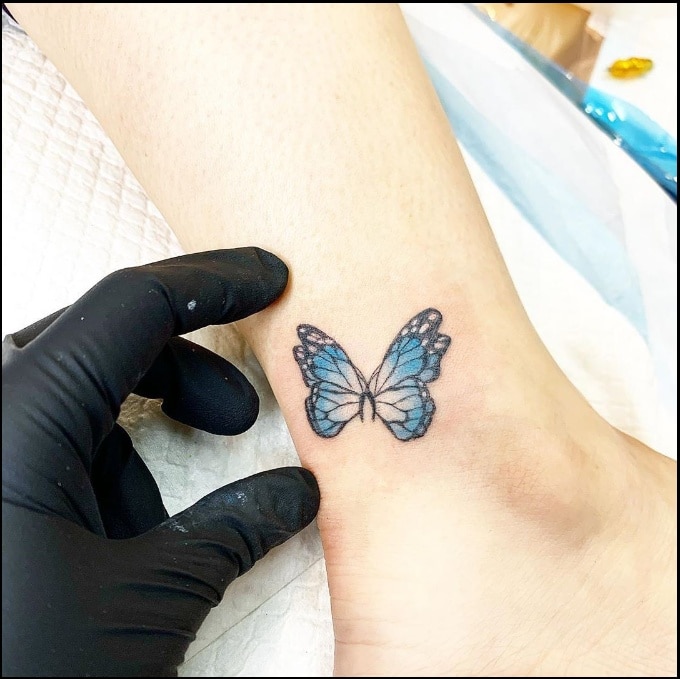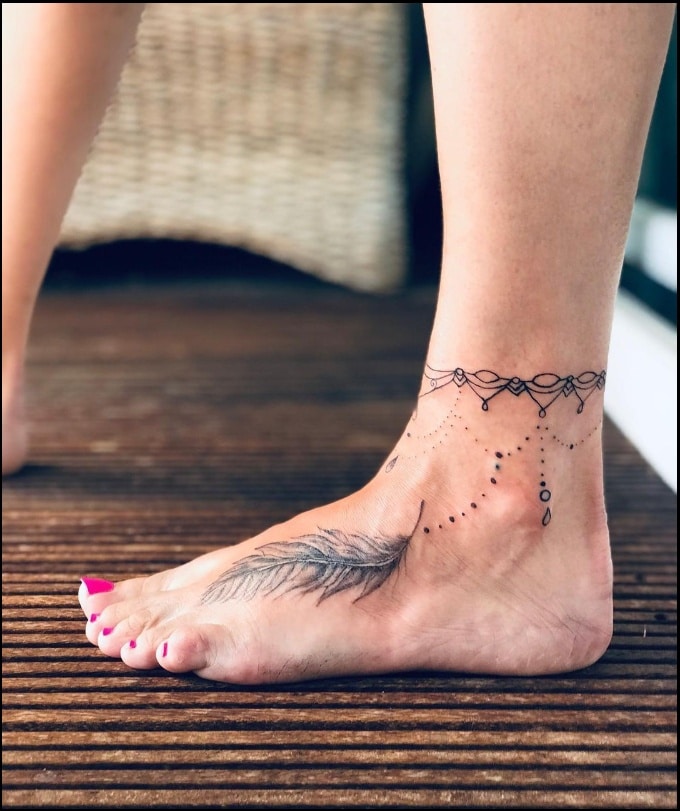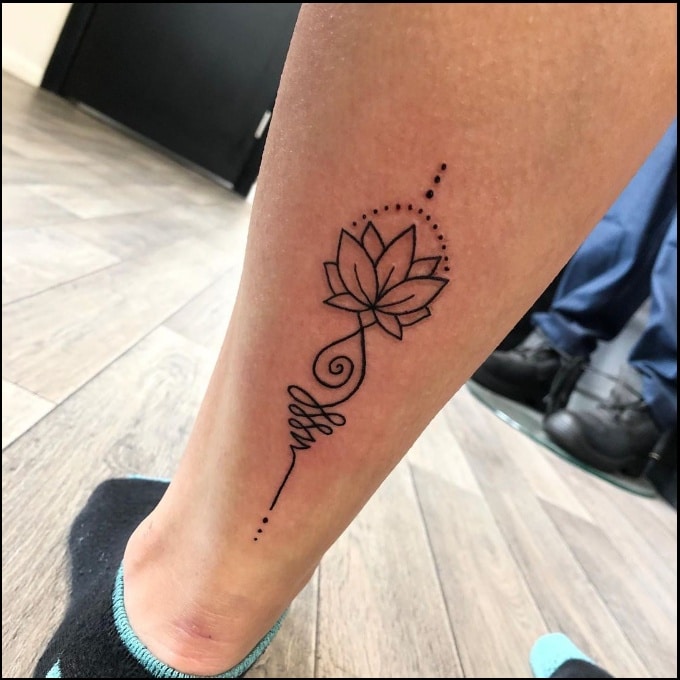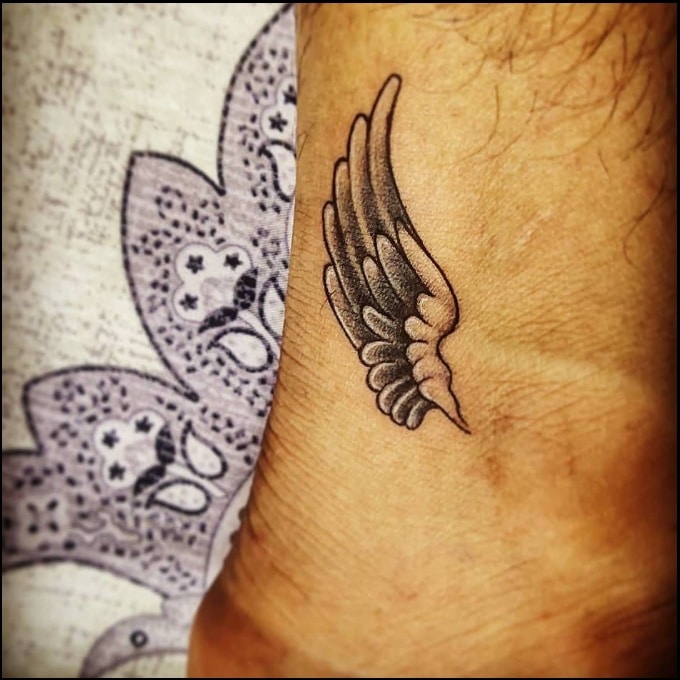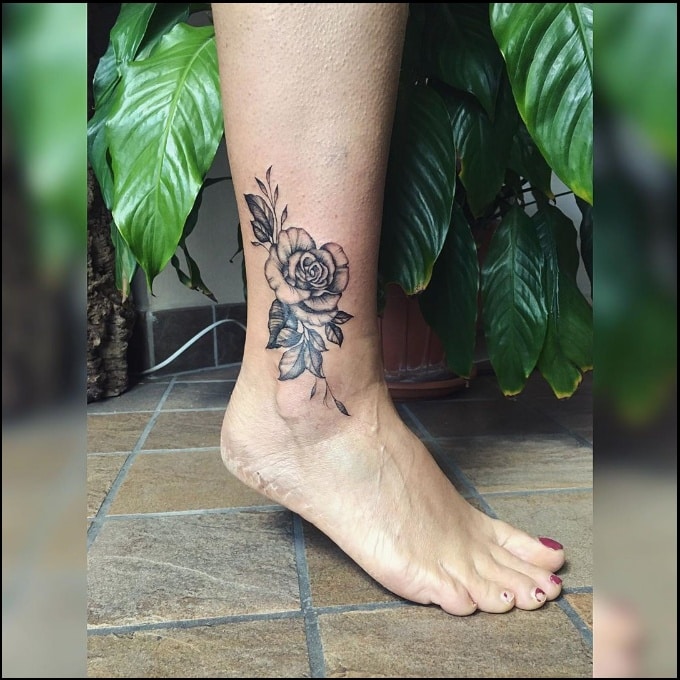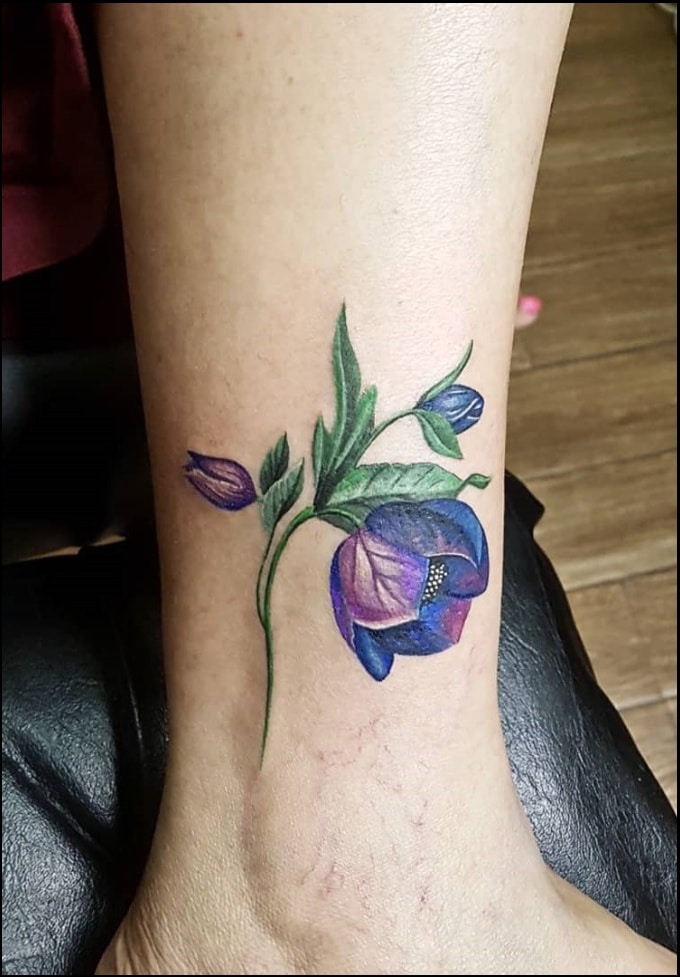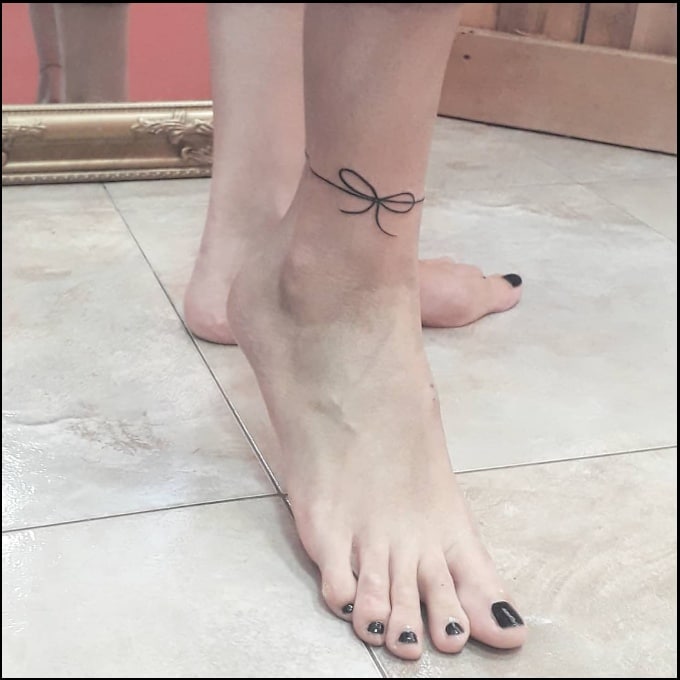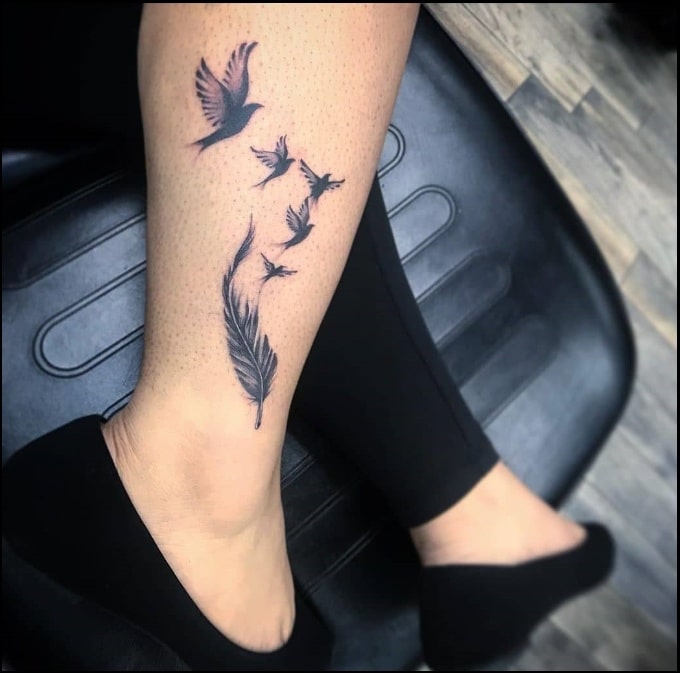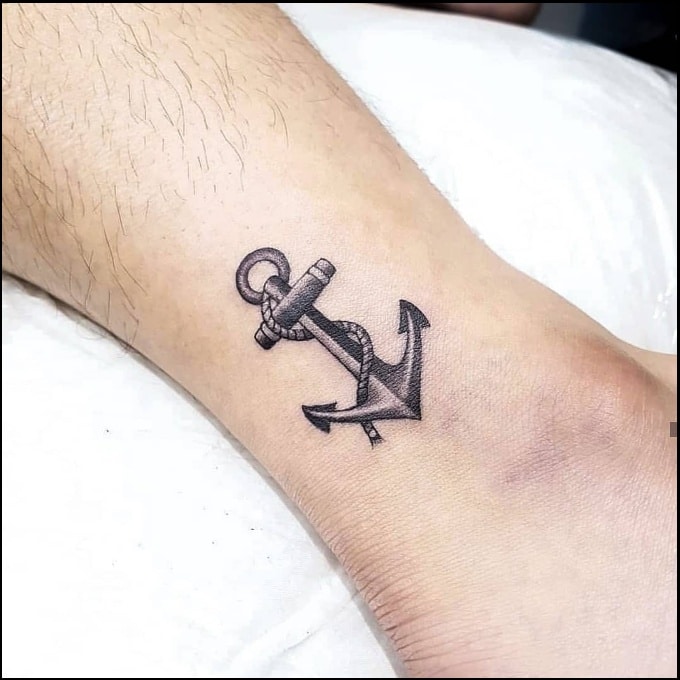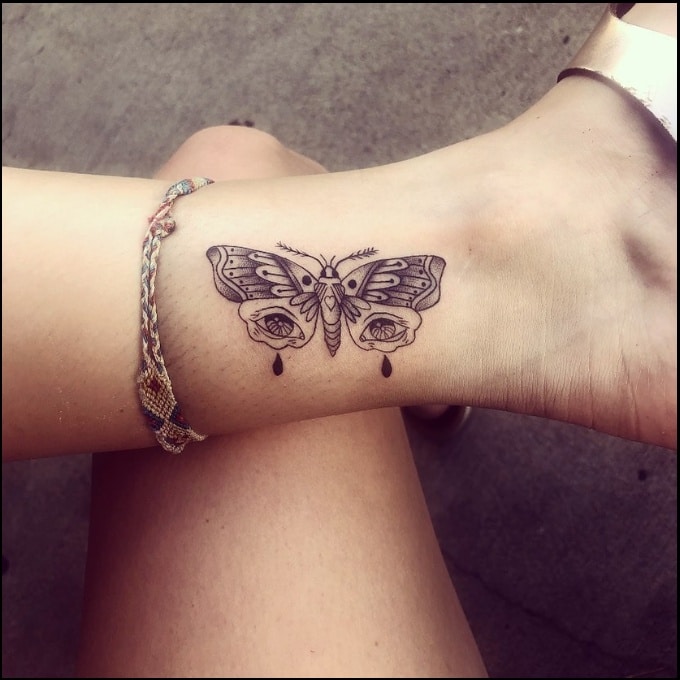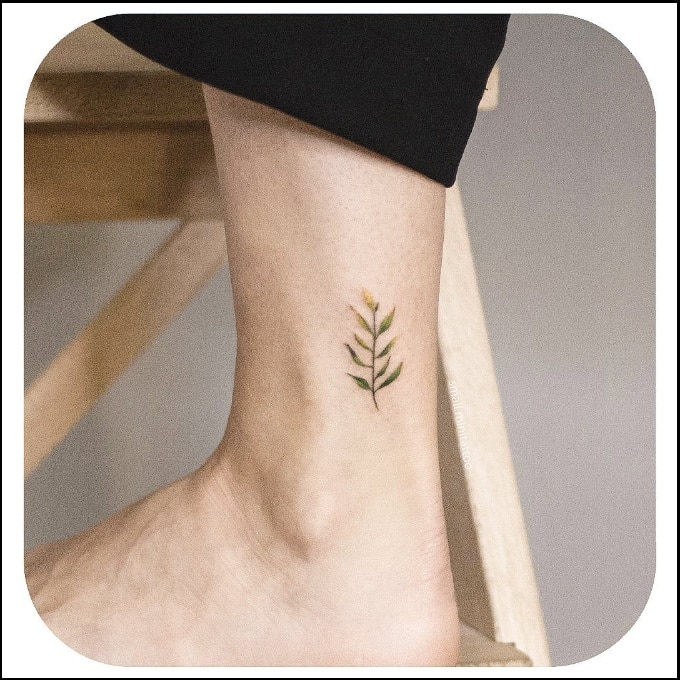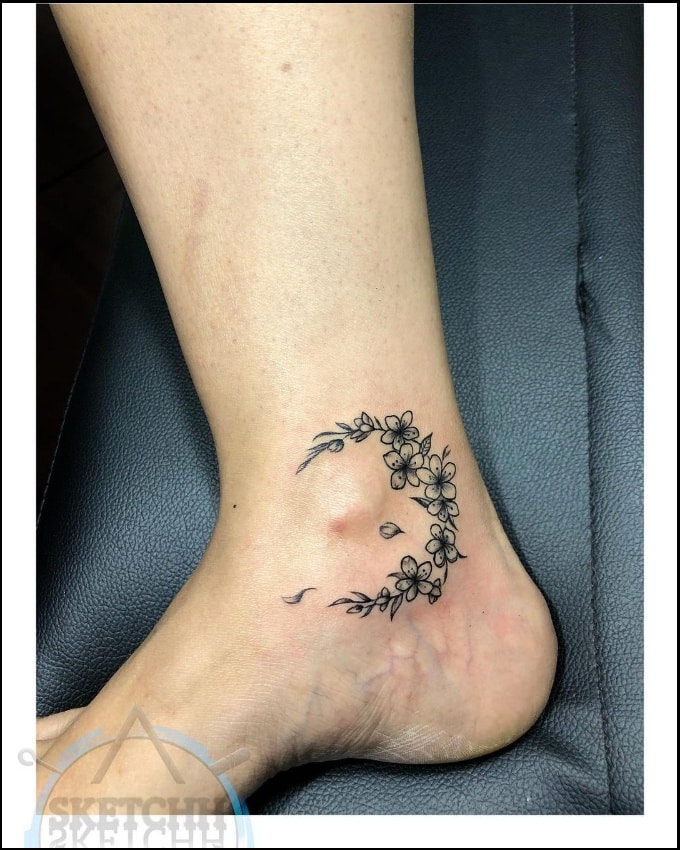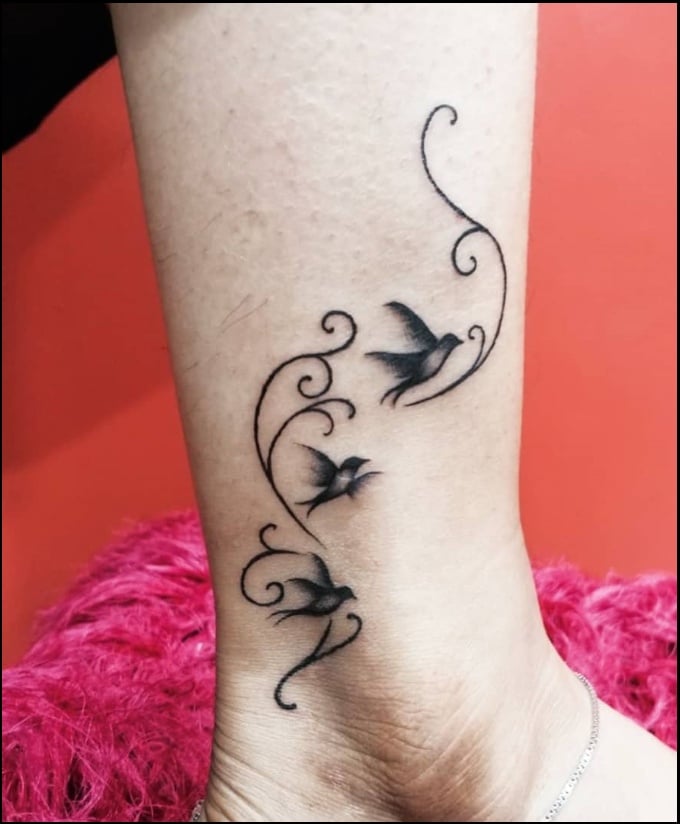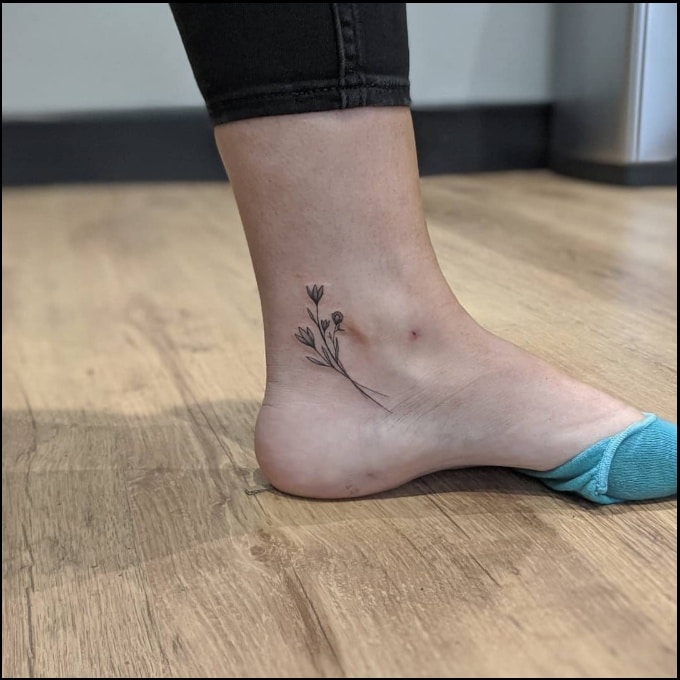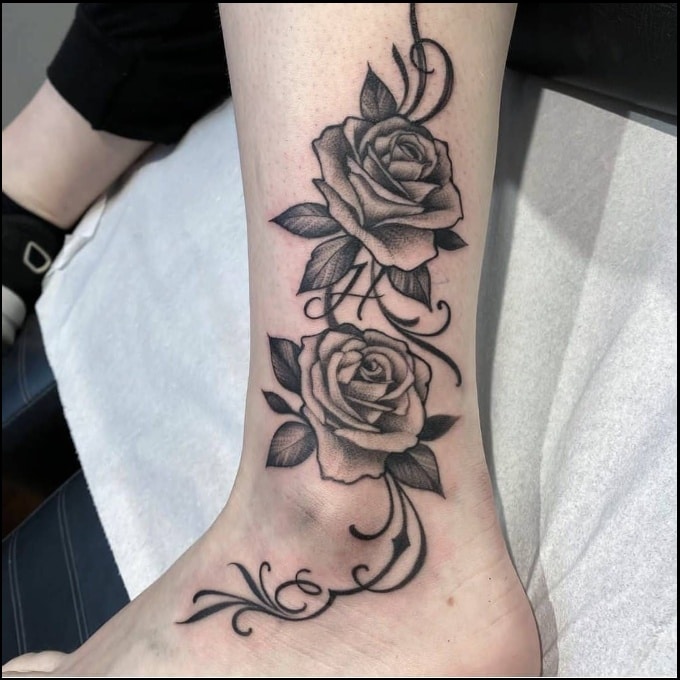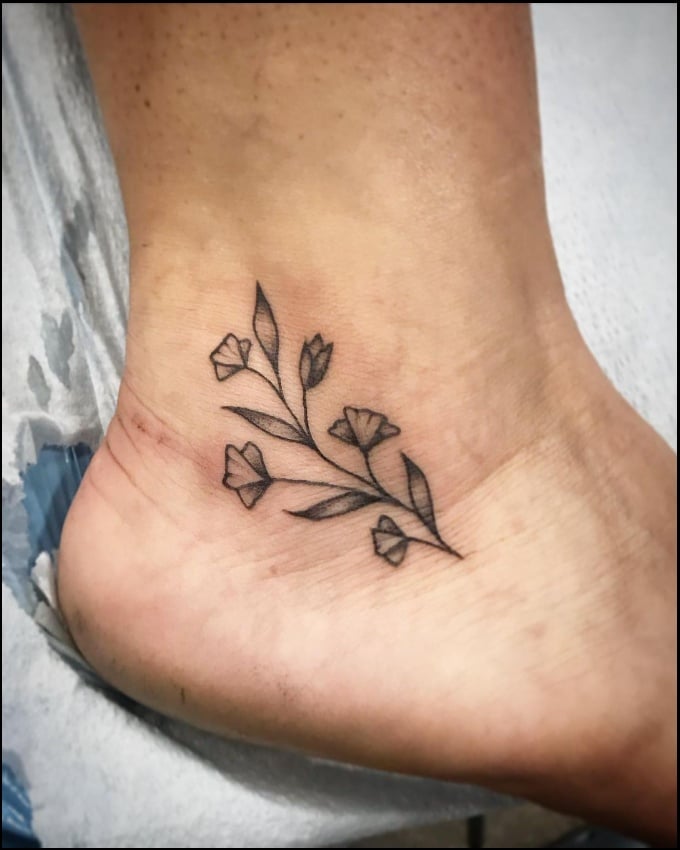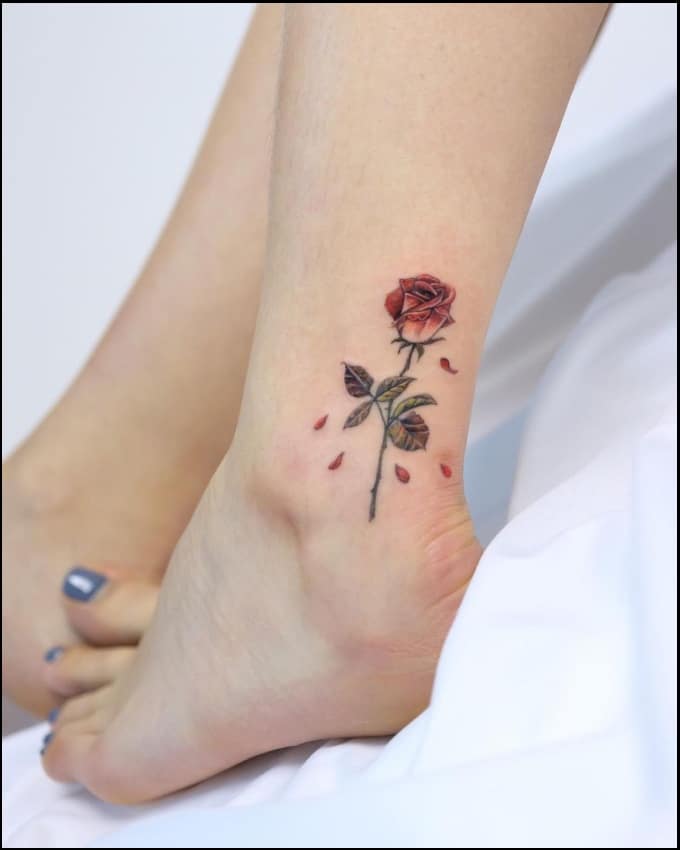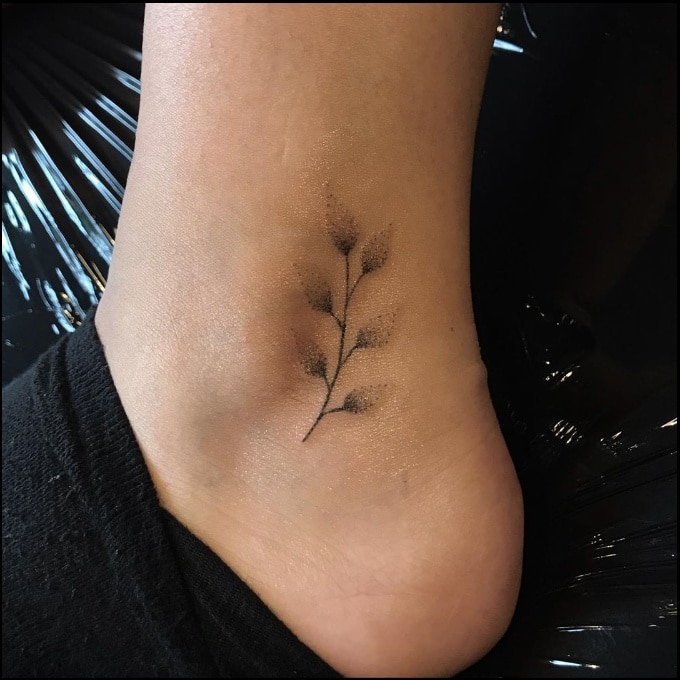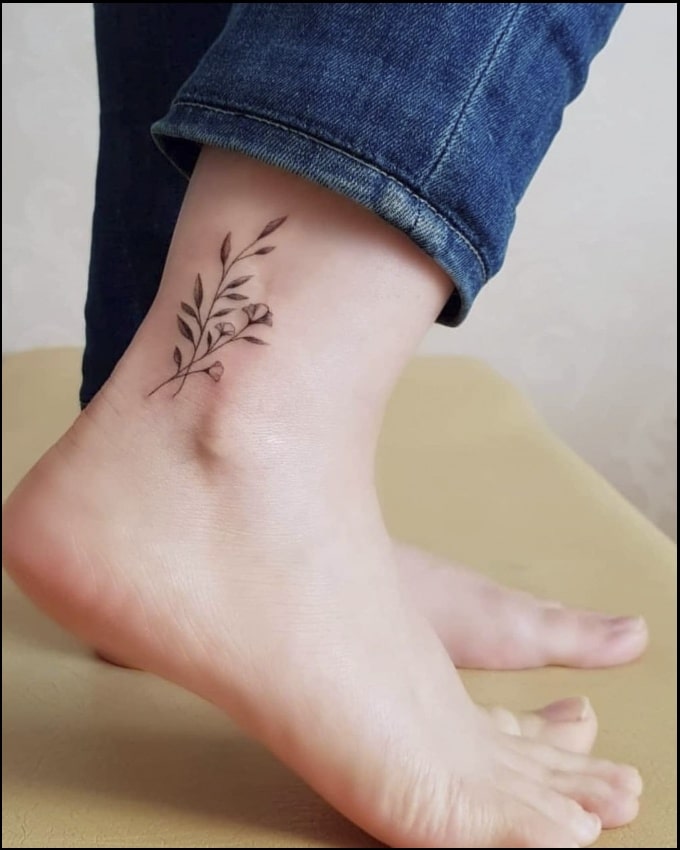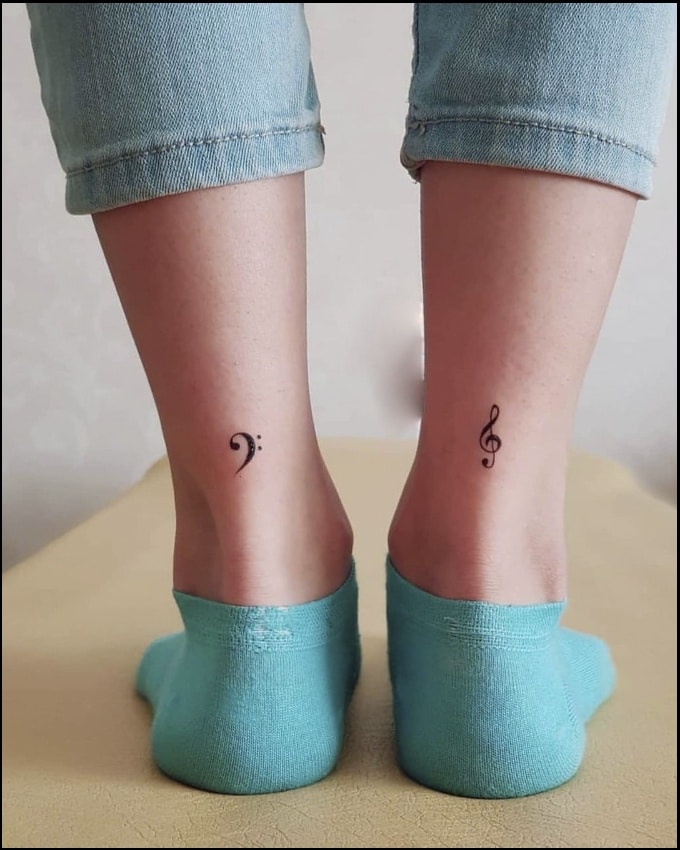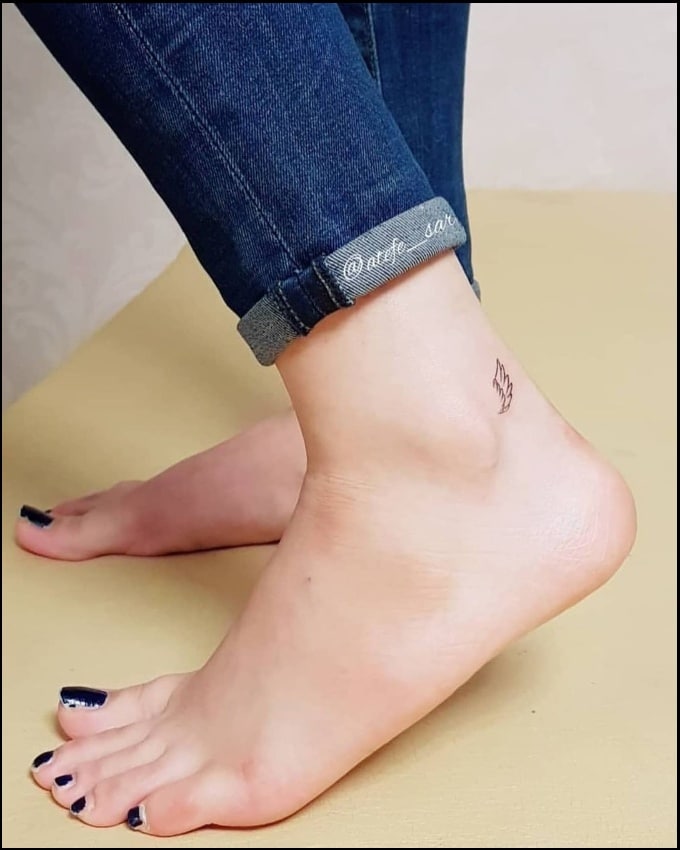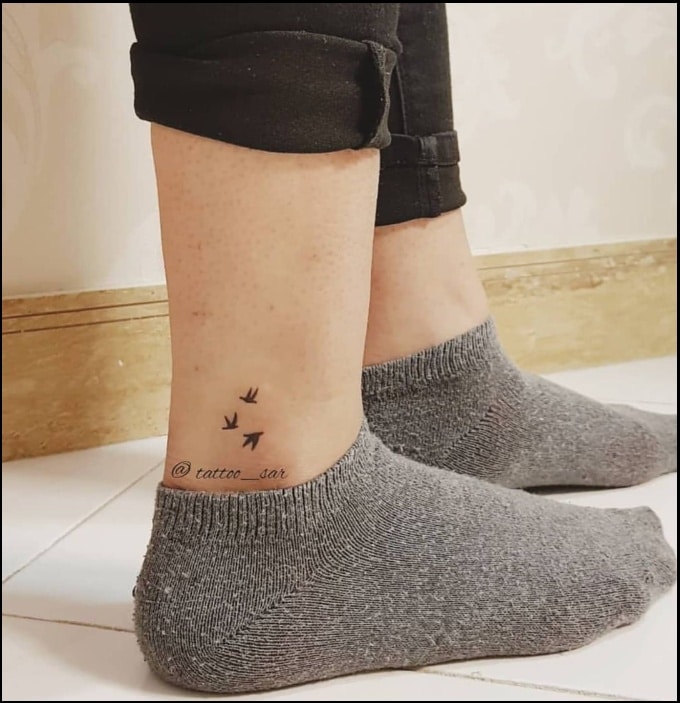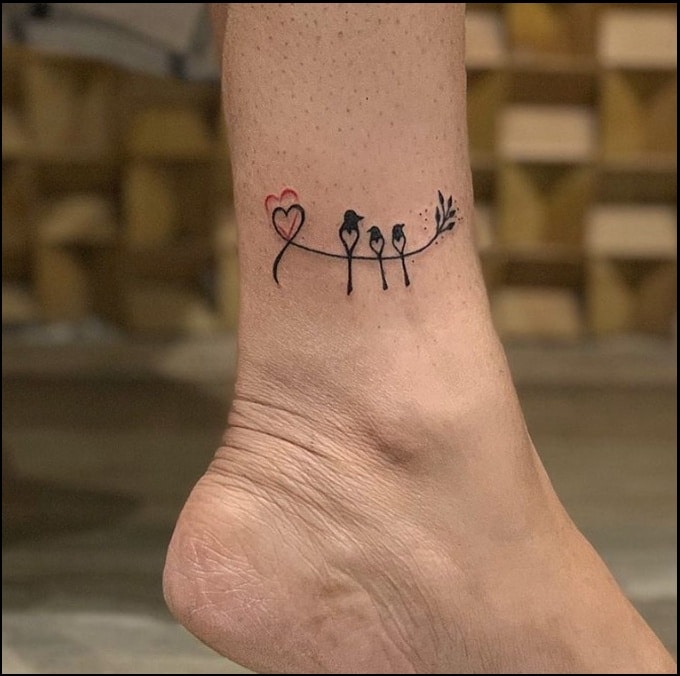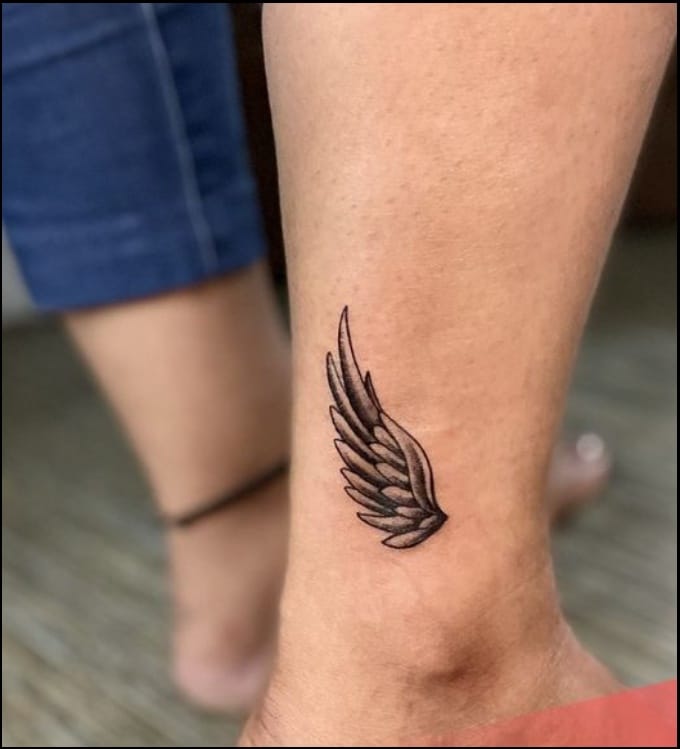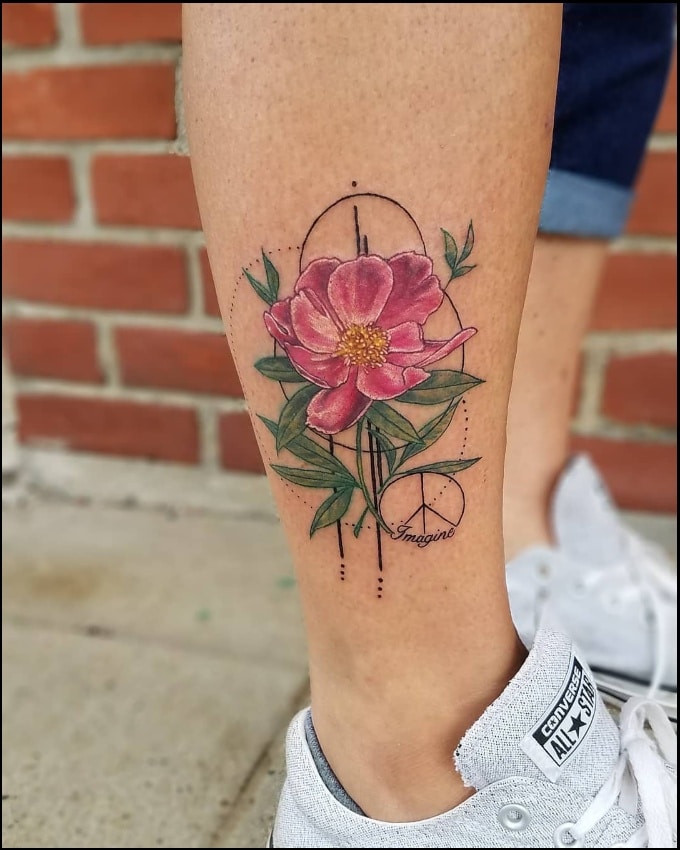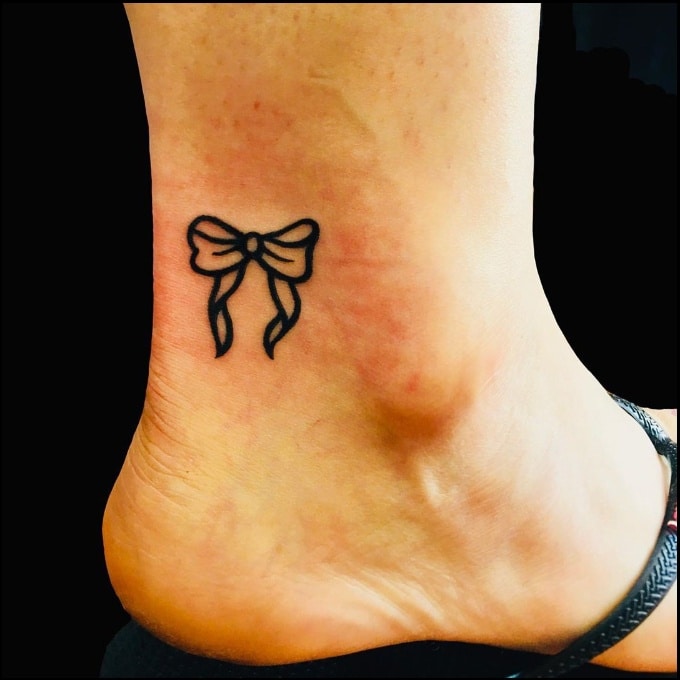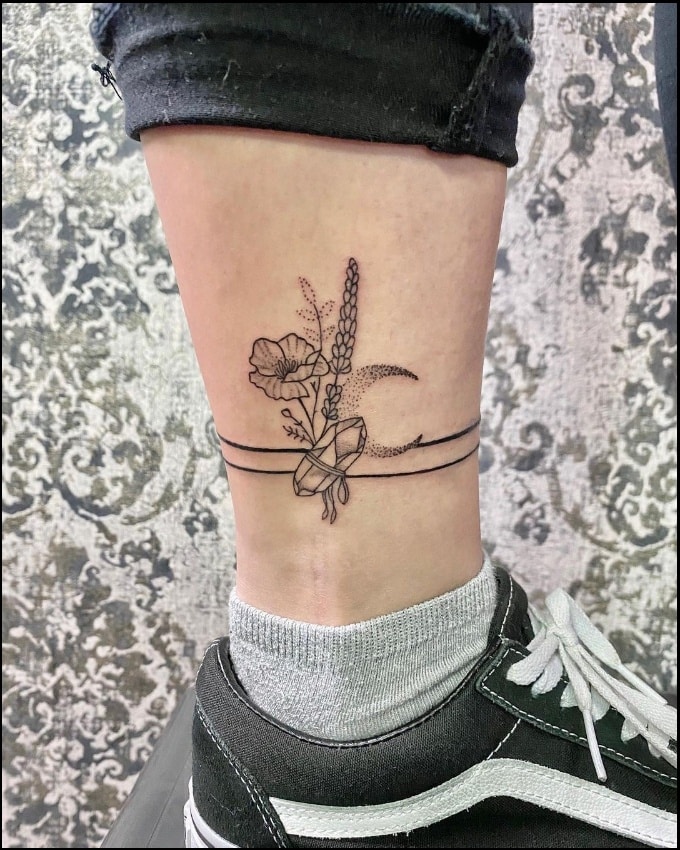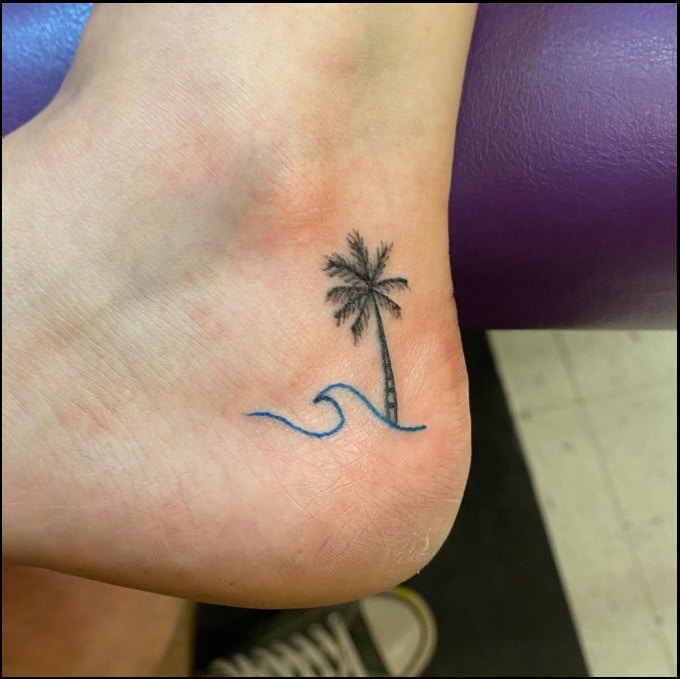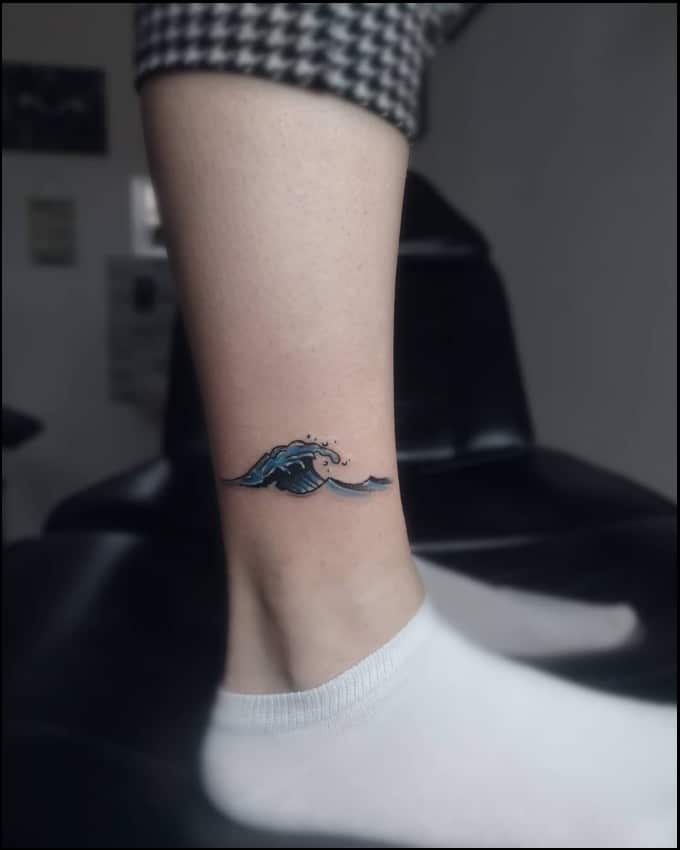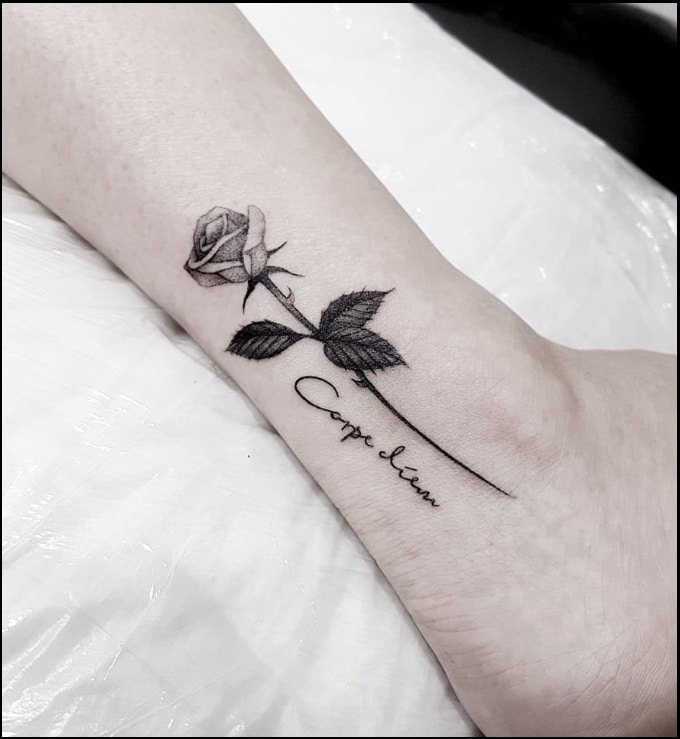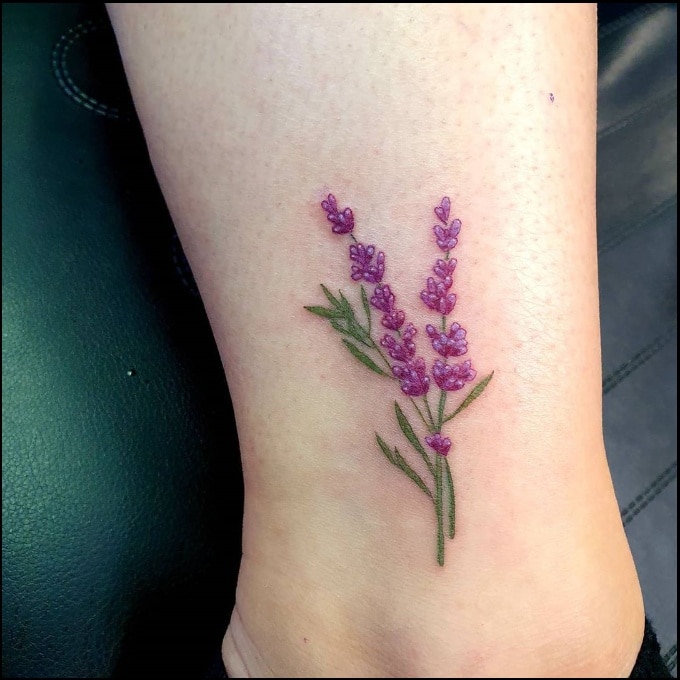 ---
---
You can also get temporary tattoos for the ankle. Some tribal tiny tattoo designs are also famous designs. Here we are with our best ankle tattoo designs gallery for men and women.  Hope you will like the ankle tattoos given below. Please leave your comments and suggestions below. These are the Best Ankle Tattoo For Men and Women. Hope you all like your visit to our site. Please leave comments and suggestions below.
Like us on Pinterest.