Leo Zodiac Tattoo Designs And Ideas With Meanings
Leo Zodiac Tattoos: Welcome to your favorite website of tattoos, here you will get all types of tattoo ideas, their meaning, and designs. It is not wrong if I say tattoos define your personality, qualities, and interests. So today we are going to discuss LEO ZODIAC SIGN TATTOOS.
There are 12 astrological zodiac signs and each zodiac sign has its own unique meaning and characteristics. If your birthday falls between July 23- august 22, your zodiac sun sign is LEO. Leo tattoo has a very unique taste of ideas, it comes in many designs from small to big and simple to intricate.
Leo Tattoos: Every person in this world is born with a zodiac sign. Every person has a different zodiac sign according to their birth date and month. A person who is born between 23 July and 22nd August has Zodiac sign Leo. In normal language Leo's meaning is Lion. People who have the Leo zodiac are very fiery and have an explosive personality. Leo is the zoological name of a lion which is why Leo's zodiac is symbolized by a Lion.
What are the Meanings Behind Leo Zodiac Sign Tattoo?
Meanings of Leo Tattoos: People born between July 23 and August 22 fall under the Zodiac sign Leo. If you are born under Leo Zodiac Sign and you are looking to get a cool Leo tattoo then you are at the right place. Leo is a fire sun sign. People who are born under the Leo Zodiac sign are very passionate and fiery. They have explosive personalities. Panthera Leo is a zoological name for Lion and that is why Leo's zodiac sign is represented by Lion. Leo's Zodiac tattoo is mostly a Lion face with a dense mane.
Why Leo Tattoos Are So Popular?
As soon as the cancer season ends, we enter to a strong, energetic, and dramatic LEO season. Leo sign holders are ruled by the sun and have strong and hot fire signs. Like the sun, they have got to be the center of attraction.
Leo sign is represented by a lion, that's why Leo's the king and queen of the zodiac sign jungle. You are born with the charisma to attract everyone toward you. You are charming, talkative, lovable, outgoing, and also have a dominating personality. If you love a person, you will love him/her to the death or if you don't like someone, then they have to be terrified by your furious and dominating nature.
What Are The Leo Tattoo Elements?
There are six Leo tattoo elements, let's talk about them one by one.
Lion: As we all know lions are the king of the jungle and are very dominating. They are born leaders and rulers of all the beasts in the jungle. So if you have a lion Leo tattoo, it will reflect your dominant, courageous, determined, and born leaders attitude.
Sun: It is the center of our universe, the source of life, and the ultimate fiery planet. People who have a sun Leo sign tattoo, reflect they are proud and self-centered.
Fire: Leo is a fire sign. People who have Leo fire sign tattoos show their energetic, assertive, and fiery personalities.
Constellation: A Leo constellation tattoo maybe looks simple but still engaging. It looks very attractive as it has shiny stars connected to each other. Leos are known as stars of the zodiac because they love to shine and twinkle hard.
Glyph: Glyph is the own symbol of Leo zodiac sign holders. Leos love to shine.
Sunflower: sunflower is the flower of the Leo sign and it seeks light in the dark. Leos always choose the bright side and always be positive in every situation. It is asked many times that "What is Leos birth flower tattoo?"

So the answer is "Sunflower". because of being Generous, warm-hearted, and humorous.
Are Leo Tattoos Painful?
Since it is a very intricate tattoo make sure to only get it from a known and reputed tattoo parlor. Leo zodiac tattoos are huge and so they are very painful because they take a long time to be done completely. Make sure you are prepared for the pain if you are planning to get a huge tattoo. Also, if you are planning to get the Lion face tattoo on your ribs make sure you are prepared even more because rib tattoos hurt more.
What does Leo's tattoo symbolize?
People who are born under this sun sign are very creative and are very loving and caring. They are often less expressive but often have a lot they want to express. A tattoo is a form of unsaid expression so getting a tattoo of a Lion is pretty amazing. There are different options for a Leo Zodiac tattoo. You can get just the Lion face tattooed or you can get a tattoo of the whole lion. The choice might depend on your pain tolerance. Also, you can experiment with the size, you can get a small tattoo on either arm or rib area or you can get a huge one on the back starting from the nape and ending at the lower back.
Where should Leo get a tattoo?
While getting such a difficult tattoo always make sure that the tattoo artist is capable and has experience with such difficult tattoo work. Make sure the place is hygienic and the needle is properly sterilized before. A permanent tattoo is a huge thing as it is something that you want on your body forever and any mistake might make you regret your decision so make sure you are sure about the design and placement. Leo Zodiac tattoos symbolize strength and power. You can even get a Lion tattoo on your thigh.
You can combine Leo zodiac tattoos with quotes, crowns, flowers, stars, and many other designs. There are a variety of designs for Leo tattoos for both males and females. We are presenting you with the best Leo zodiac tattoo designs gallery. These designs will be the best options for your tattoo. Take a look at these Leo zodiac tattoo pictures, and let us know which design you liked most.
What Is The Best Placement For Leo Tattoos?
It is a very versatile tattoo design, it comes in many shapes, sizes, and designs. It can be small to big and simple to intricate. It has 6 elements, you can choose any one of them. As it comes in every size, you can ink it on almost every part of your body. People who are born with the Leo zodiac sign are very loving and caring. So, people who are having Leo zodiac sun sign, they can get their zodiac sign tattooed on their body. Leo tattoos can be done on any body part whether it is the chest, back, arm, forearm, thigh, or any other part. Because Leo tattoos are available in different designs and sizes.
For small Leo tattoo designs, you can go with the wrist, hand, forearm, behind the ear, neck, and ankle. For large Leo tattoos, you can go with the forearm, biceps, chest, neck, shoulder, back, leg and thigh.
1. Leo constellation tattoo designs on inner forearm ideas for men and women.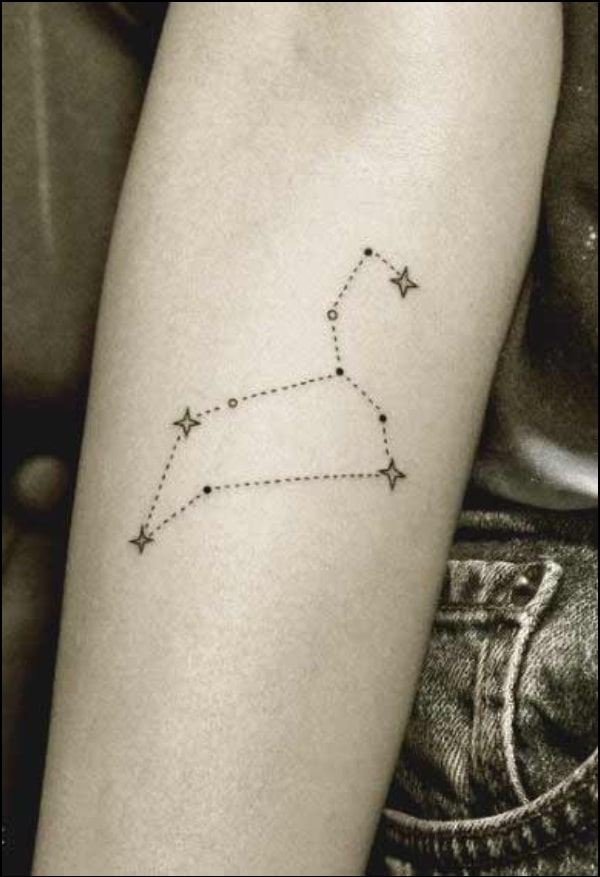 ---
2. Leo zodiac sign between flower design on shoulder ideas for boys.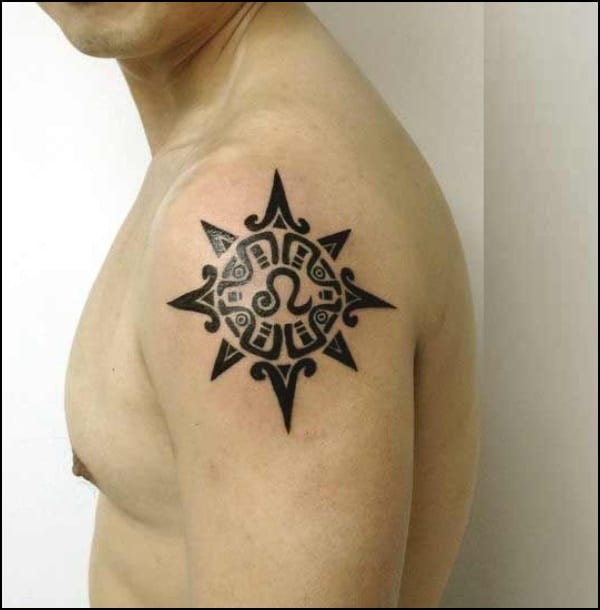 ---
3. Leo "Lion" Face sign tattoo designs on ankles for girls.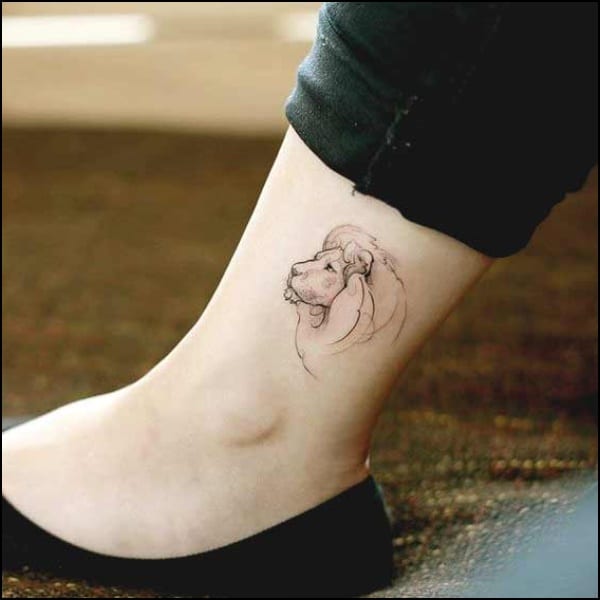 ---
4. Leo zodiac with lion face tattoo designs ideas for boys and girls.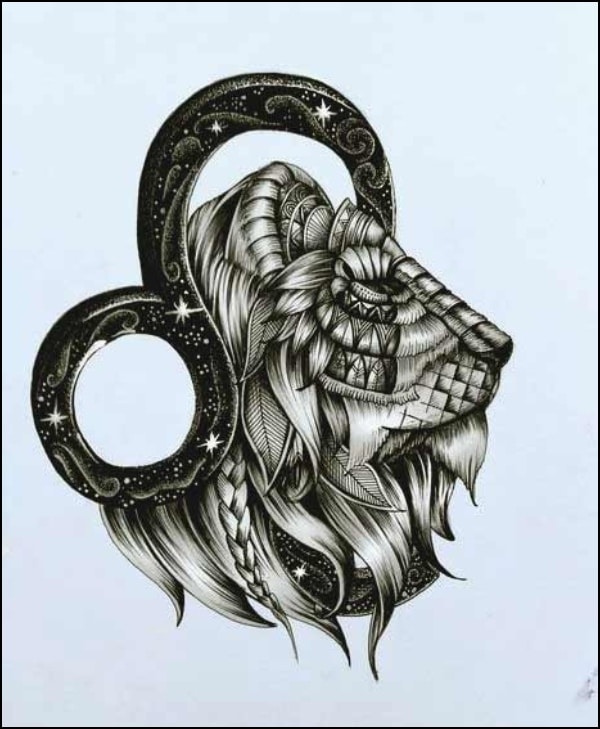 ---
5. Loe Zodiac Constellation sign tattoo designs on the side rib cage for girls.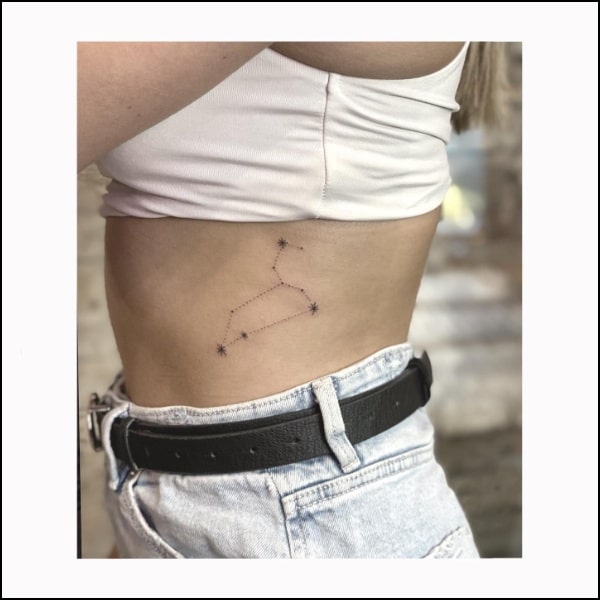 ---
6. Small Leo zodiac sign with a flower tattoo design on the leg.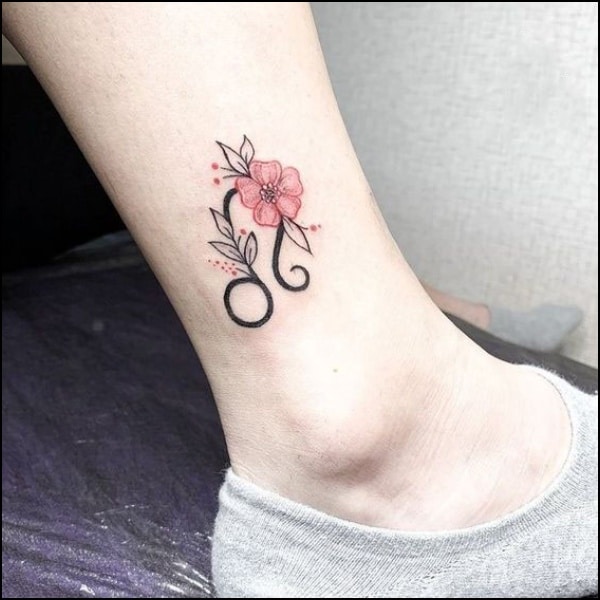 ---
7. People with a Leo zodiac can go for a watercolor lion face tattoo design on the inner forearm.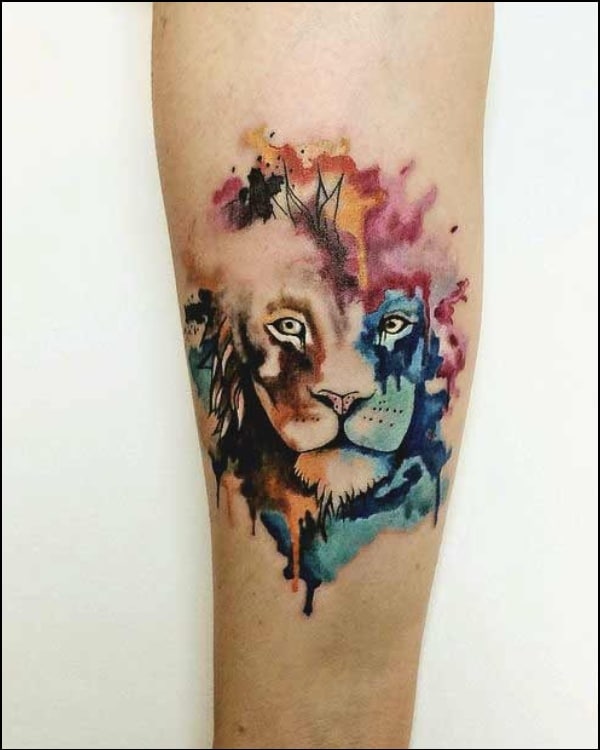 ---
8. Watercolor Leo face tattoo design on the forearm ideas for guys.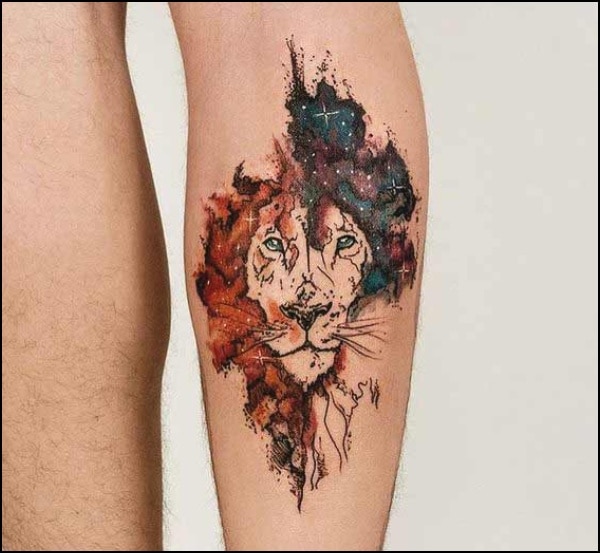 ---
9. Tribal Leo zodiac sign ideas for boys and girls.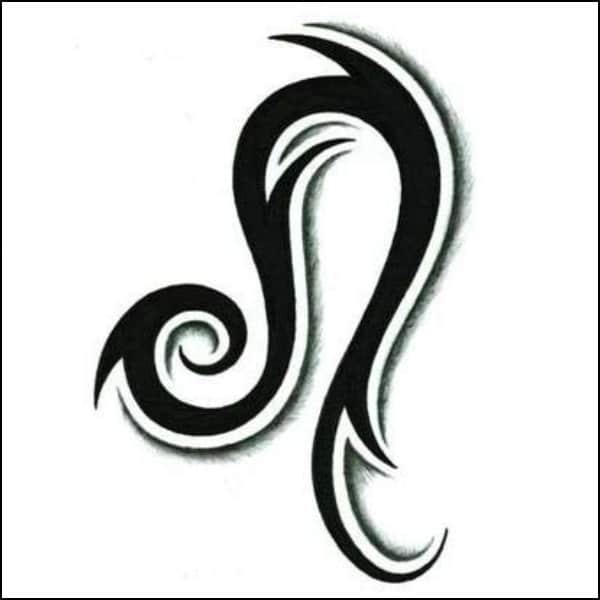 ---
10. Small Leo zodiac sign on wrist ideas for girls.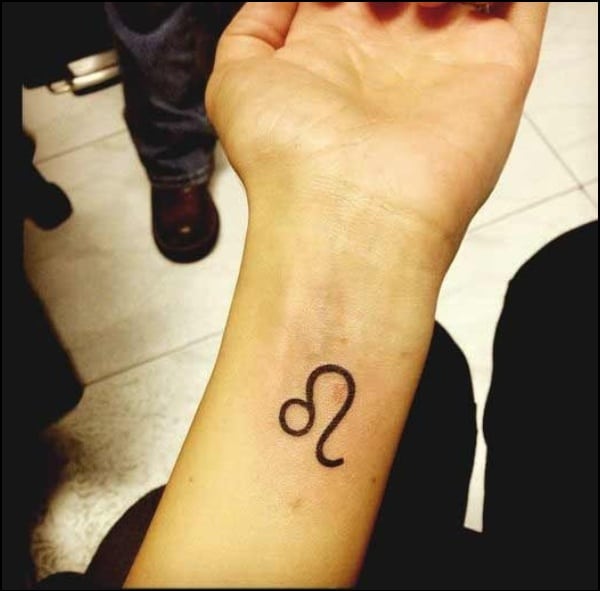 ---
11. Leo constellation zodiac ideas for men and women.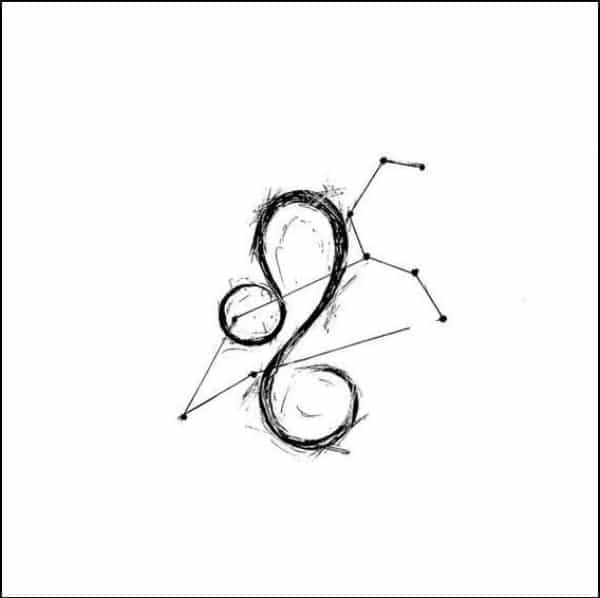 ---
12. Leo zodiac sign with a crown for boys and girls.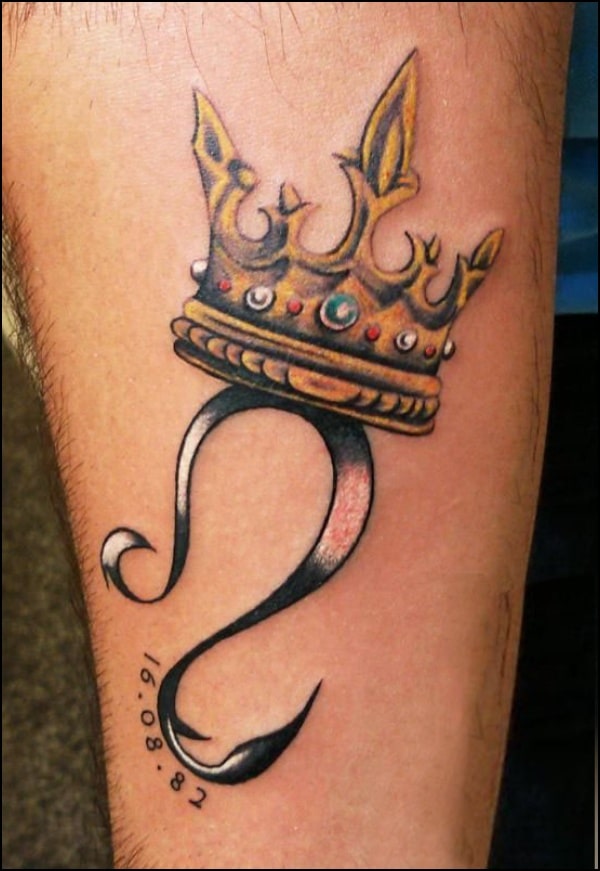 ---
13. Lion zodiac tattoo design behind the ear ideas for girls.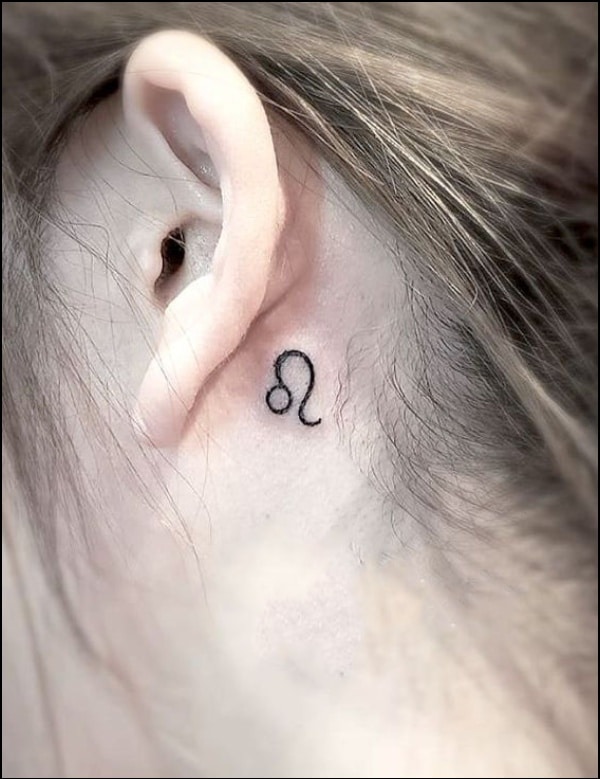 ---
14. Leo constellation tattoo designs for arm ideas for girls.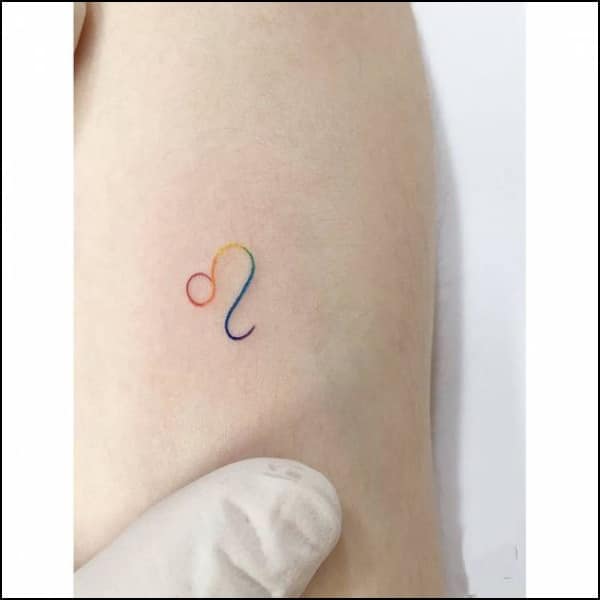 ---
15. Leo zodiac sign tattoo designs for men and women. You can have this tattoo on your ankle, wrist, or behind the neck.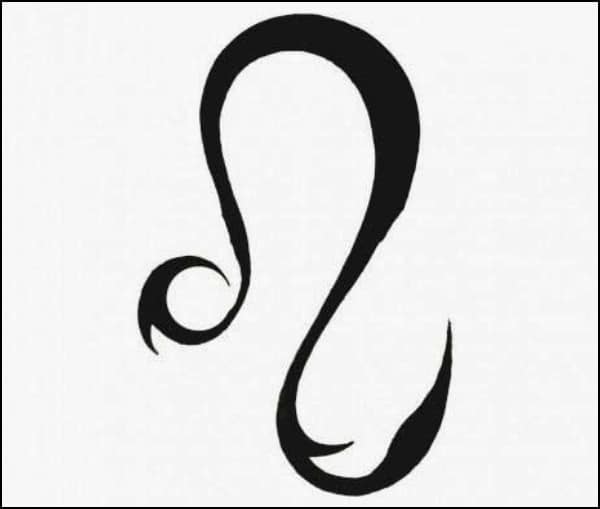 ---
16. Leo zodiac tattoo design with heart pictures for boys and girls.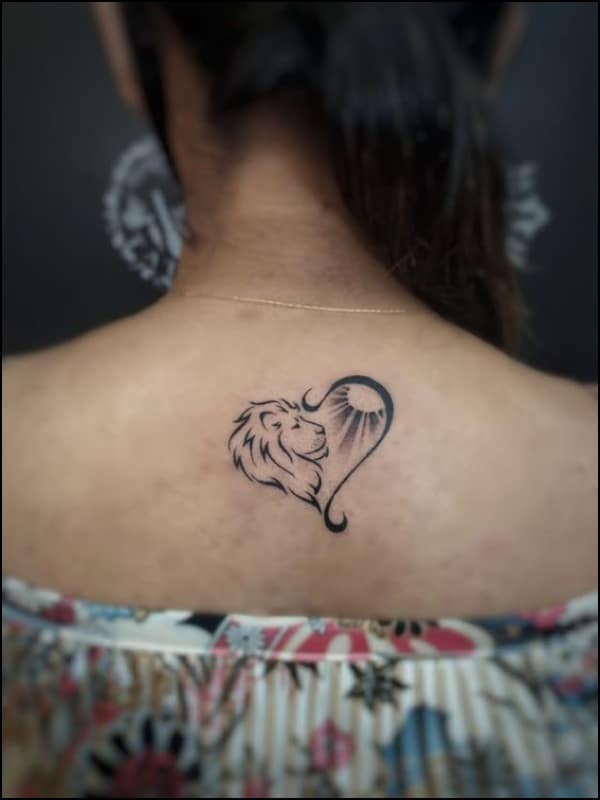 ---
17. Leo watercolor zodiac sign forearm.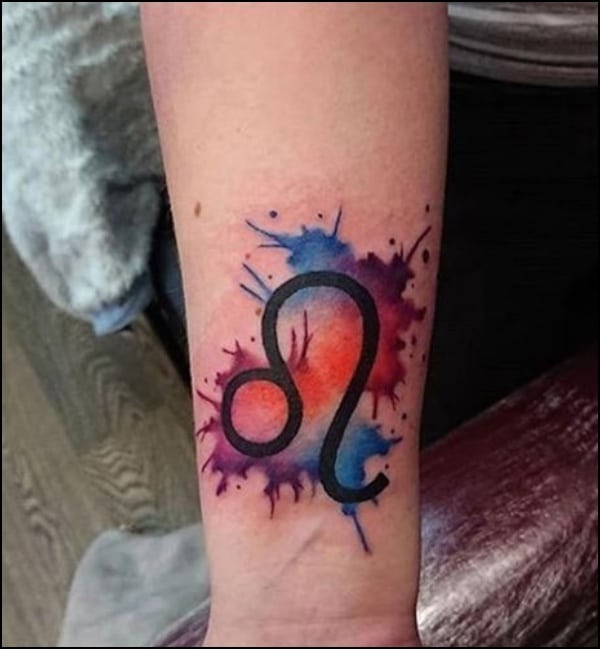 ---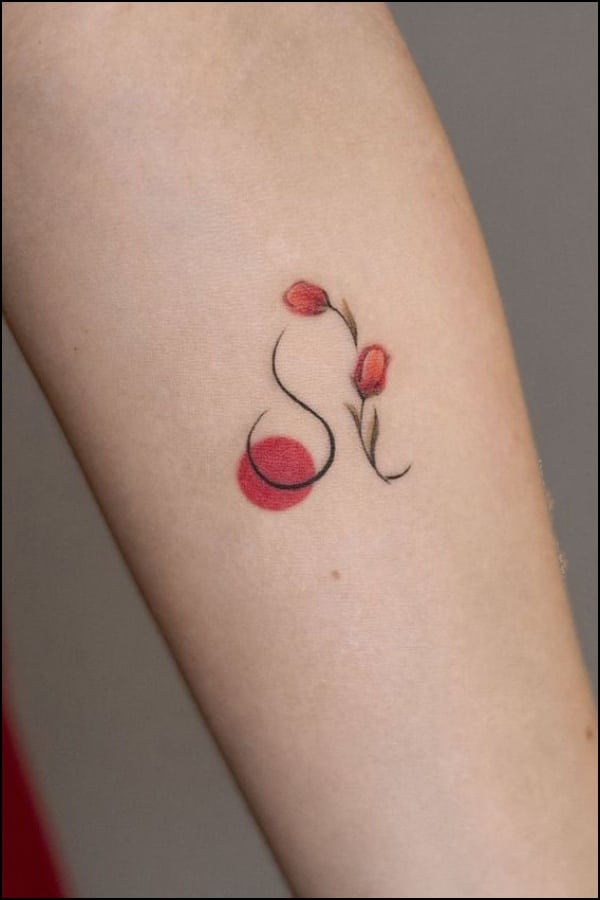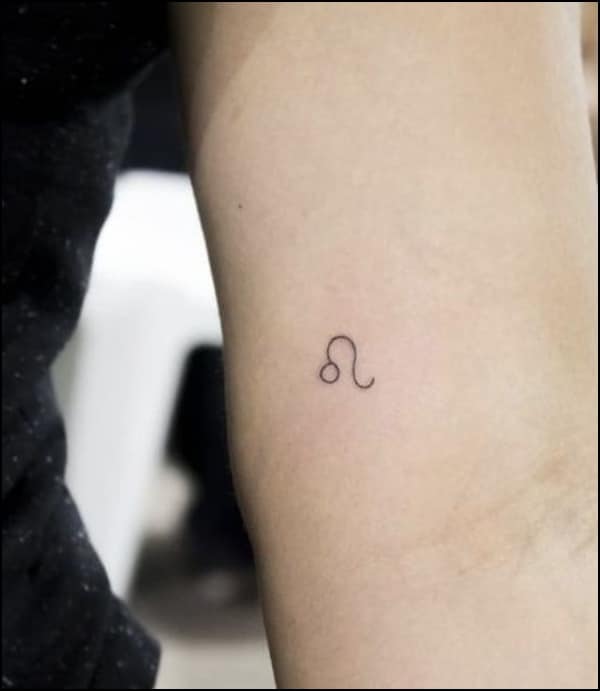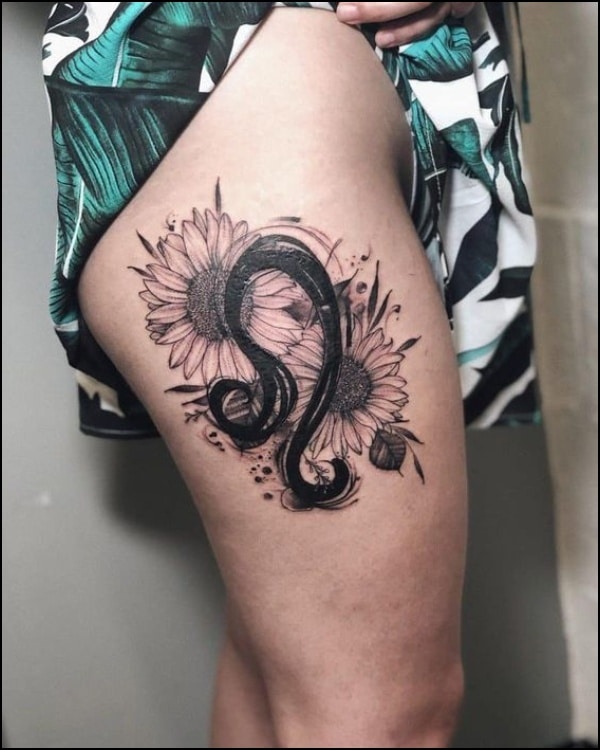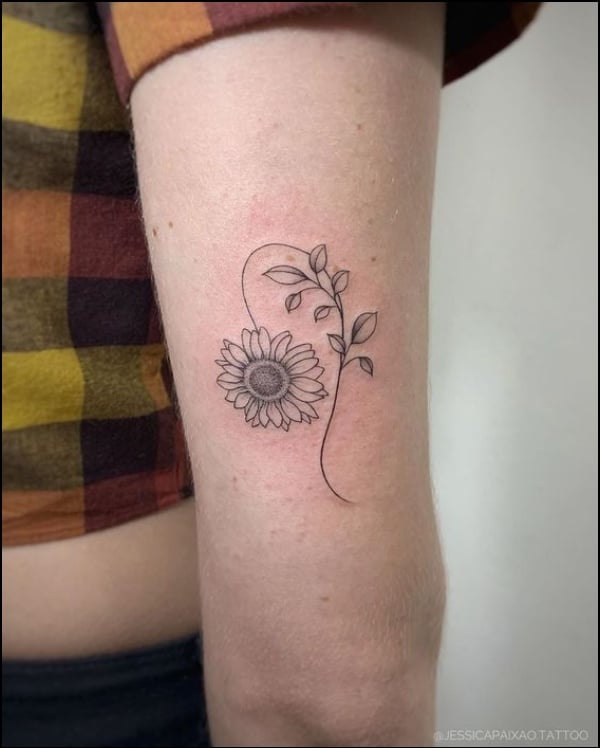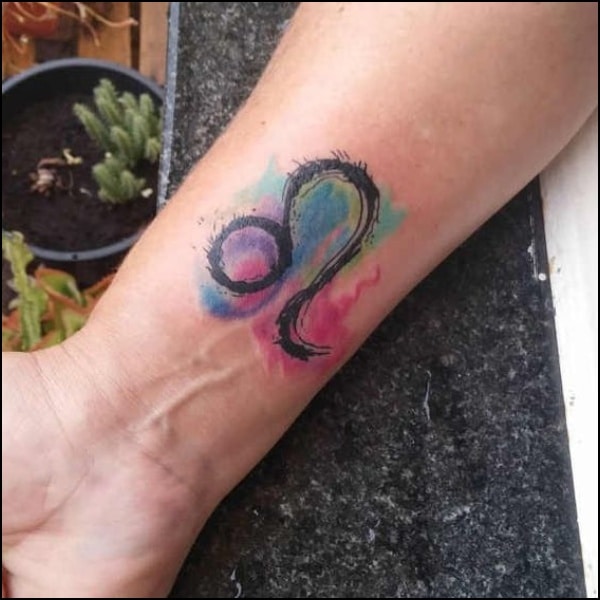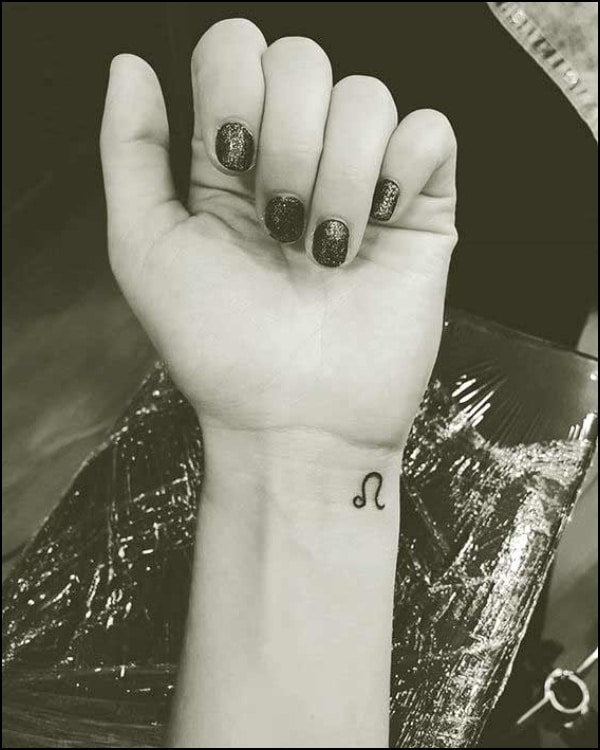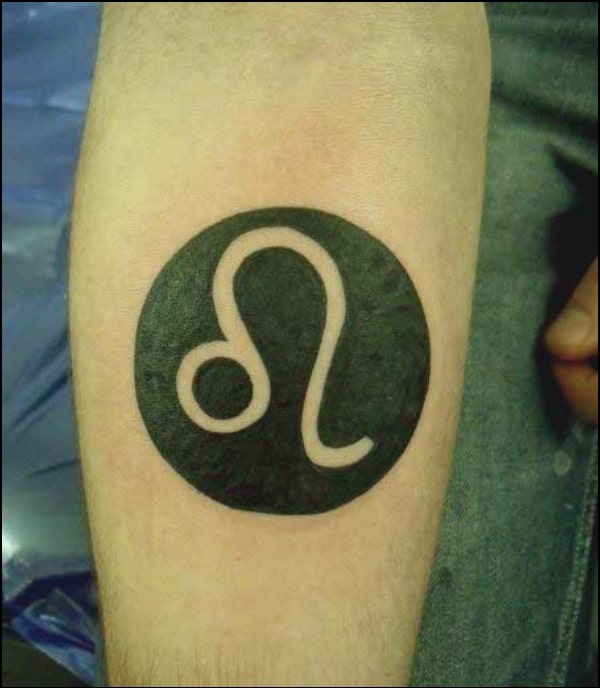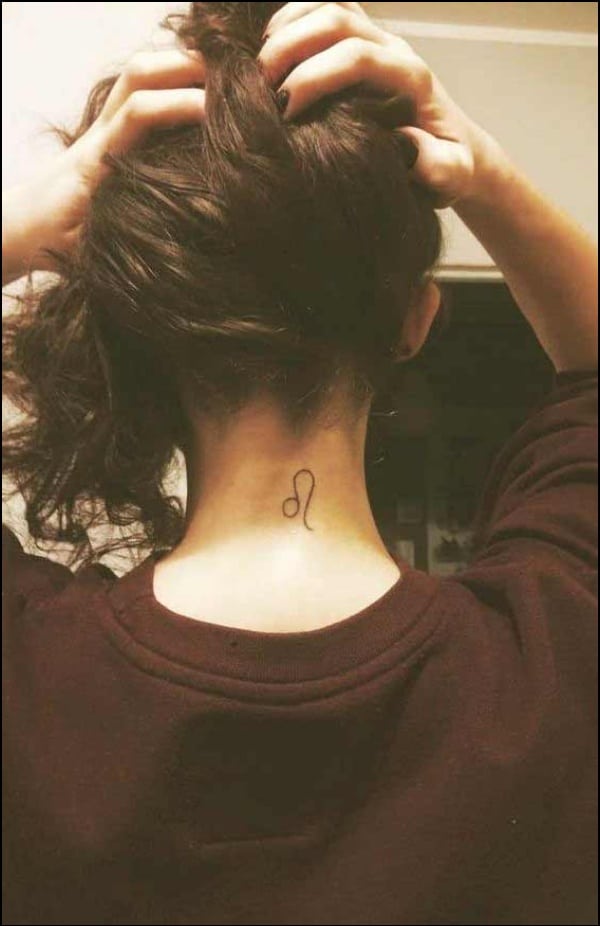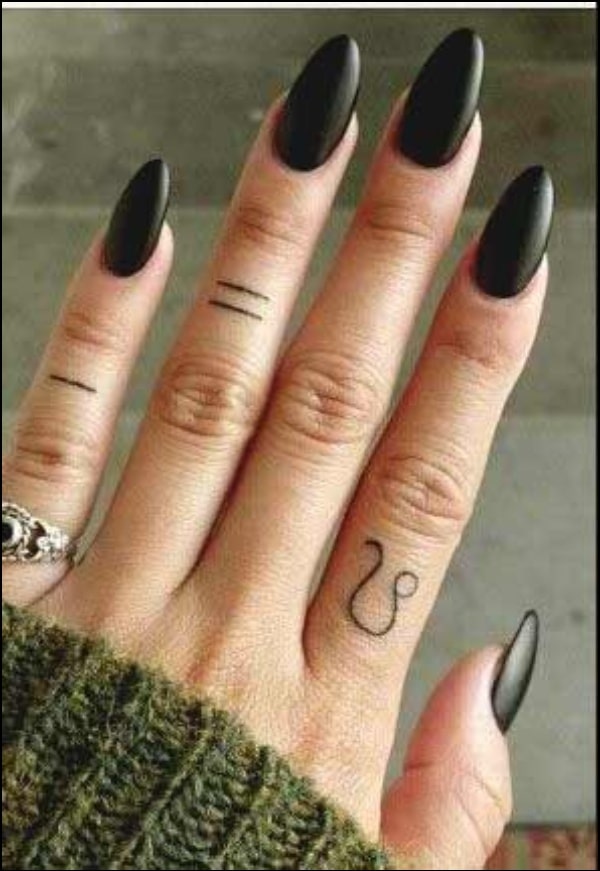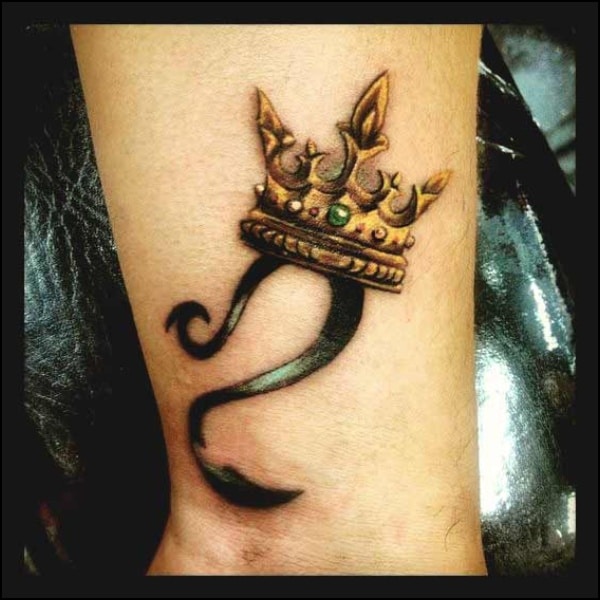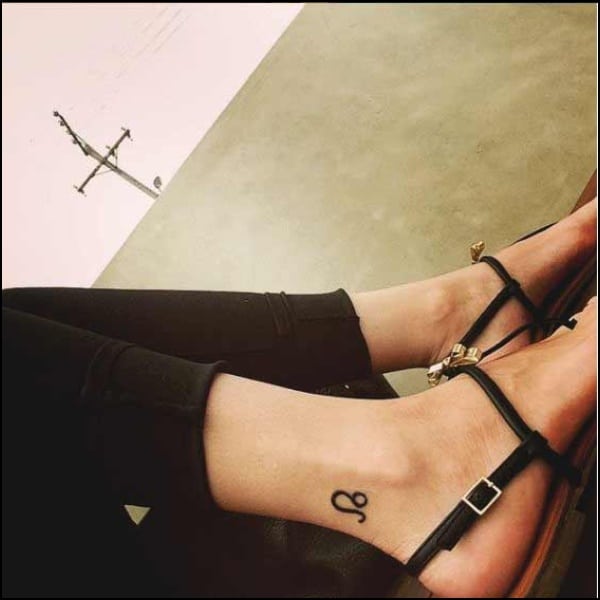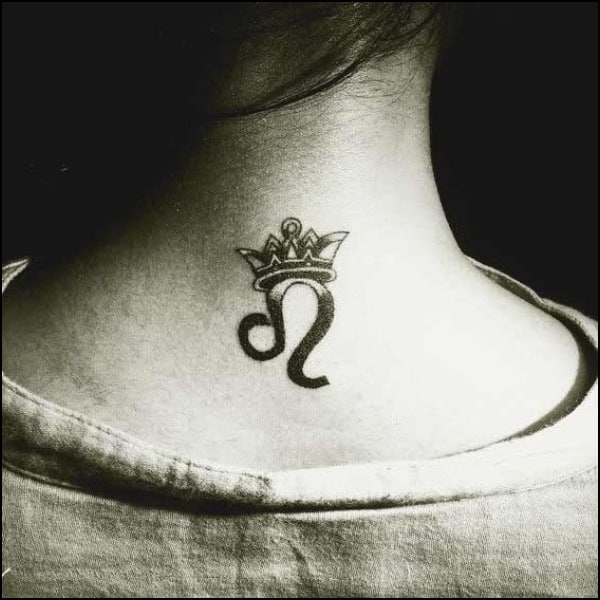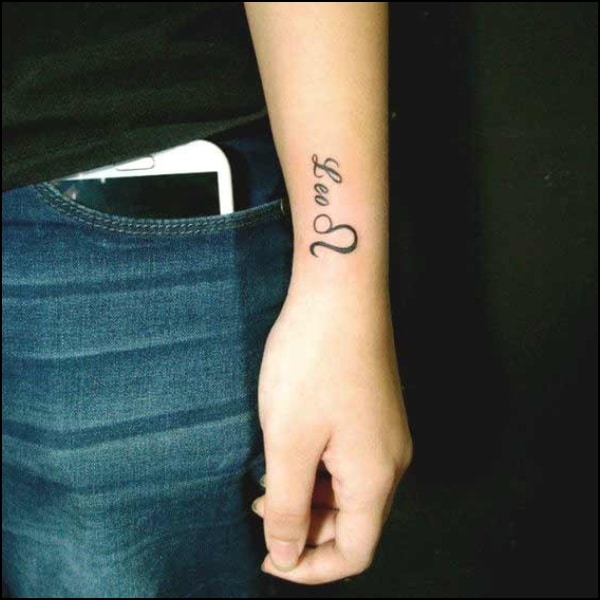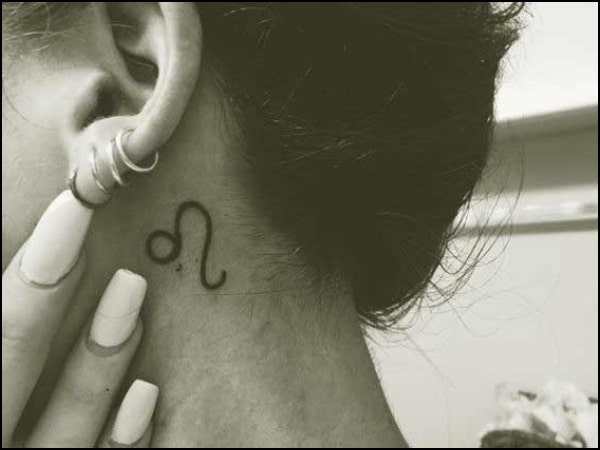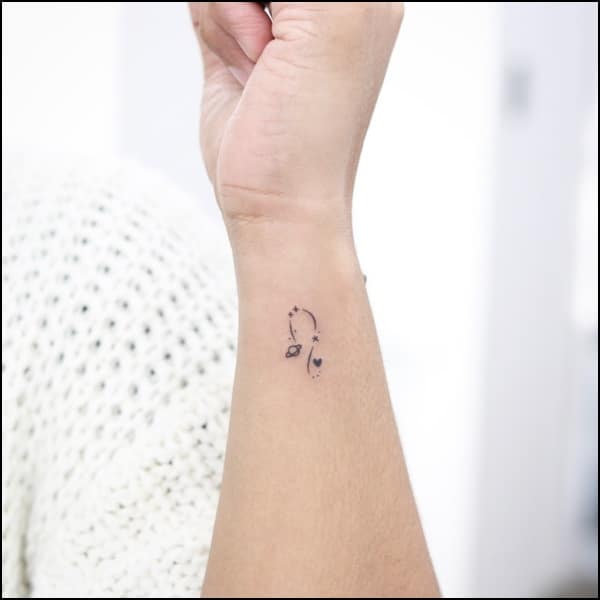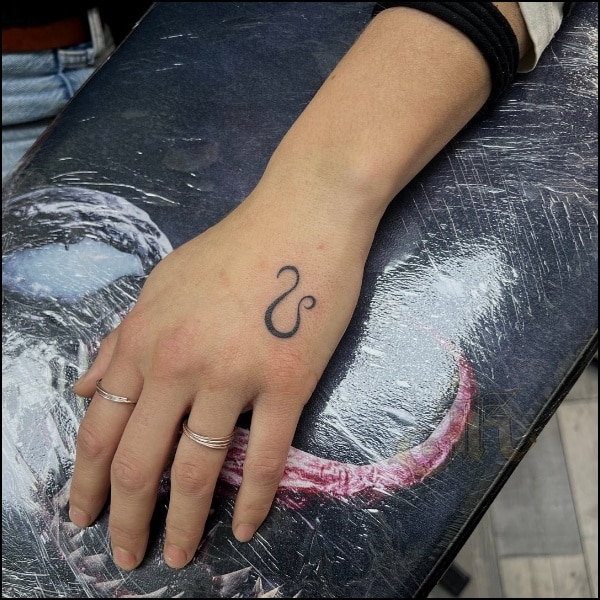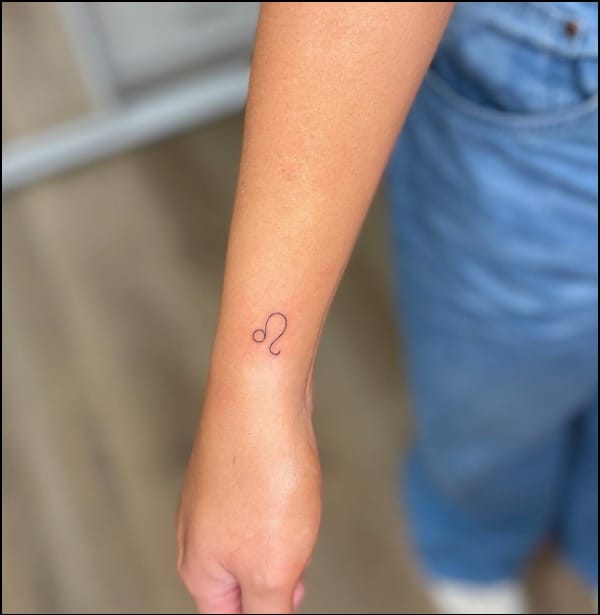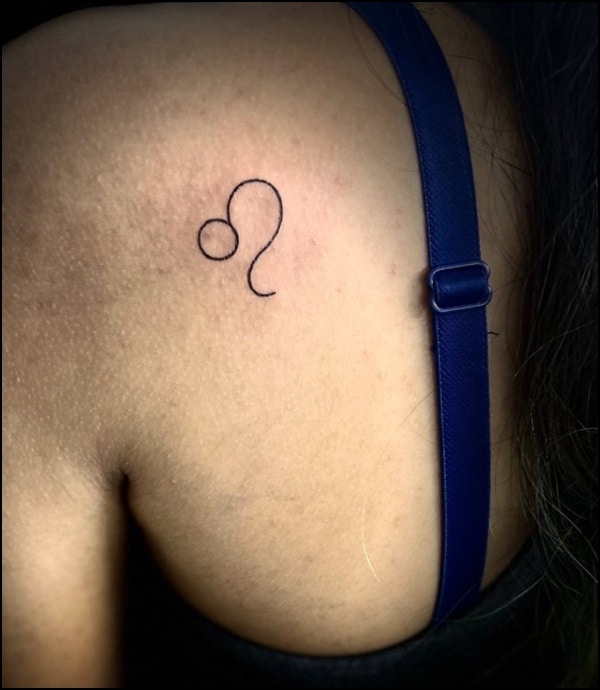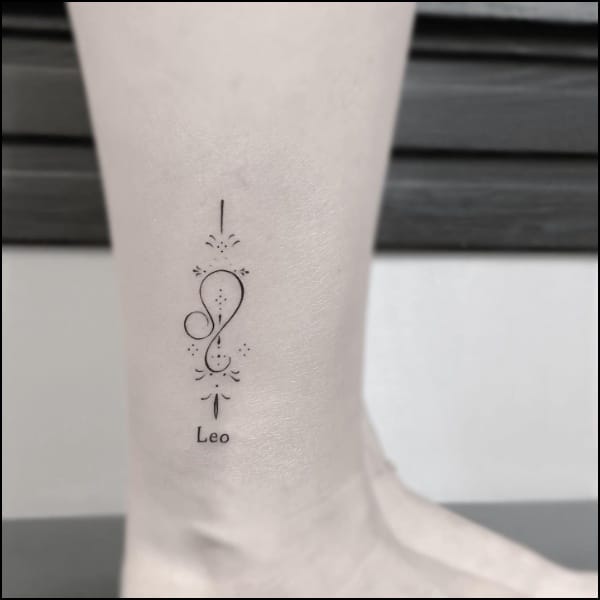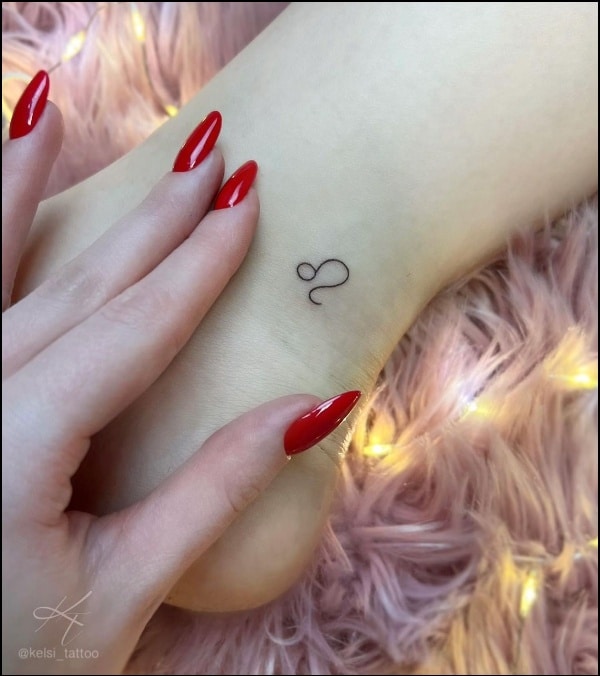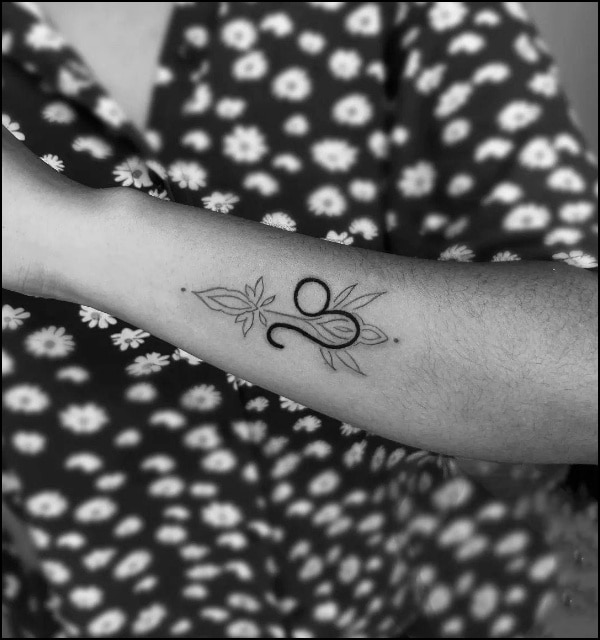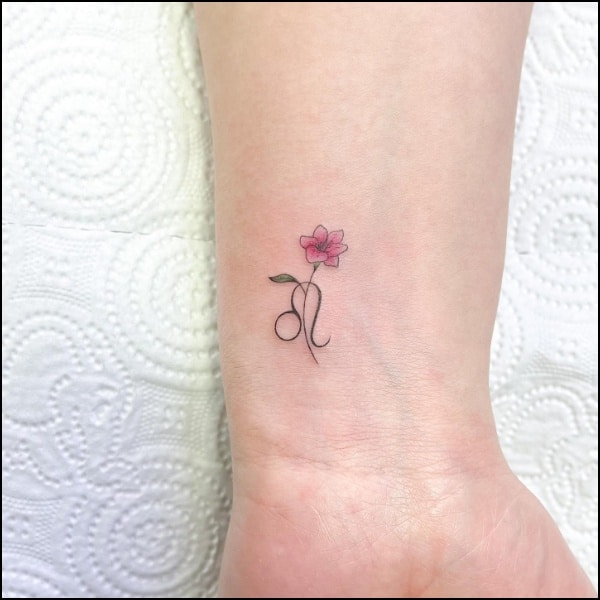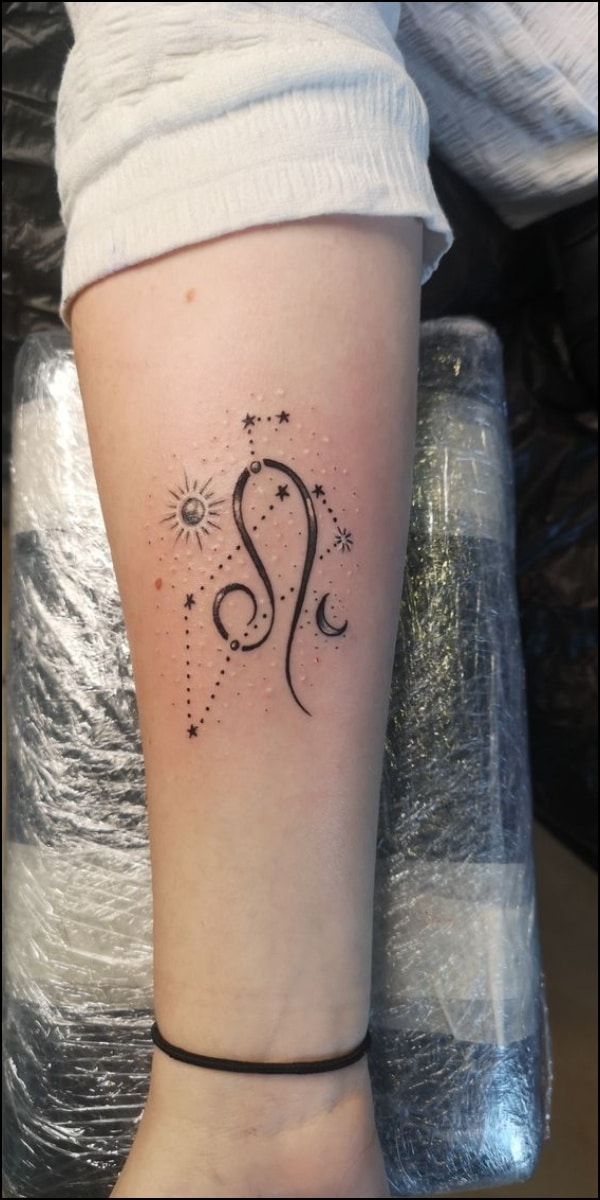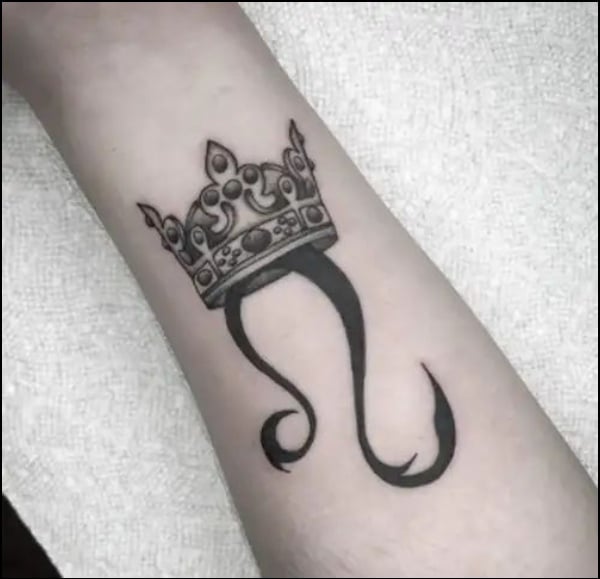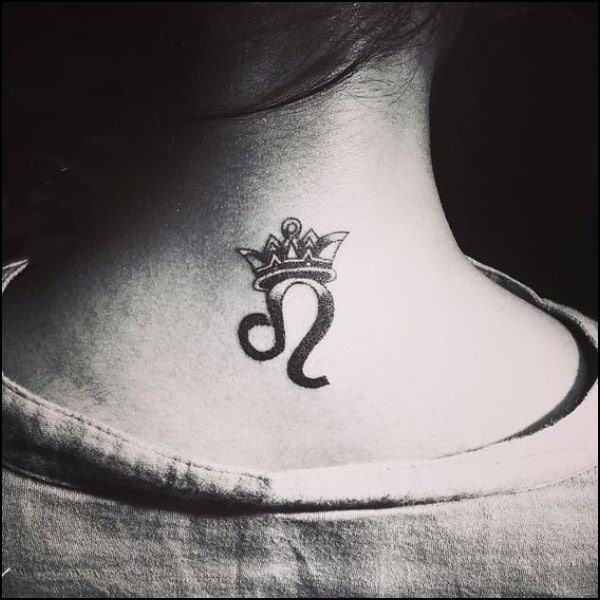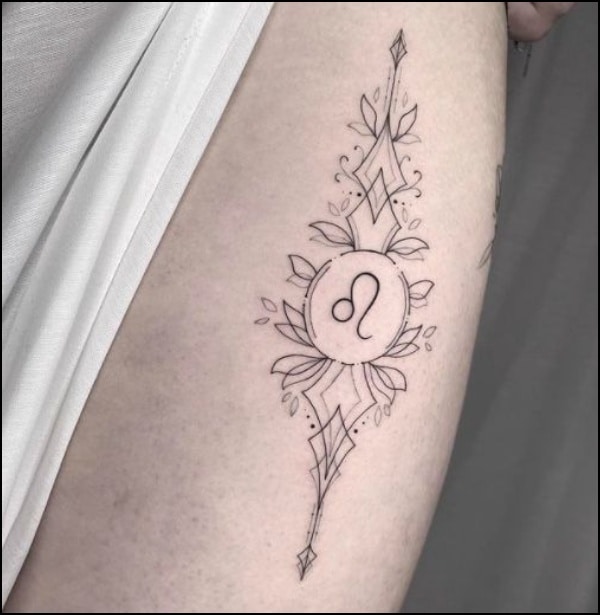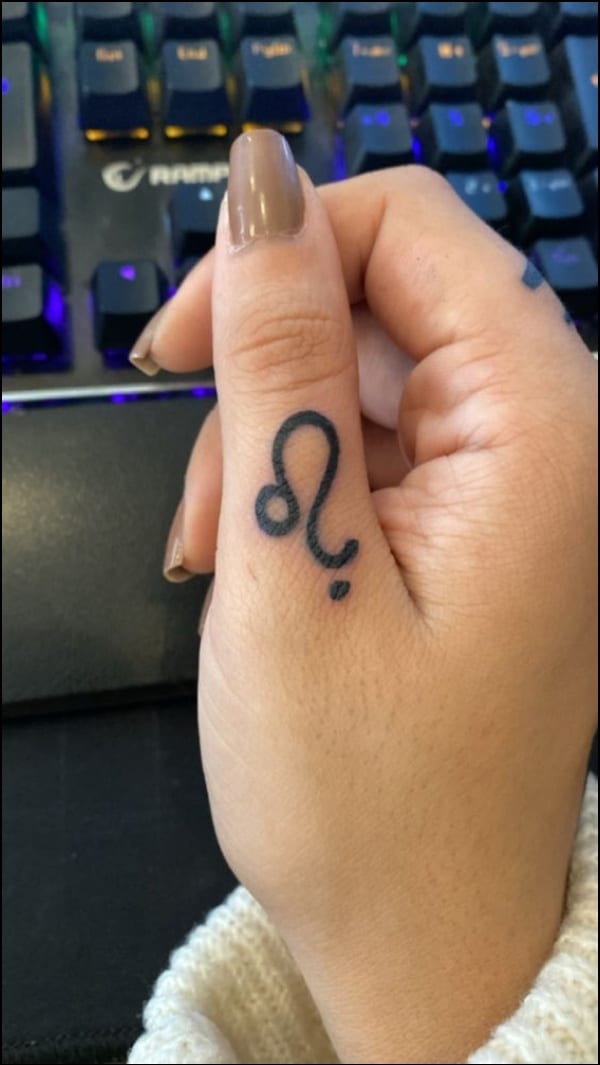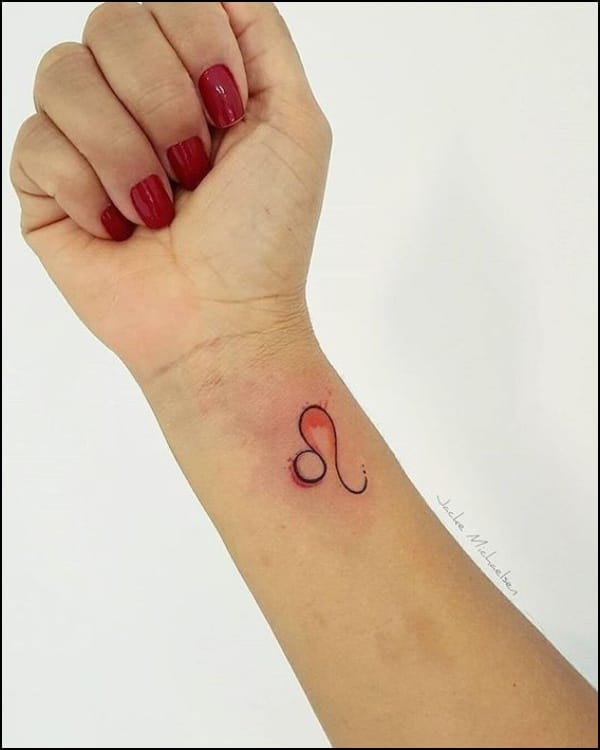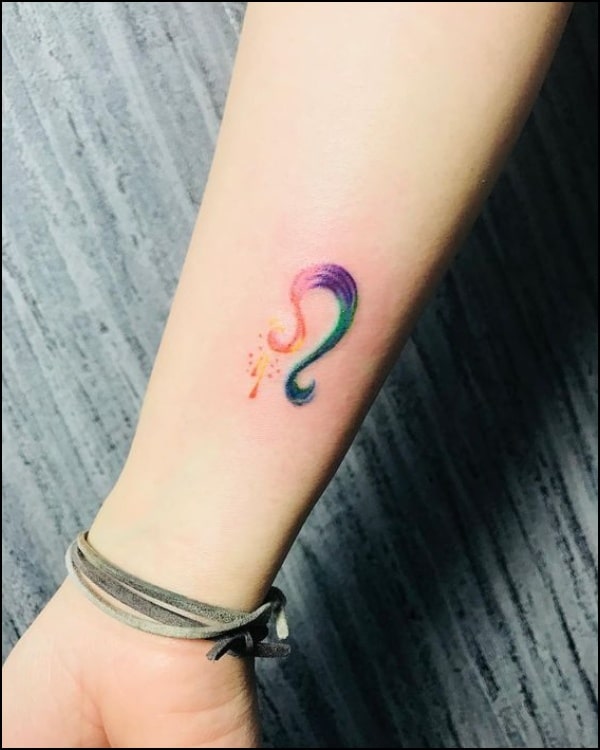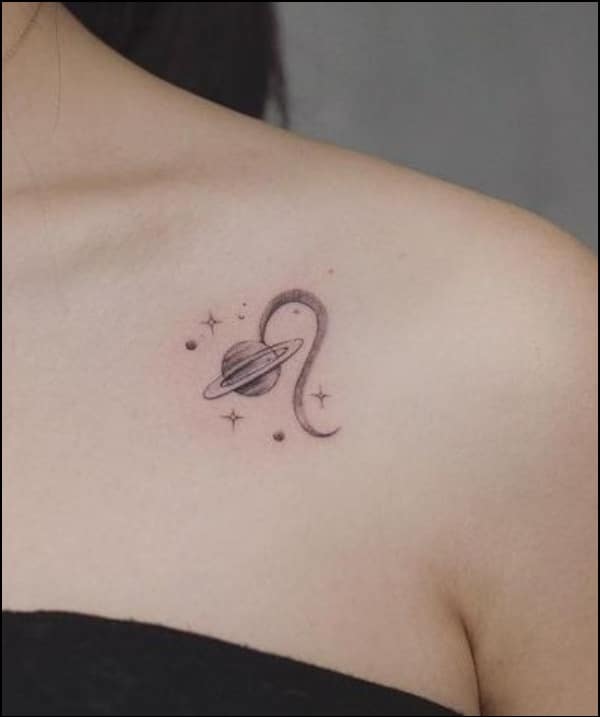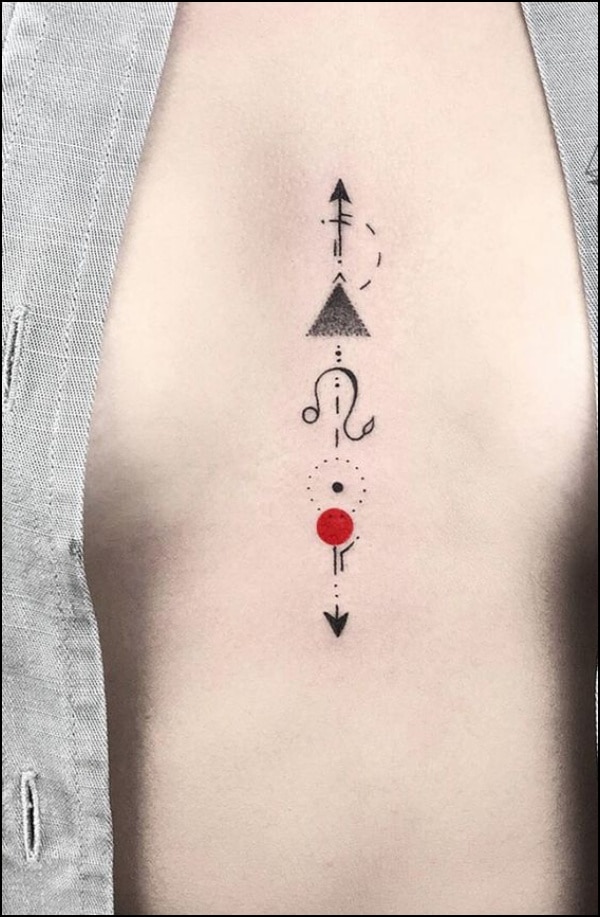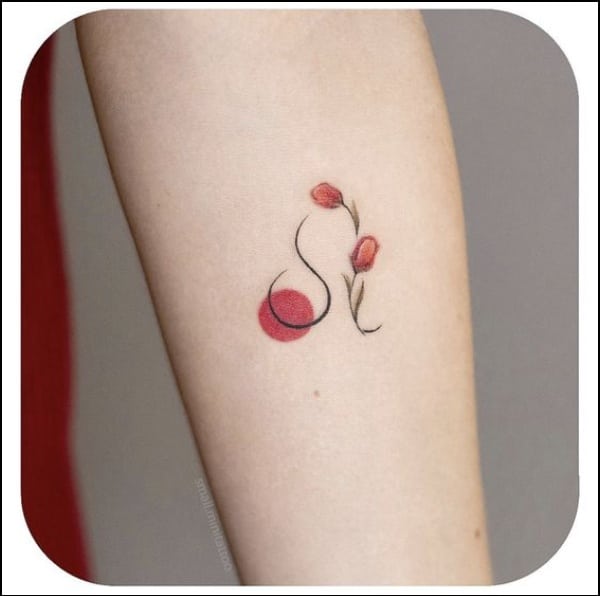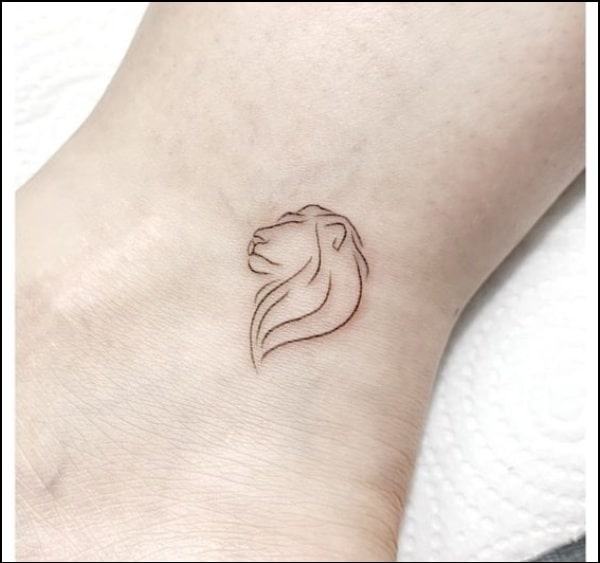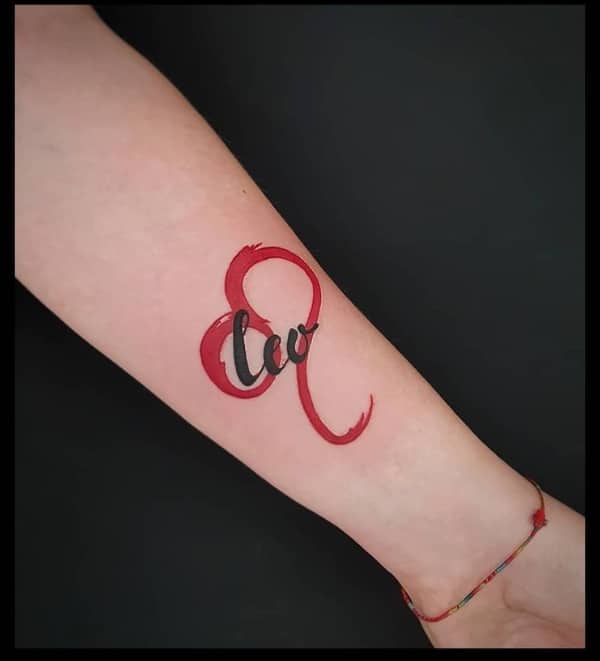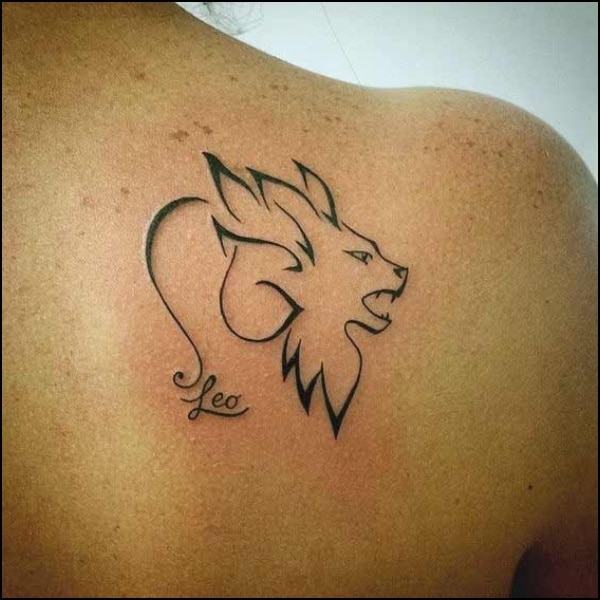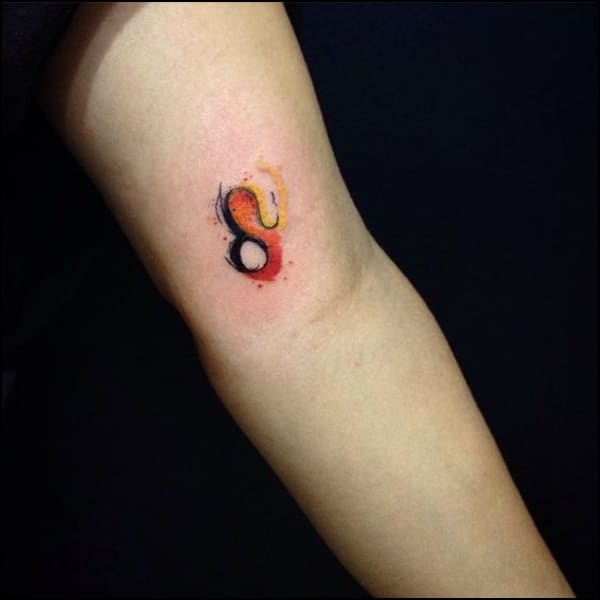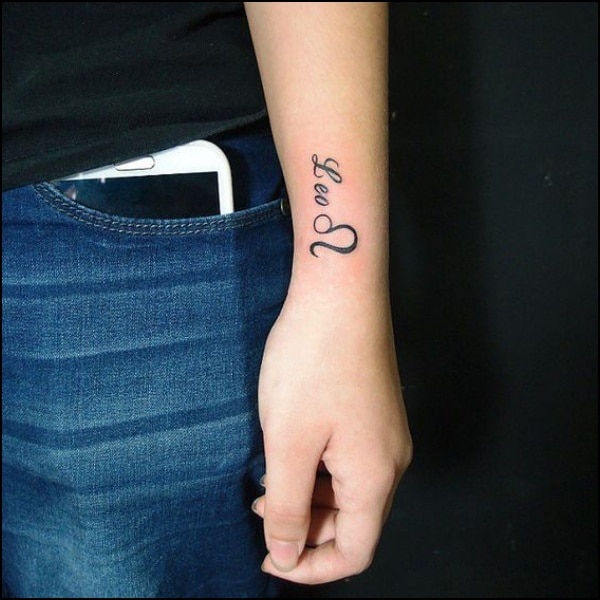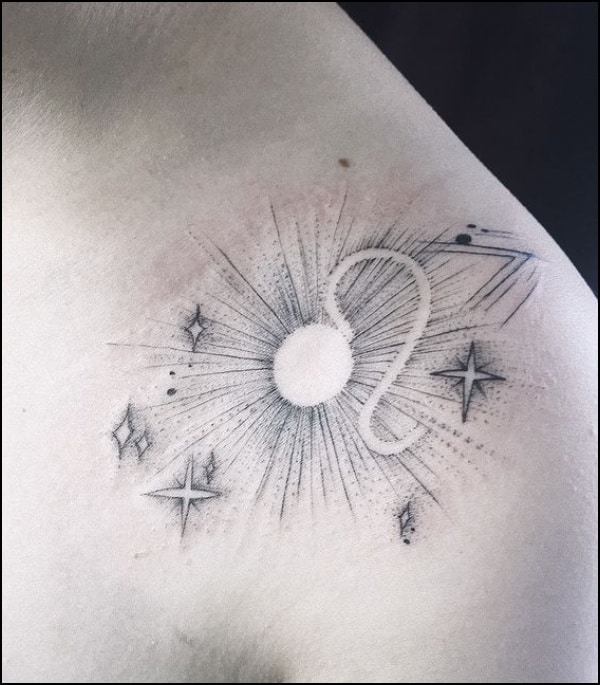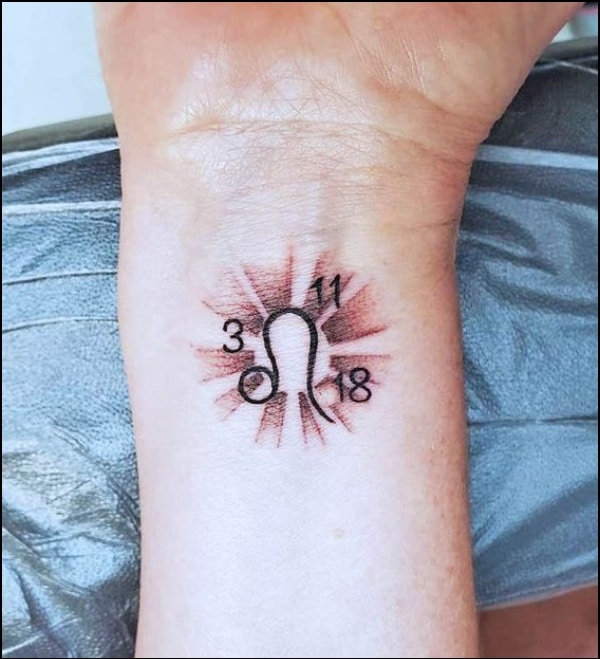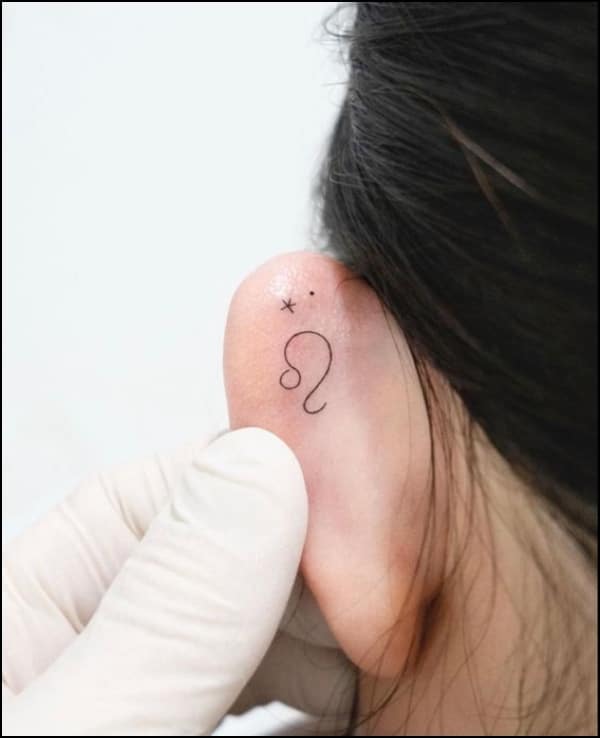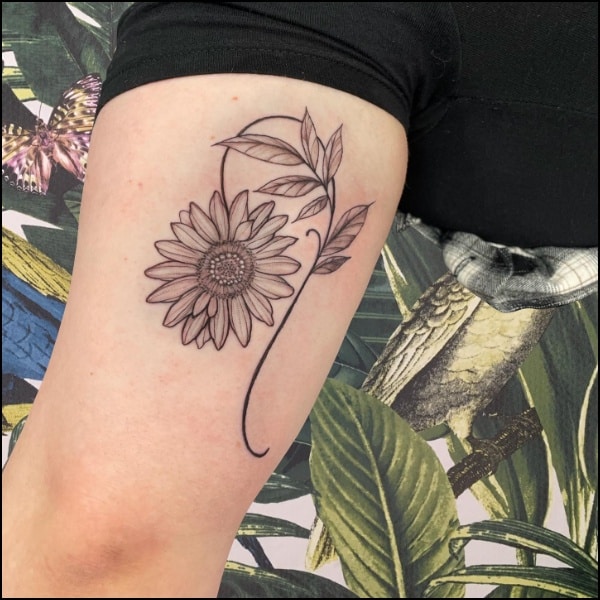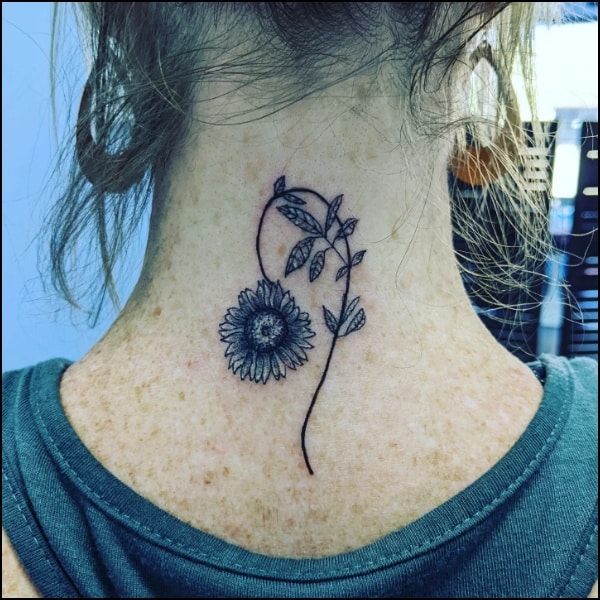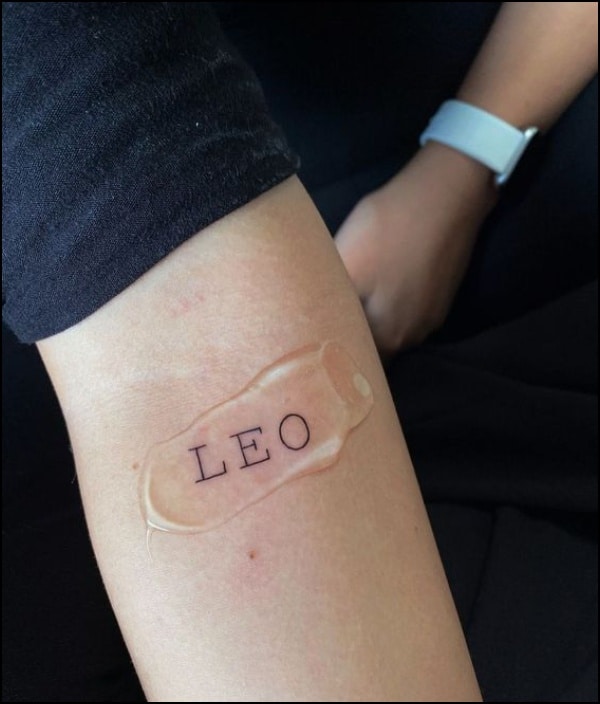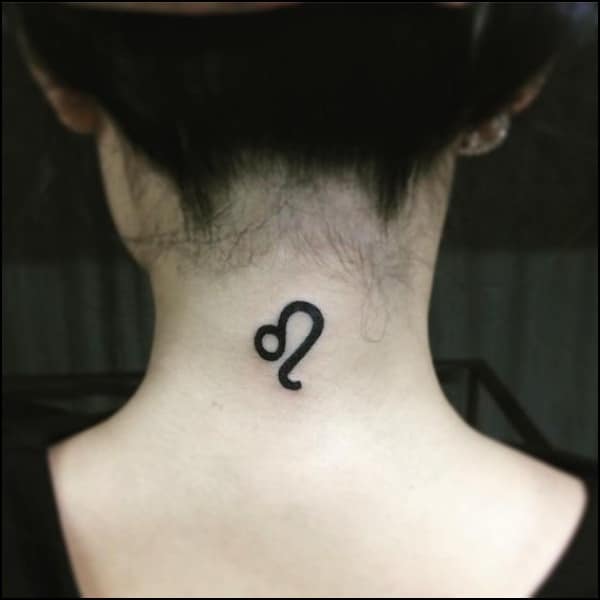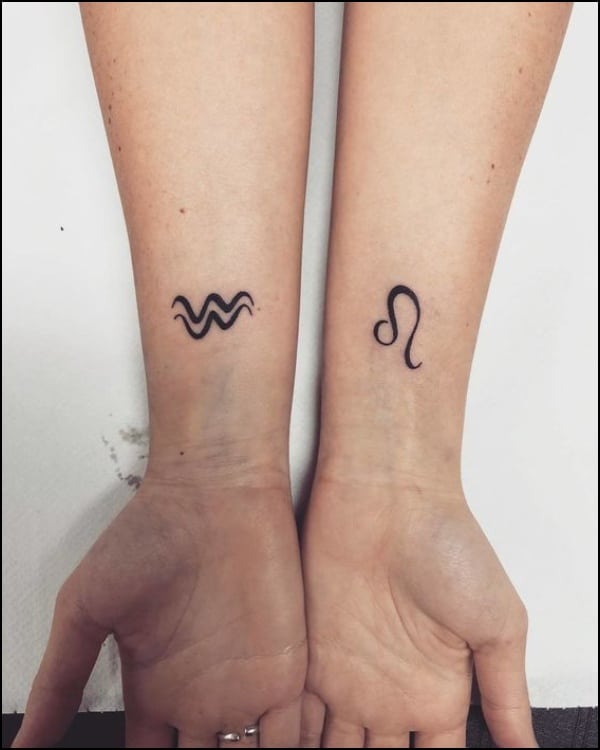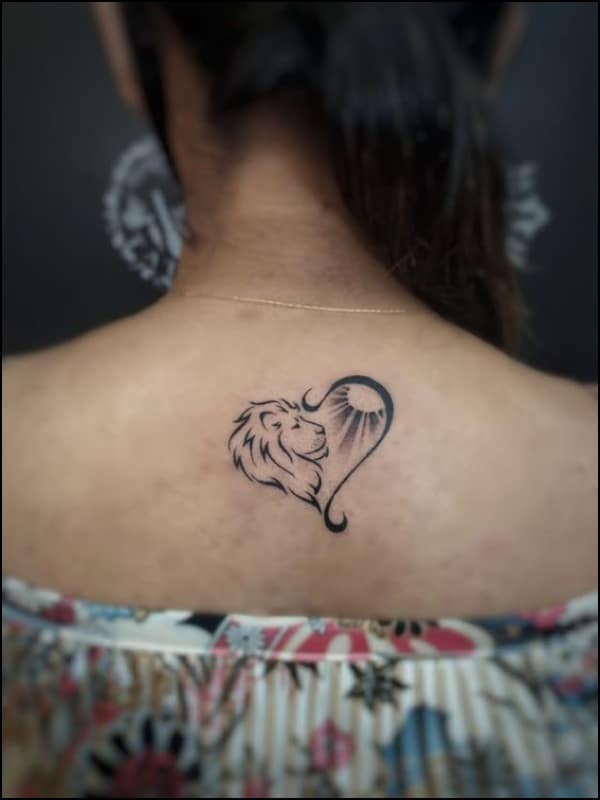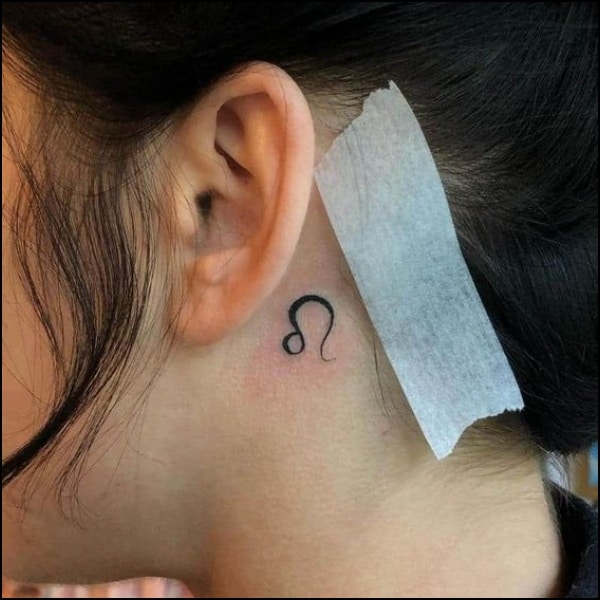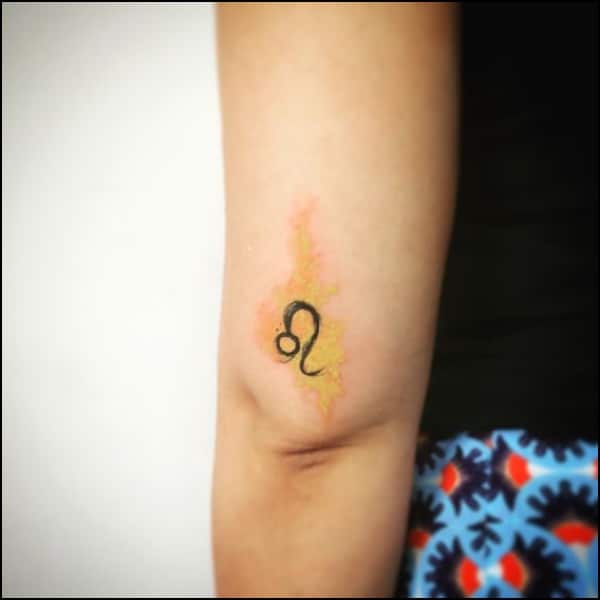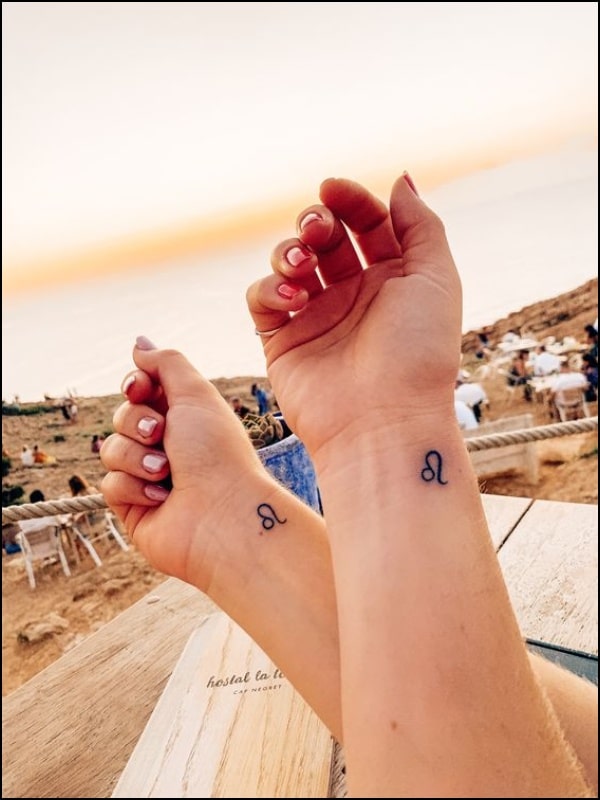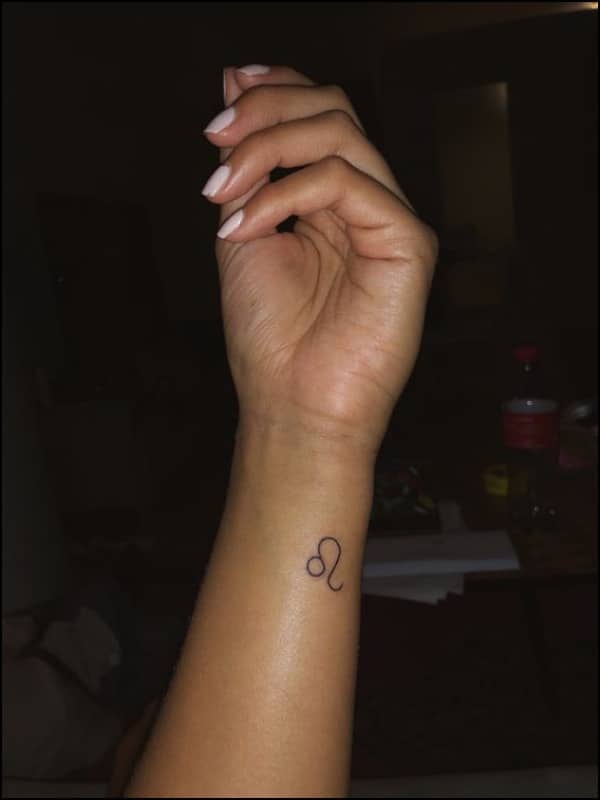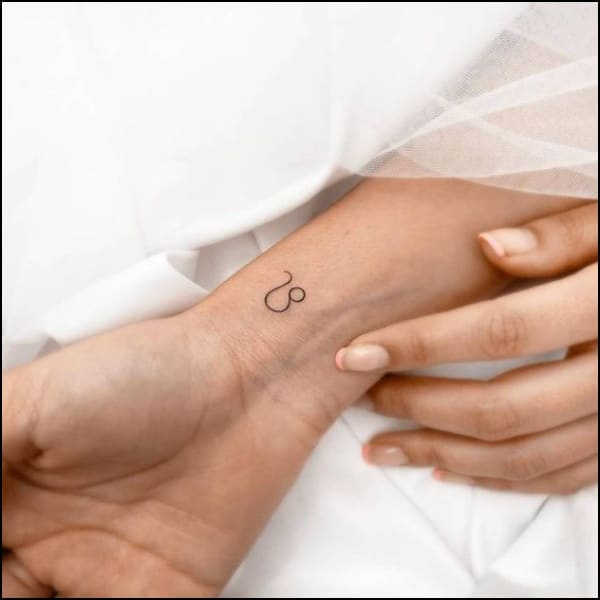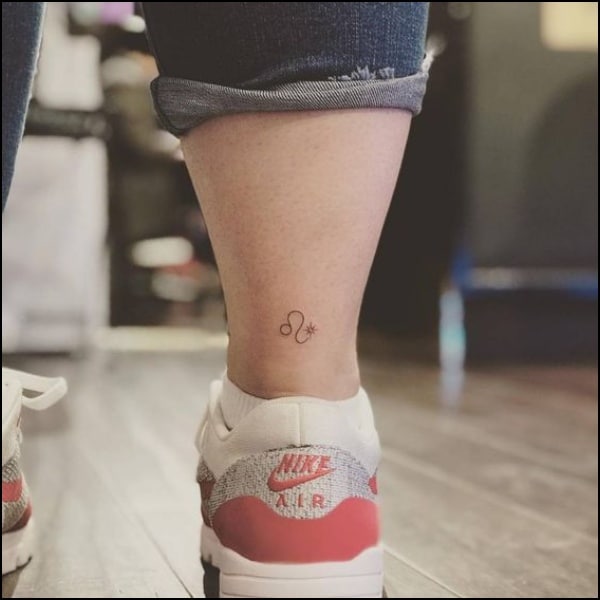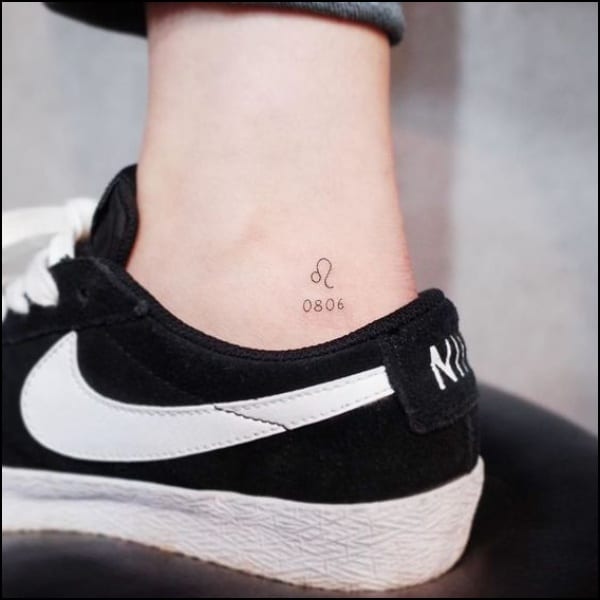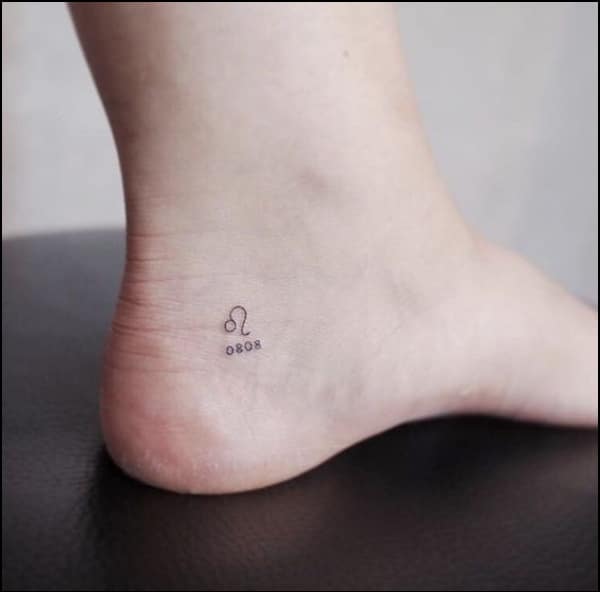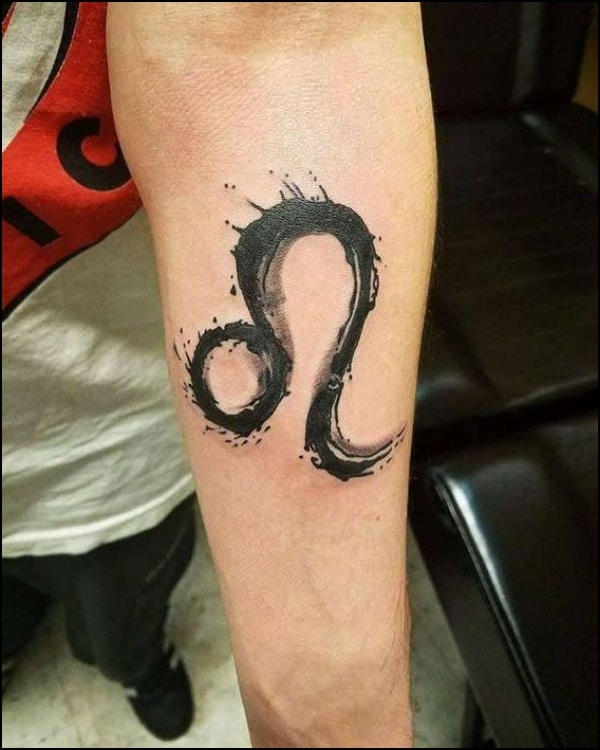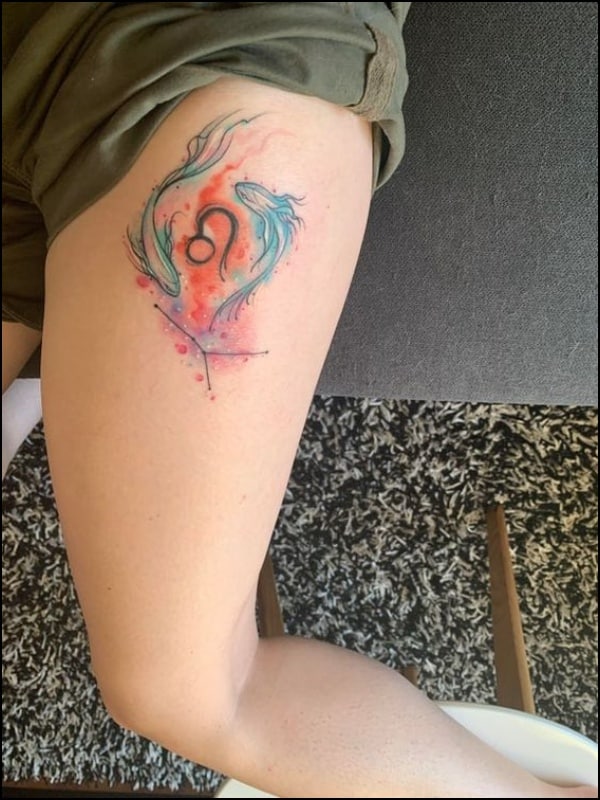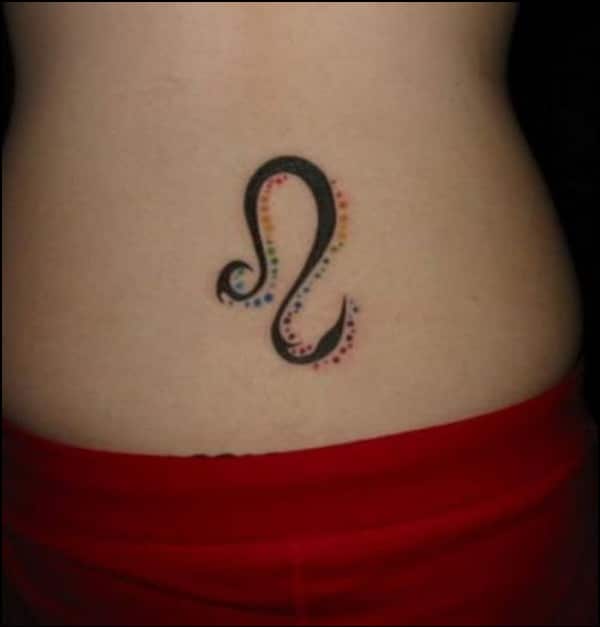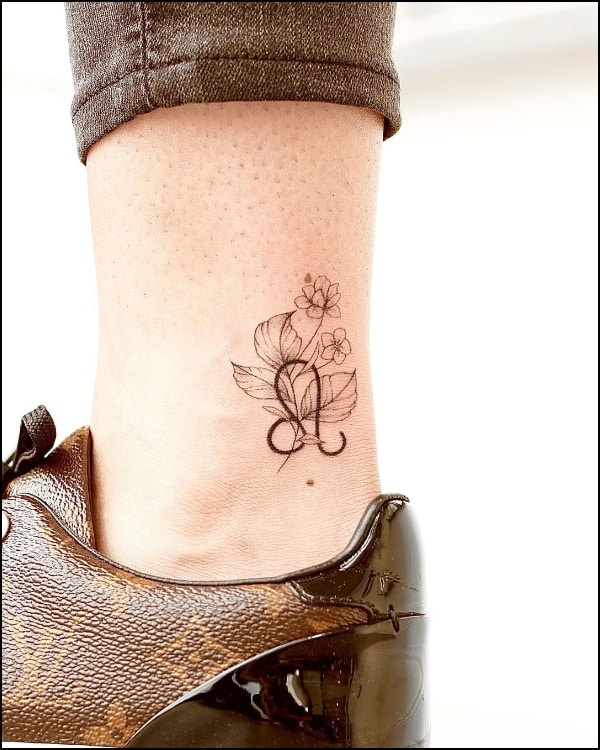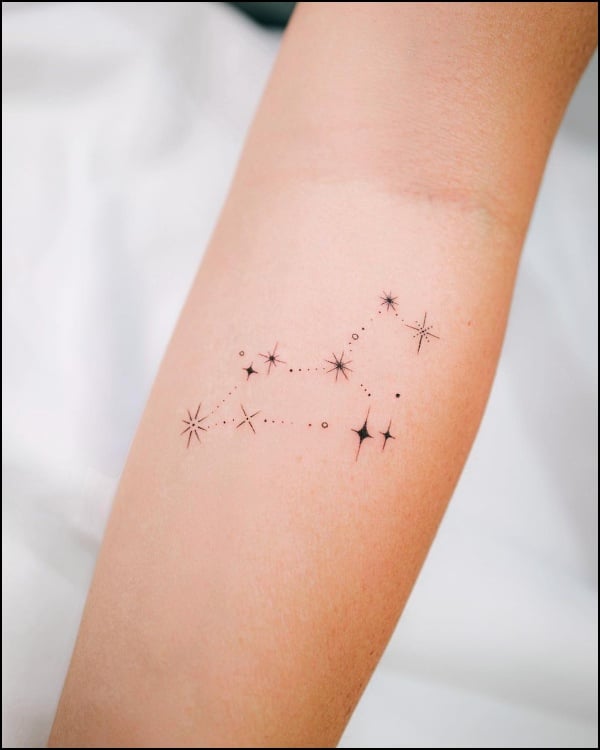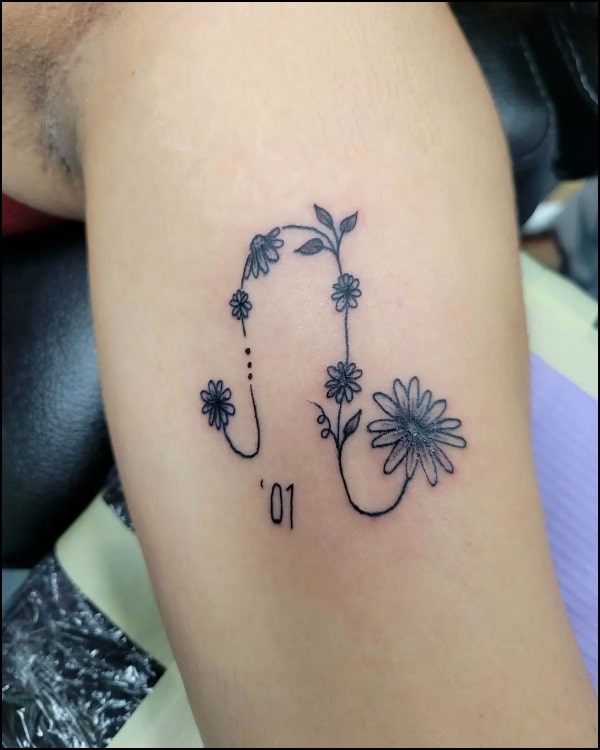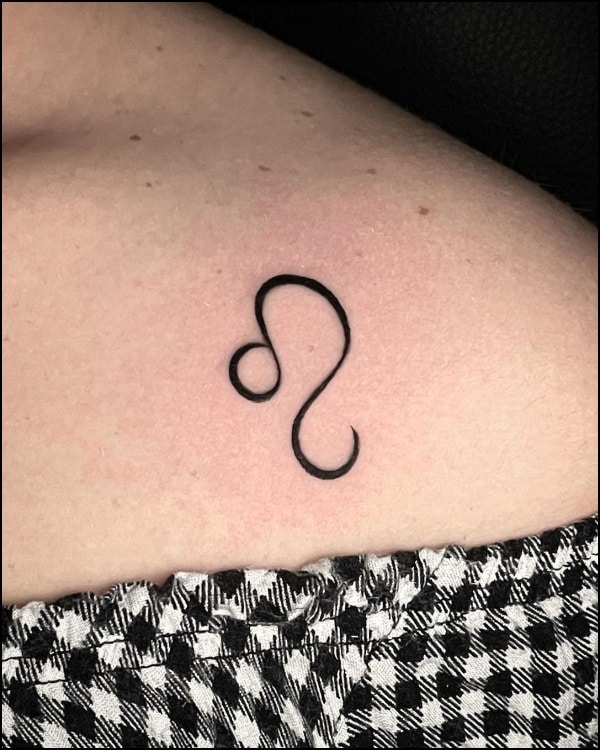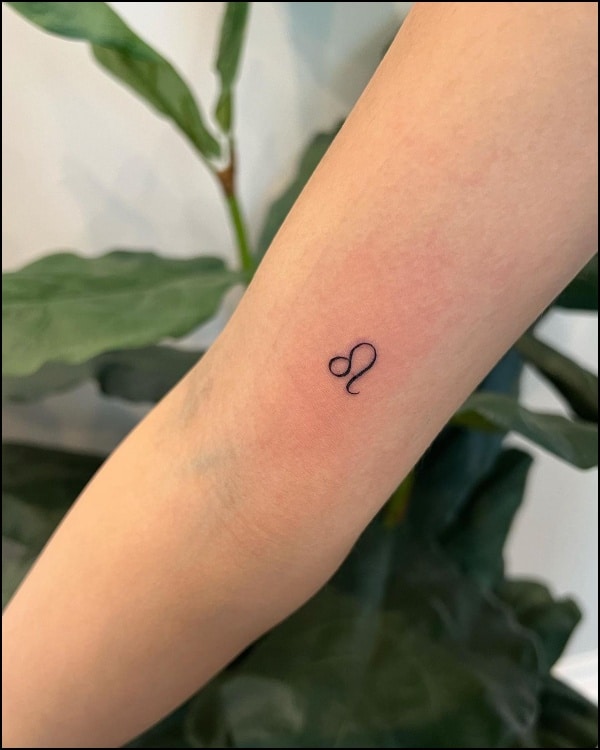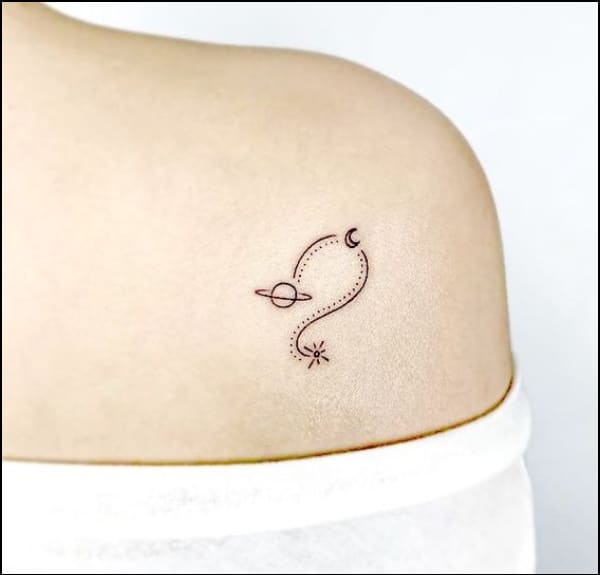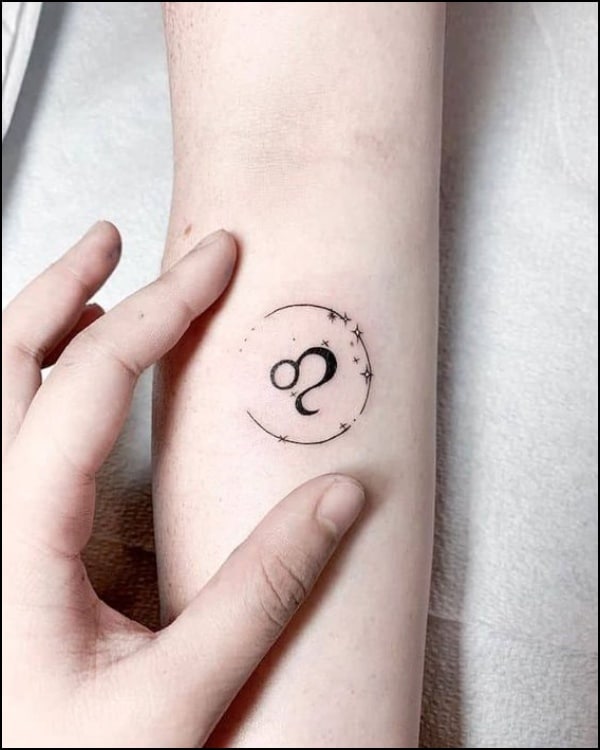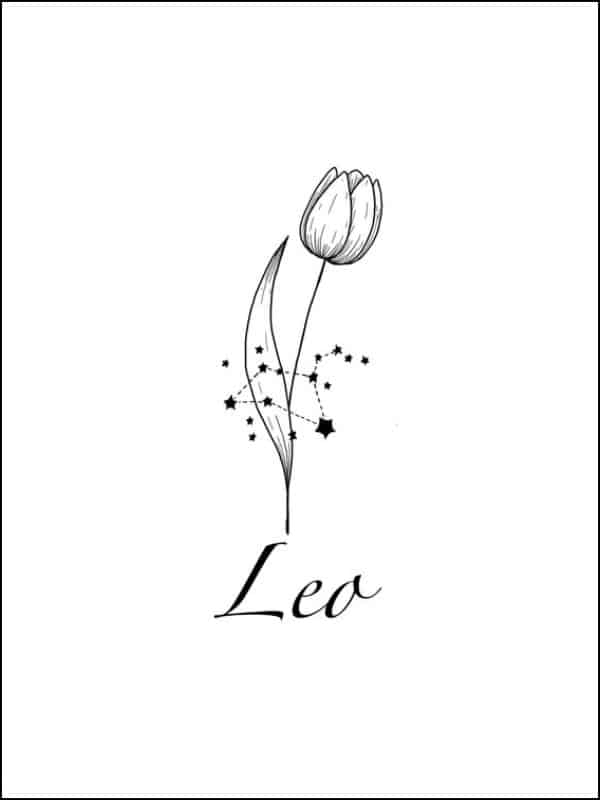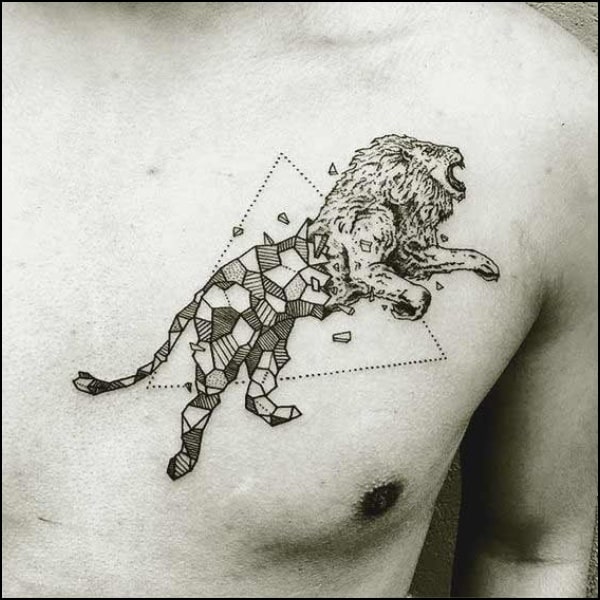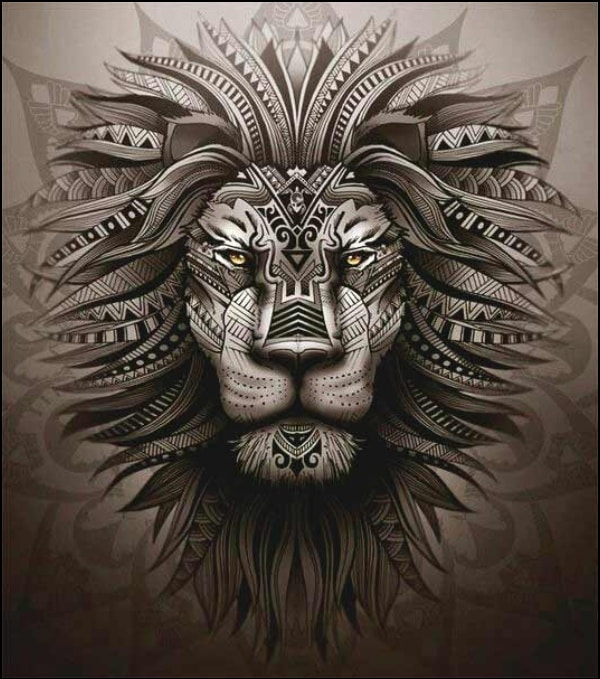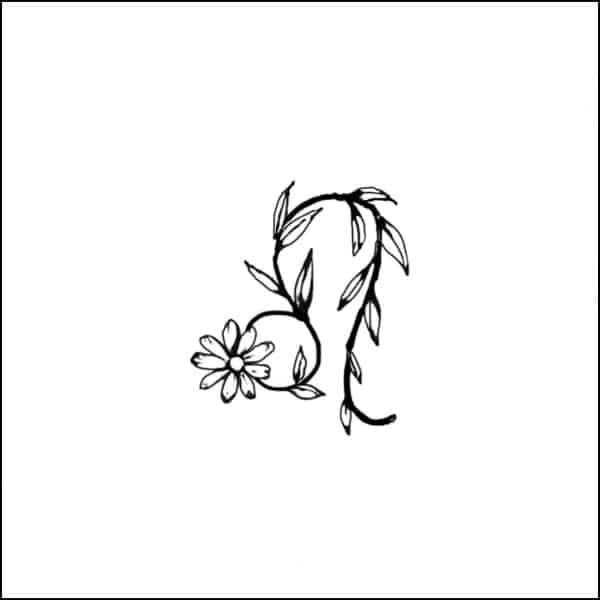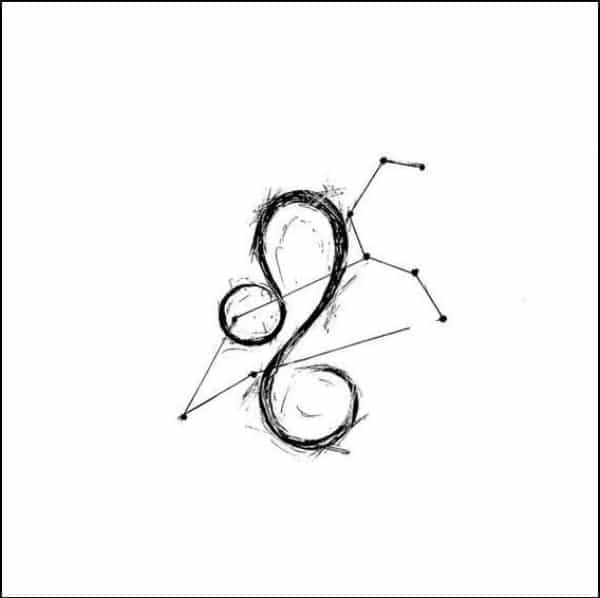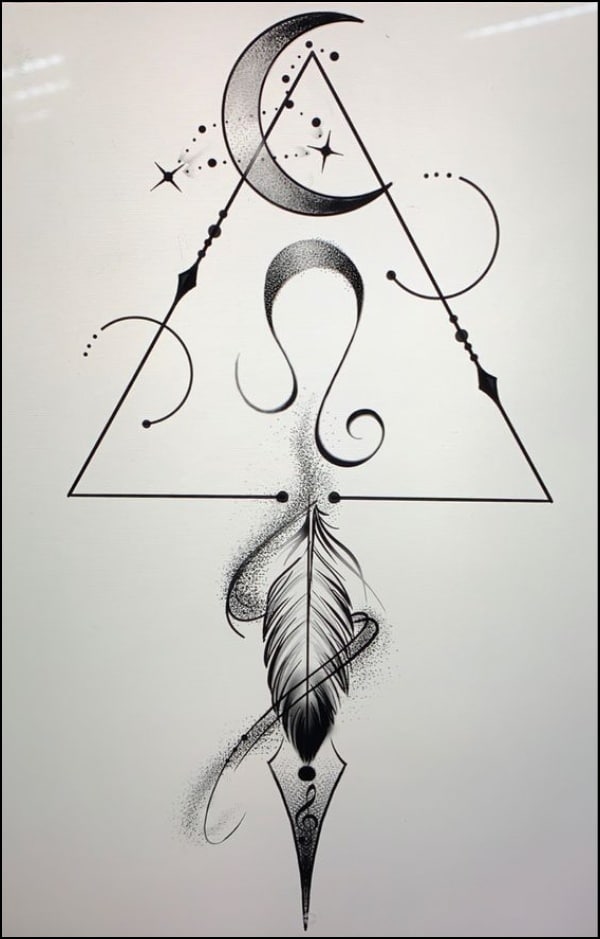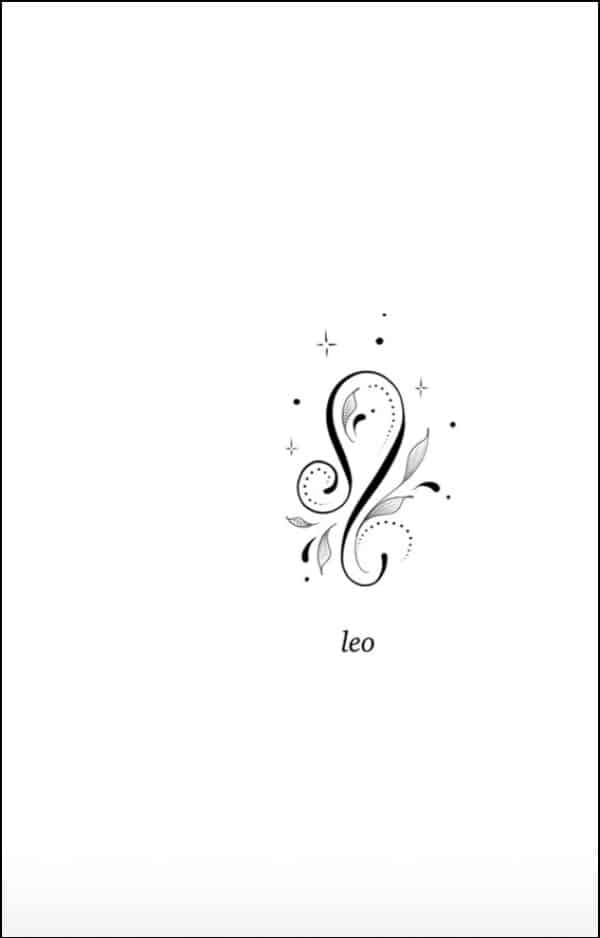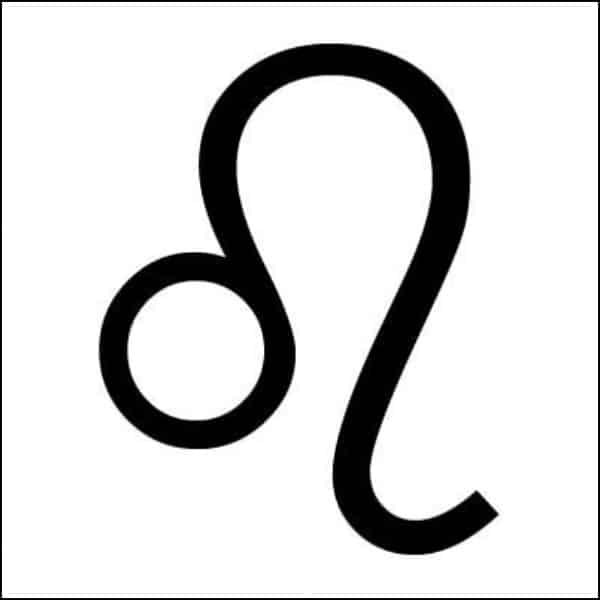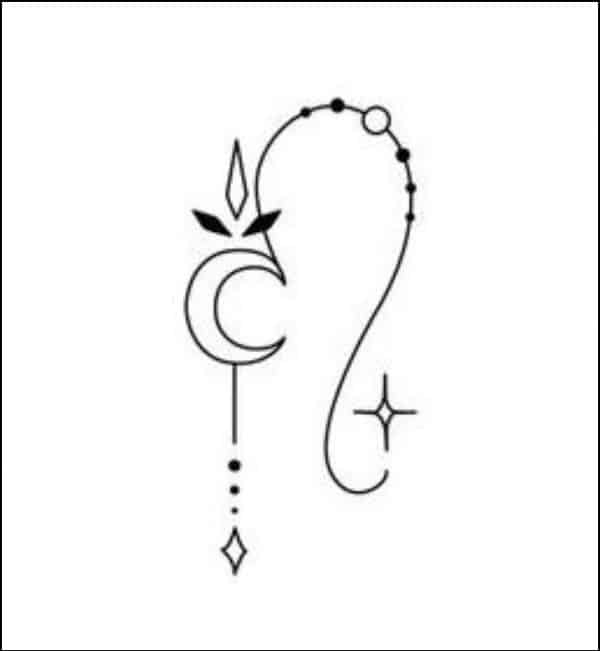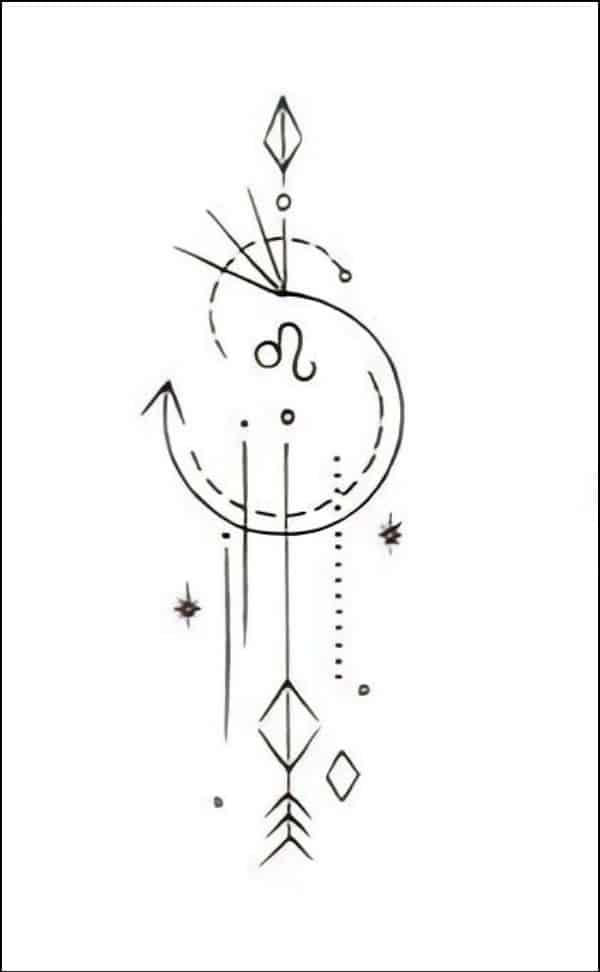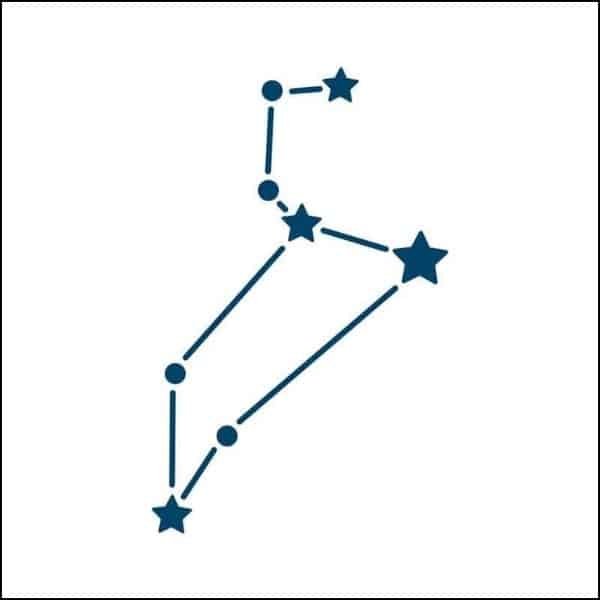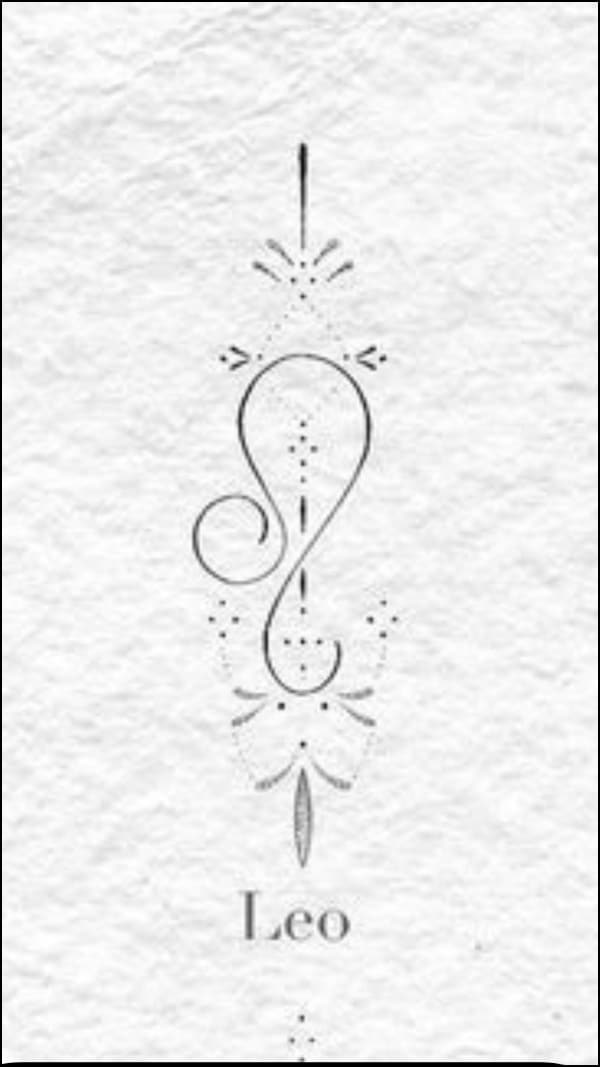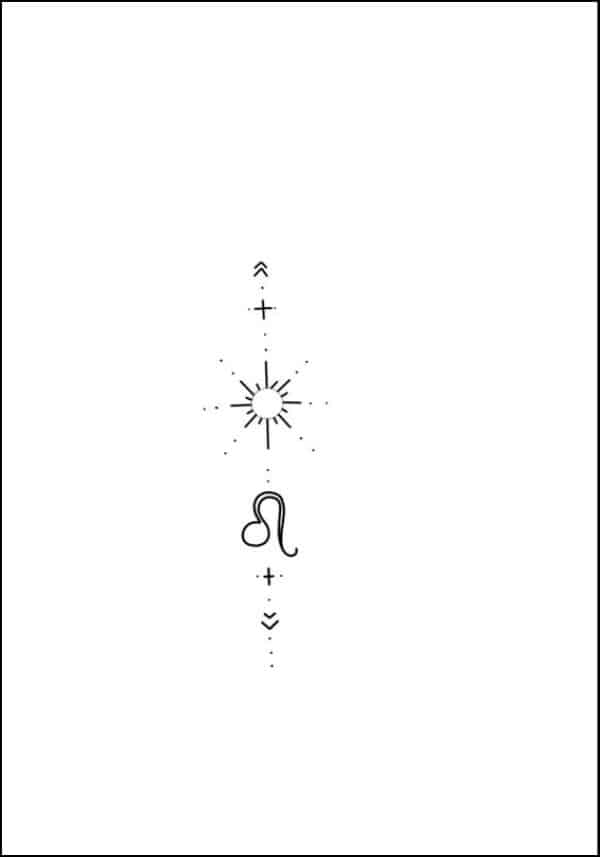 ---
Img src: Pinterest and tumblr.
Please check out our other related articles and more zodiac sign tattoos shown below.